Please remember that we are a small business and every order is packed with care. There is a 3-5 day processing time before your order will ship. Selecting expedited shipping will not expediate the processing of your order. For more details please see our about page.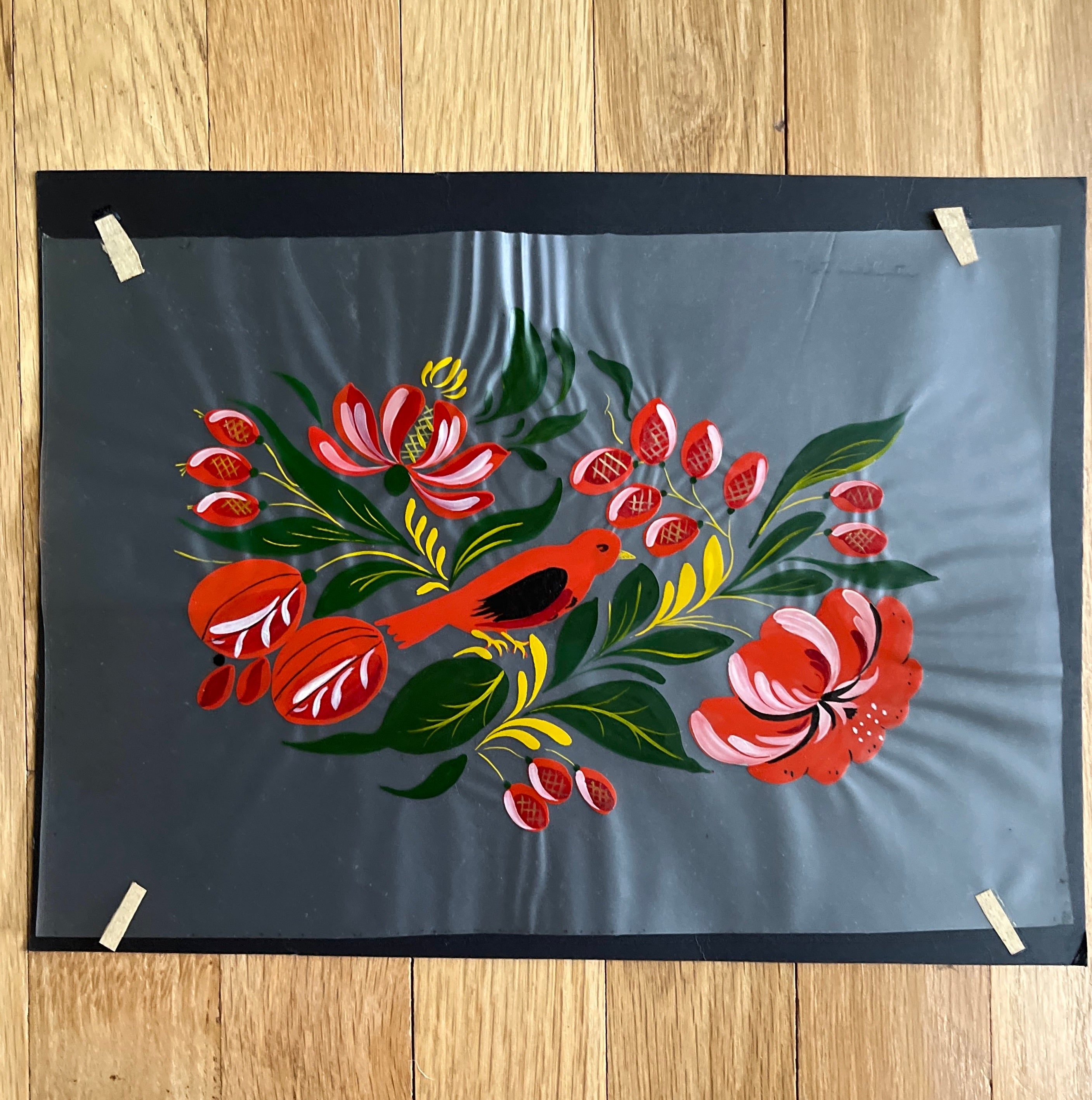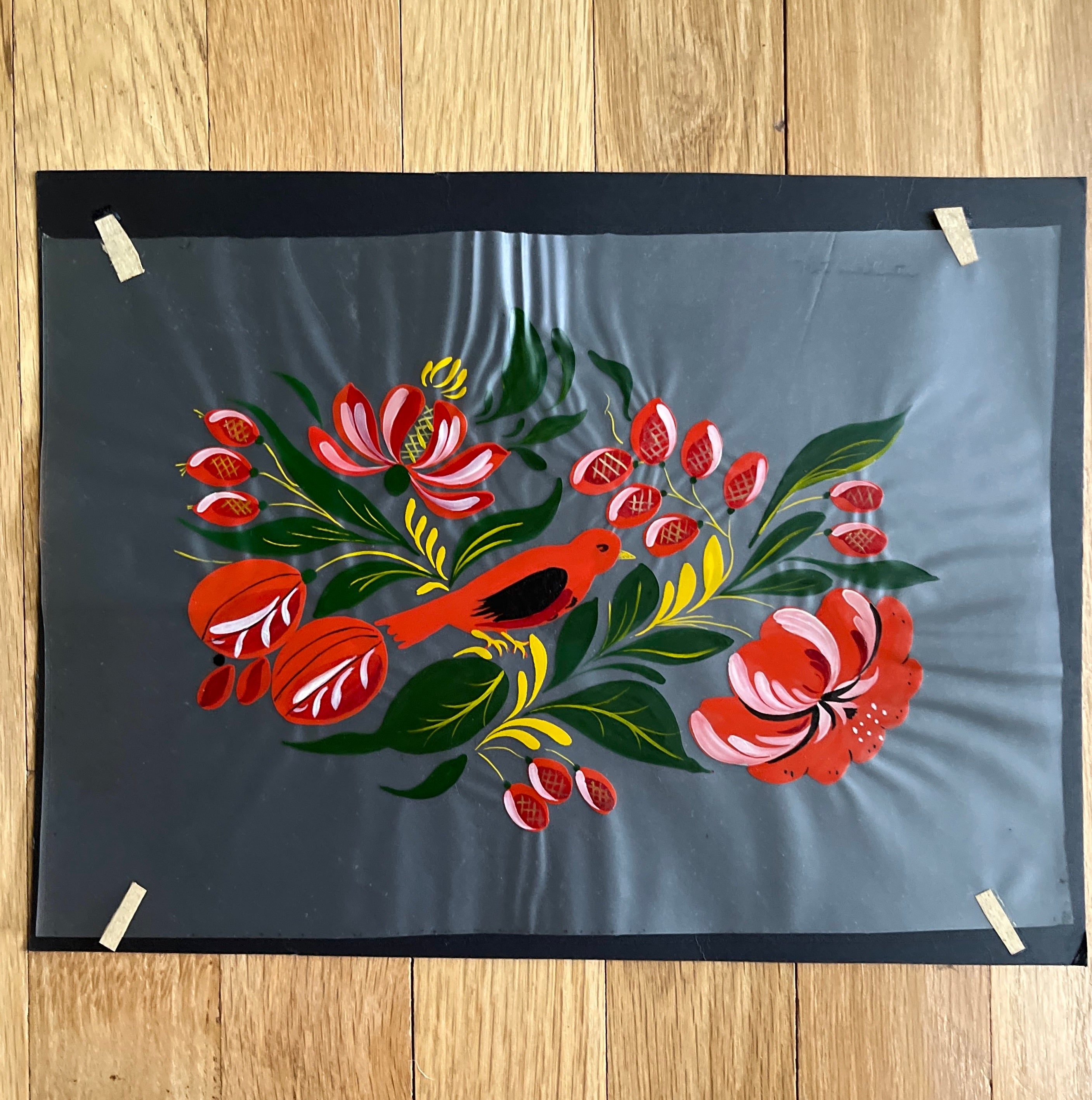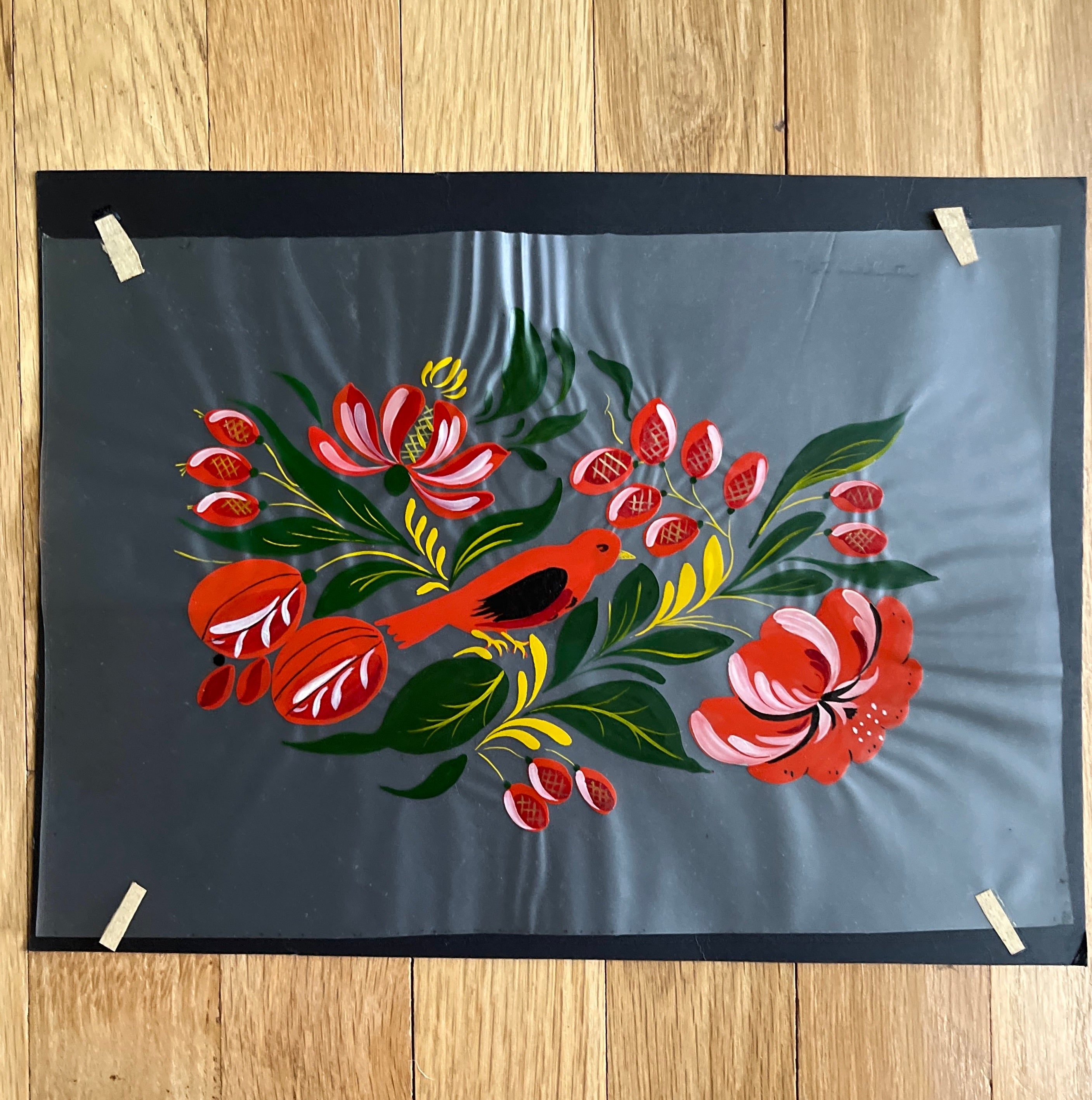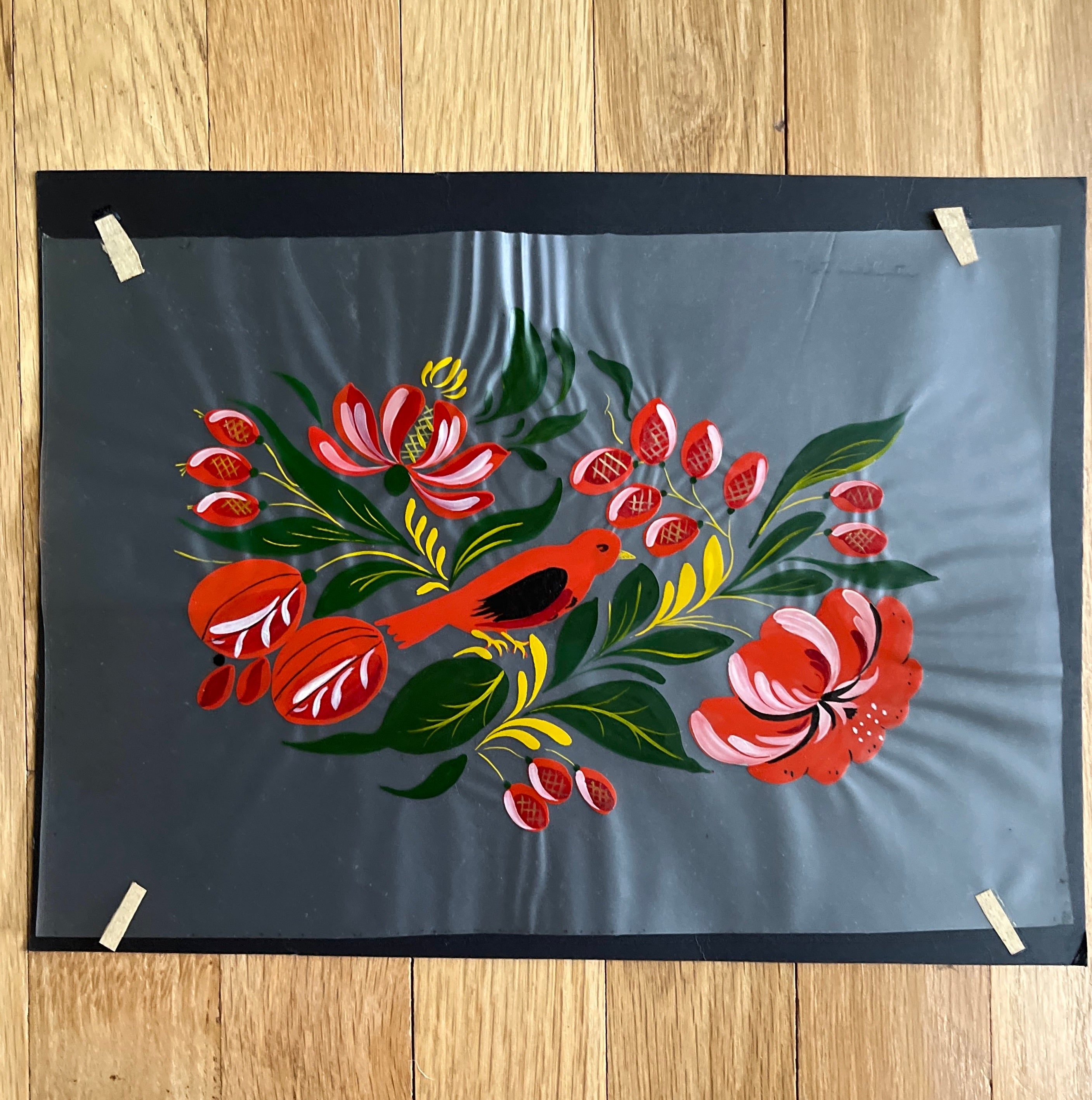 Folk Art Hand-Painted Stencil #9
Bird with Flowers, Multi-Colored on Acetate.
Hand-painted early Americana/Norwegian-style stencil art, that originally would have been used to apply to either wooden furniture pieces or enamelware.  These are original pieces of artwork, painted directly on either lacquered black background paper or on an acetate sheet and layered with black background paper. Some of the pieces in this collection come with the original stencils, some with tracings and some are just the piece on its own.  Either painted in a beautiful range of primary colors or gold and silver leaf.  We have included whatever additional pieces that are available, for you to create your own additional works of art!
All of these pieces may show signs of slight imperfections and time wear. Please handle these with care when opening.
Measures 9" x 12".  Comes with tracing.