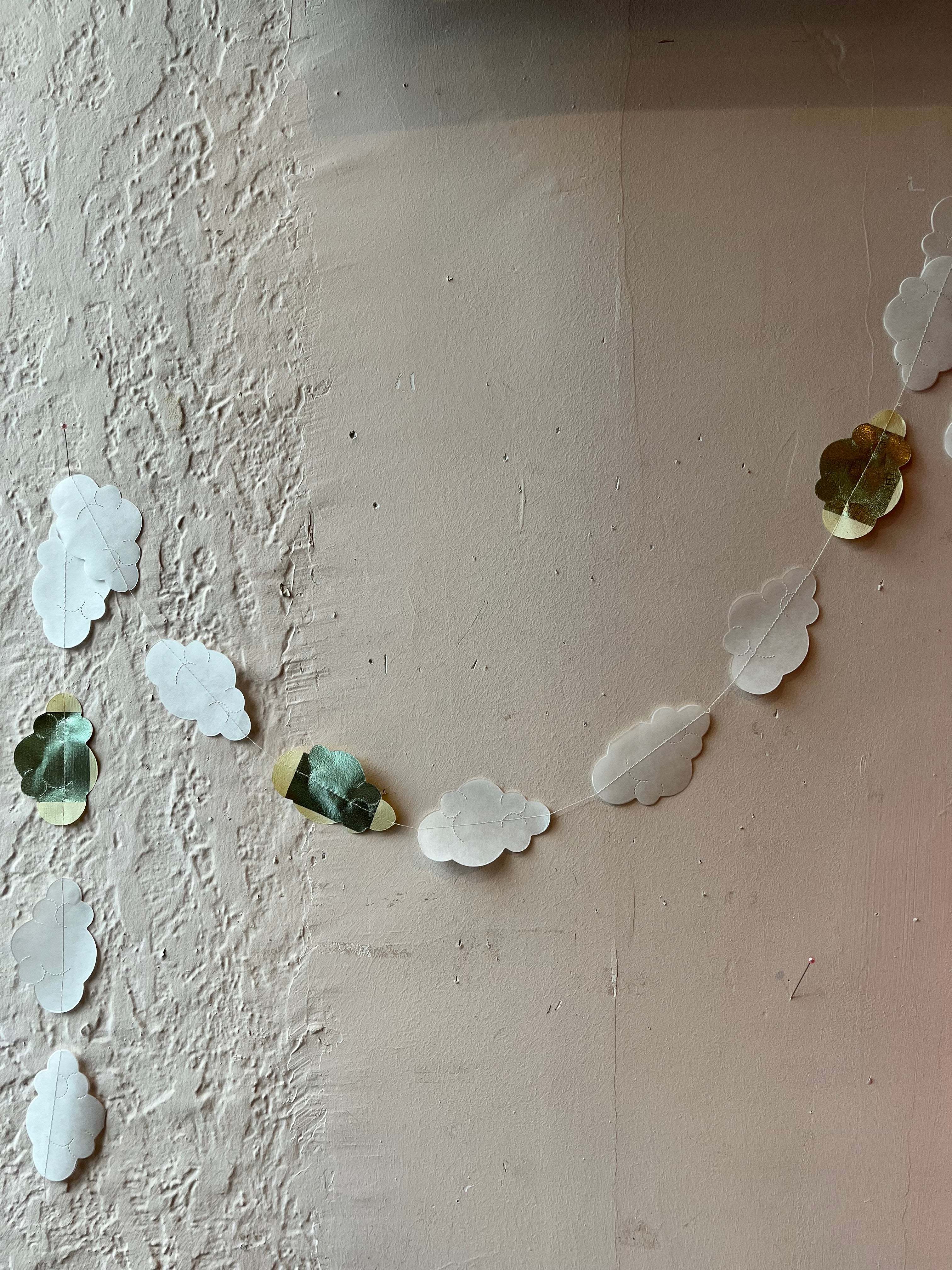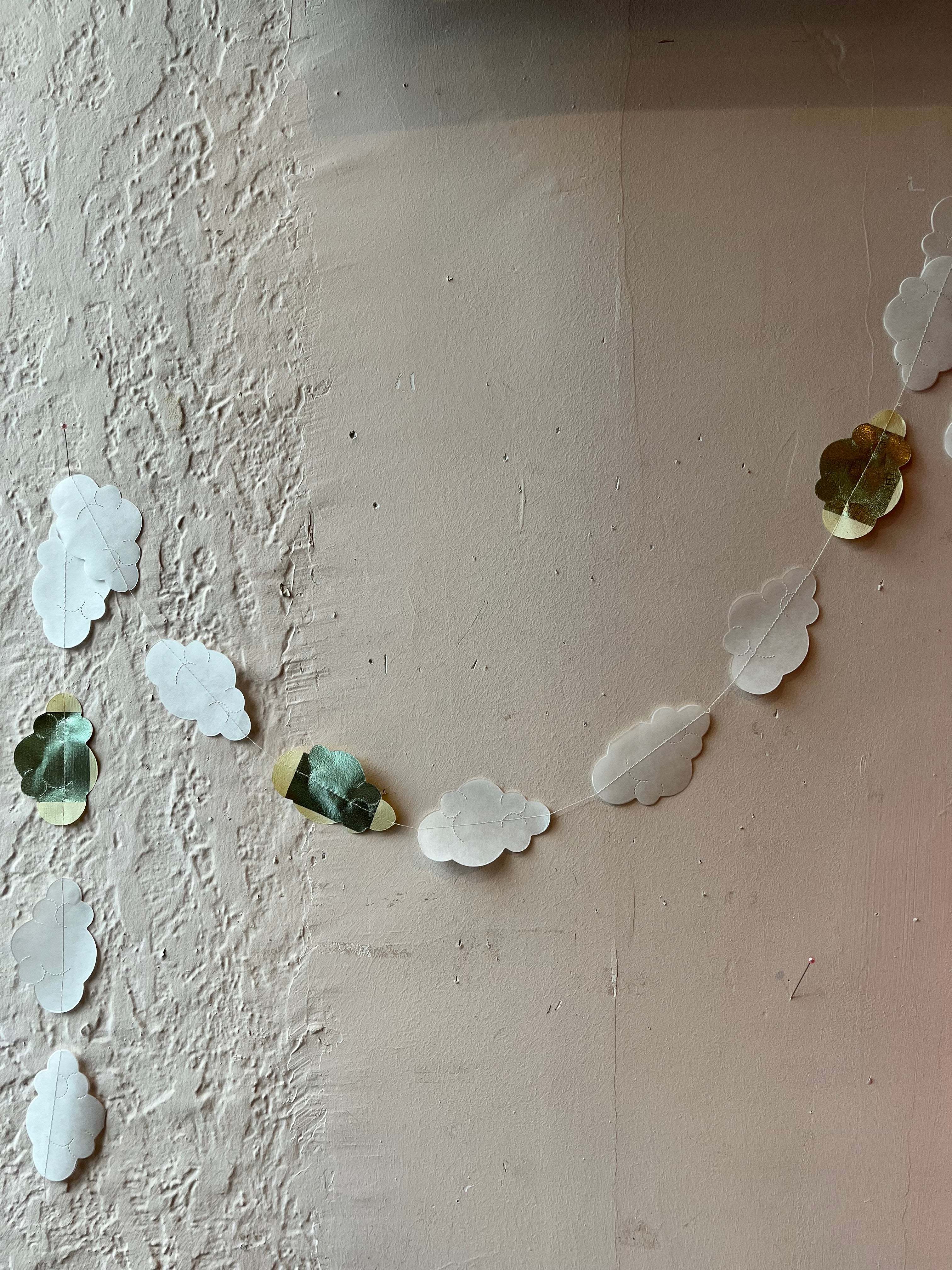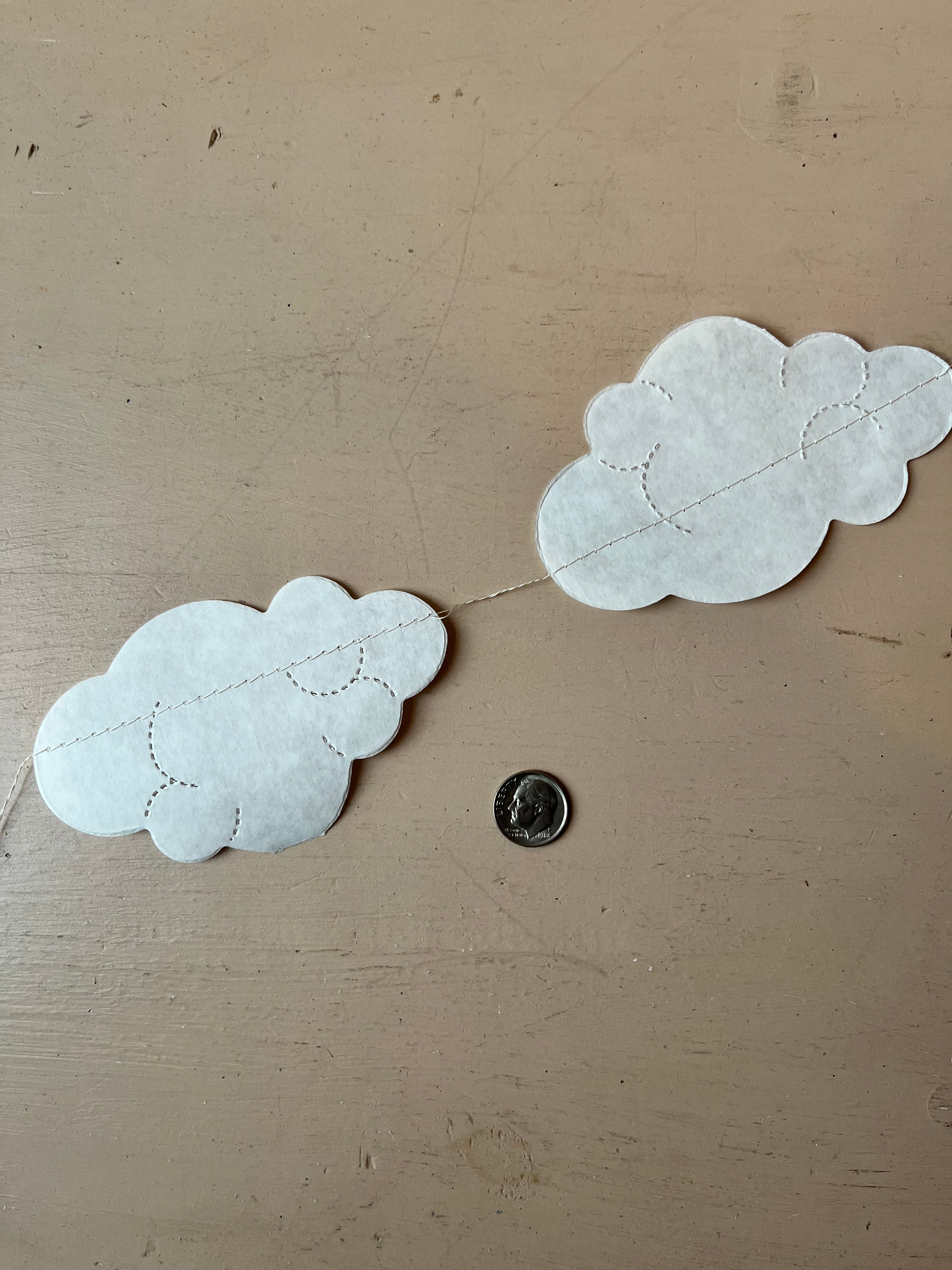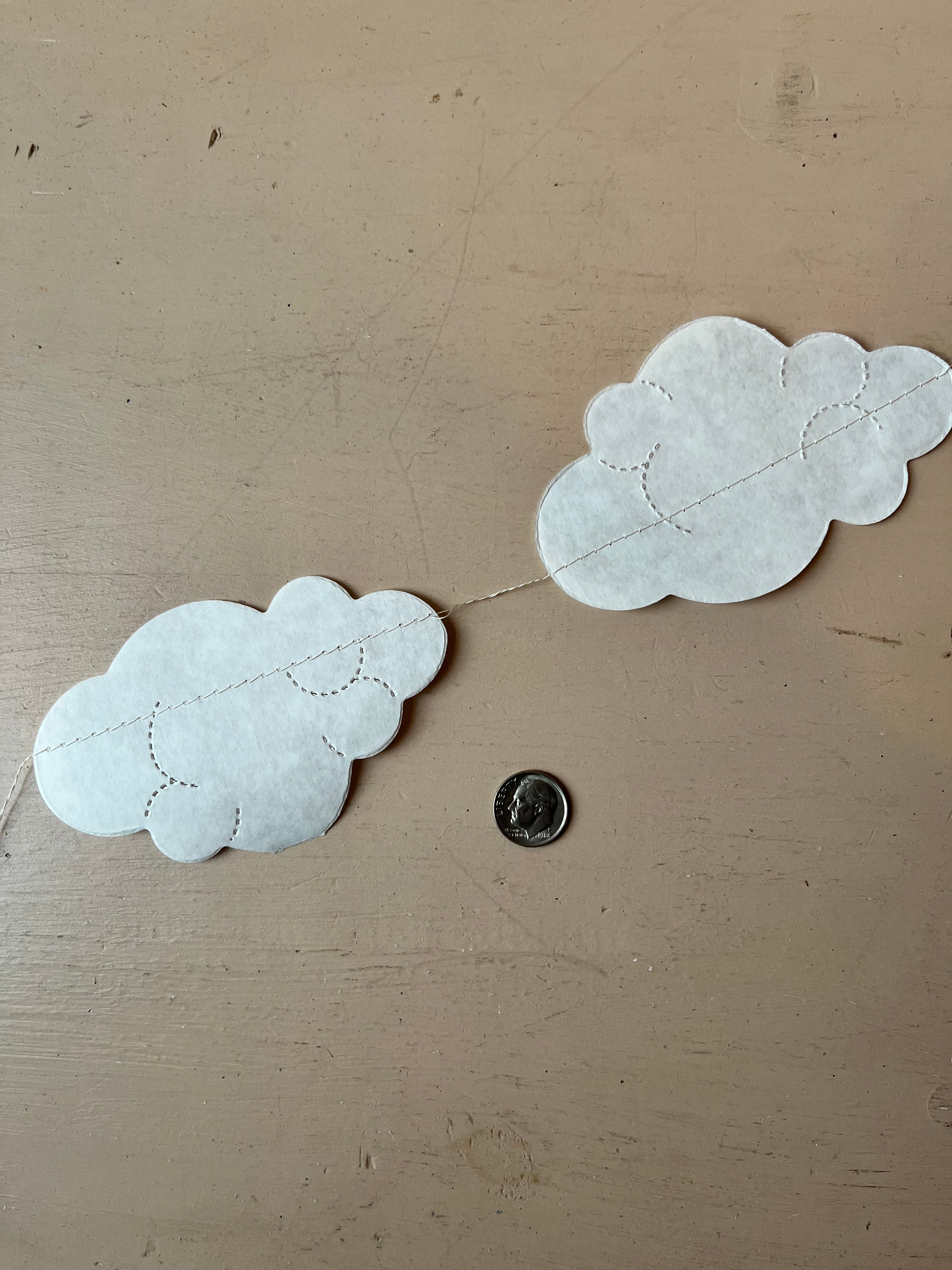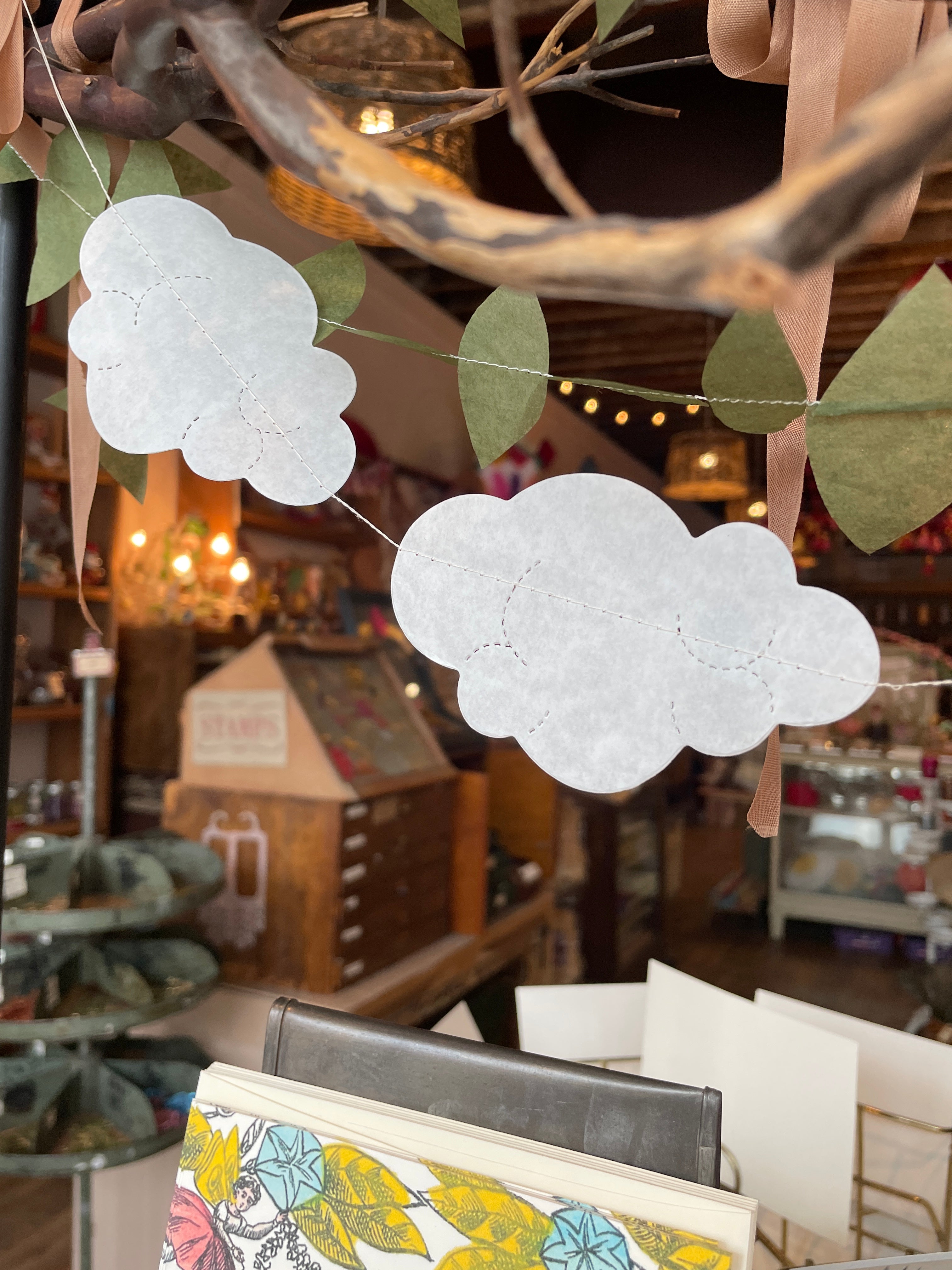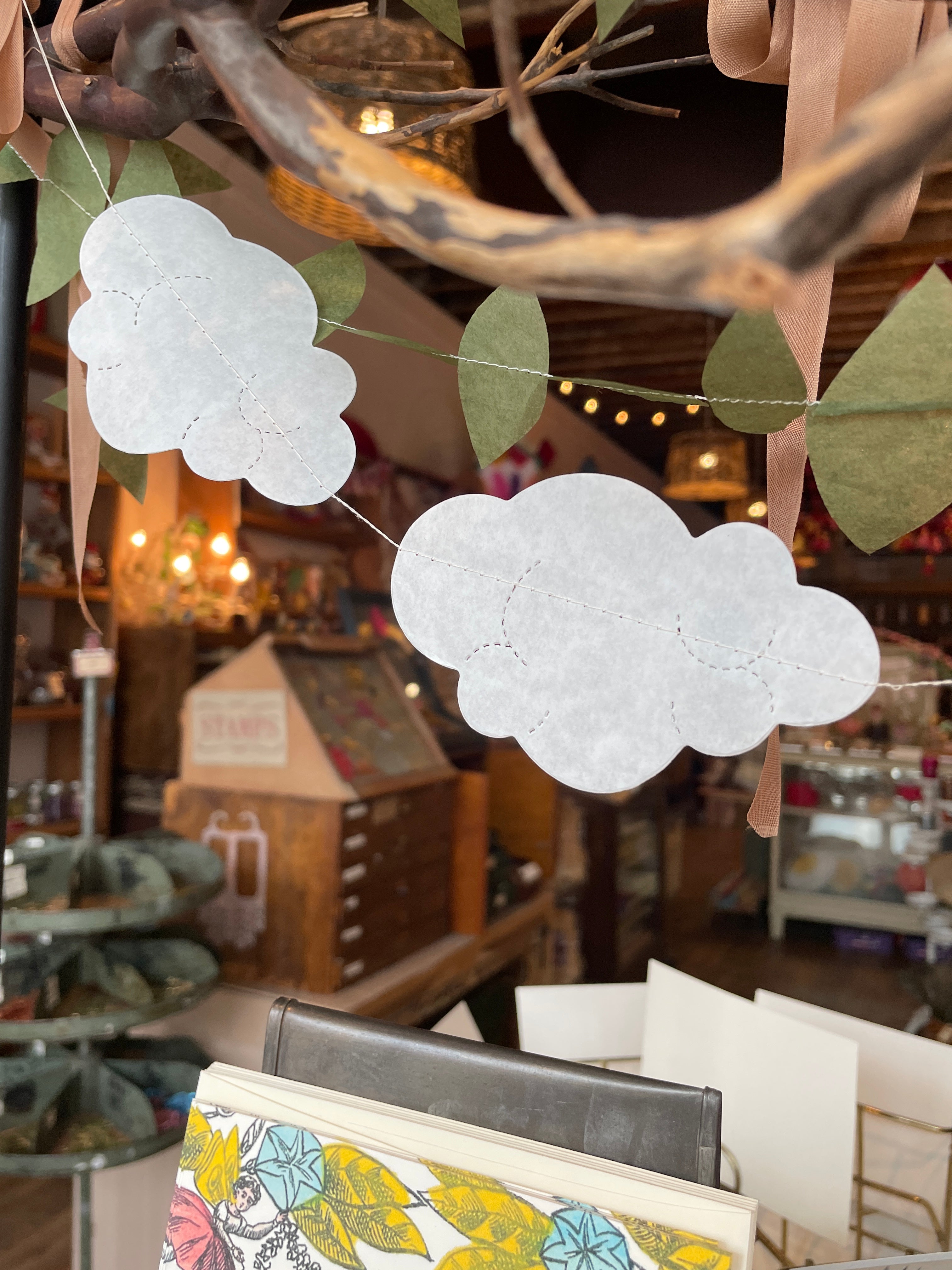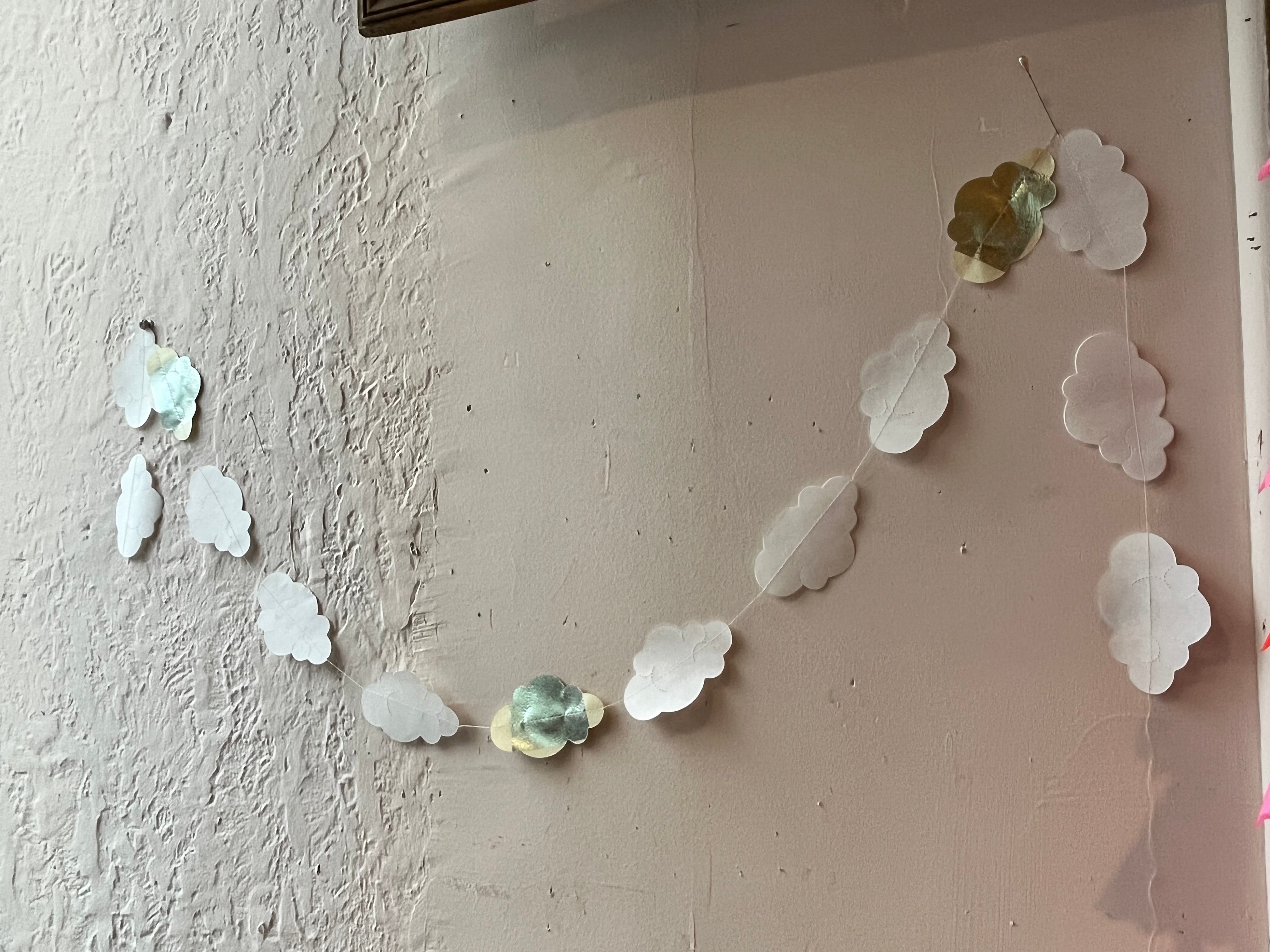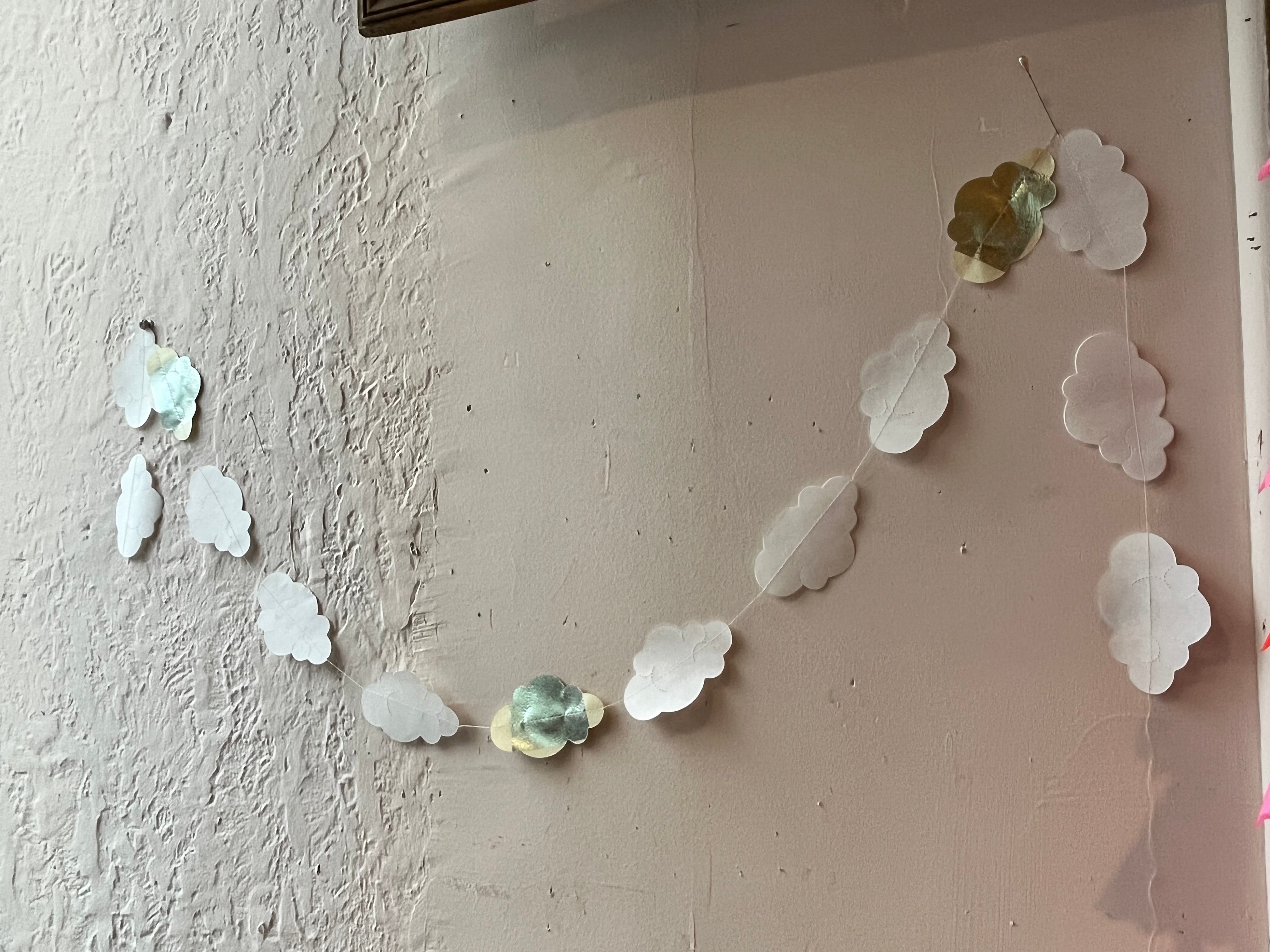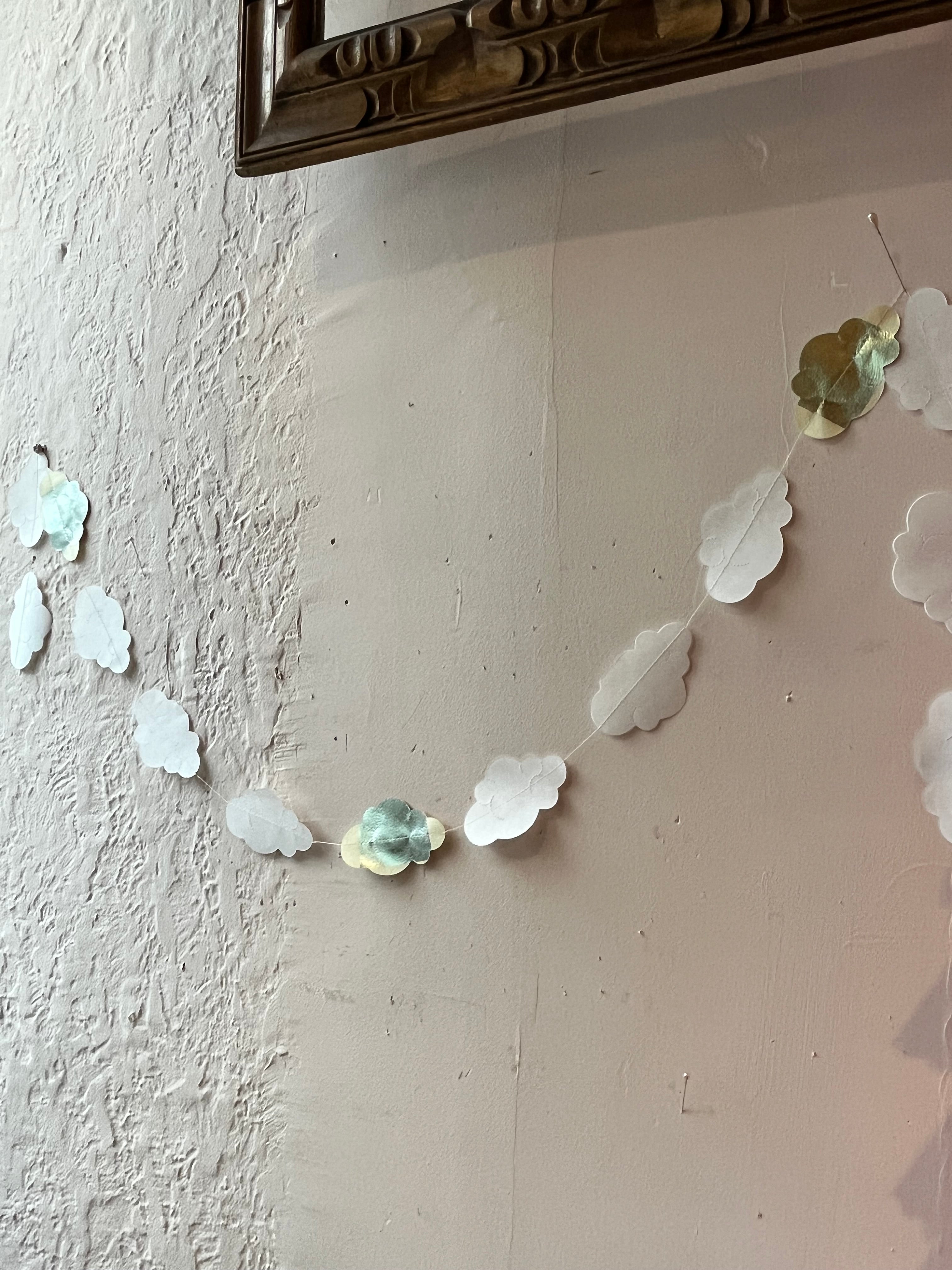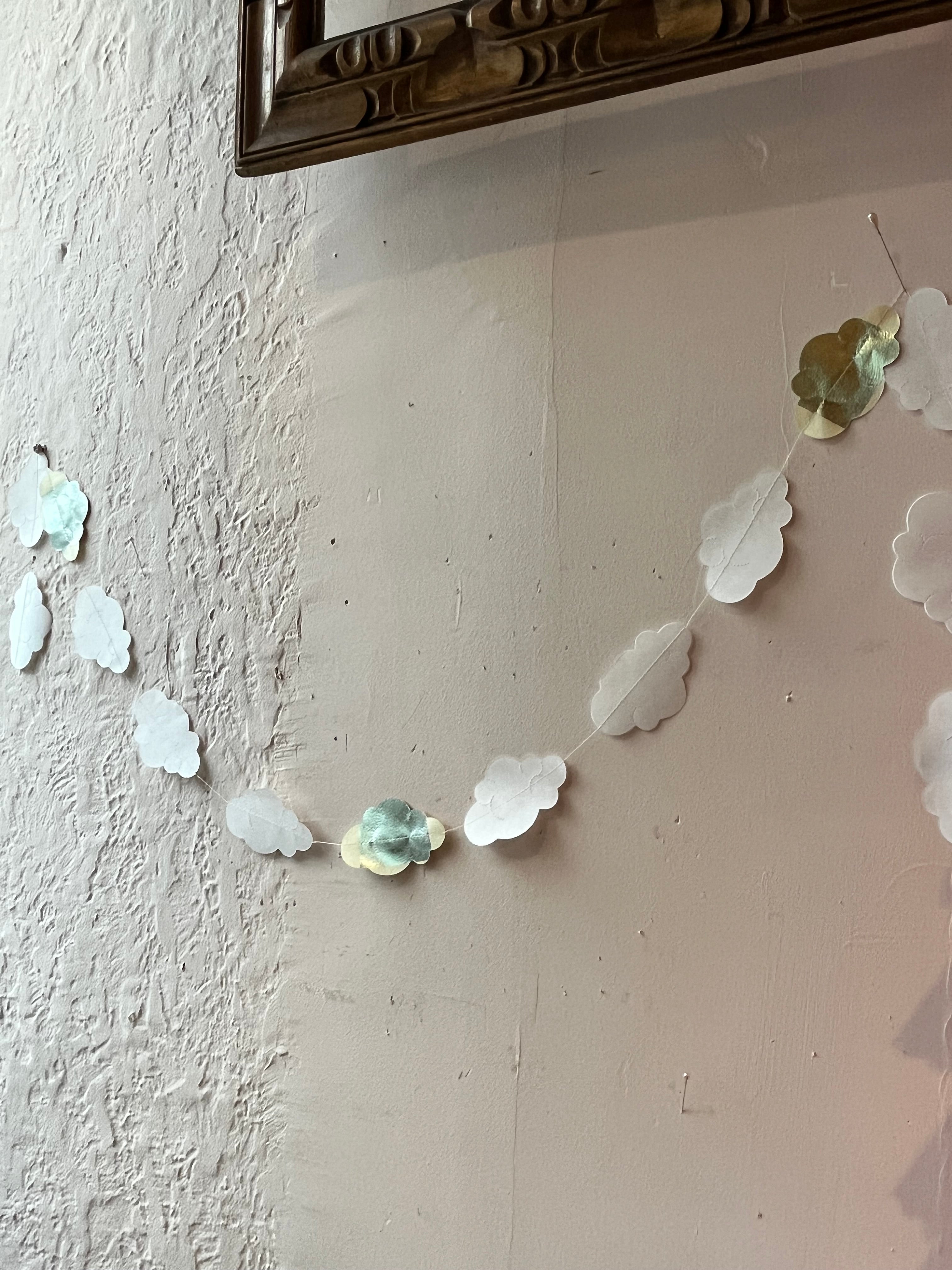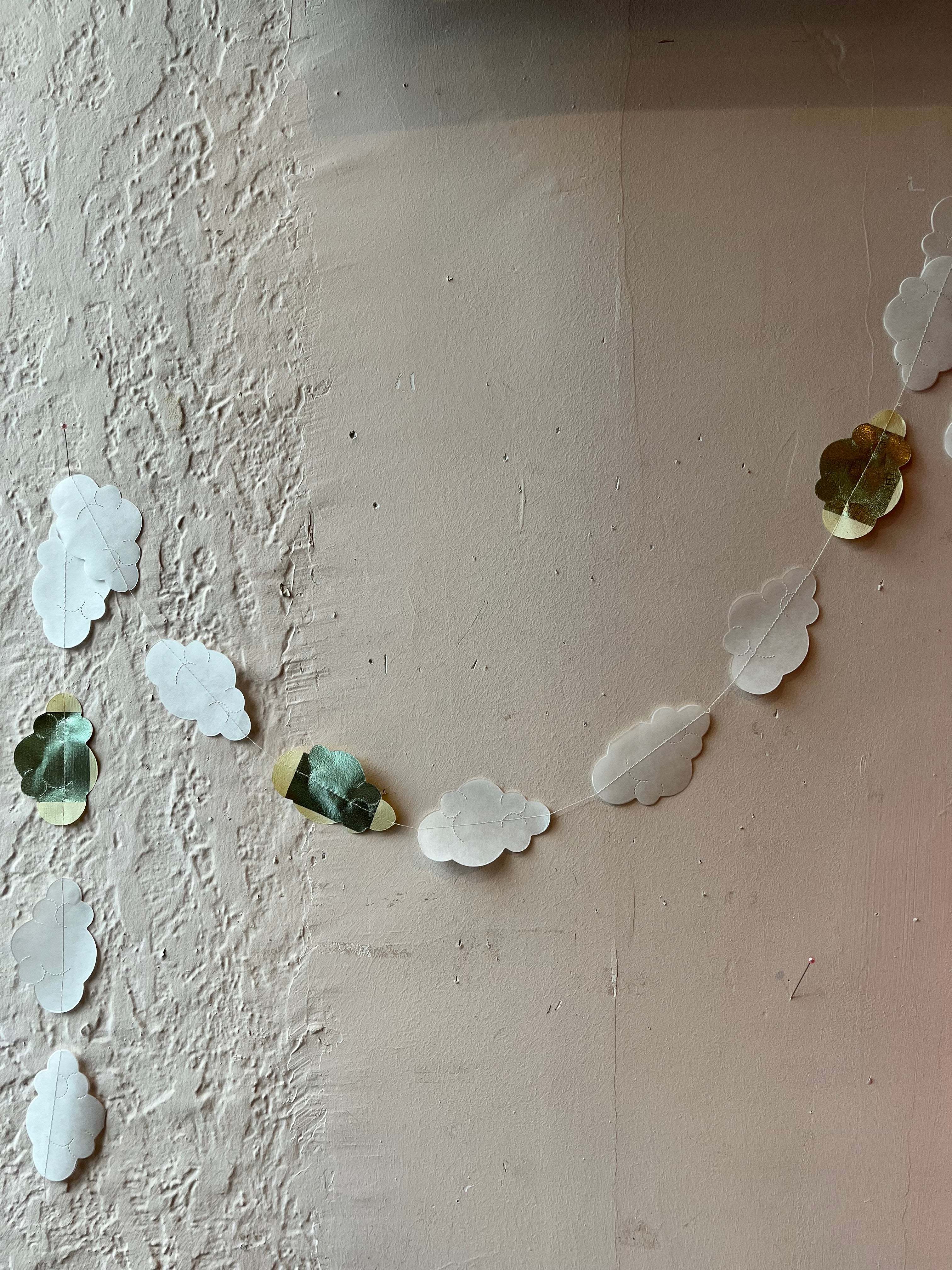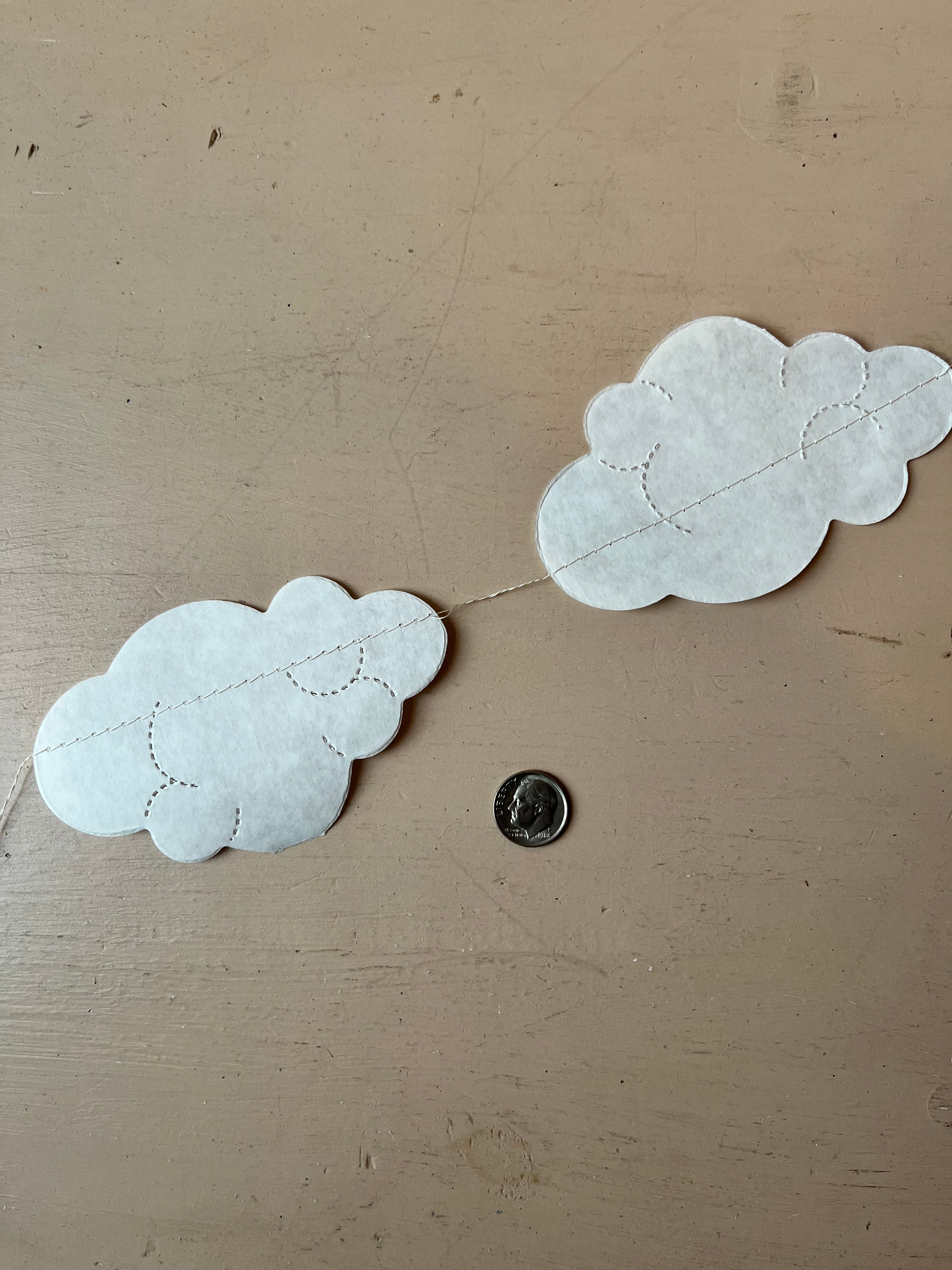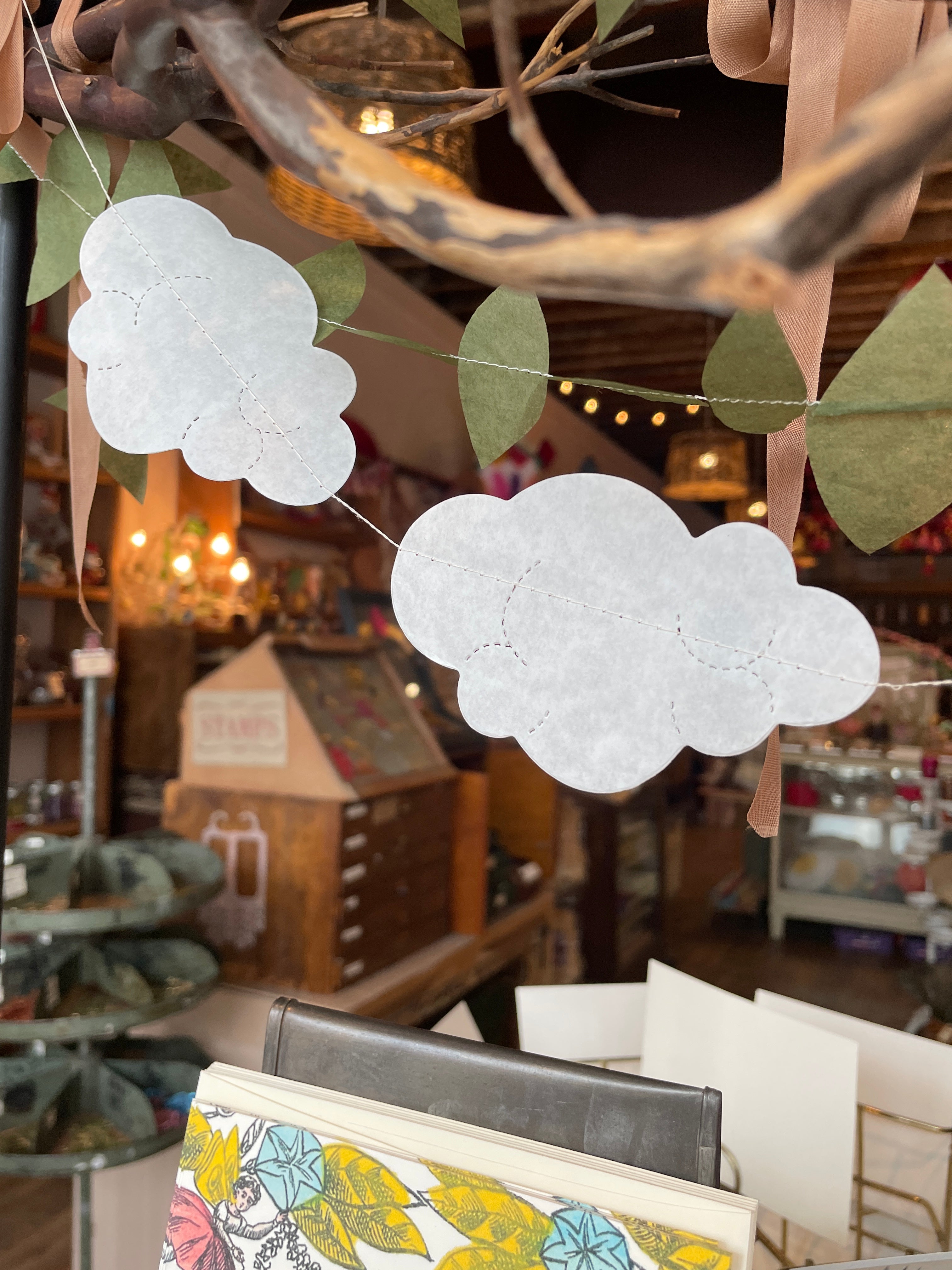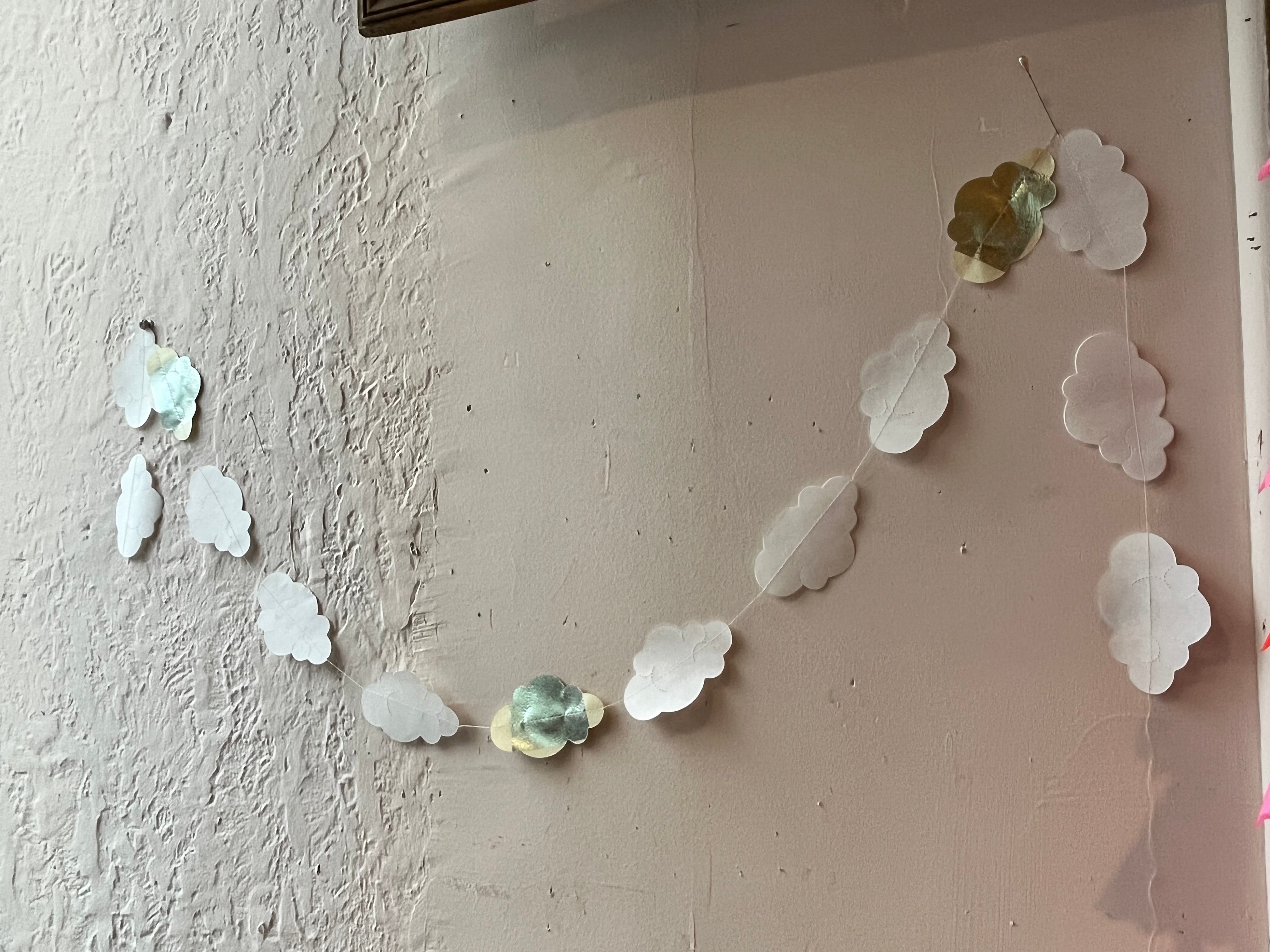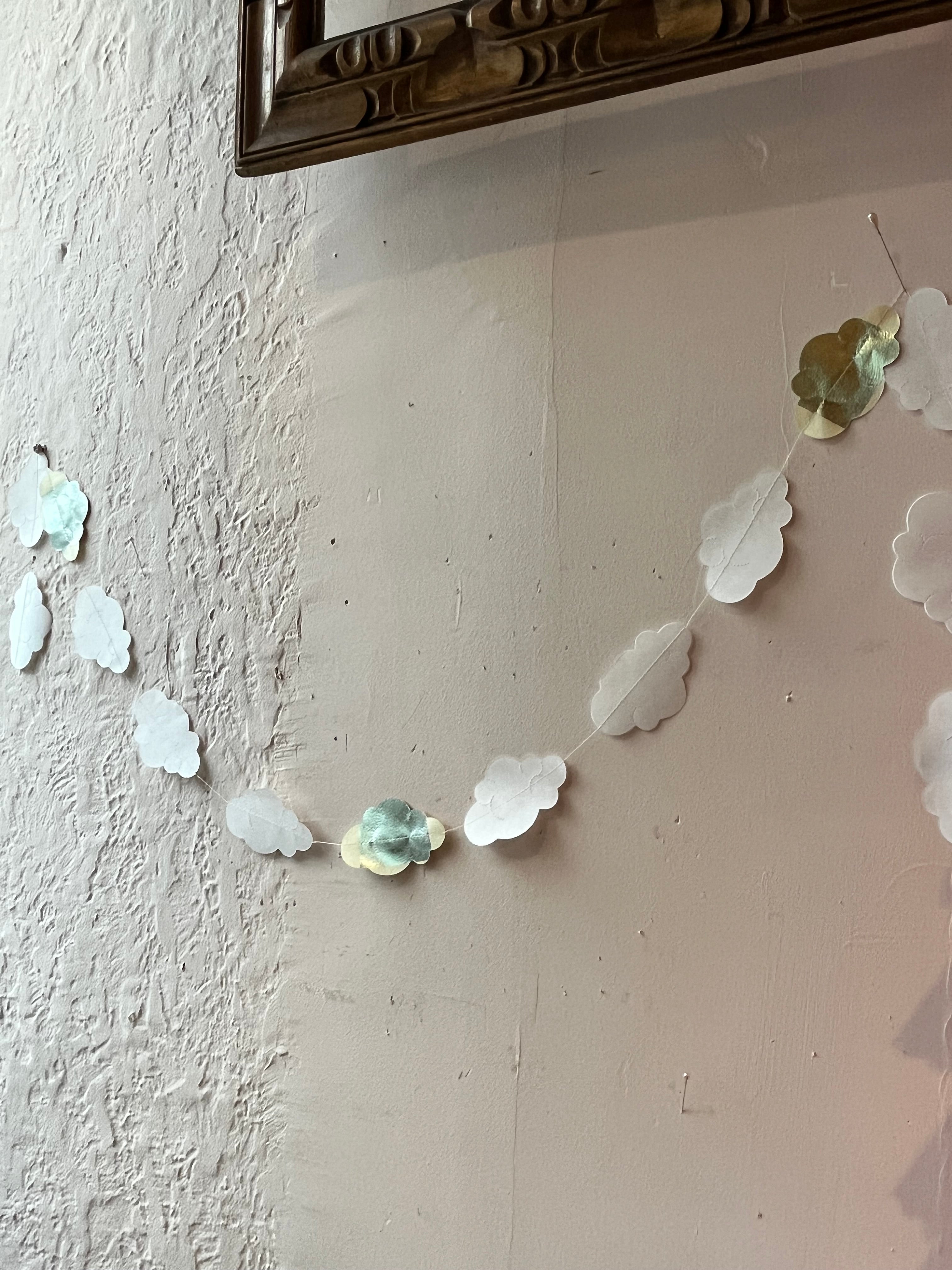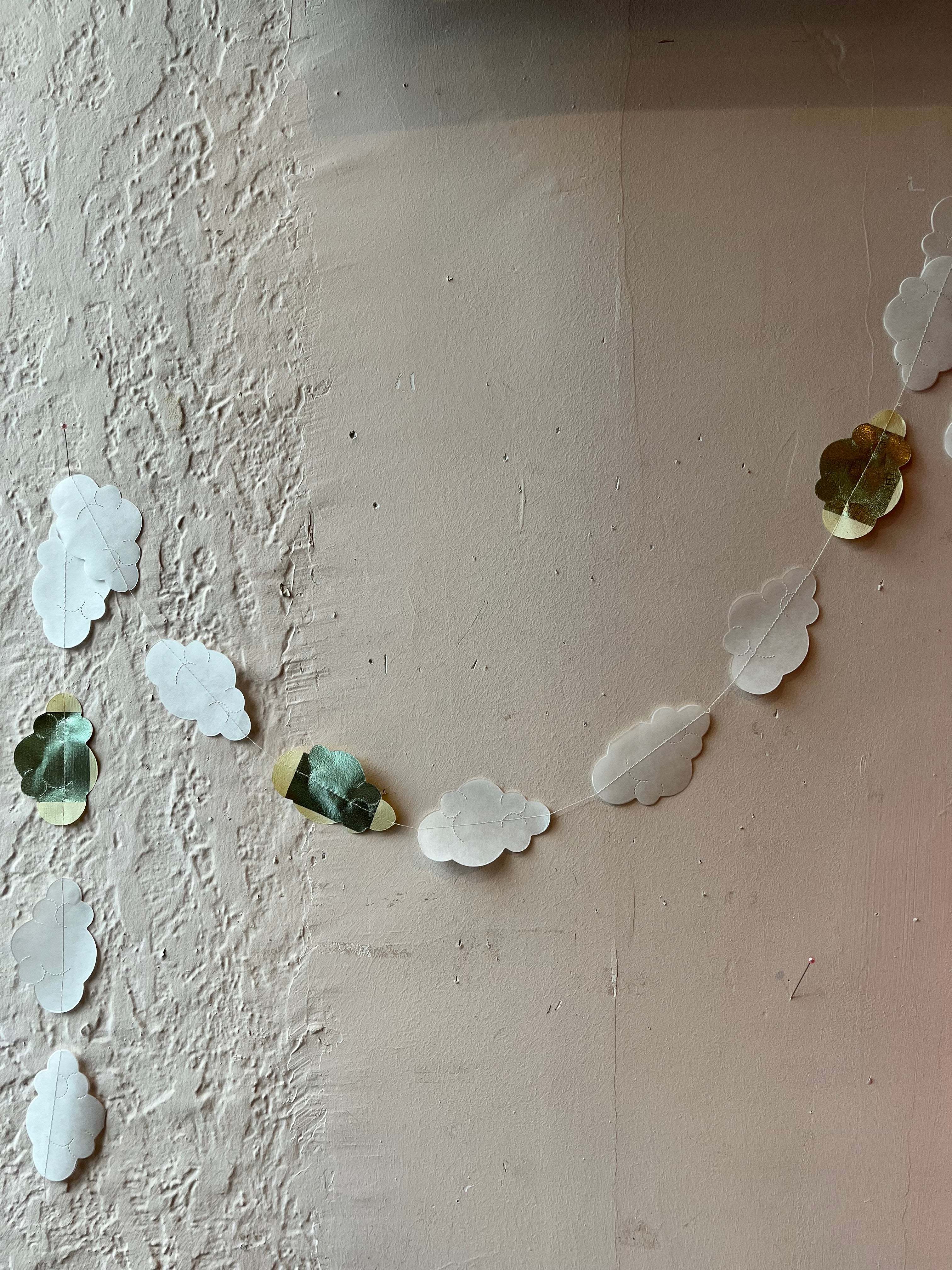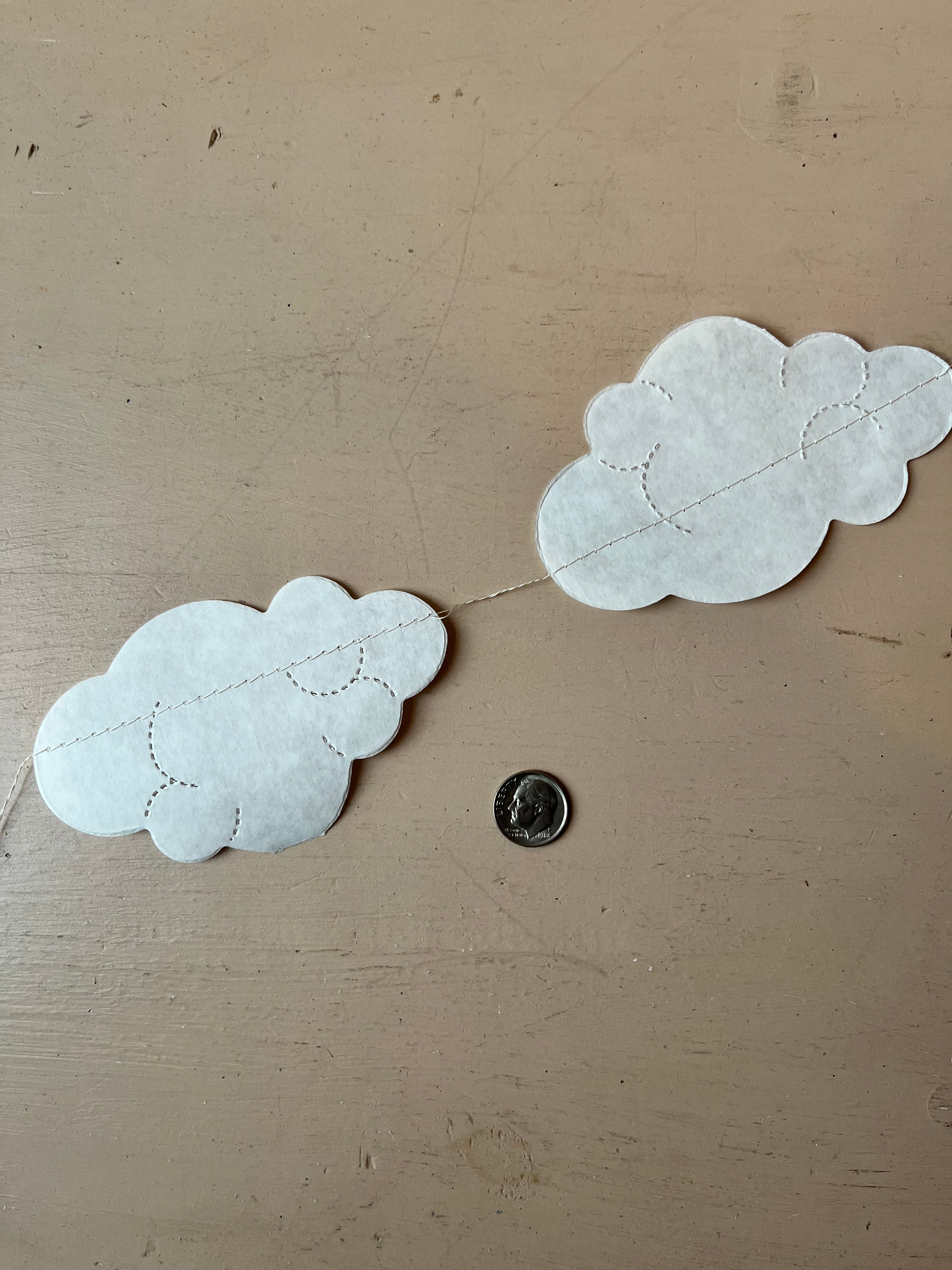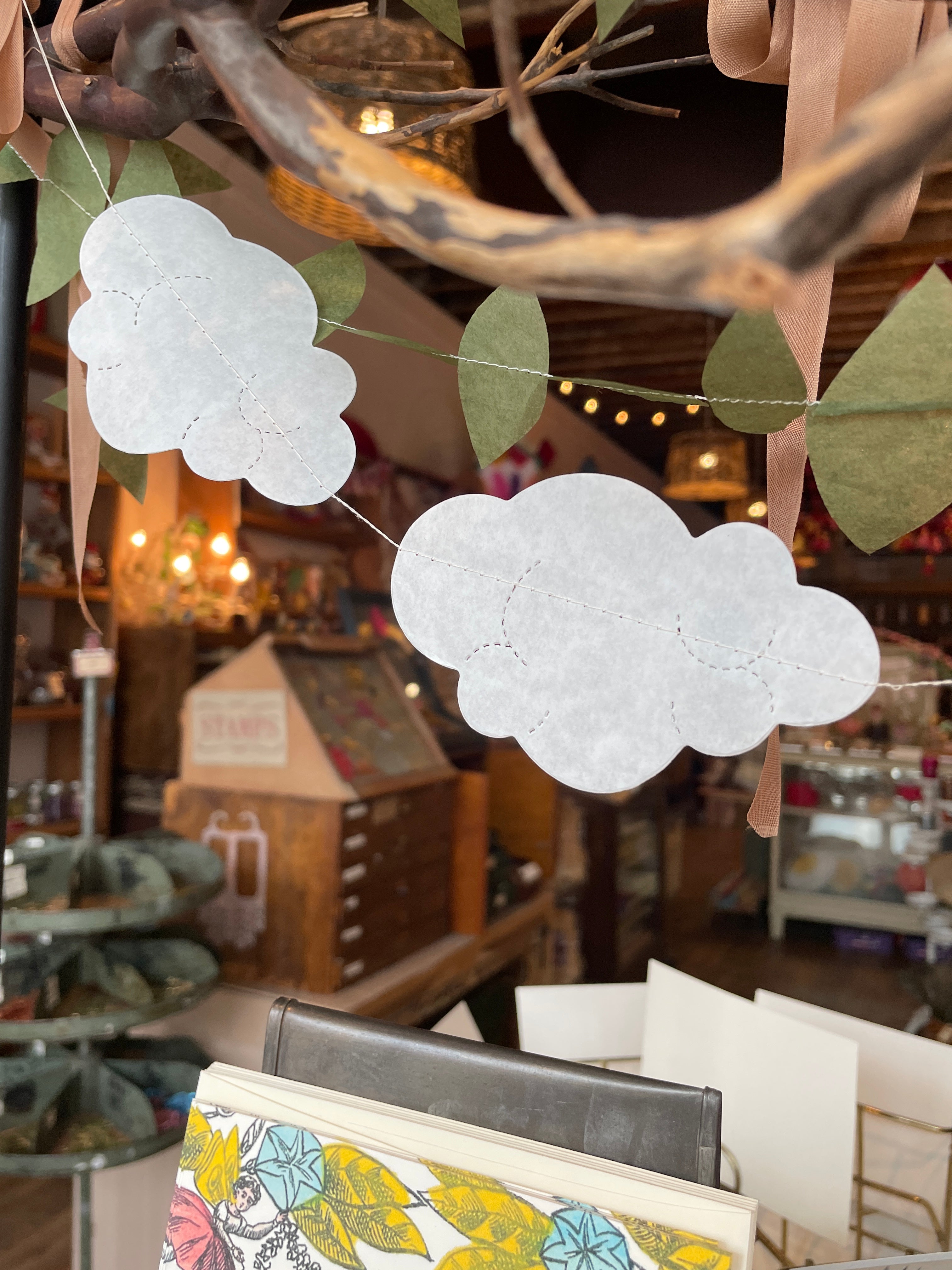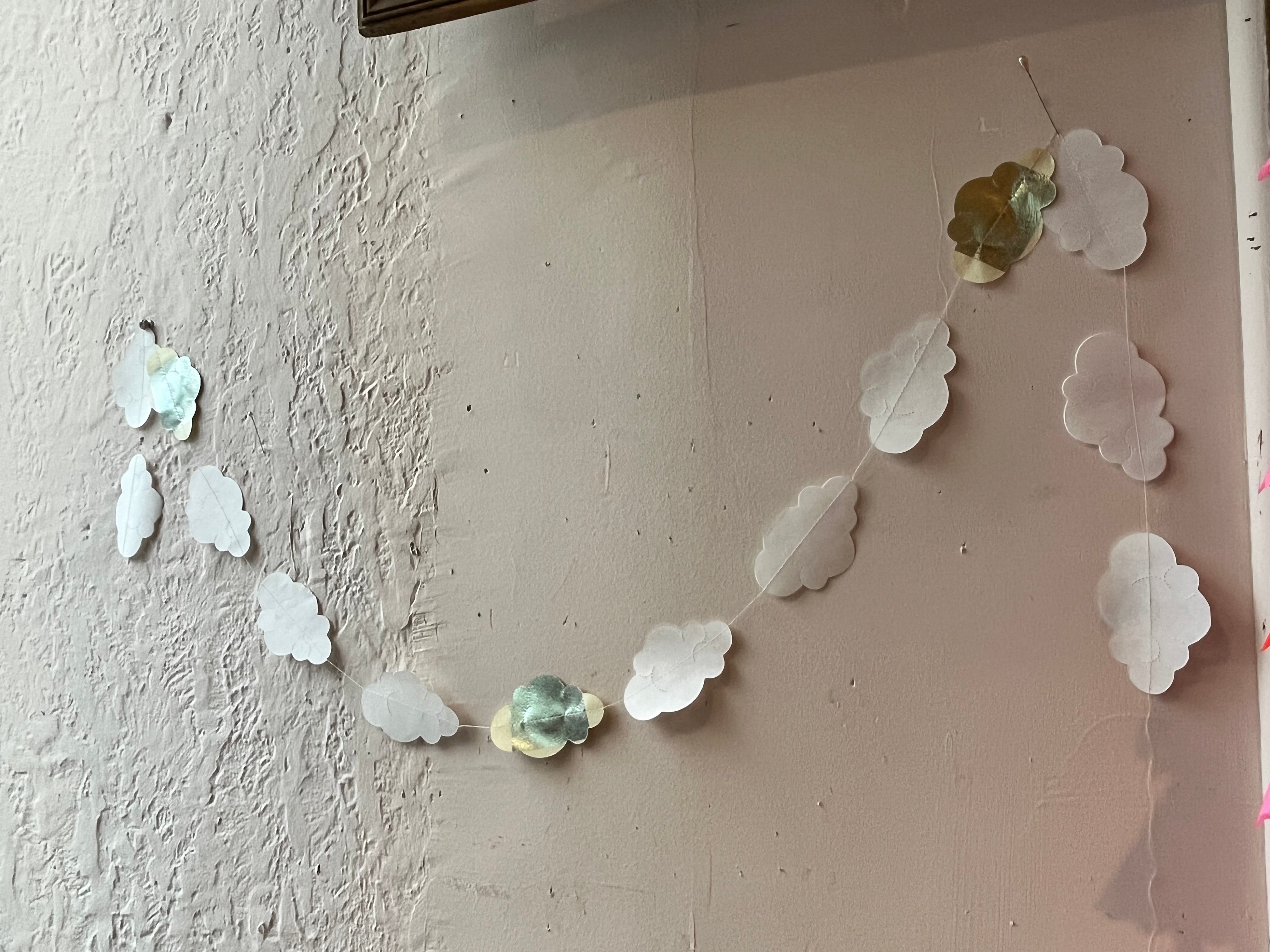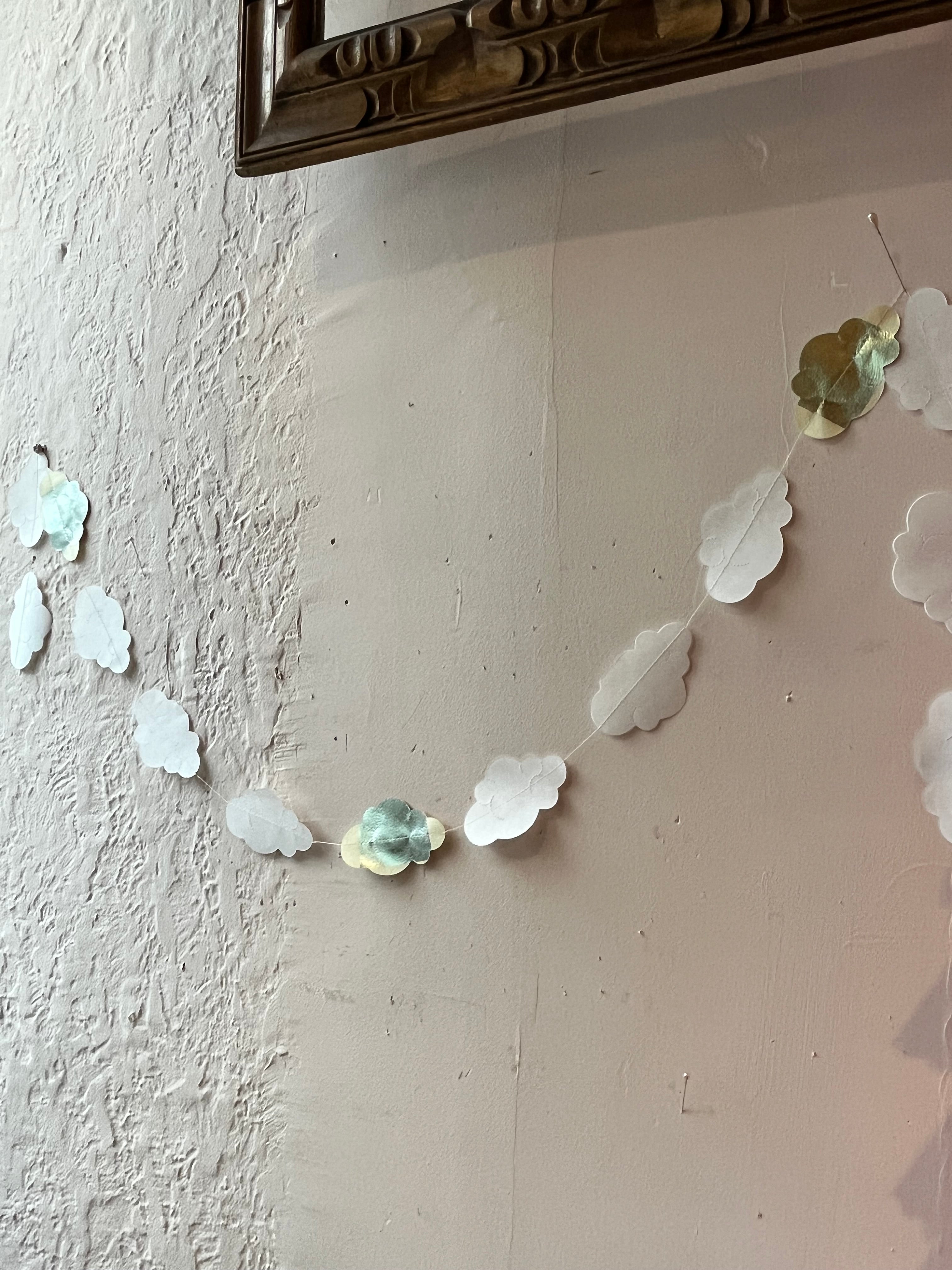 Parcel Stitched Cloud Garland; Made To Order
Beautiful, delicate, hand stitched garland. Soft little hand cut clouds in off white and metallic silver, sewn on the machine in a length of two yards. Drapes beautifully among other decor or on its own.
Dreamy gift for a nursery or child's bedroom or birthday party. Or just a happy garland for a room that needs cheering up.
This item comes packaged with no assembly required and is a made to order item, please allow 3-5 business days for us to ship.
Enjoy!