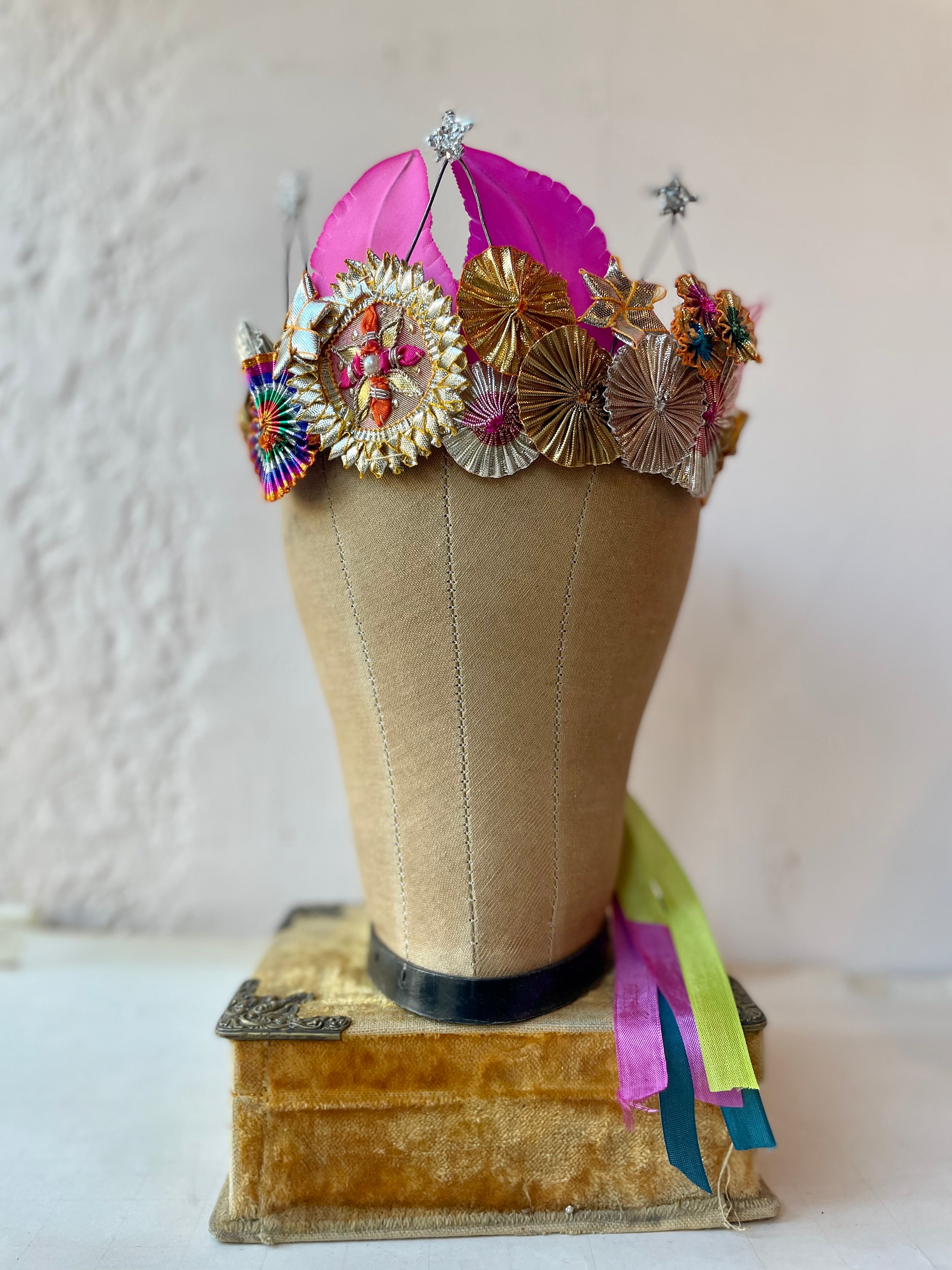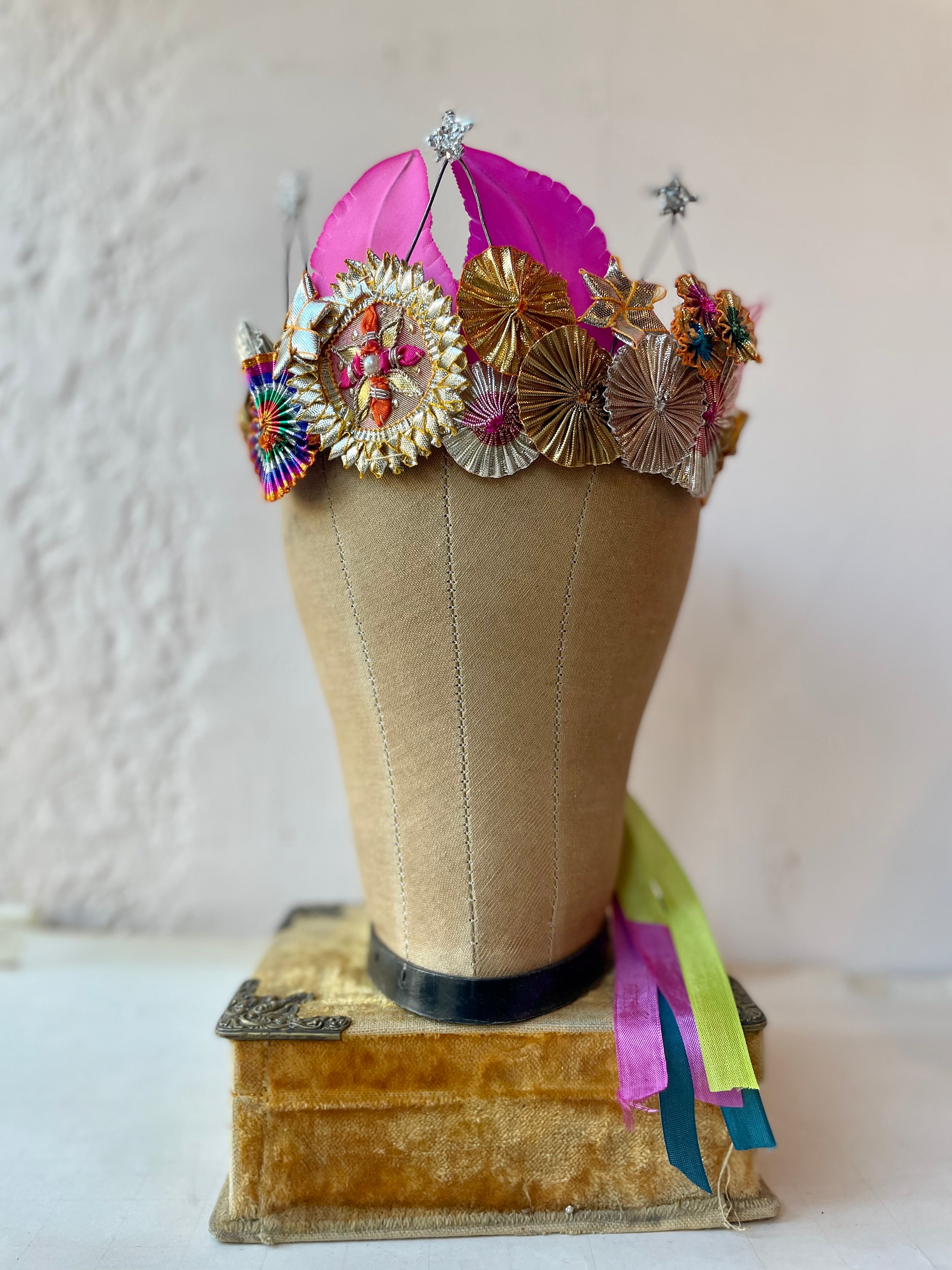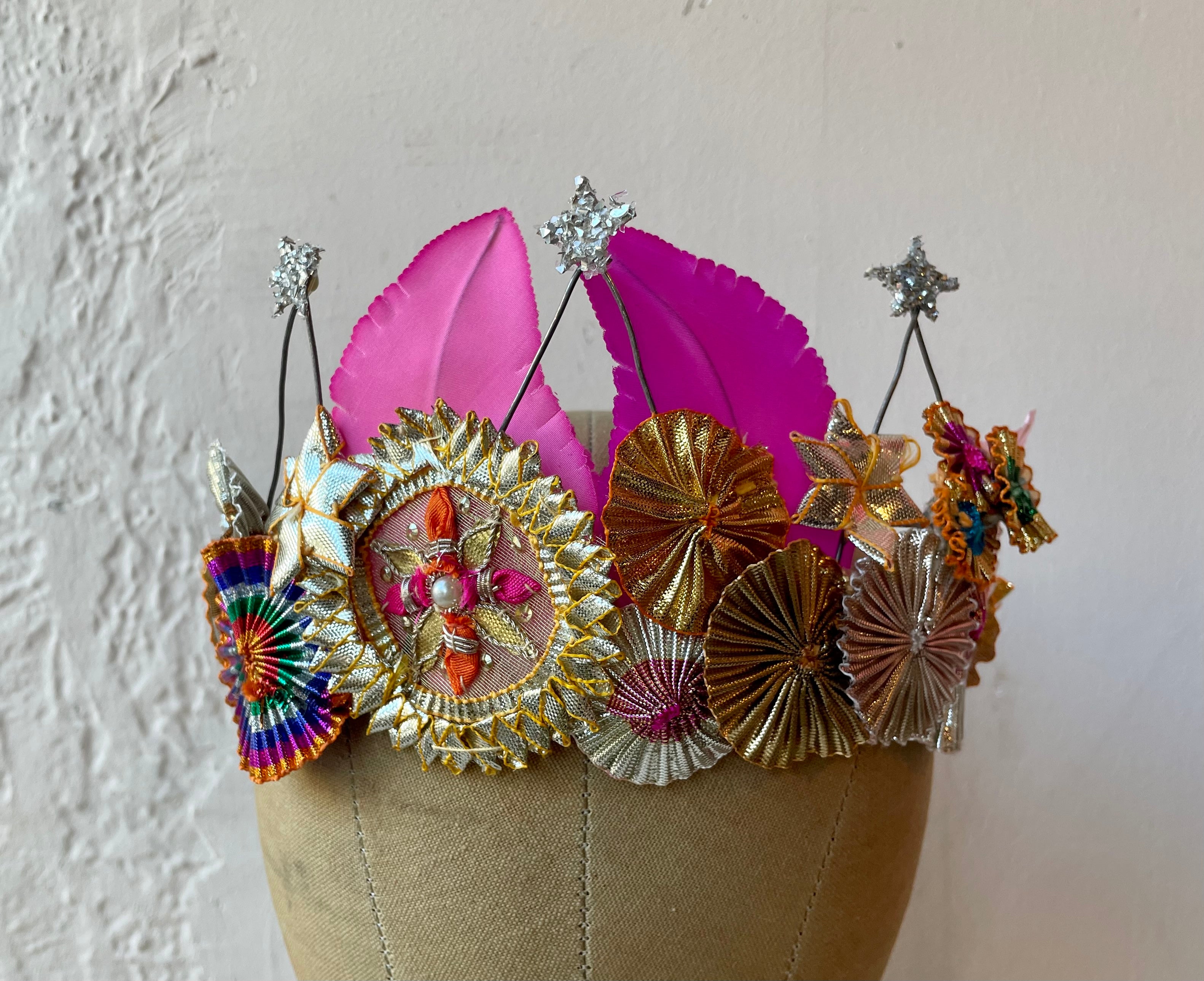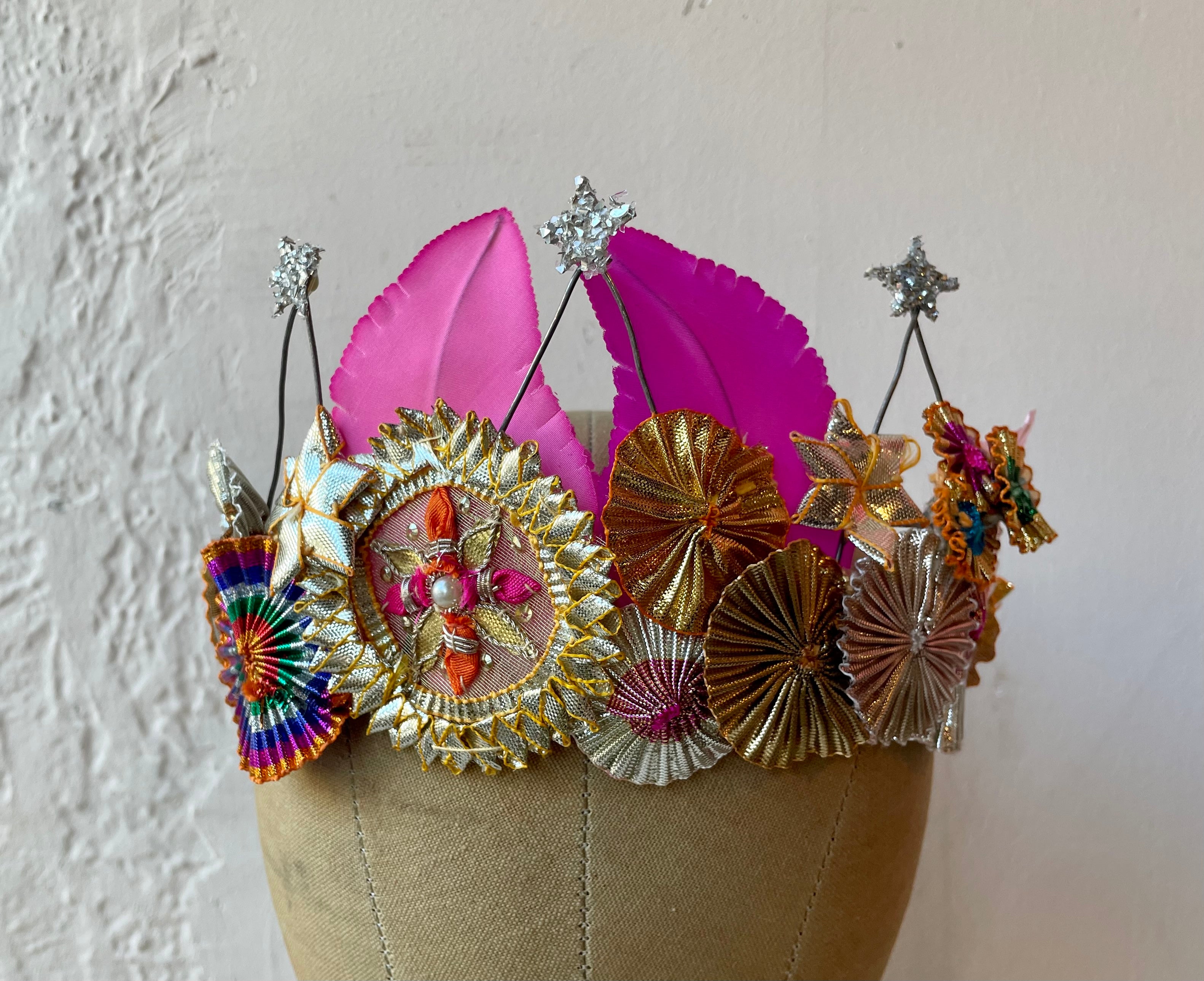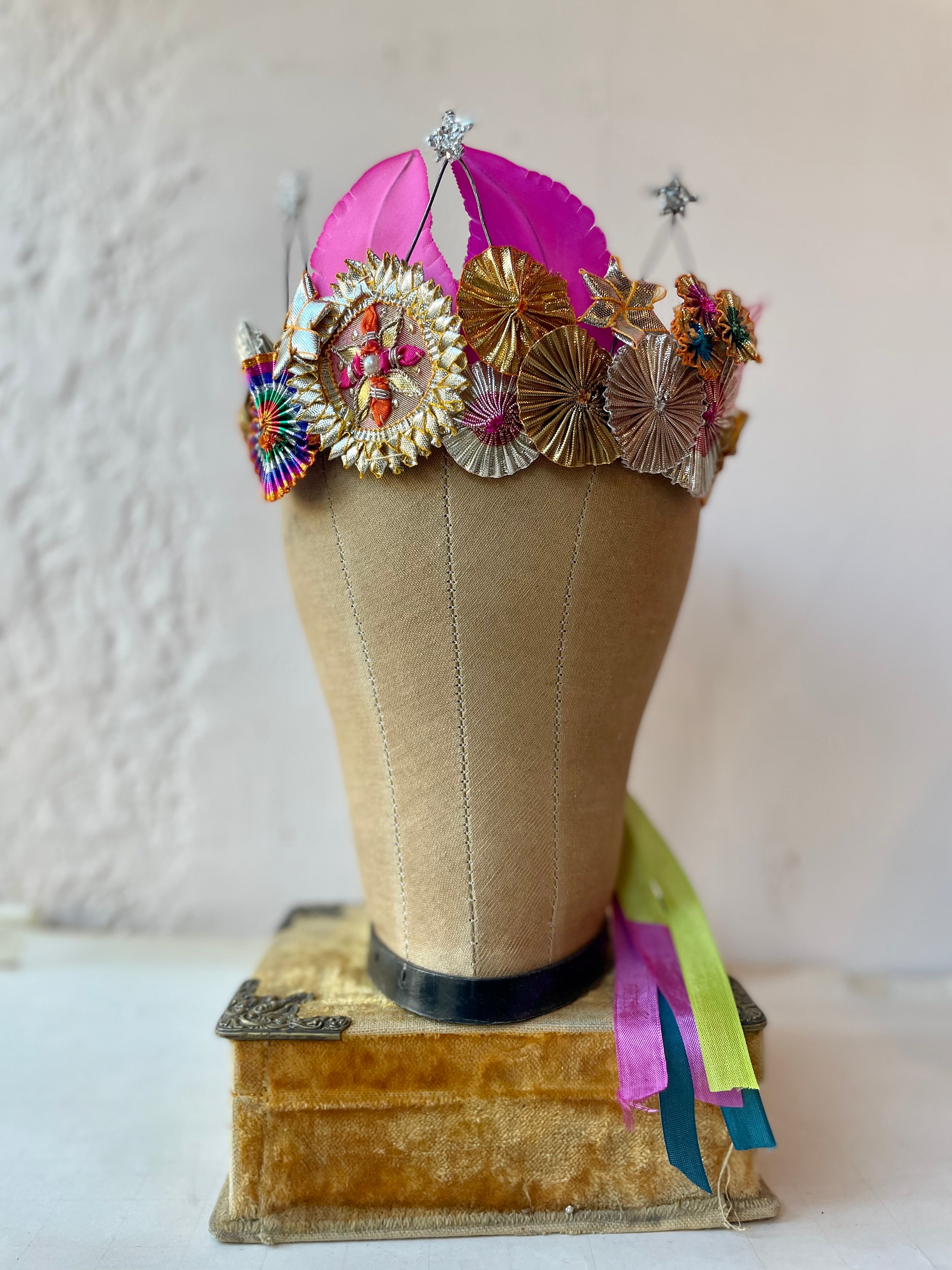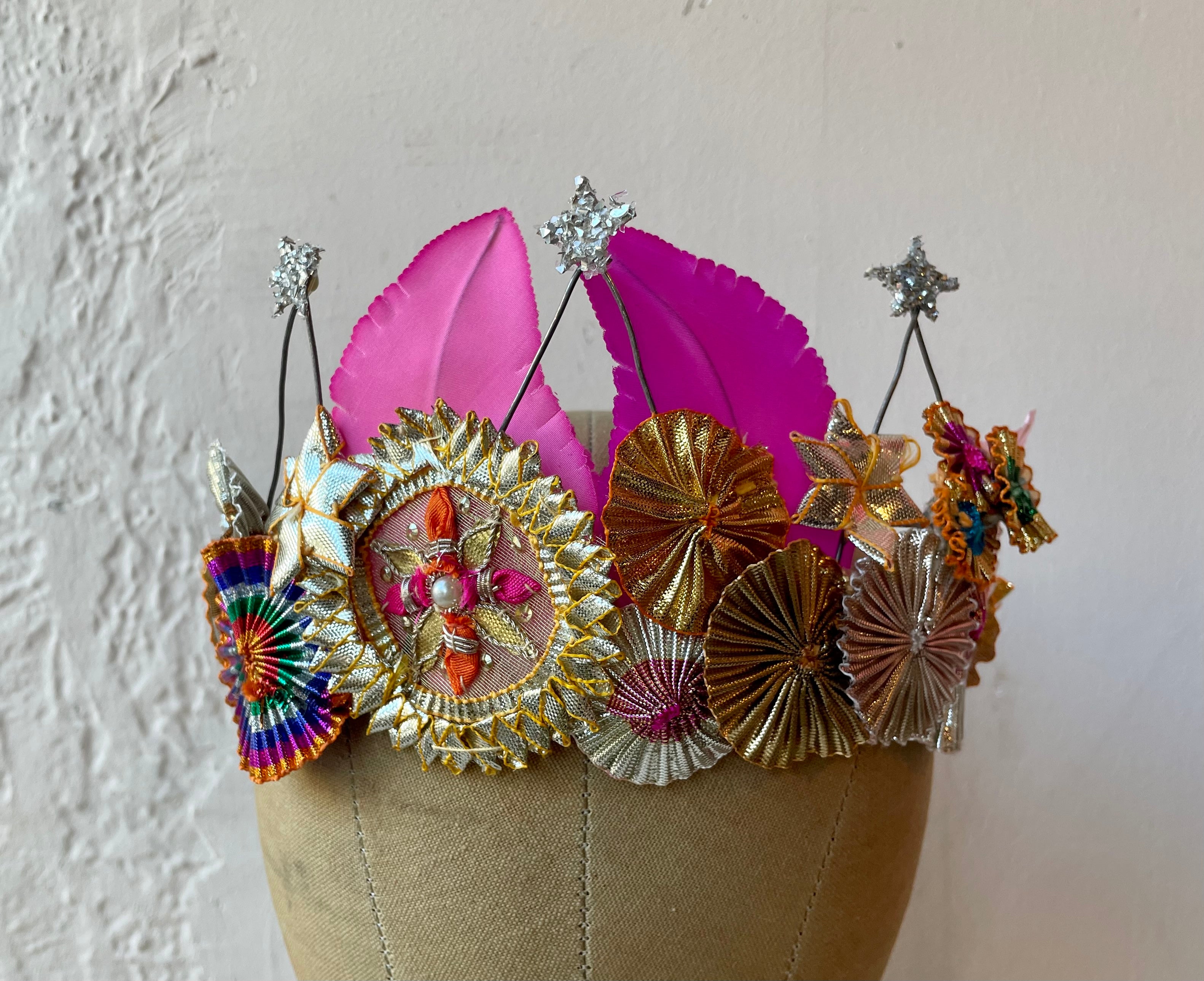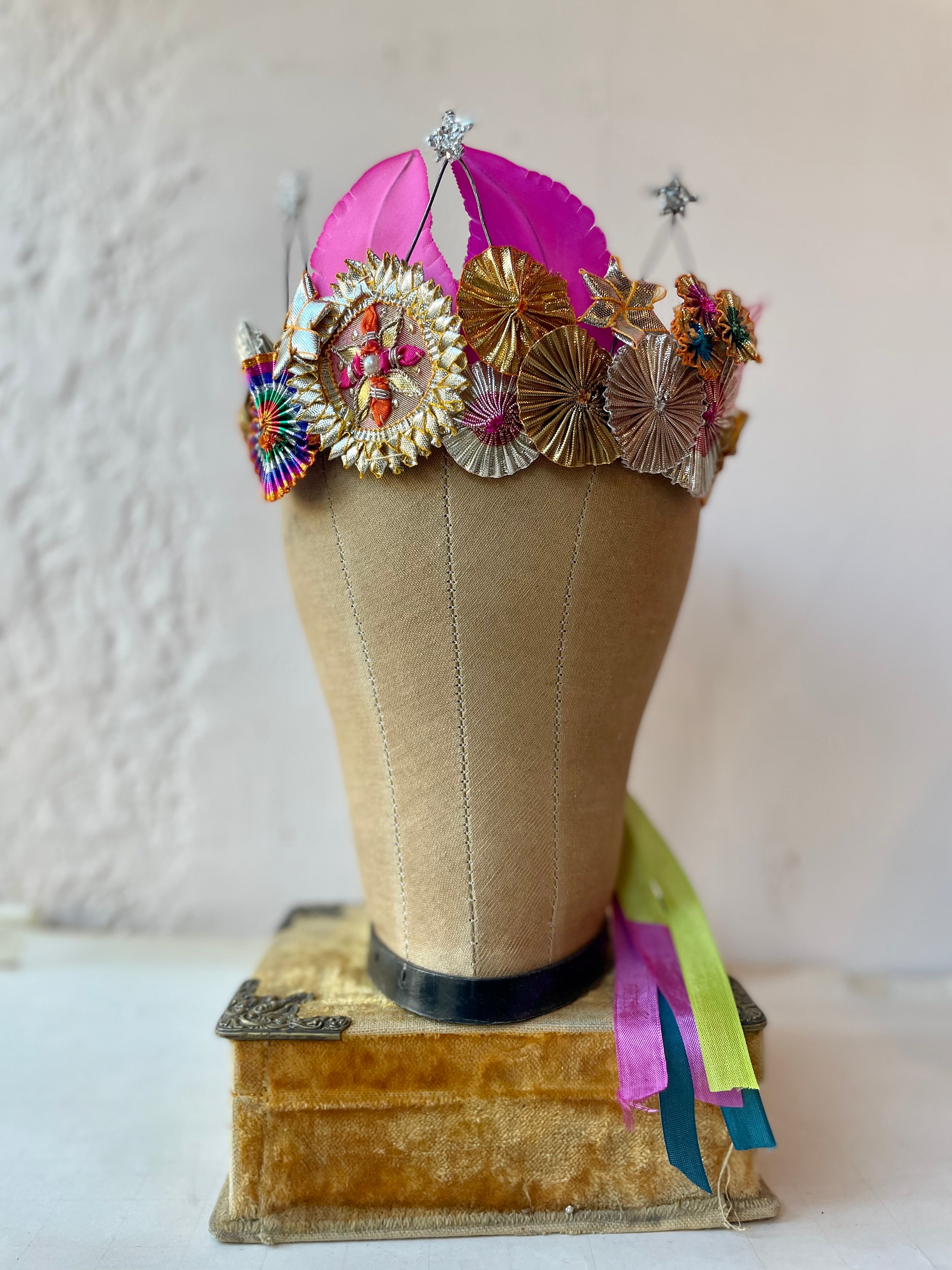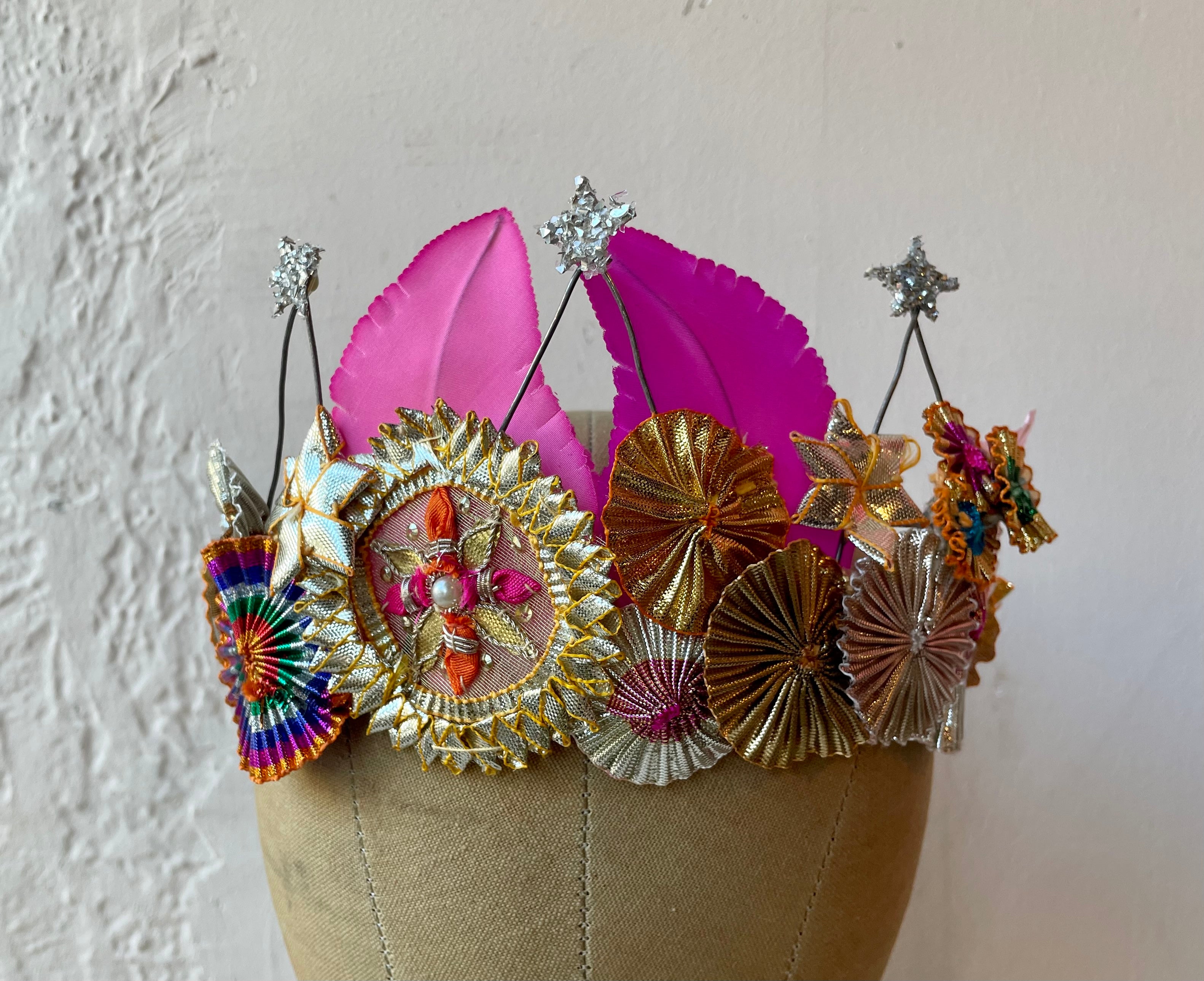 Grand Rosette Crown
A beautiful bold statement, this wire crown is embellished with layers of colorful ribbon rosettes, glitter stars and a few little treasures.  We can also create an all metallic version for you upon request.  This piece may have very similar but not exactly the same trimmings, depending upon availability.
A very special keepsake for a special someone.
As with all of our handmade products, please allow 2-3 business days to produce and ship your order.