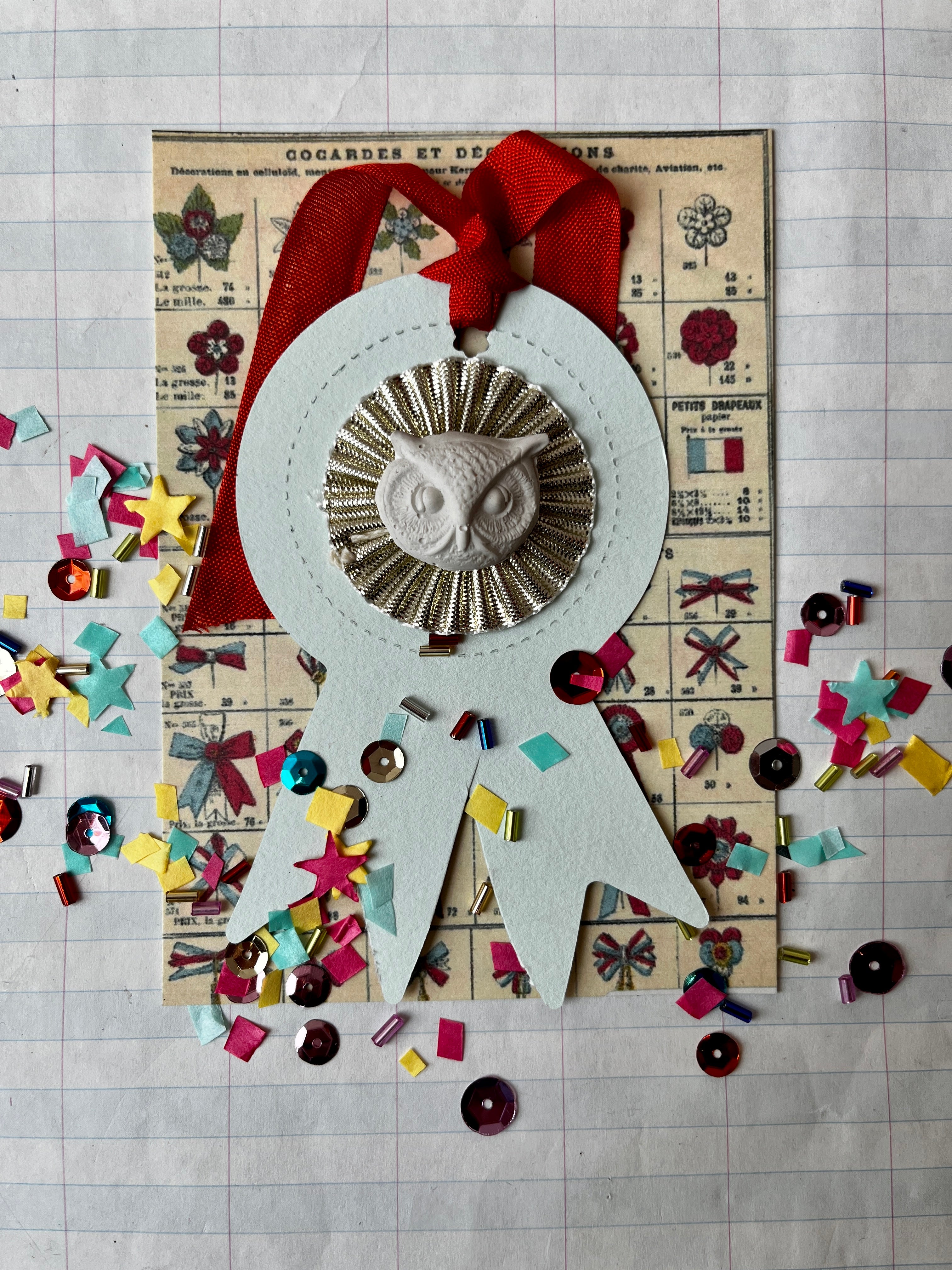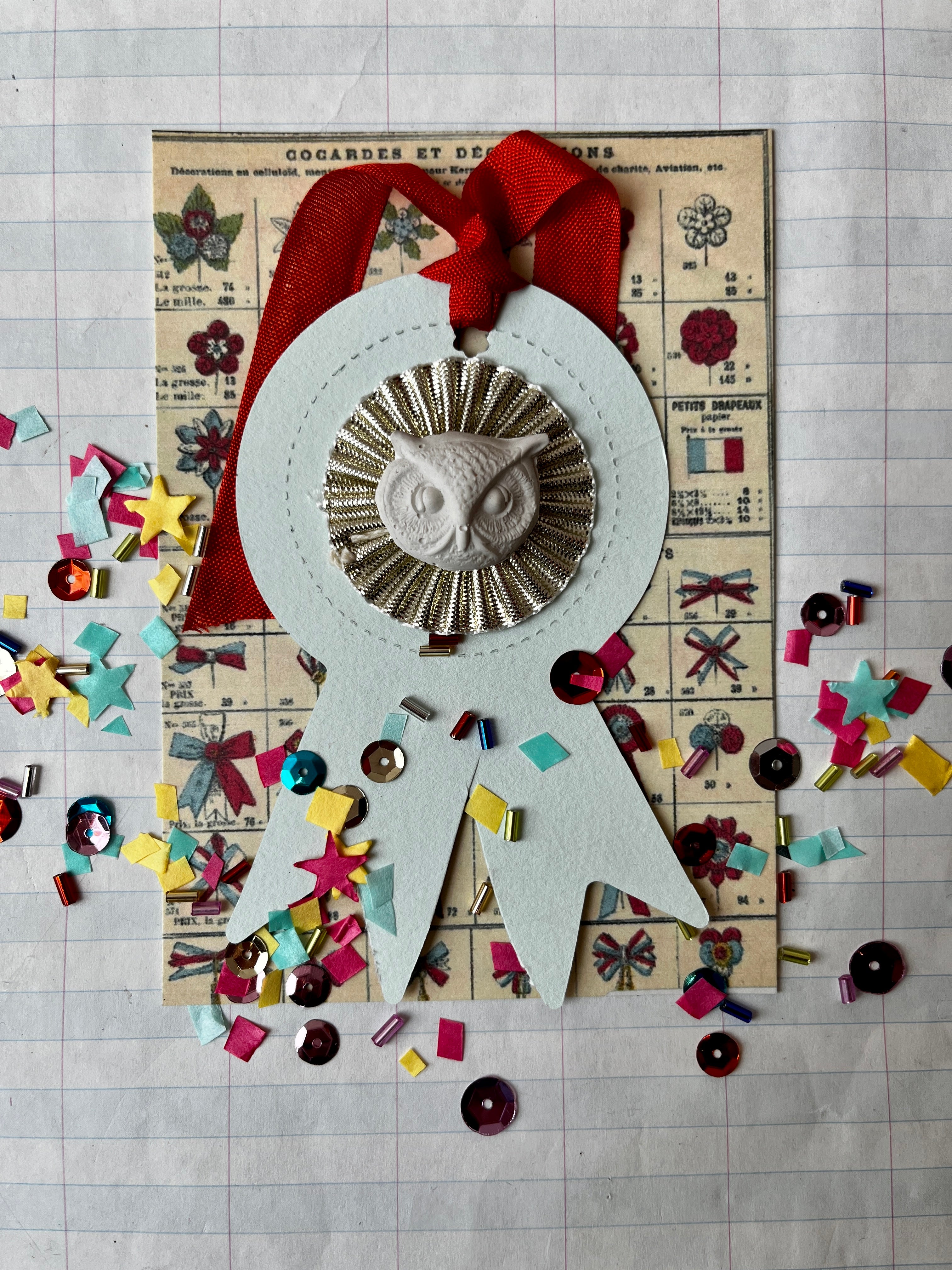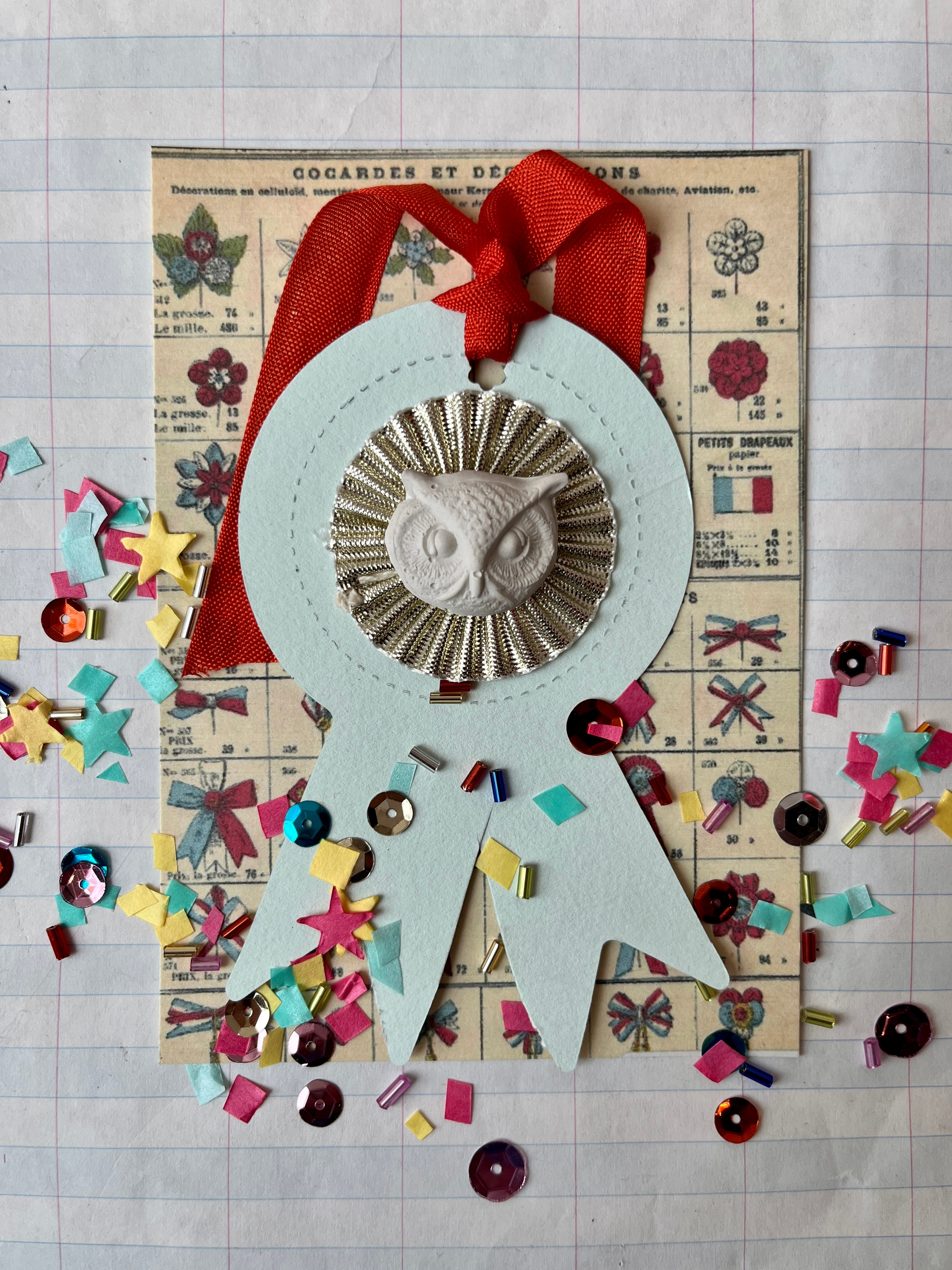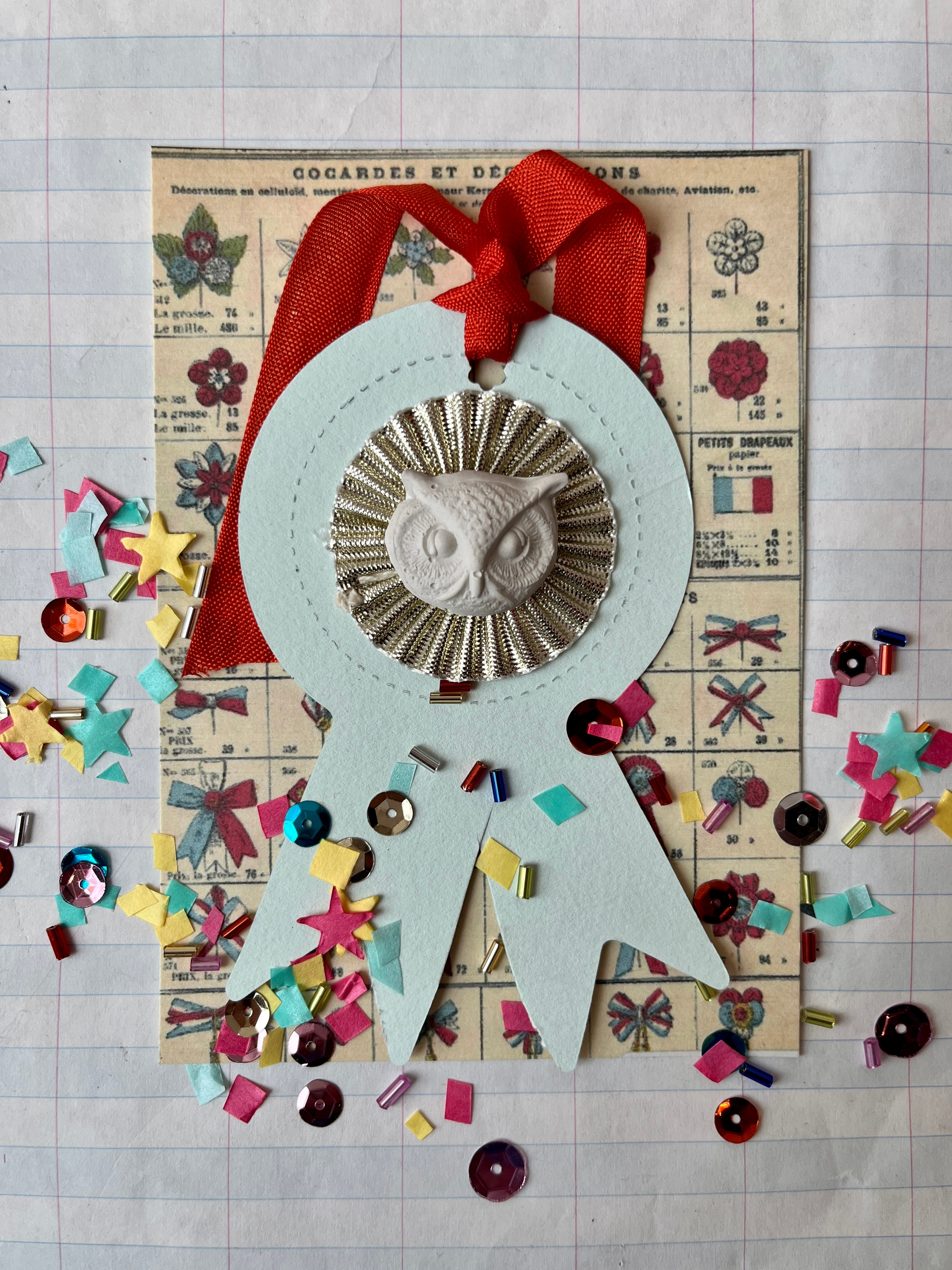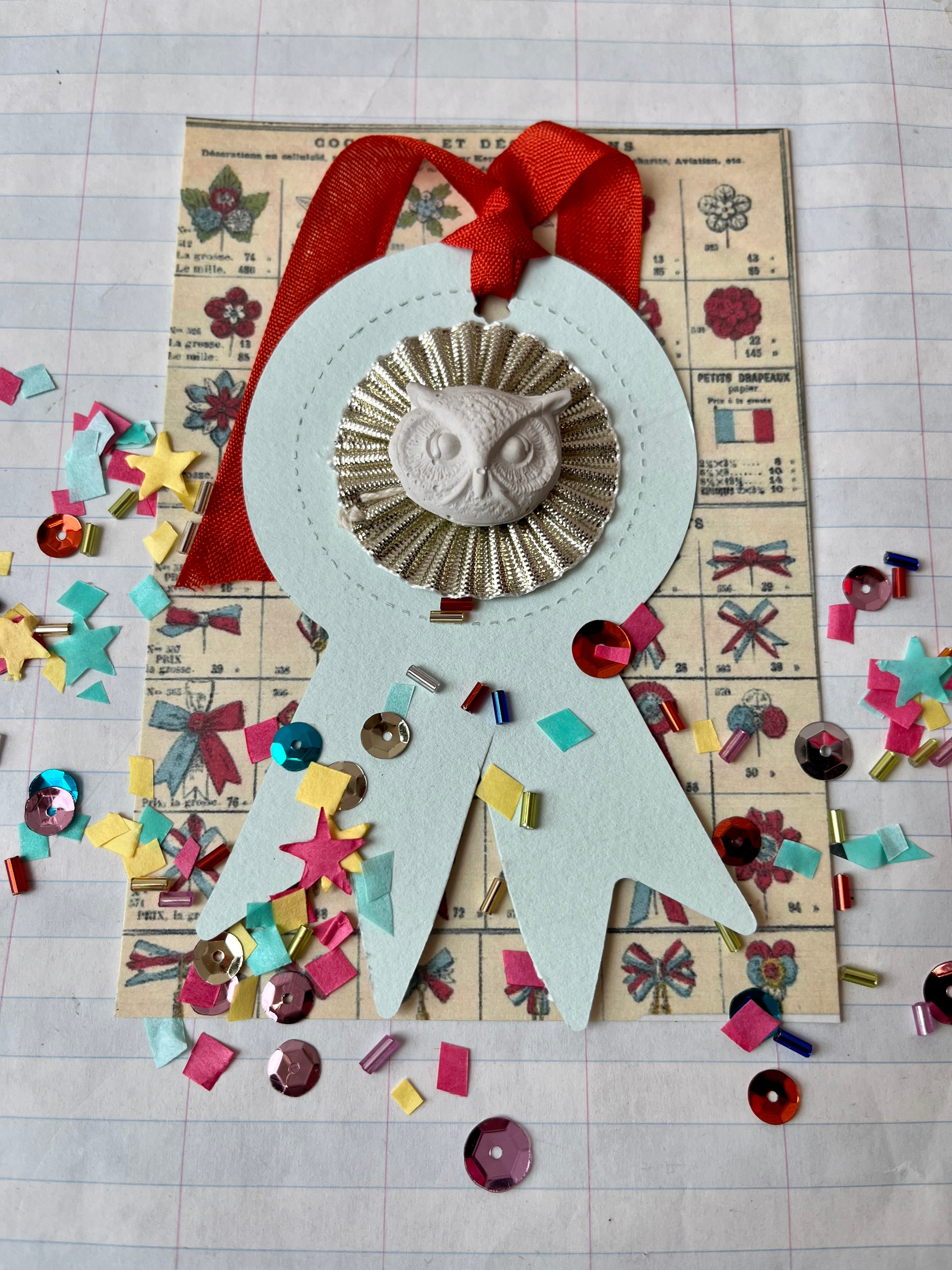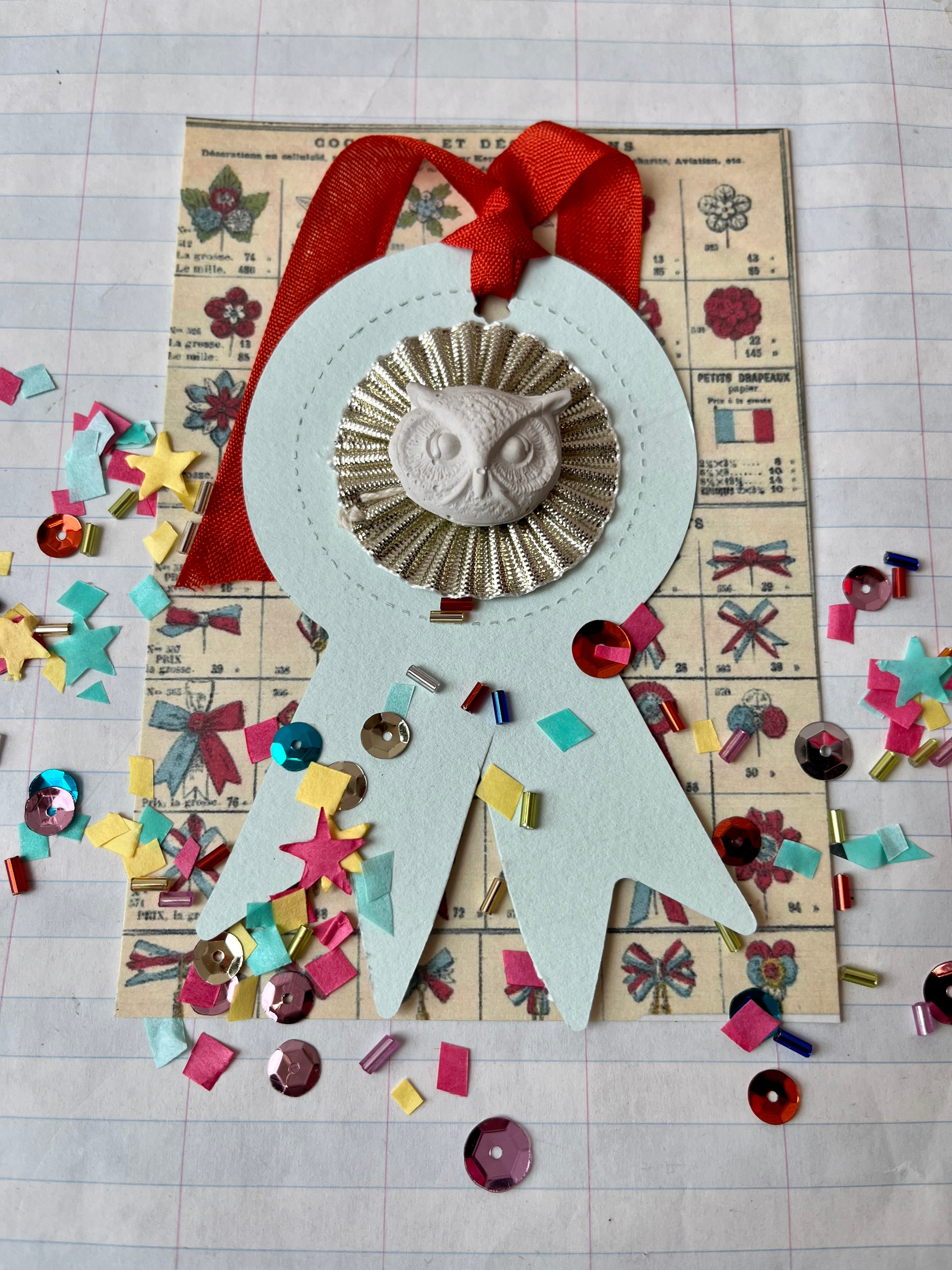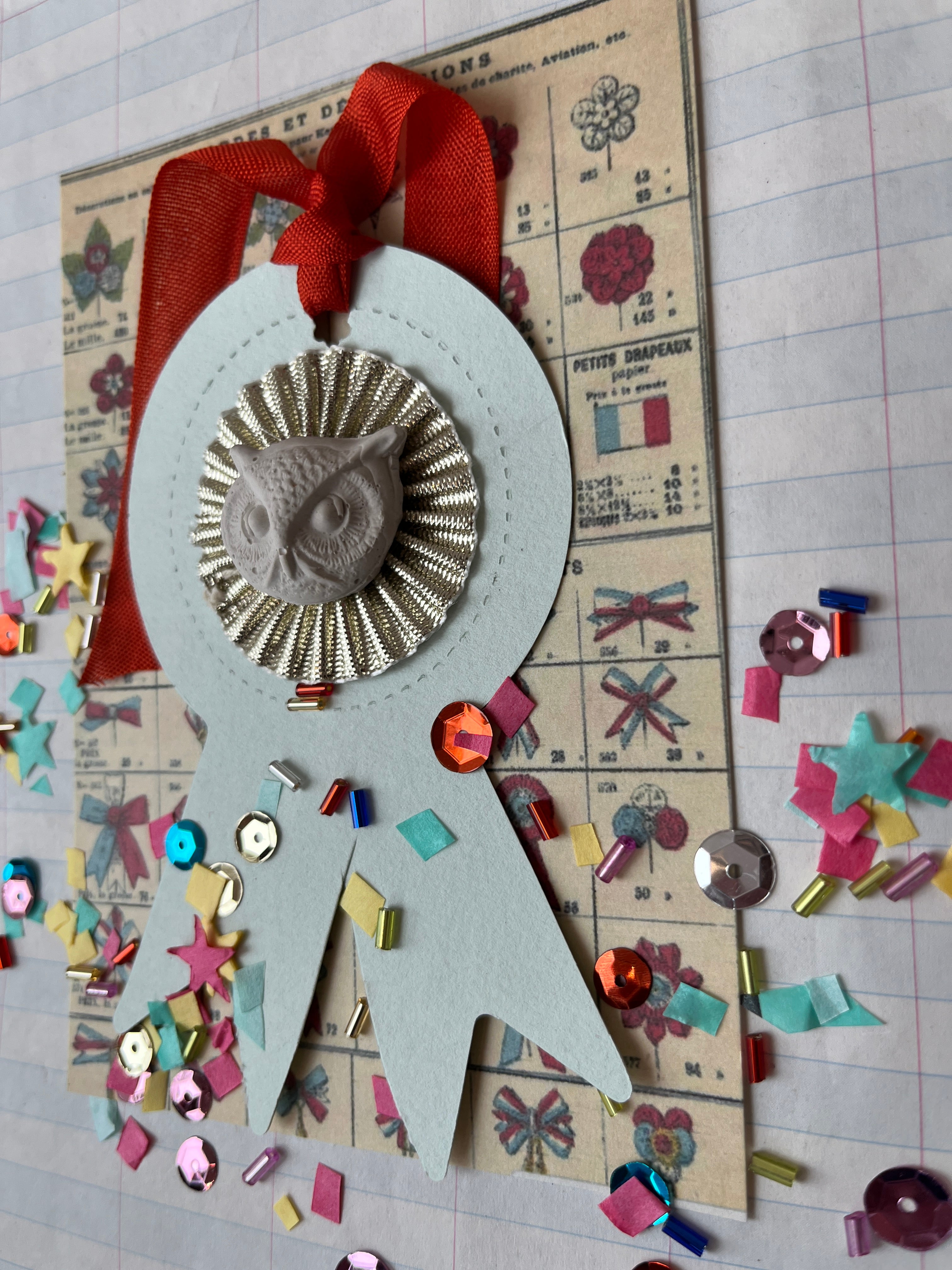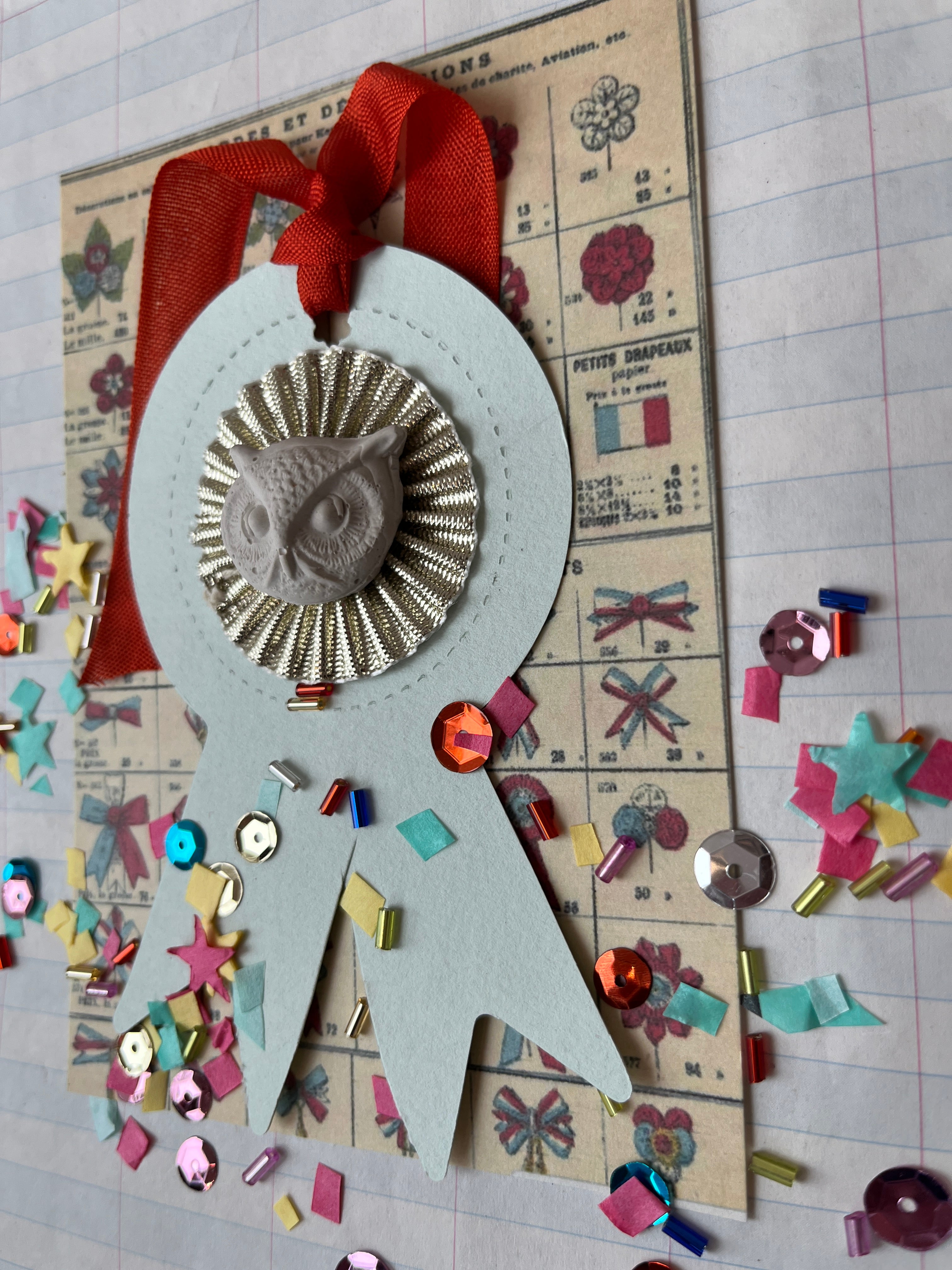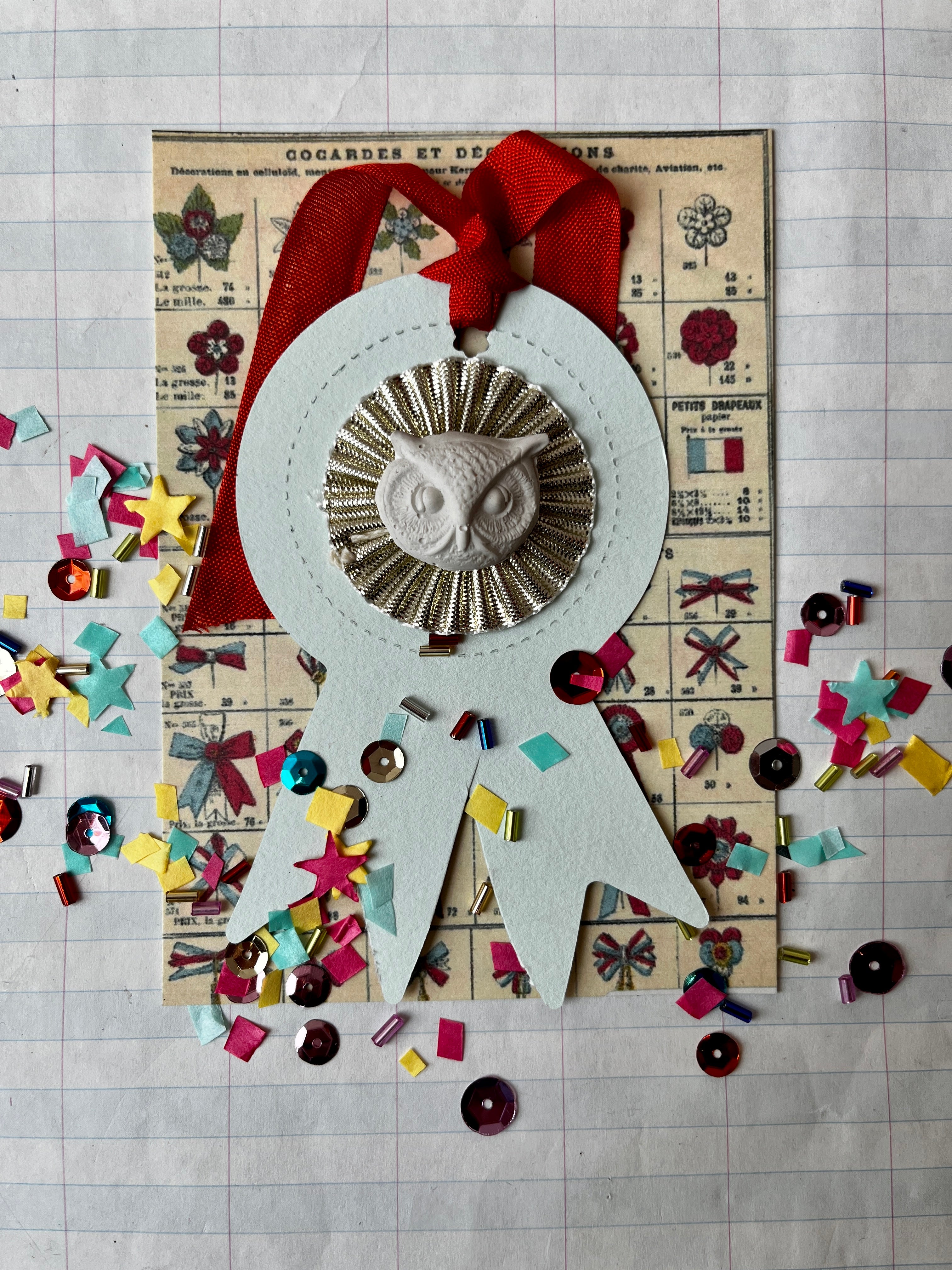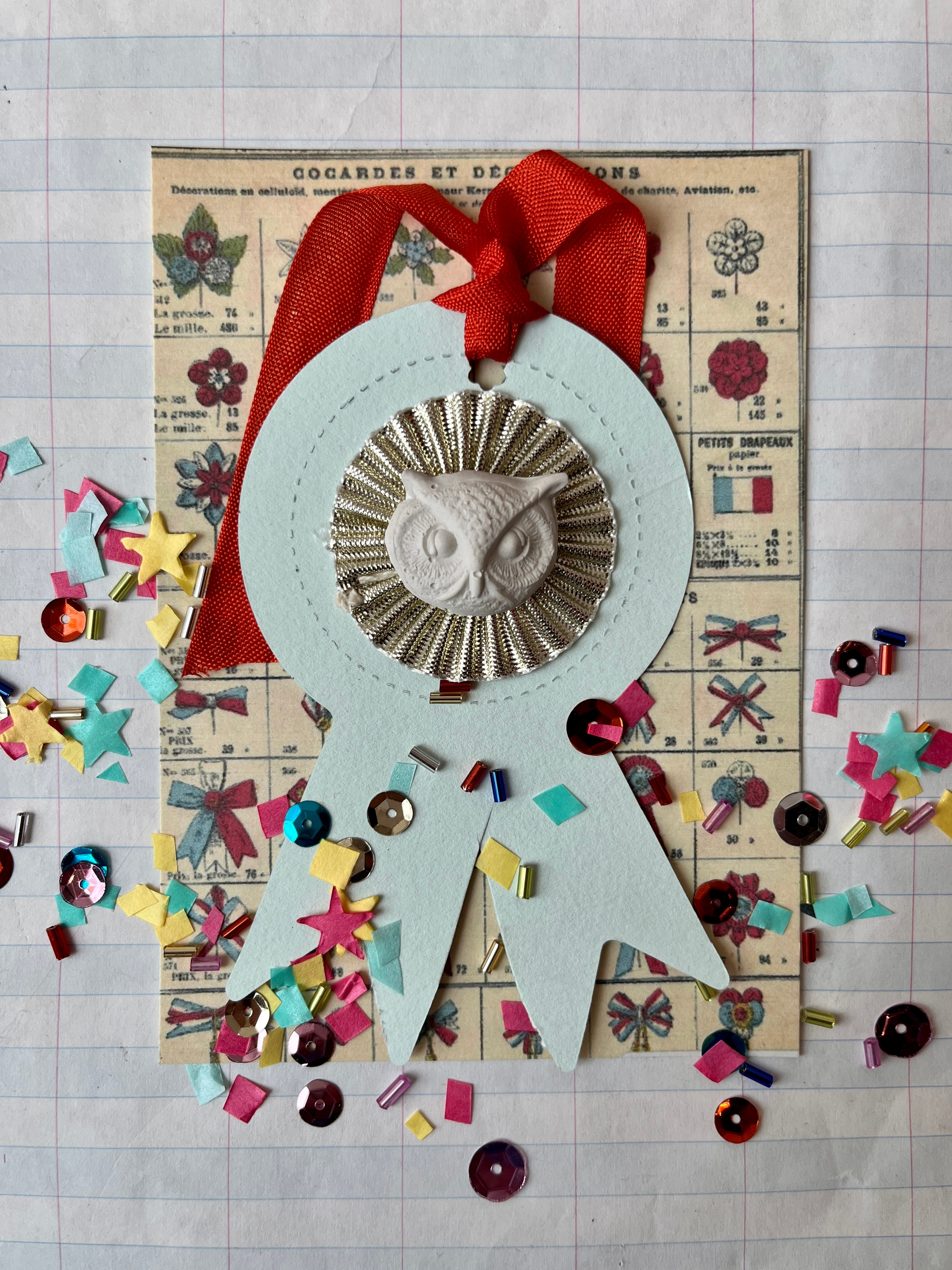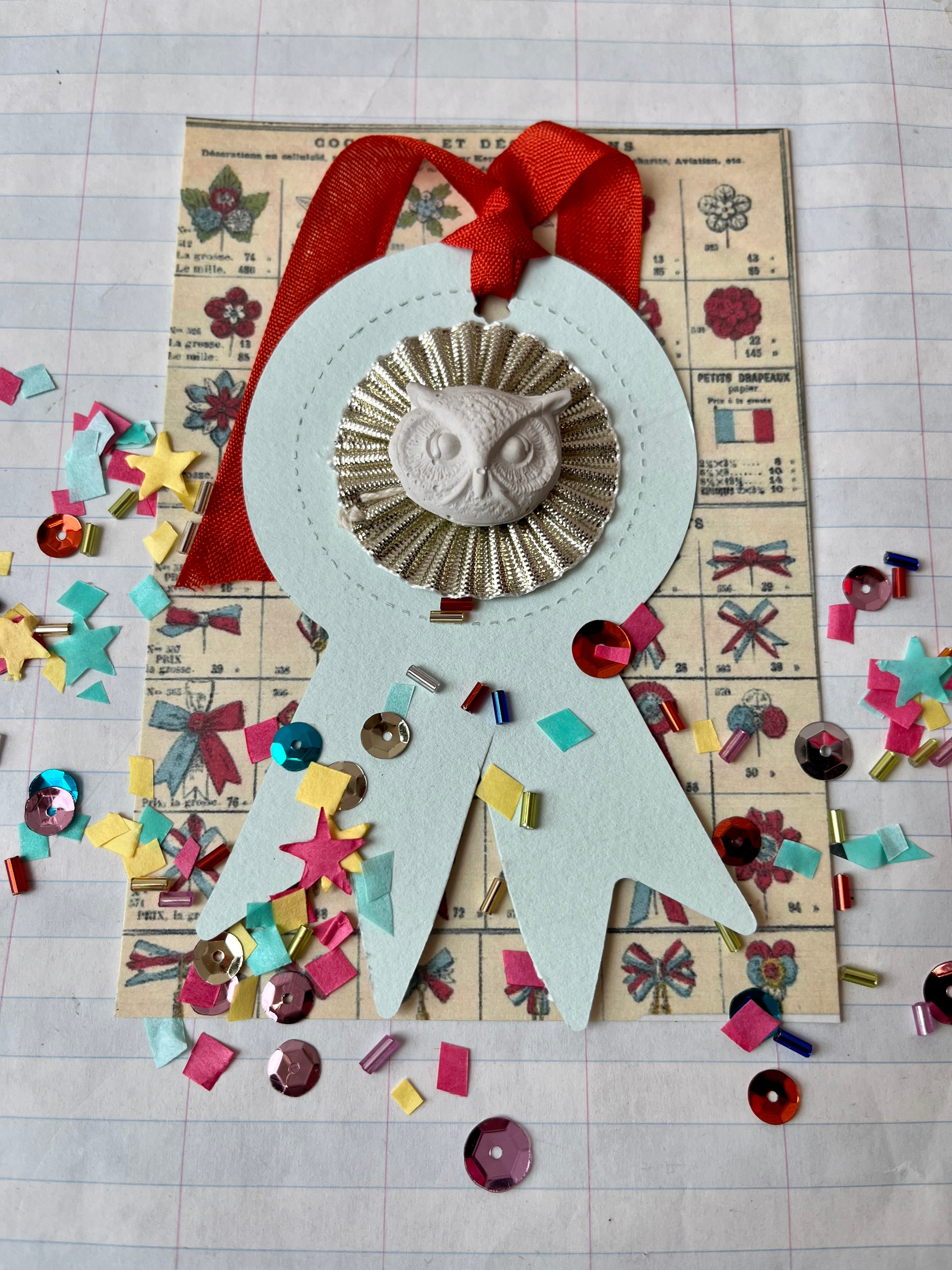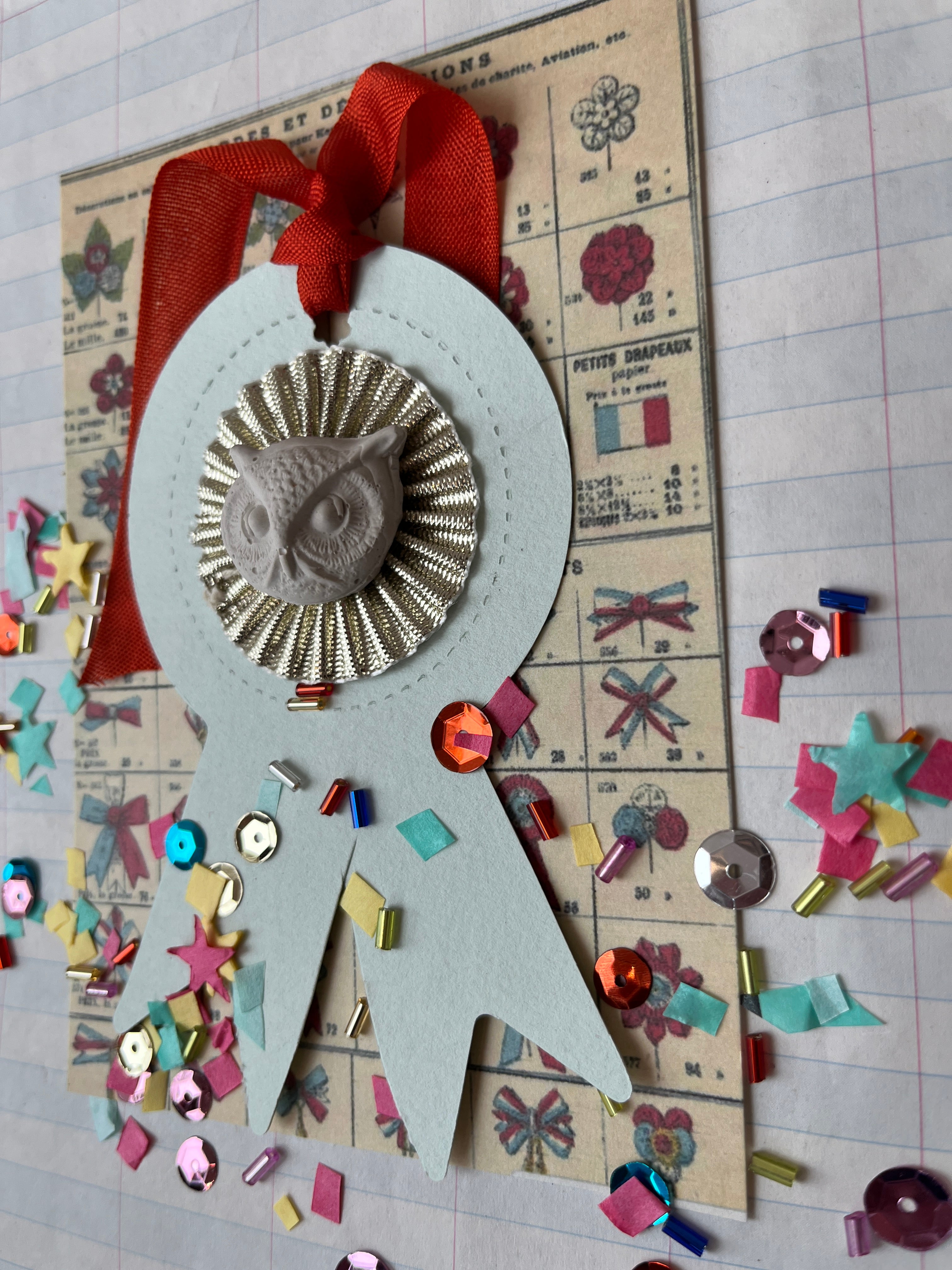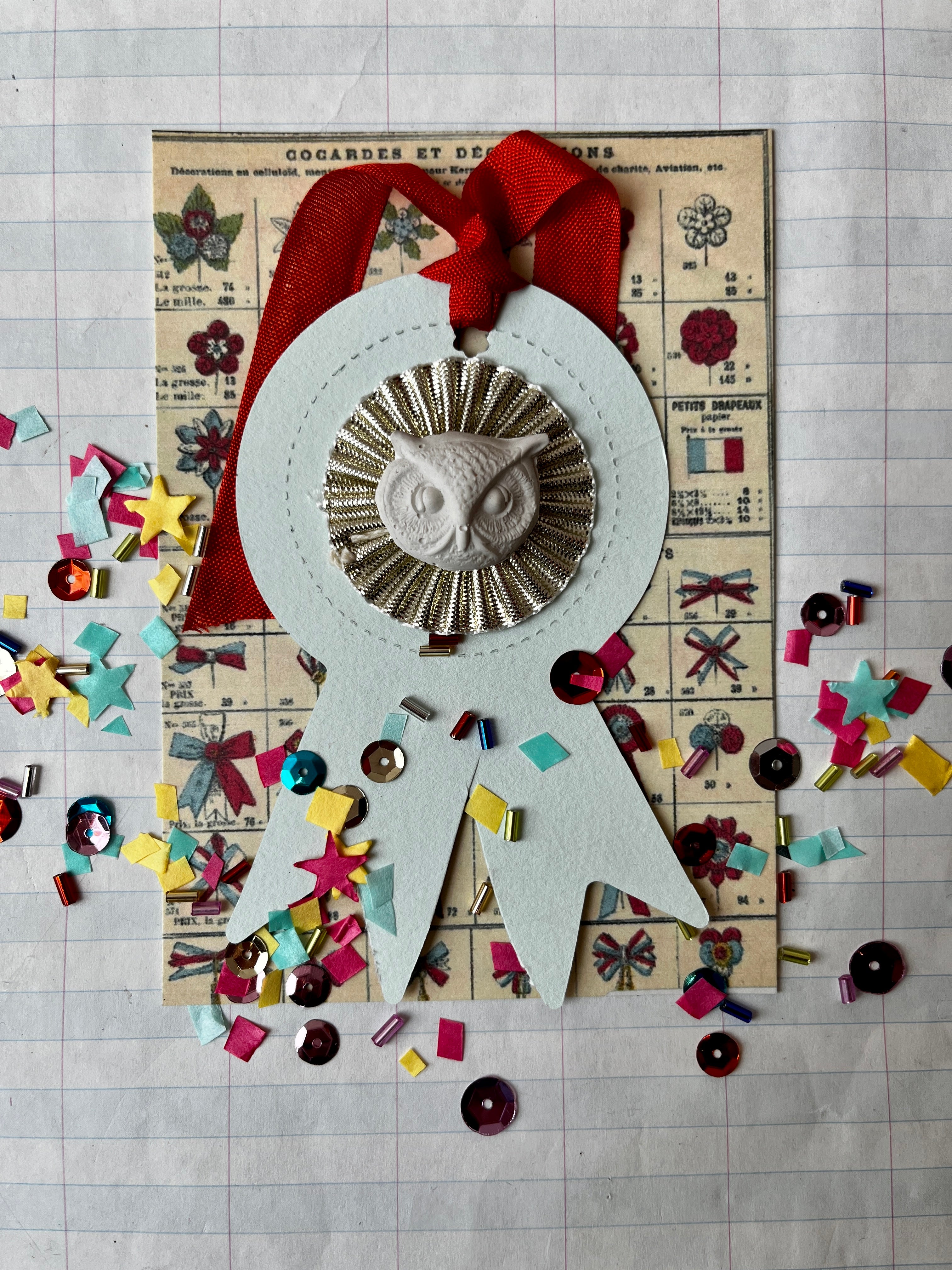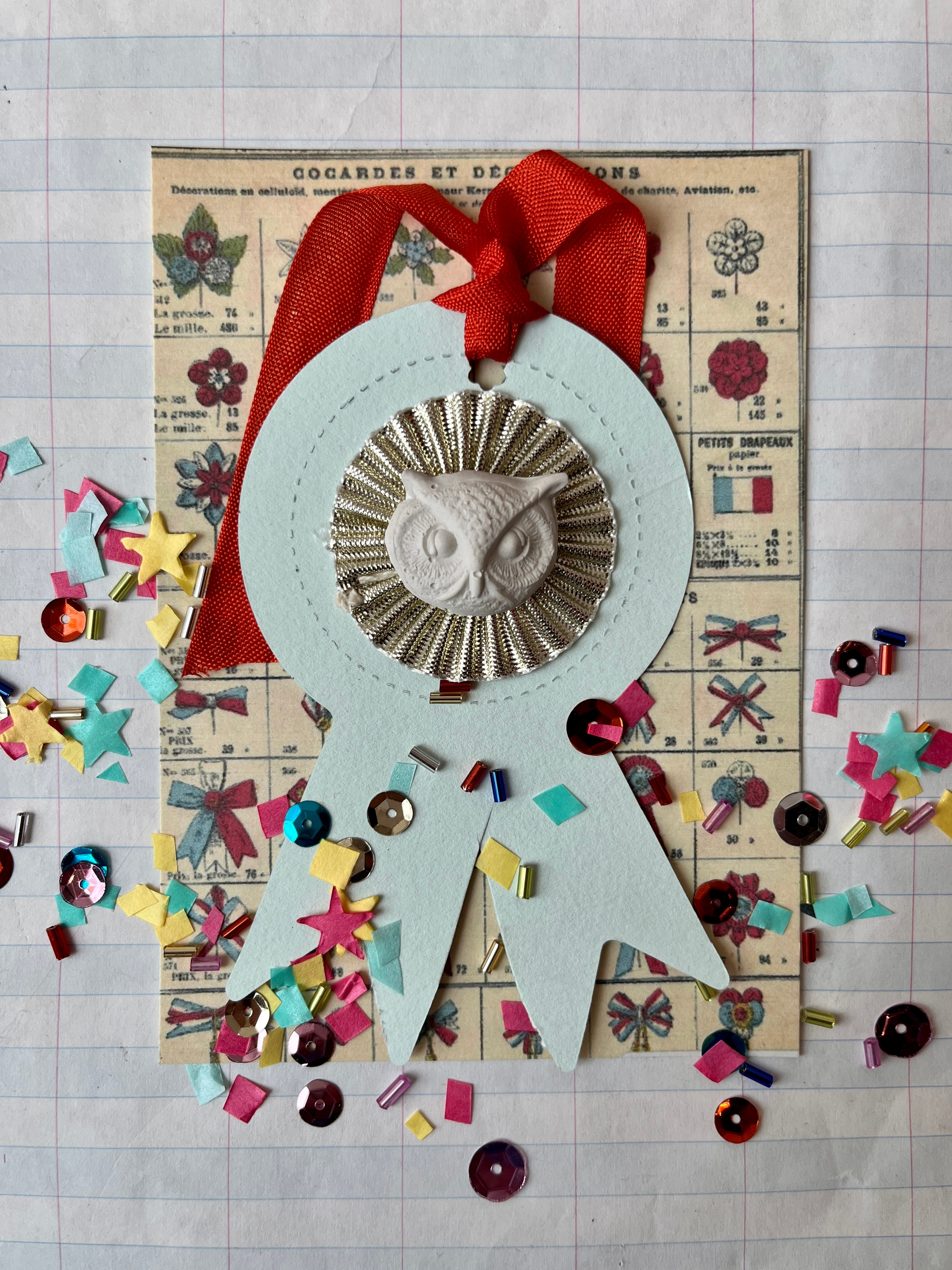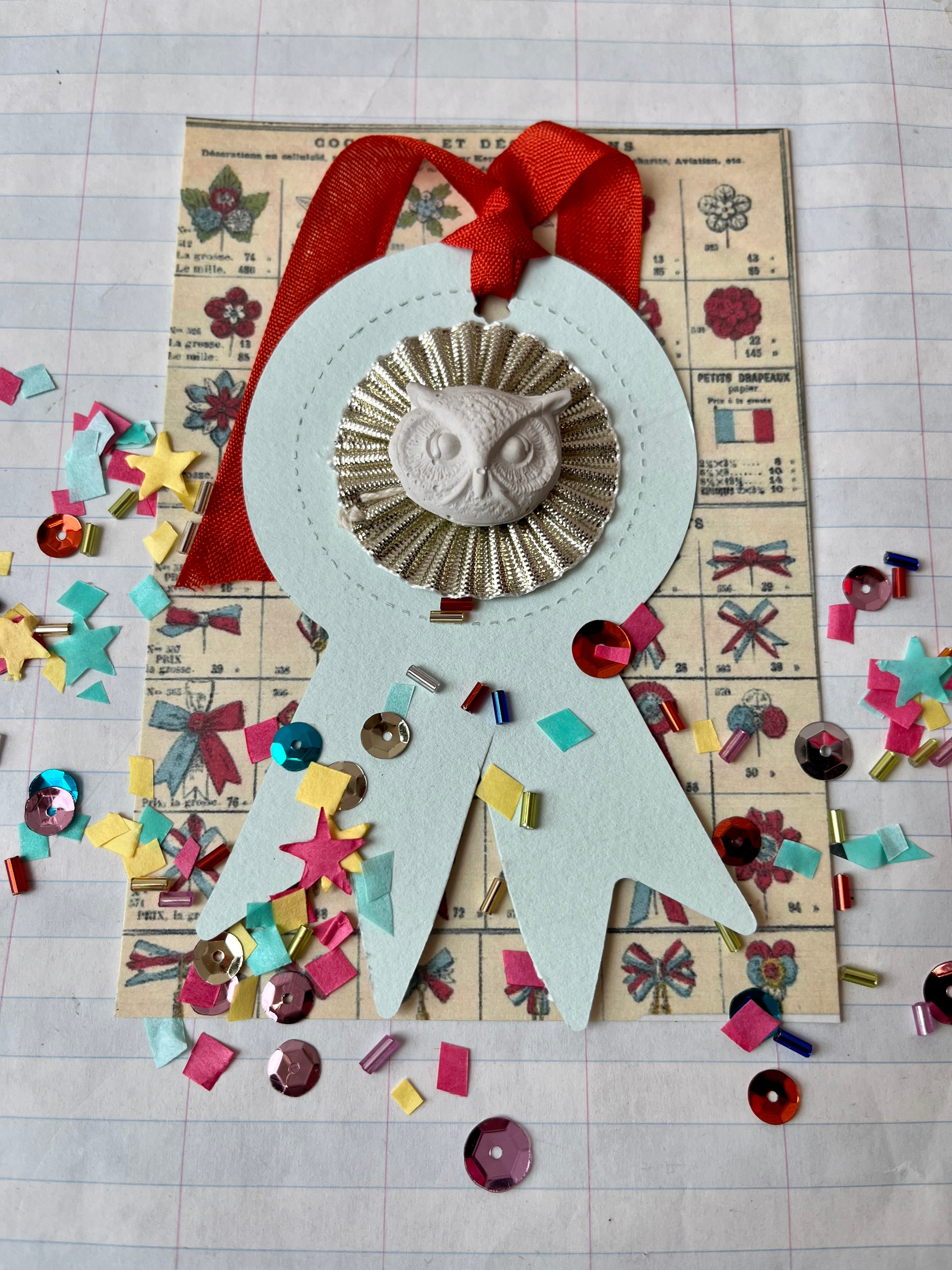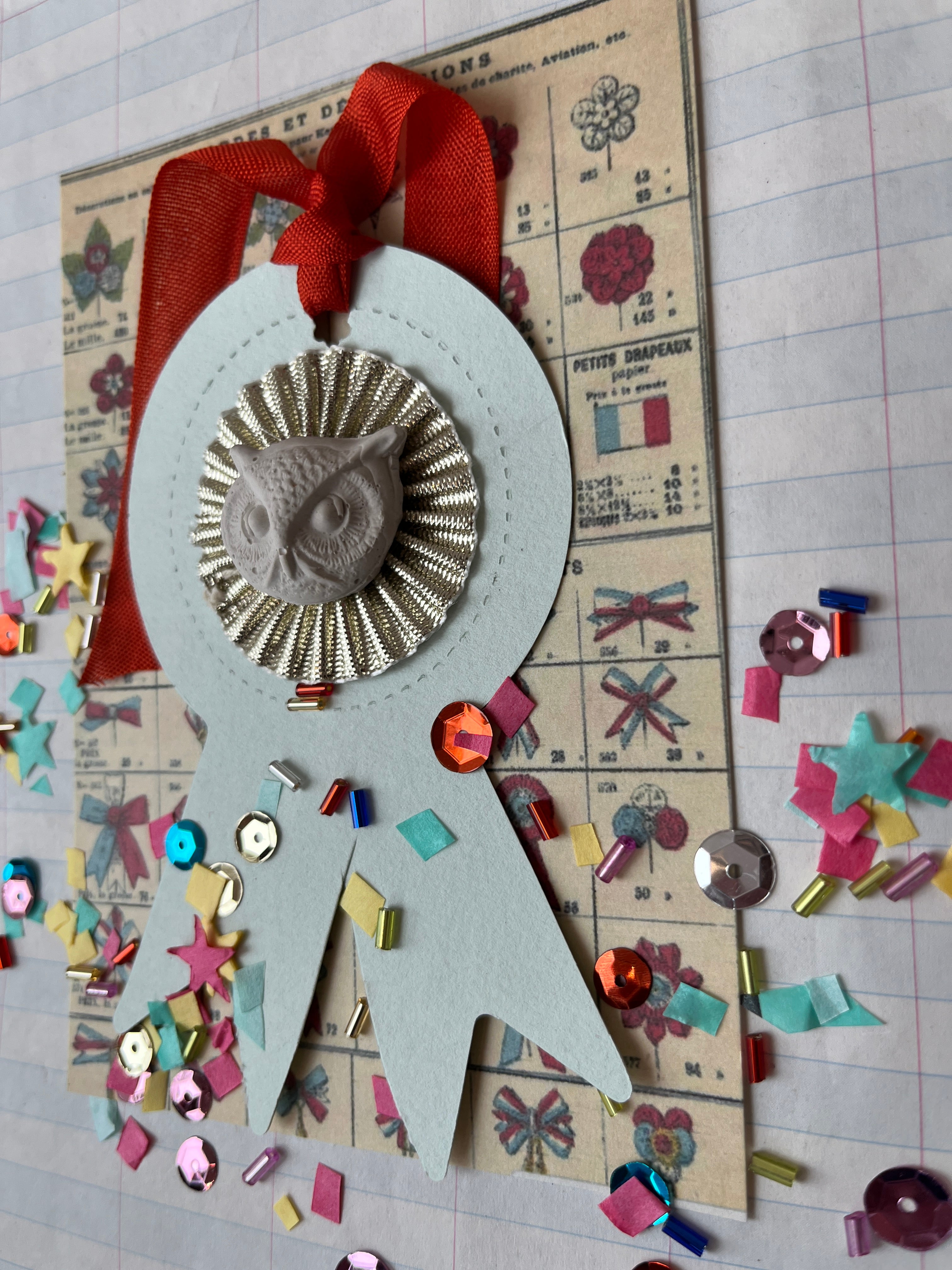 Wise Prize
Handmade Paper Prize ribbon embellished with a gold foil Dresden owl face and vintage ribbon for hanging.  
Perfect to be used as a special greeting card for an upcoming graduate, or any wise owl.

Packaged in a cellophane sleeve with a smattering of gold star appliques and a decorative backer card.