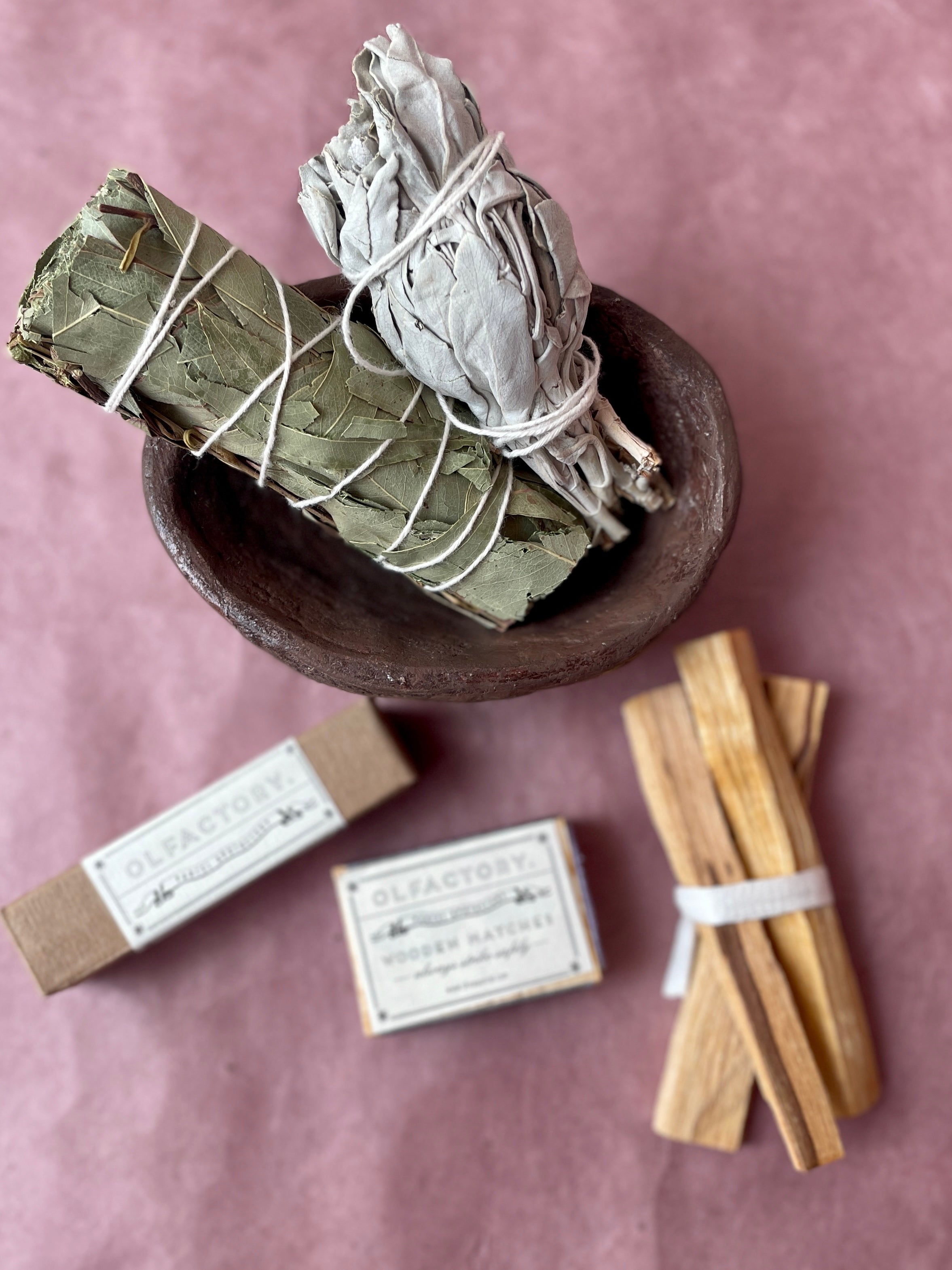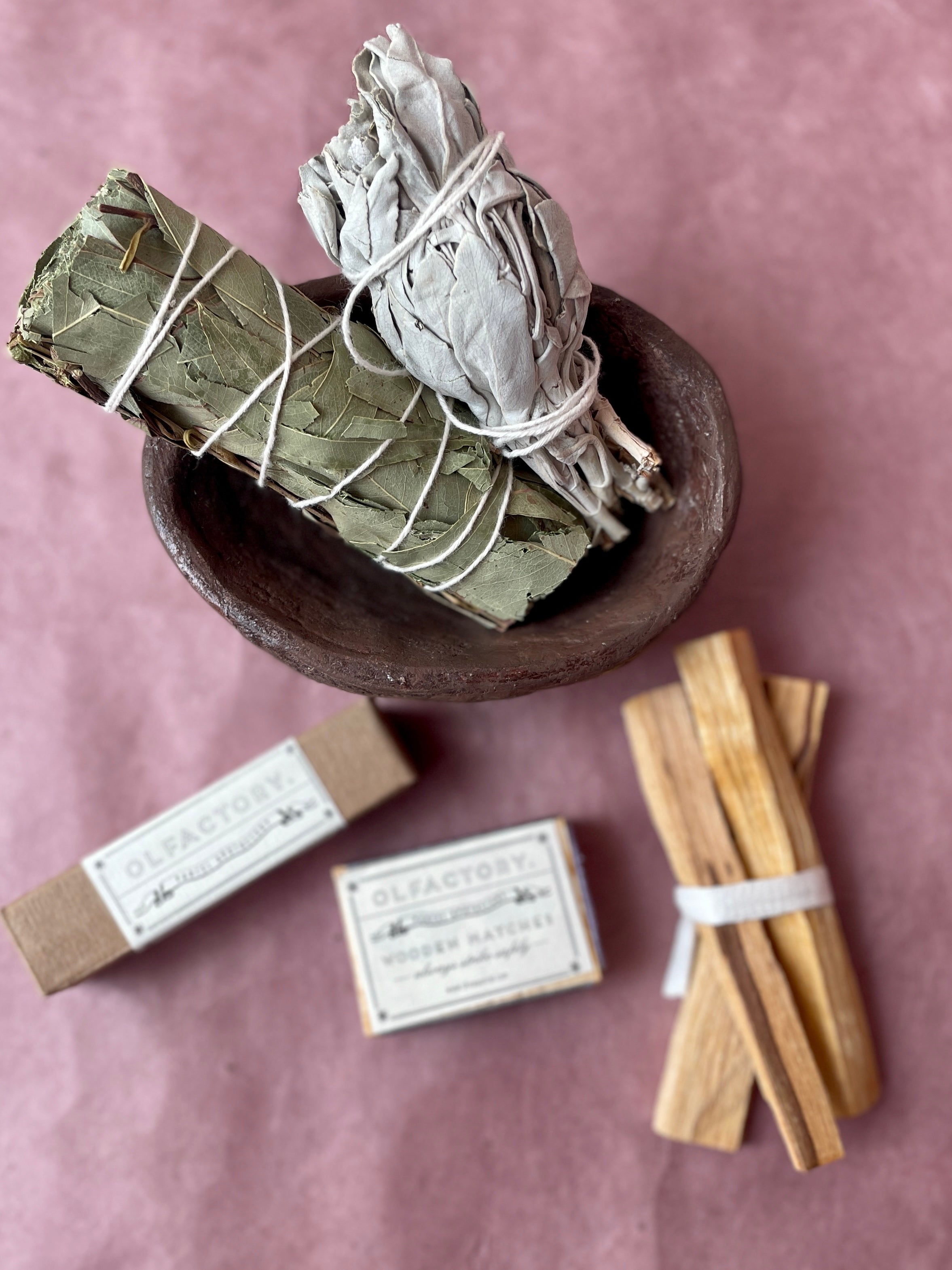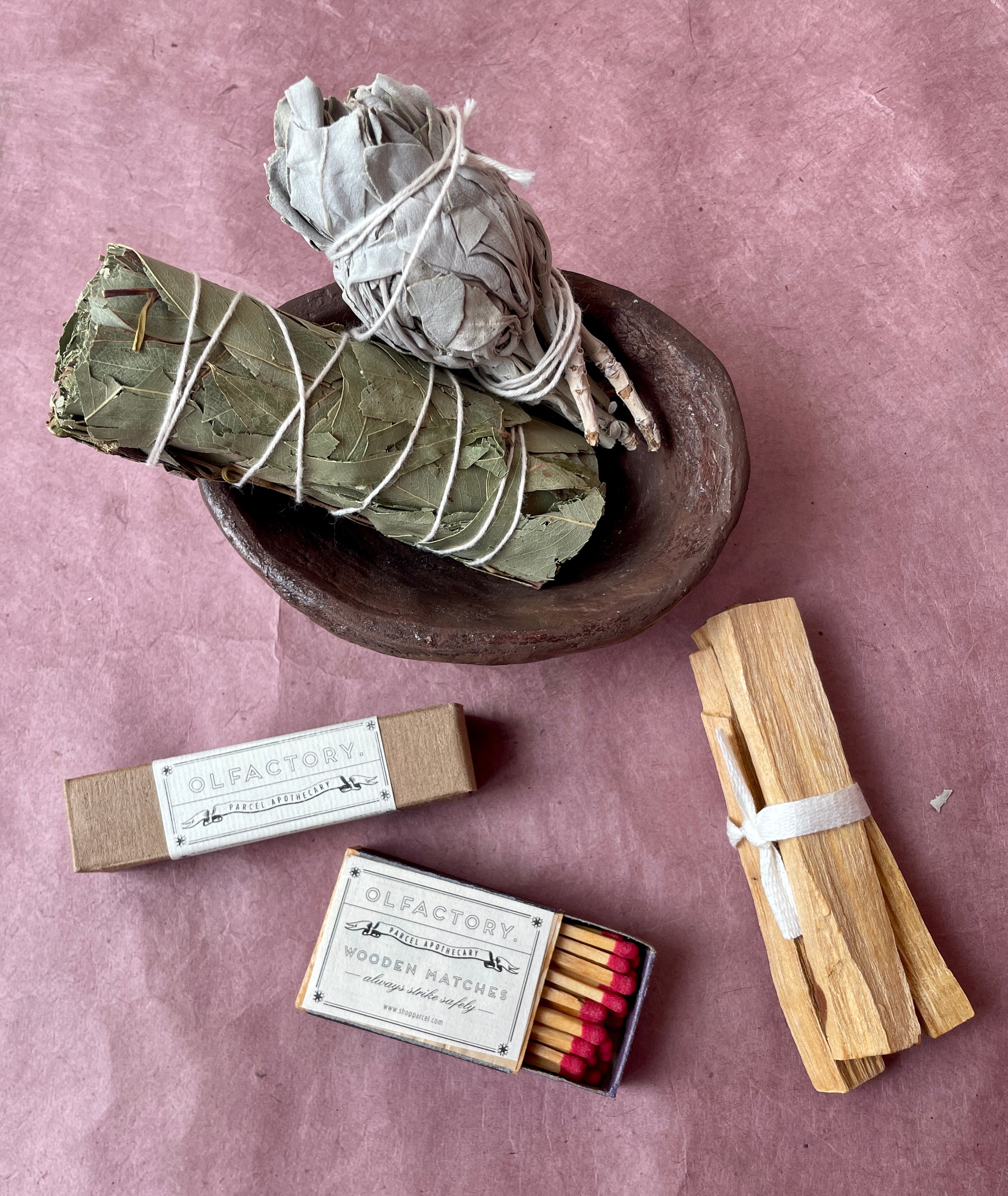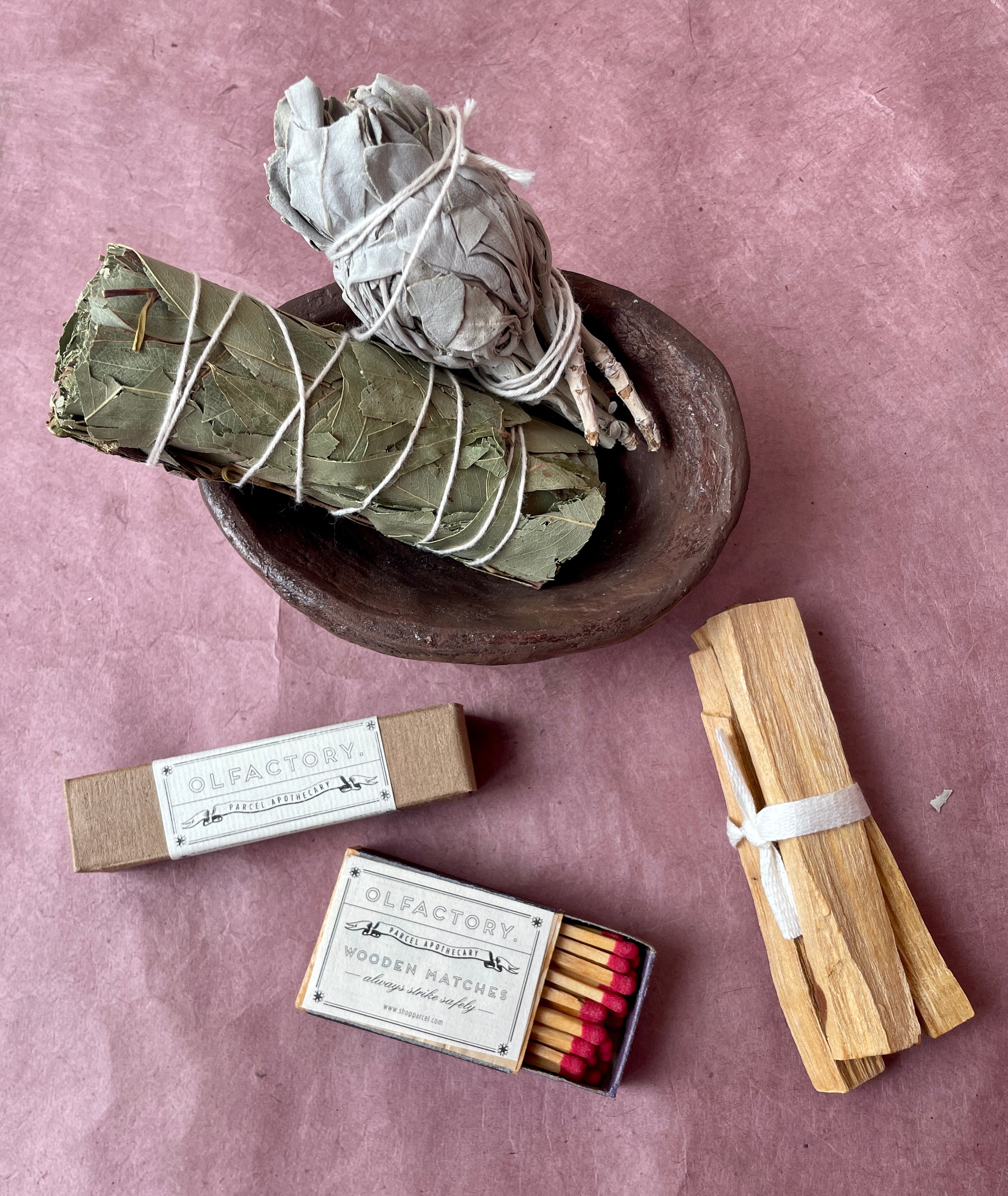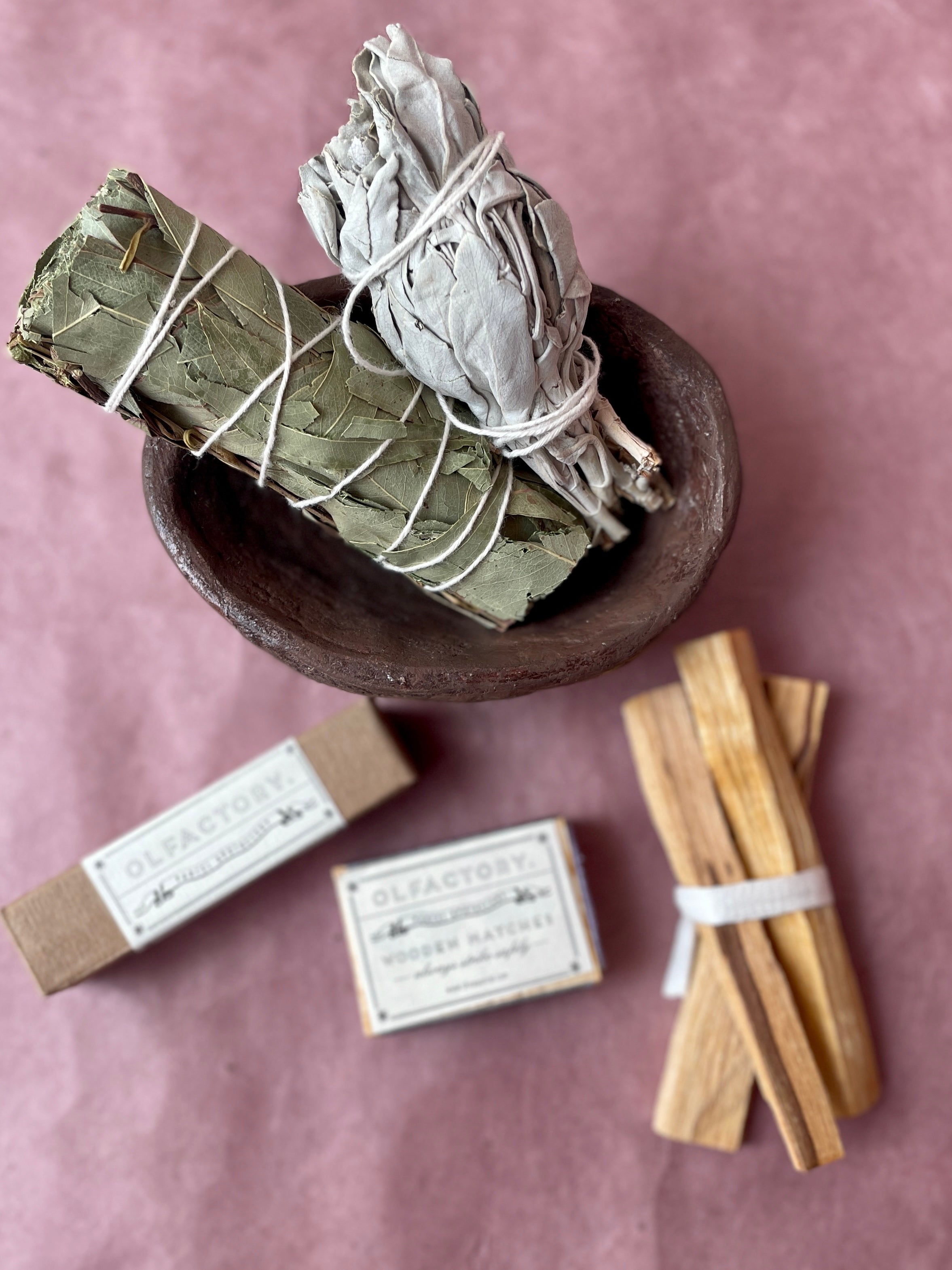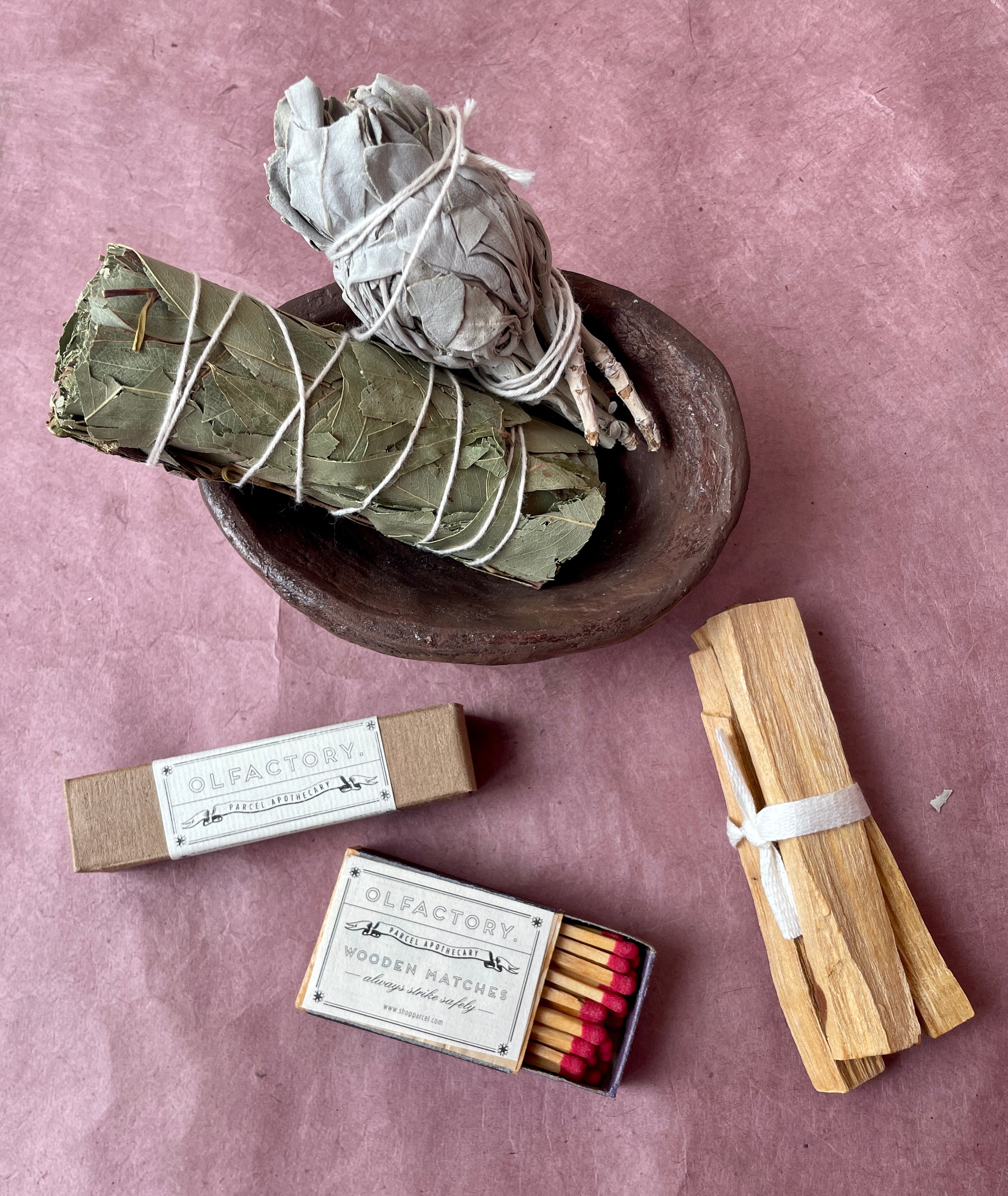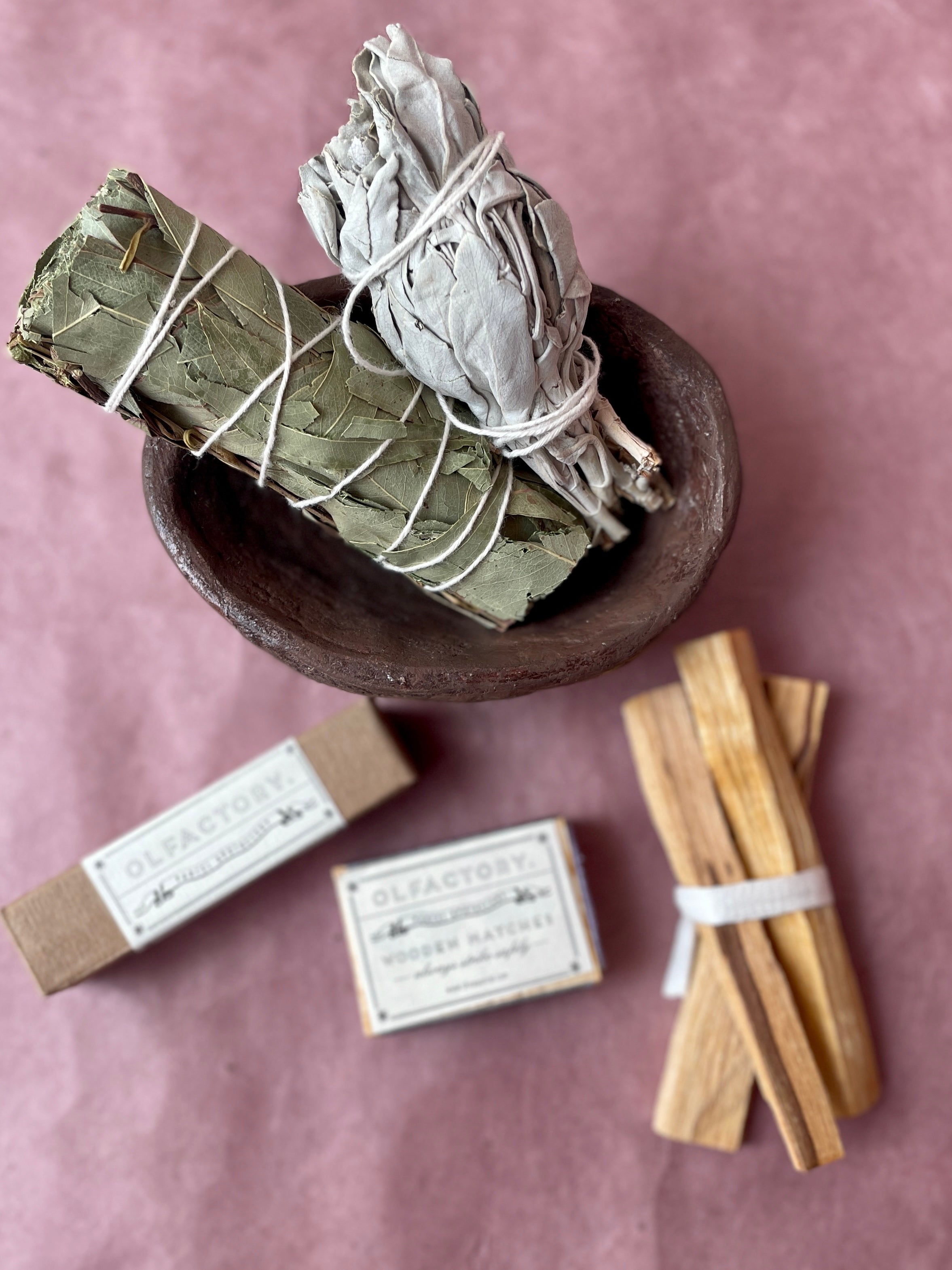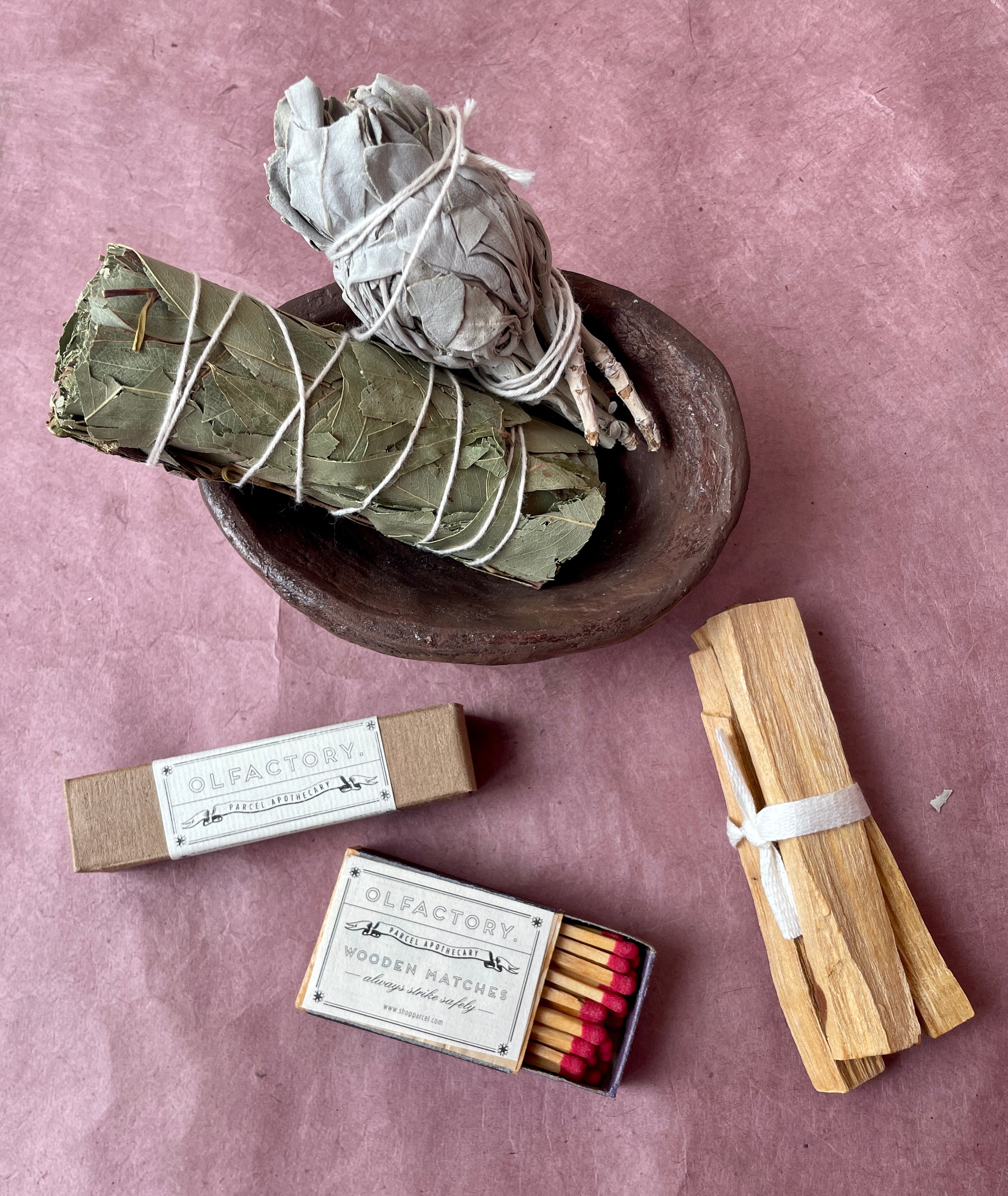 Clear the Air Parcel
This Care Parcel makes a great hostess, new home or get well gift.  
2 sage bundles (varies with availability - lavender, juniper, palo santo, white sage), 3 Palo Santo burning sticks, Parcel handmade concrete oval vessel (makes a nice soap dish-may be in grey concrete), parcel burning papers, sweet parcel branded match box.
Please allow at least 3 business before shipping this item.