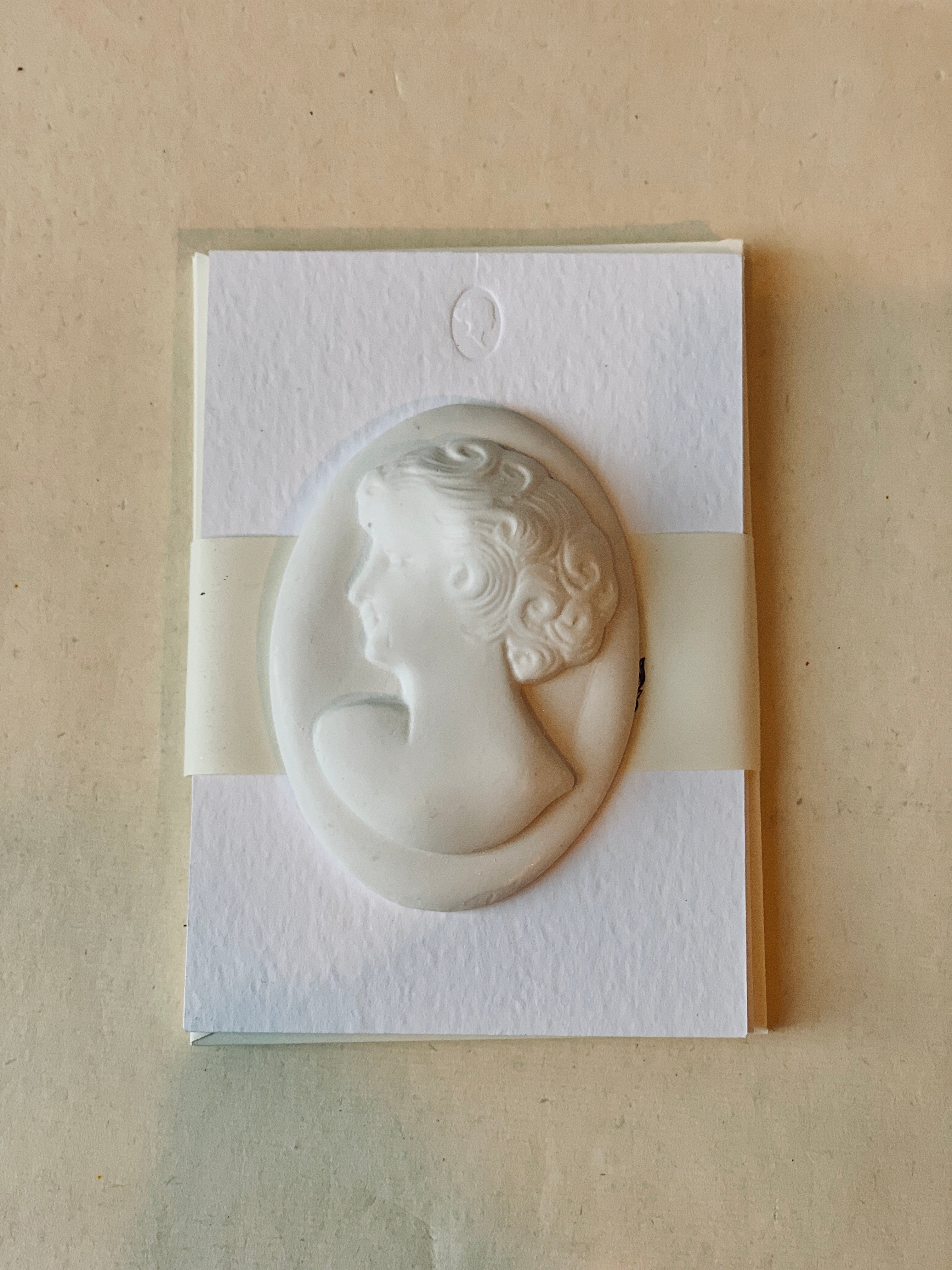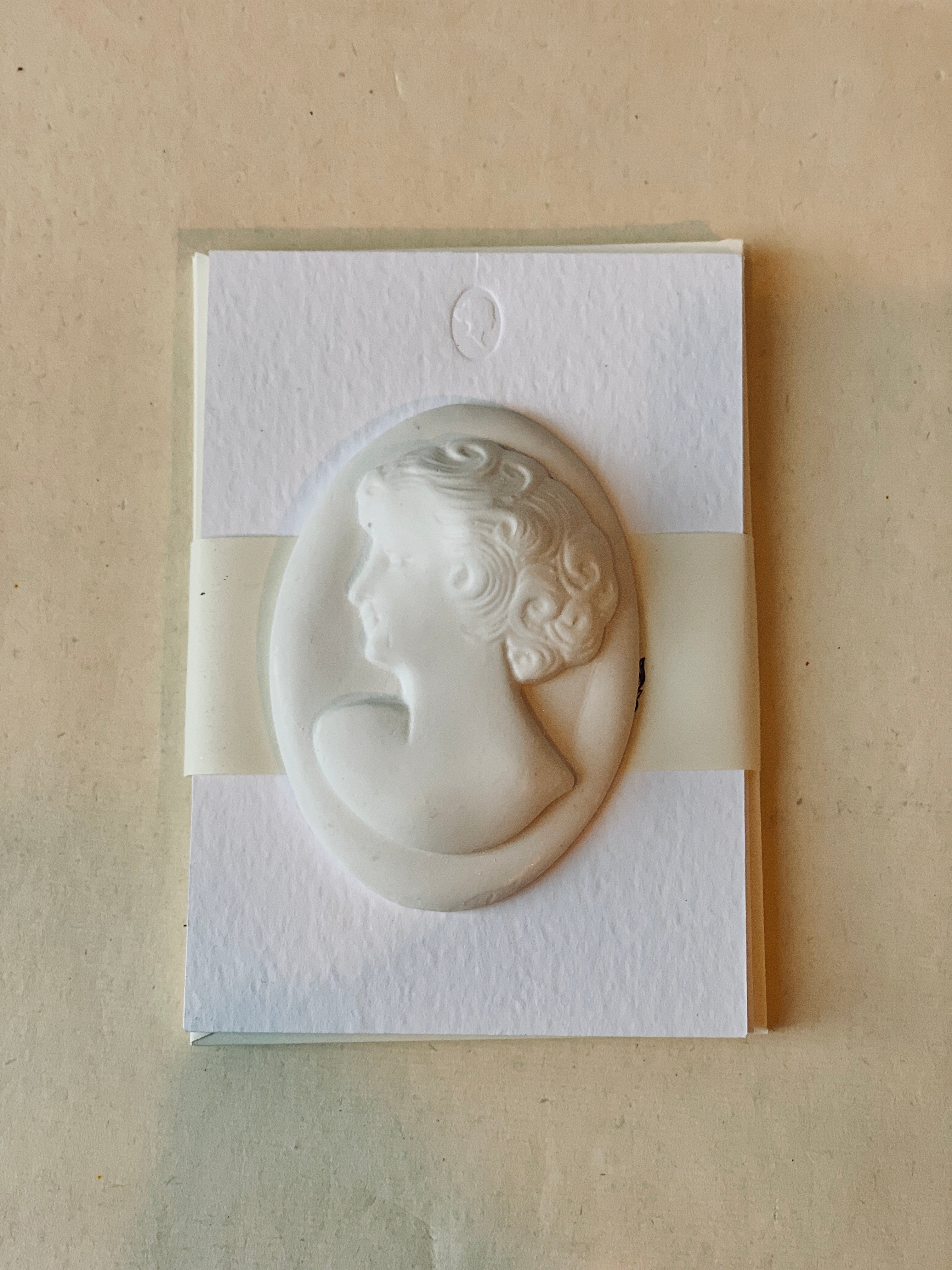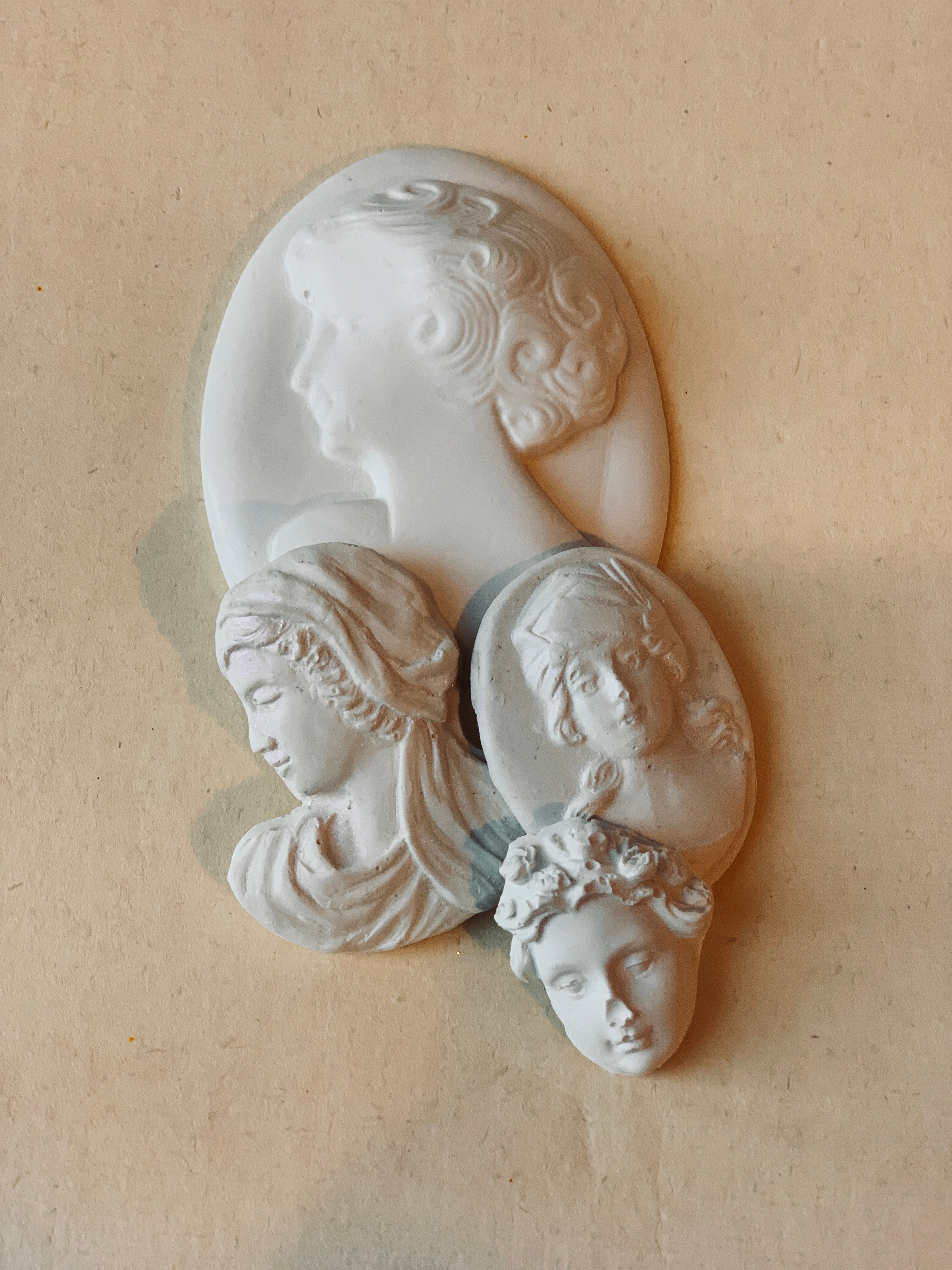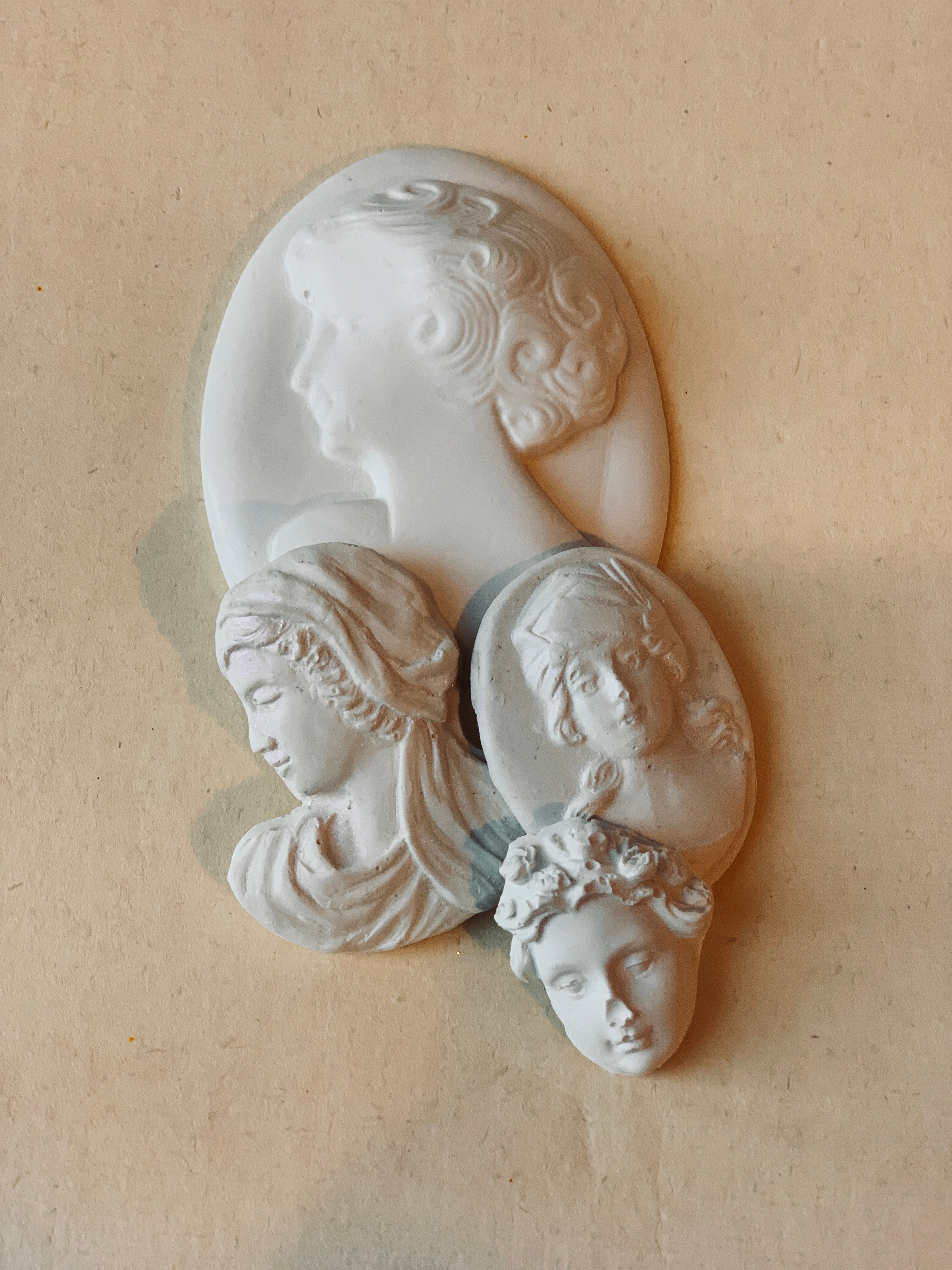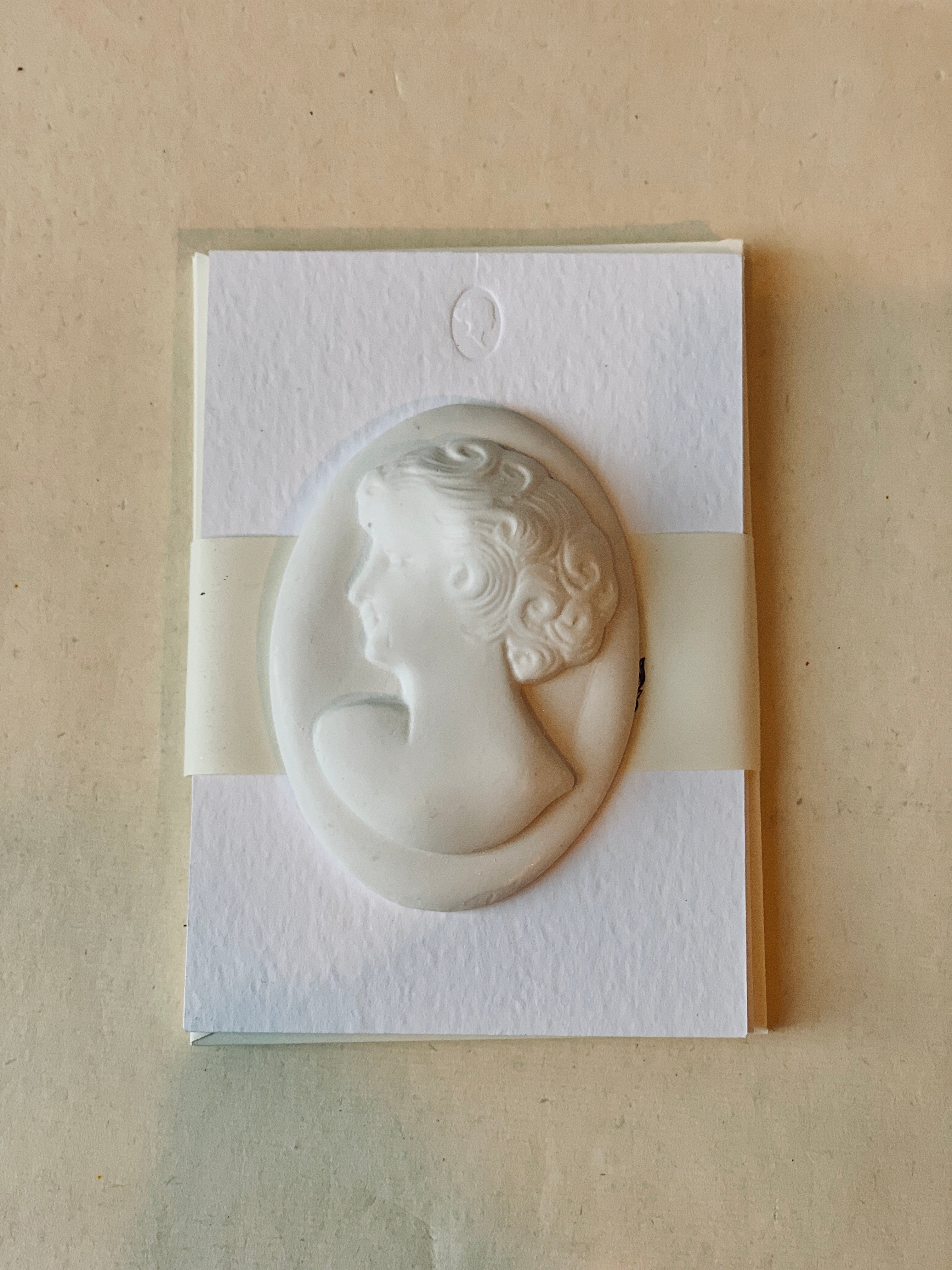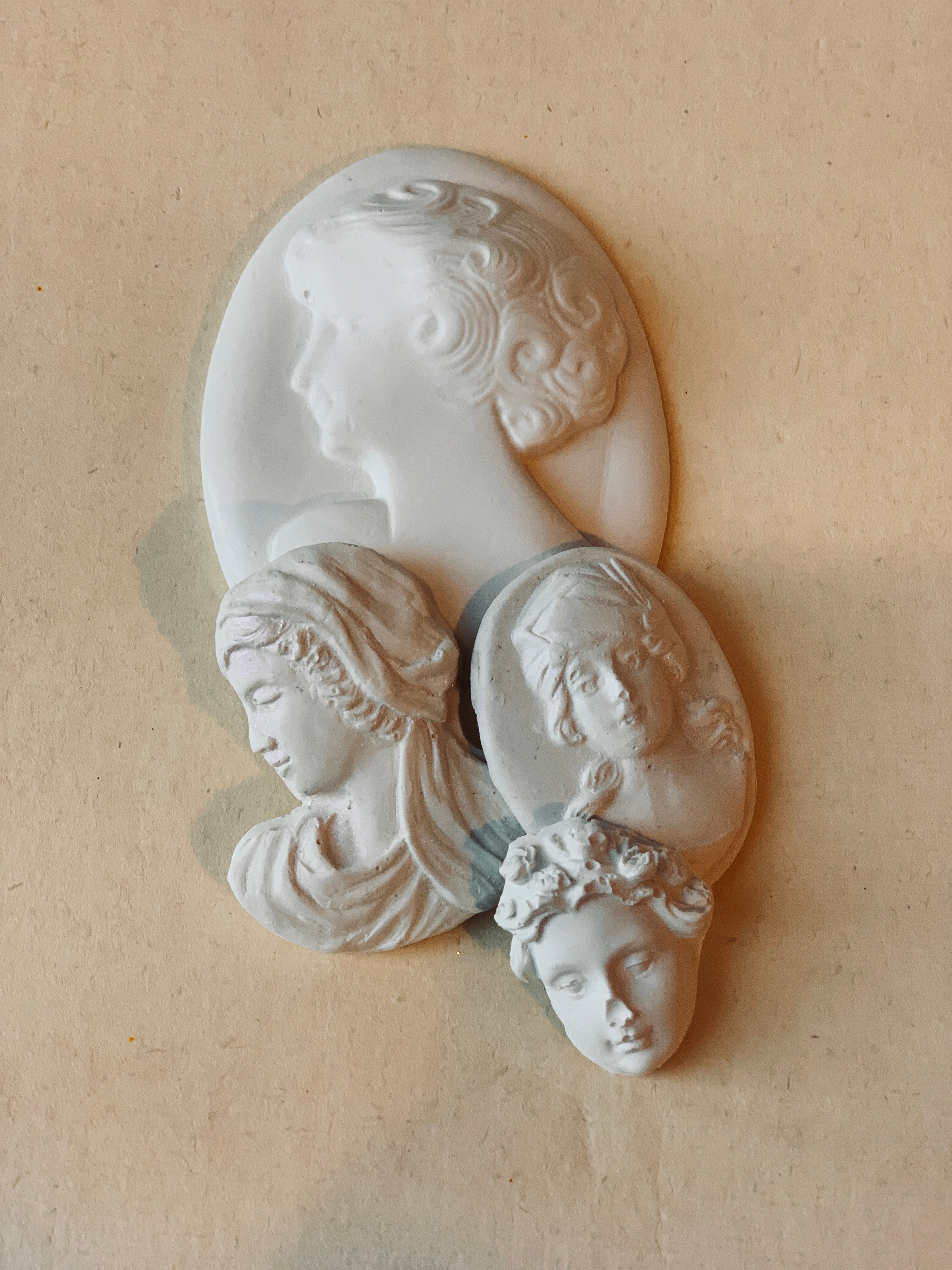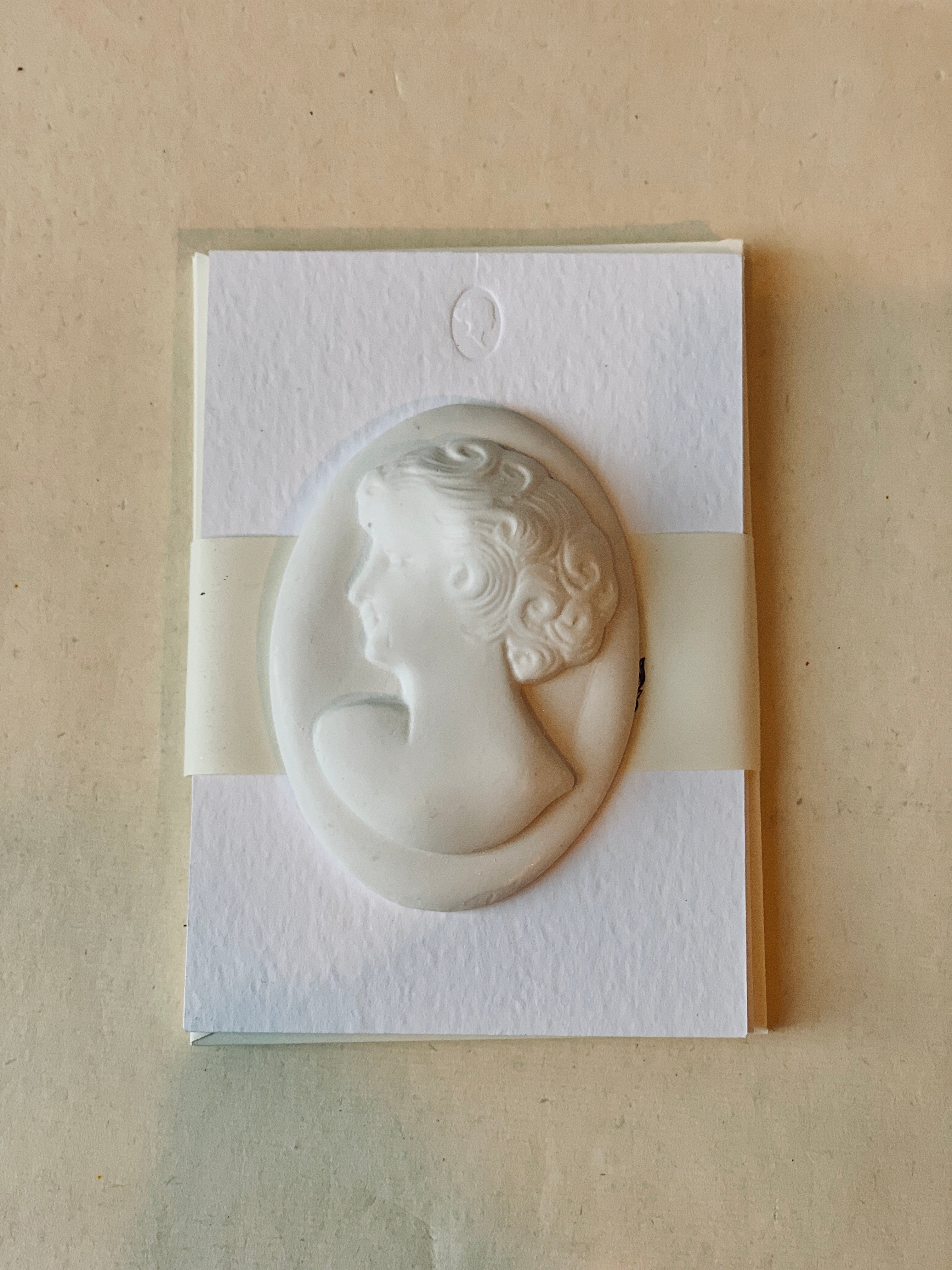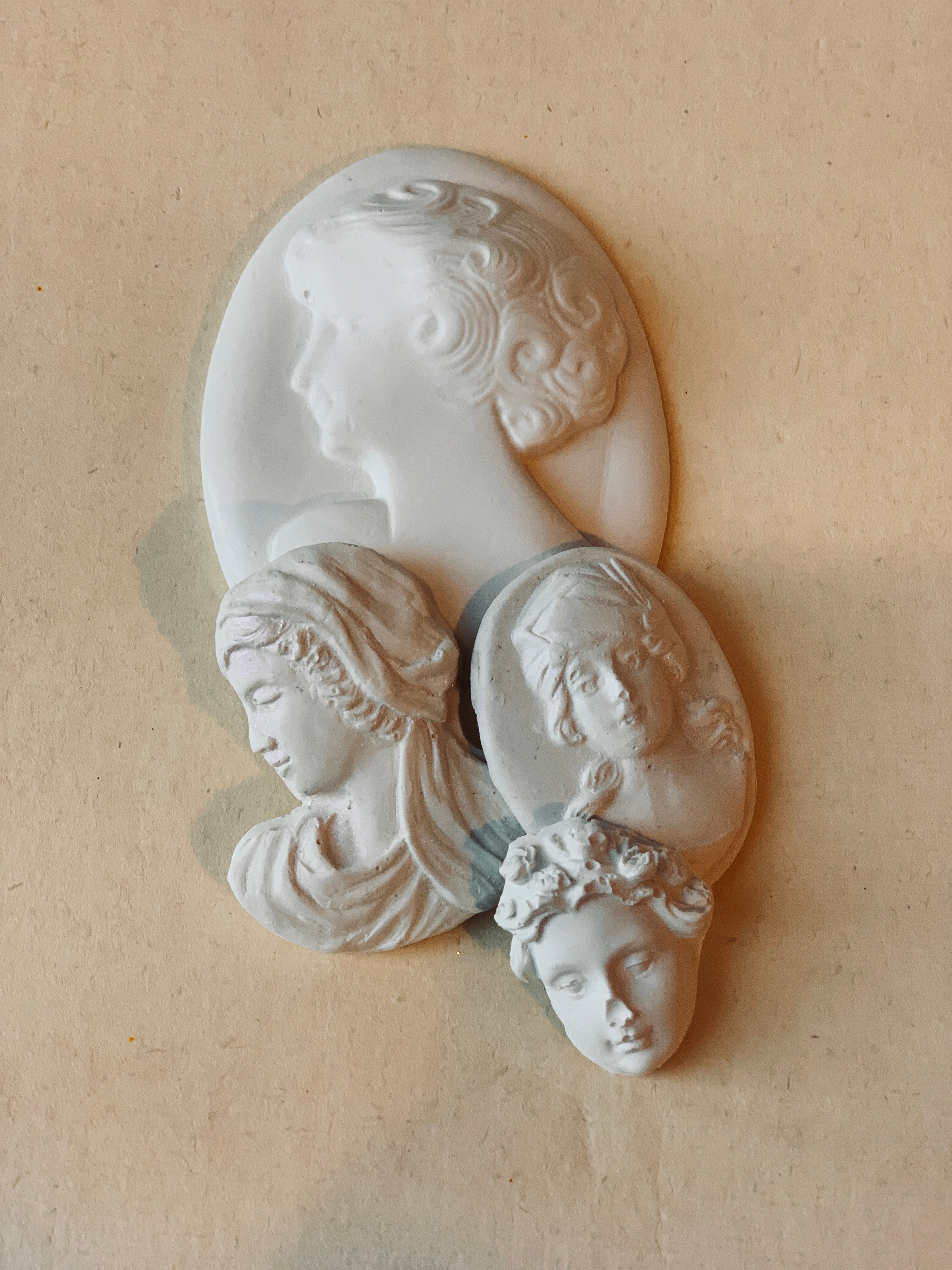 Cameo Appearance Gift Parcel
We love the beautifully detailed imagery of a cameo, which is typically oval in shape, consisting of a portrait in profile carved in relief.  A tiny profile is blind embossed (pressed with no ink or foil) onto 6 heavyweight textured notecards, measuring 3 1/2 x 5) with matching envelopes.  Additionally, we are sharing a small collection of hand-poured plaster cameo intaglios, ranging from 1 -3 1/2 inches in stature.  Adorn packages, table or home decor with these textured flat-backed lovelies.  
Each varies slightly and may show small imperfections deriving from the original antique pieces.
As with all of our handmade objects and stationery, please allow 3-5 business days to produce and ship your order.