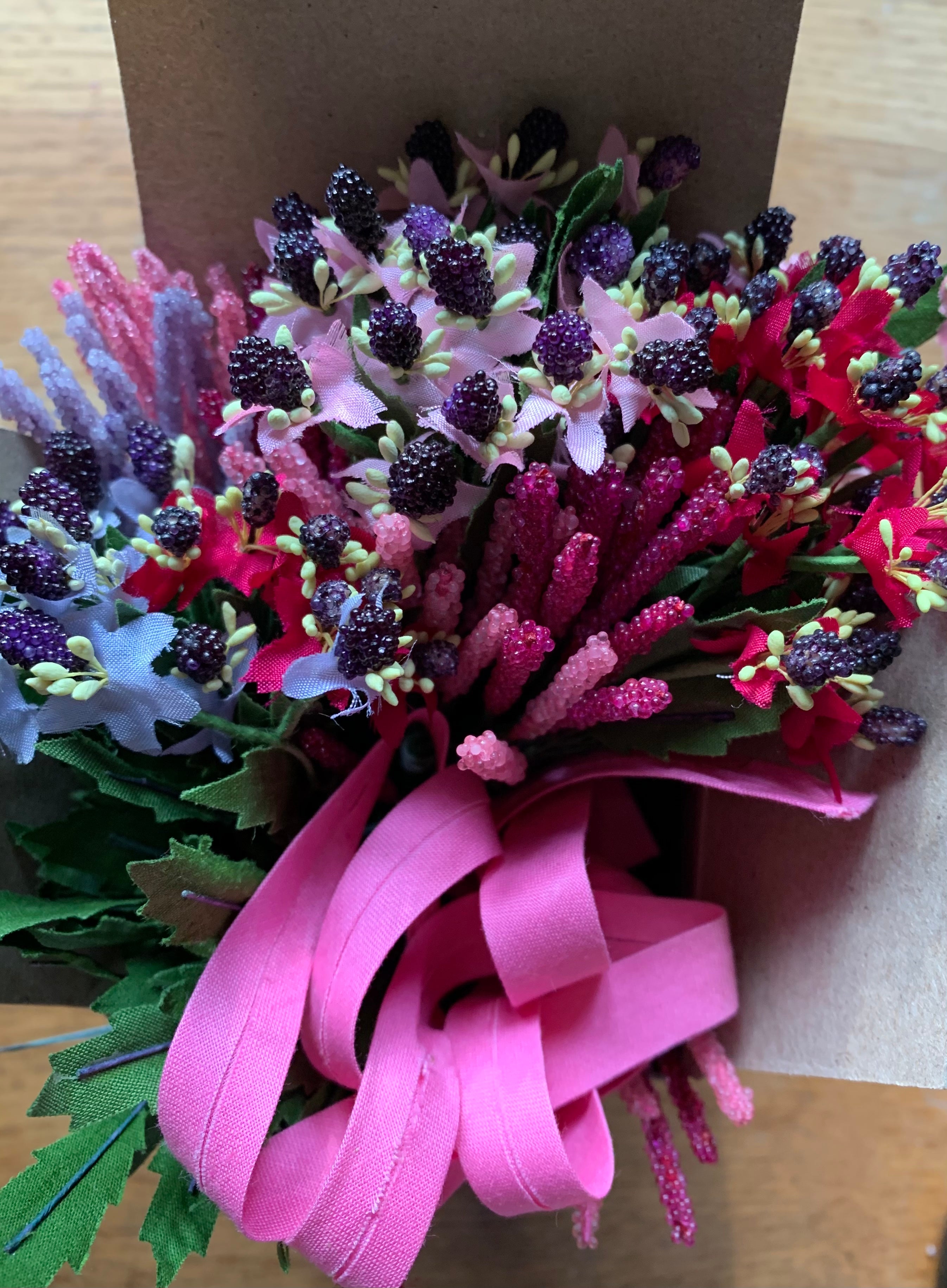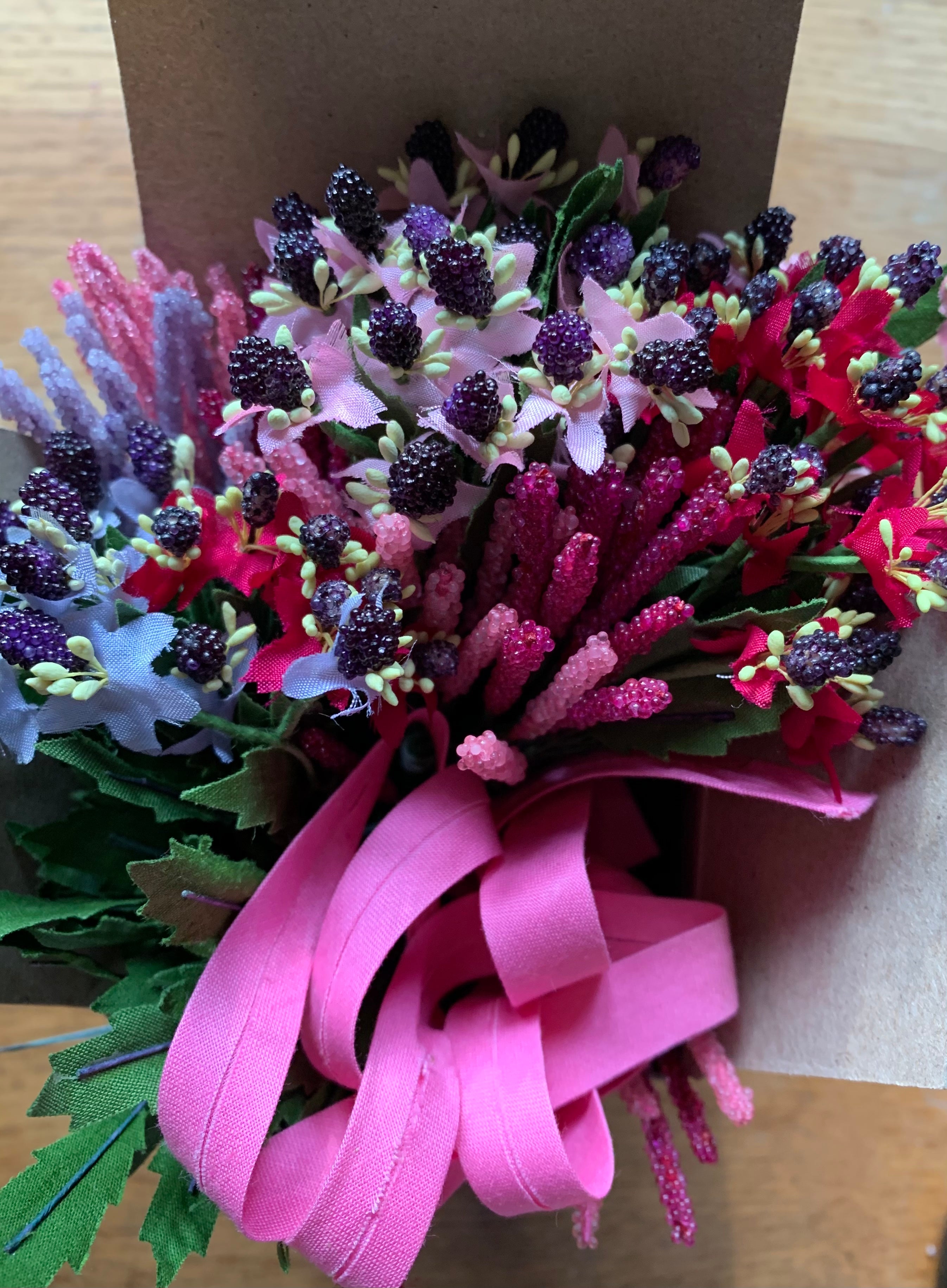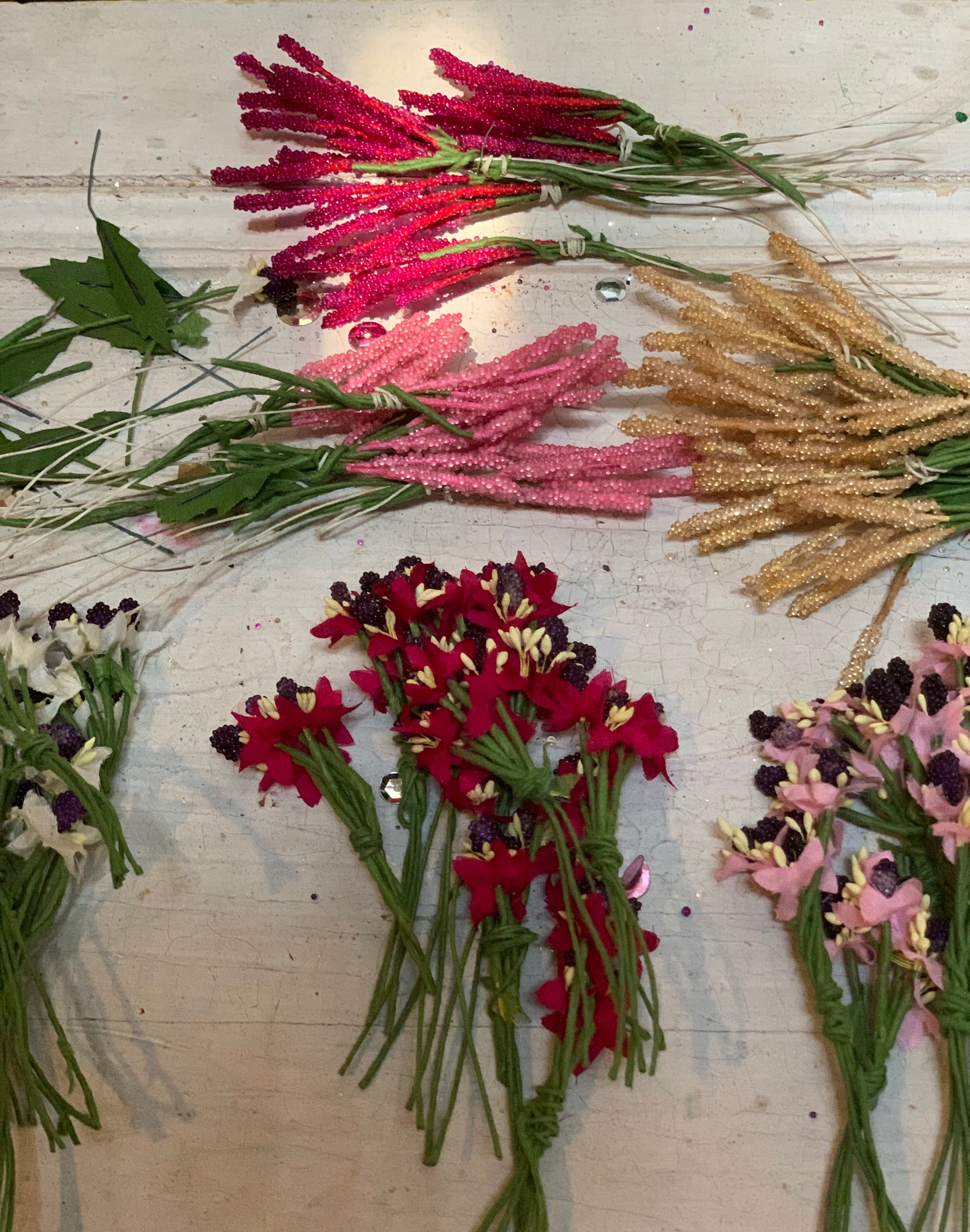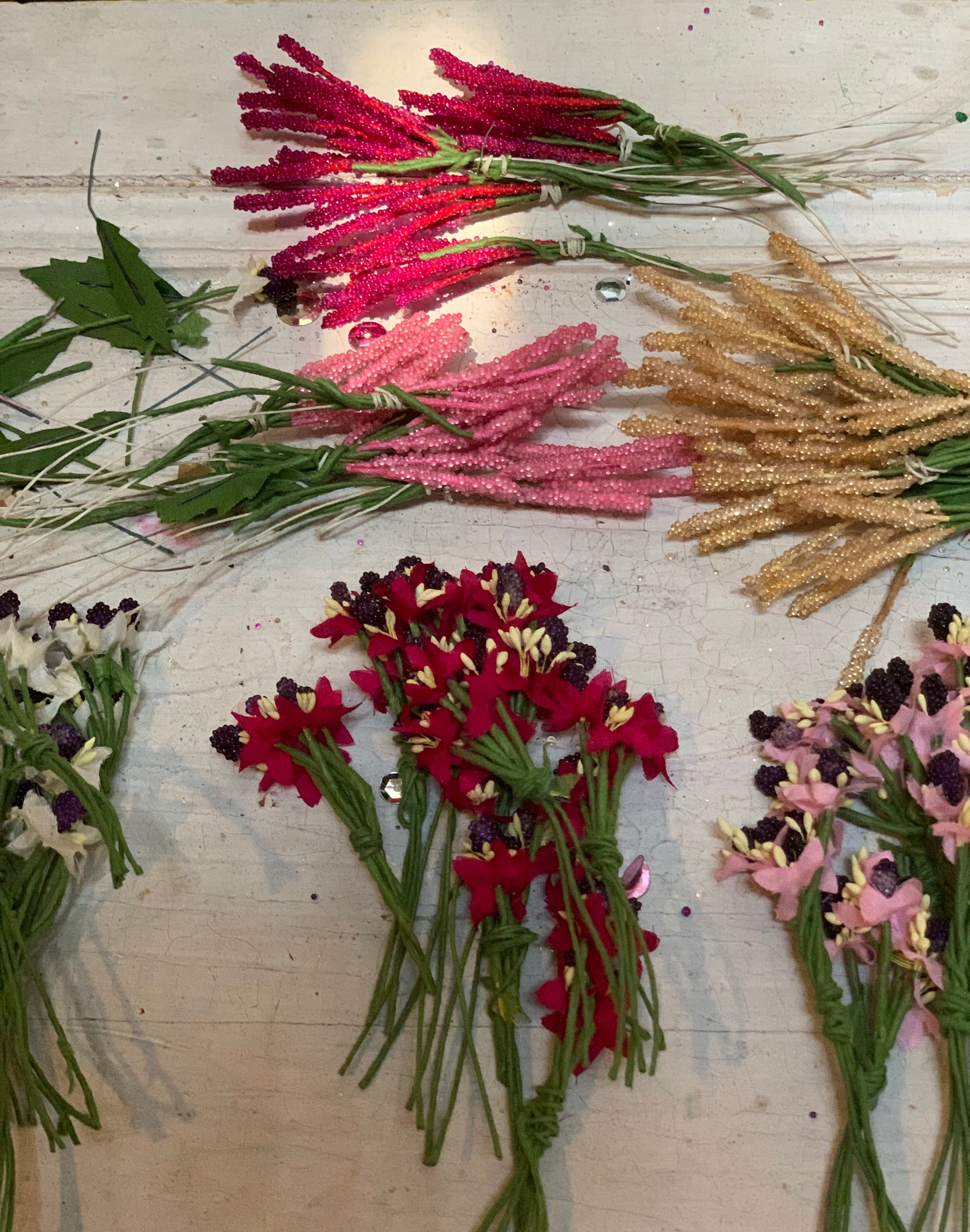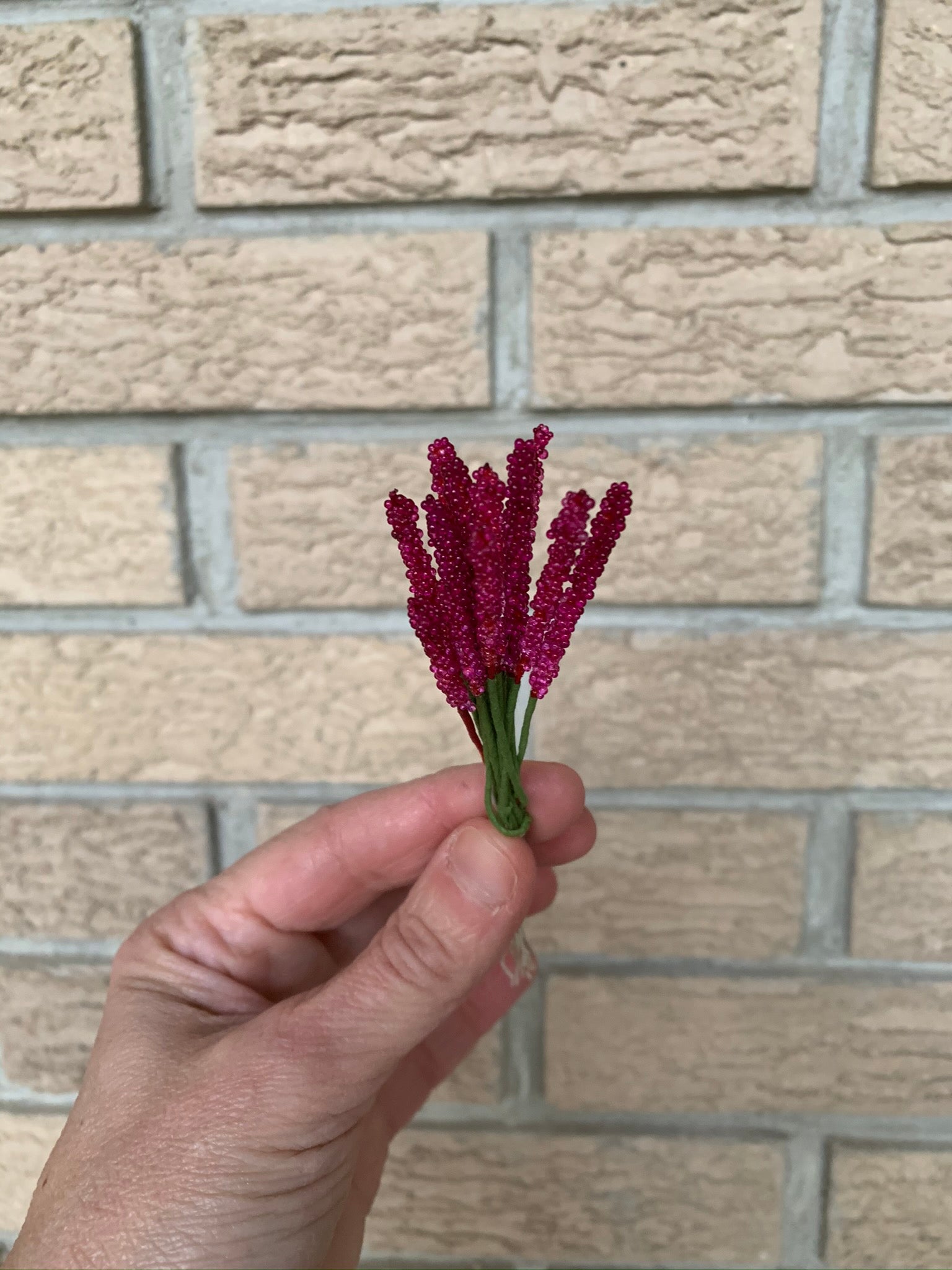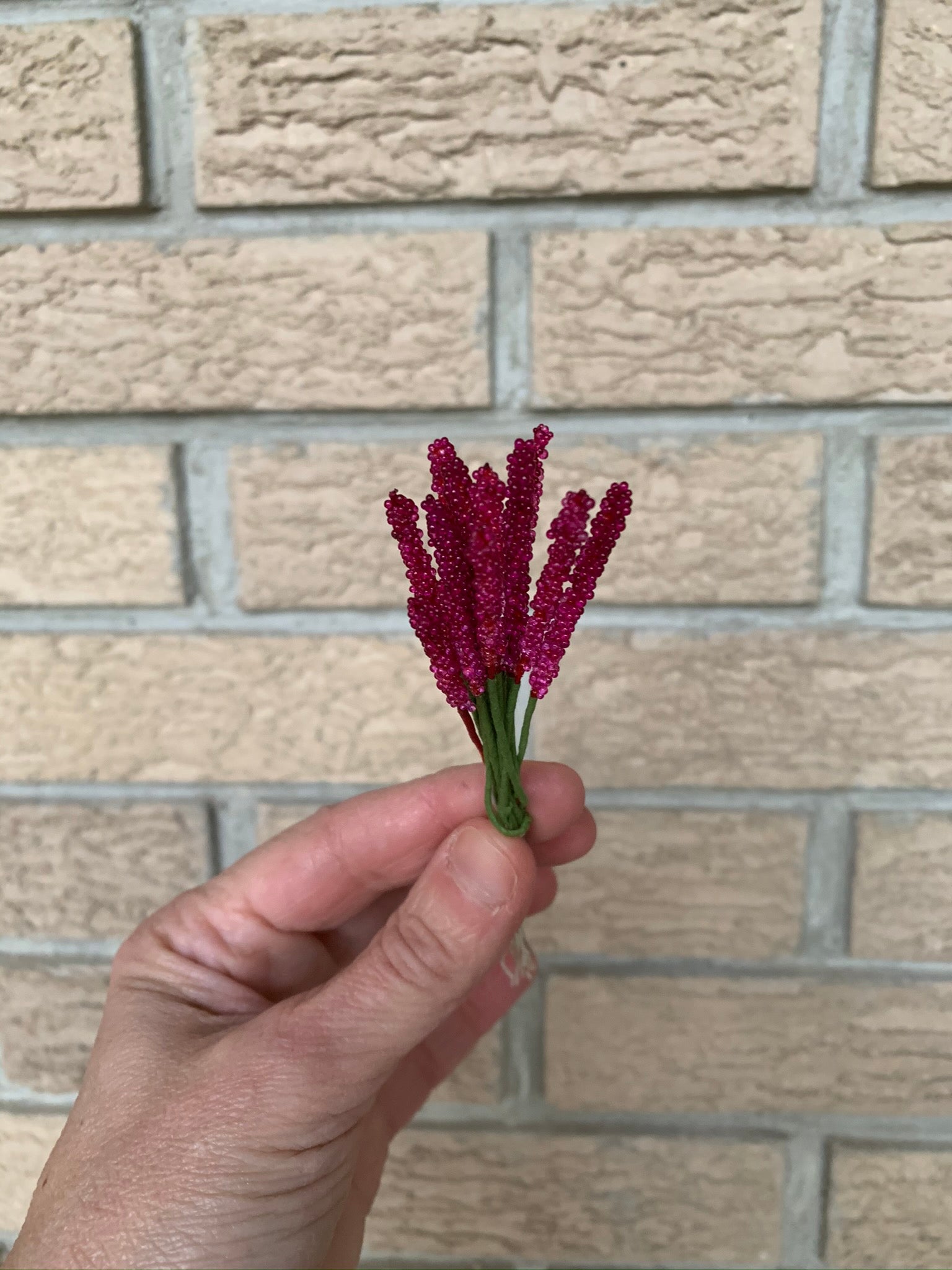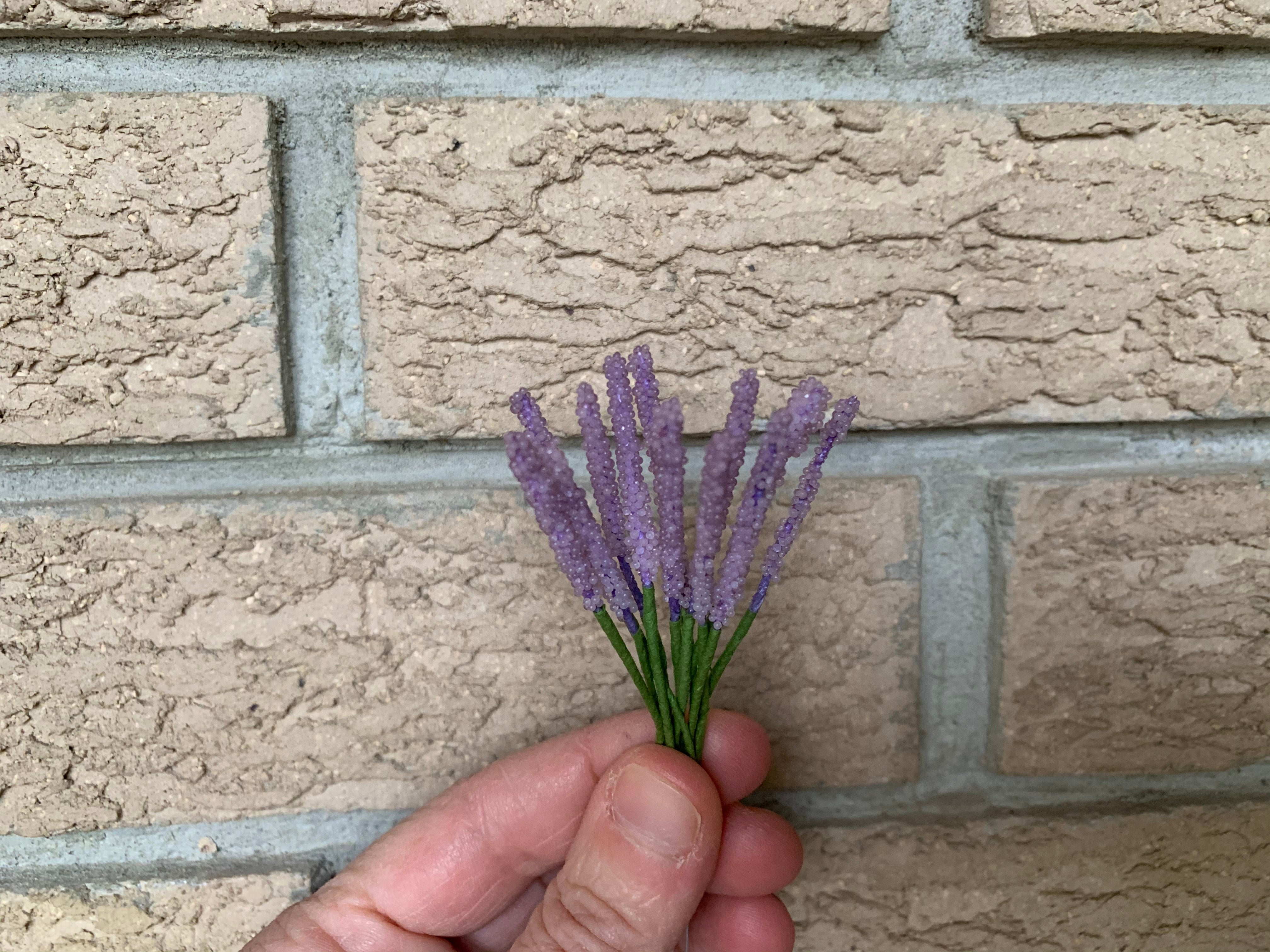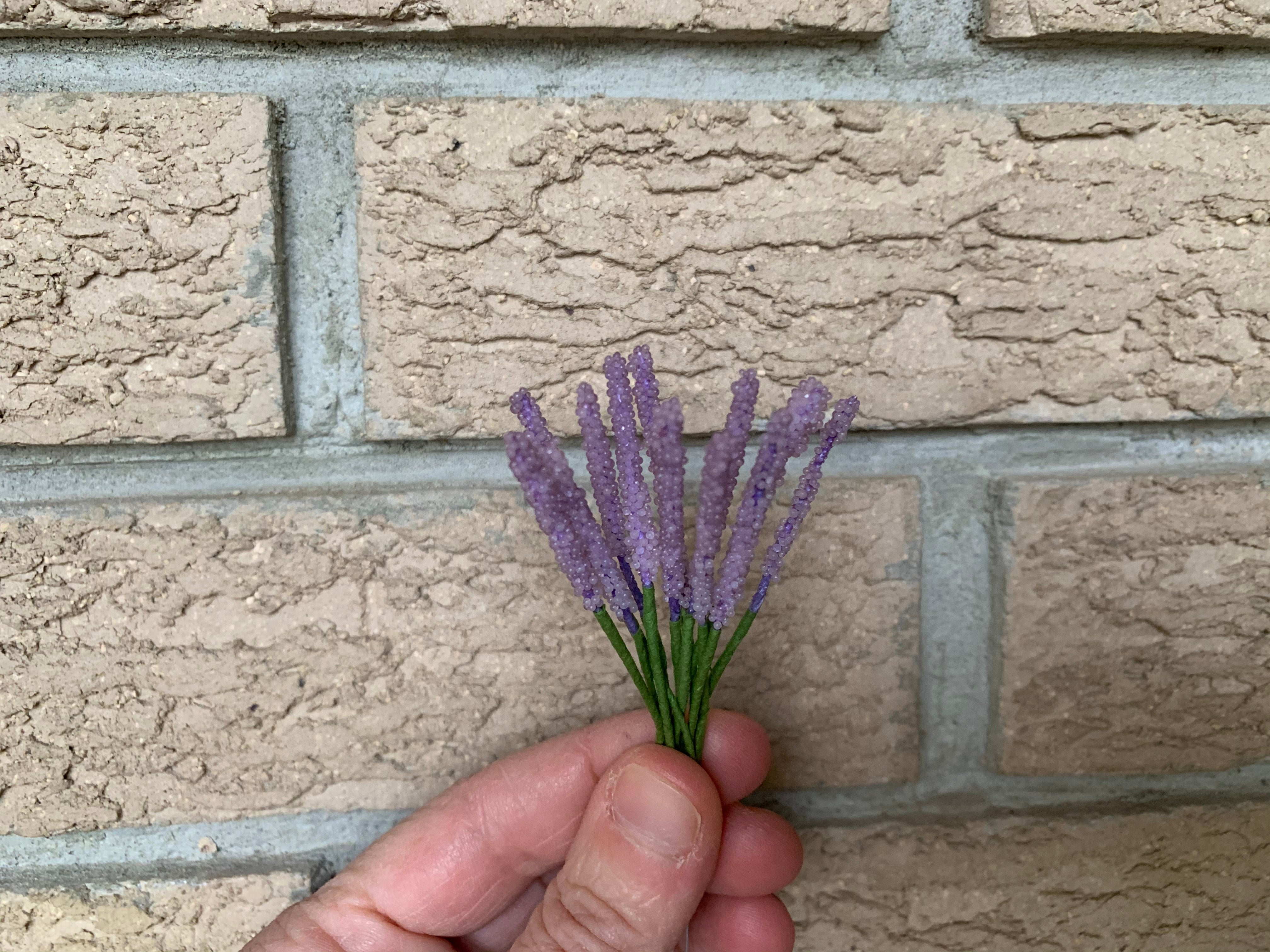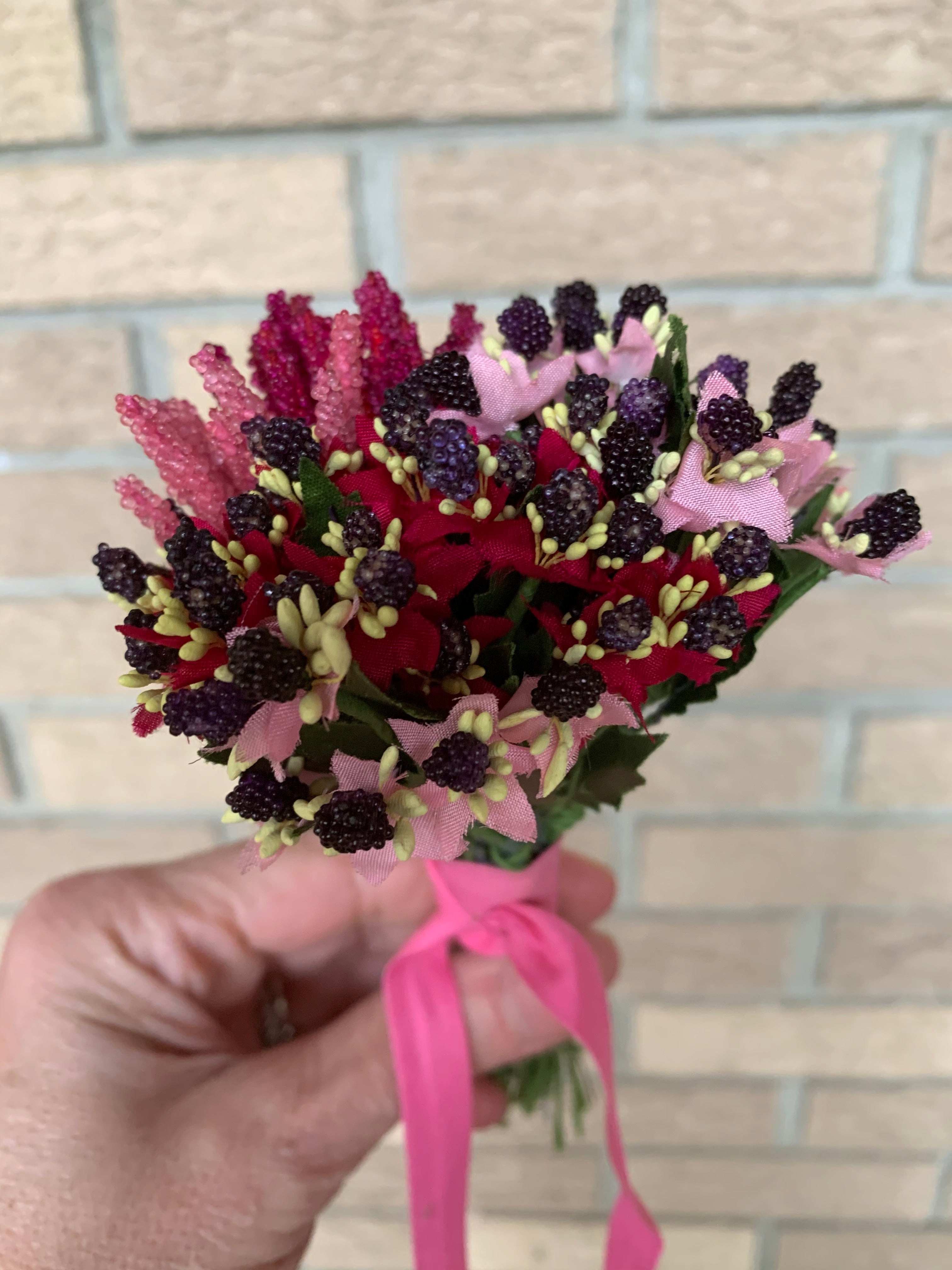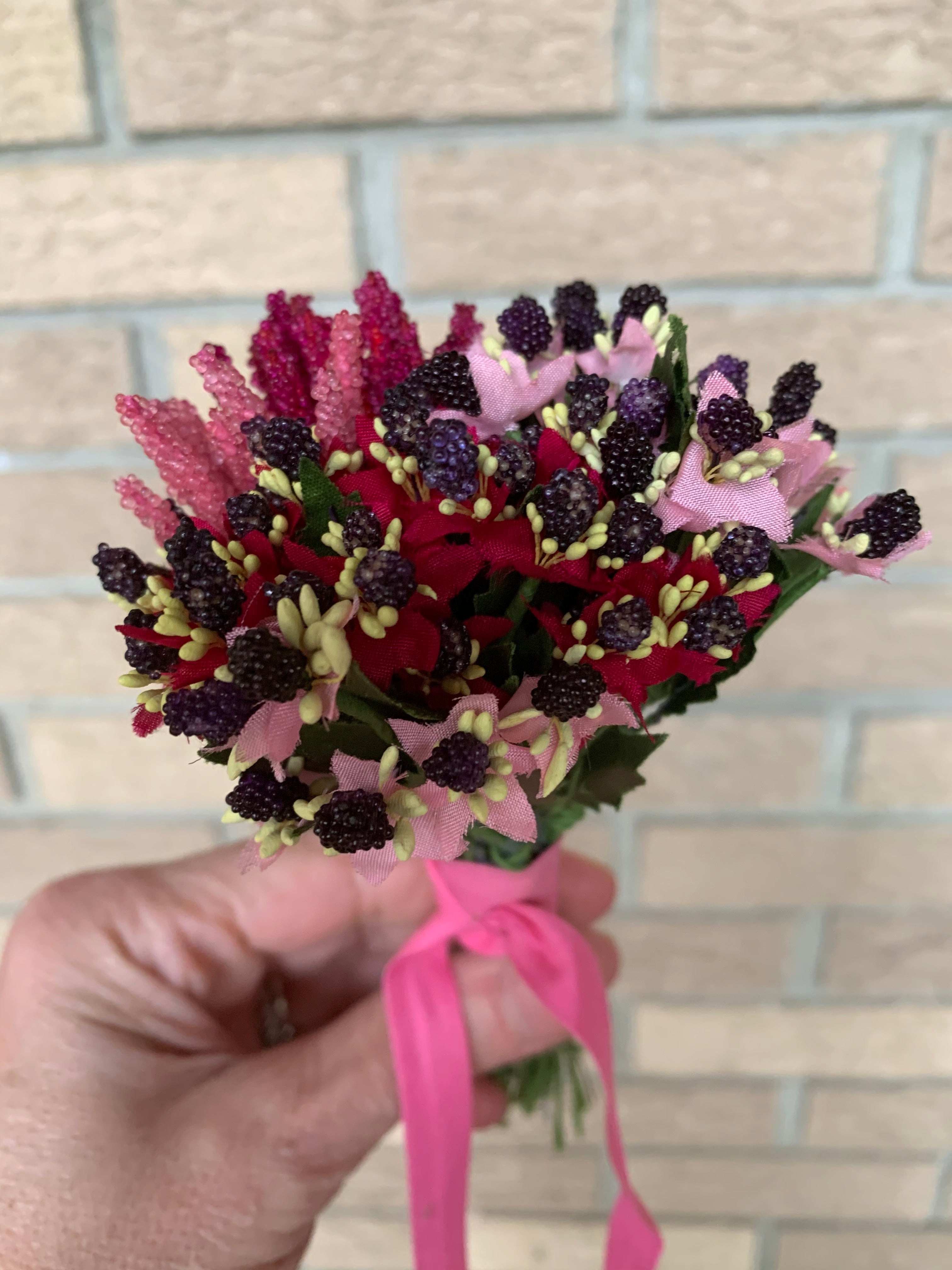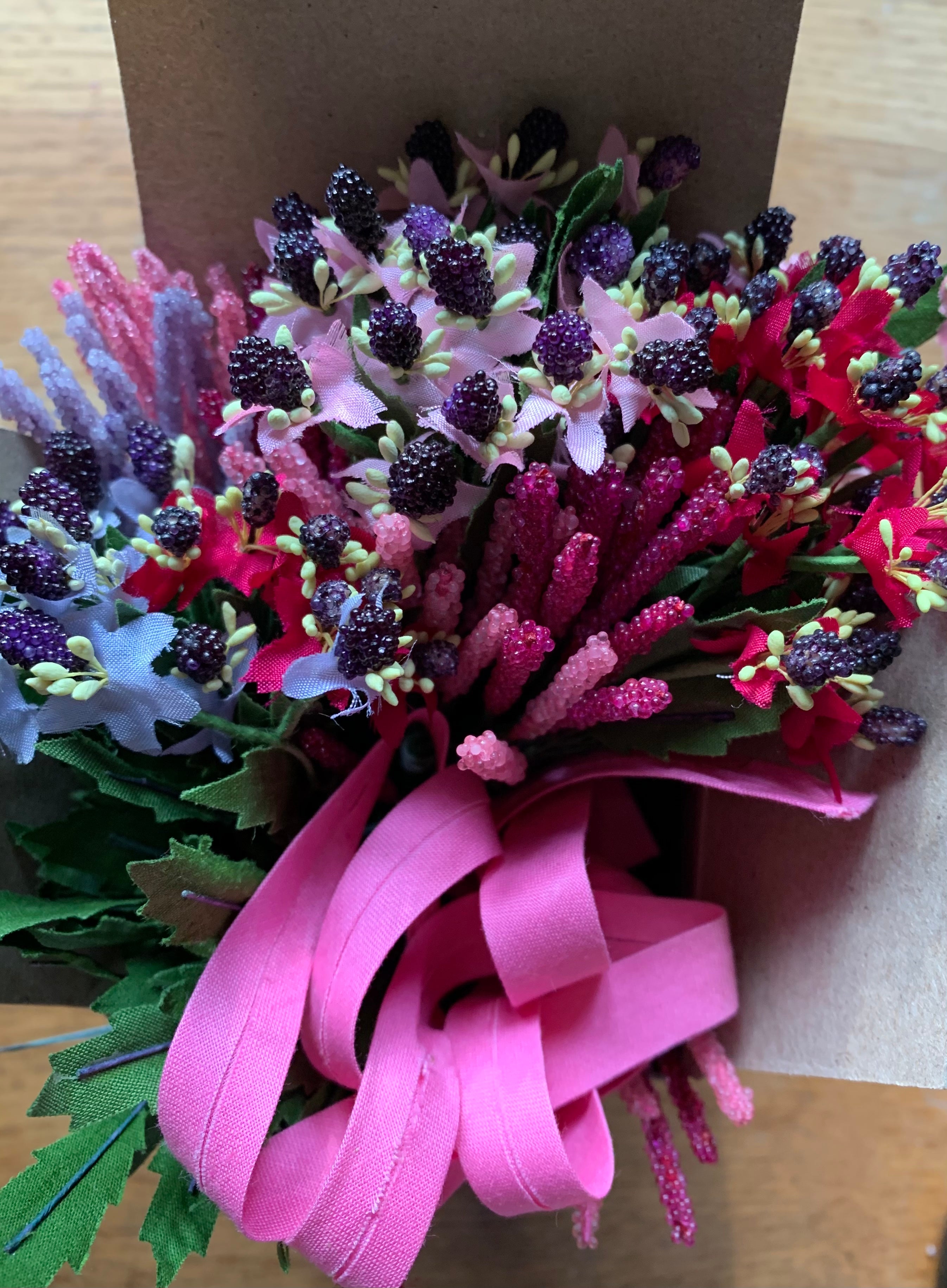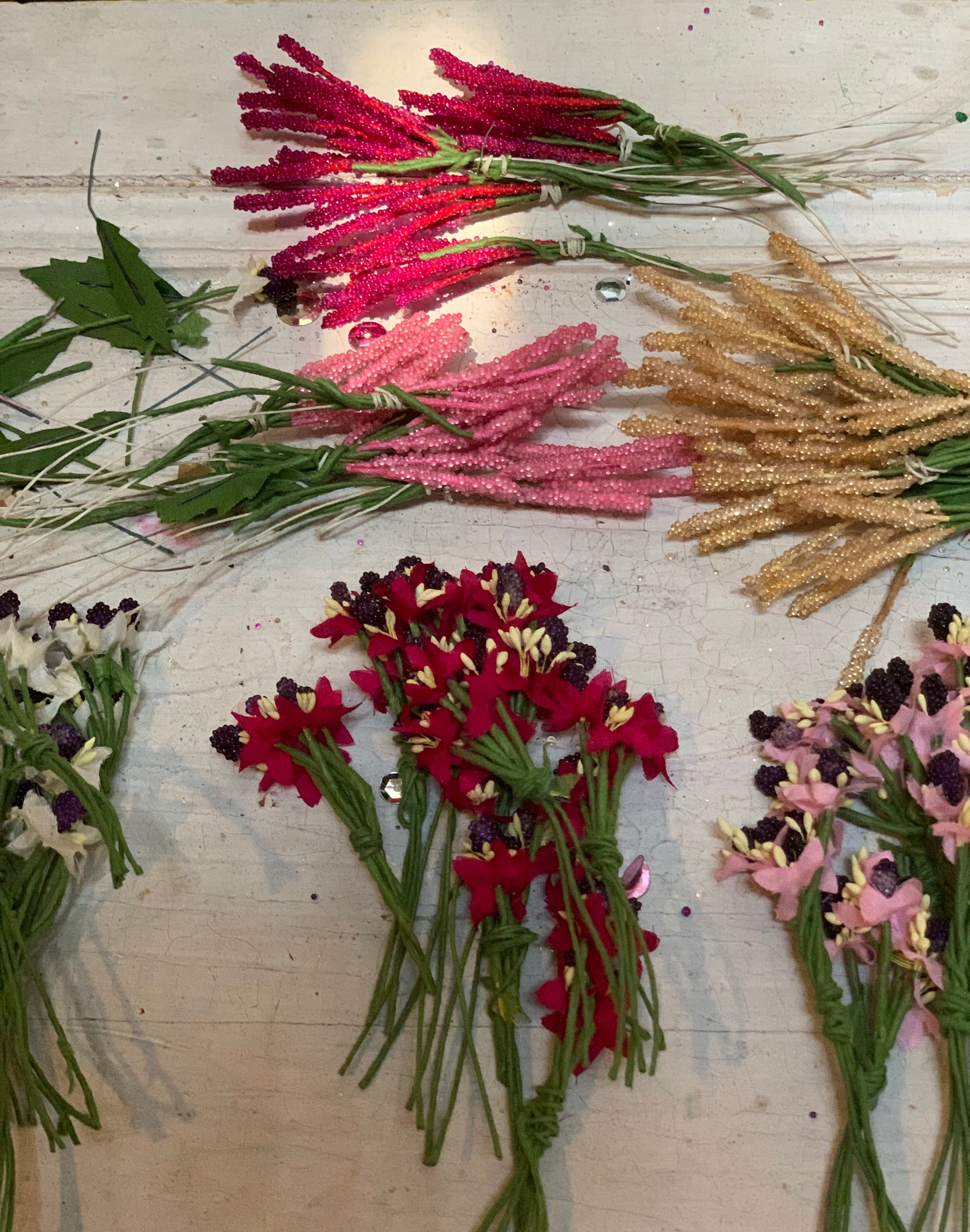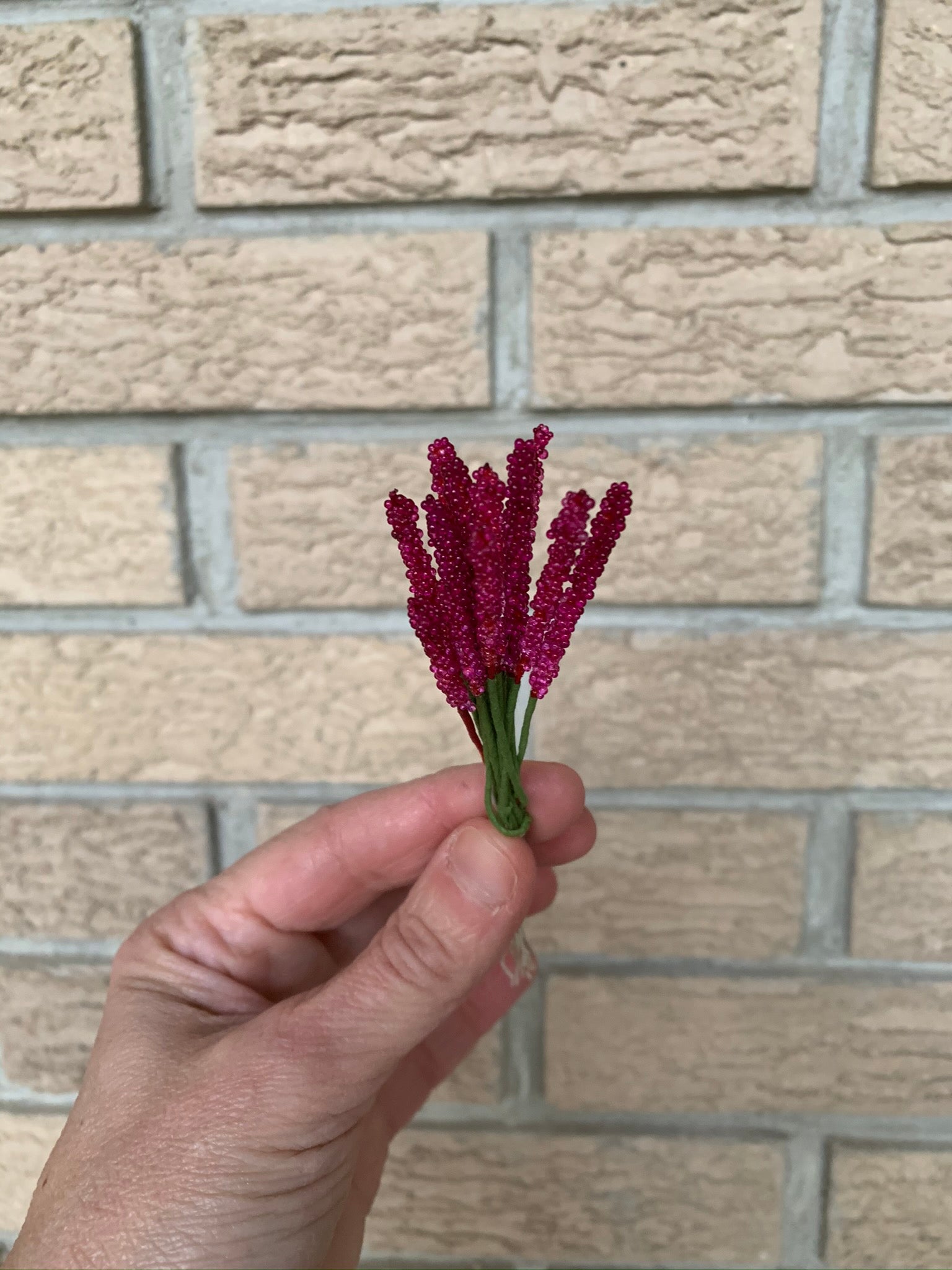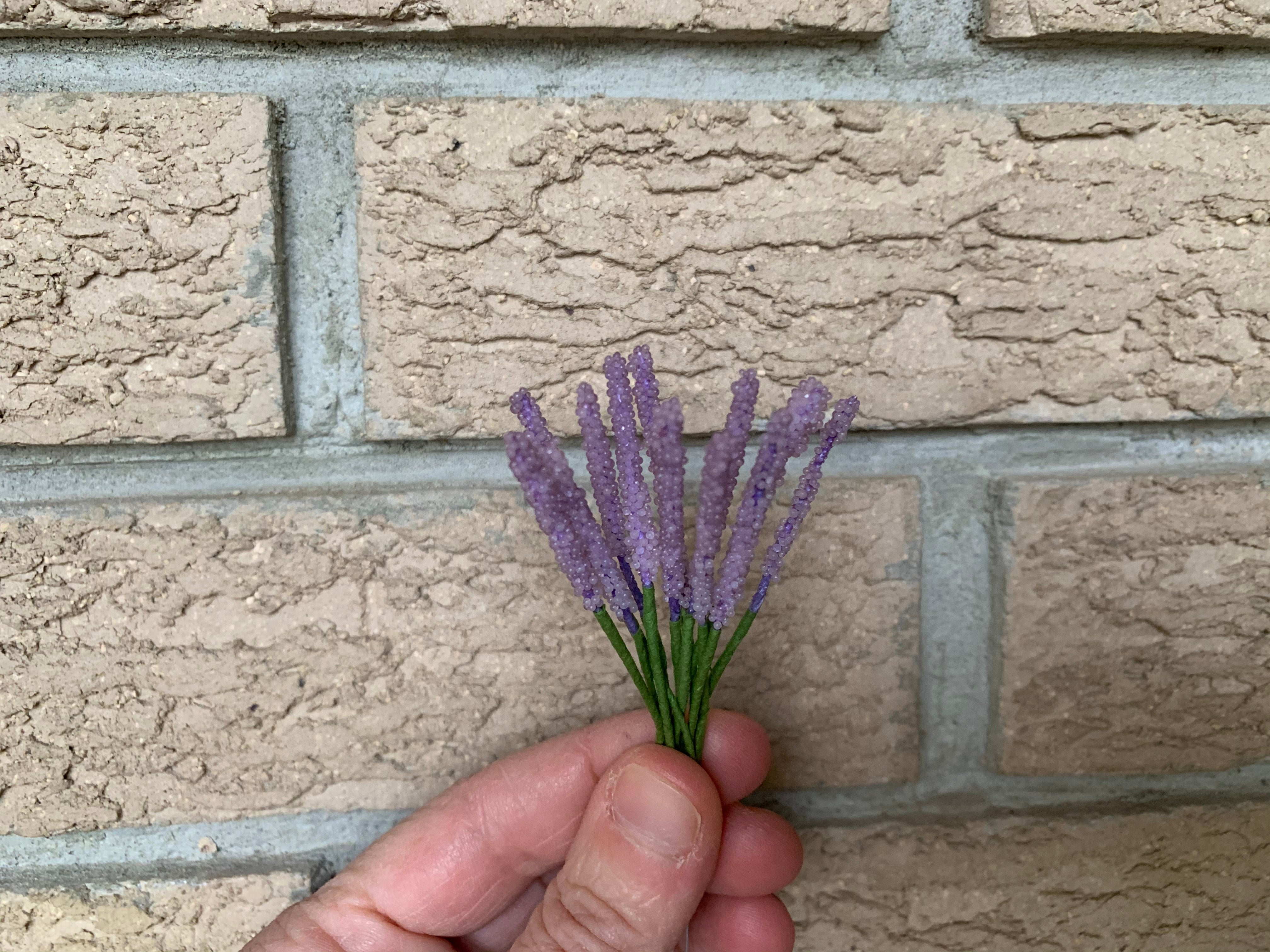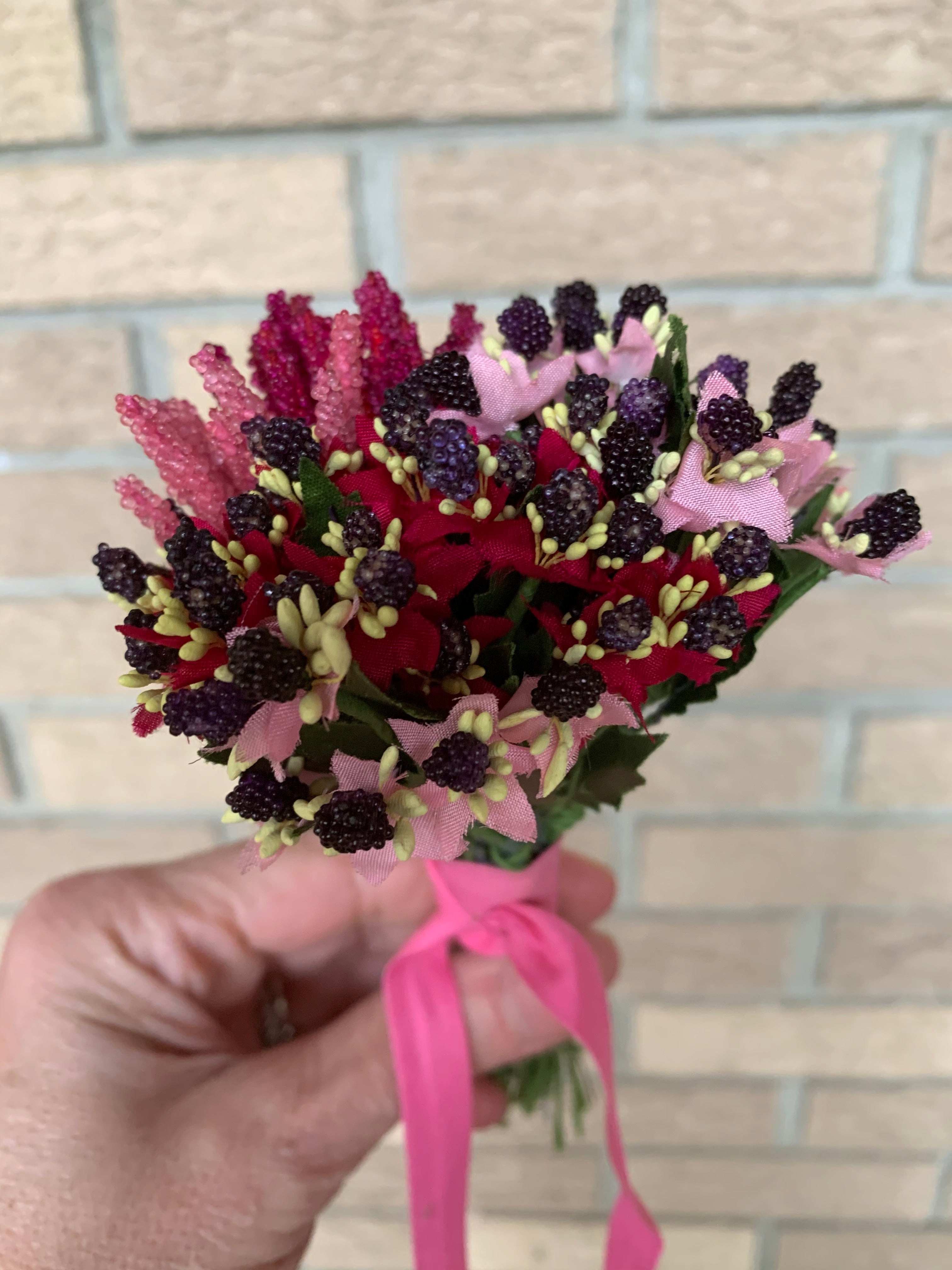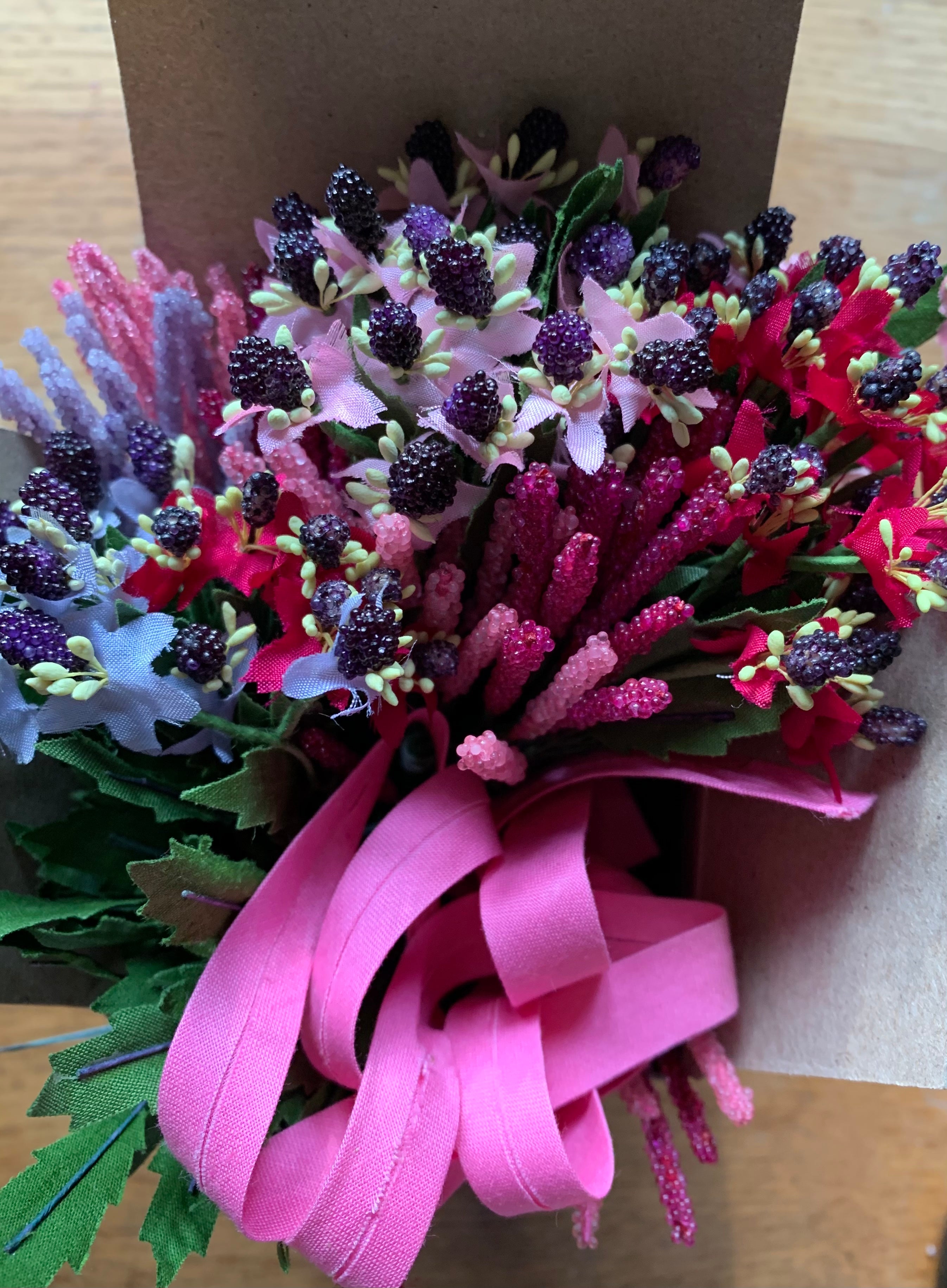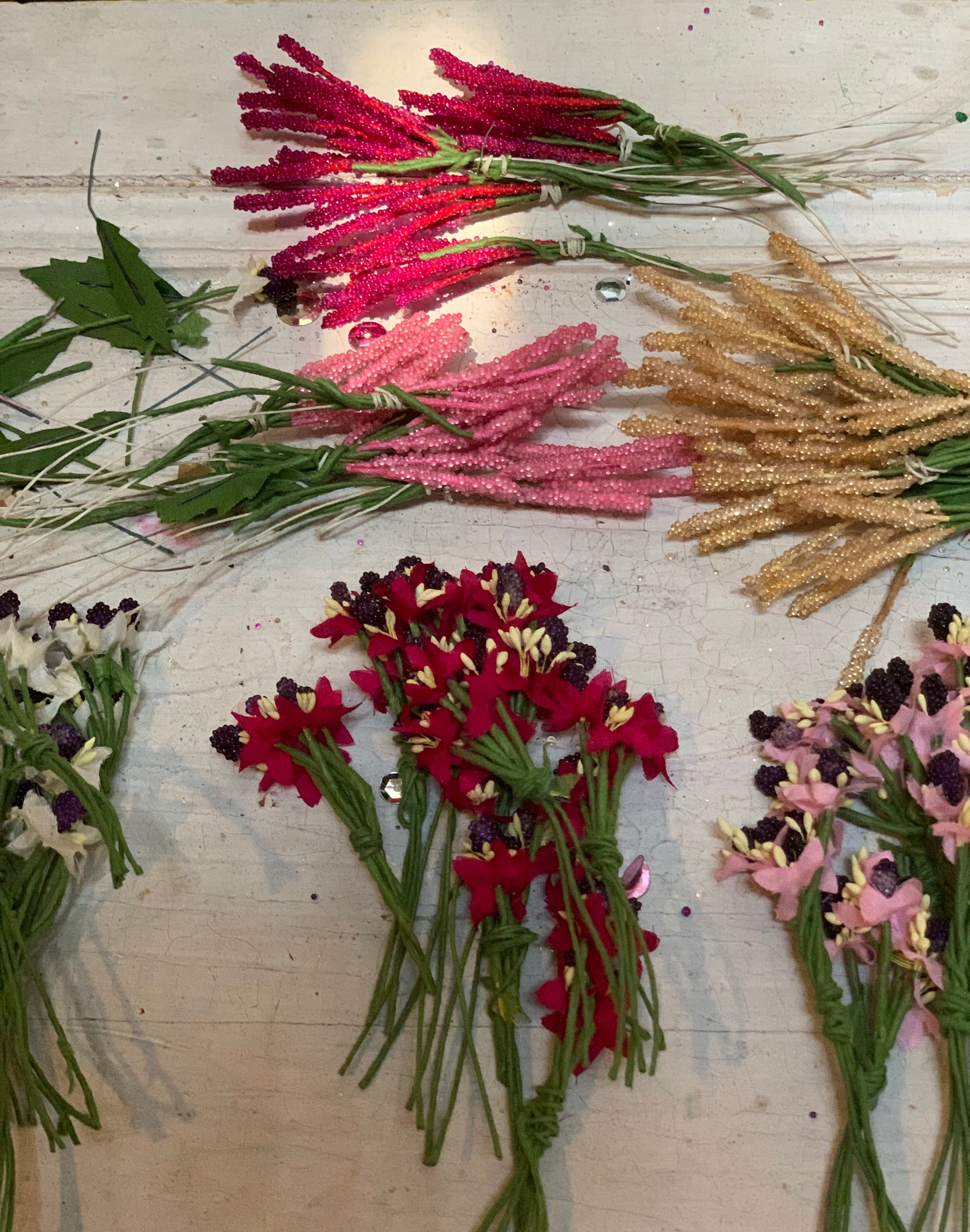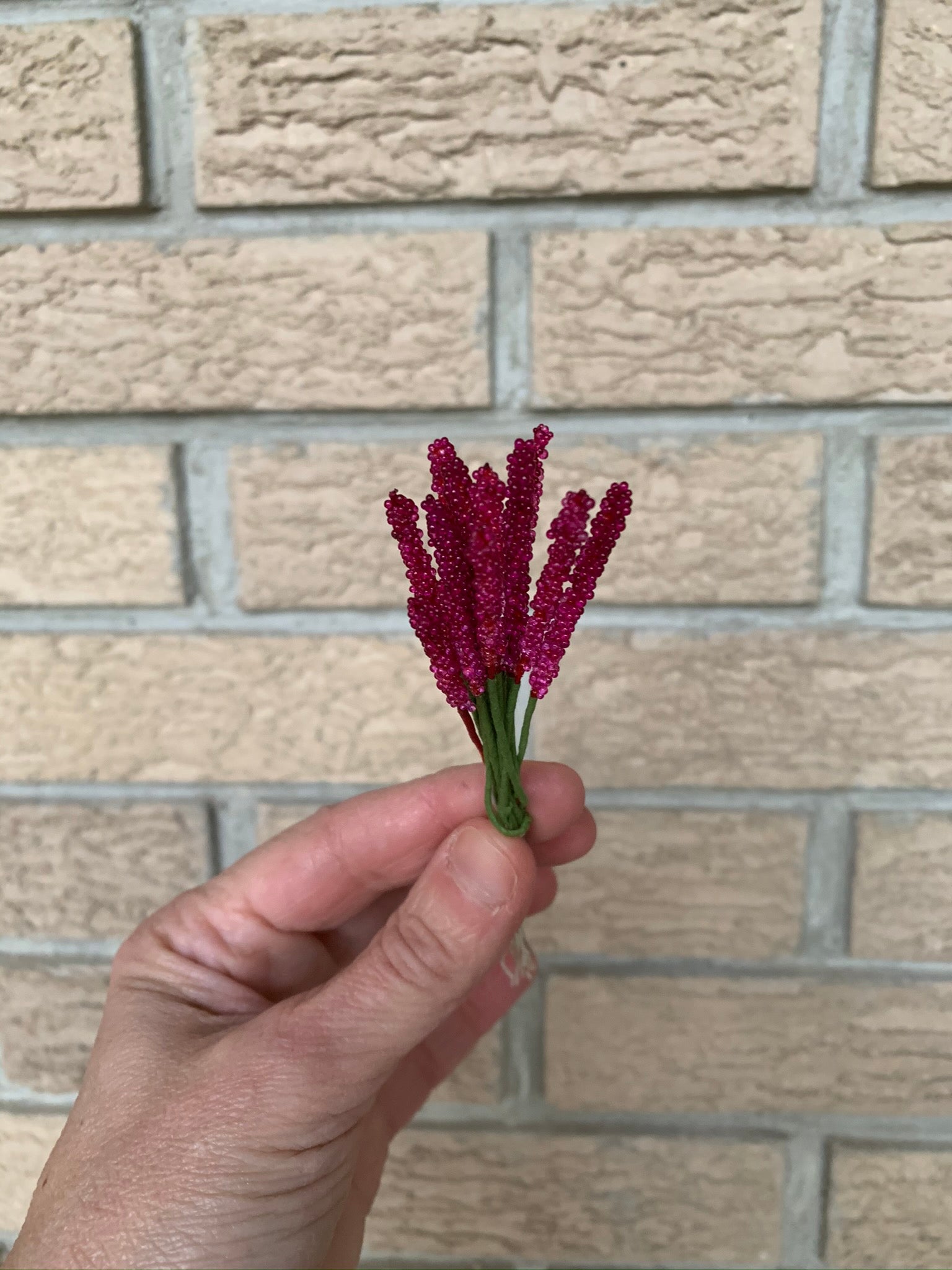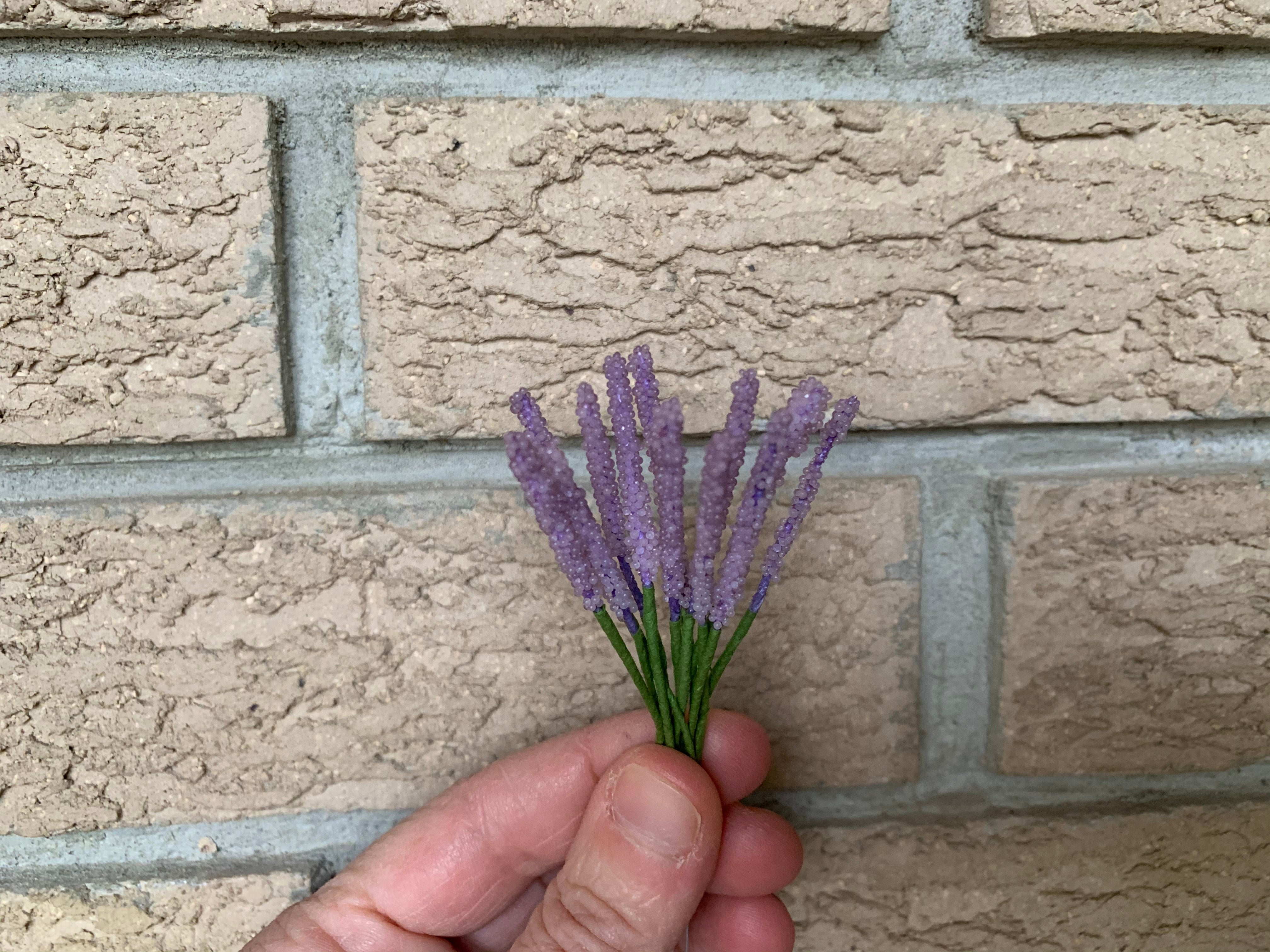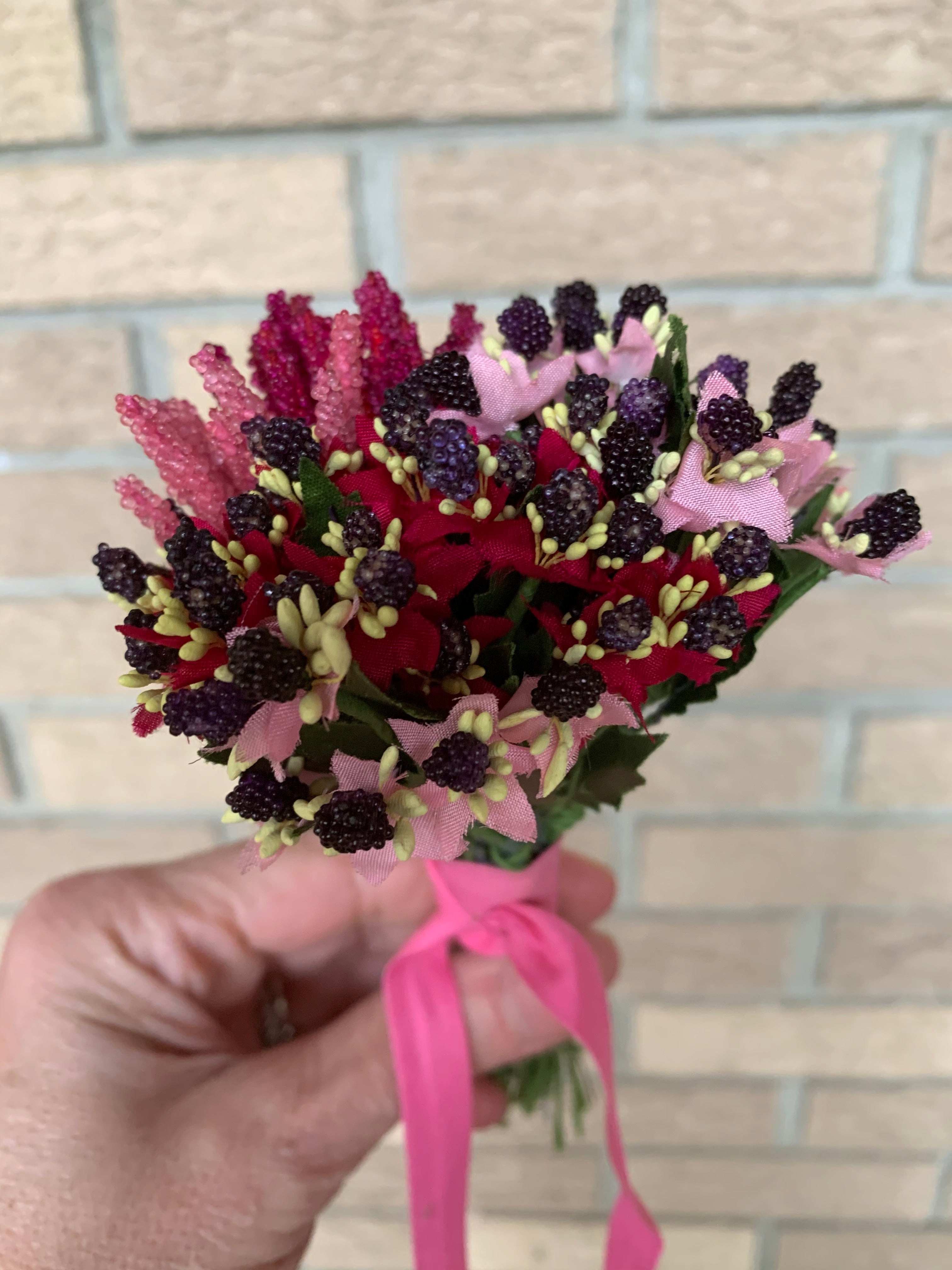 Vintage Sugared Berries and Stamen
These little berries and pips are coated in "venetian dew", or little tiny sugared beads.  From the 1960's, made in Japan, these are of the first and forever a favorite of our dwindling vintage floral stash. 
Berries are approx. 1/4" and stamen are approx. 1/2" and are all on wire stems.
You will receive 6 sprigs of each berry and stamen in each of 3 colors as pictured.  Lovely as a small bouquet, for crafting projects or gift toppers, among other creative endeavors.