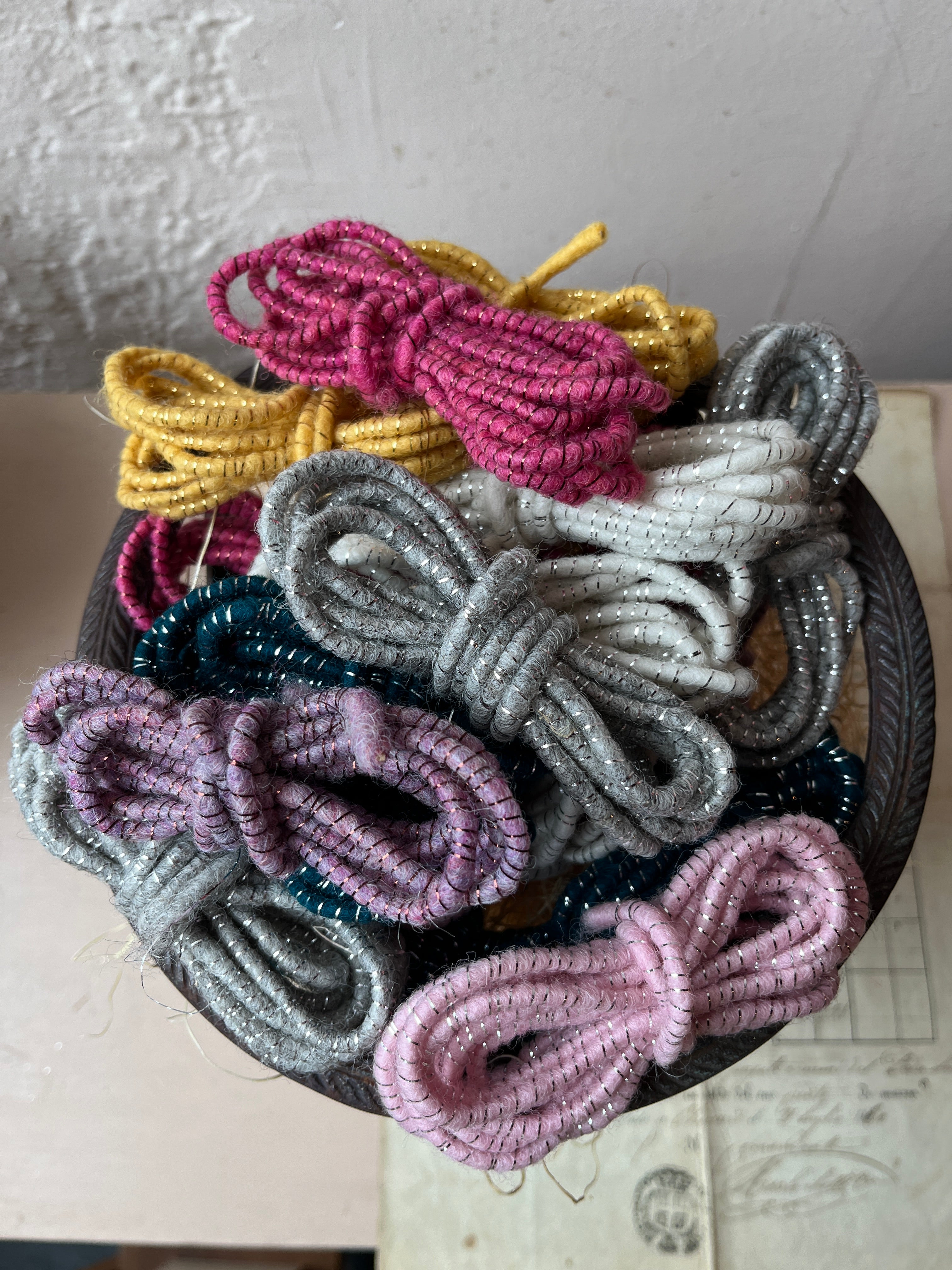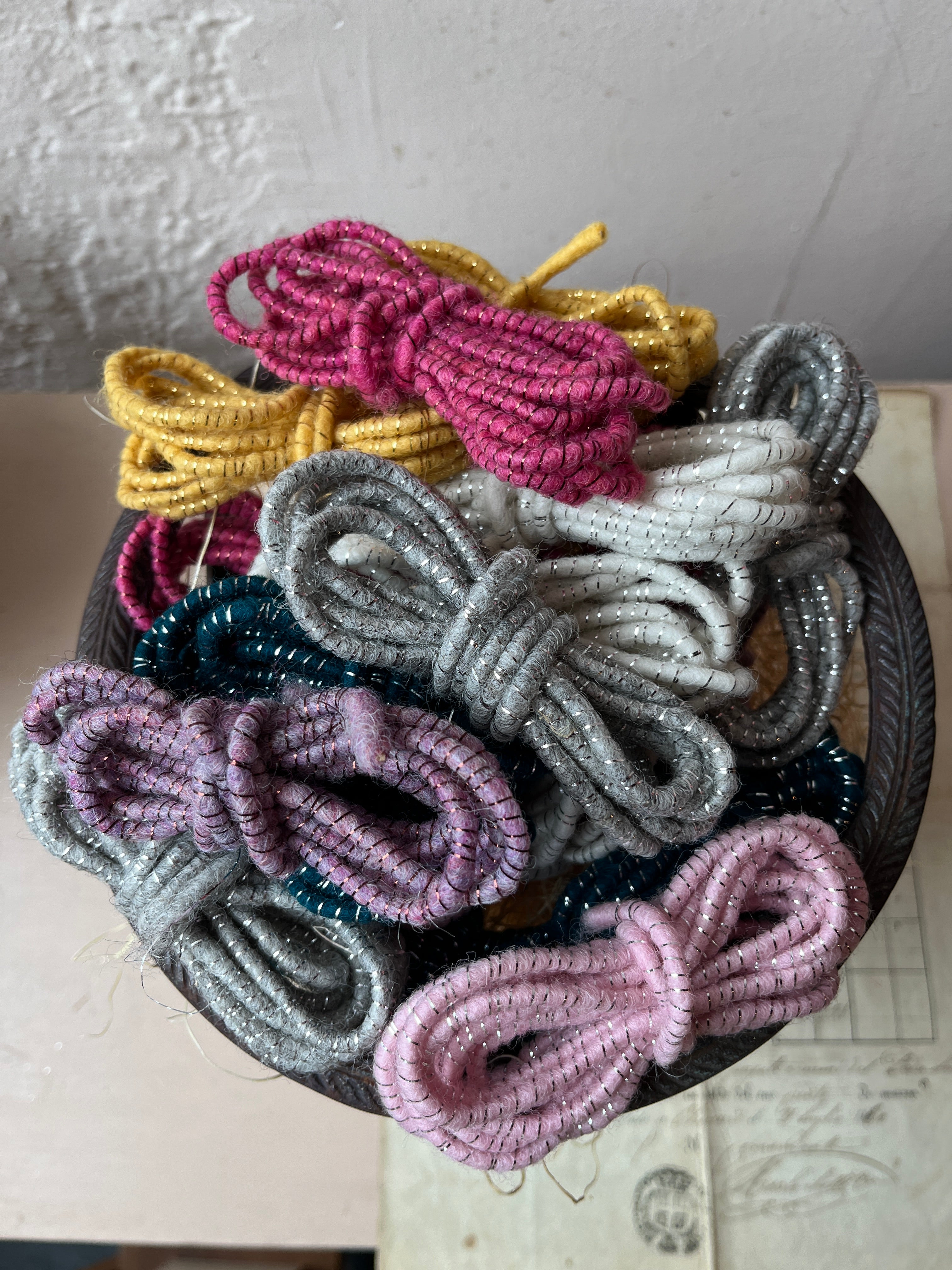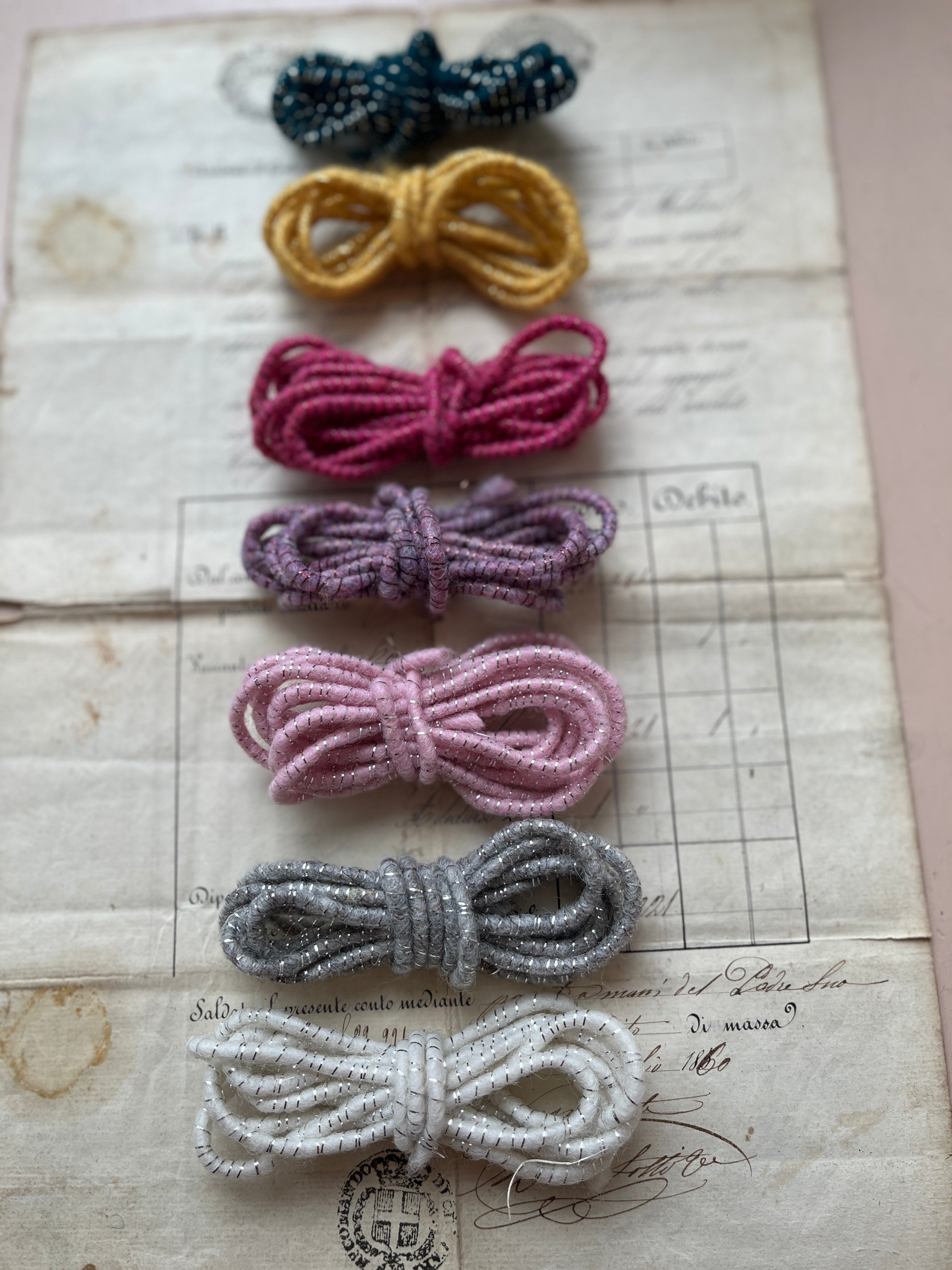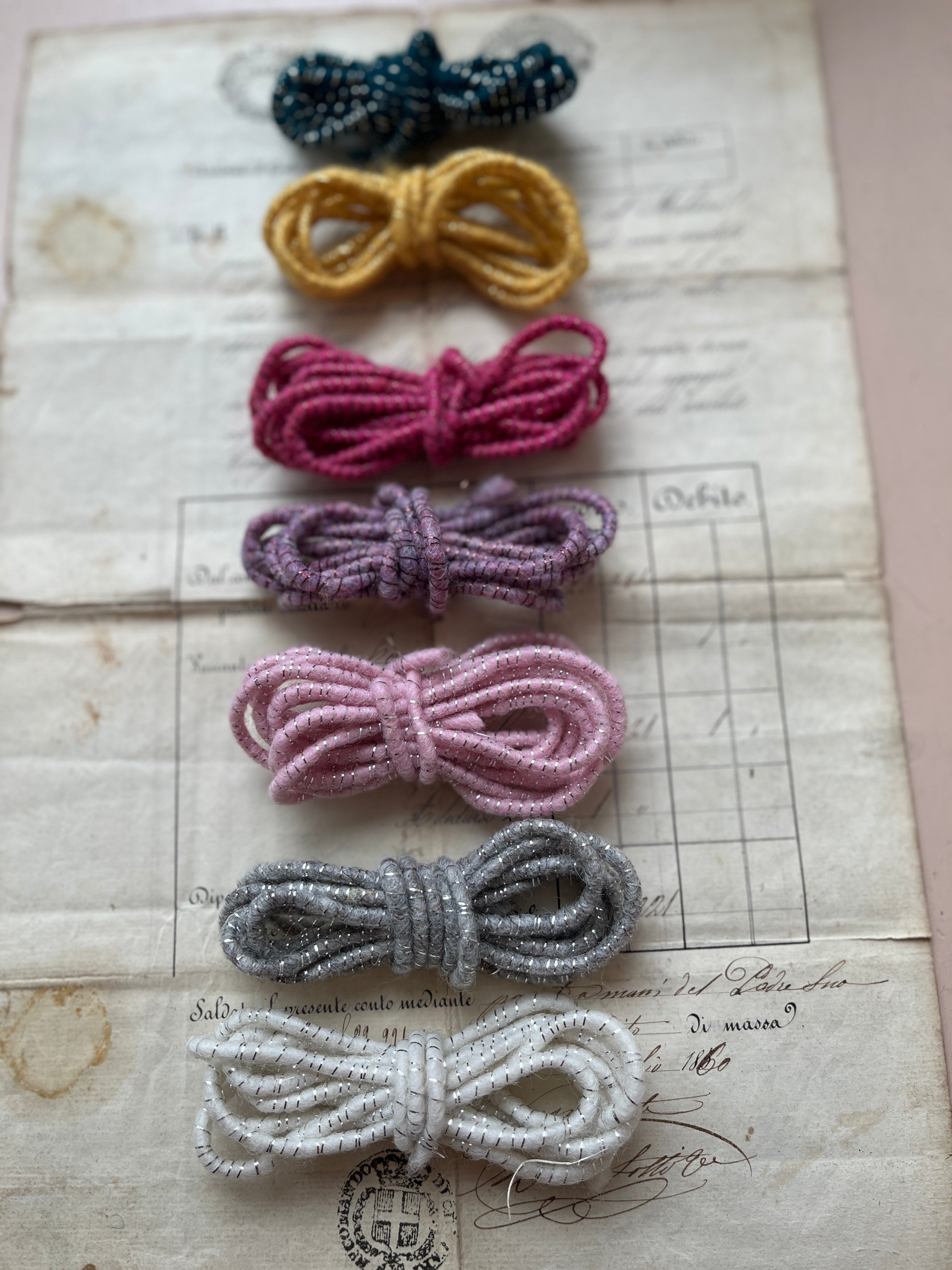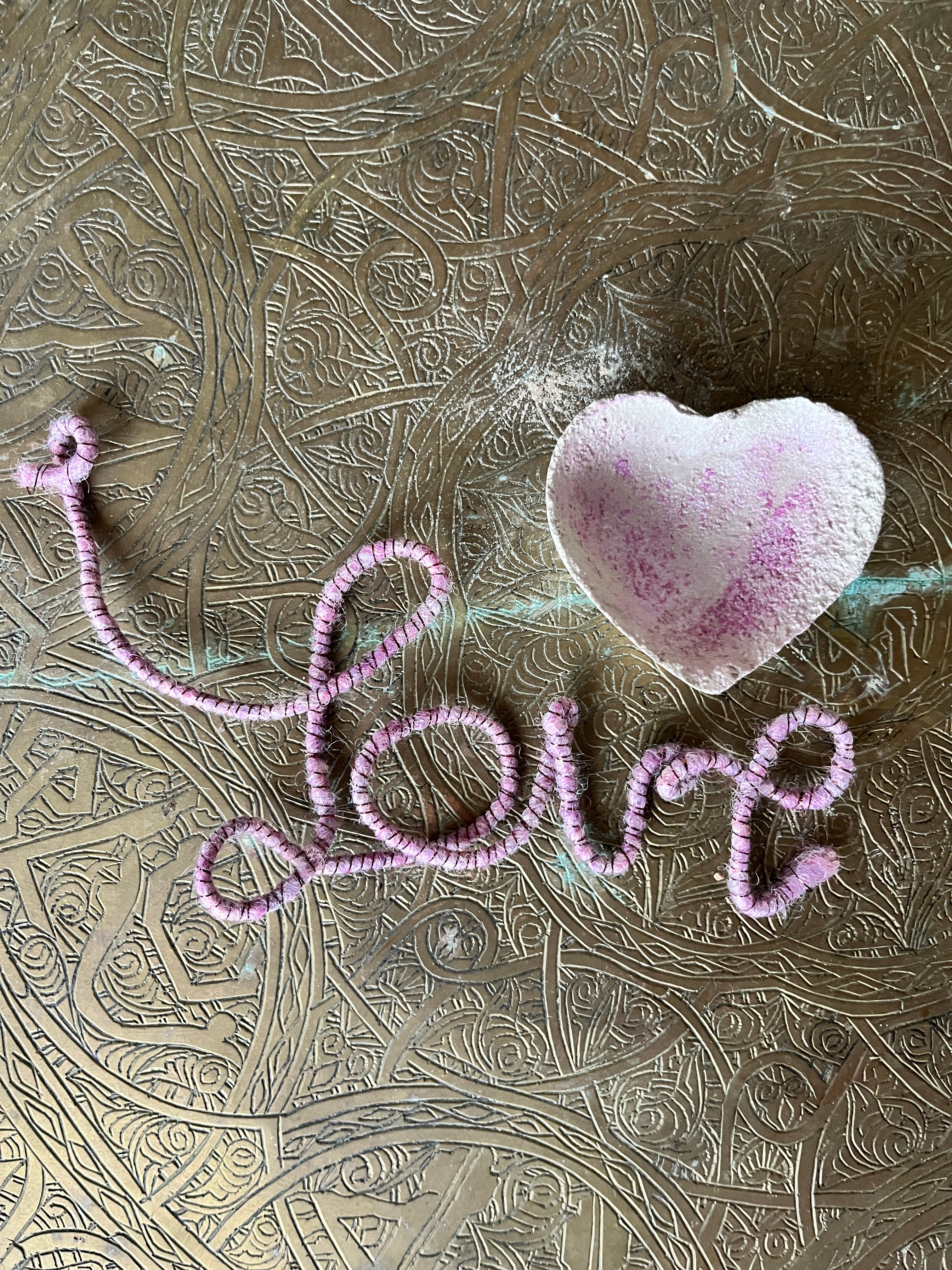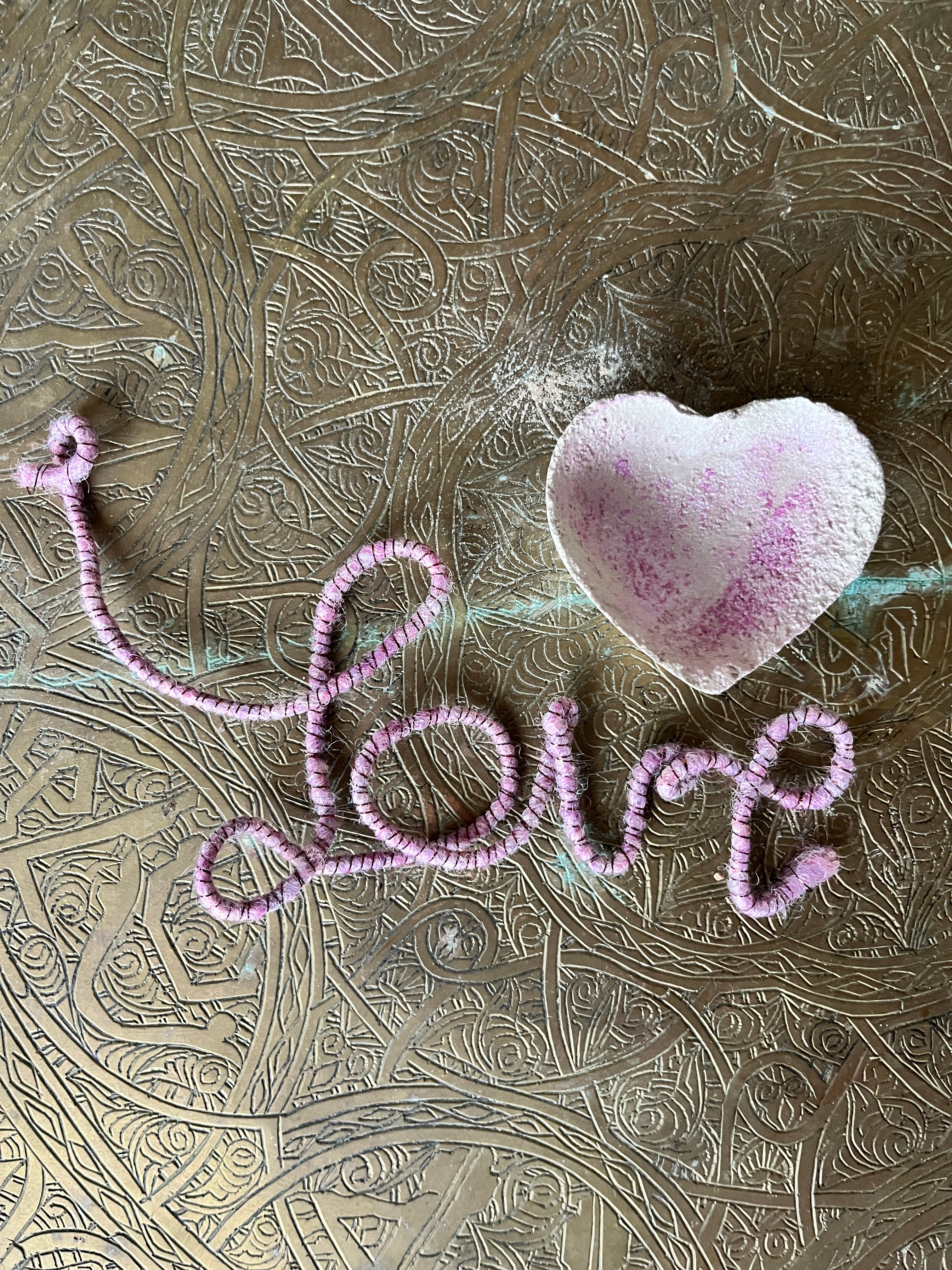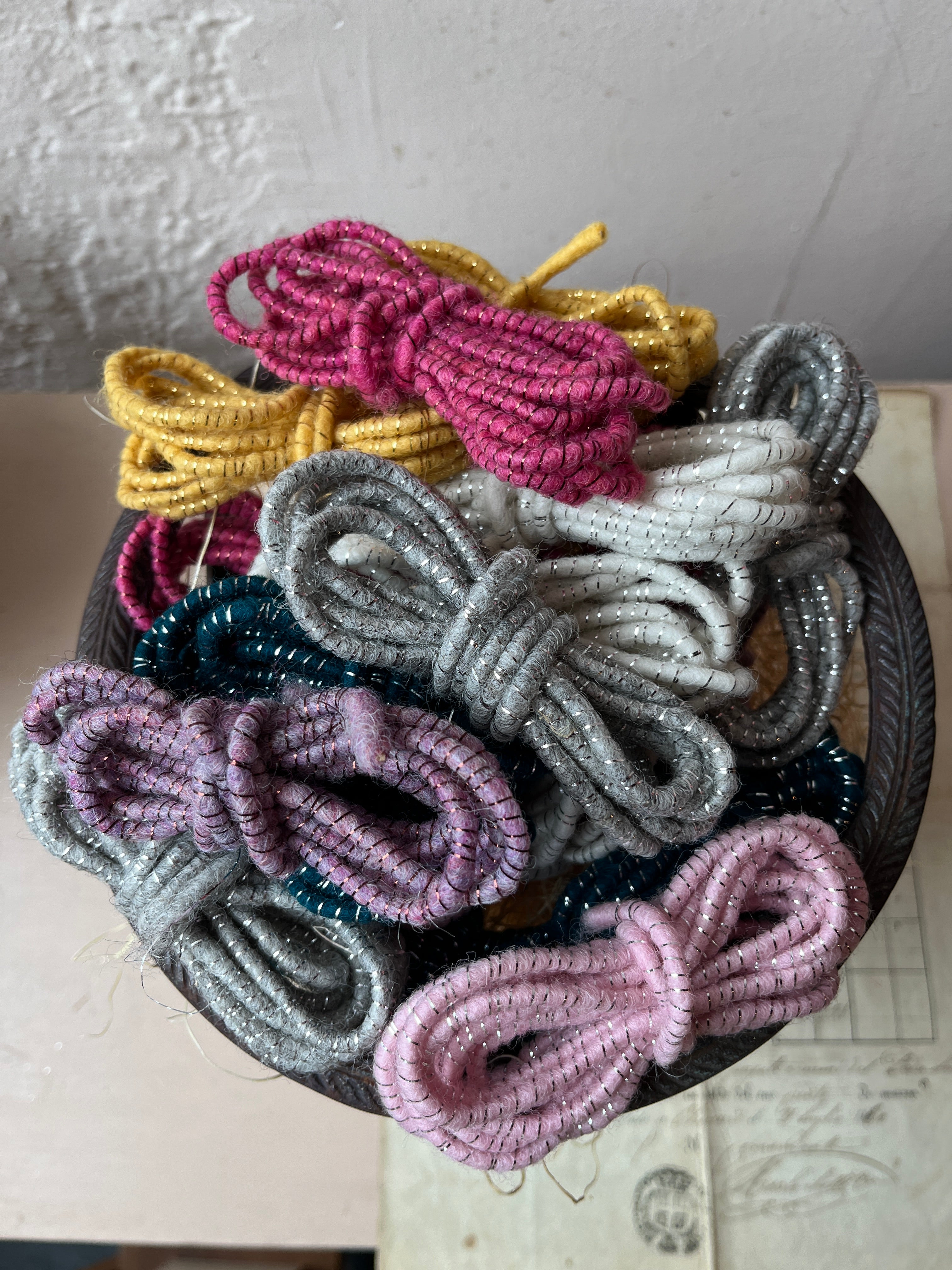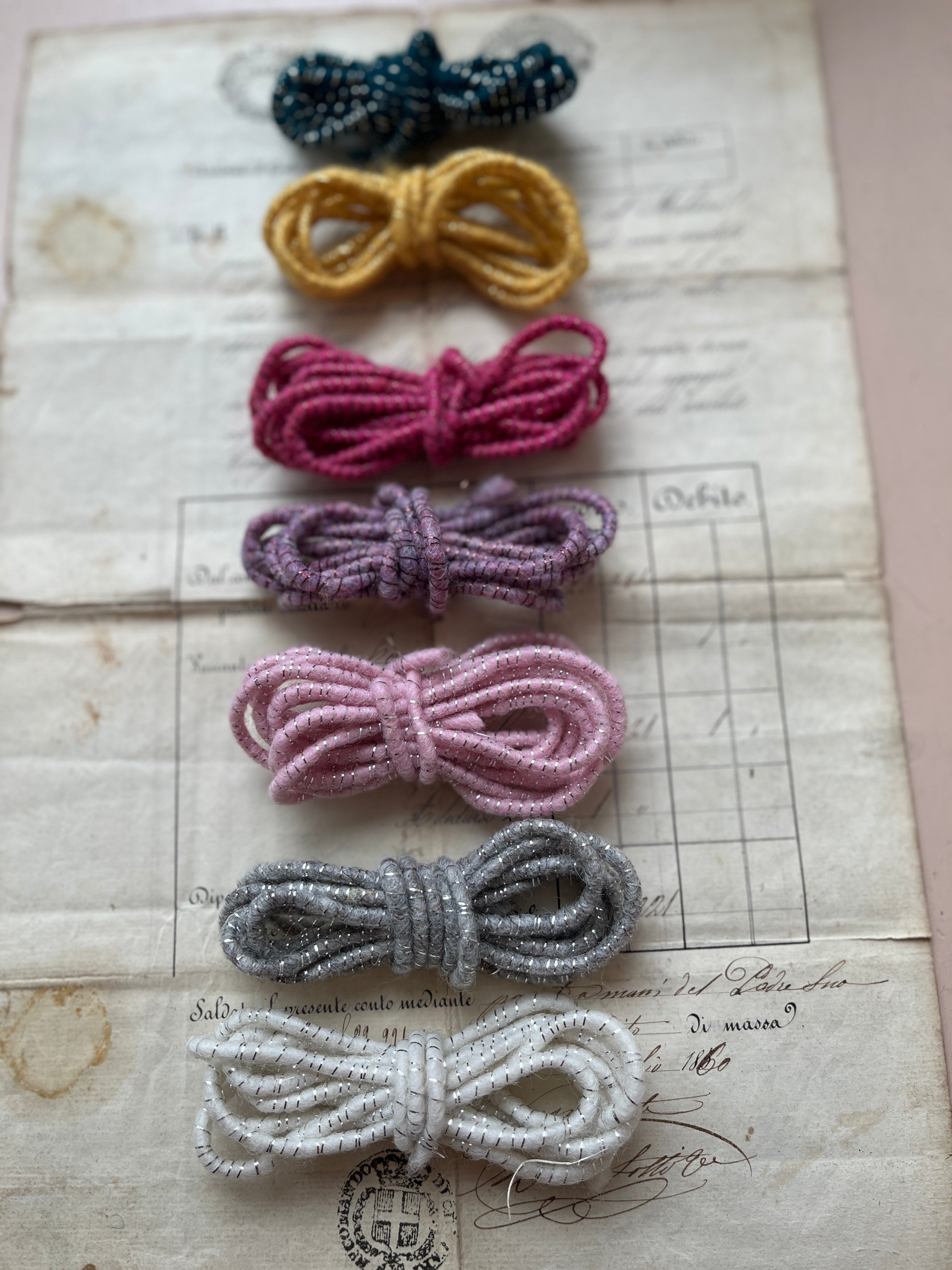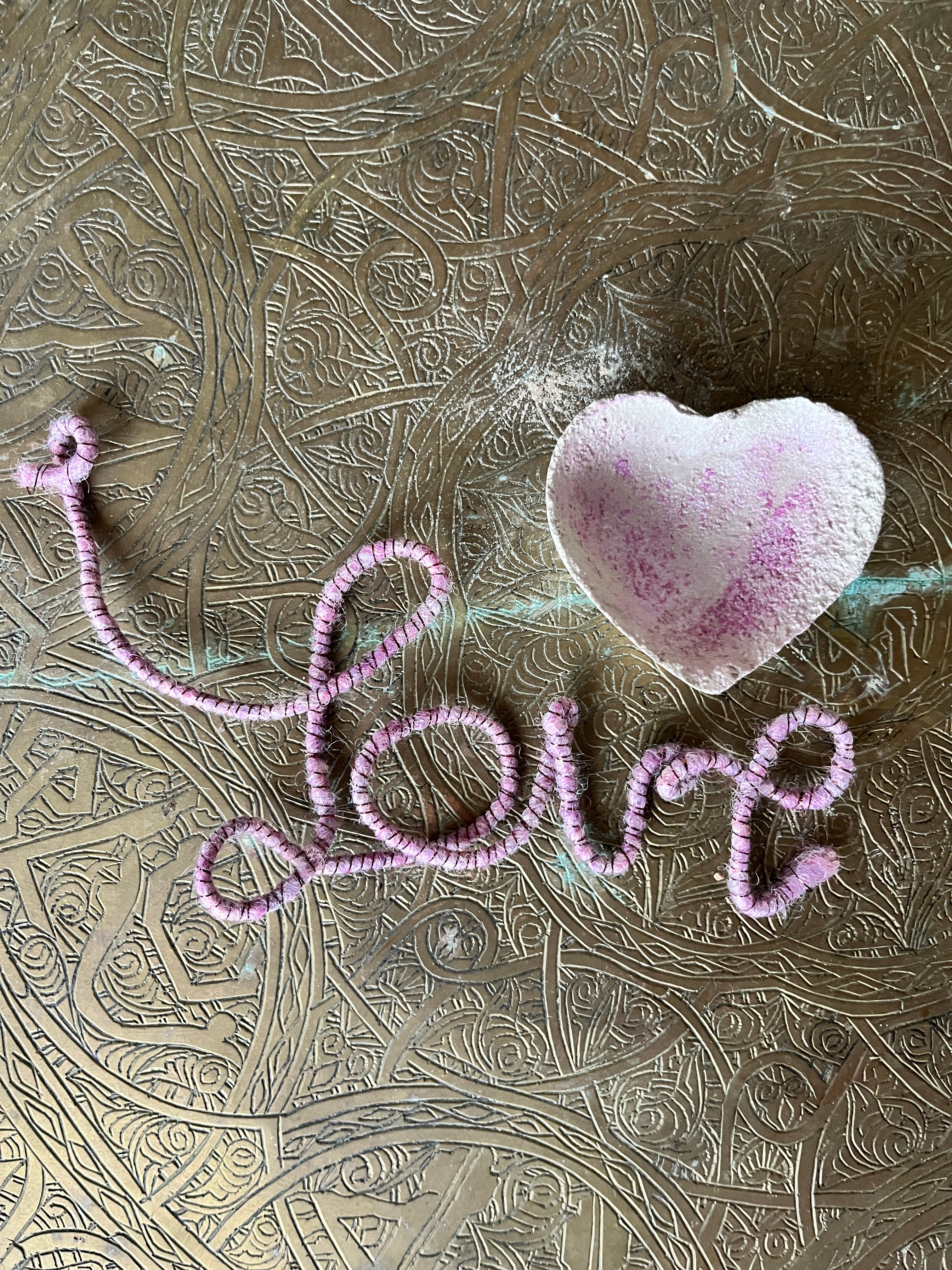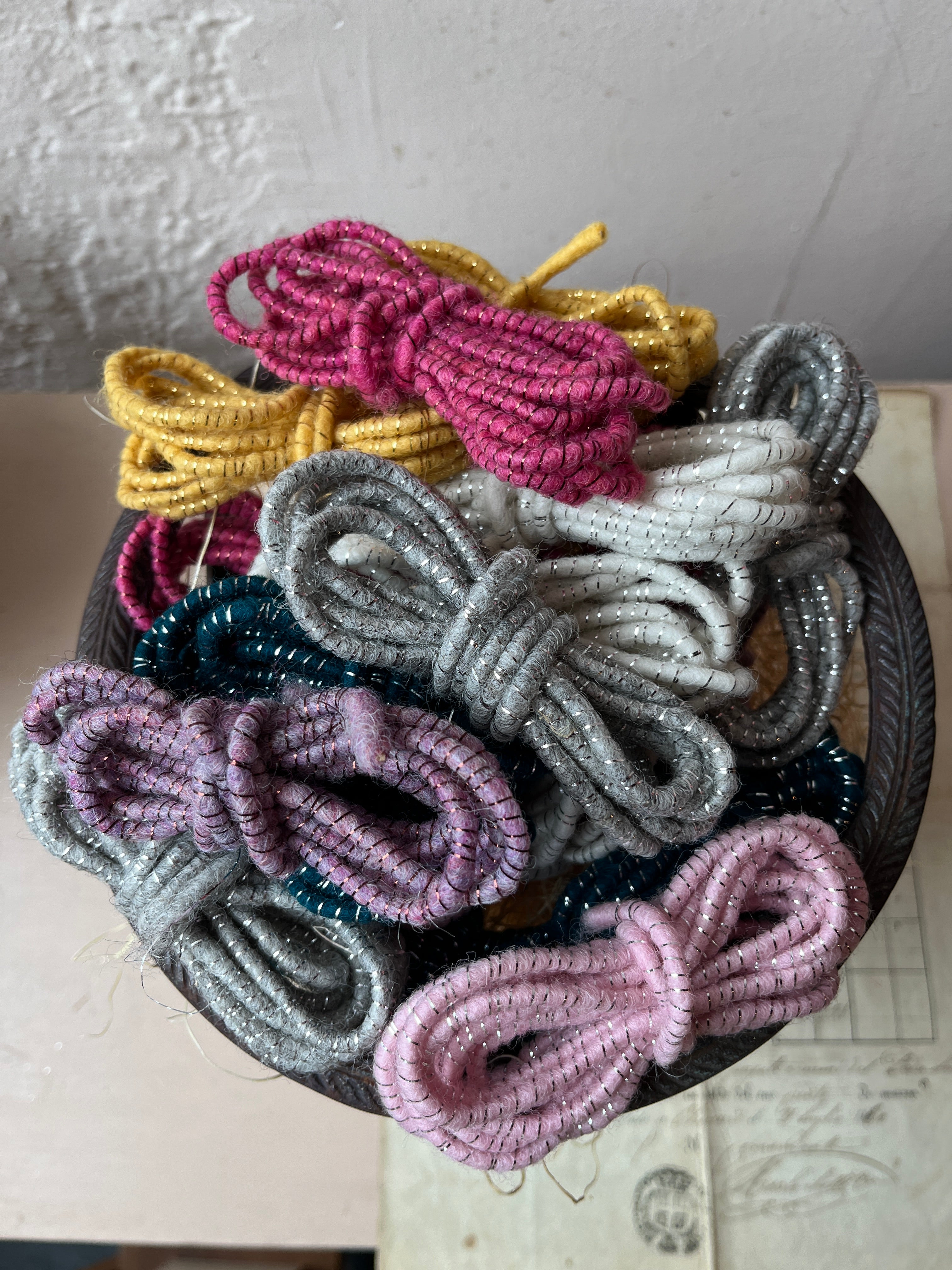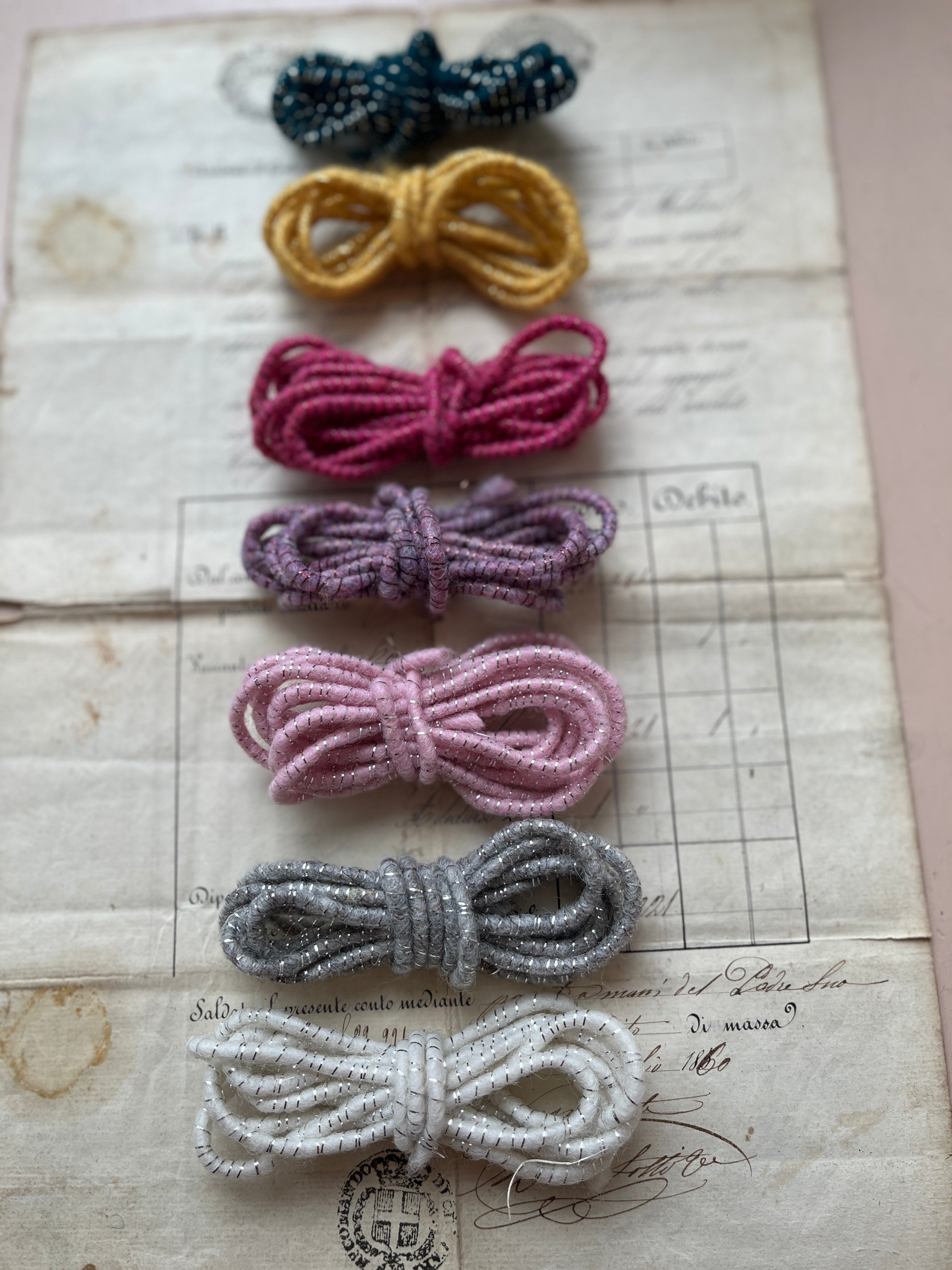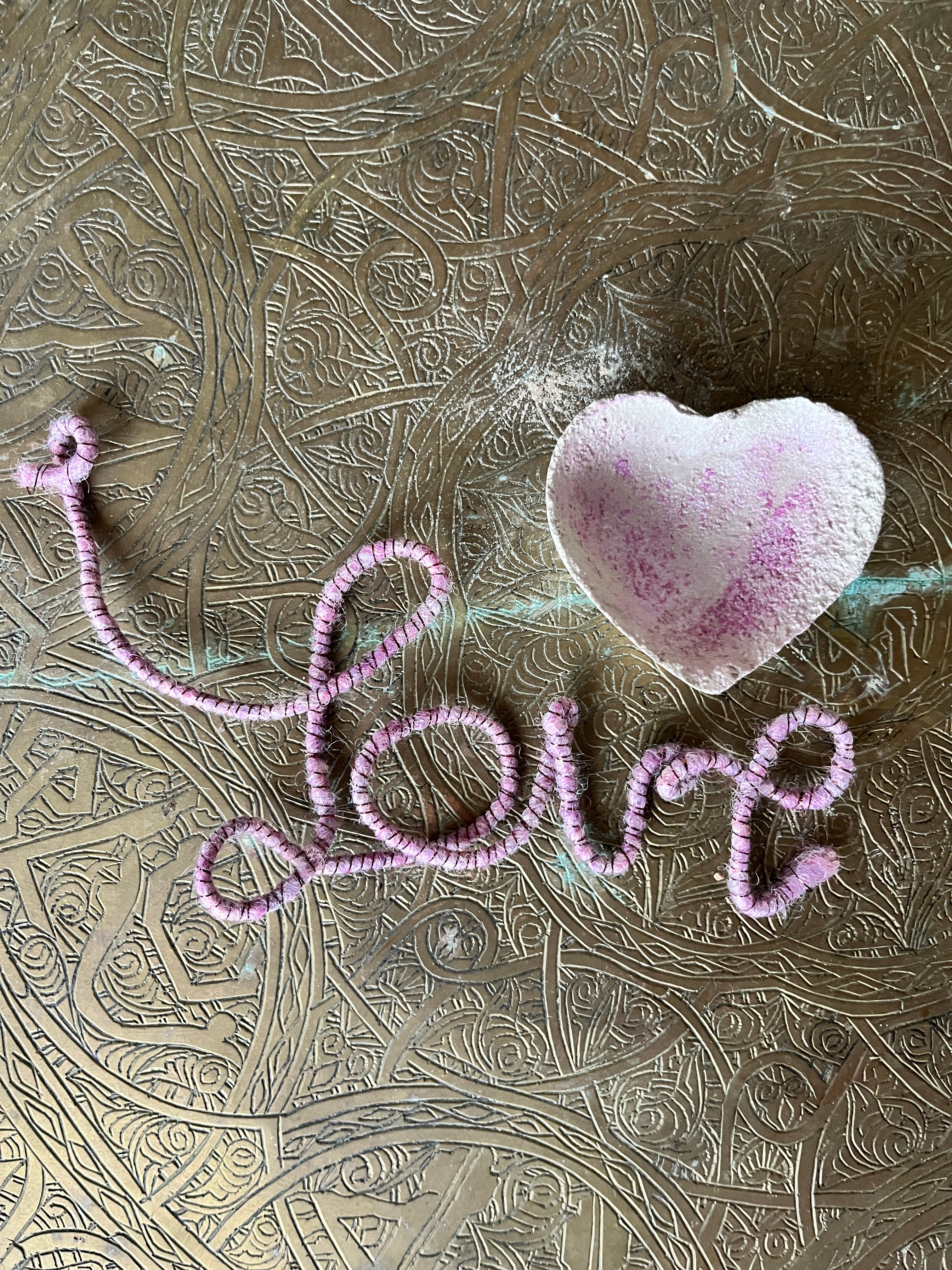 Tinsel-wrapped Wired Twines
These beautifully dyed natural fuzzy wool strands are wired and twisted with metallic lurex threads.  Endless creative endeavors await with these twines, incorporating them into your paper. textile and craft projects.
2 yard bundles of each color:  teal, mustard, fuchsia, lavender, light pink, grey and white. OR 3 yards of an individual color.
 Made in Austria.