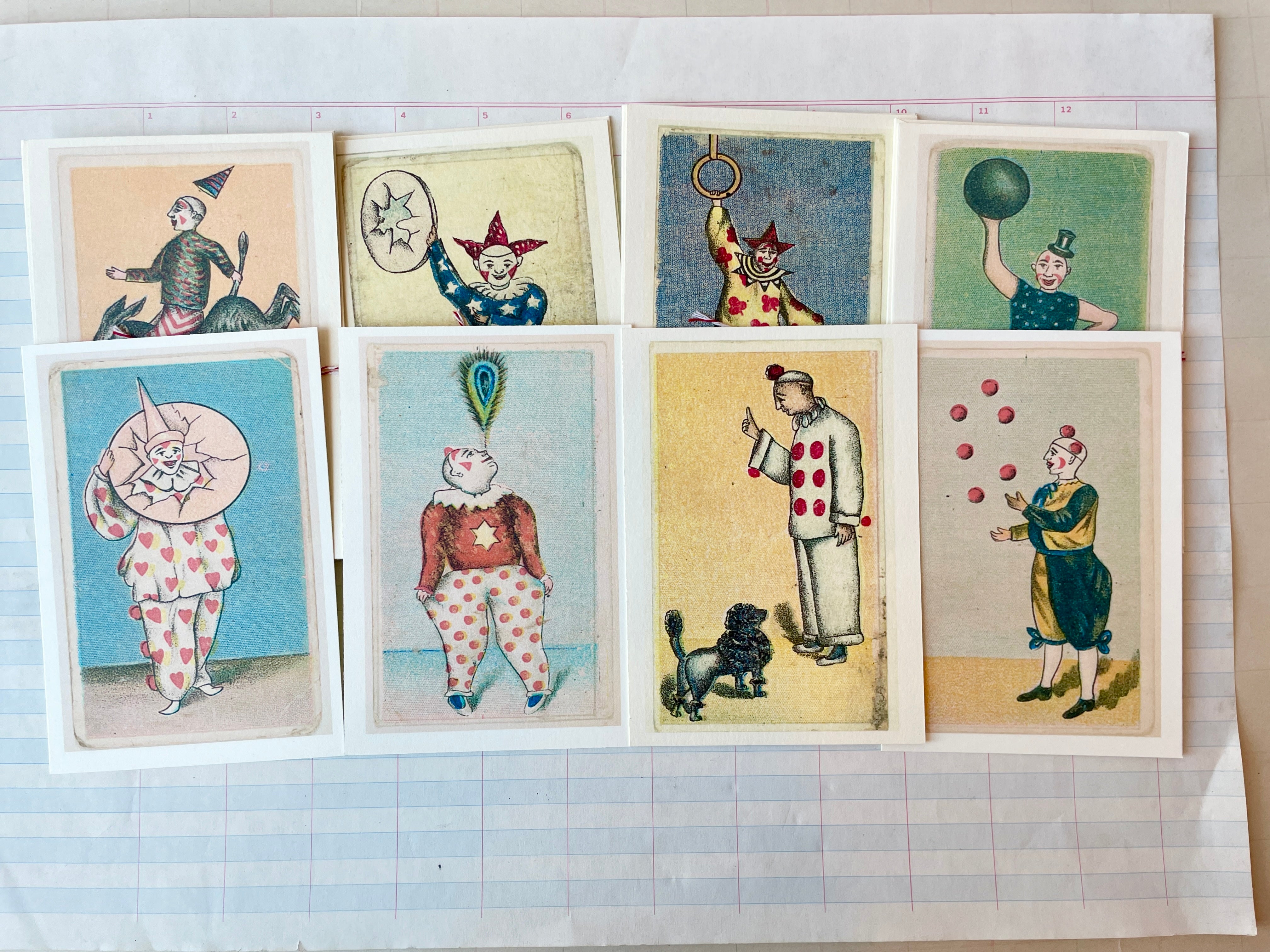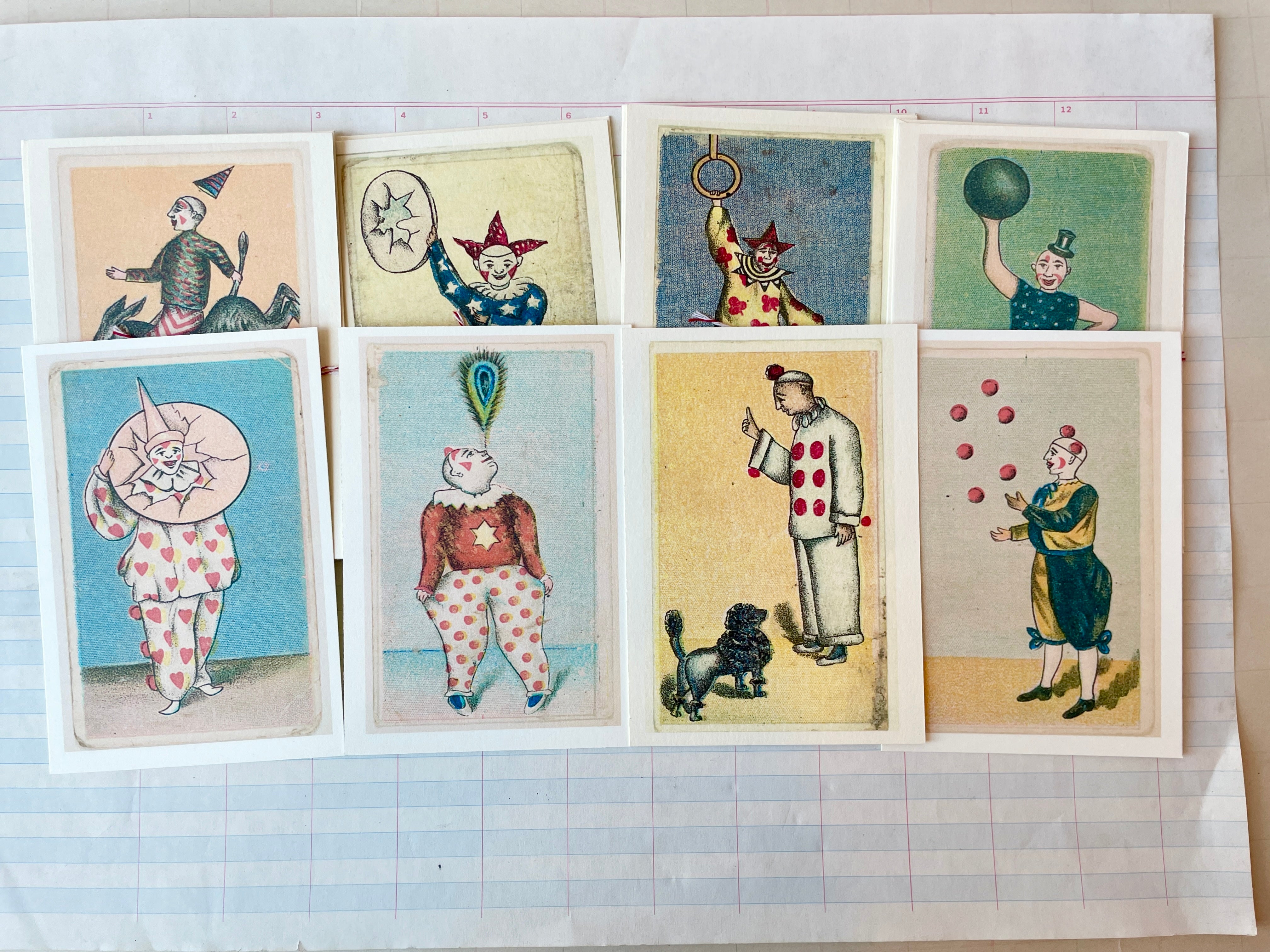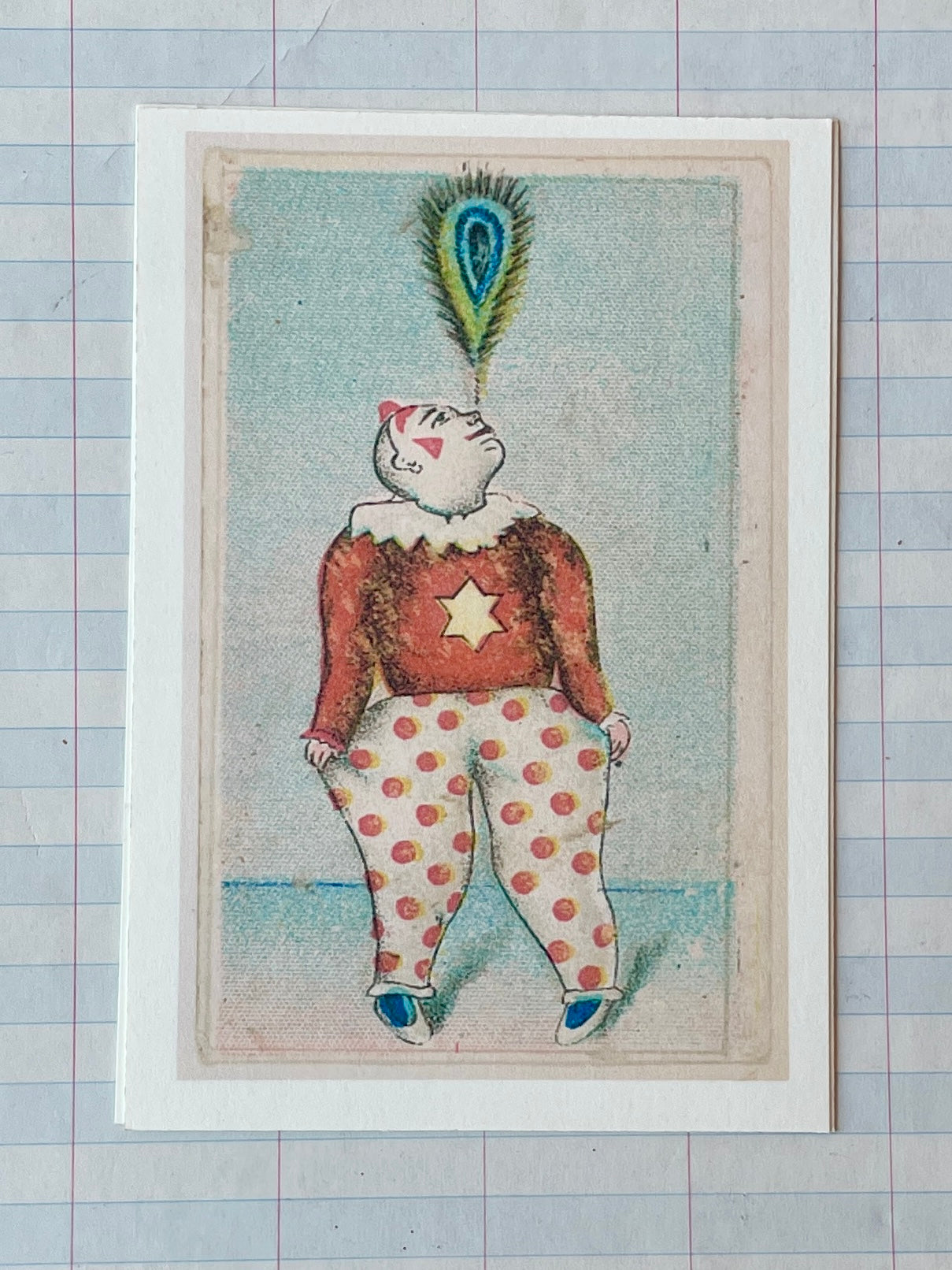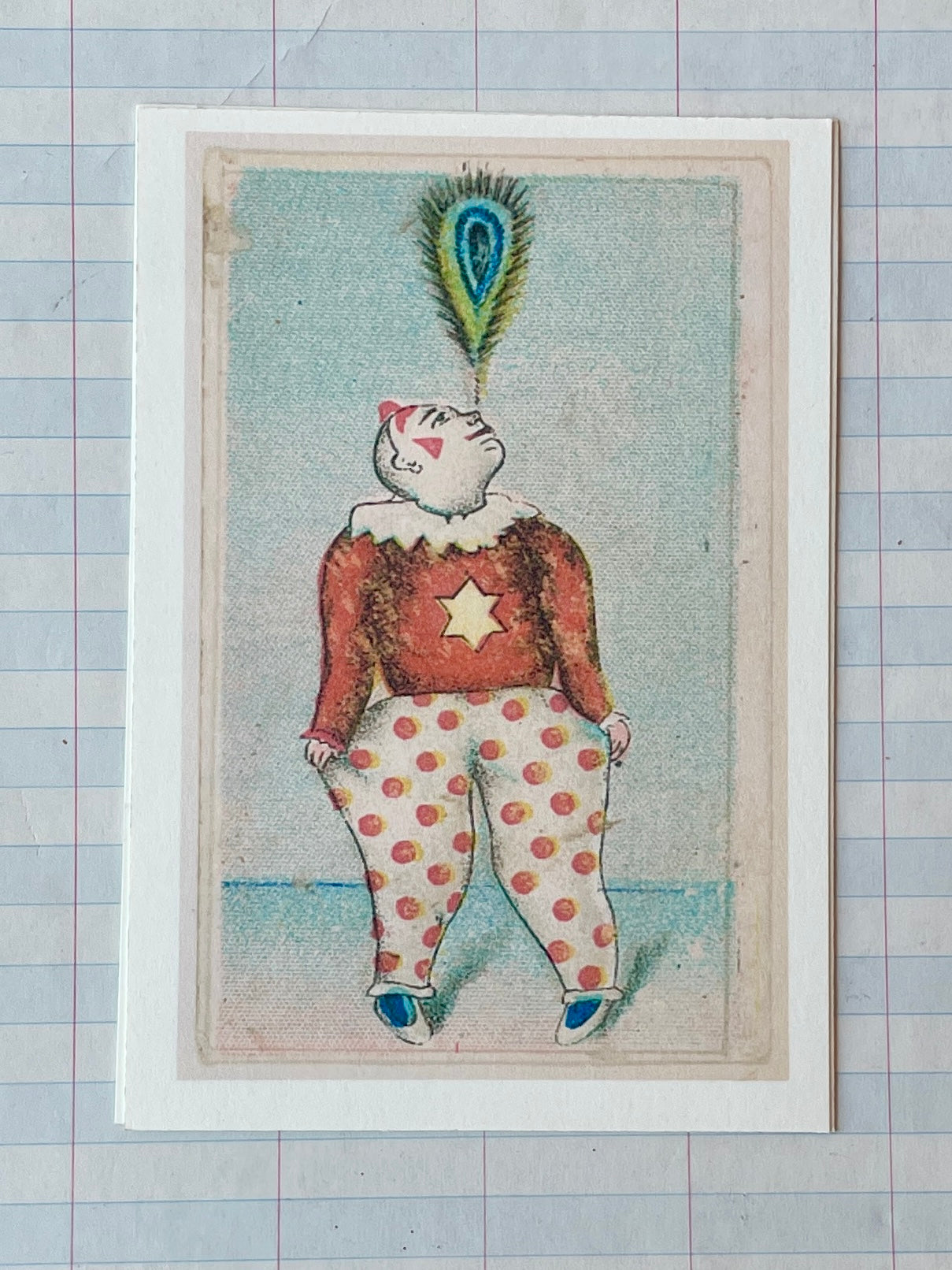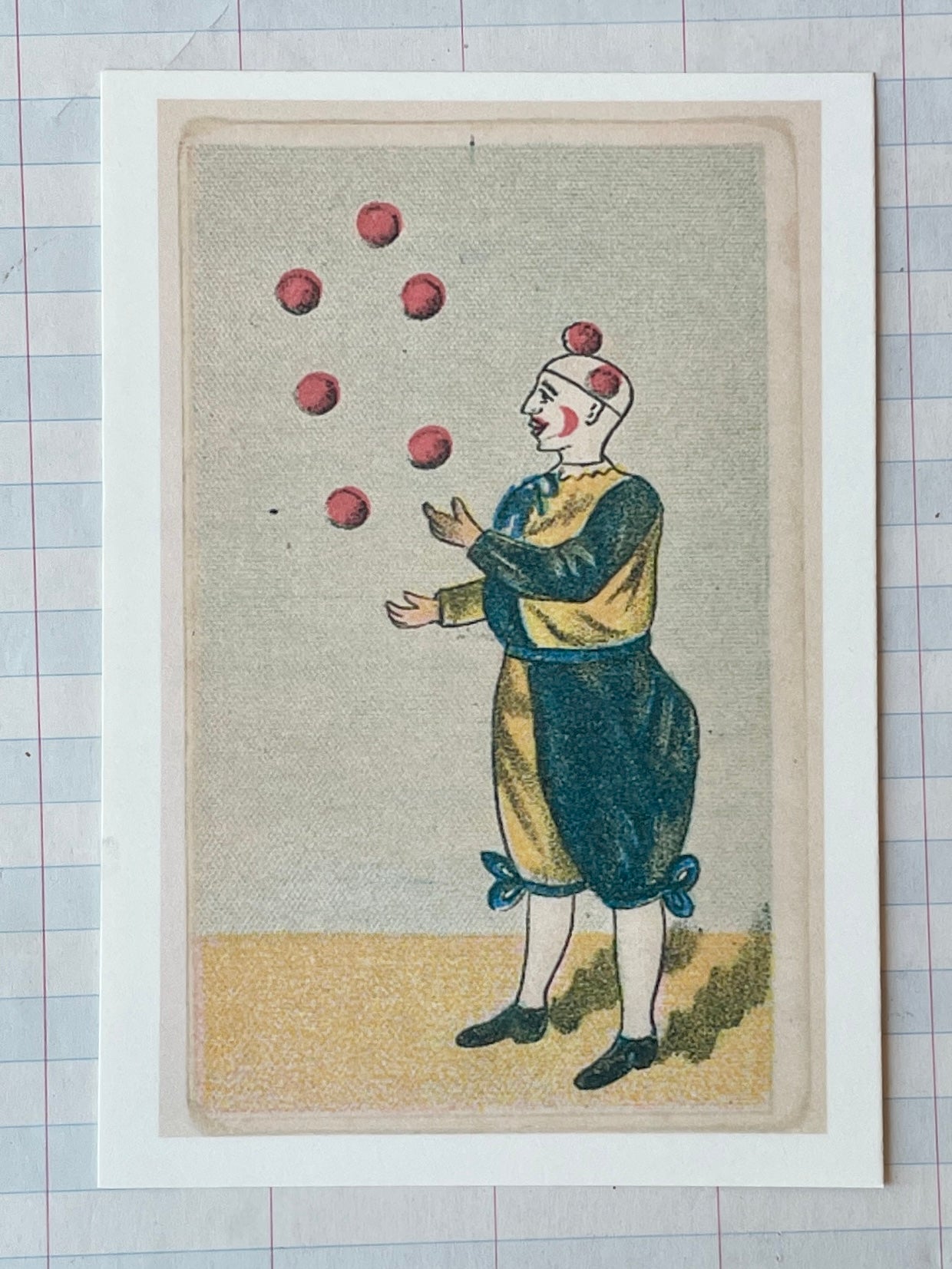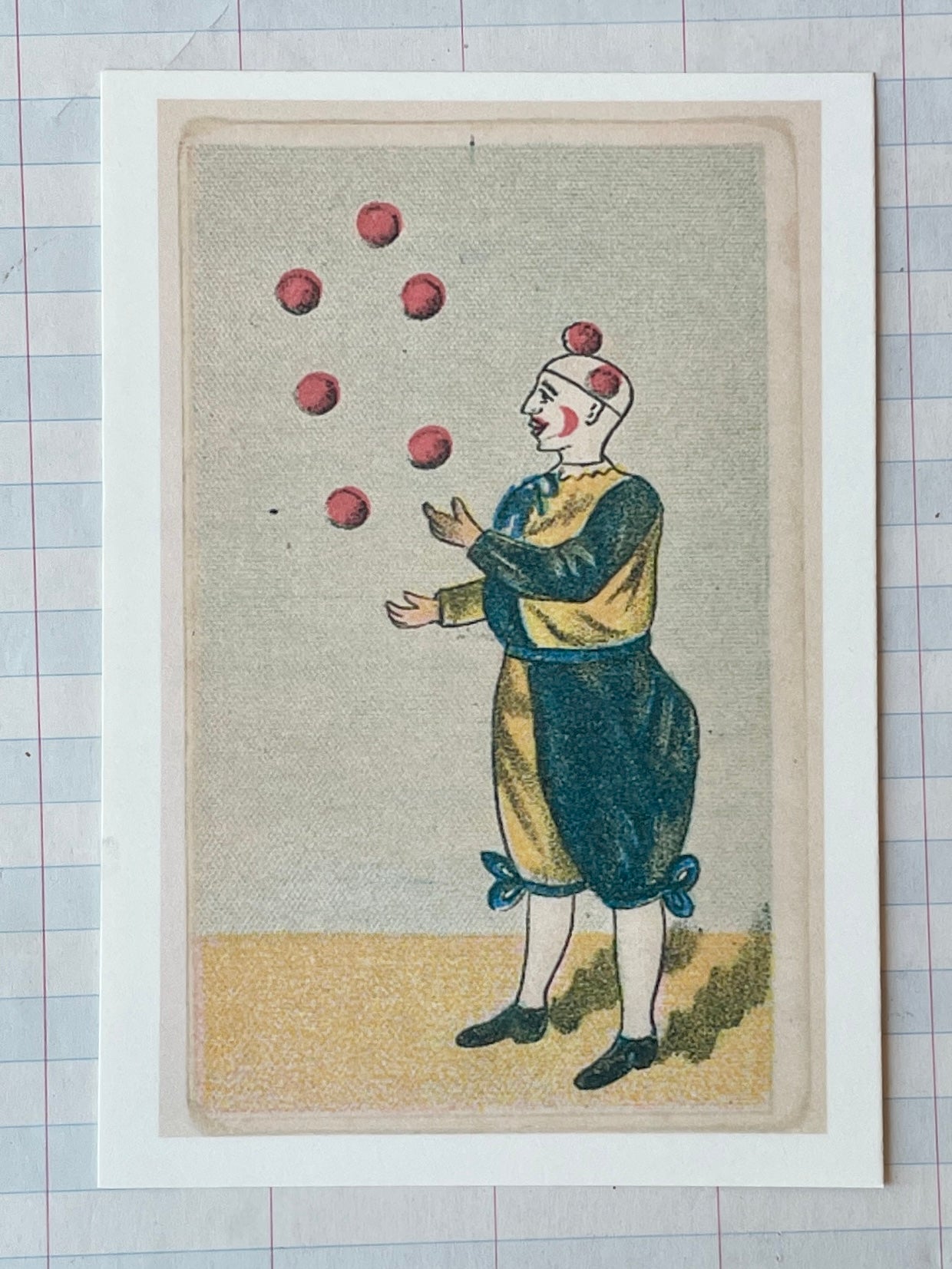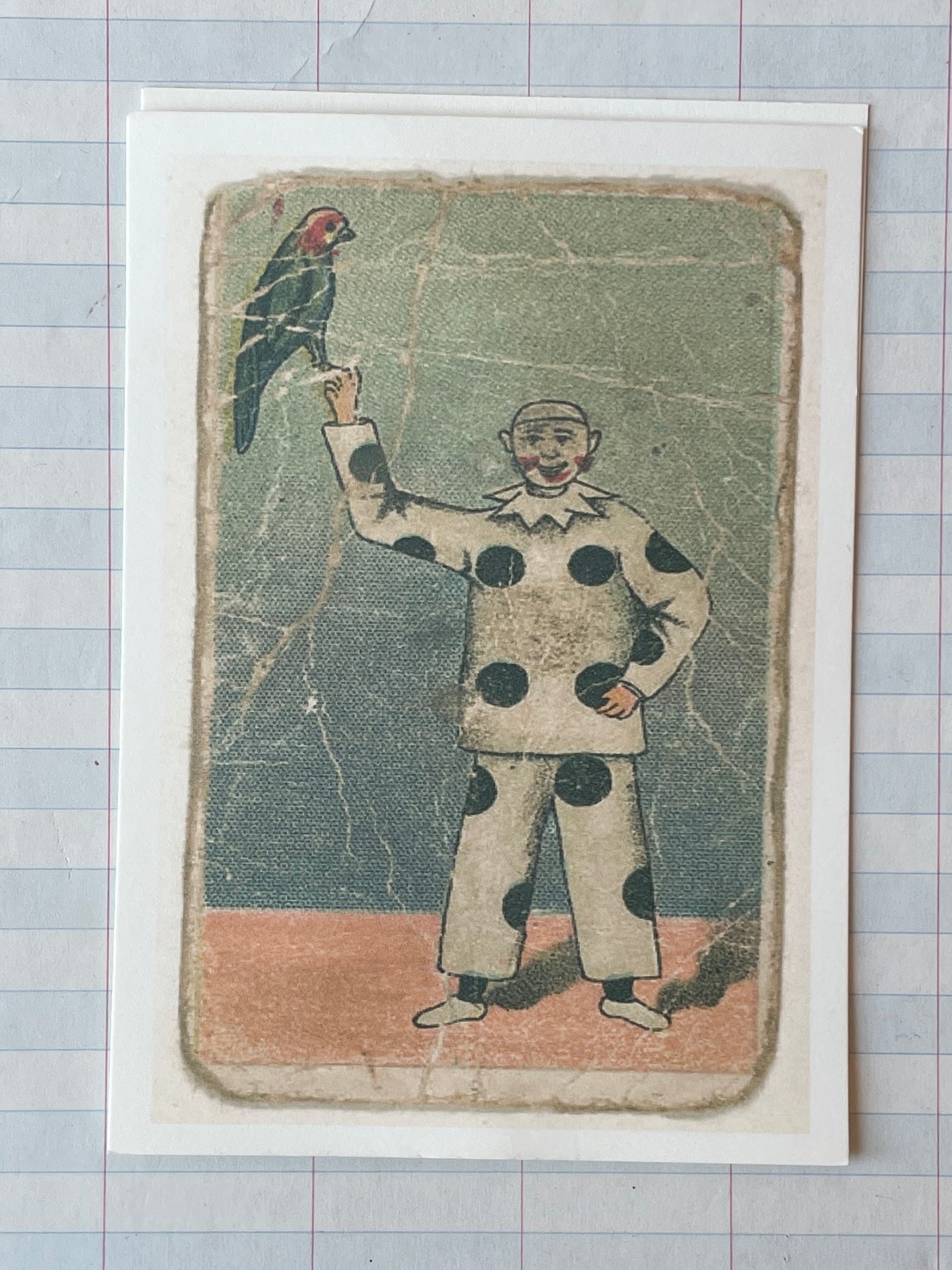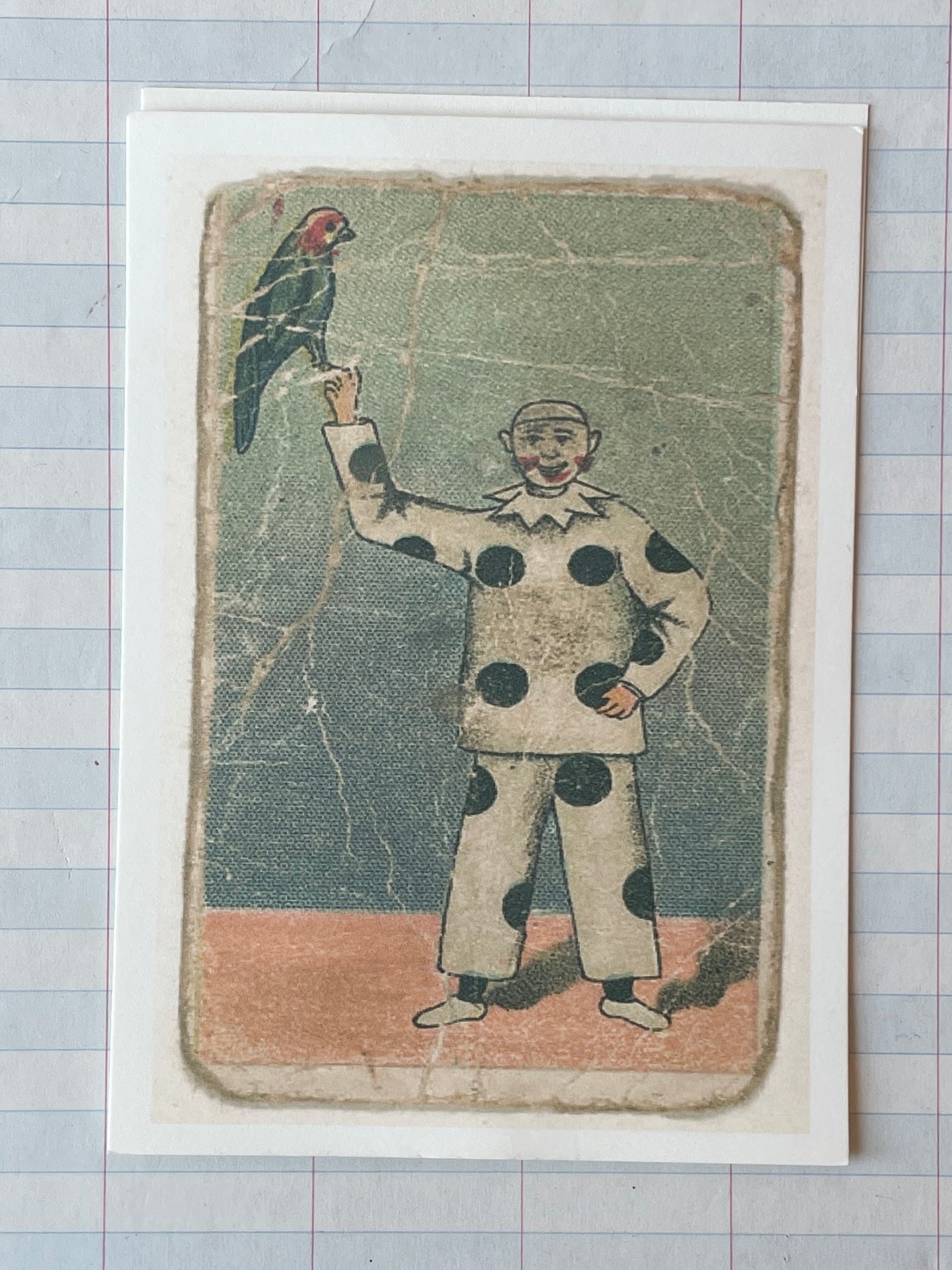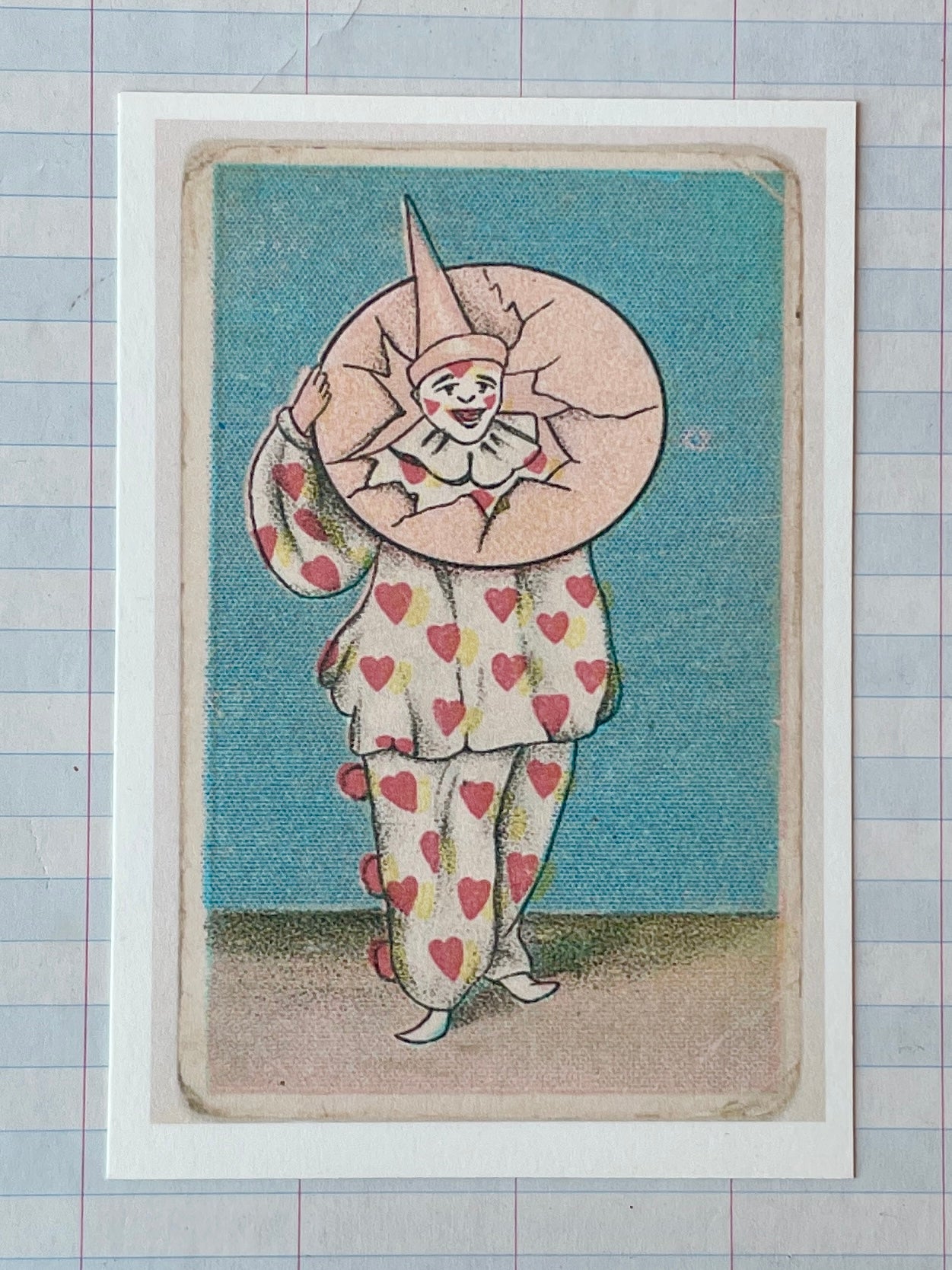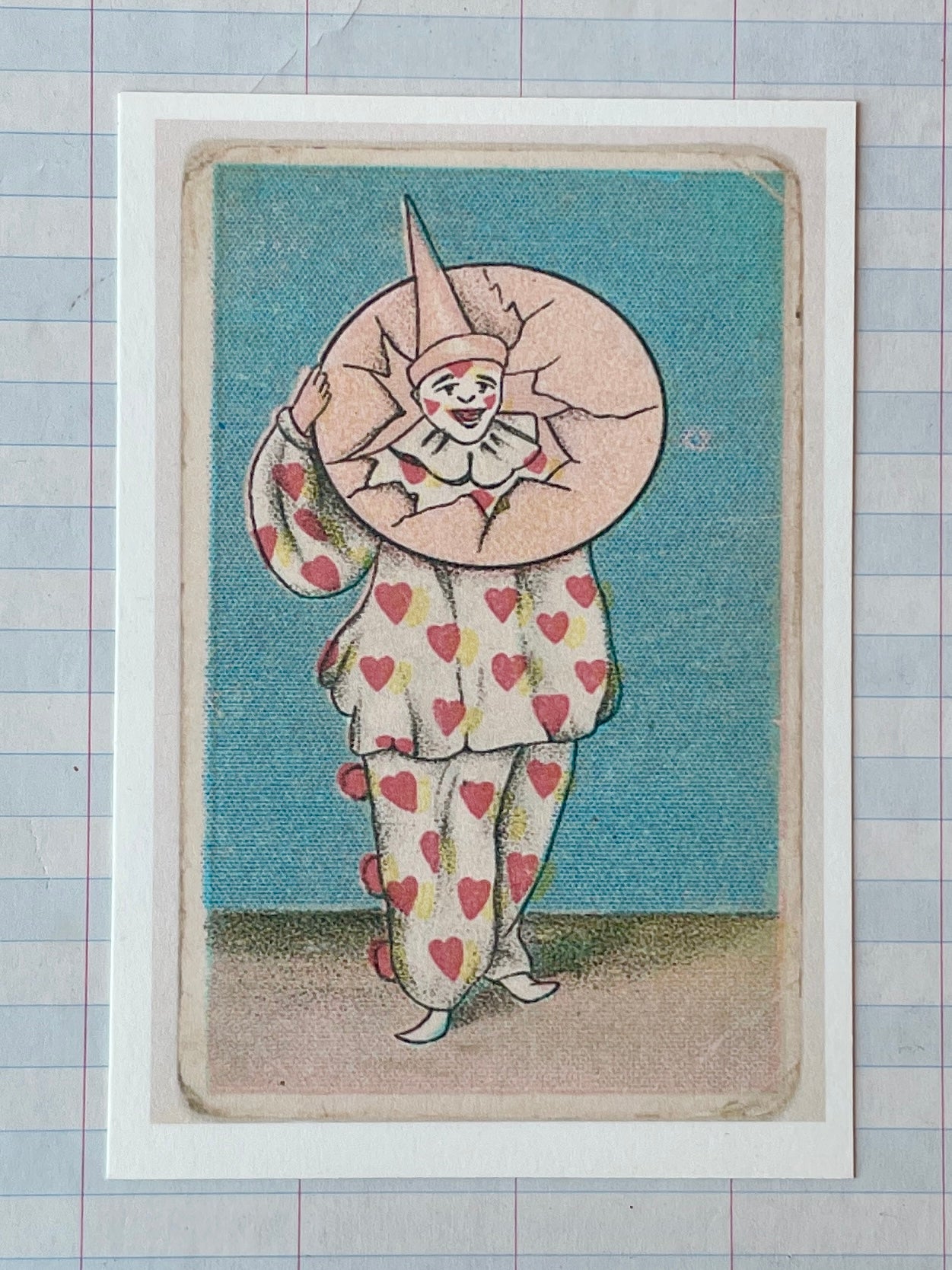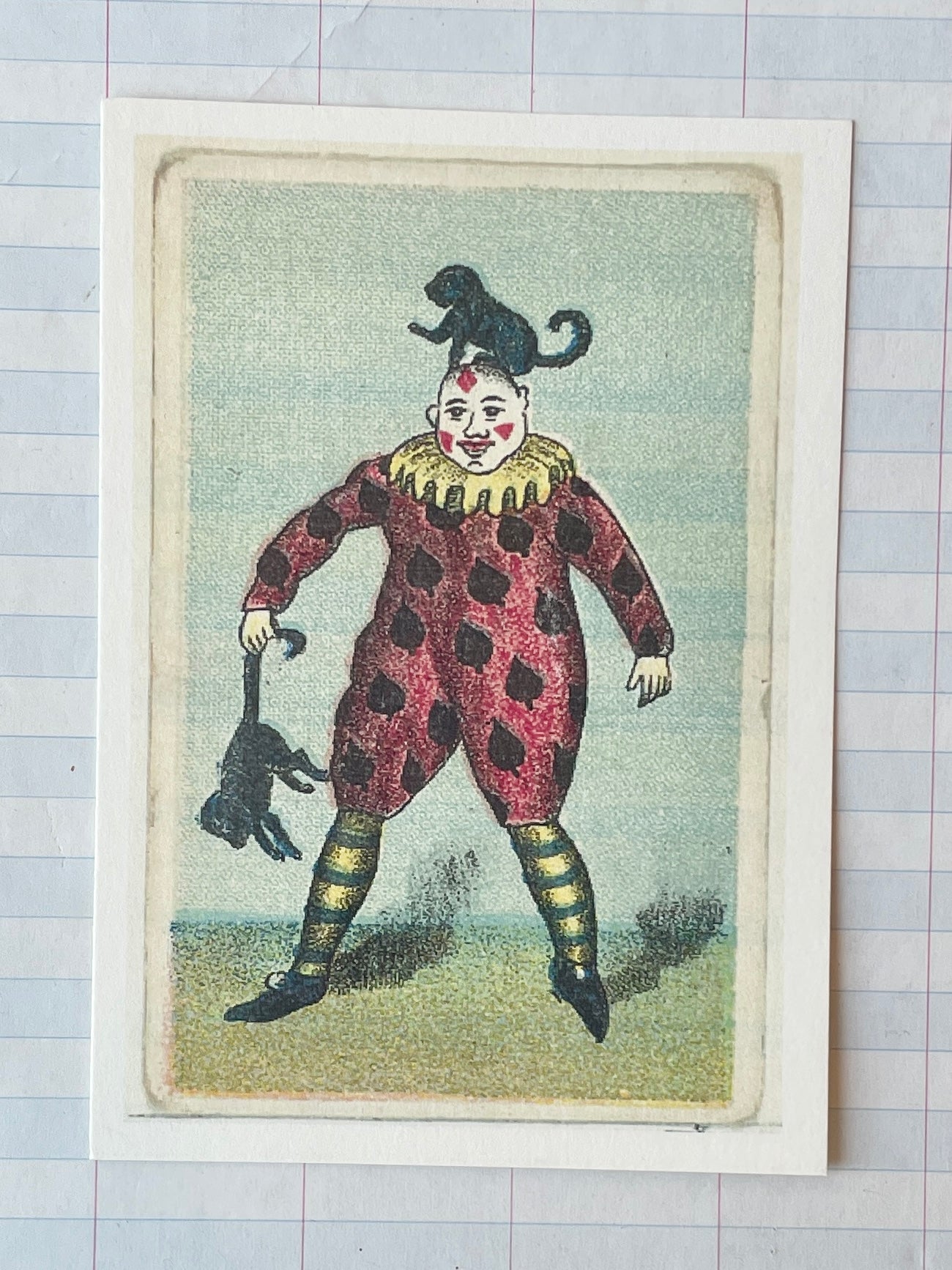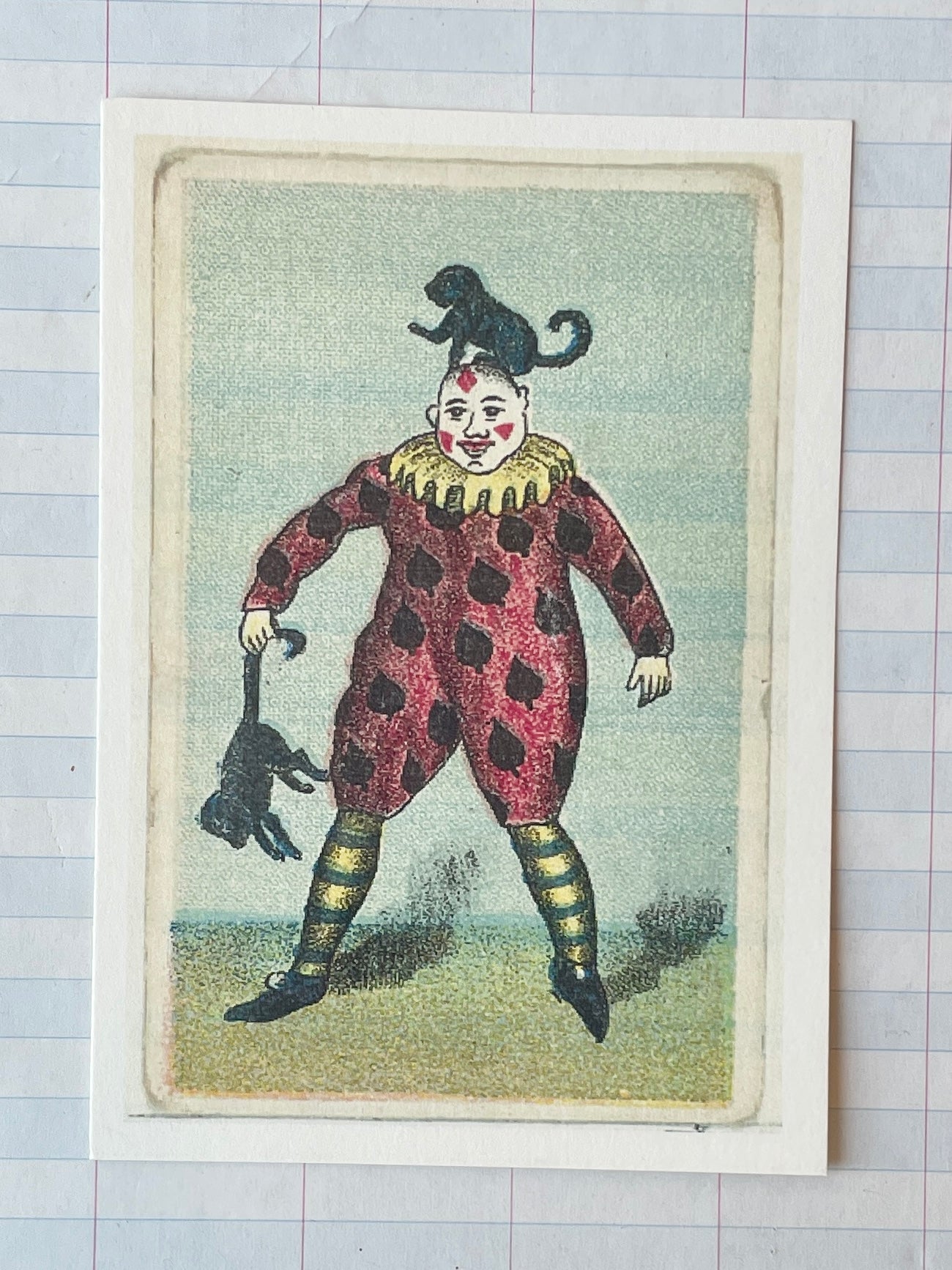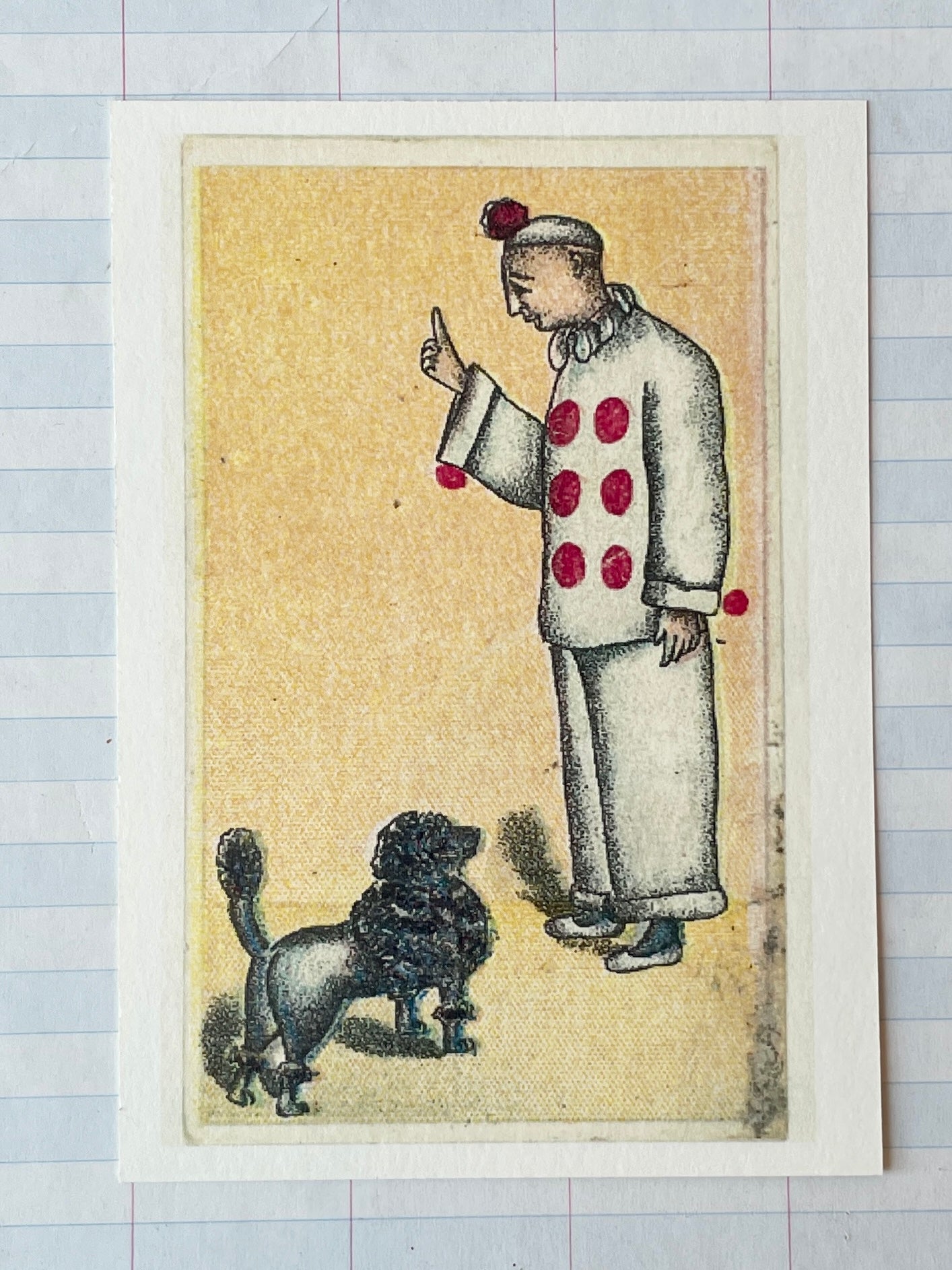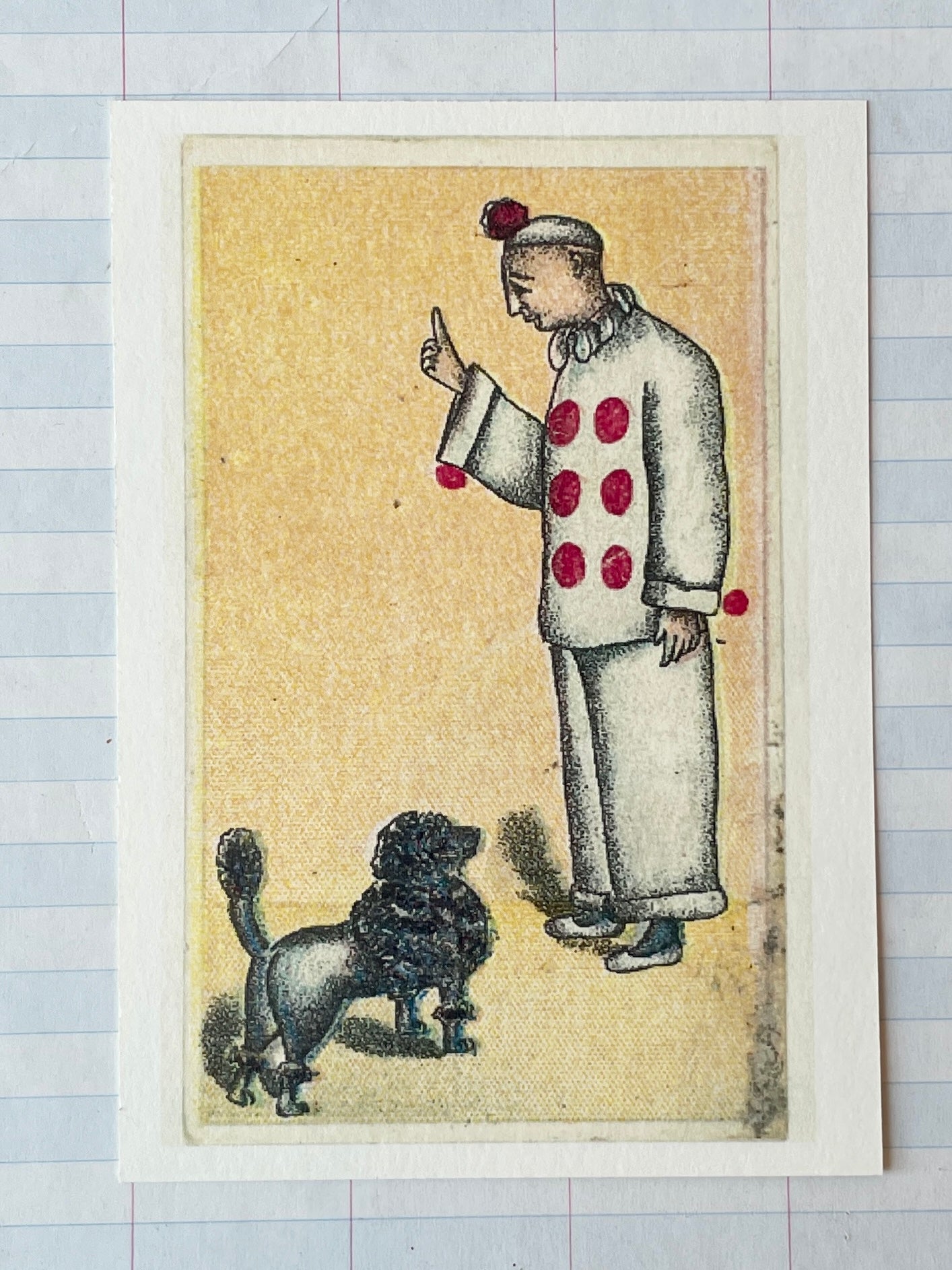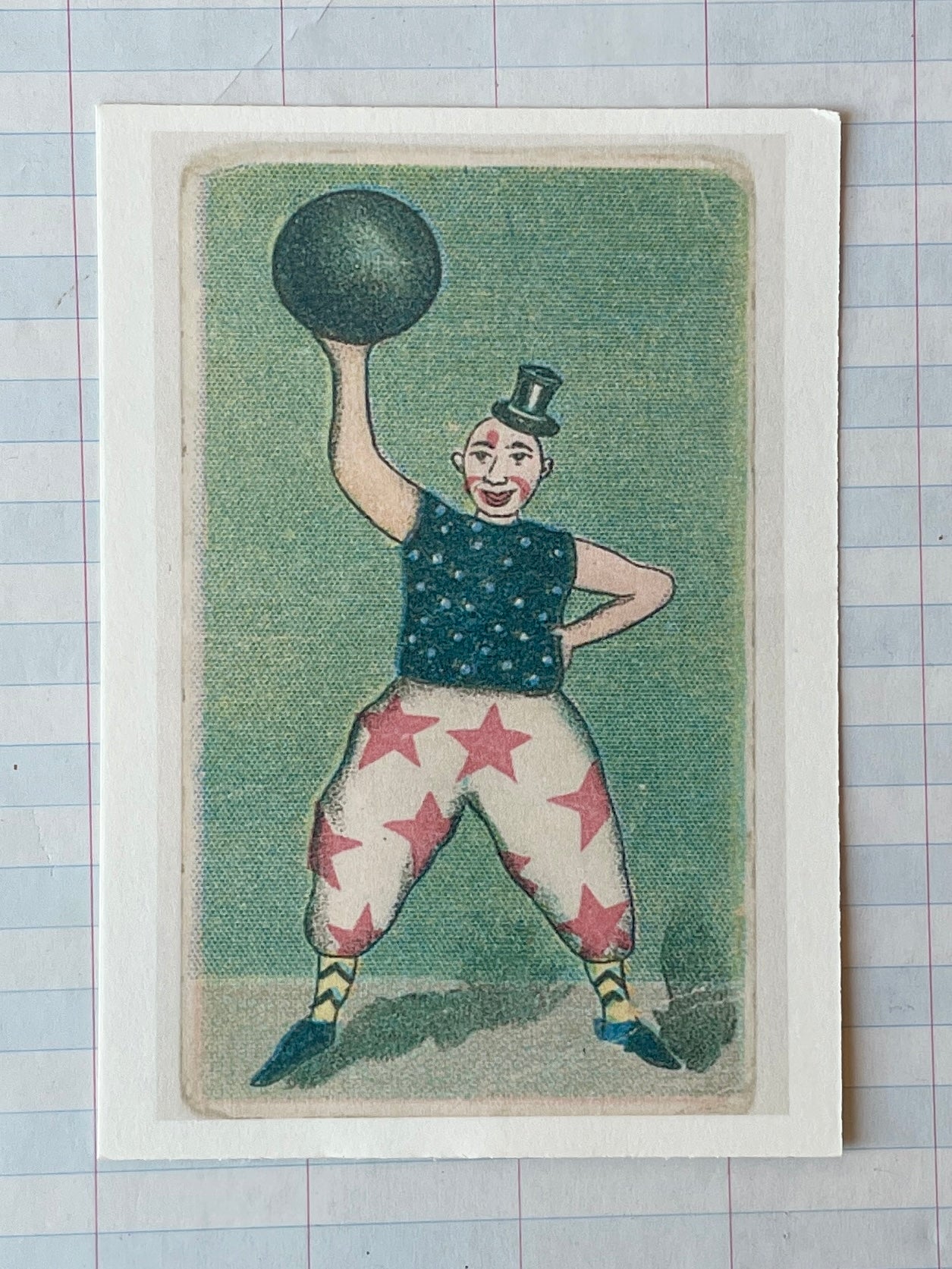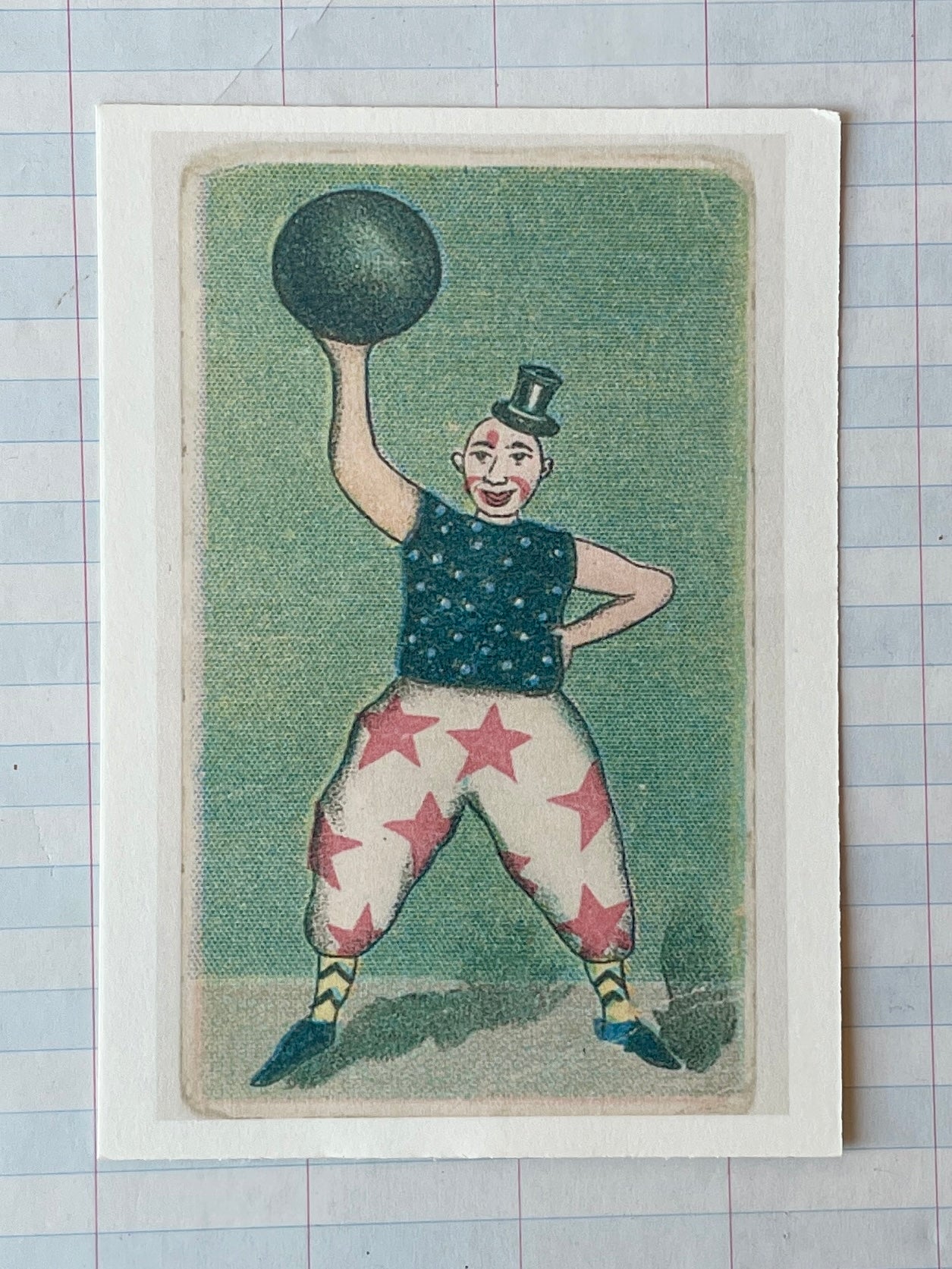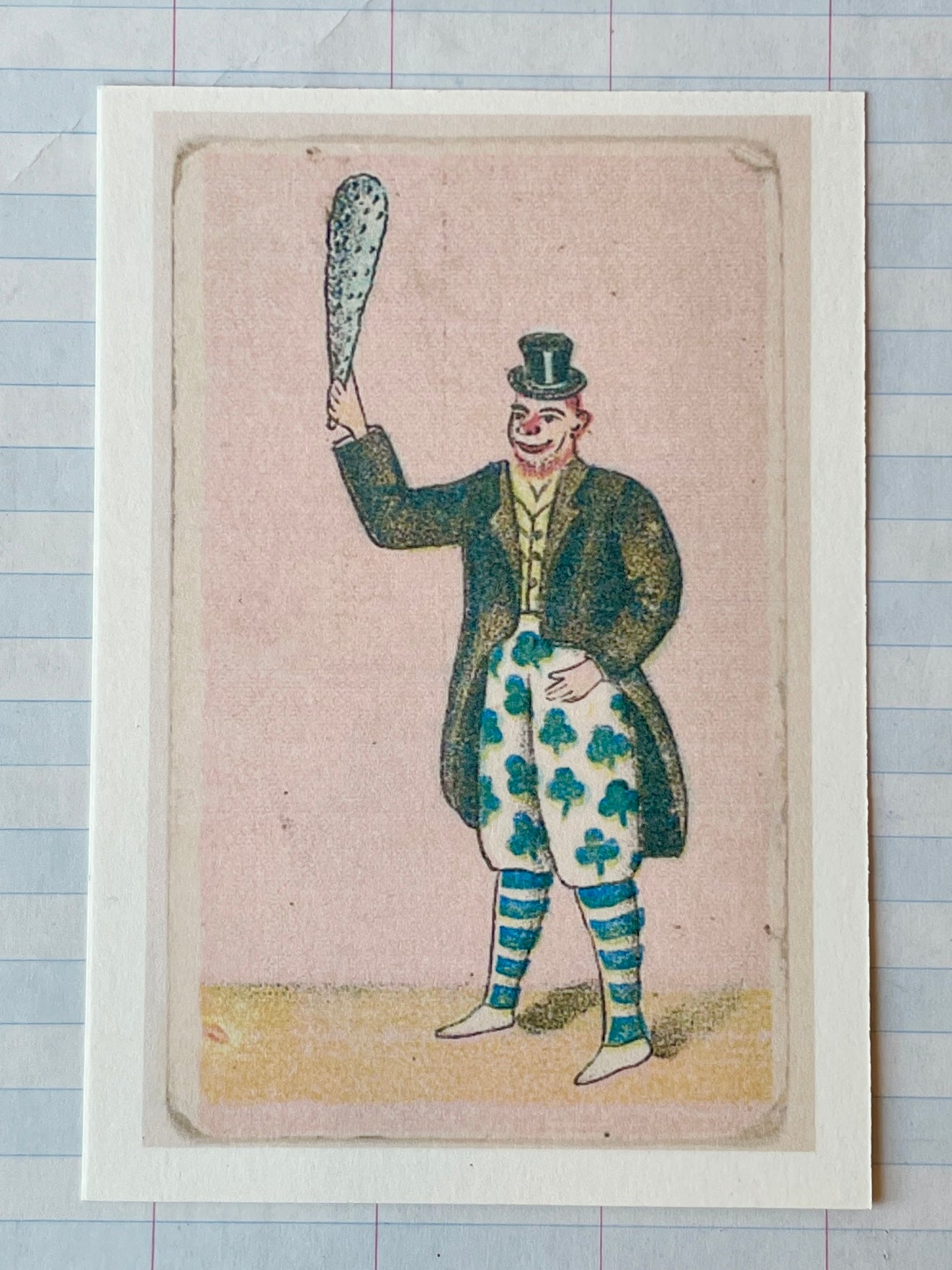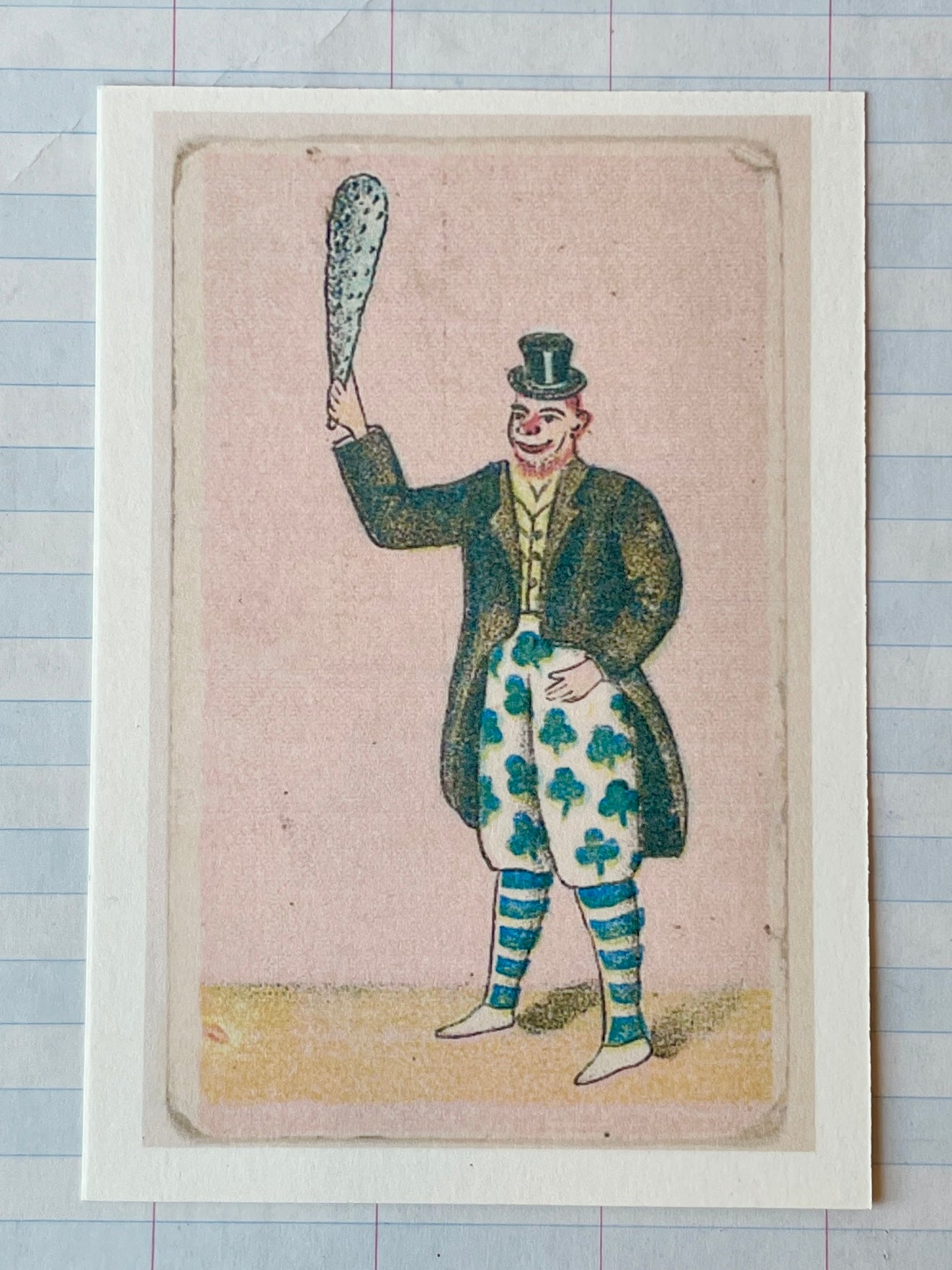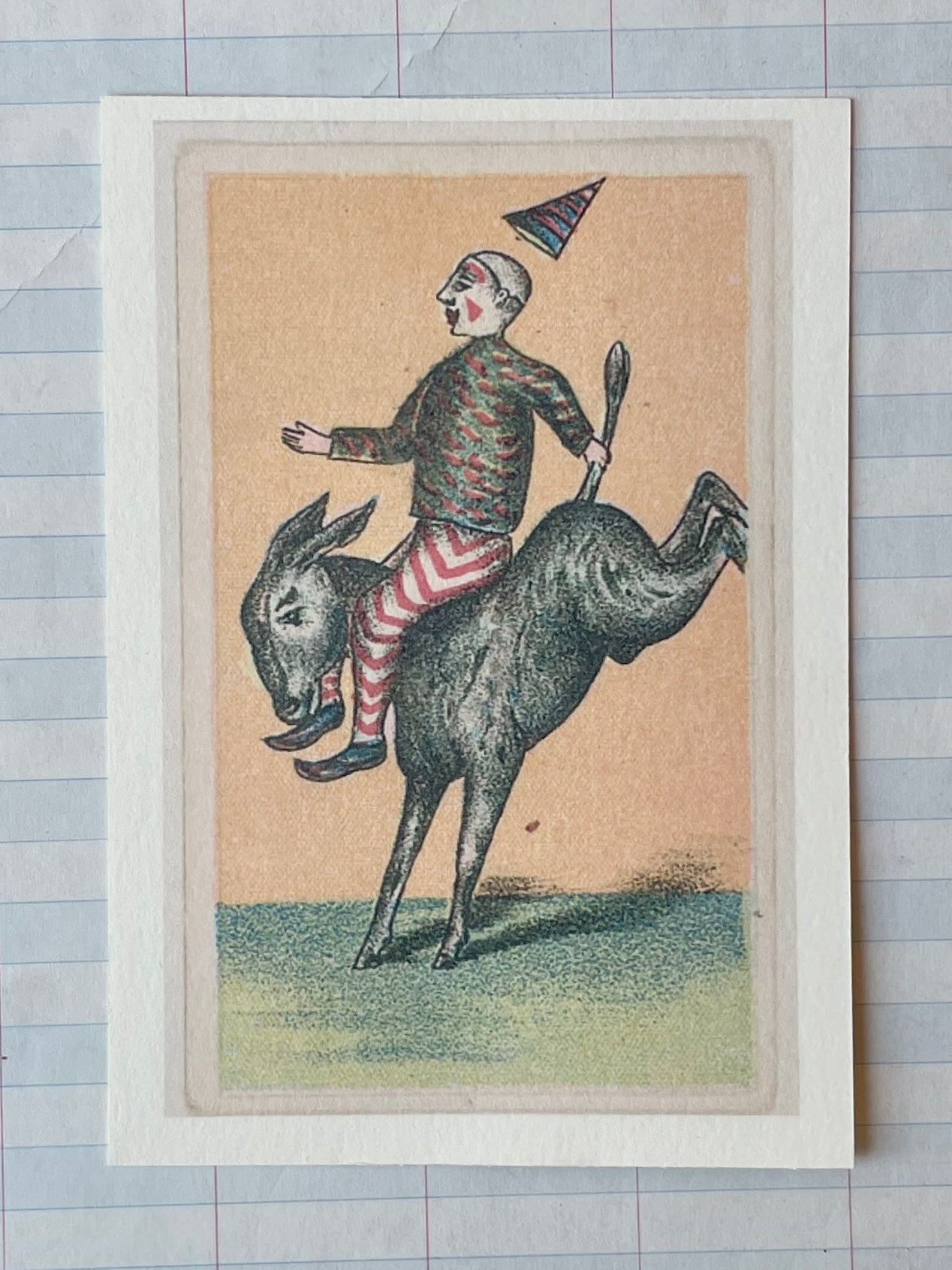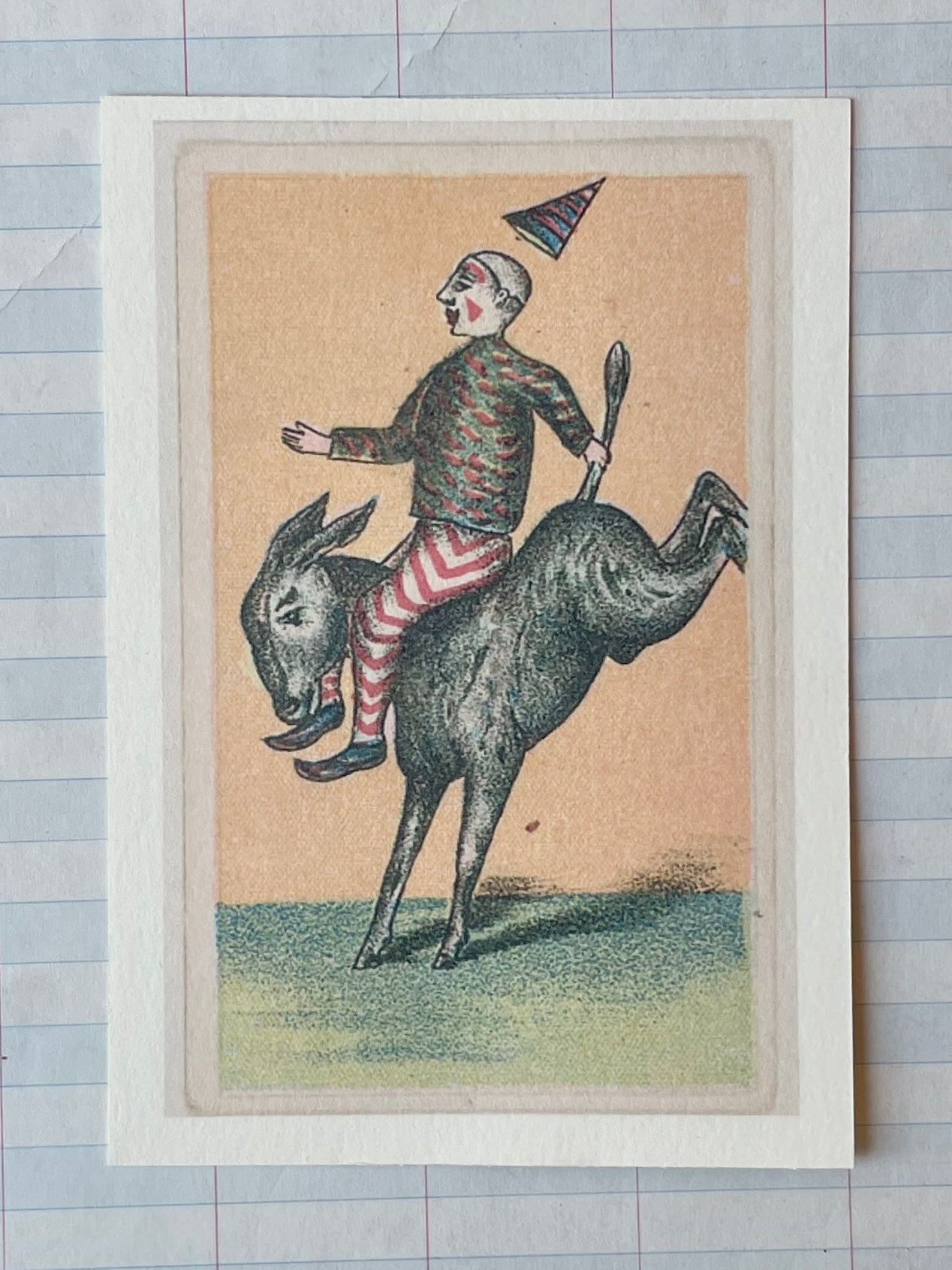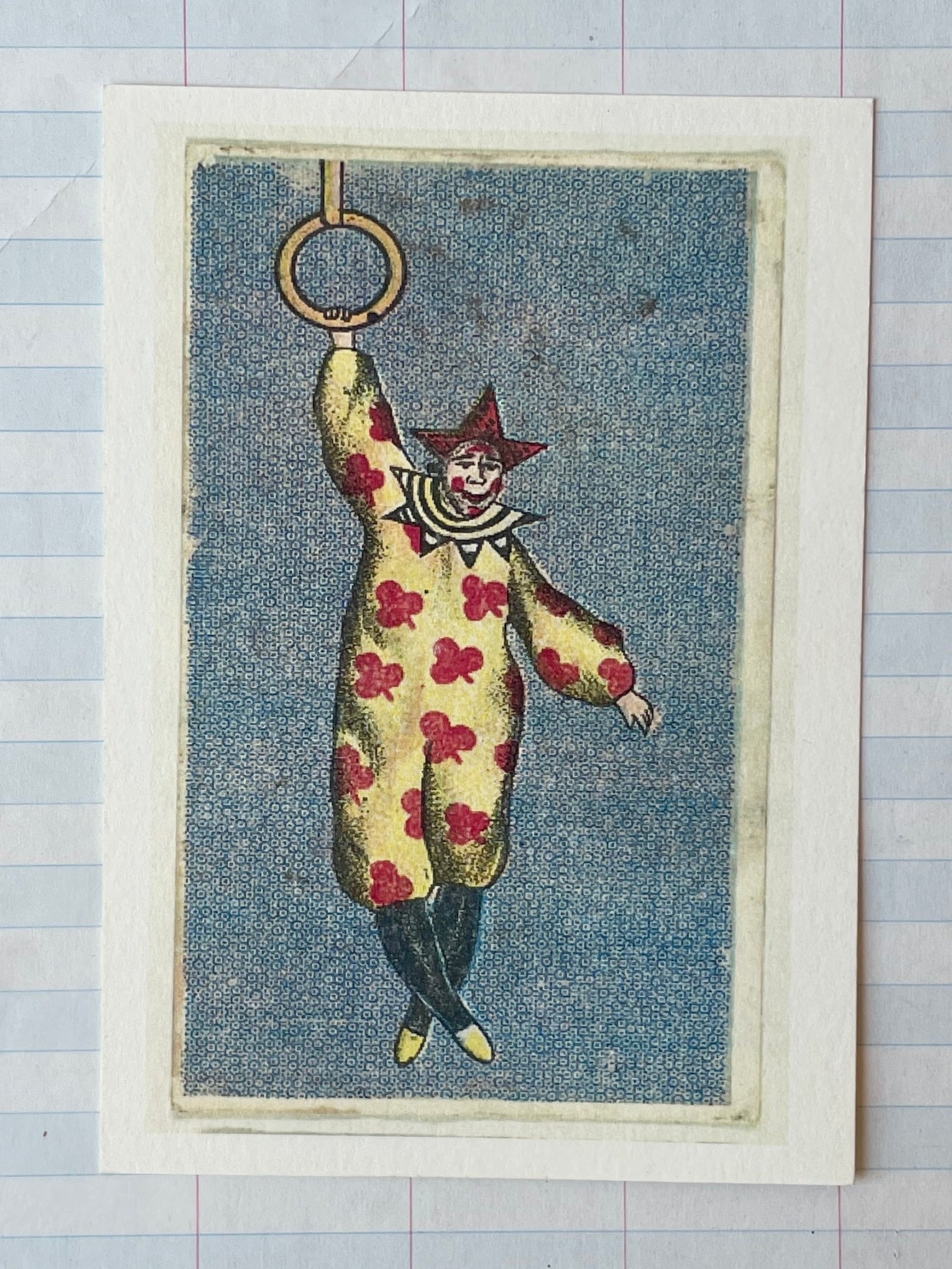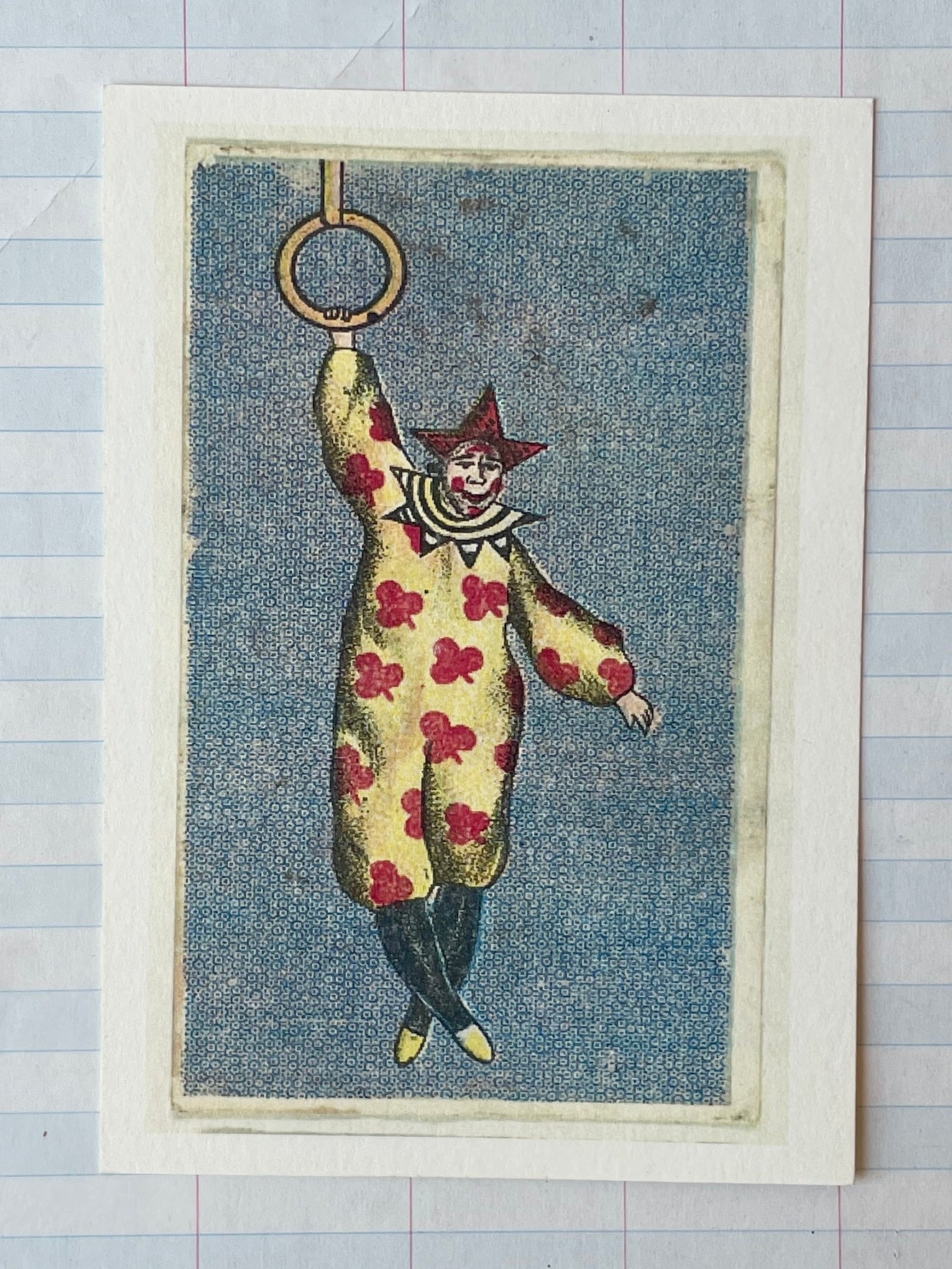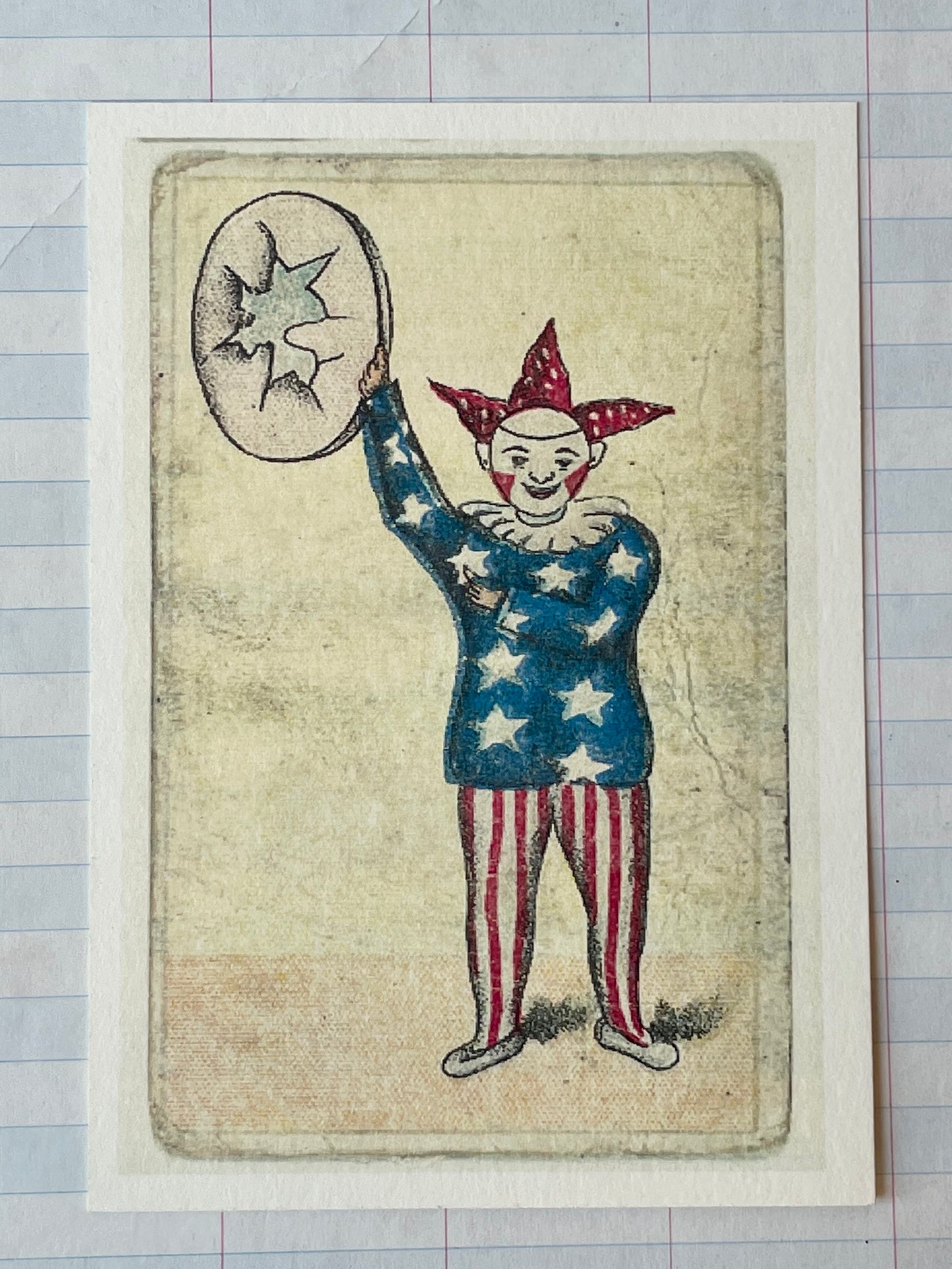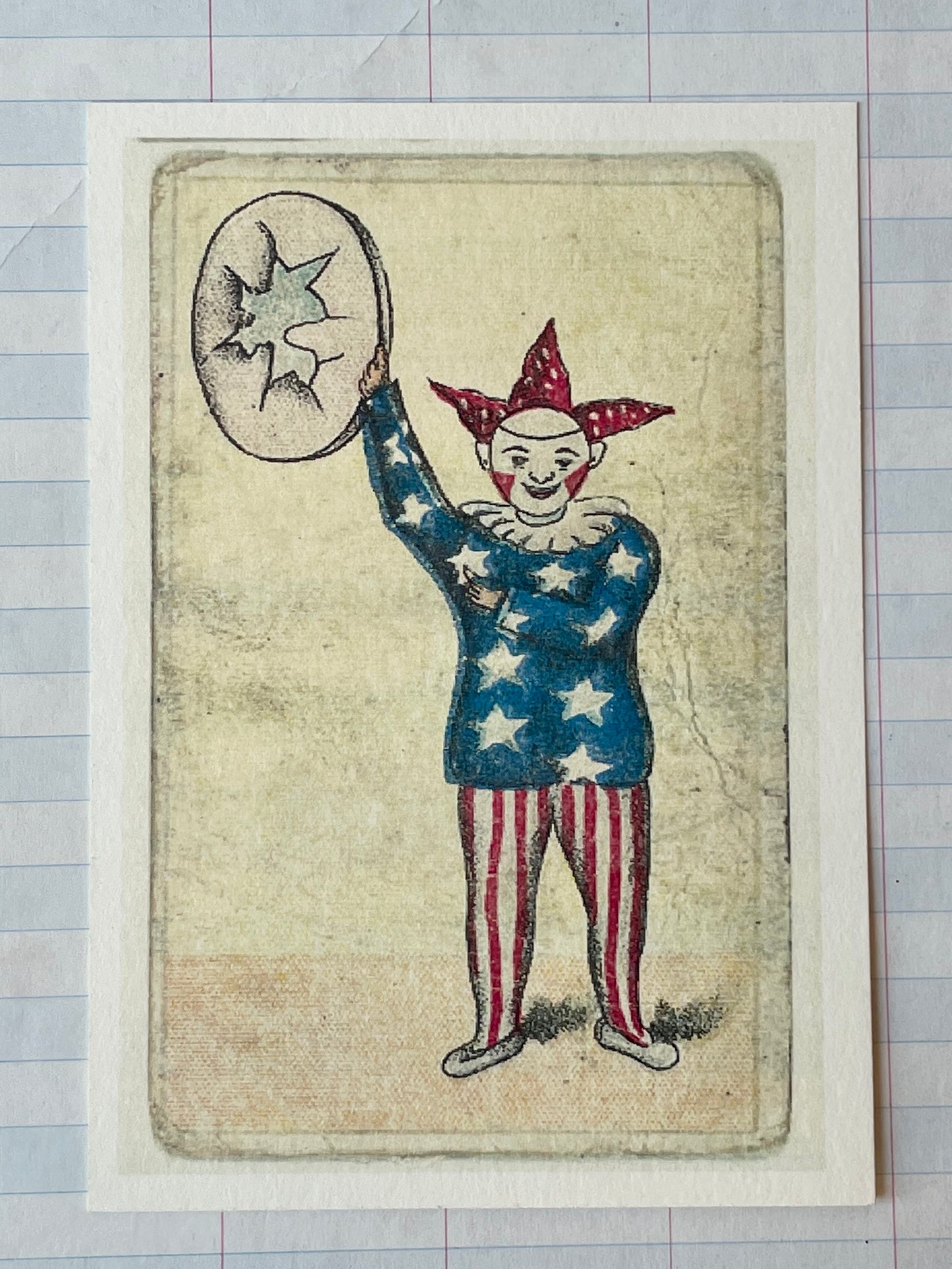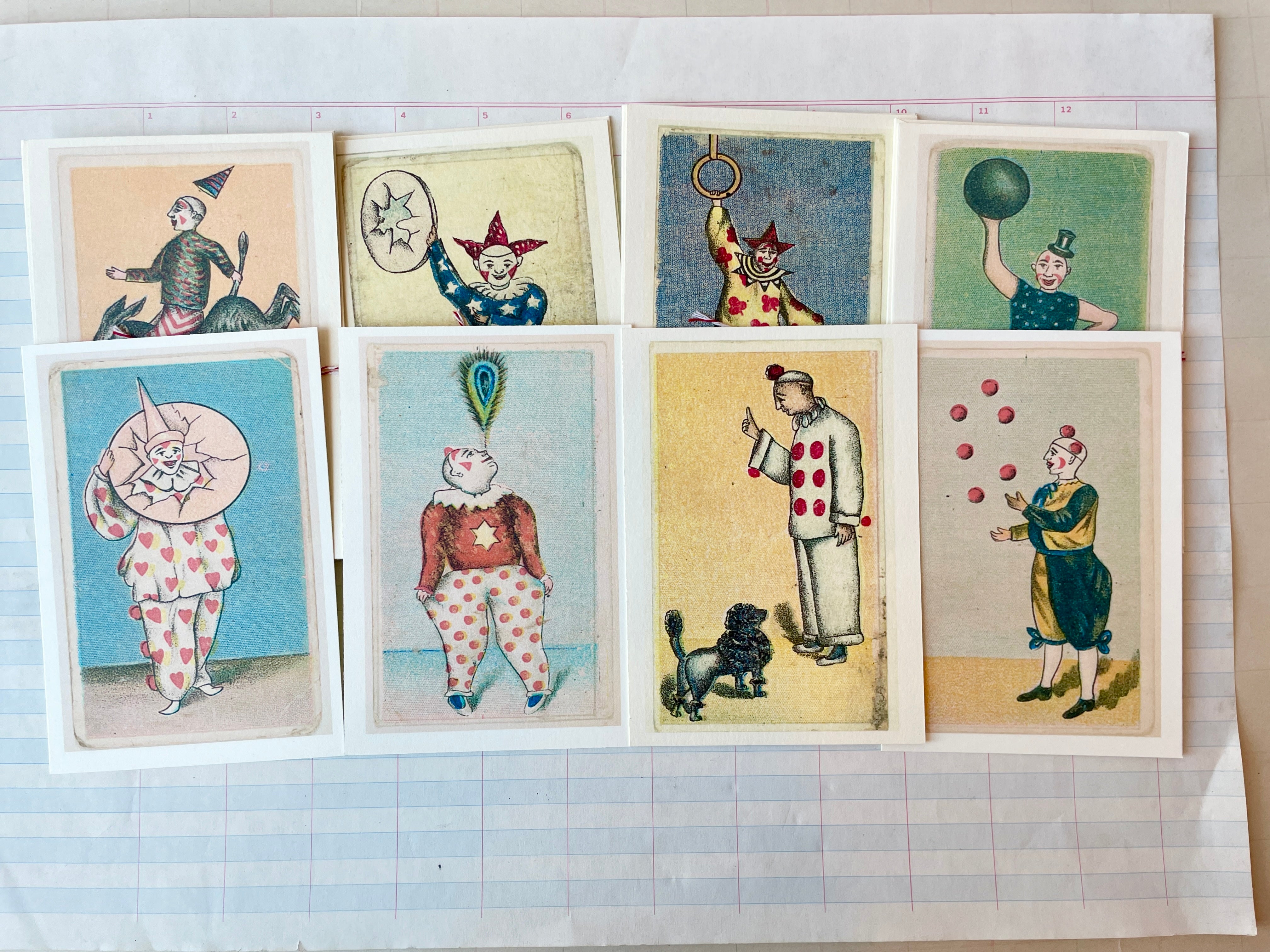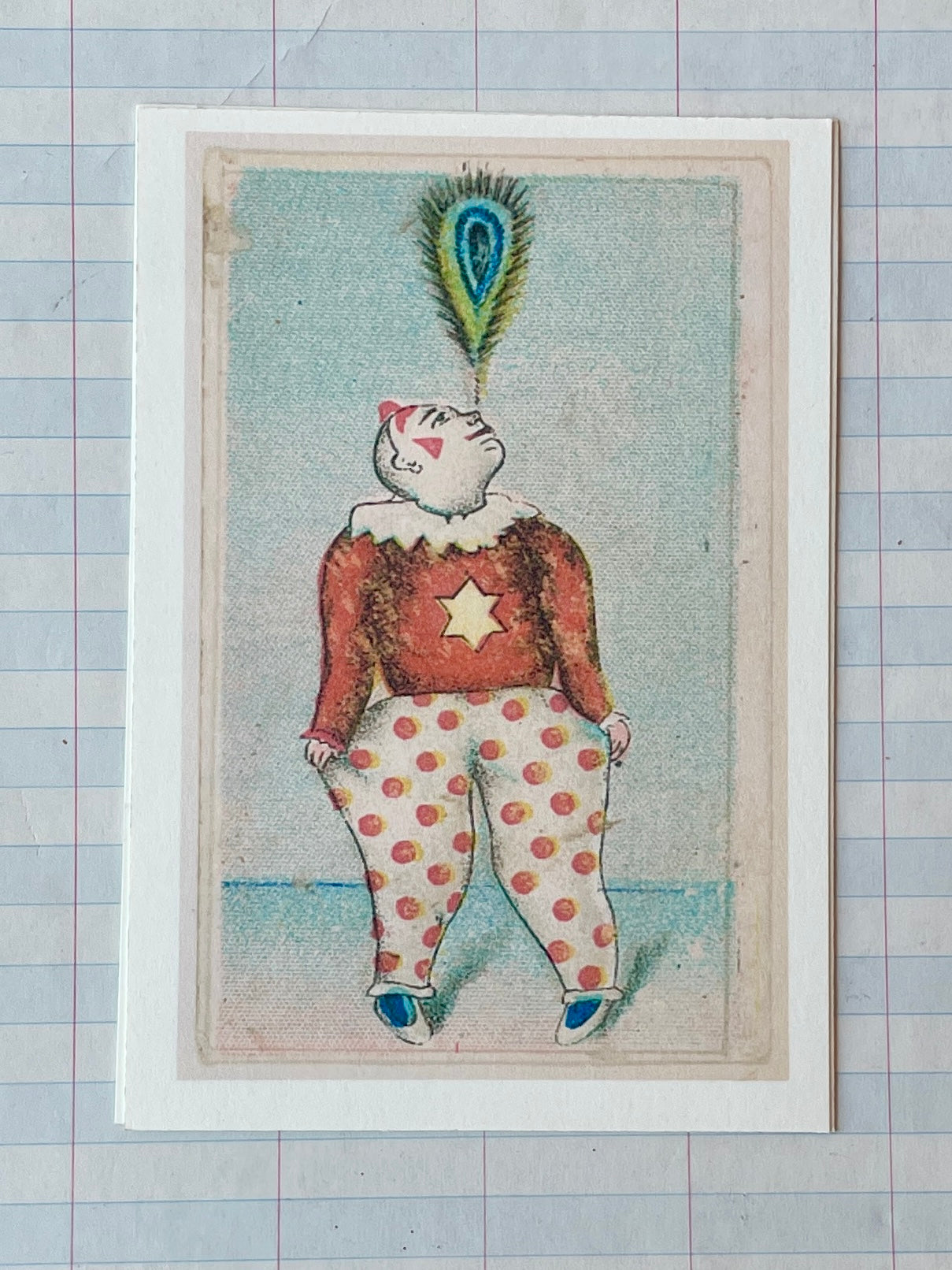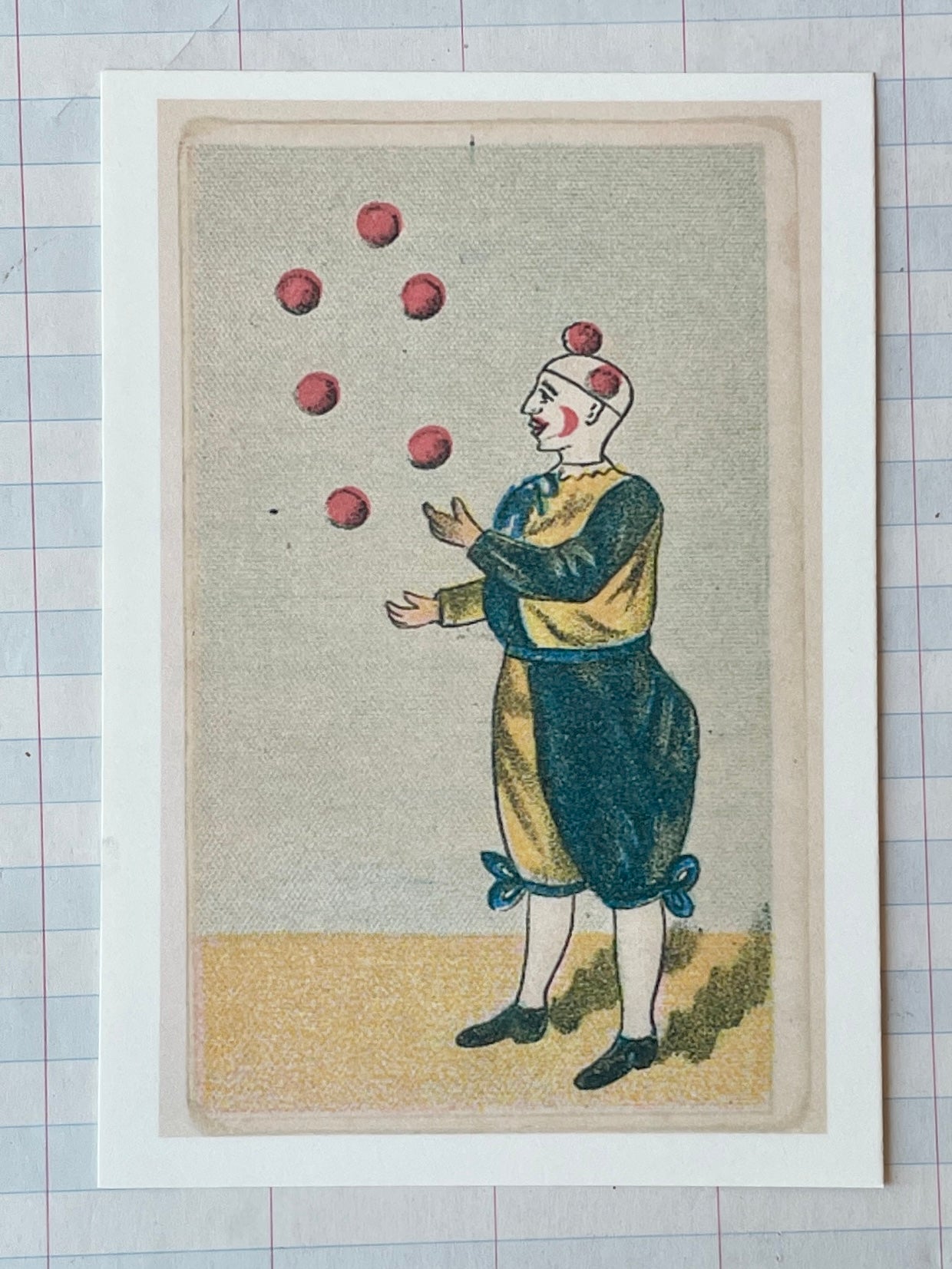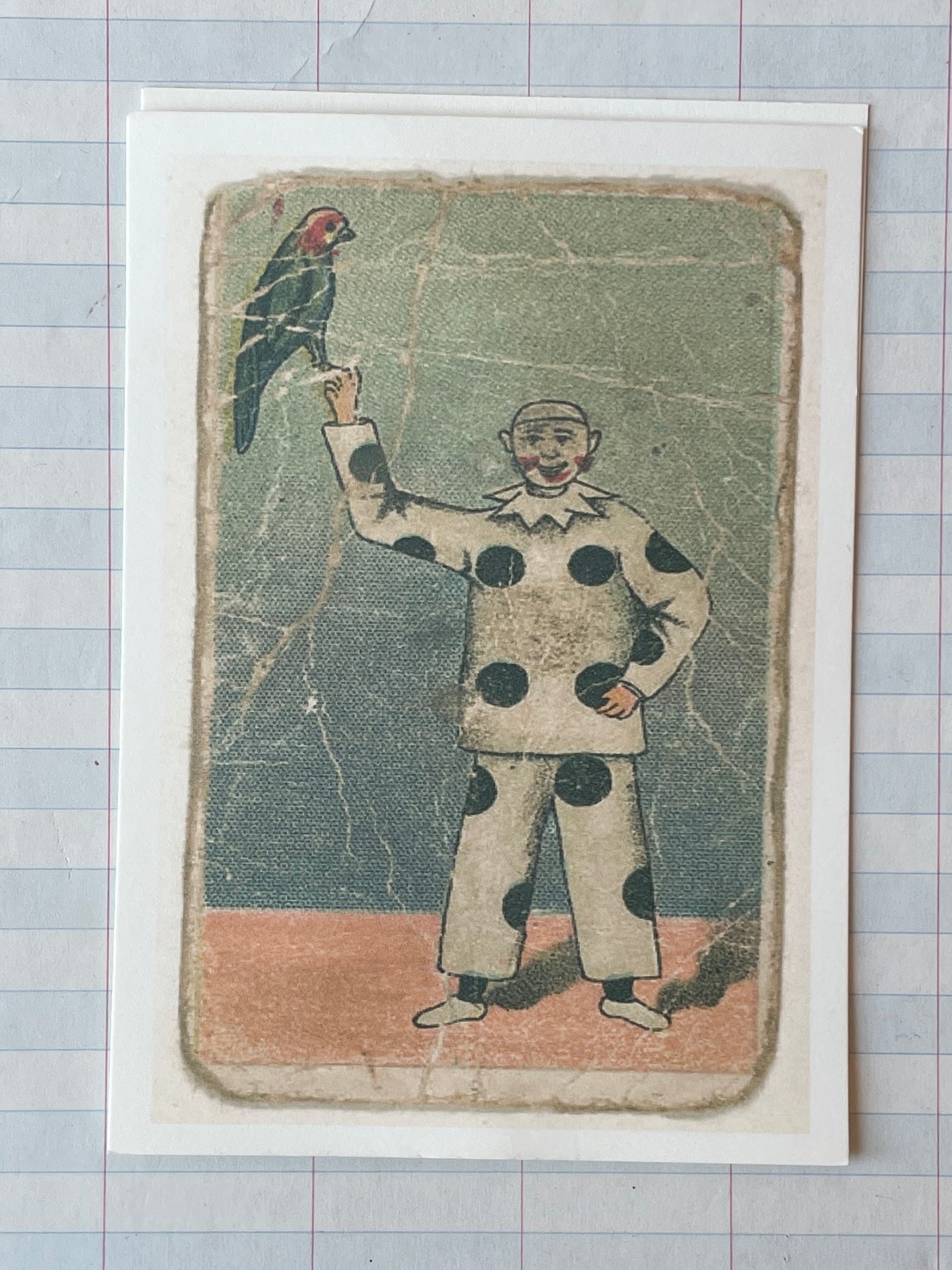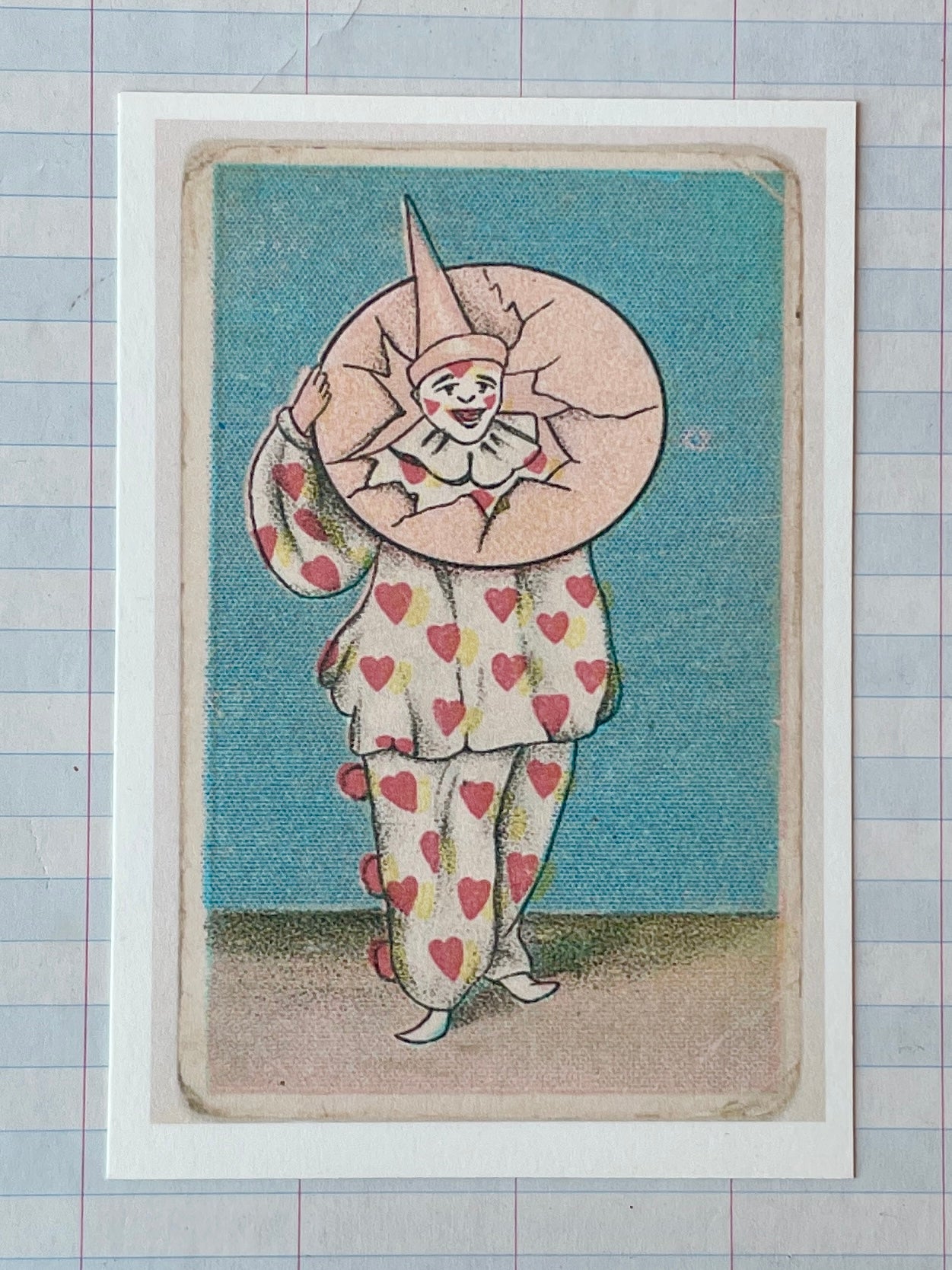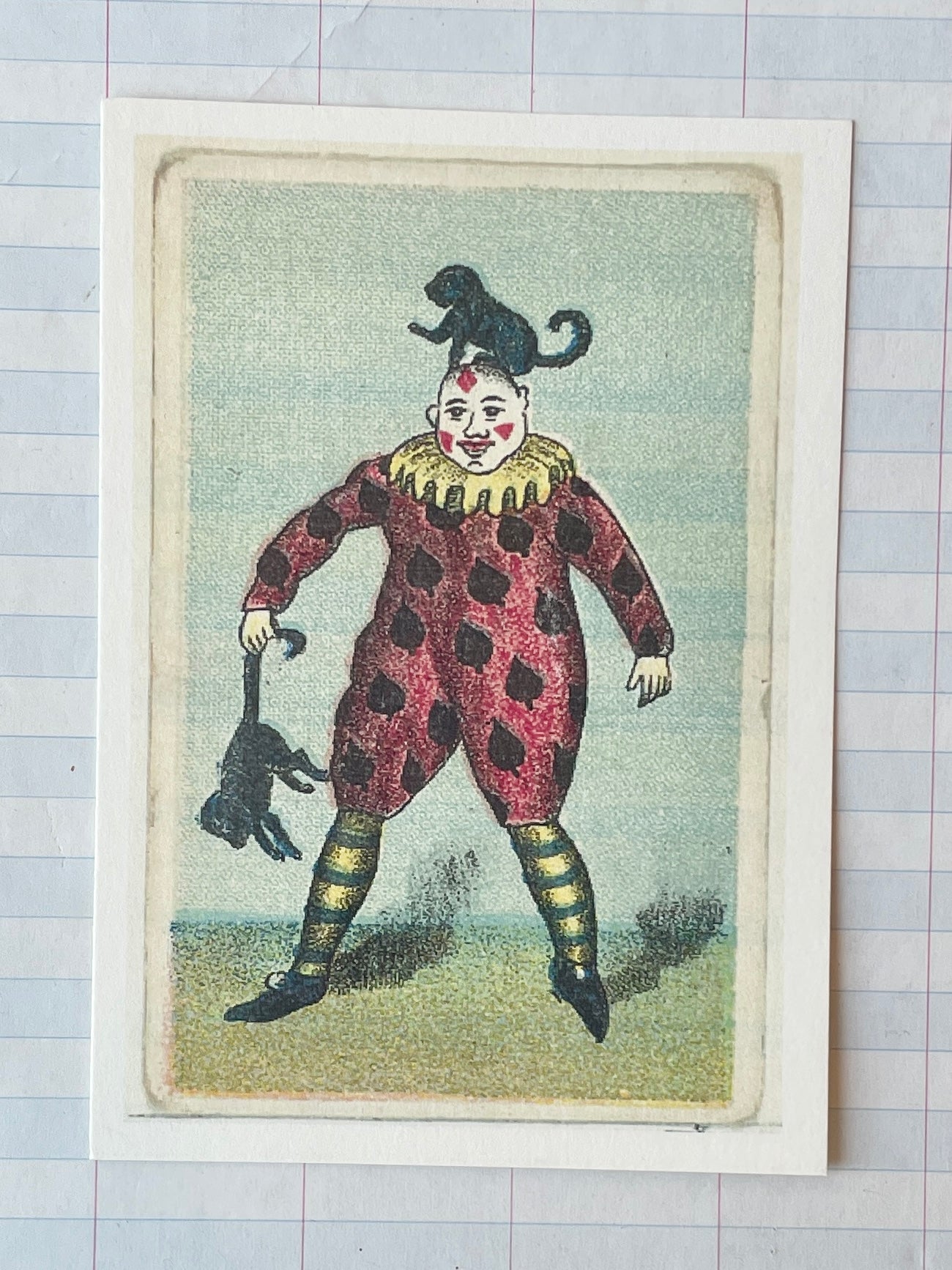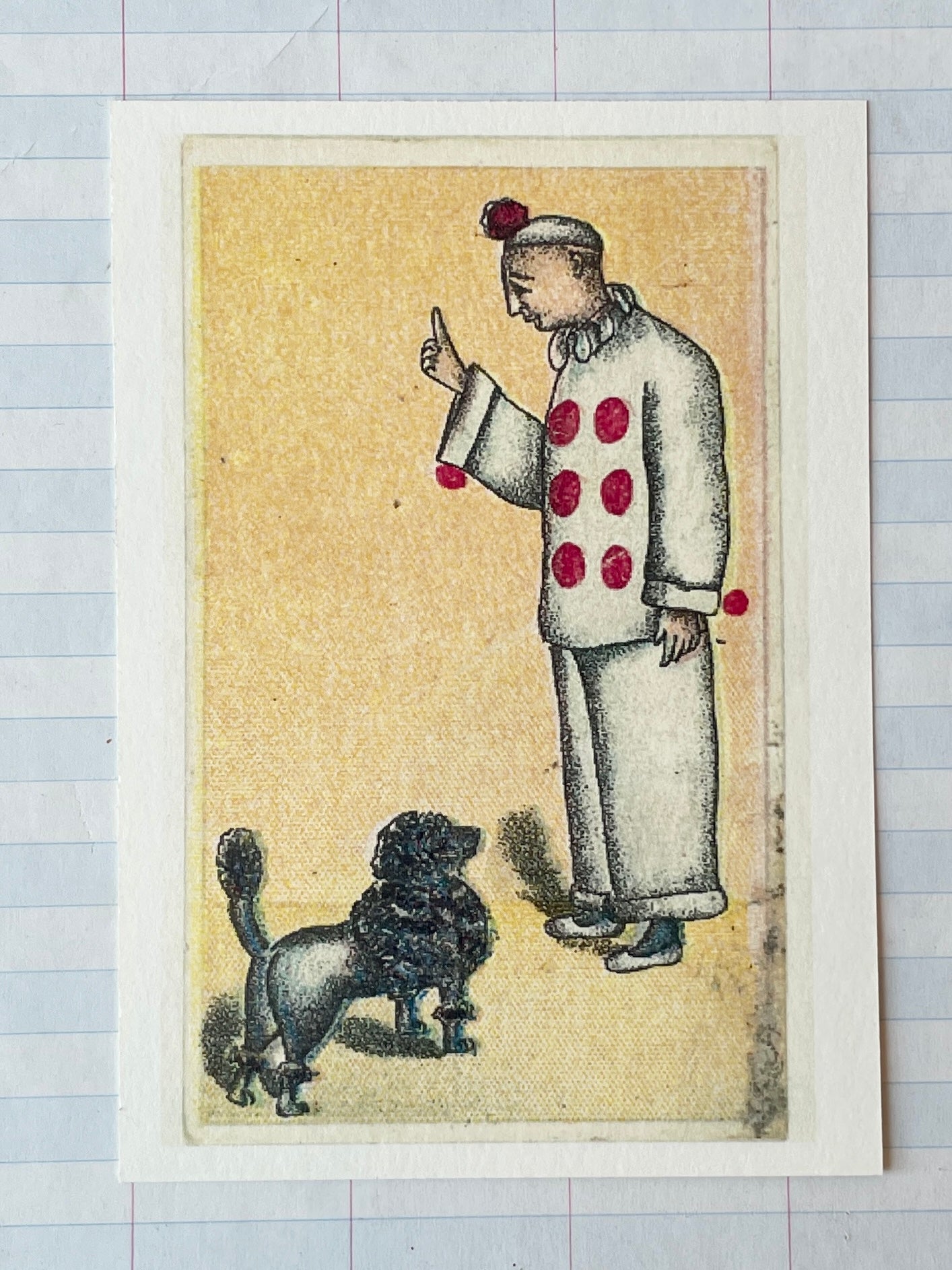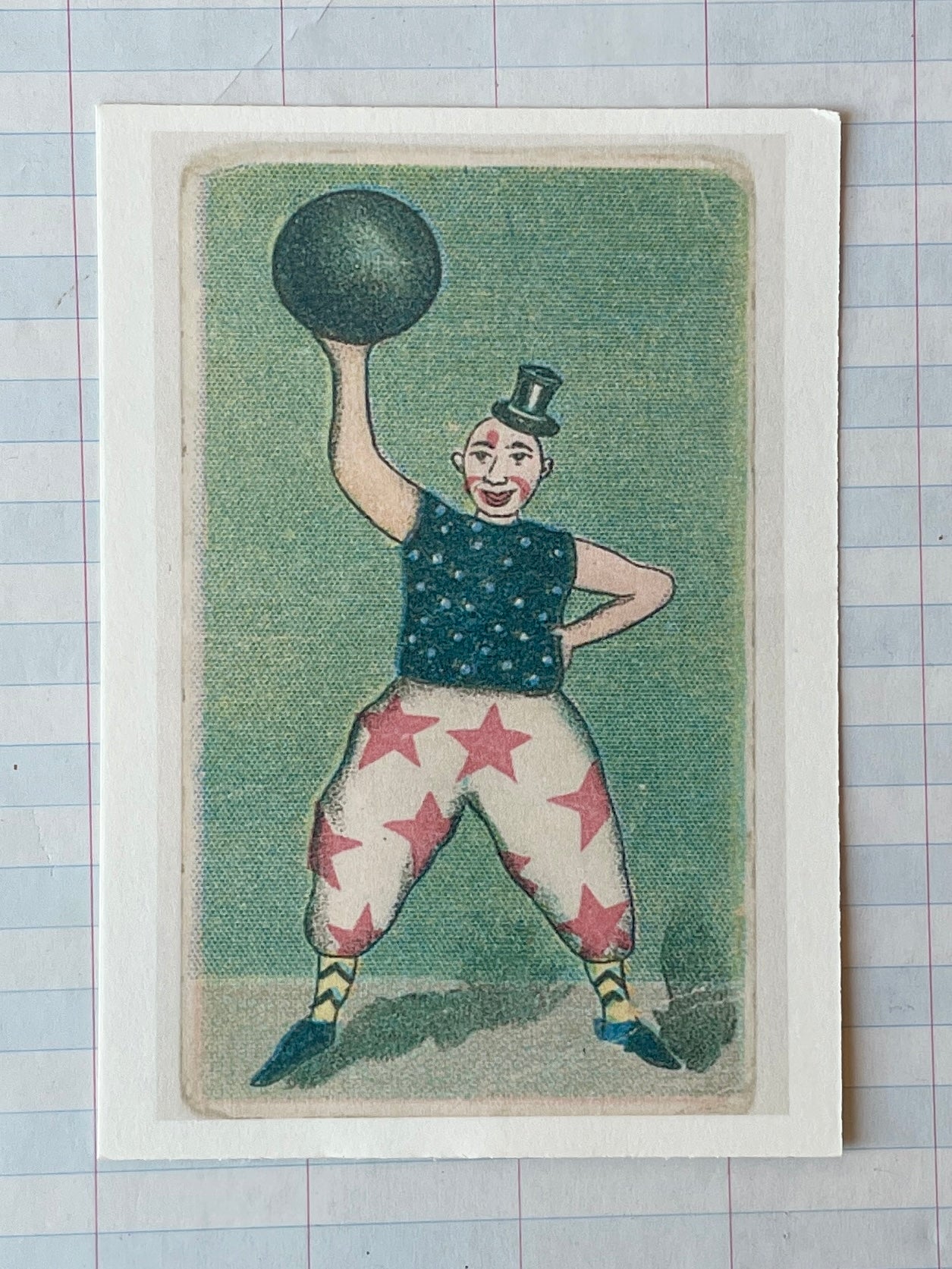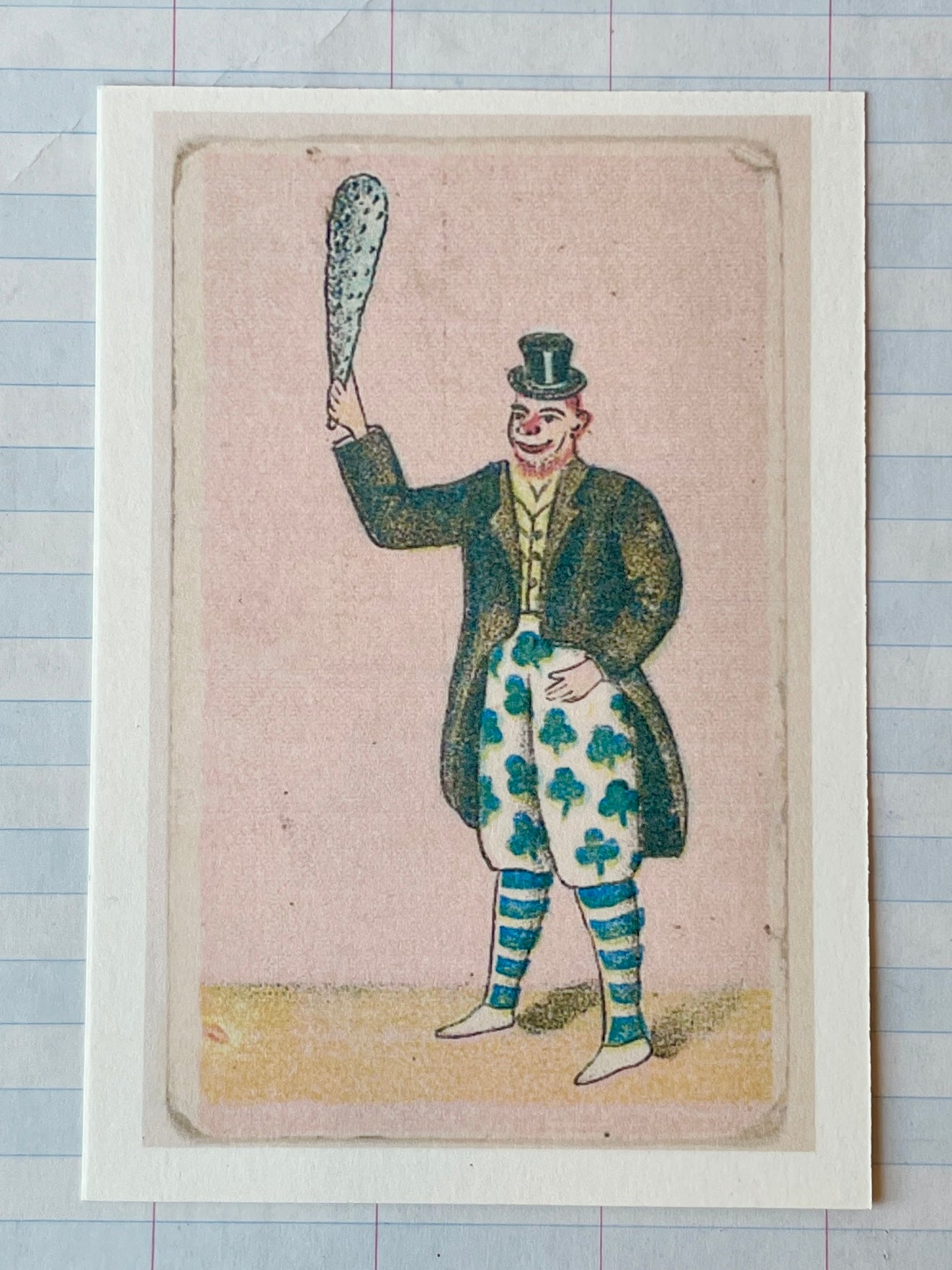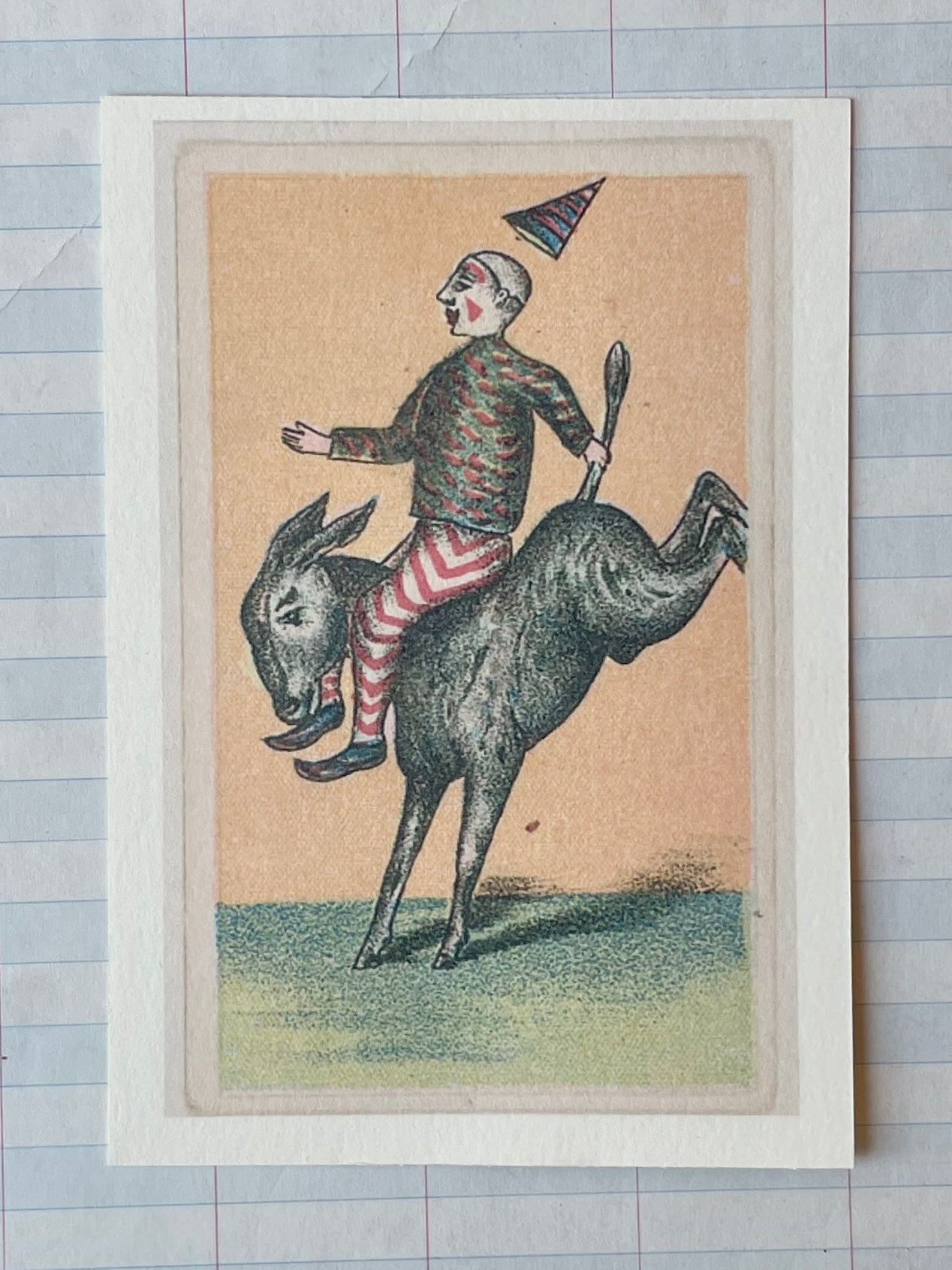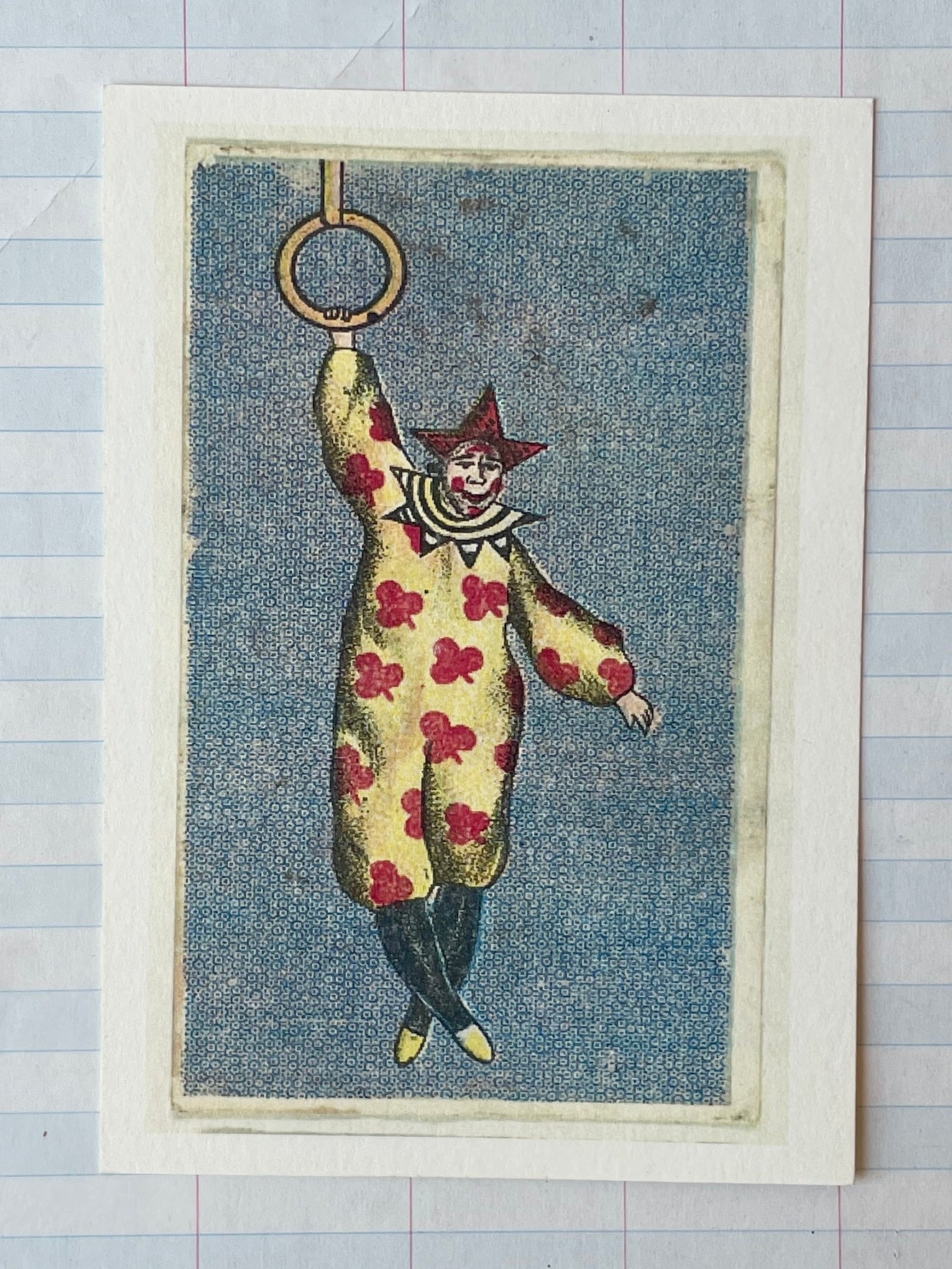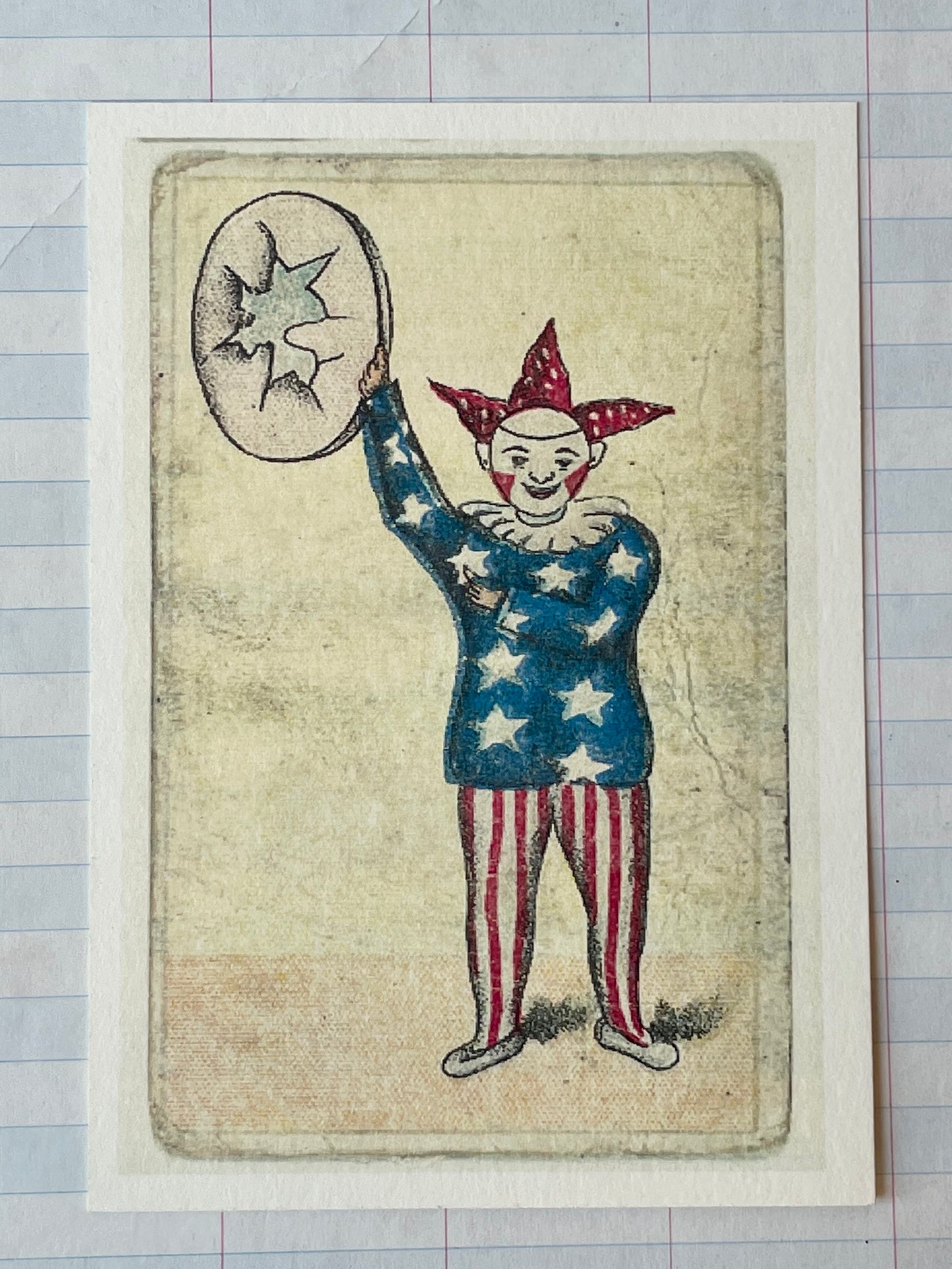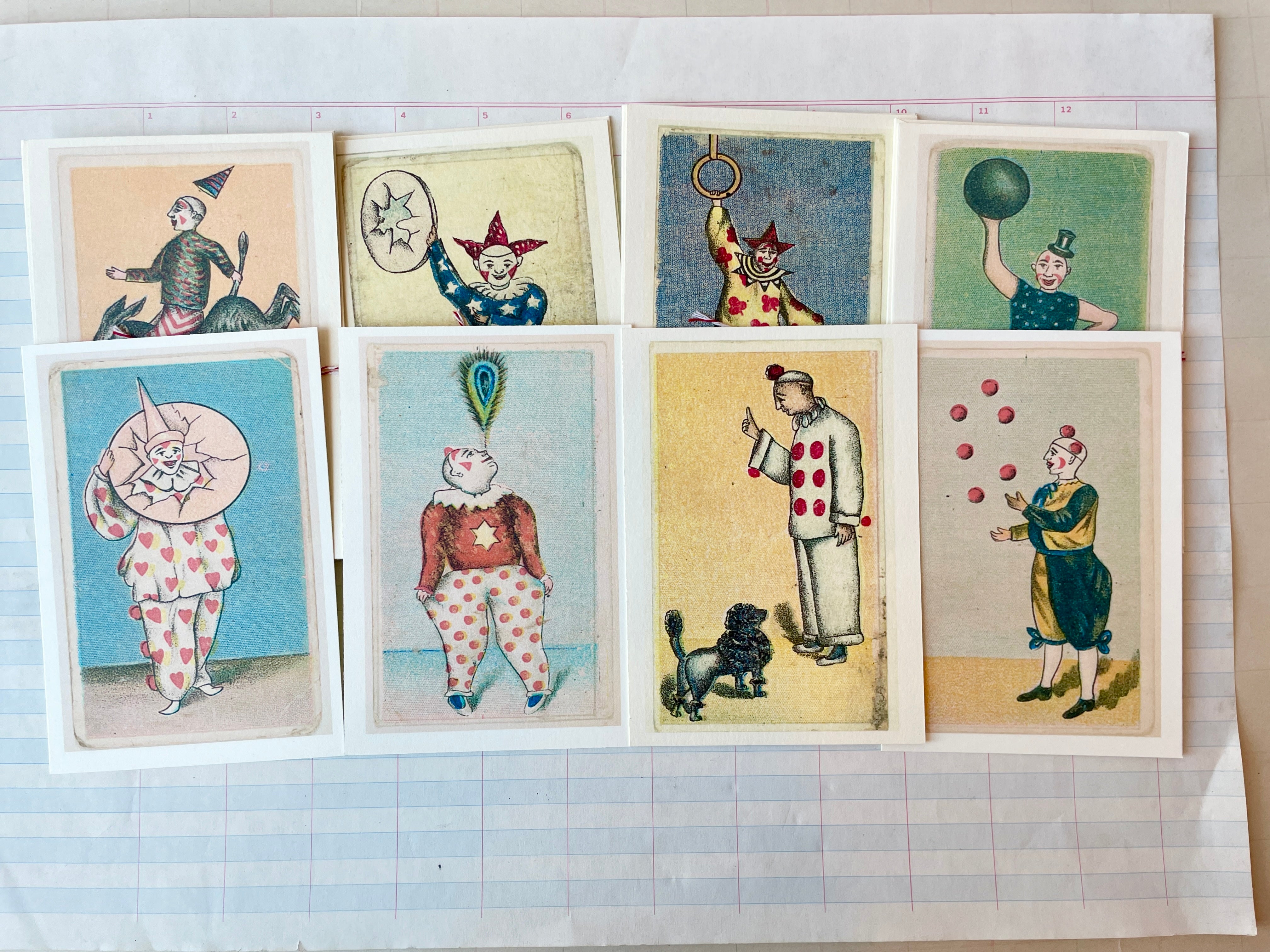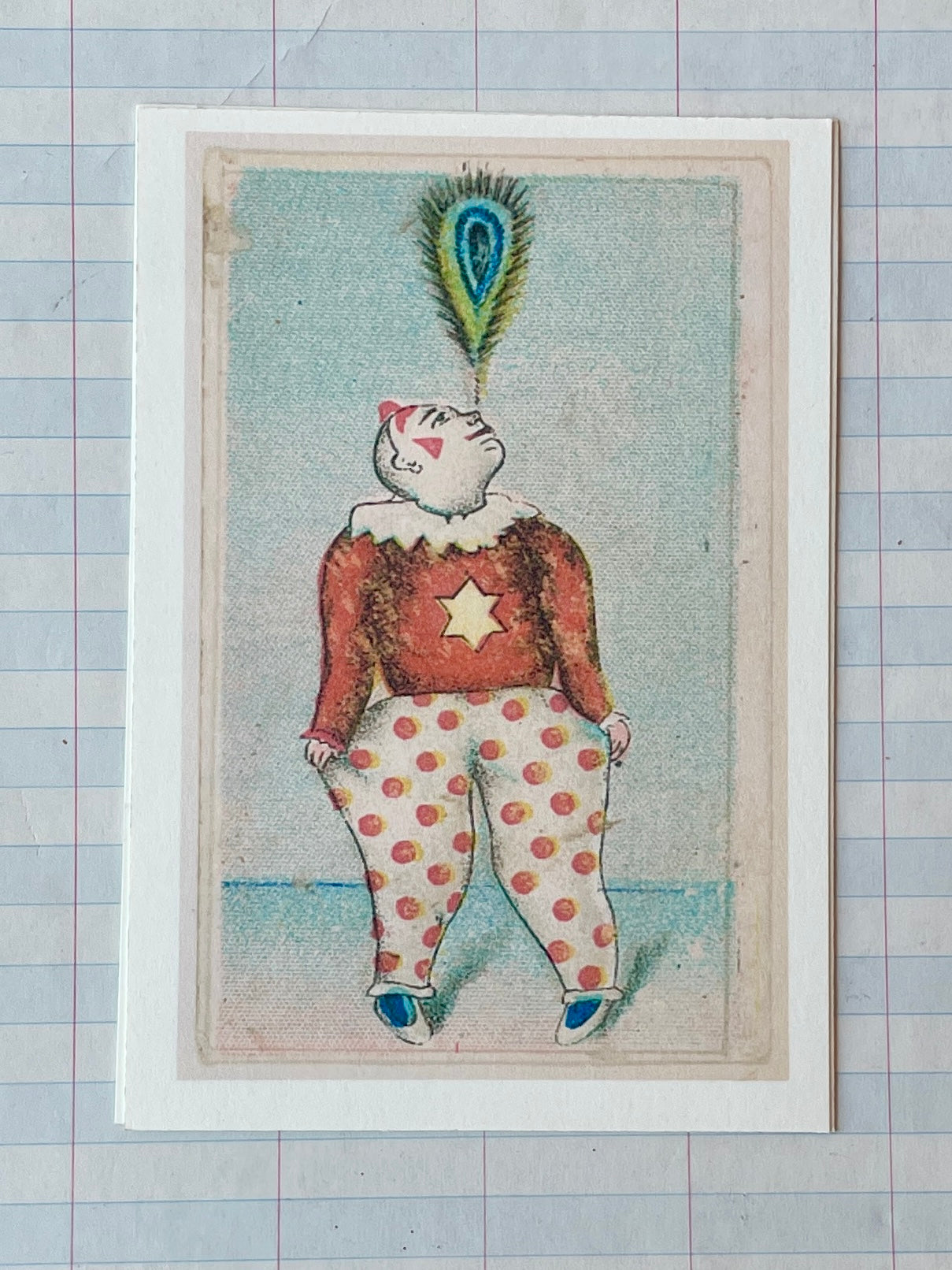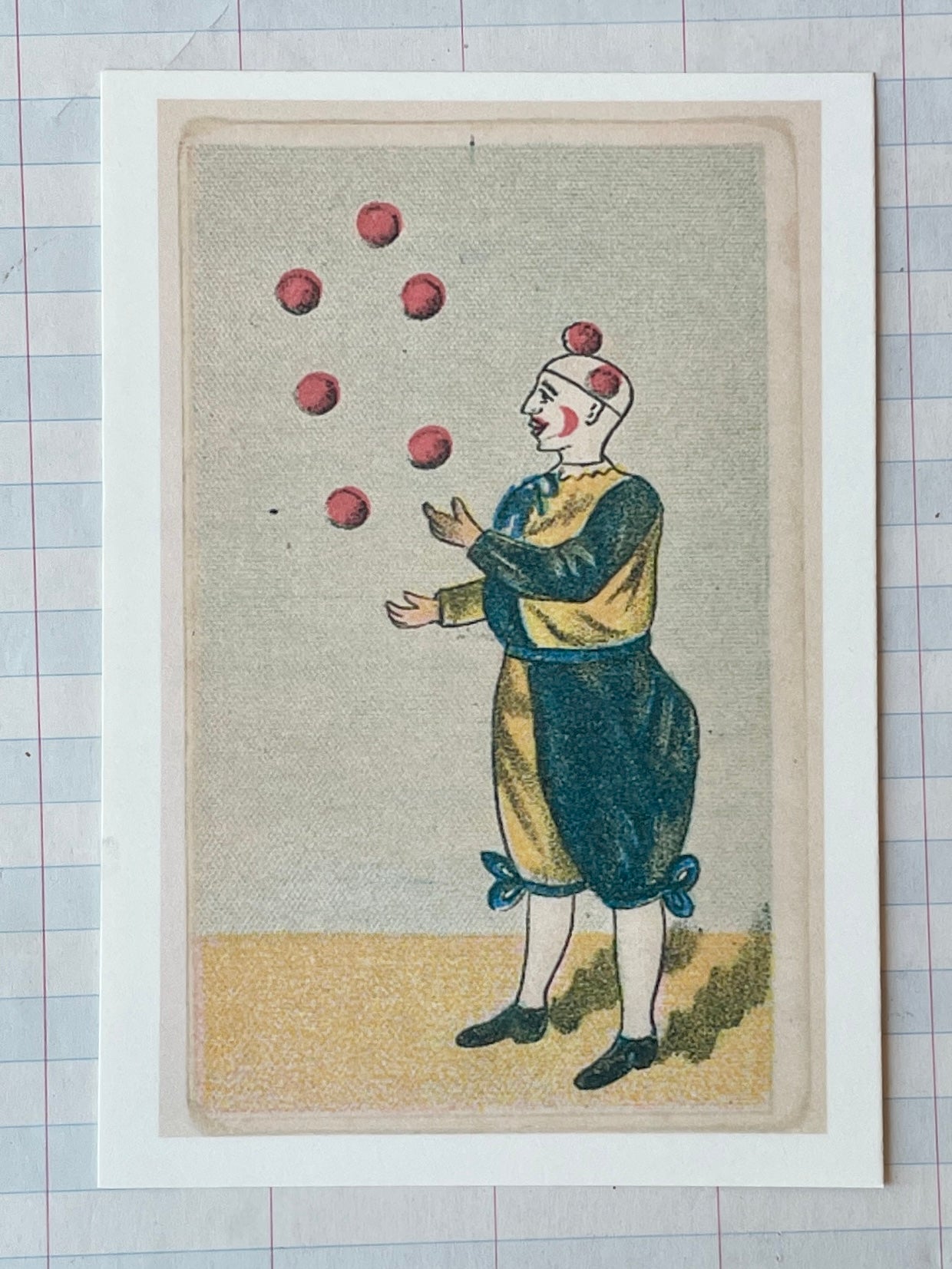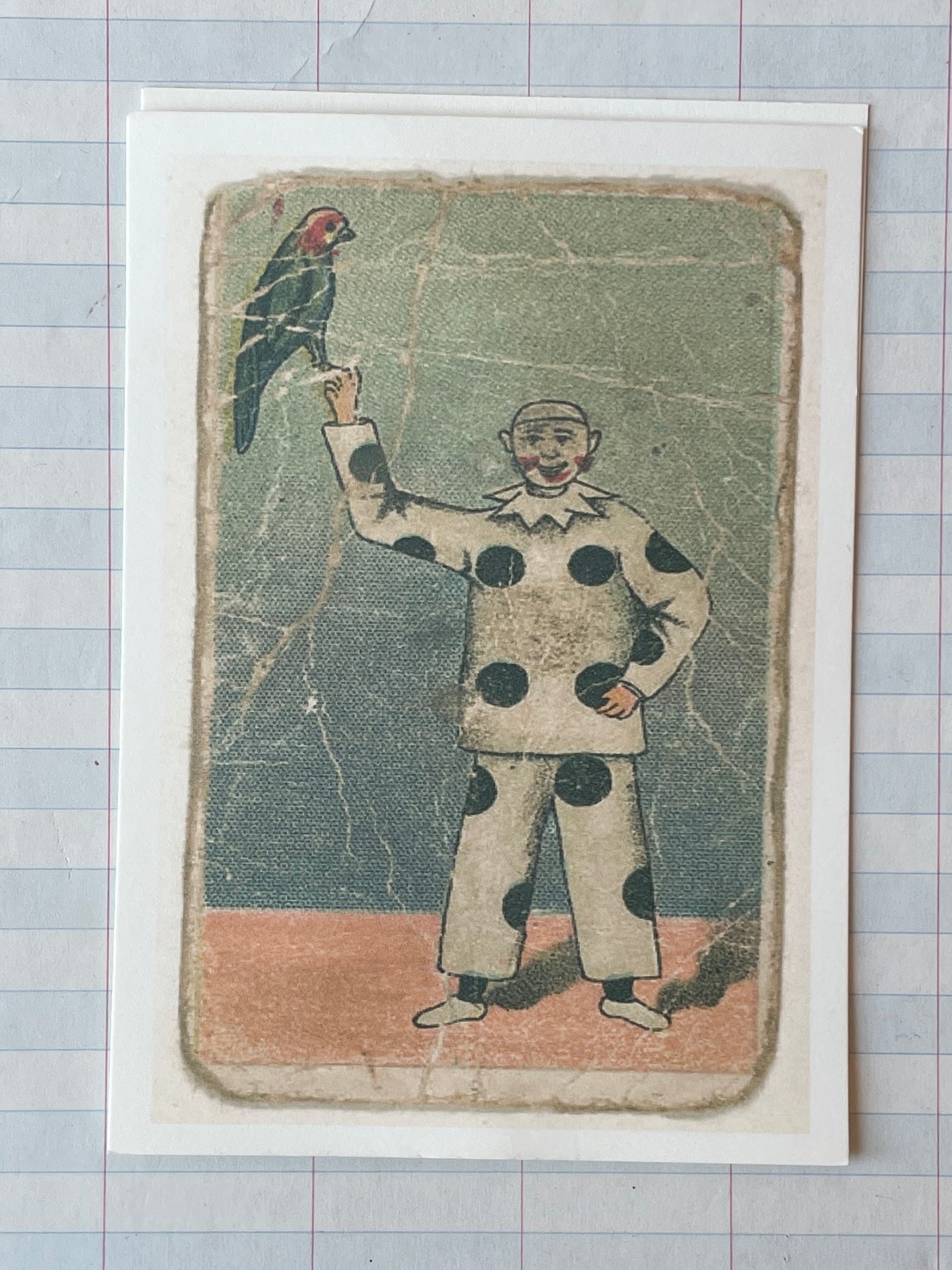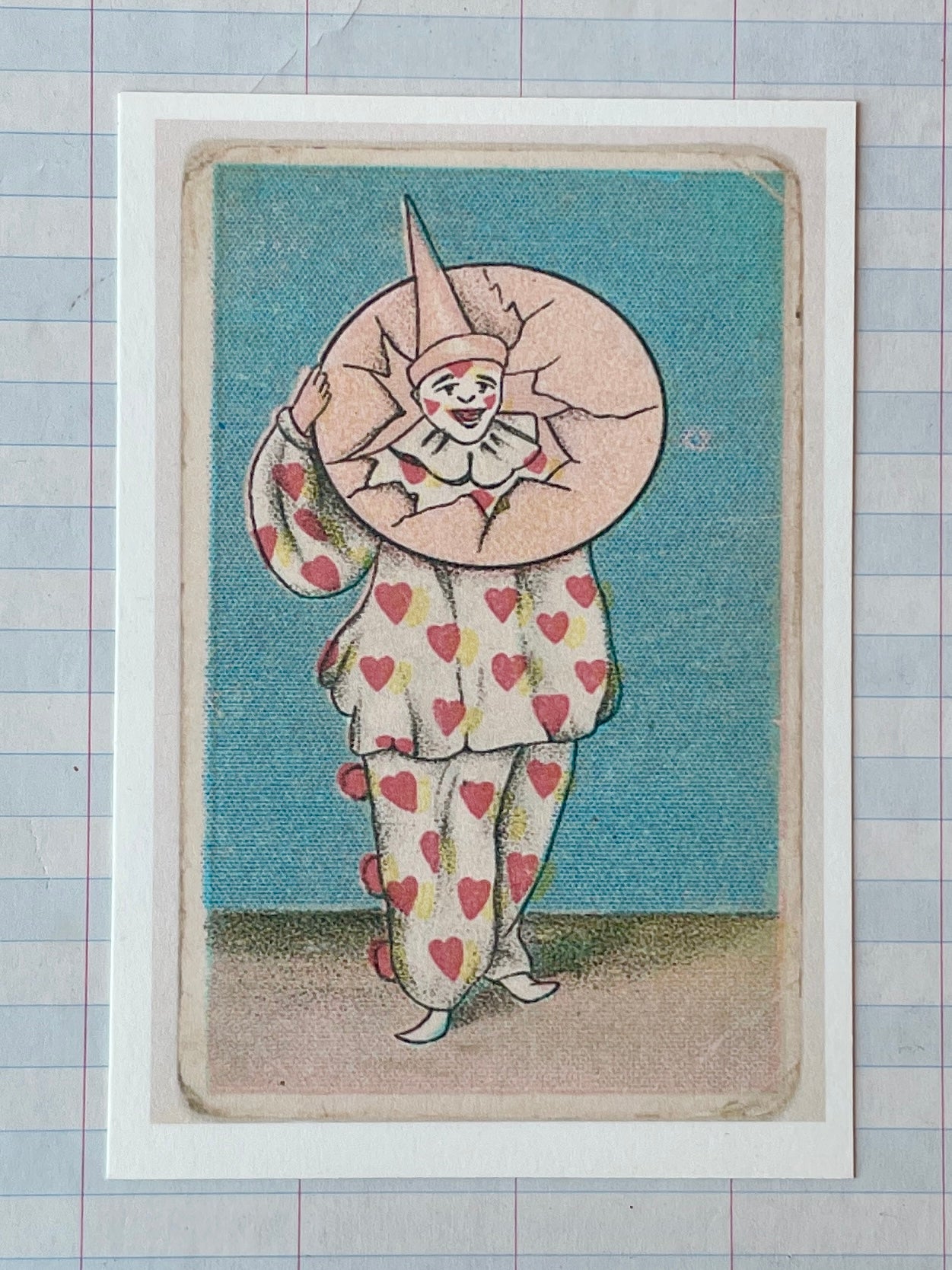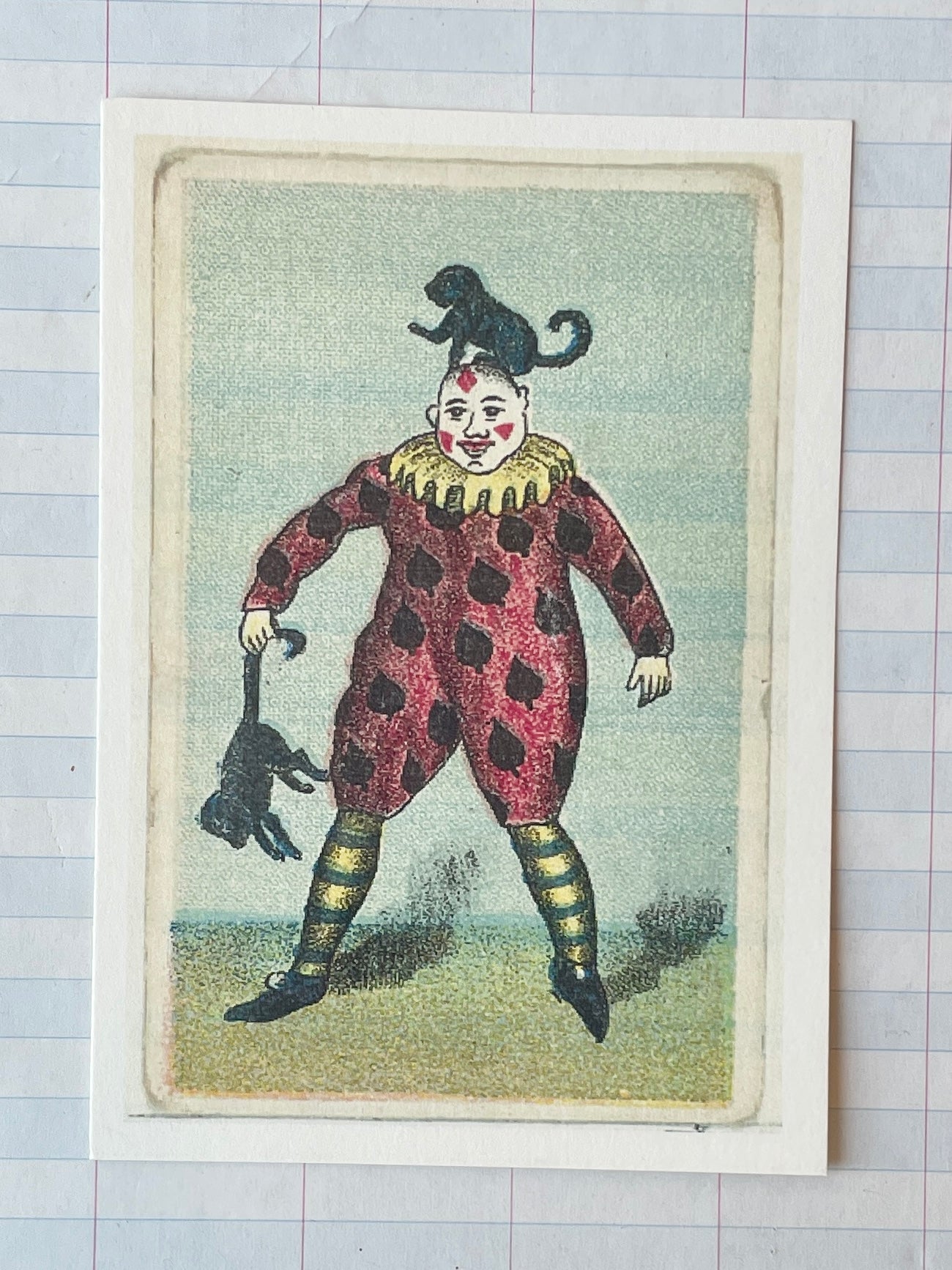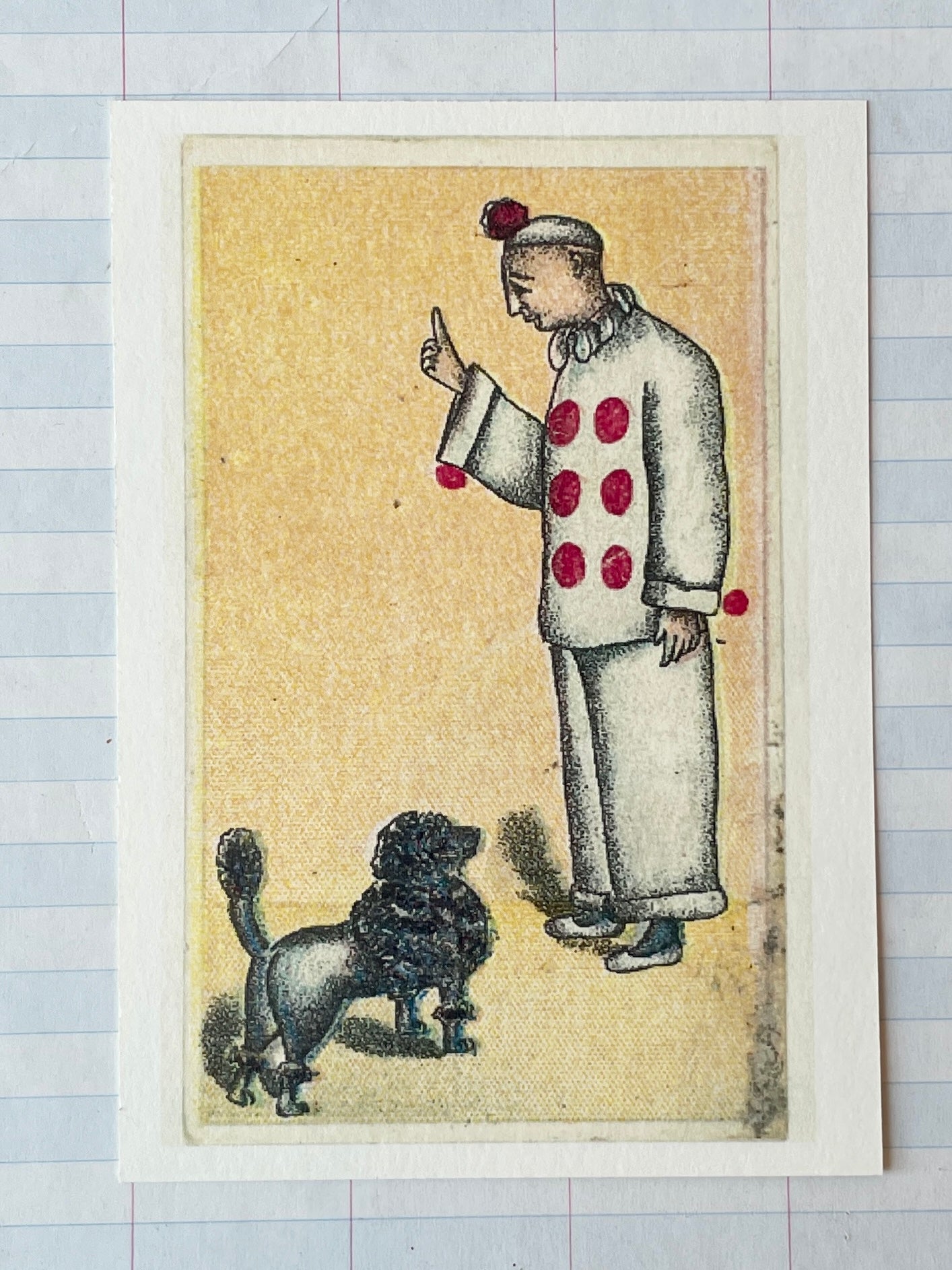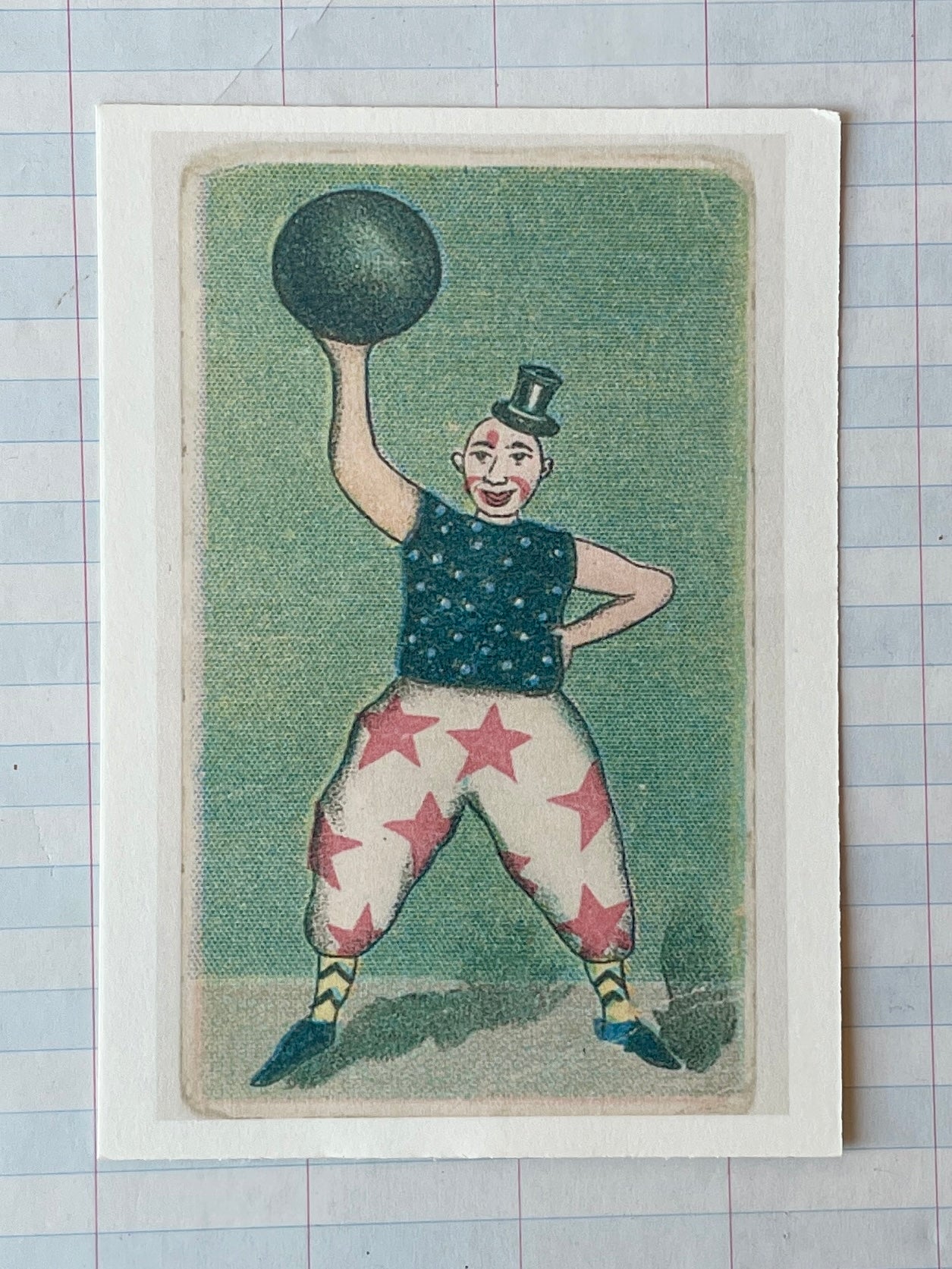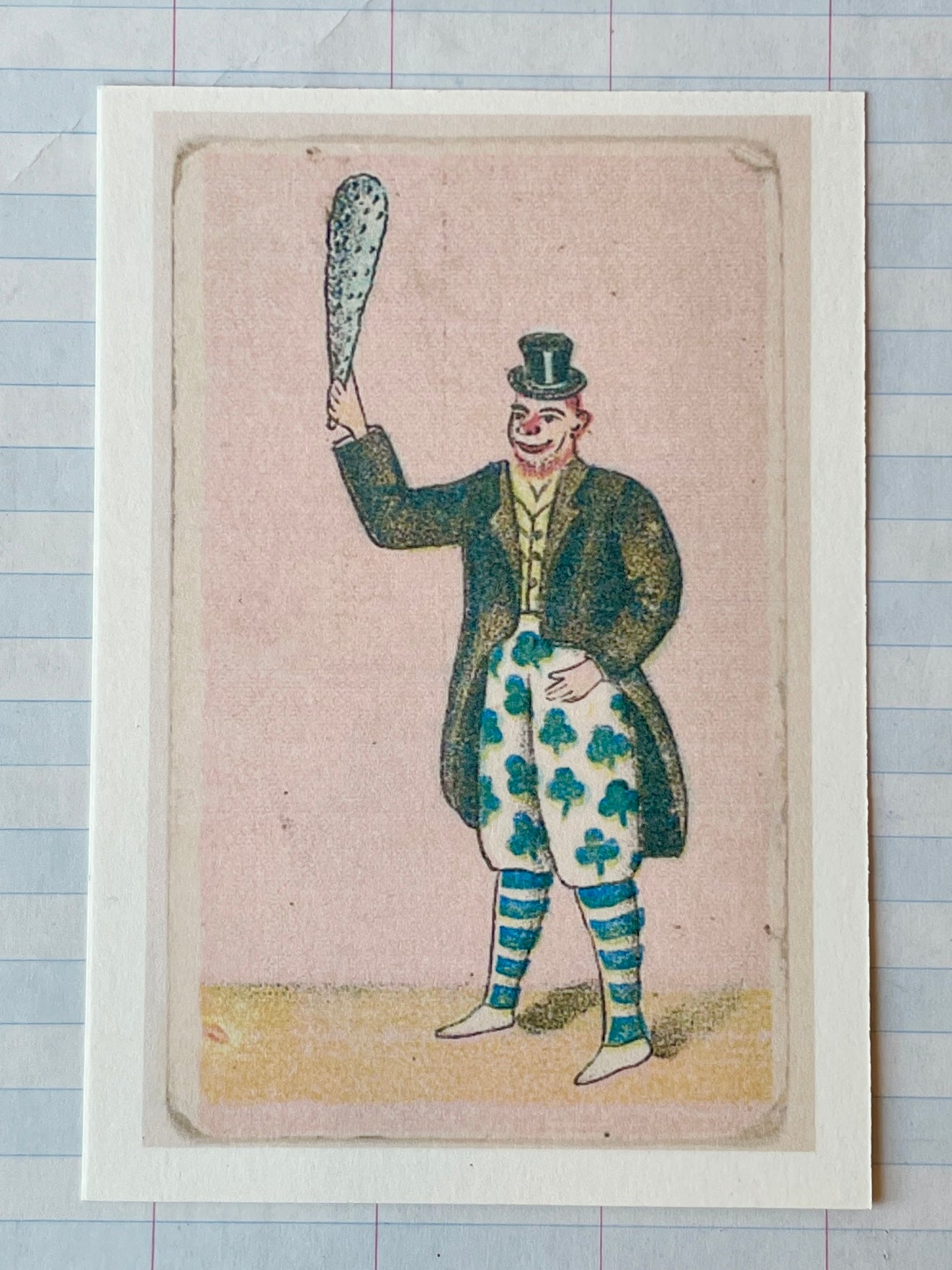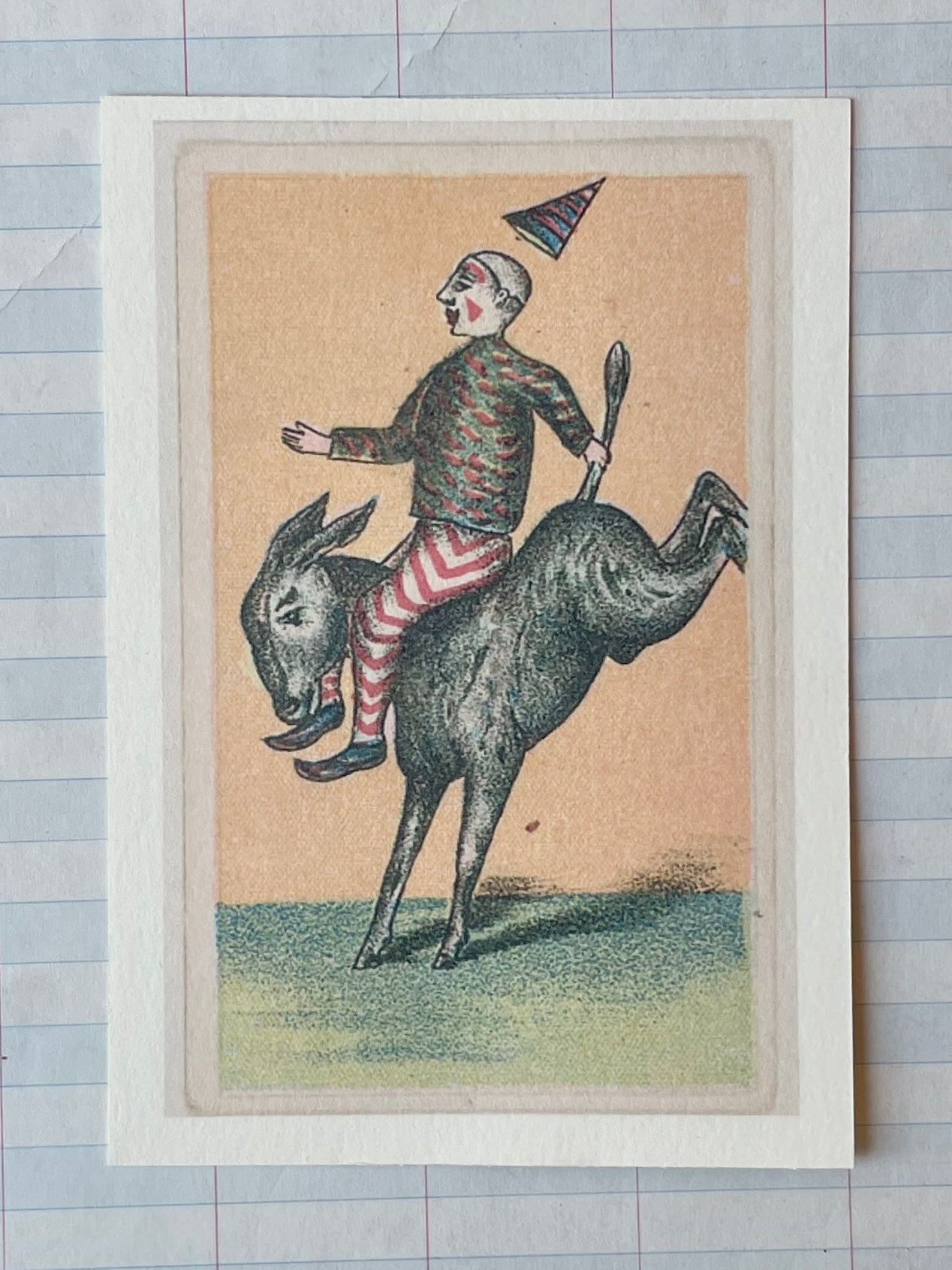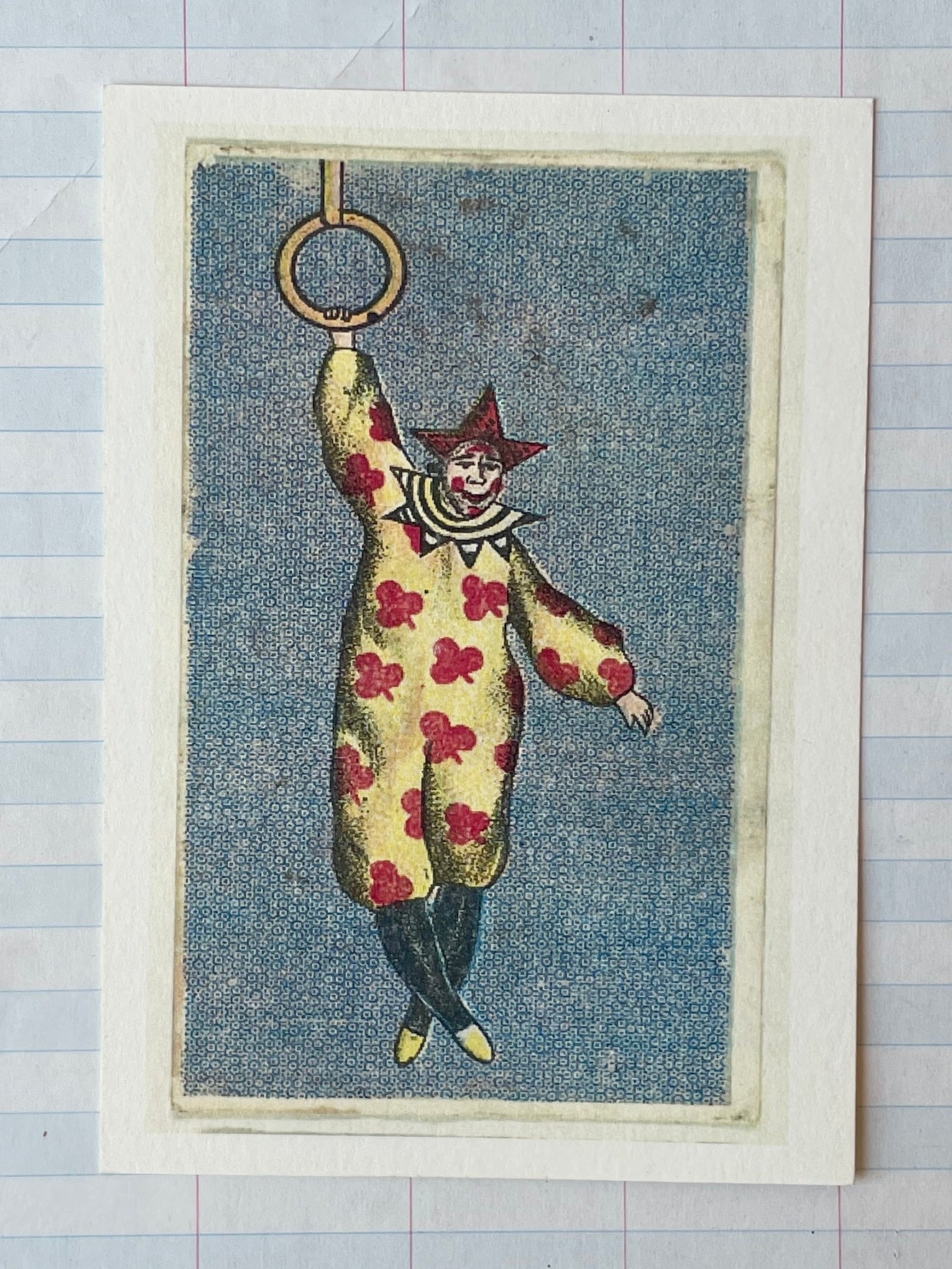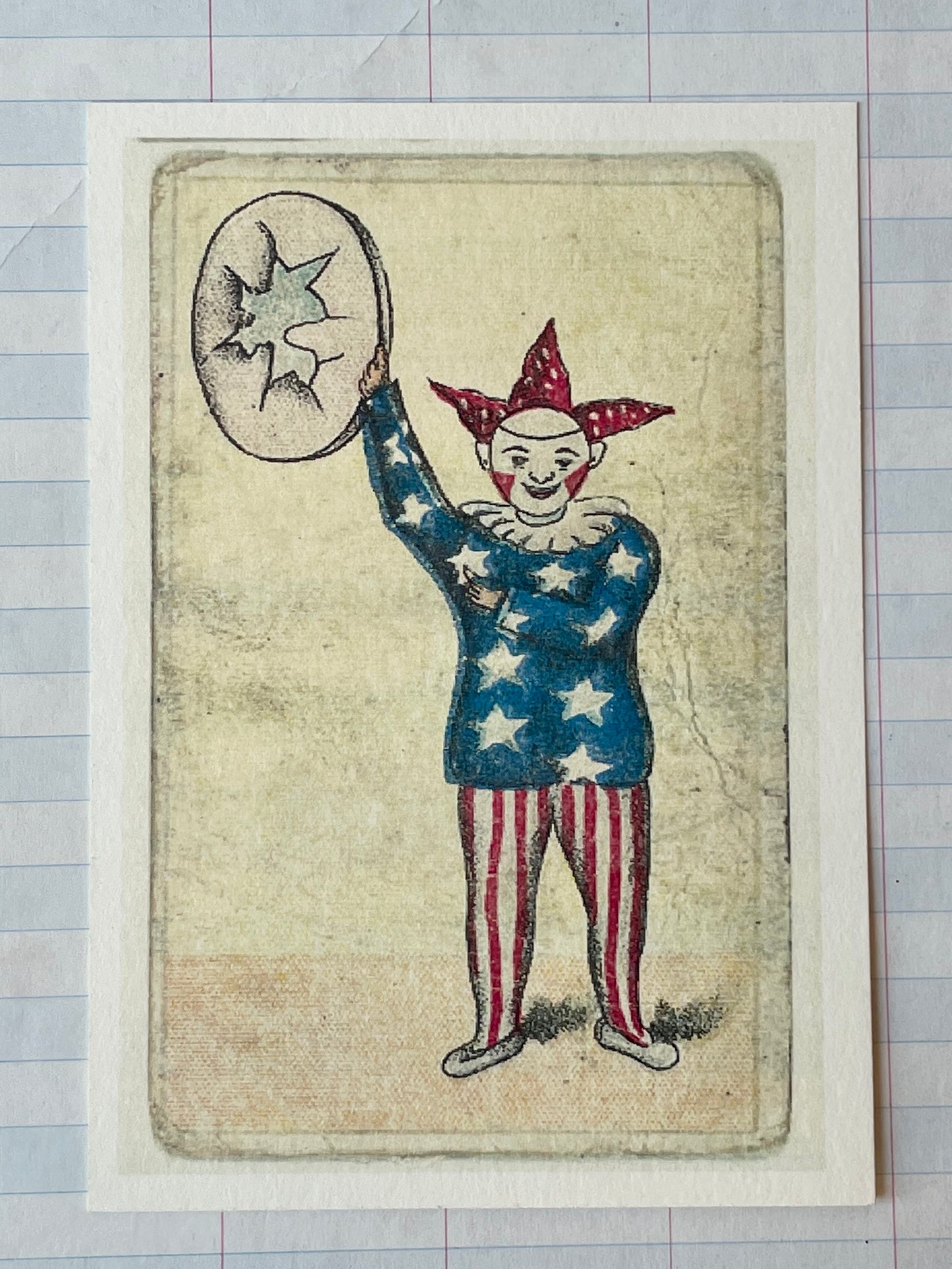 Happy Clown Card Set
11 different styles of these wonderful little painted clown cards, adapted from a collection of tiny advertising trade cards from the early 1900's.
This is an assorted deck and comes with one of each style. Flat cards are printed on 3 1/2" x 5", and come with coordinating envelopes. Can be sent as snail mail or collected and framed as art cards.