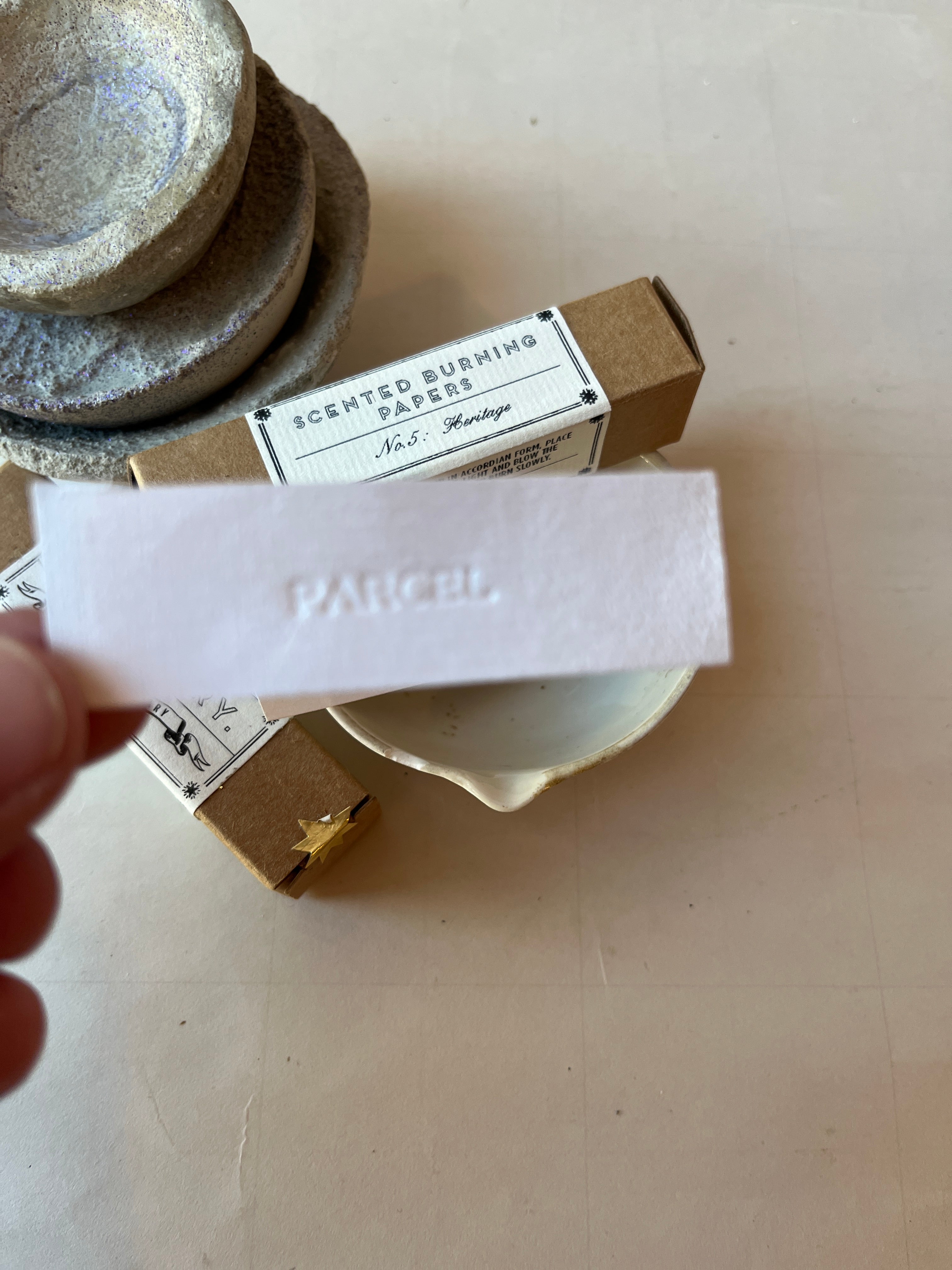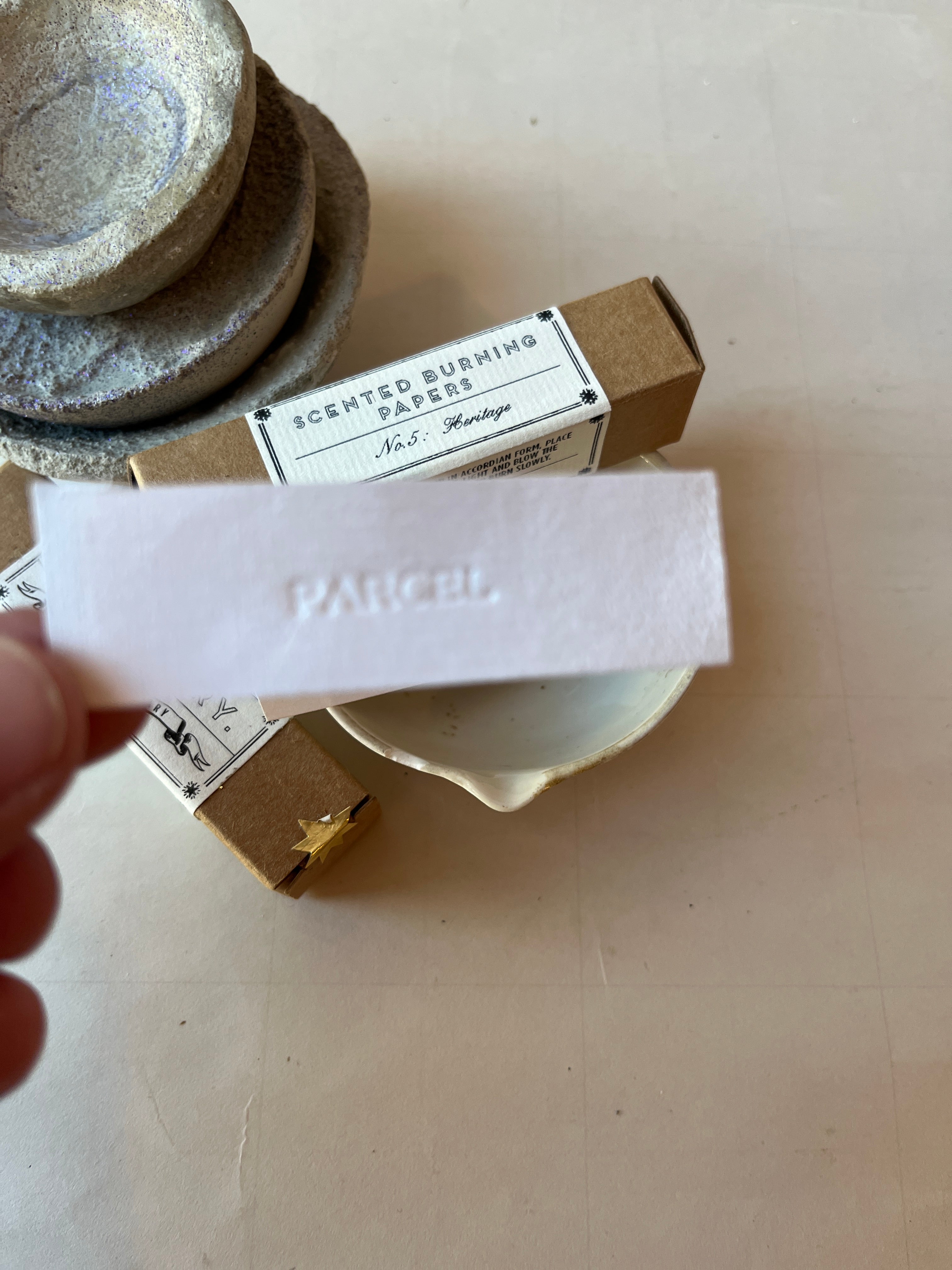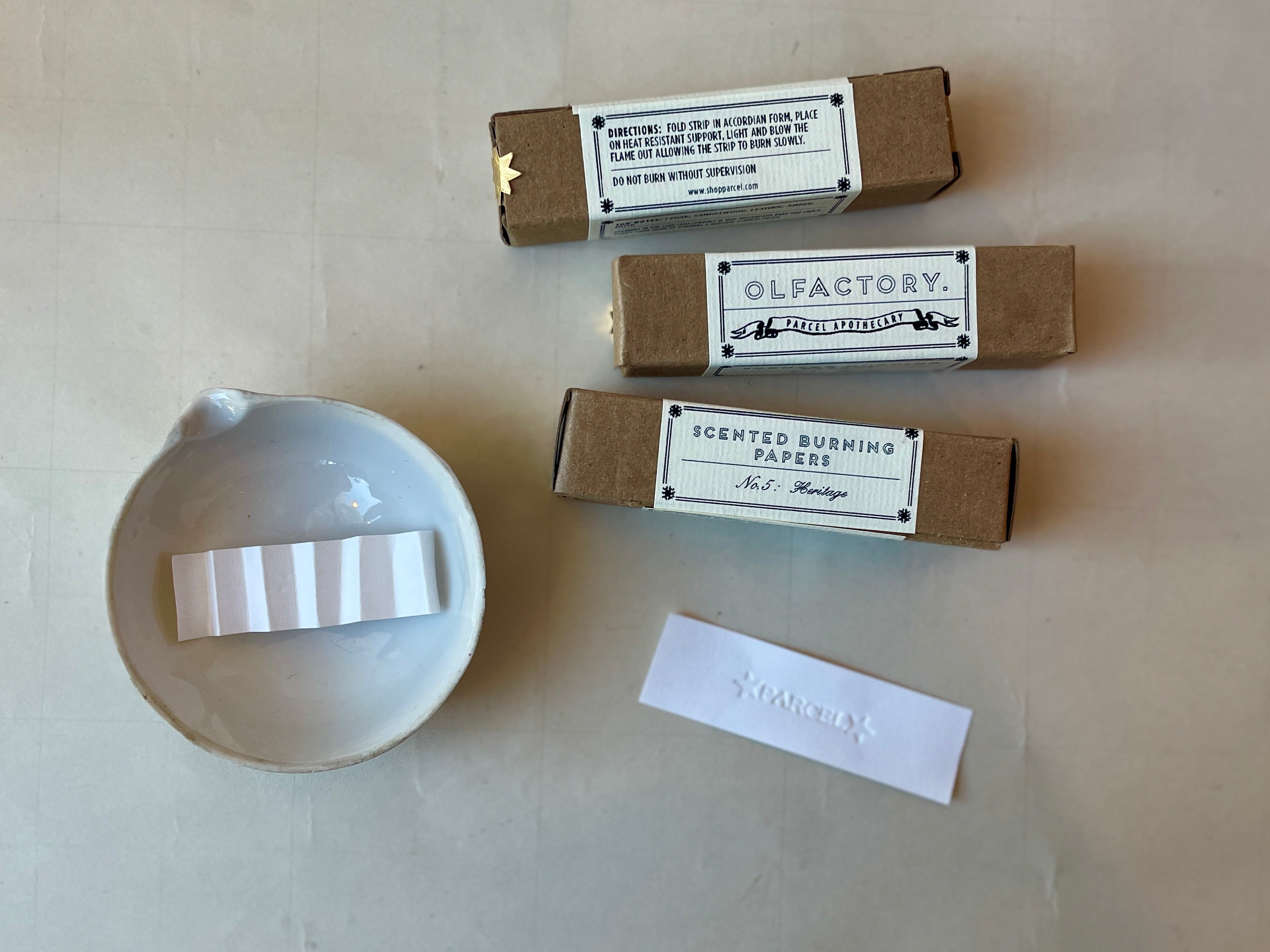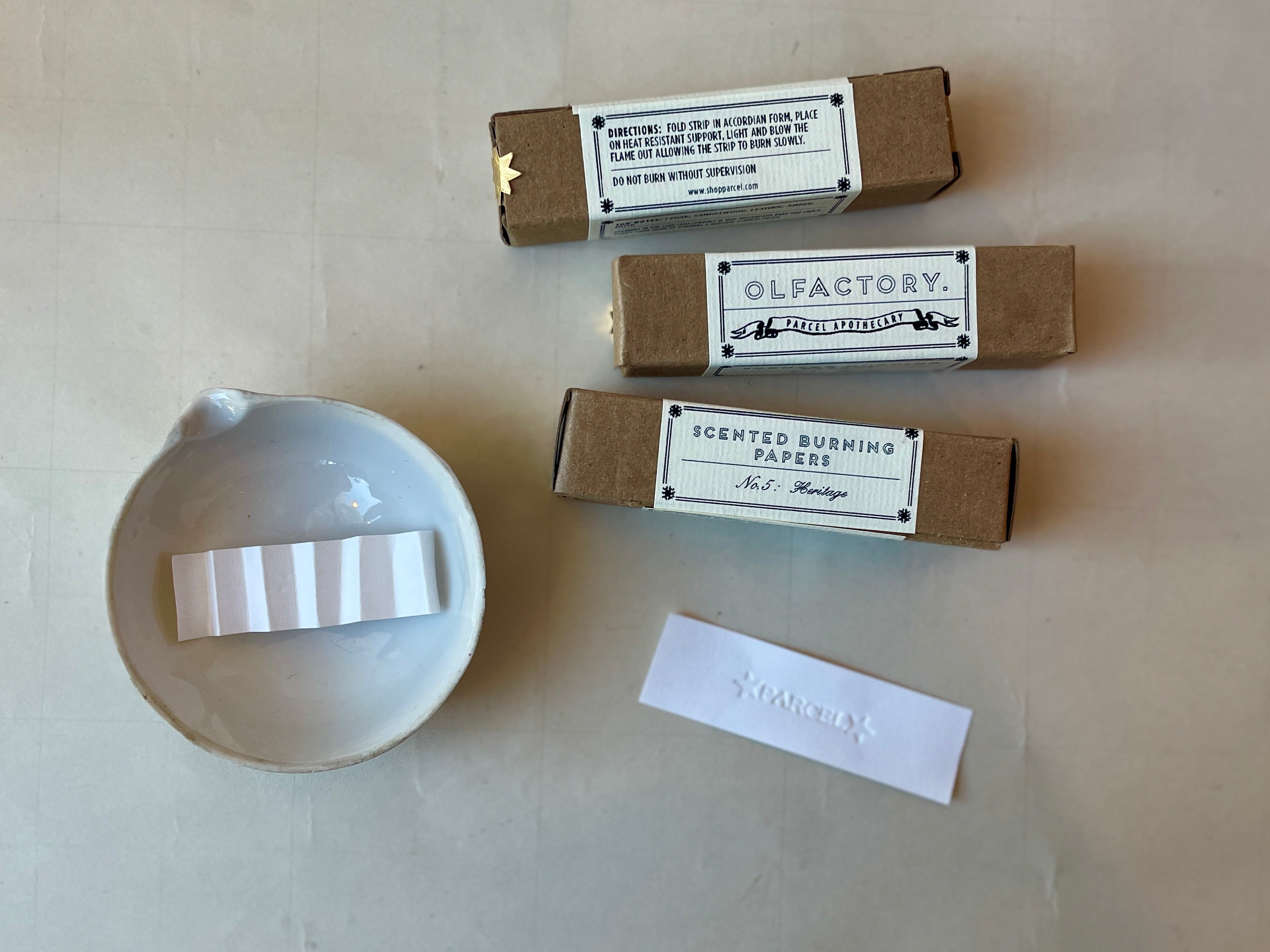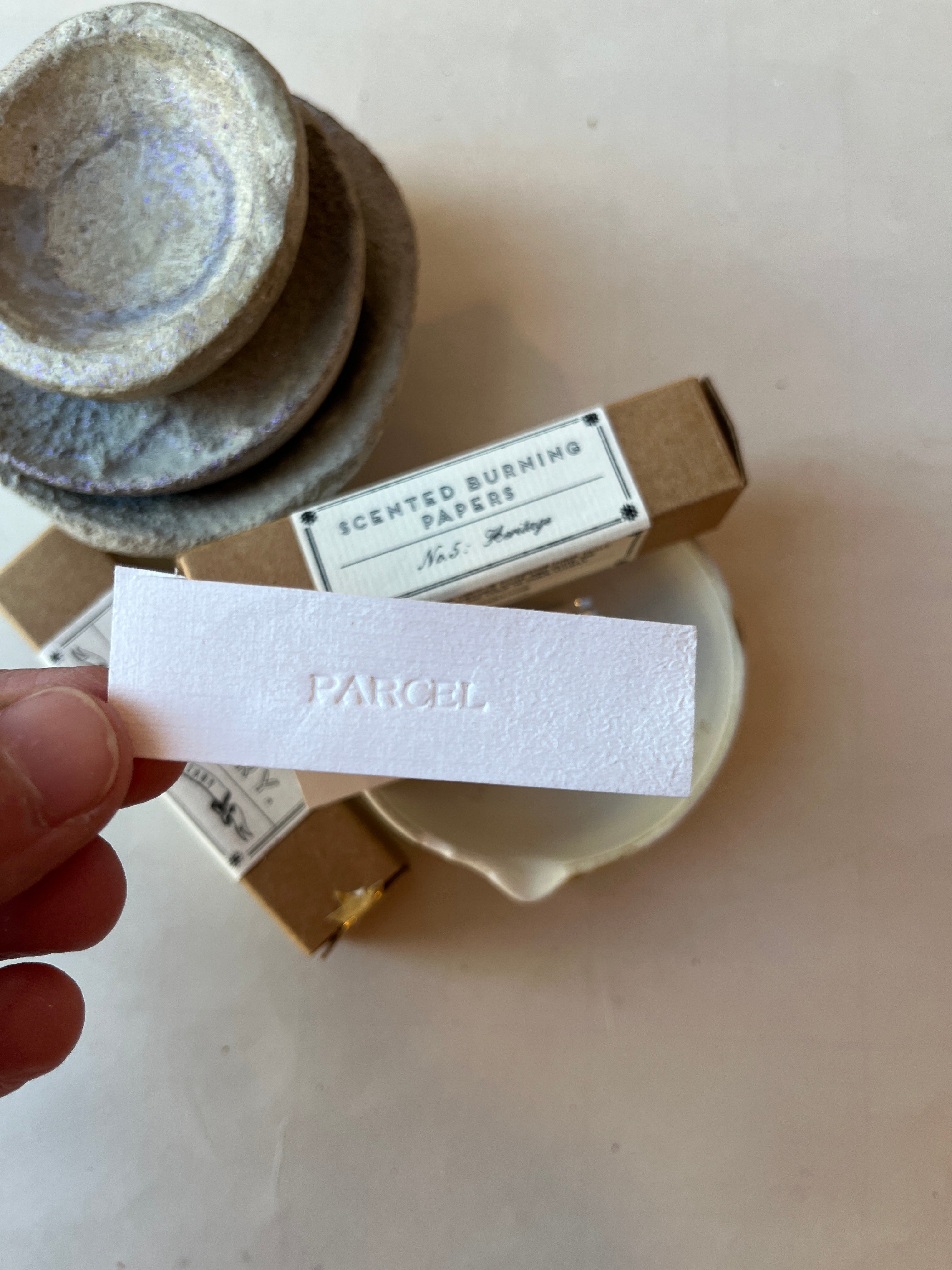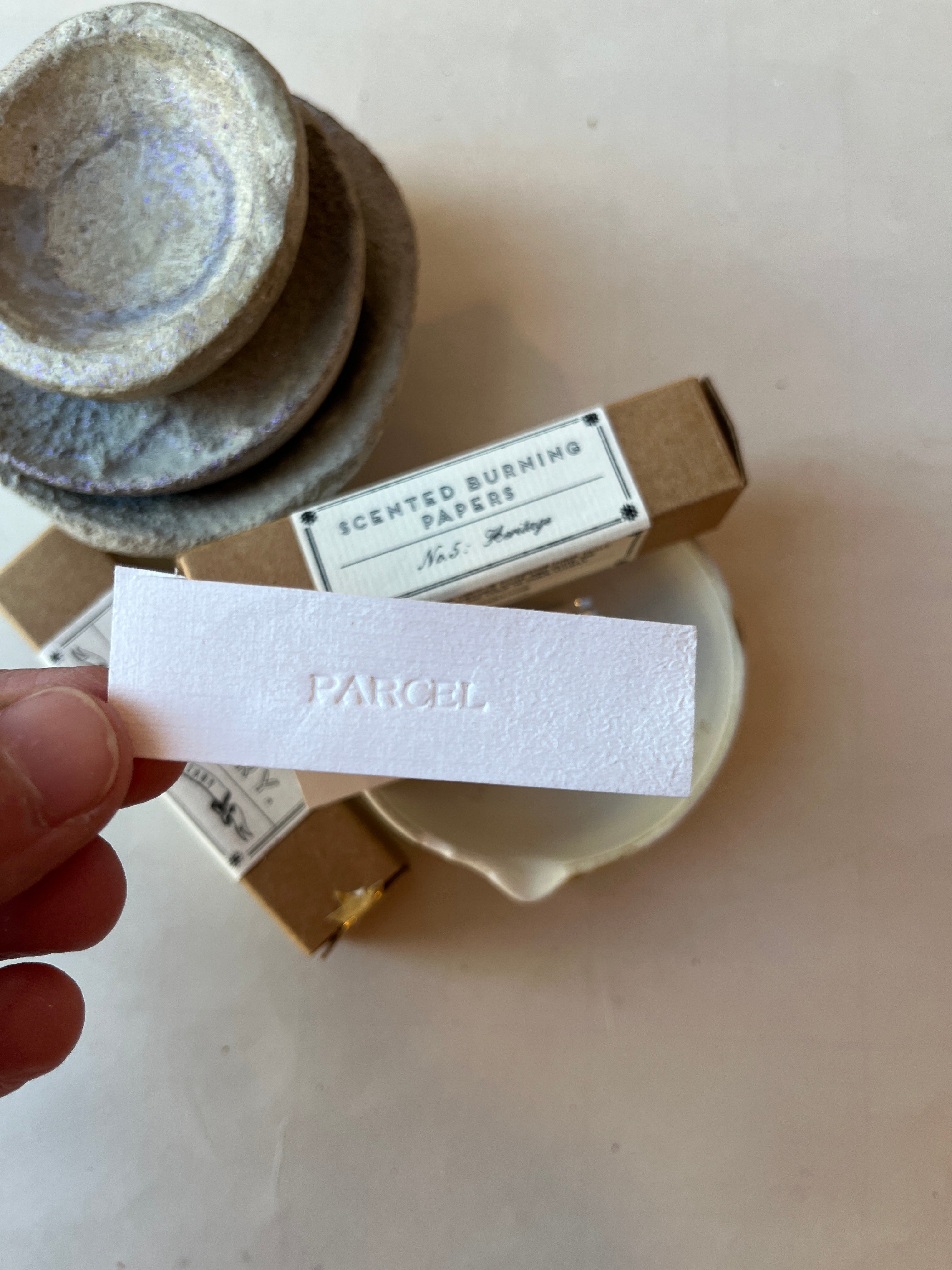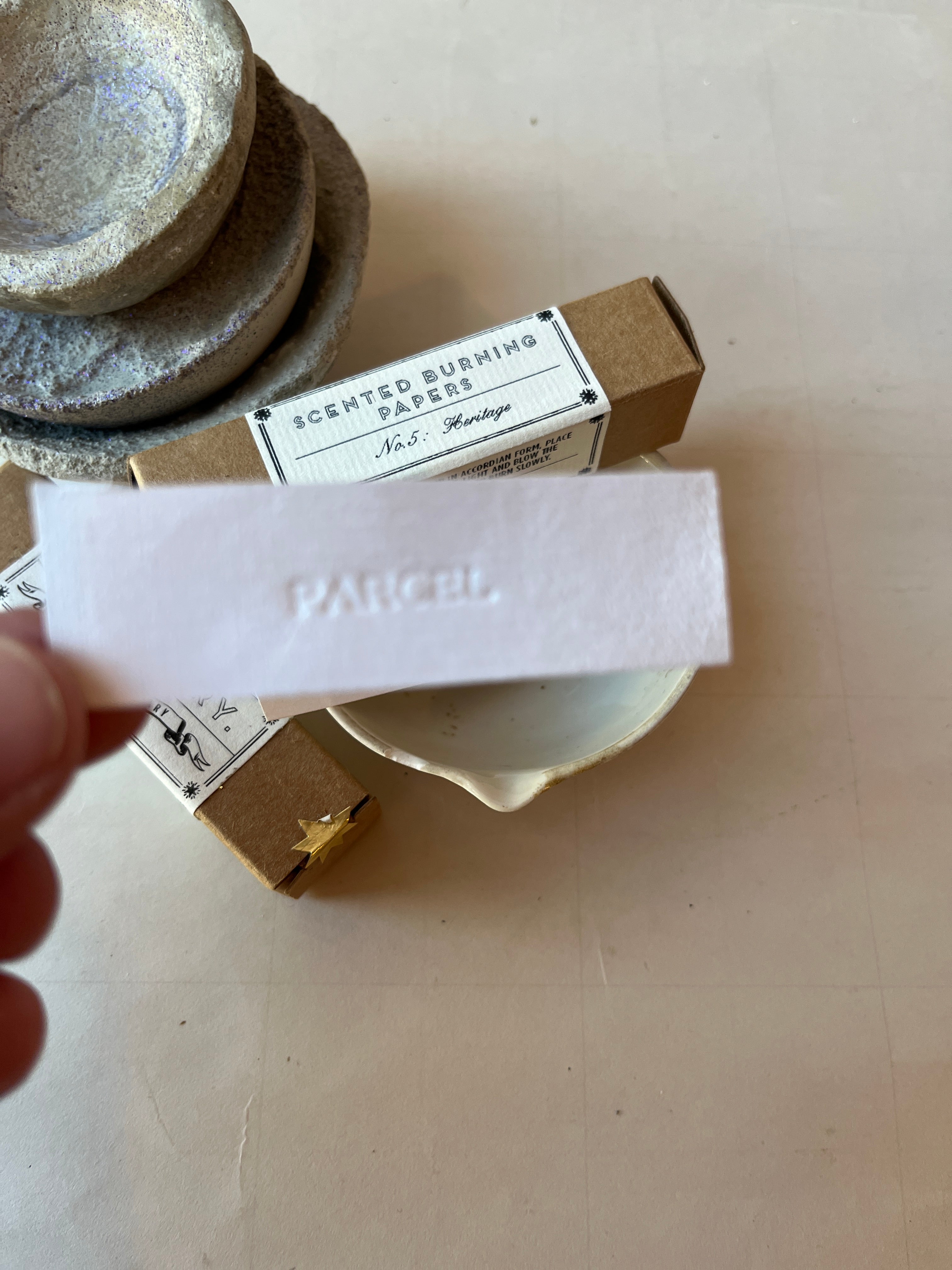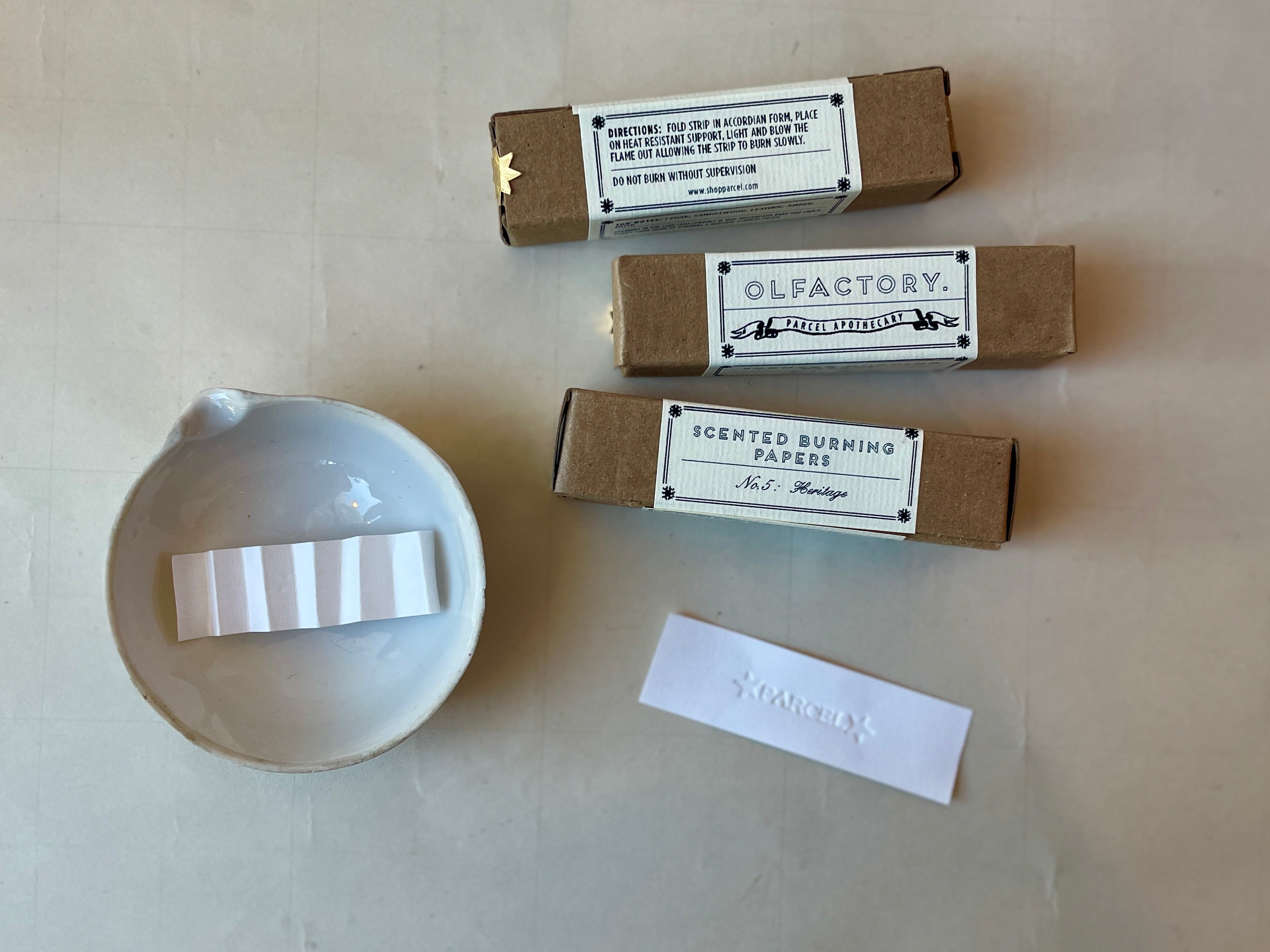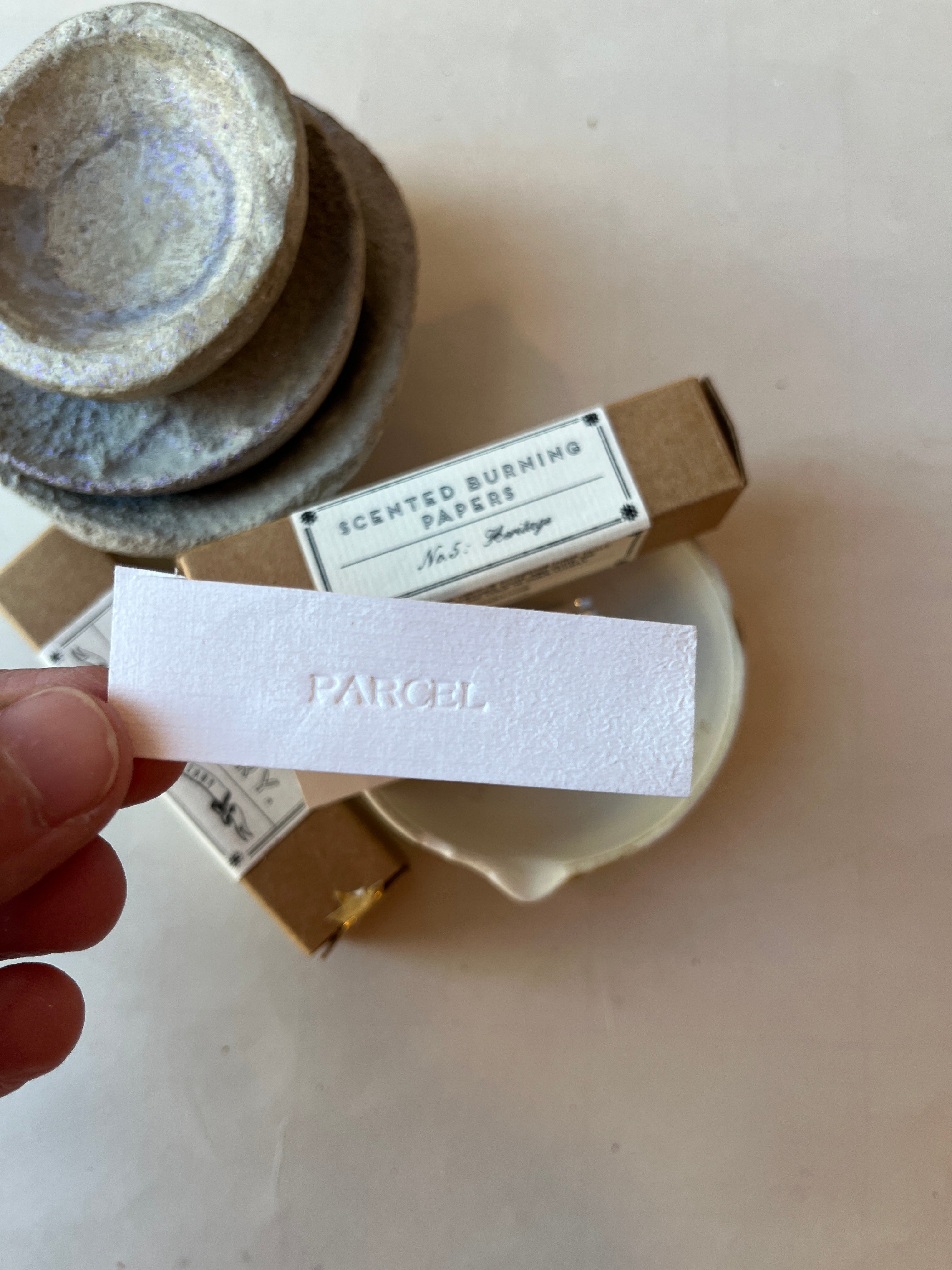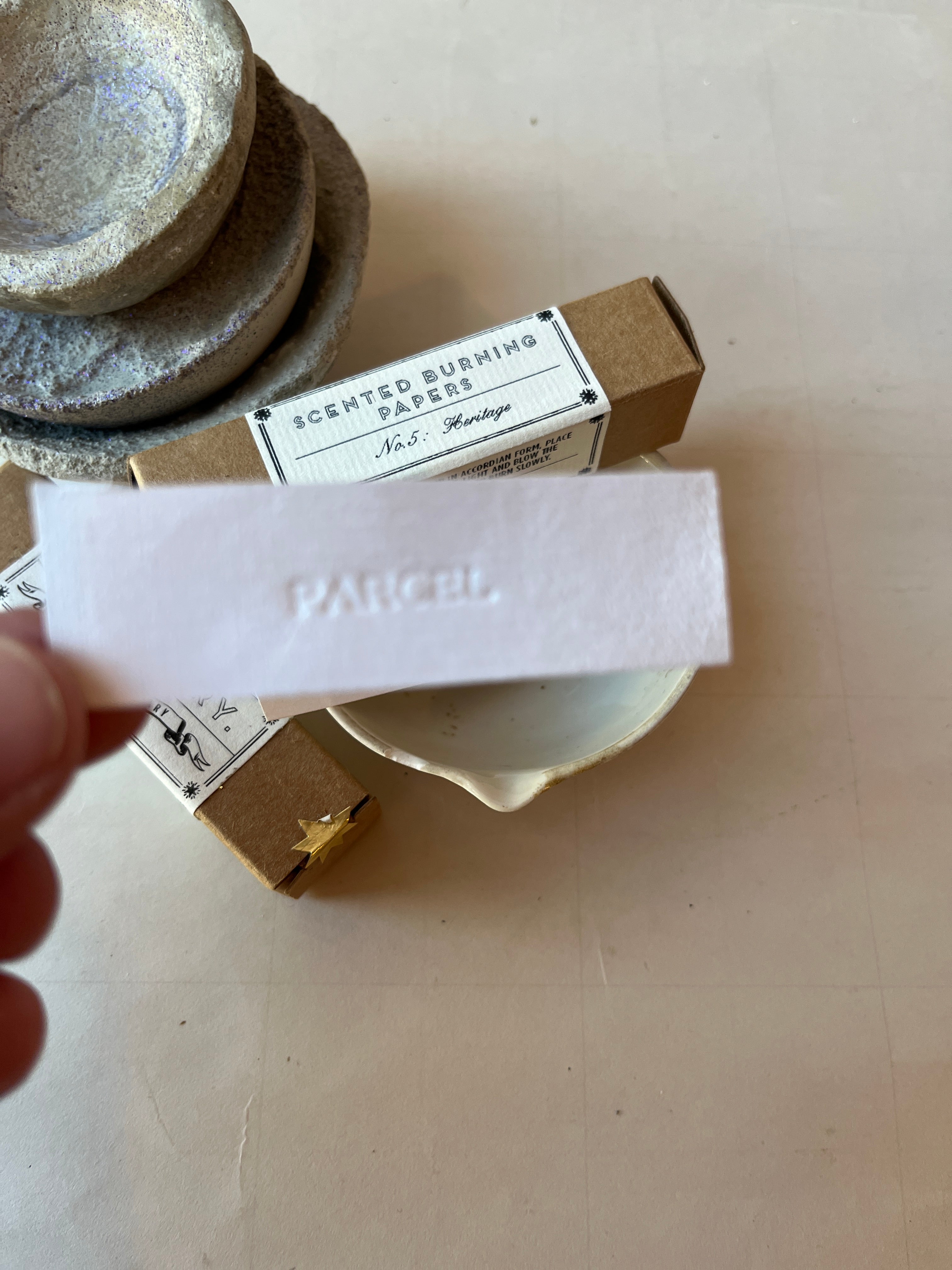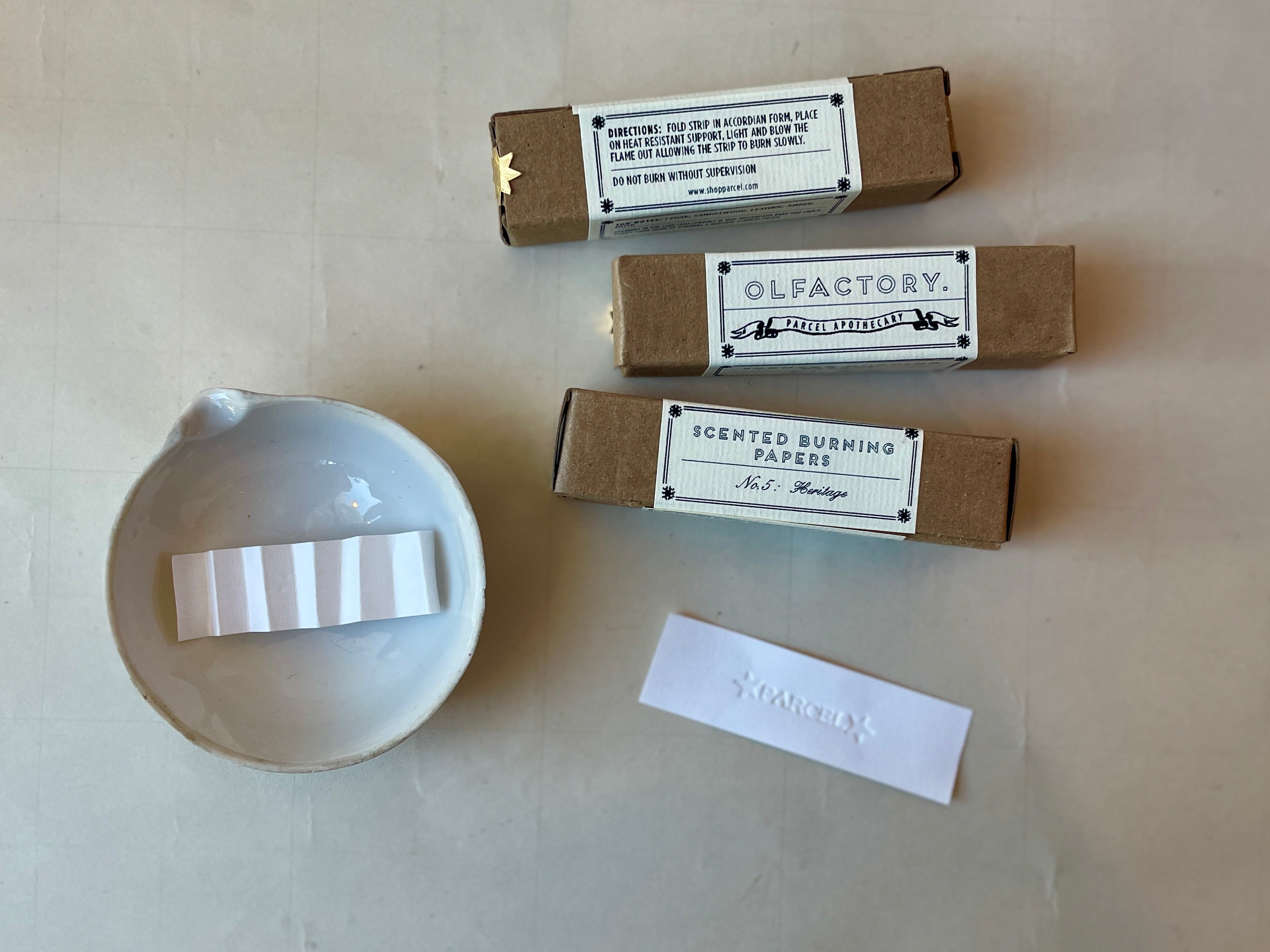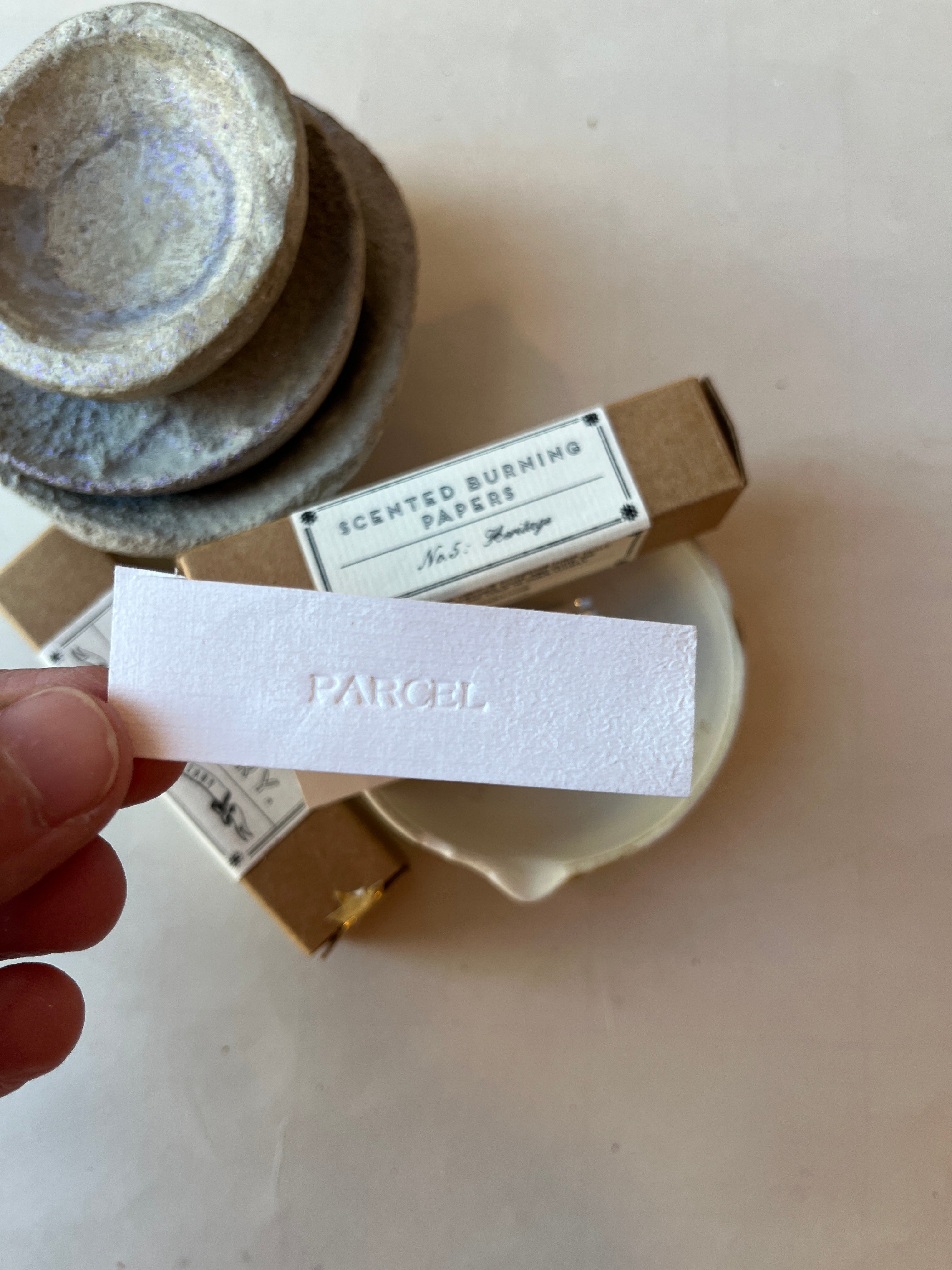 Parcel Olfactory Scented Burning Papers
Our handmade burning papers are scented with our very own favorite Heritage, a rich and earthy mix of woods and herbs.  When lit, these individual little papers emit a sweet smoky smell and give off a wonderful crackle.  
Place lit paper in a safe vessel and never leave unattended.  Papers burn relatively quickly, giving off a wonderful lasting aroma.  
20 papers per box.