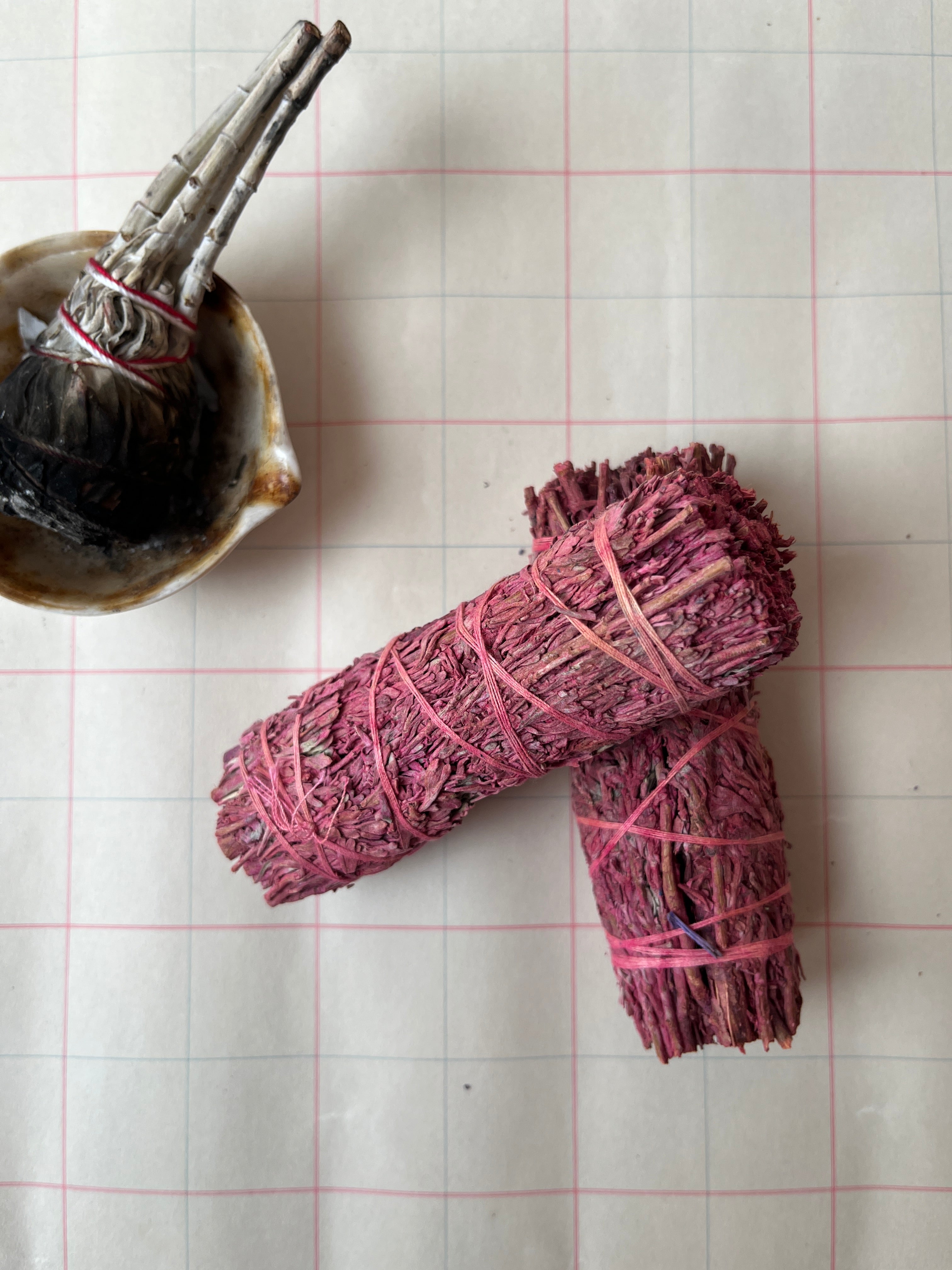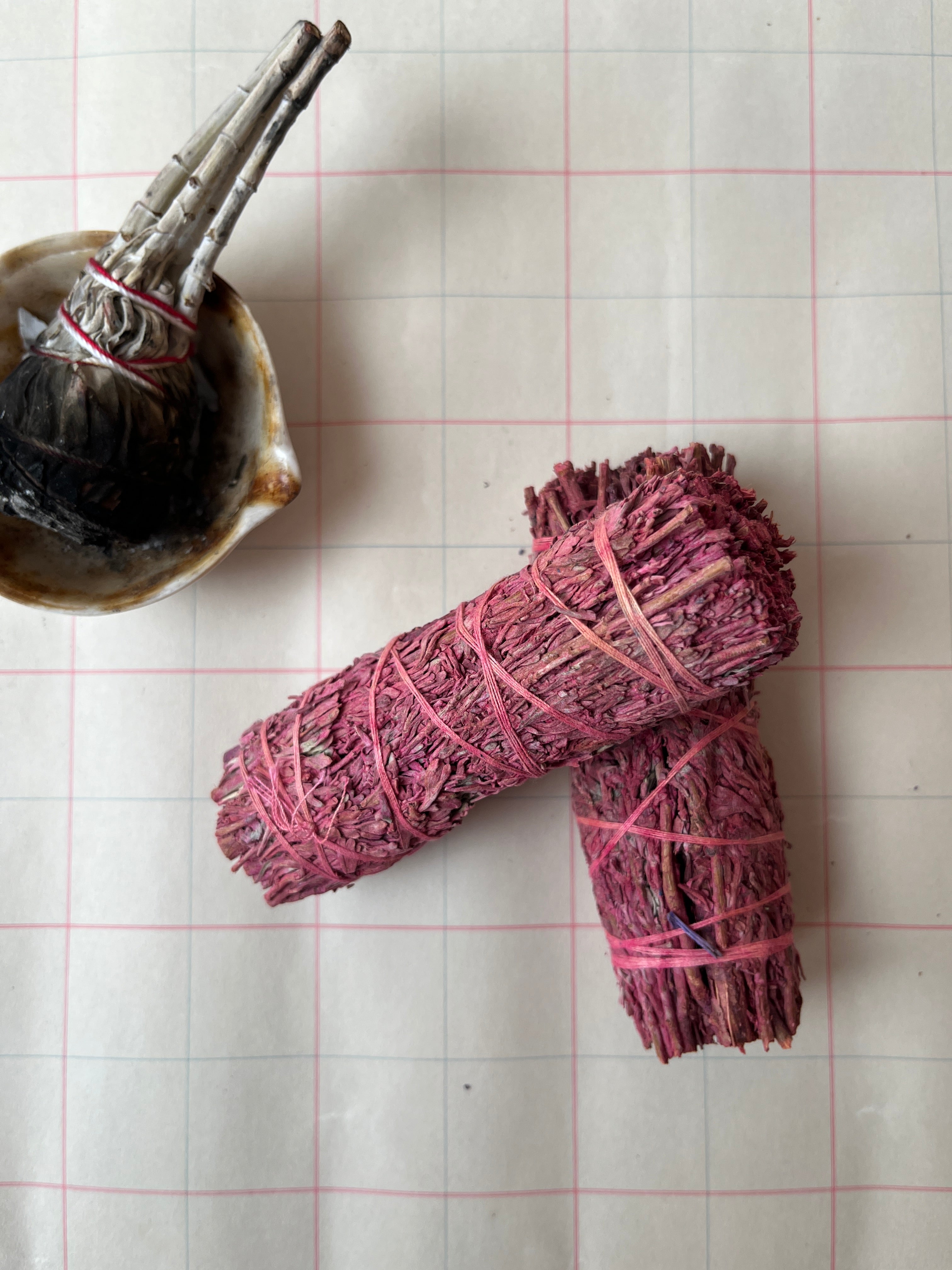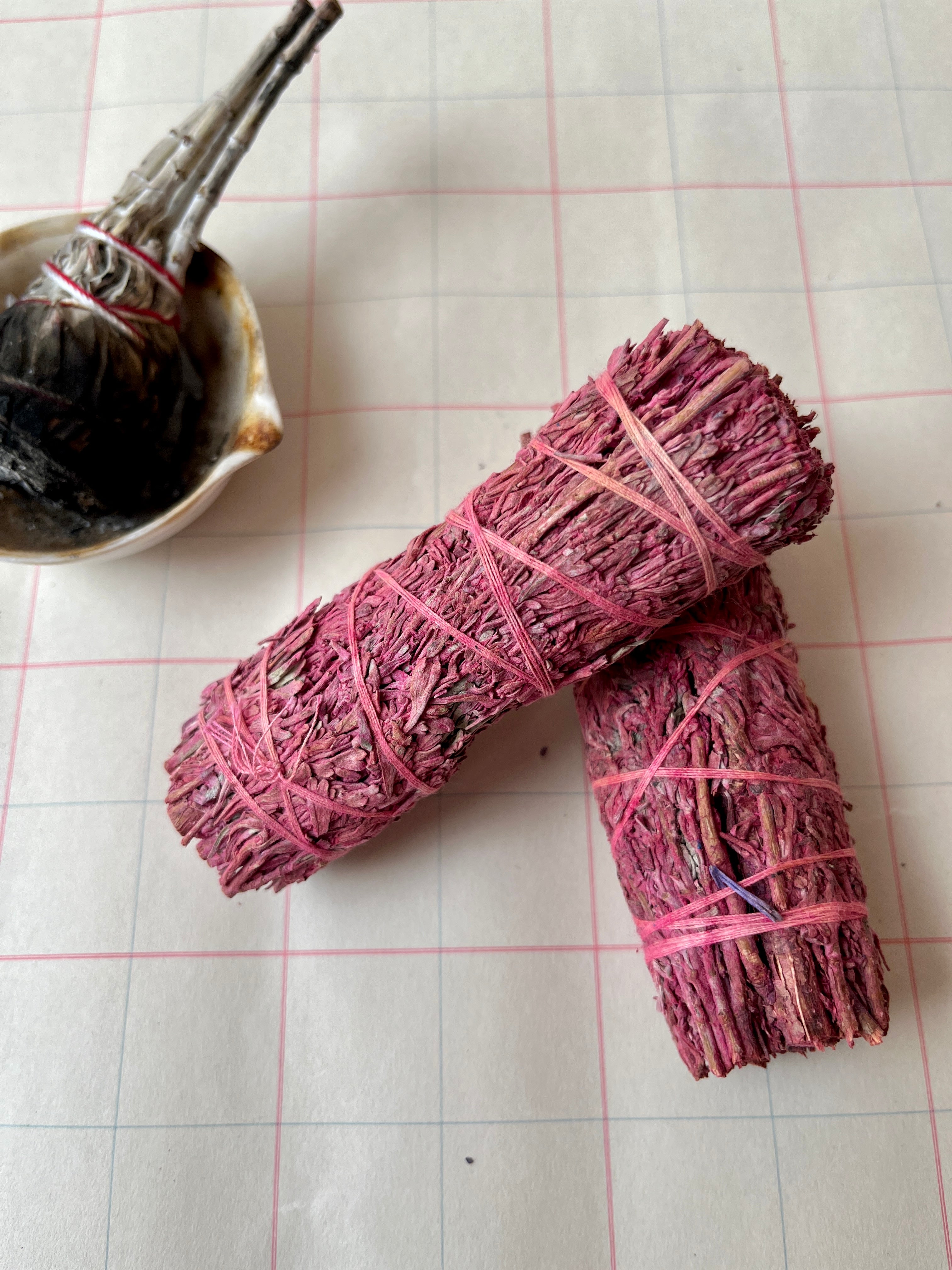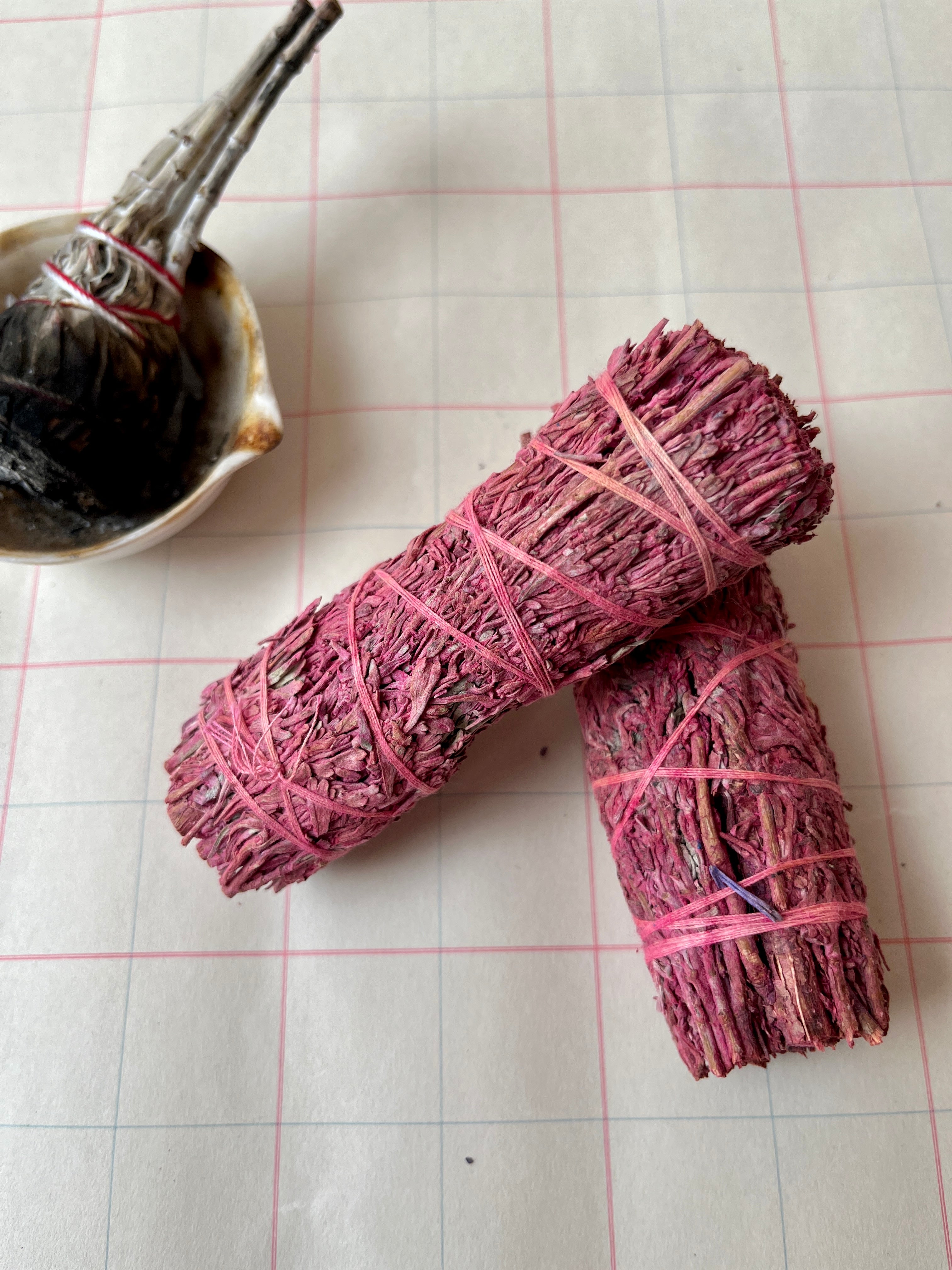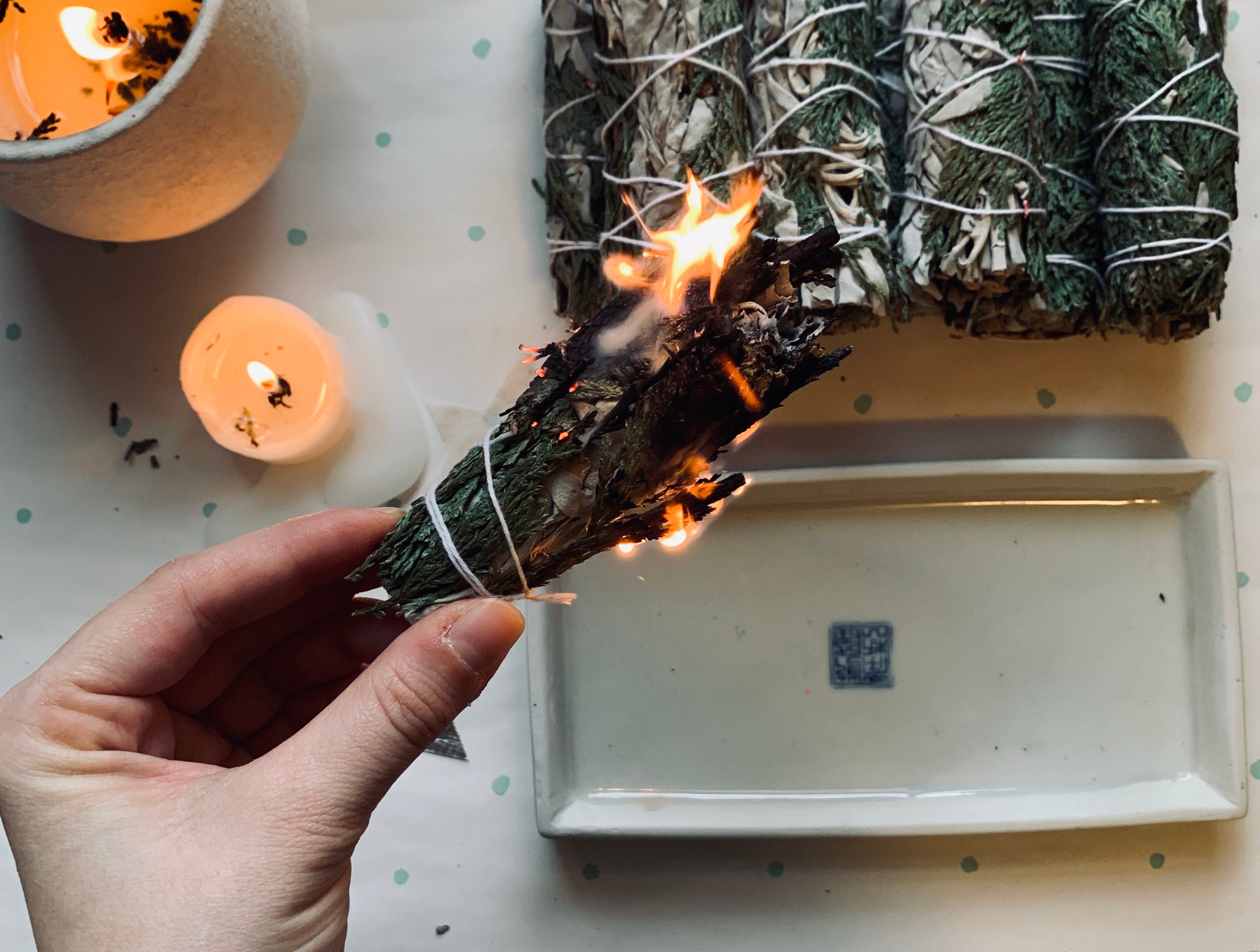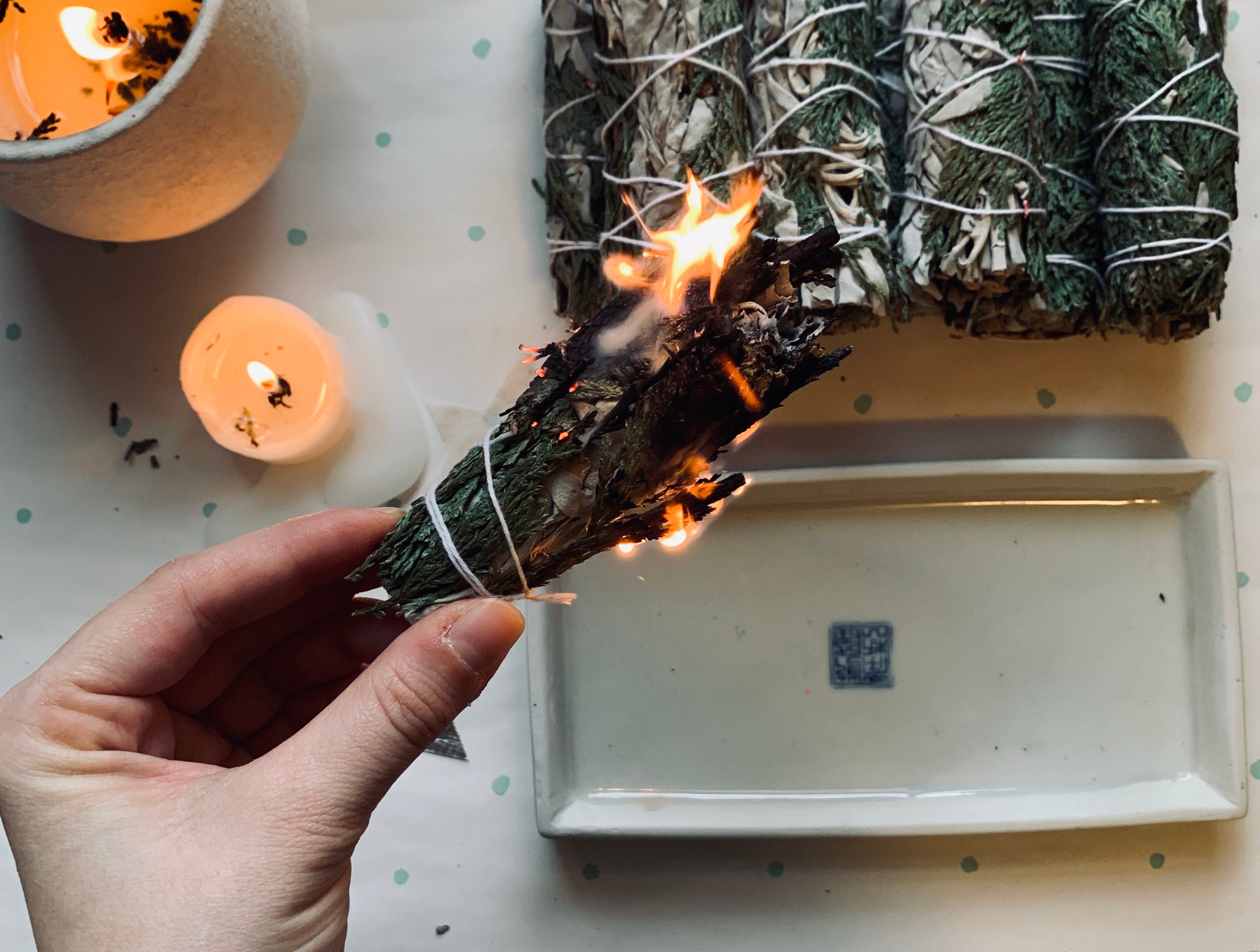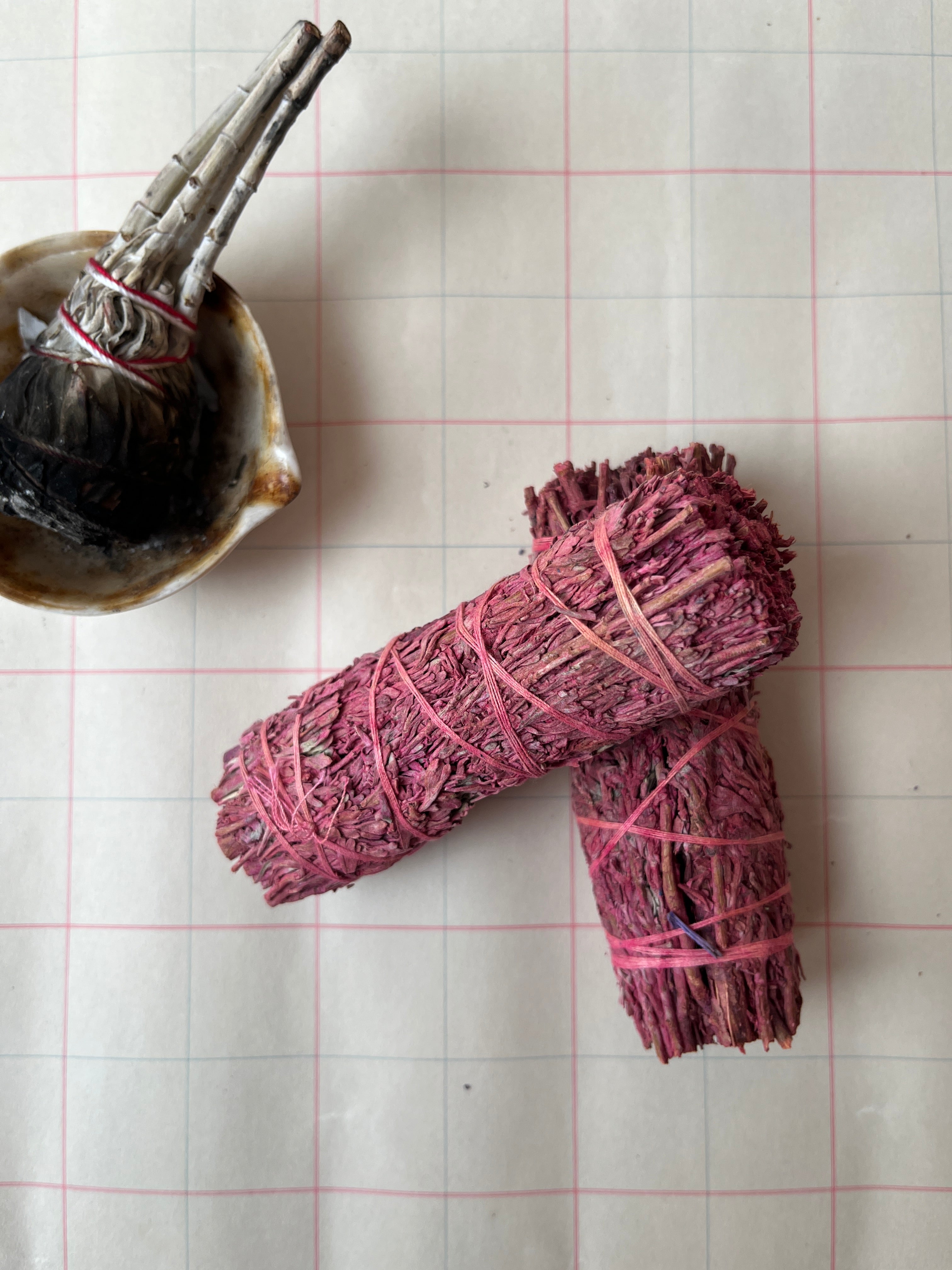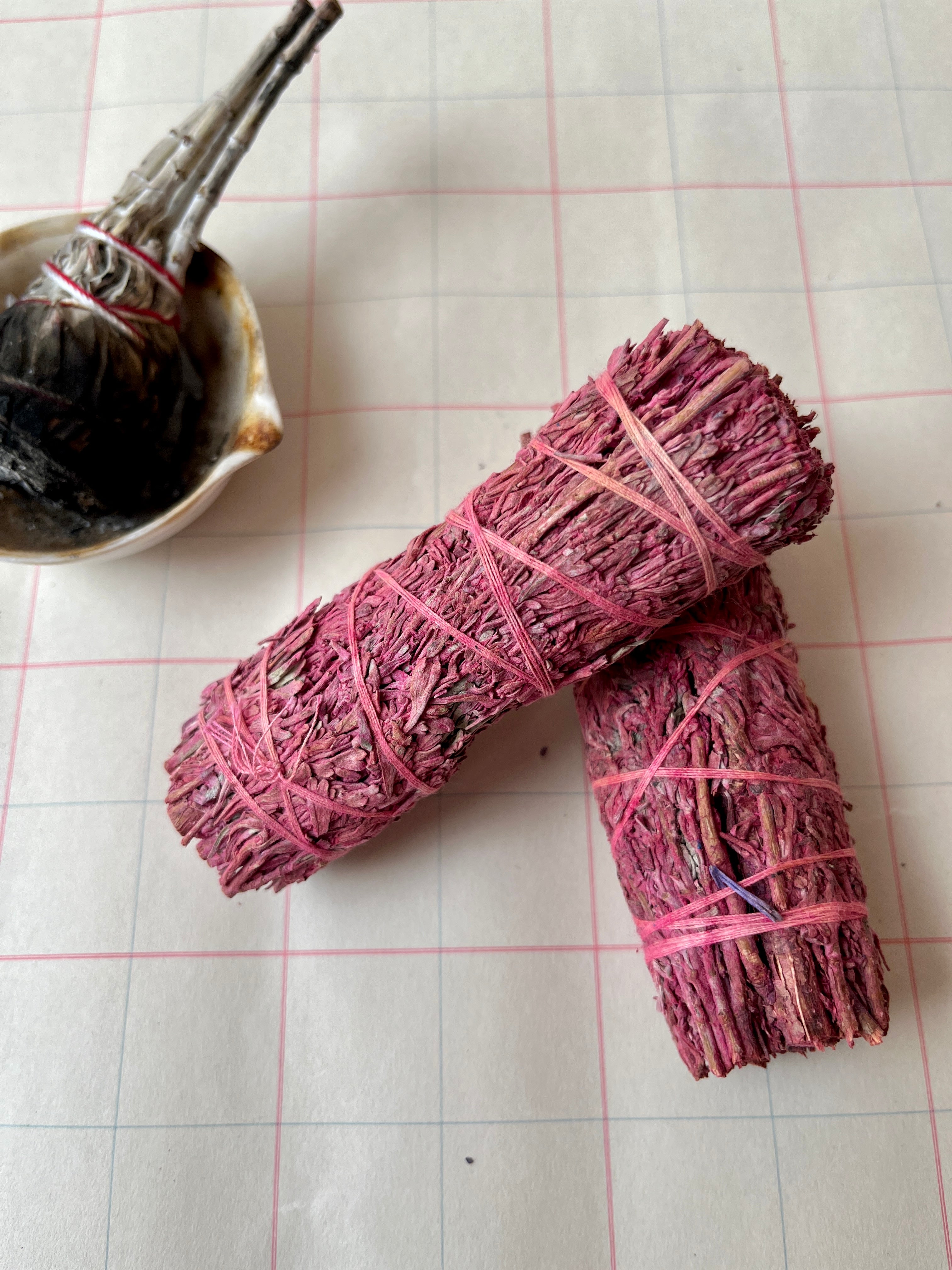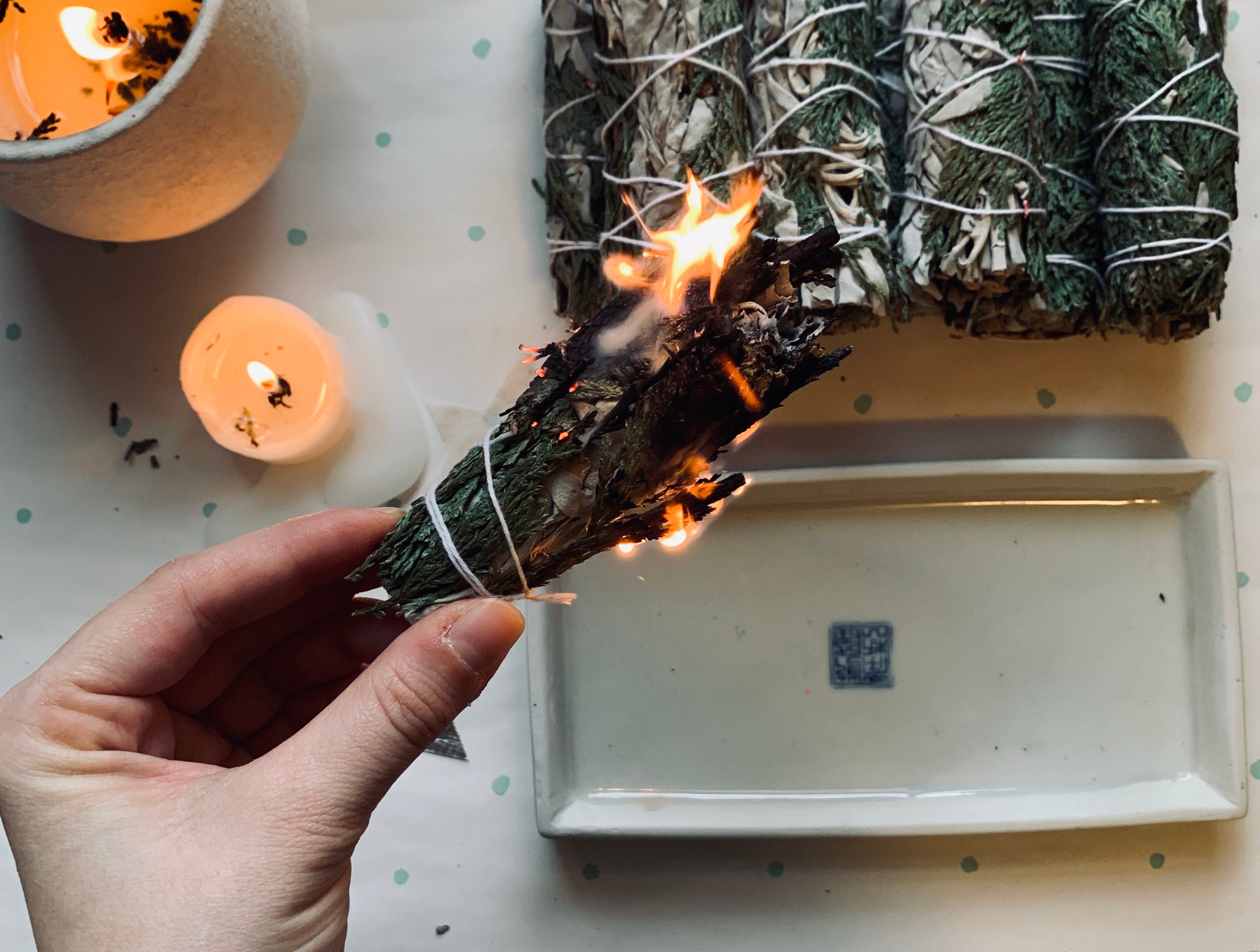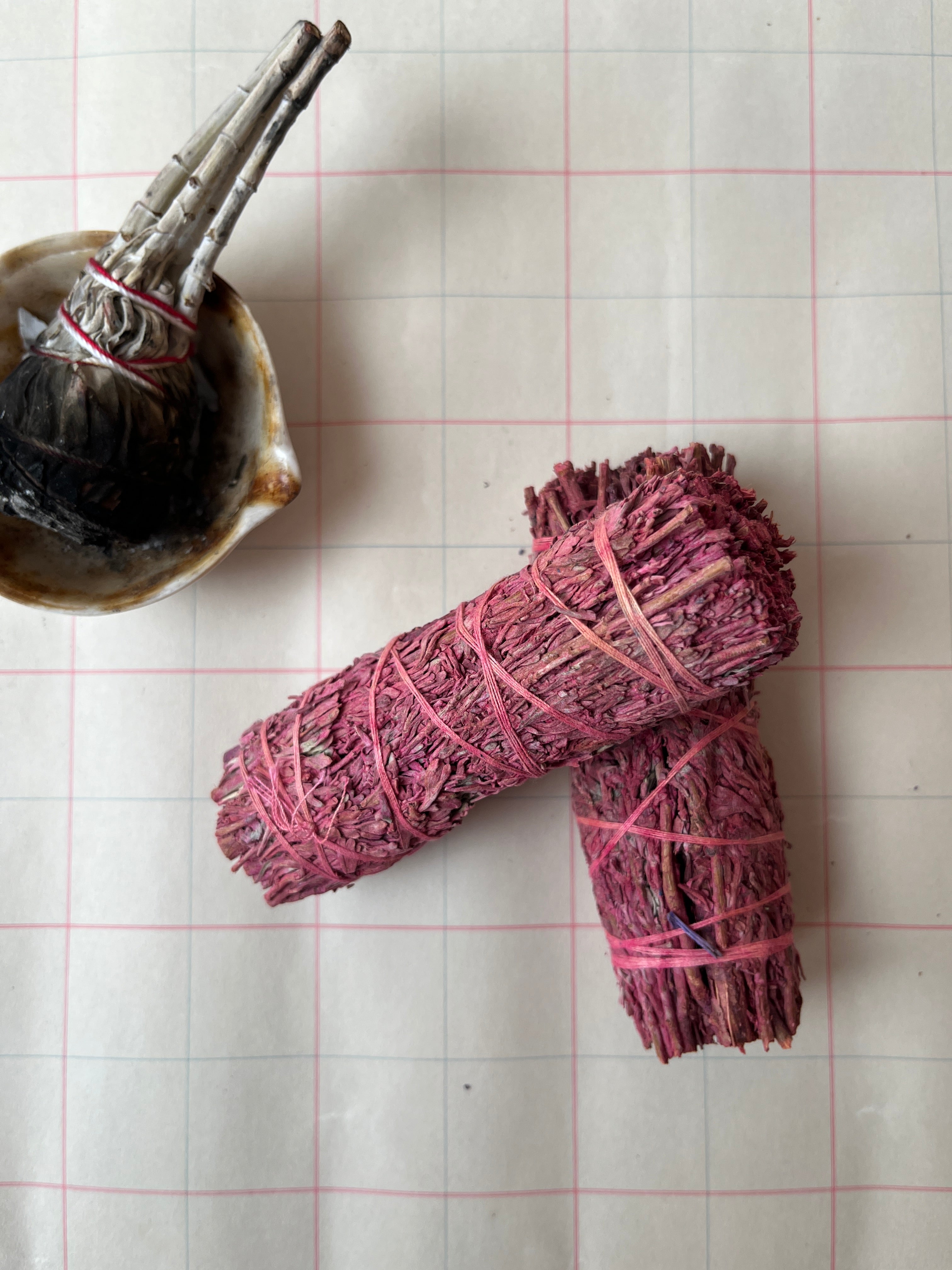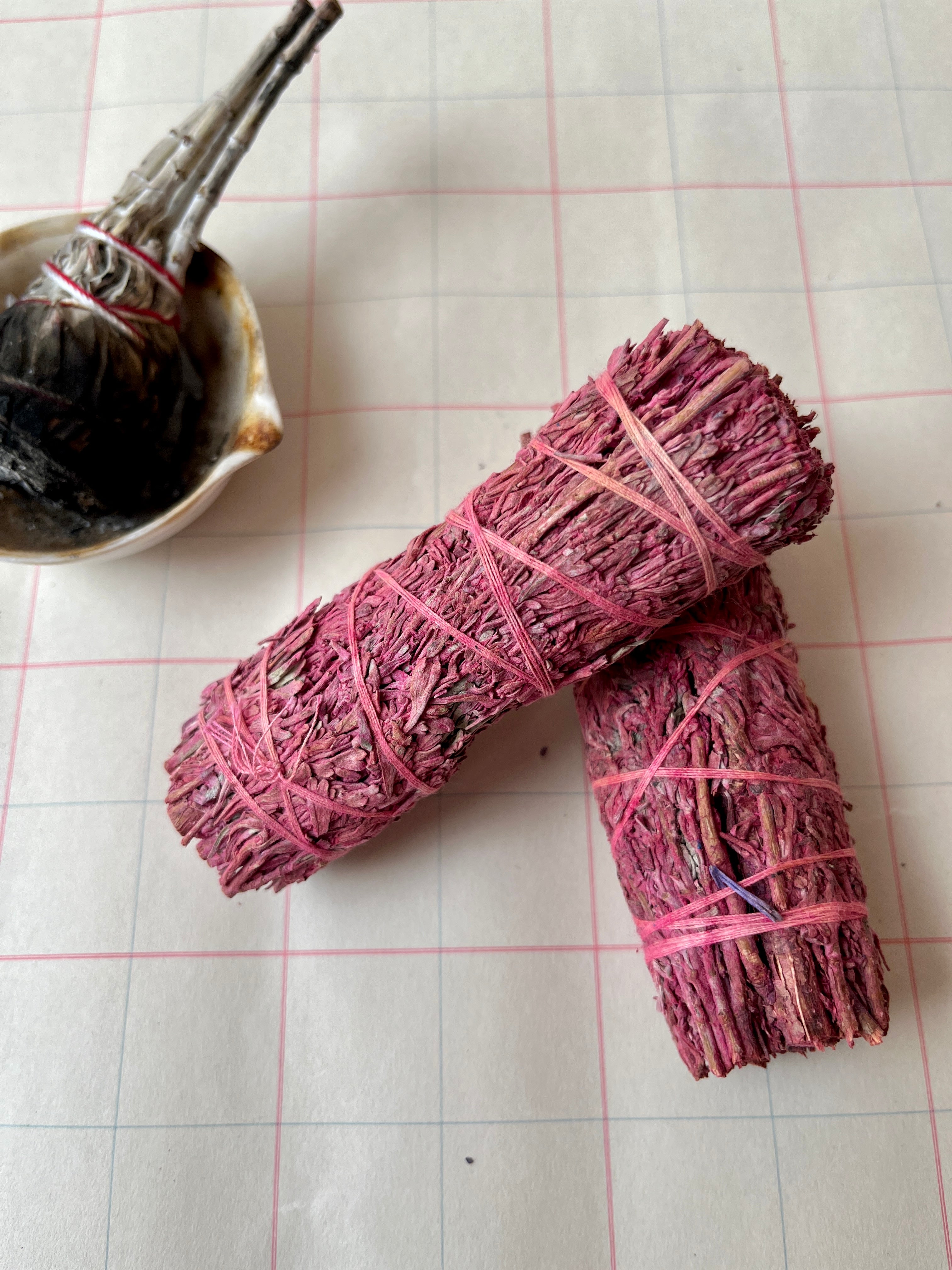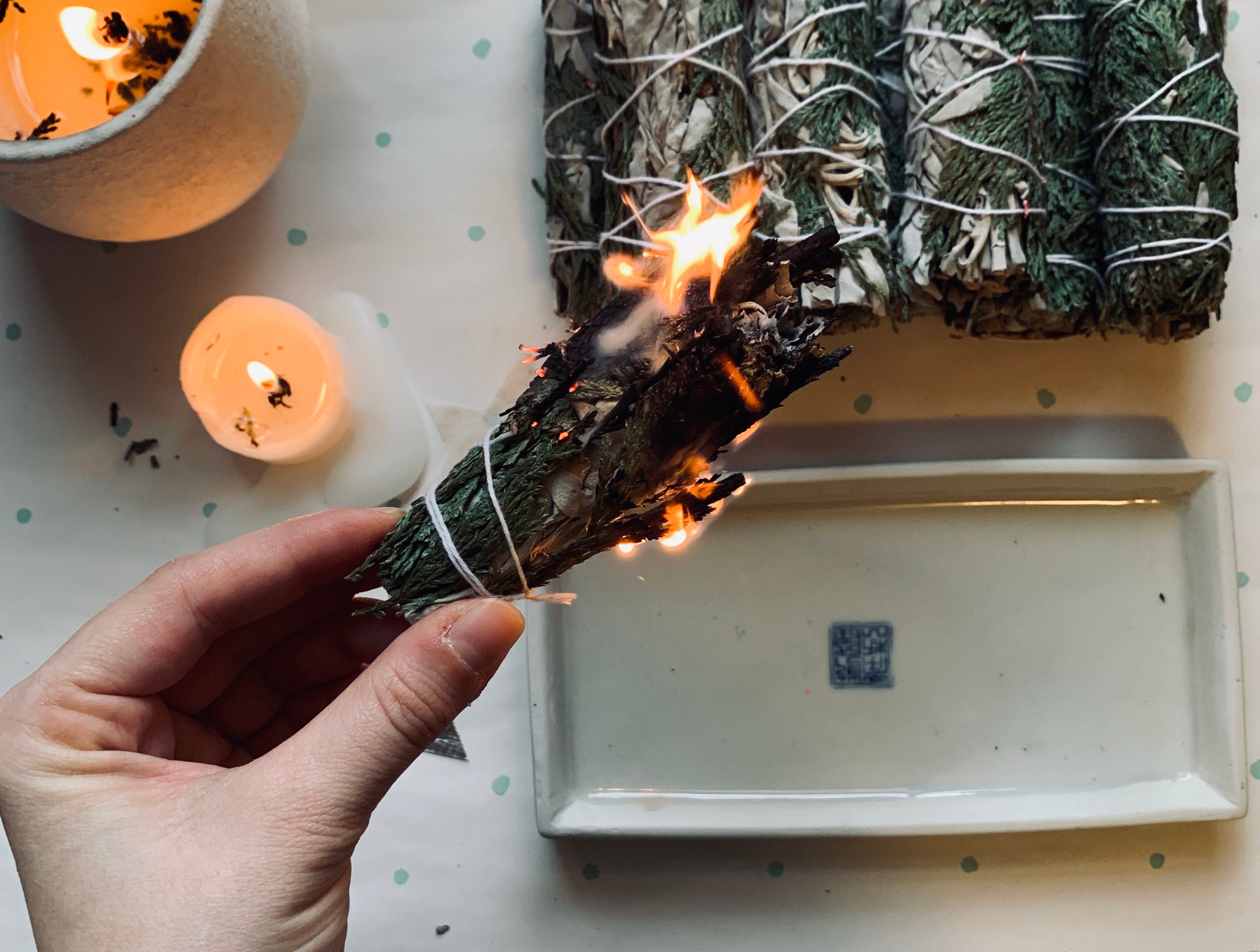 Neon Pink Rose Sage Bundle
Beautiful sacred sage bundles to bring you comfort and peace with your space during your days spent at home. 
Sage is an ancient sacred herb native to high desert ecosystems and grows prevalently in California and in the Mountain West.  For hundreds of years, sage has been associated with cleansing a household of negative energy and welcoming purified, positive energy through its soothing smoke. 
Please be Mindful:  Do not leave bundles burning unattended for any amount of time.  Make sure ashes fall on fireproof surfaces only.
Storage Instructions:  Keep in cool and dry places.