Please remember that we are a small business and every order is packed with care. There is a 3-5 day processing time before your order will ship. Selecting expedited shipping will not expediate the processing of your order. For more details please see our about page.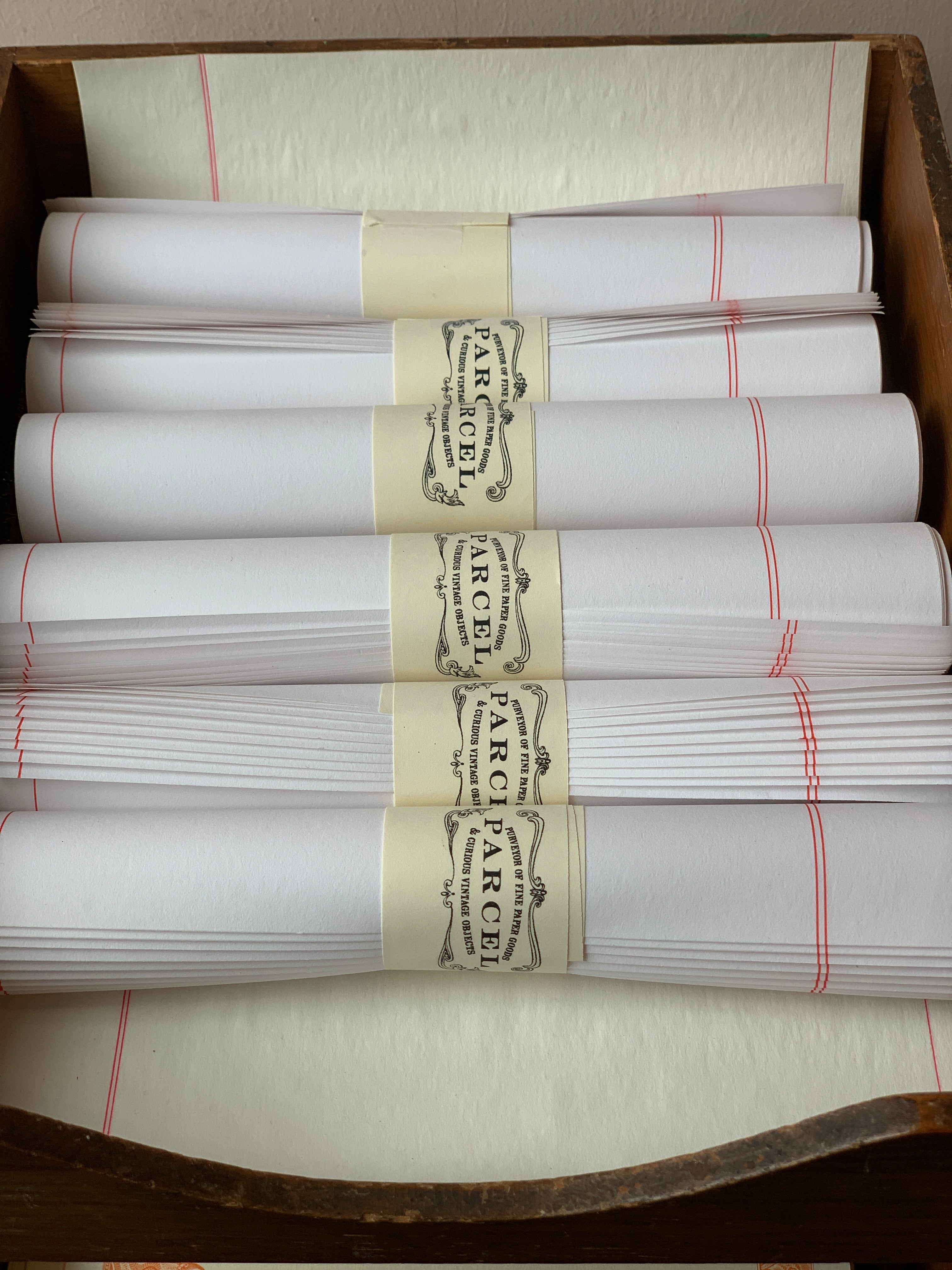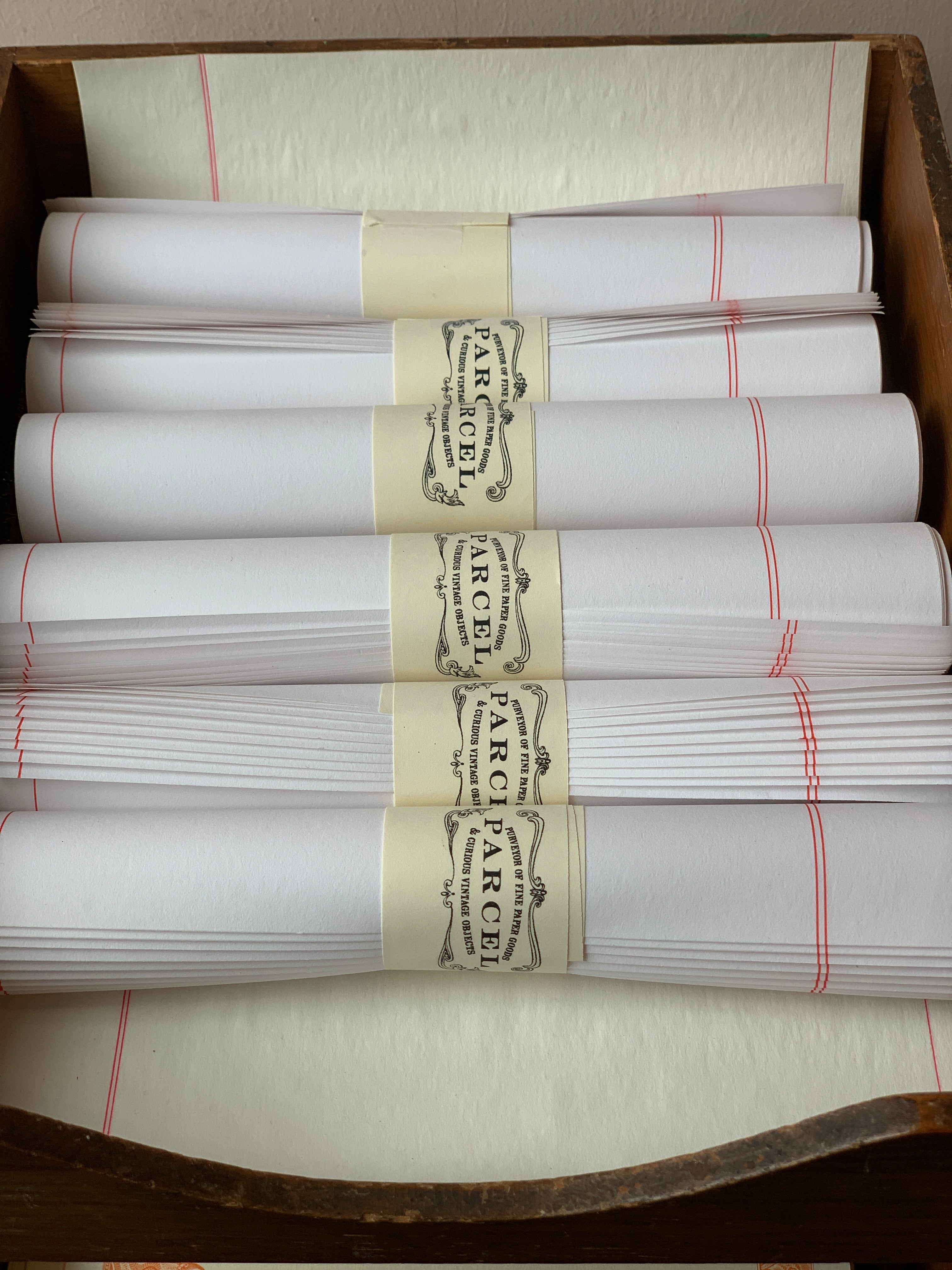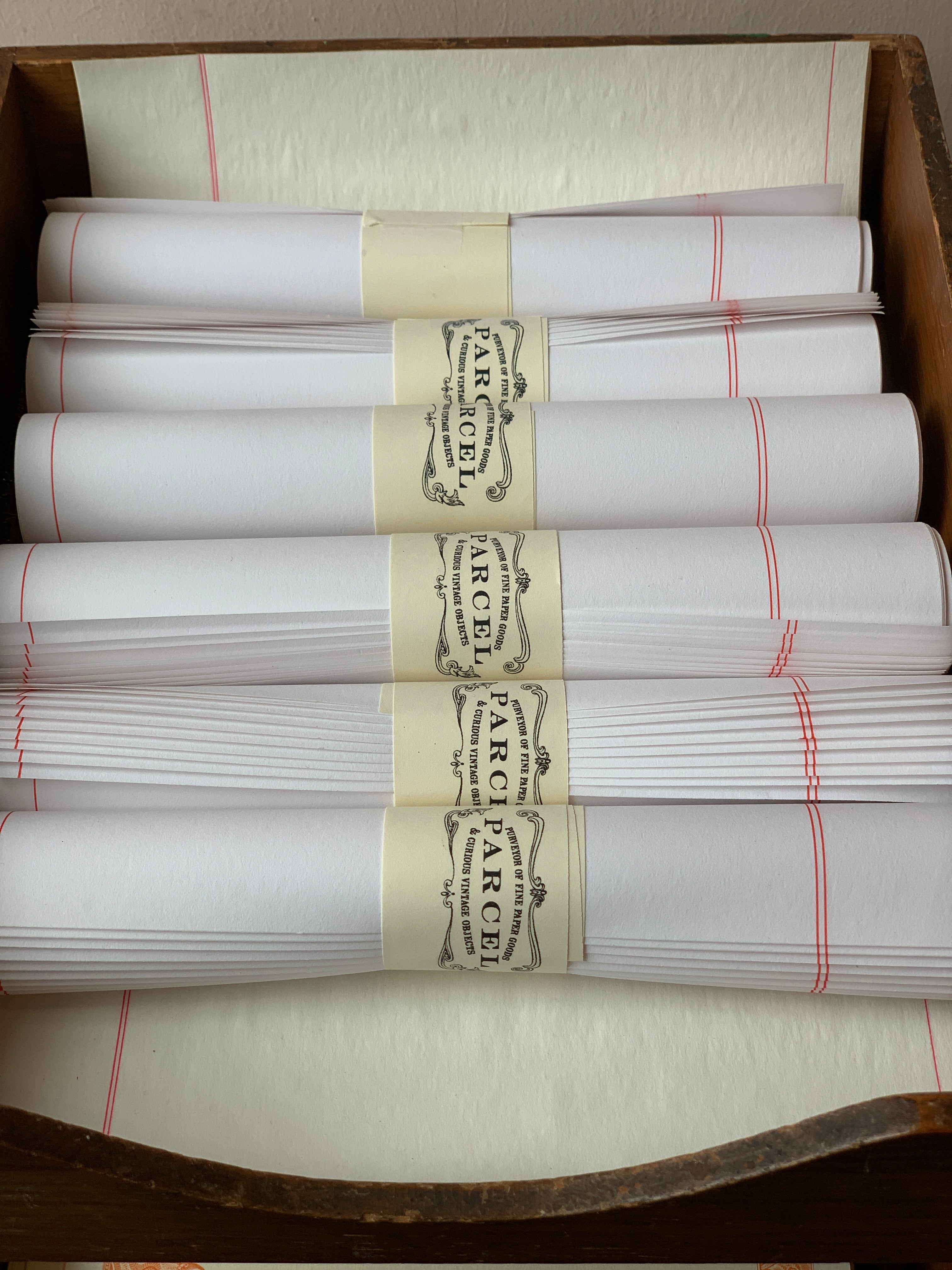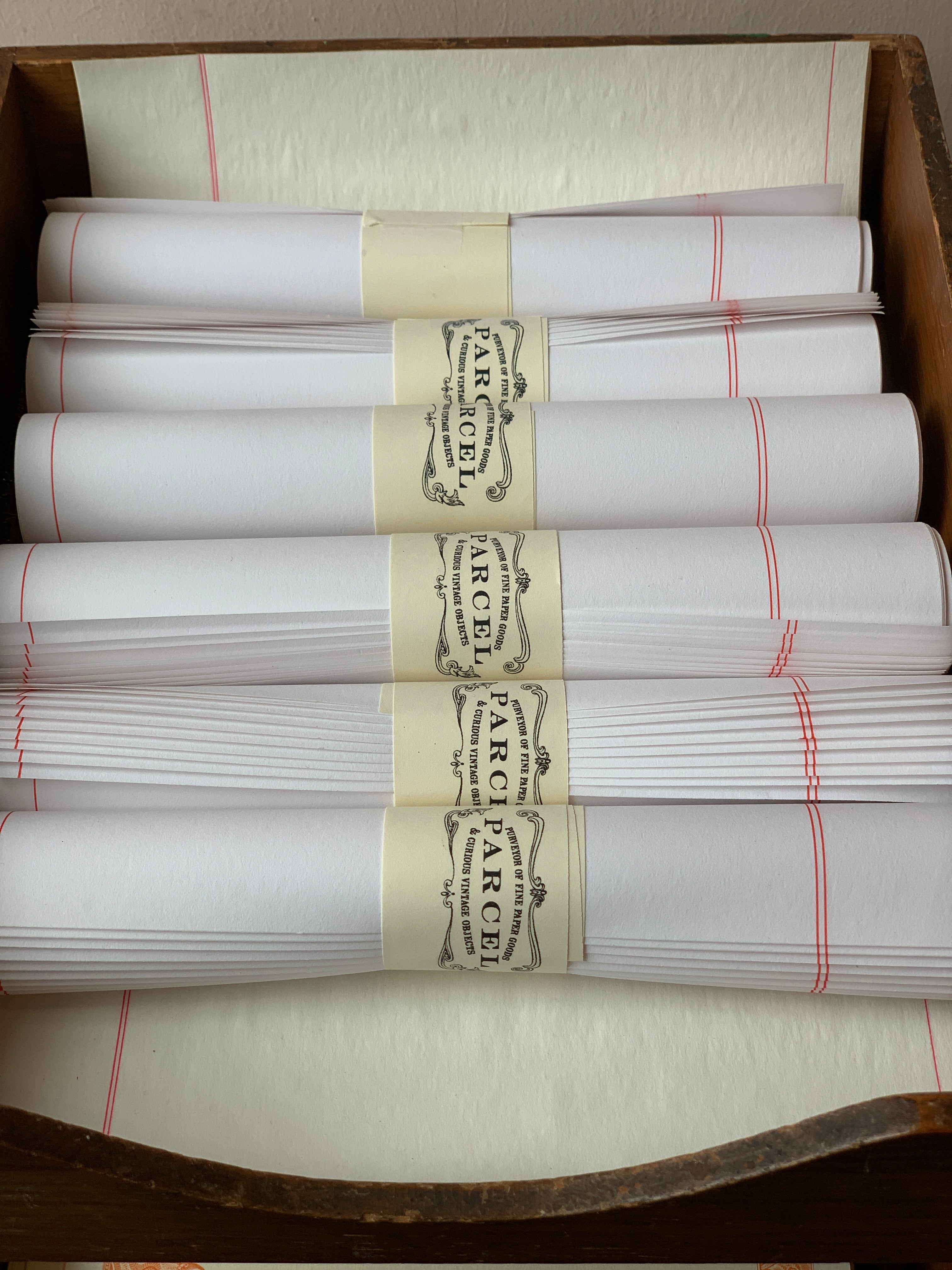 Vintage Red Line Papers
Since we opened the shop, we have used this wonderful red line onion skin or bond paper in our packaging and branding, even on our gift certificates. A dying breed of paper, we chipped away at our vintage stock, and used it sparingly.  Recently found an additional stash, and are able to share in limited availability.  
10 sheets of 8 1/2 x 11, beautiful quality crisp white water-marked bond sheets with red ruling.  Gorgeous in your journaling, letter writing and paper arts endeavors. 
Limited vintage stock.