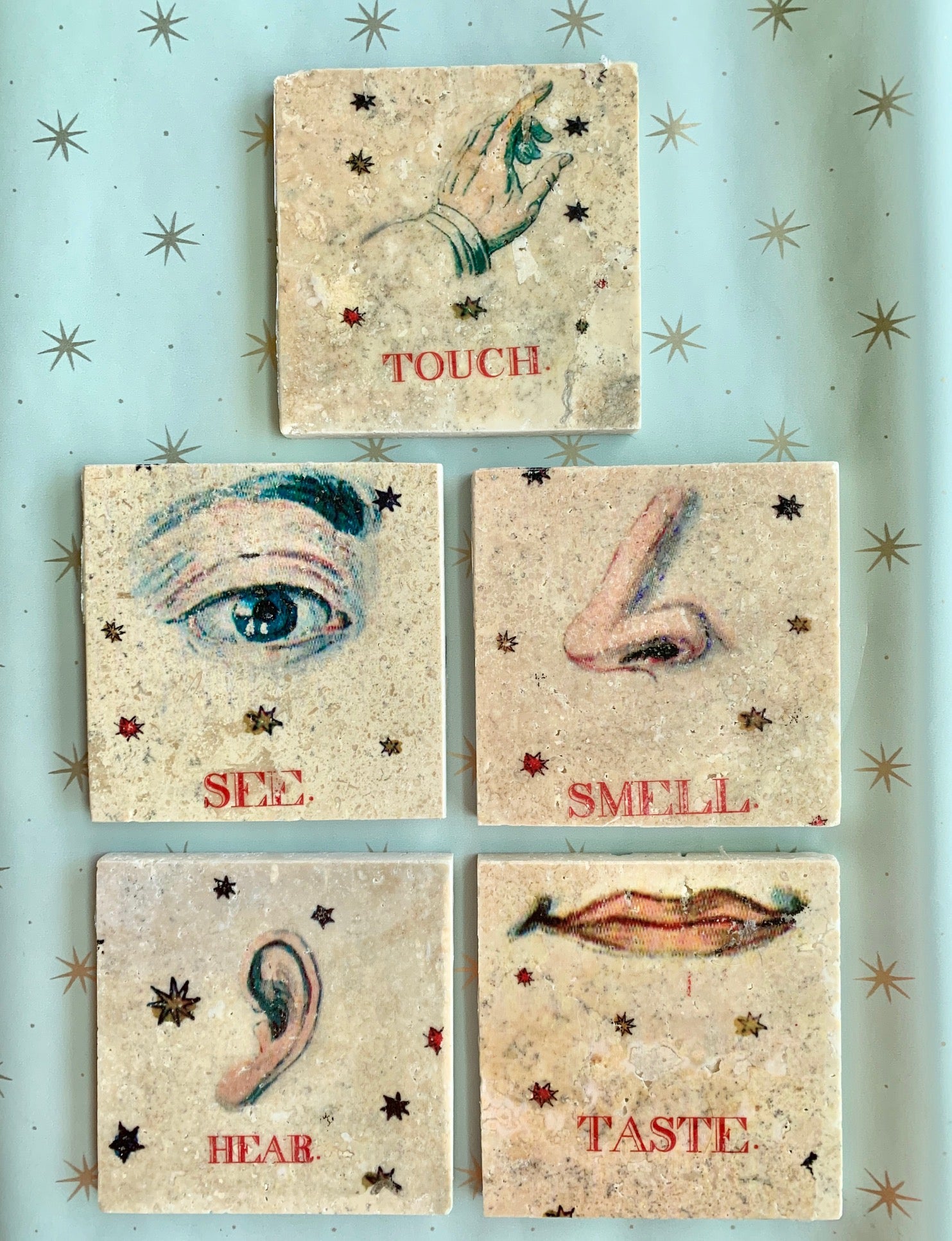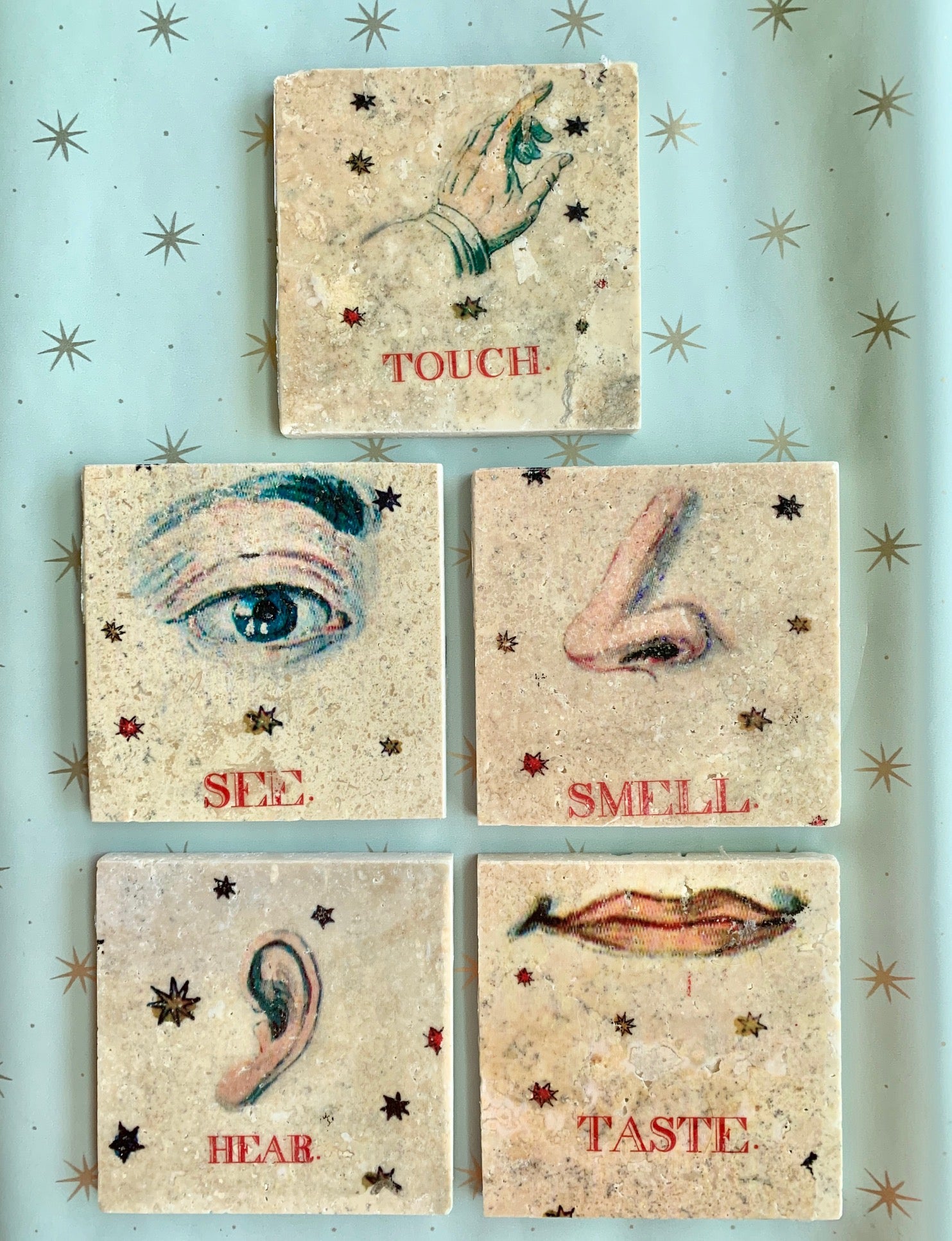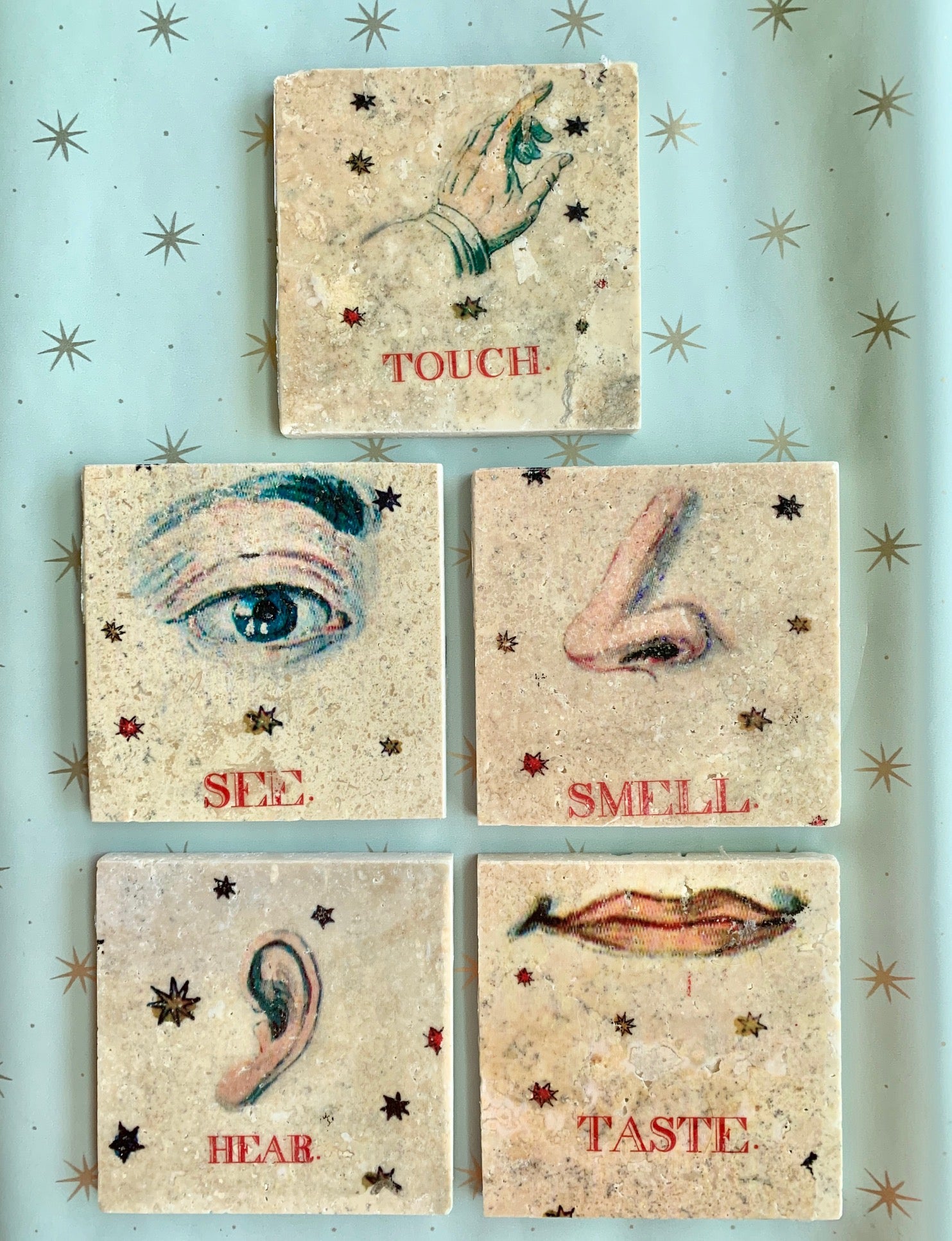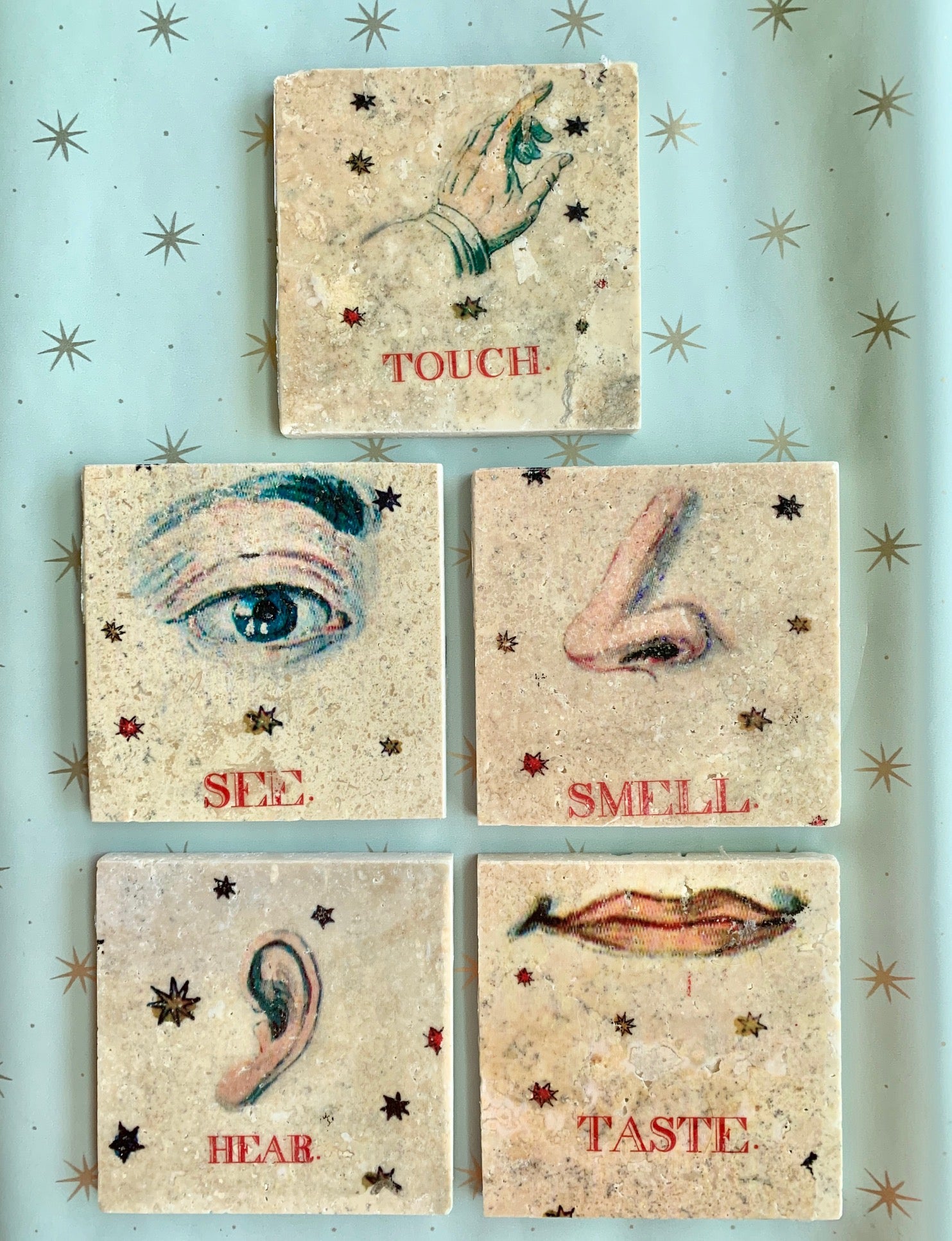 The Five Senses Handmade Decorative Tiles
Made of natural mined limestone, these rustic and sturdy tiles can be used as paperweights as well as coasters.  We recommend not completely submerging them in water, or washing them in the dishwasher, for the image may fade over time. 

This grouping of tiles includes images from the 1800's of the five senses.  These are sold as a set of 5.  Please keep in mind that these are handmade individual items, so each one has slight differences and occasional imperfections. 
As with all of our handmade products, please allow 3-5 business days to produce and ship your order.