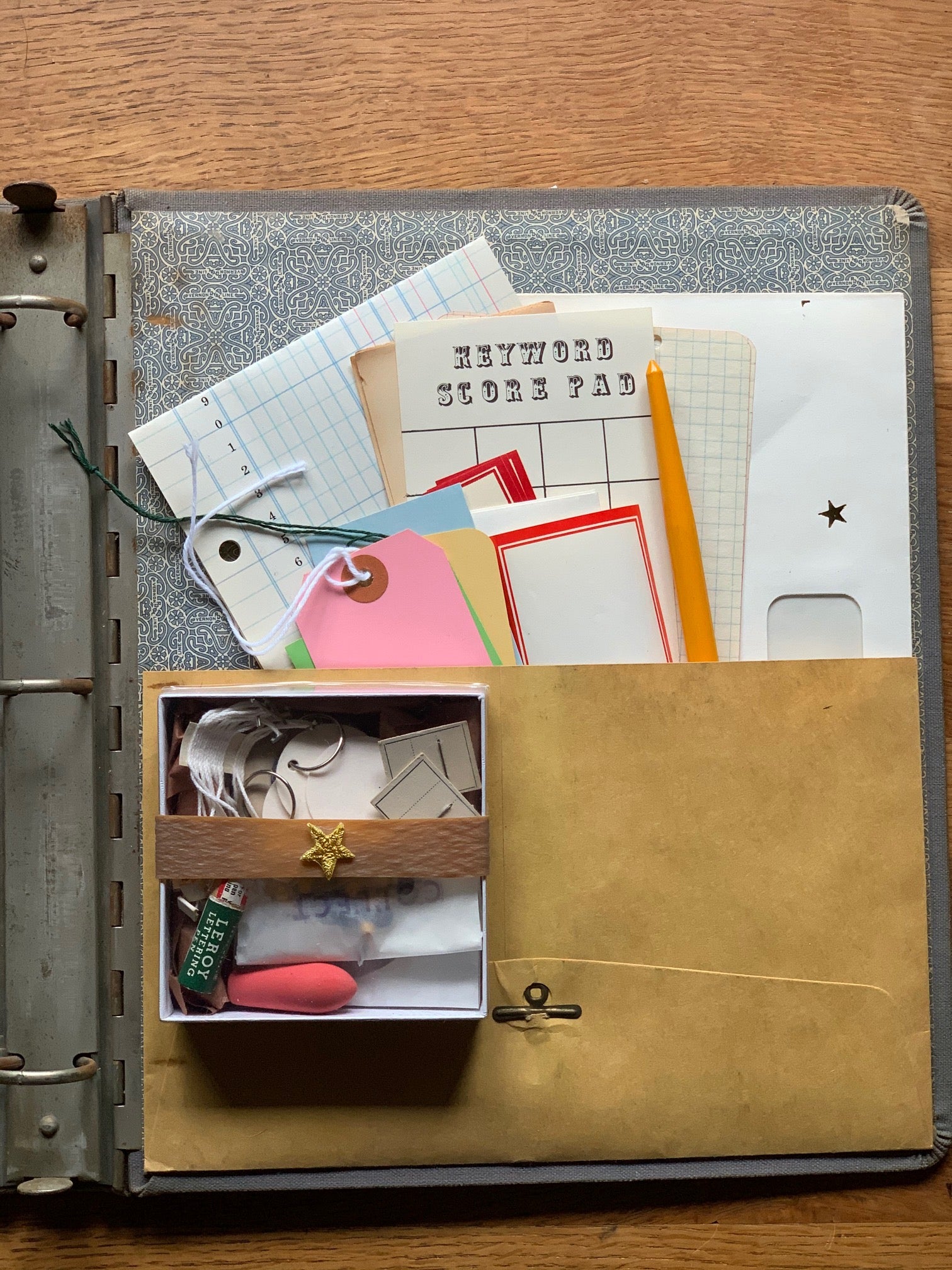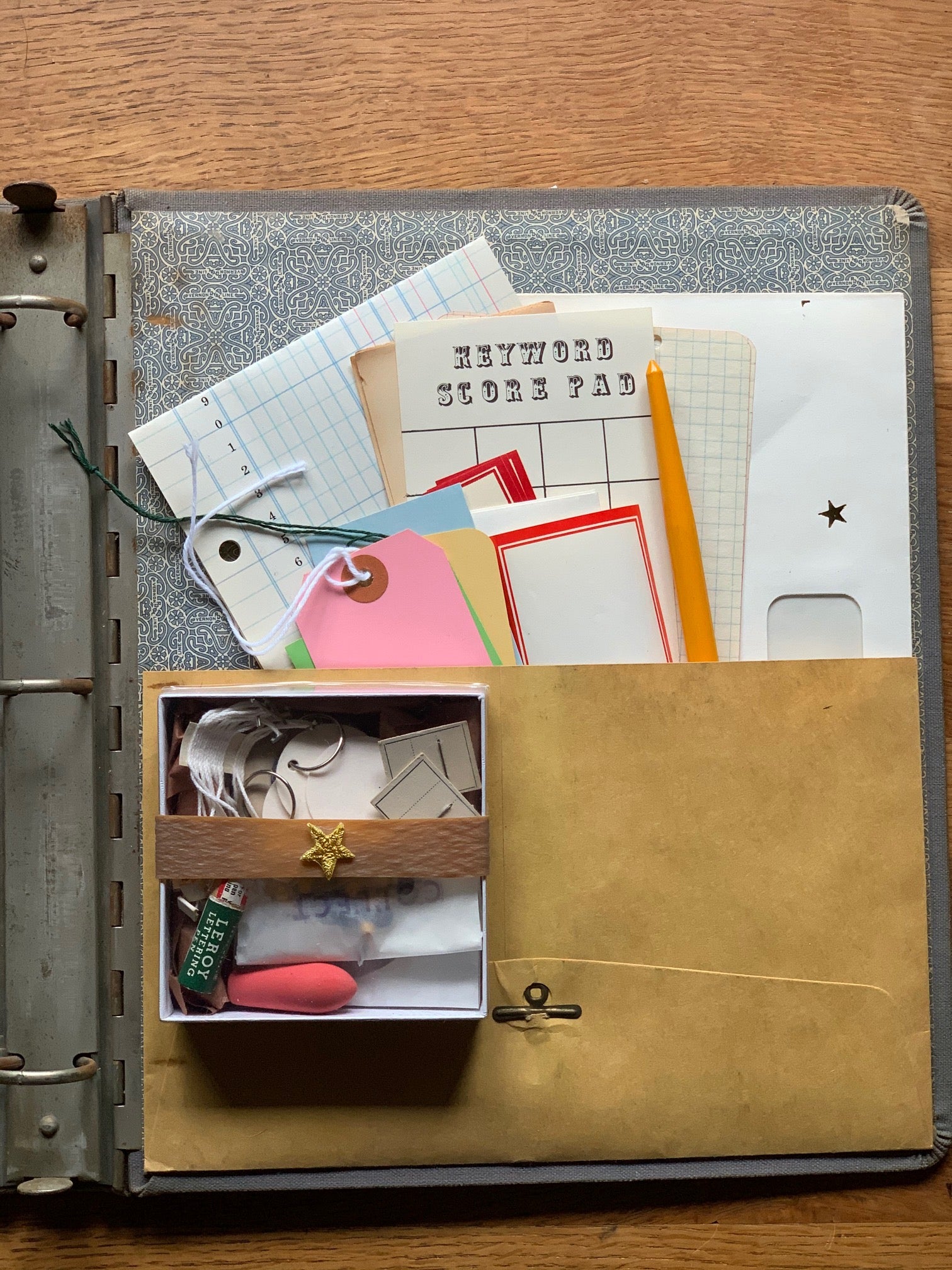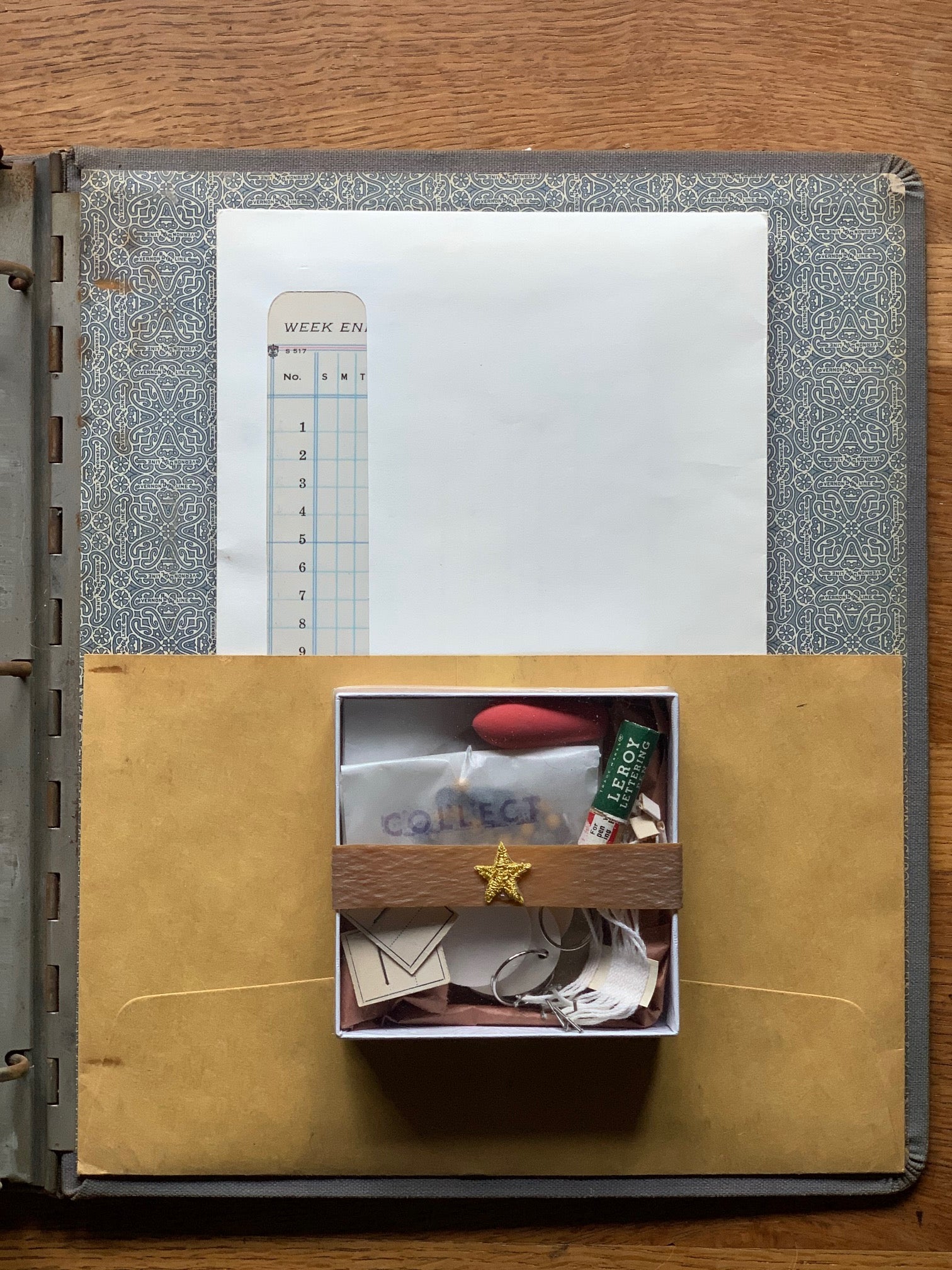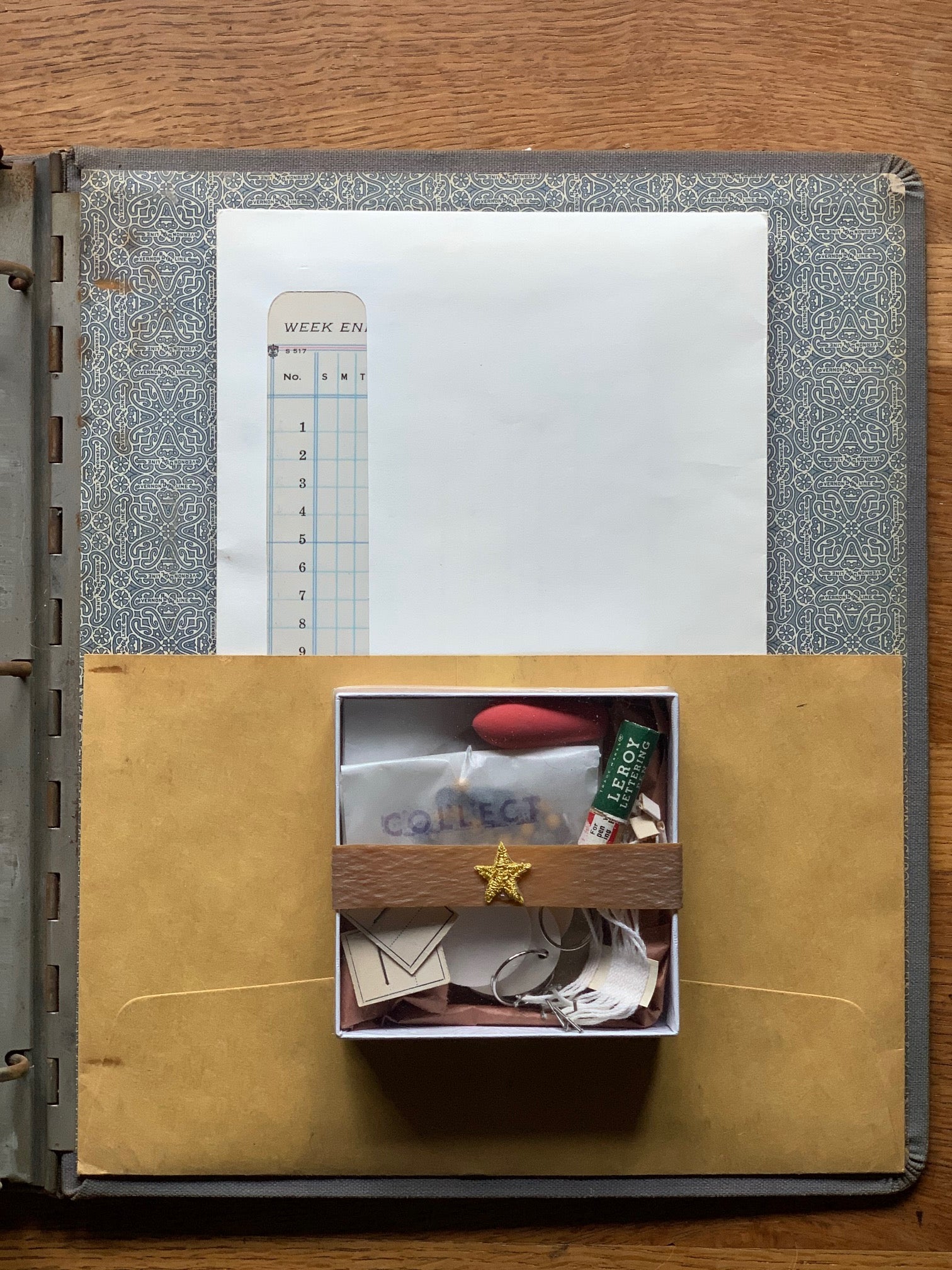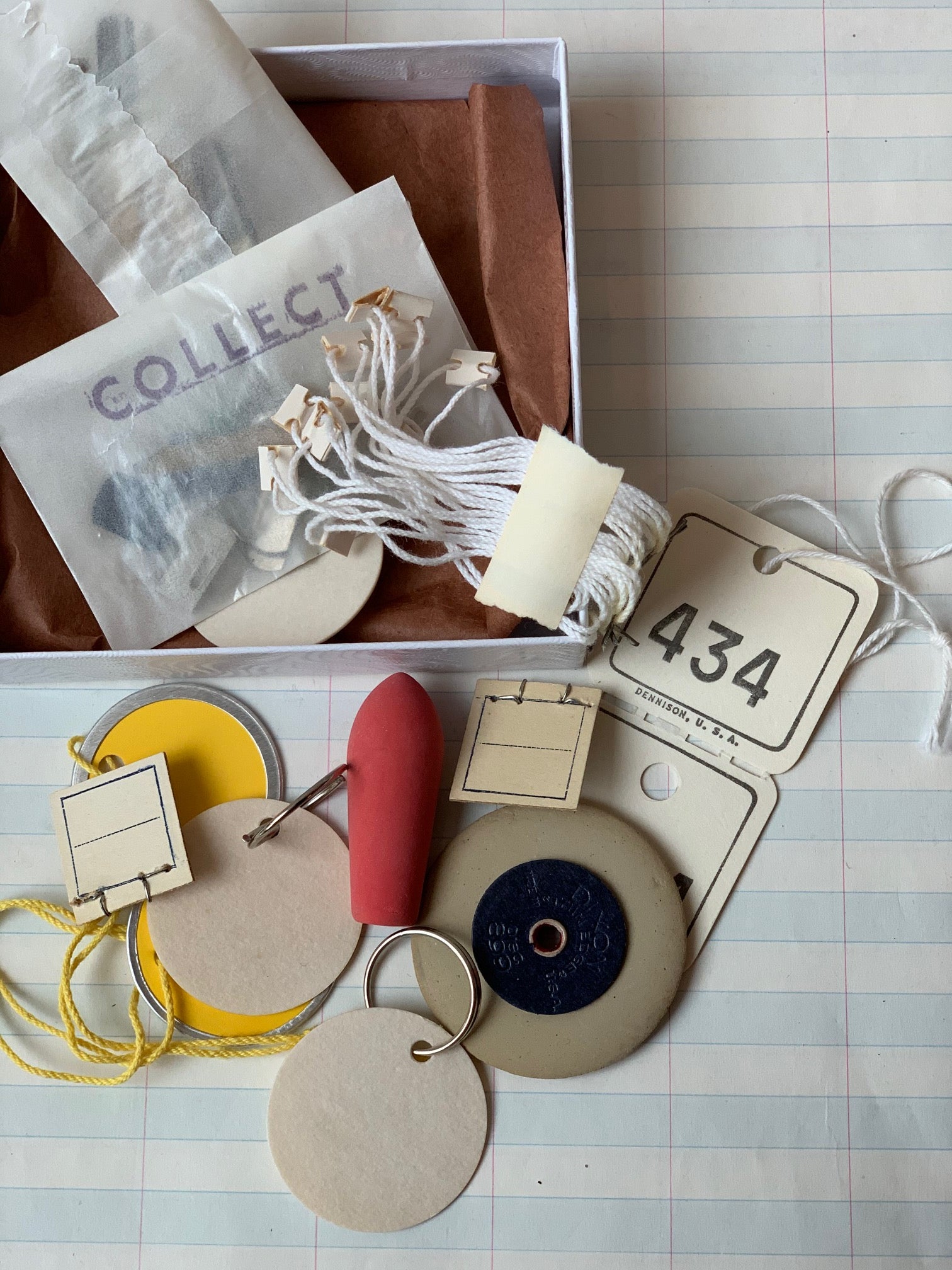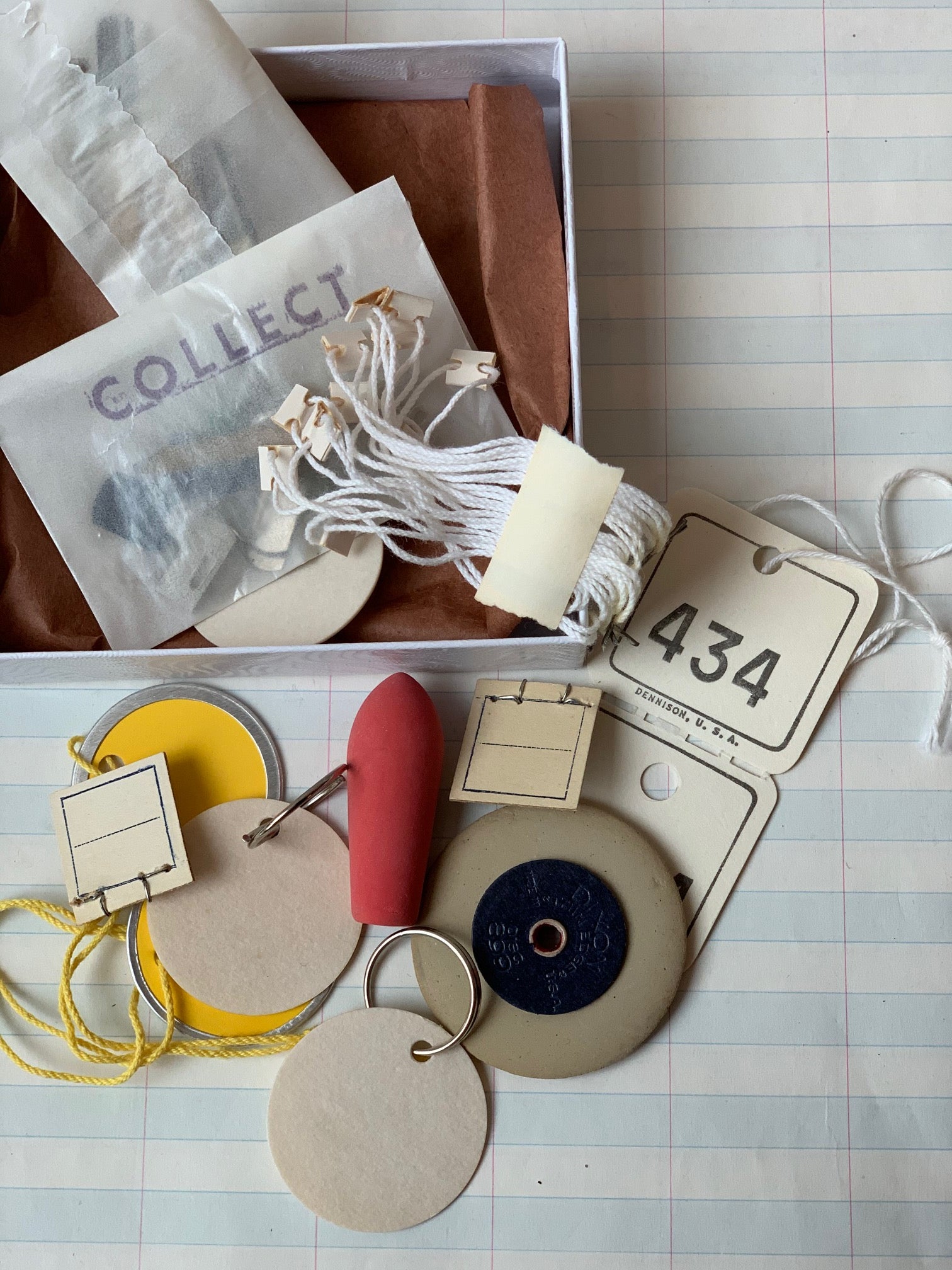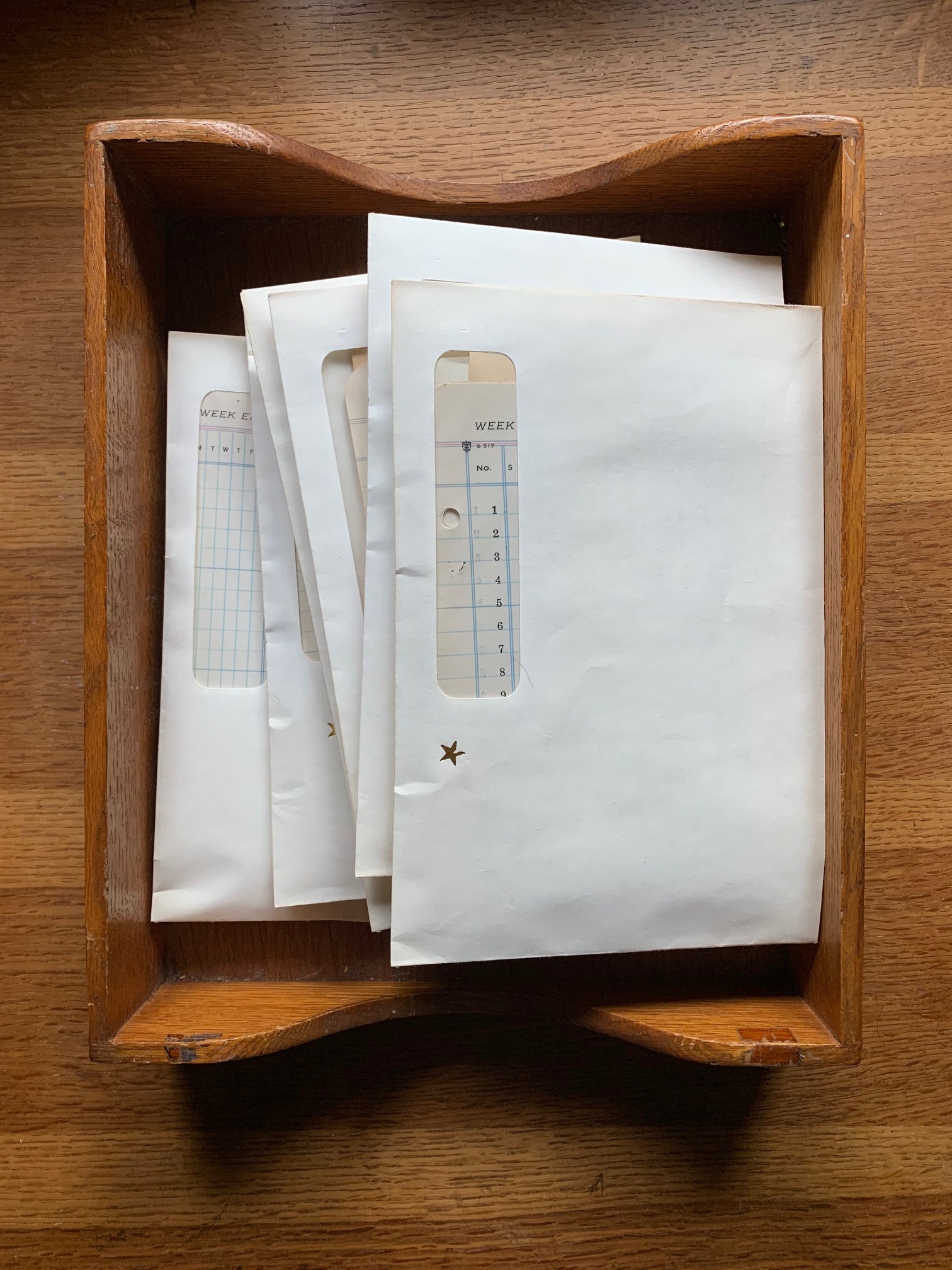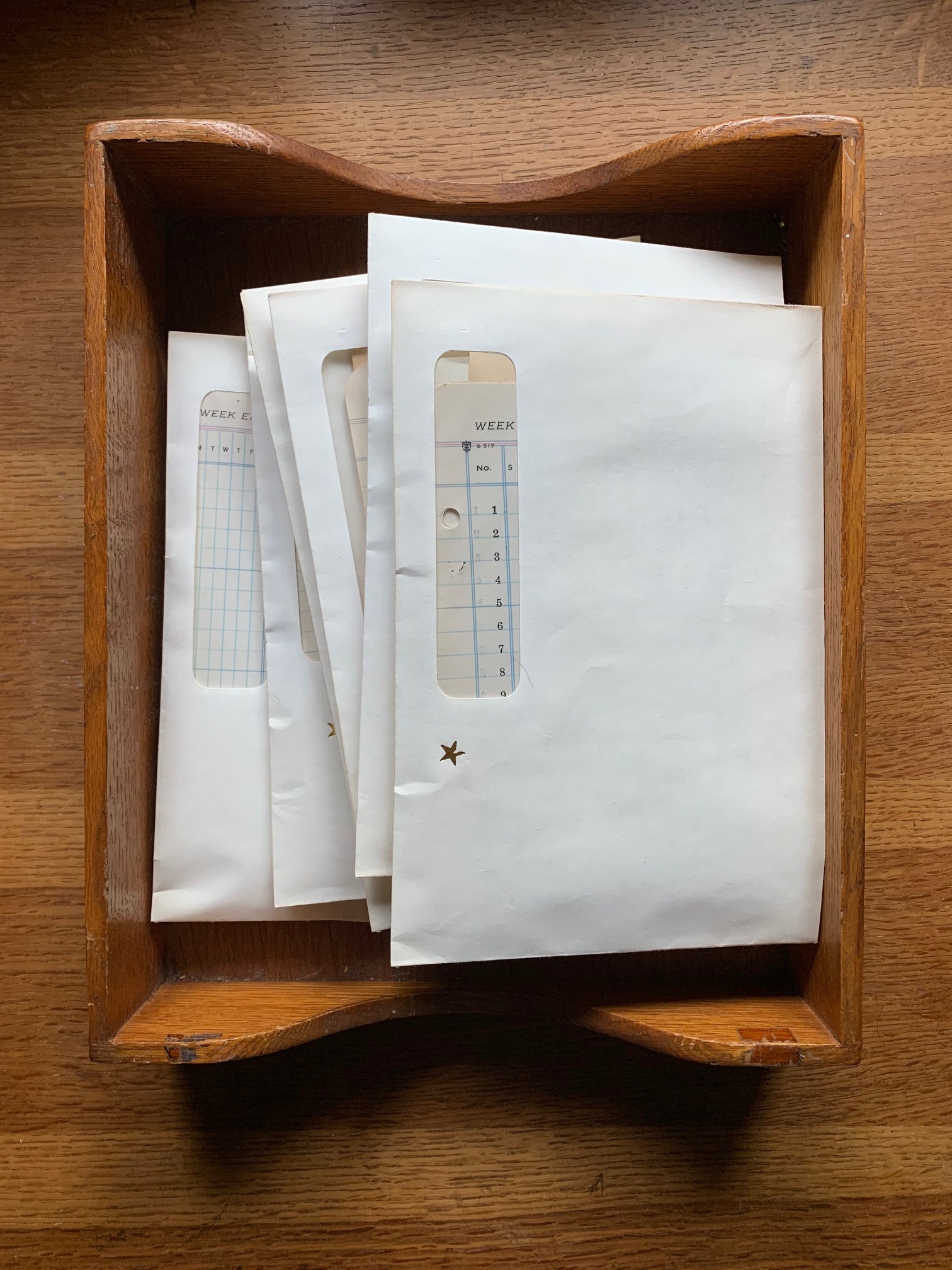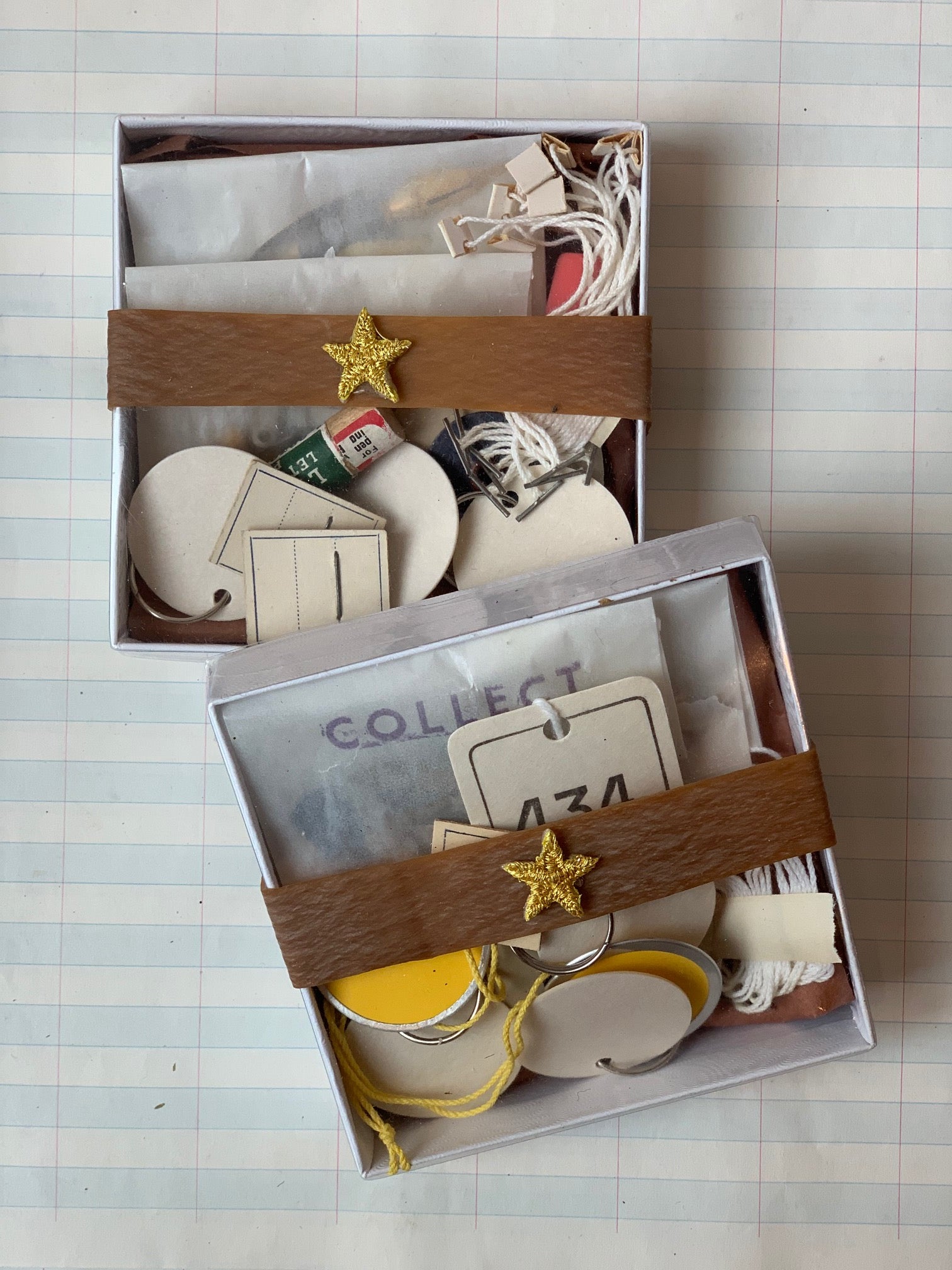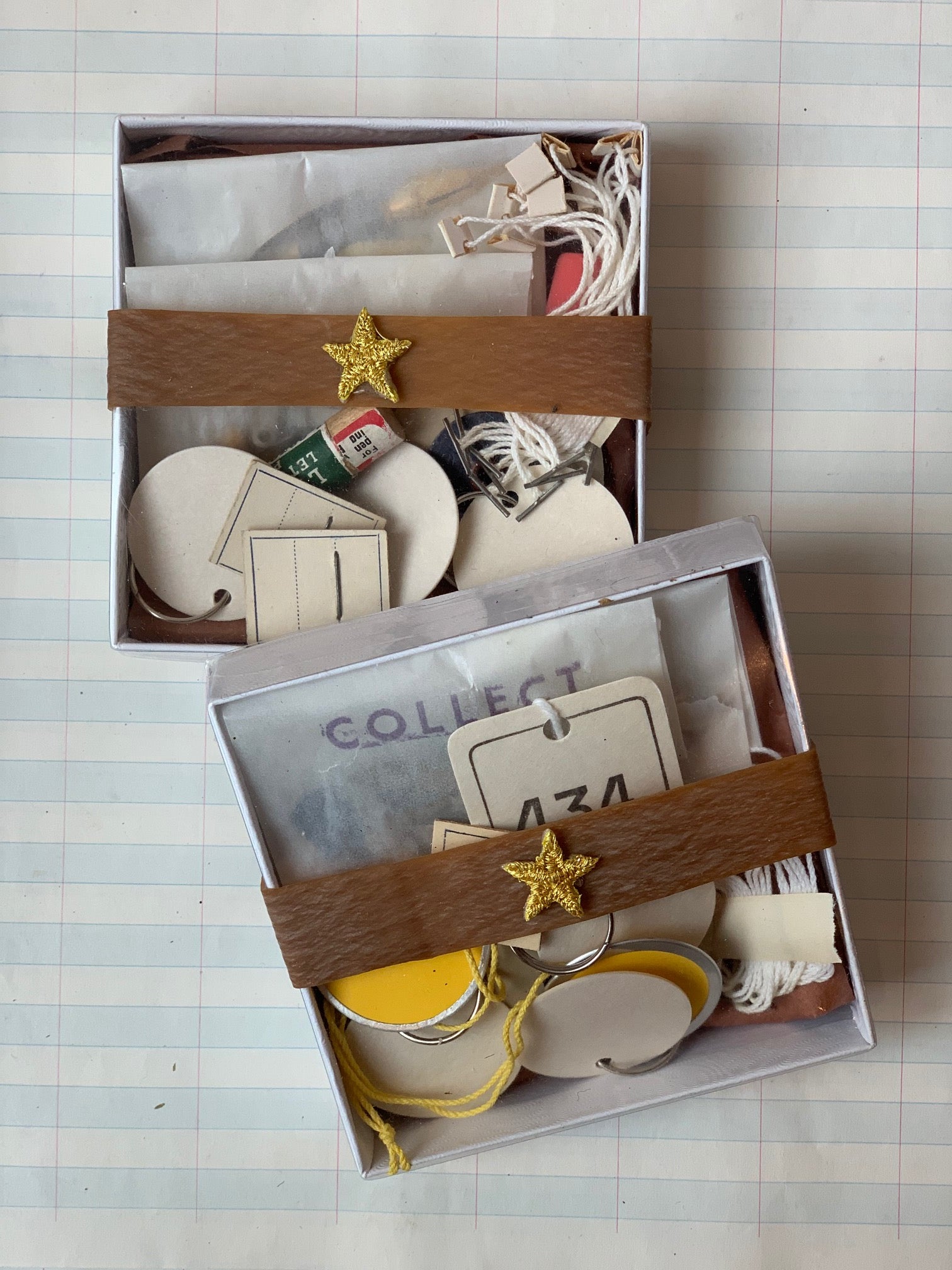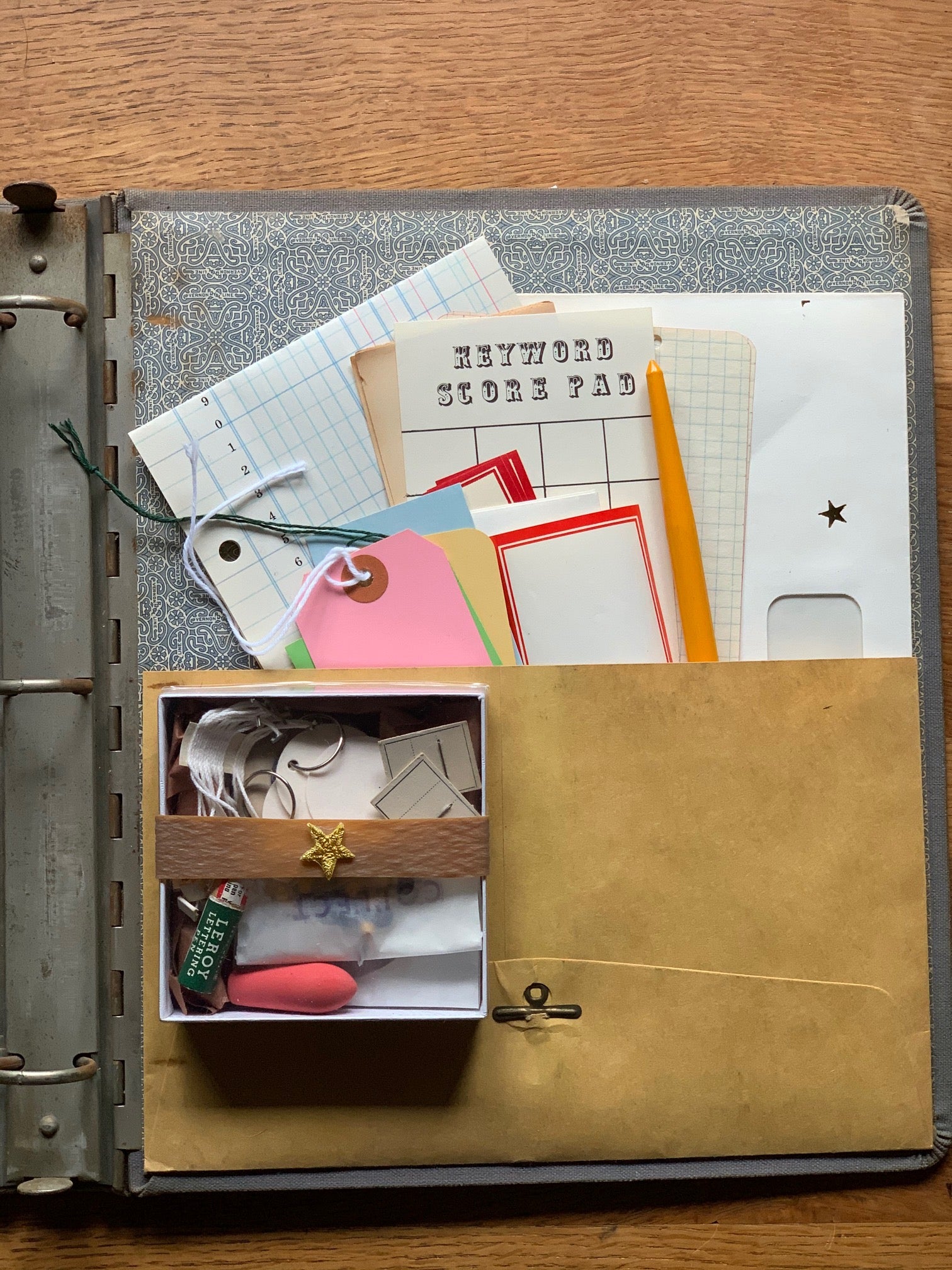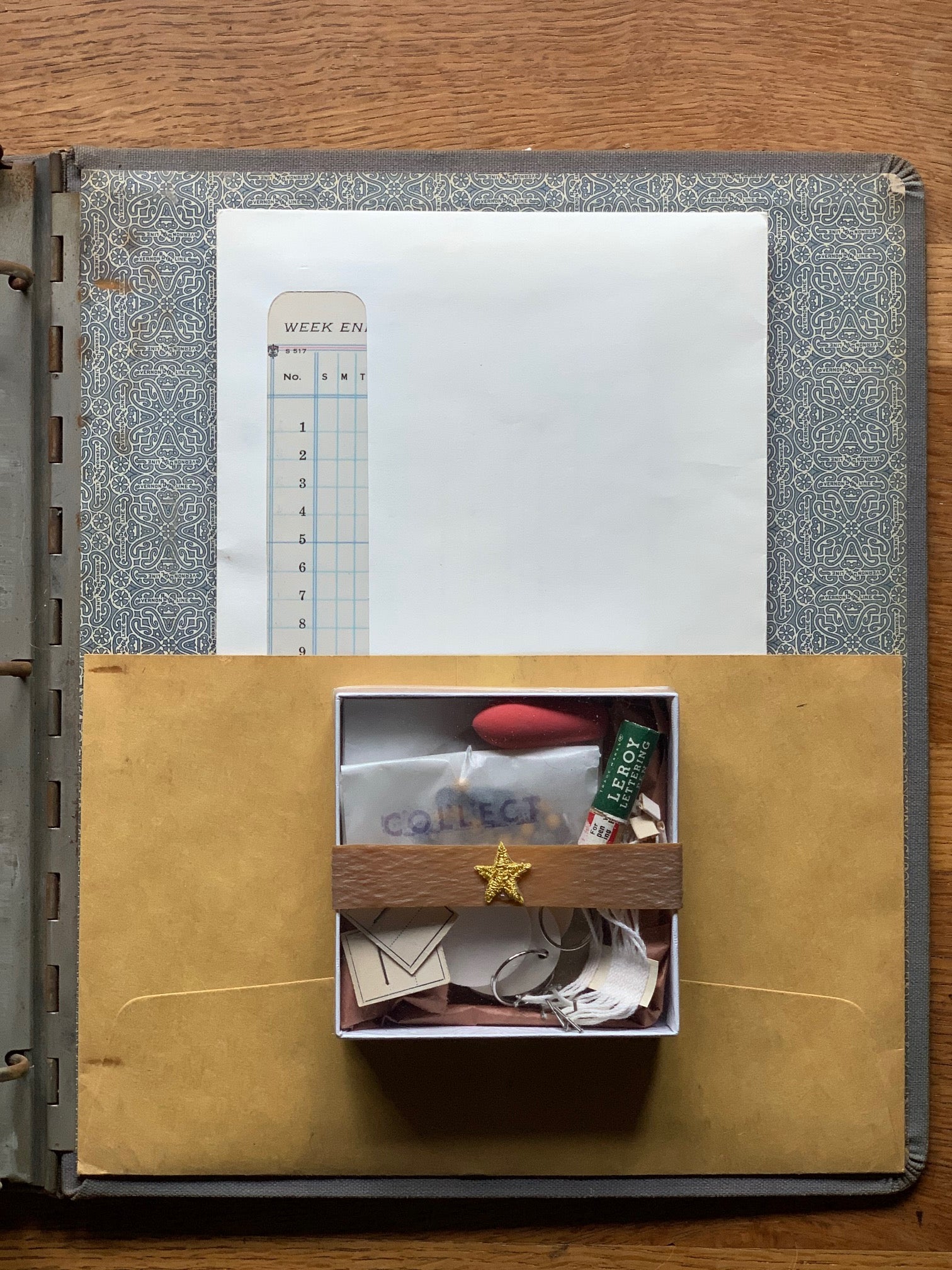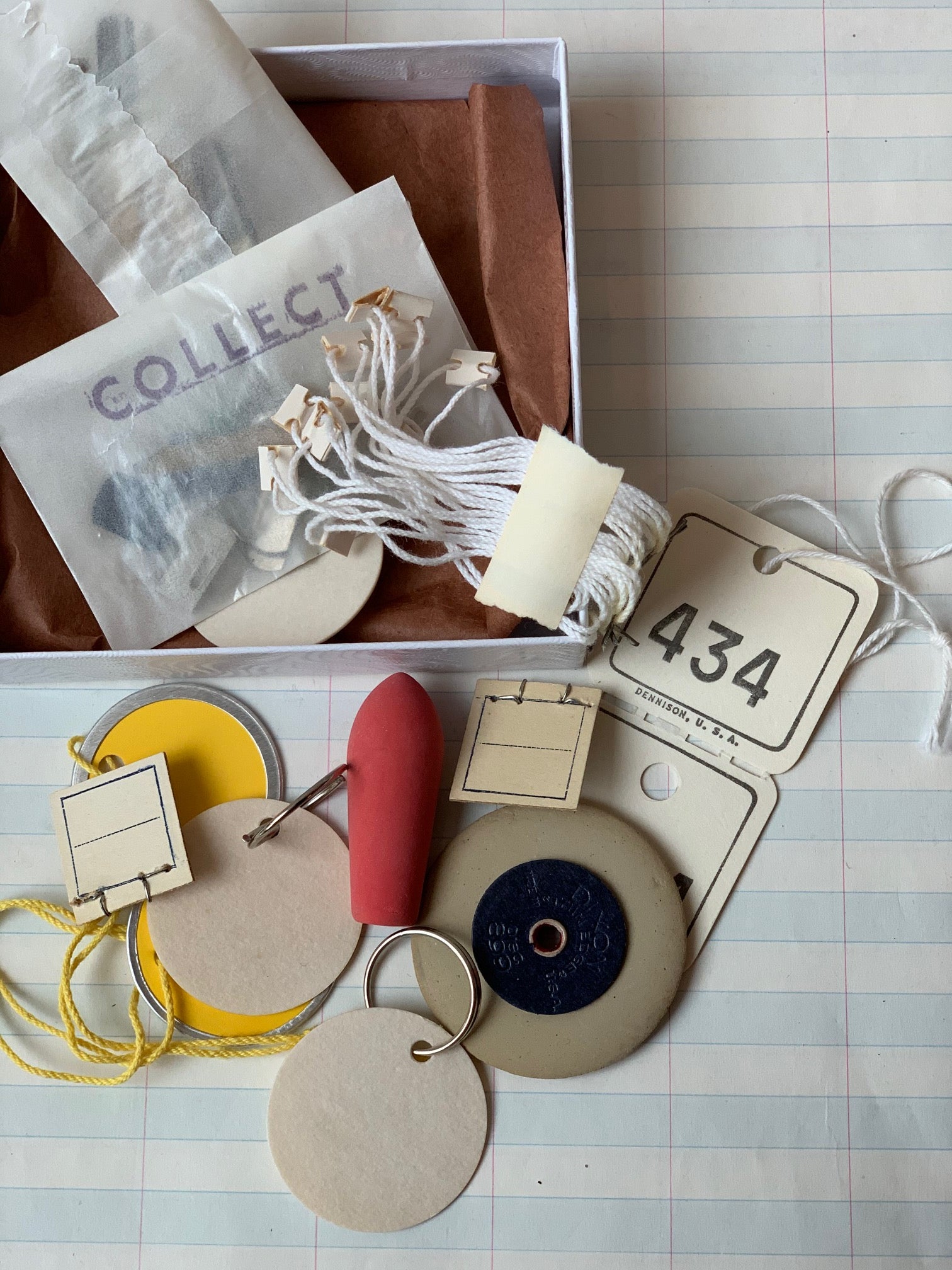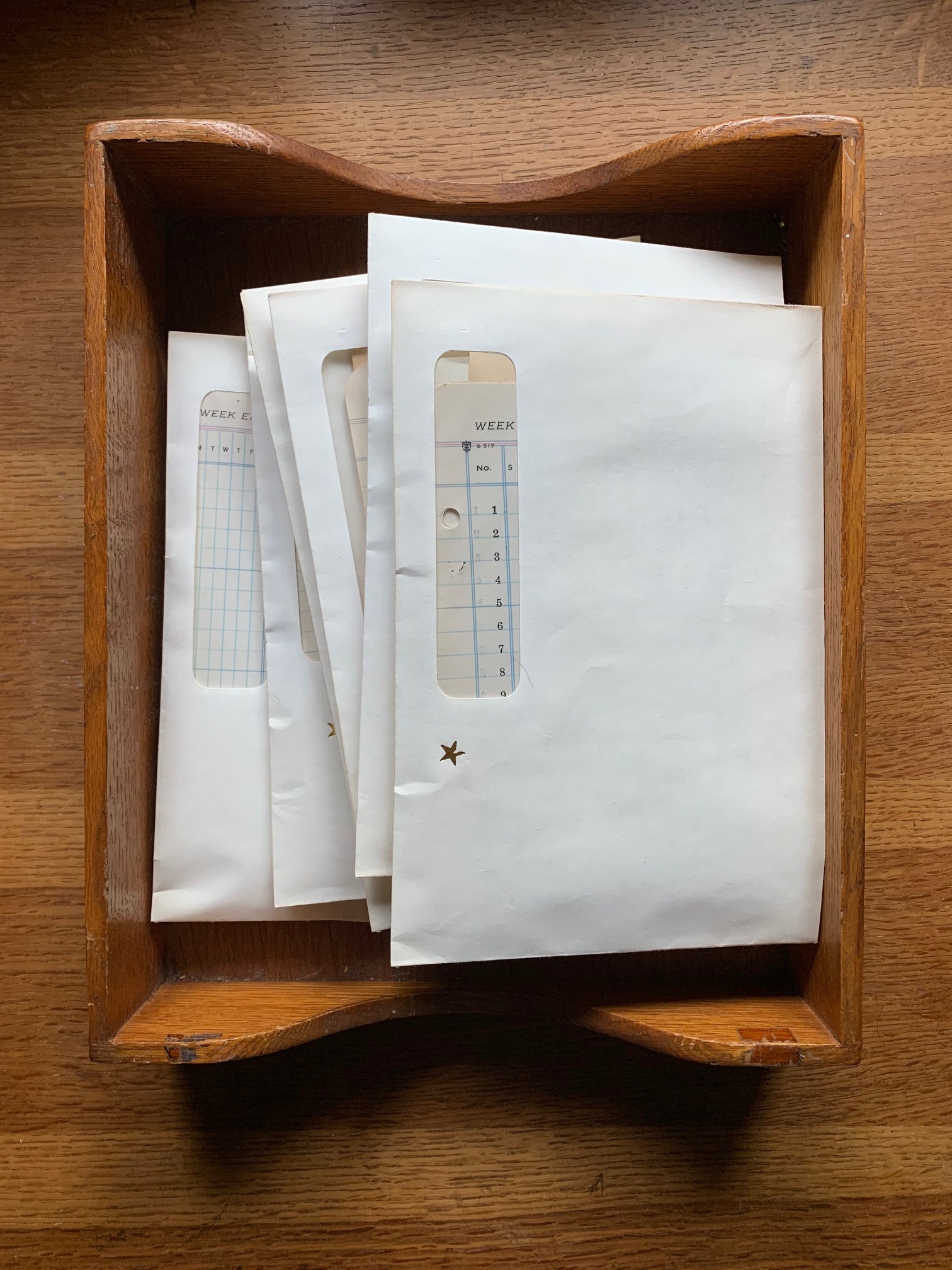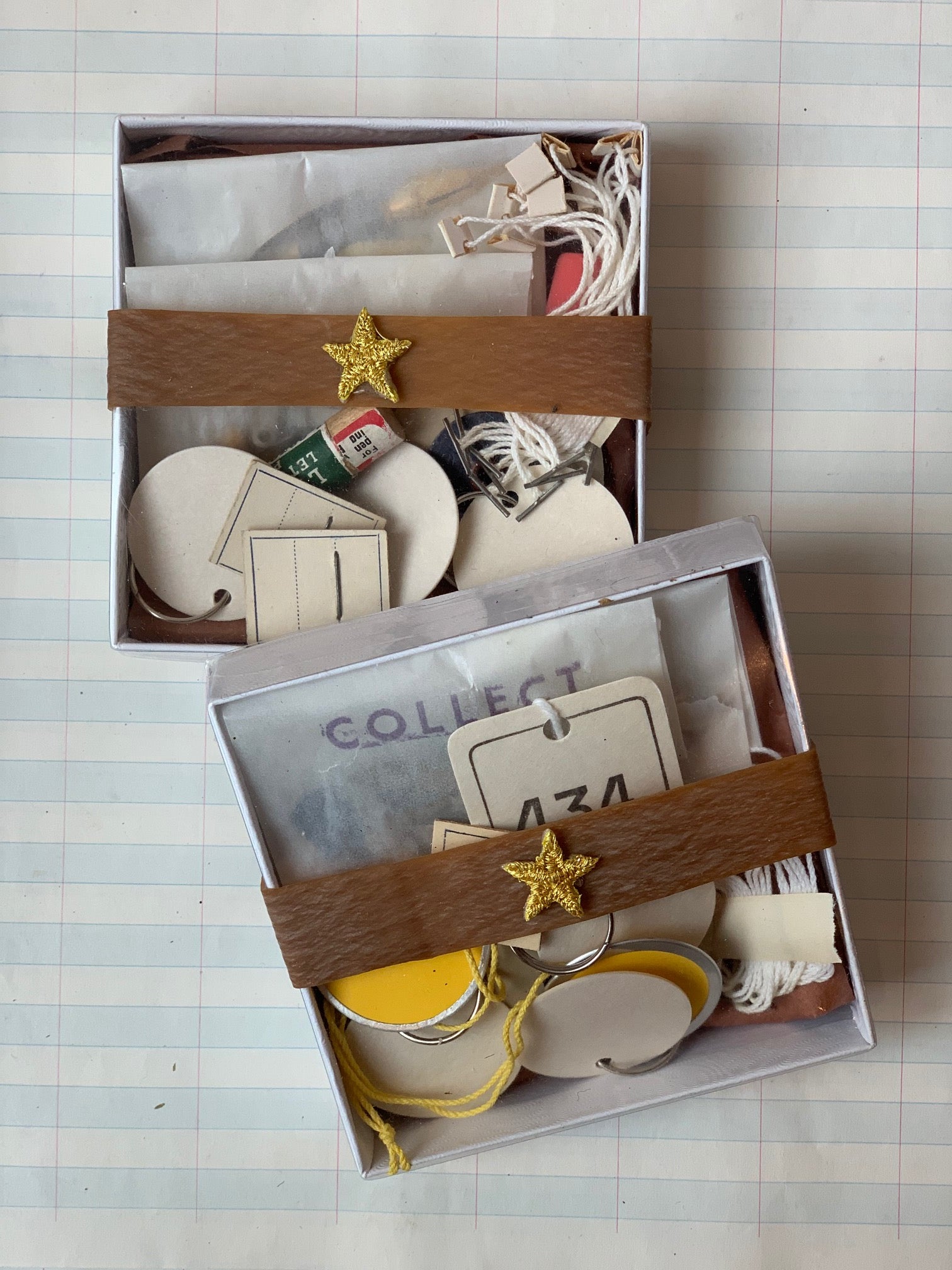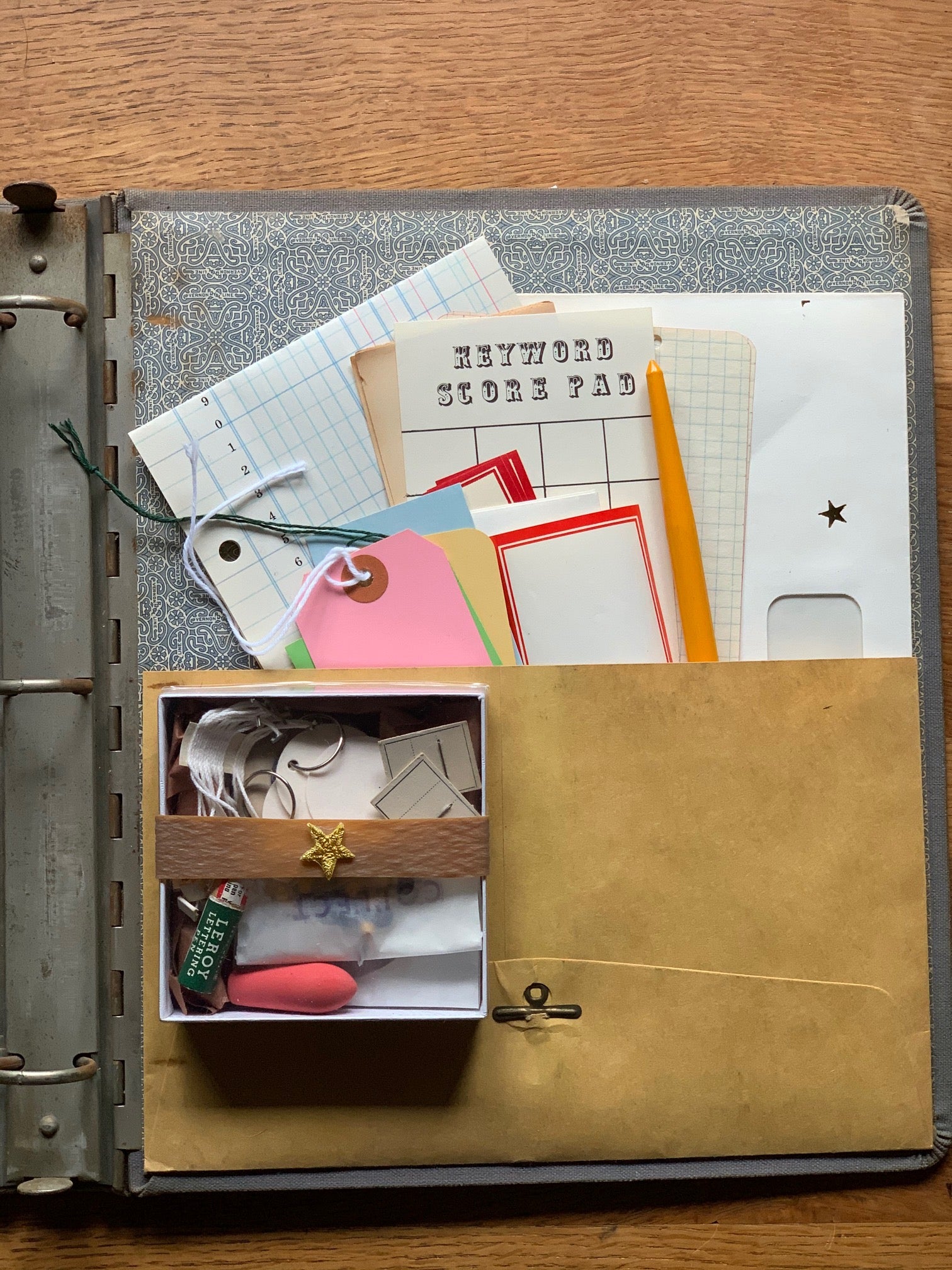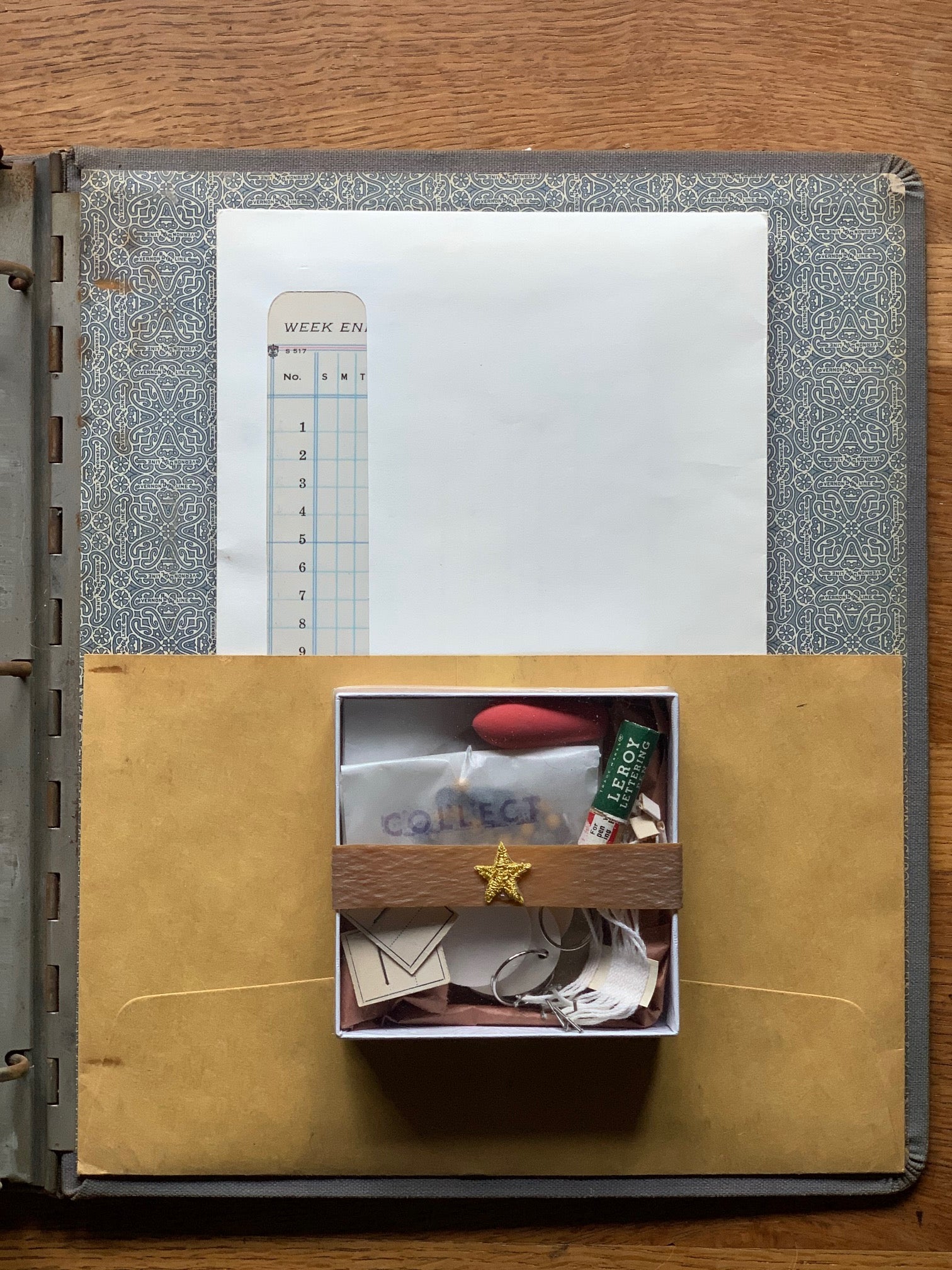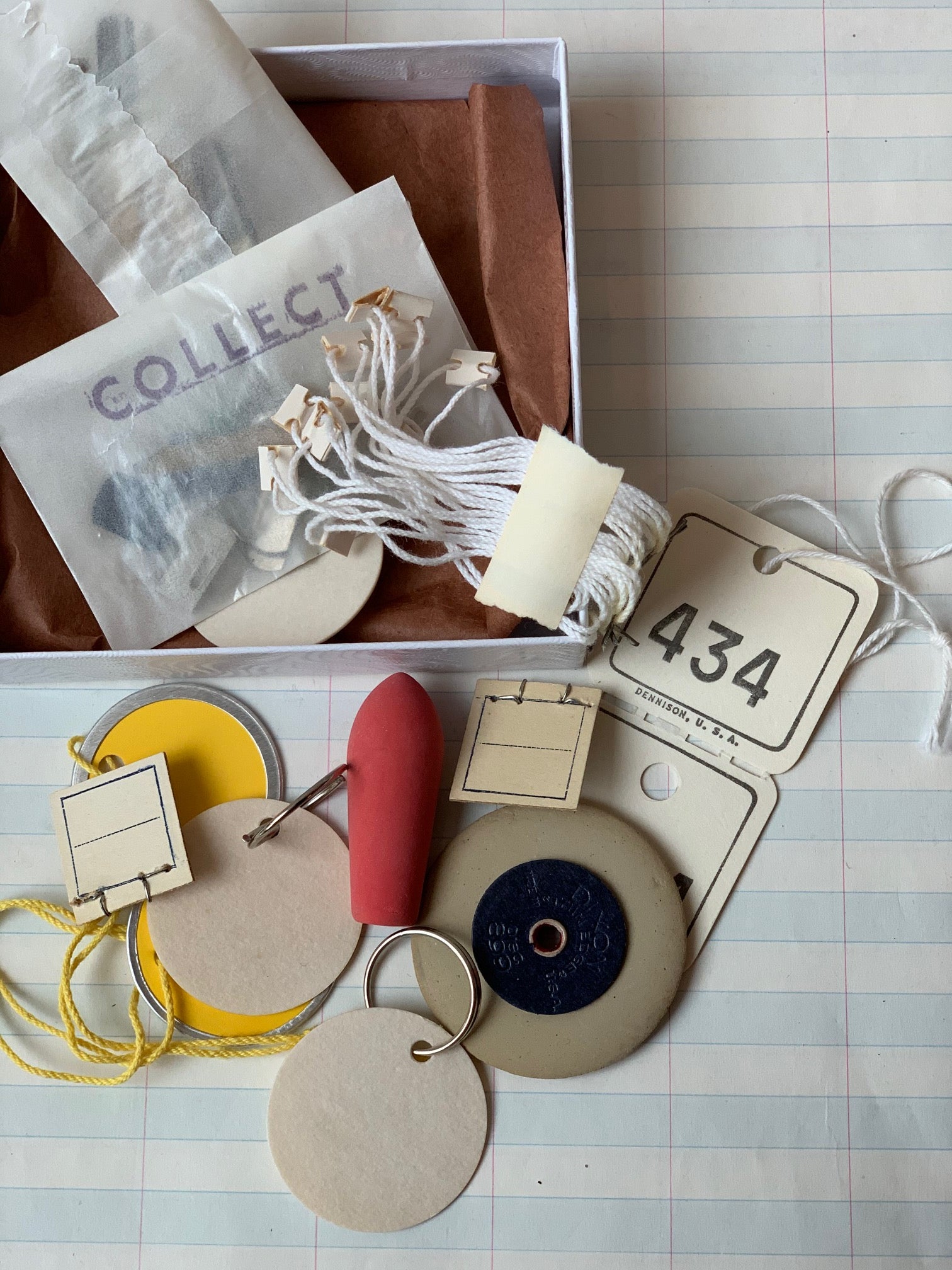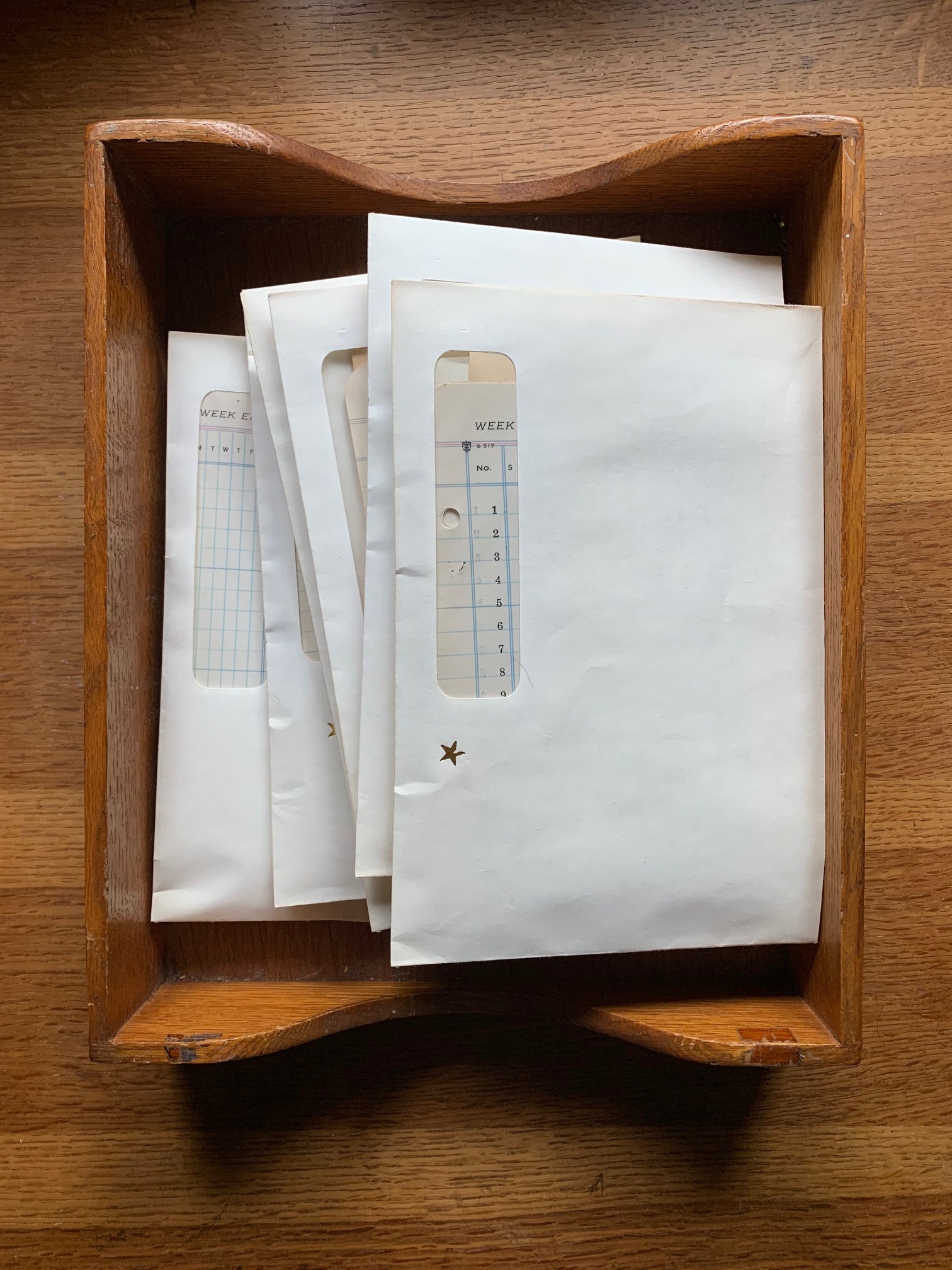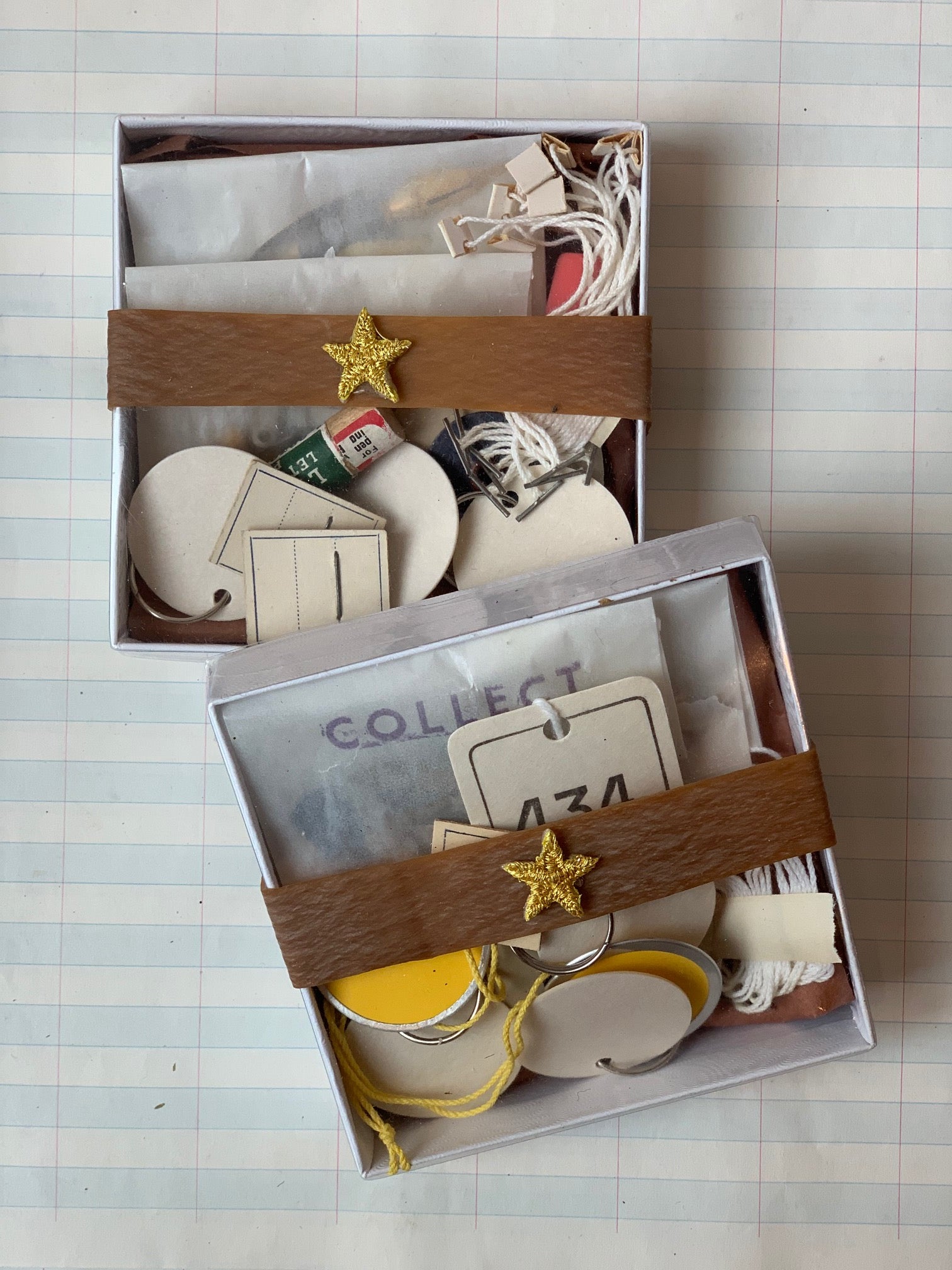 Surprise Parcel No. 2 - GRANDPA'S DESK DRAWER
Another release from our vast collection of vintage ephemera and sundries.  This  surprise parcel contains all of the assorted minutia one would find when digging to the back of your grandpa's desk drawer.  Pen nibs, leads, clips, tacks, labels, tags, ledger sheets, erasers and the like are included
Yours will be a similar, but not exact, assortment of what is pictured, and will come in a vintage mailing envelope, with the tiny bits gathered in a small clear top box. 
Perfect for journaling, collage and good old-fashioned letter-writing.
Limited supplies, while they last.  As with all of our vintage goods, when they are gone, they're really gone..
Vintage binder in photograph not included.