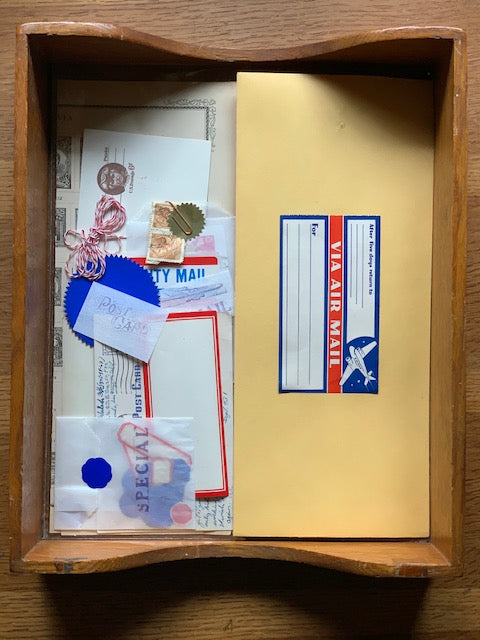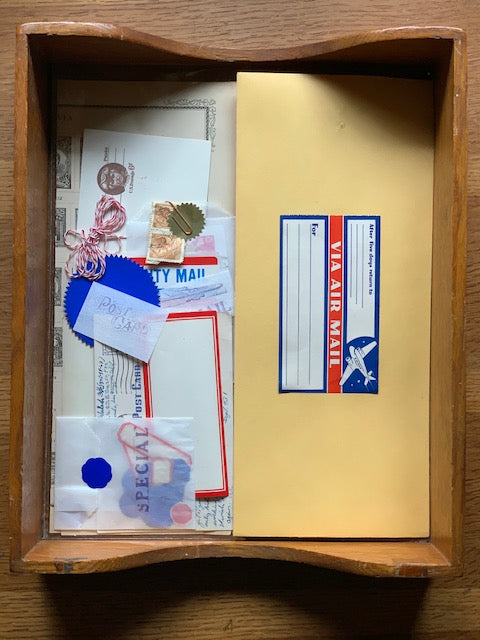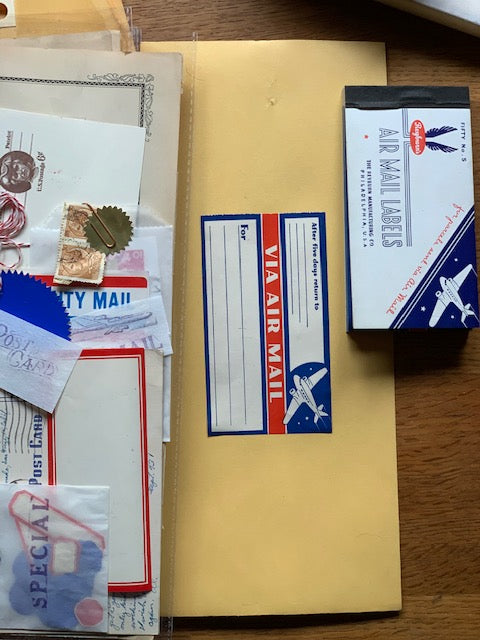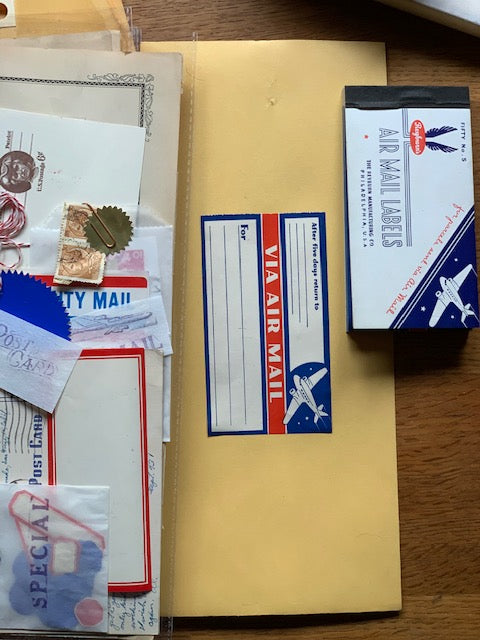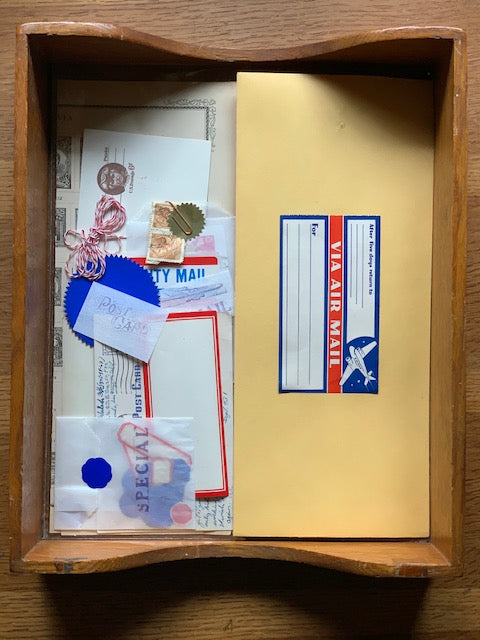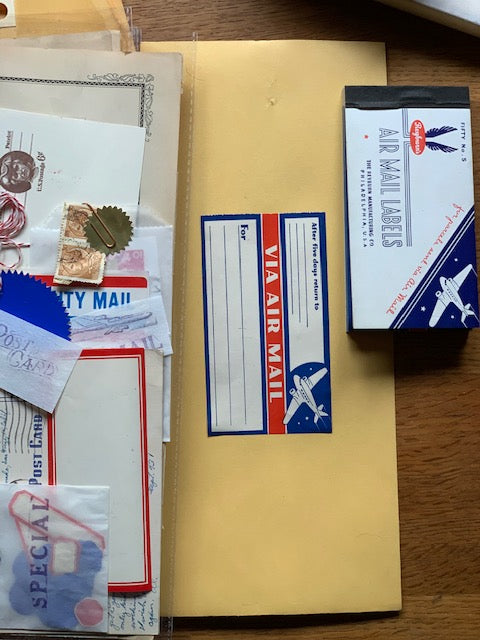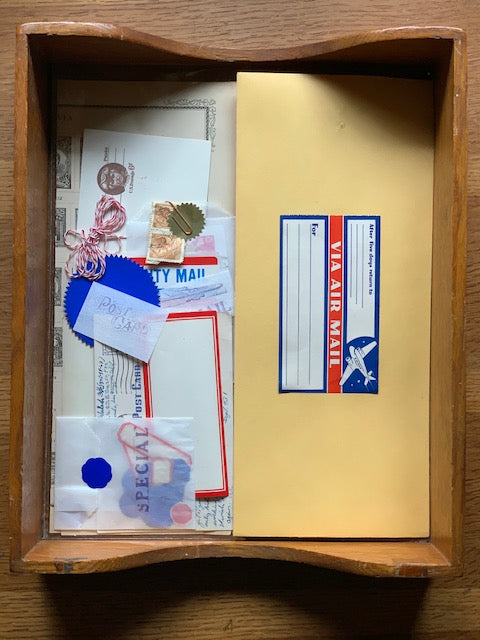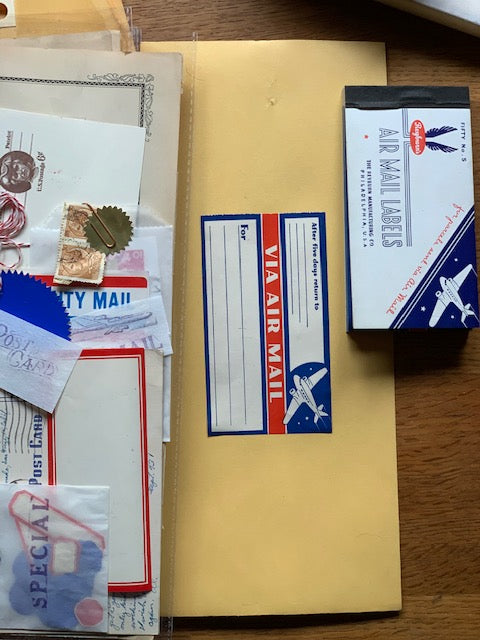 Surprise Parcel No. 1 - PARCEL POST
This is what you have all been asking for - we have finally unlocked the Parcel ephemera vault and am ready to share my coveted stash with you in these beautifully curated surprise parcels!  A jumble of mail-related stickers, labels, stamps, envelopes - all vintage, many from the Dennison or Eureka Label companies.  
You will receive a similar, but not exact, assortment of materials - a little bit of this and that - perfect for journaling, collage or good old-fashioned snail mail.
Supplies are somewhat limited, and when it's gone, it's gone for good..