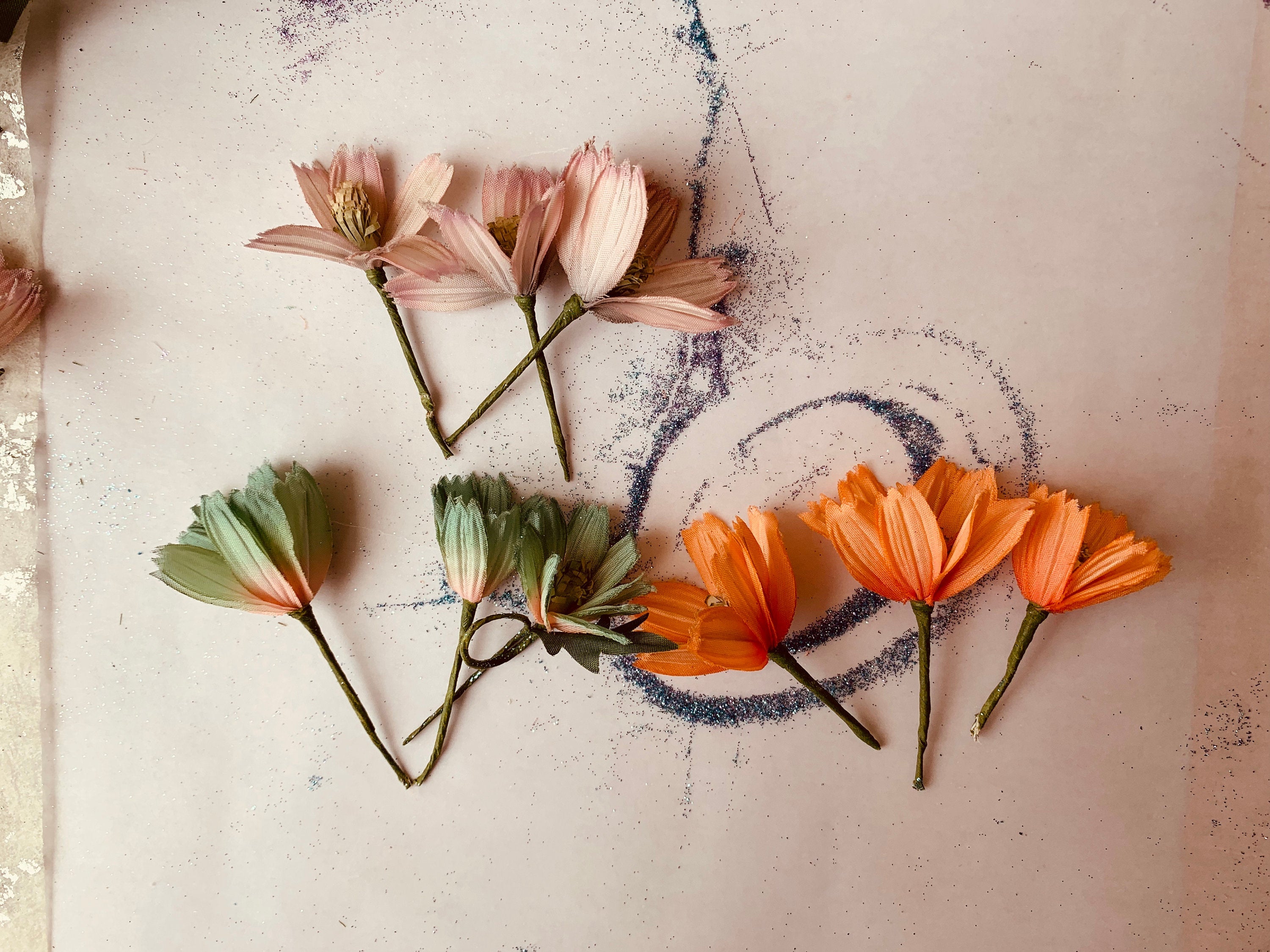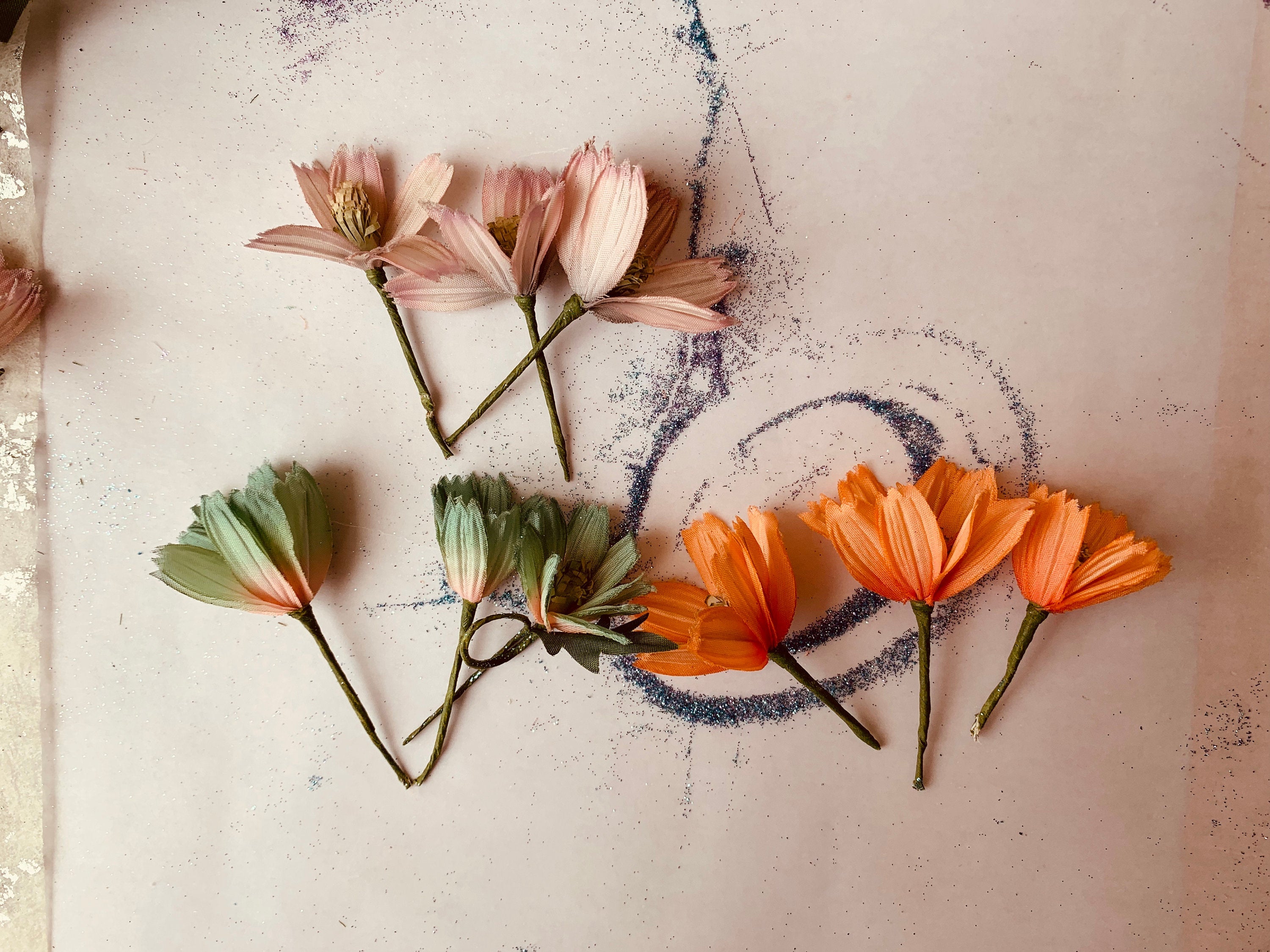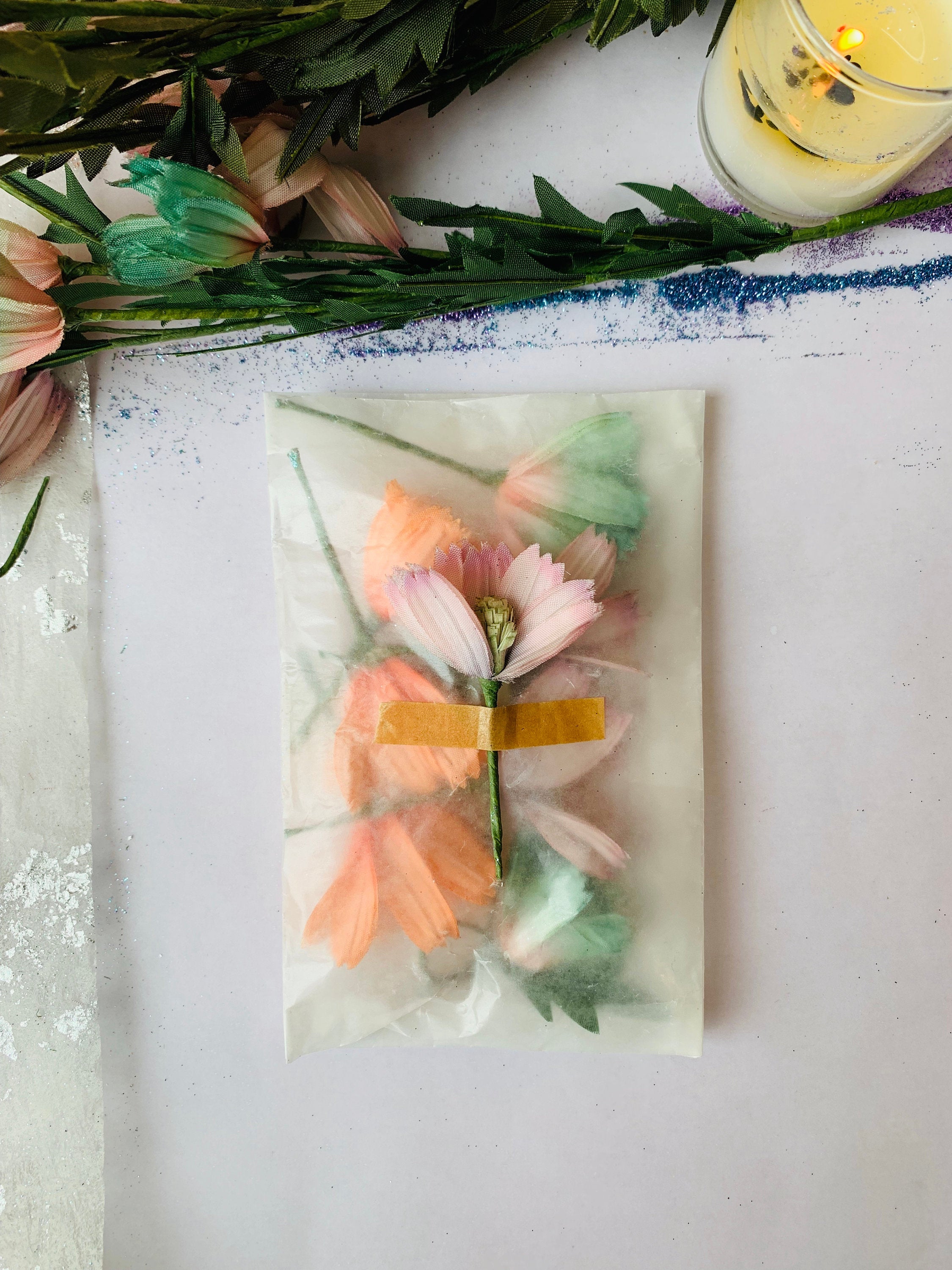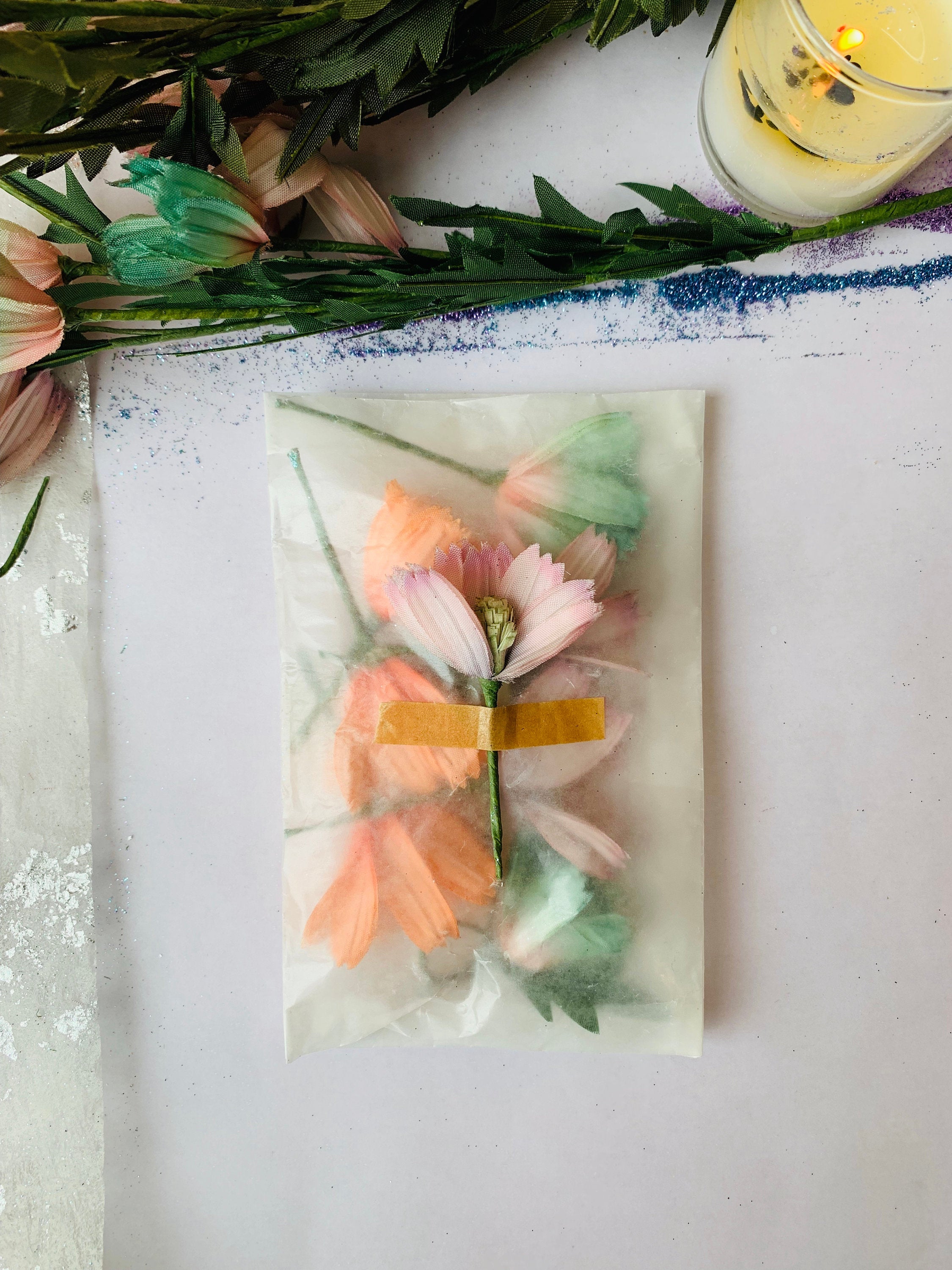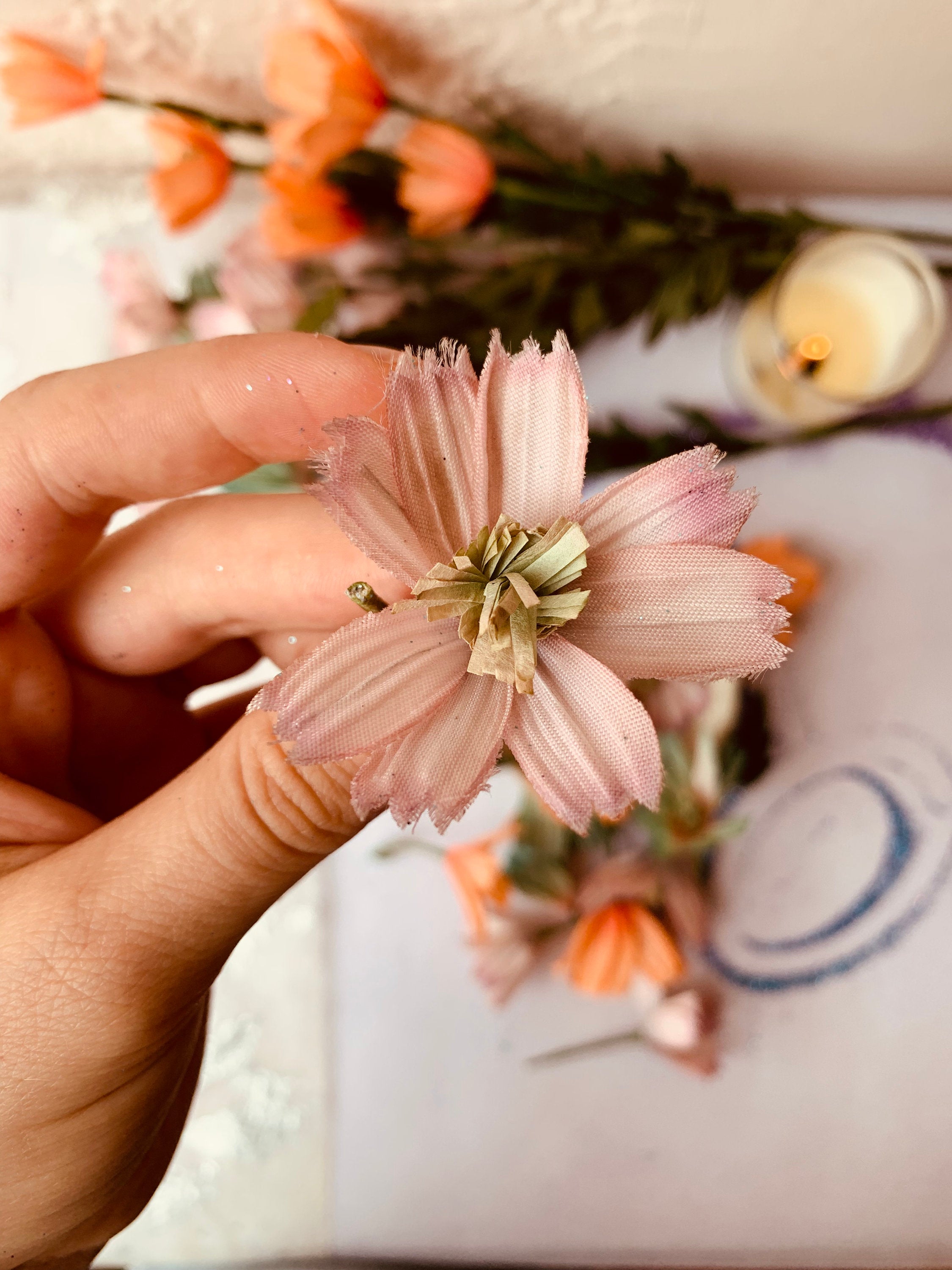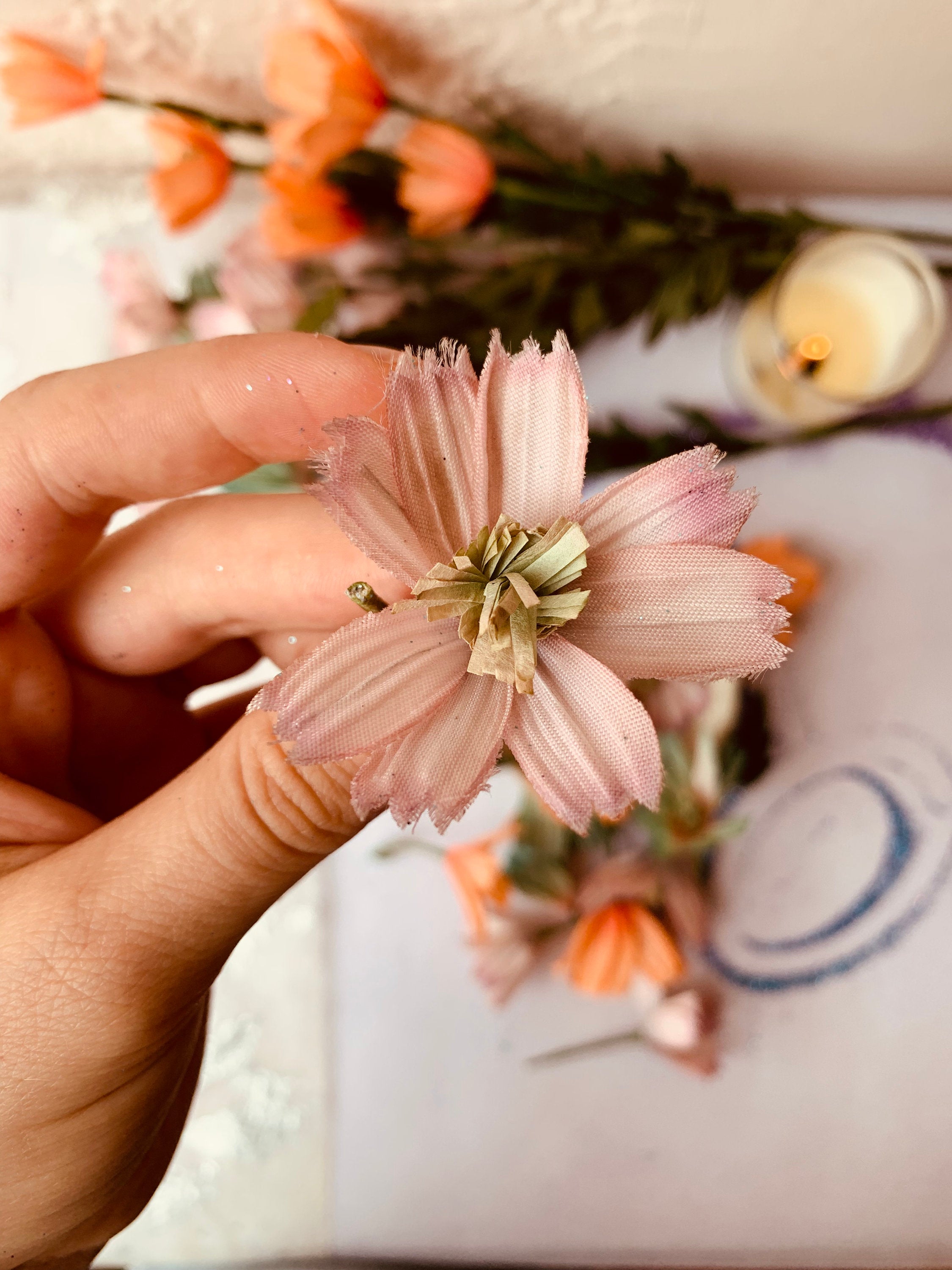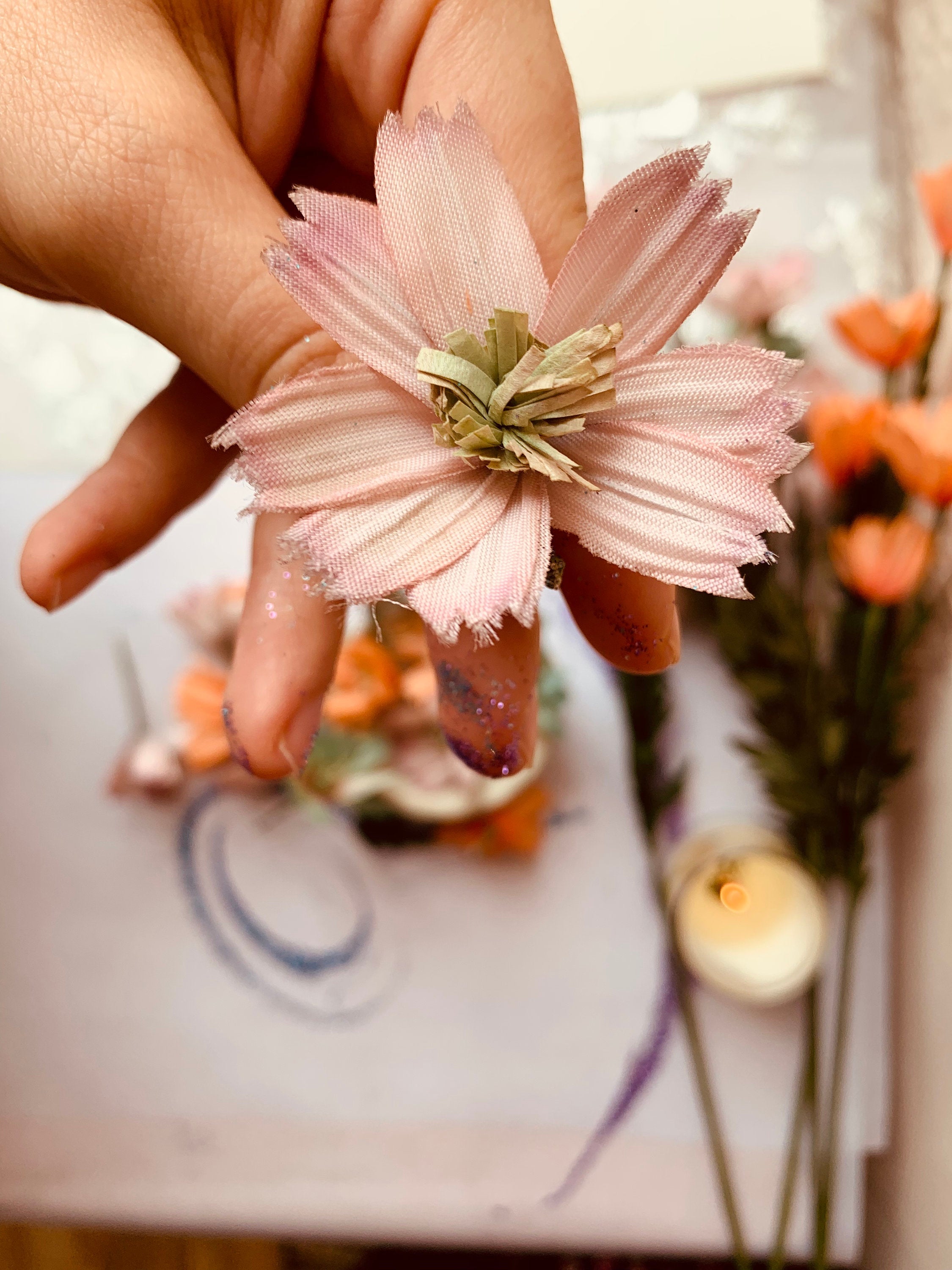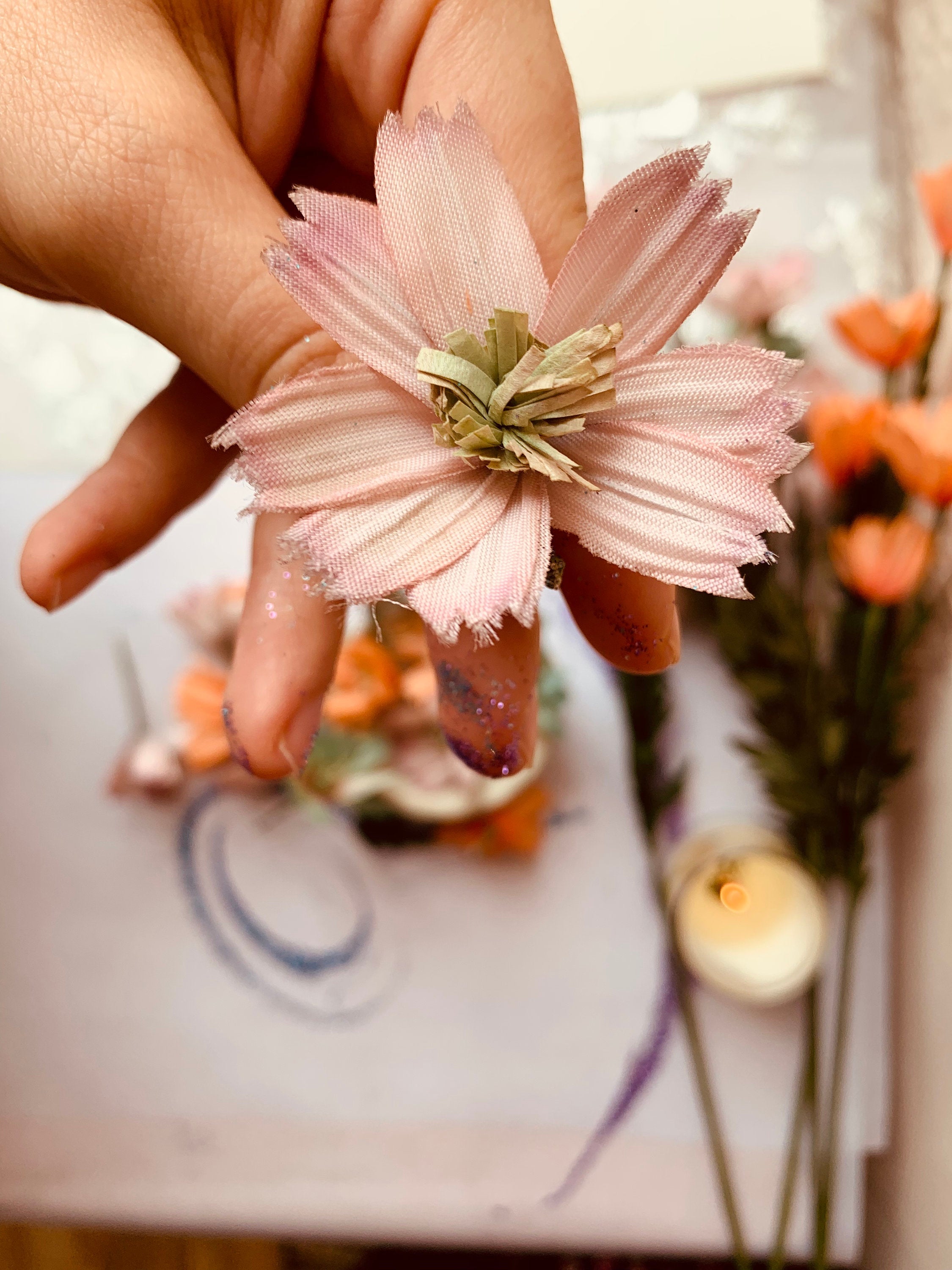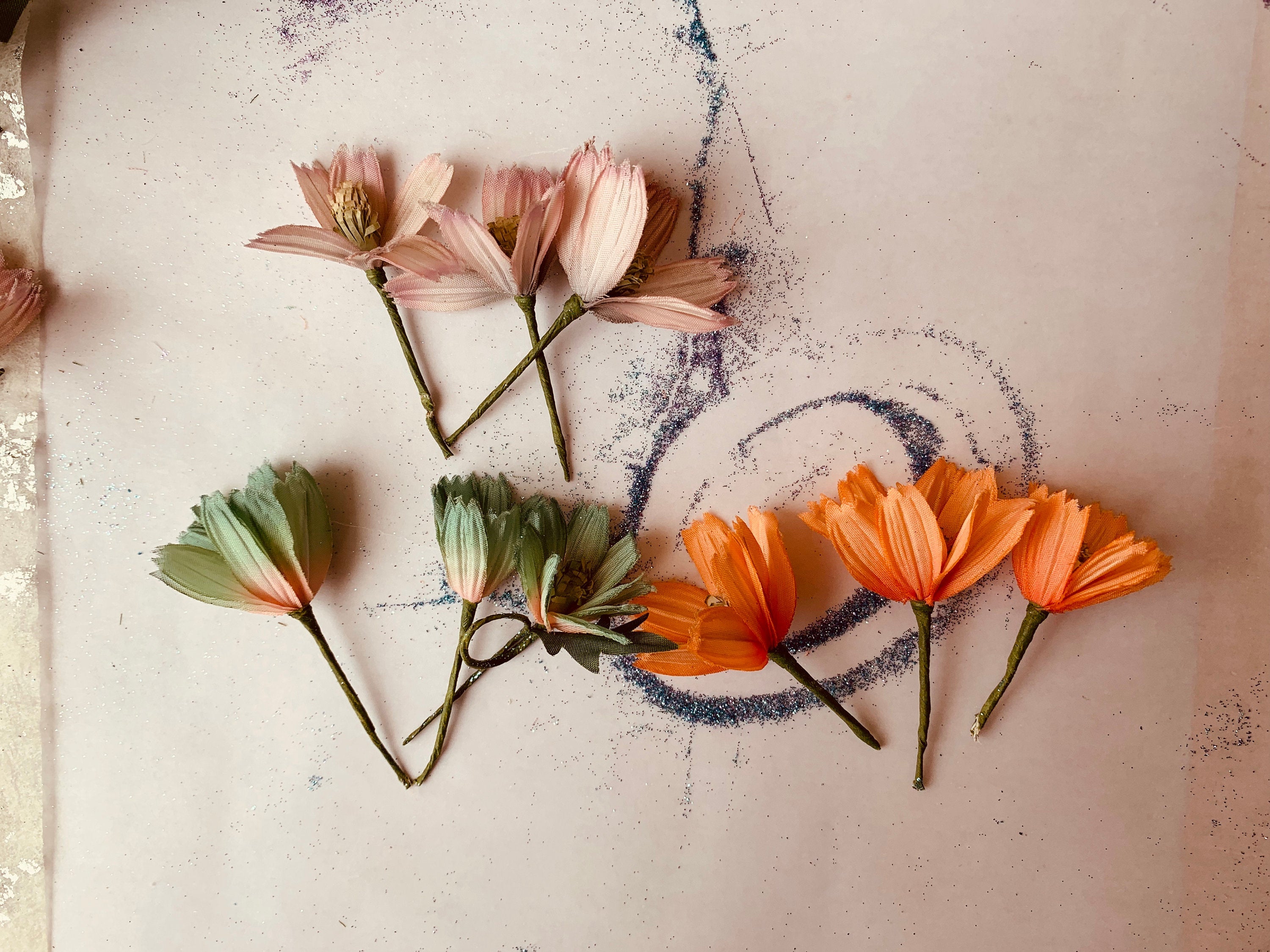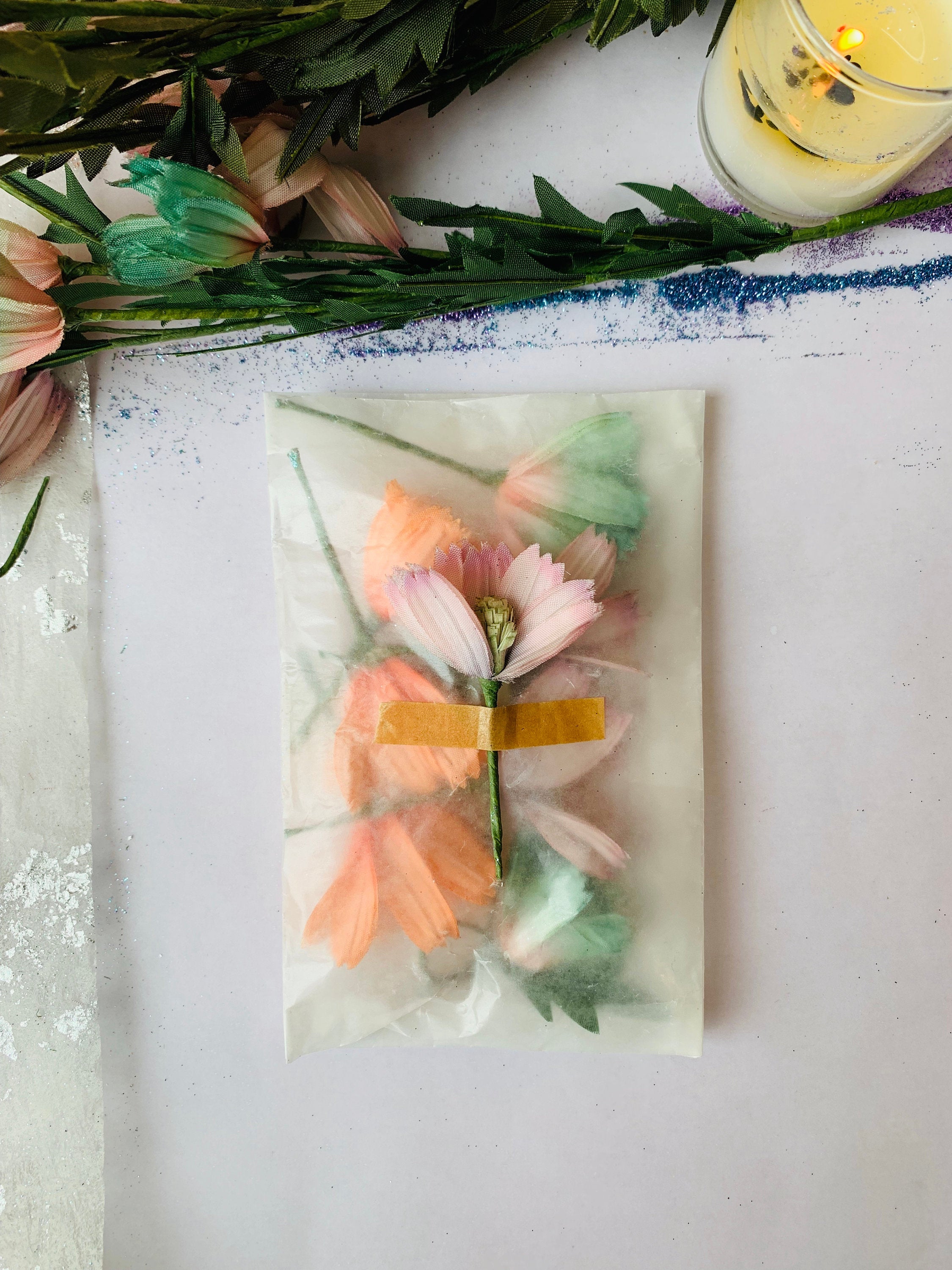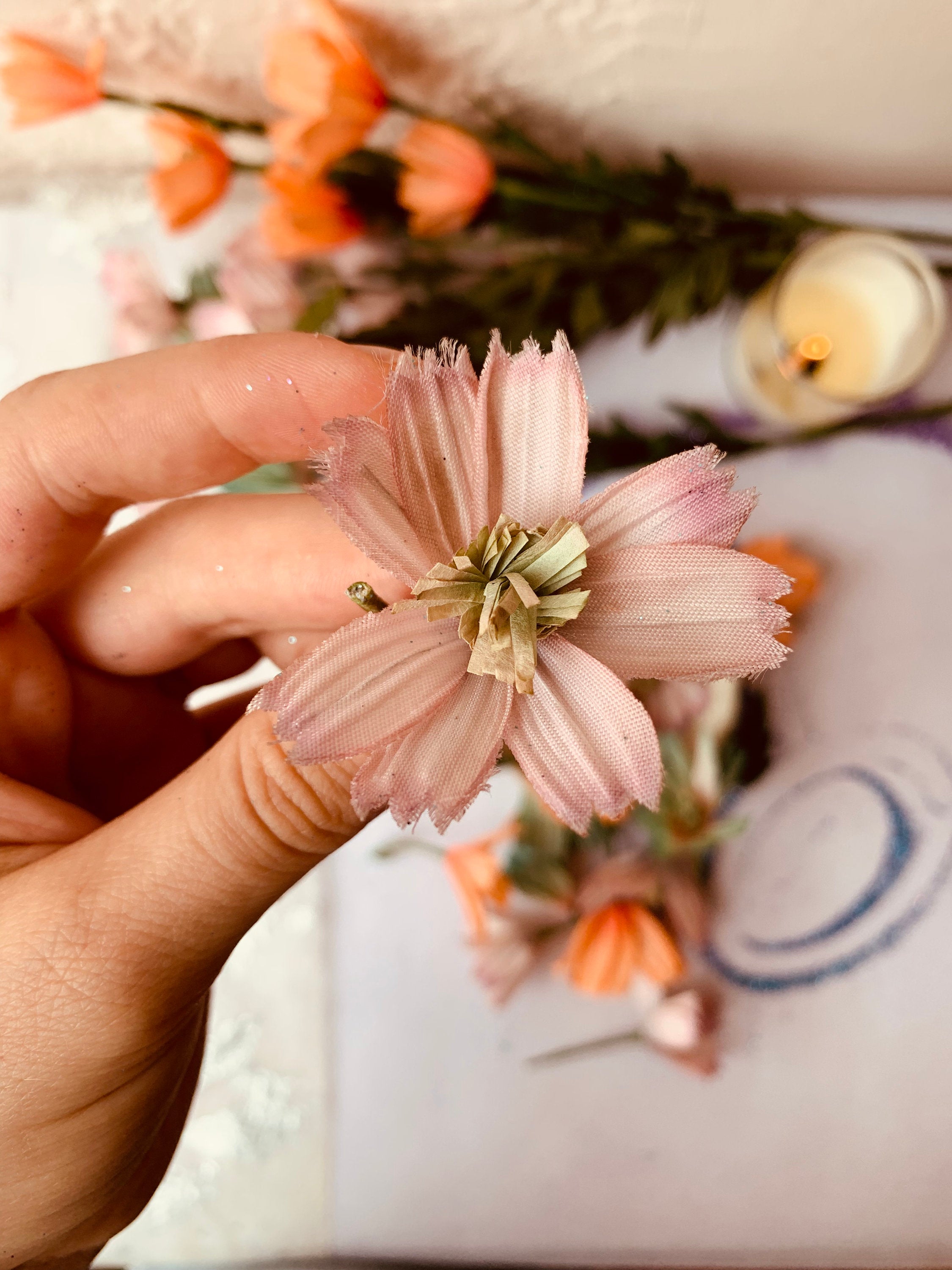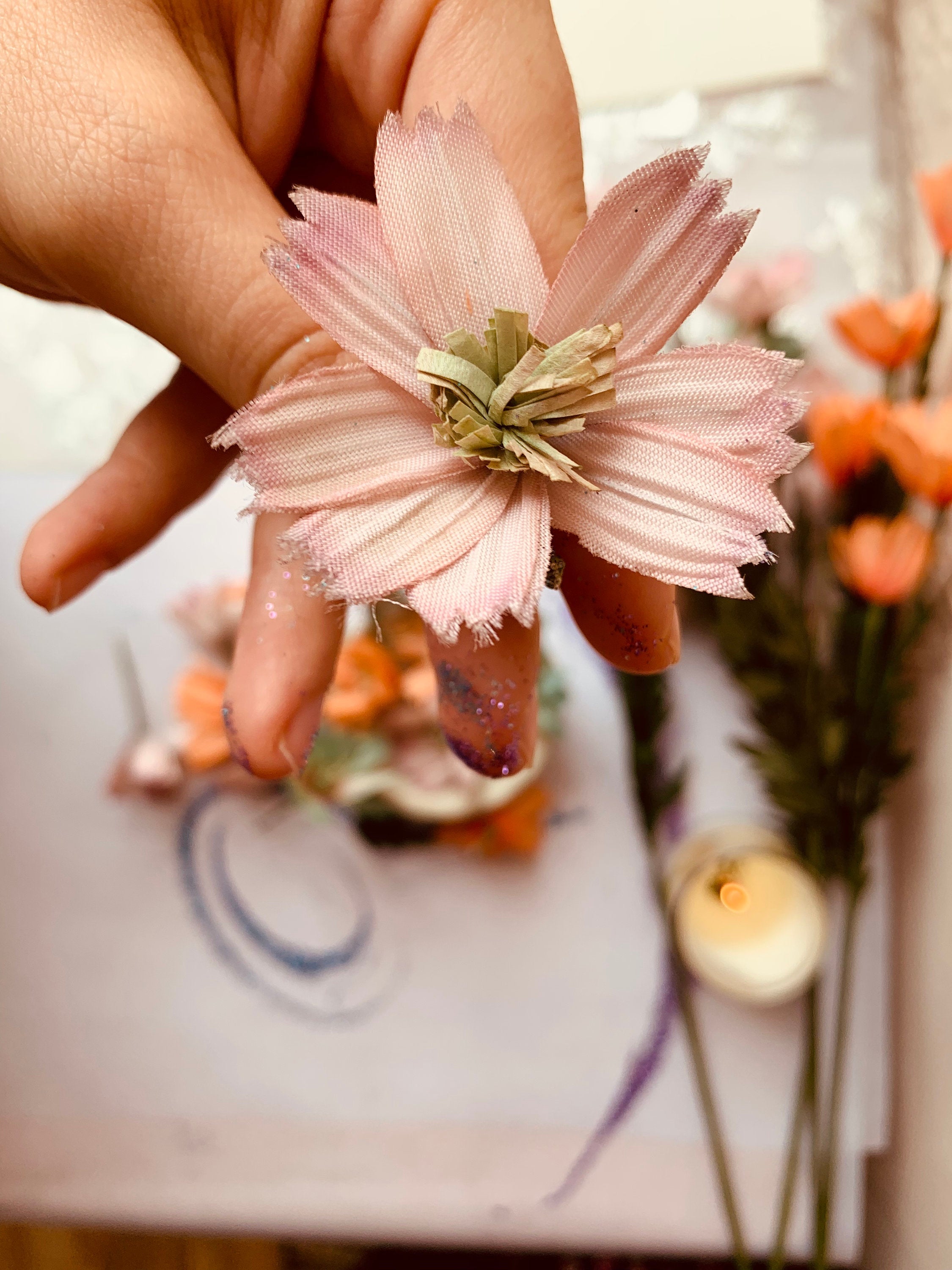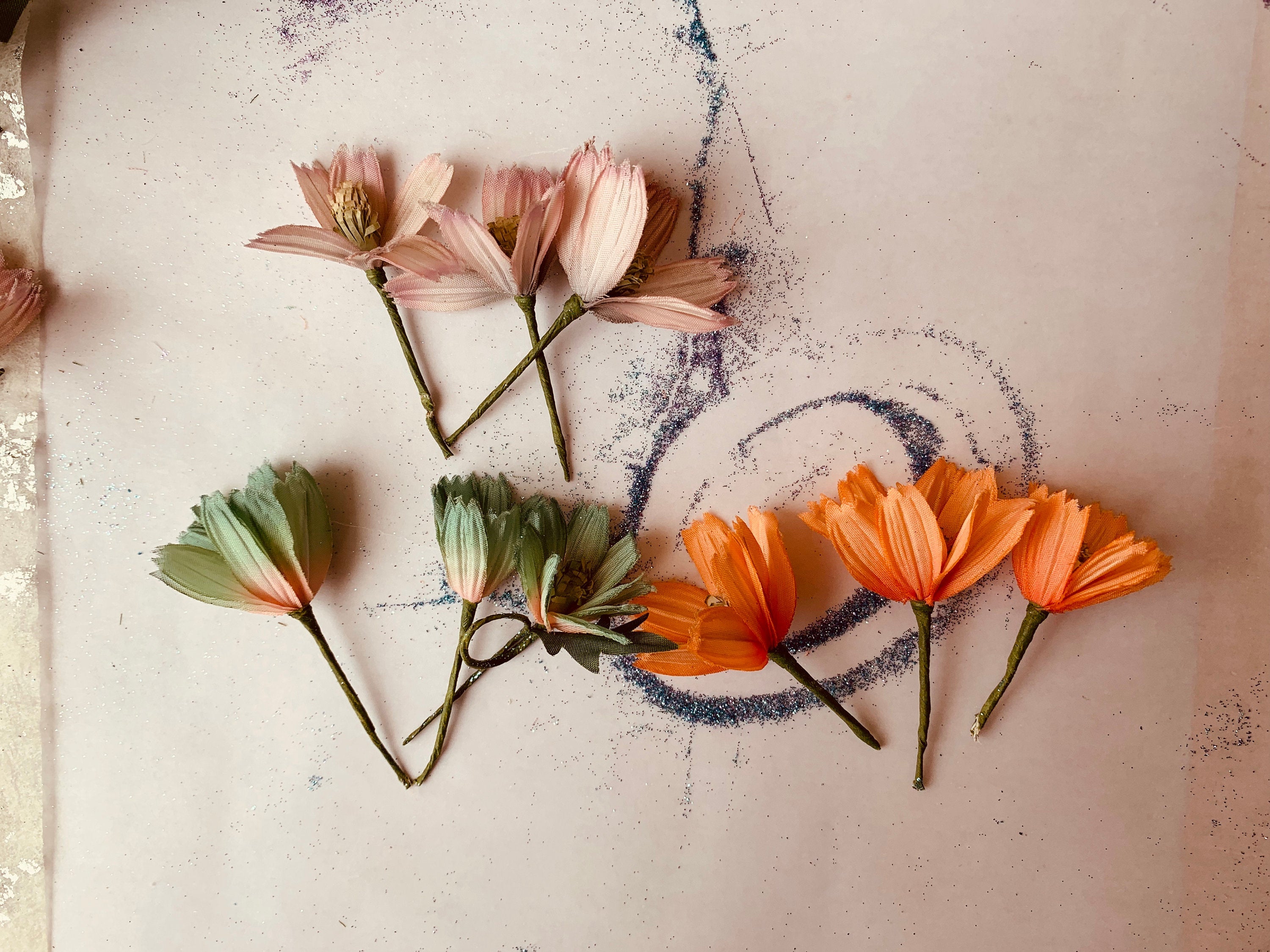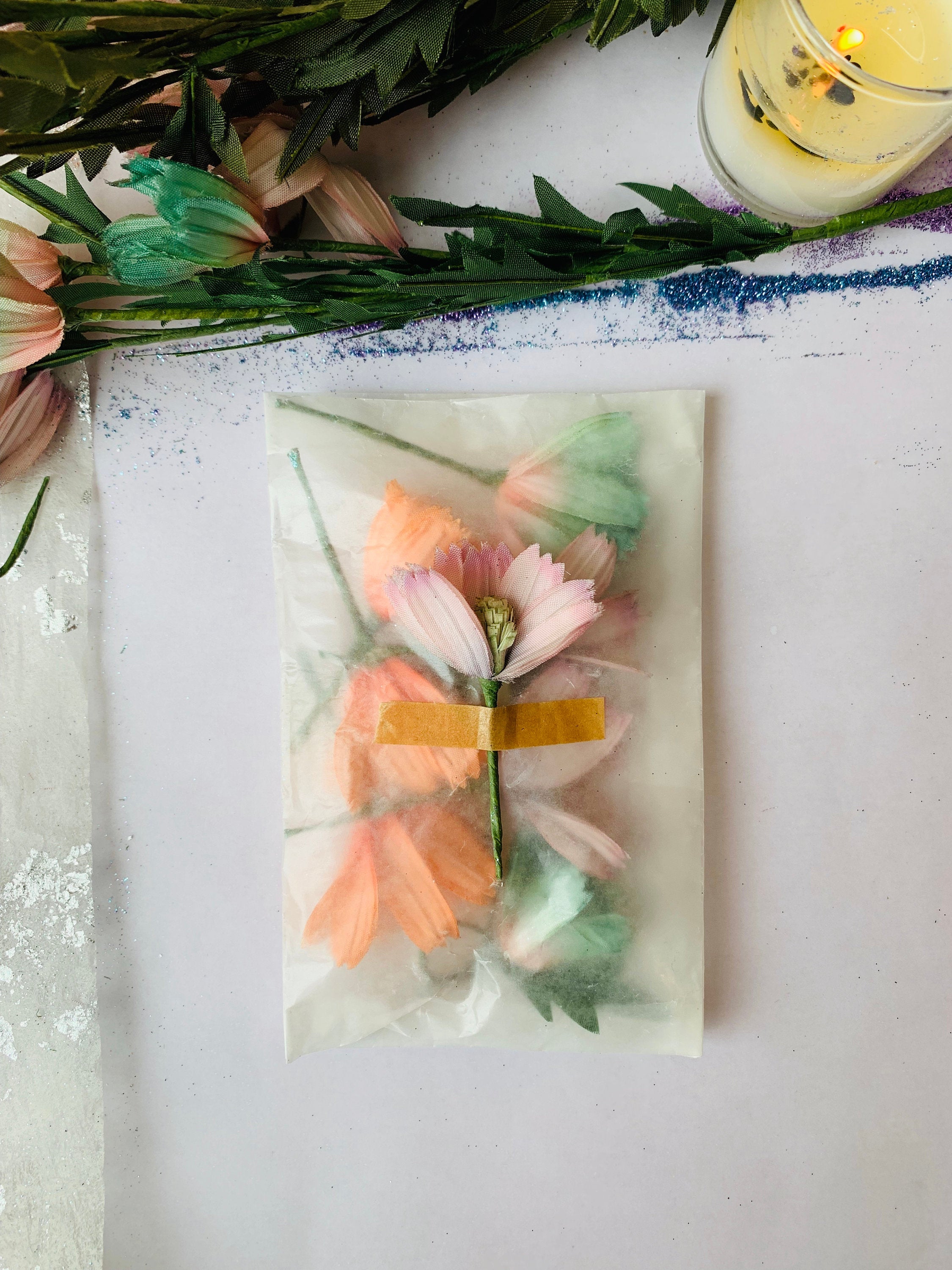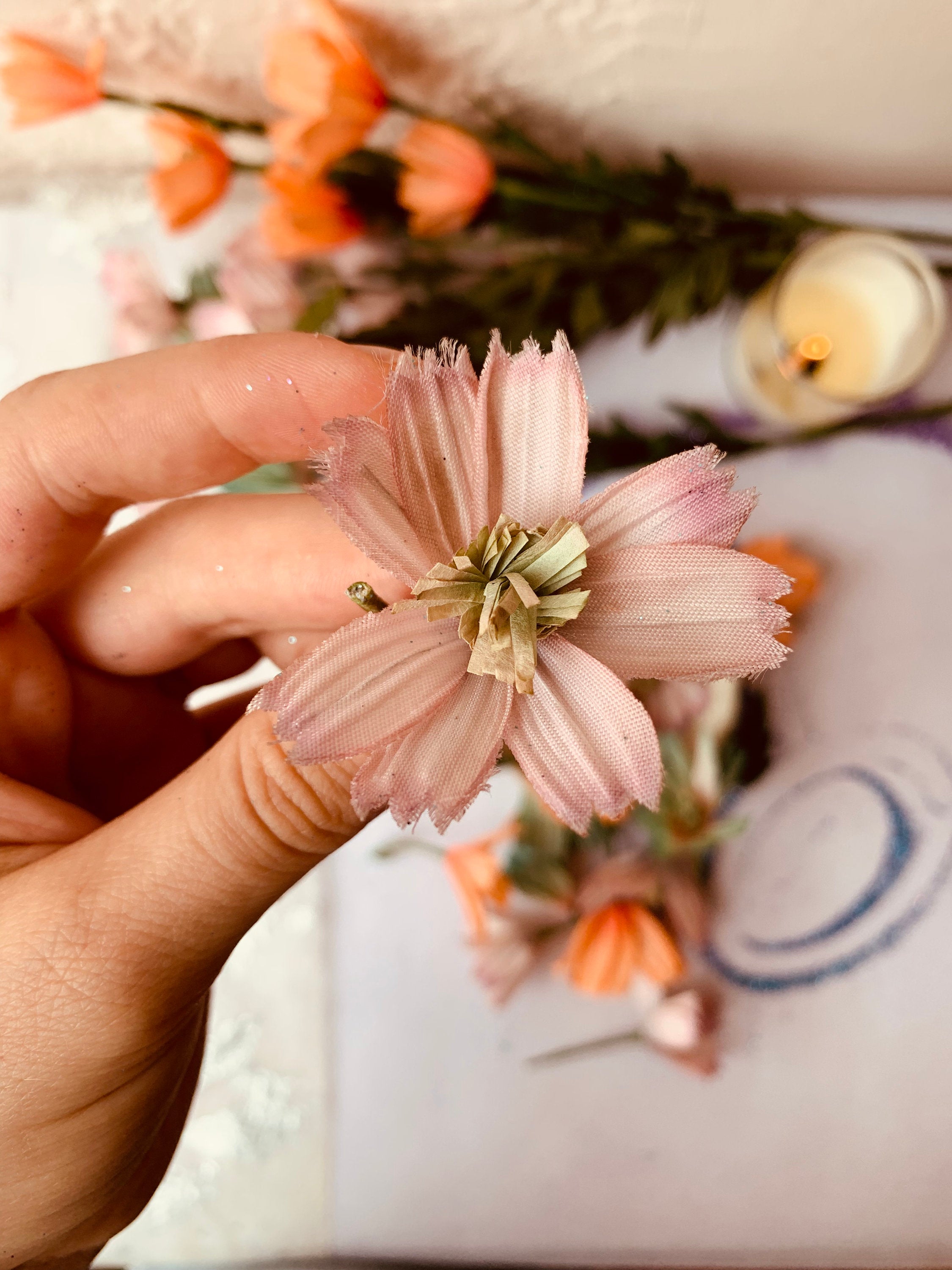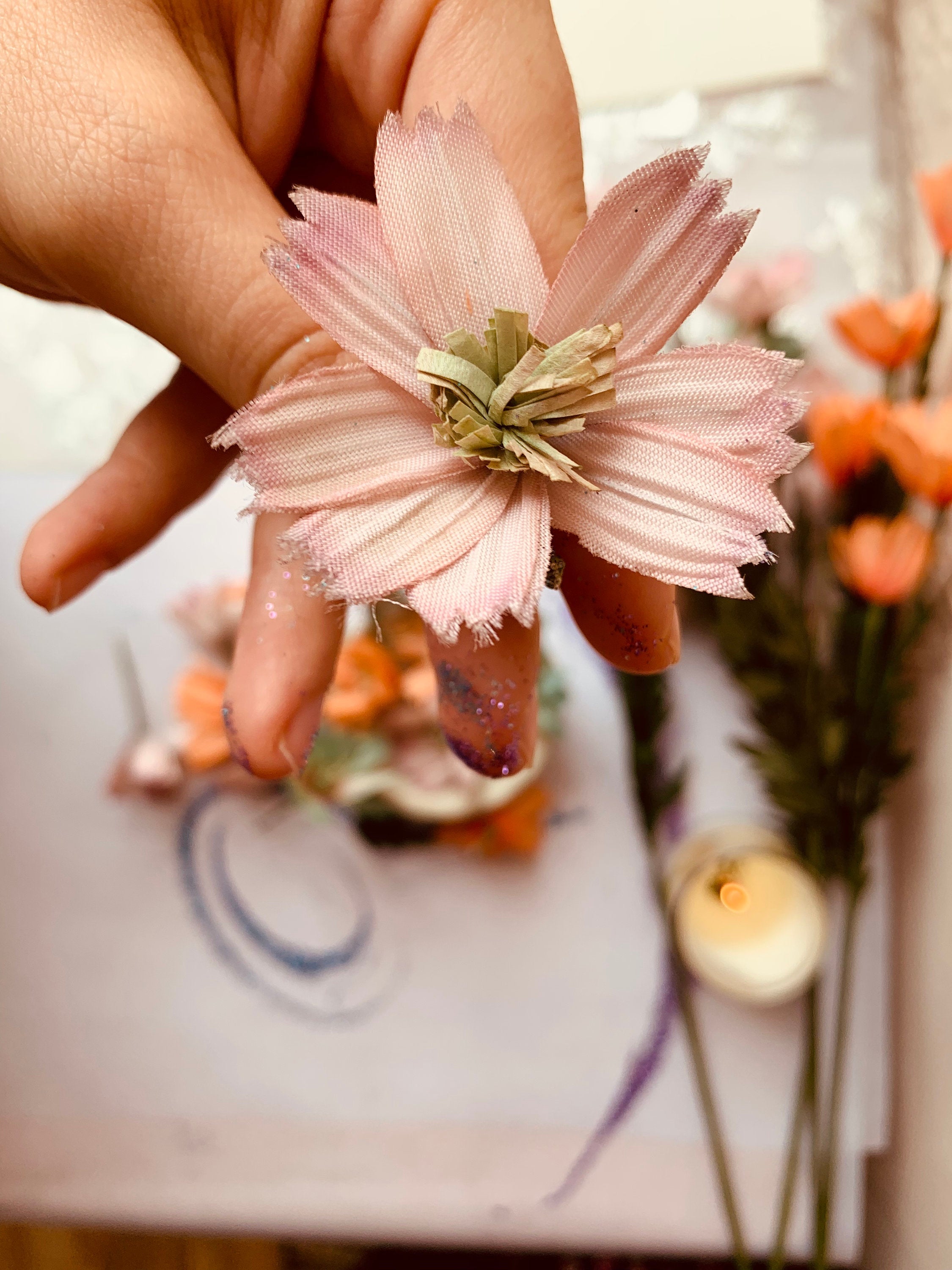 Japanese Ginger Blossoms
Beautiful artificial silk 'Ginger Blossoms' in three marvelous colors. (Light Pink, Blue/Green, Bright Peach).
Each blossom has moldable silk petals for displaying wide open or closed shut. Each flower has a little cluster of paper stamen sprouting from its center.
Each flower is attached to a coated wire stem base which is easily moldable for wreath or crown making.
This listing includes one dozen flowers (four of each color) Comes packaged in a waxed paper baggie with a flower taped to the front.