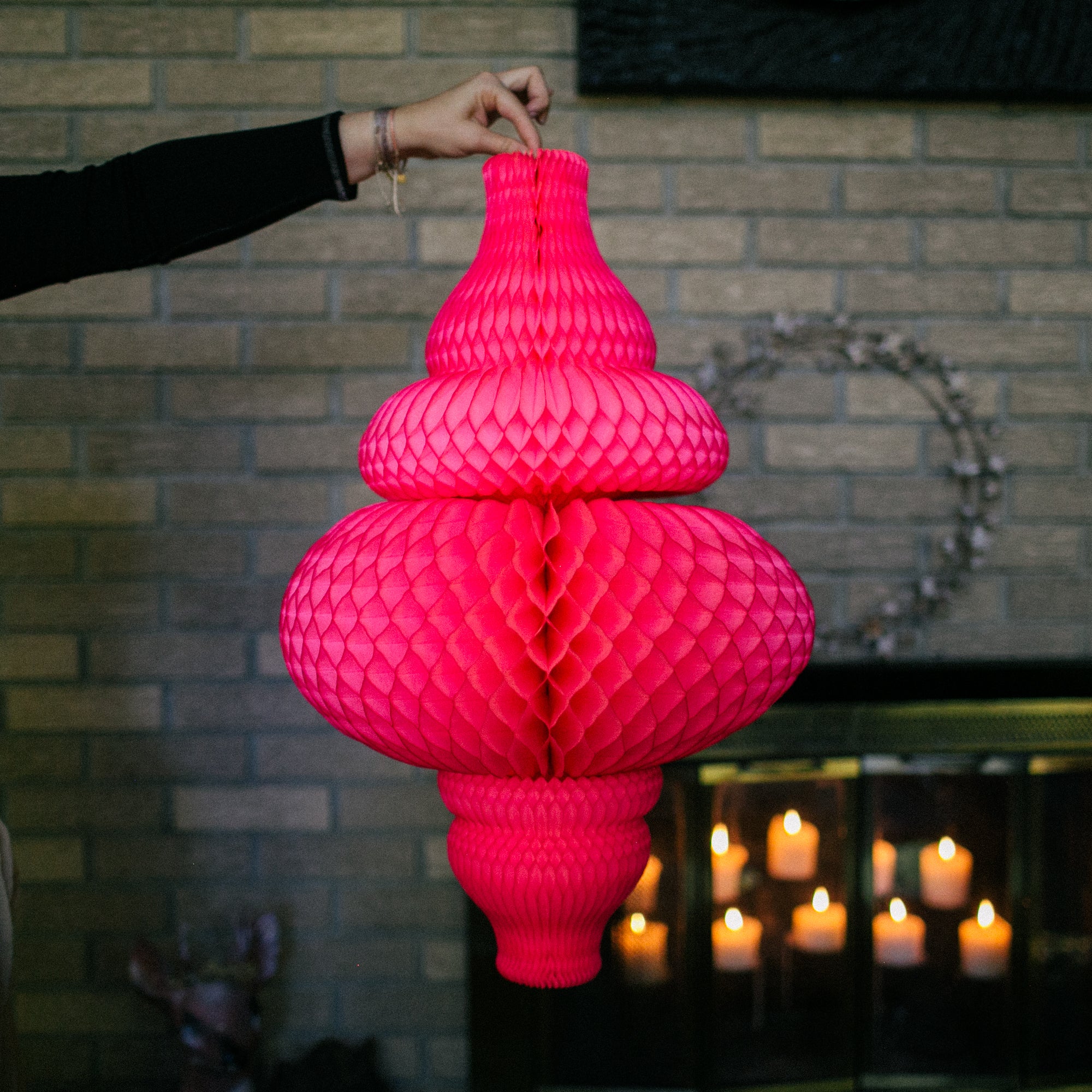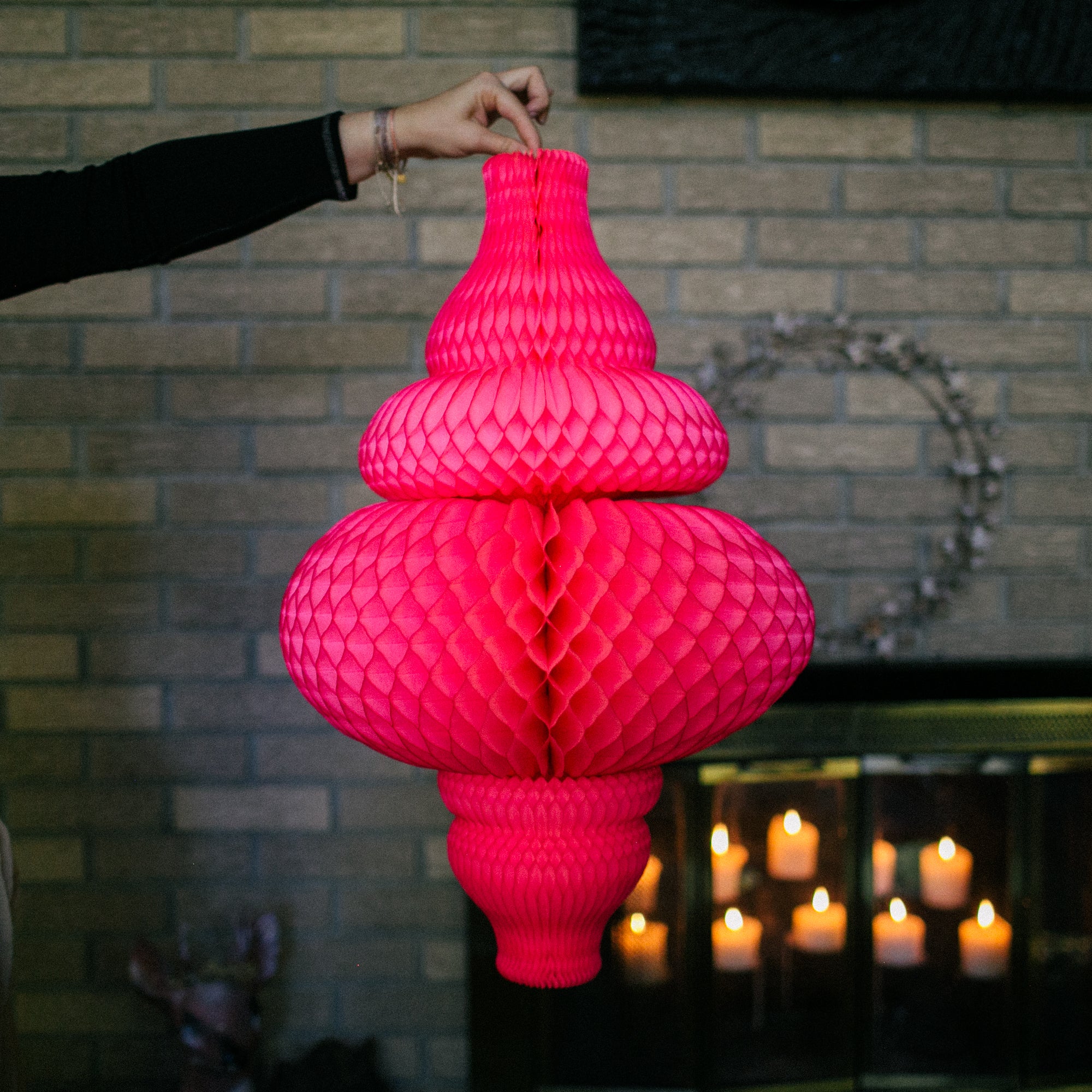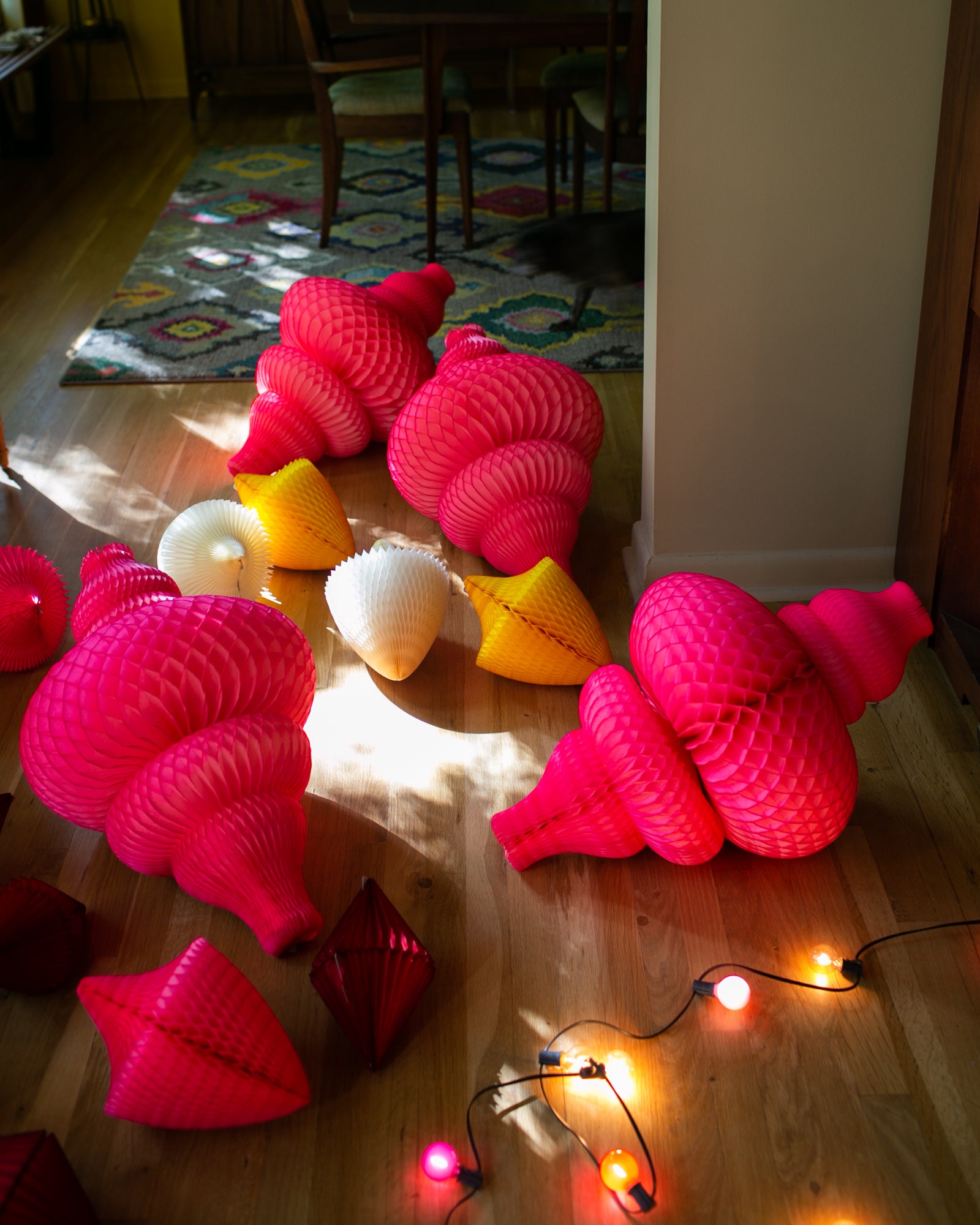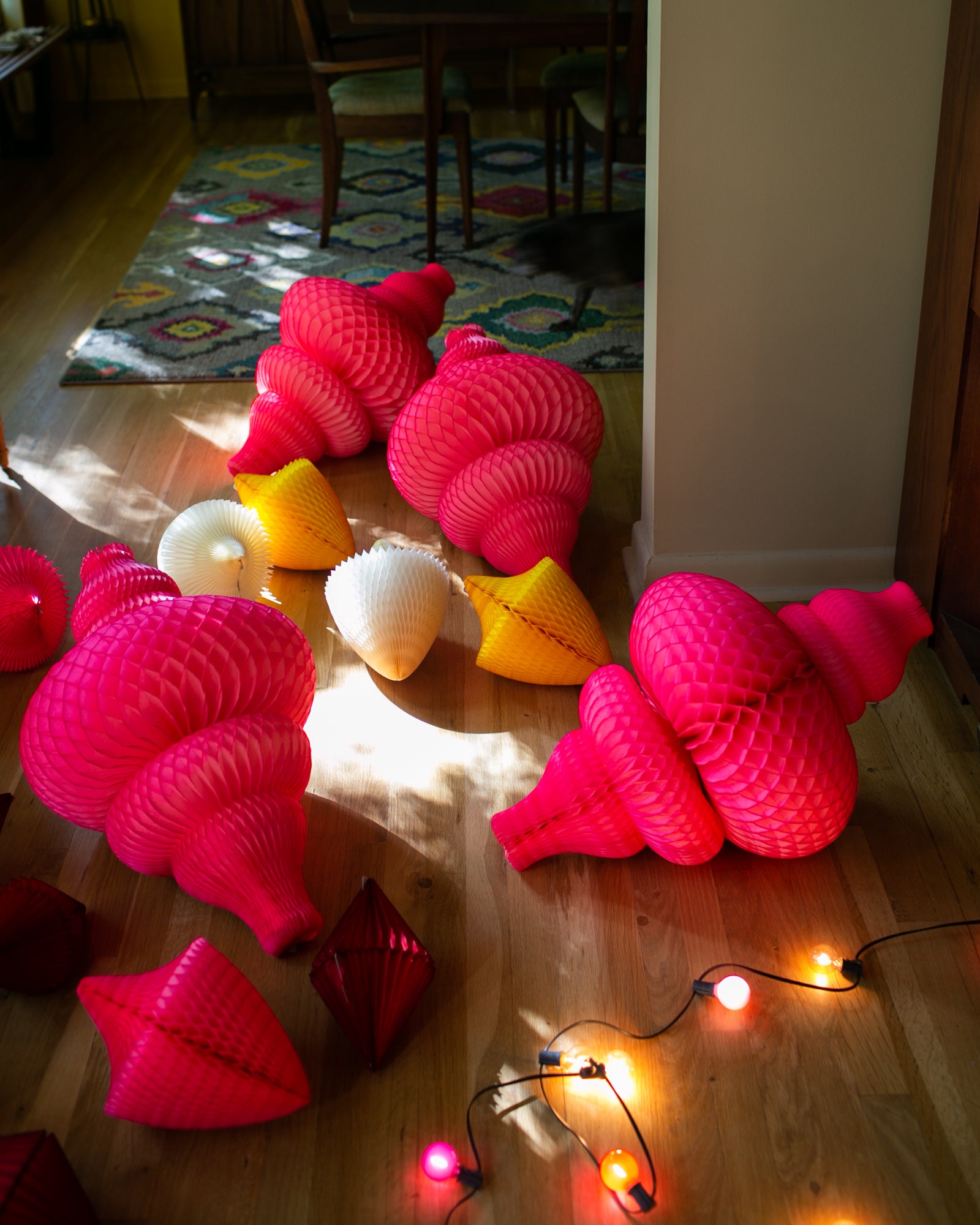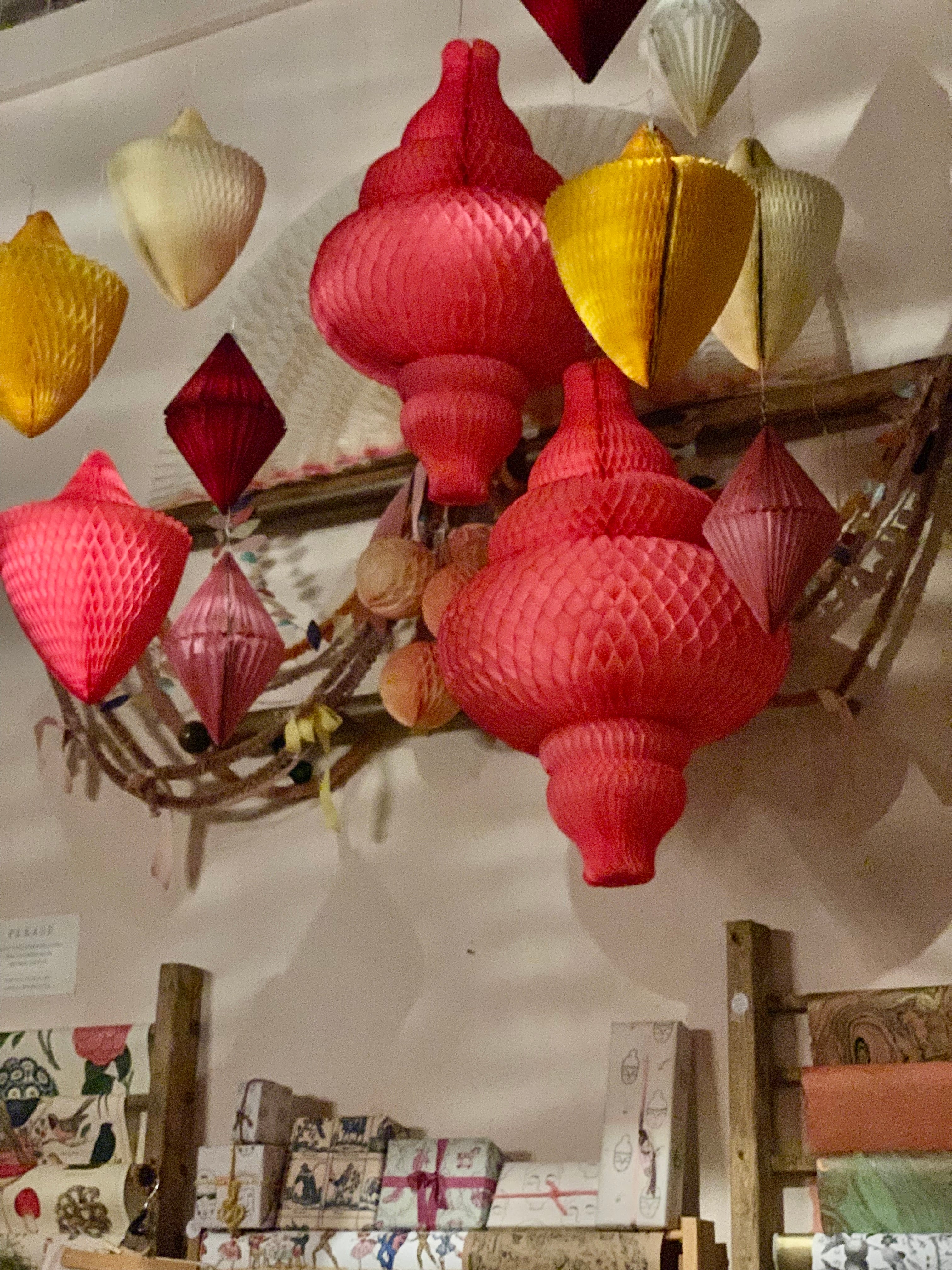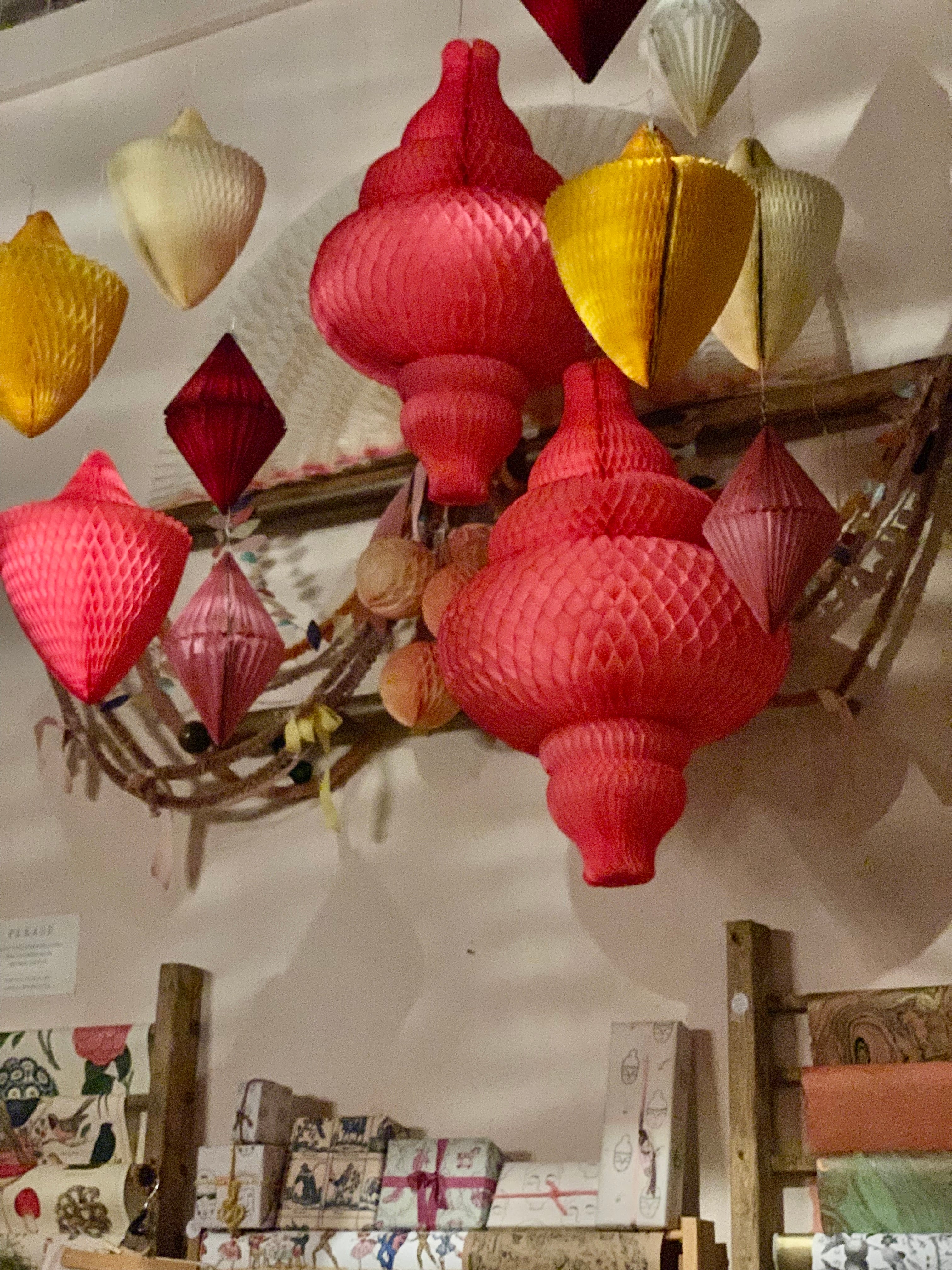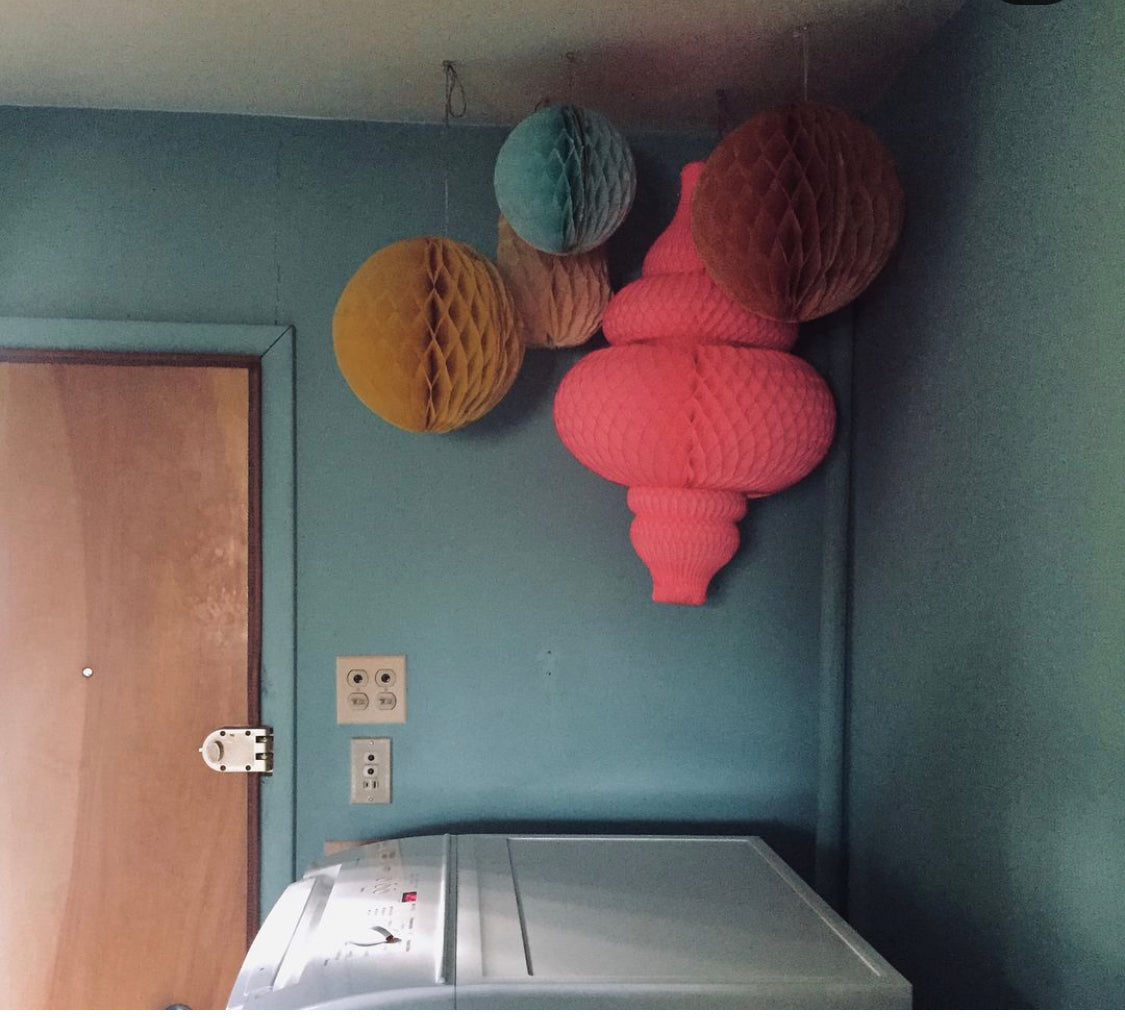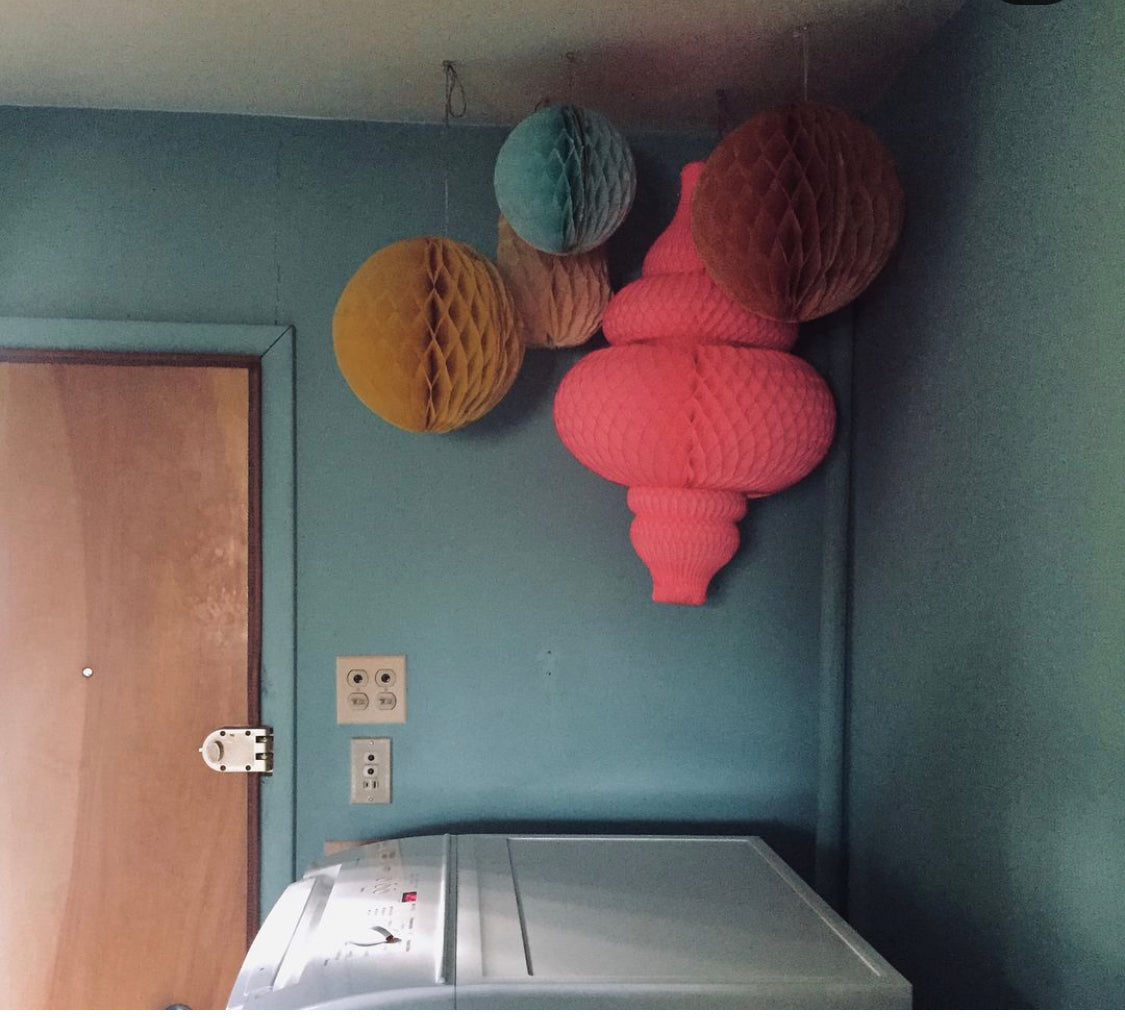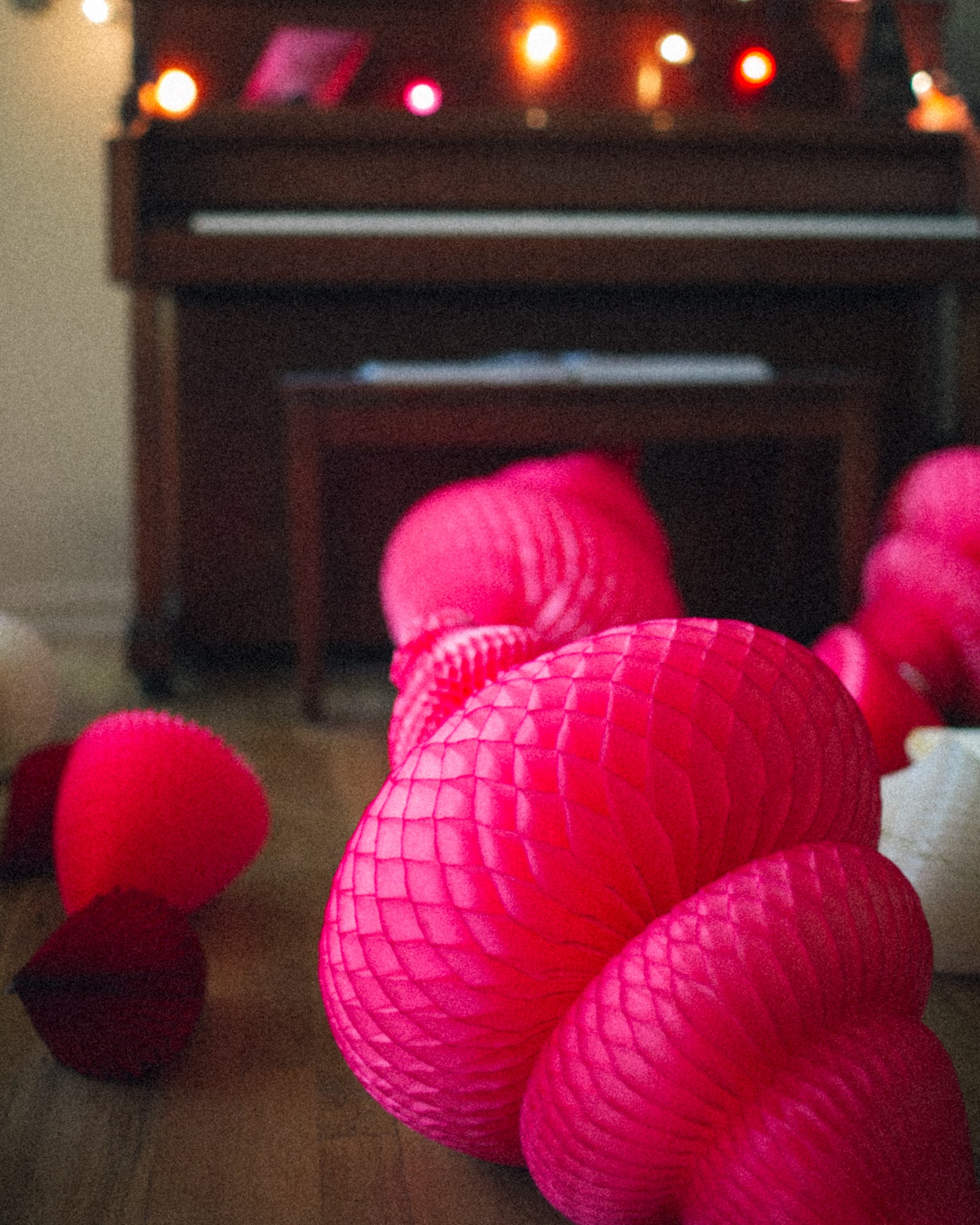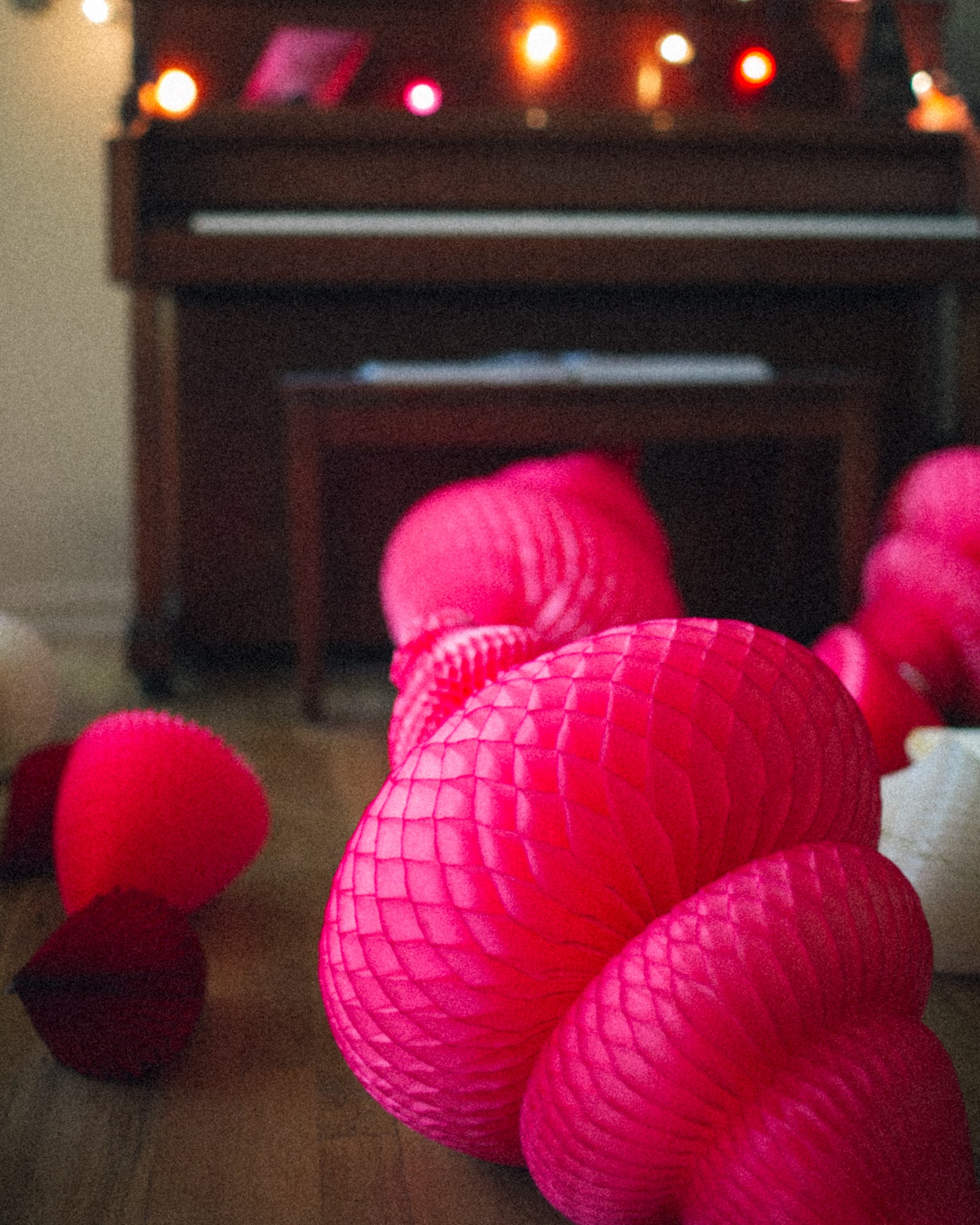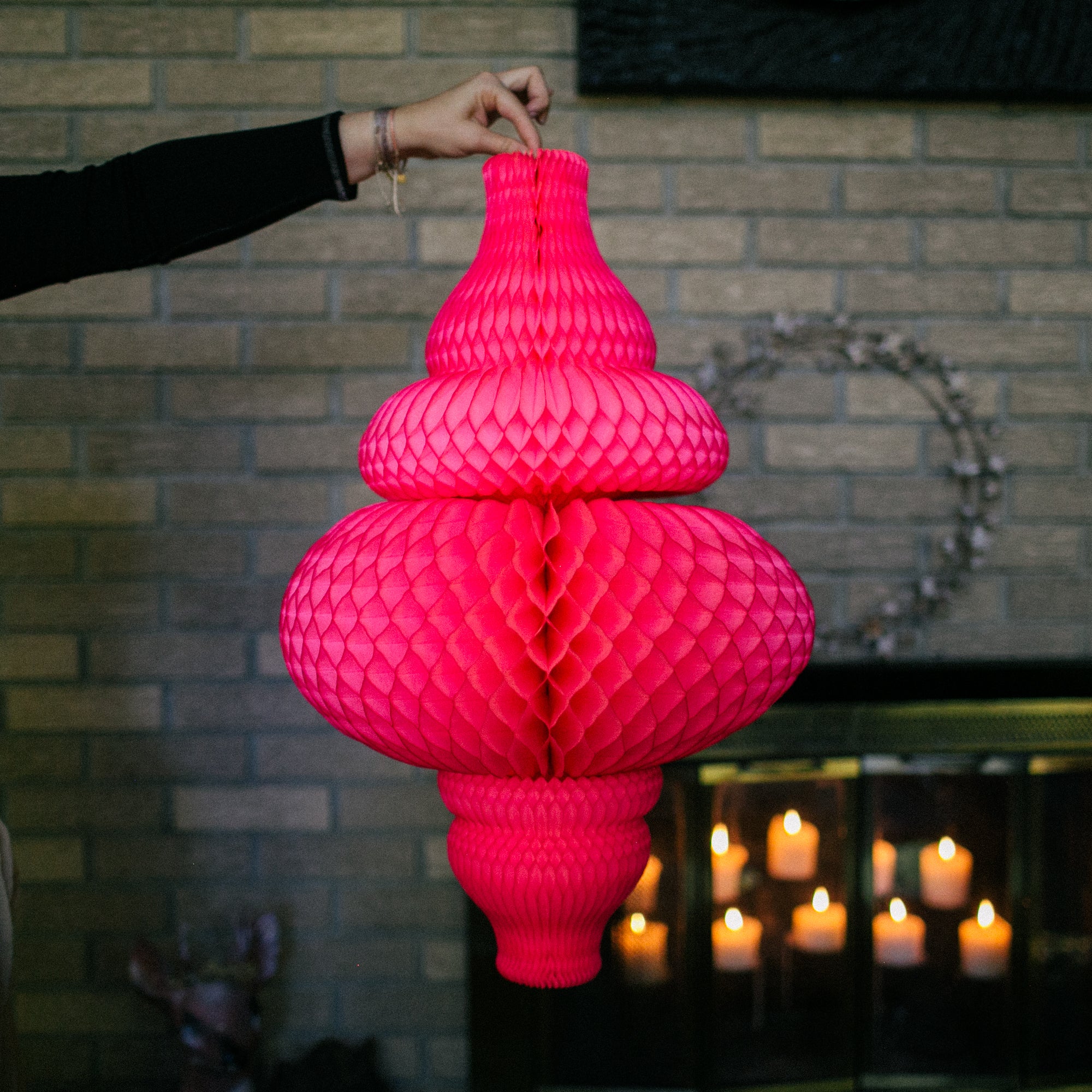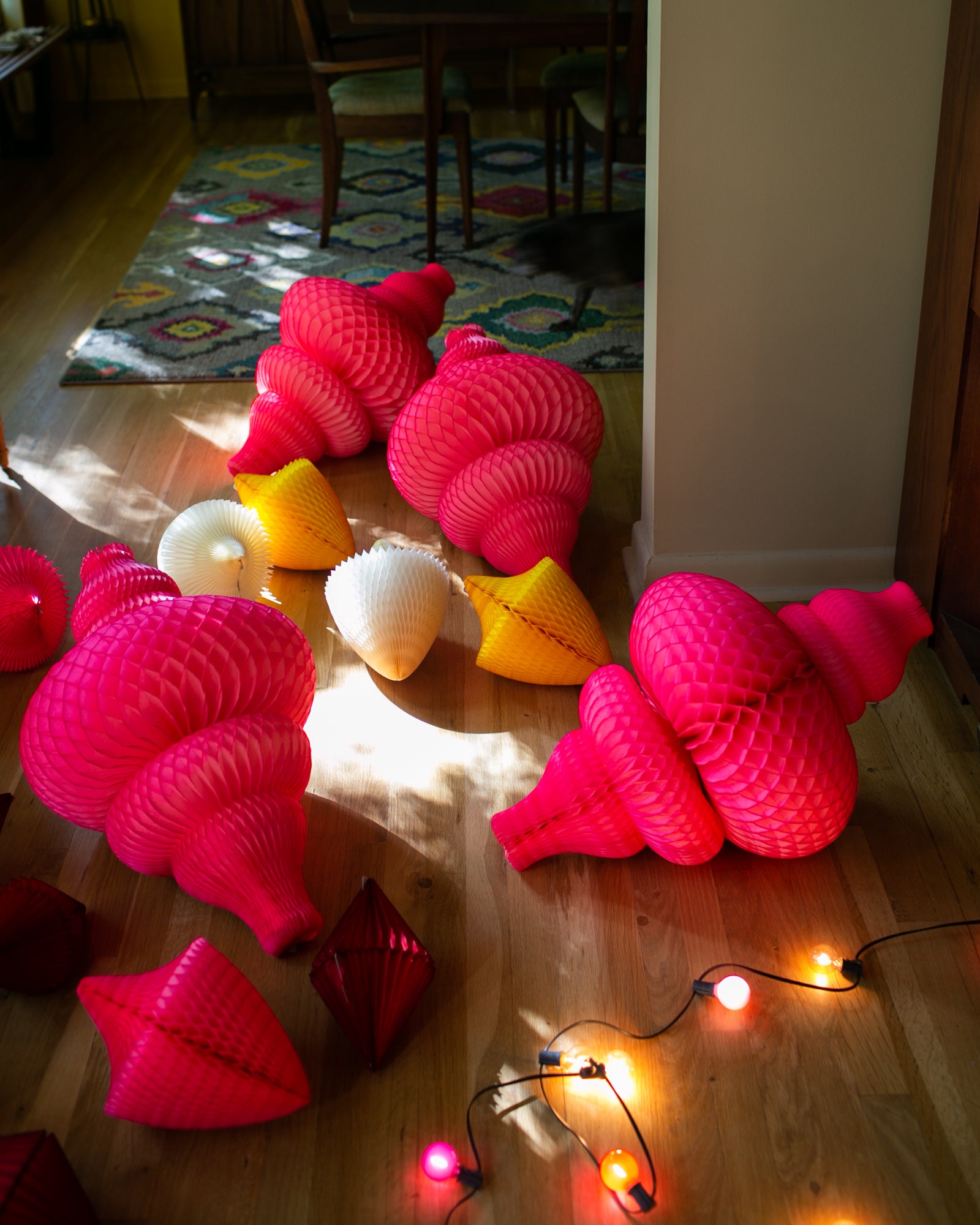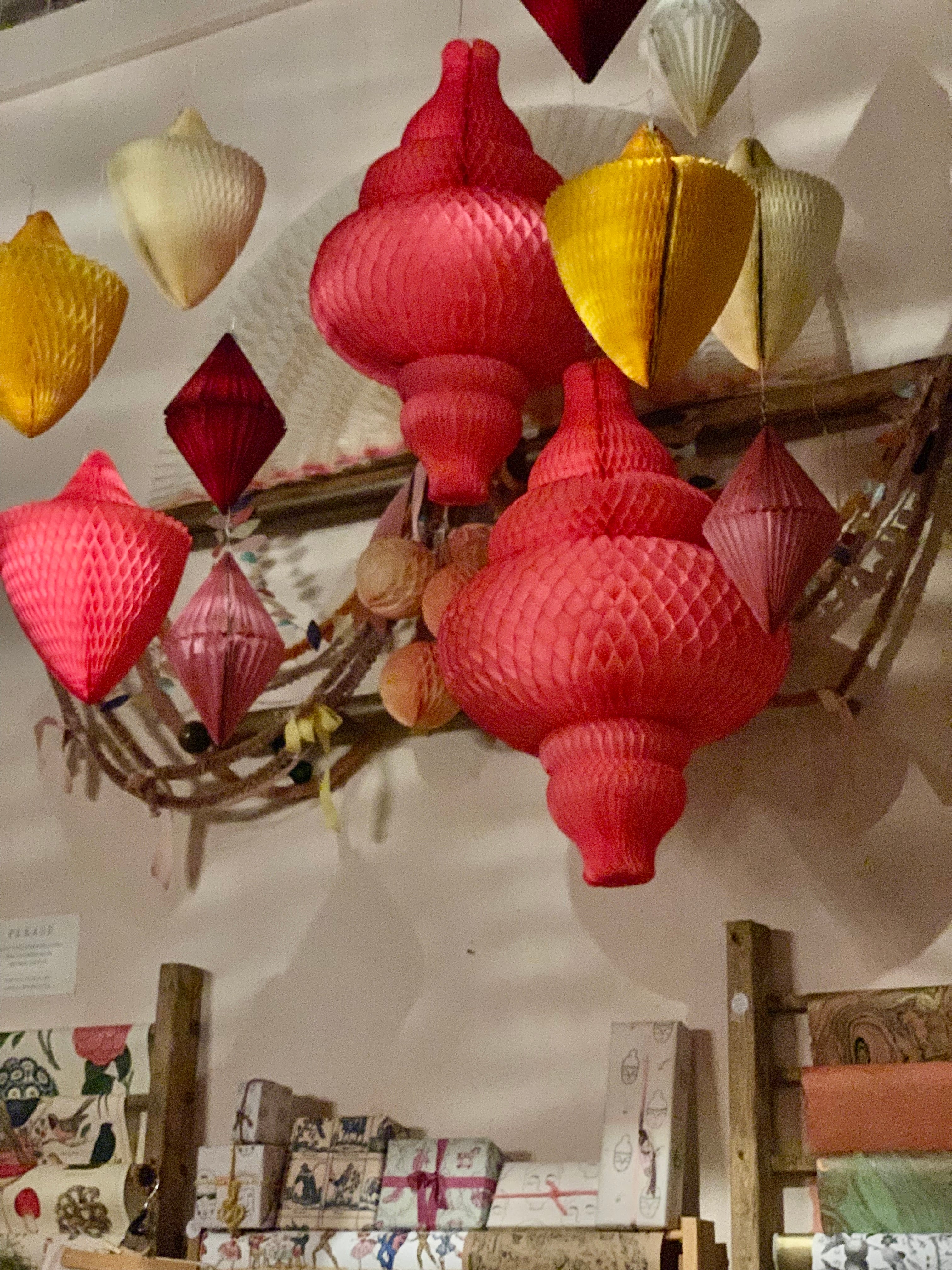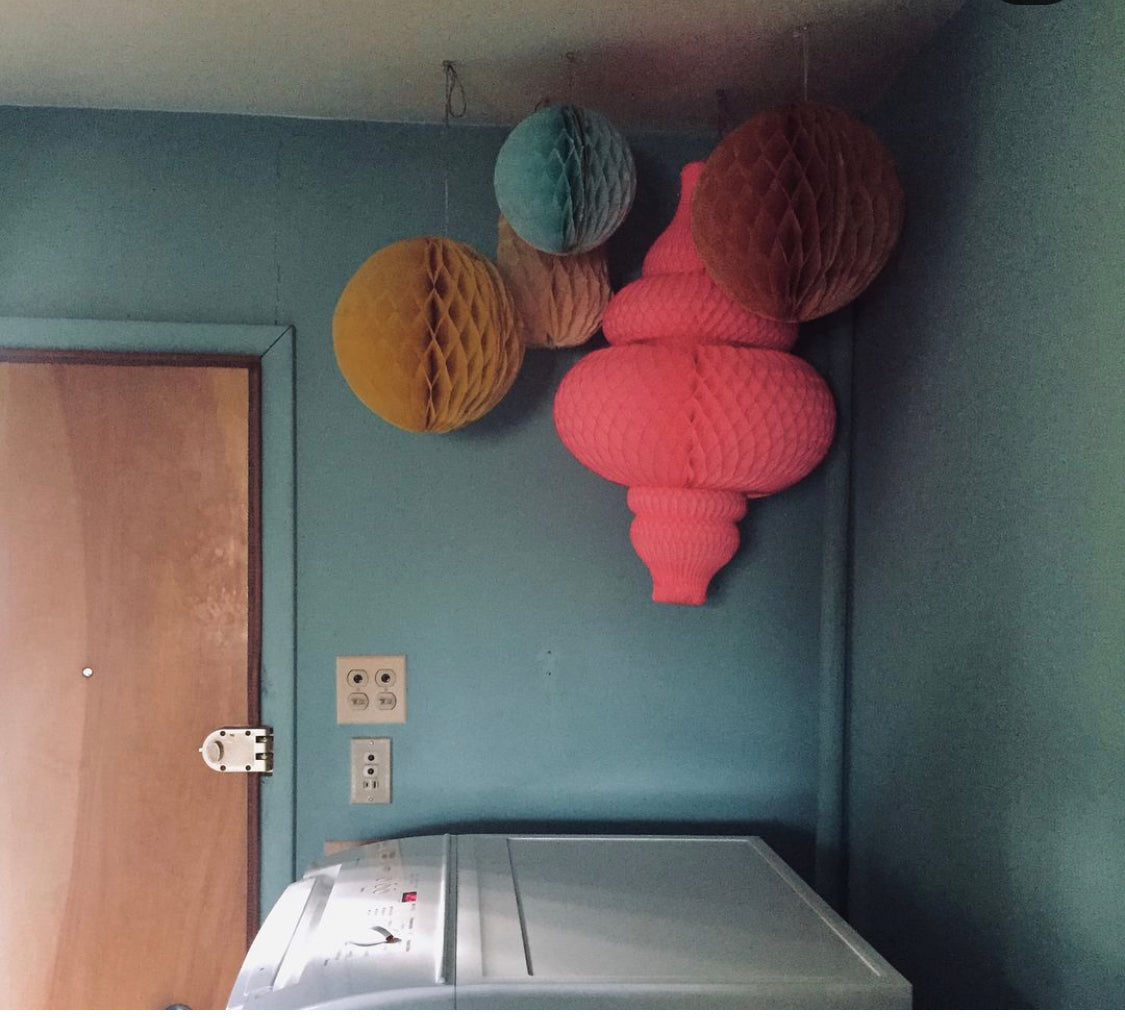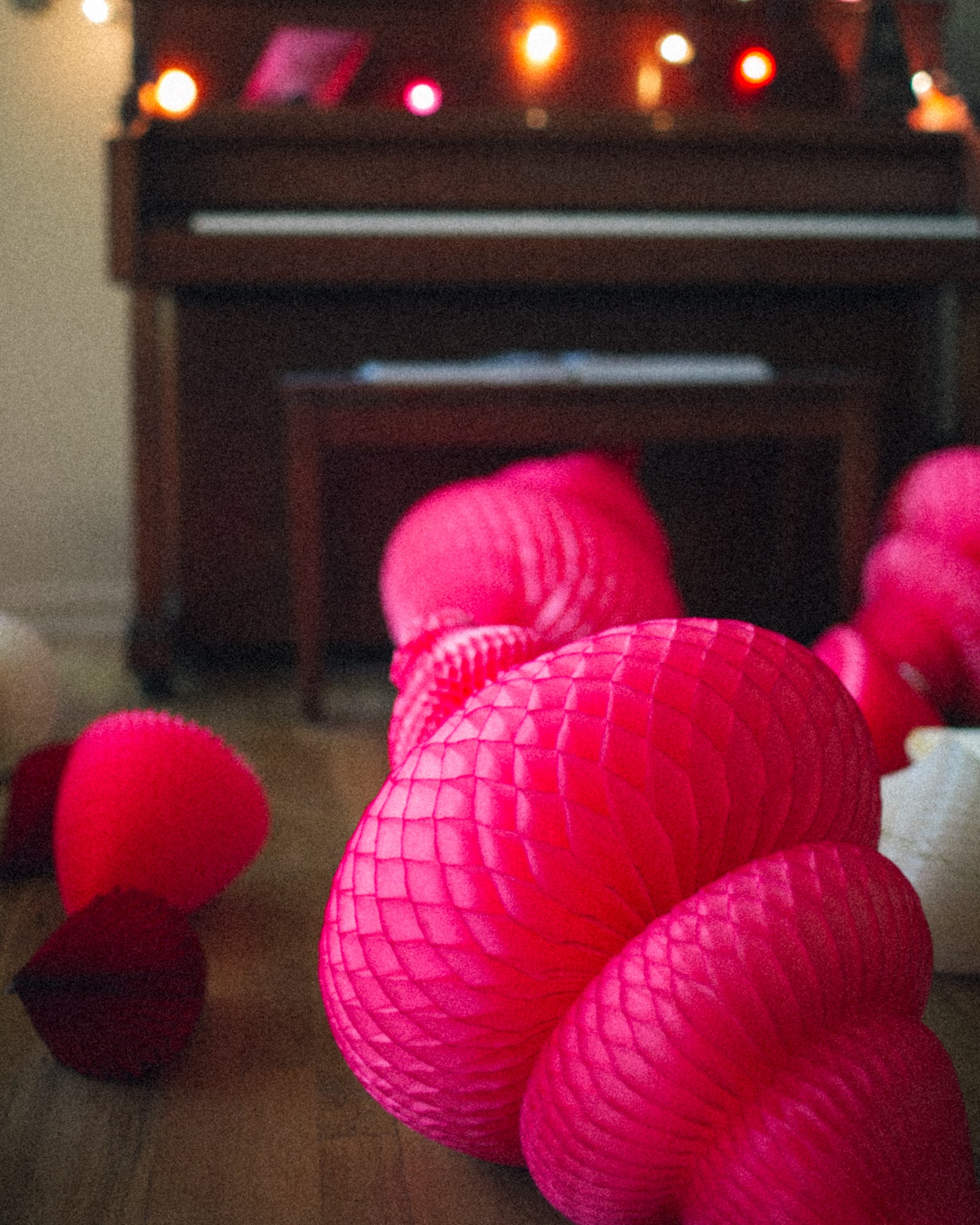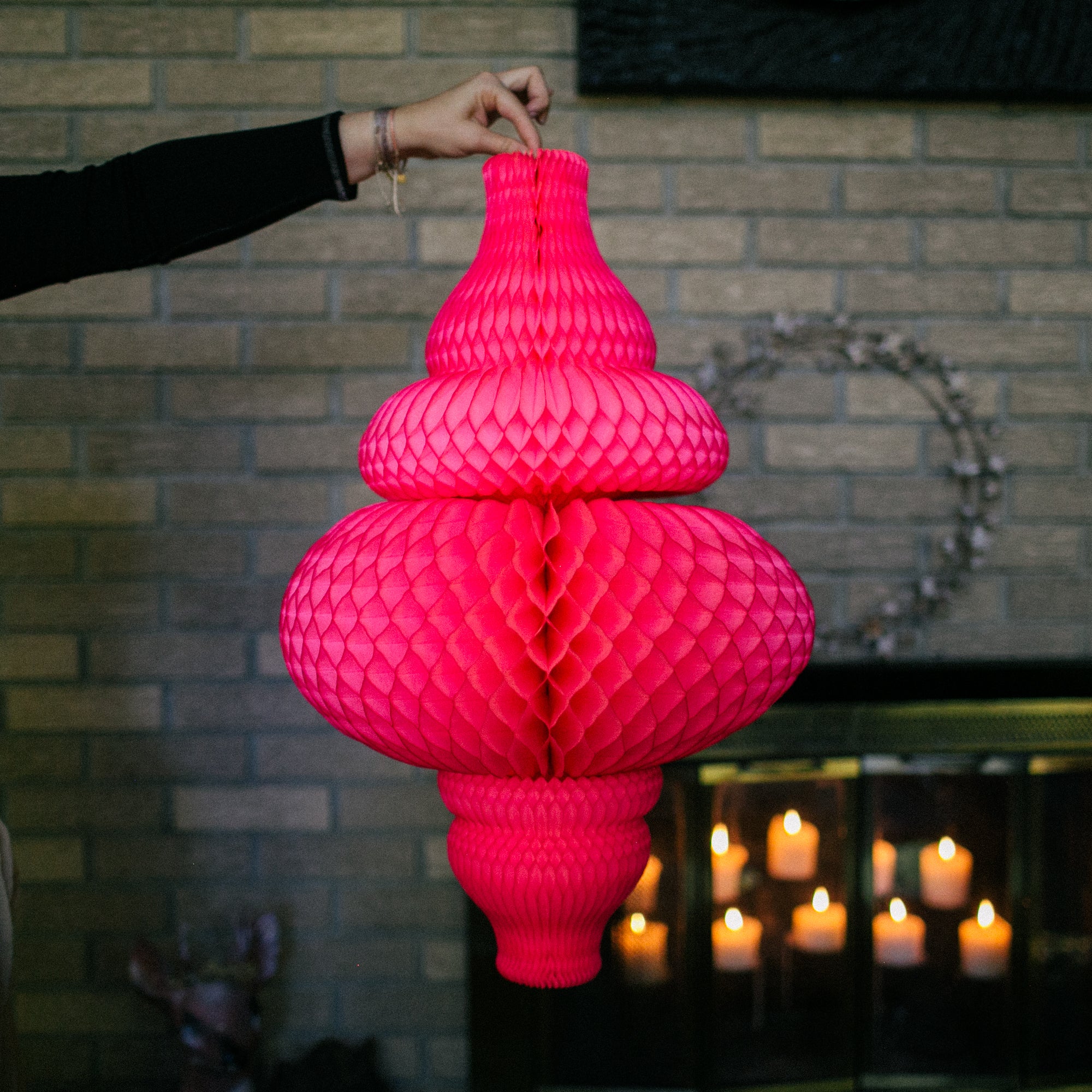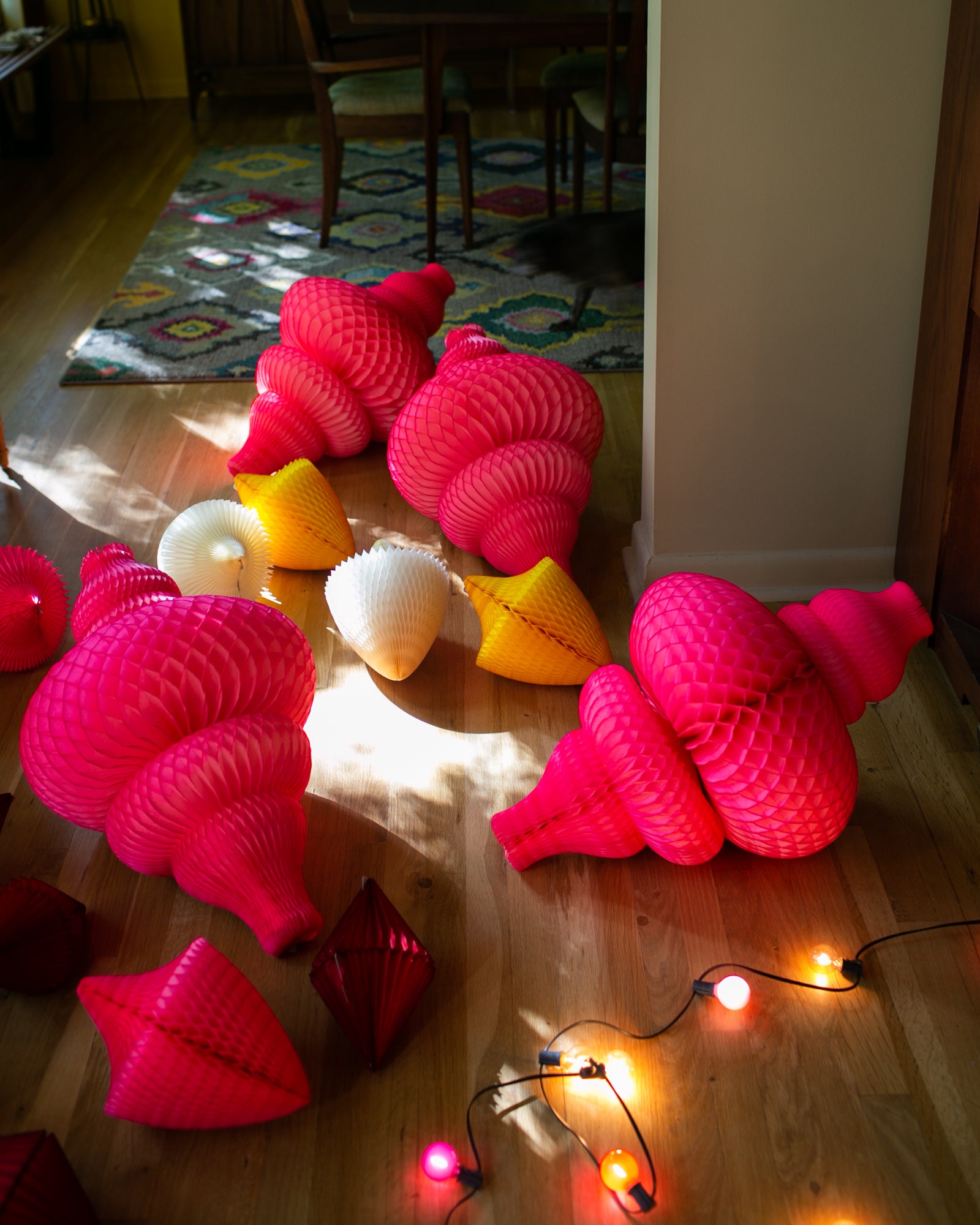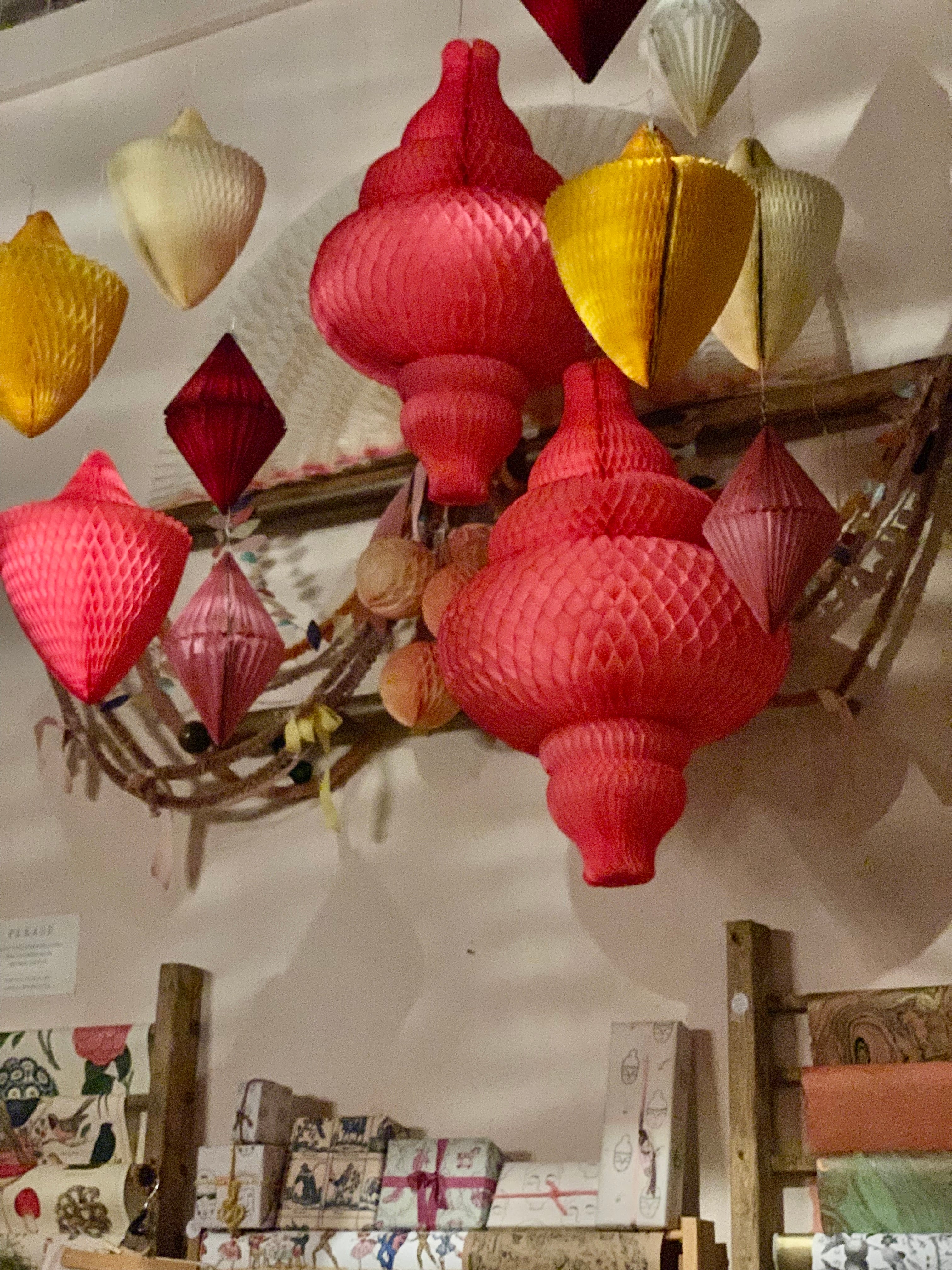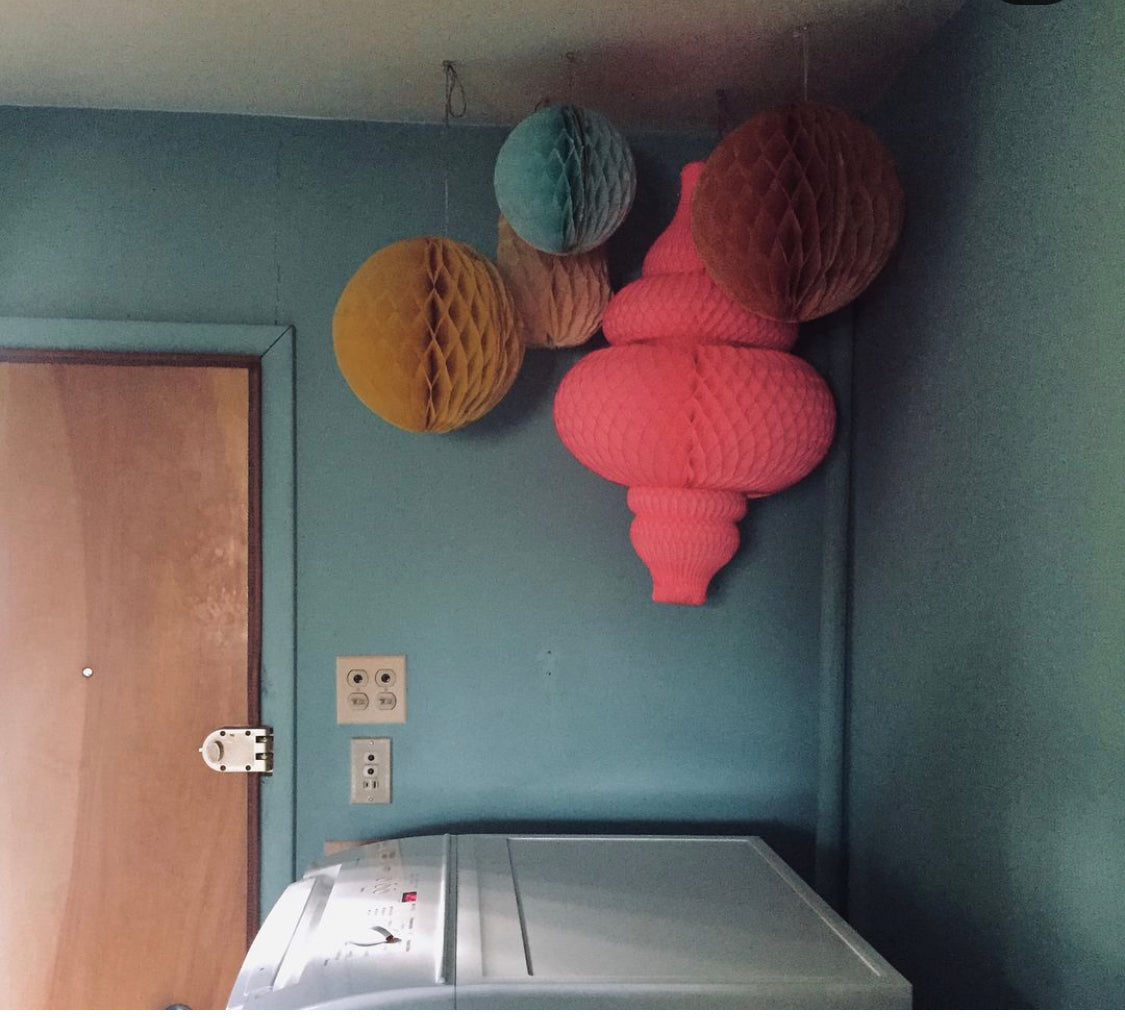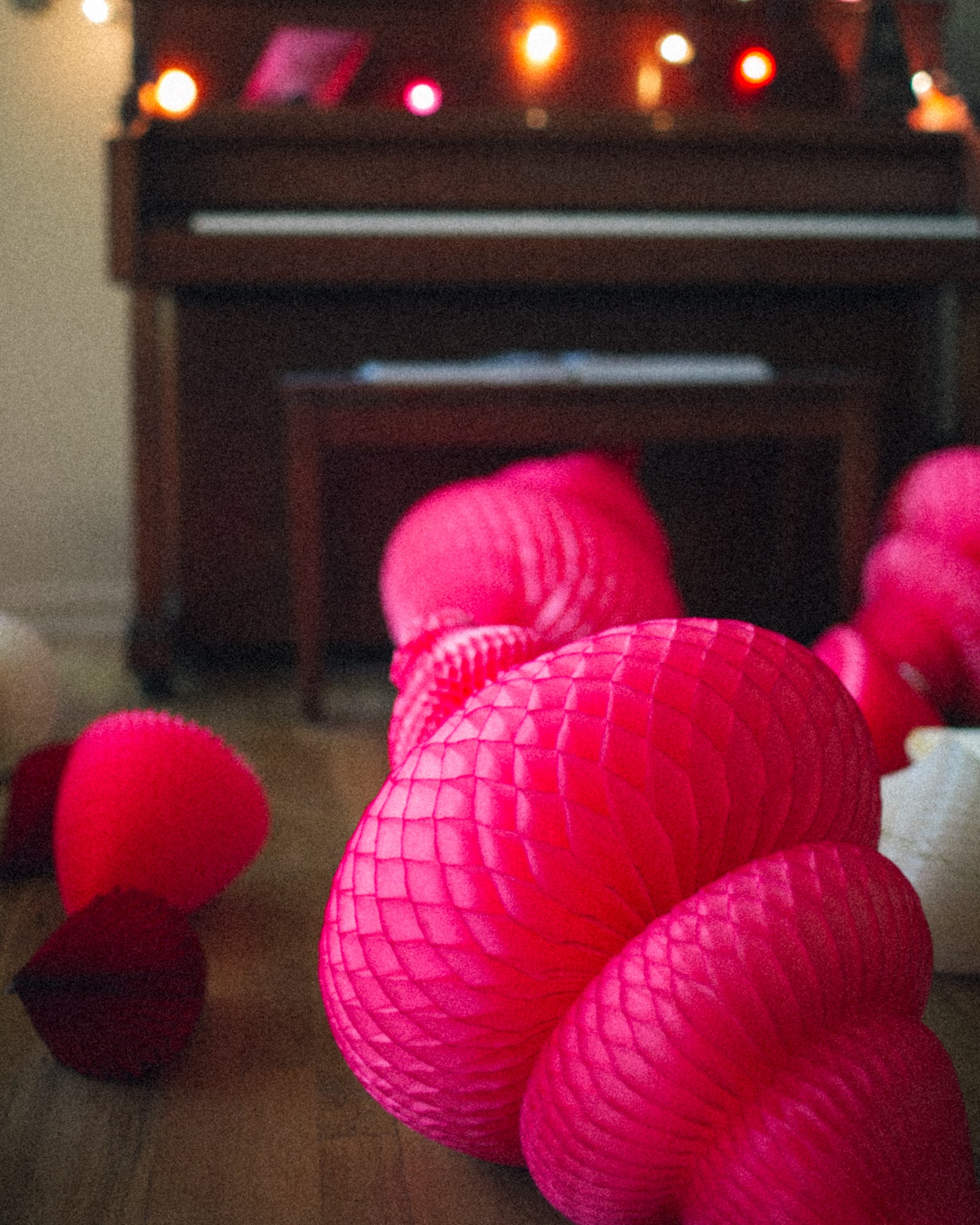 Queen Honeycomb Decoration
Vintage-inspired tissue paper honeycomb decor - impactful yet ethereal. Hang these for a special party, or for easy day to day joy!
Dimensions: 26" L x 8.5" W (at widest point)
These are dyed in the most beautiful bright pink color.  Enjoy how these will eventually and gracefully fade with the light.
this listing is for 1 honeycomb decoration