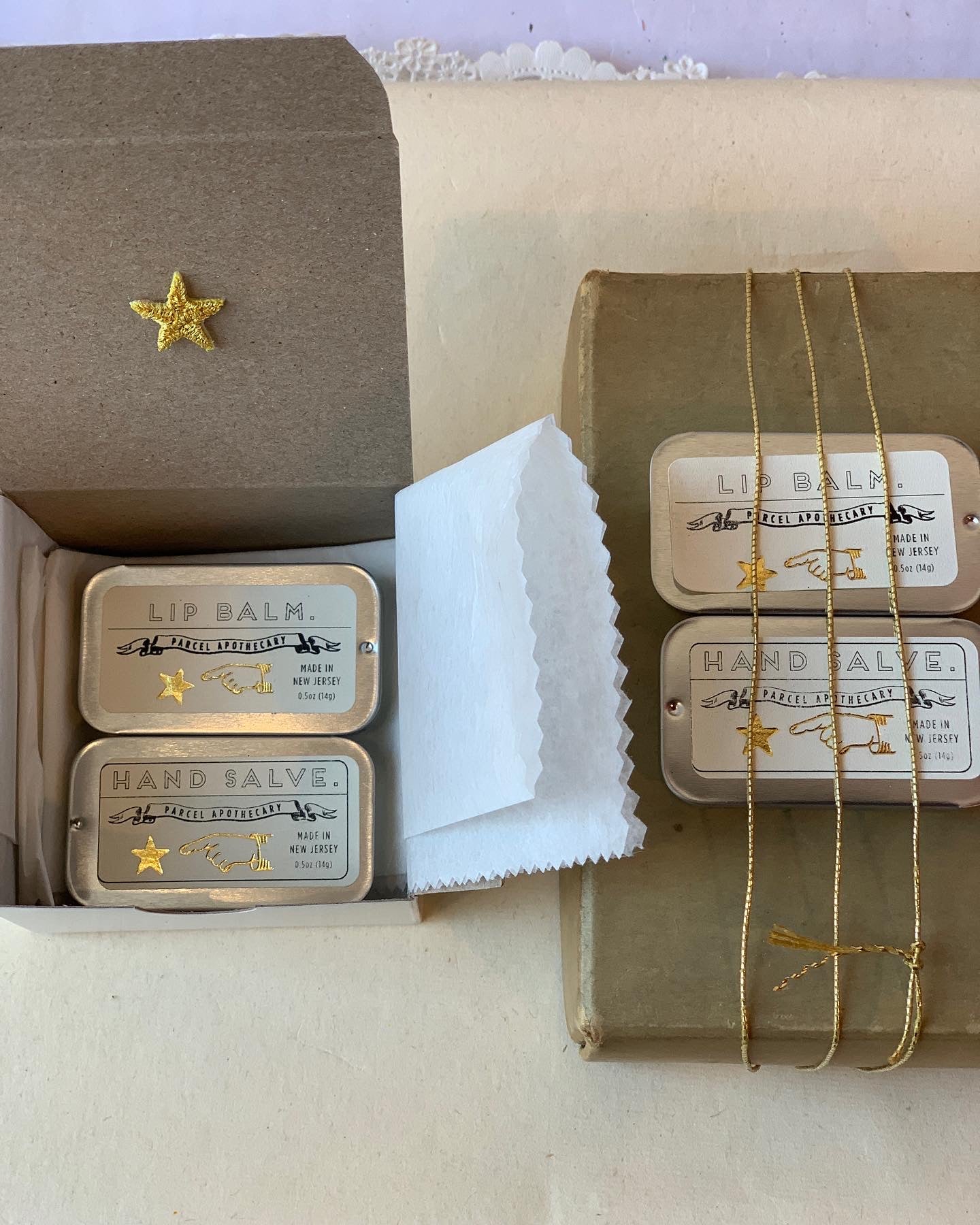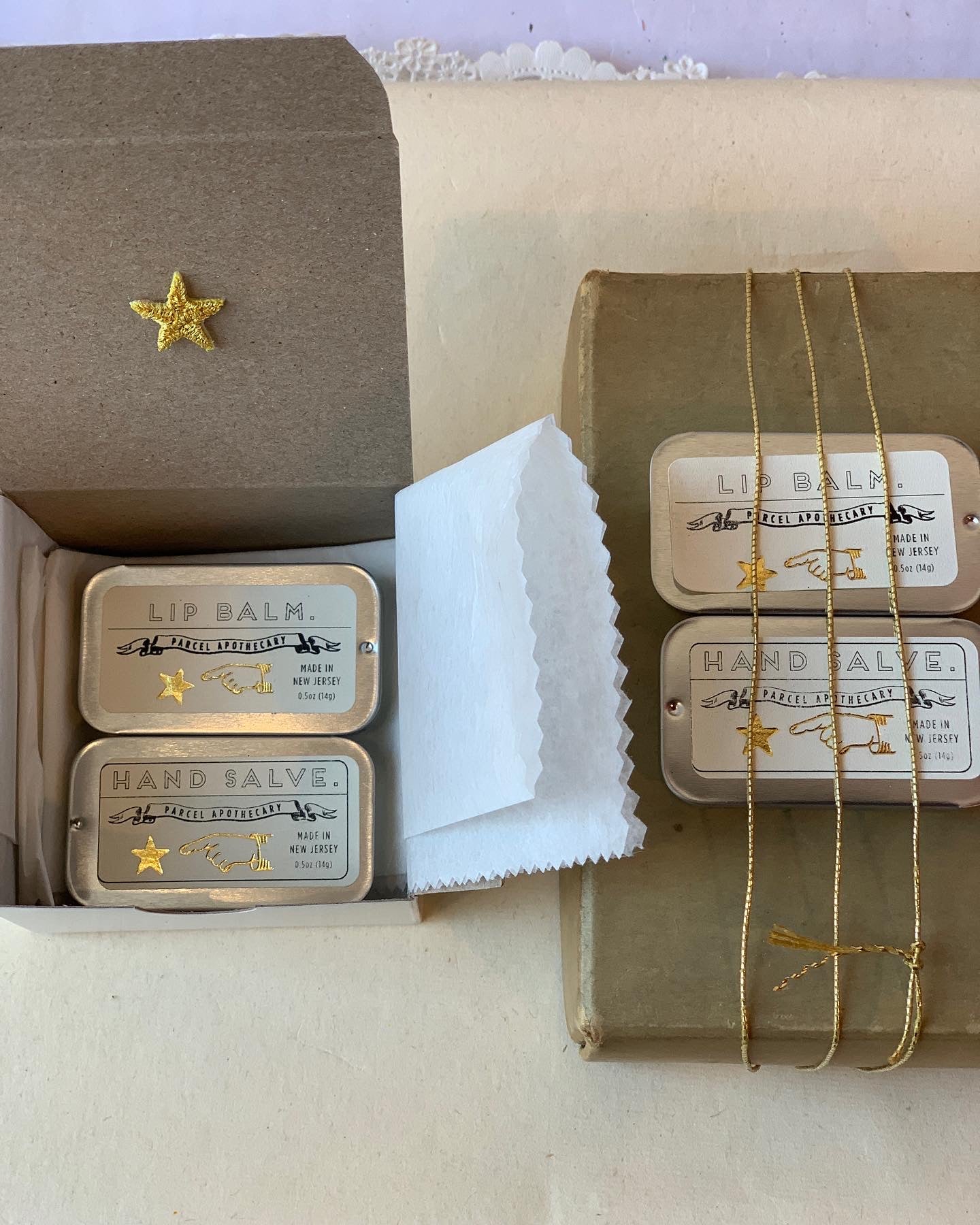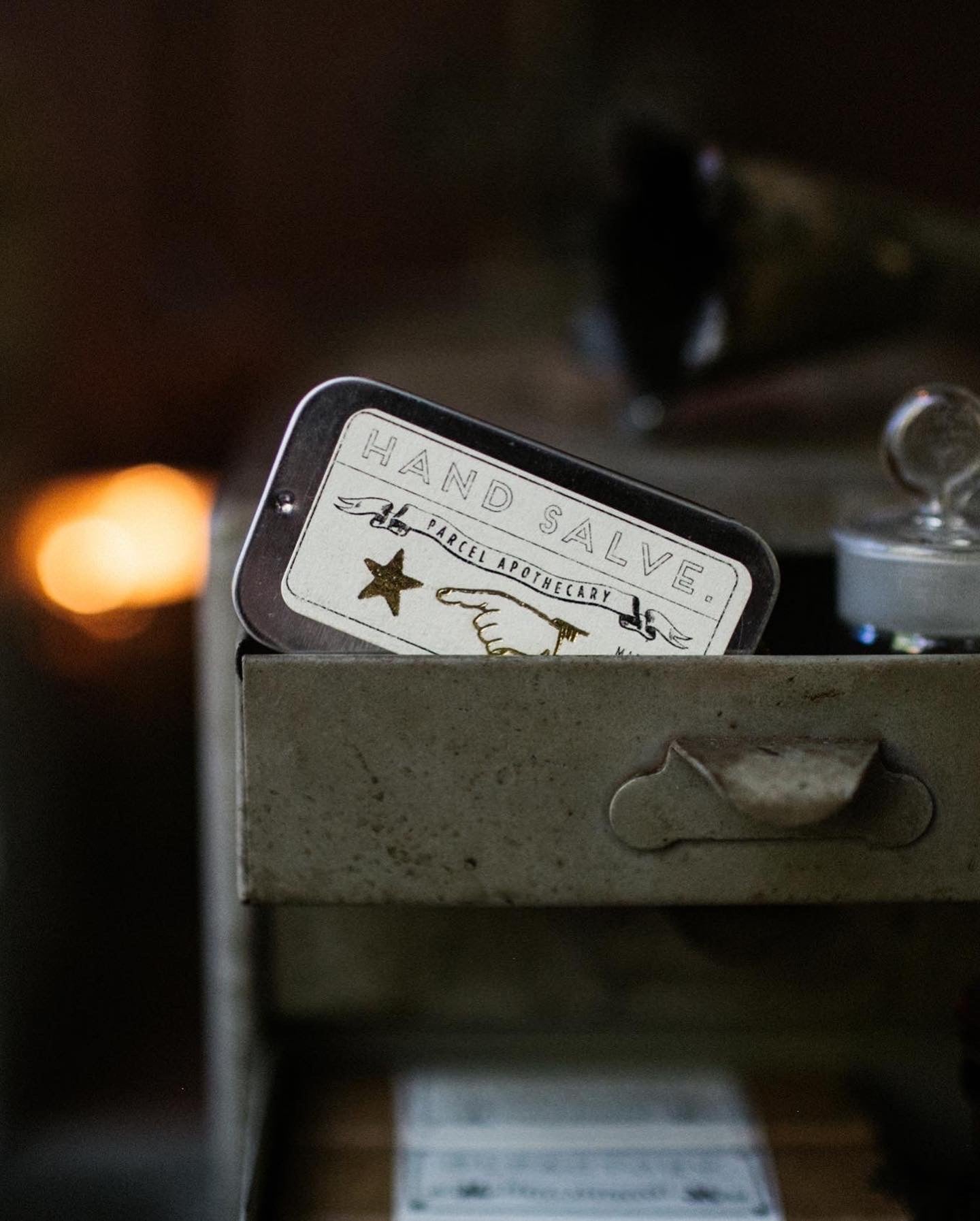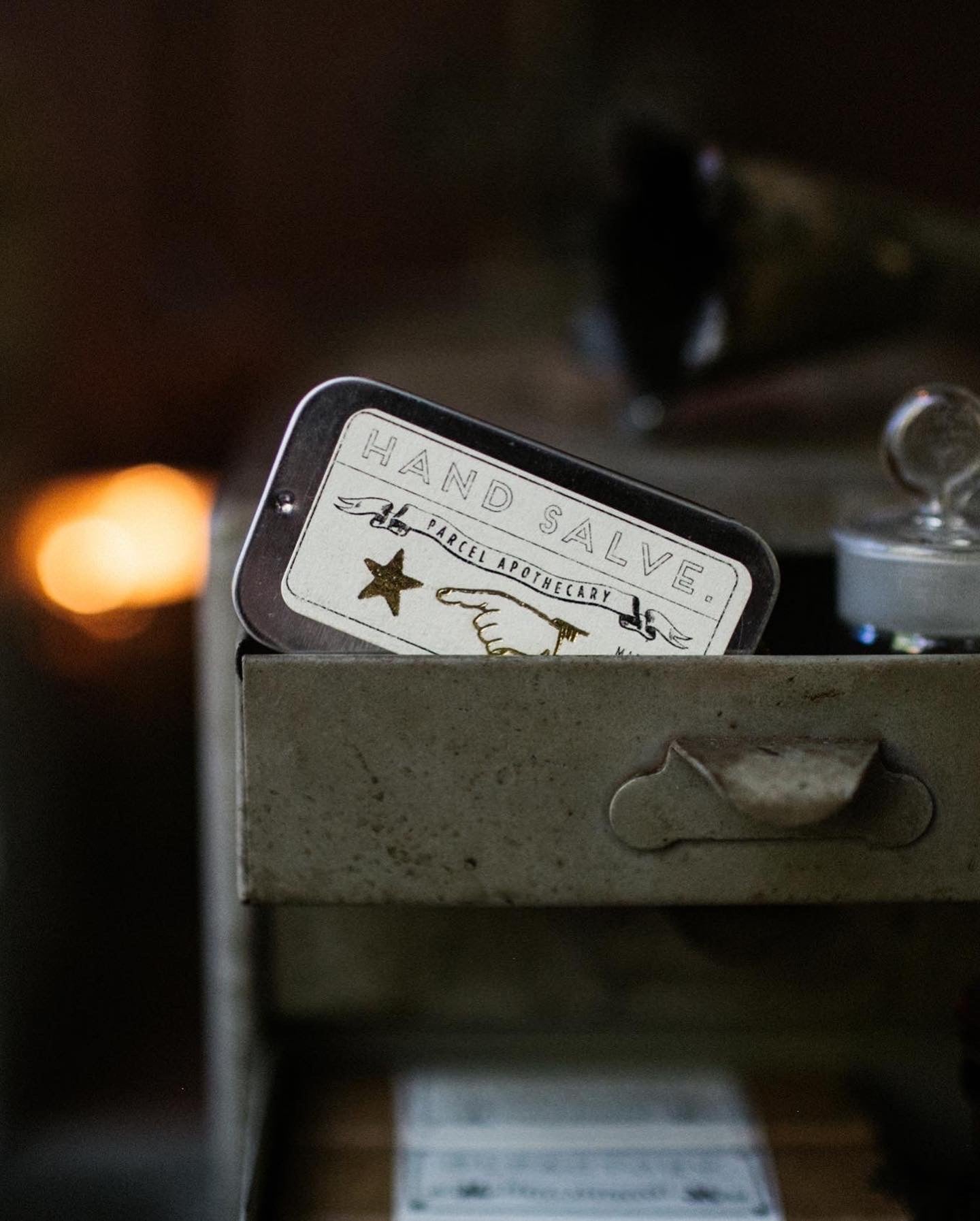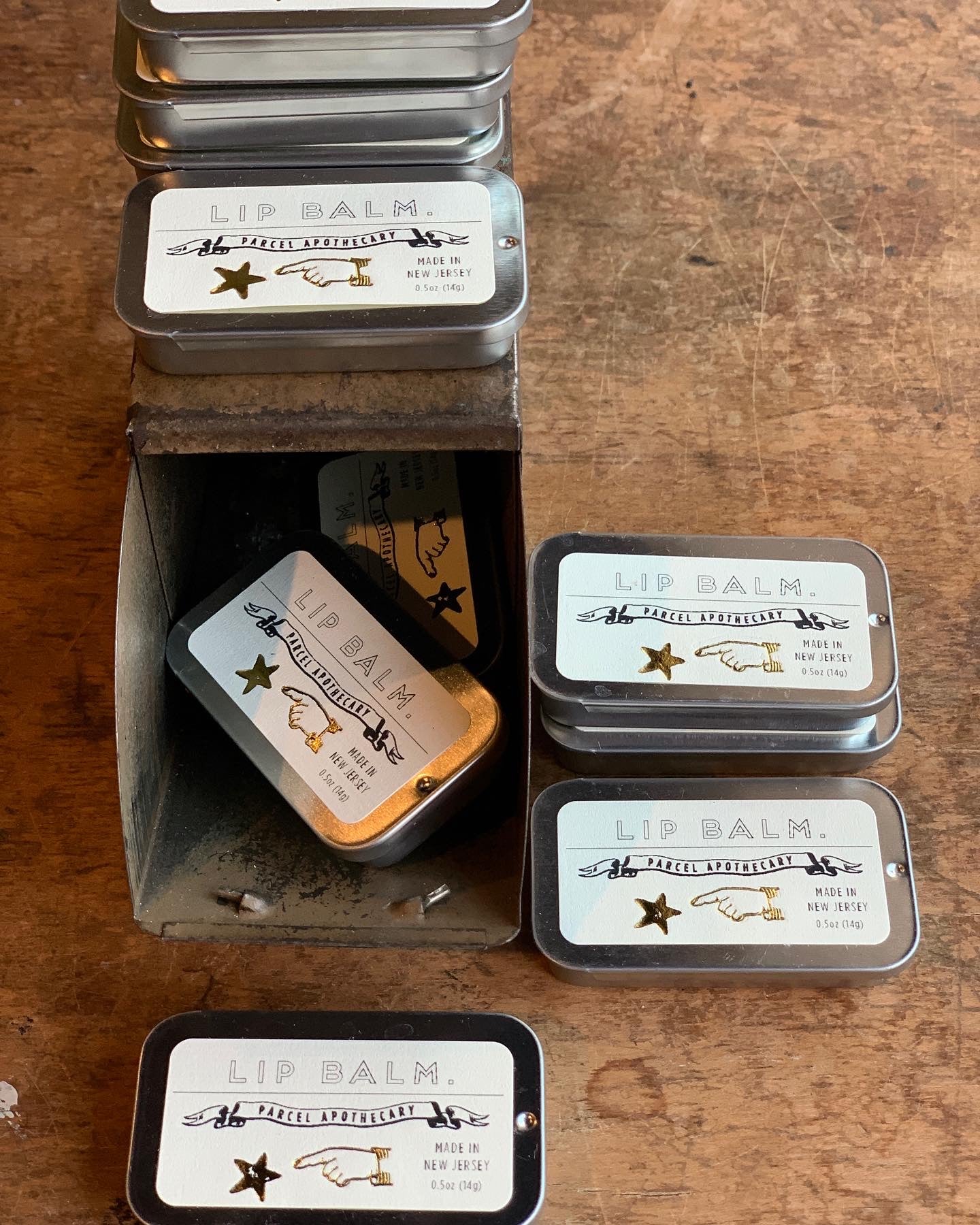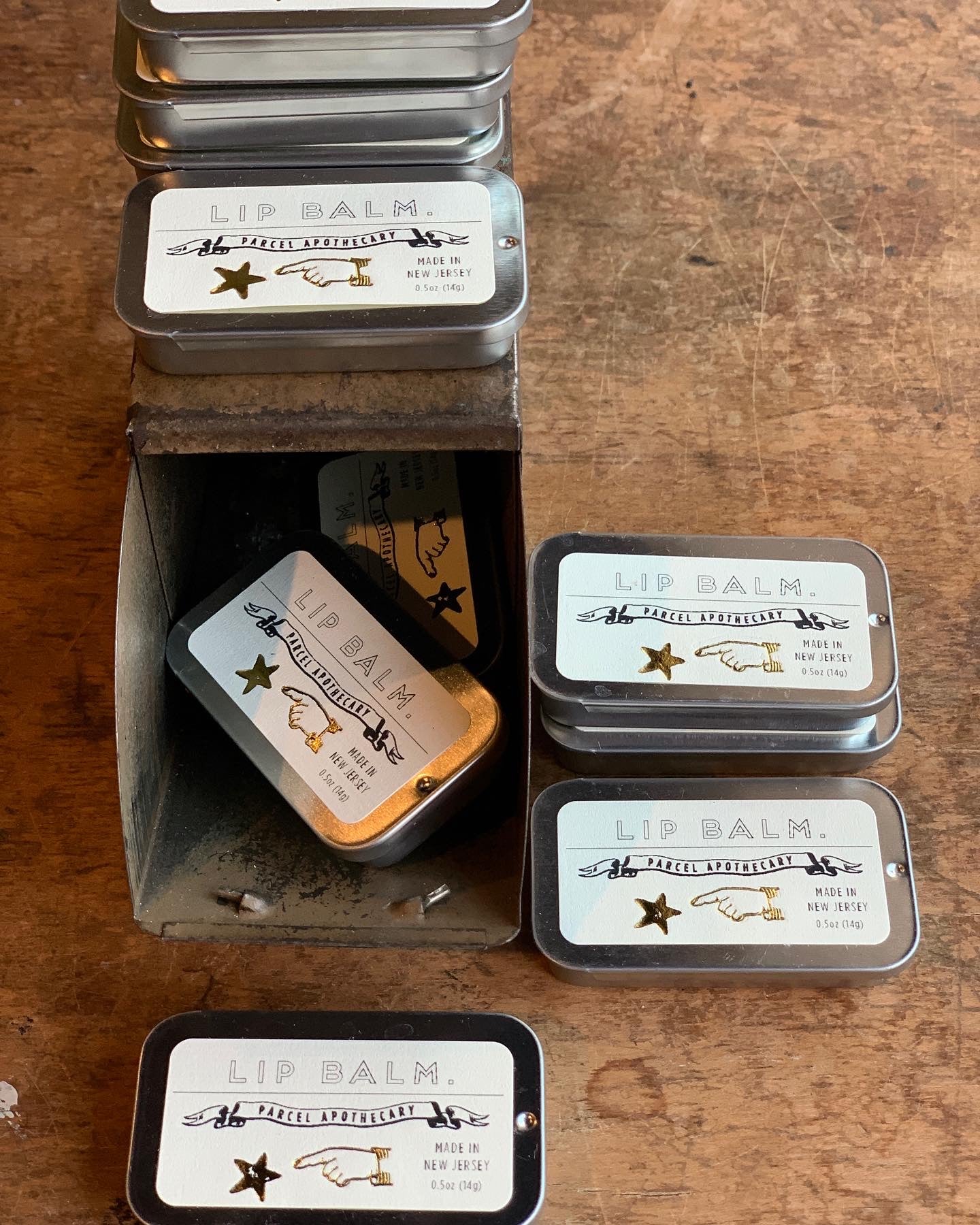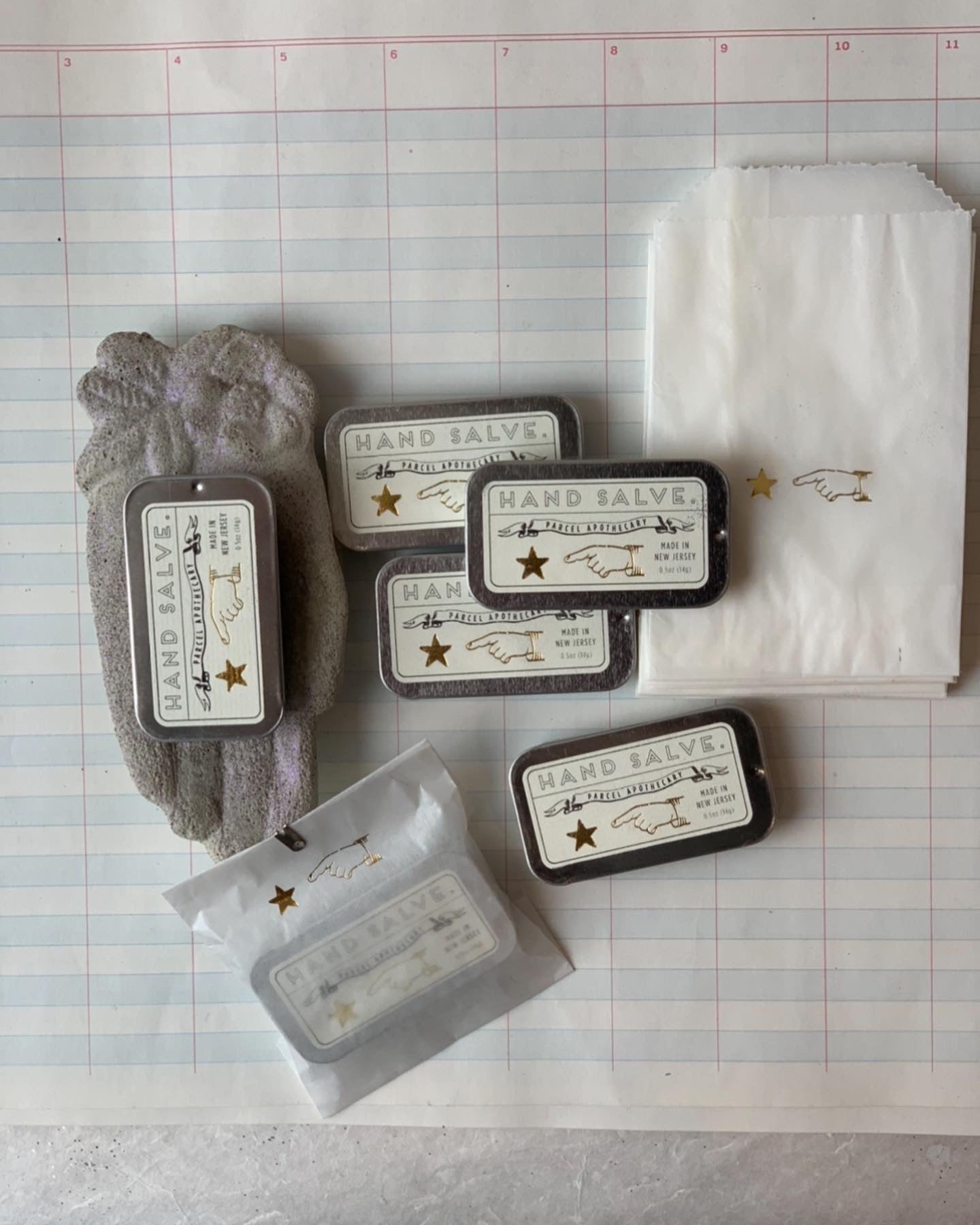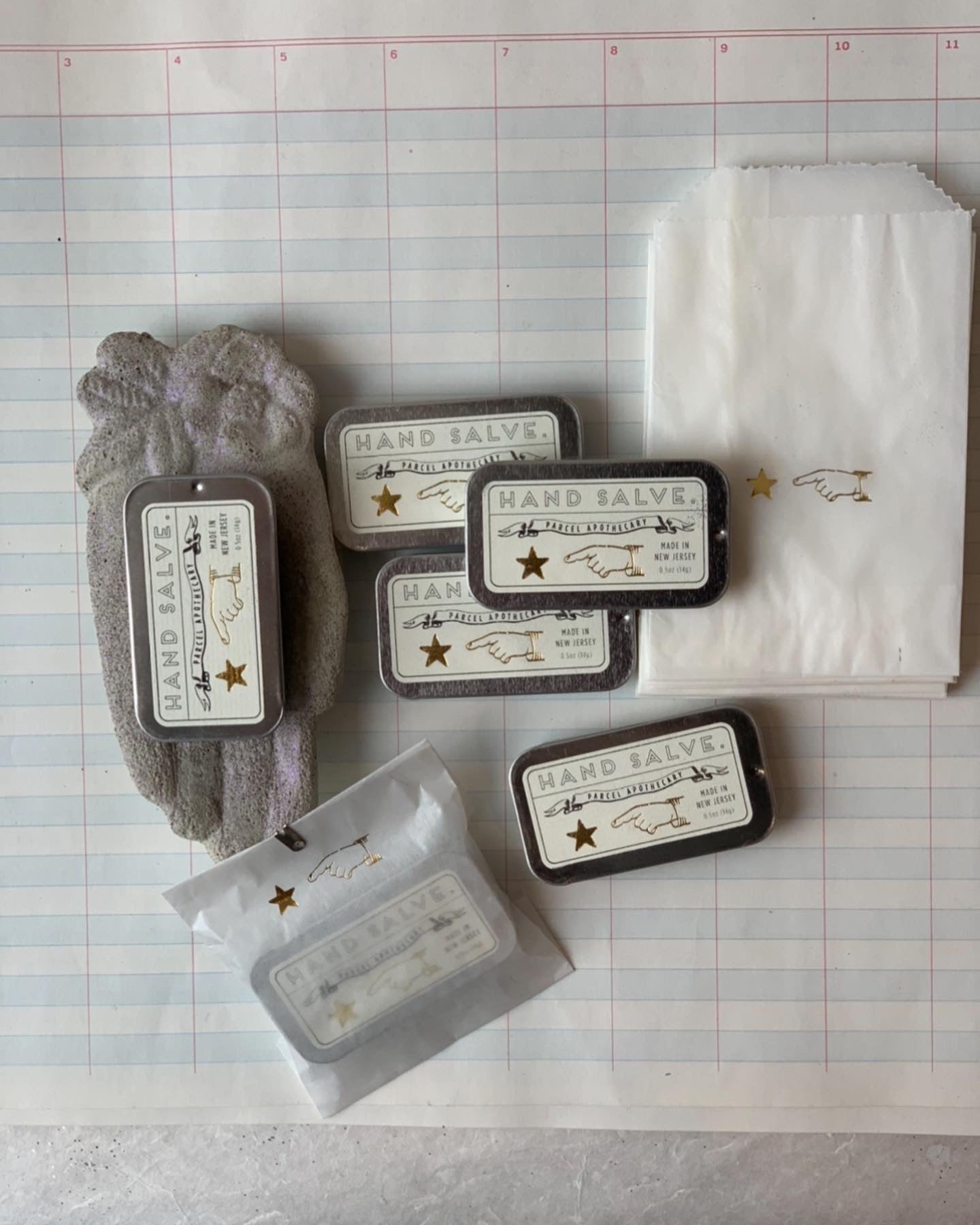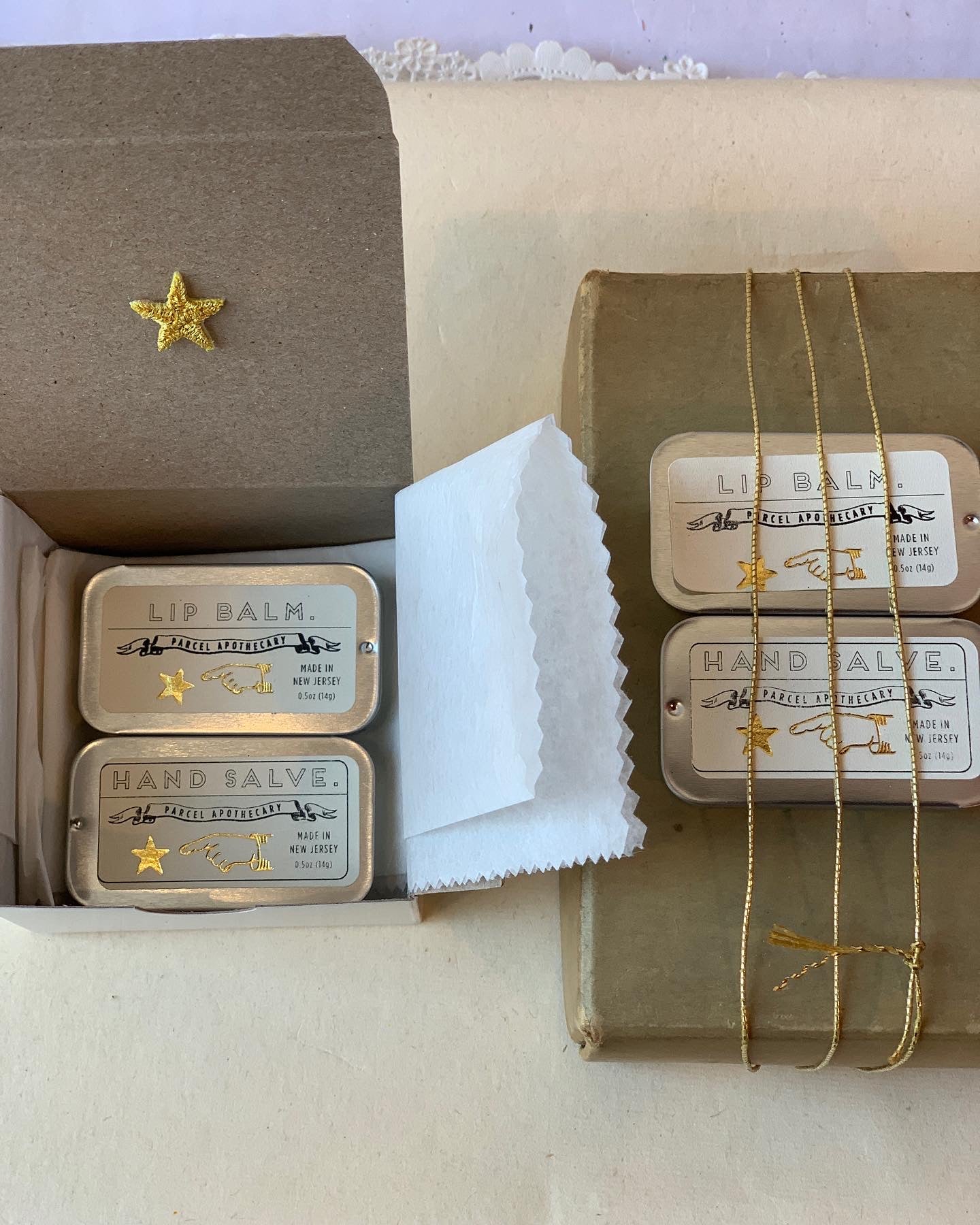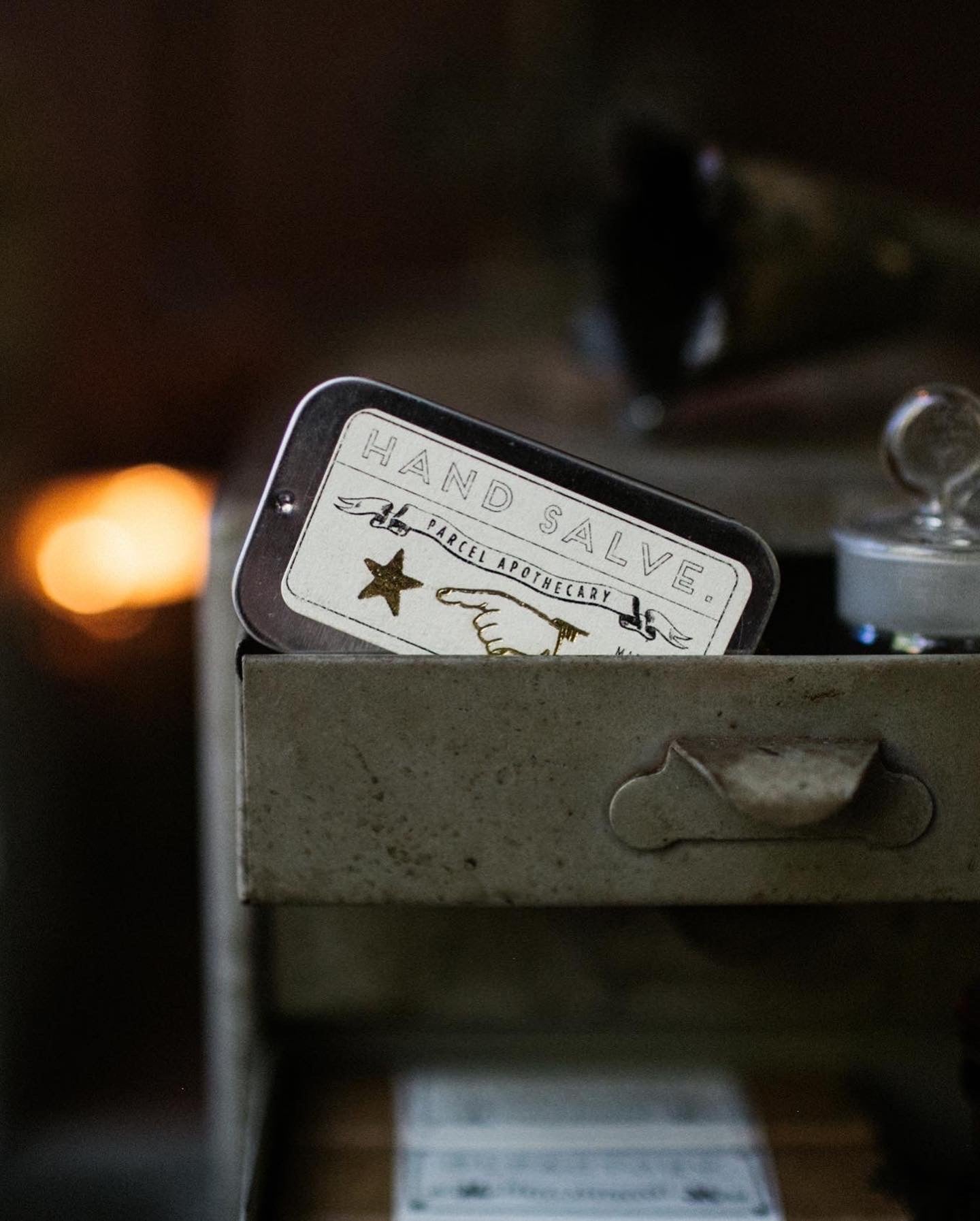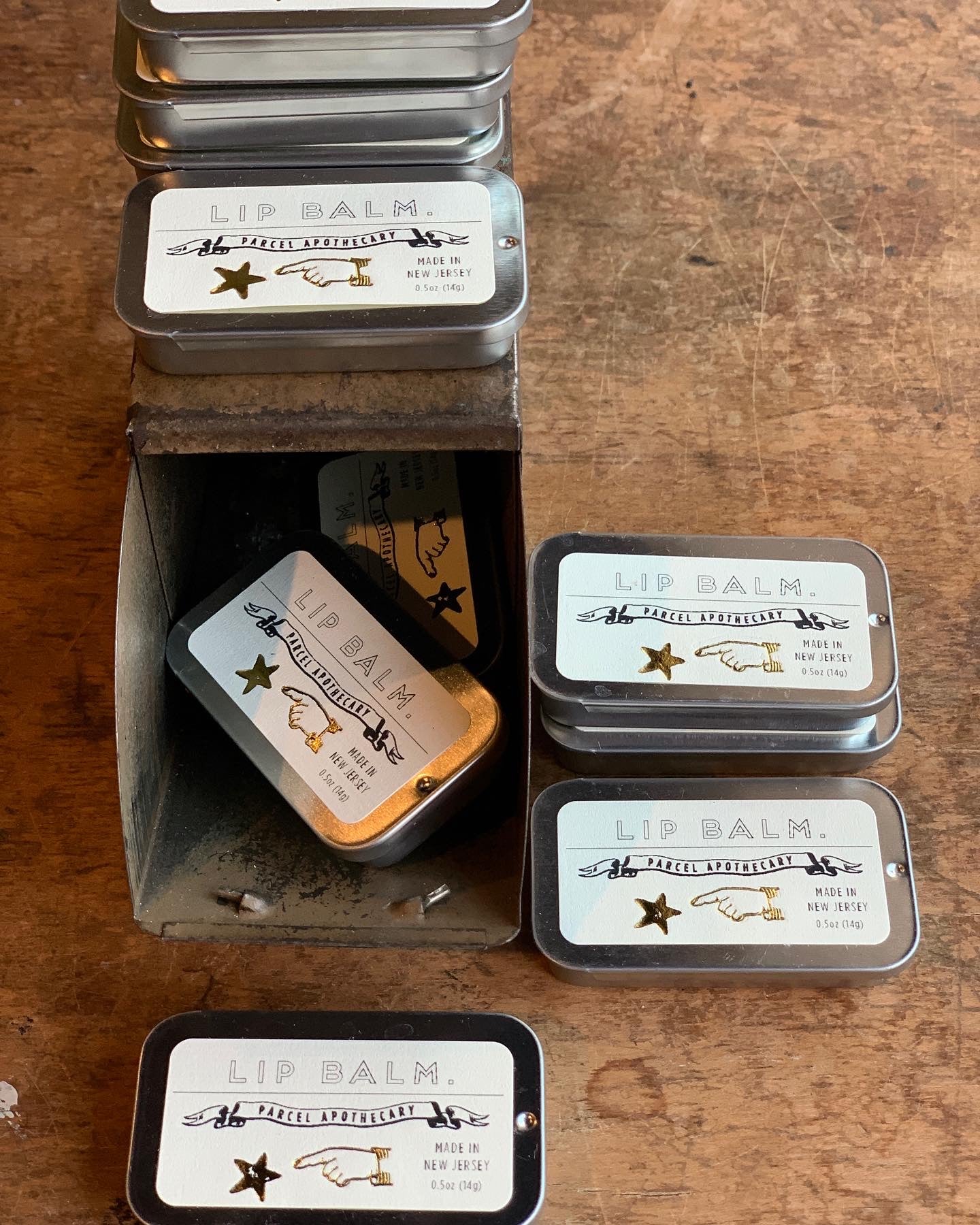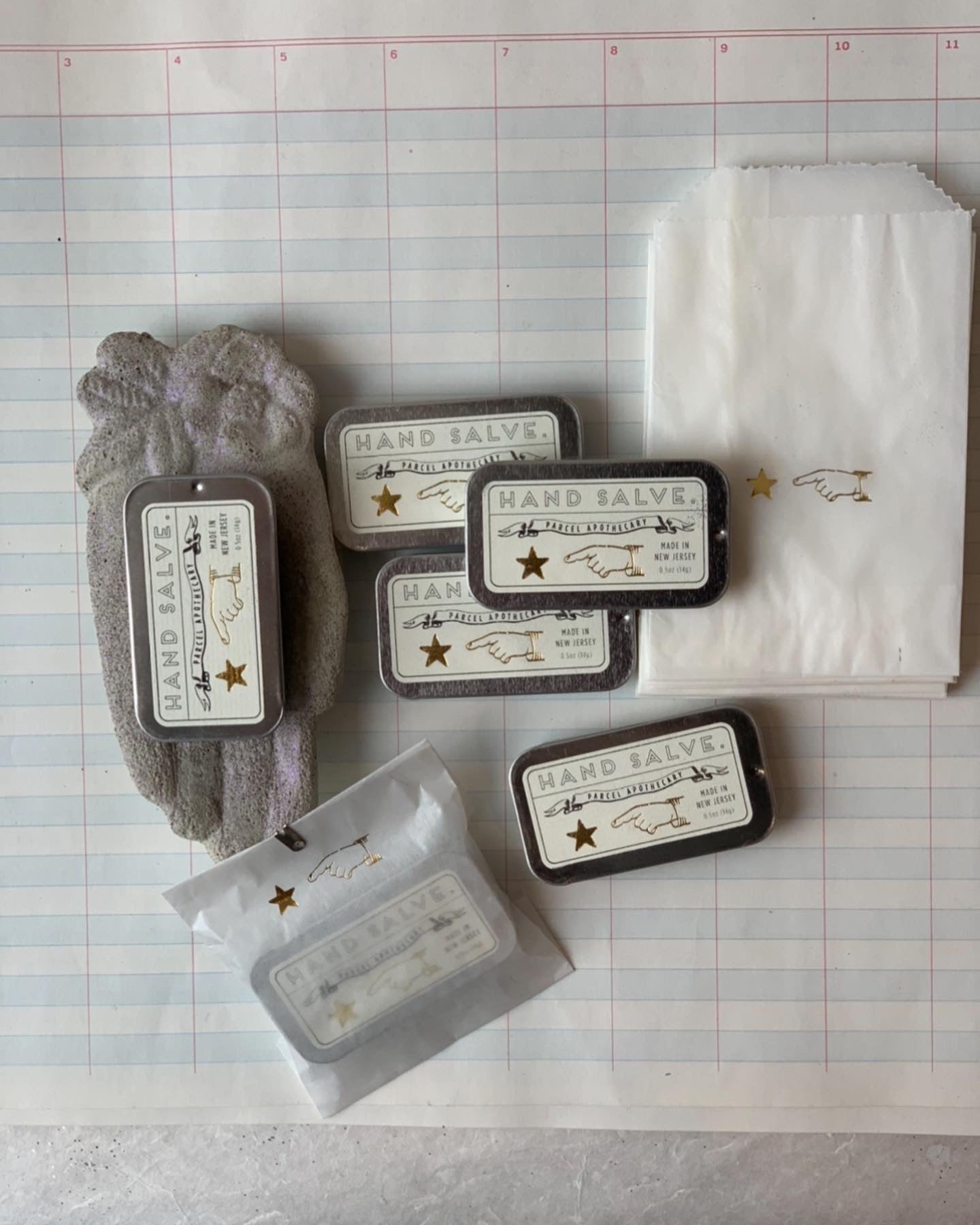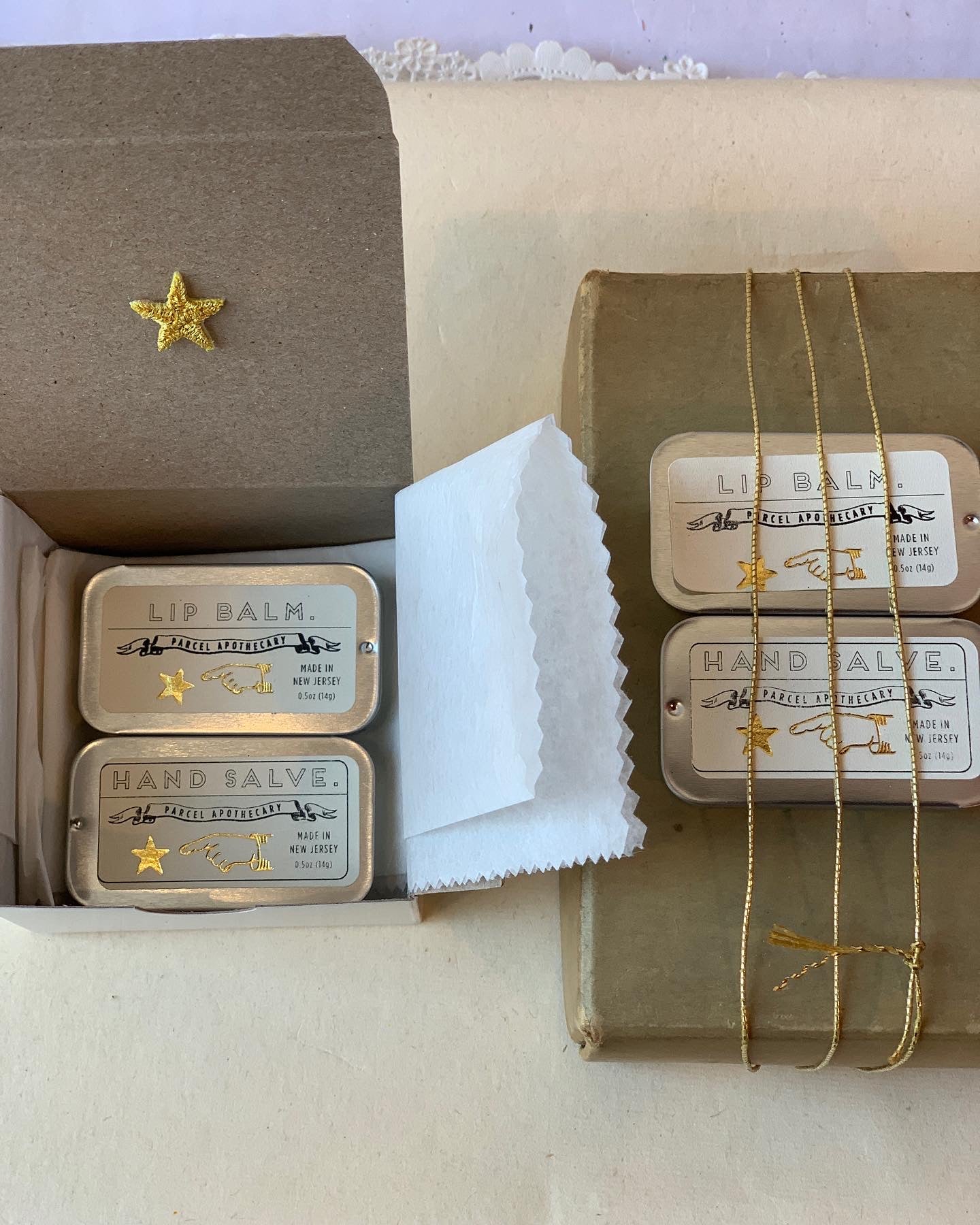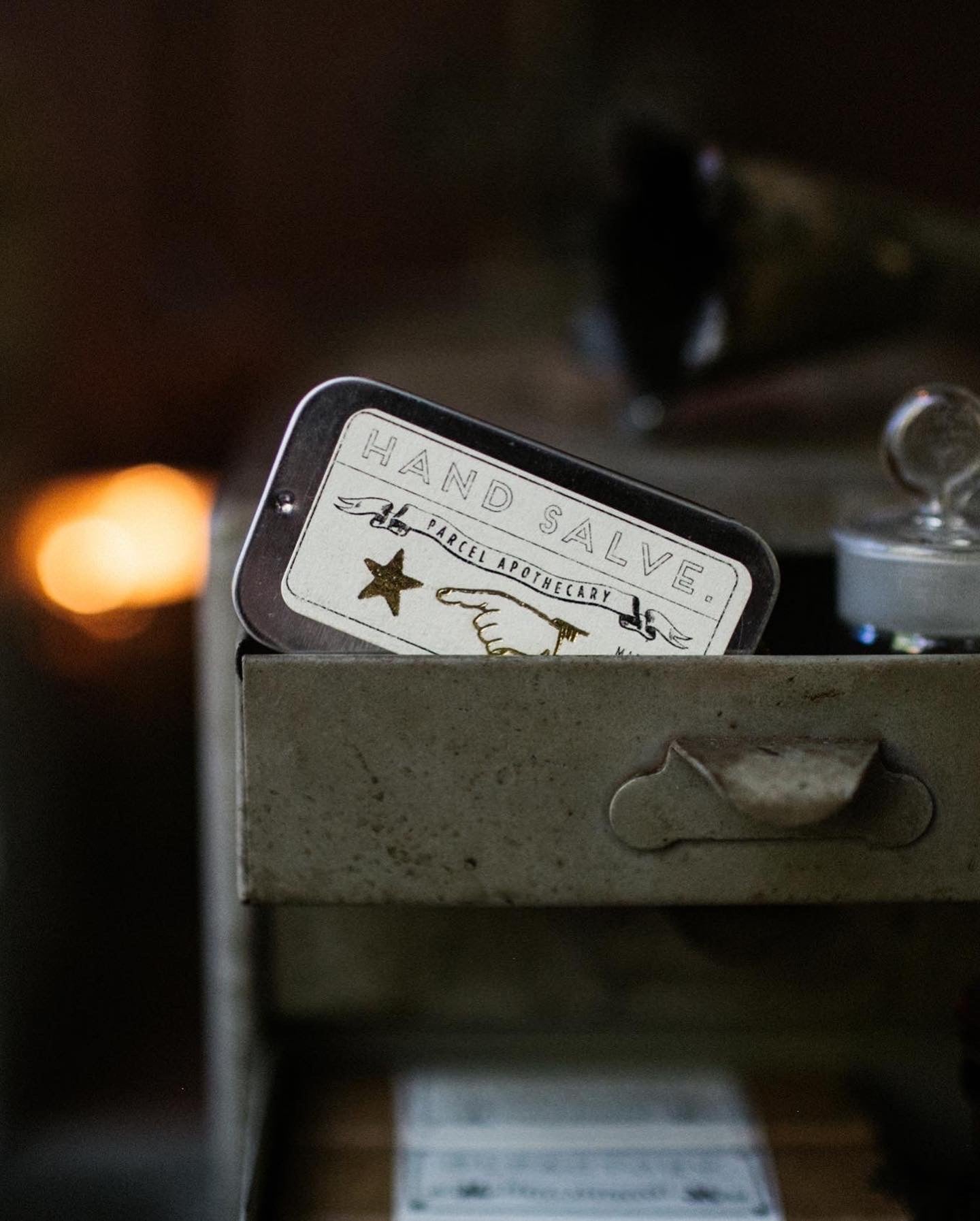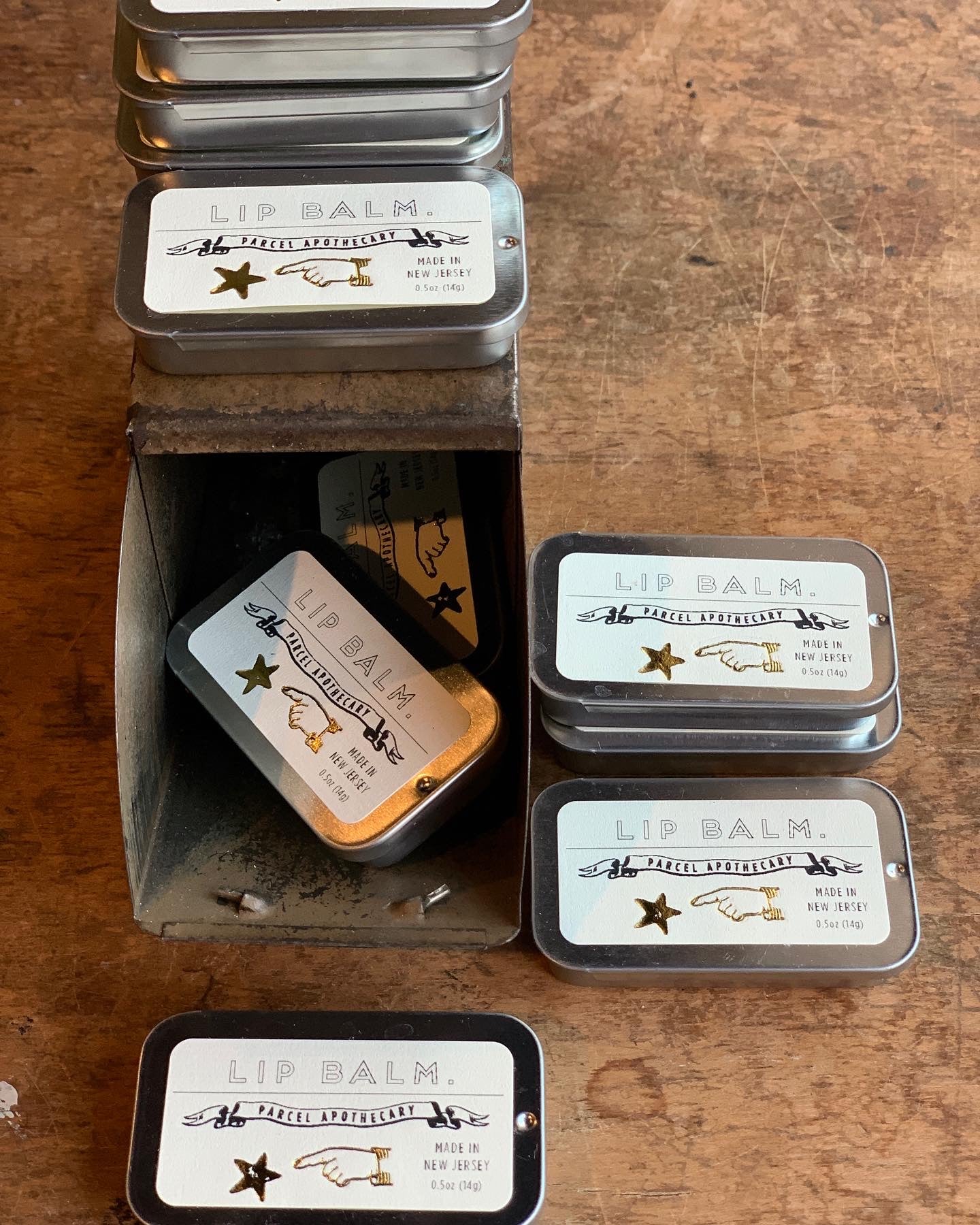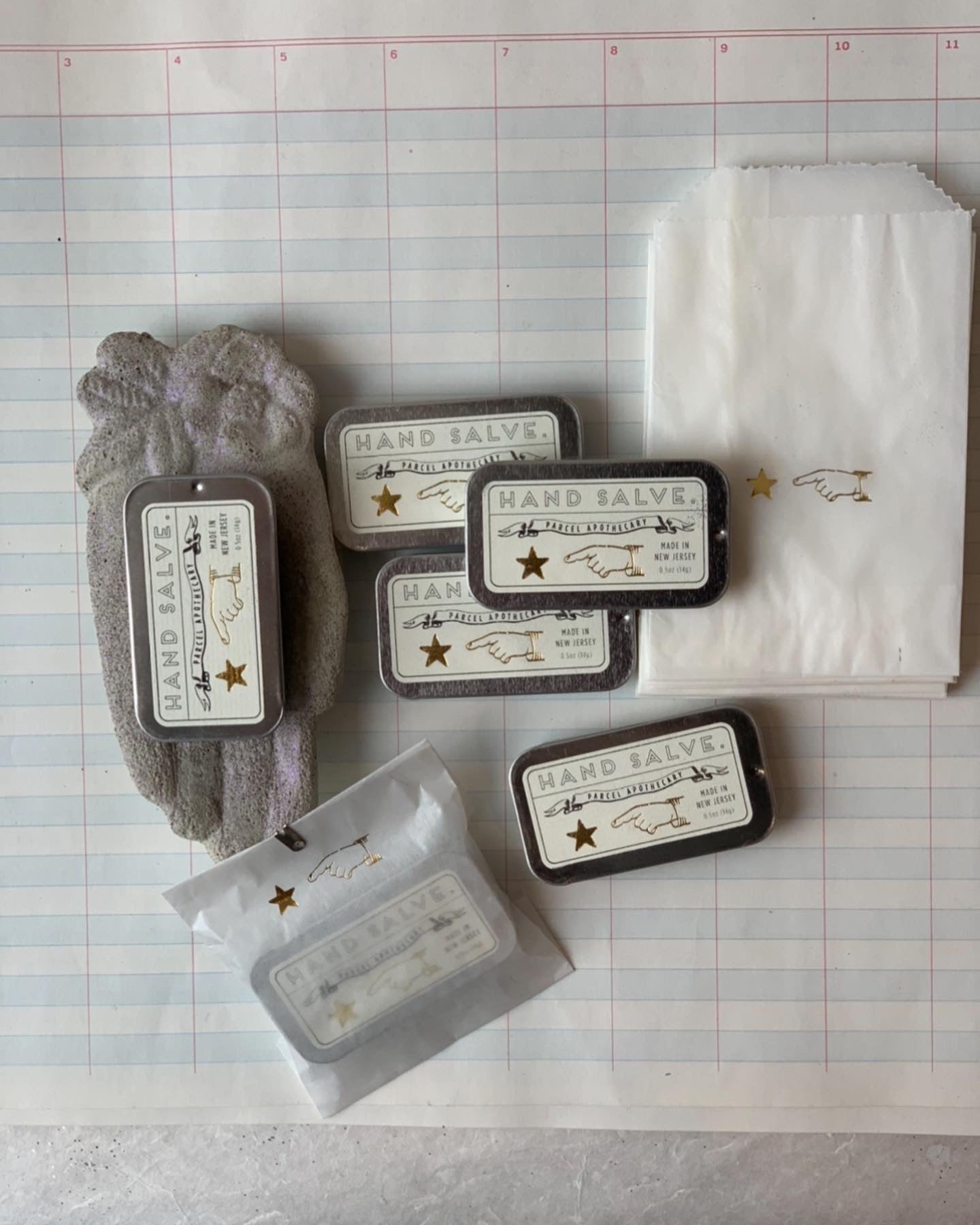 Parcel Lip Balm
Soft, kissable lips are of utmost importance to your self-care routine.  Our Lip Balm infuses essence of mint and  with the moisture of shea butter.
.50 ounce slider tin comes in a foil-pressed glassine sleeve.  Perfect for pocket or purse or to keep near your bedside. 
Pair with our Hand Salve for the perfect little personal gift.
Part of our growing collection of Parcel Olfactory Products, handmade with love.