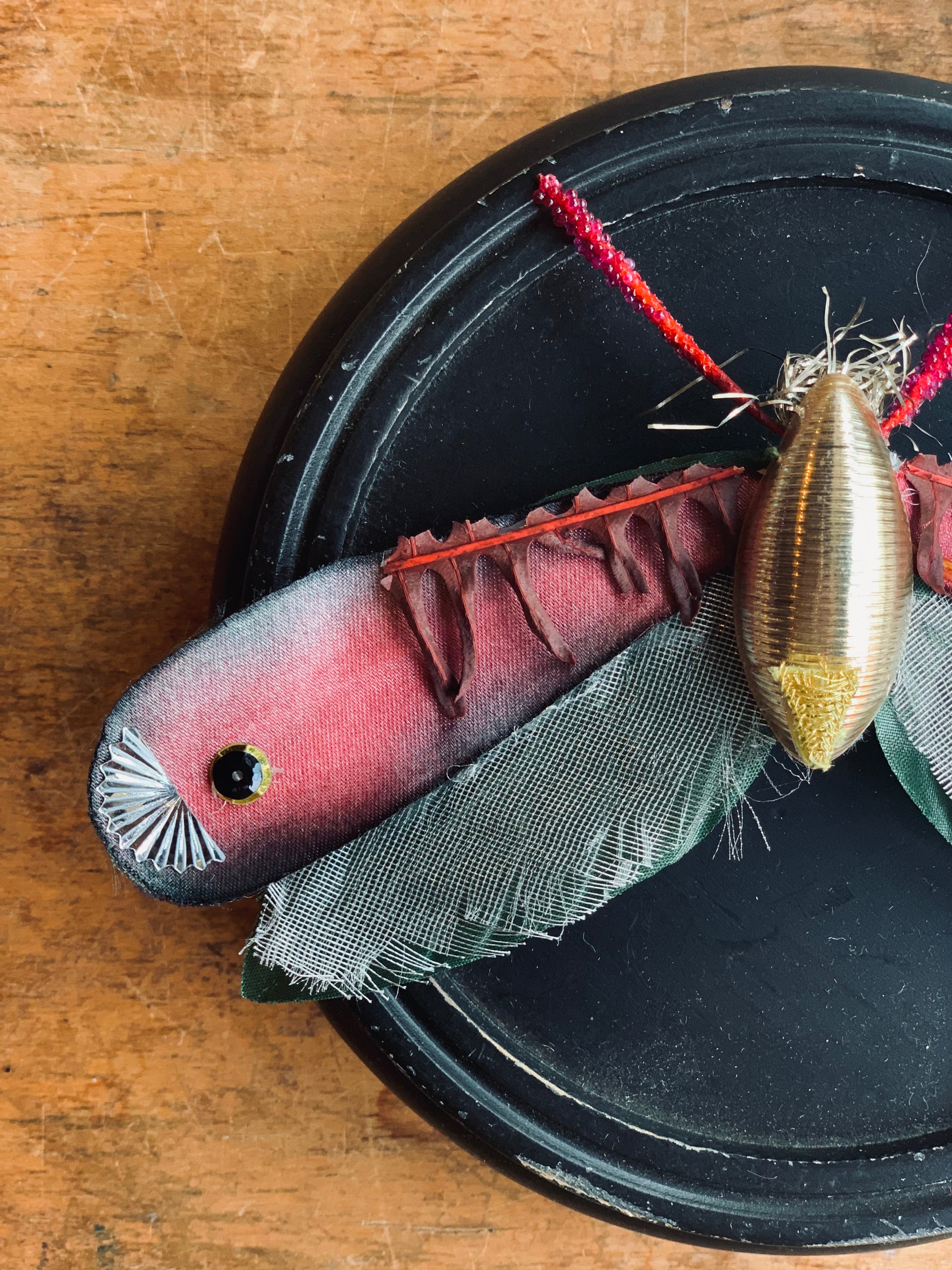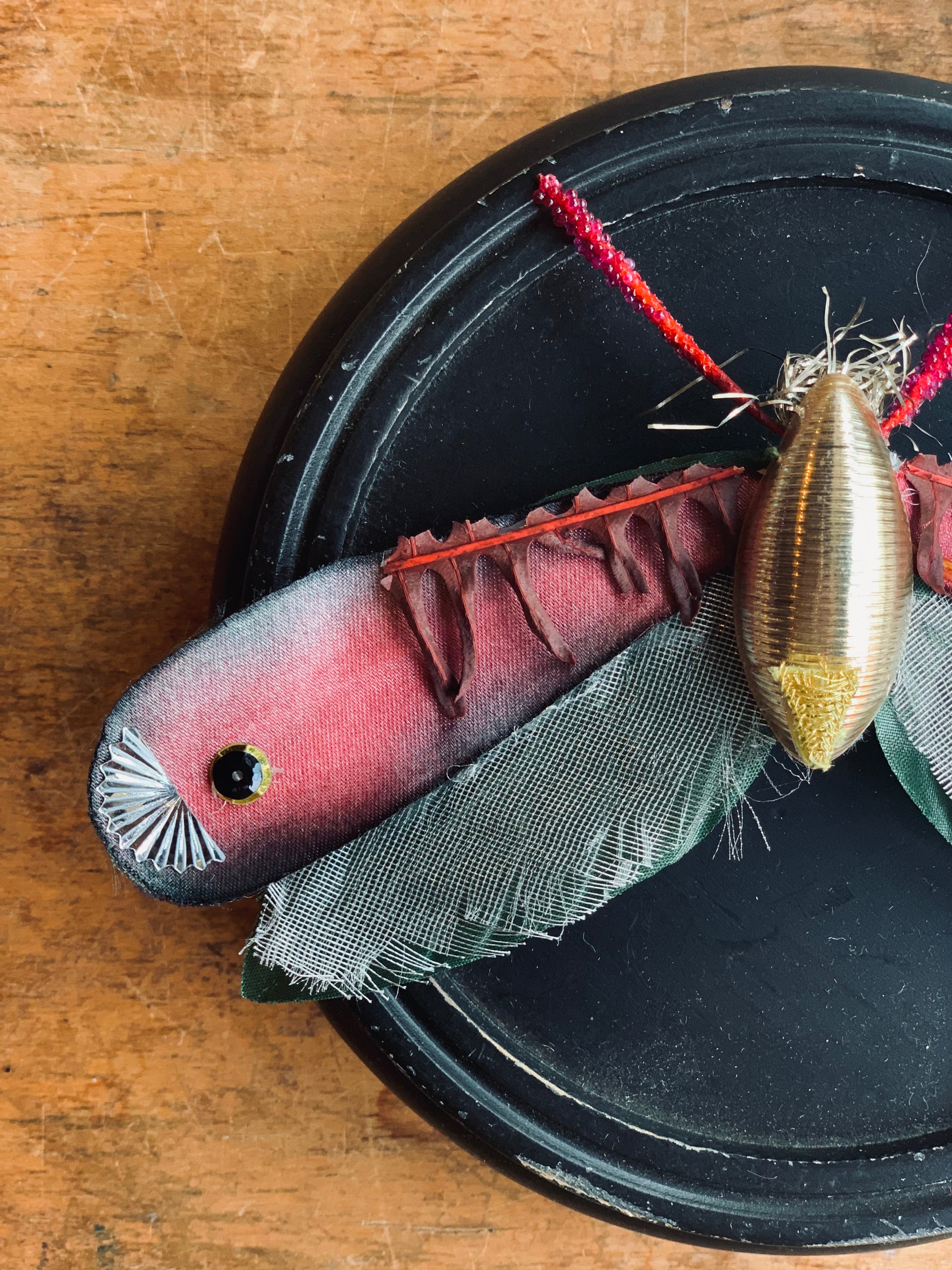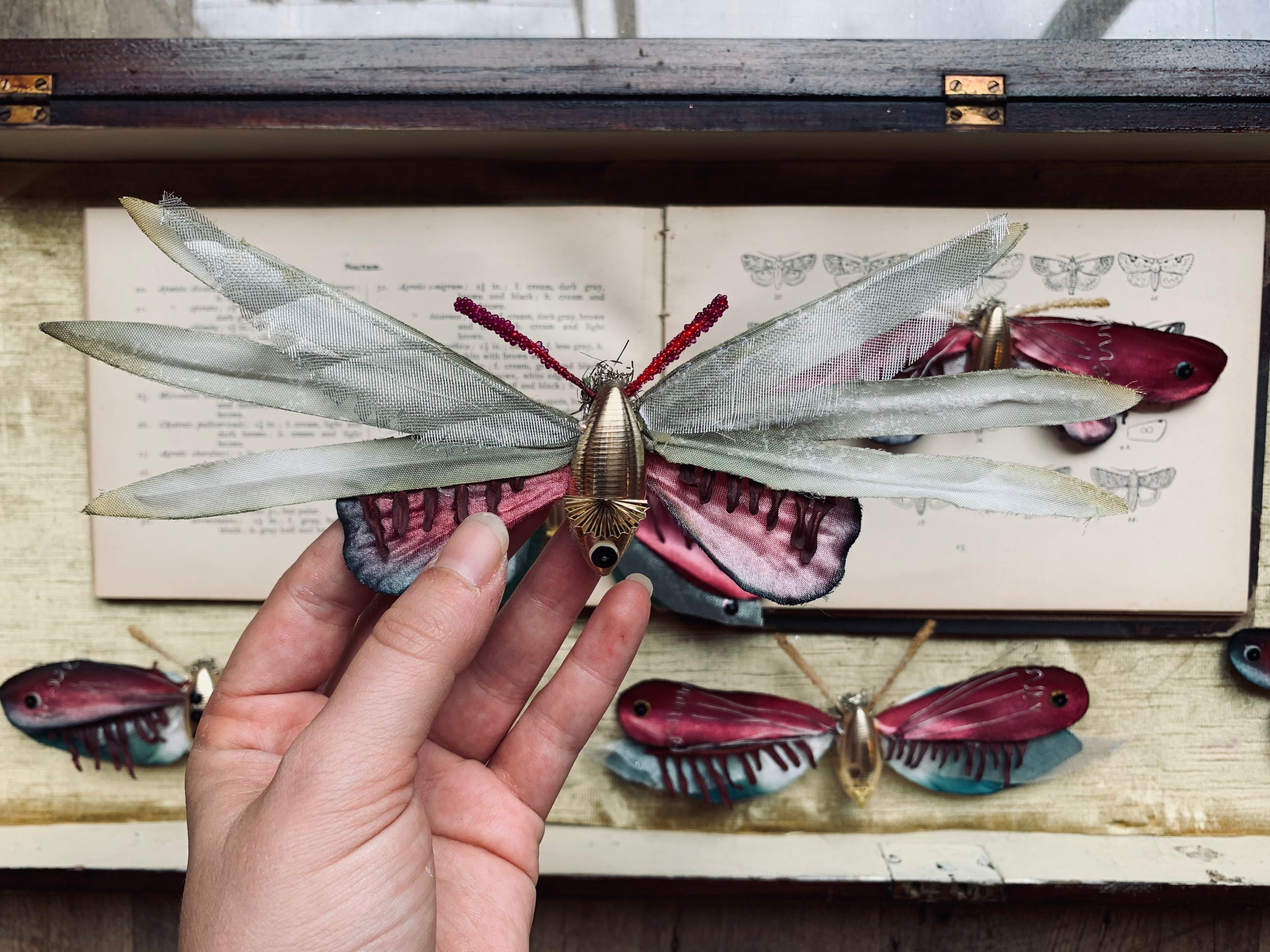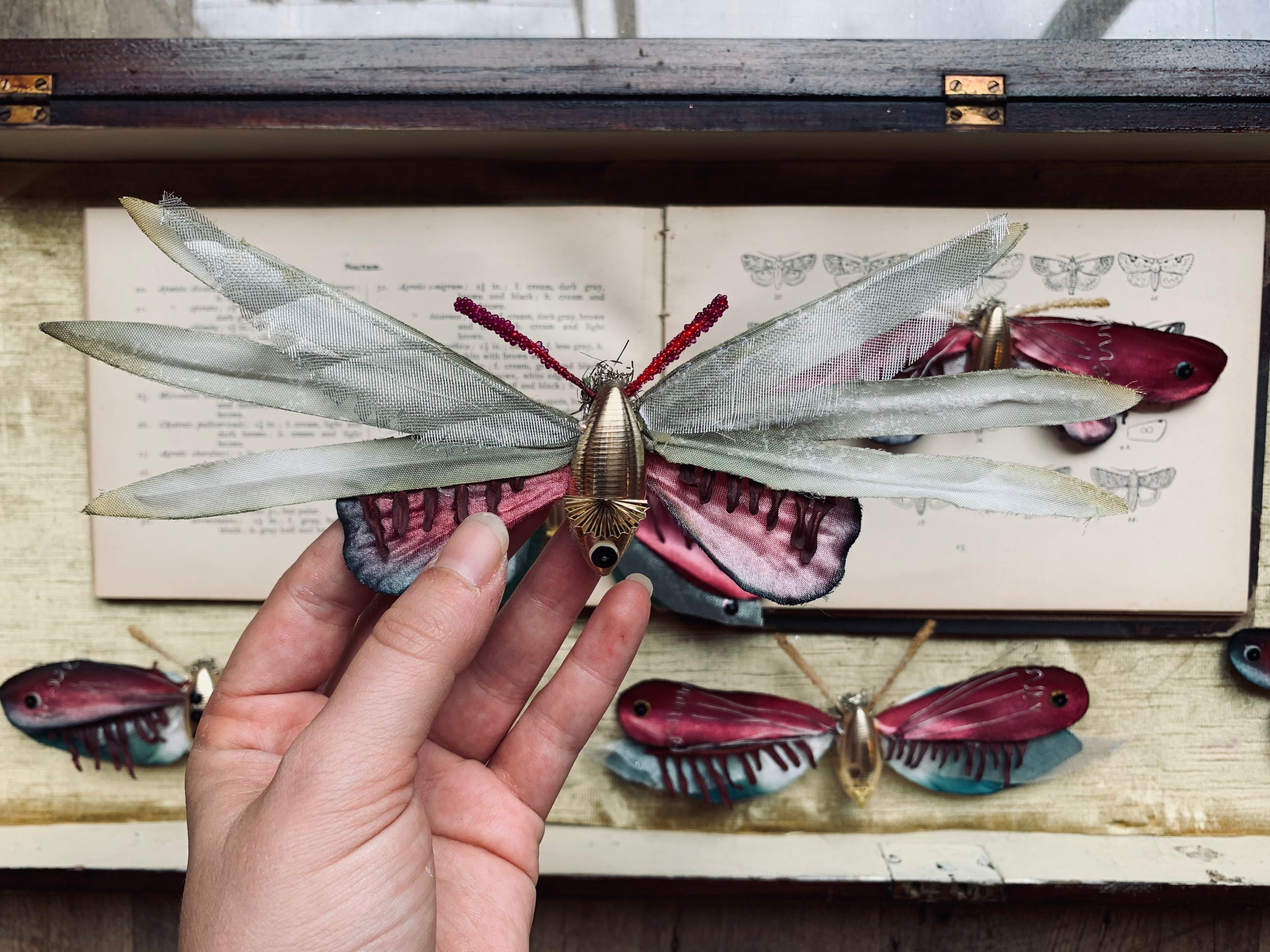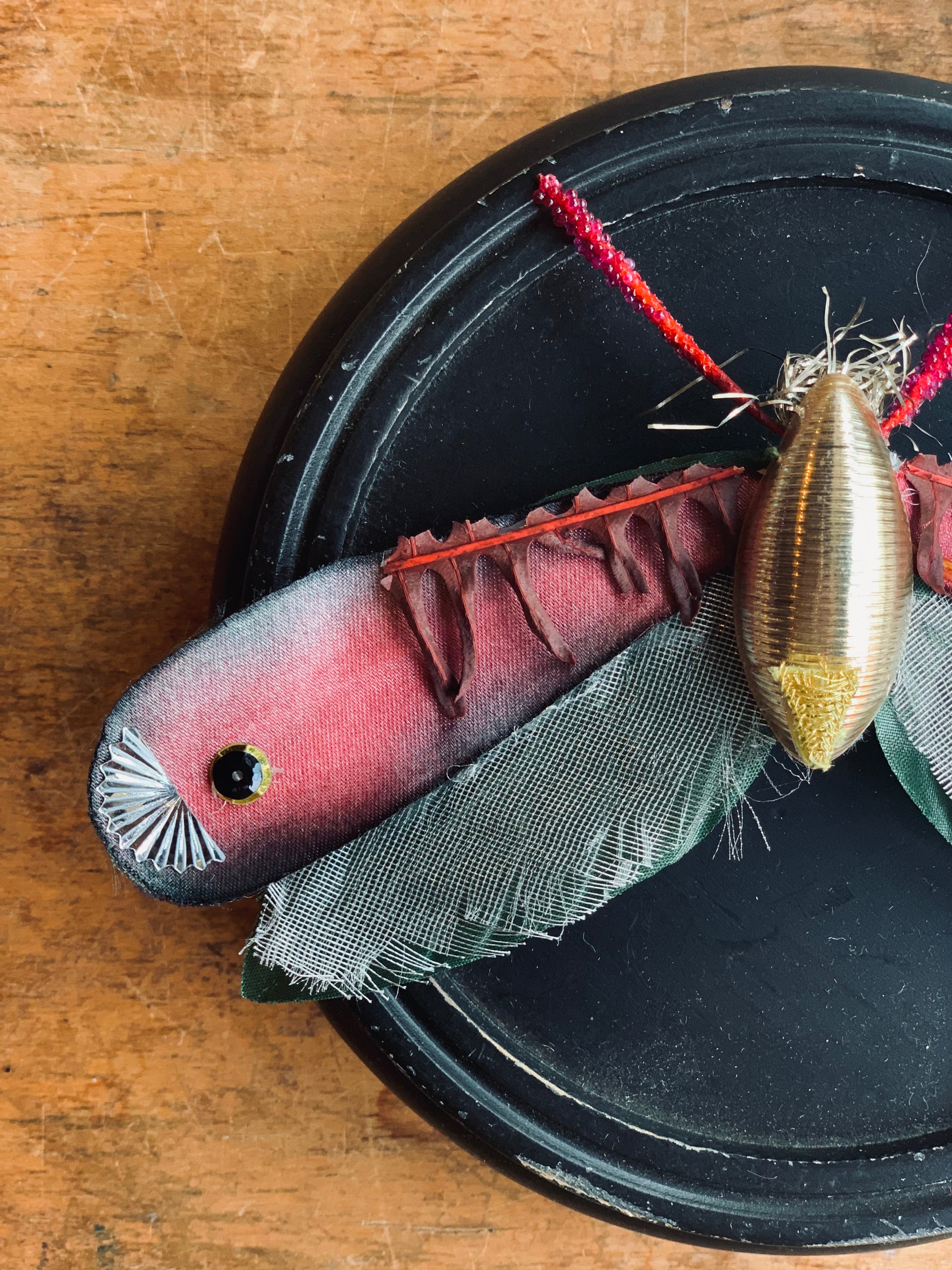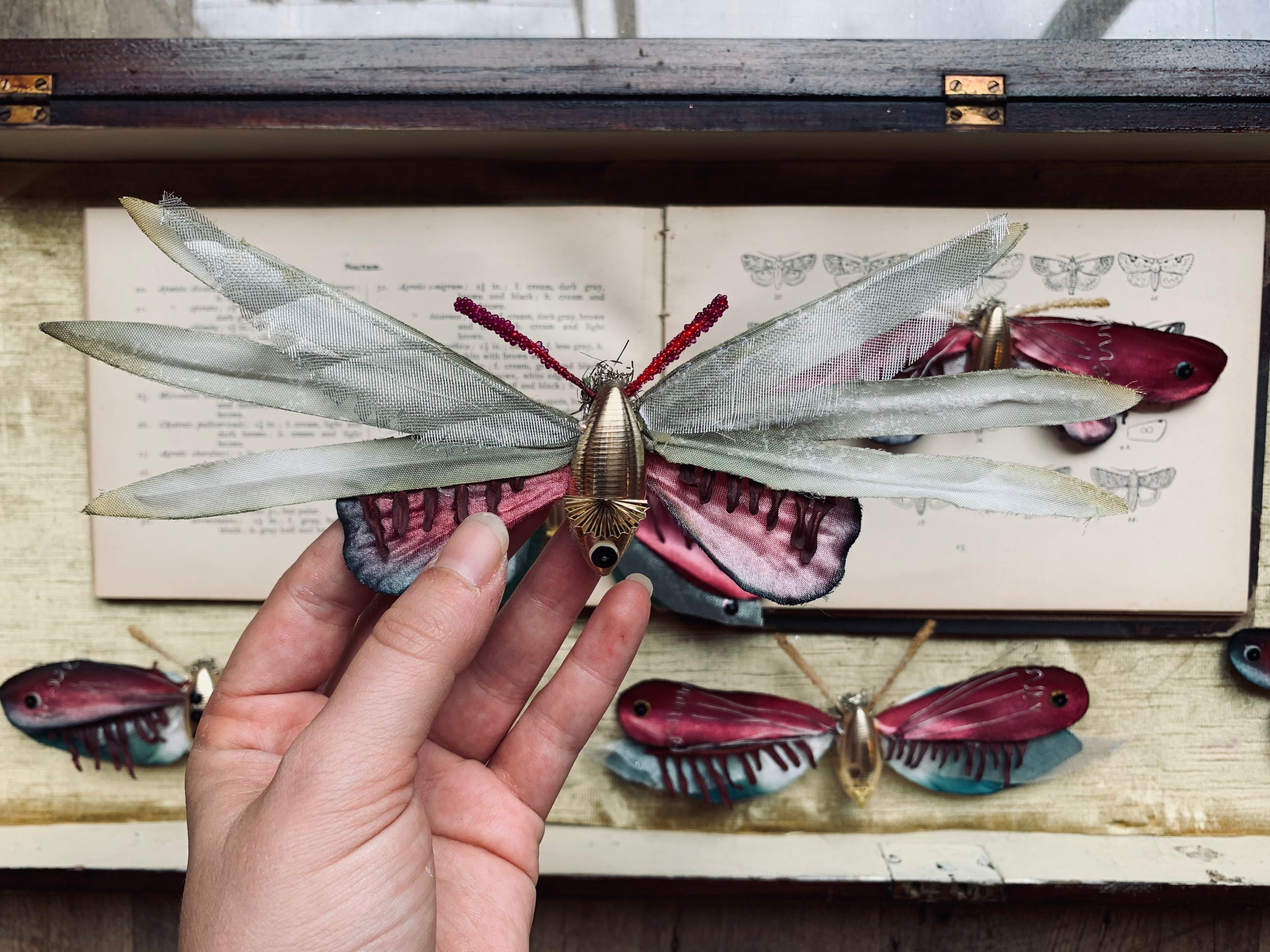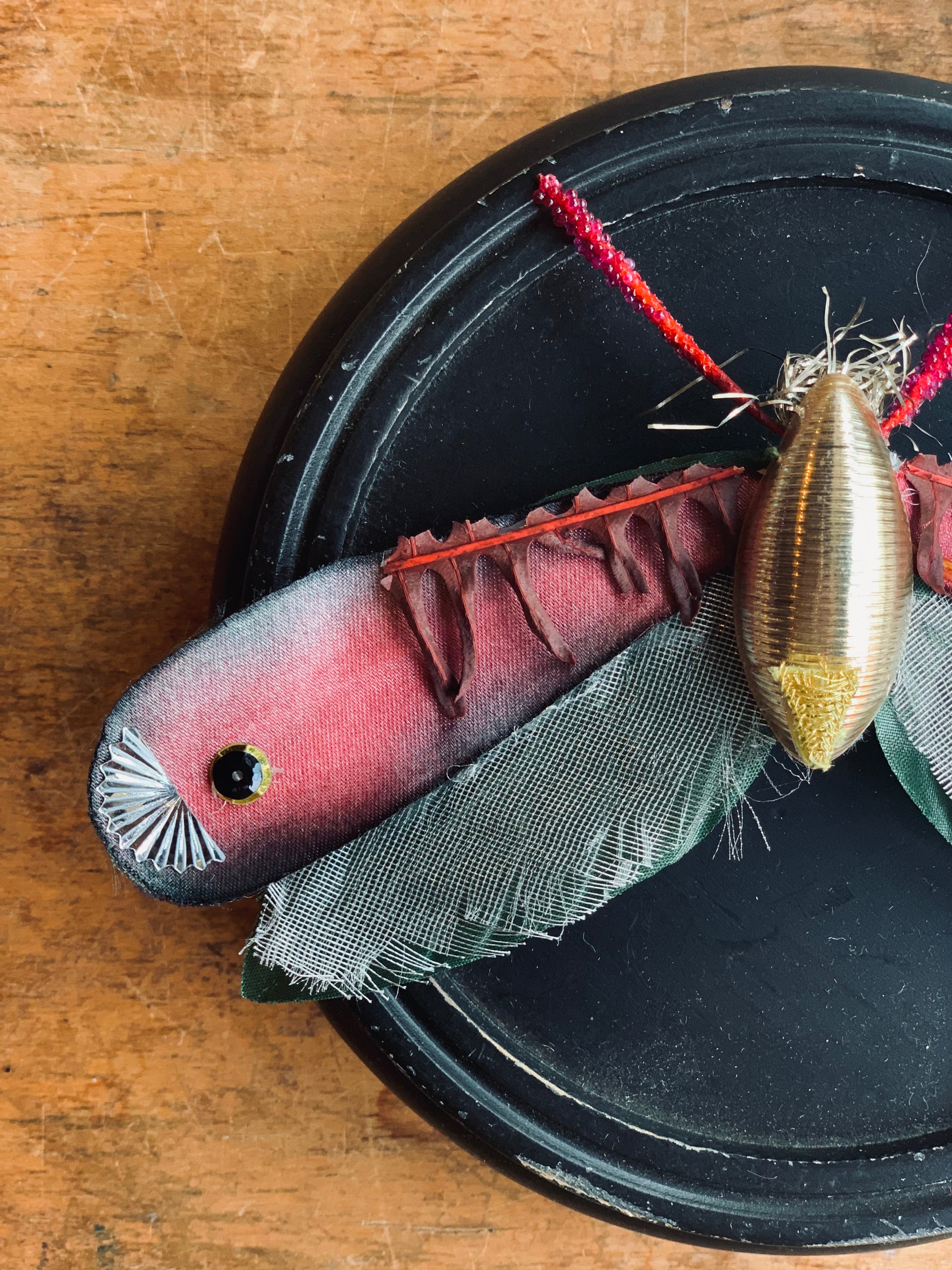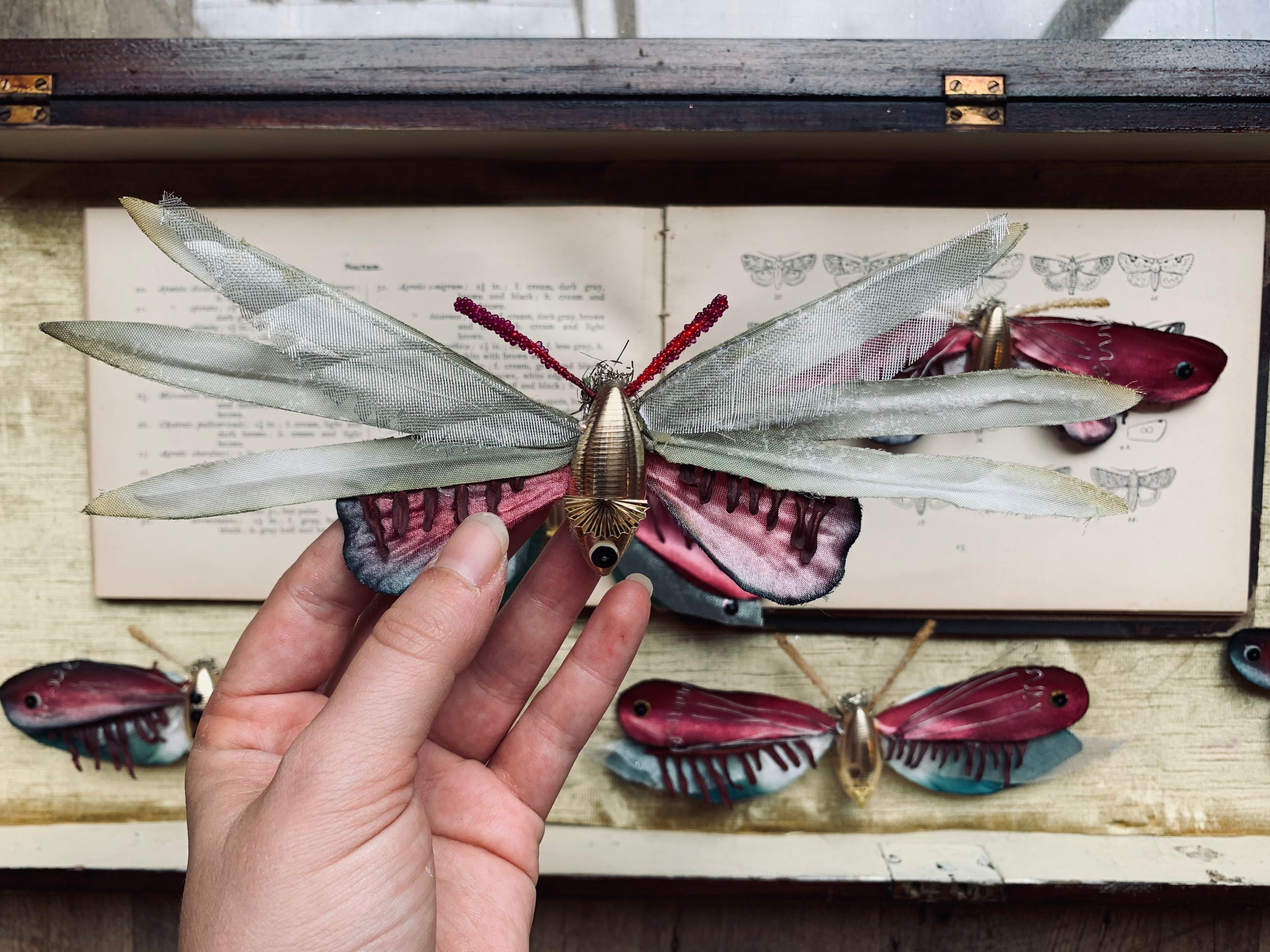 Parcel Handmade Moth Pins
Fantastical yet realistic moth pins craftily created by our in-house design team.  These intricate textile works of art are constructed of vintage fabric leaves, flower stamen, jewelry findings and trims, even preserved dried flowers and tinsel!  
Their wingspan ranges from approximately 6 - 8".  They make a beautiful gift for the naturalist, entomology lover or textile enthusiast.
Each one will be a little bit different, but we have narrowed it down to 3 styles: Wings Down, Triple Wings, Wired Wings.  Limited offering of these beauties.