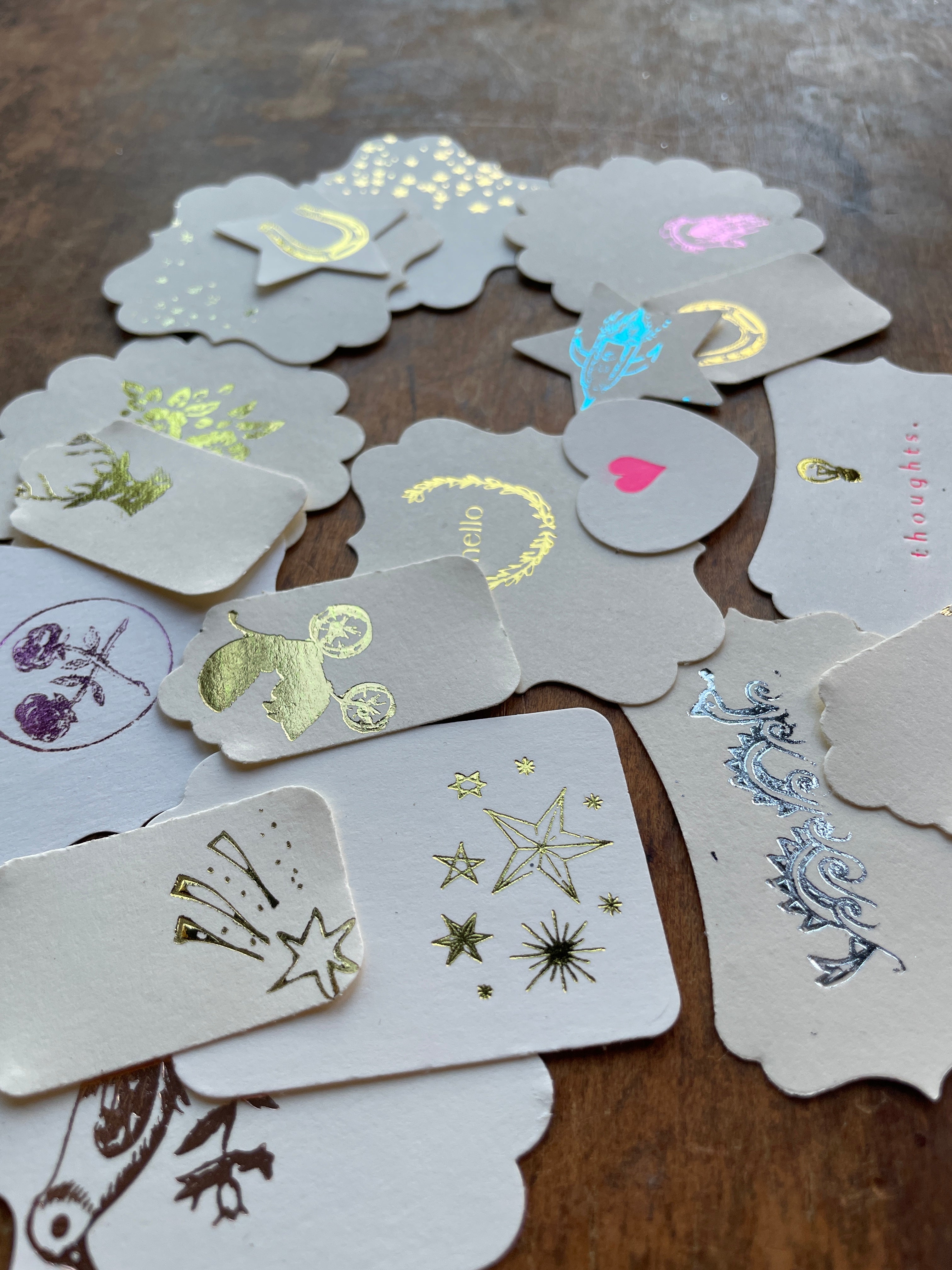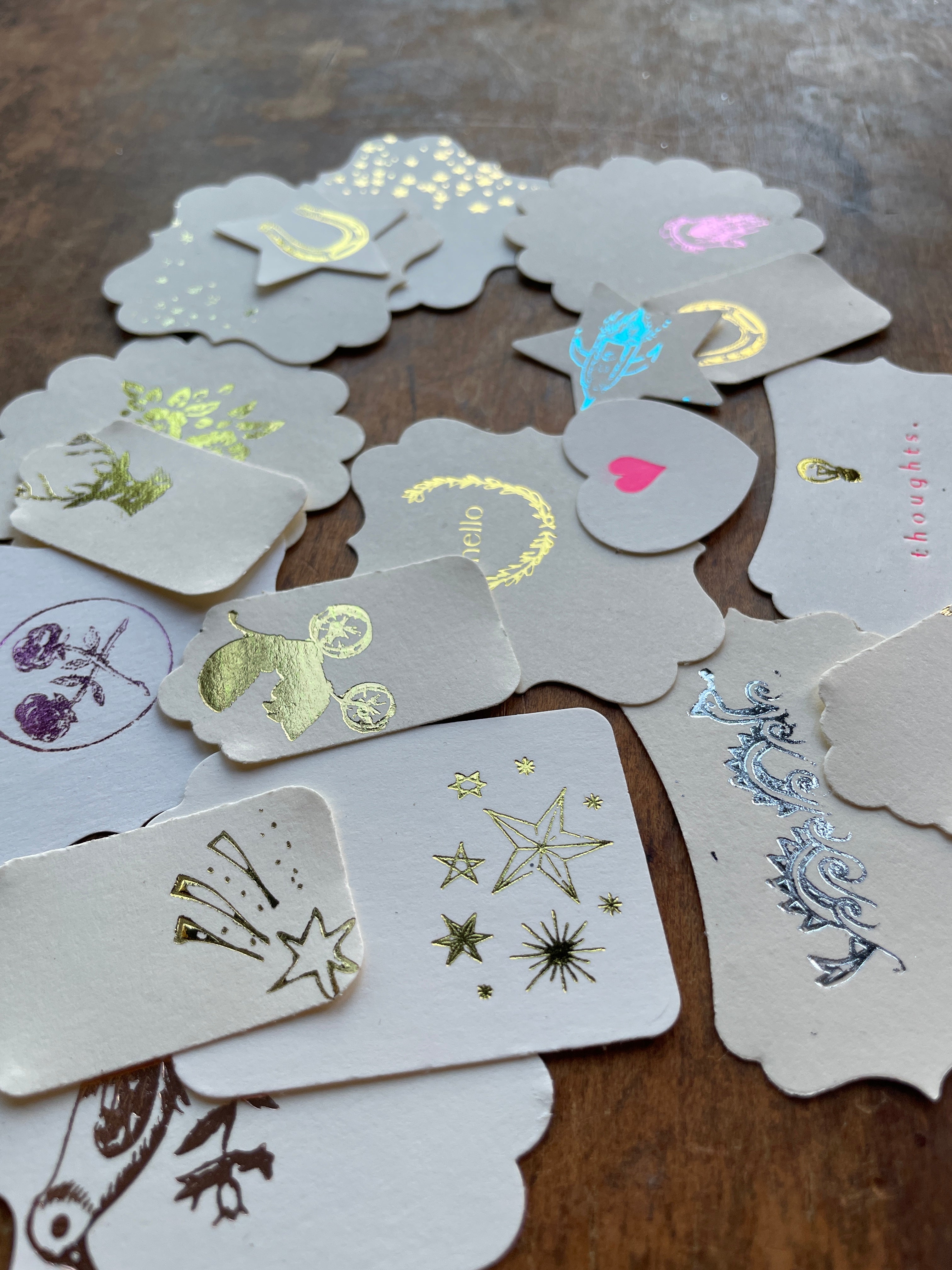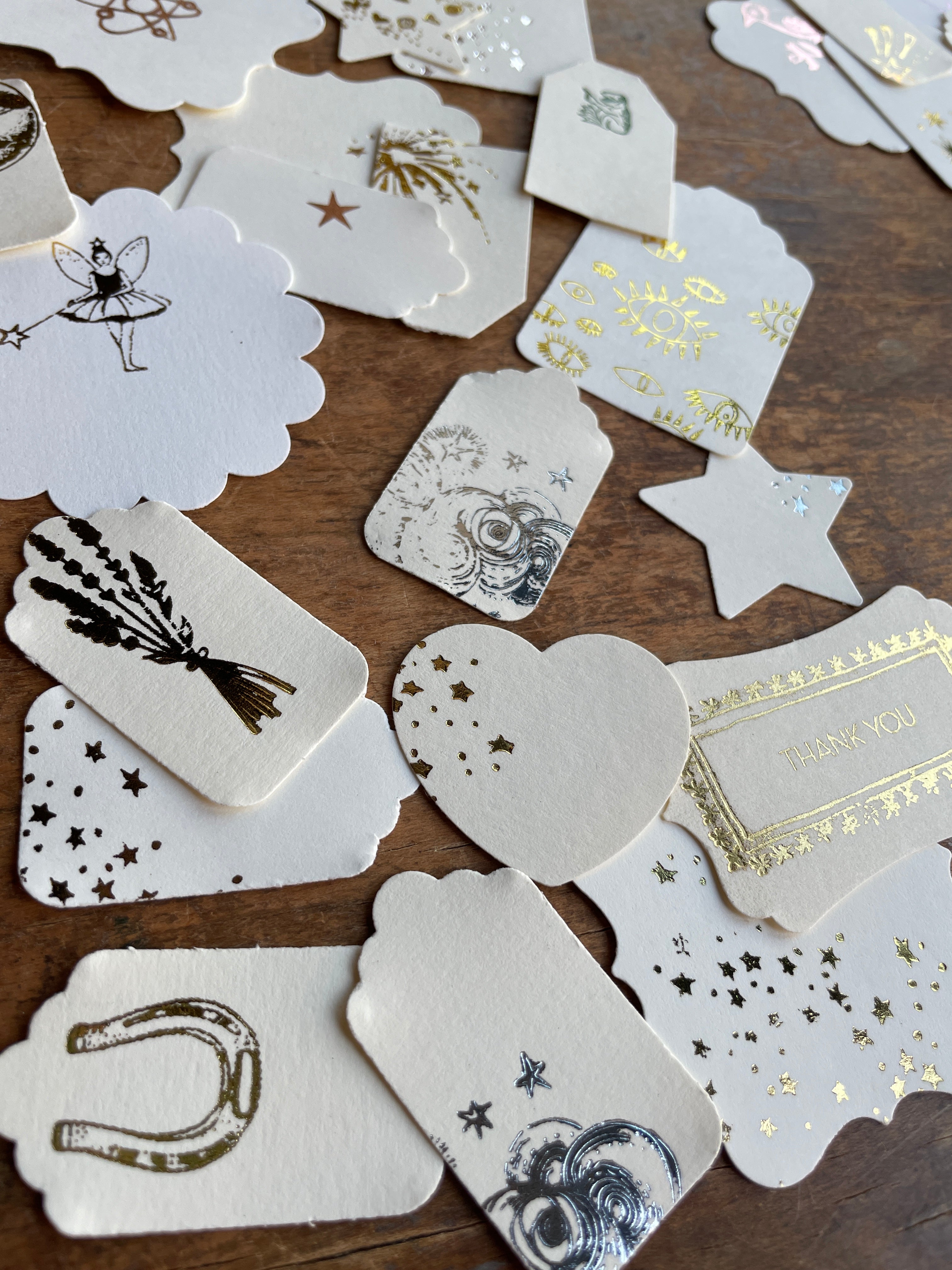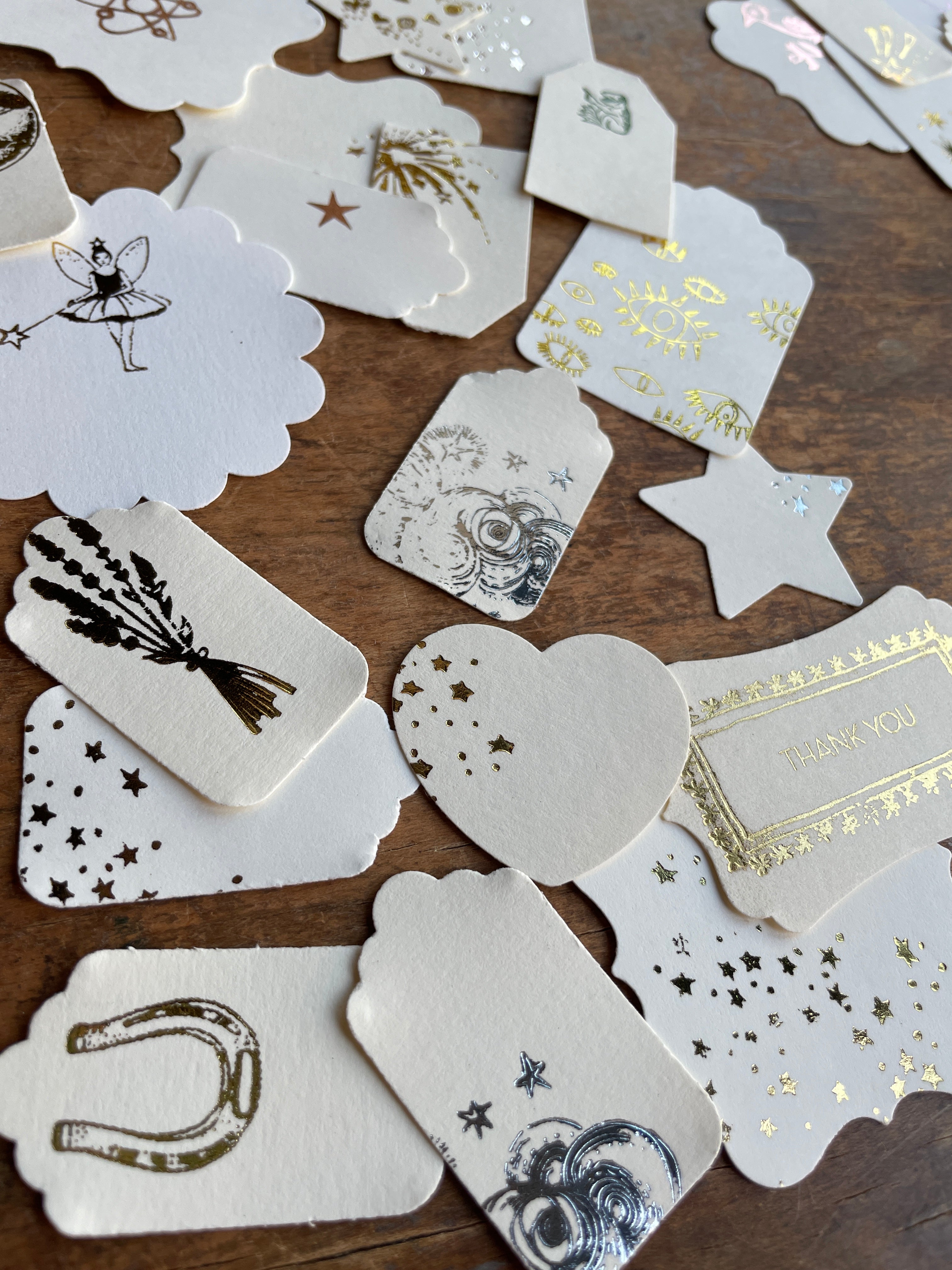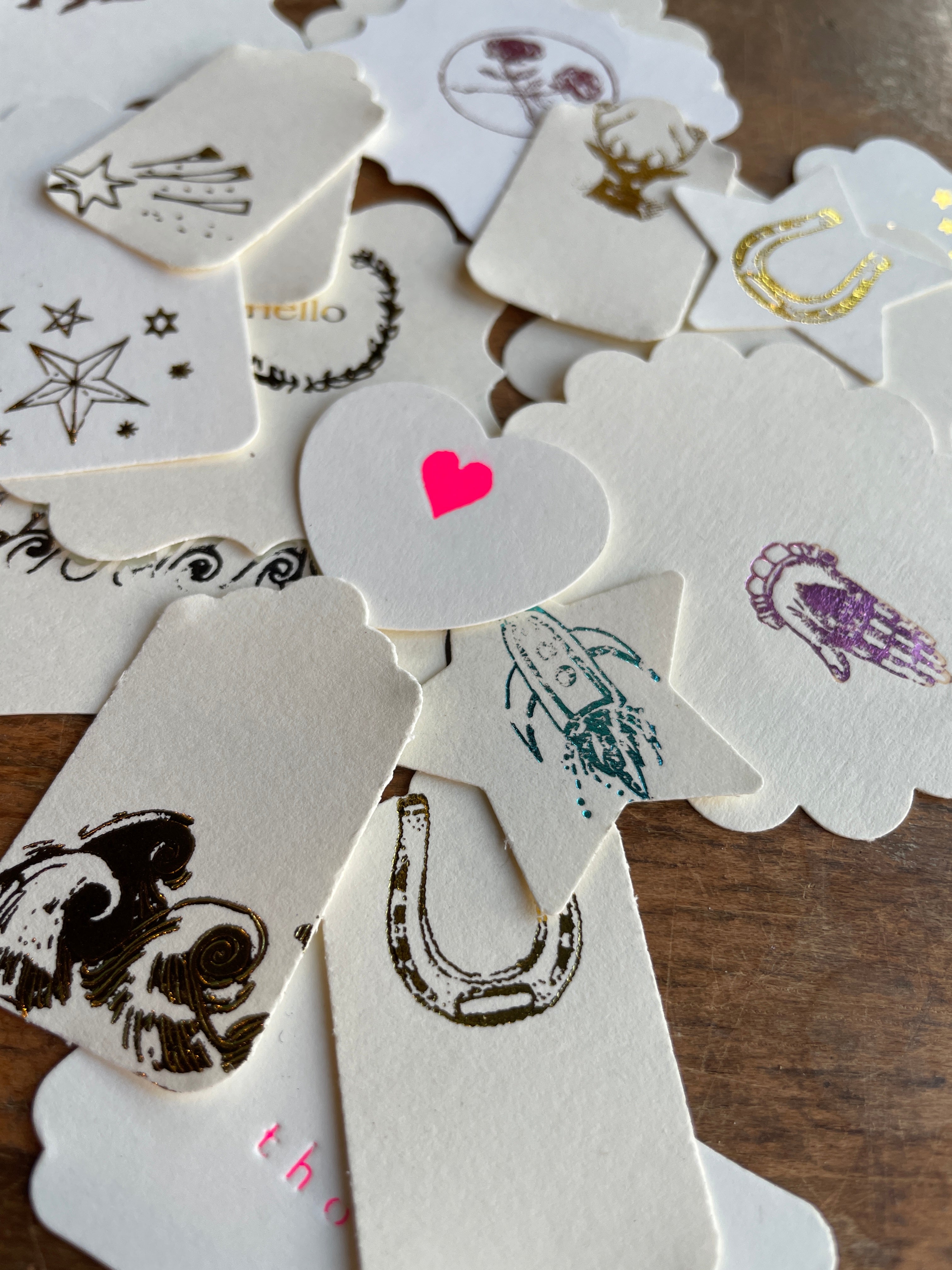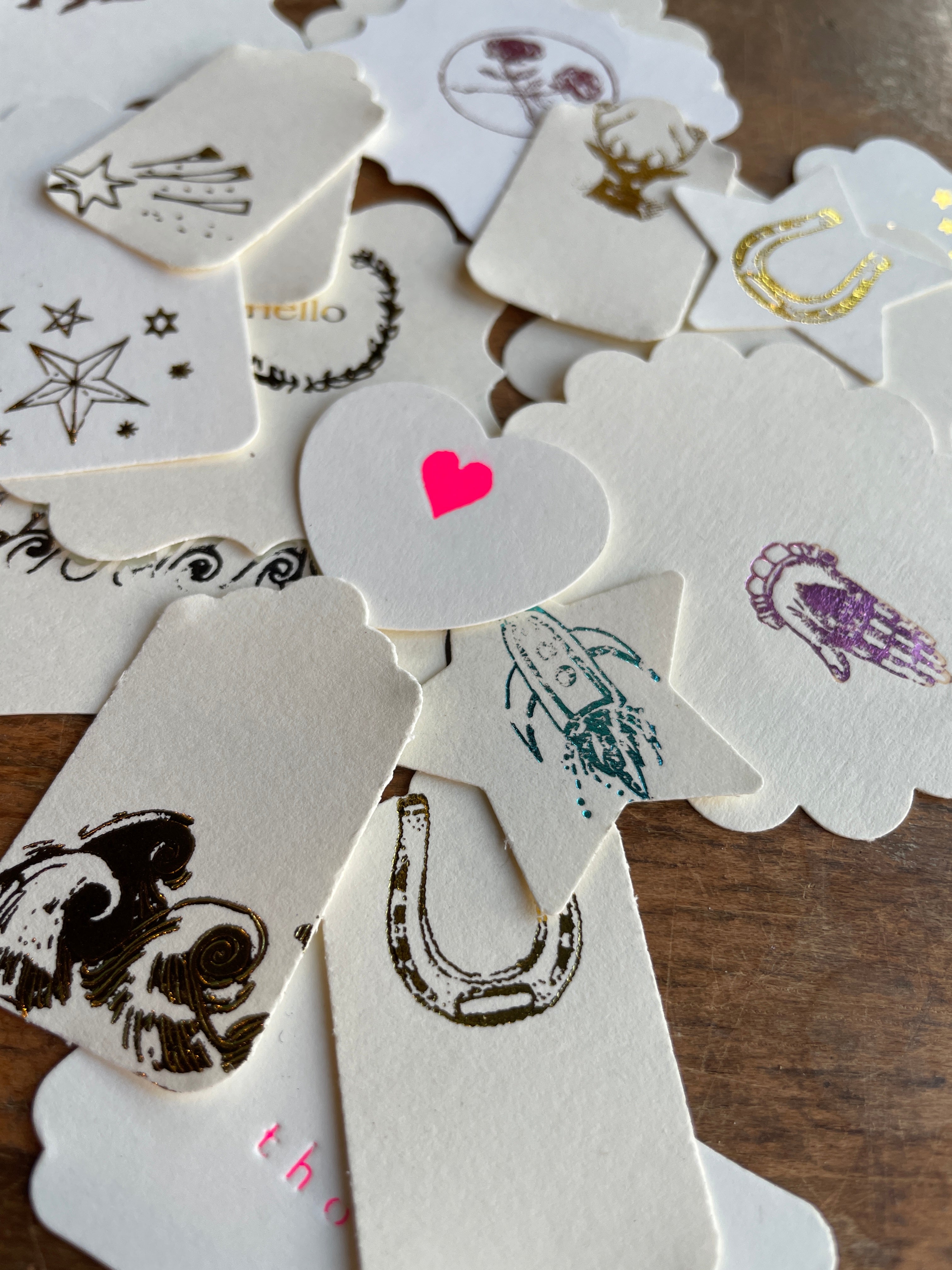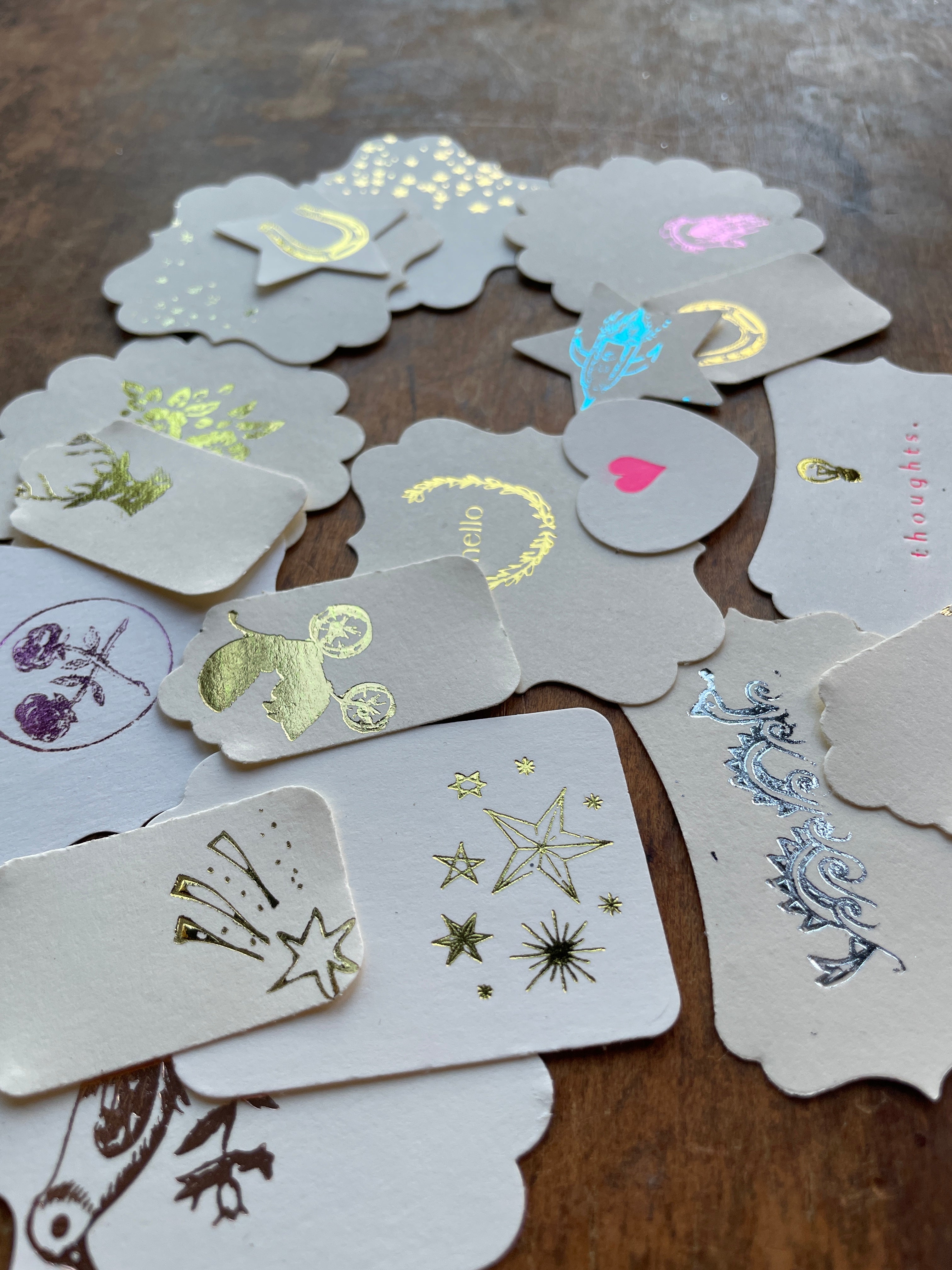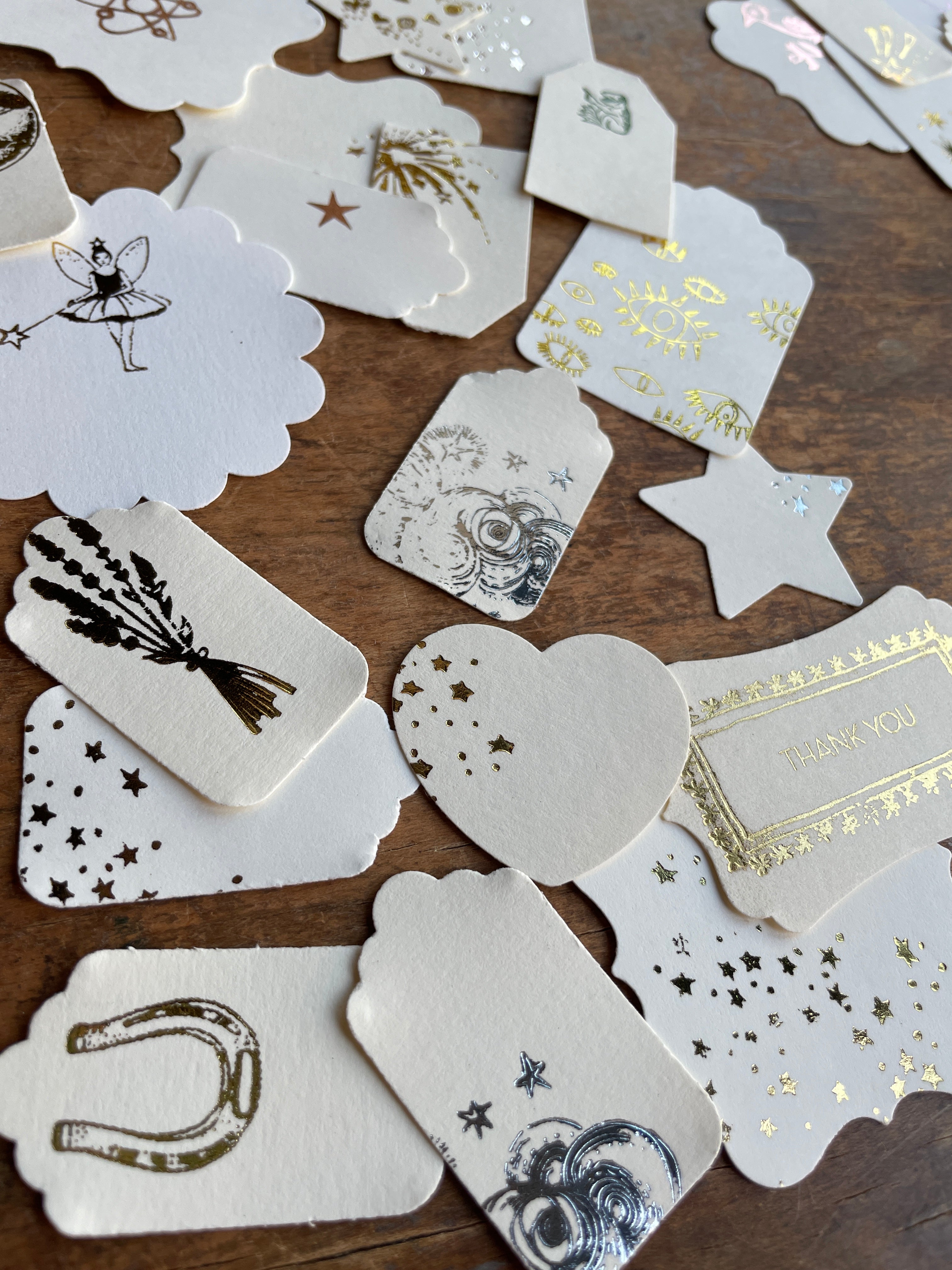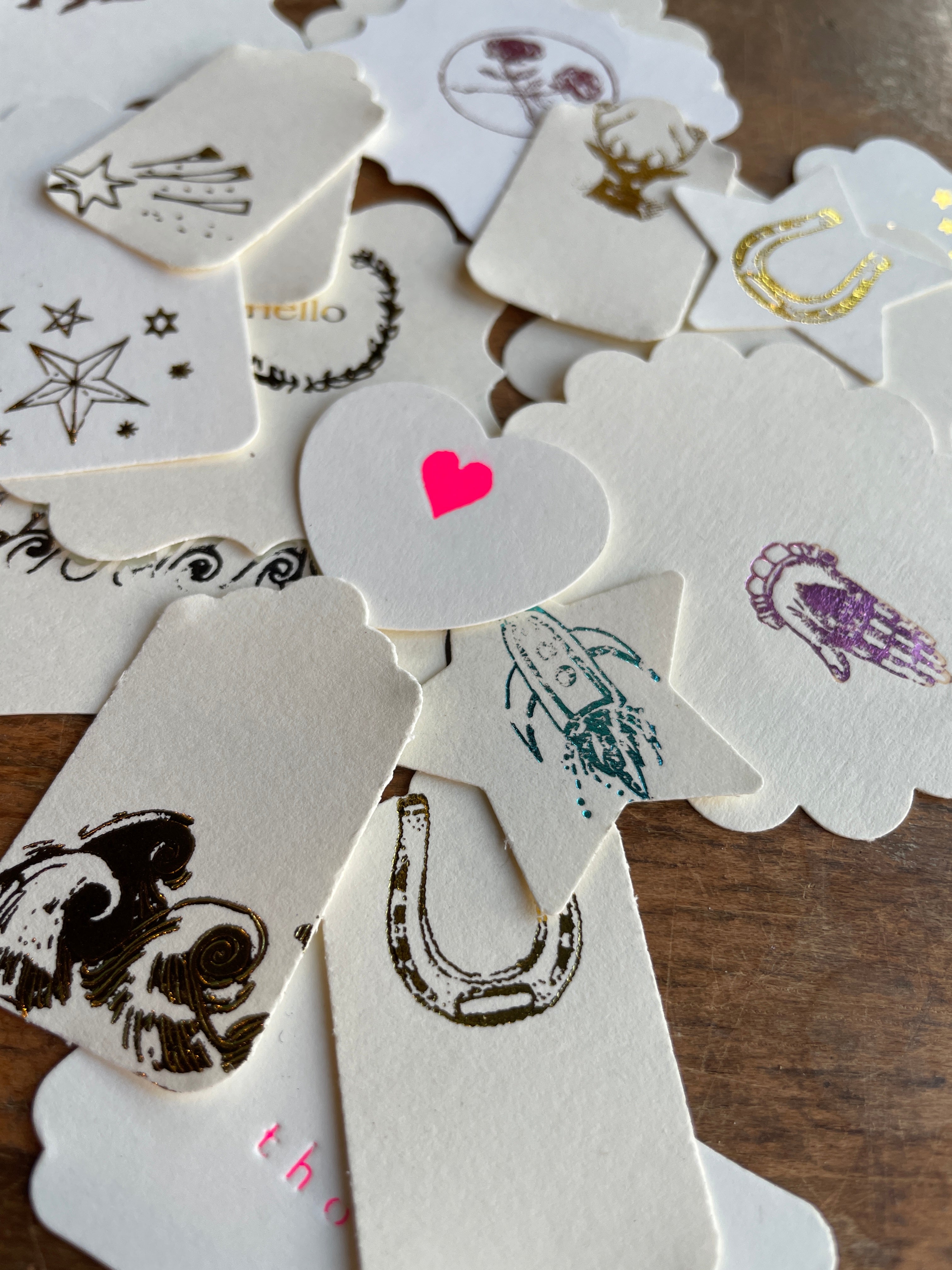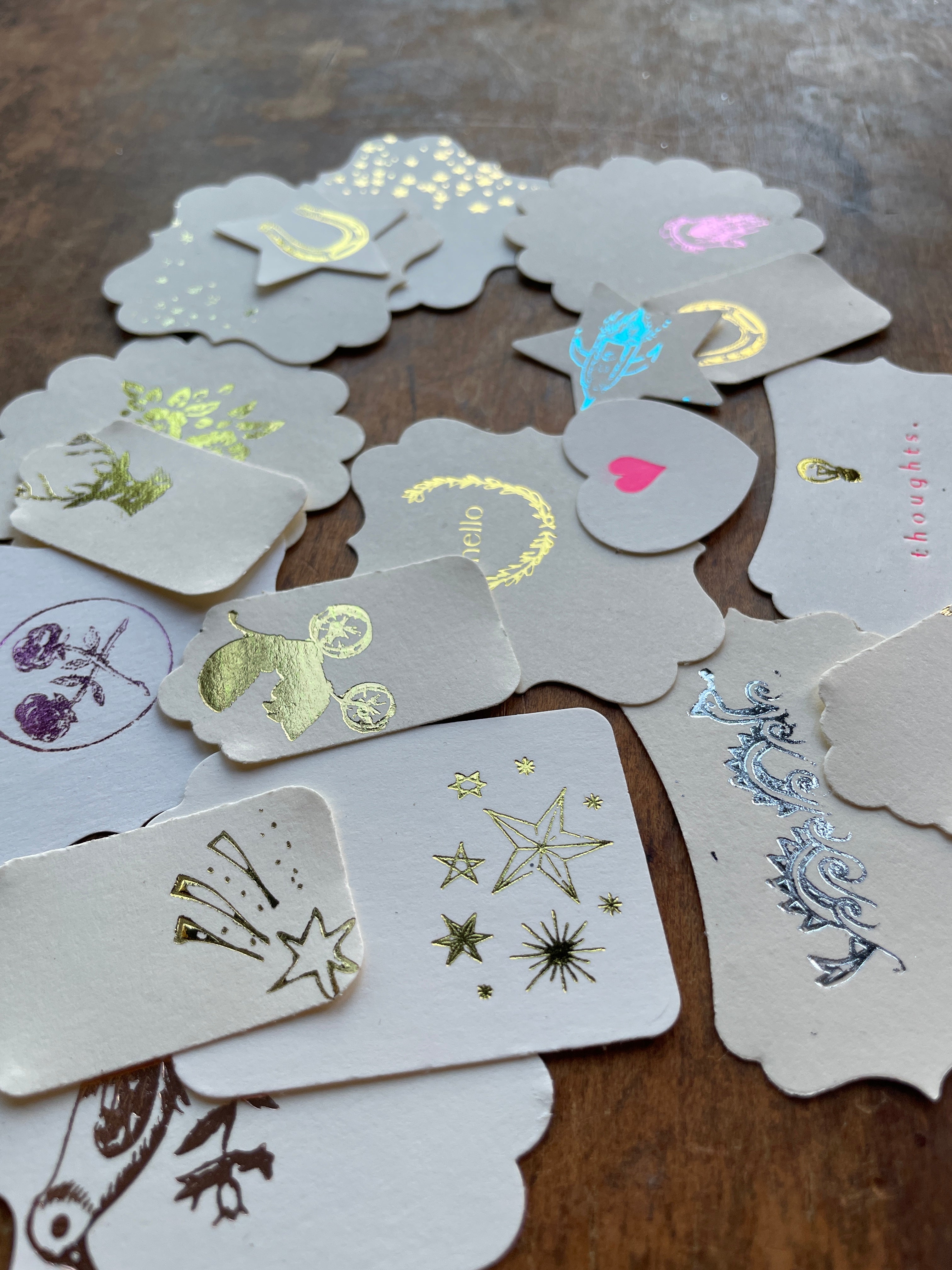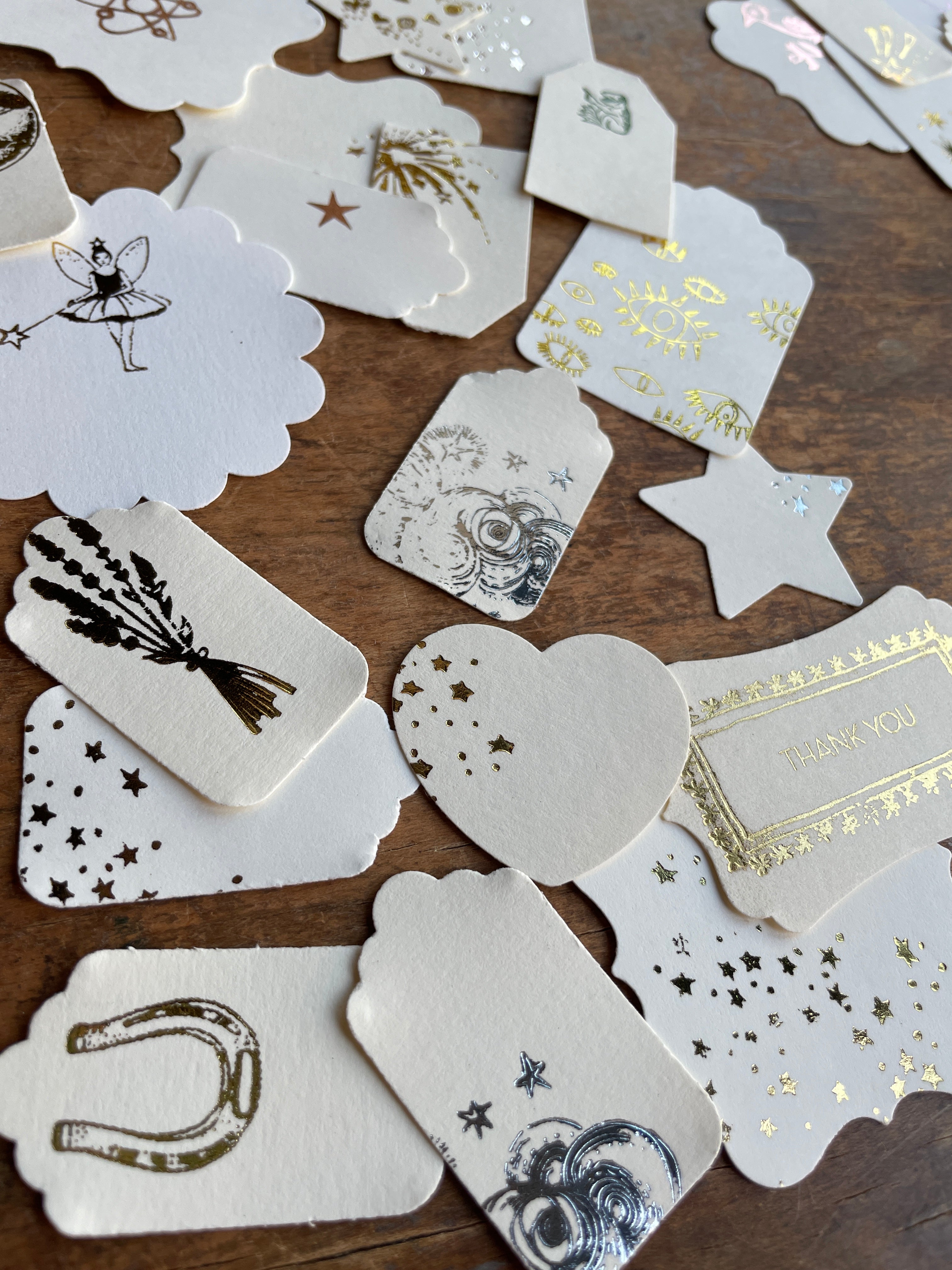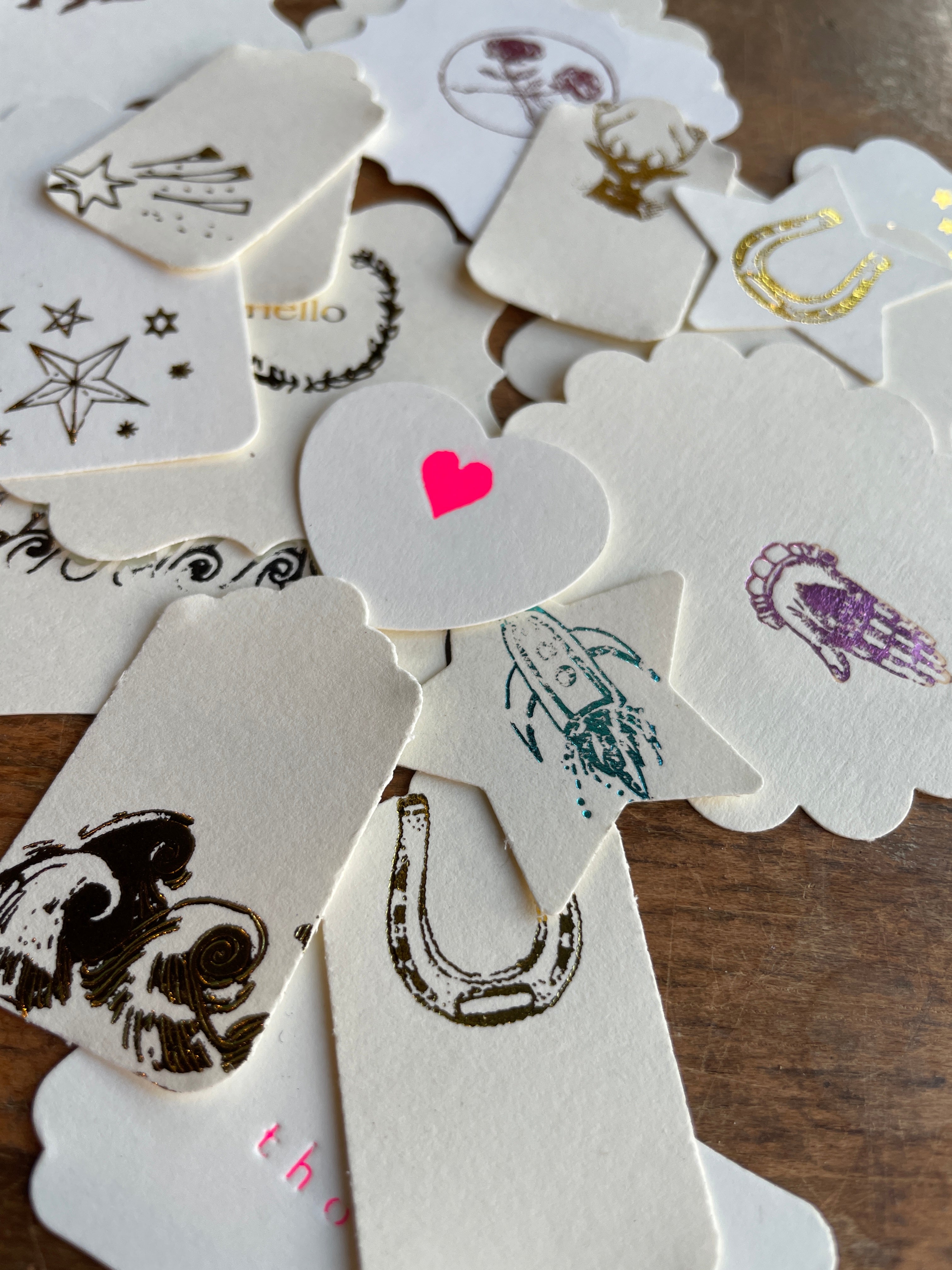 'Misfits' Assorted Foil-Pressed Gift Tags
Every so often we make an oopsy or overshoot our quantities when producing our foil-pressed stationery, leaving us with a surplus of extra cards that we've stashed away.  Some cards may not have passed the consistency check to complete a set, but the images are perfectly fine to be used as a gift tag or seal. We have die cut into shapes that feature the best parts of each card. 
These assortments will introduce you to the vast variety of our image library, and each set will be a unique set of styles and foil colors.  If the element of surprise is not your thing, please do not select this particular product.
The photograph depicts a possible variety of card styles, but will not necessarily be in your assortment.
20 assorted shapes and images per set.