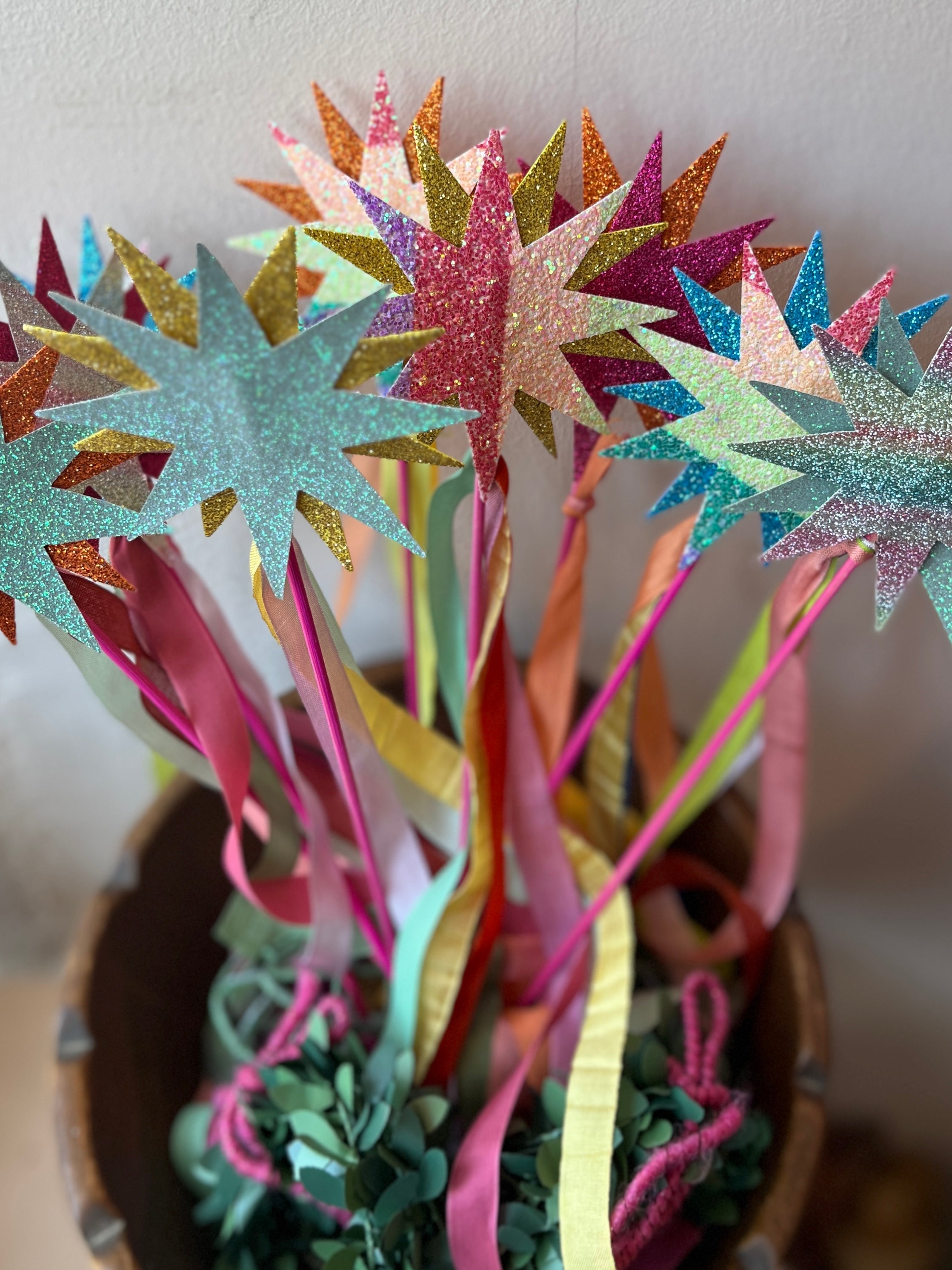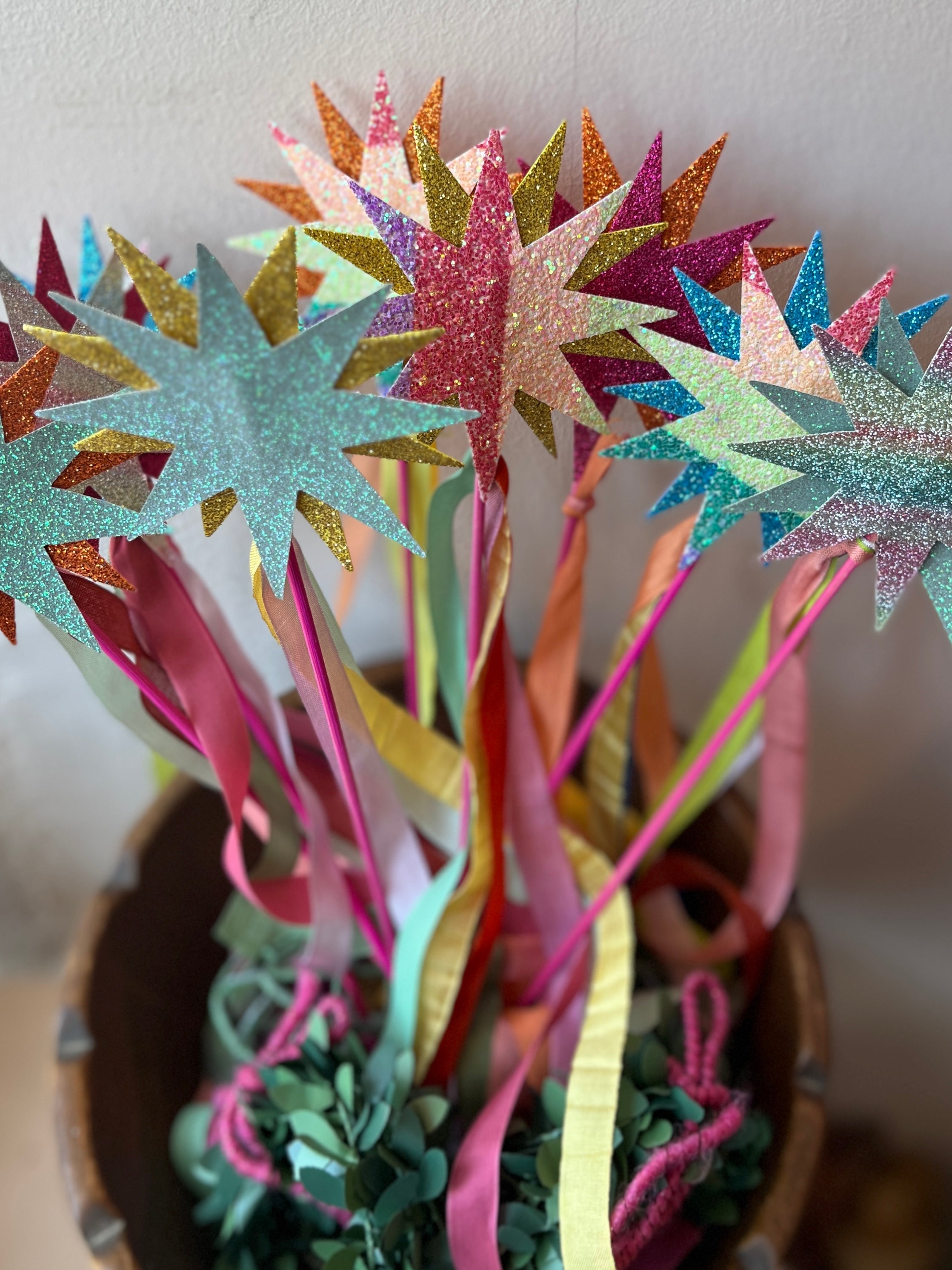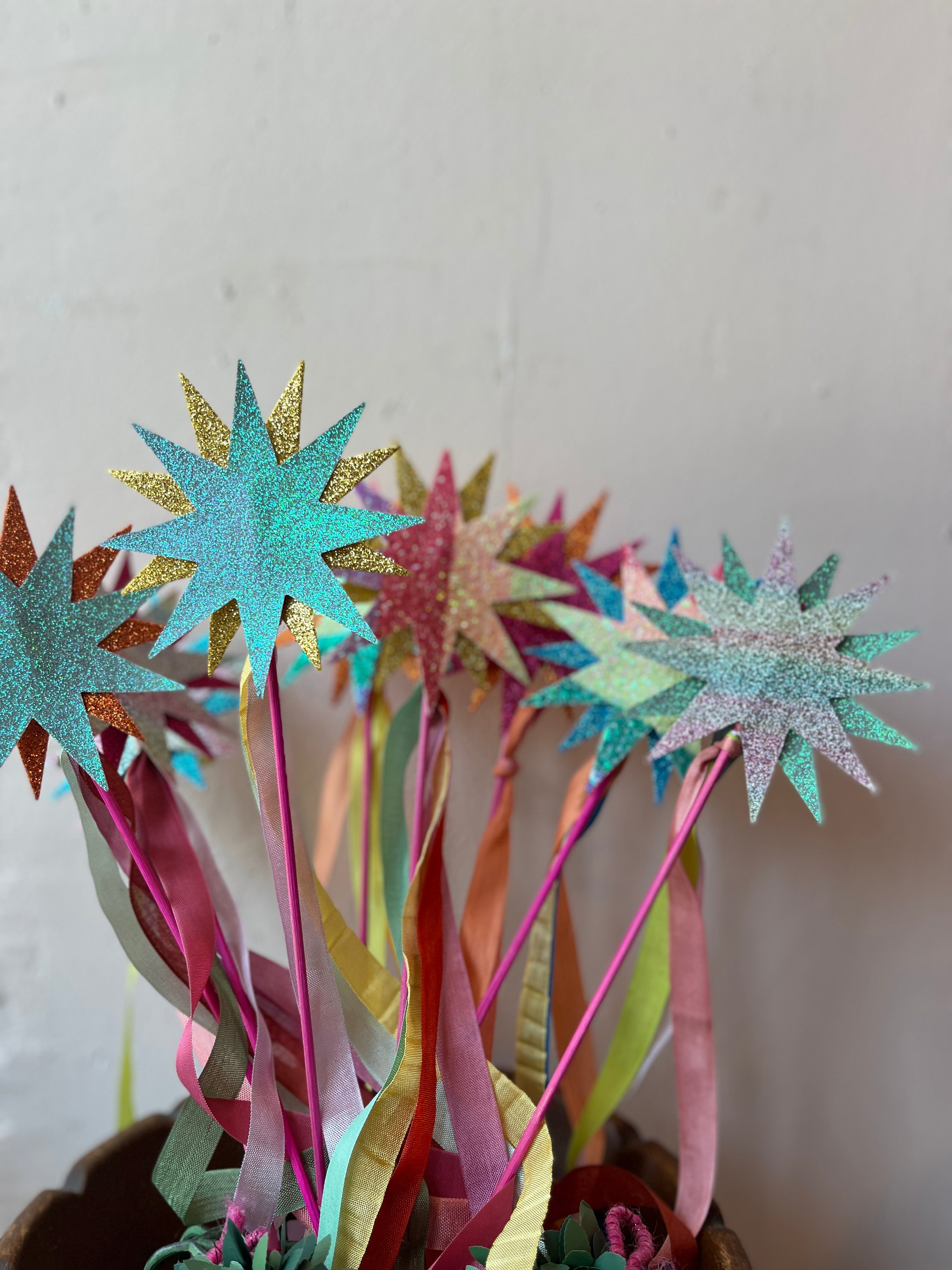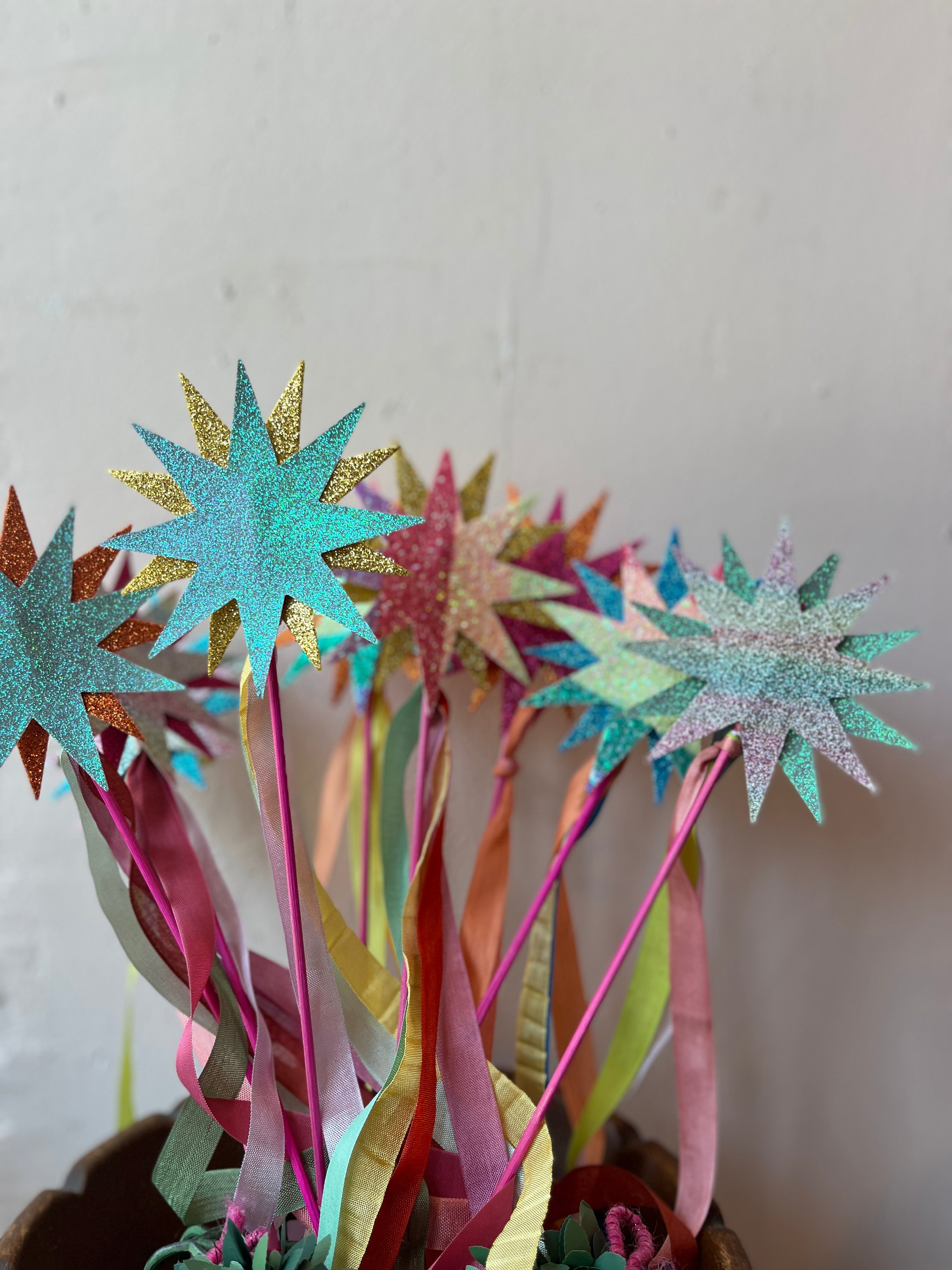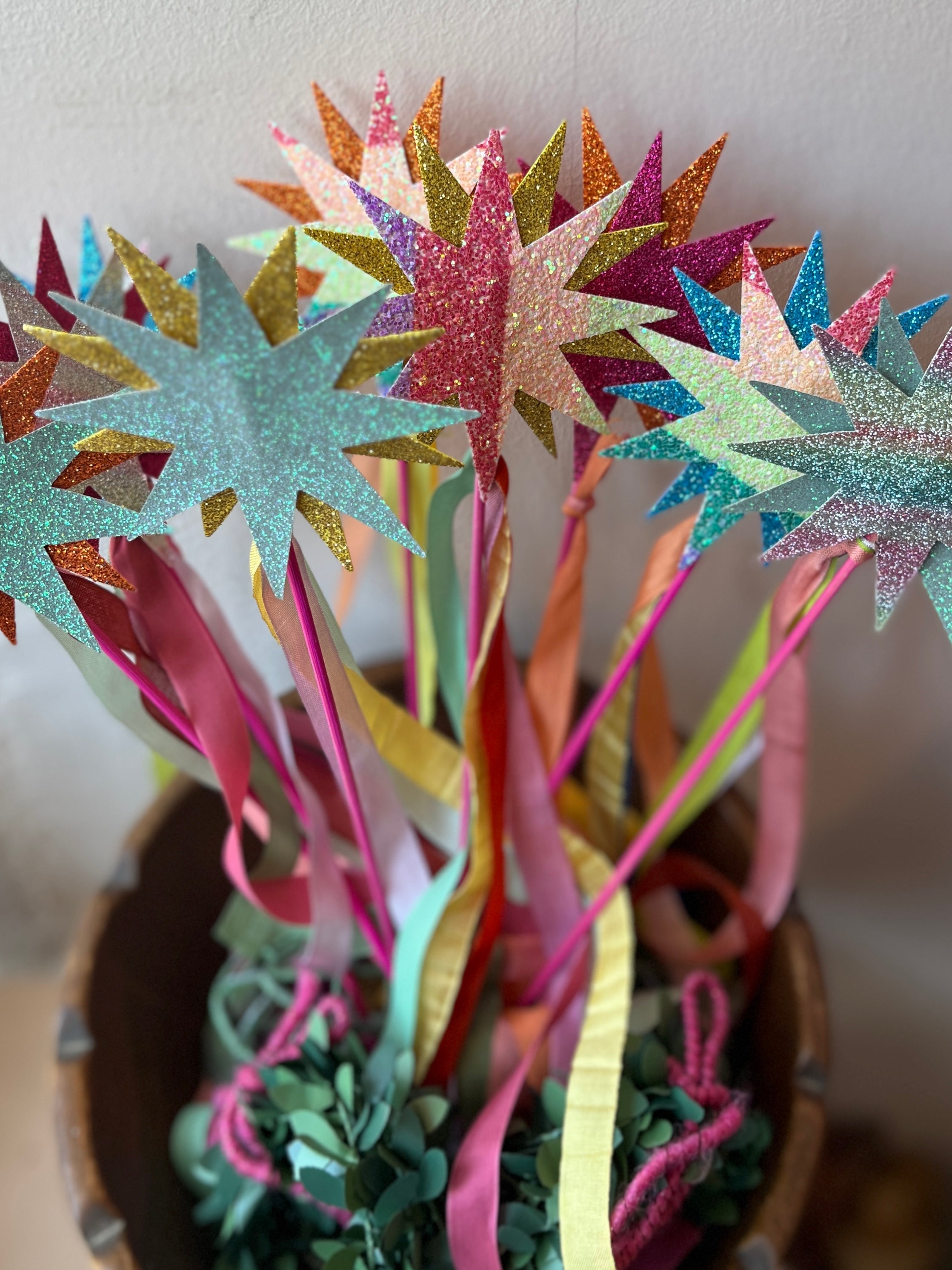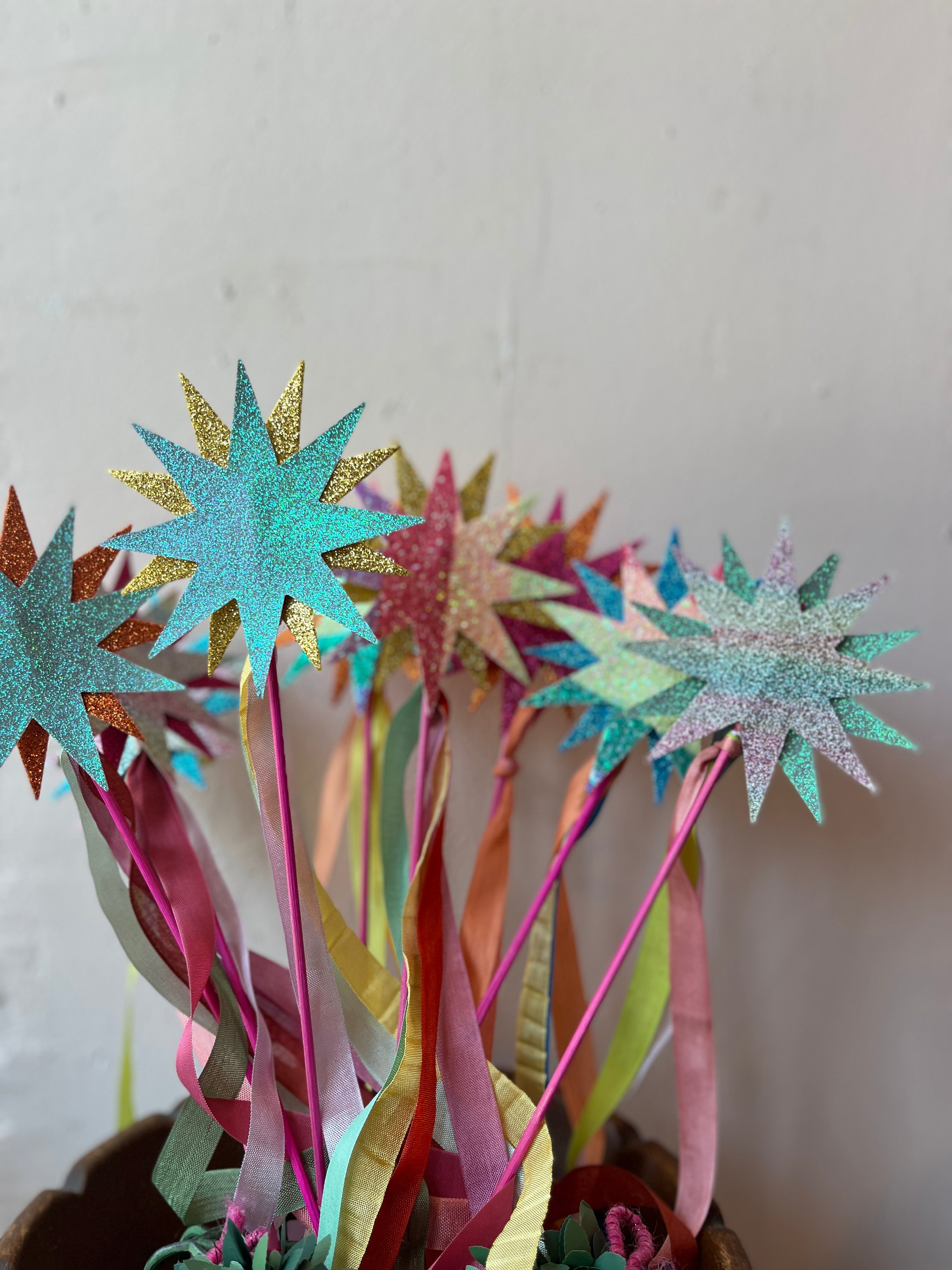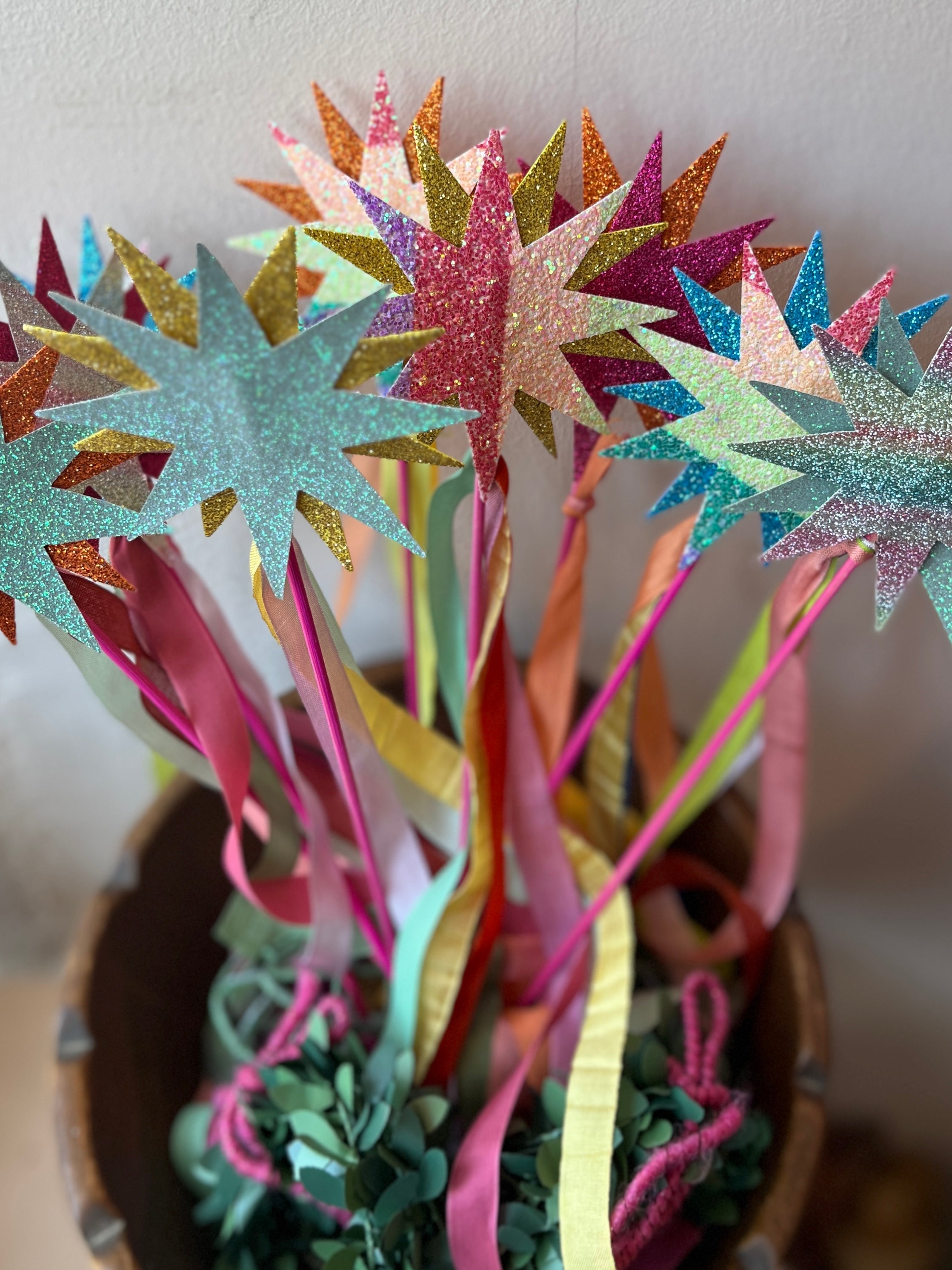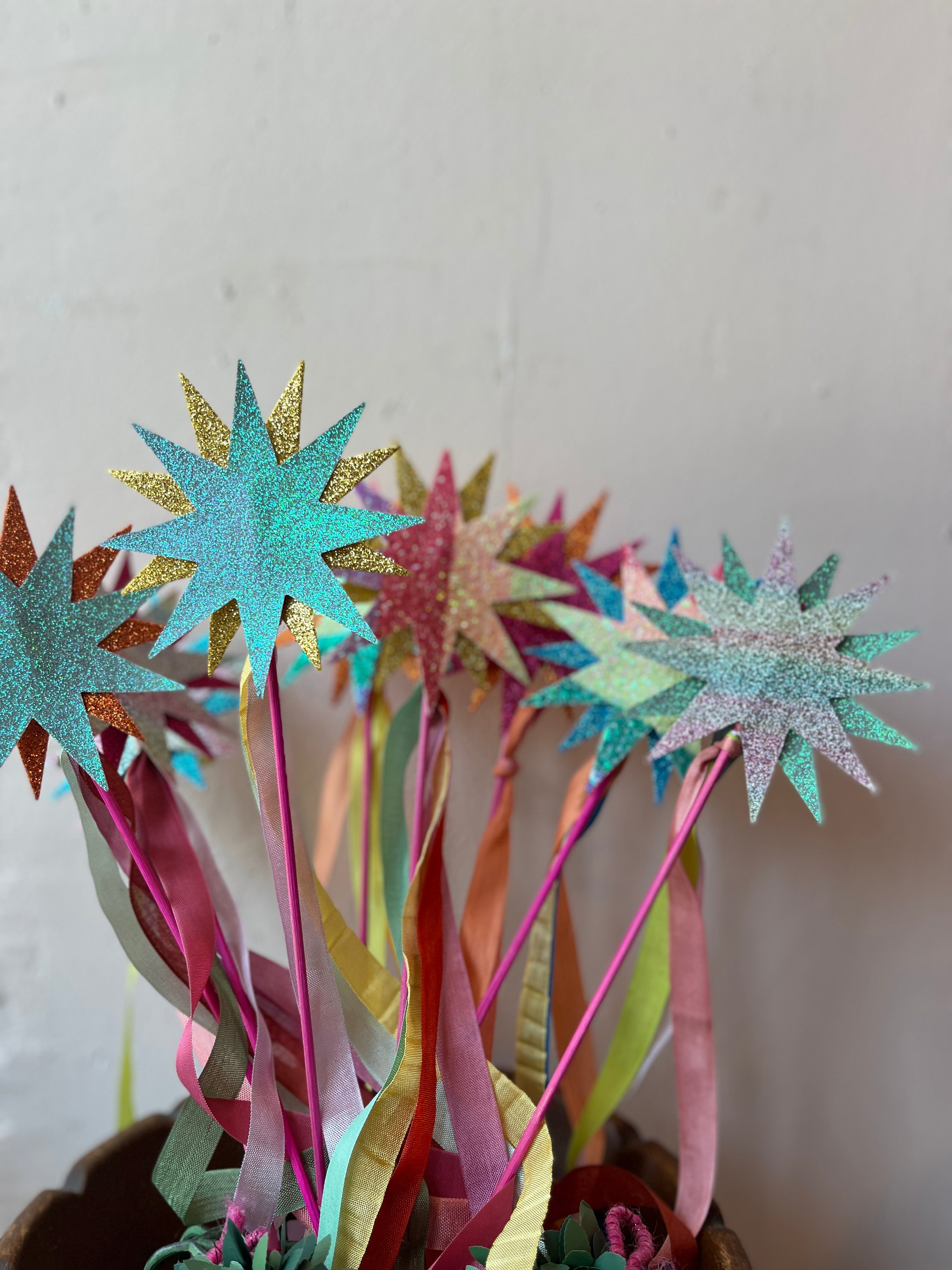 Happy and Gay Ribbon Wands
There is nothing more happy and gay than that of a bright and sparkly magic wand!
Please allow for us to select your wand - each one is a wonderful and special color combination, with glitter and ribbons for happy parading.
As with all of our handmade products, please allow 3-5 days to produce and ship your order.