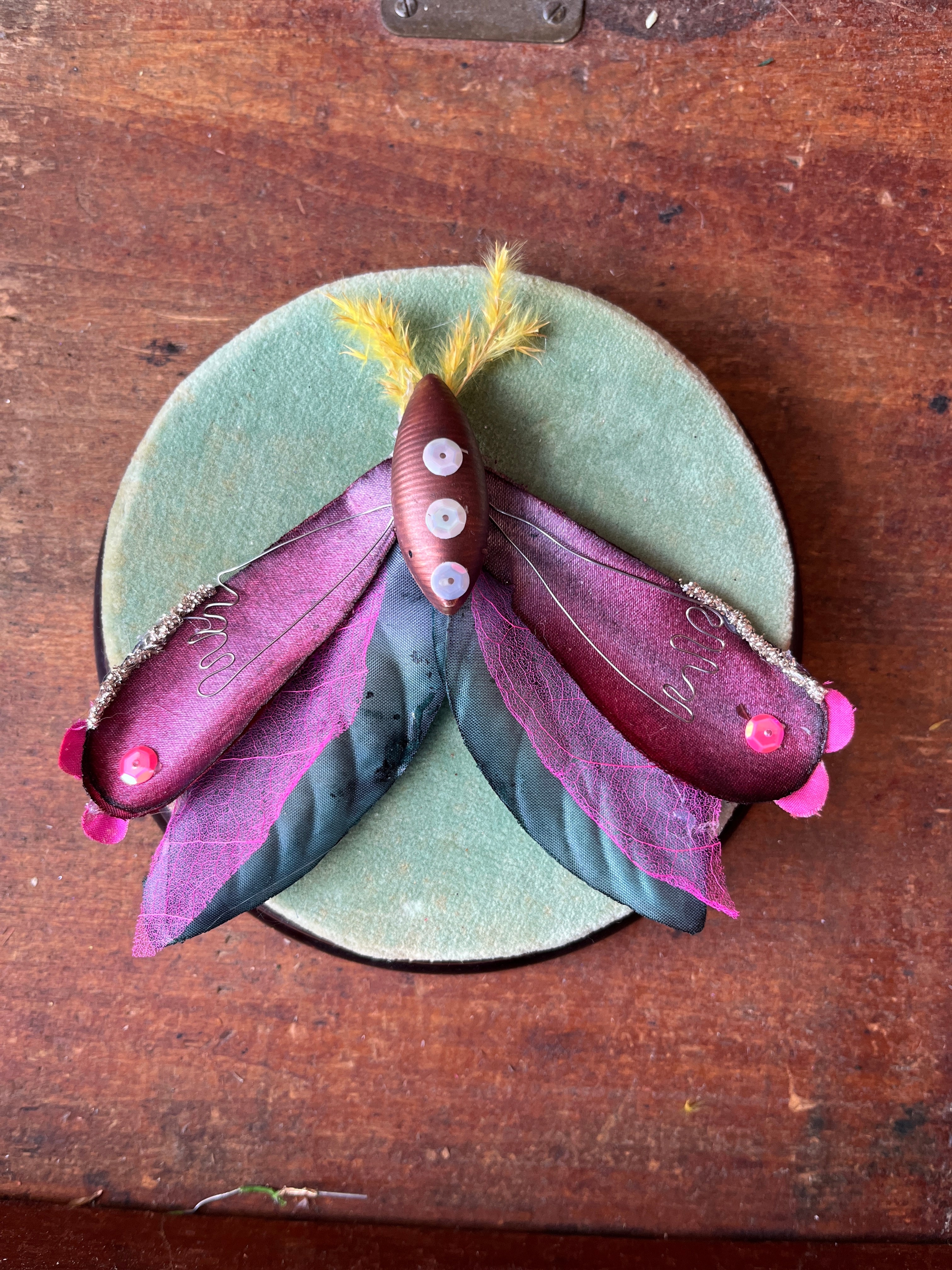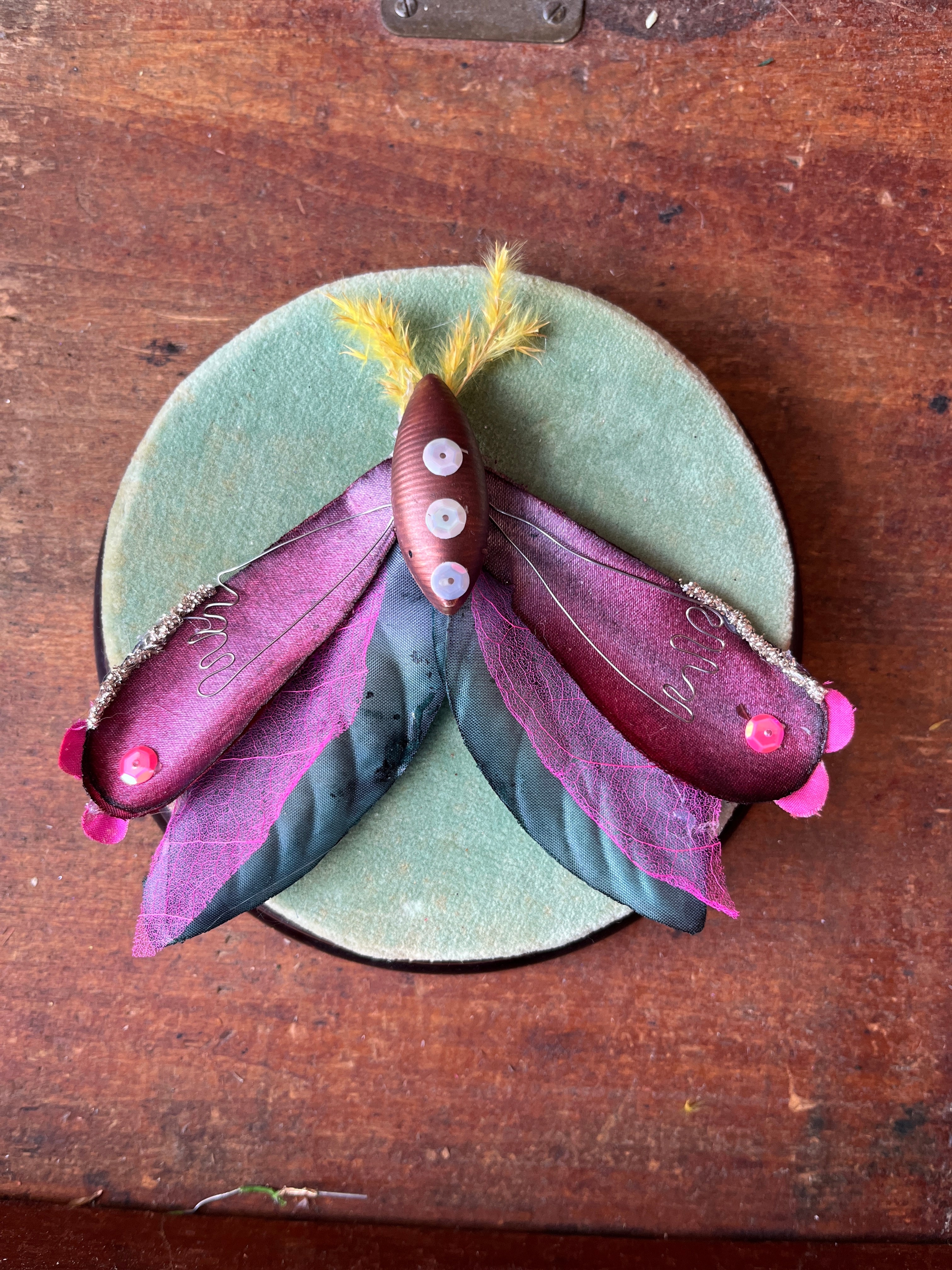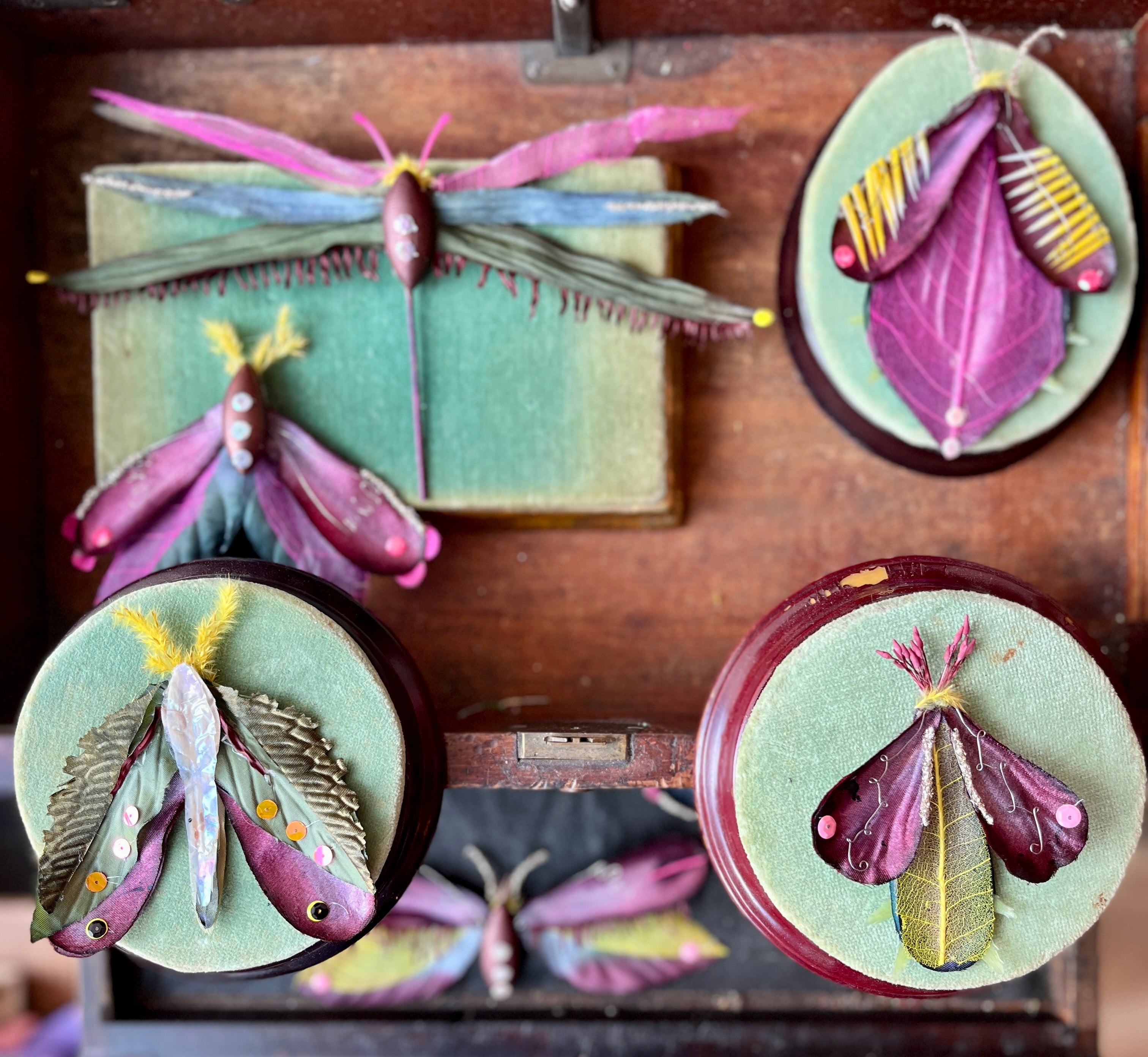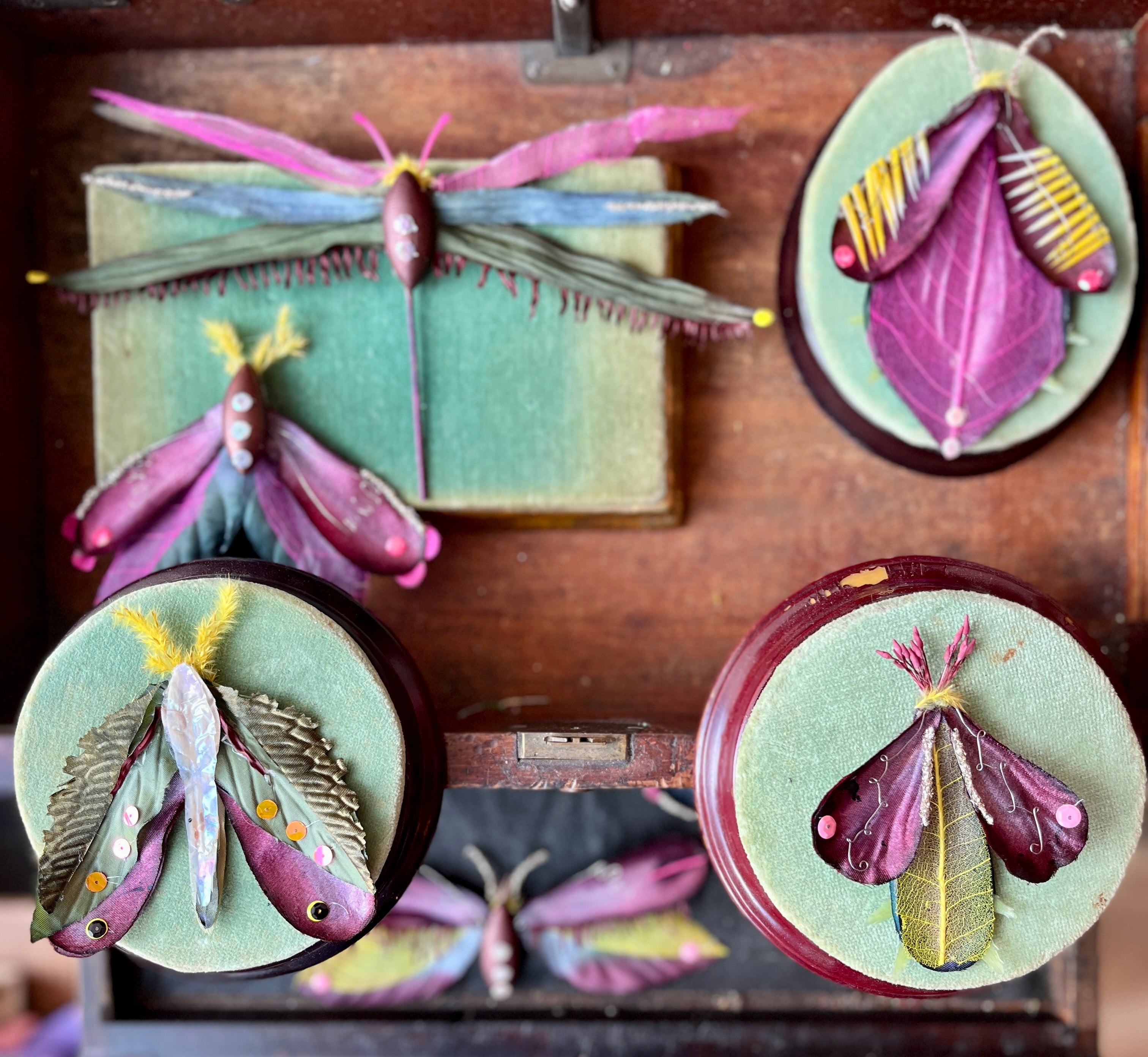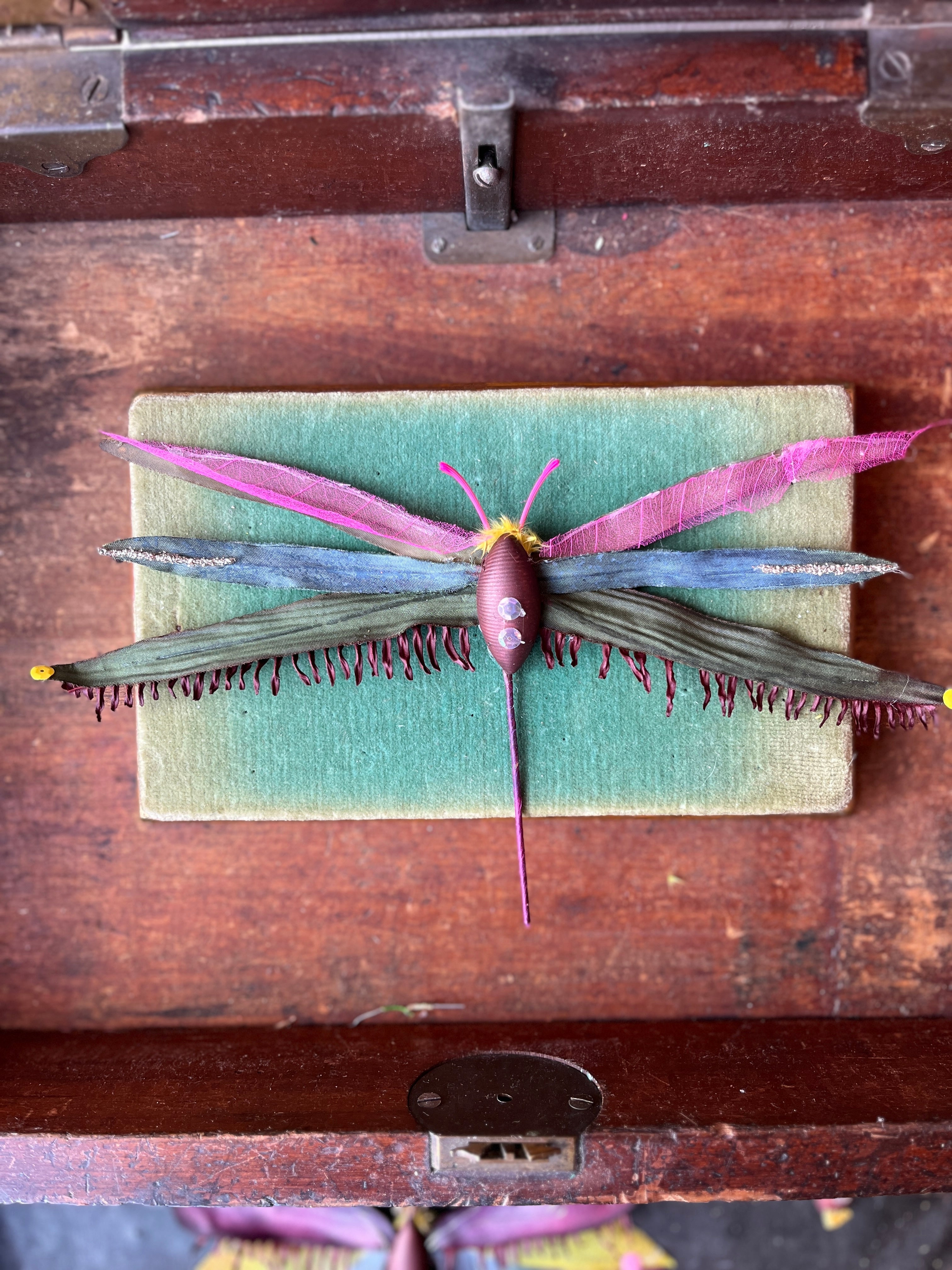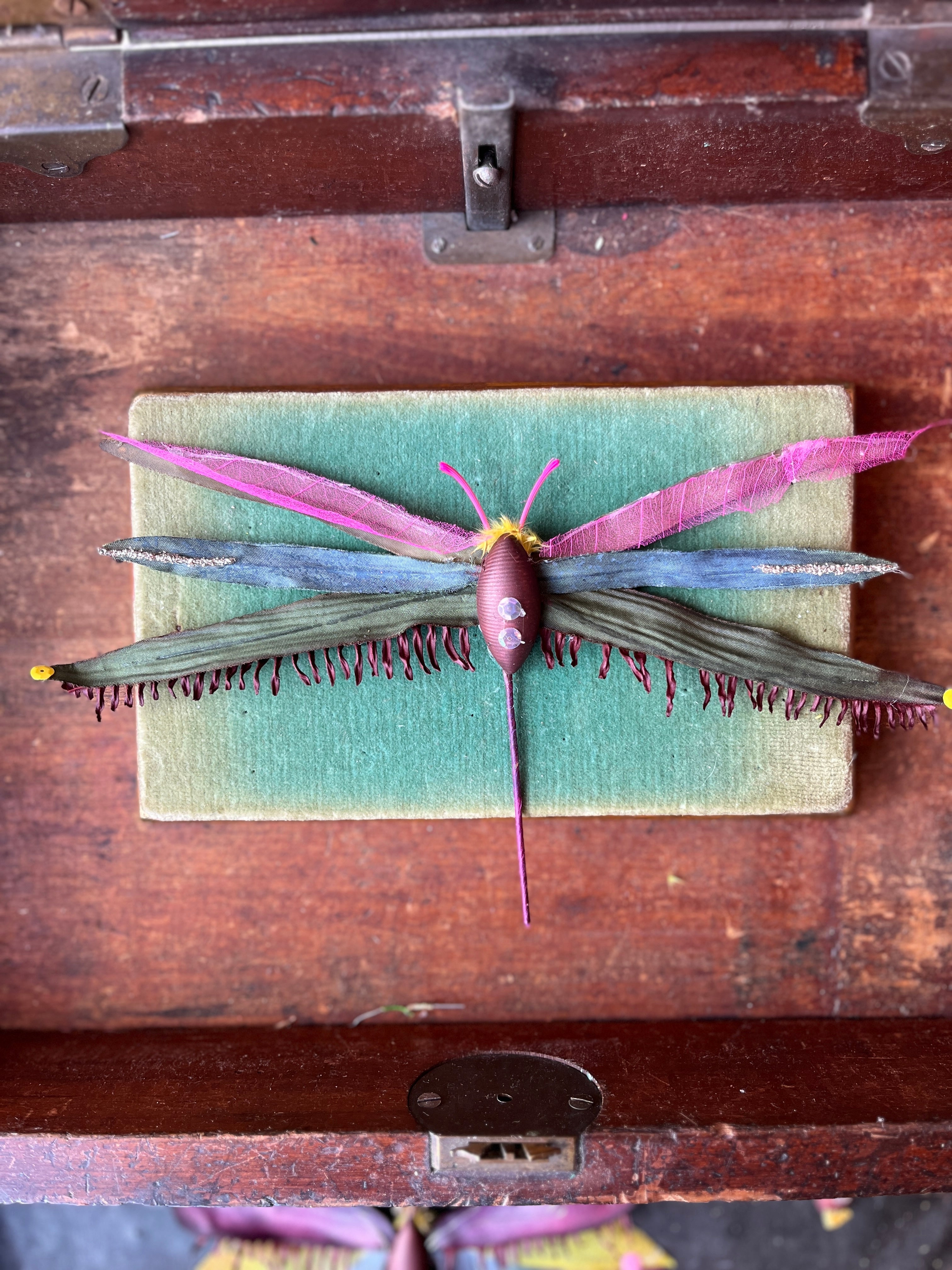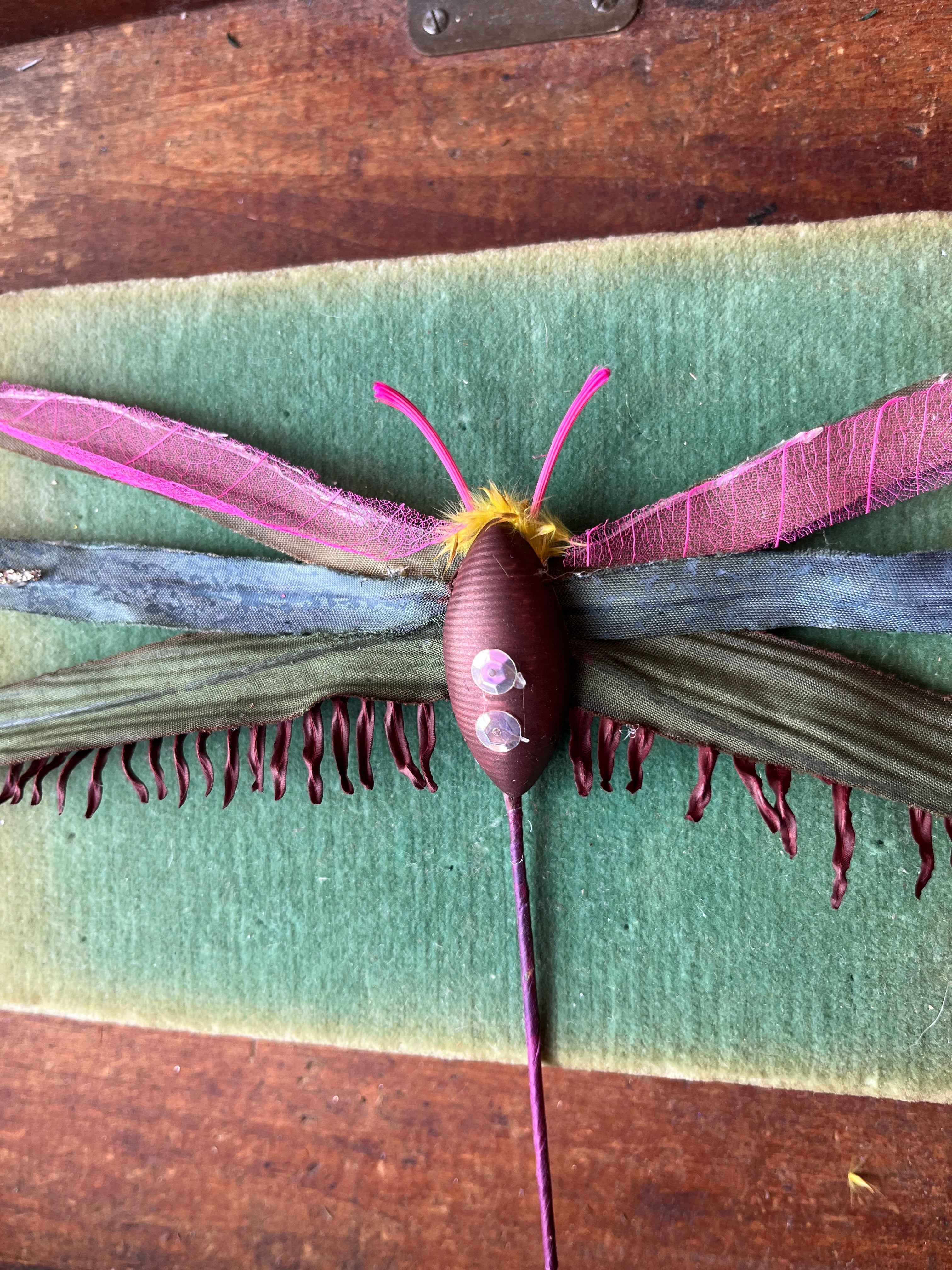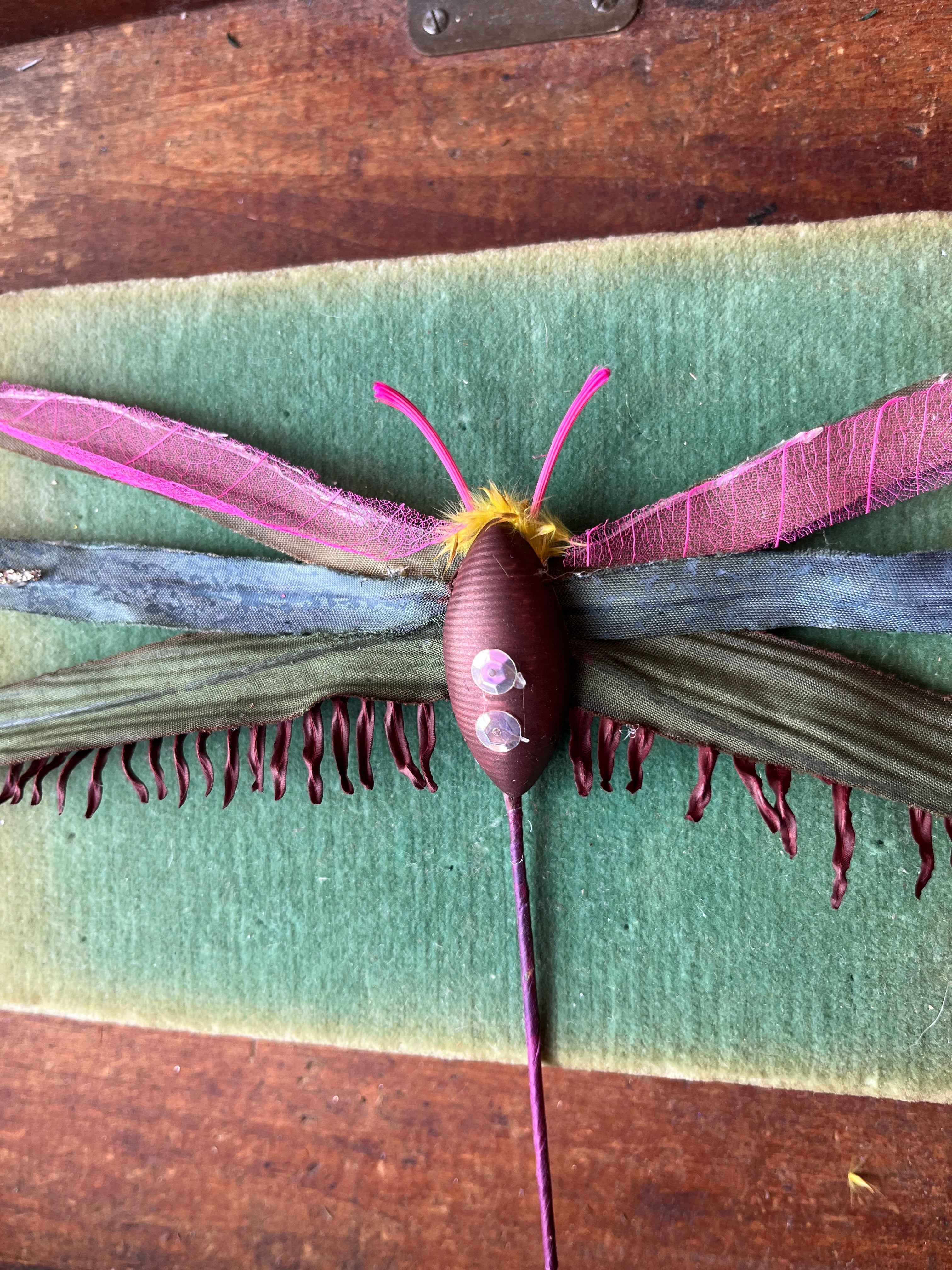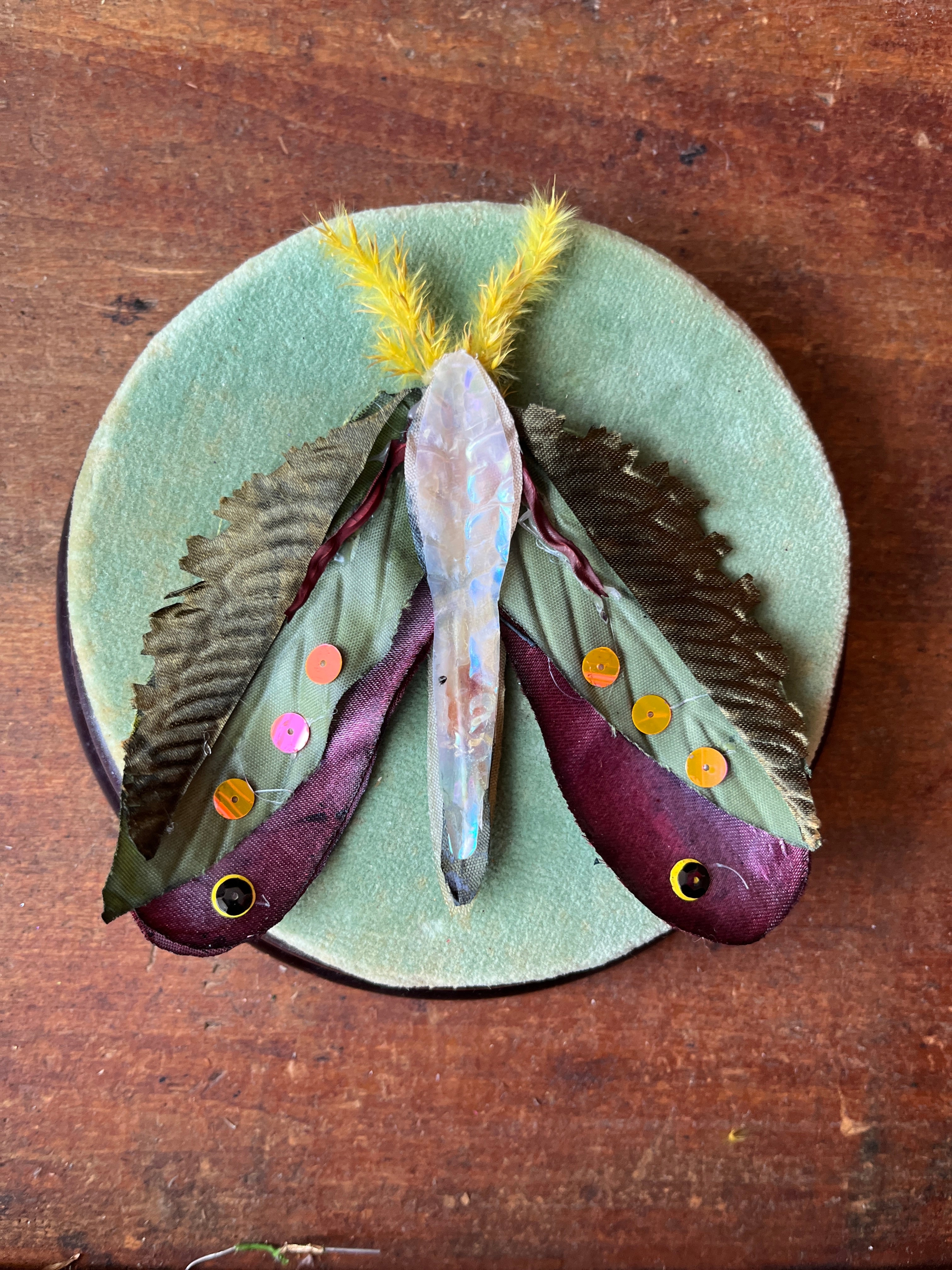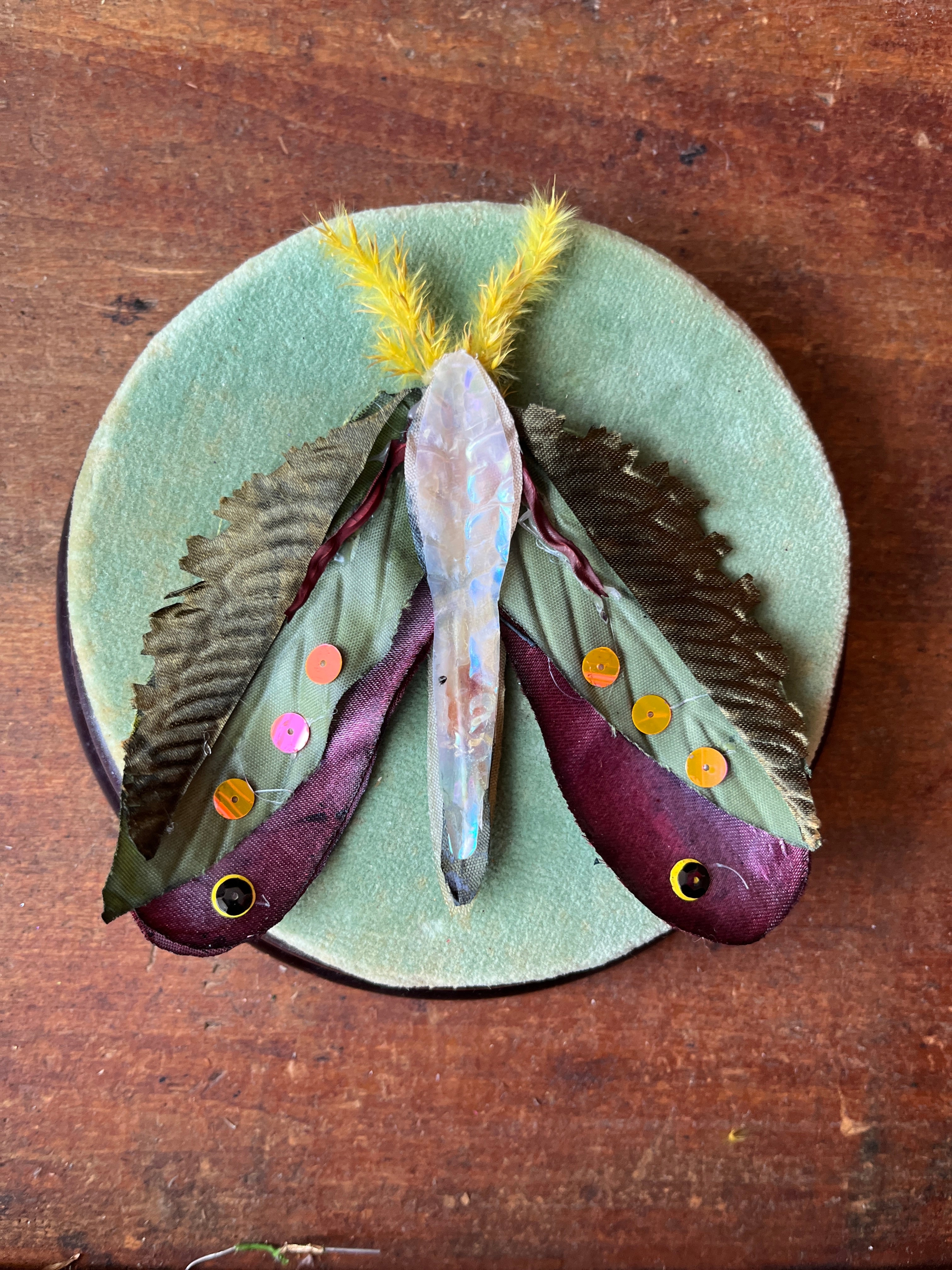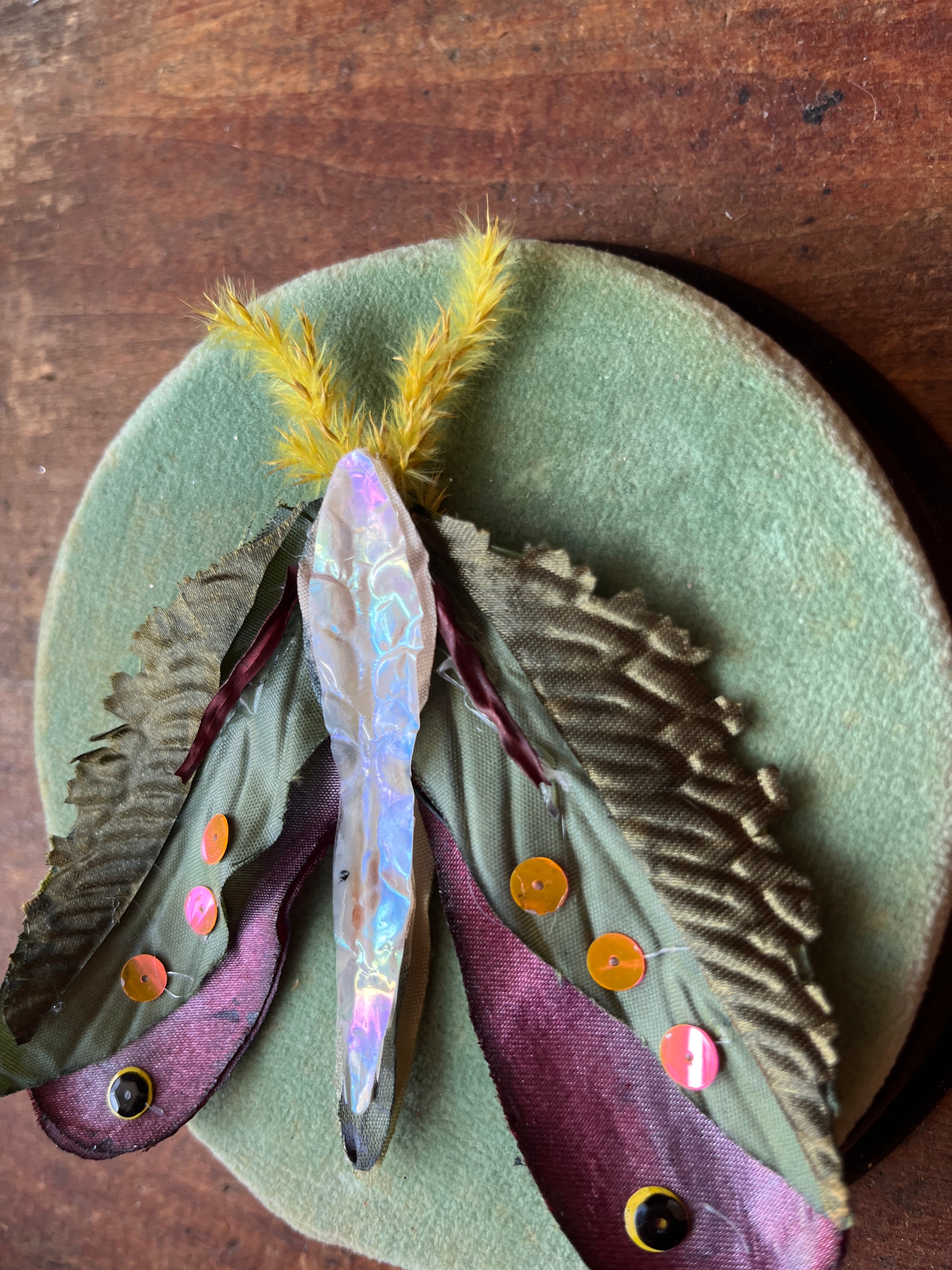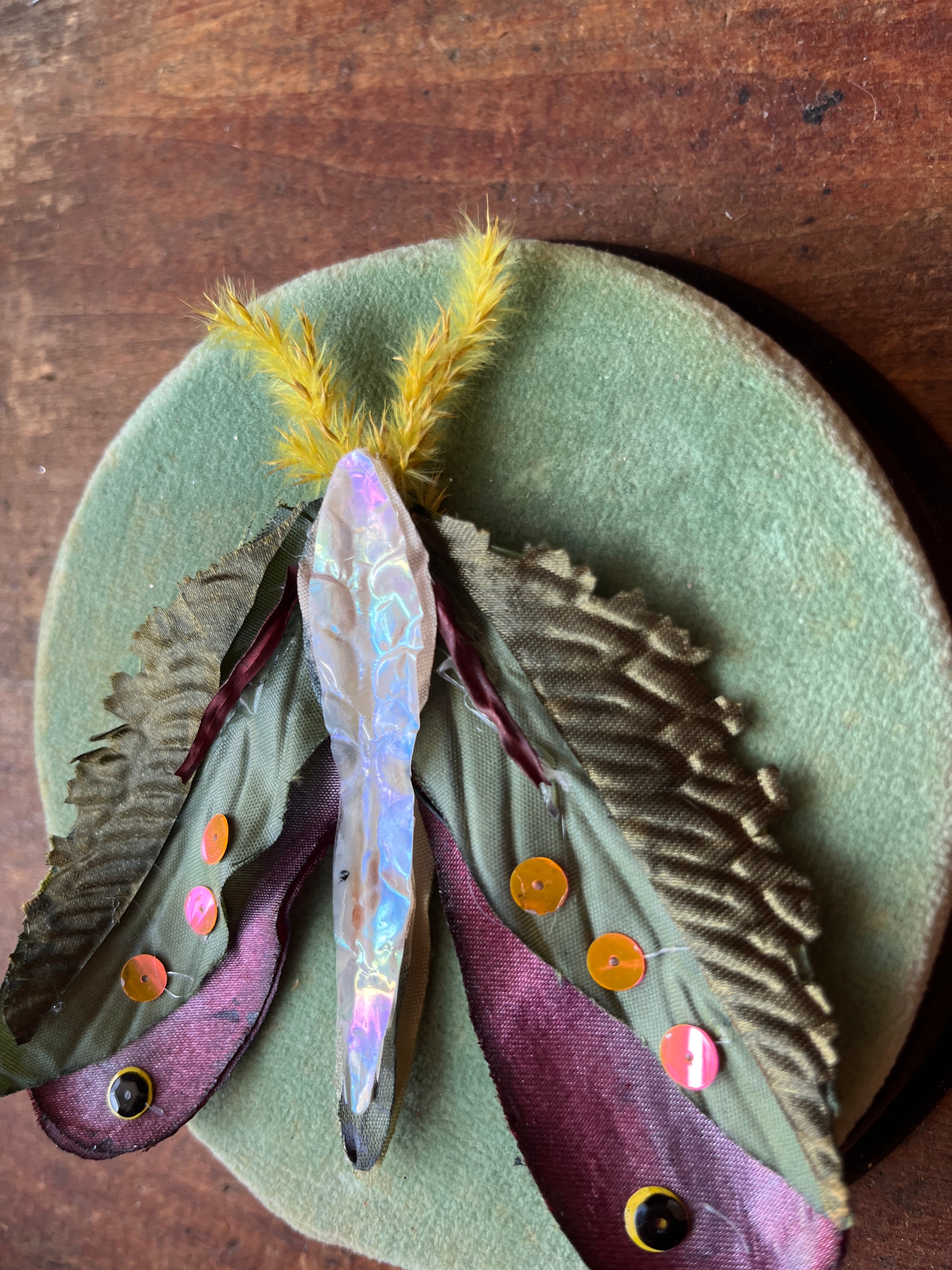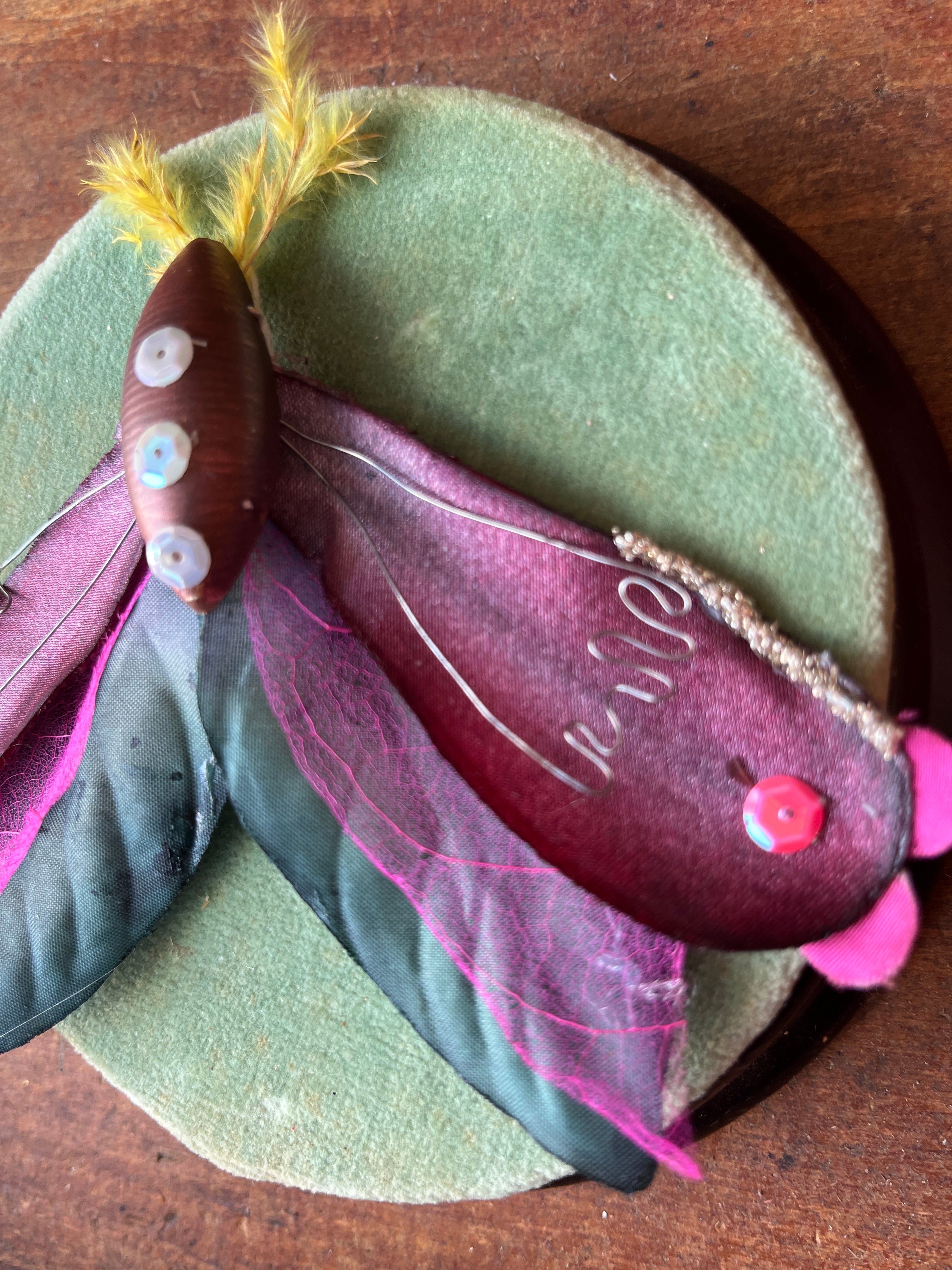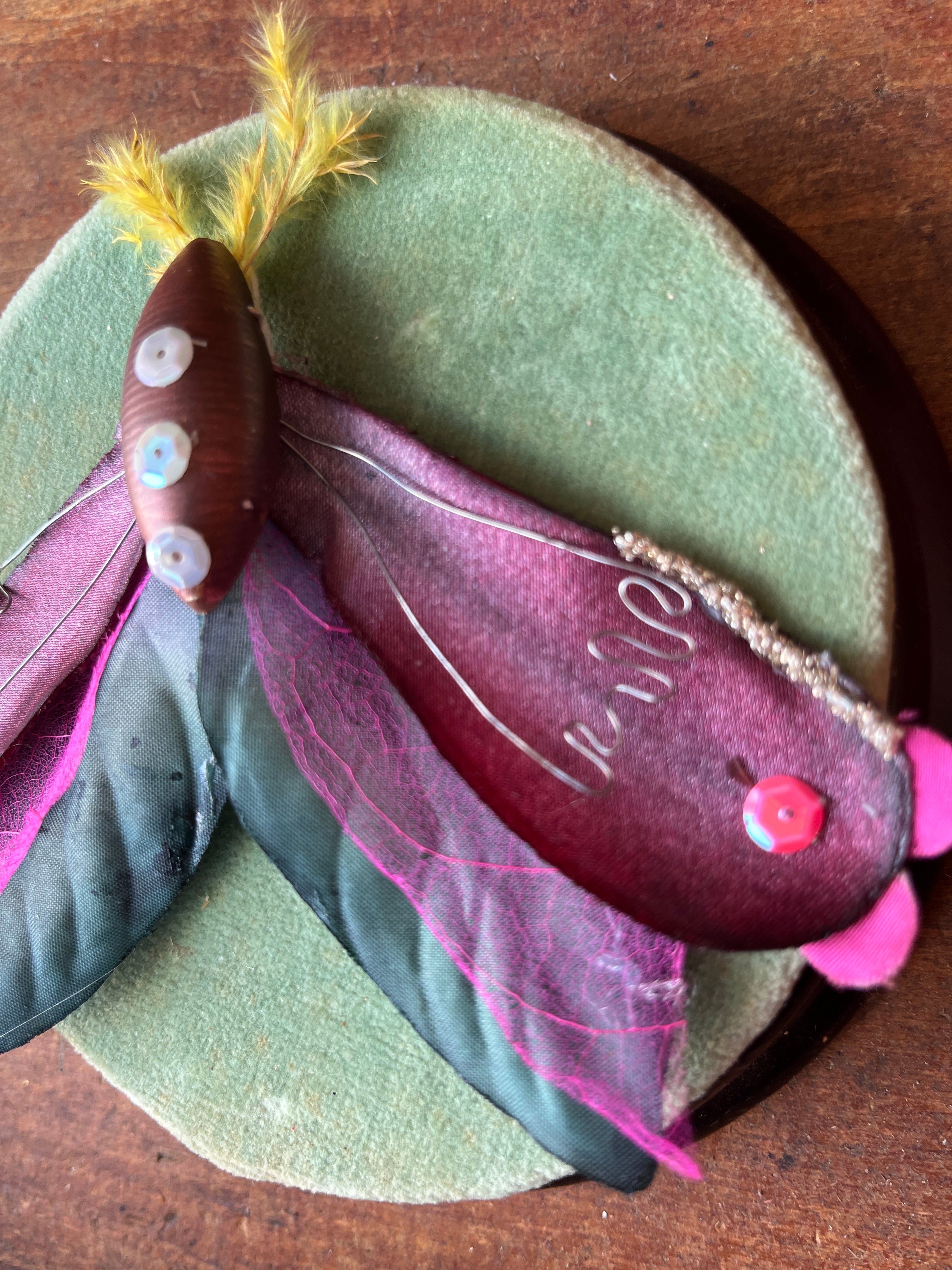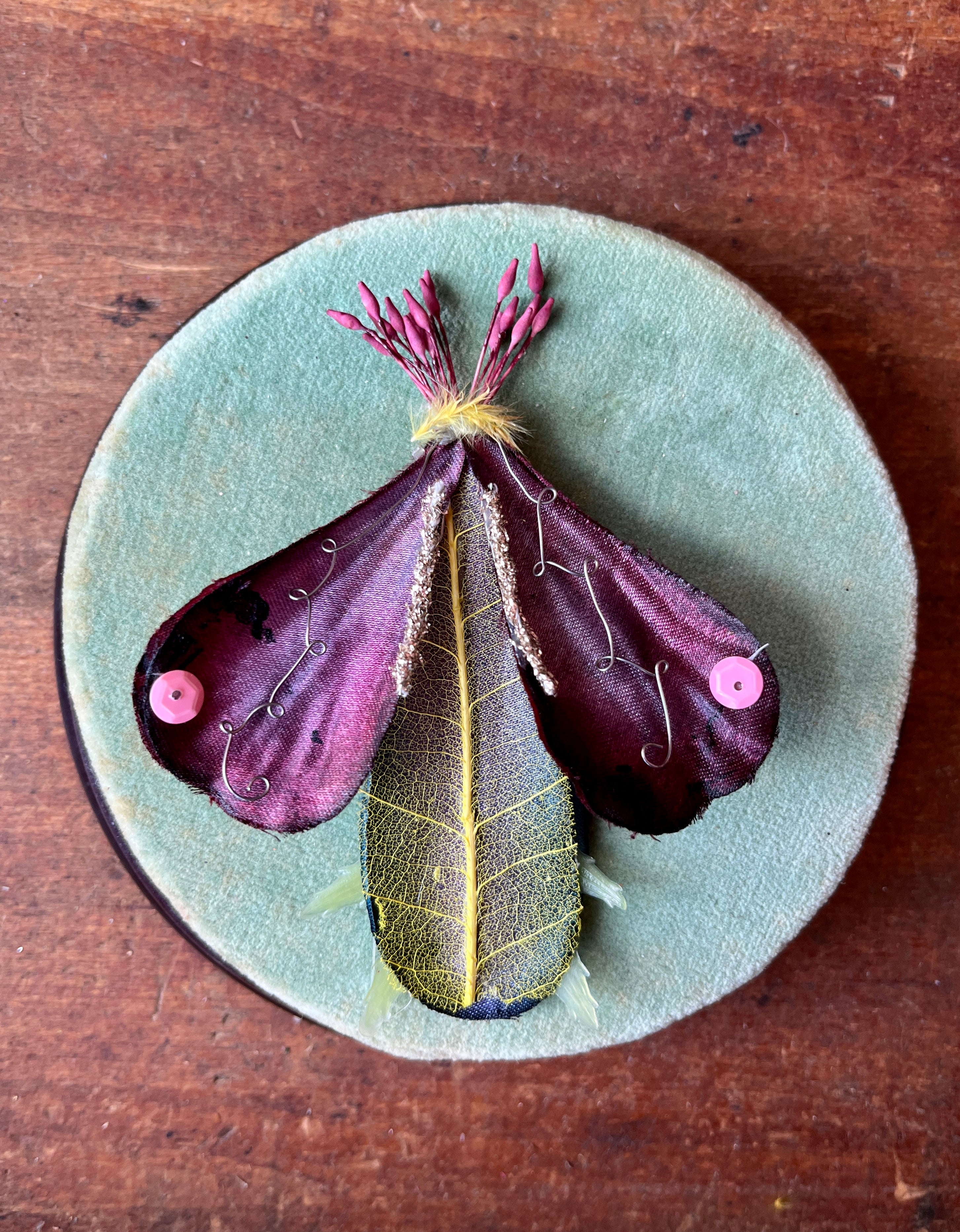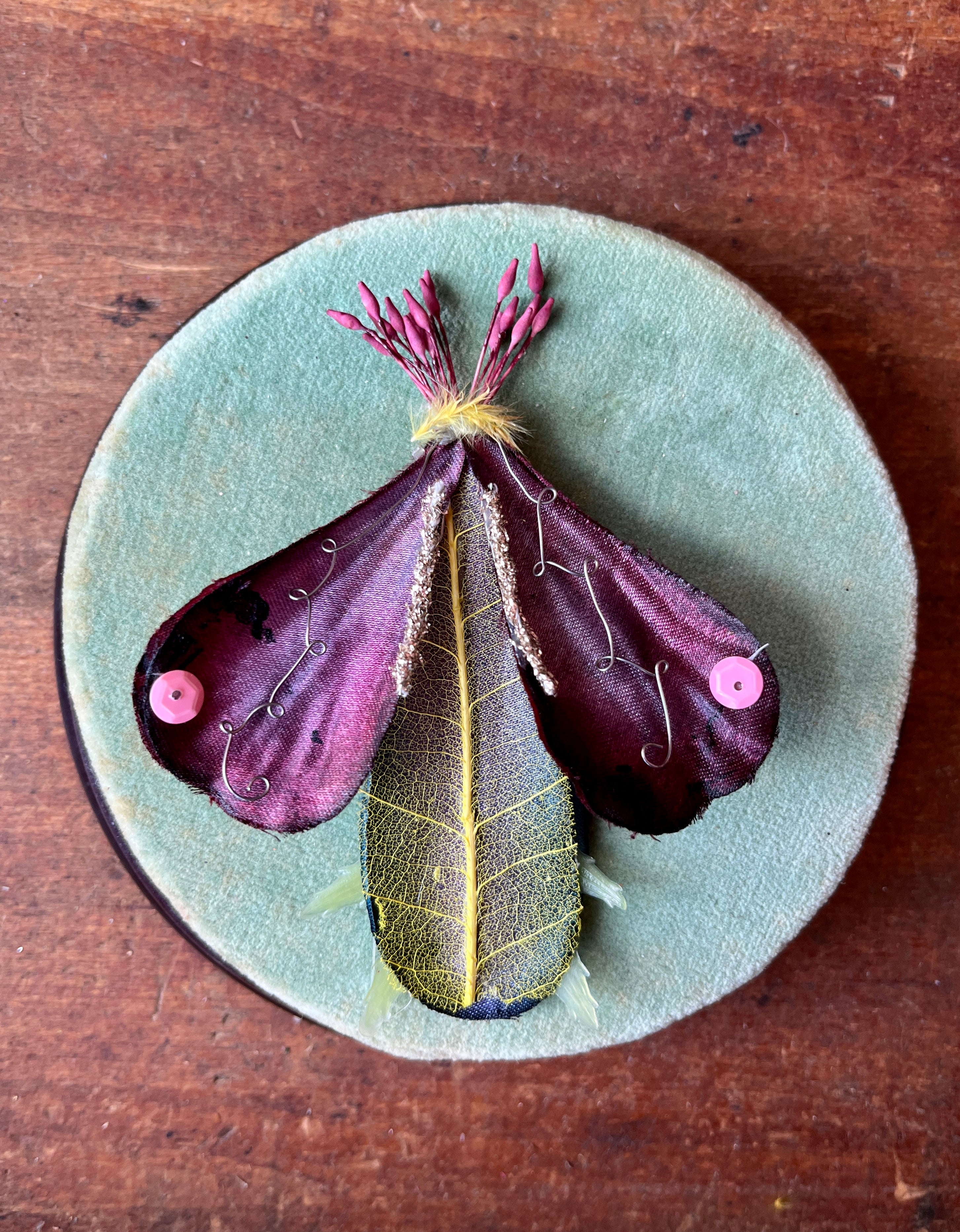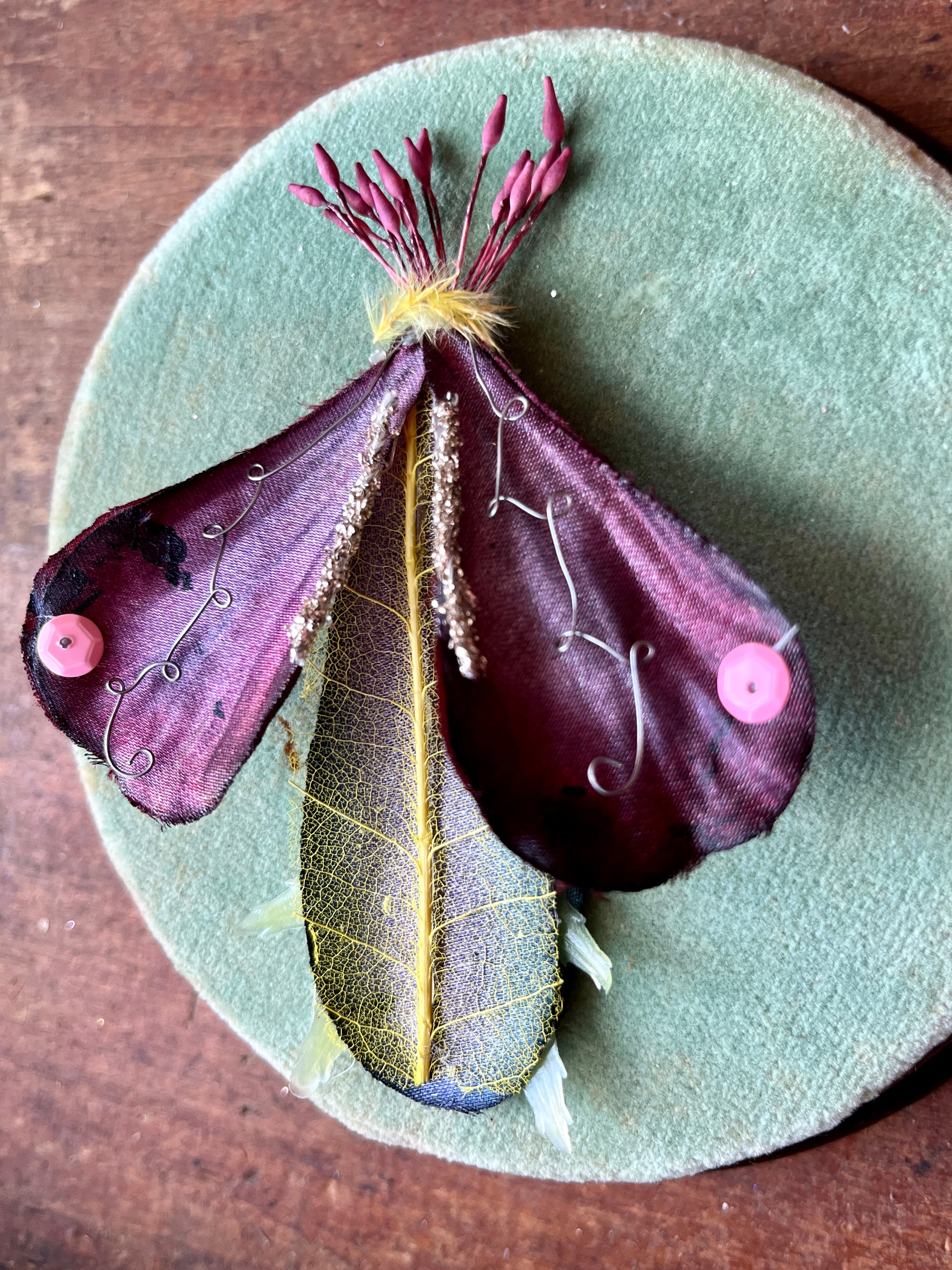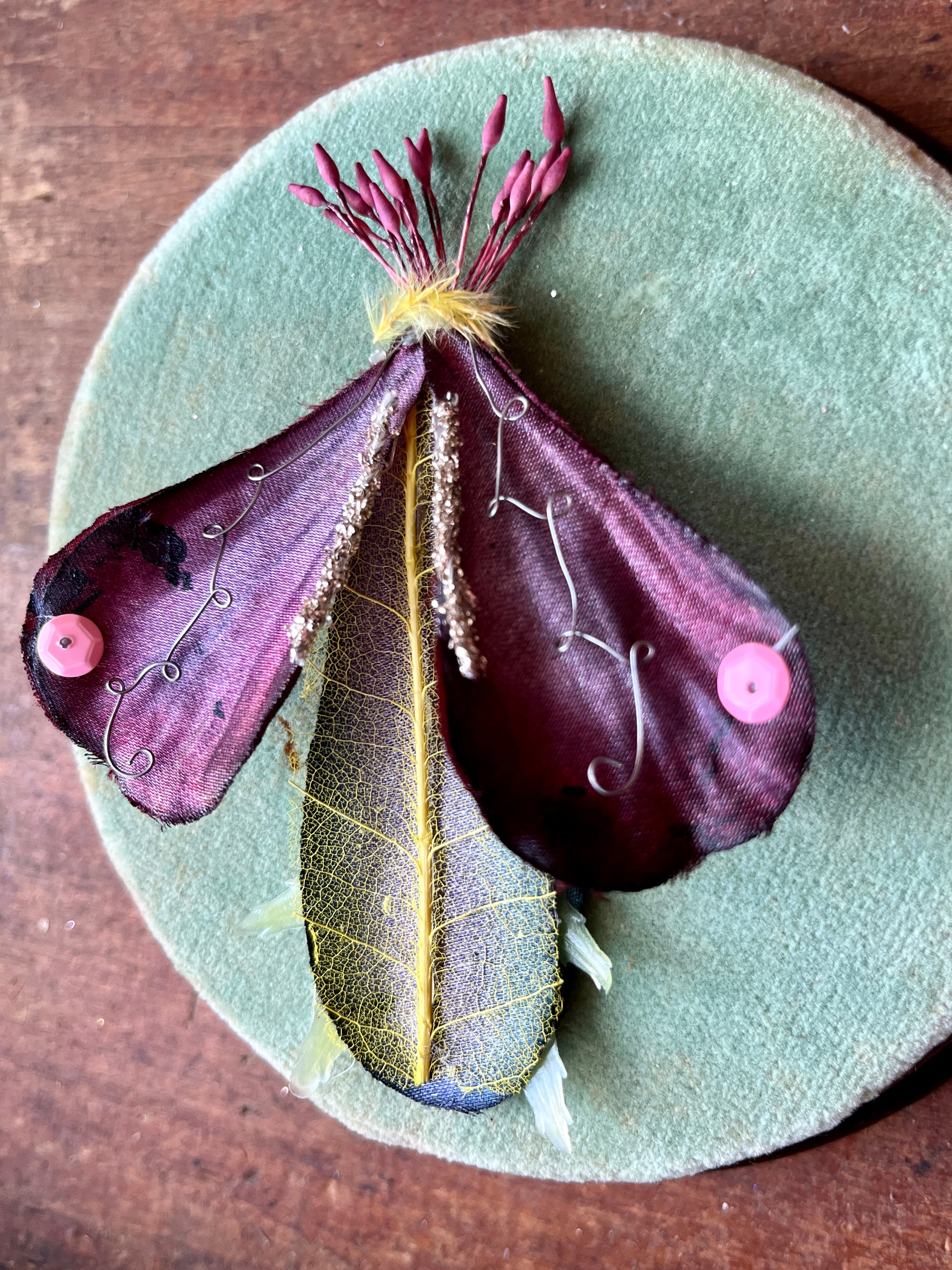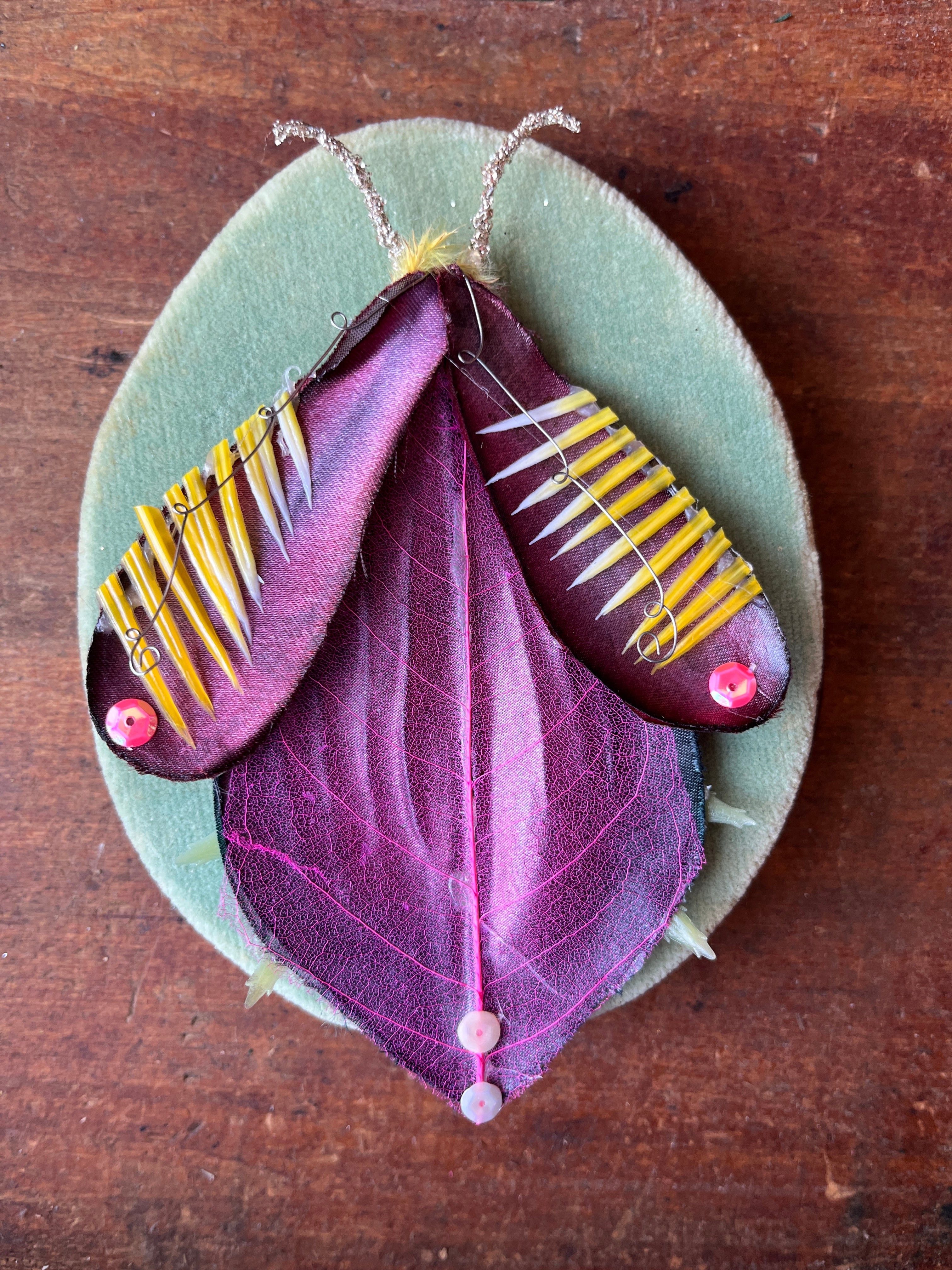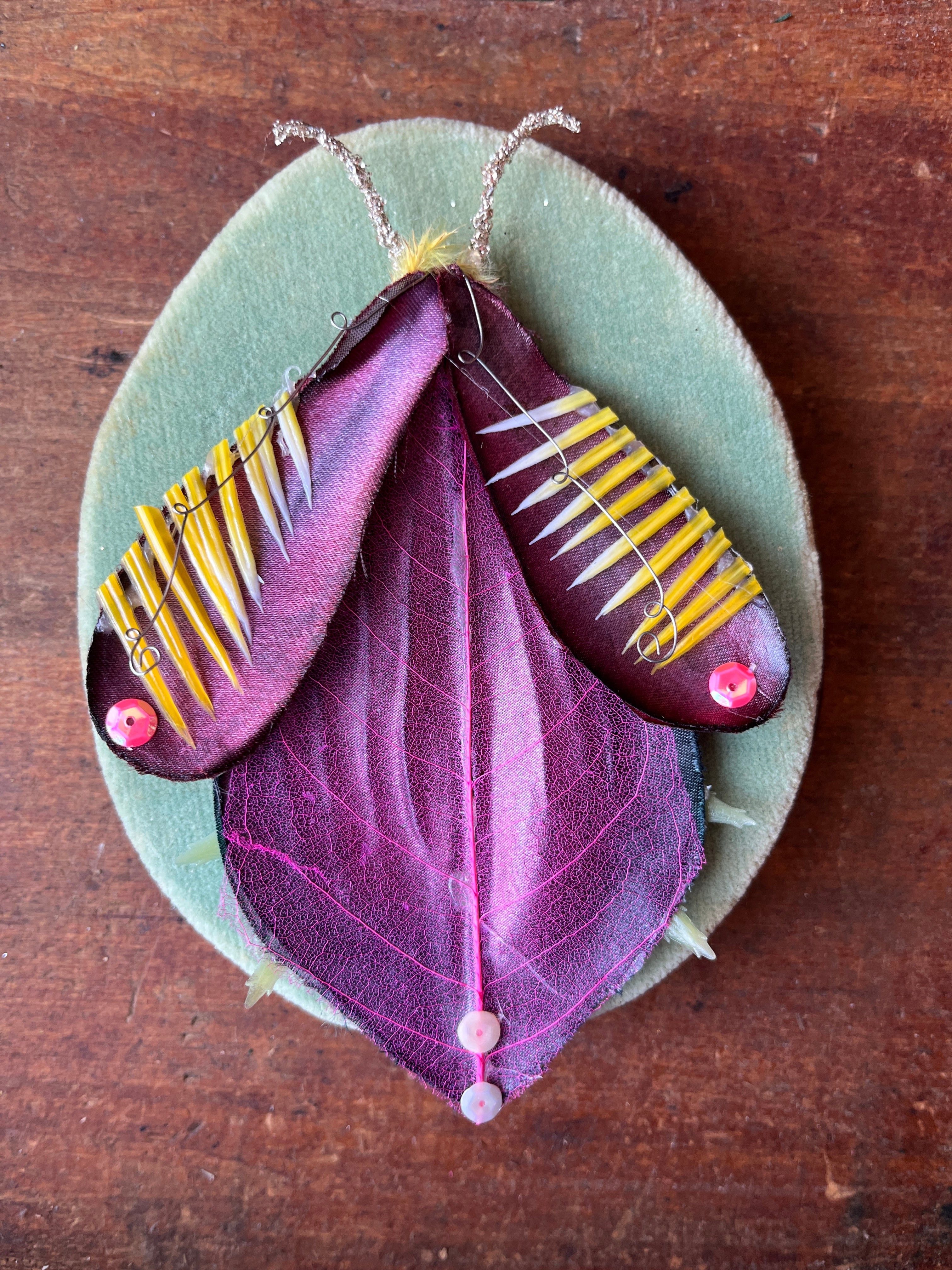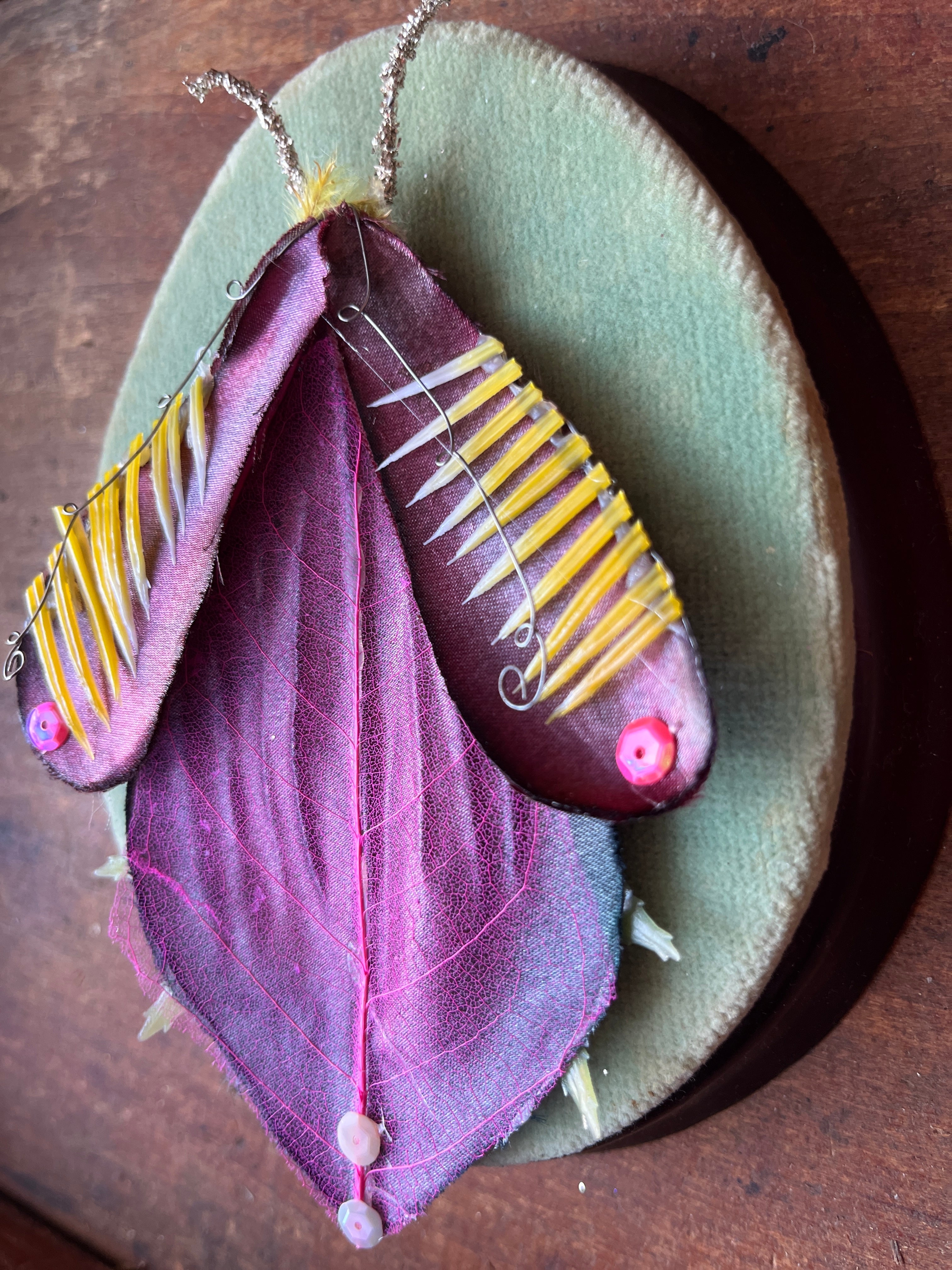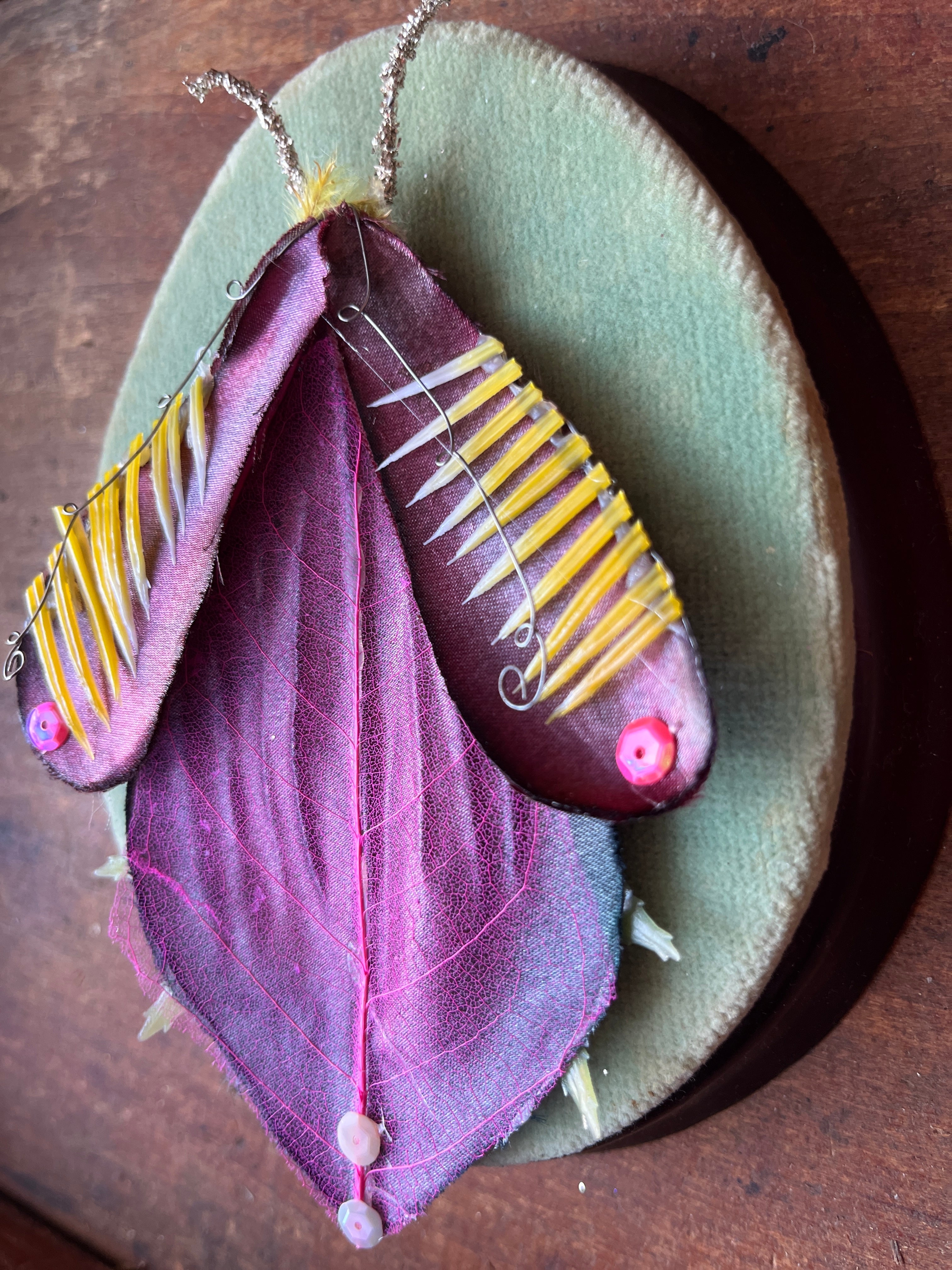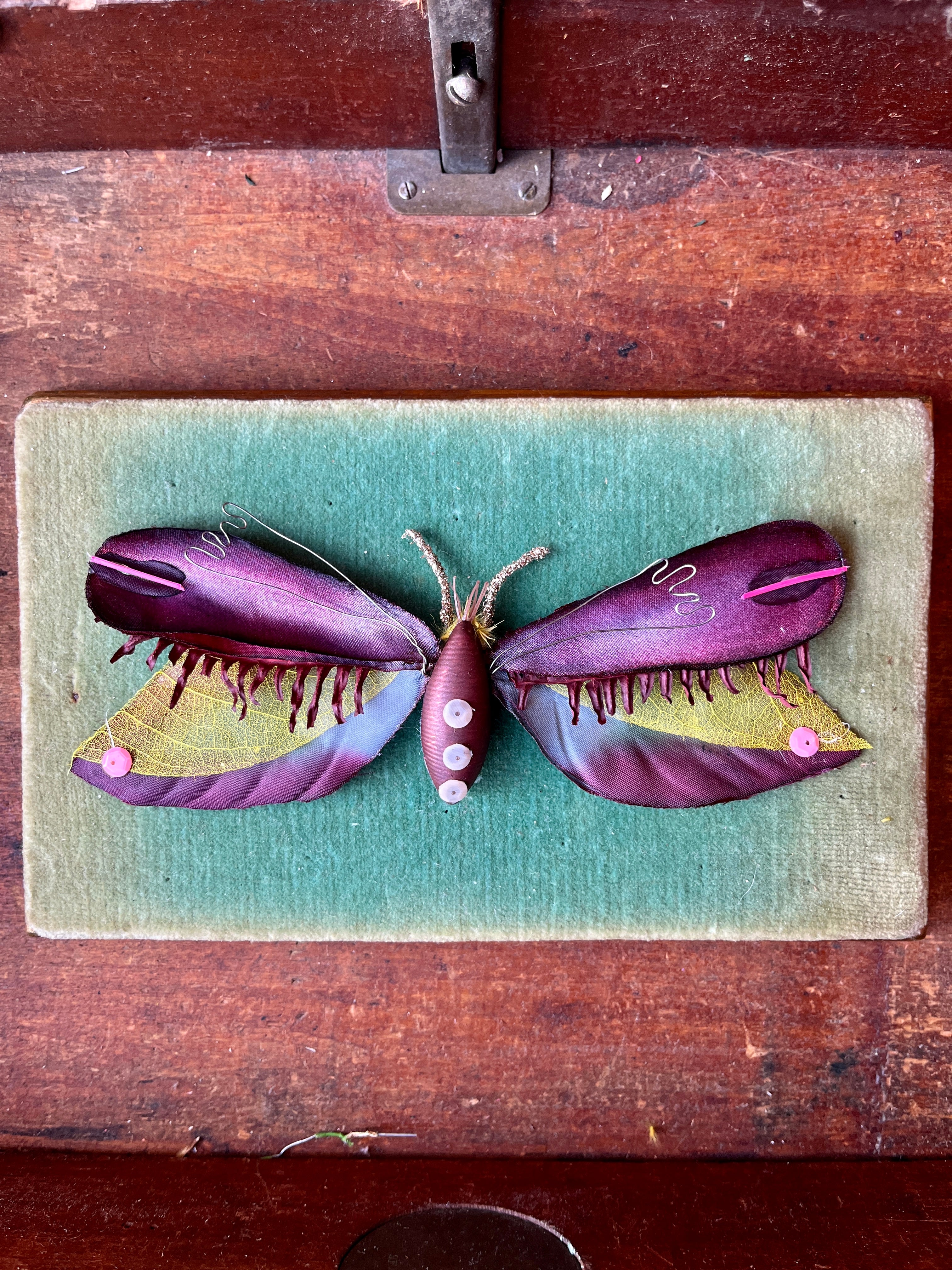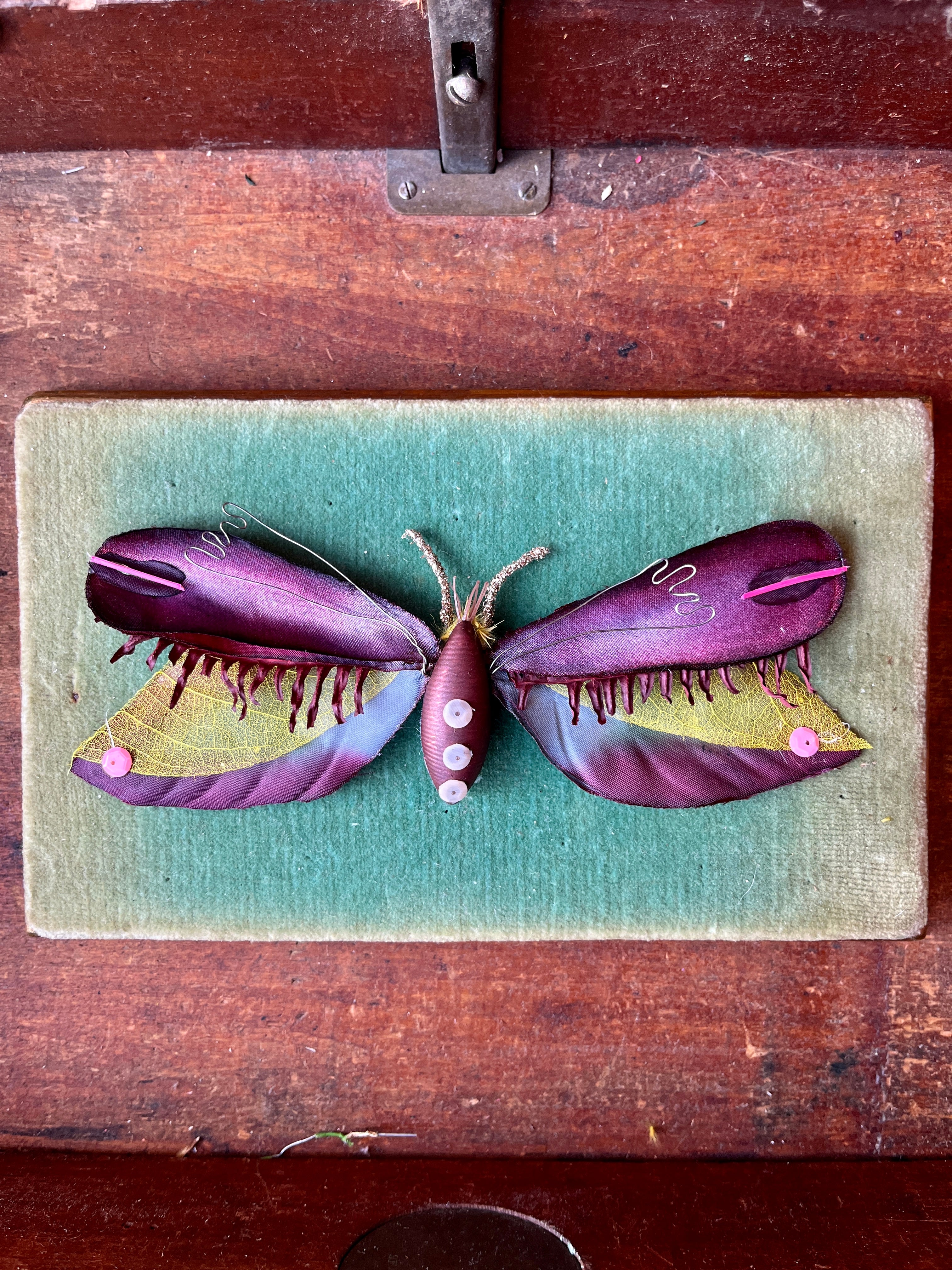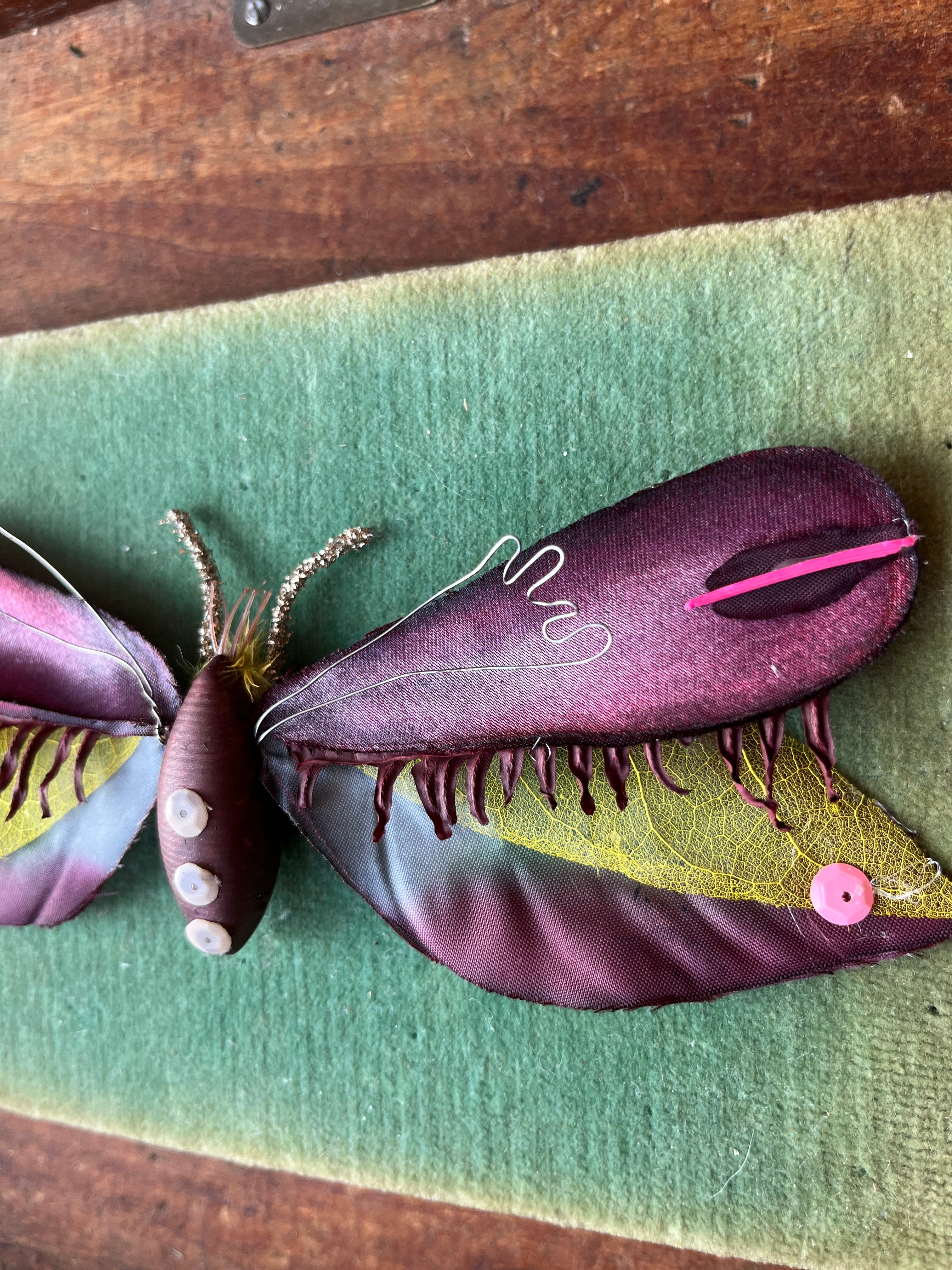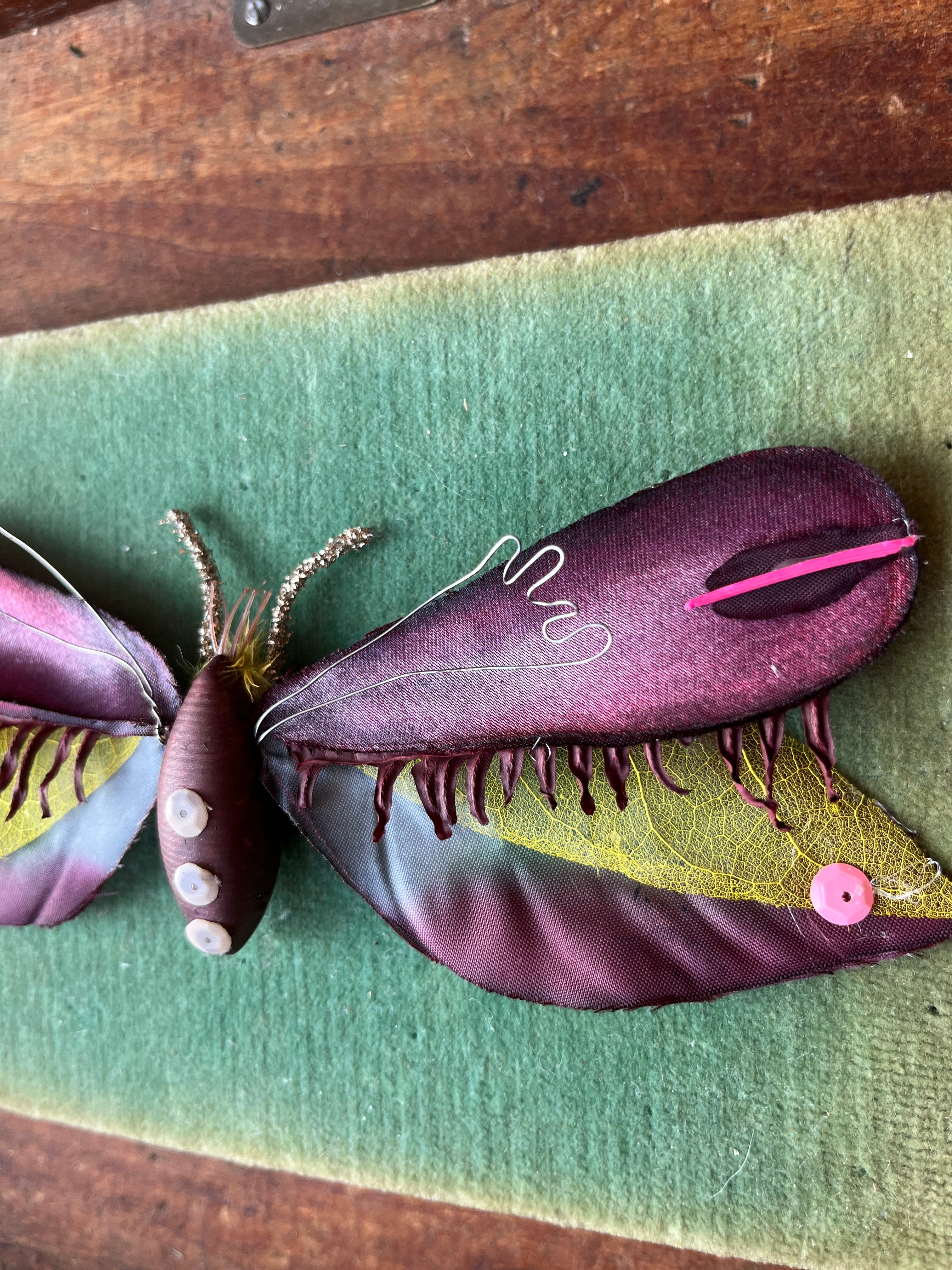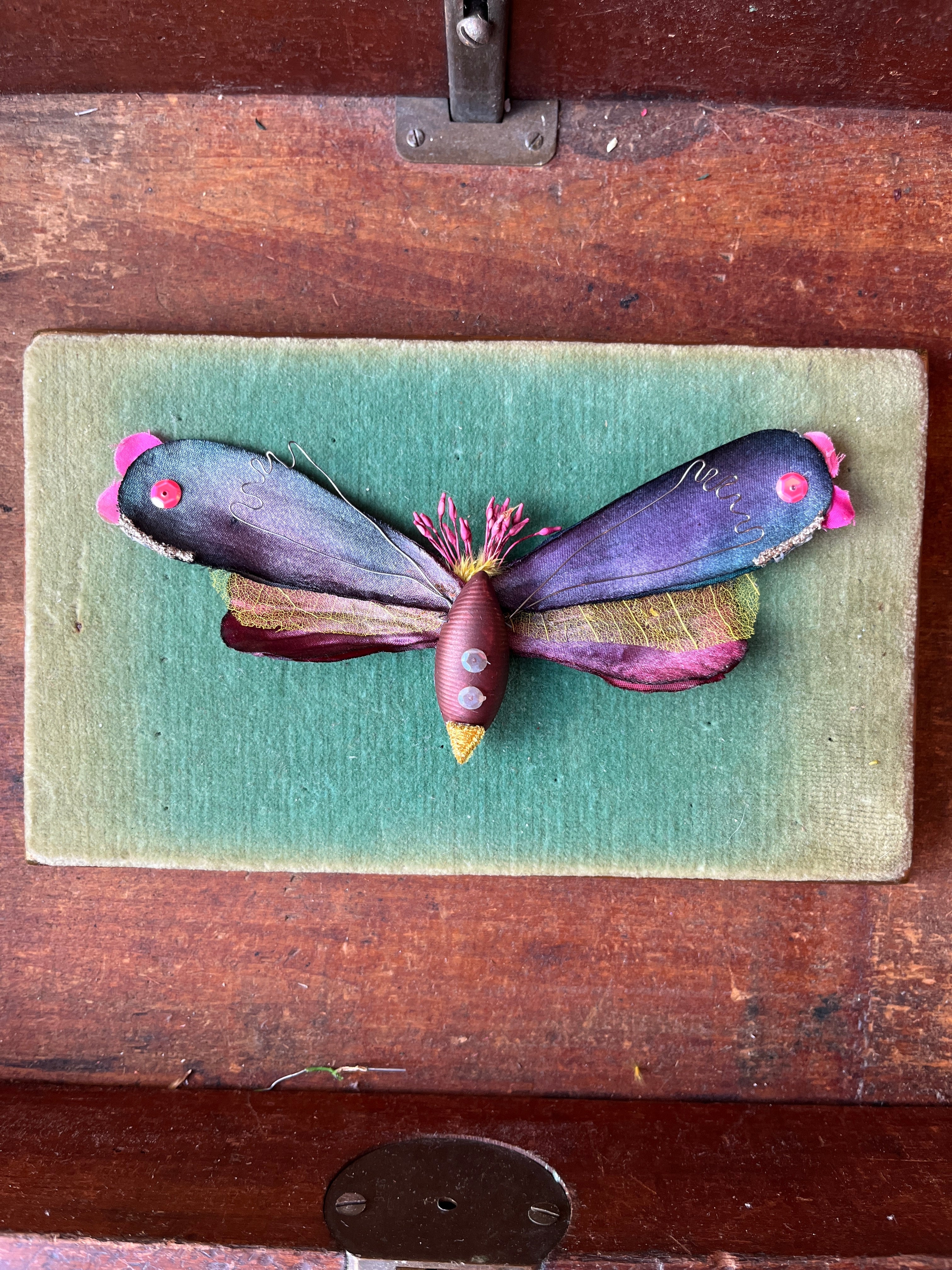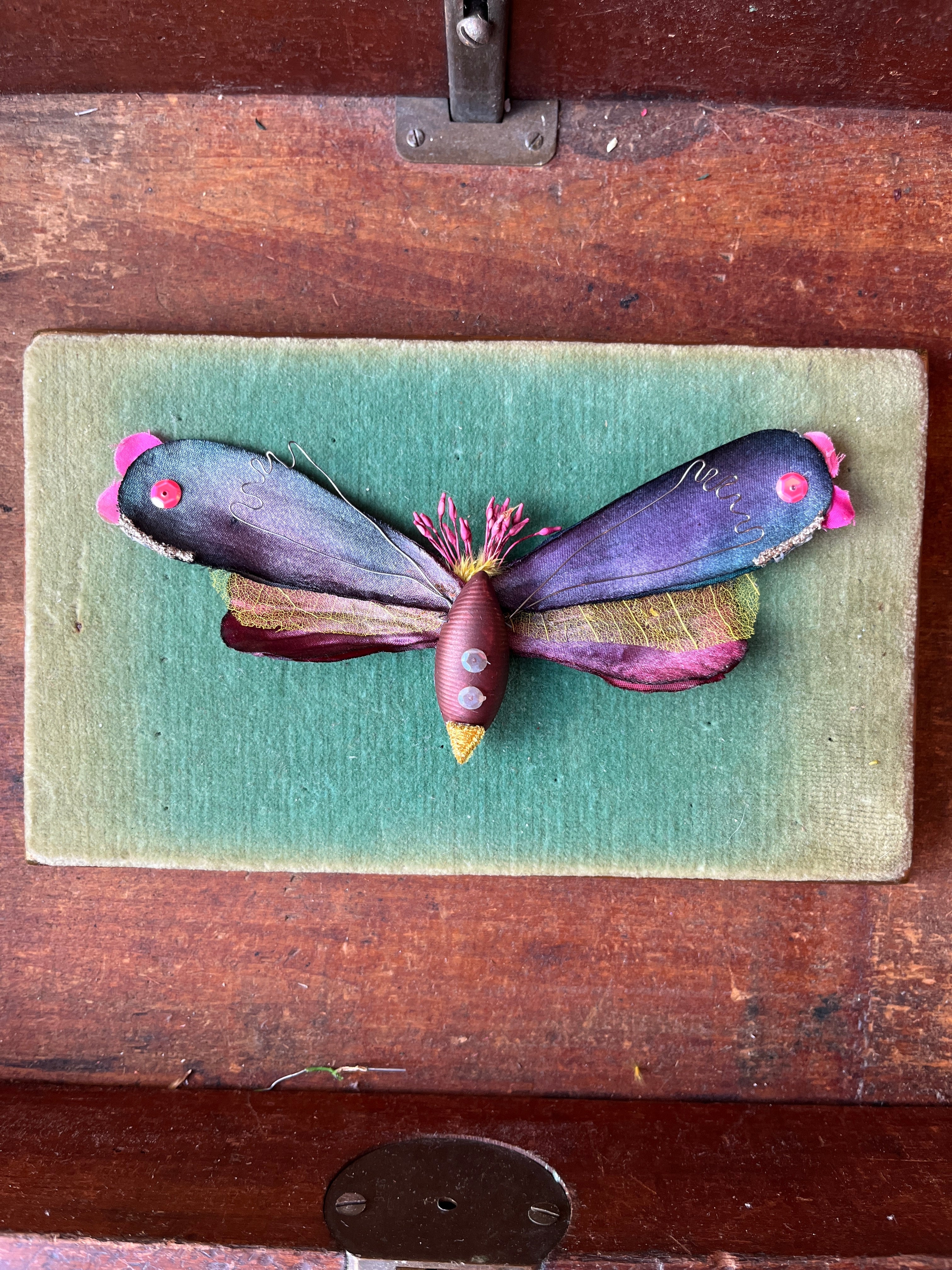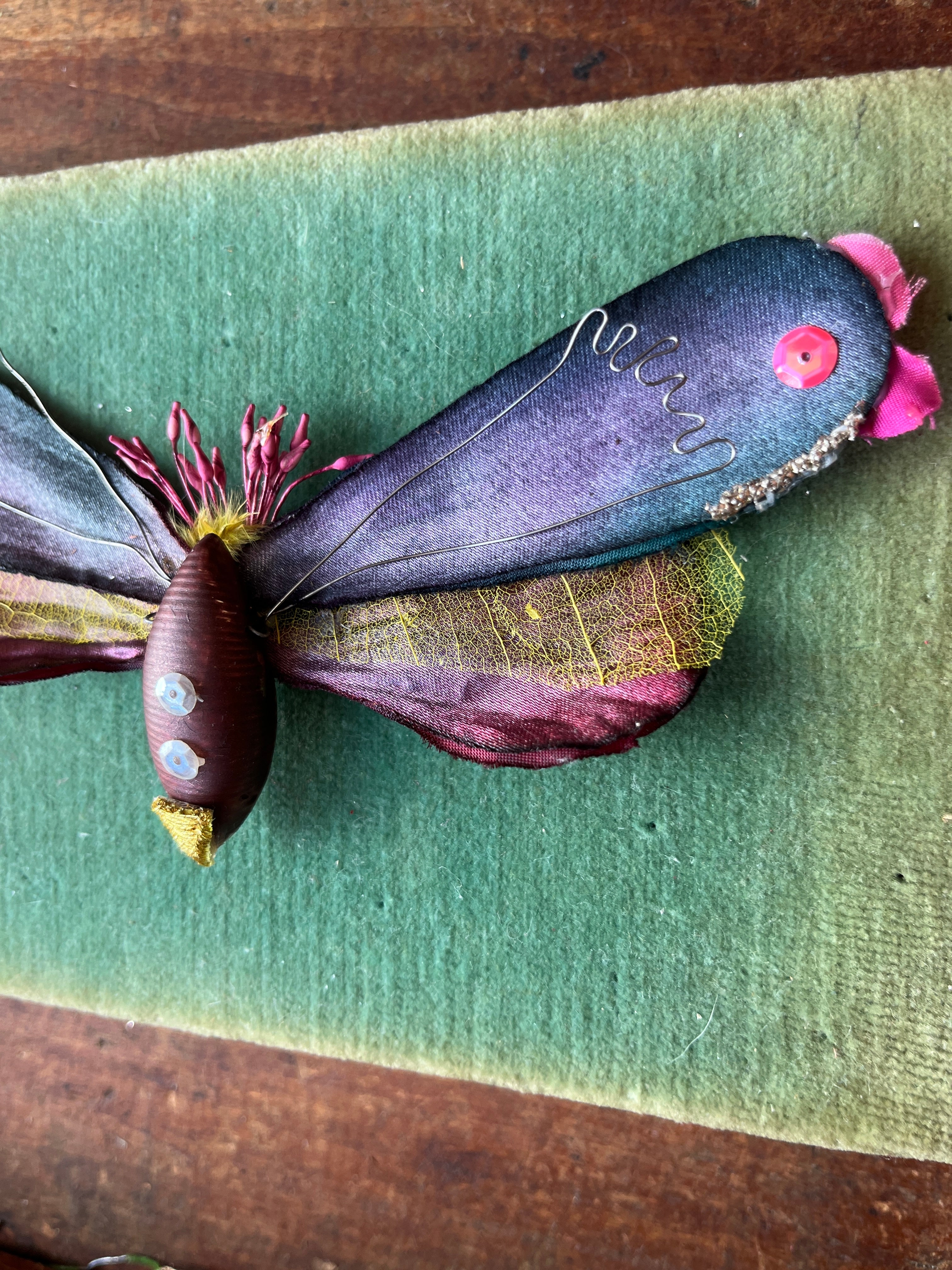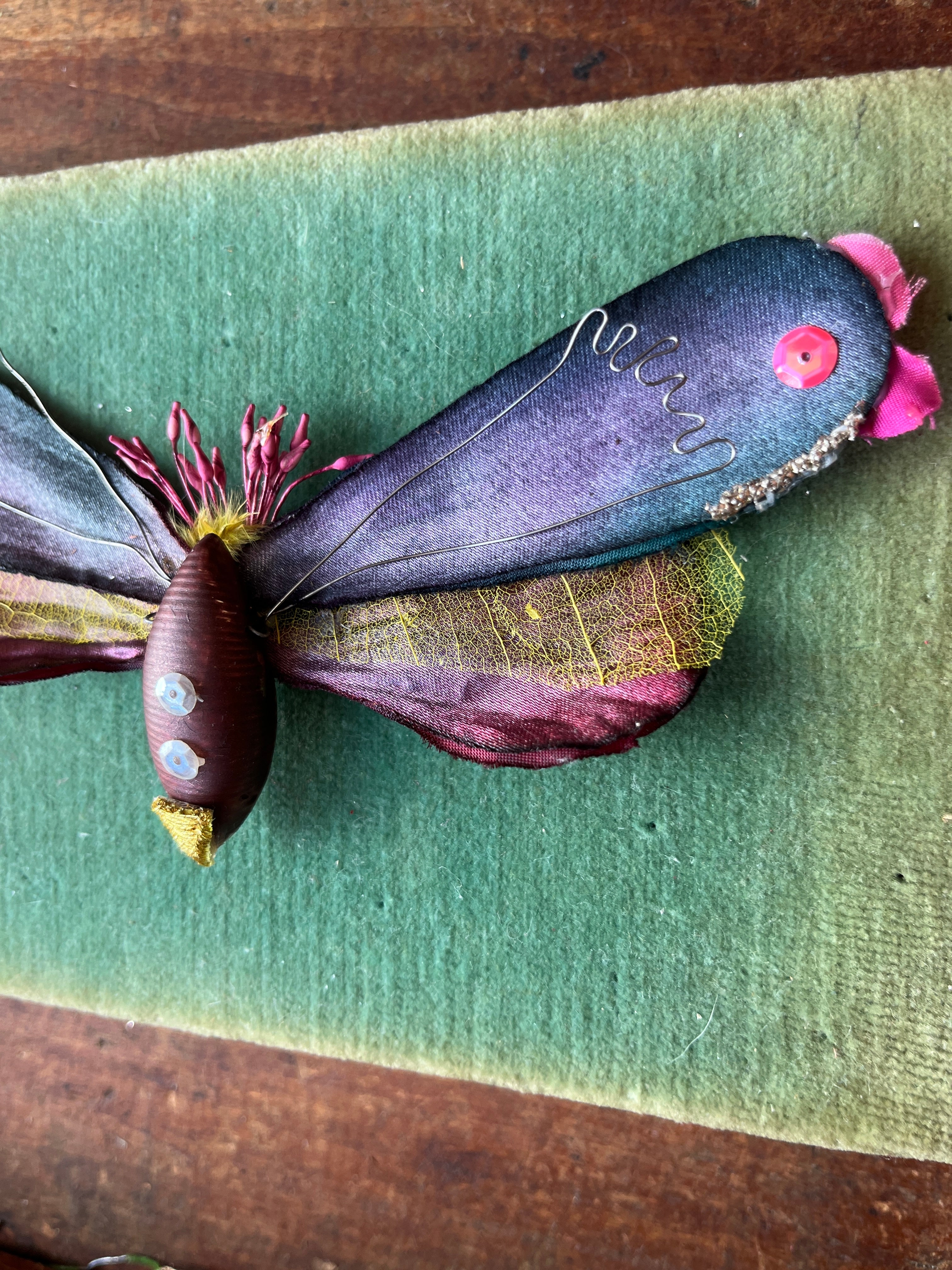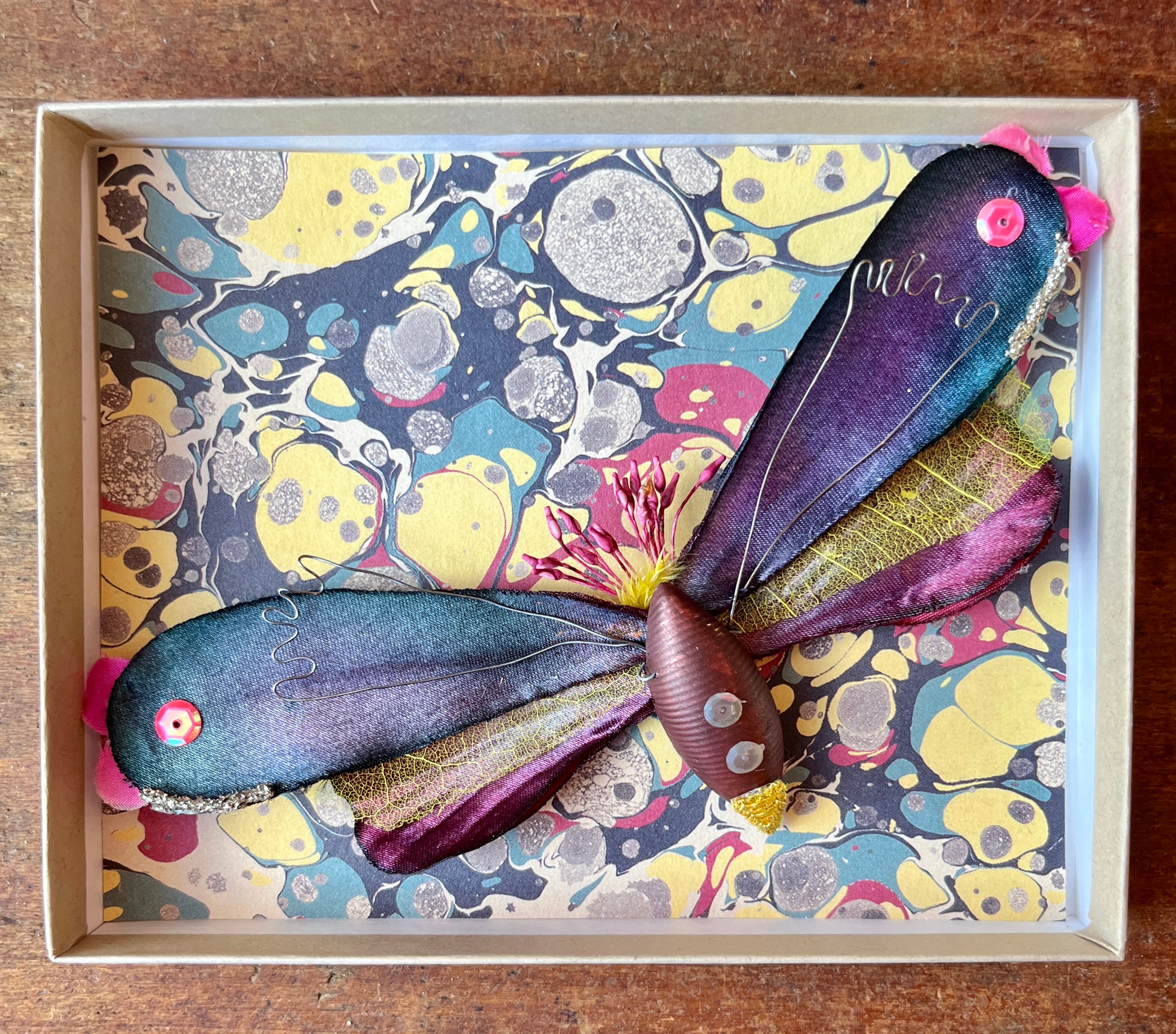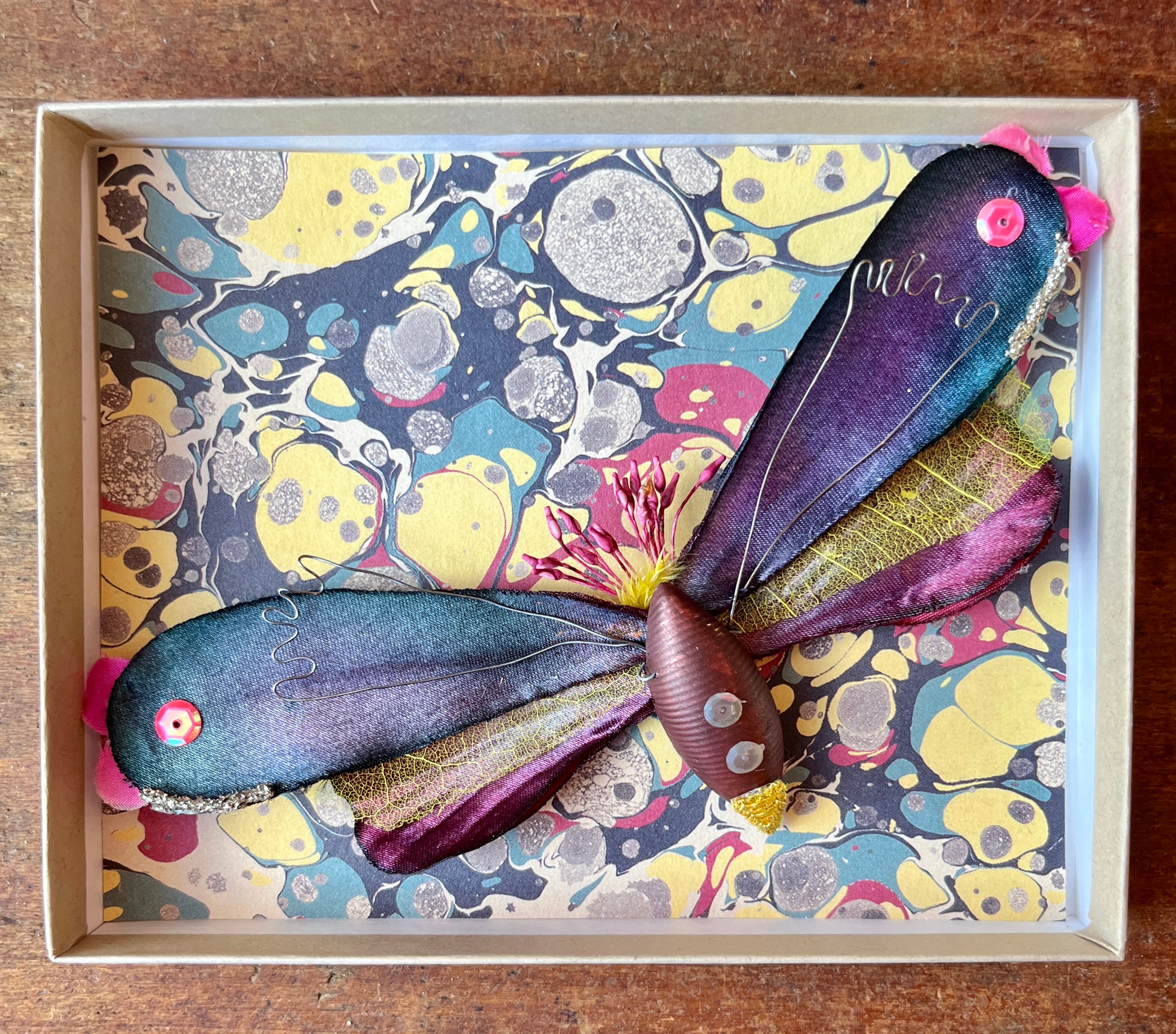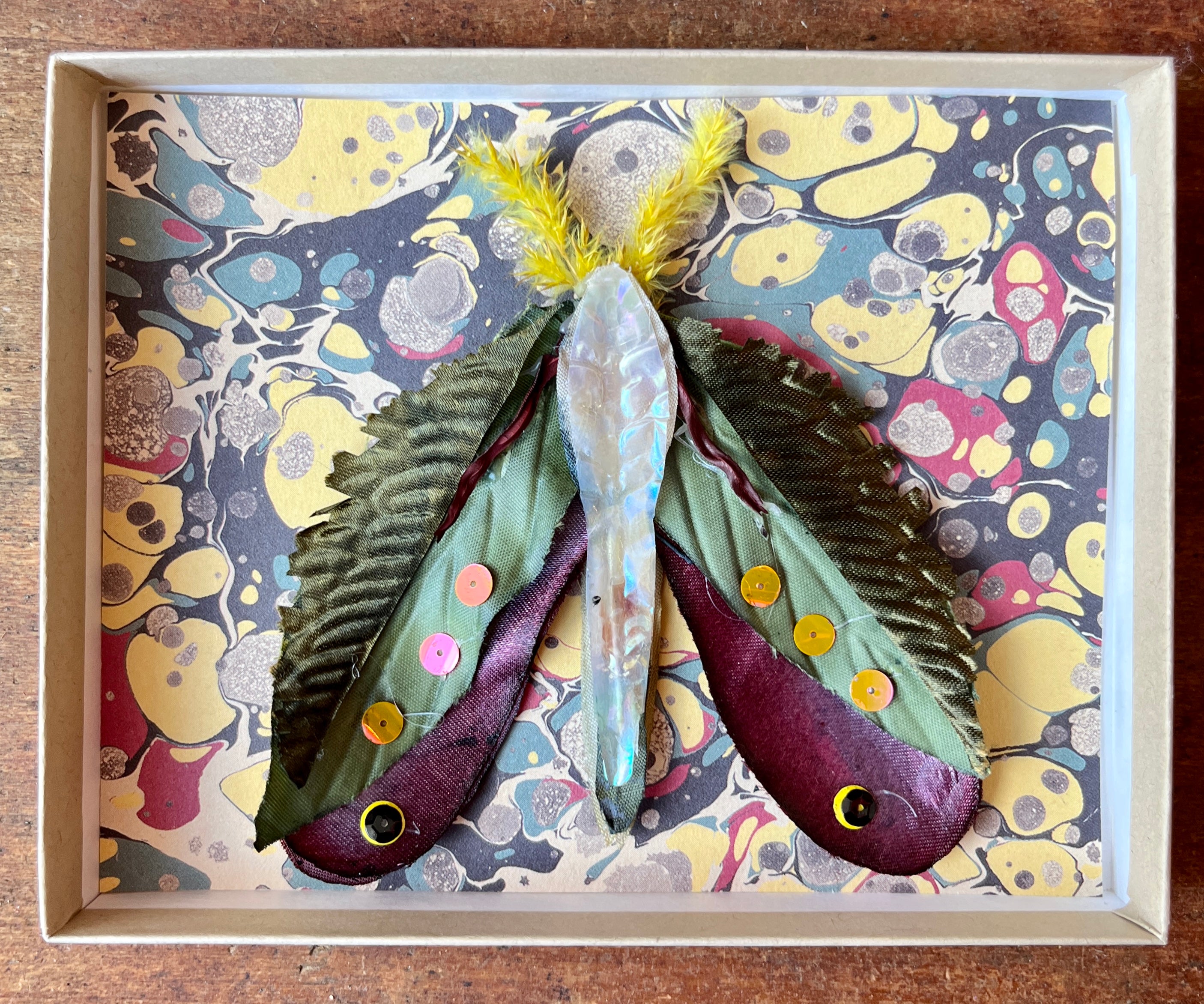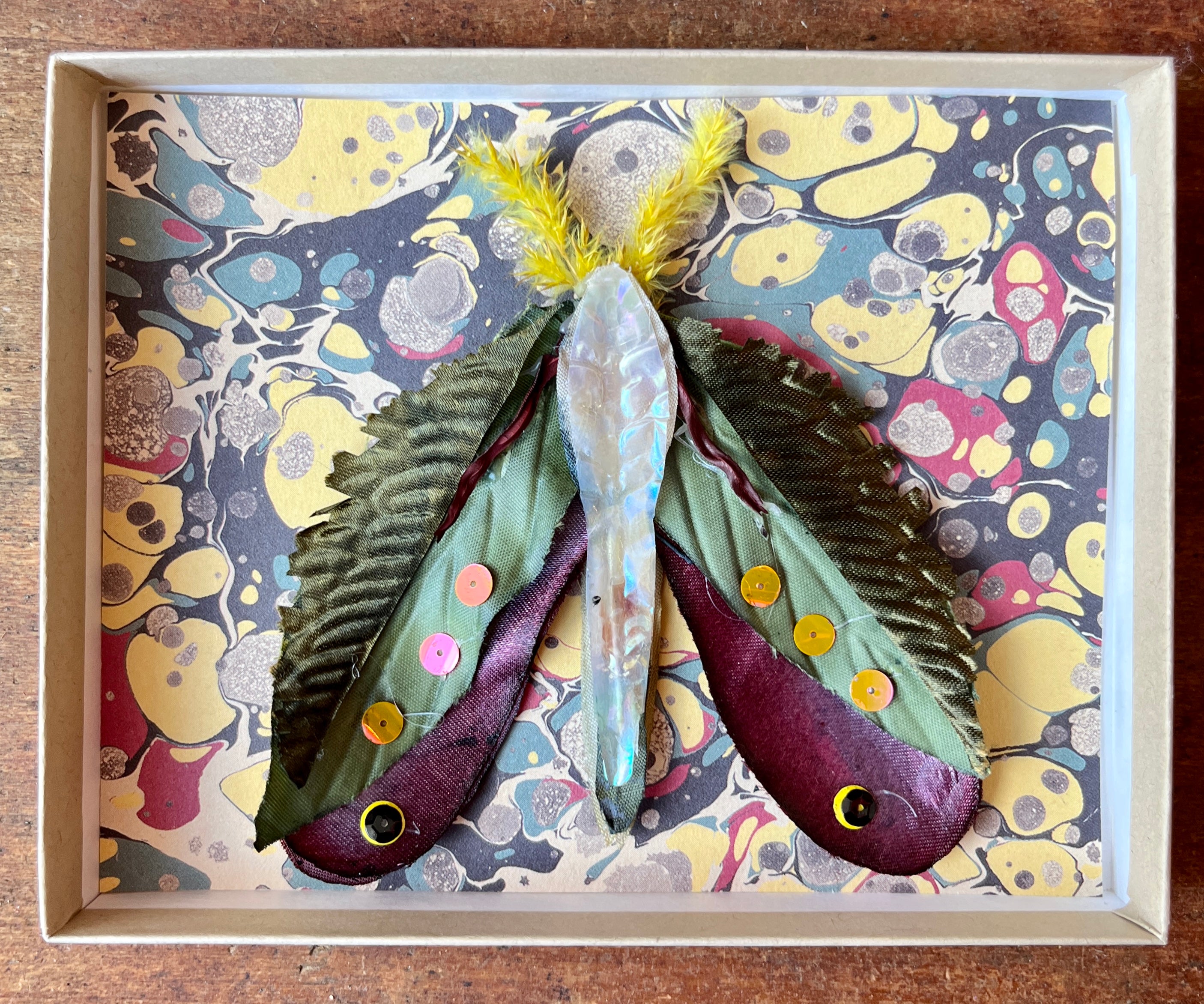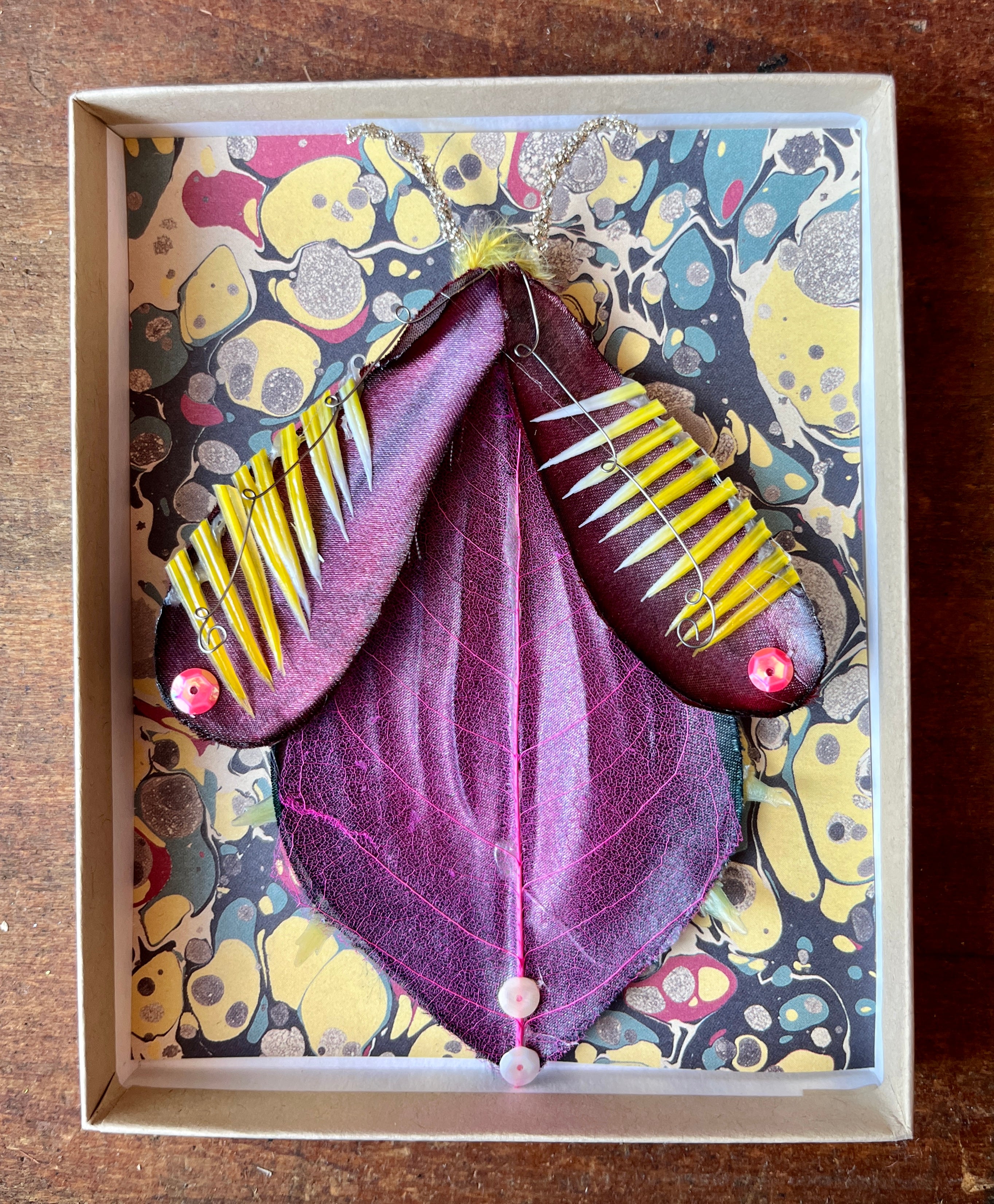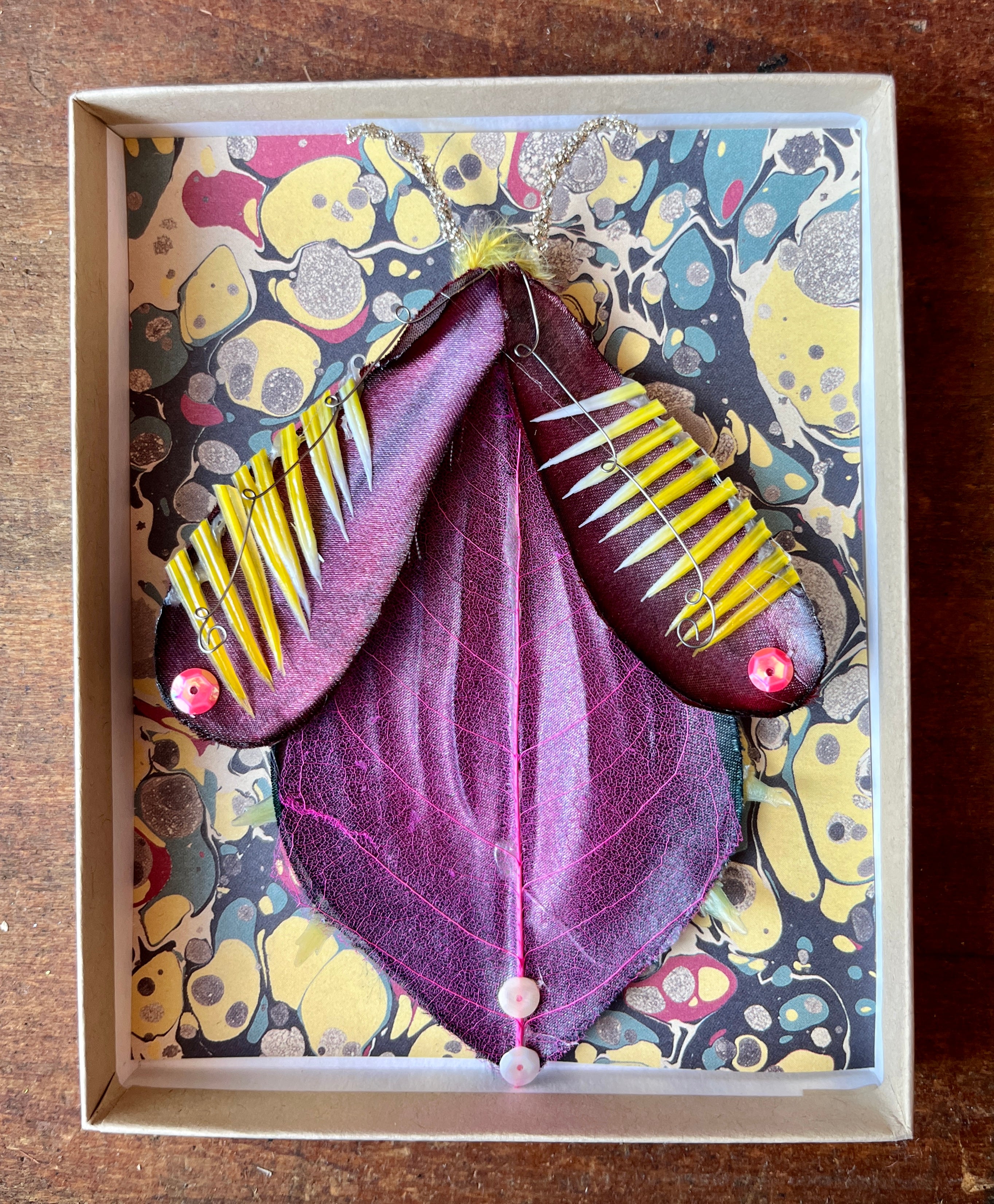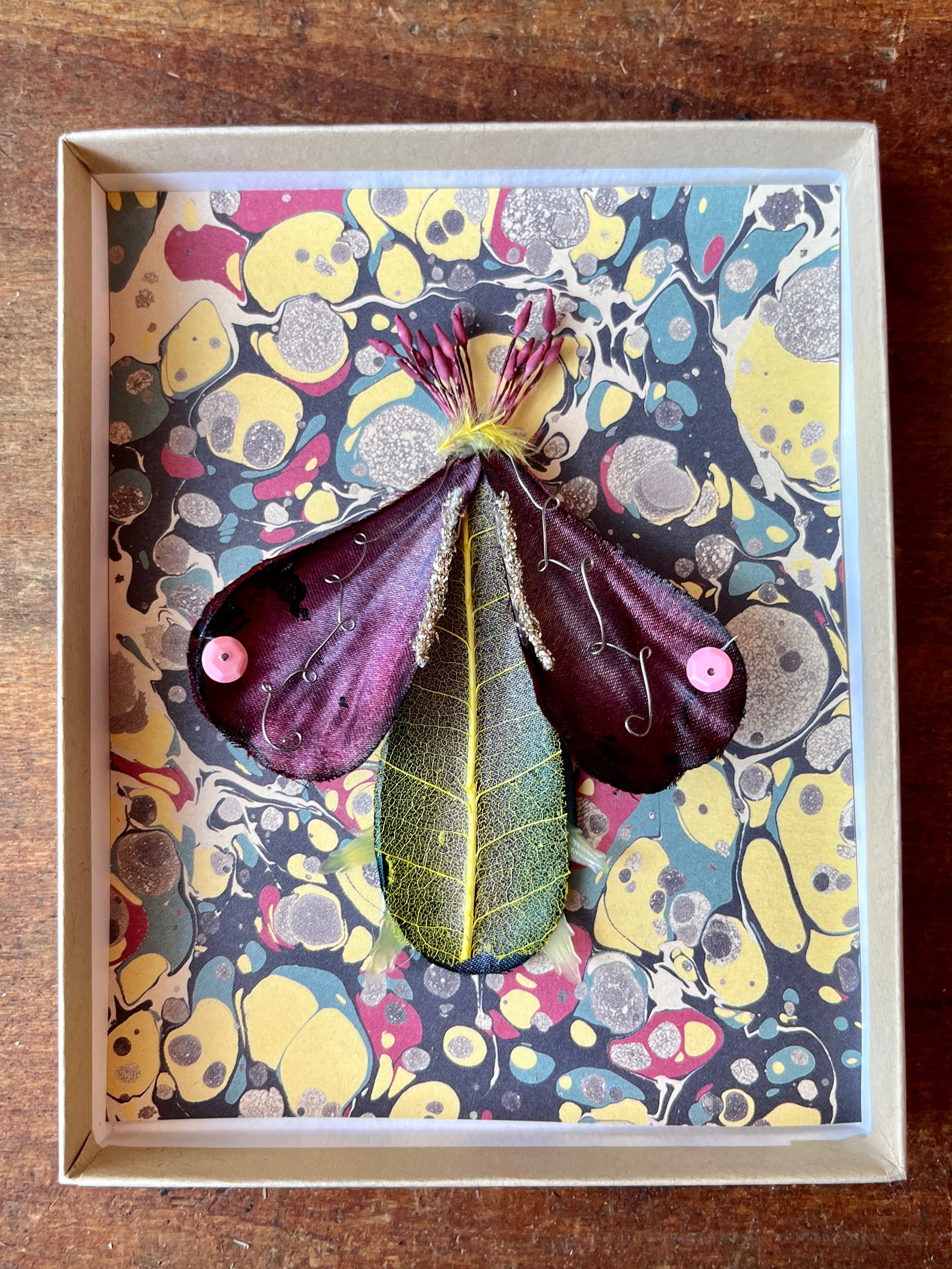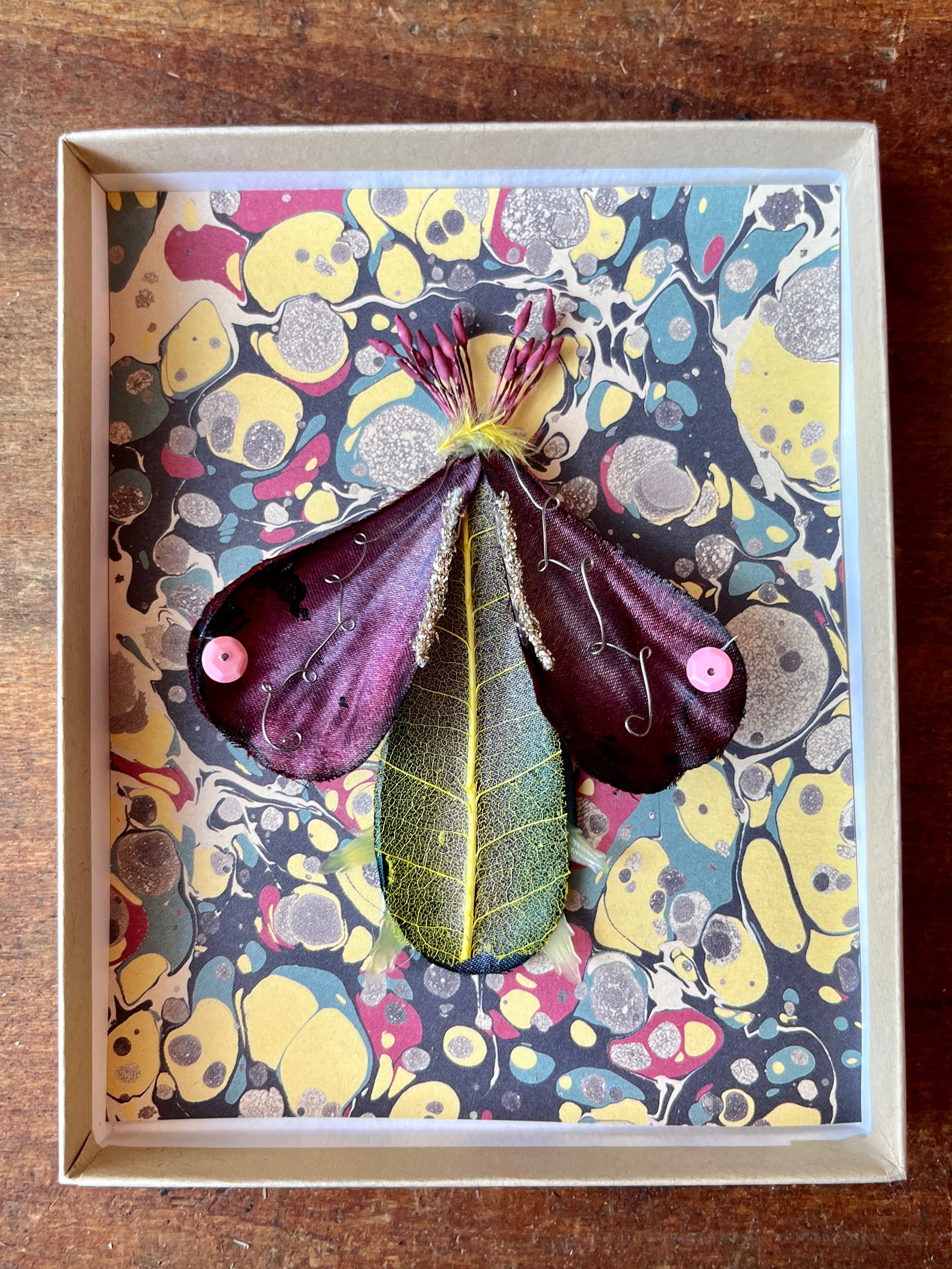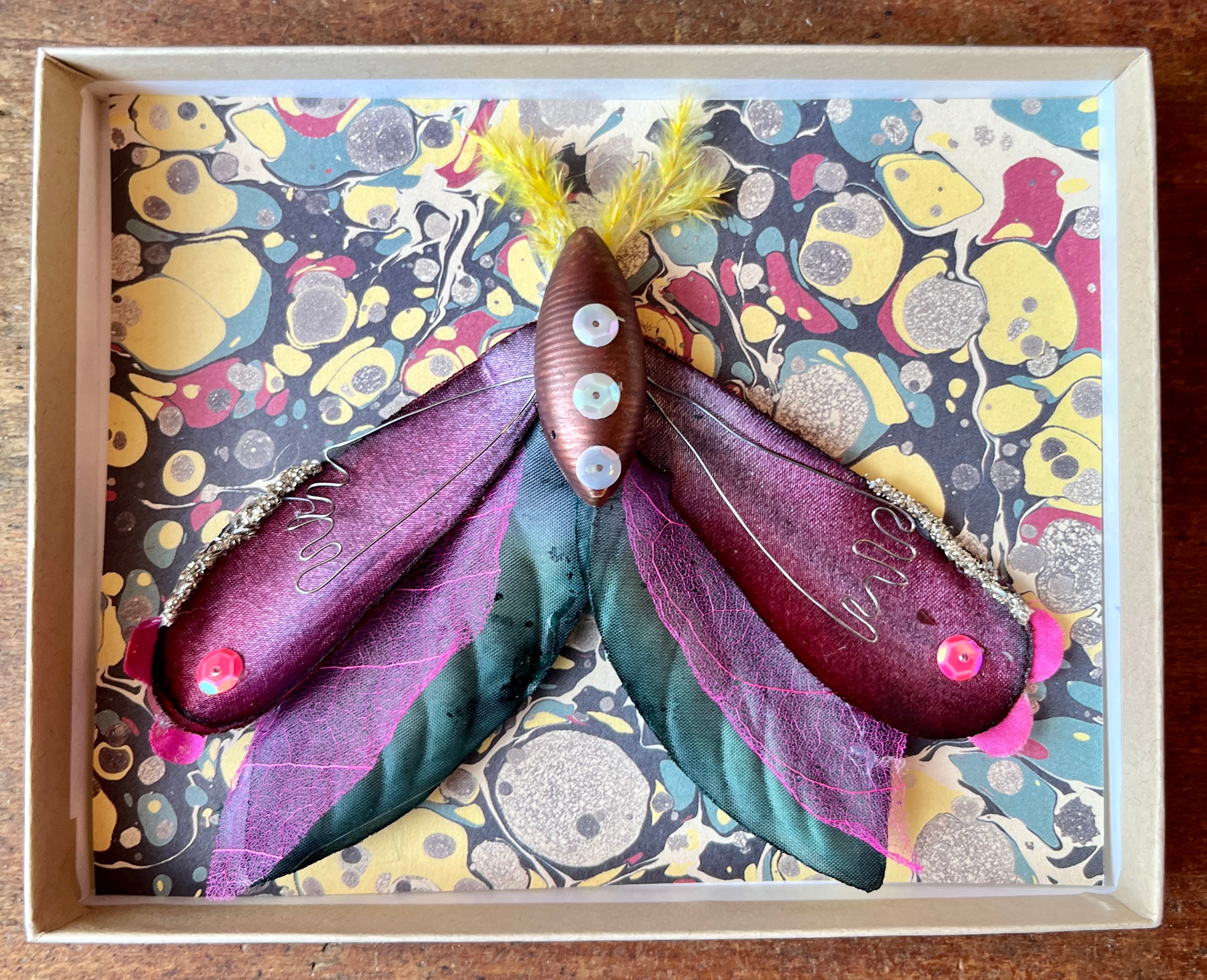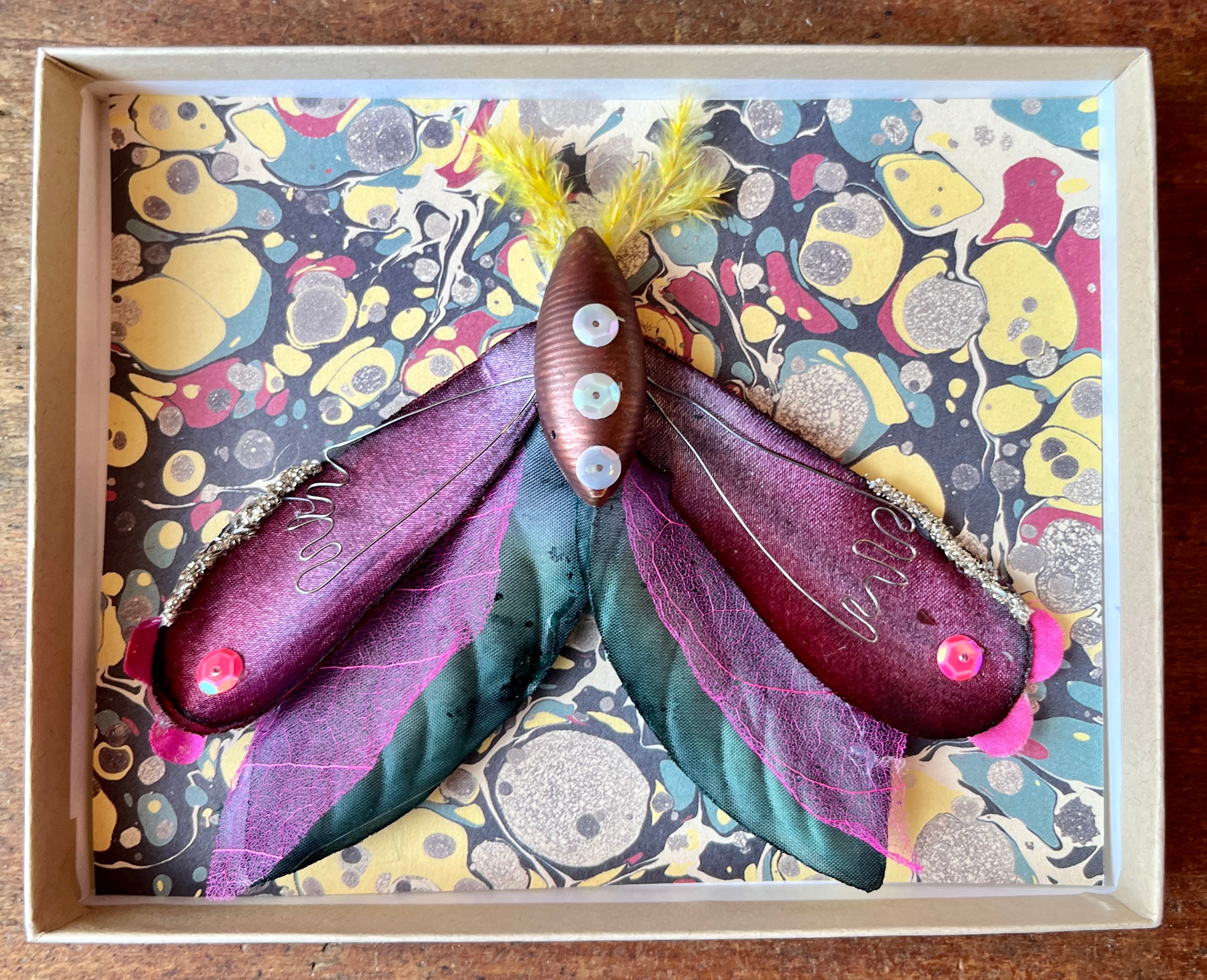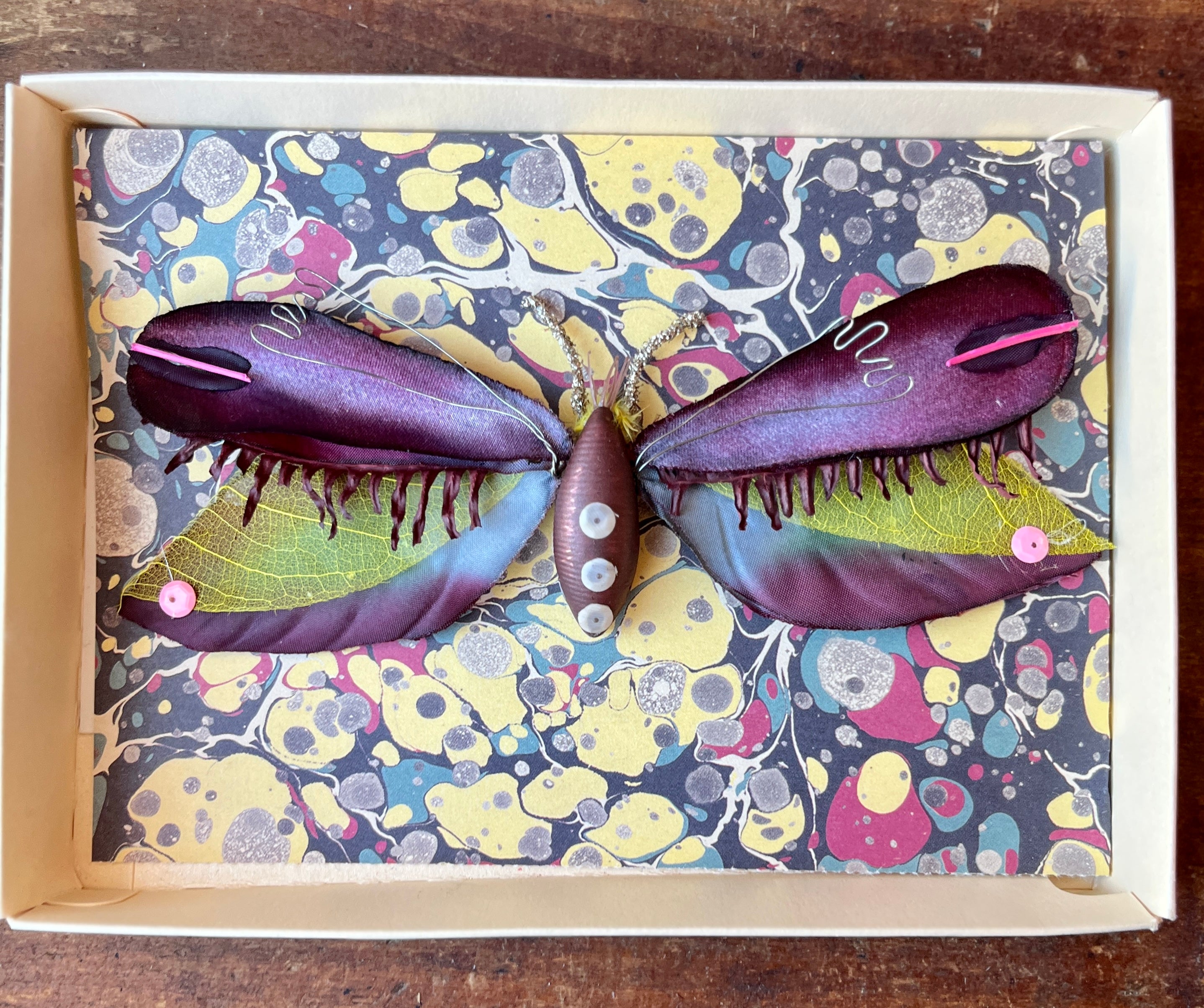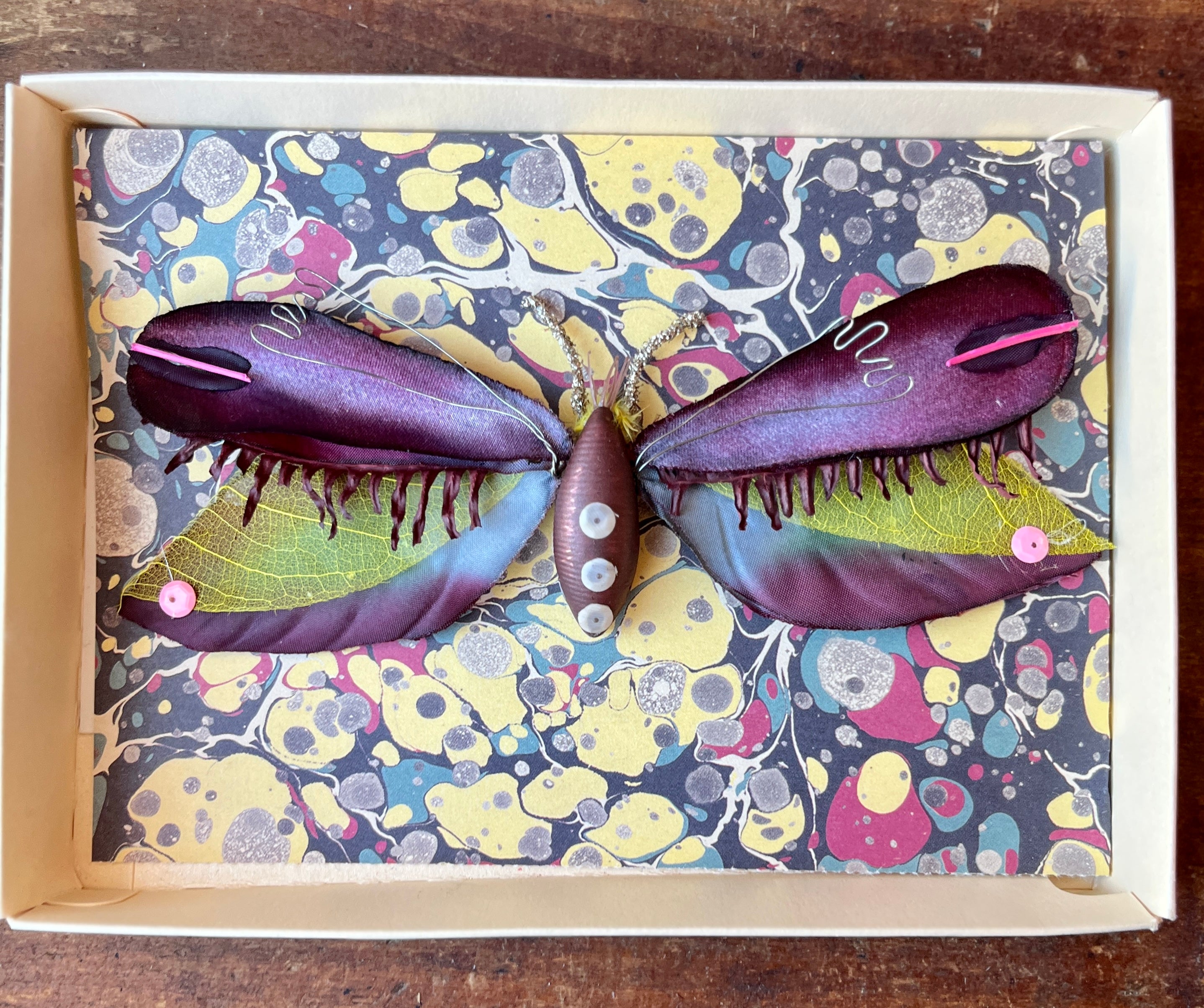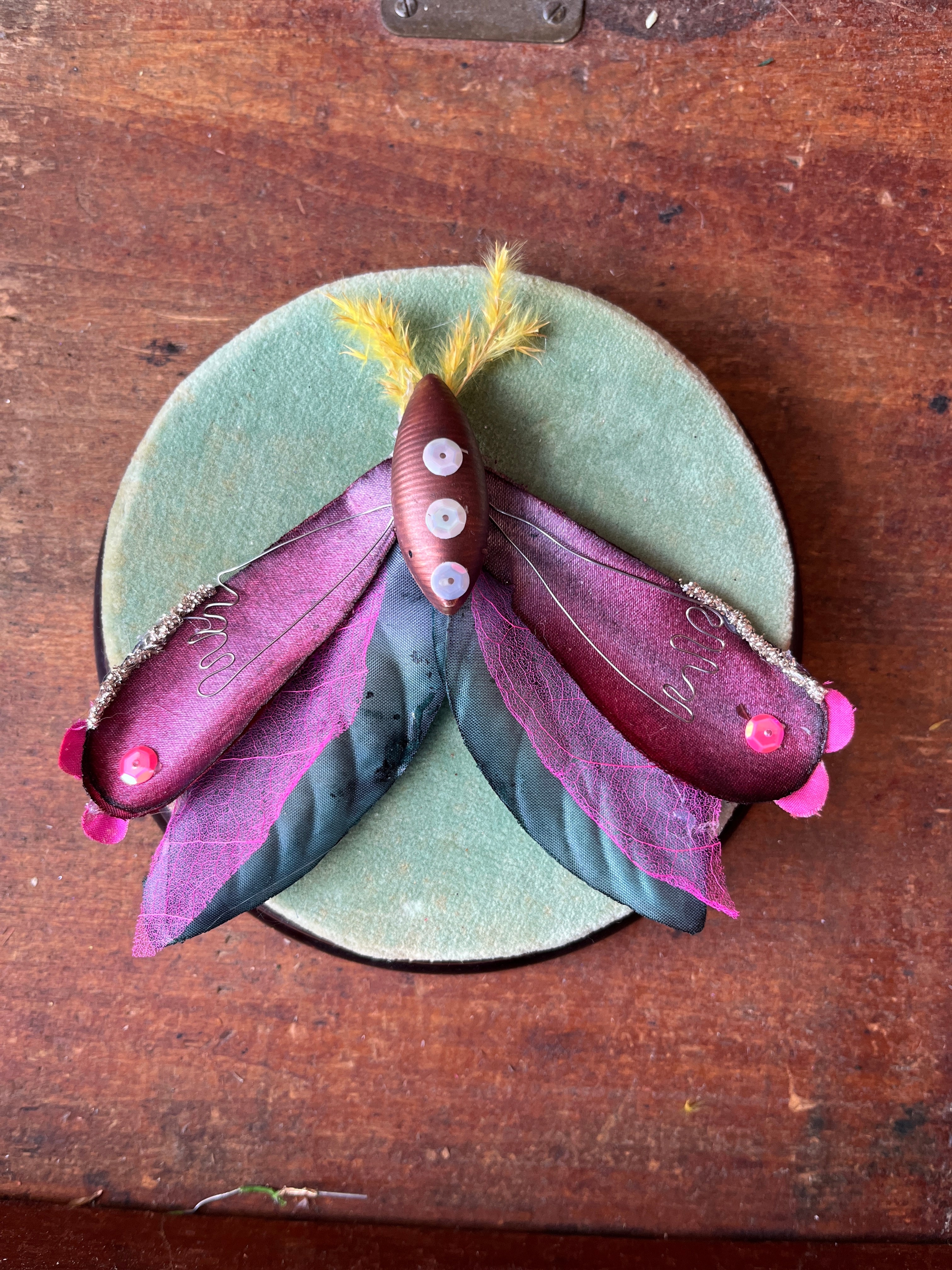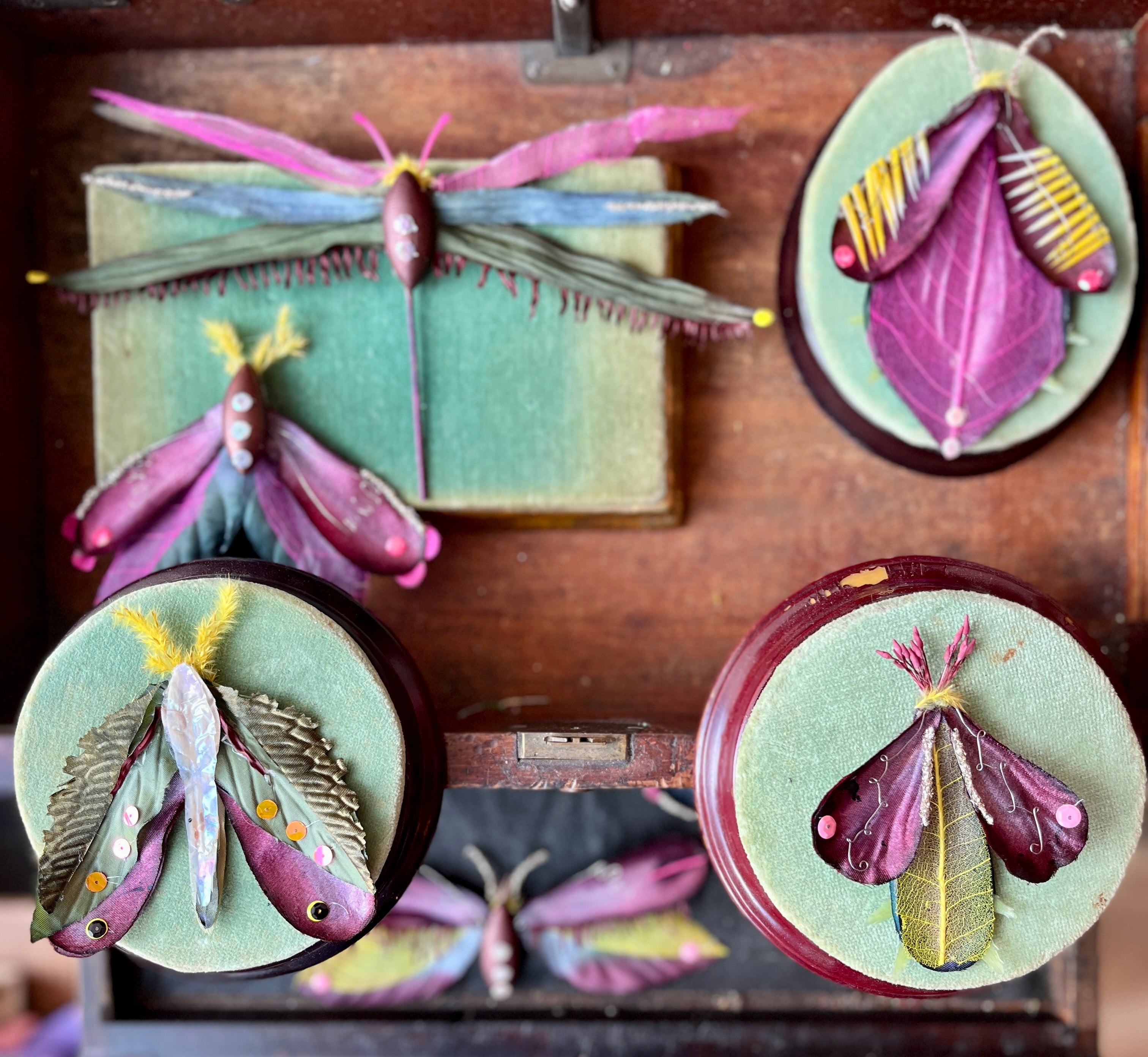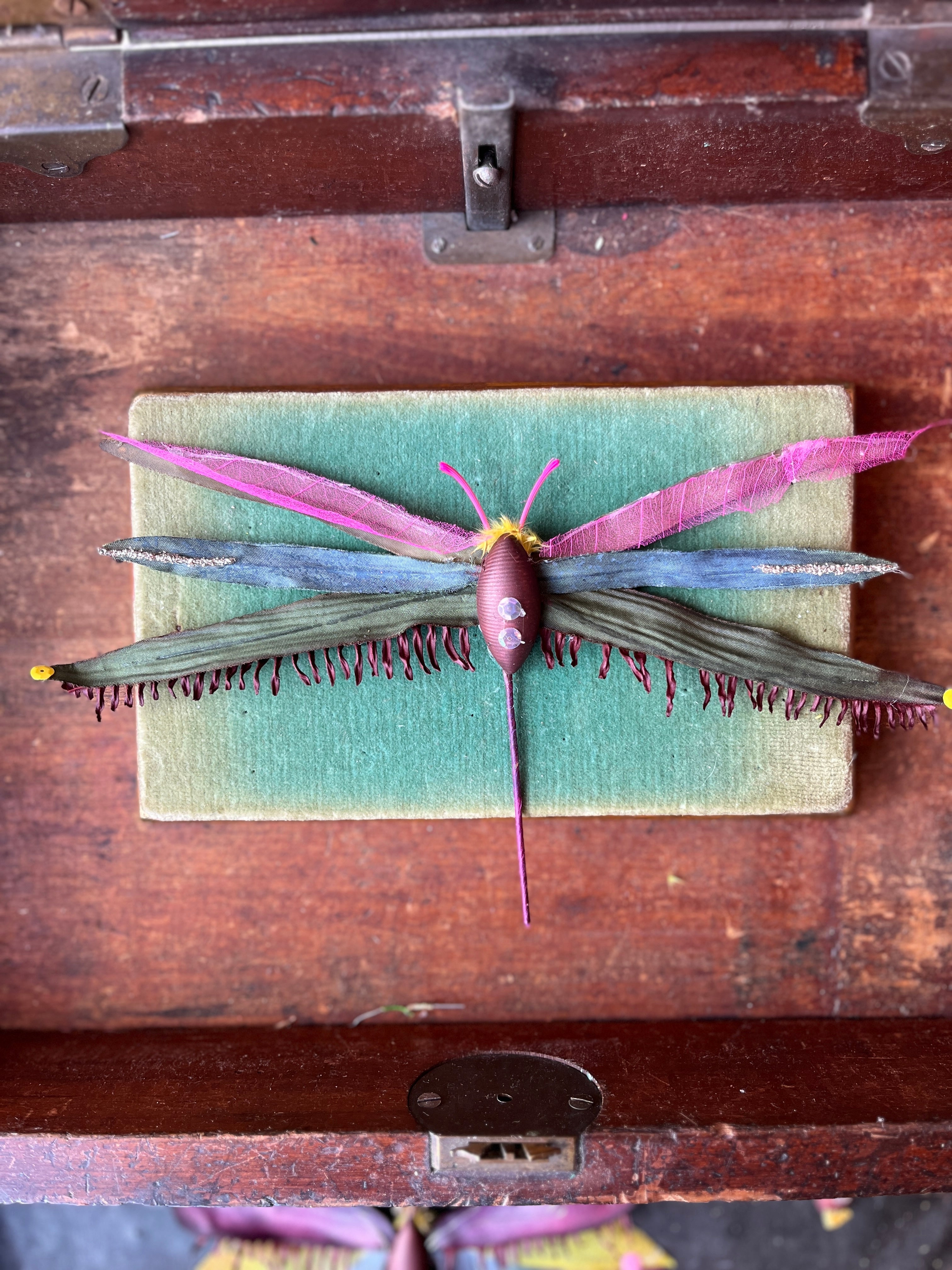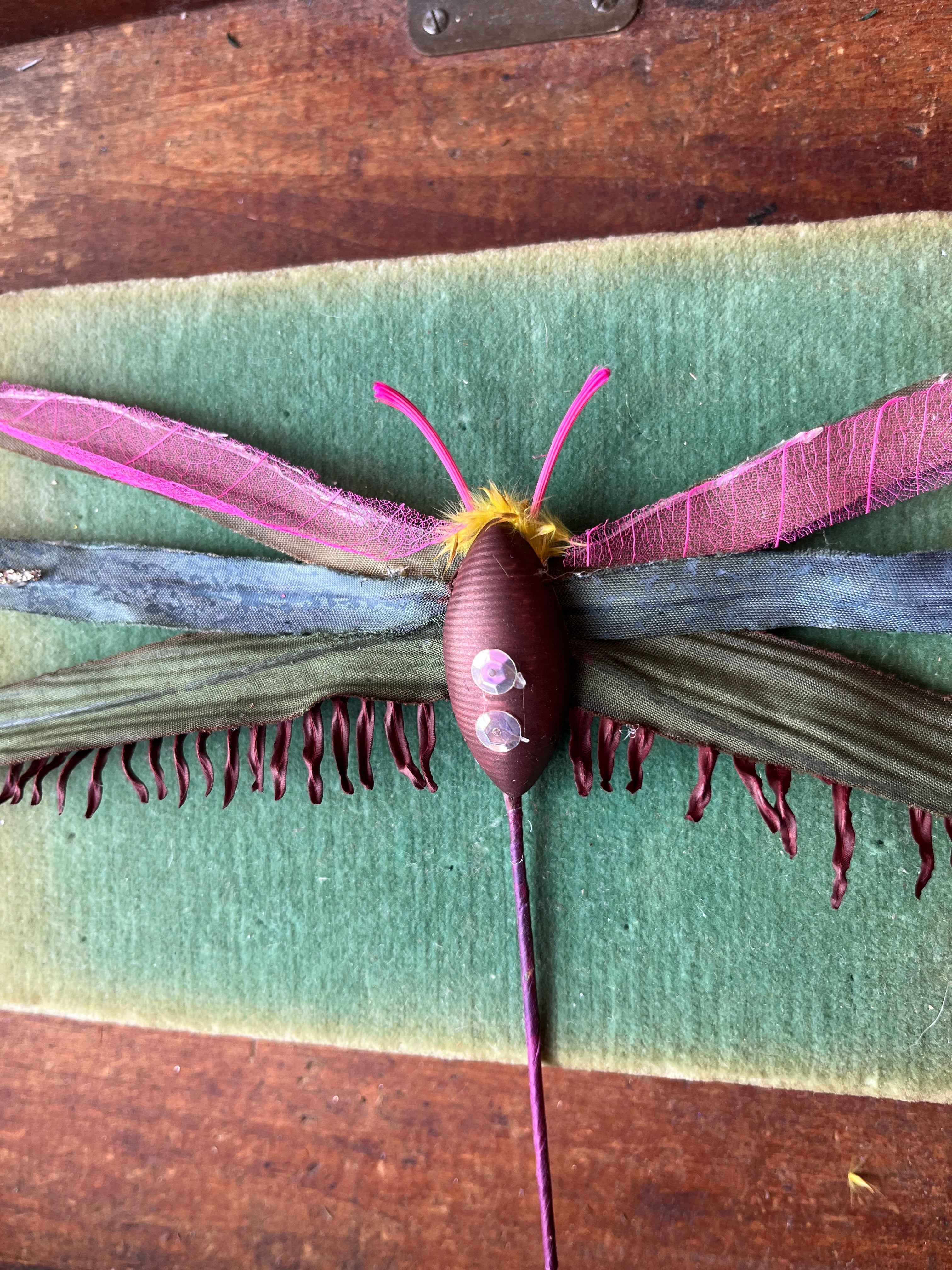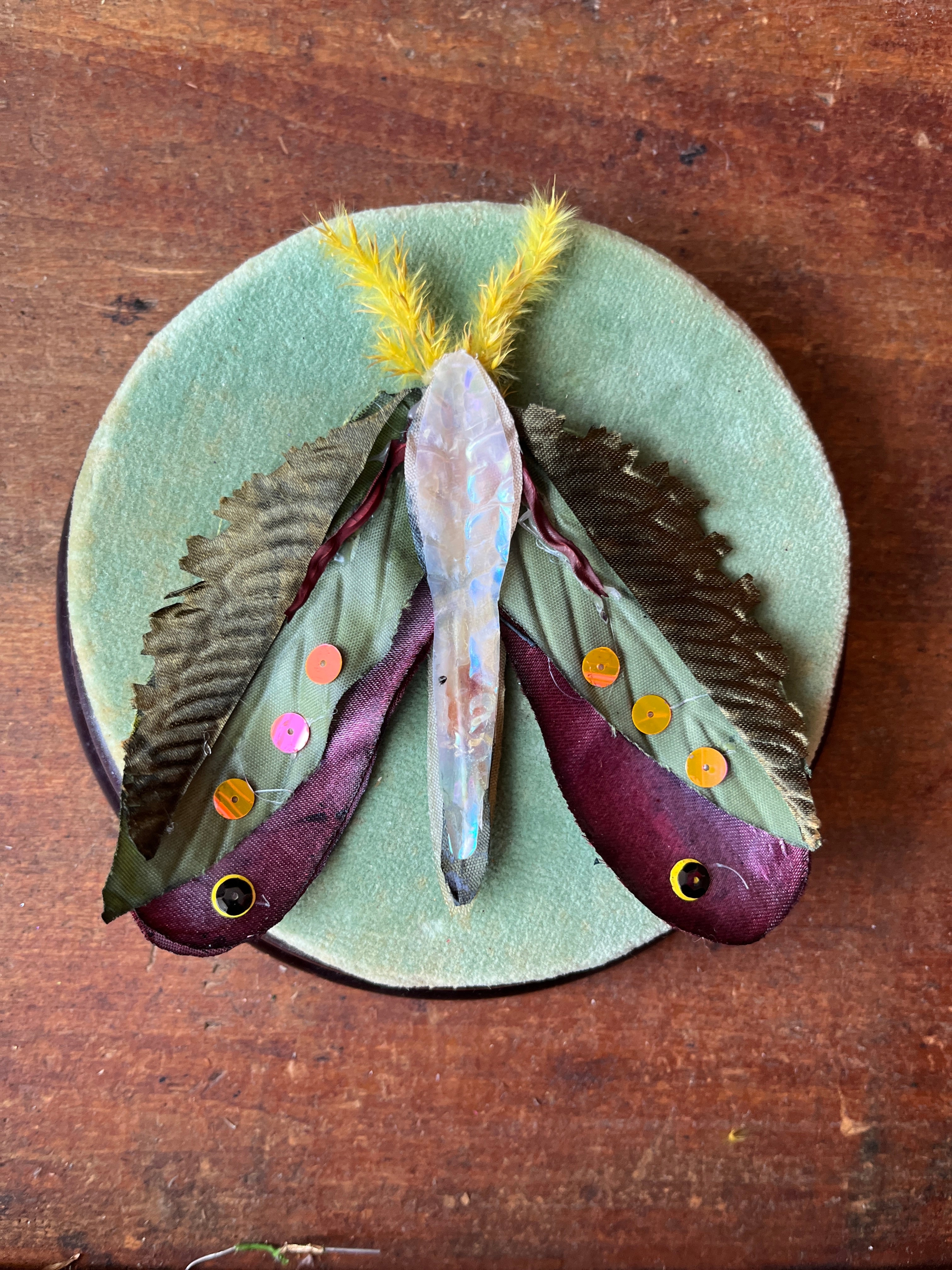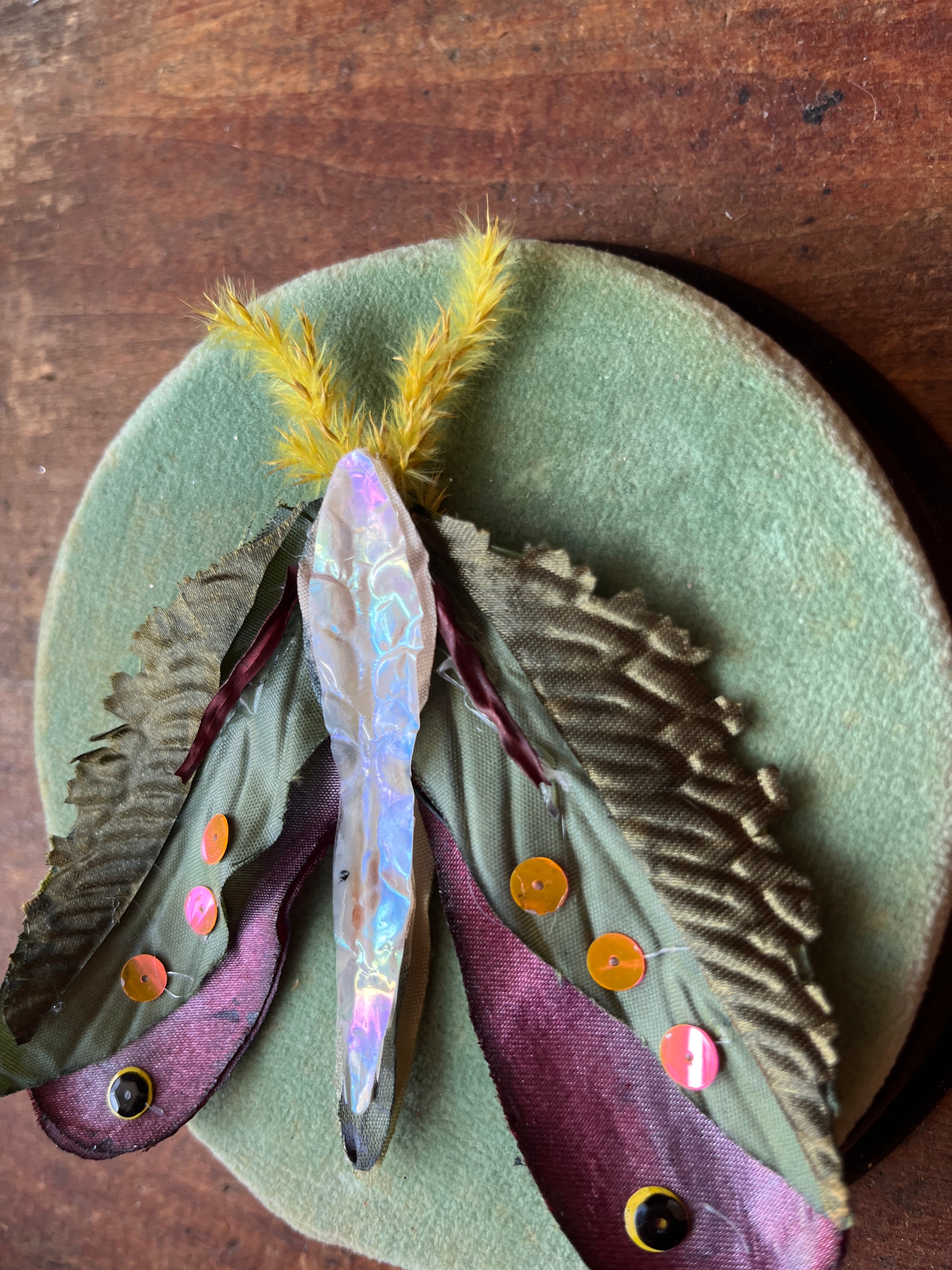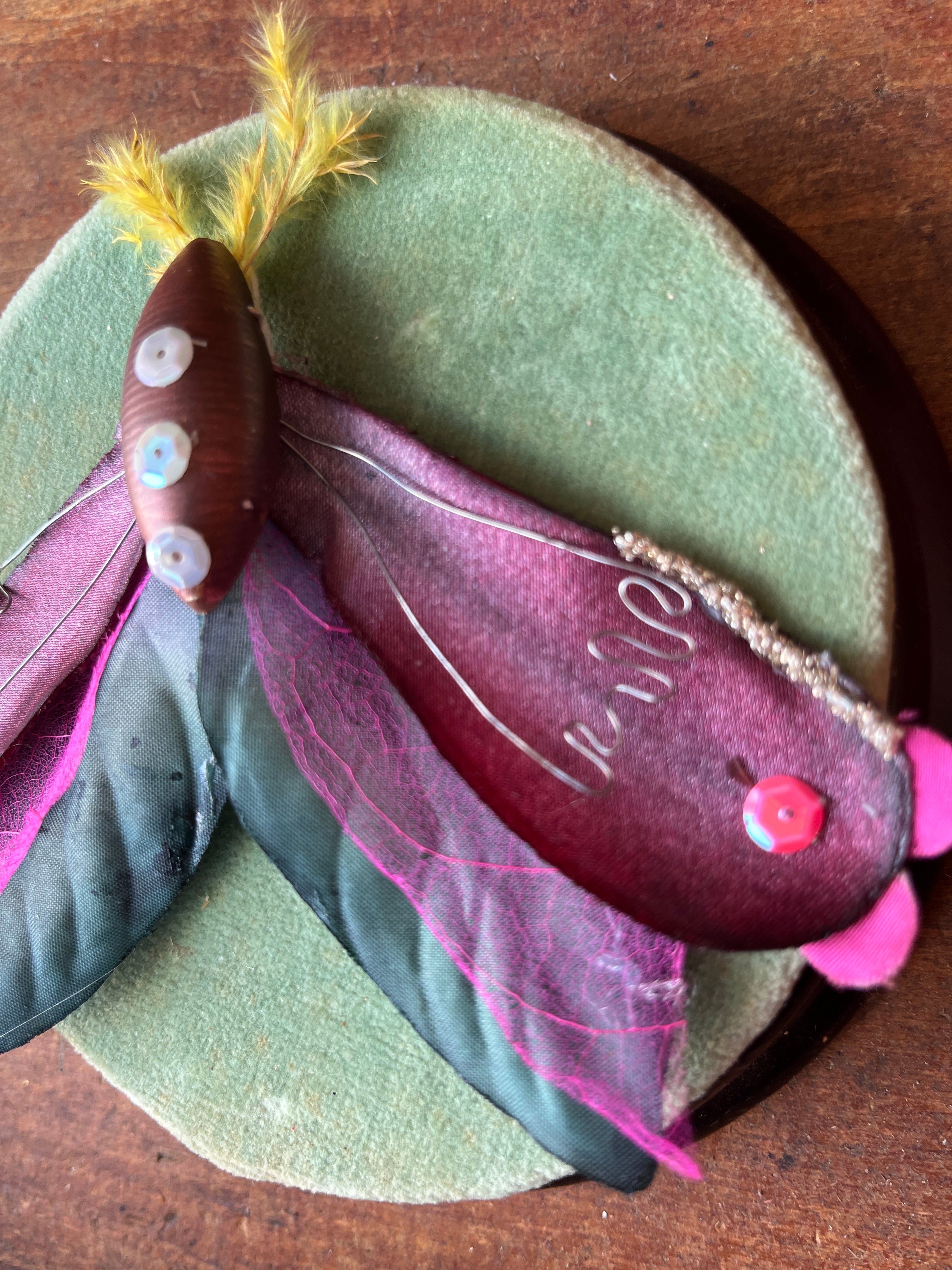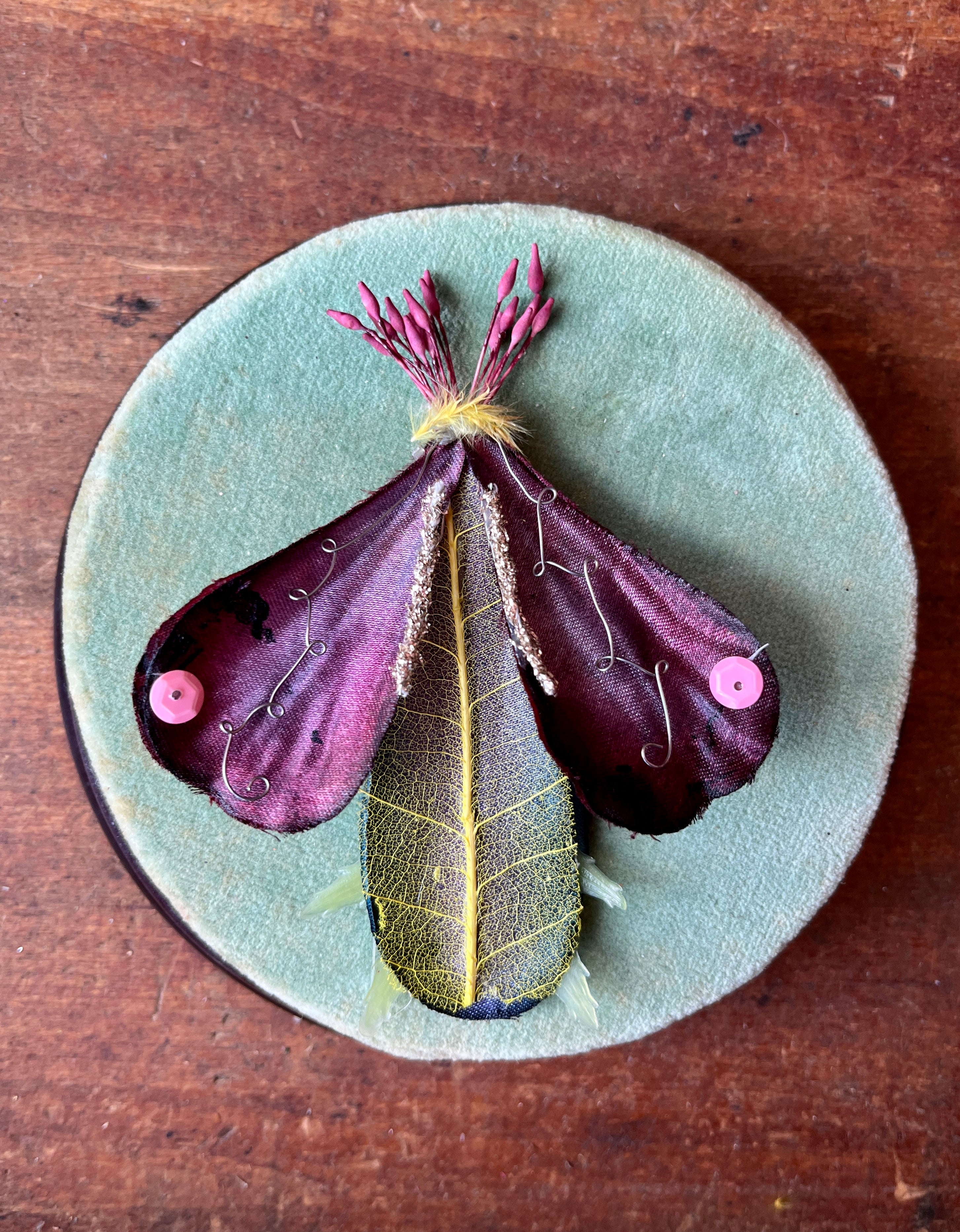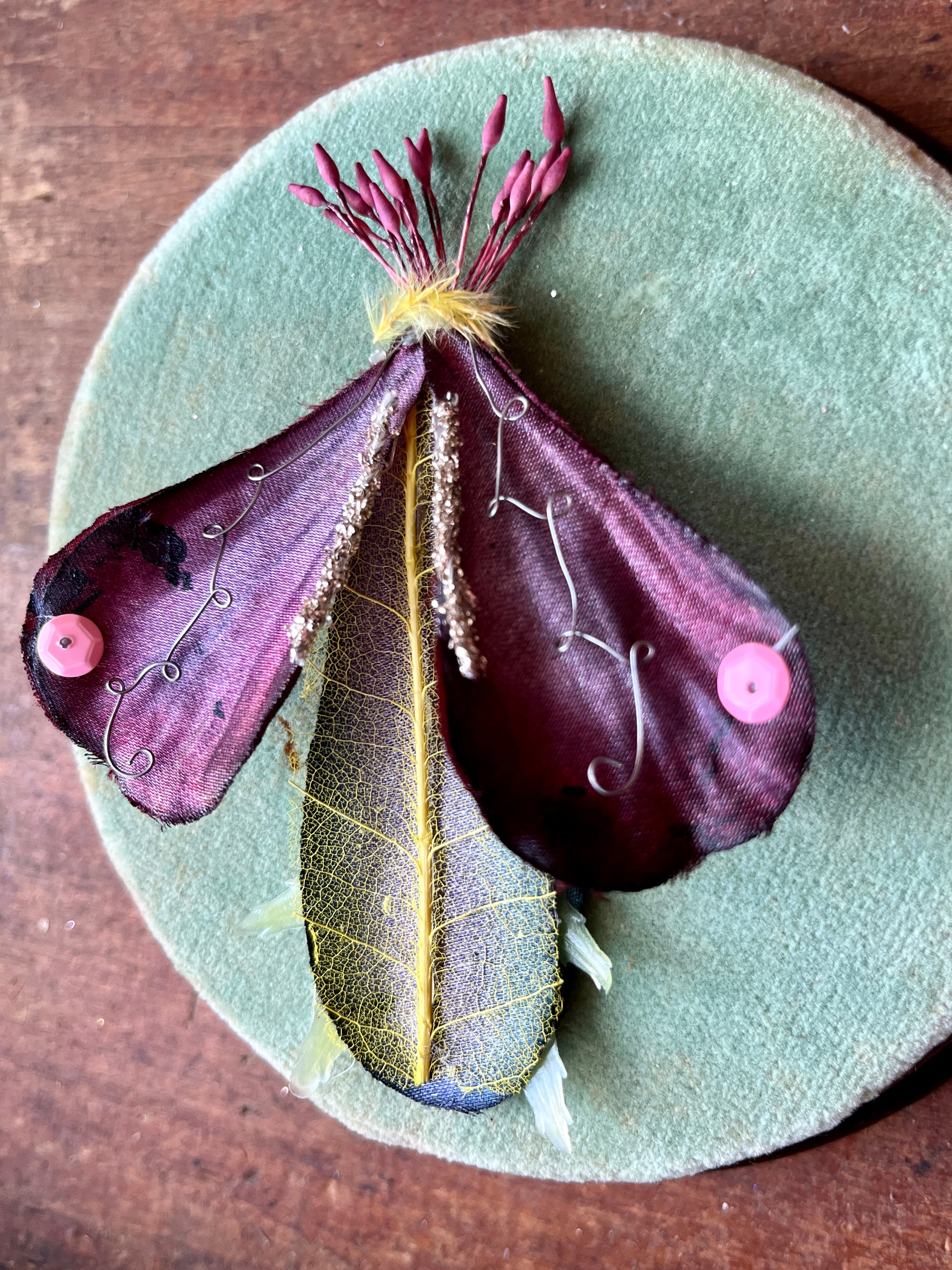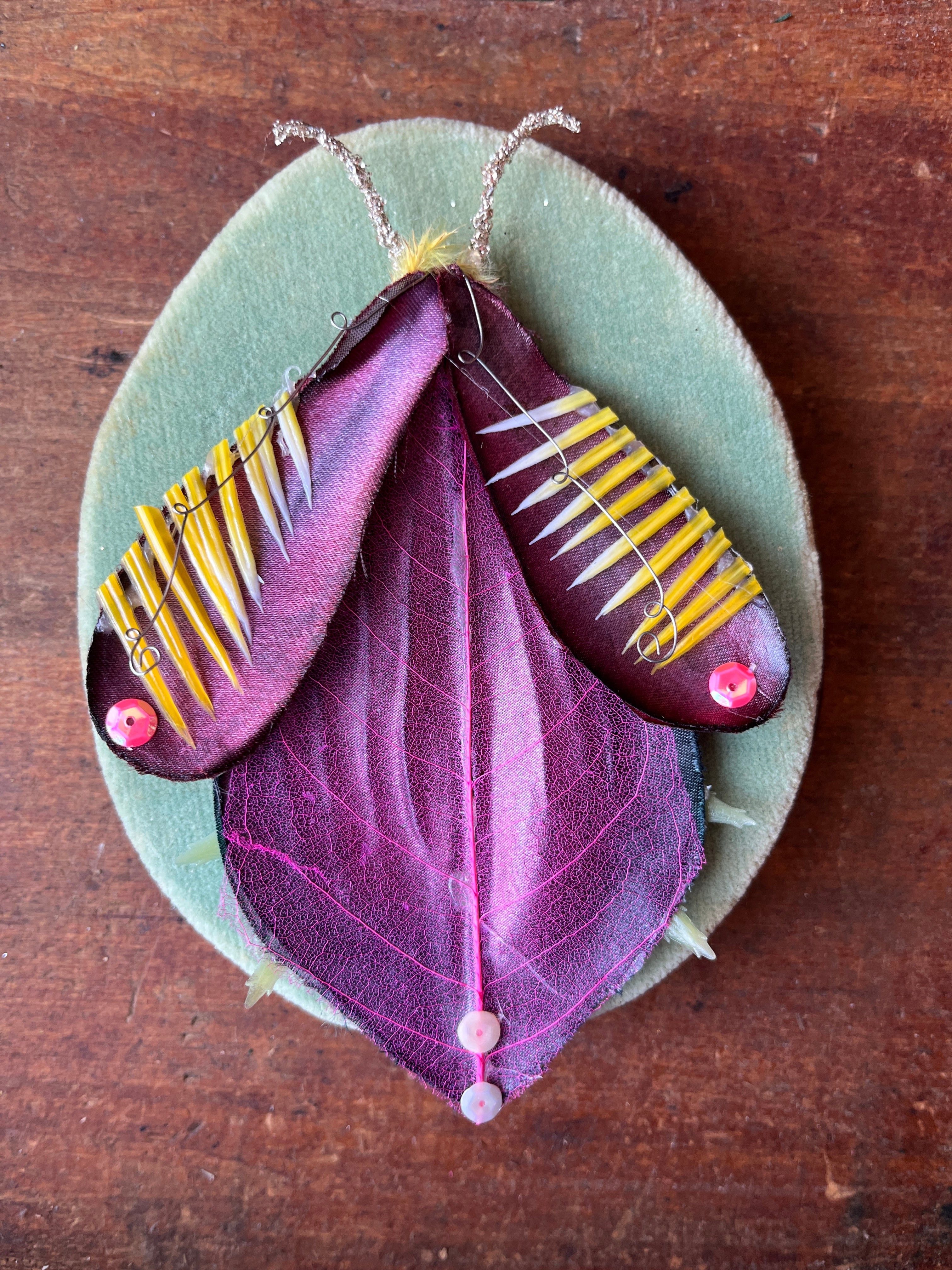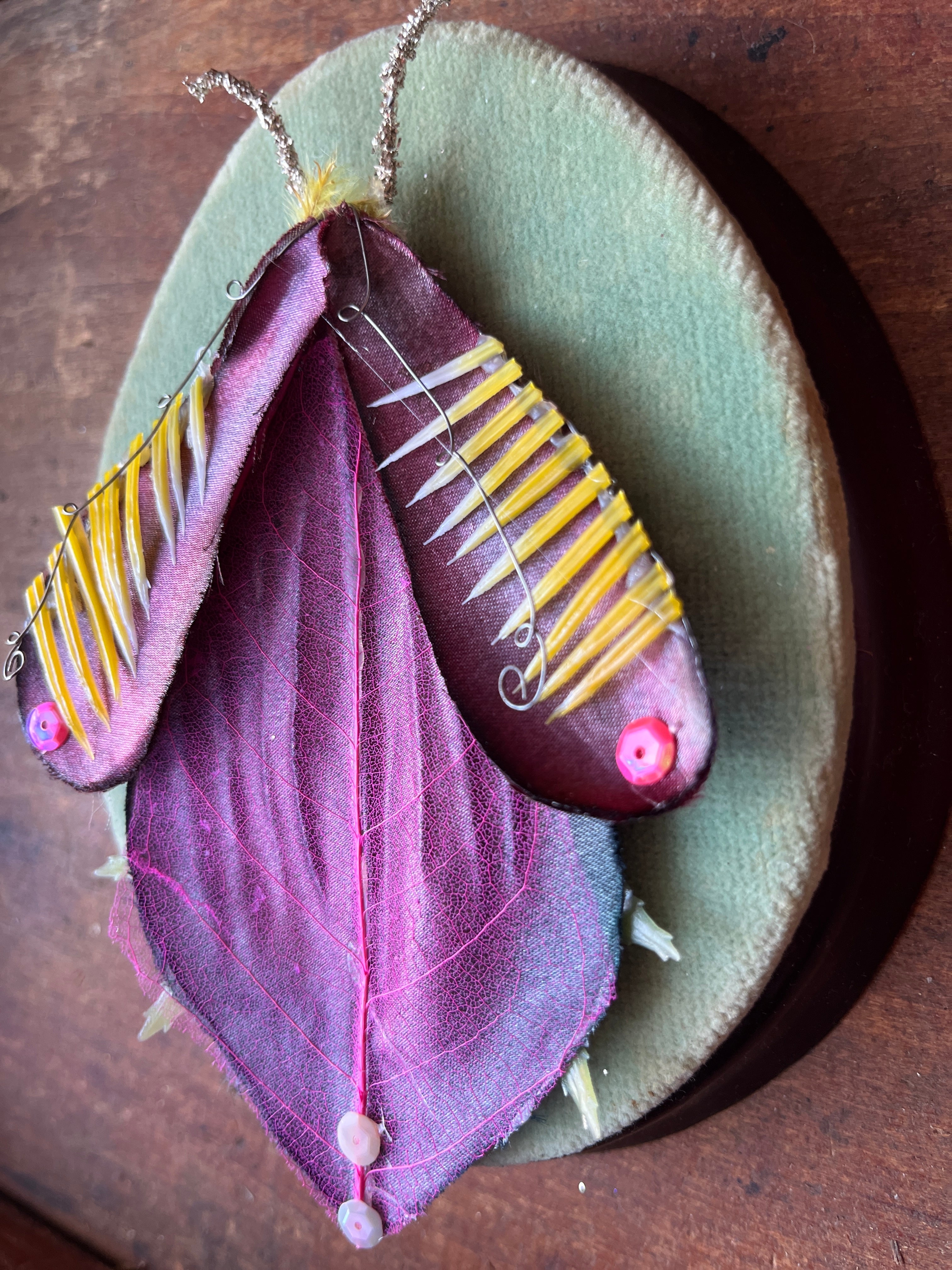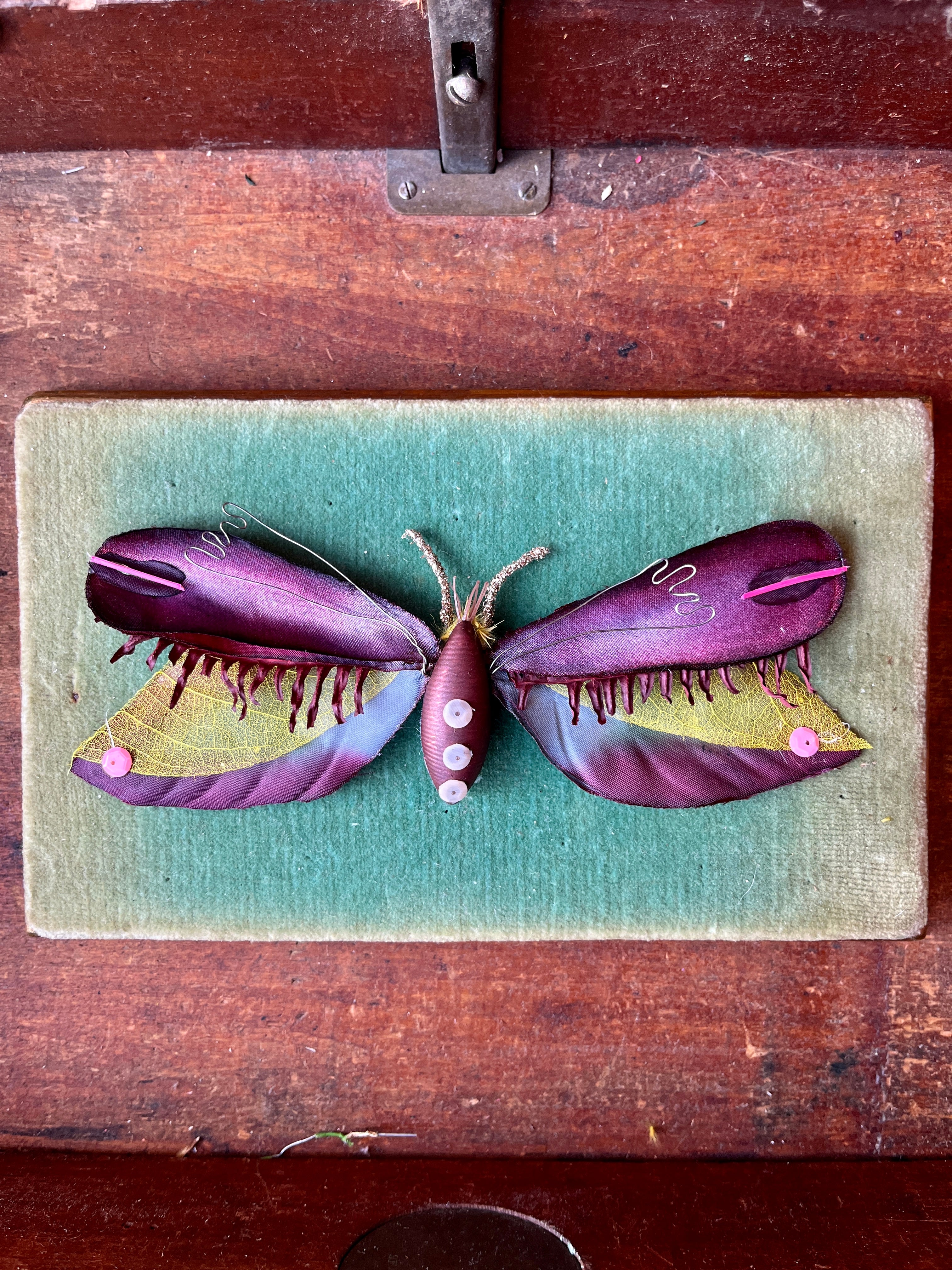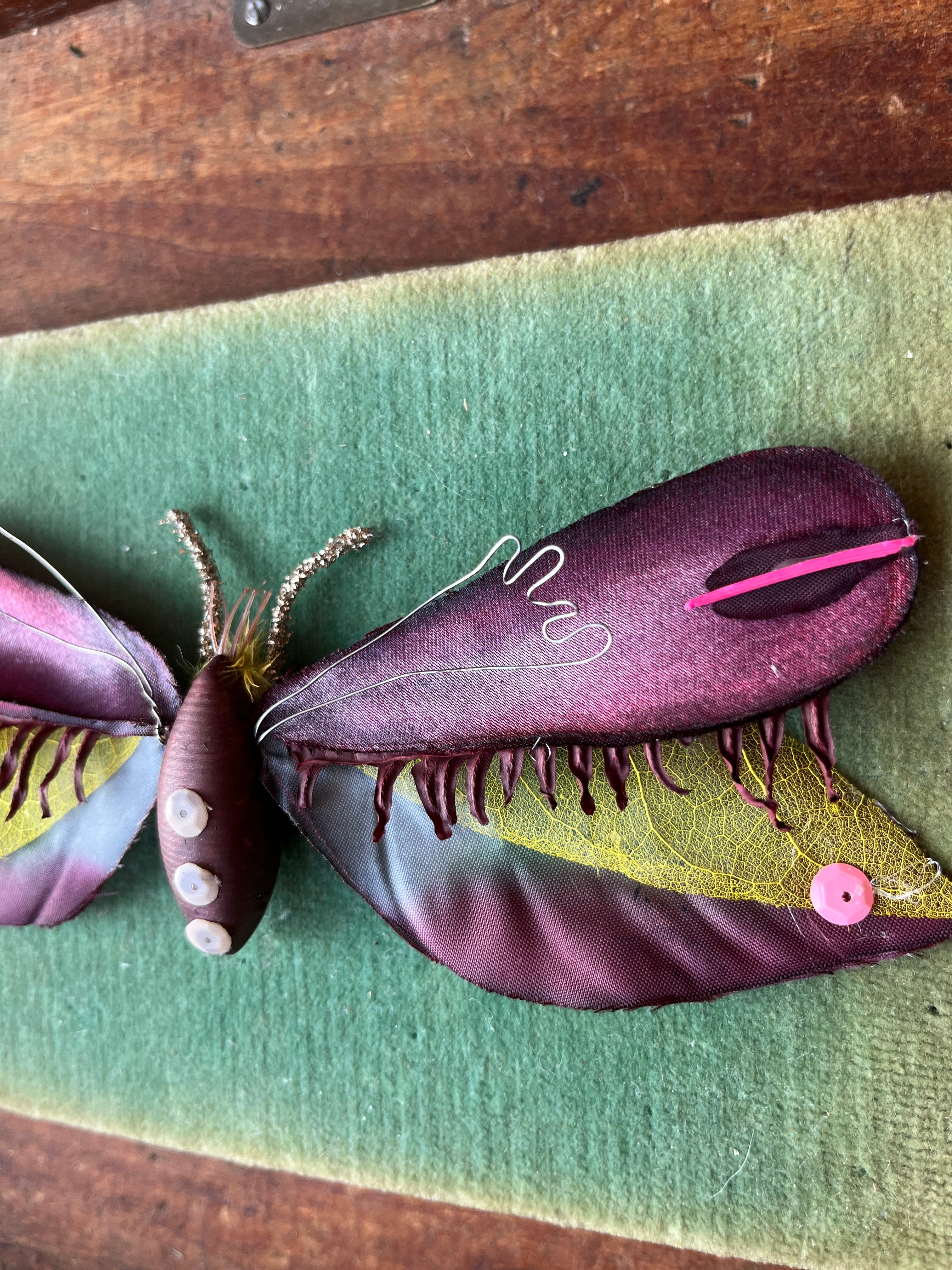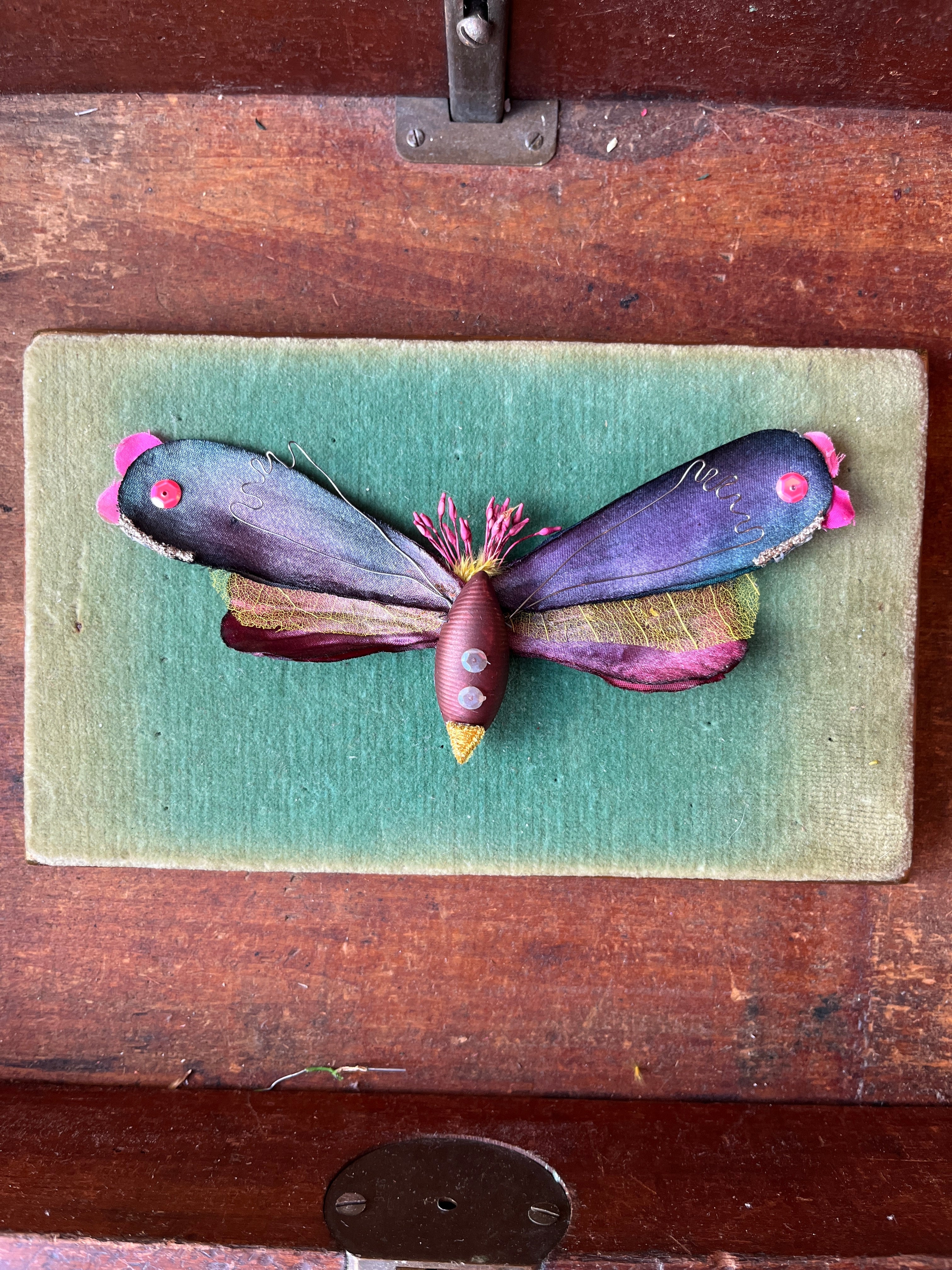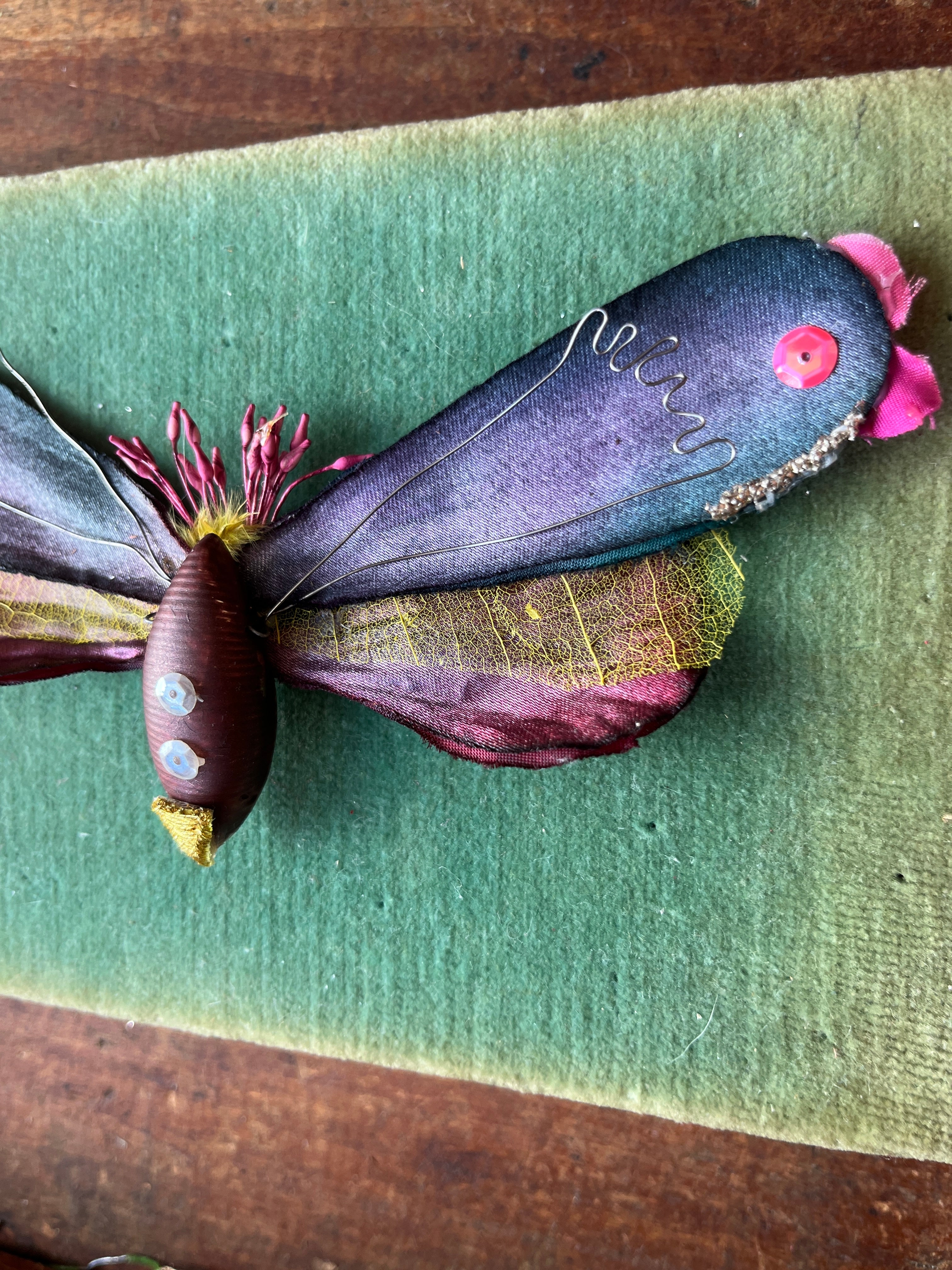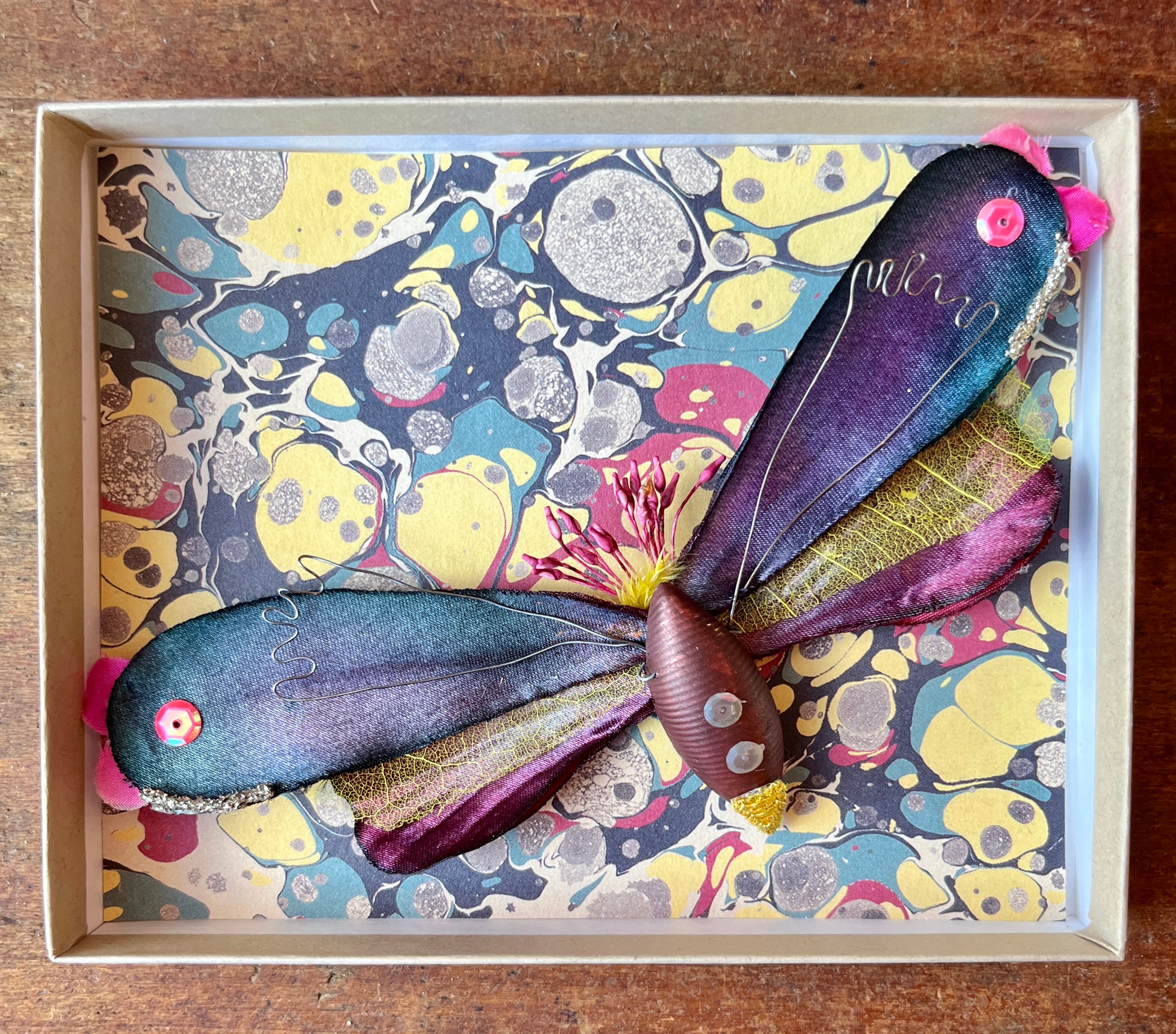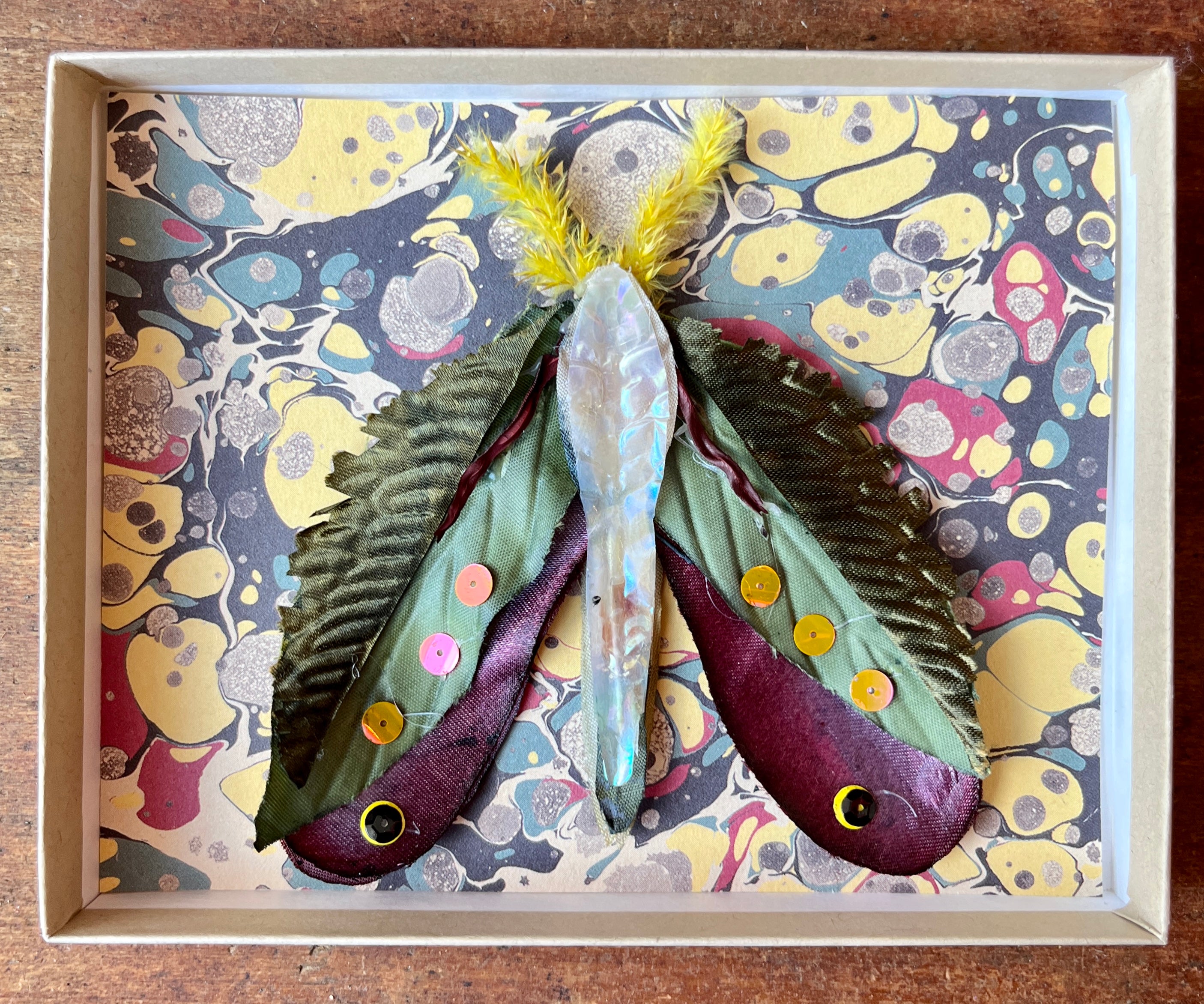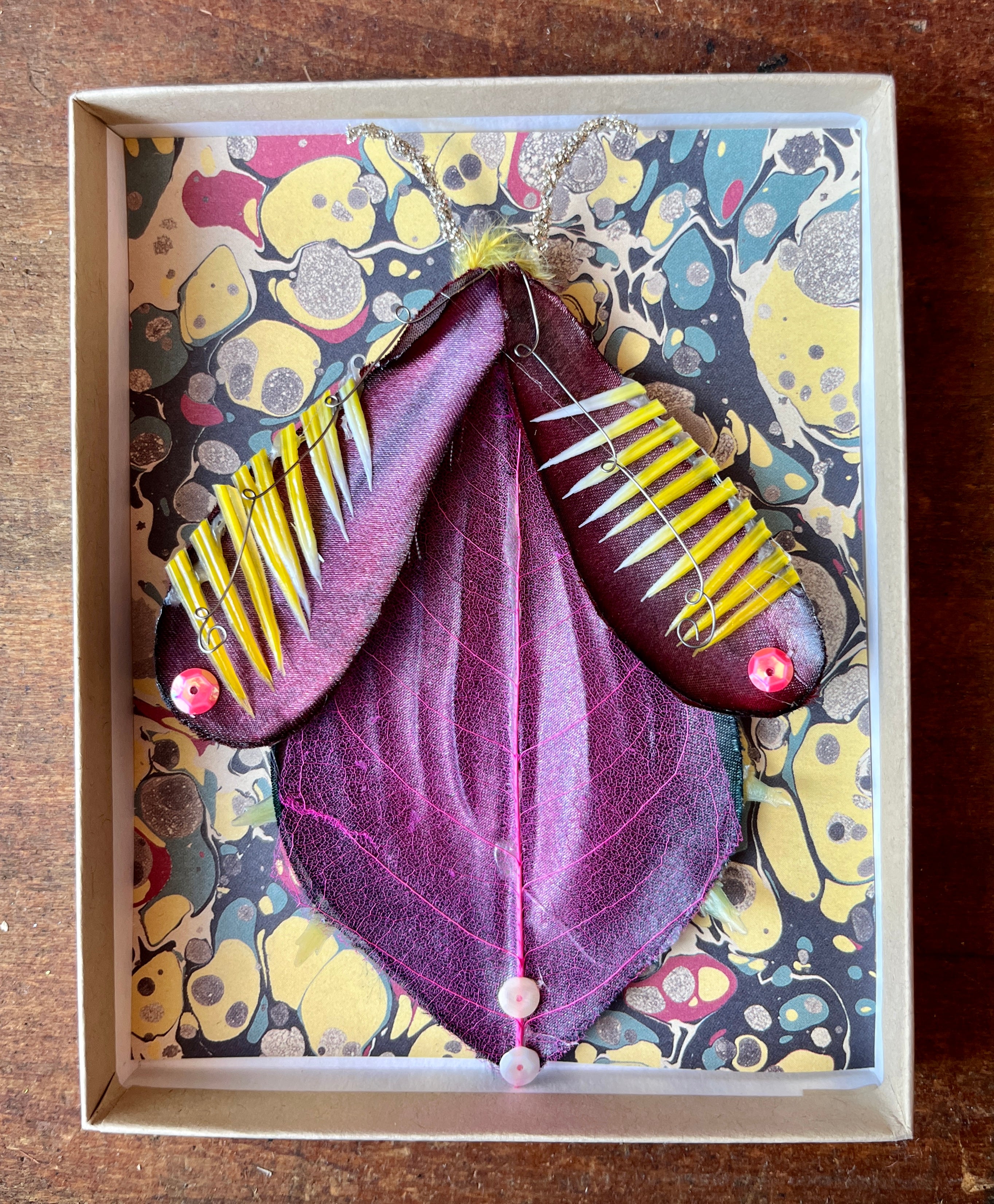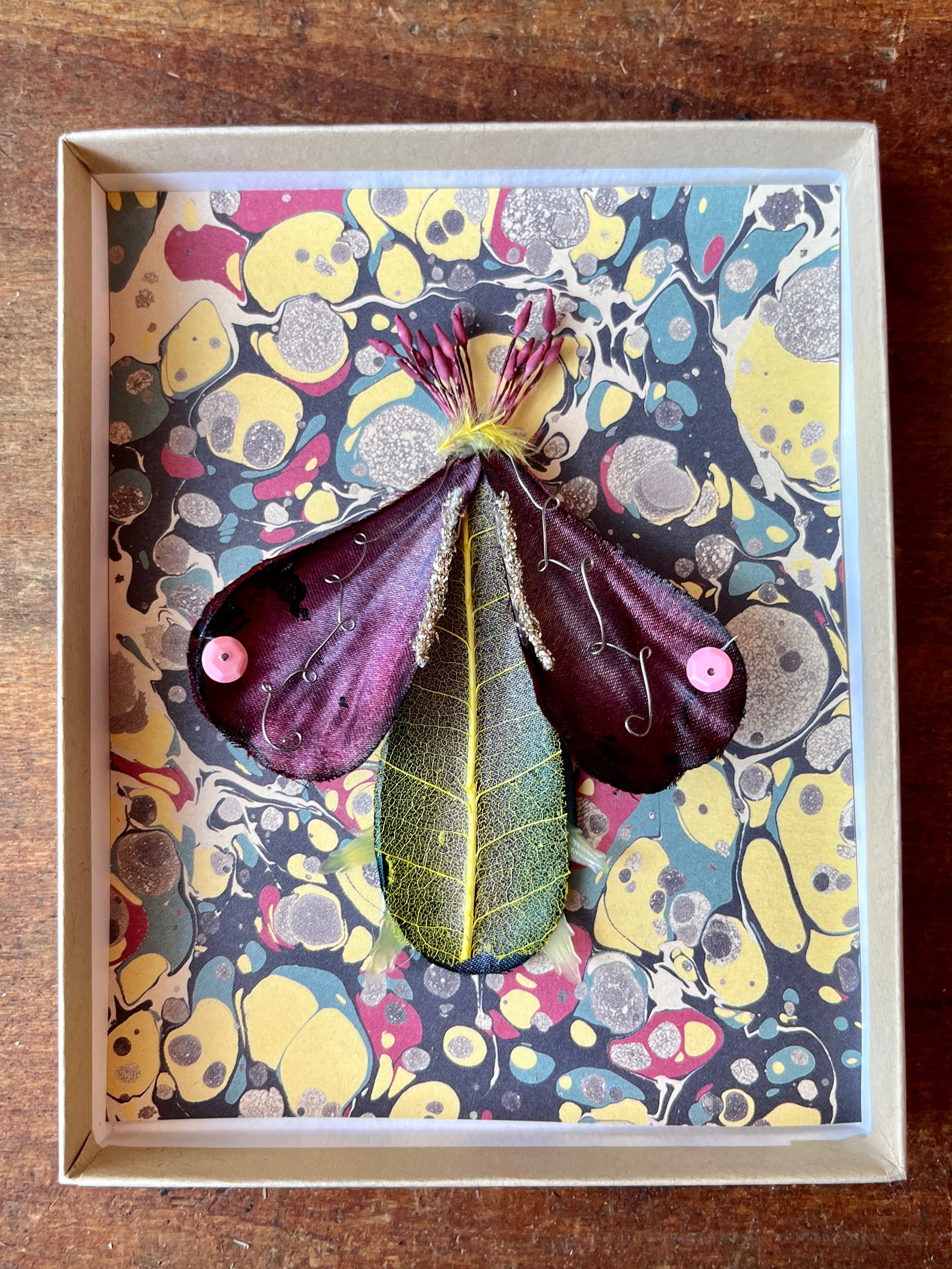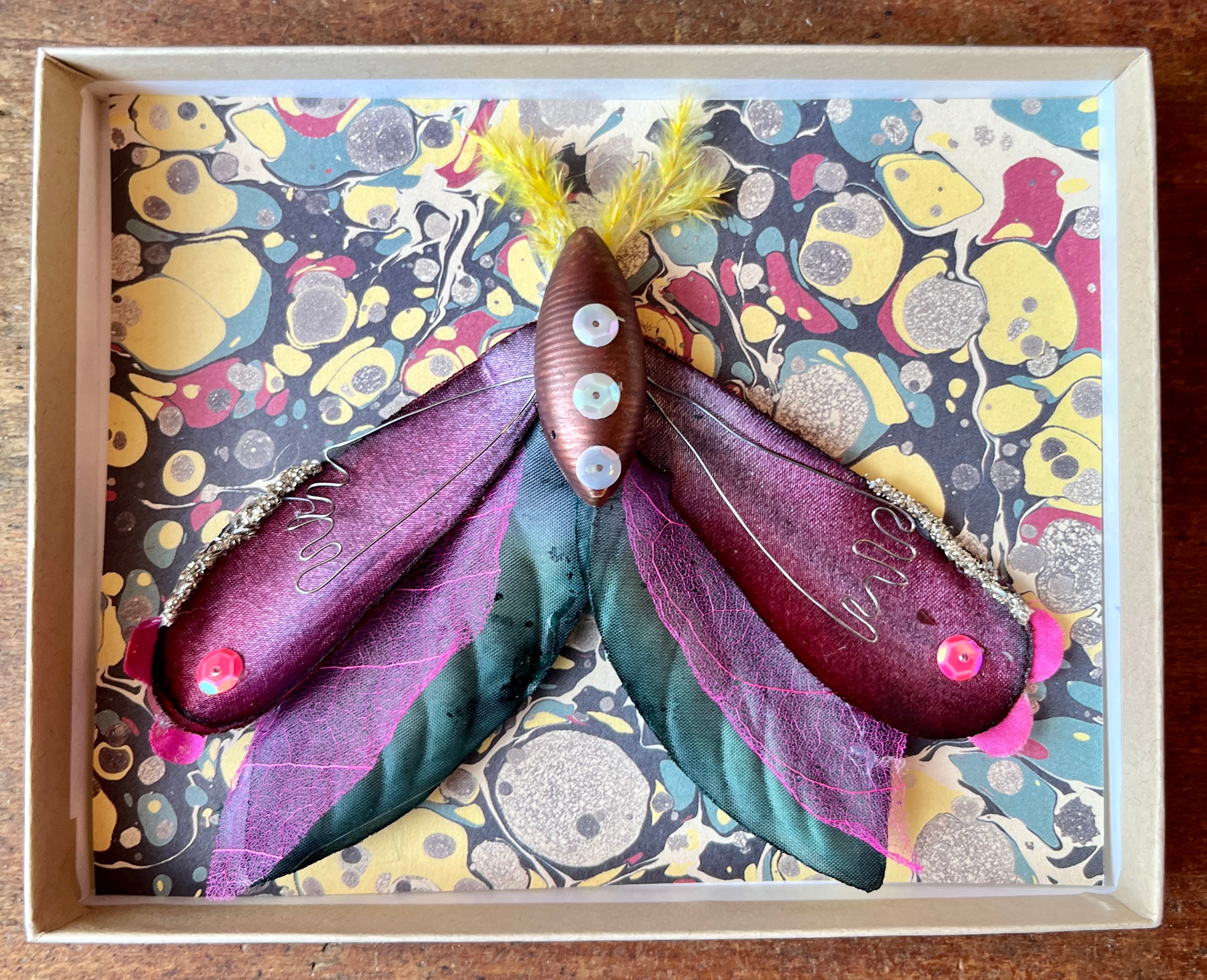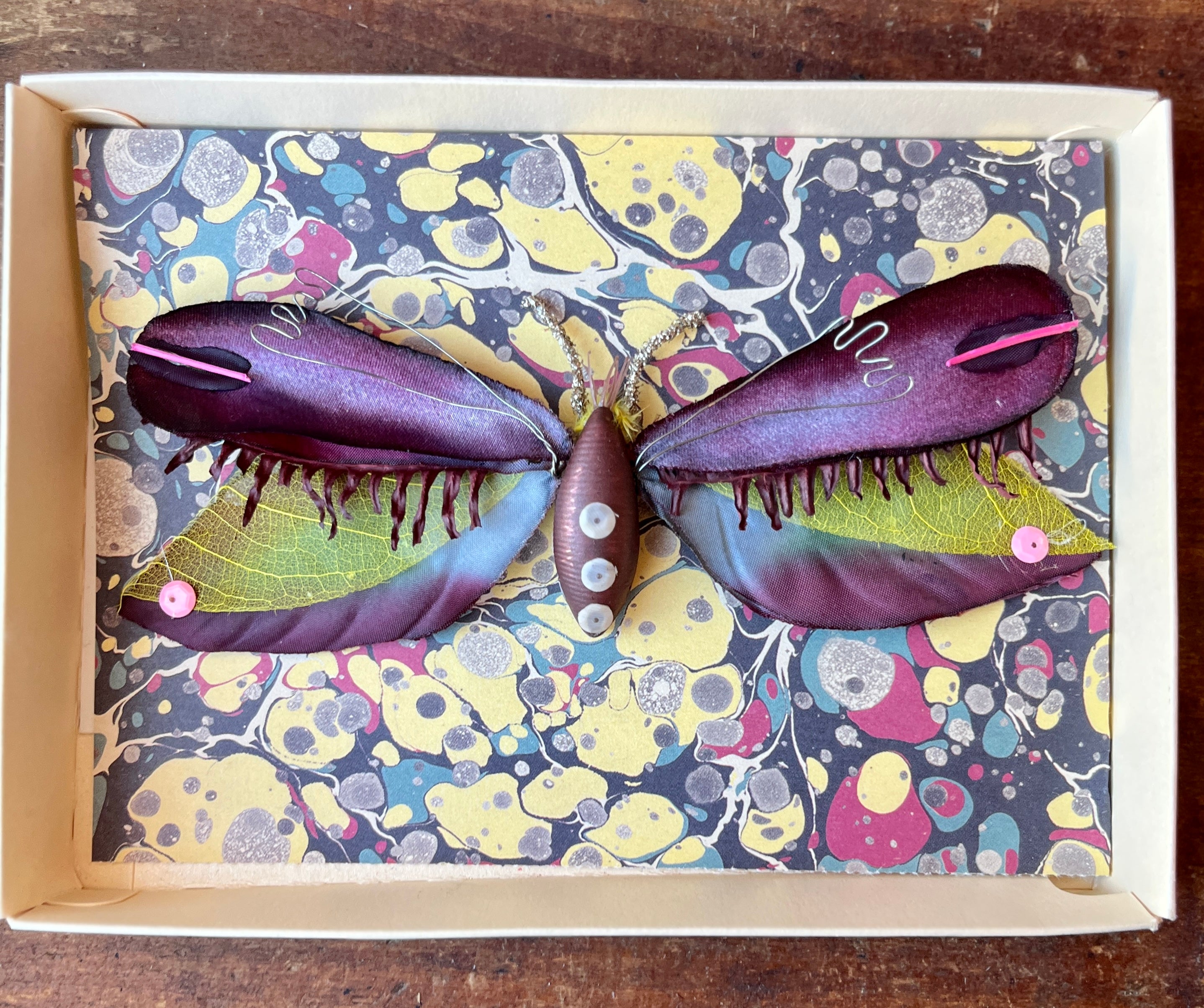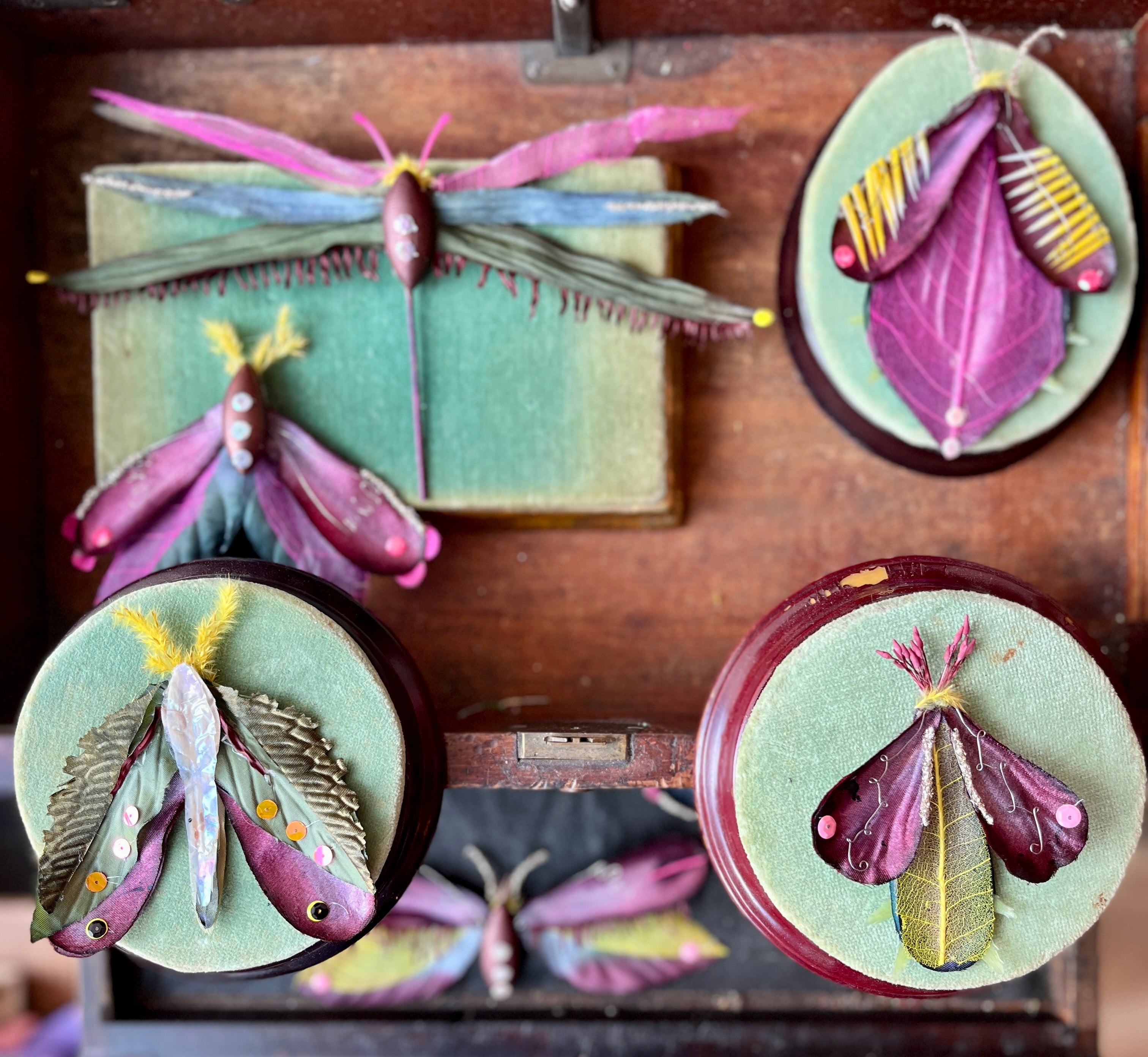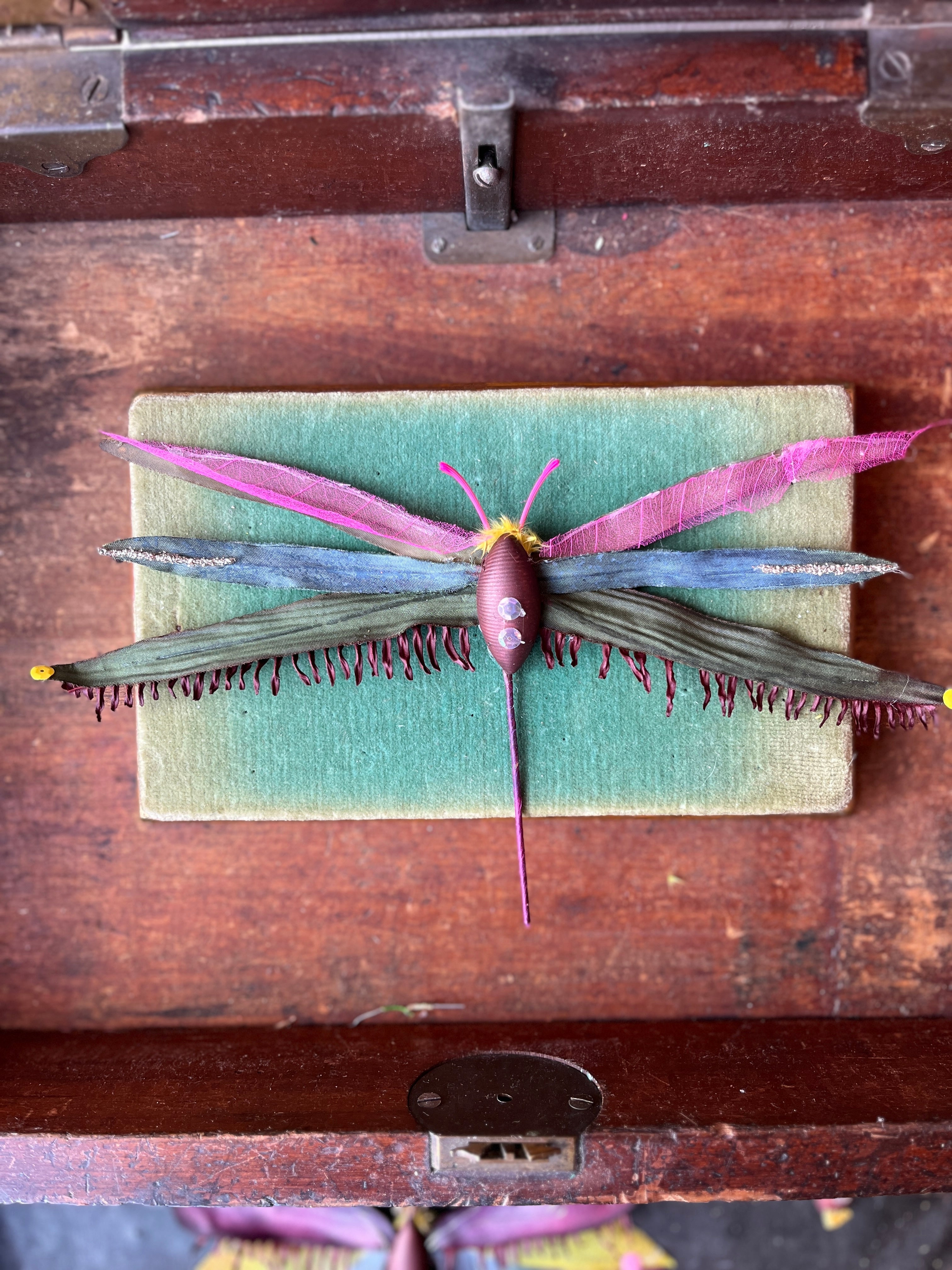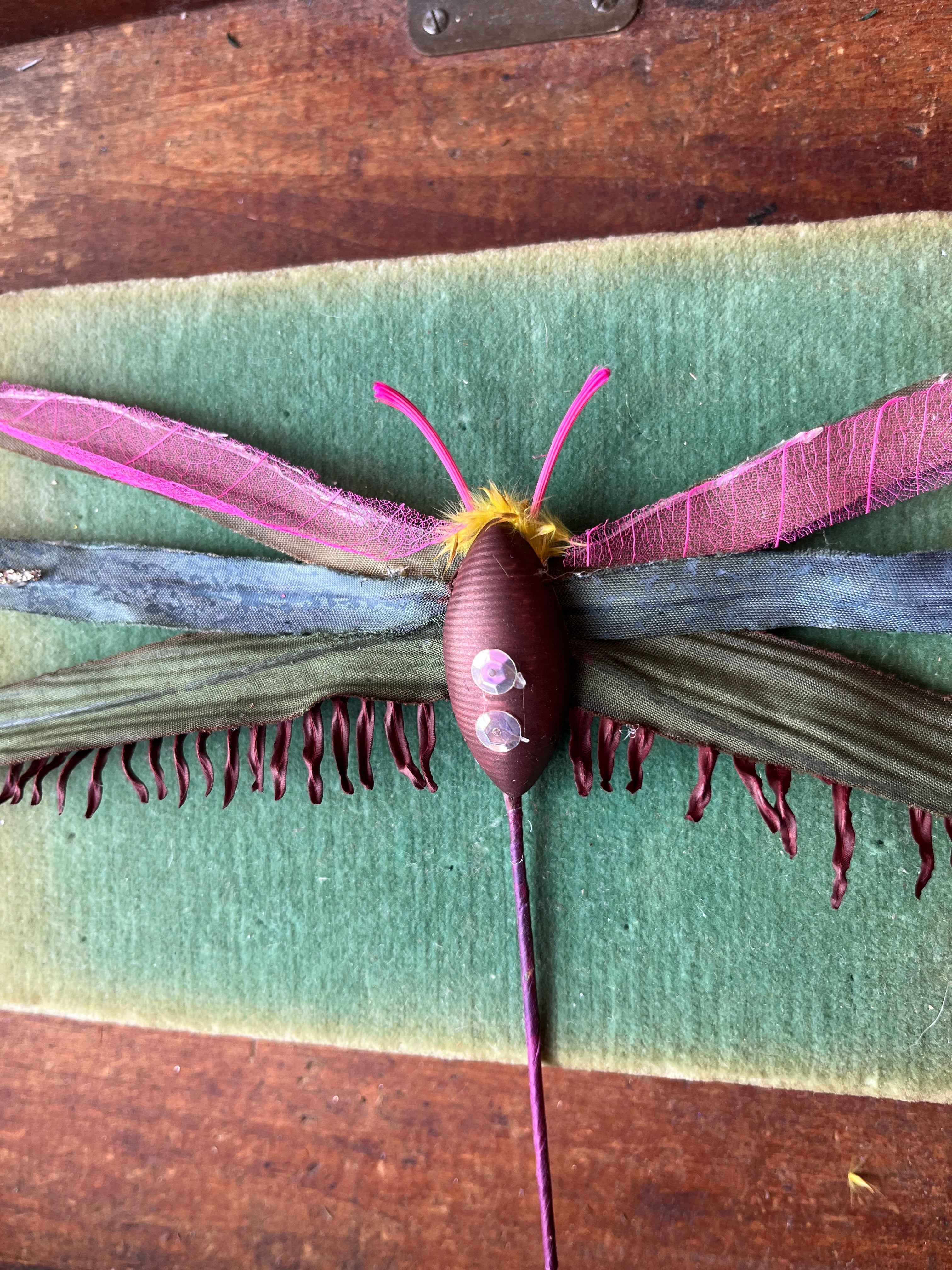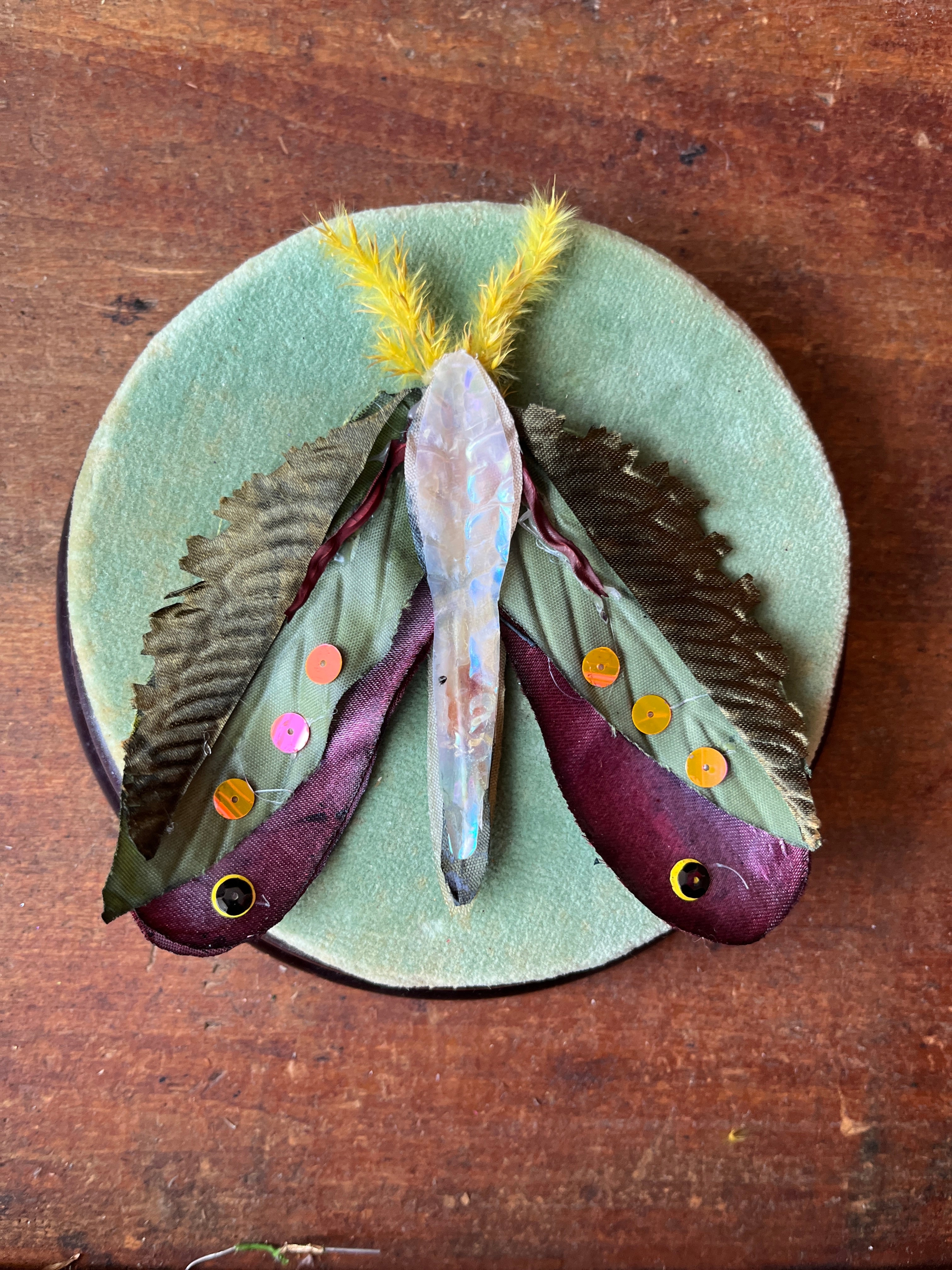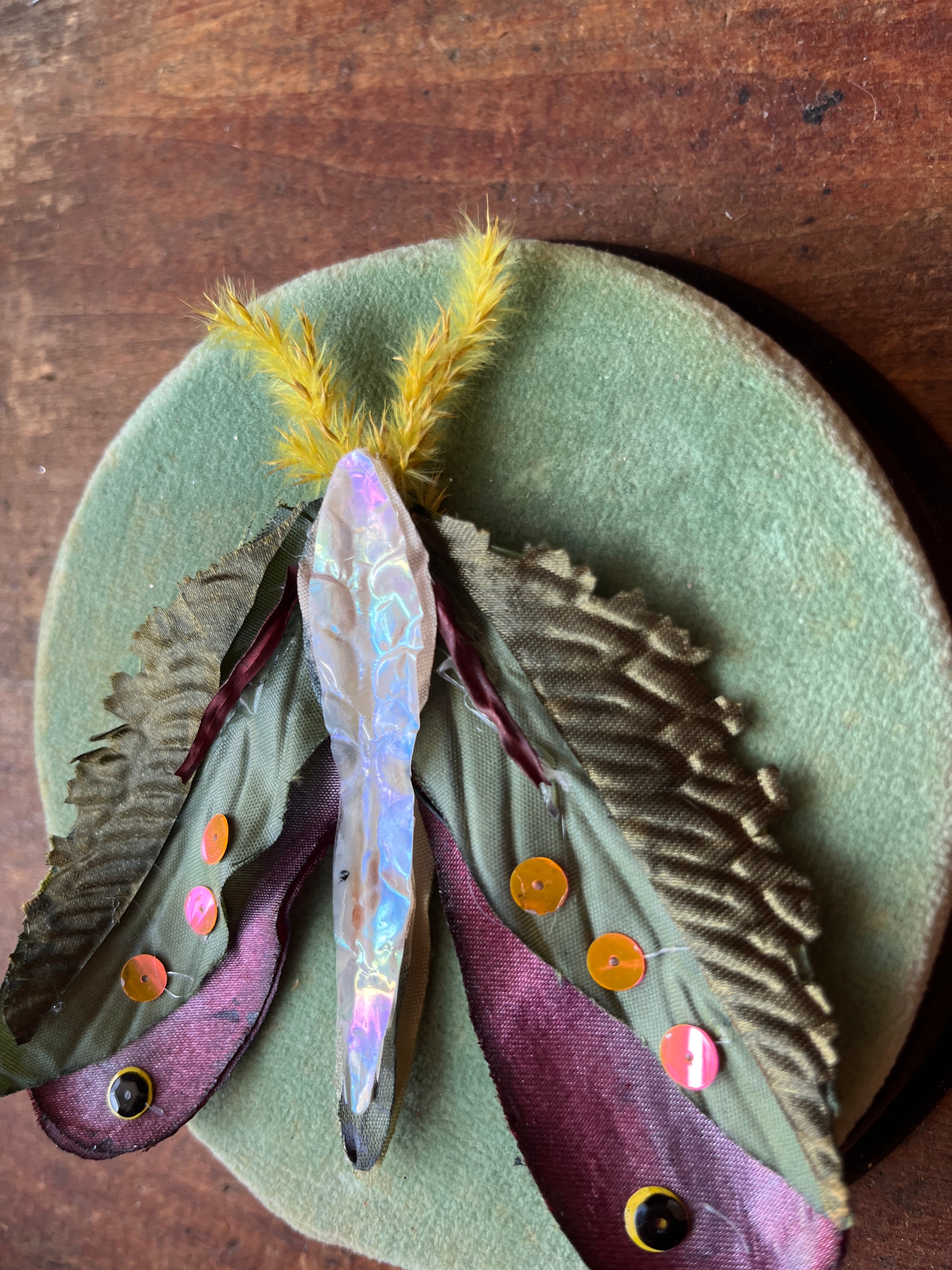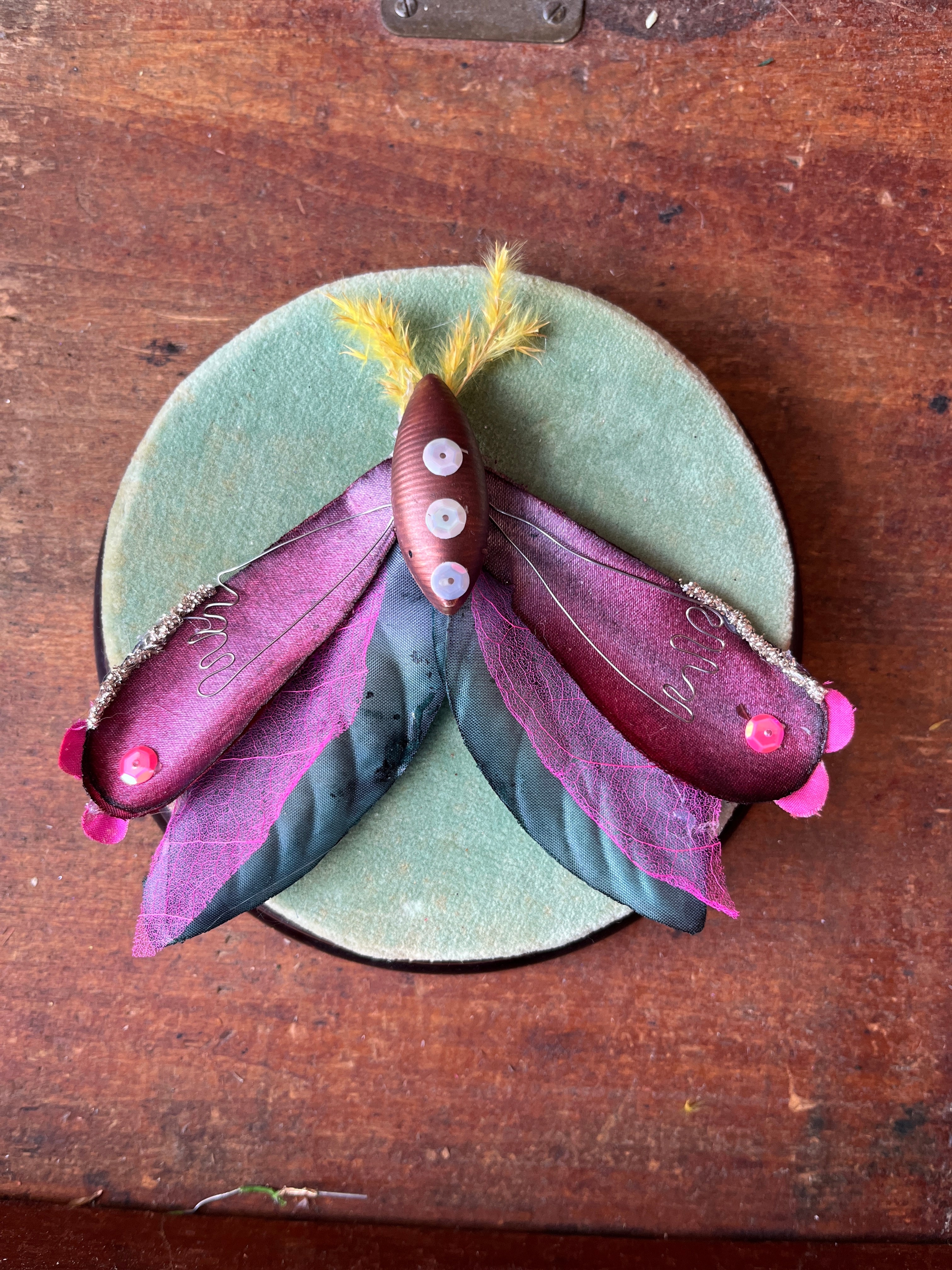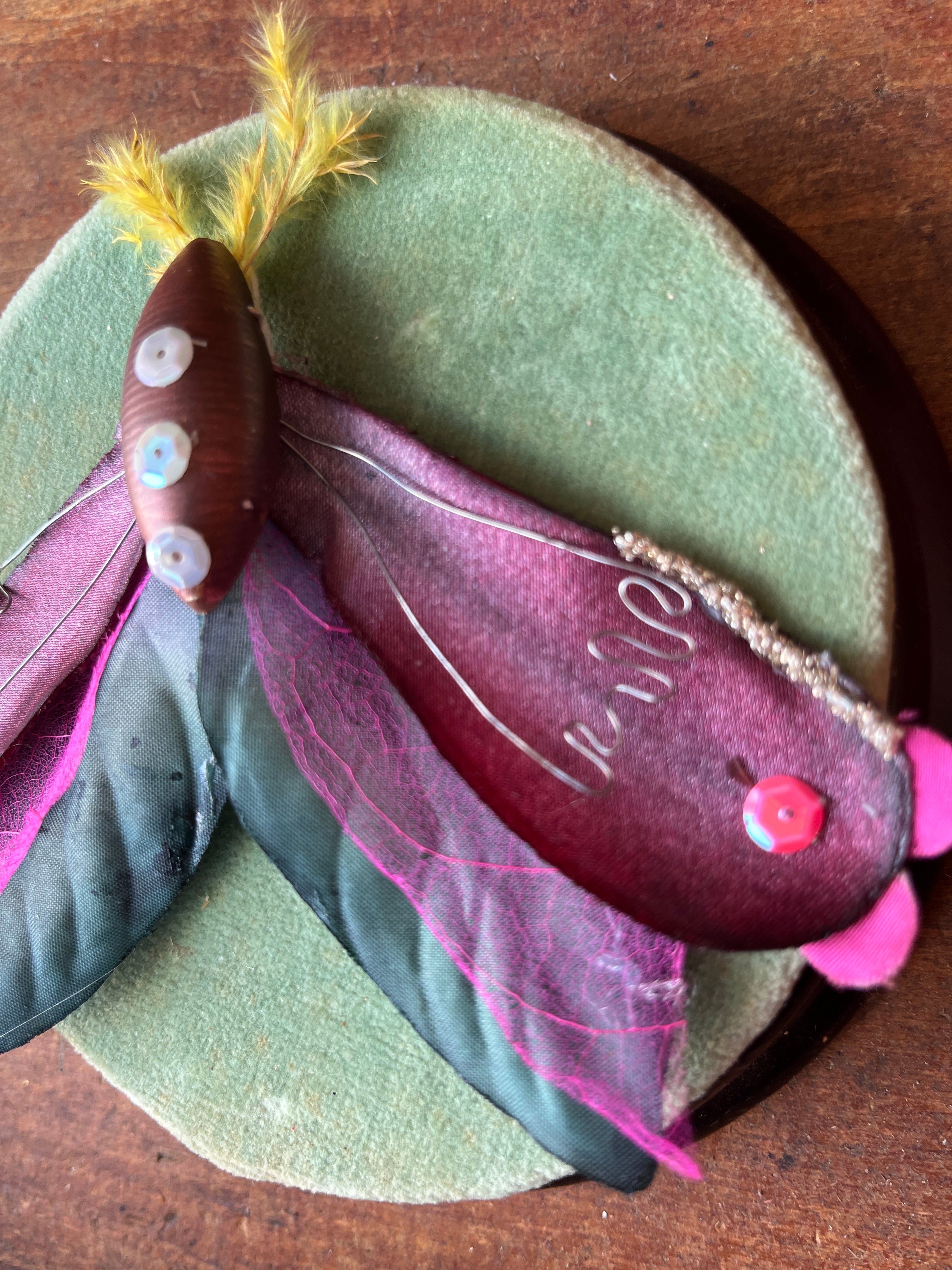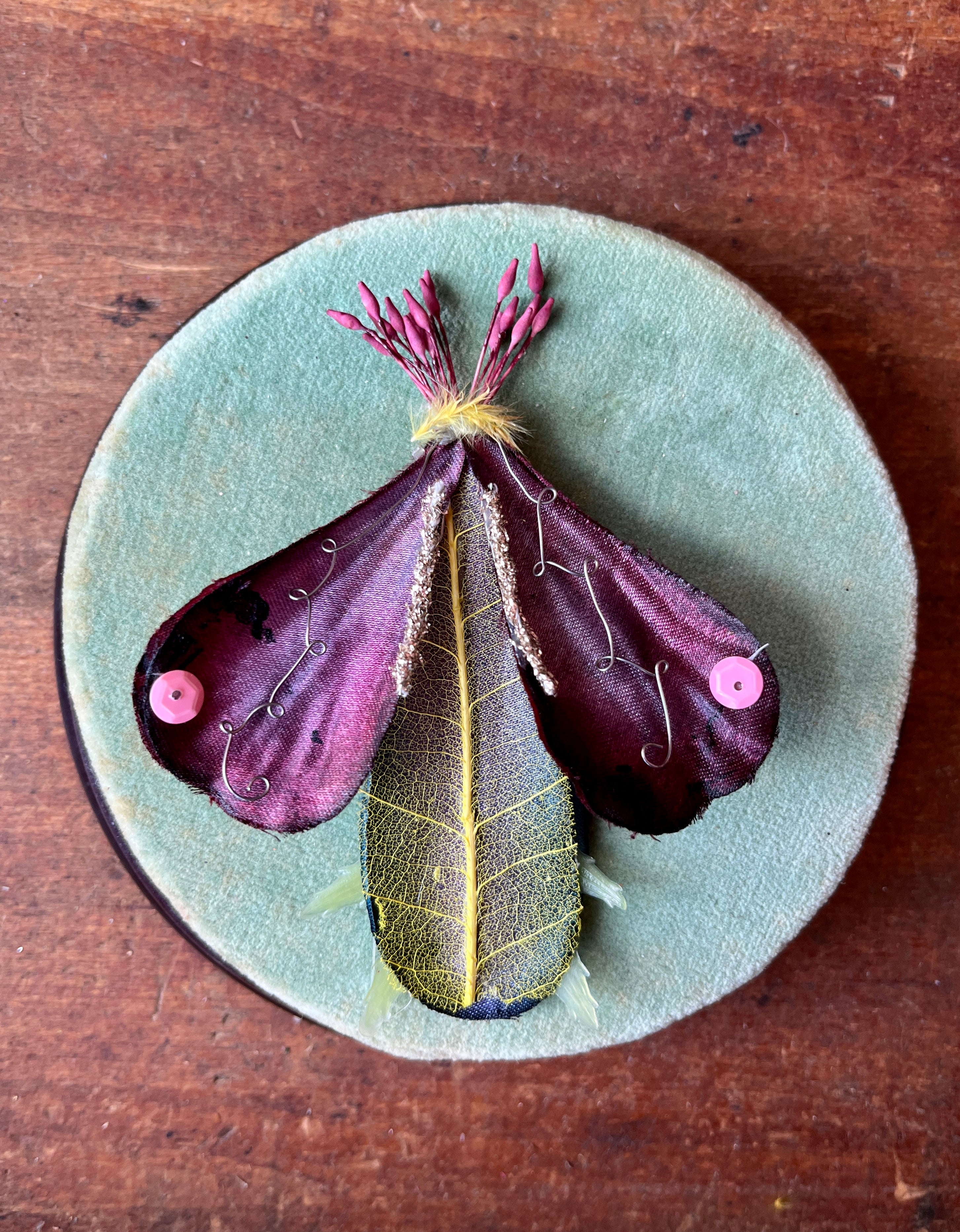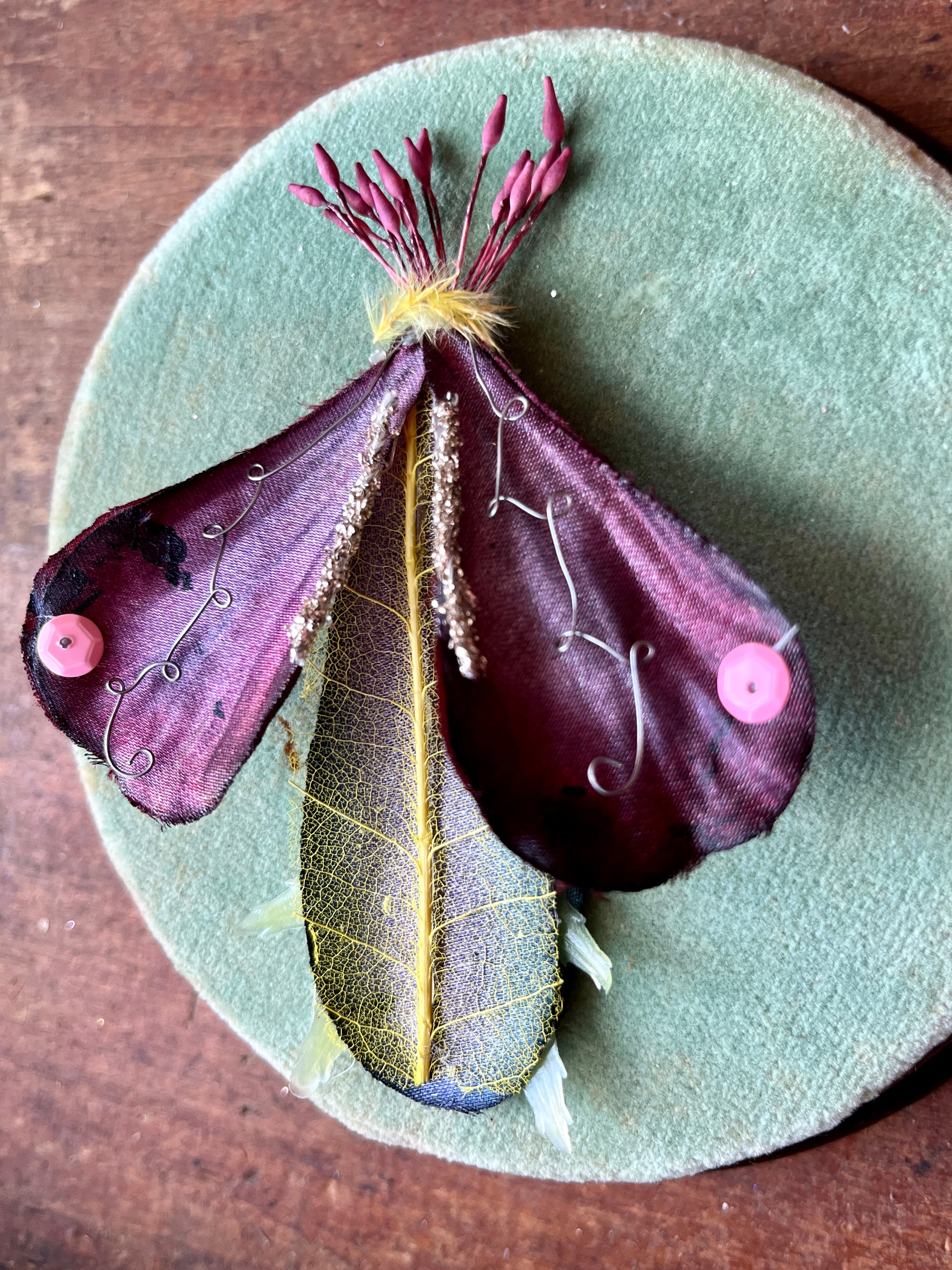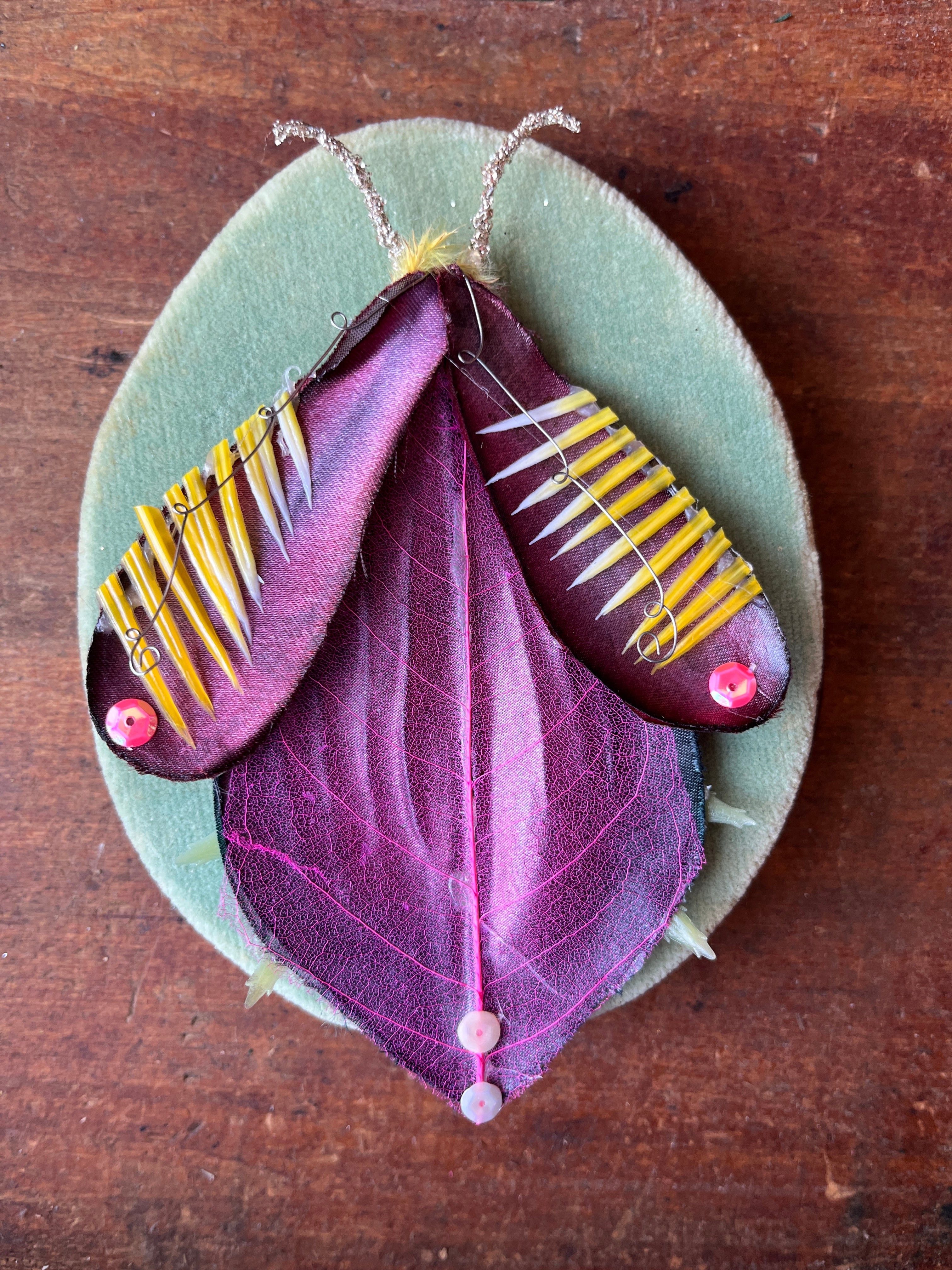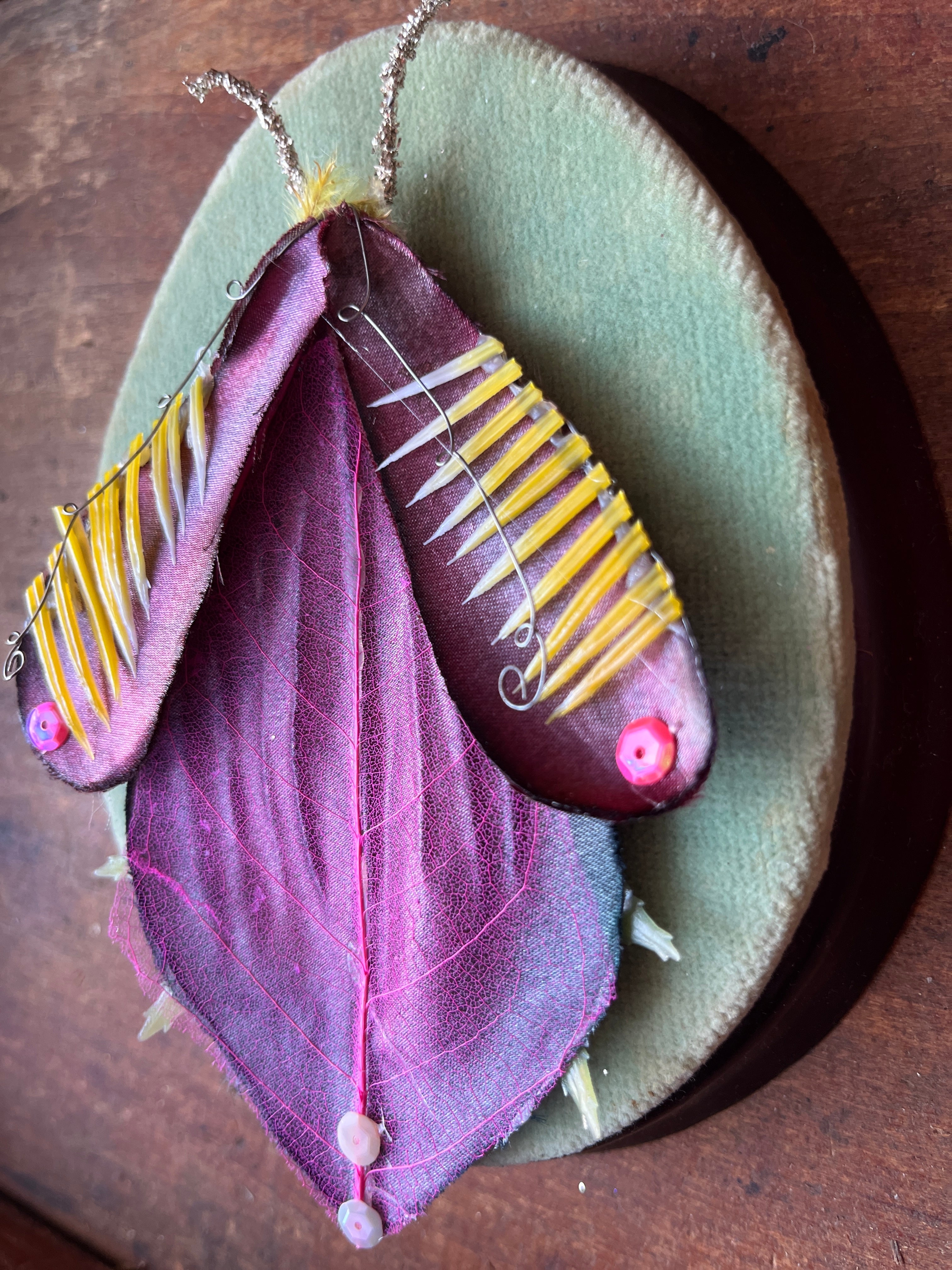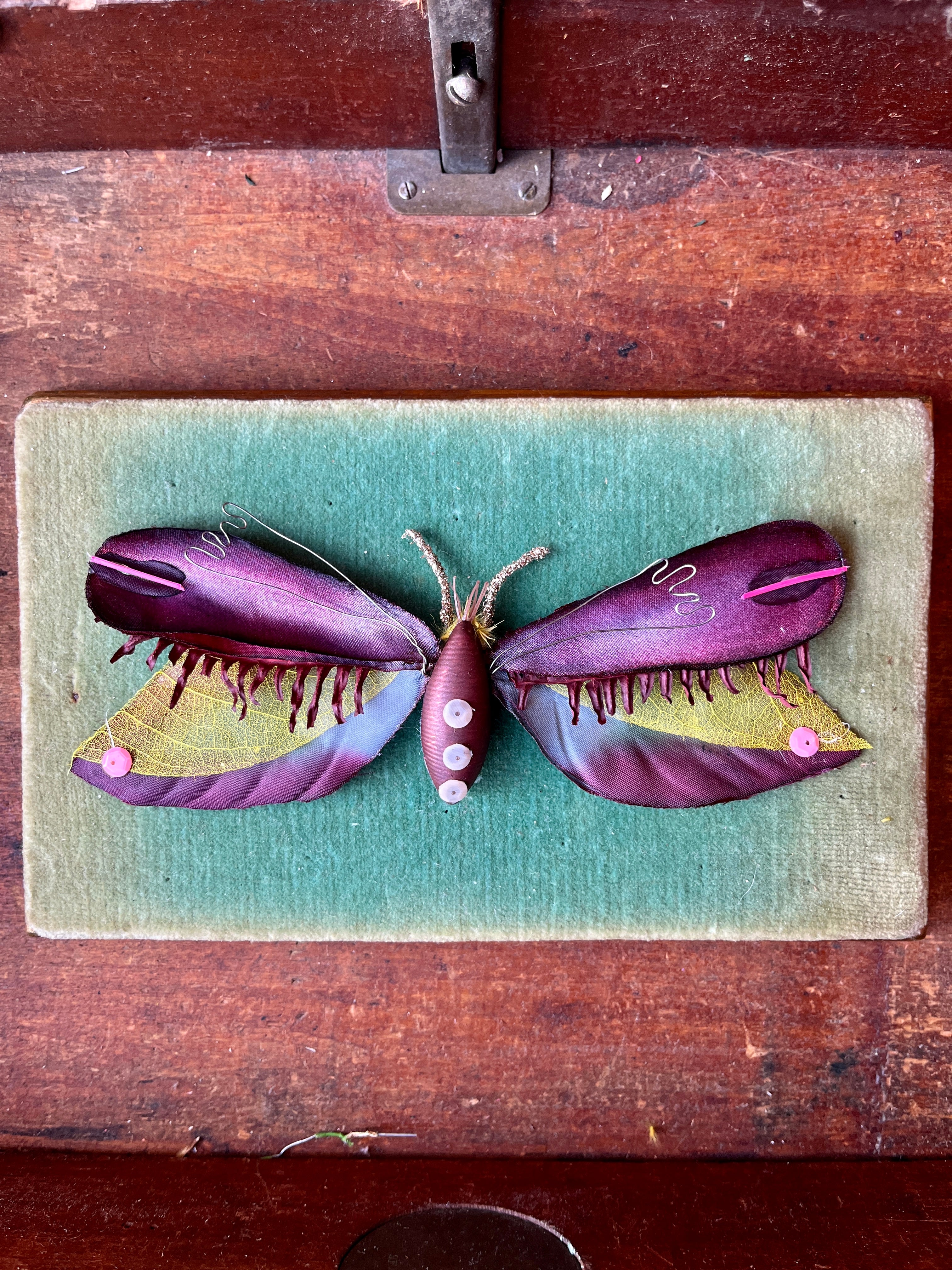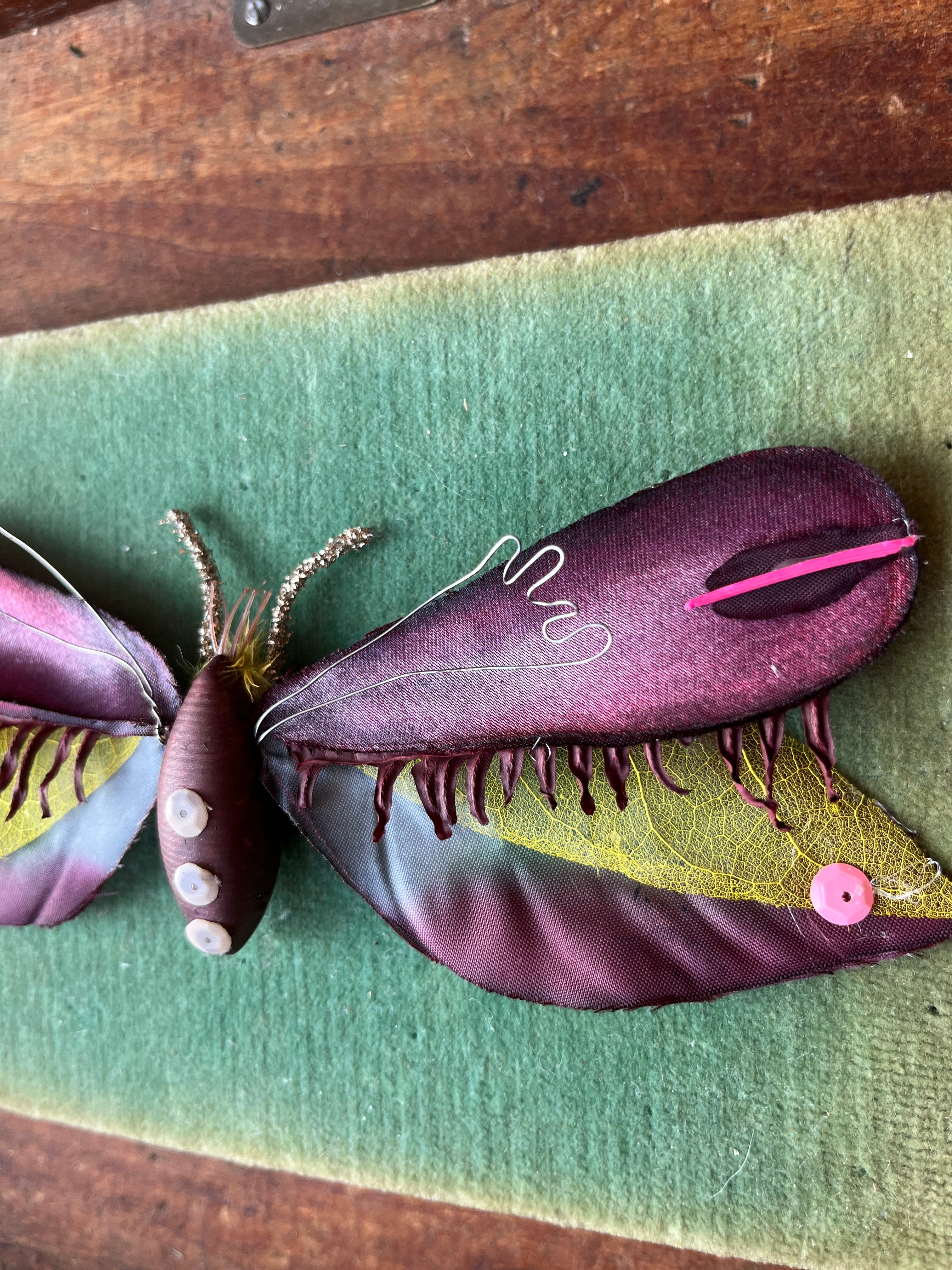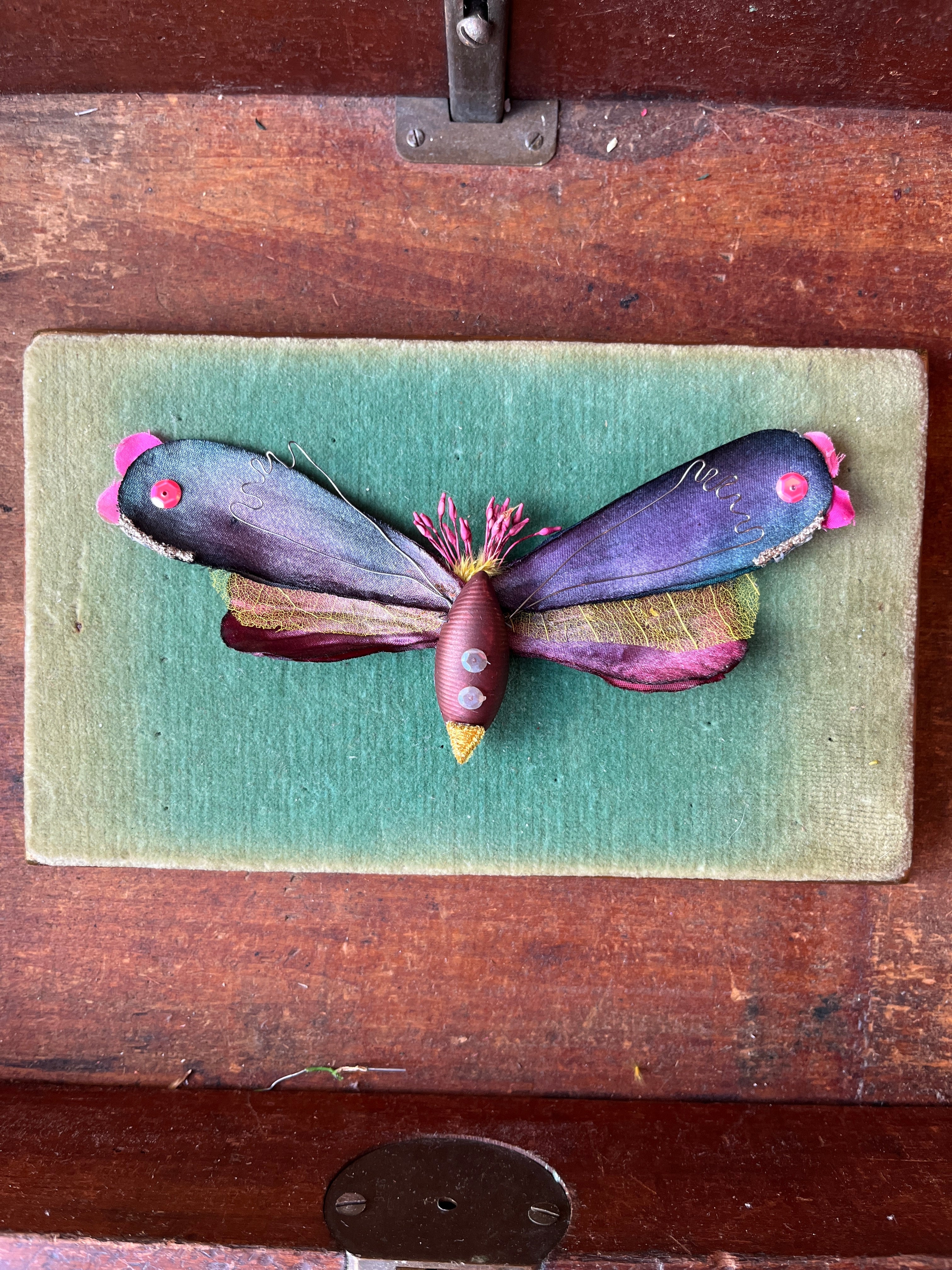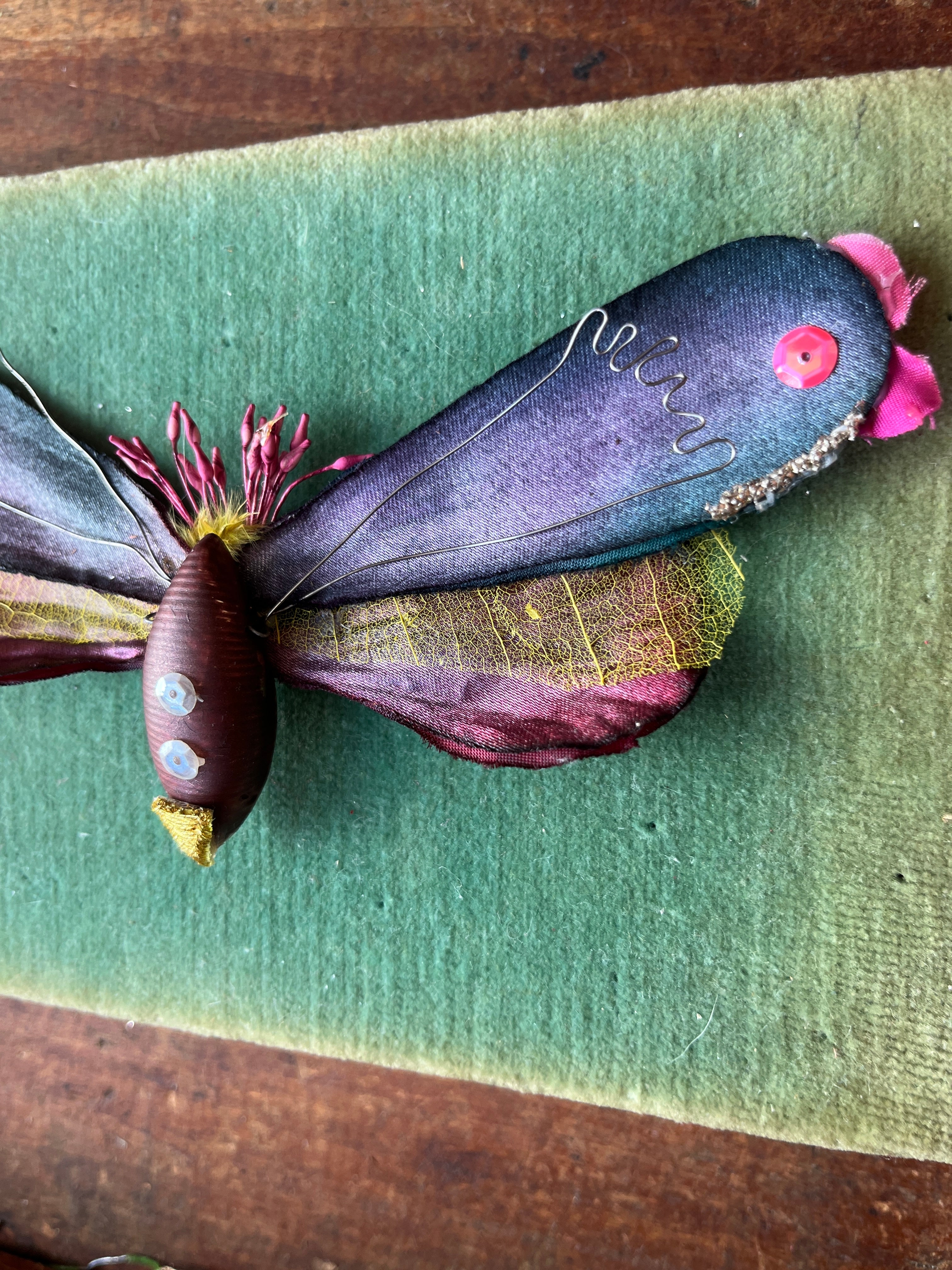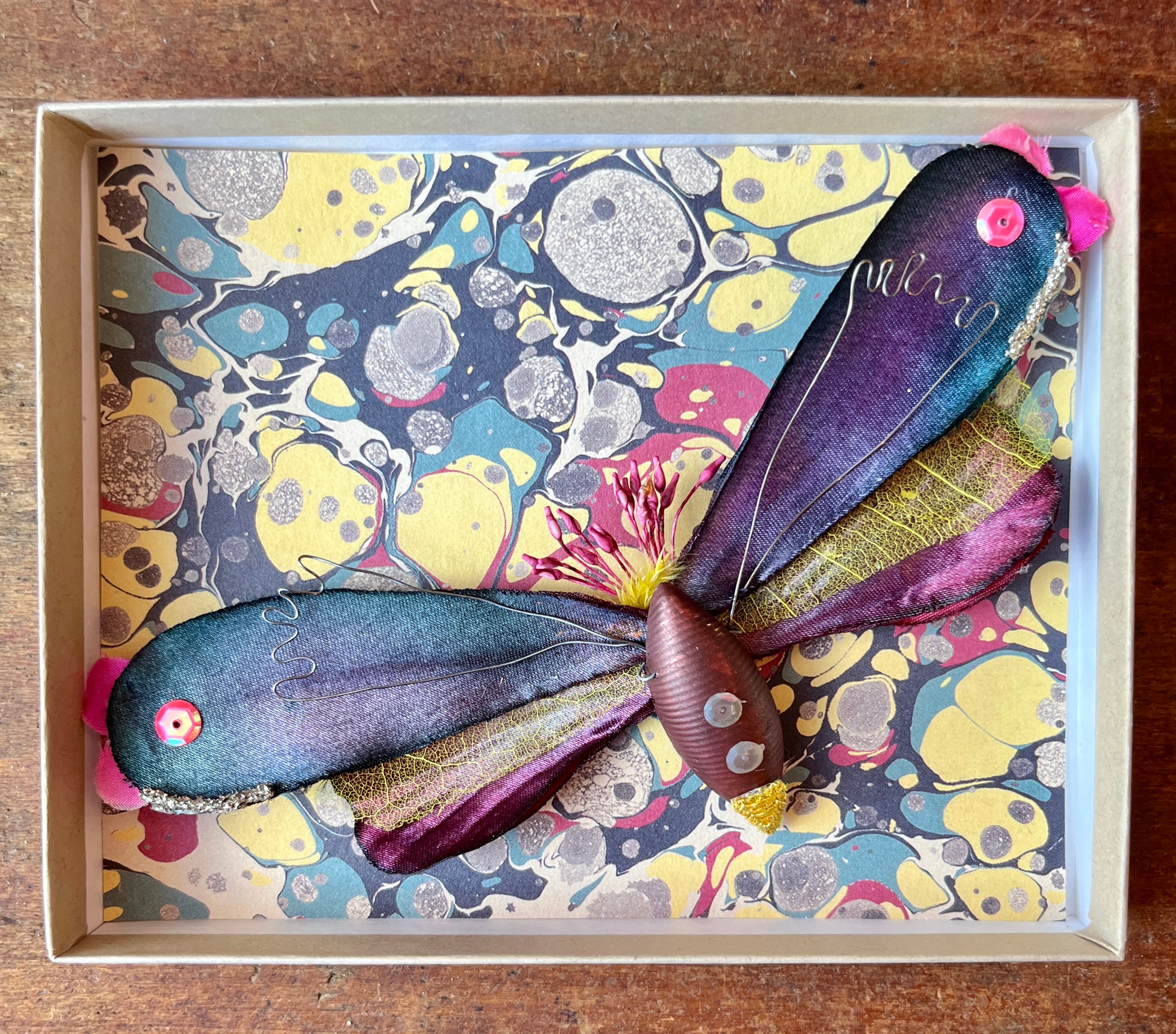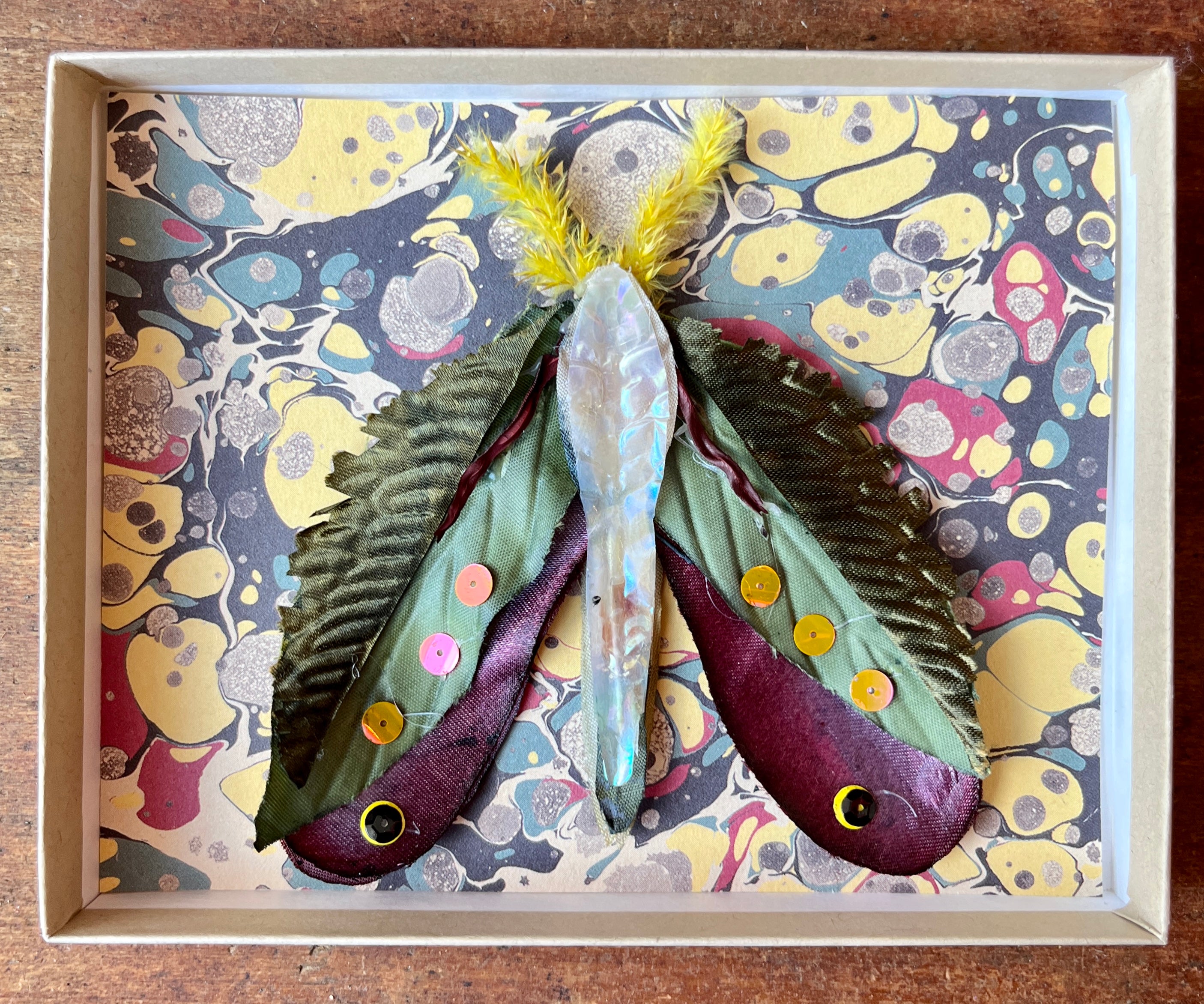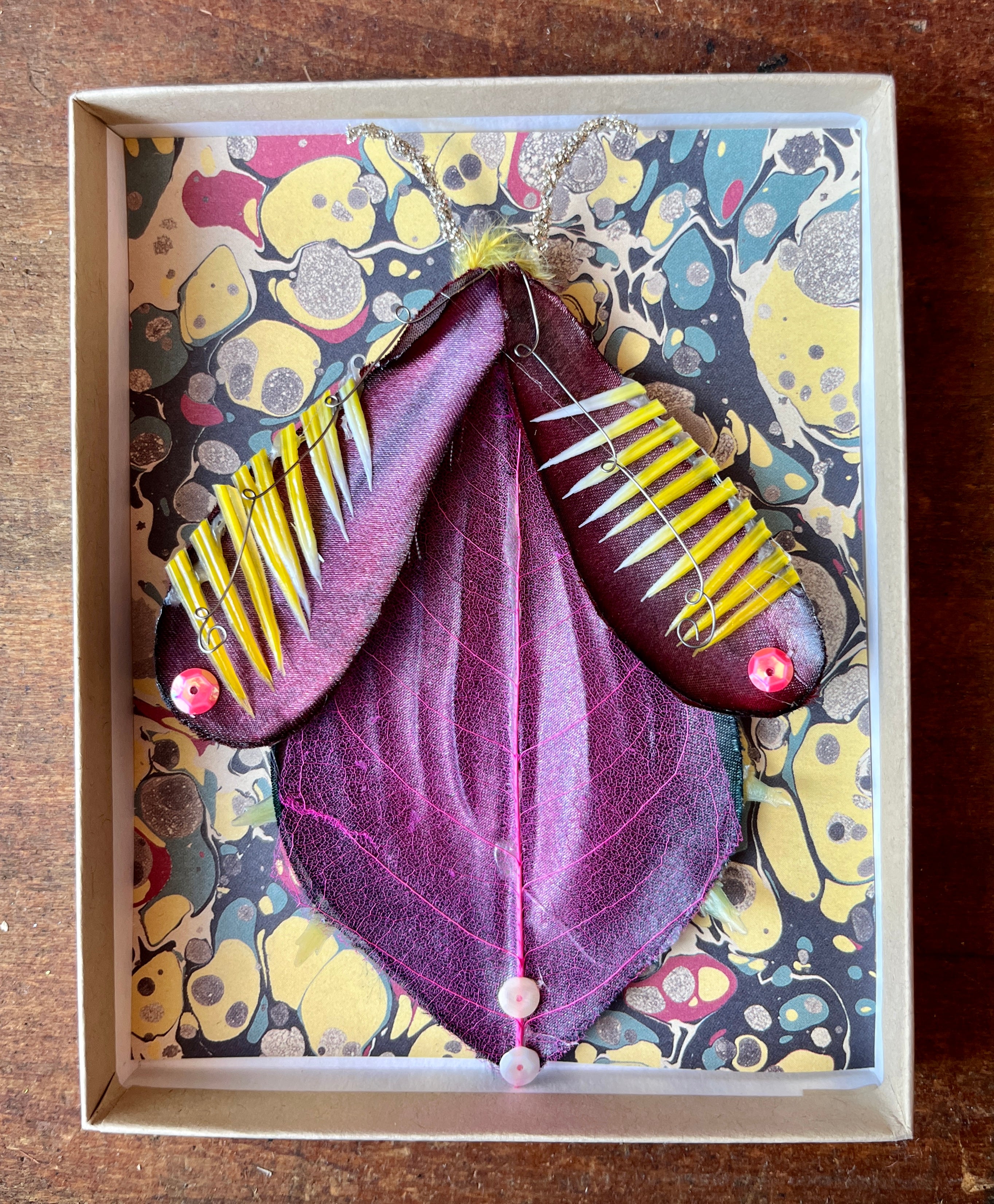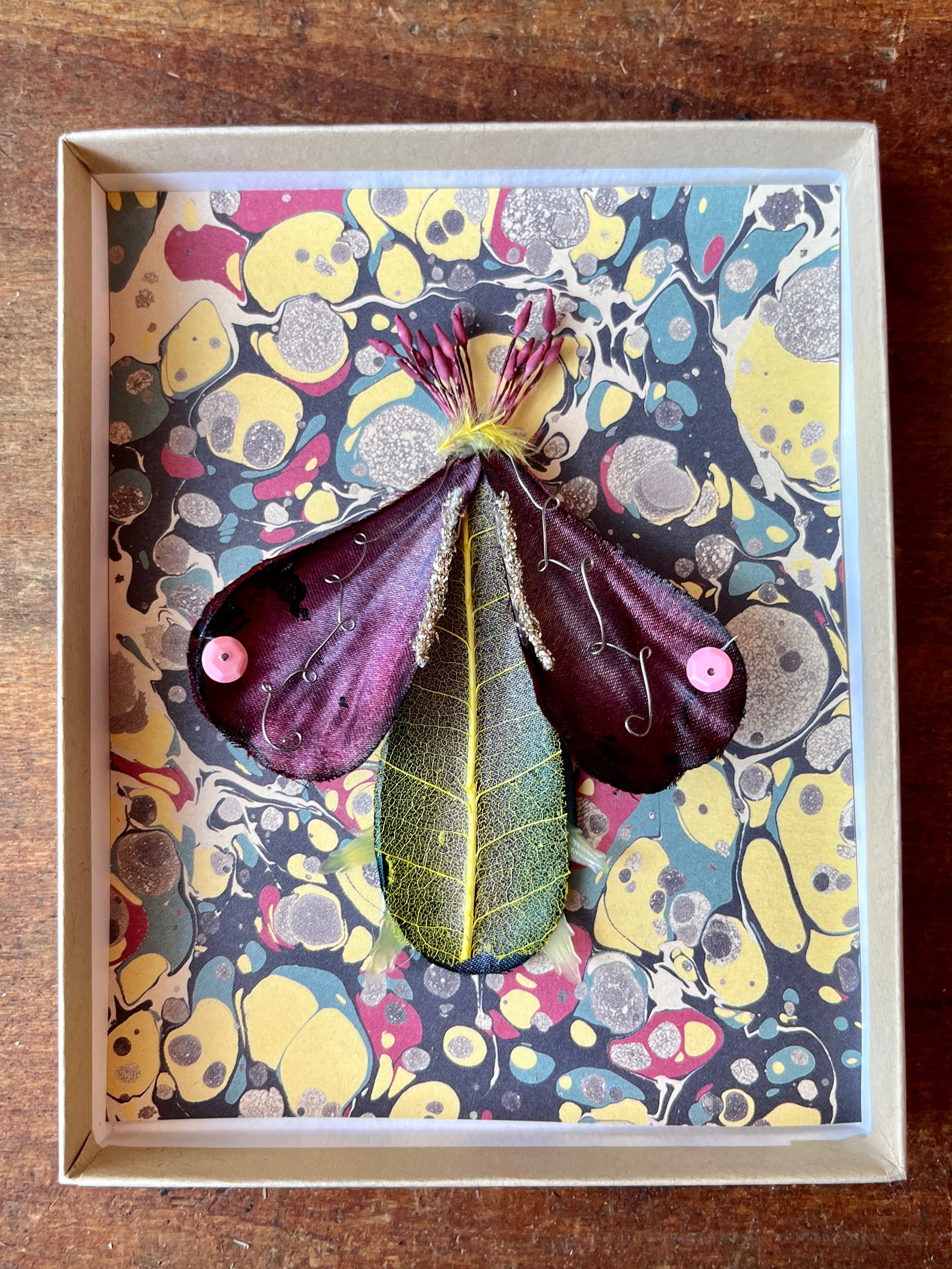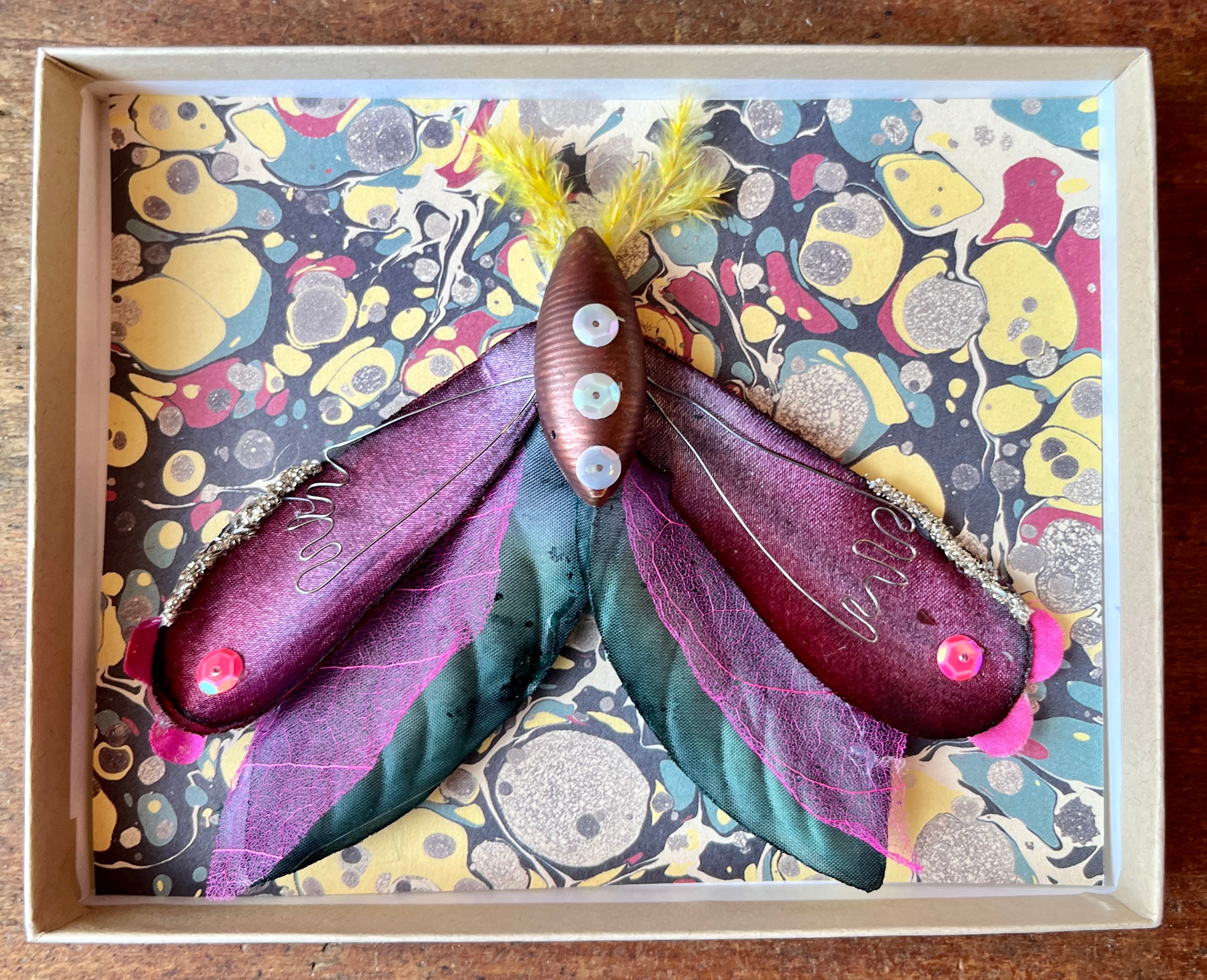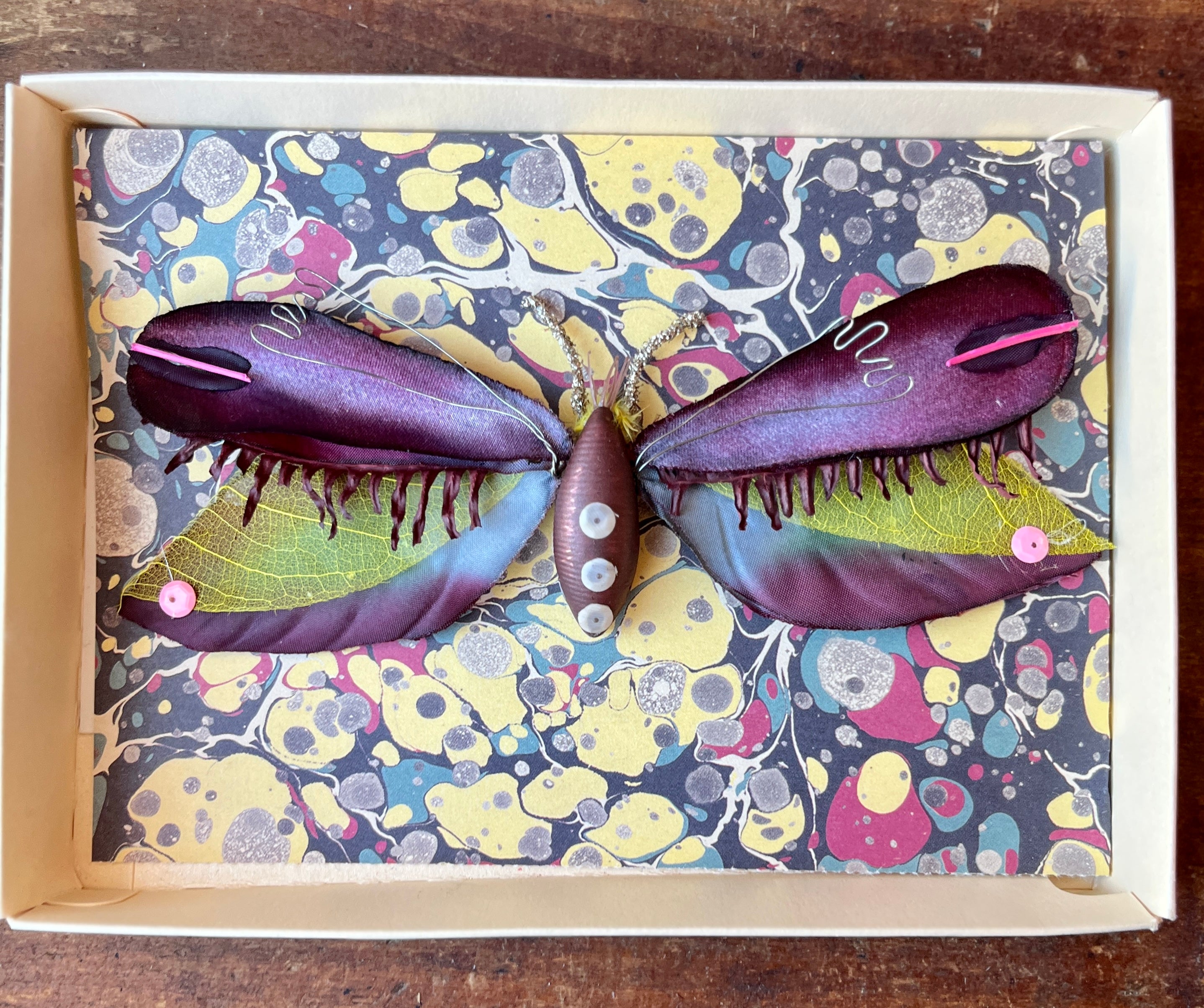 Parcel Handmade Insecta Art Specimens
These intricate textile works of art are constructed of vintage fabric leaves, flower stamen, jewelry findings and trims, even preserved dried flowers and tinsel!  
Their wingspan ranges from approximately 6 - 8".  They make a beautiful gift for the naturalist, entomology lover or textile enthusiast.
One of a kind.