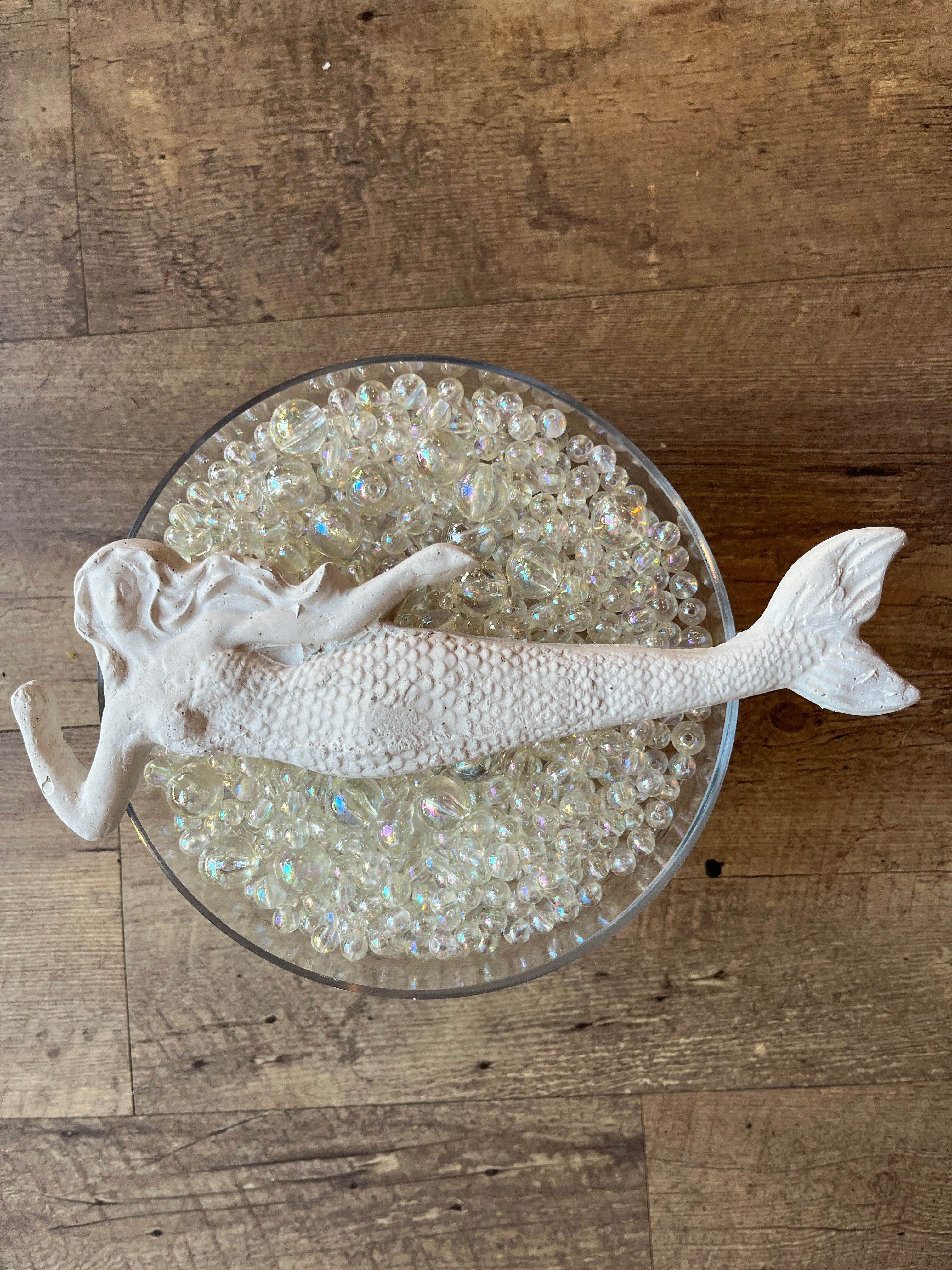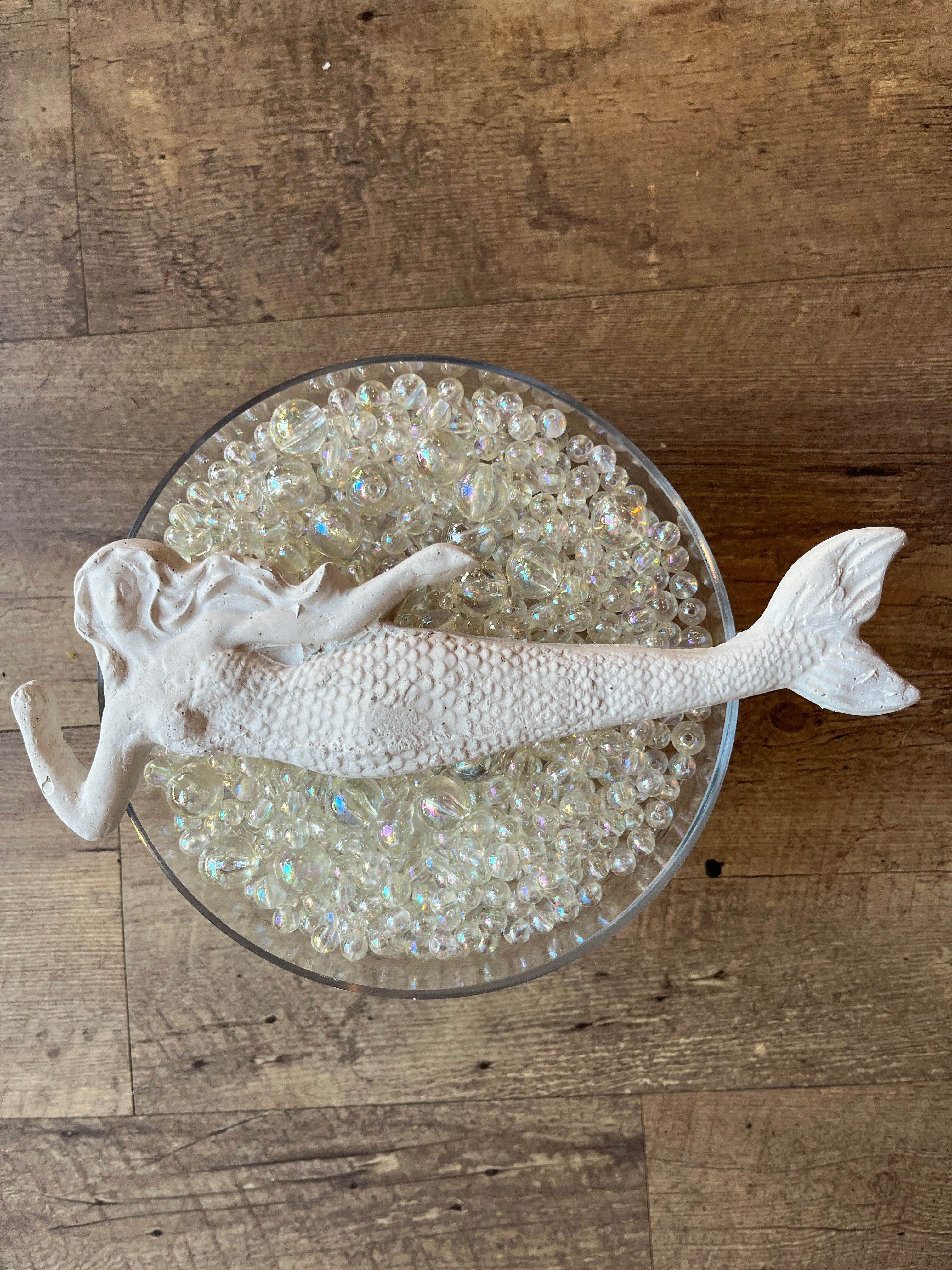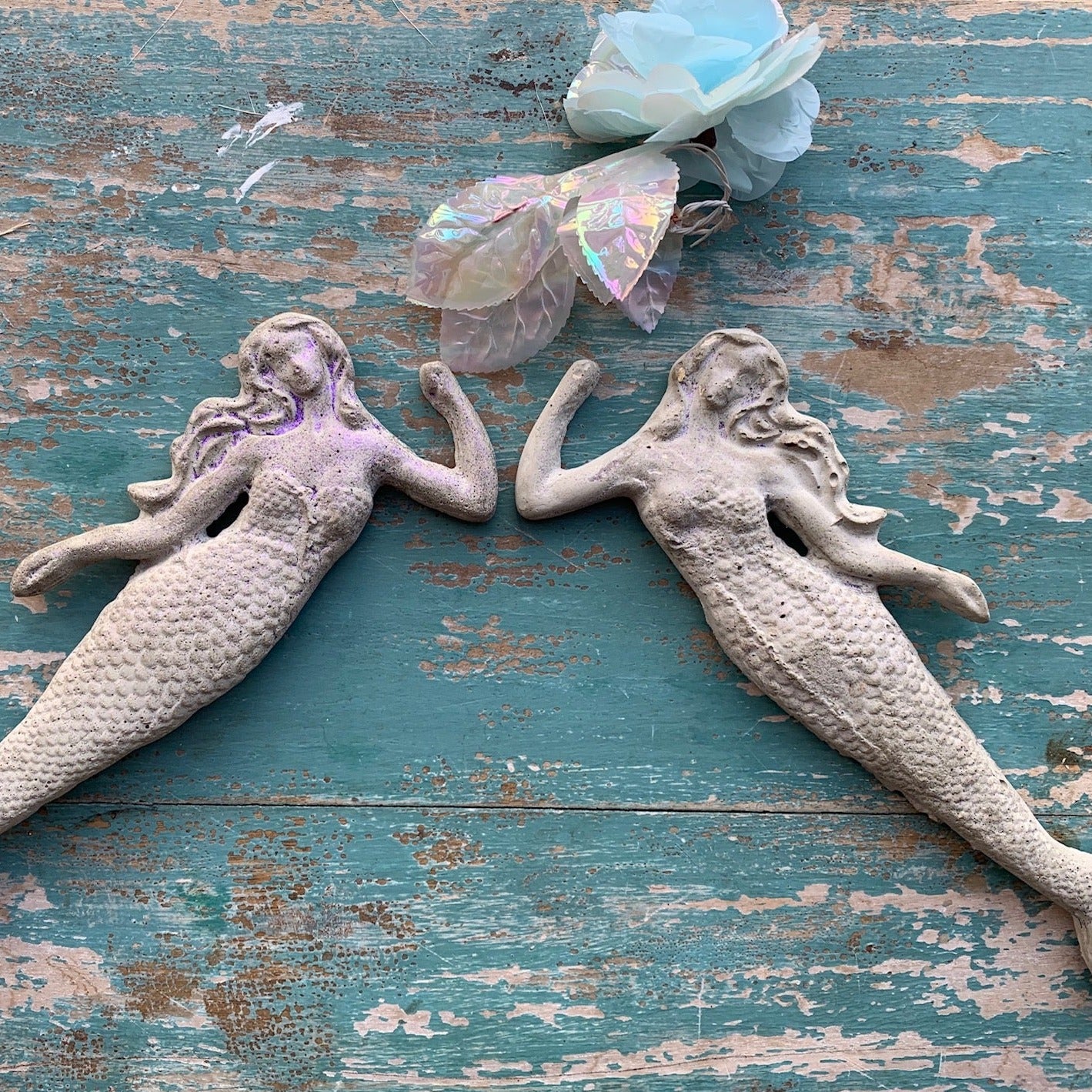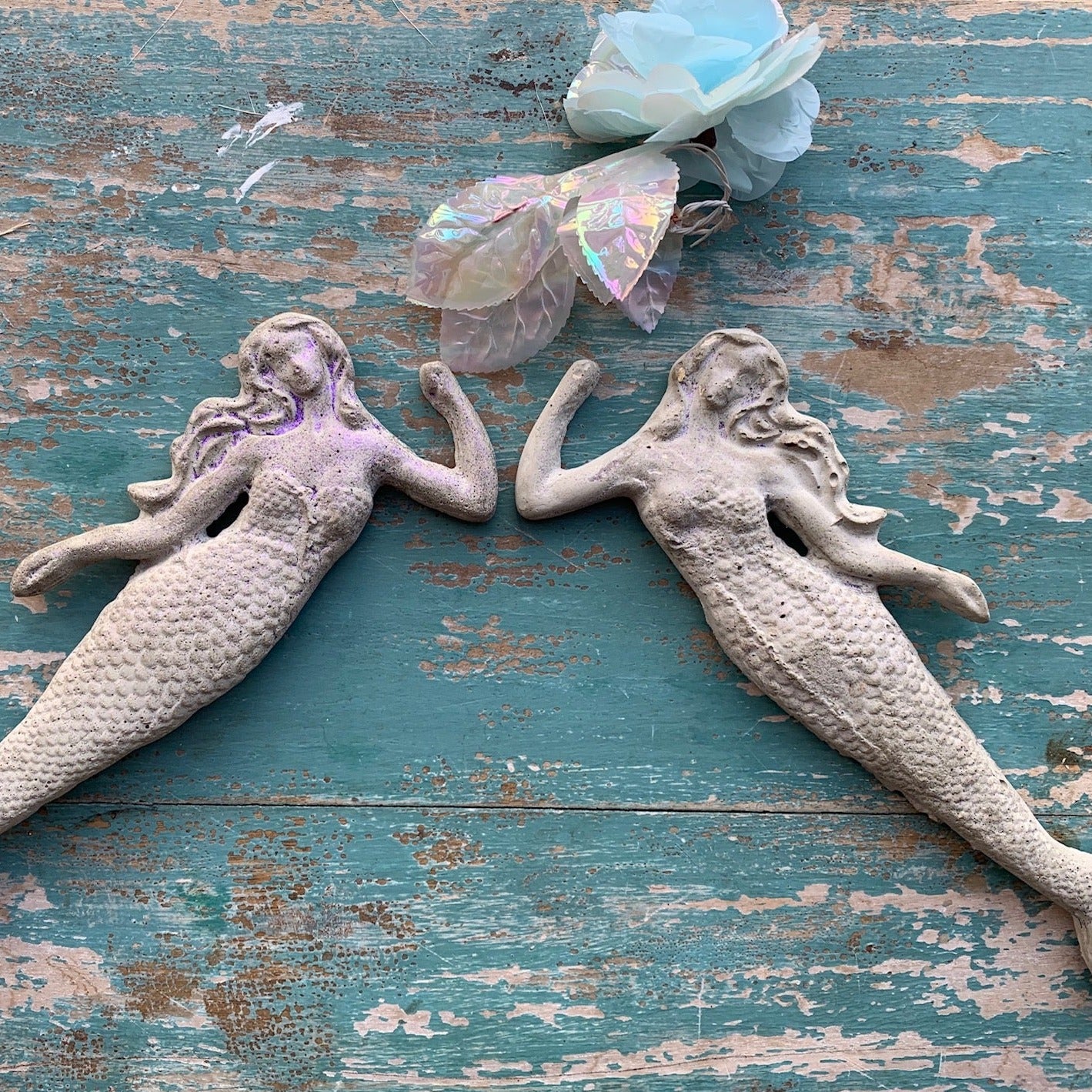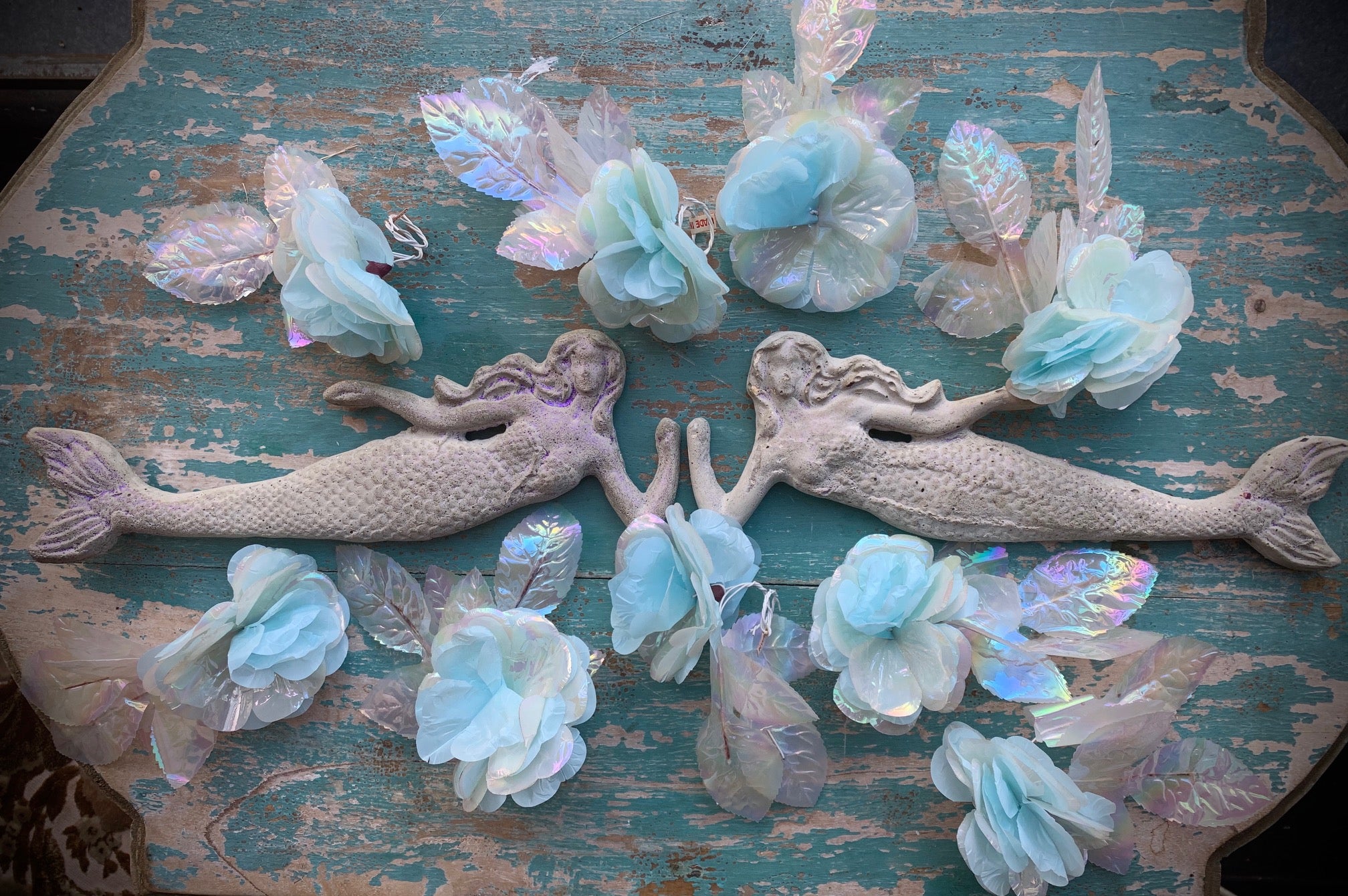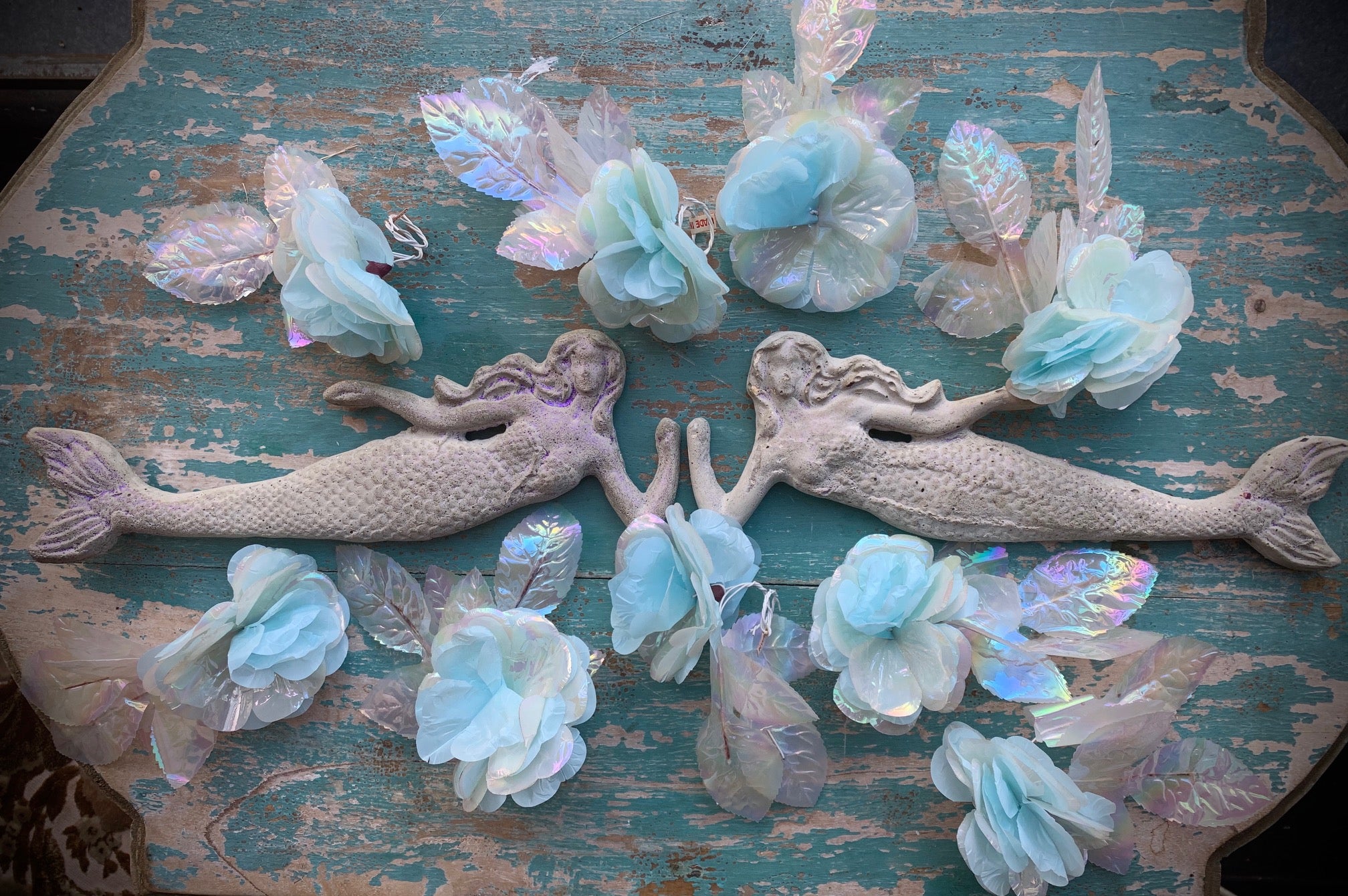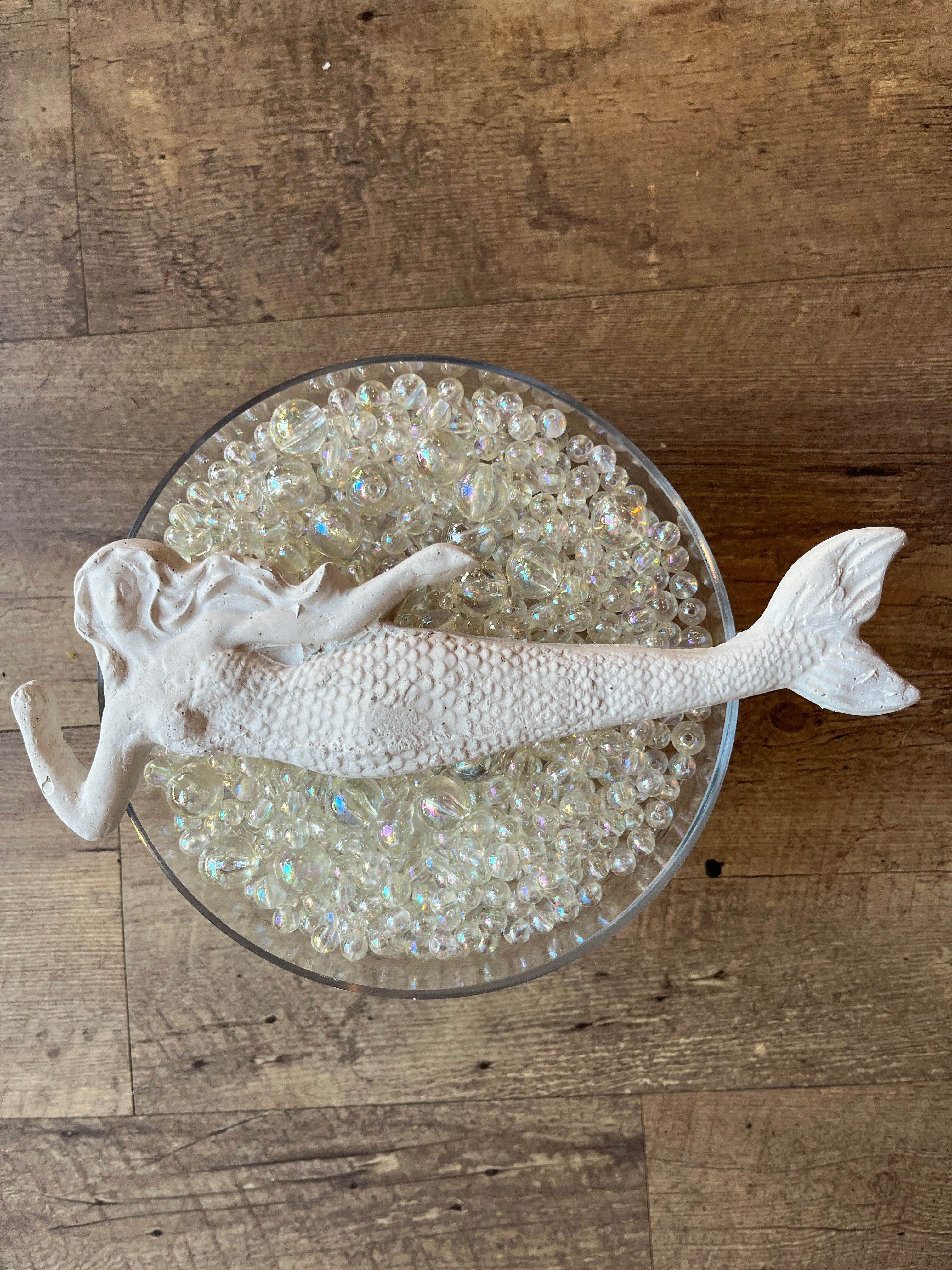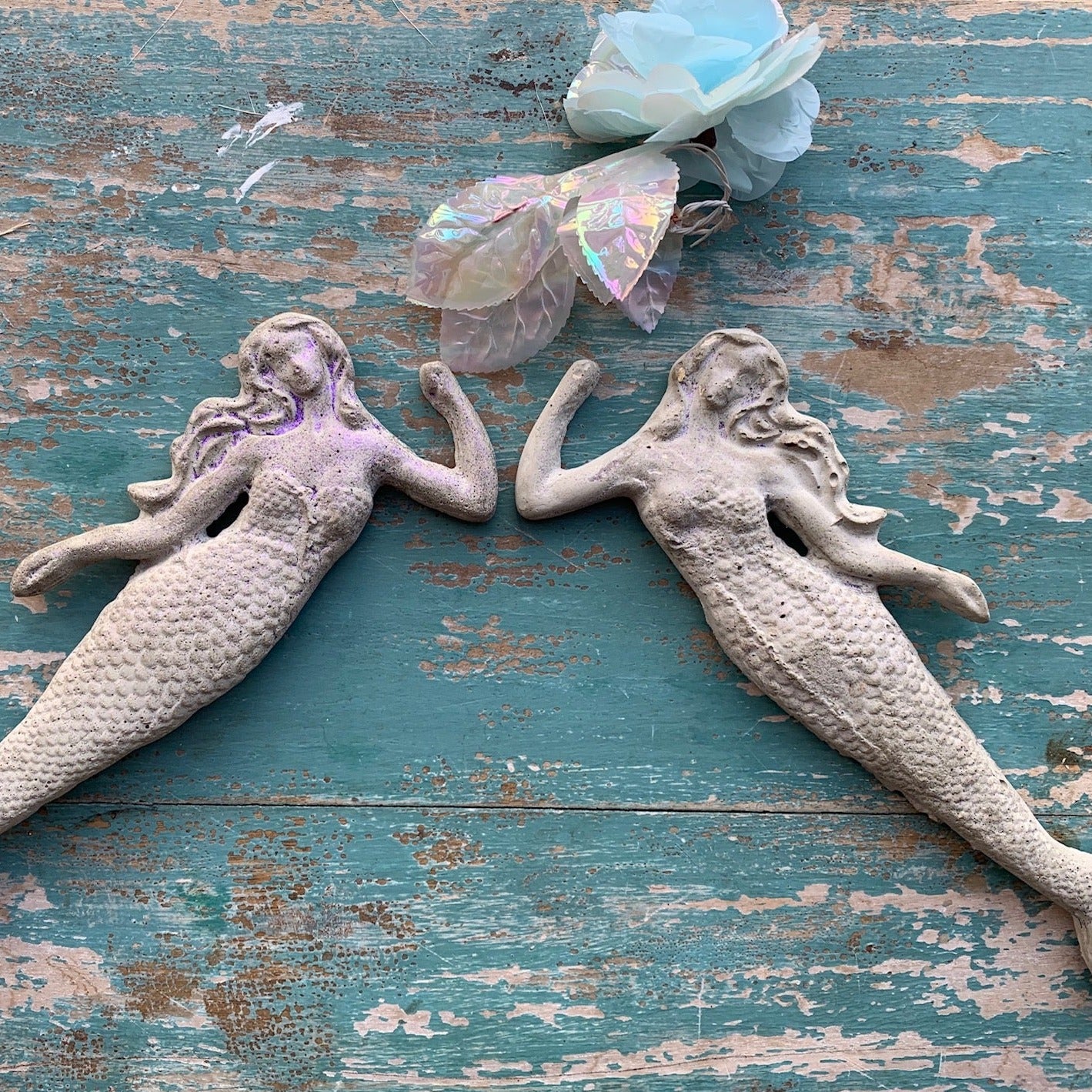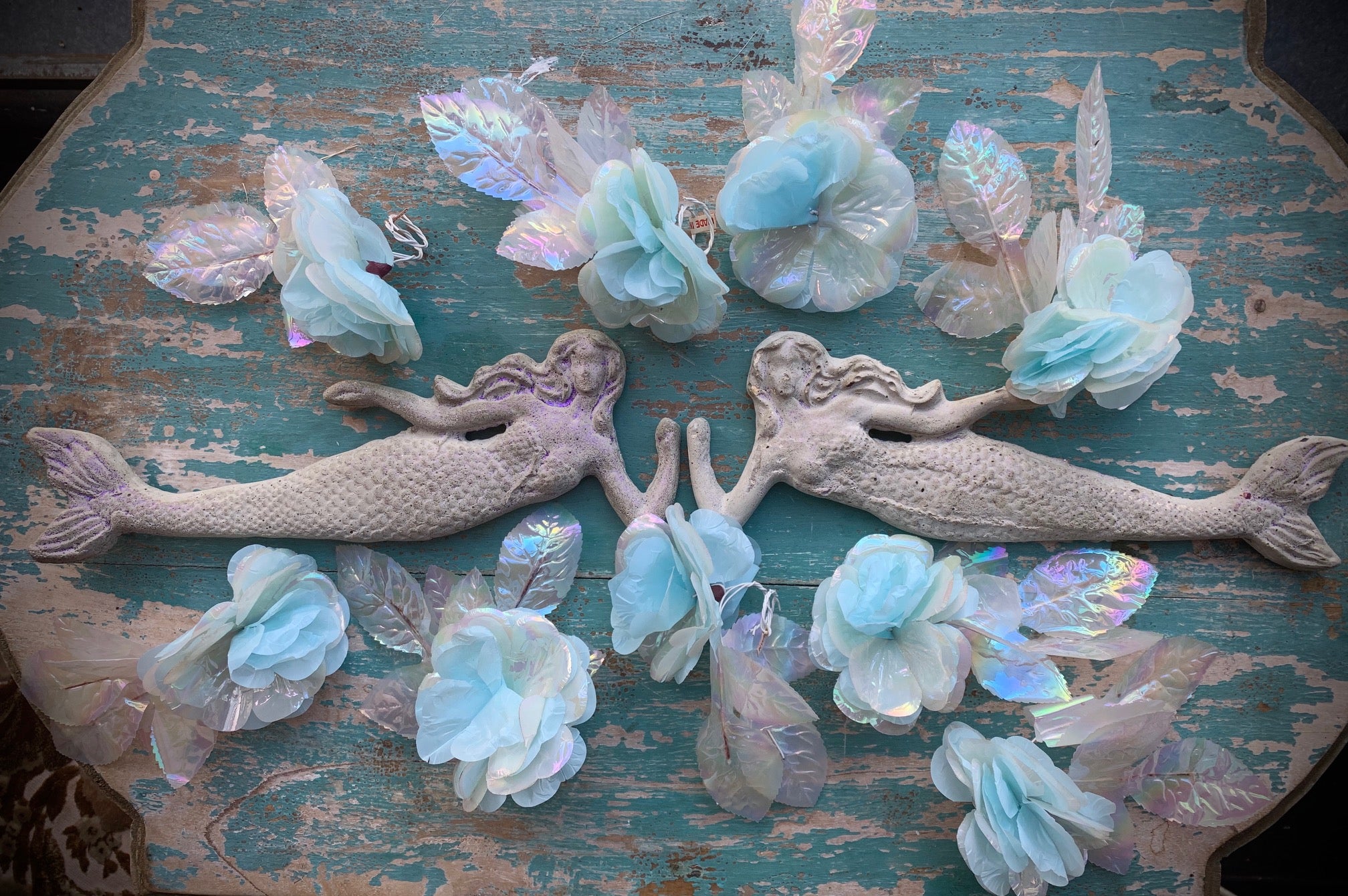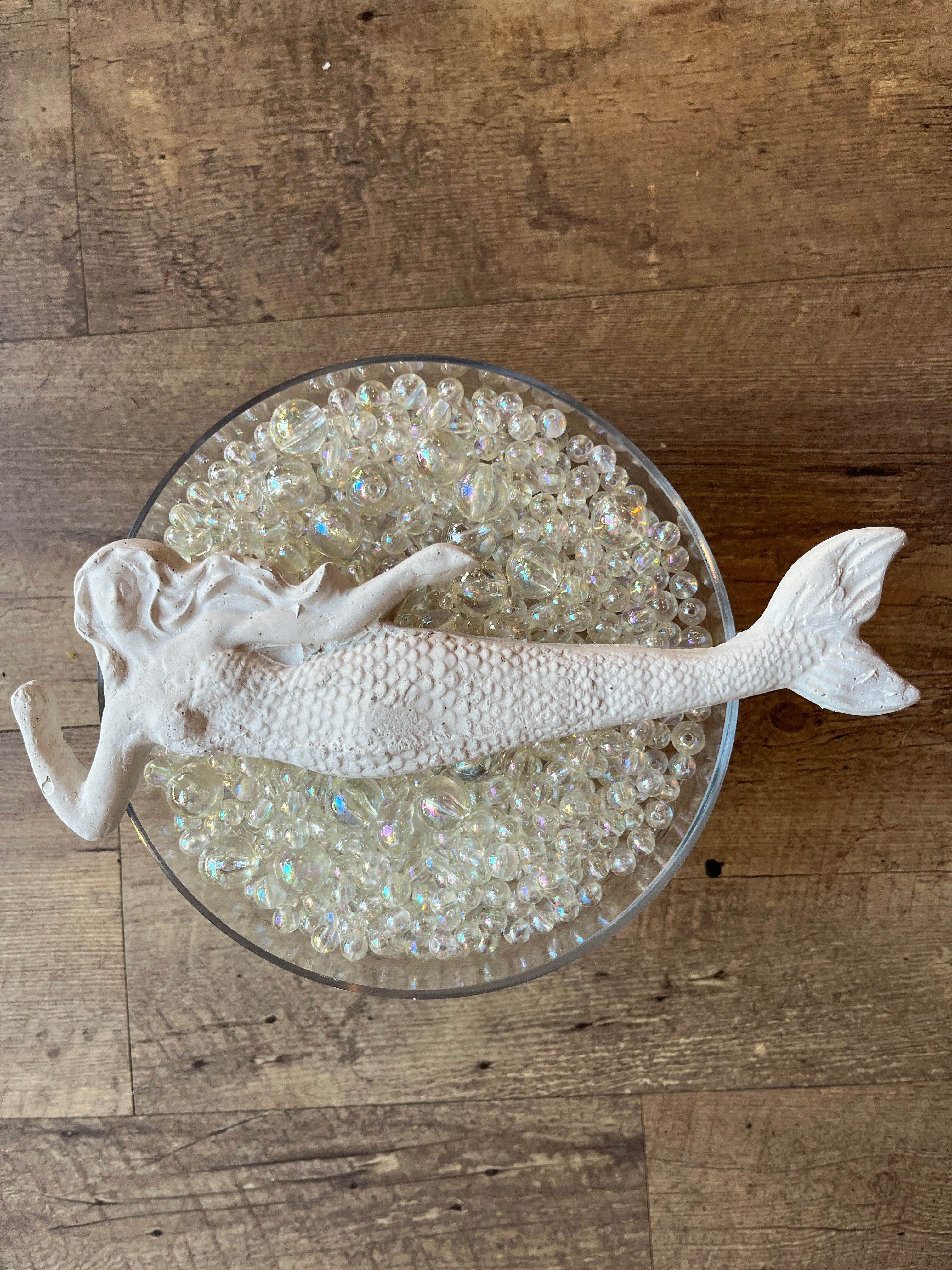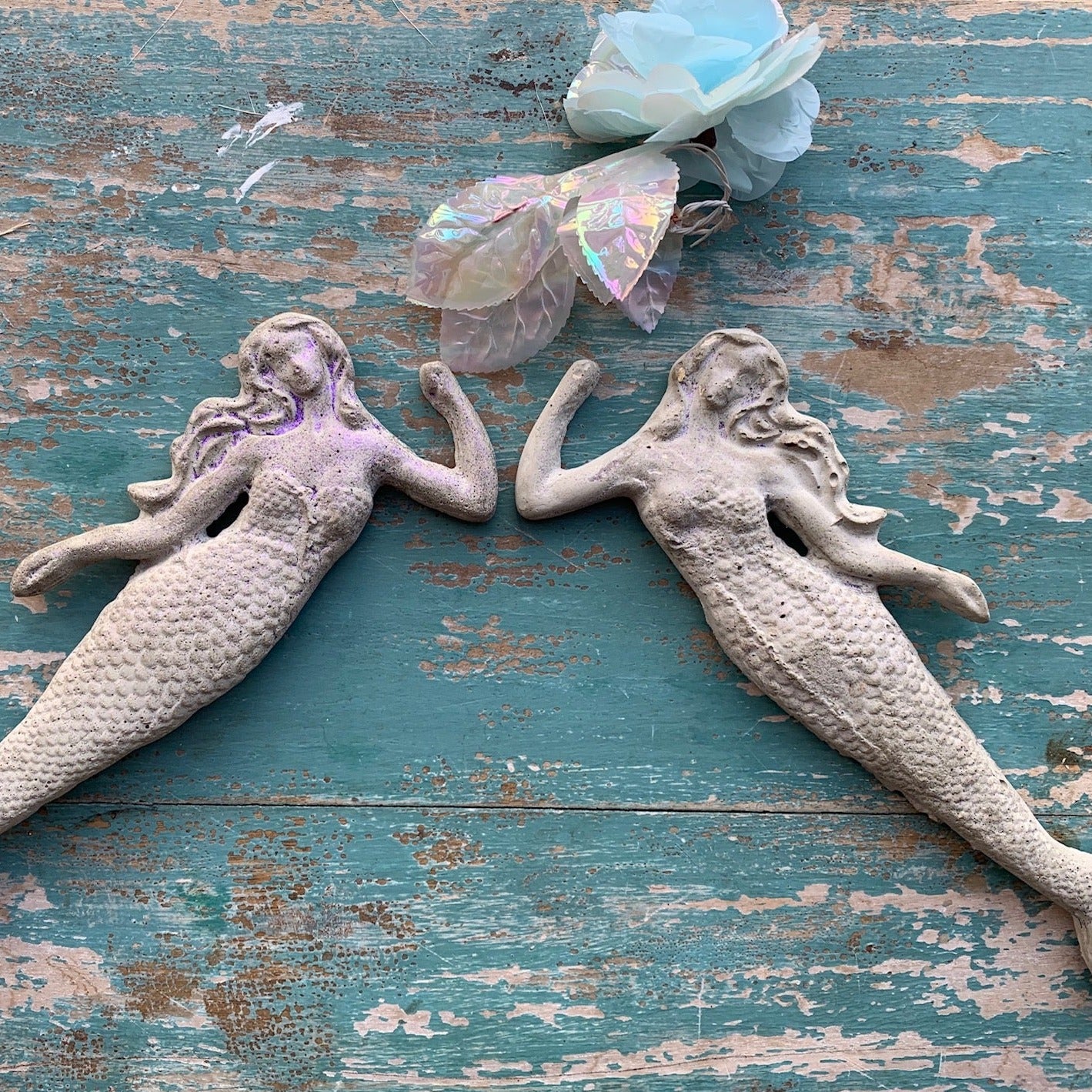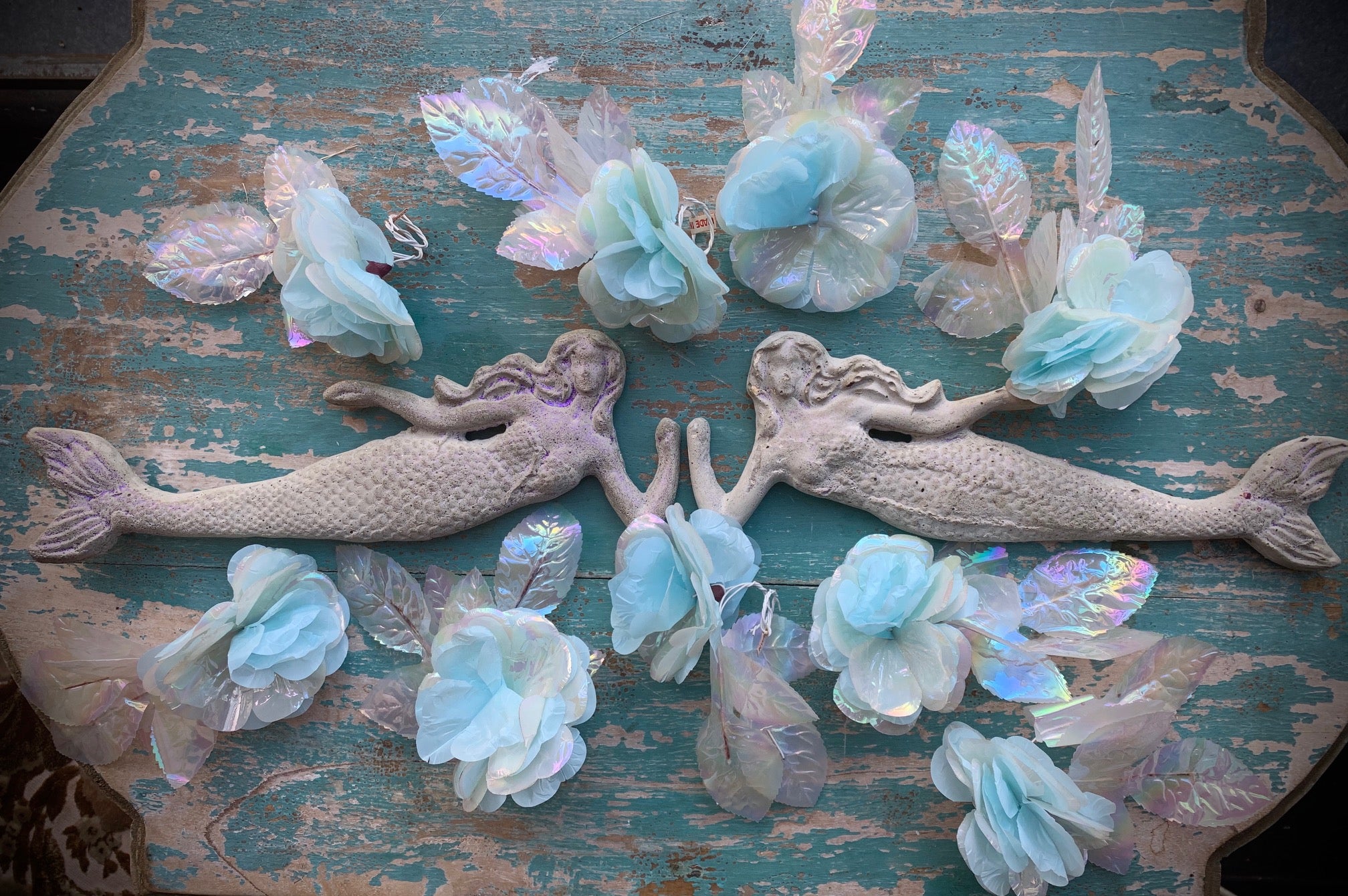 Concrete Mermaid Ornament
These decorative/ornamental mermaids are a beautiful new addition to our collection of handmade concrete decor.  Designed and handmade in our Parcel Workshop.  
These mermaids measure 9 1/2" wide x 2 1/2" high.  The natural concrete is dusted with an iridescent lilac shimmer.  This listing is for one mermaid - please specify right or left.  You can also select to purchase the pair for a 10% discount.
This is a handmade item.  Please keep in mind that each mermaid may vary slightly from the photos.  Please allow at least 3 days from order date to ship this item.