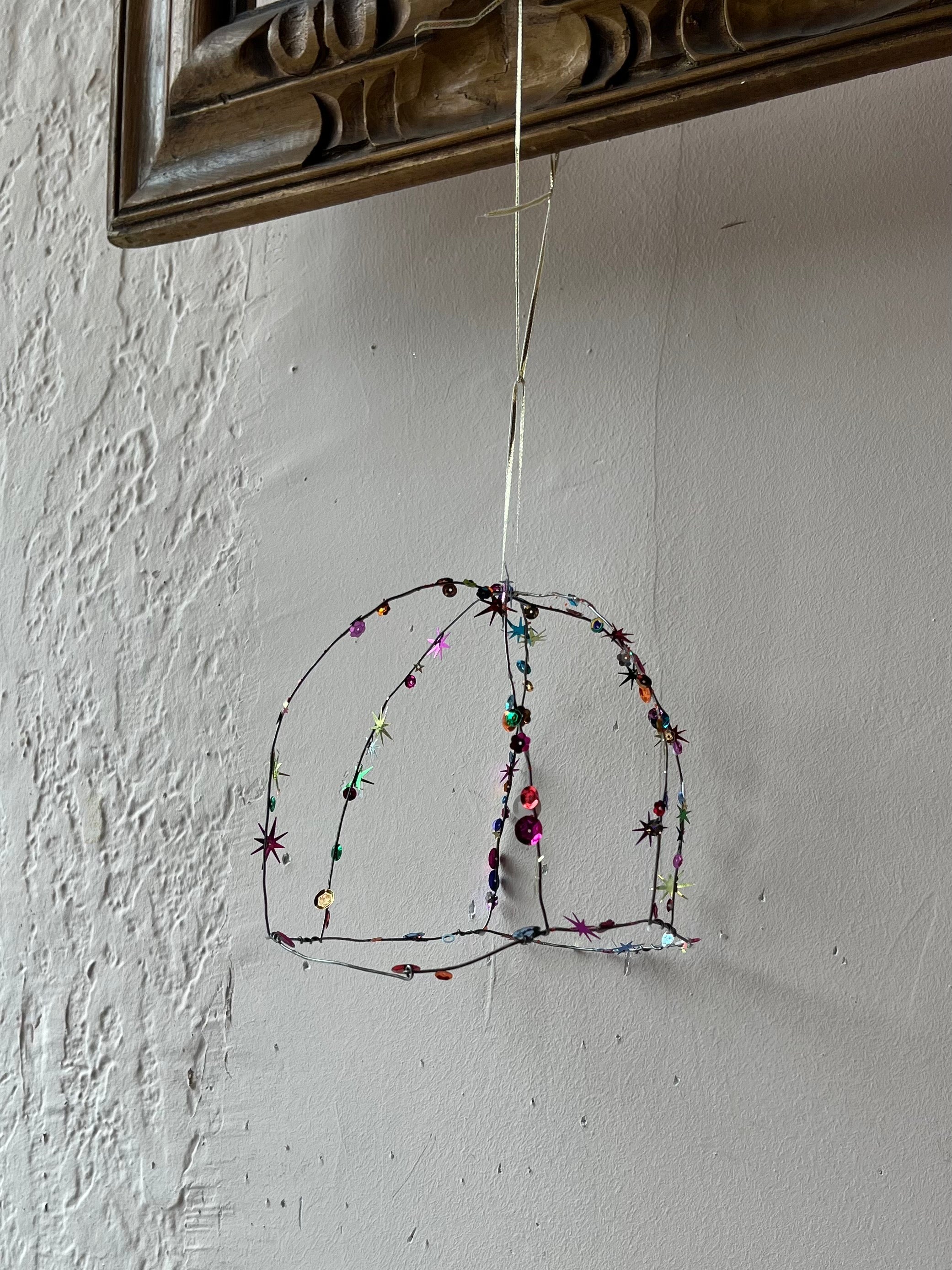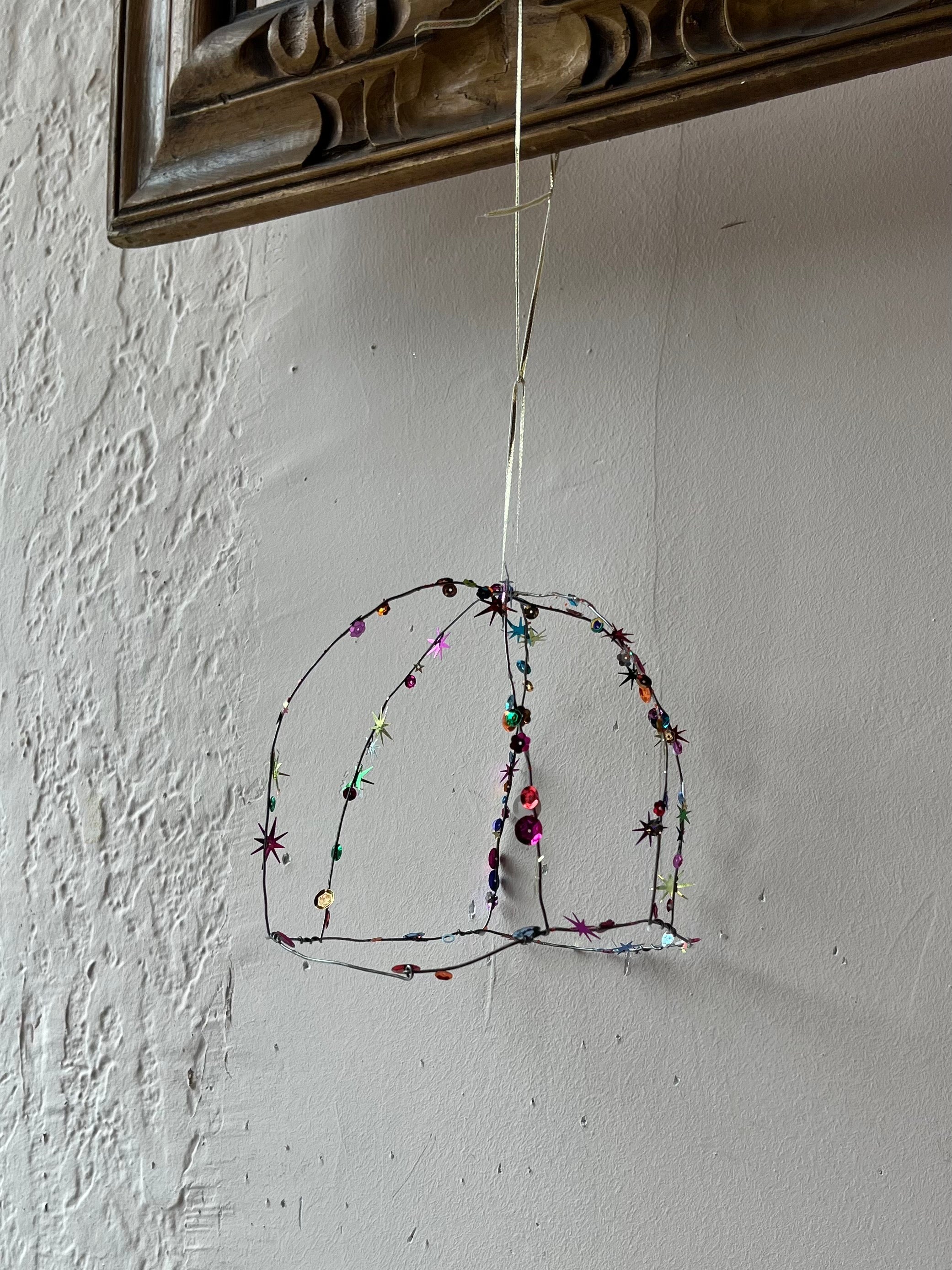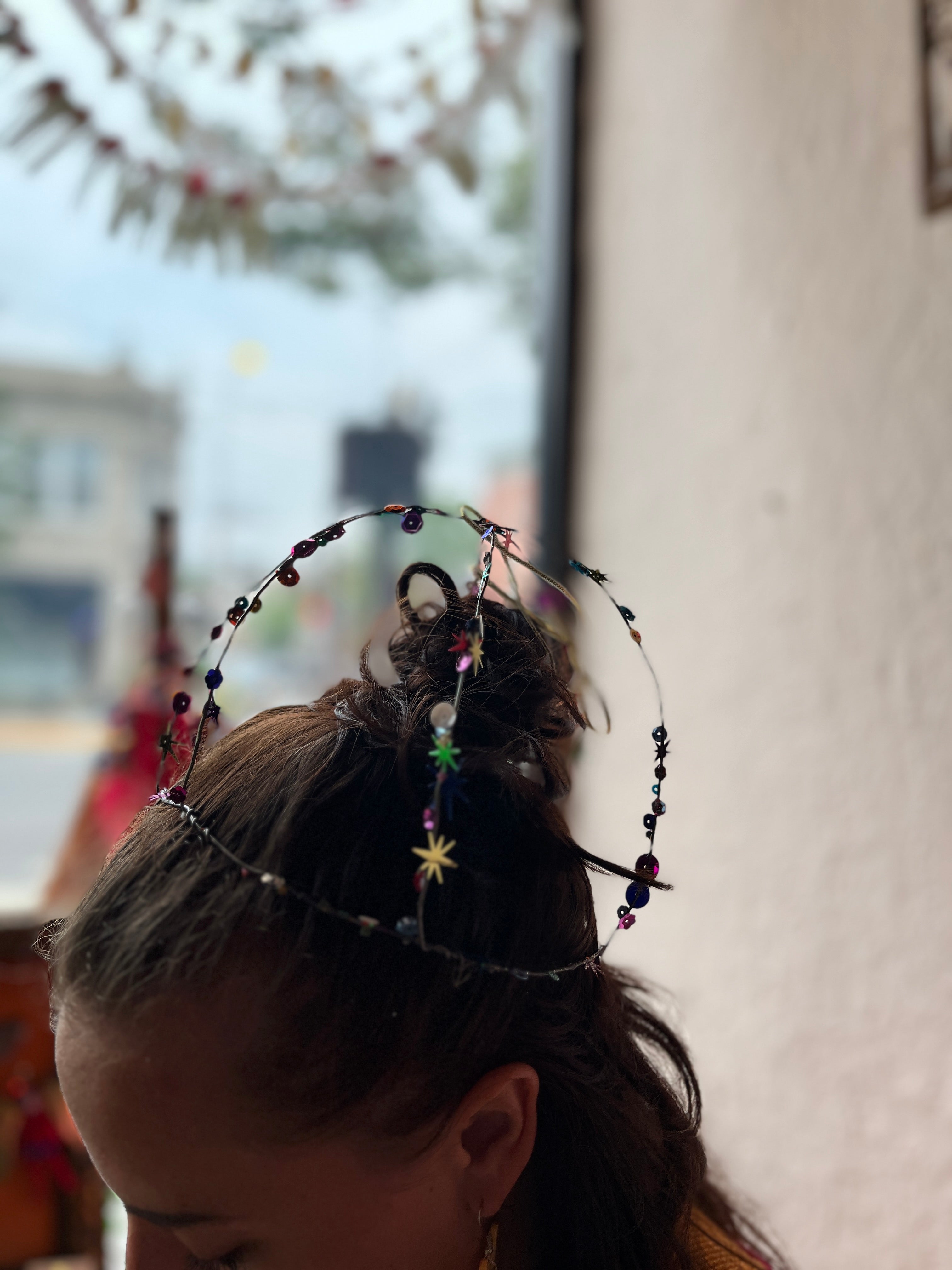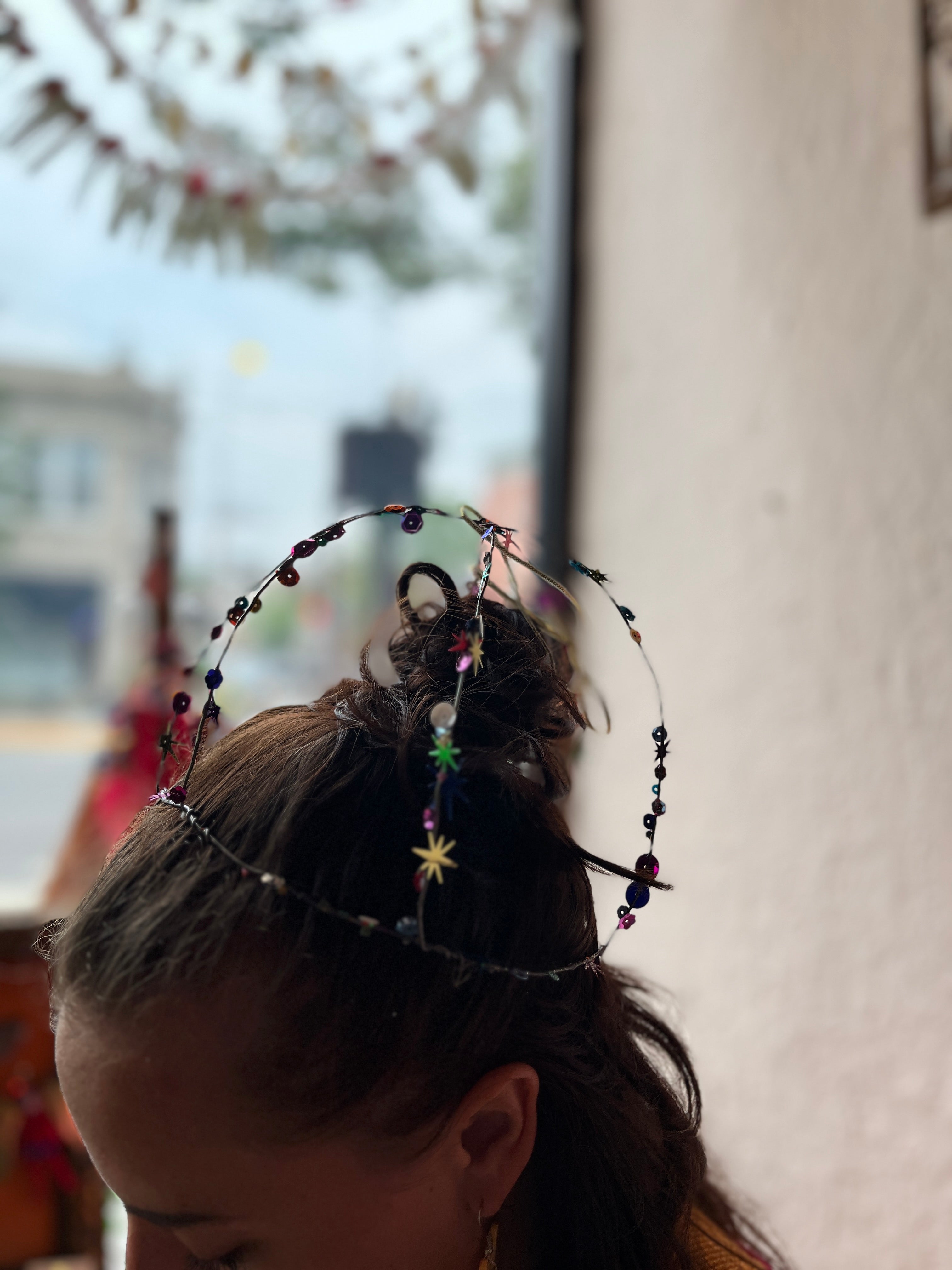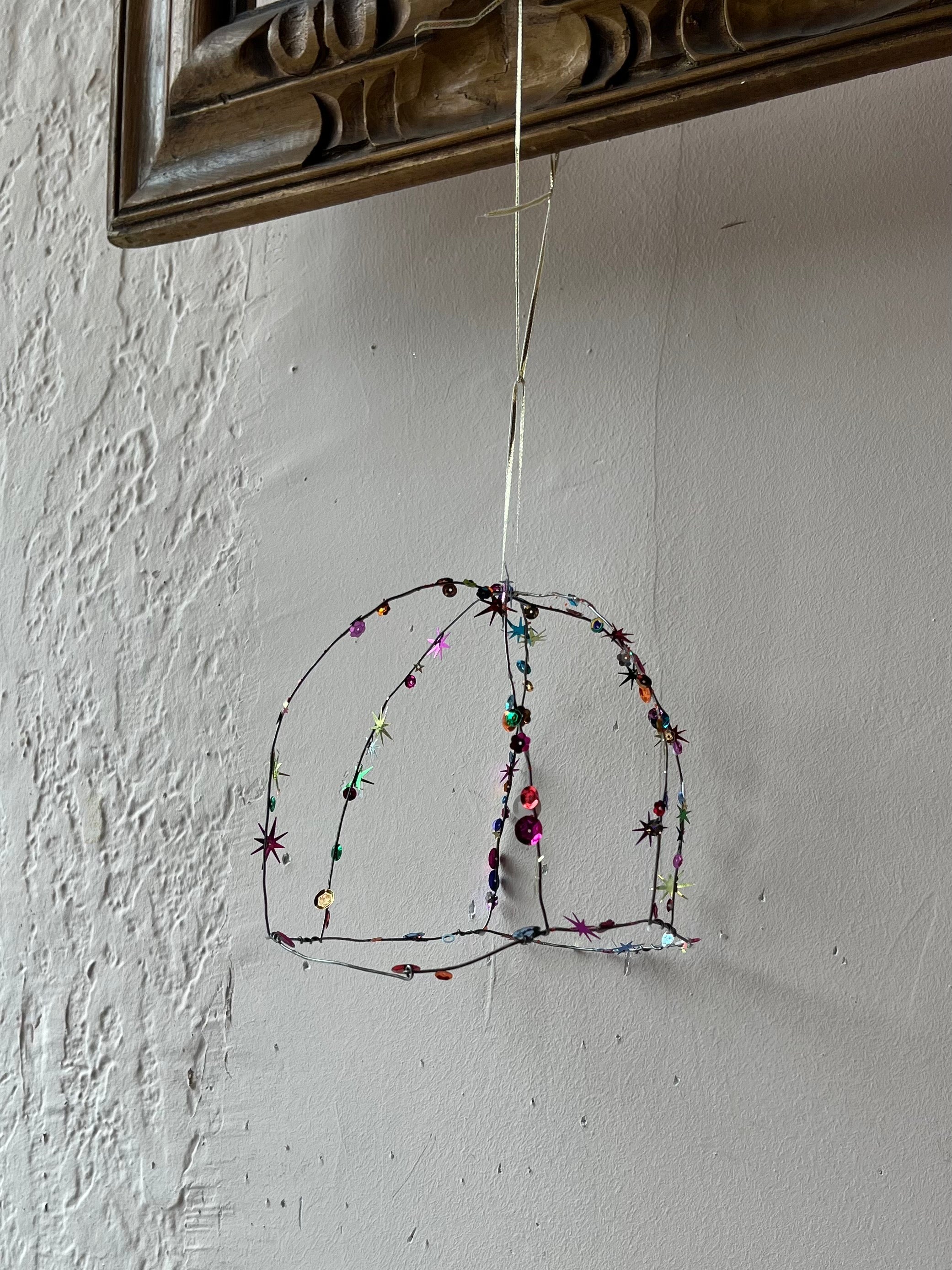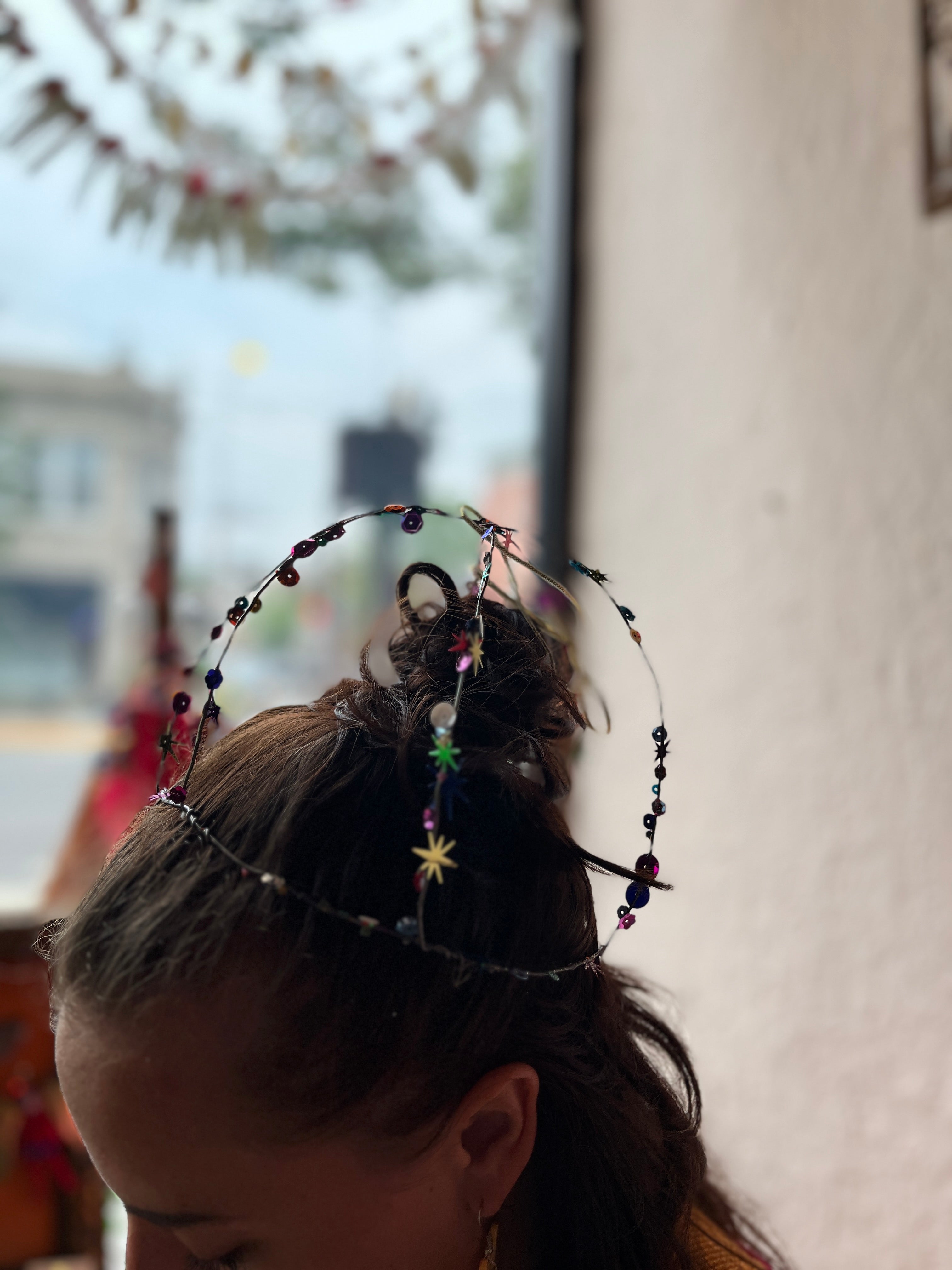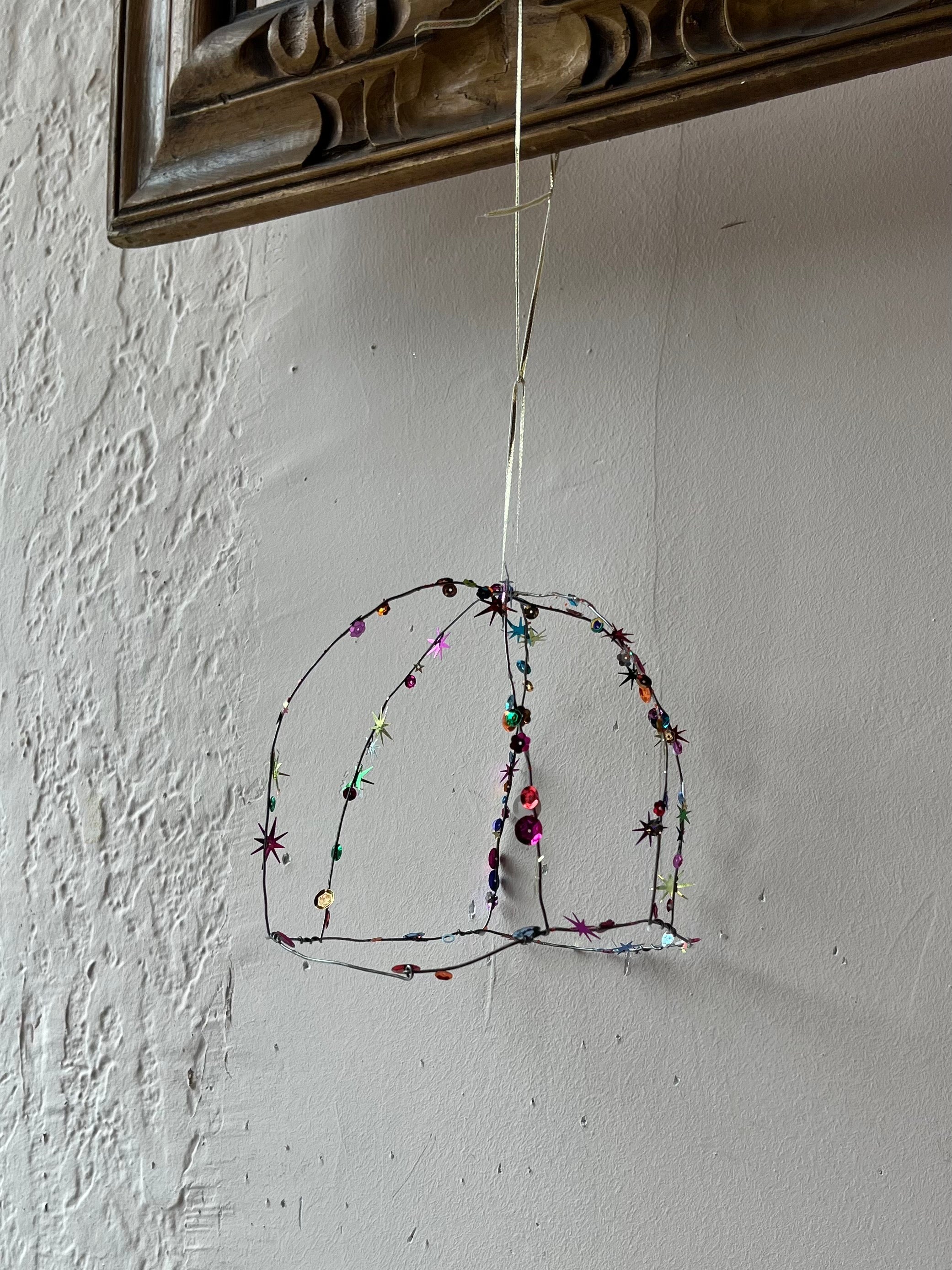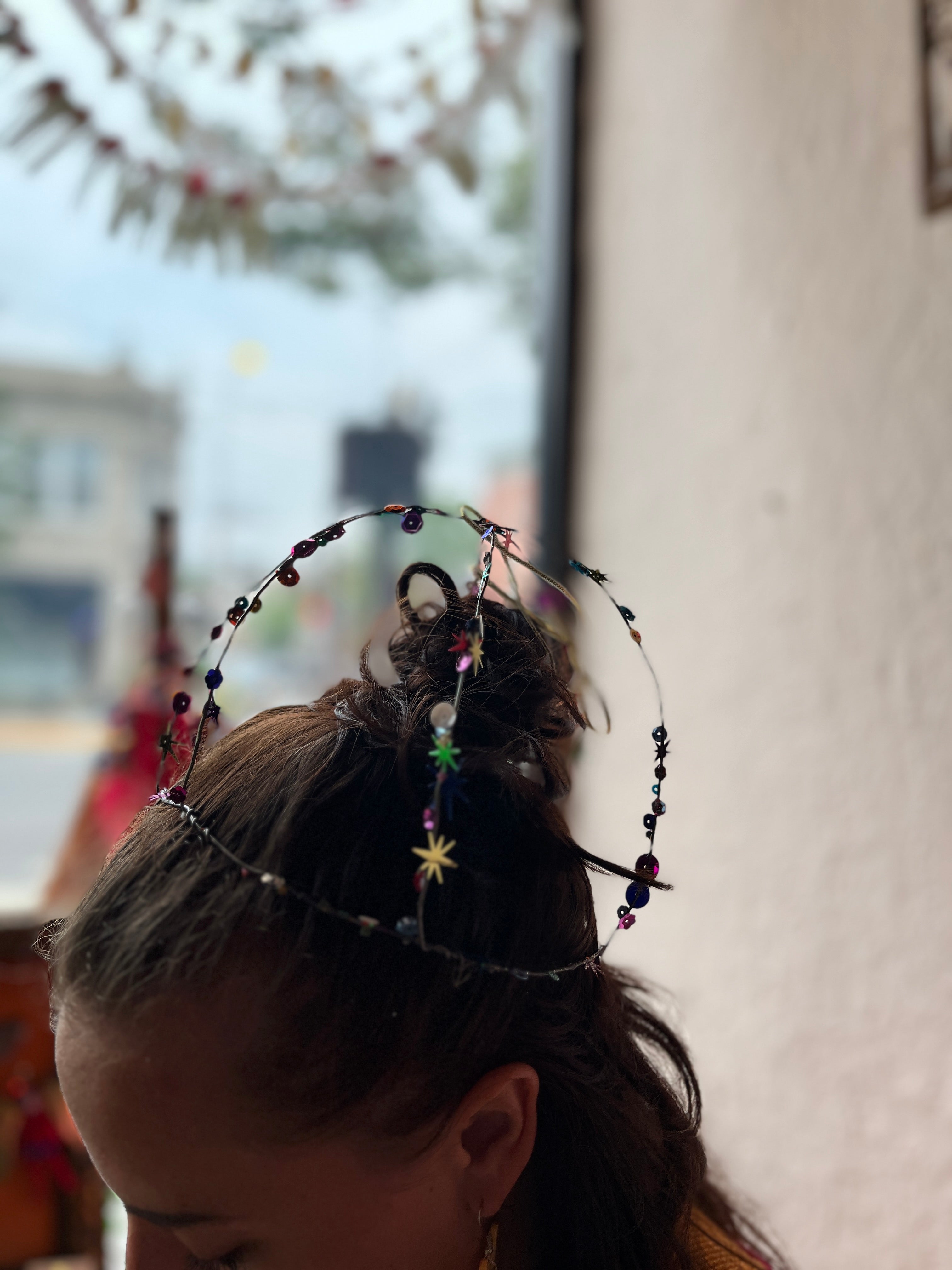 Canopy of Magic Mobile
This cage-style wire mobile is coated in colorful magic and sparkle.  Handmade in the Parcel workshop, this piece can also be worn as a whimsical crown.
With a metallic ribbon for hanging. 
Please allow 3 - 5 business days to produce and ship all of our handmade products.