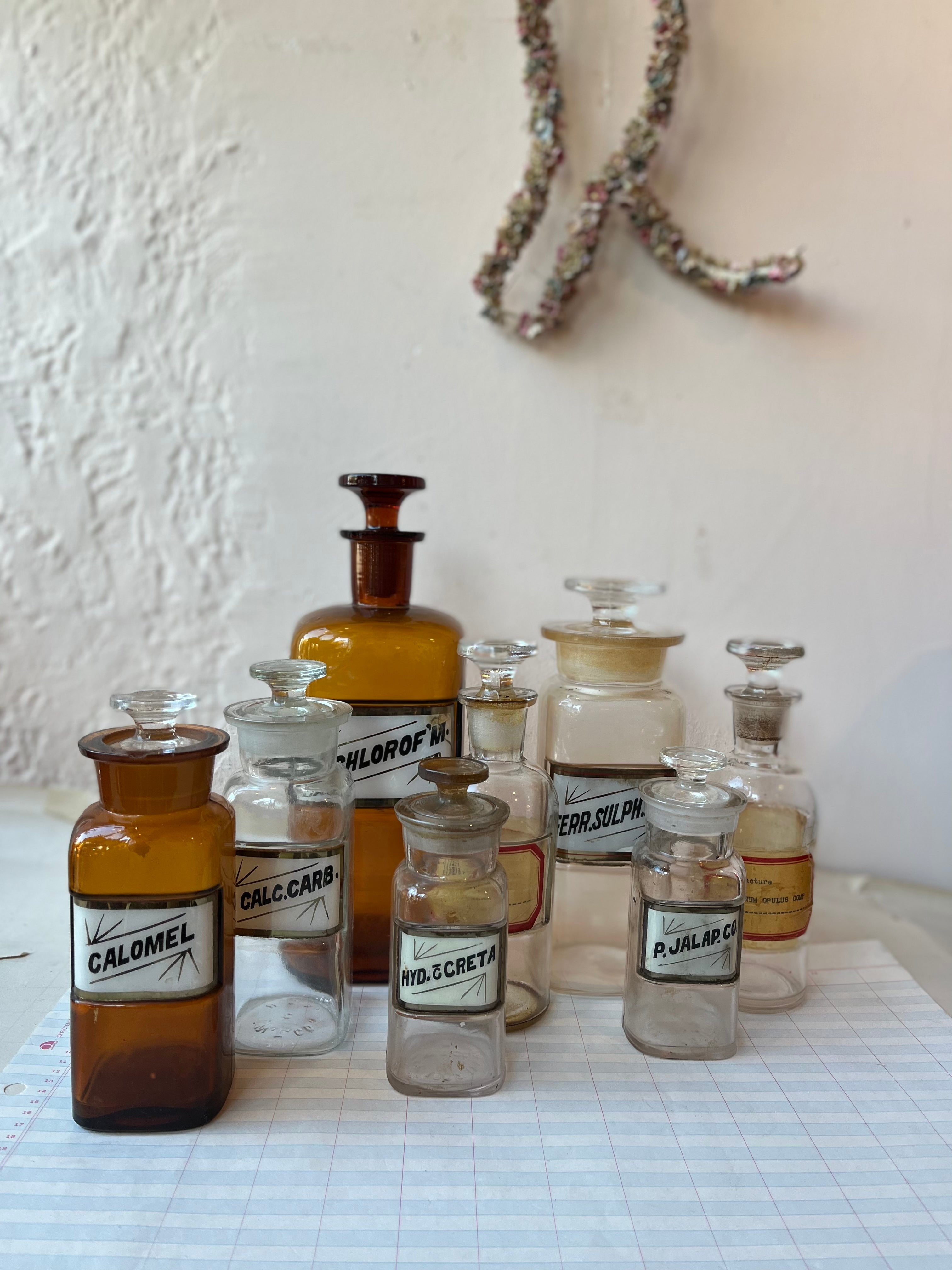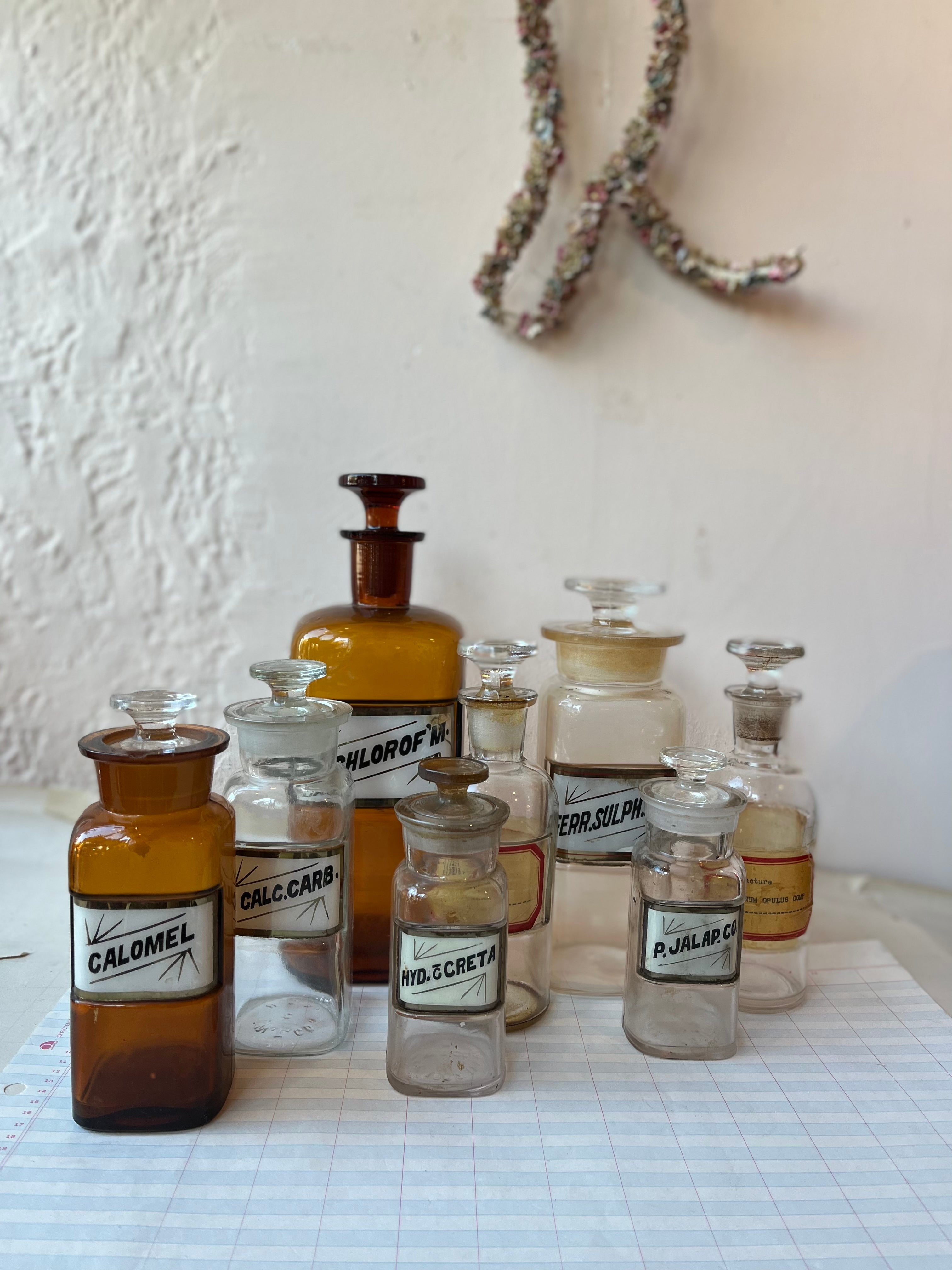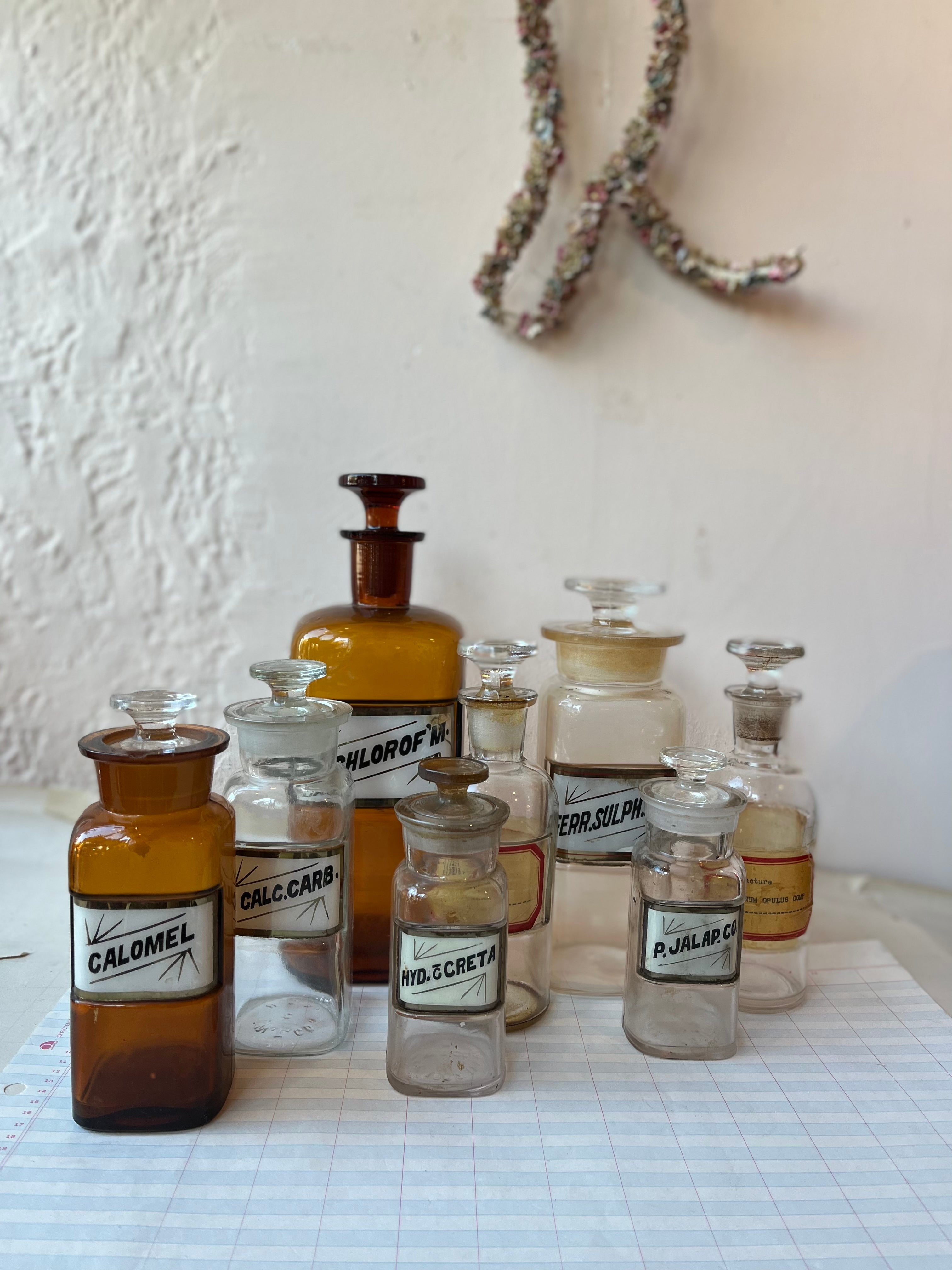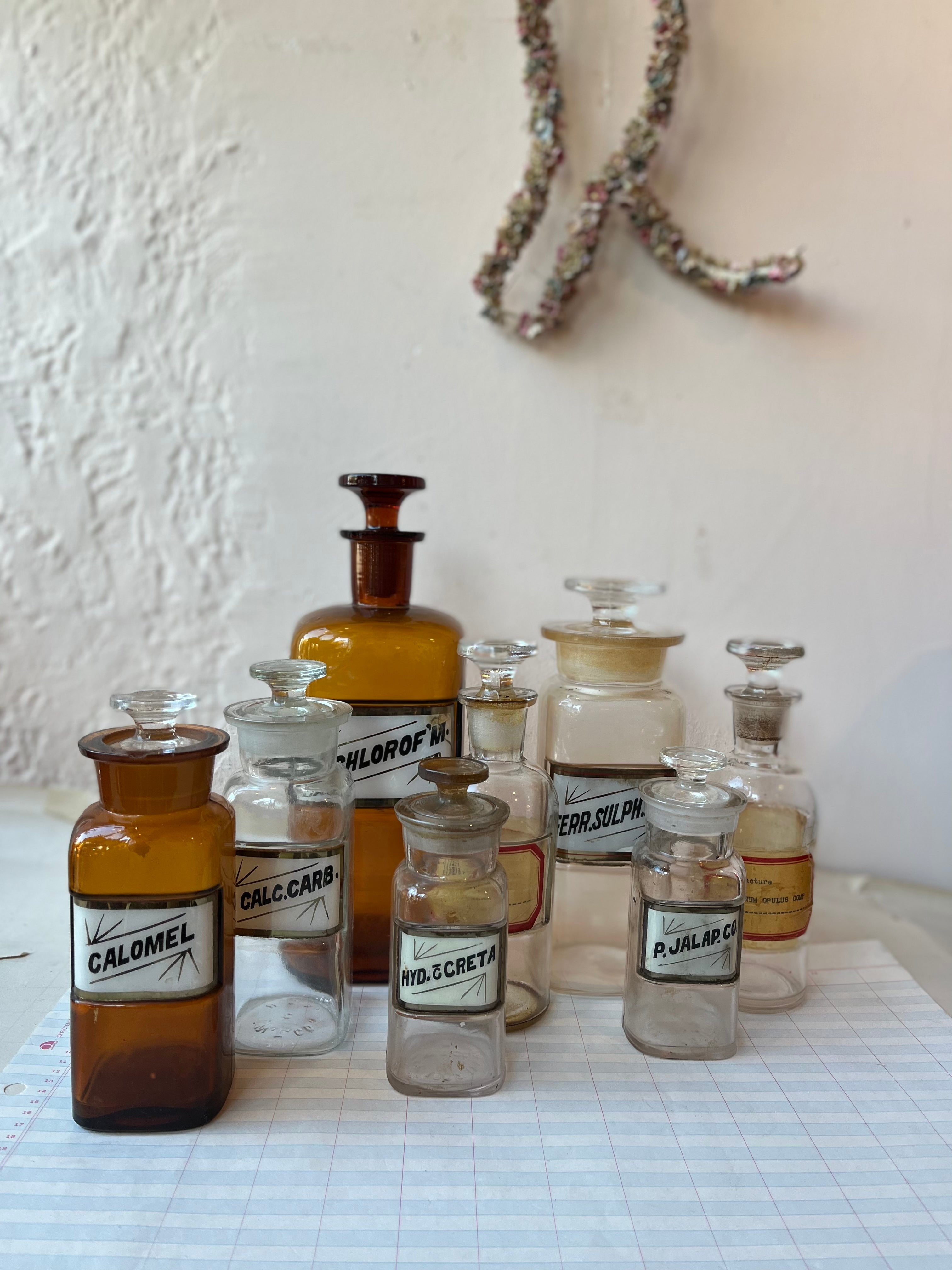 Antique Apothecary Bottles
Sourced from a NJ pharmacist in practice since the 1930's, these clear and amber glass bottles retain their original beauty.  Labeled with tinctures and other chemical remedies, some have the gold foil label detailing, or the classic red Dennison typed label.  All charming and would make a beautiful addition to home decor, particularly a vintage-styled bathroom. 
Each bottle sold separately.  The amber Calomel bottle has a clear vs. amber stopper - possibly not its original, but fits perfectly nonetheless.  All bottles are free of contents and have been washed out, but another gentle soaking is recommended and we do not advise that these be used for food or drink.