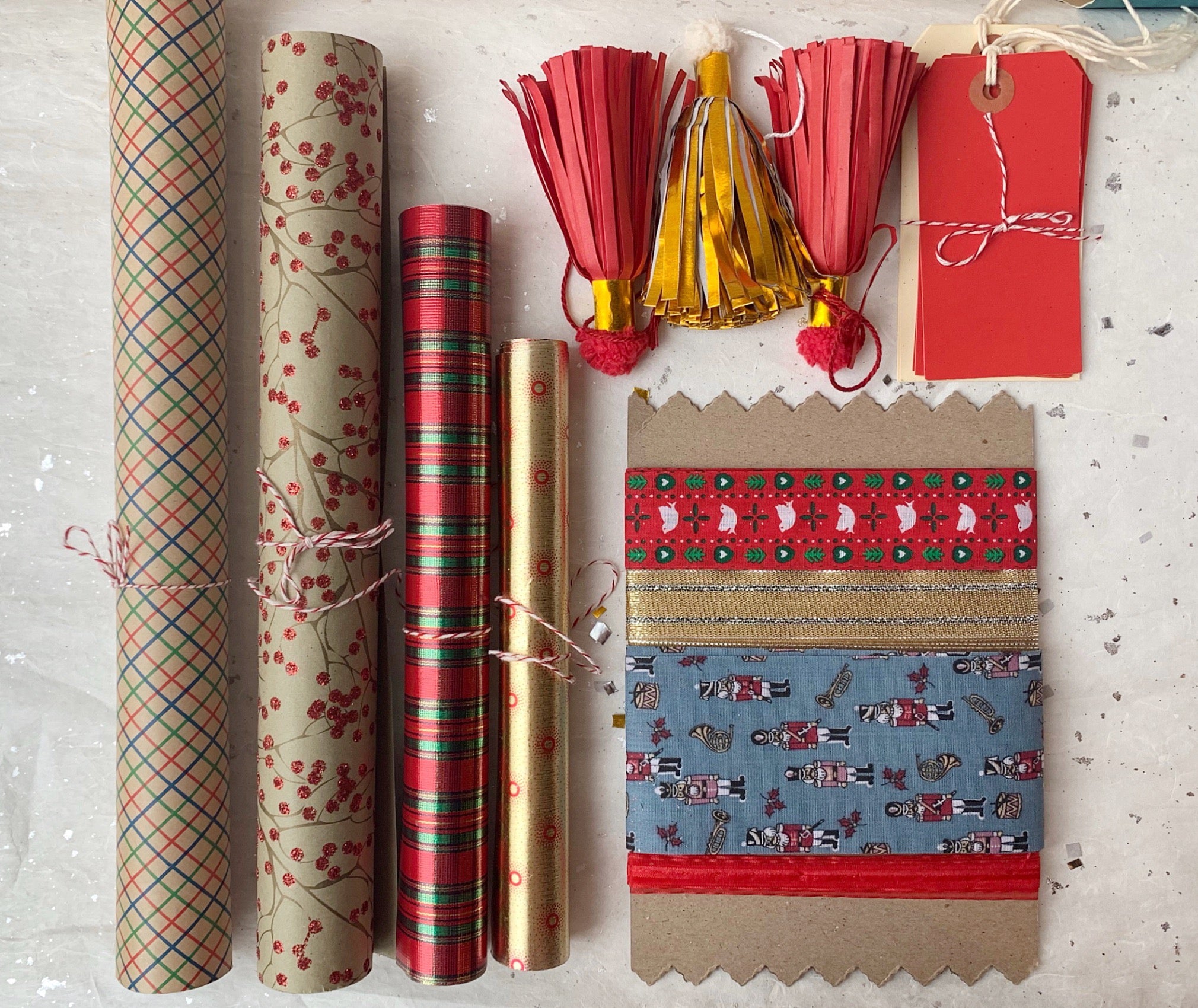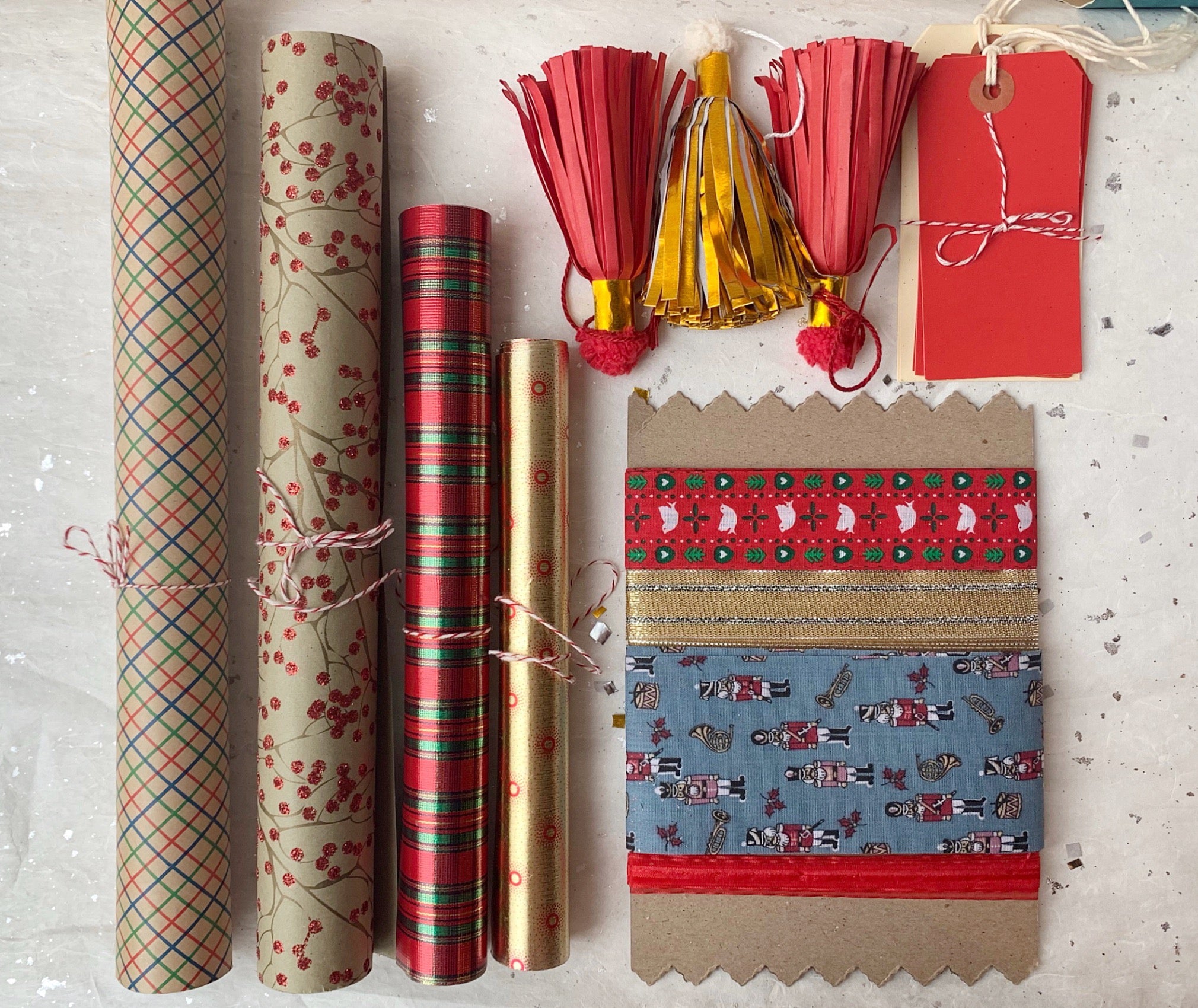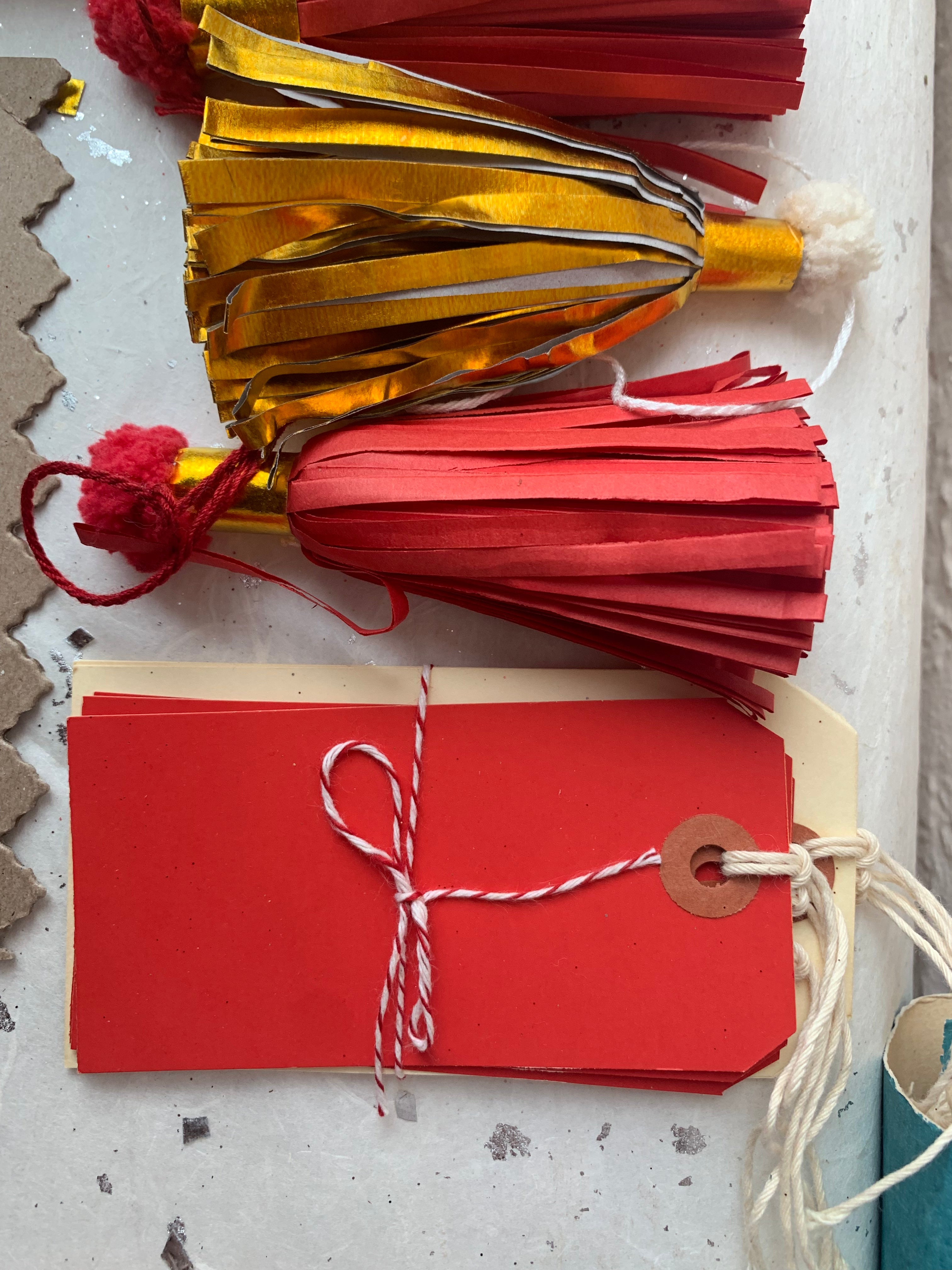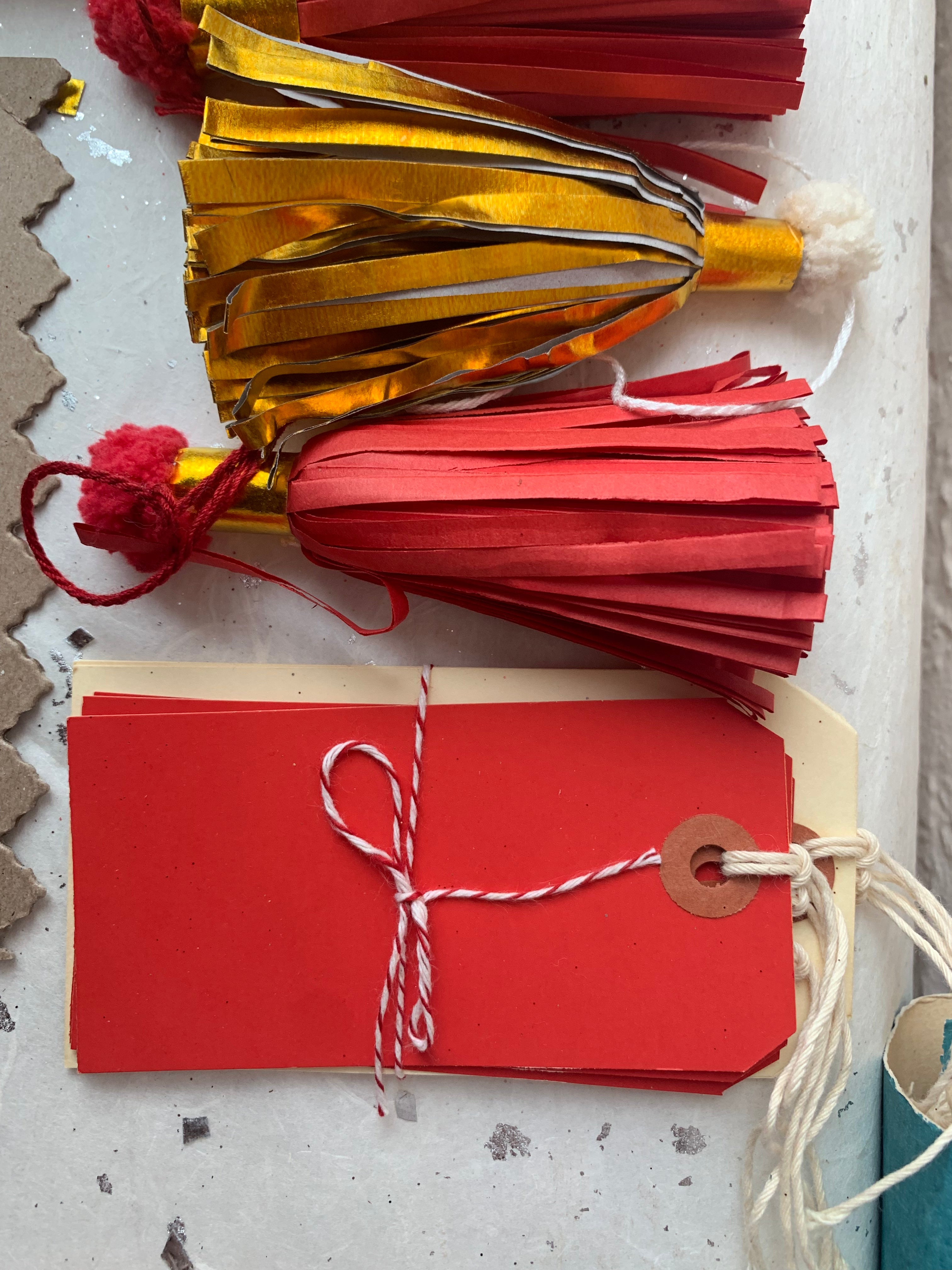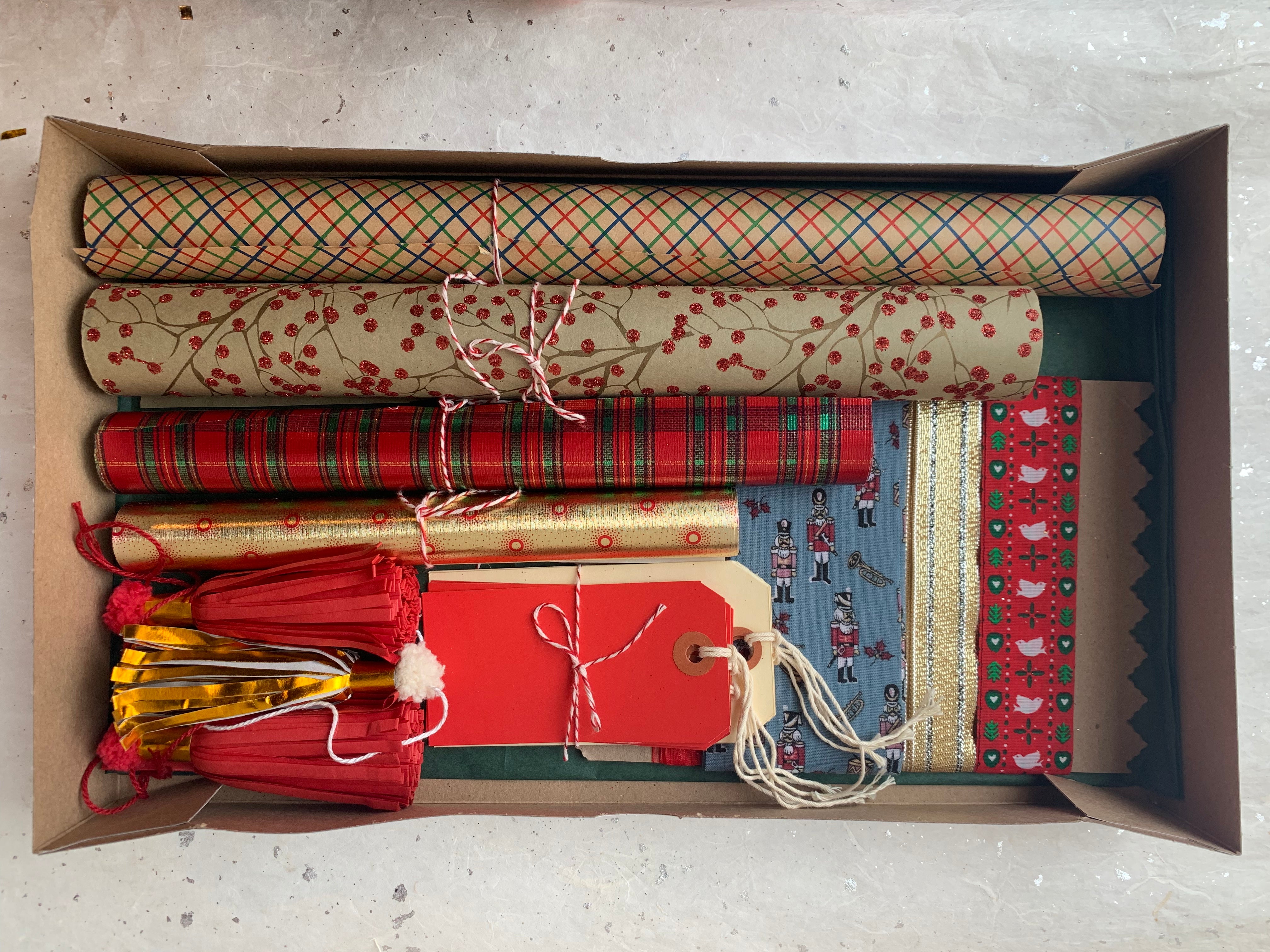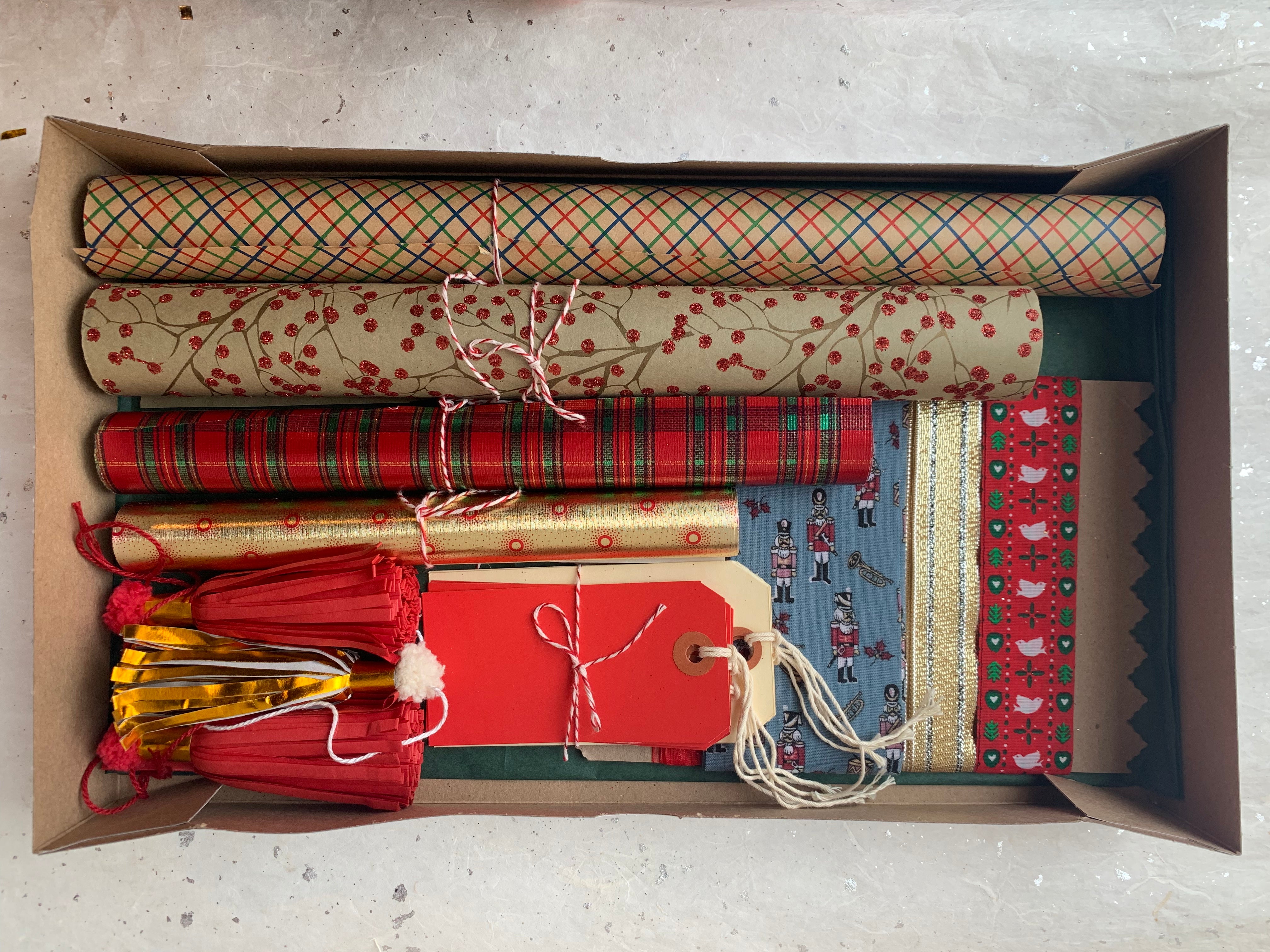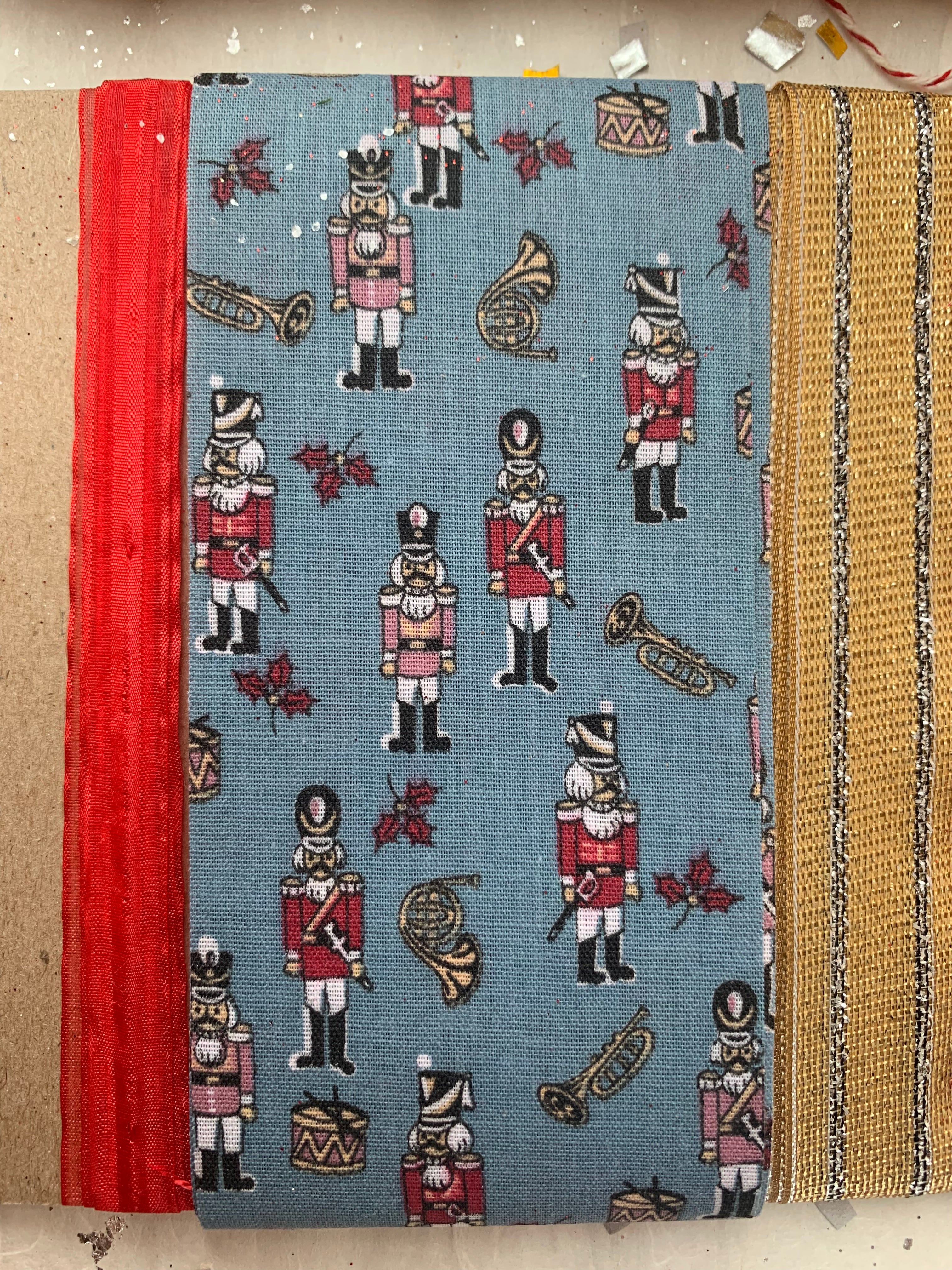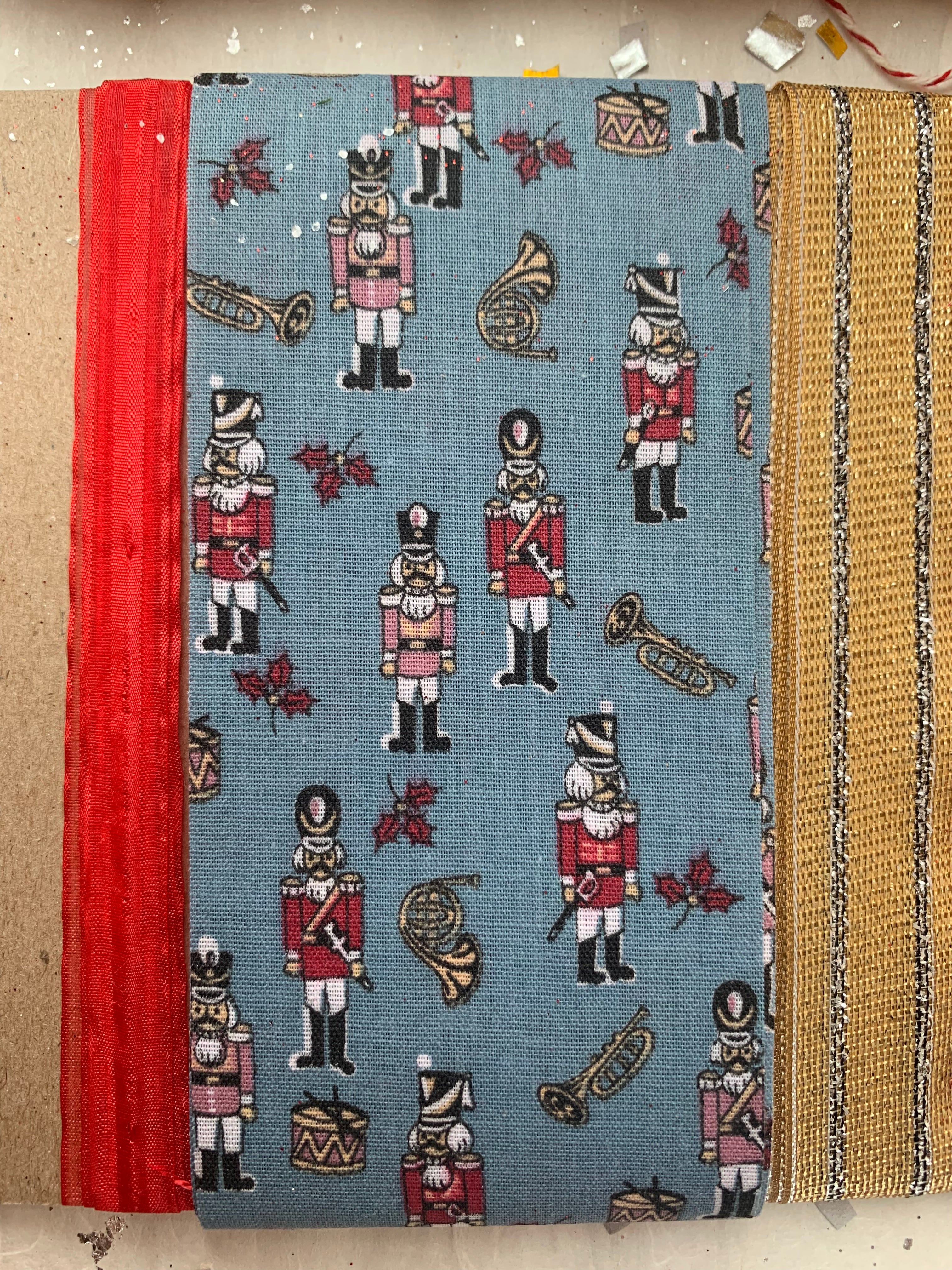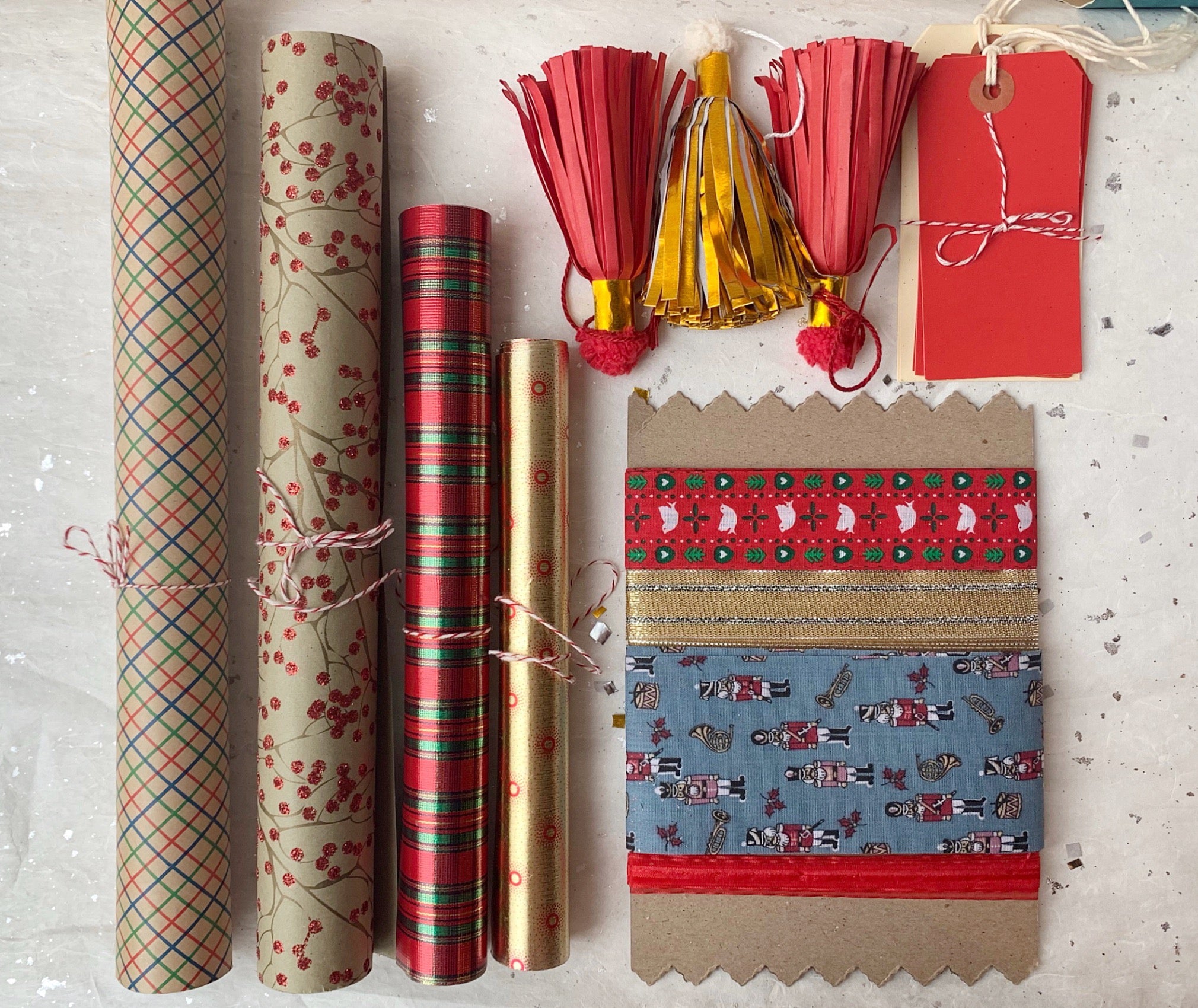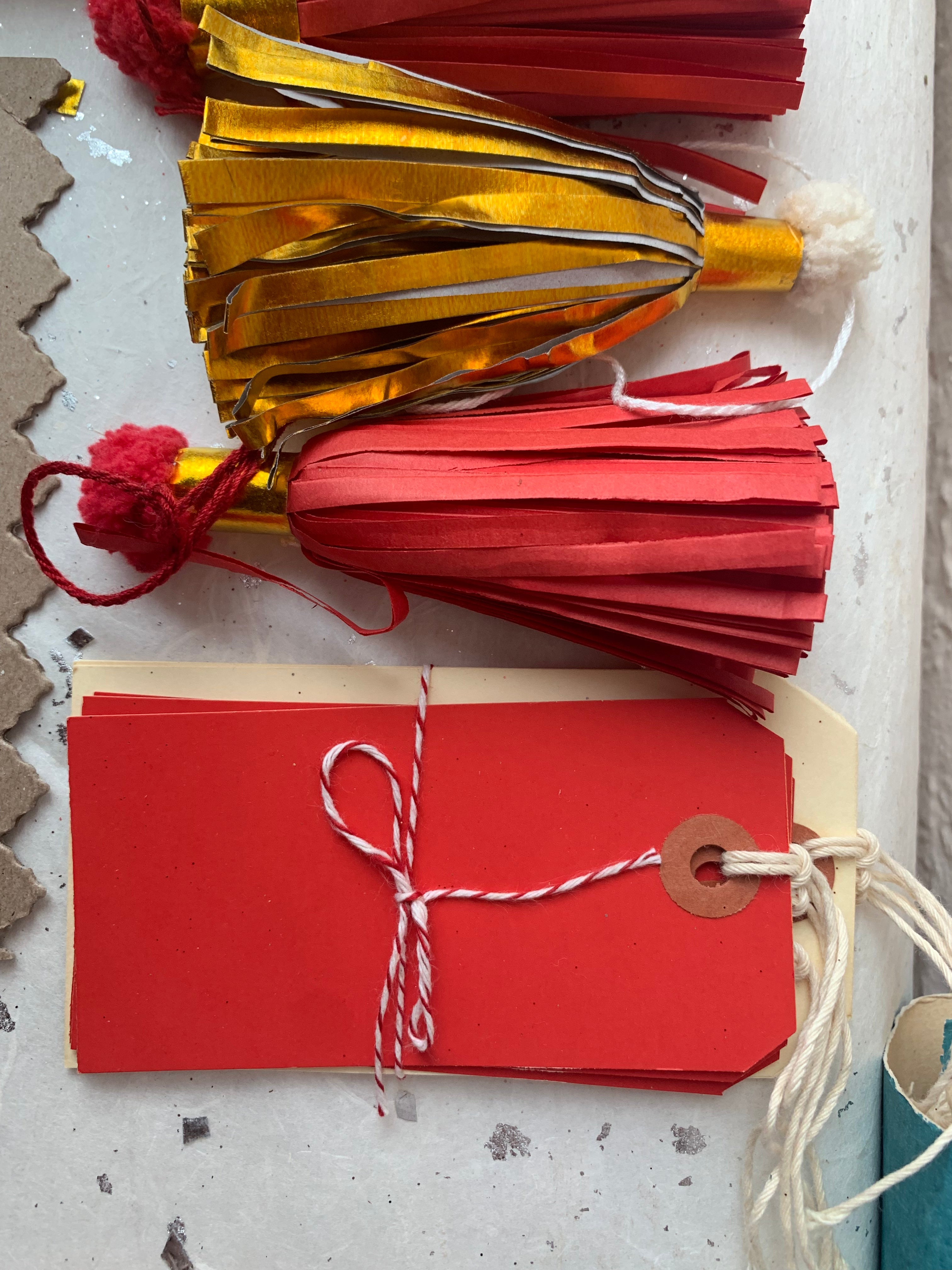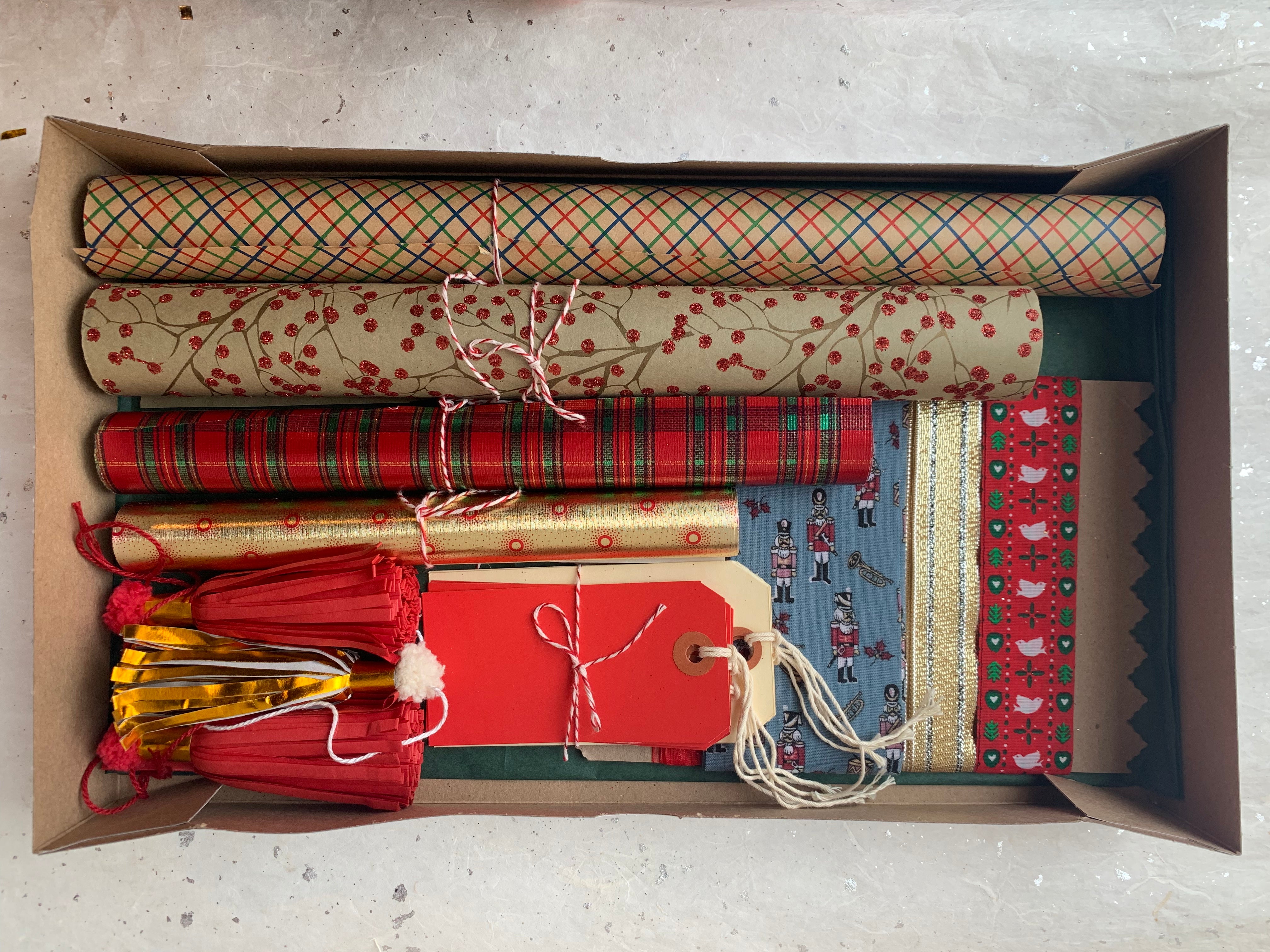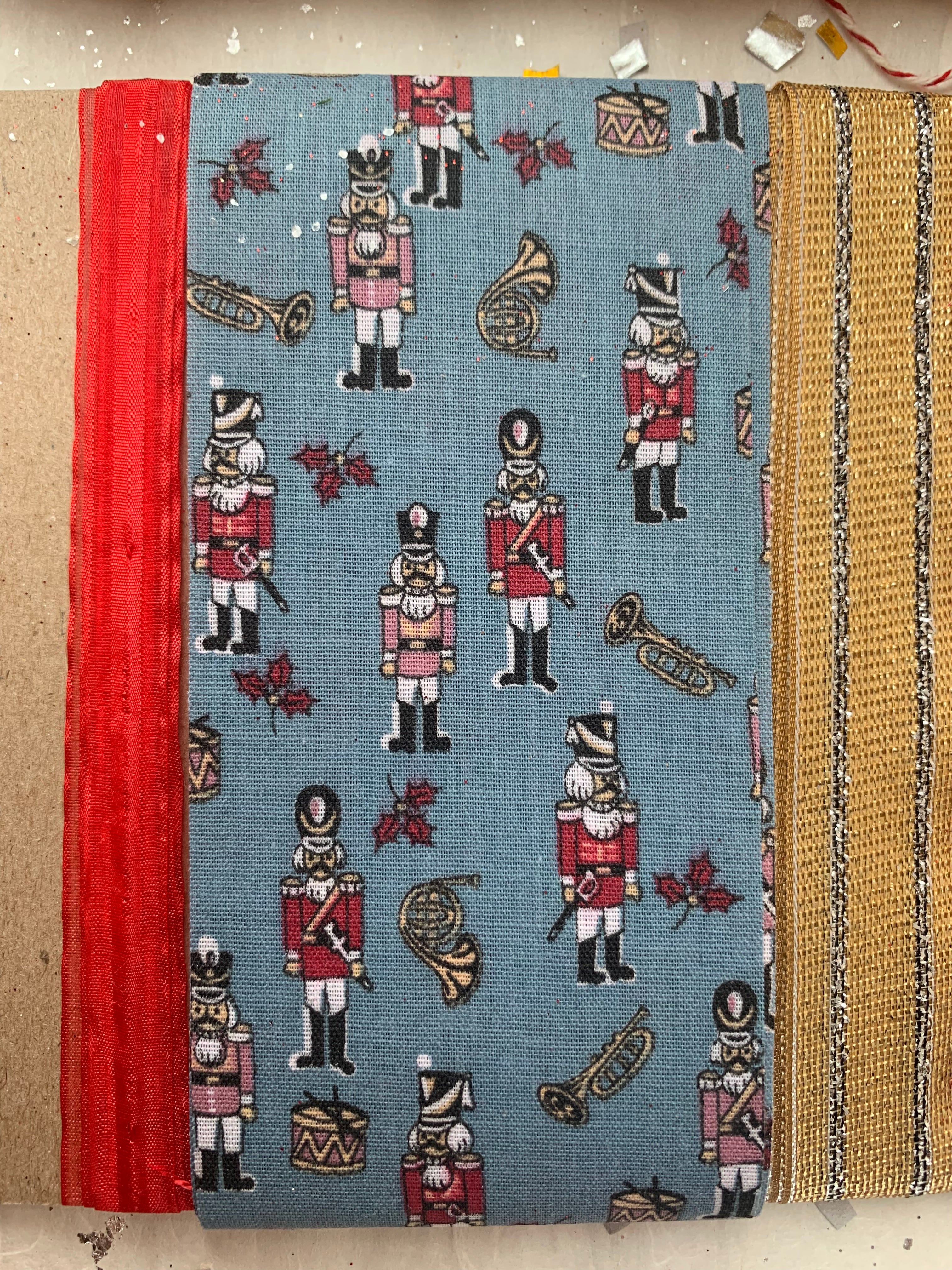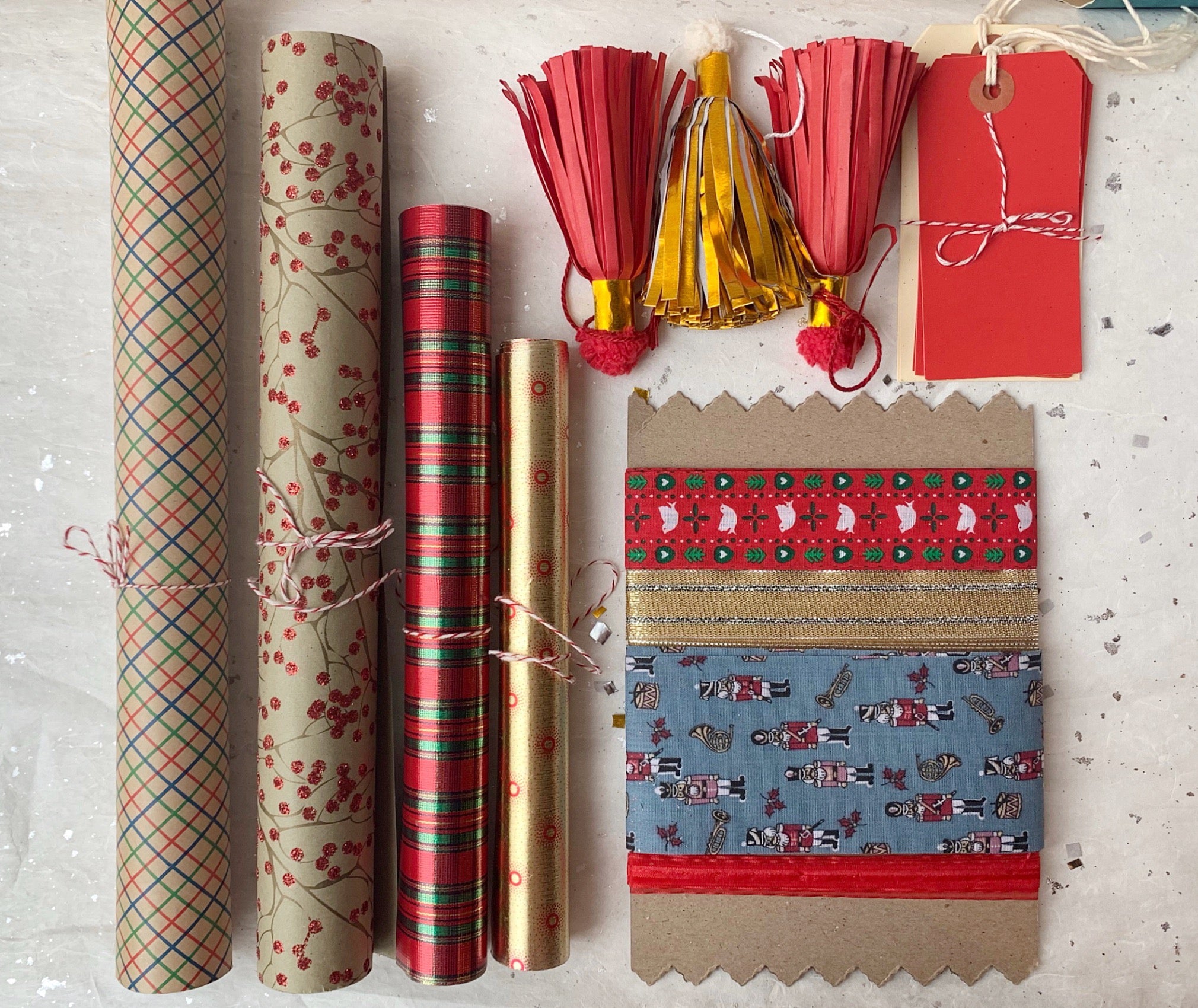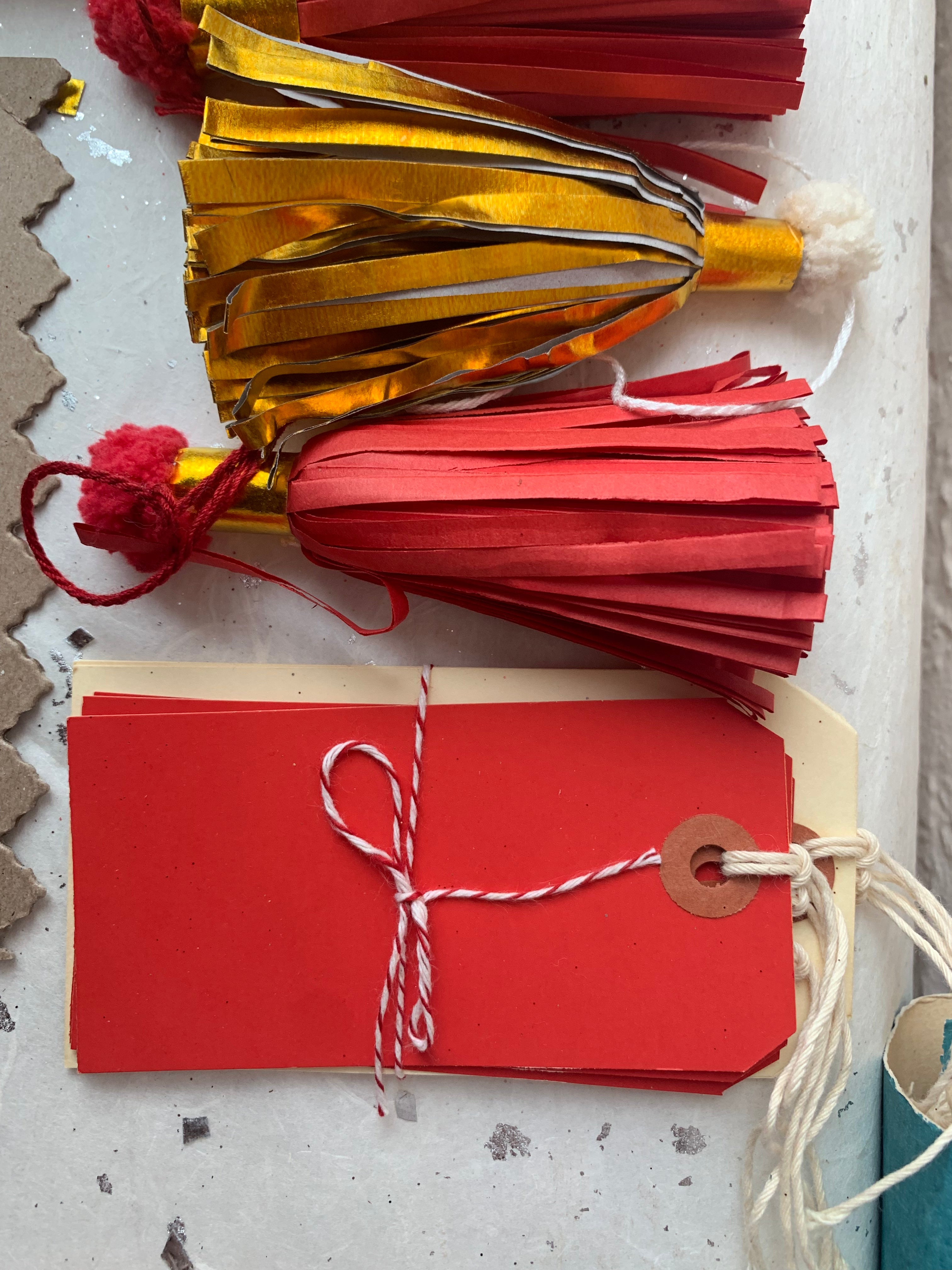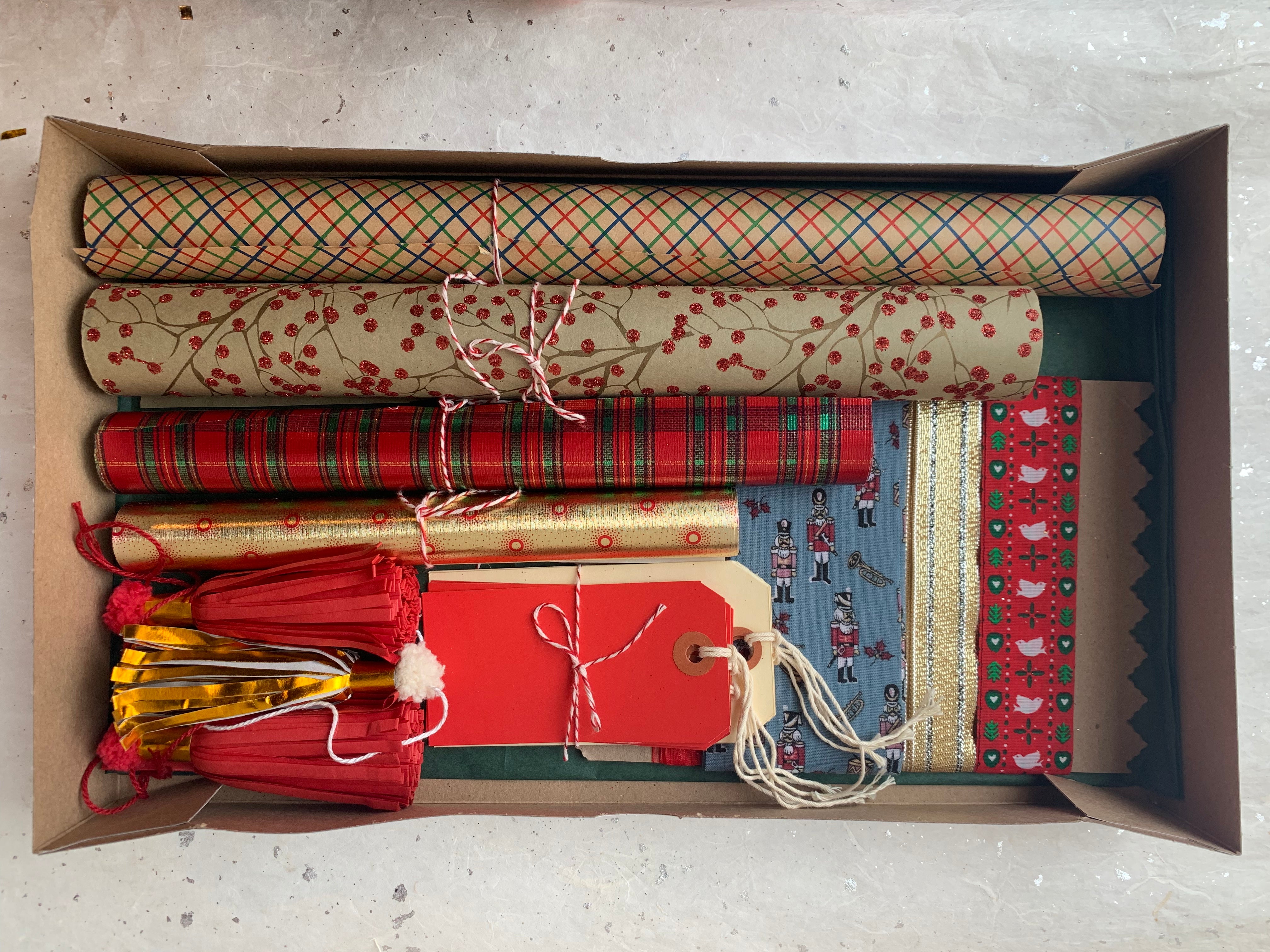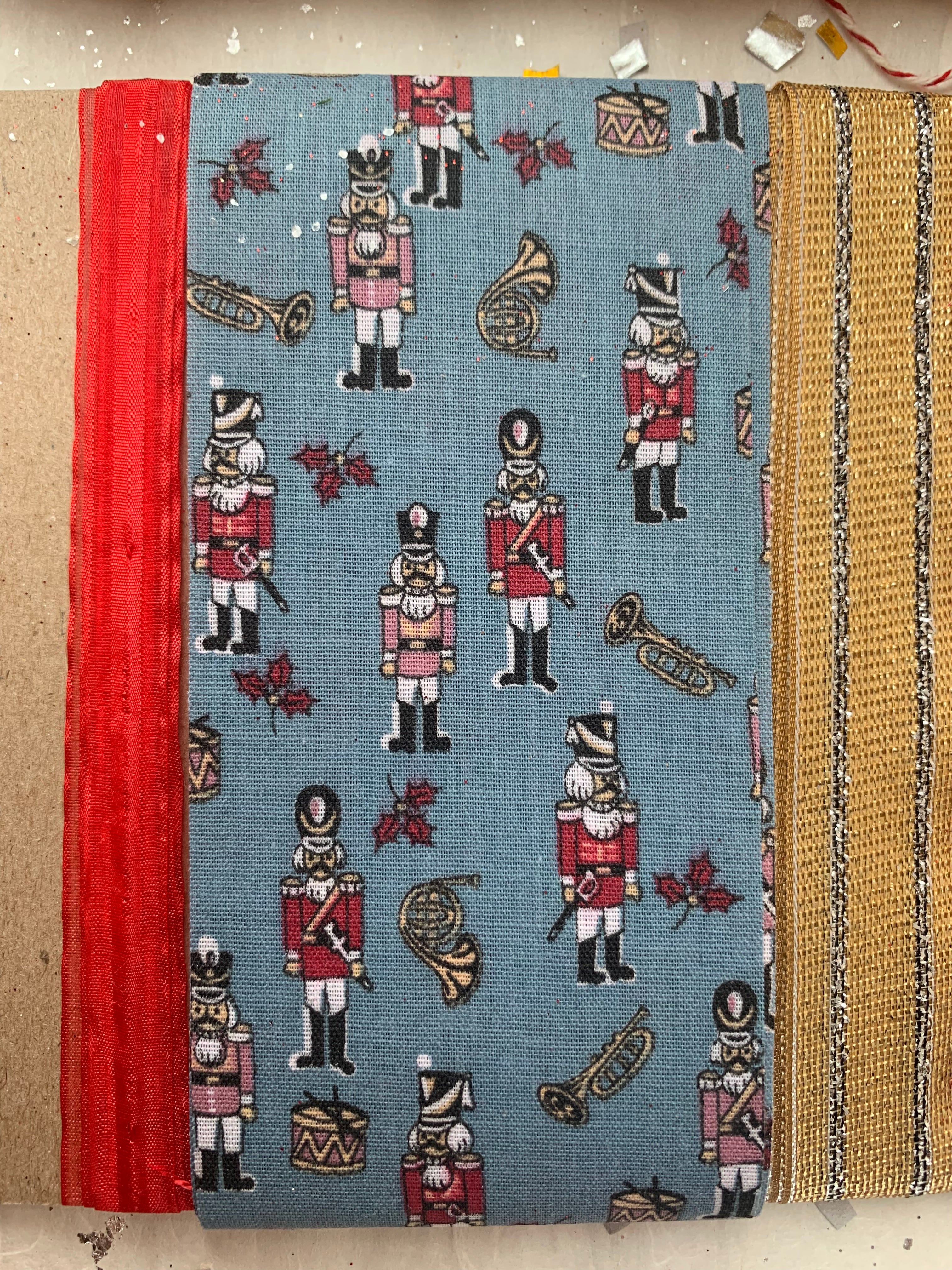 Parcel Holiday Gift Wrap Assortment
A little of this and a little of that to add some special touches onto your holiday gifts.  We have selected some of our favorite papers, ribbons and tags from the shop to create an organized assortment of specialty and vintage materials. 
Each box contains 4 festive papers at 1 yd each. 
4 vintage ribbons at 2 yes each. 
Three Parcel paper tassels 
six hang tags. 
All materials come packaged neatly in a gift box.