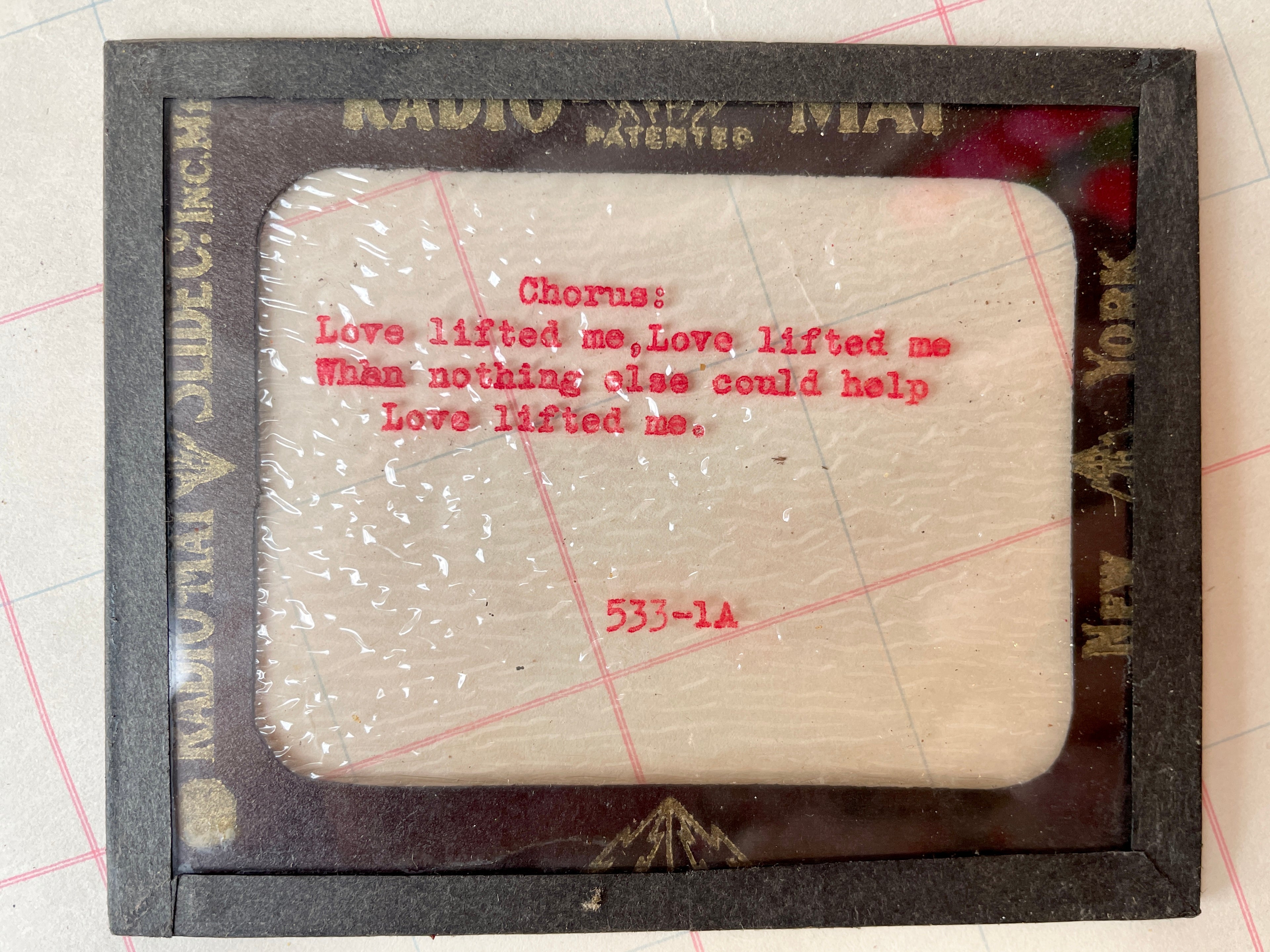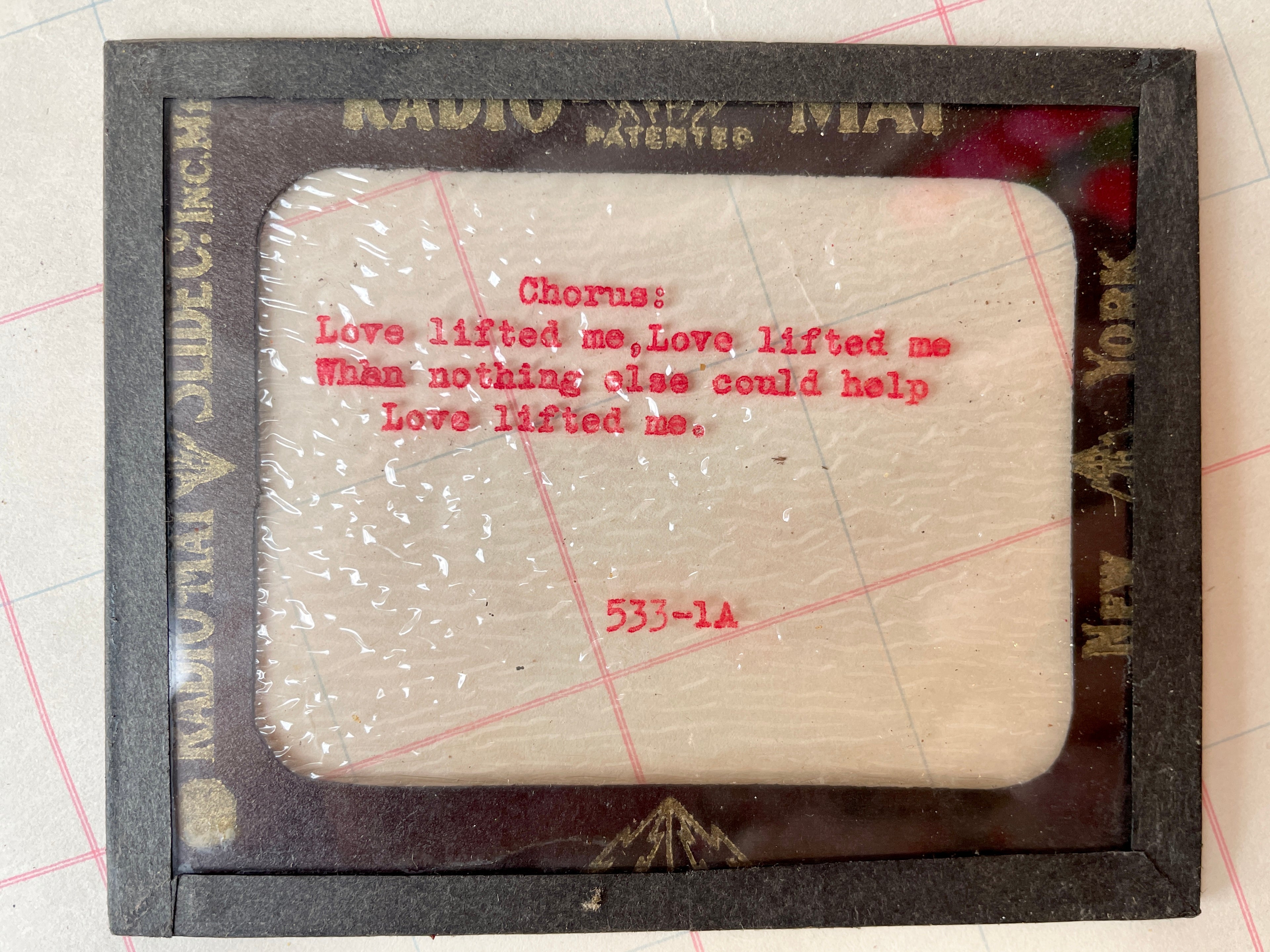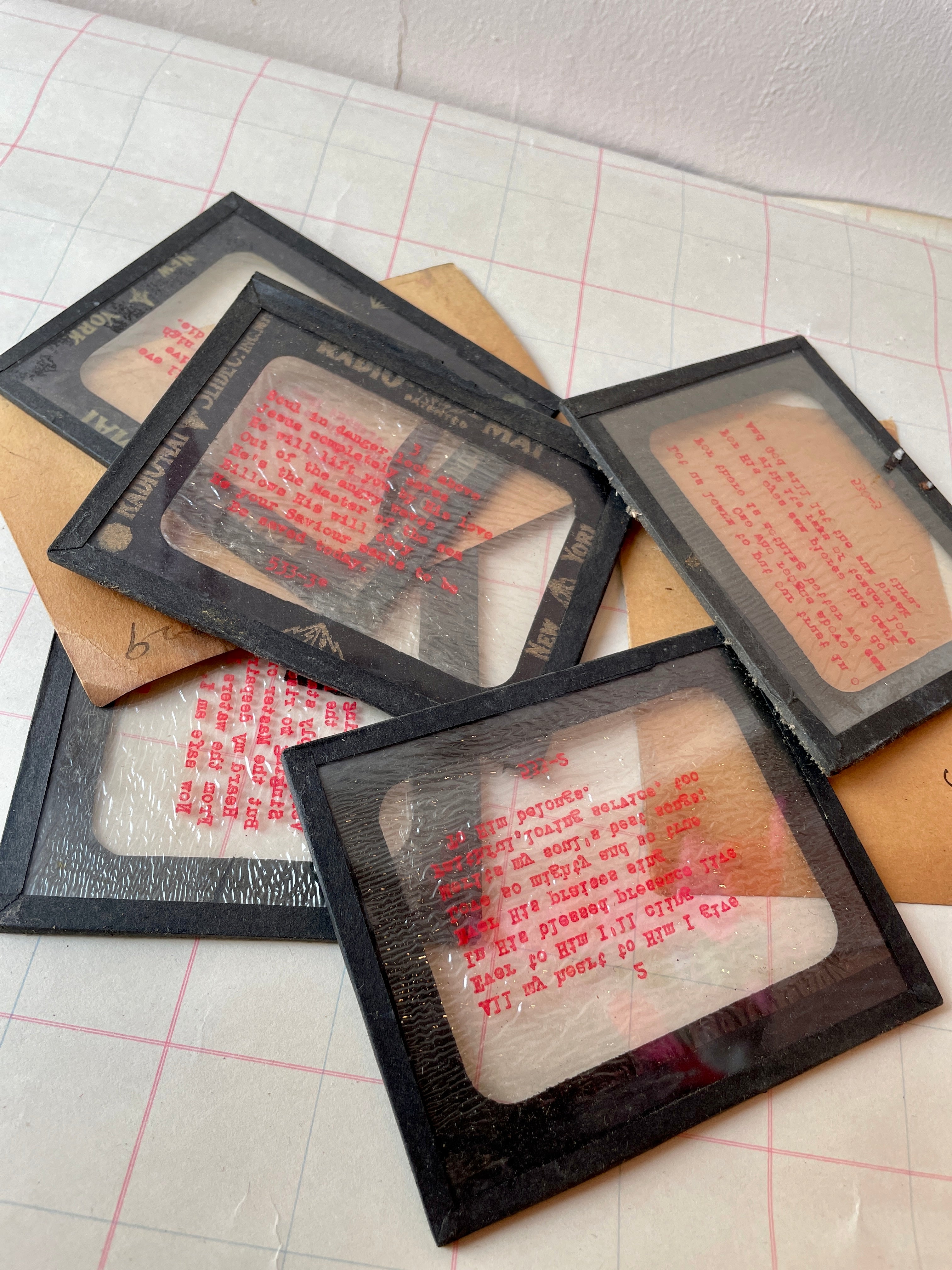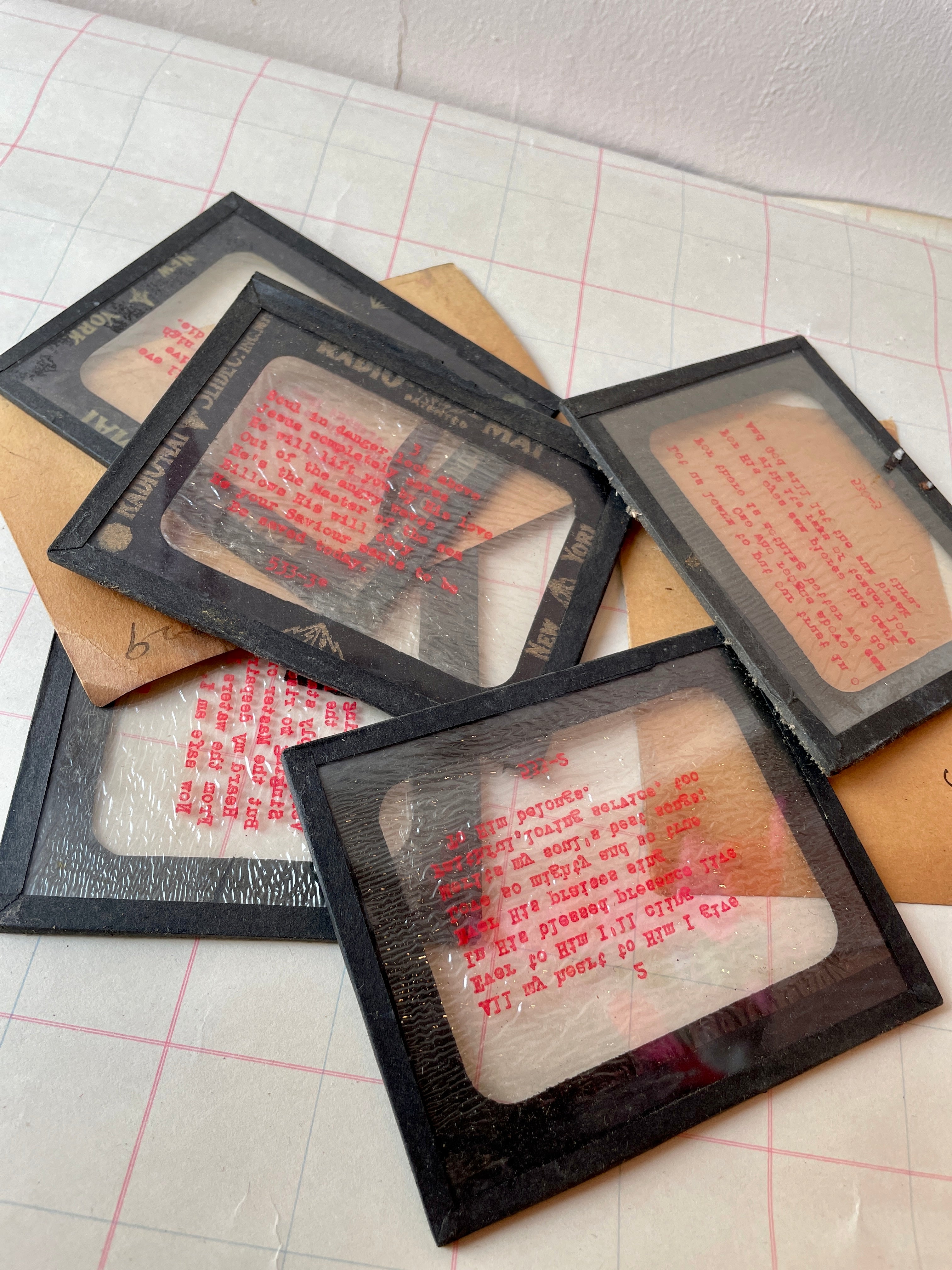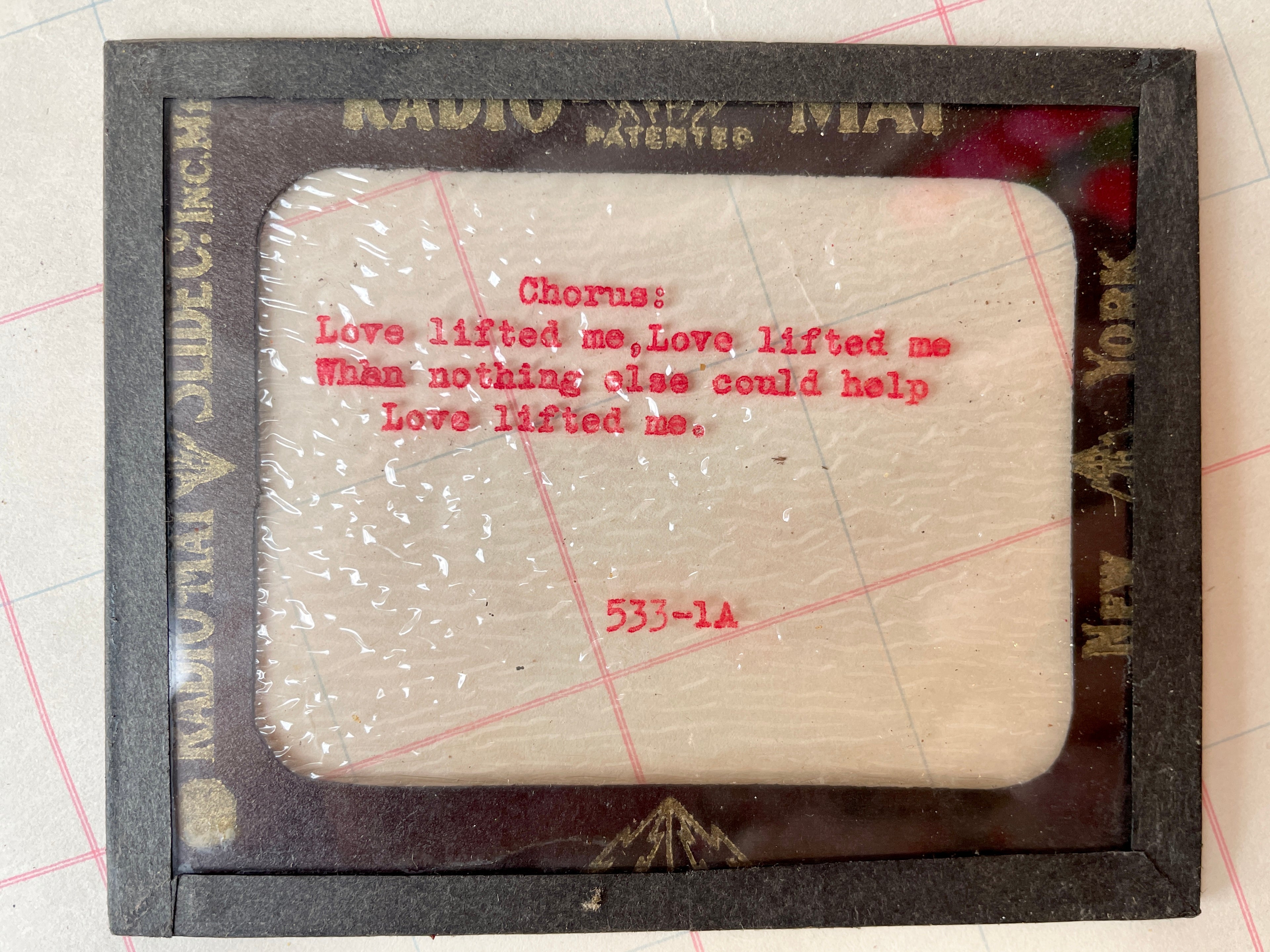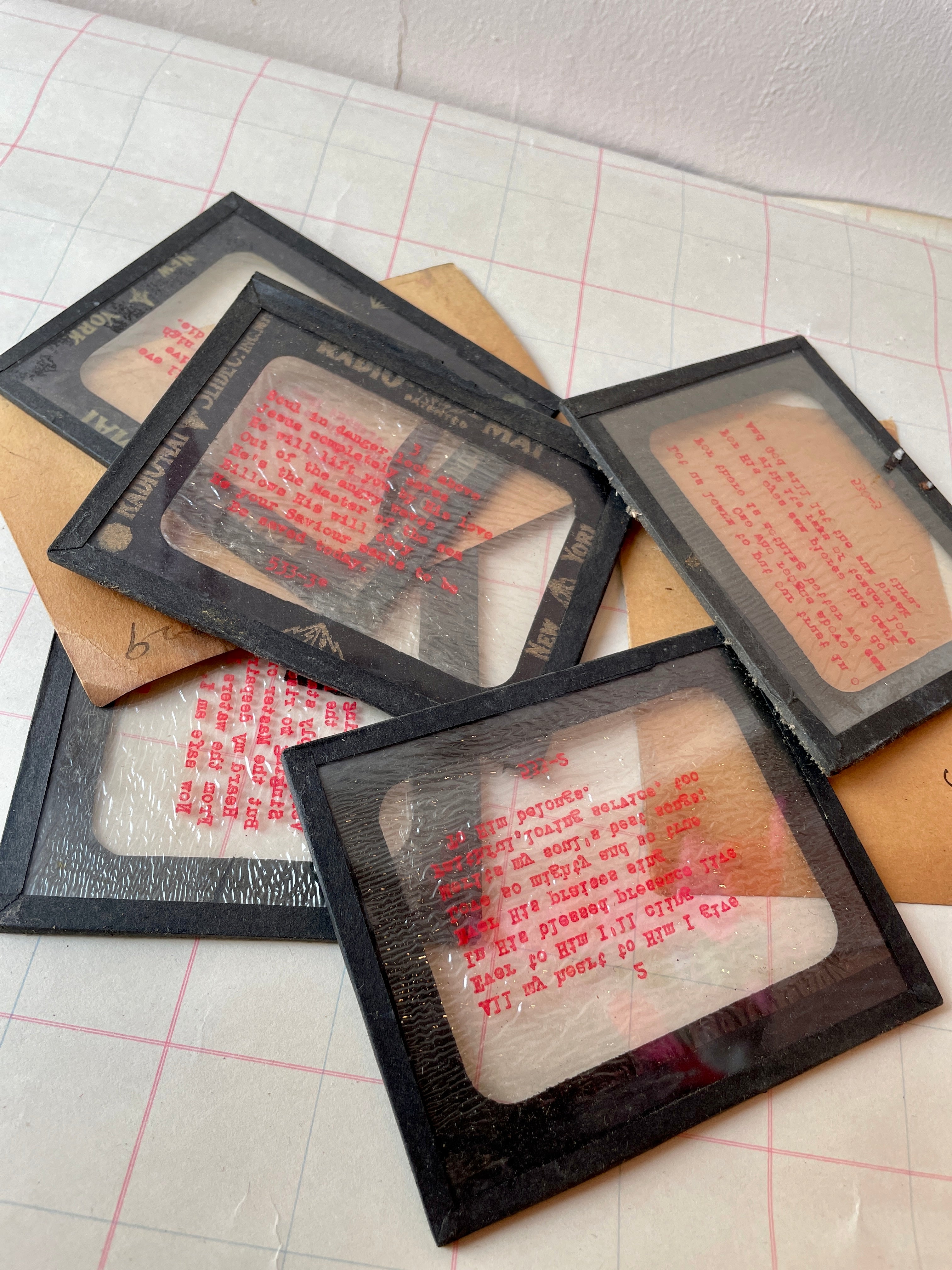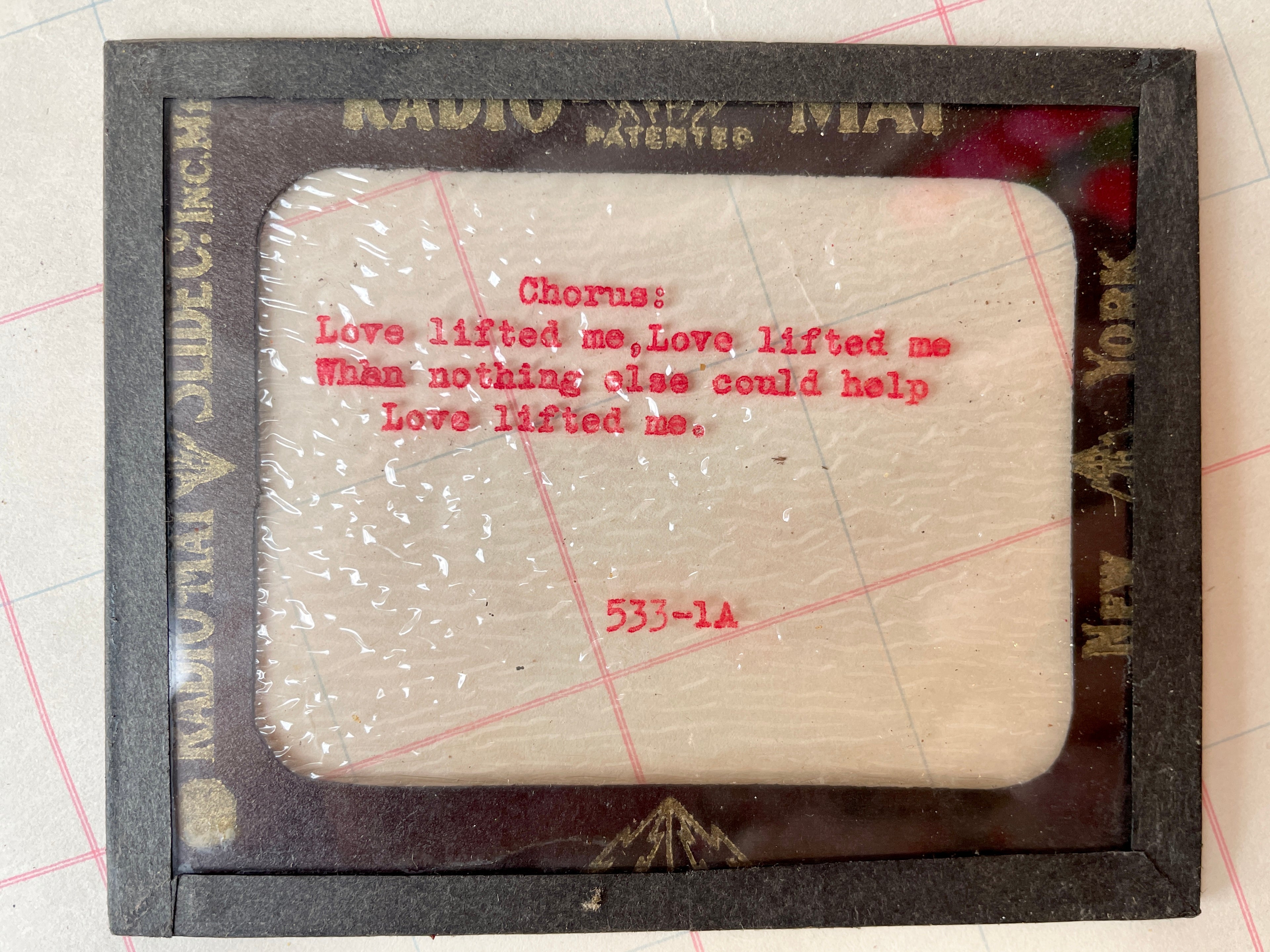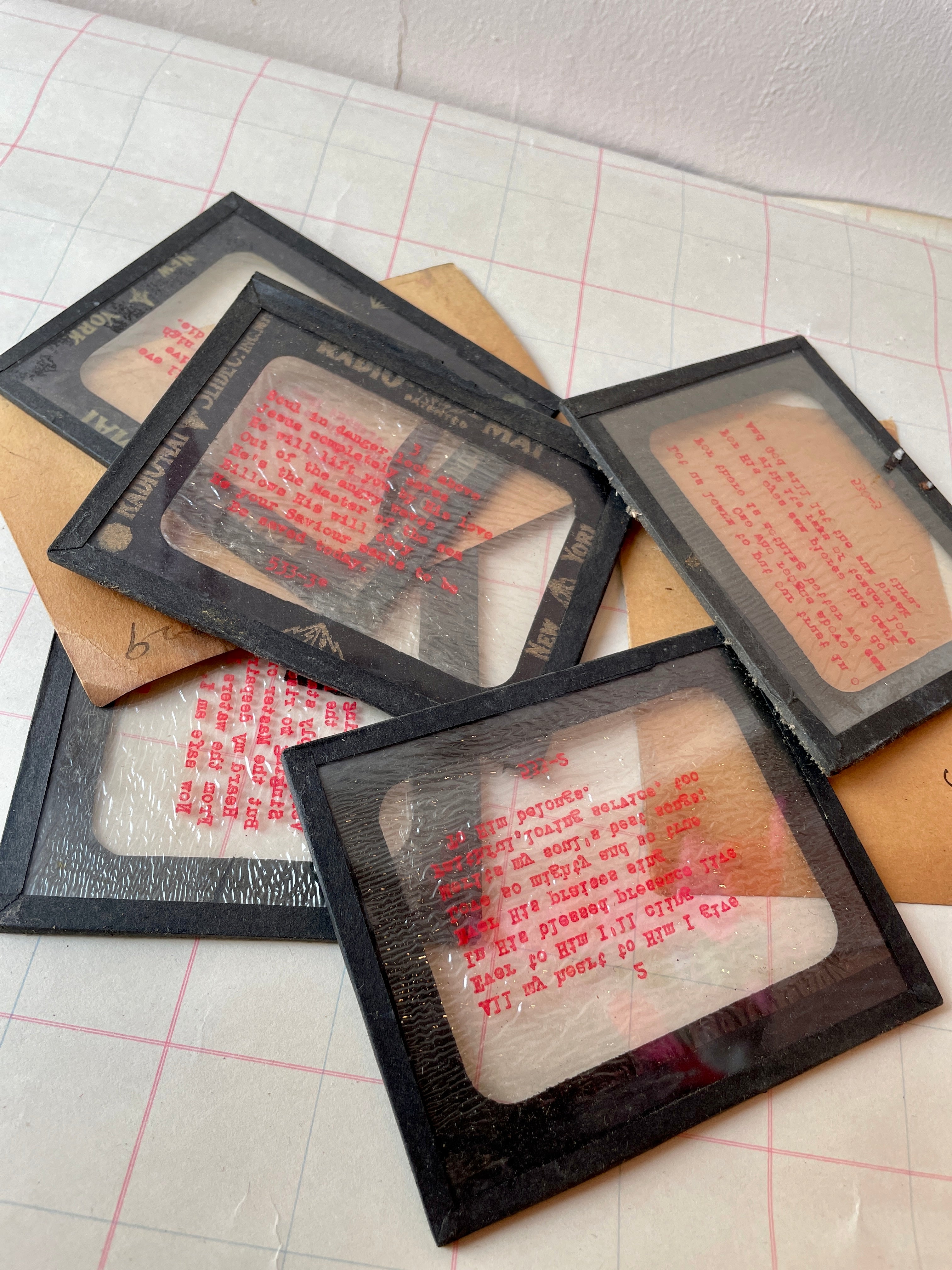 Vintage Glass Projection Slides
Most likely 1940's, this collection of glass slides came out of a church.  Religions phrases, scriptures, quotations is the content on these wonderful old slides.  Beautiful in their simplicity, words were typed in red, and they sit on a crackled with age framed glass,  approximately 4" x 5".  Lovely as coasters, or sitting up against a window to appreciate their beauty.
You will receive 4 slides in one batch, randomly selected for you.  Limited vintage stock.