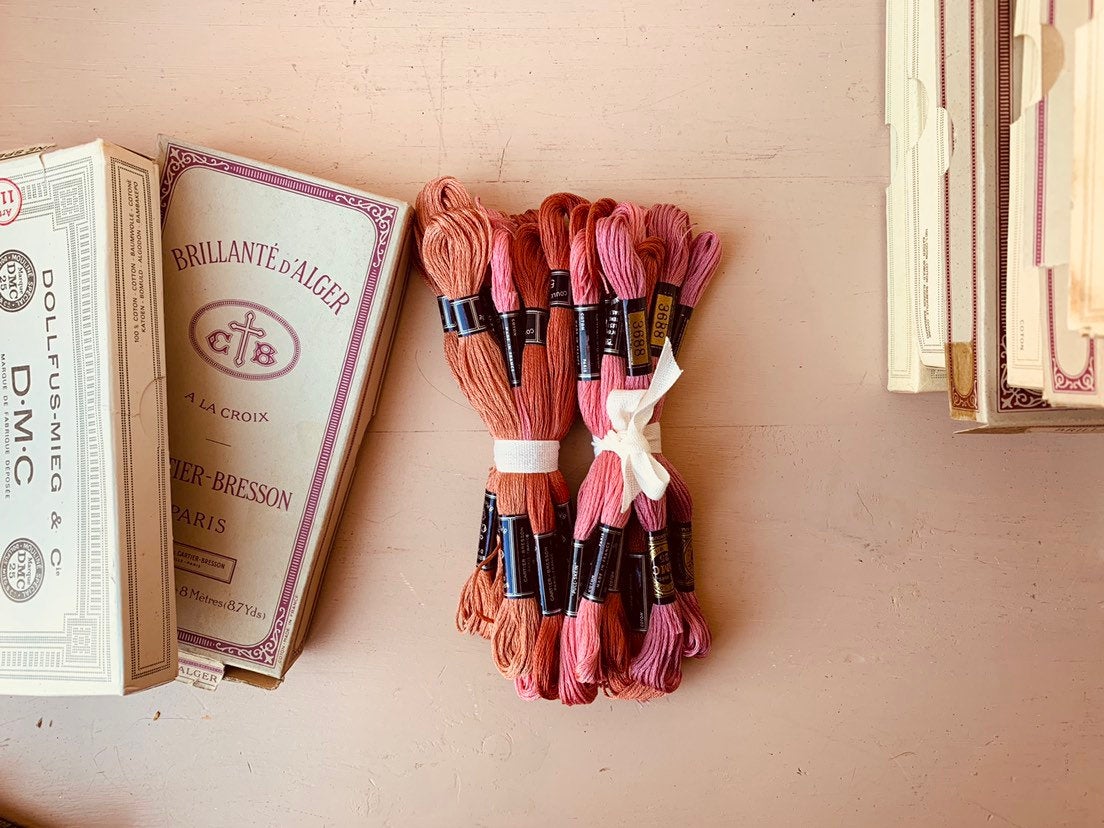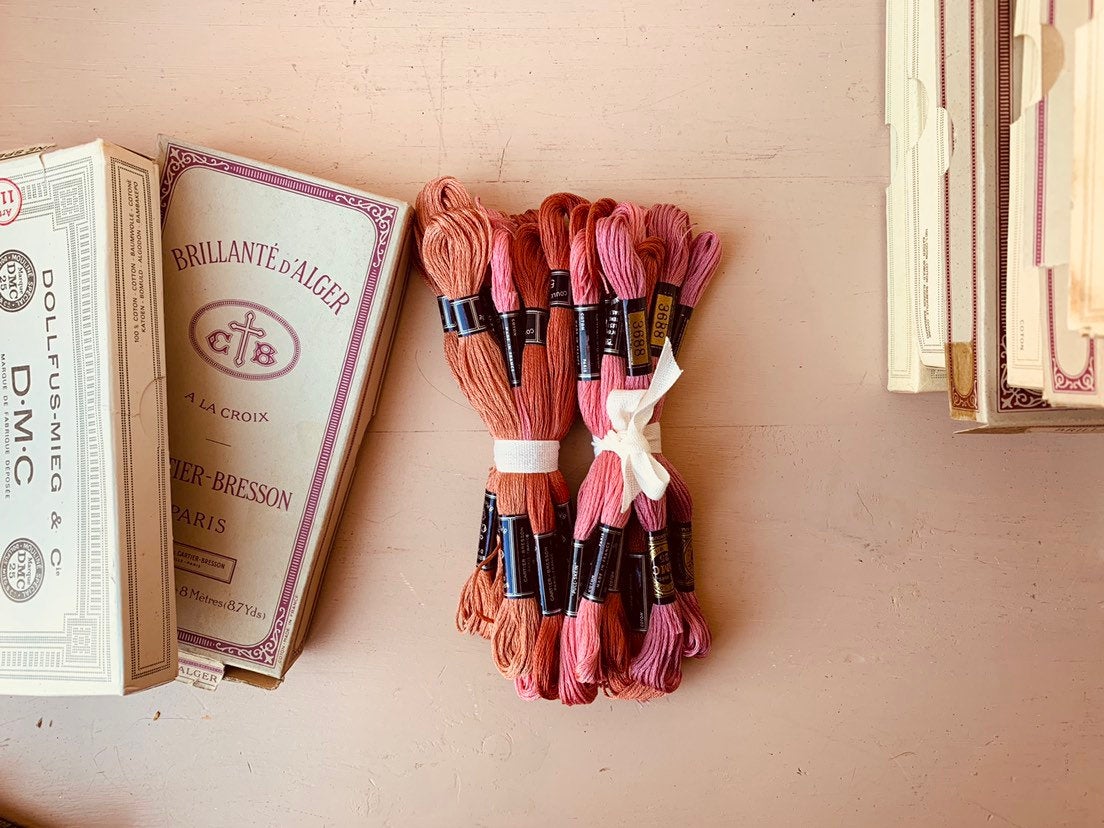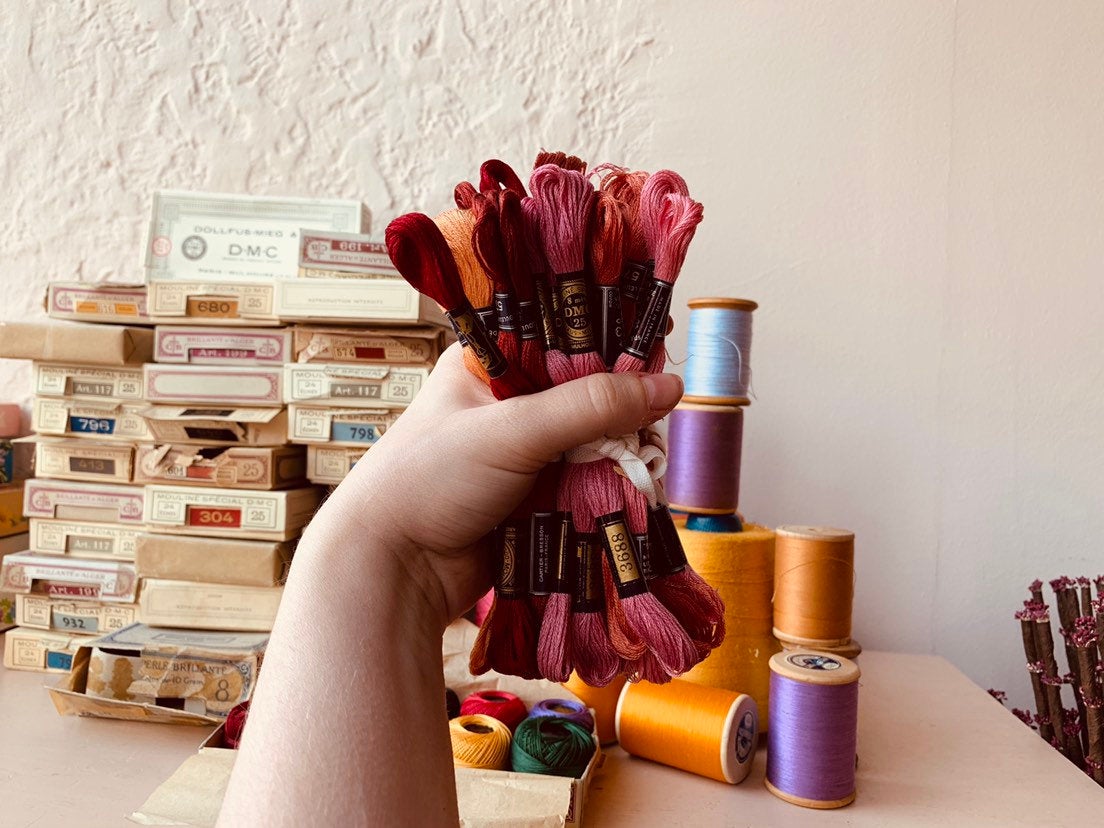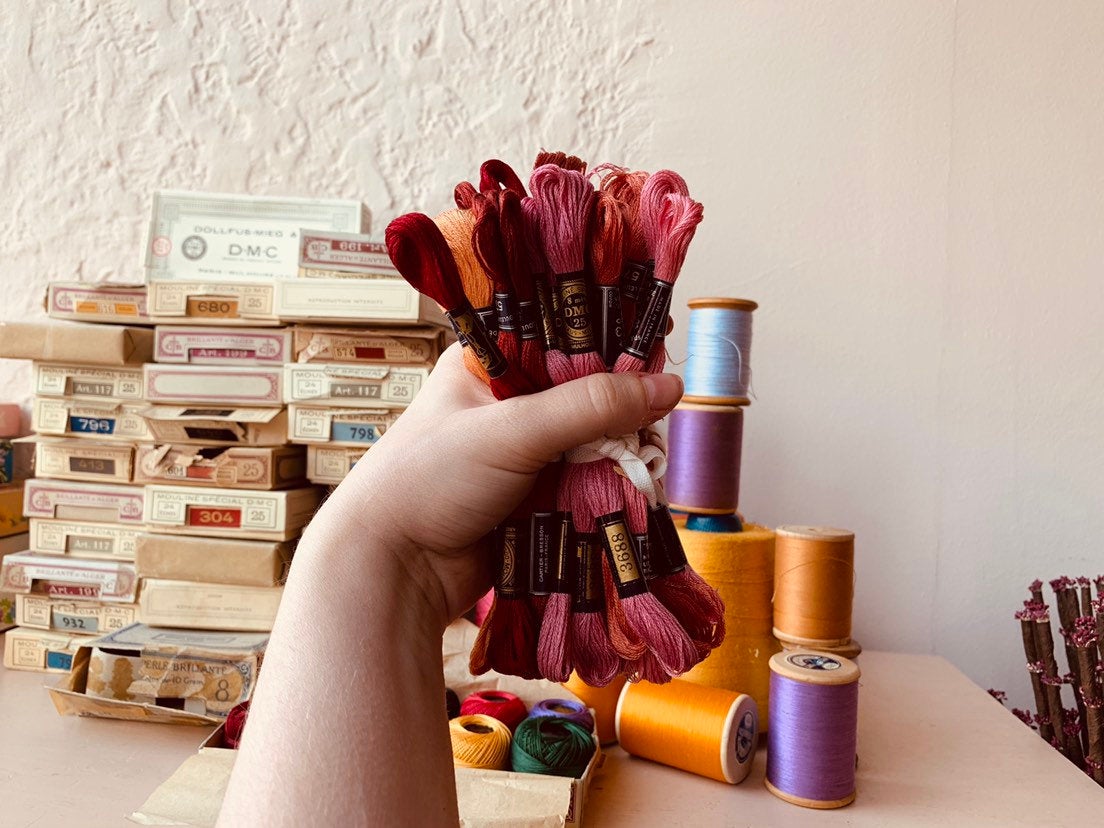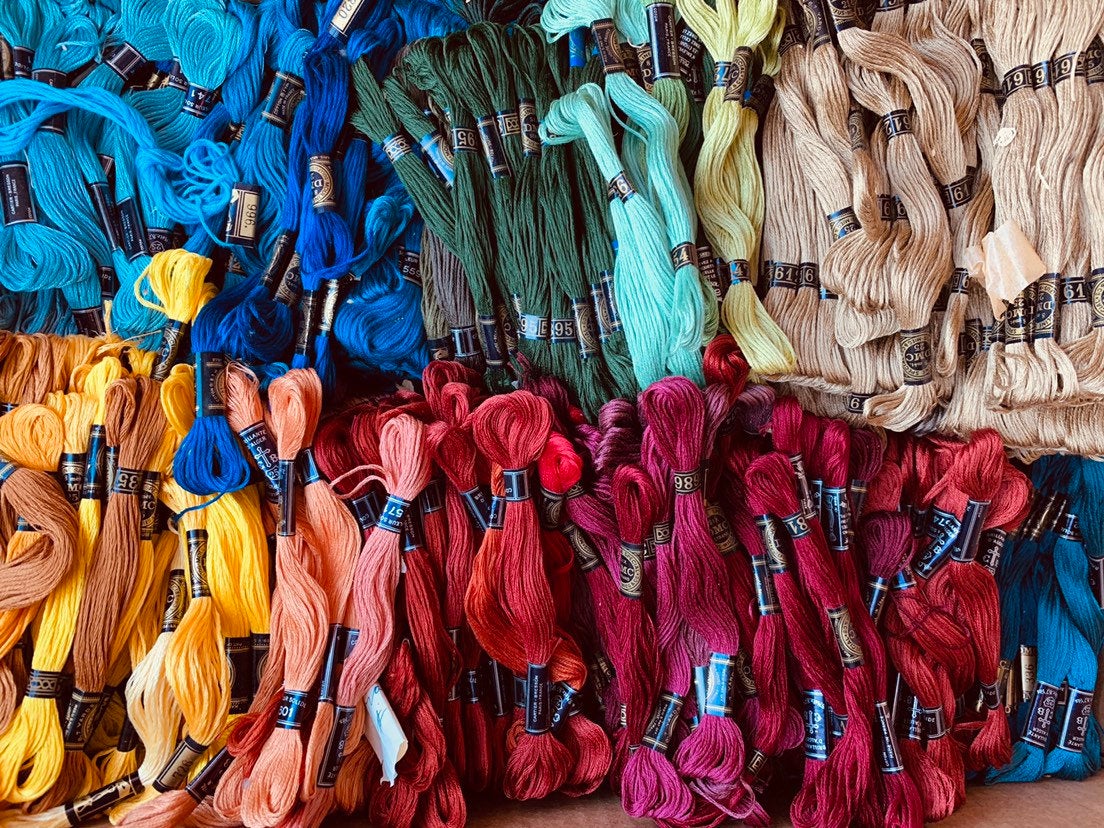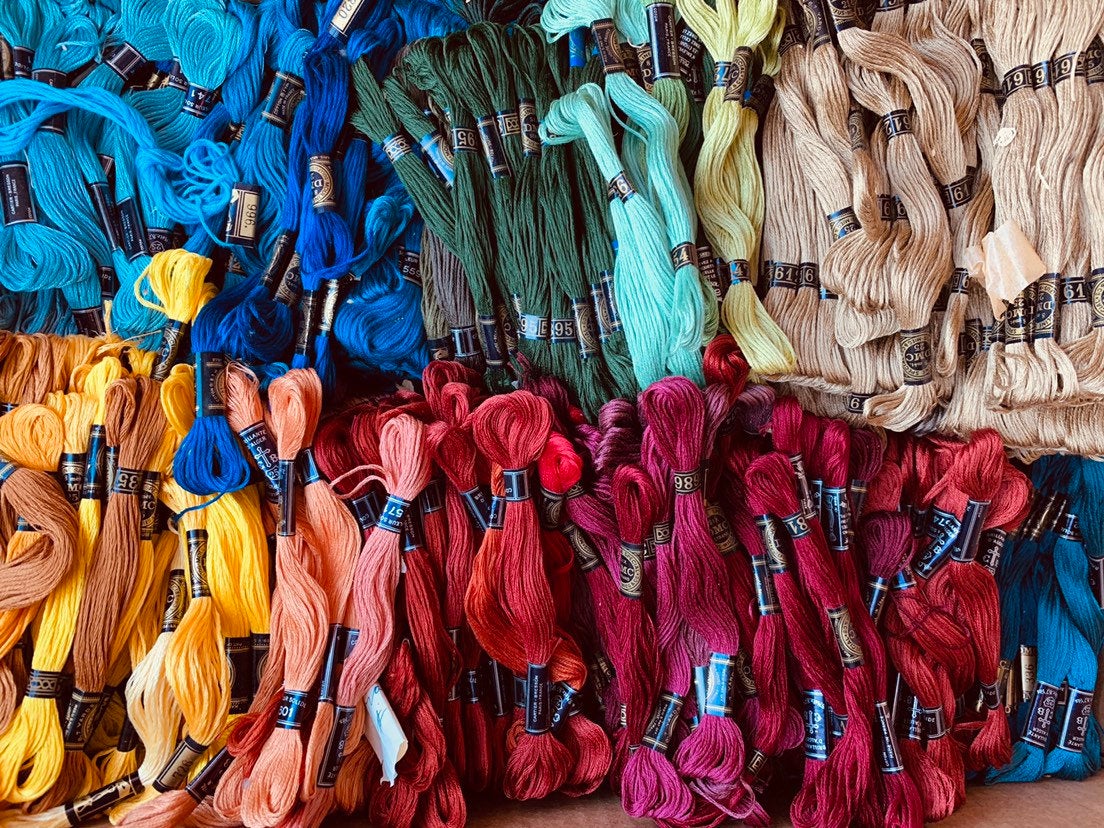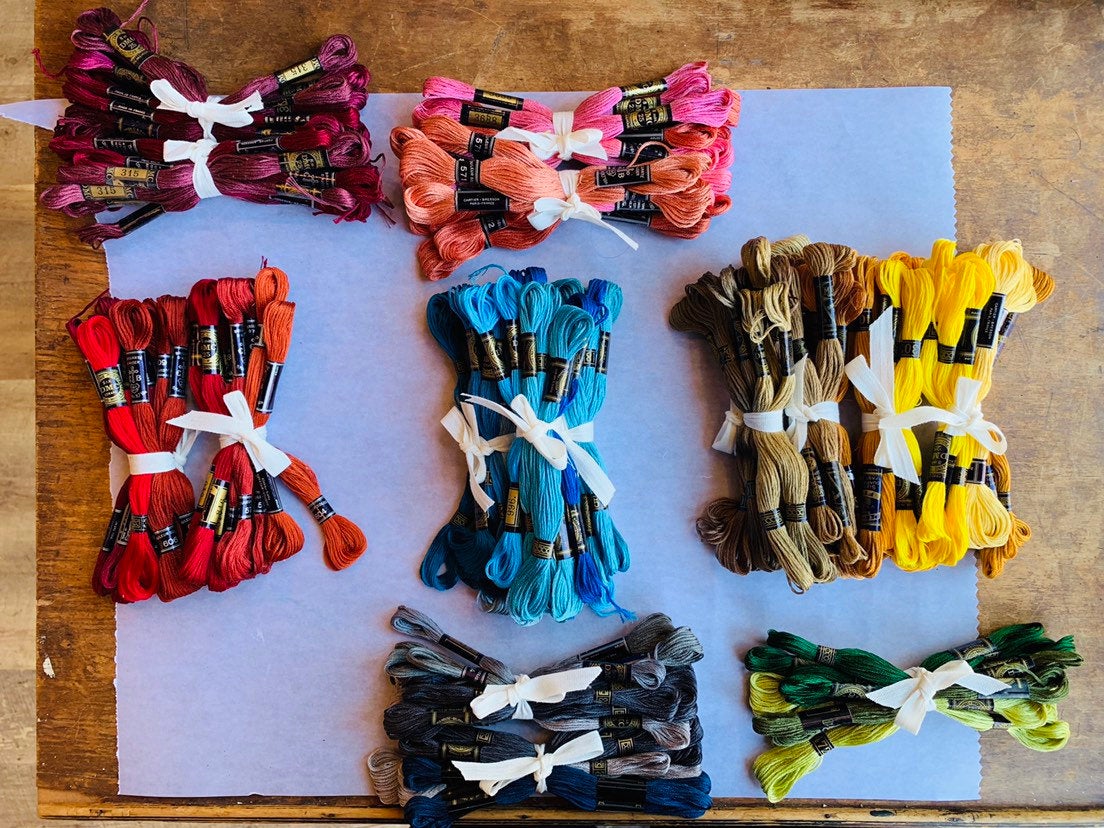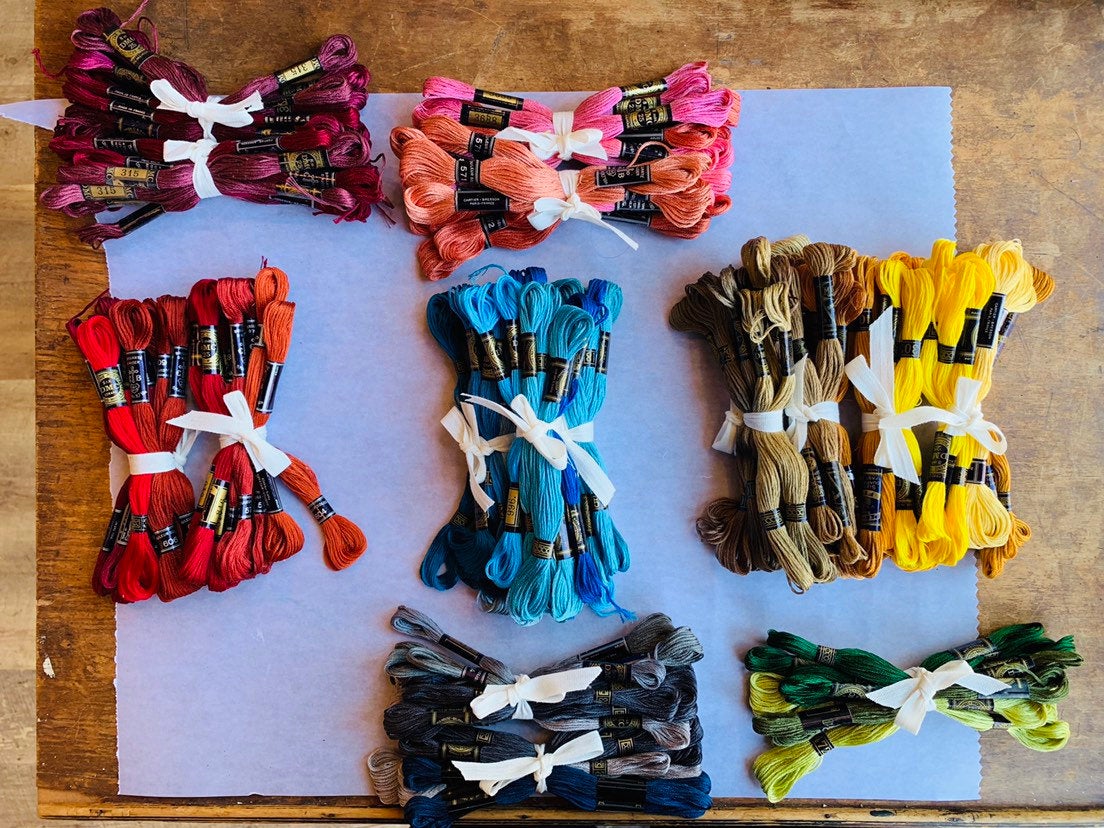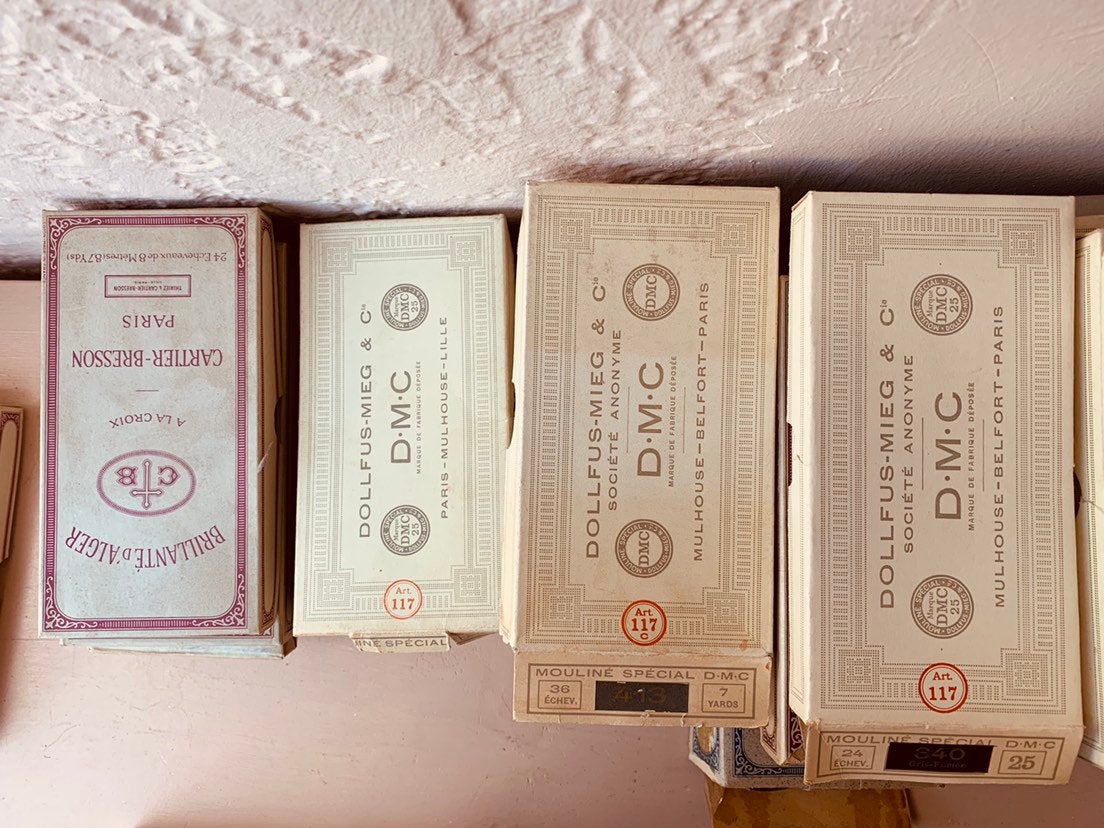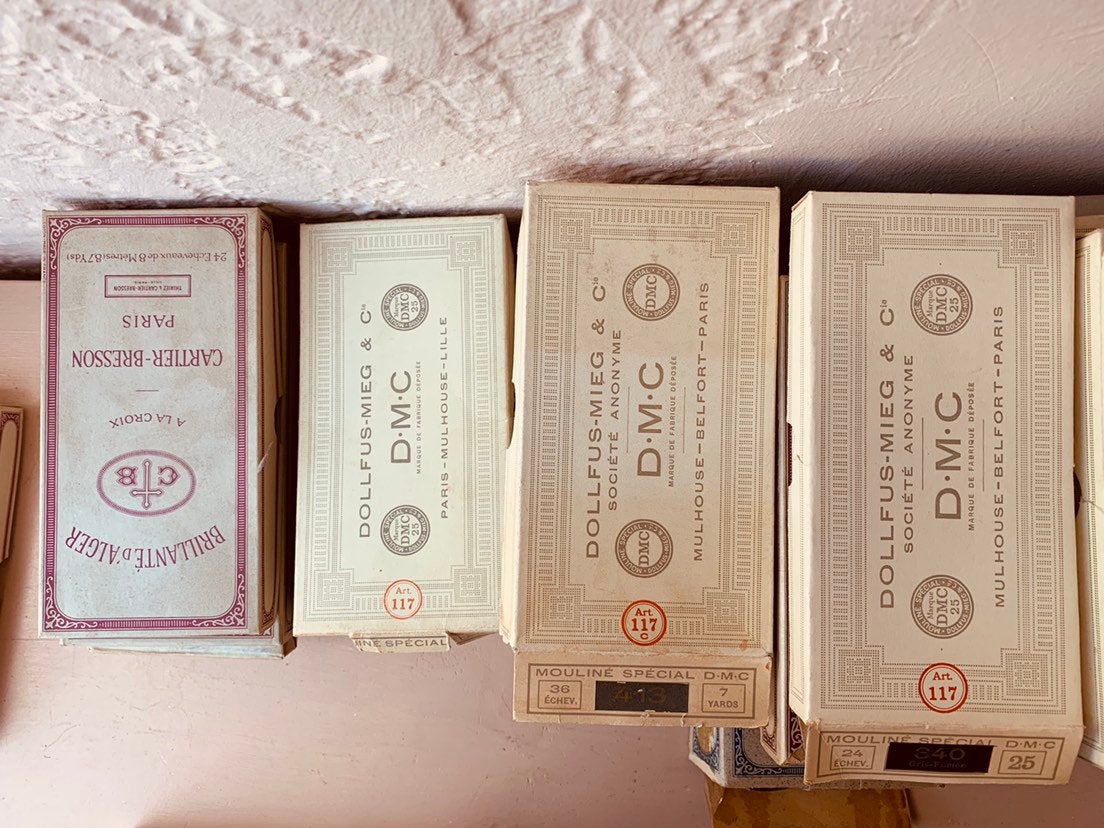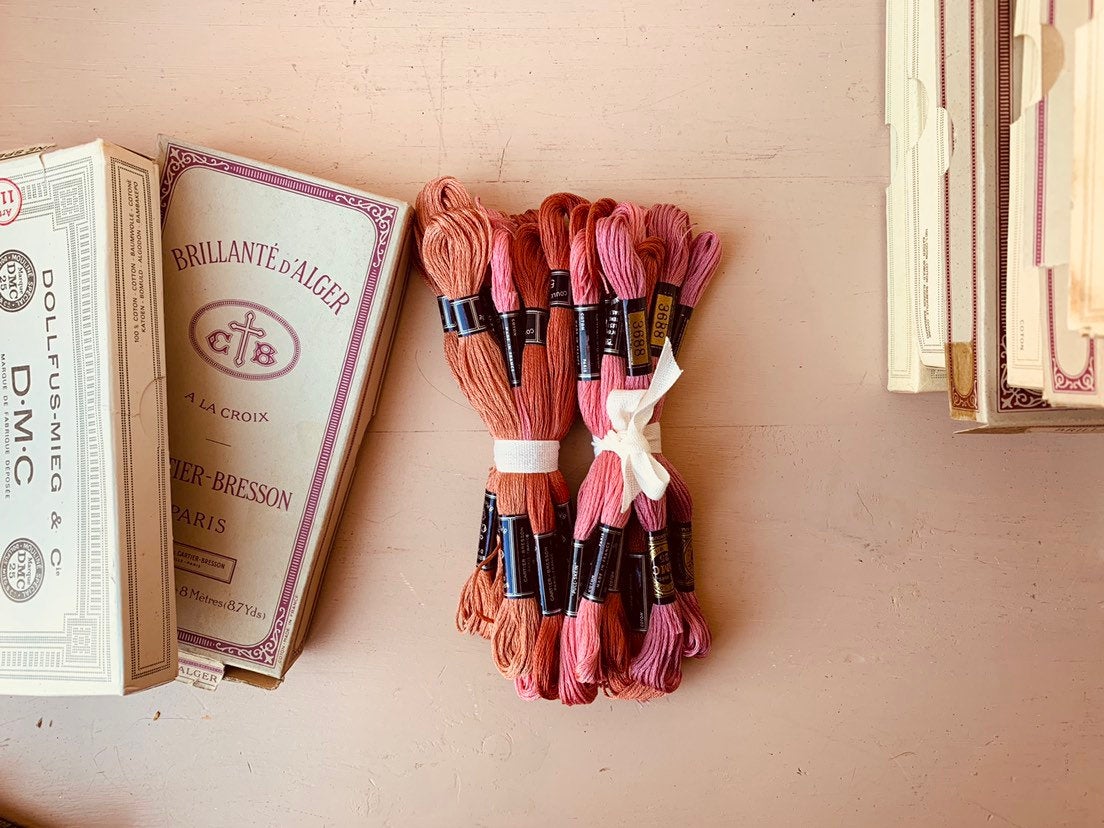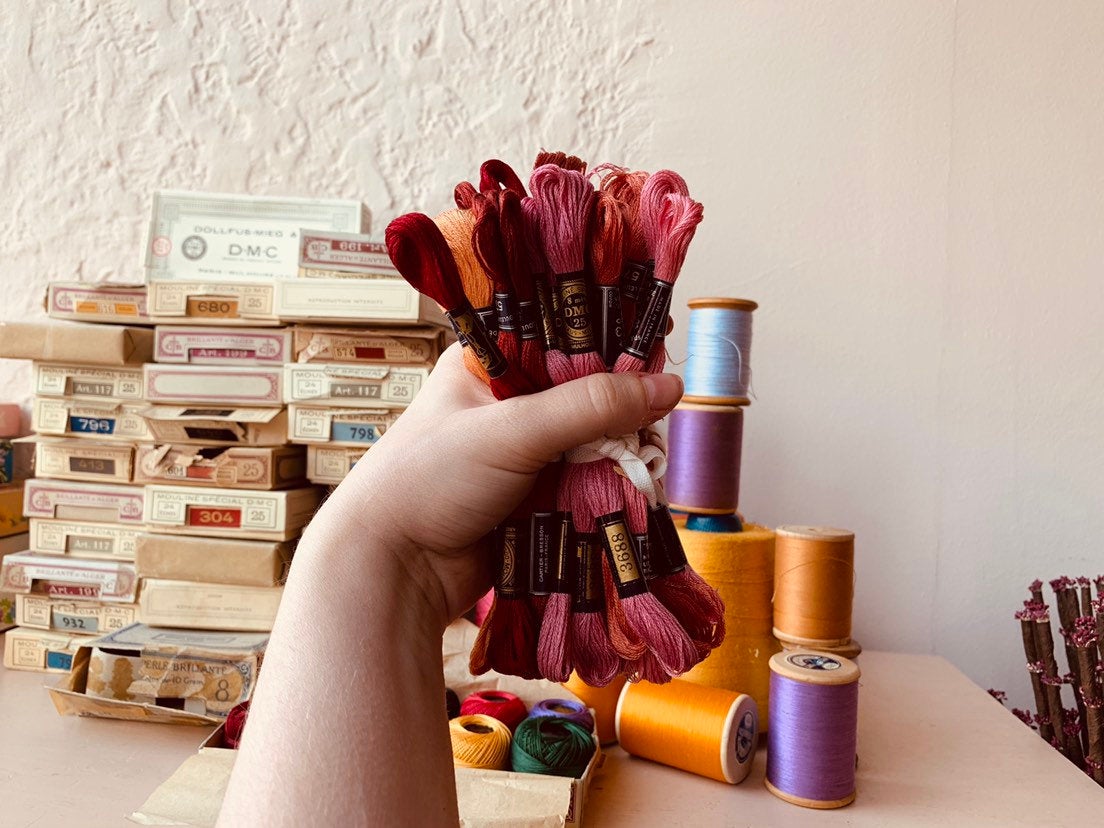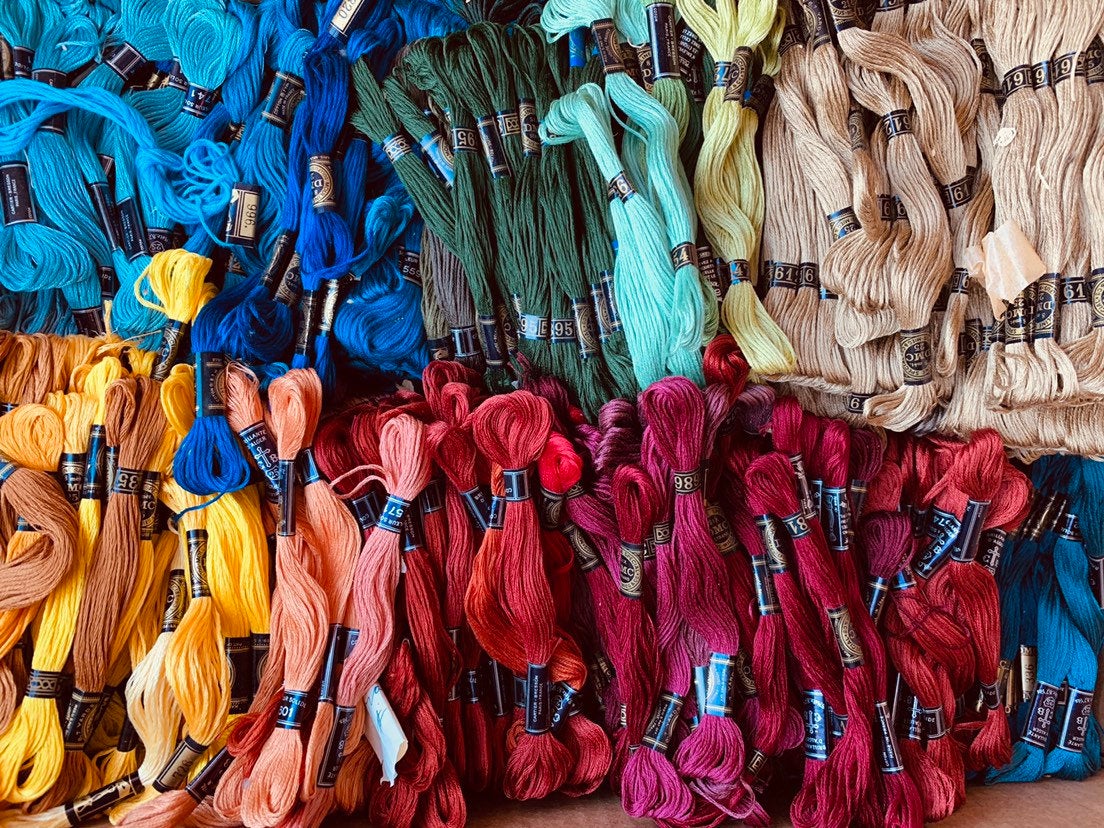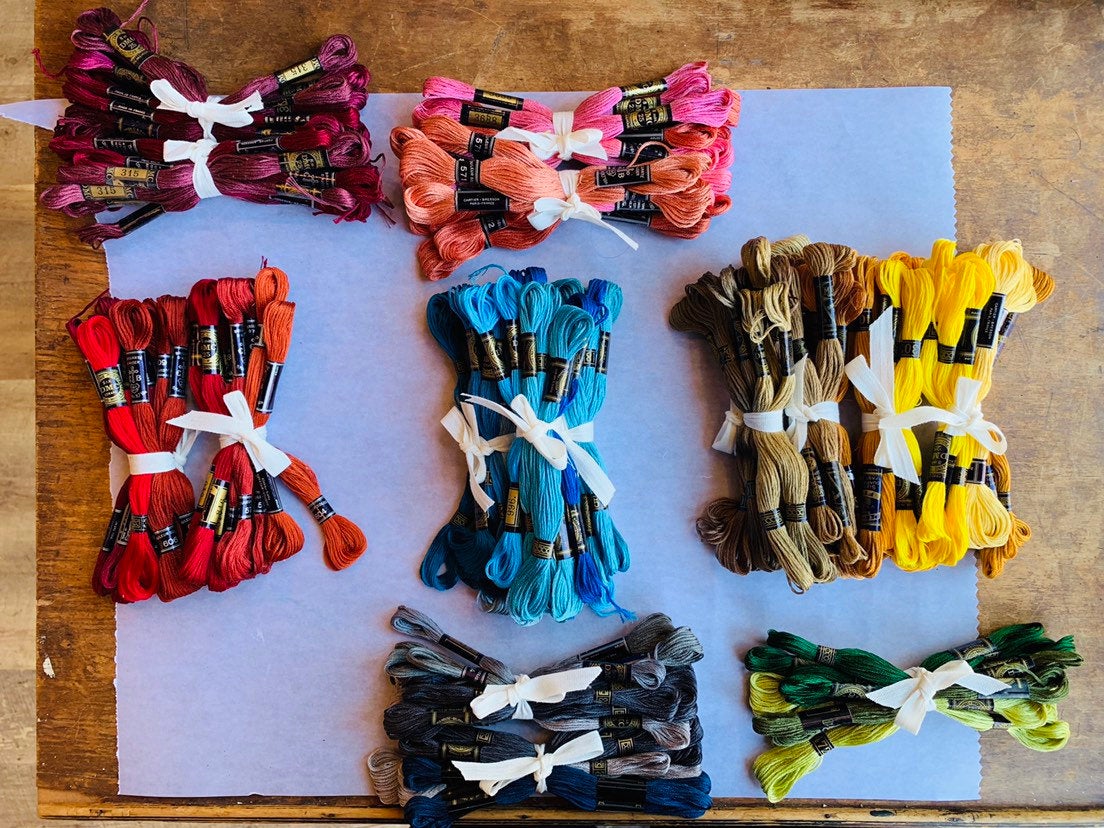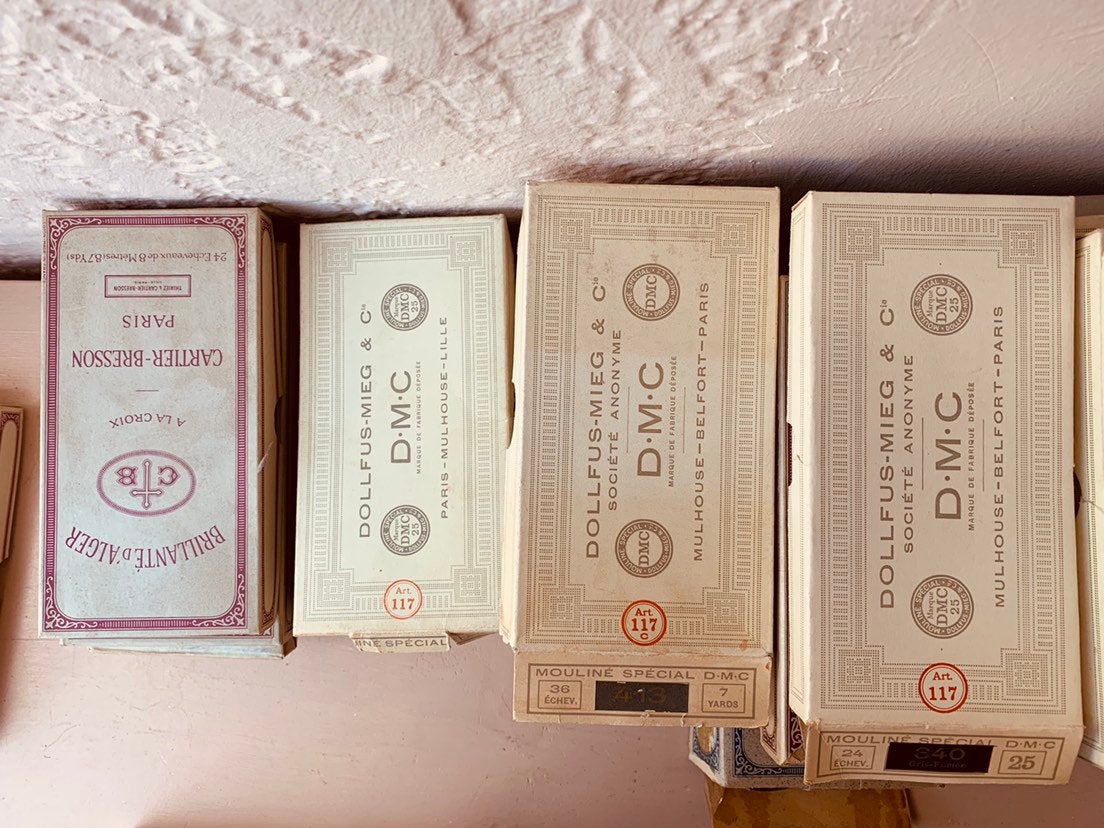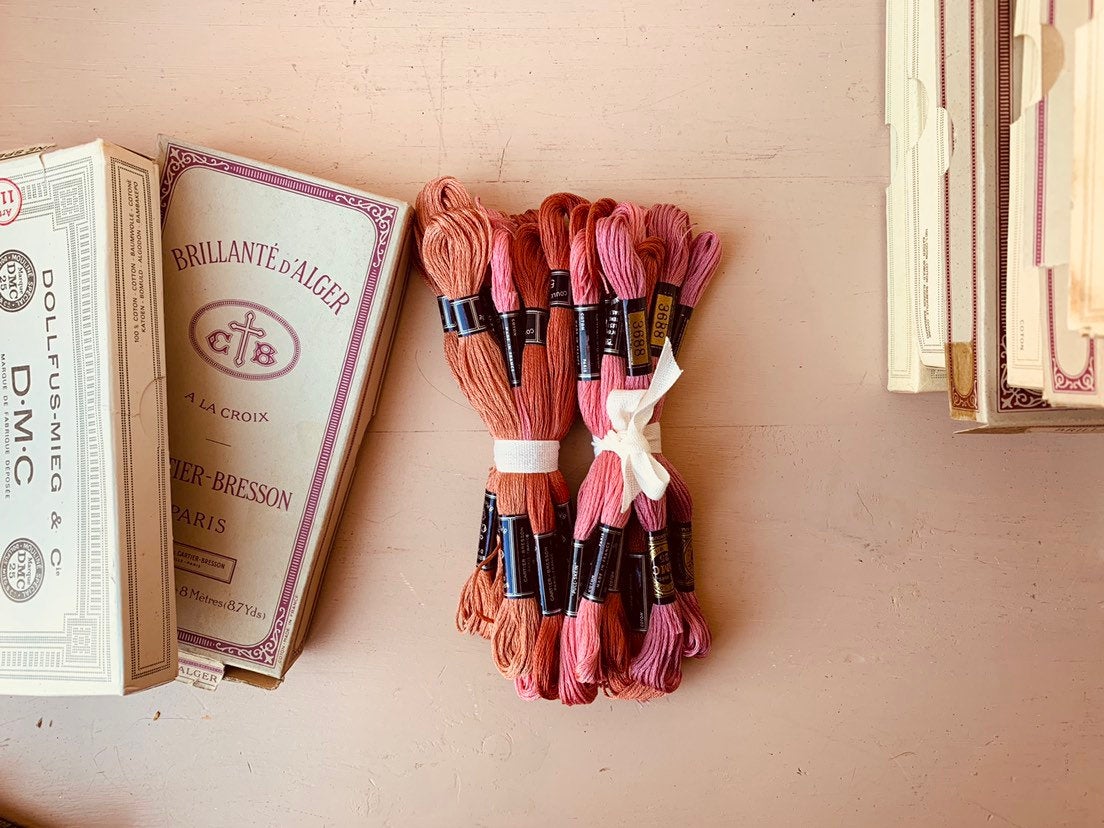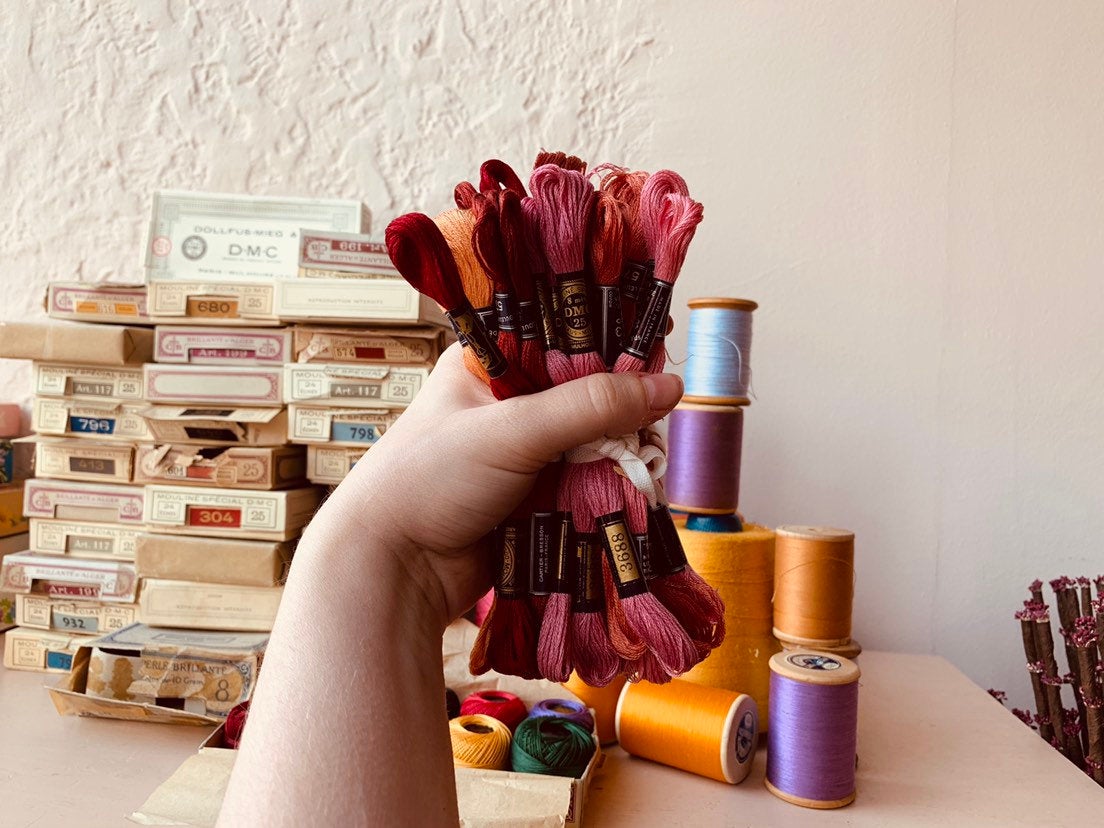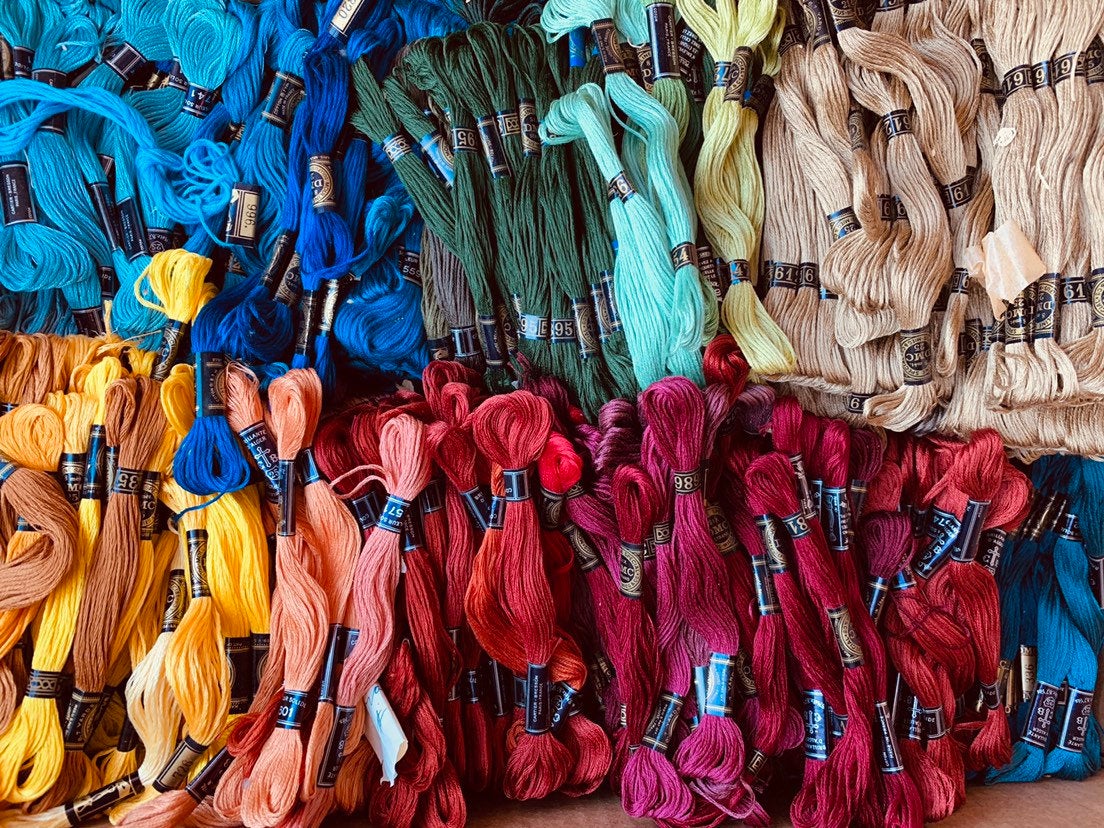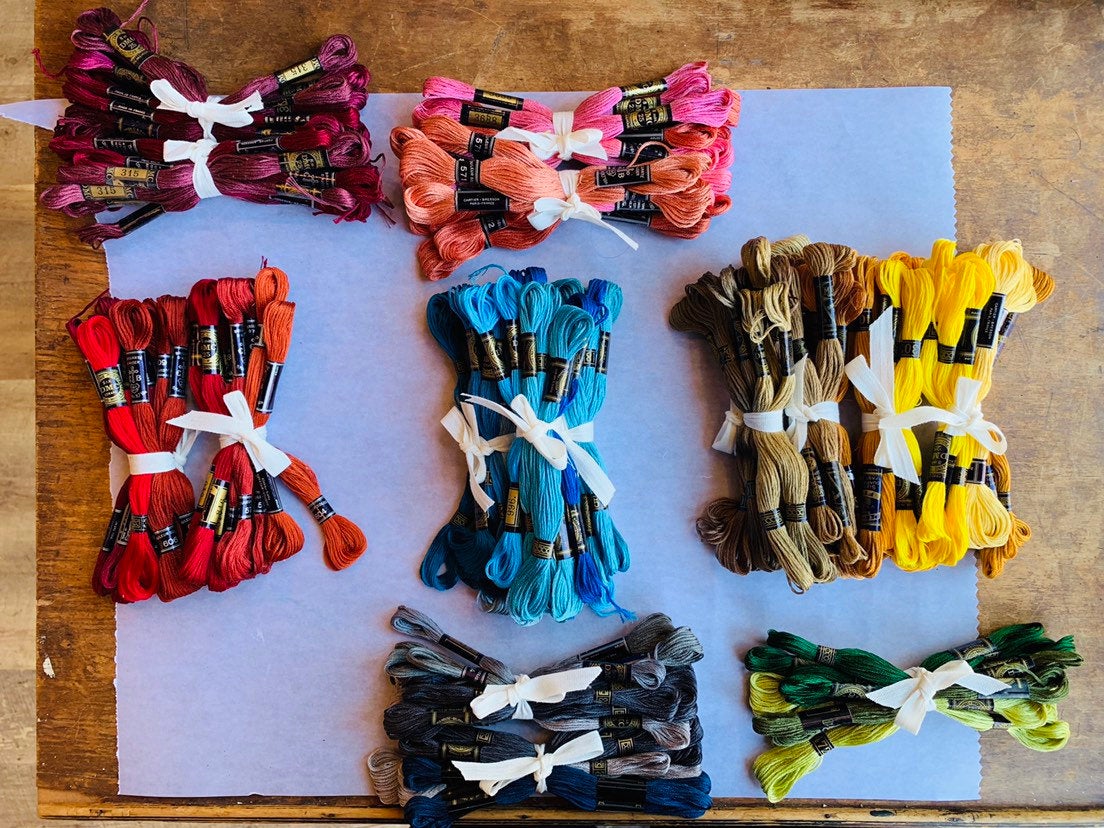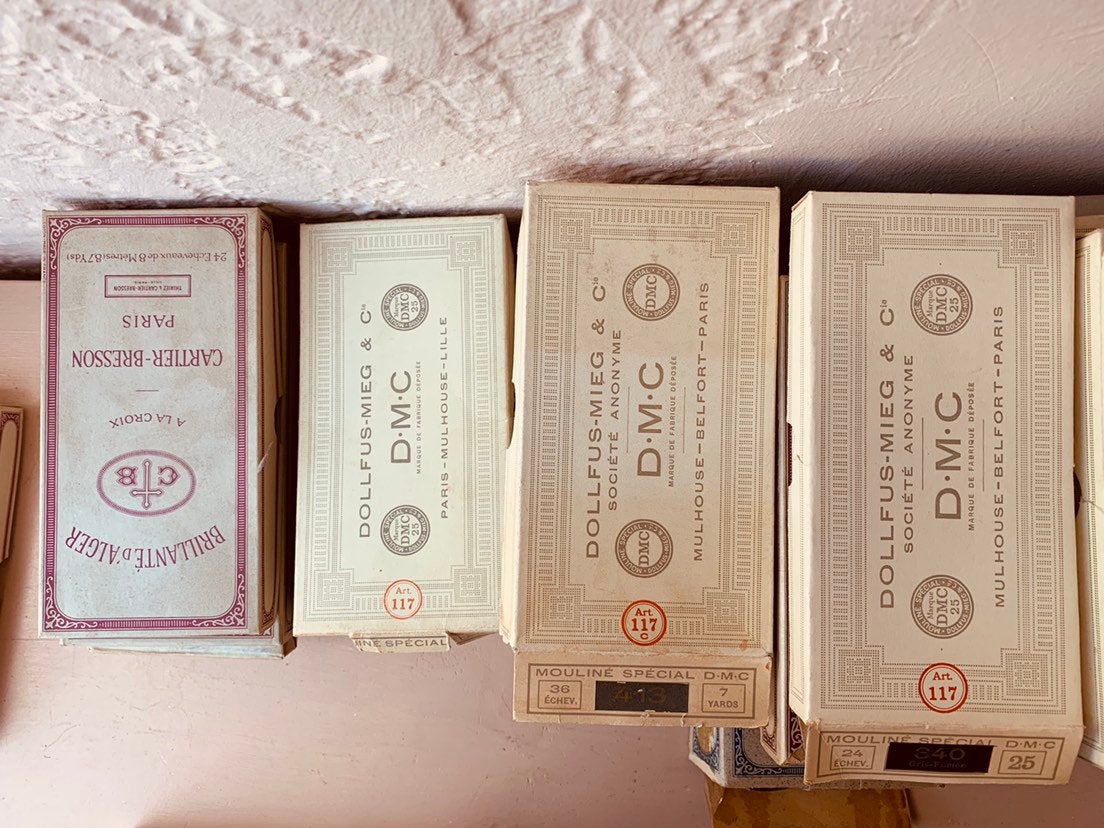 Vintage DMC Embroidery Bundles, Hand Embroidery Floss, Bunch of 10 Threads, Assorted Colors
We've hit the mother load of vintage DMC embroidery floss!
We have color sorted our massive stock of vintage embroidery flosses and bundled them in tidy little sets of 10 skeins each.
Choose a color family from the dropdown menu, each set of 10 comes with an assortment of shades from that color family.
Each skien is 8 yards long. Thread separates into six individual pieces for thicker or thinner stitching. 

As an additional item, you can add a vintage thread box to store your threads or use as a gift box.  This will not necessarily be the original box for the threads you select, and will not be in perfect condition.  Each box is an additional $3.
Do not hesitate to reach out to us with any questions!