Please remember that we are a small business and every order is packed with care. There is a 3-5 day processing time before your order will ship. Selecting expedited shipping will not expediate the processing of your order. For more details please see our about page.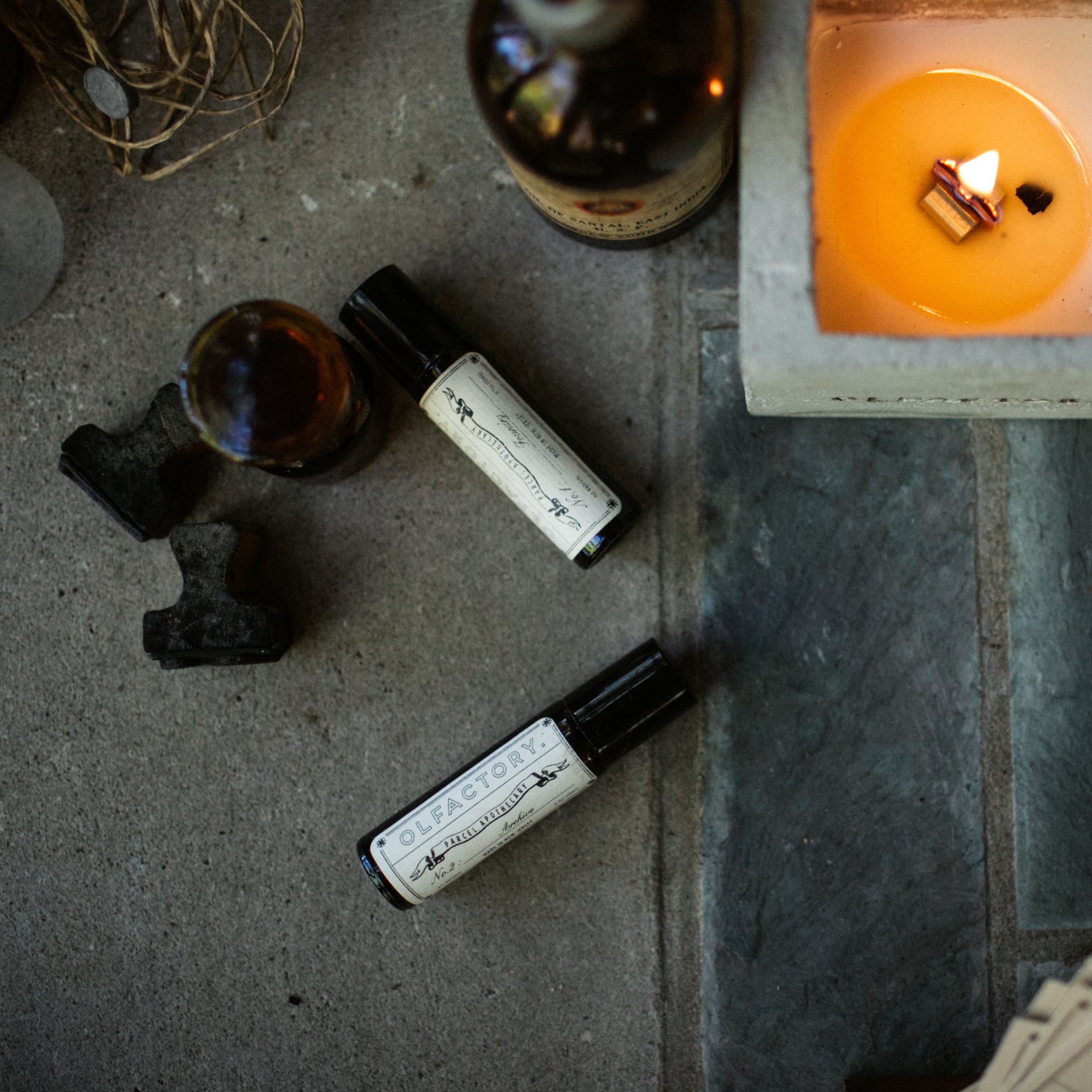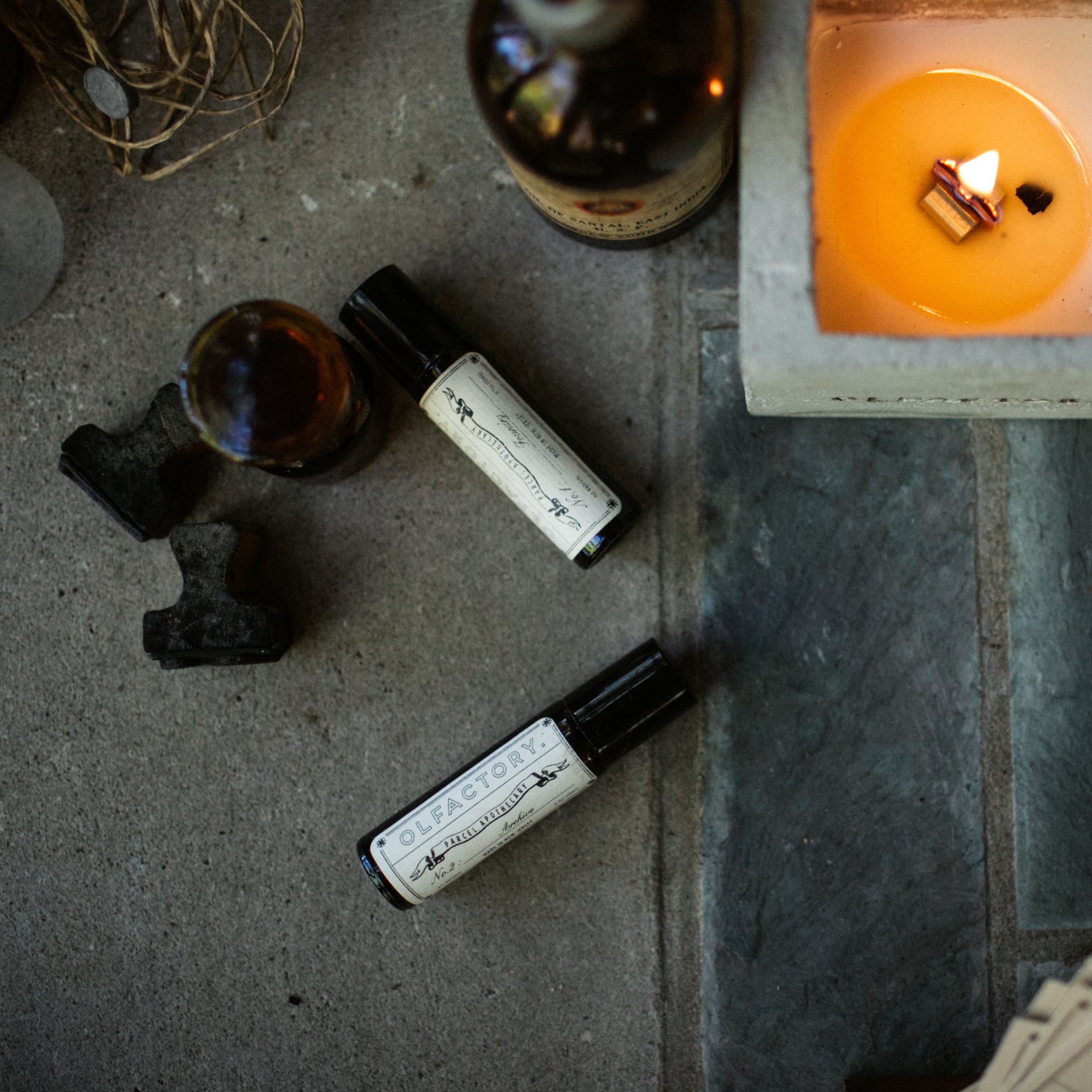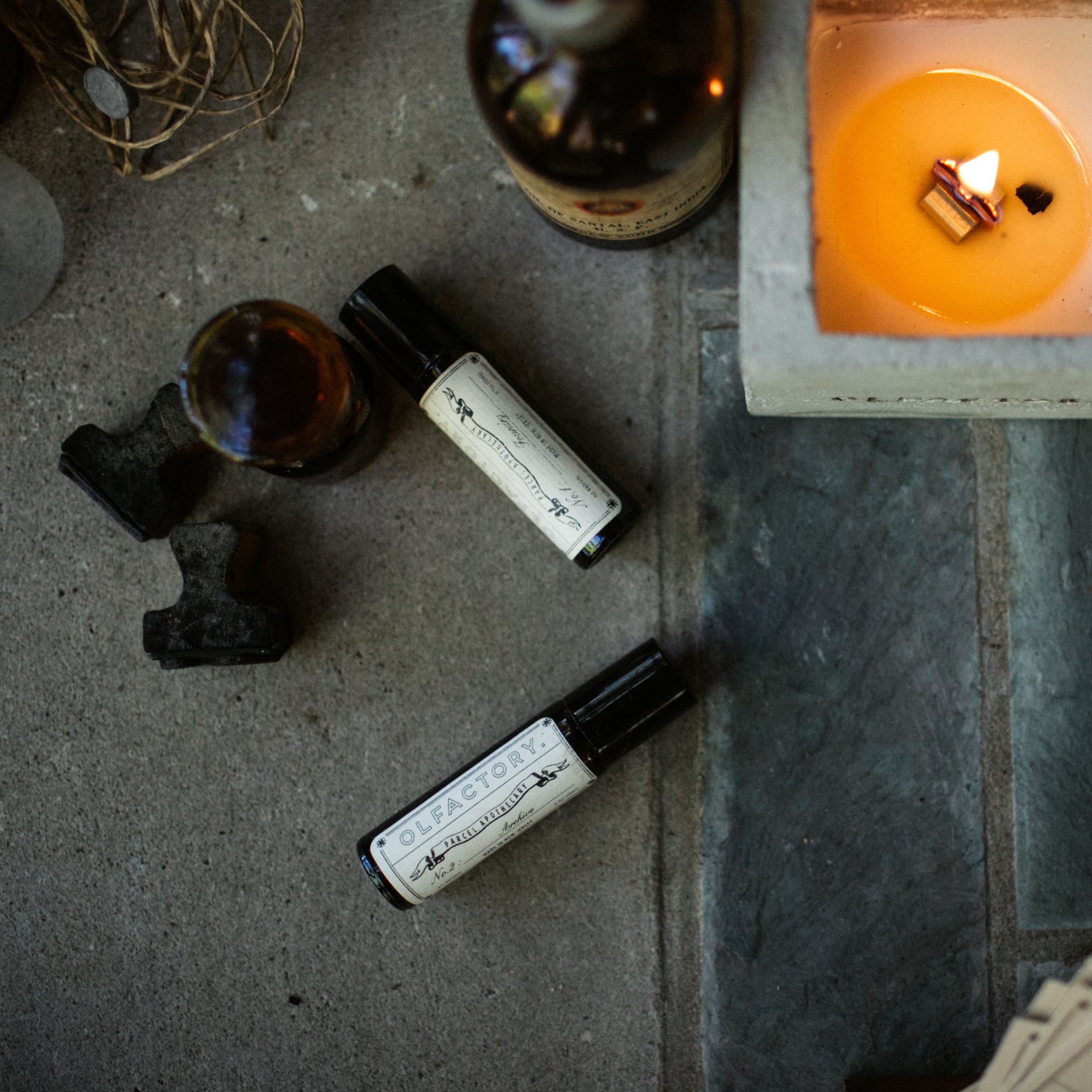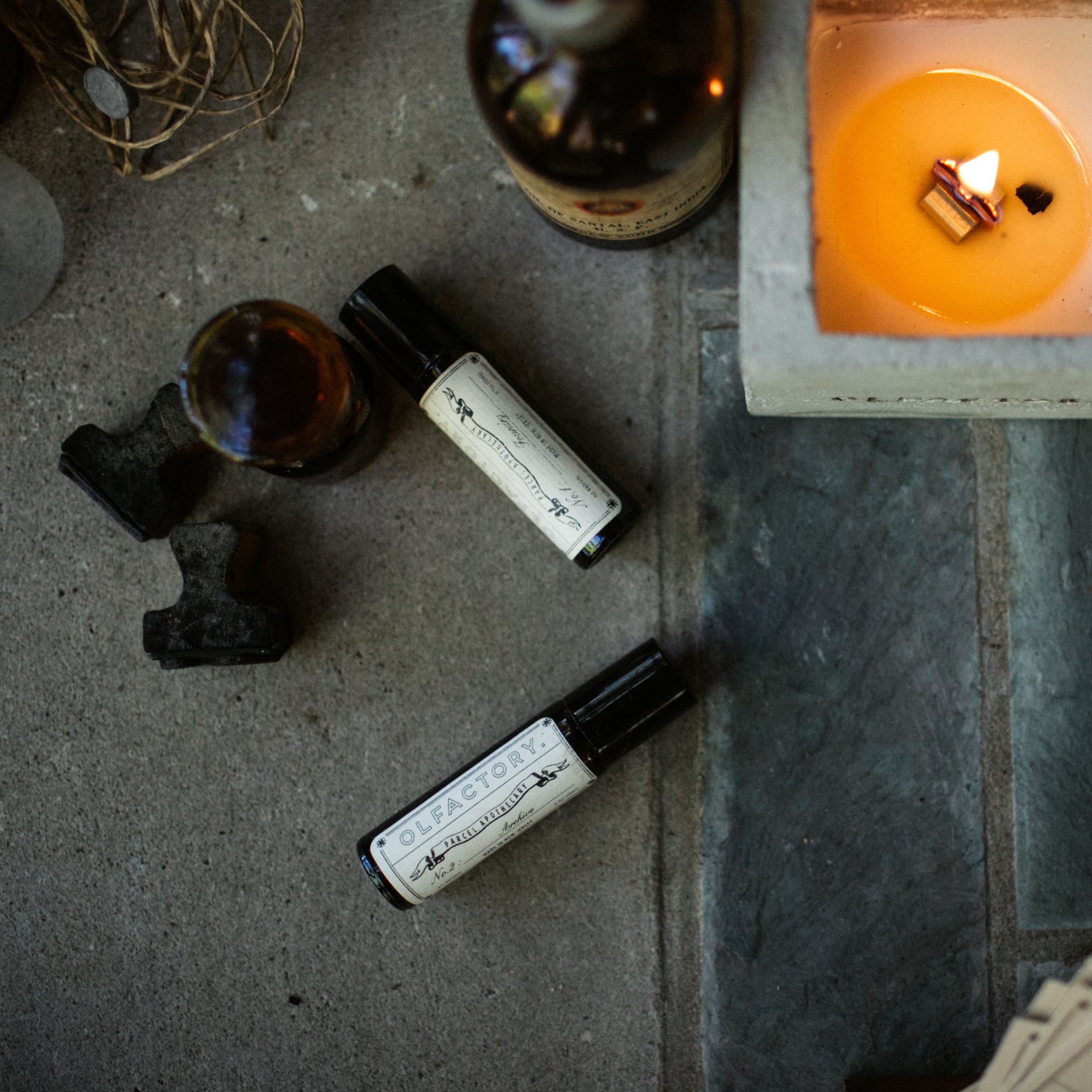 No.1 Foundry Parcel Olfactory Scent
Introducing our very own Parcel-branded scents for the body and mind!  Olfactory, our line of Parcel Apothecary products, is a scientific term relating to the sense of smell. We love that Olfactory, when spoken, also sounds like "old factory", paying homage to our classic, old-school packaging and slight indistrial feel.
No. 1: Foundry - notes of Frankincense, Rock Rose, Sandalwood and Lavender, Vanilla, Vetiver, Geranium and Bee Balm.  This is an essential oil blend. 
10 ml amber glass roll-on bottle, comes in a Kraft branded box.
Dab on your pulse points as frequently as you like. Great gift with some of our other Apothecary products.