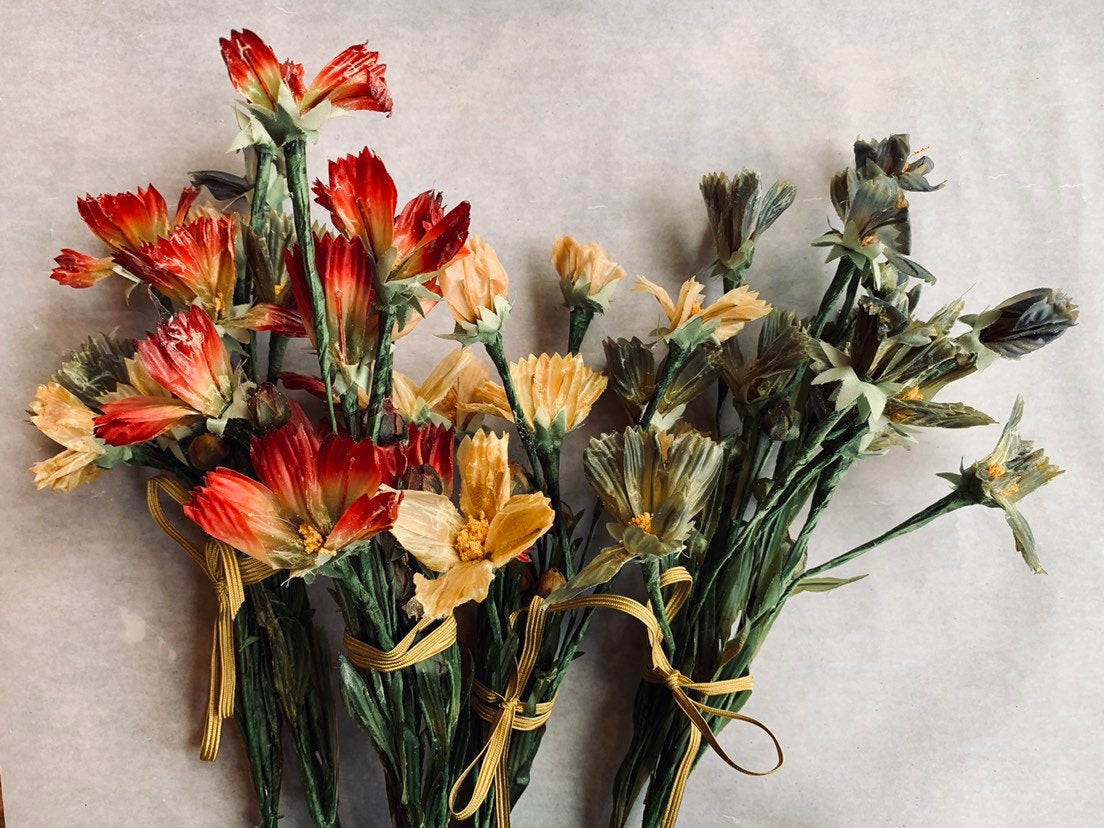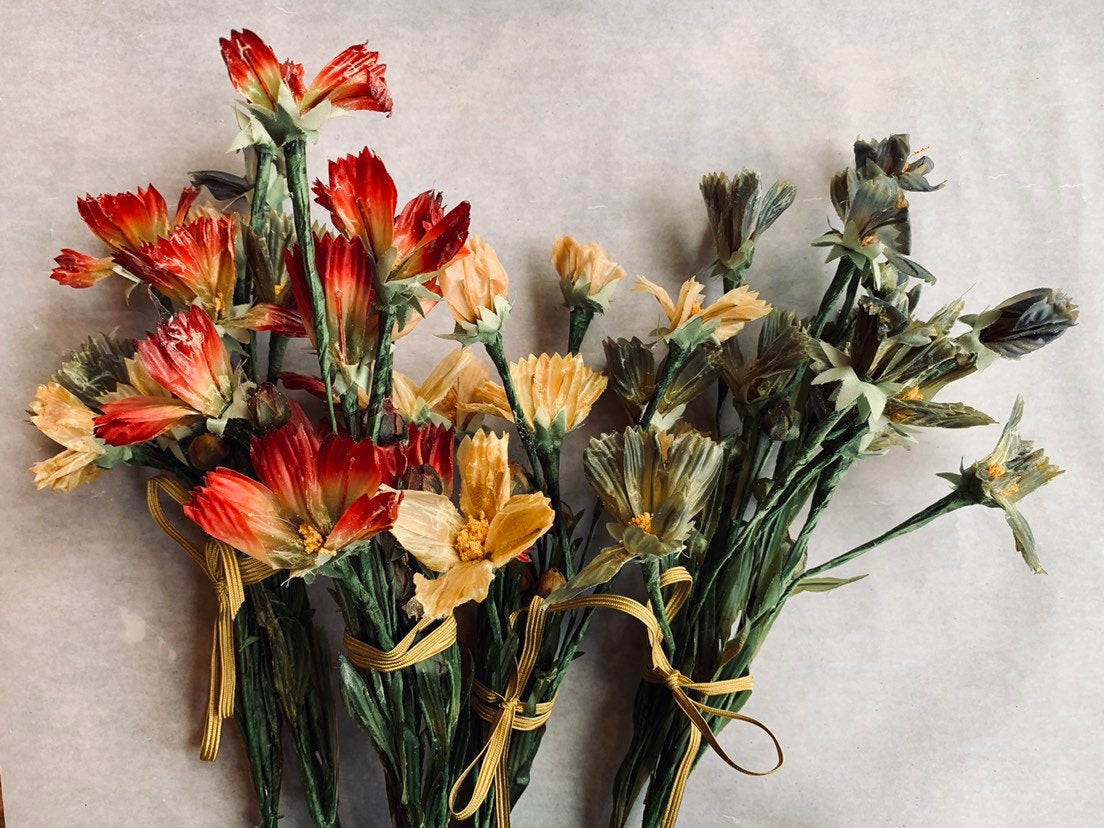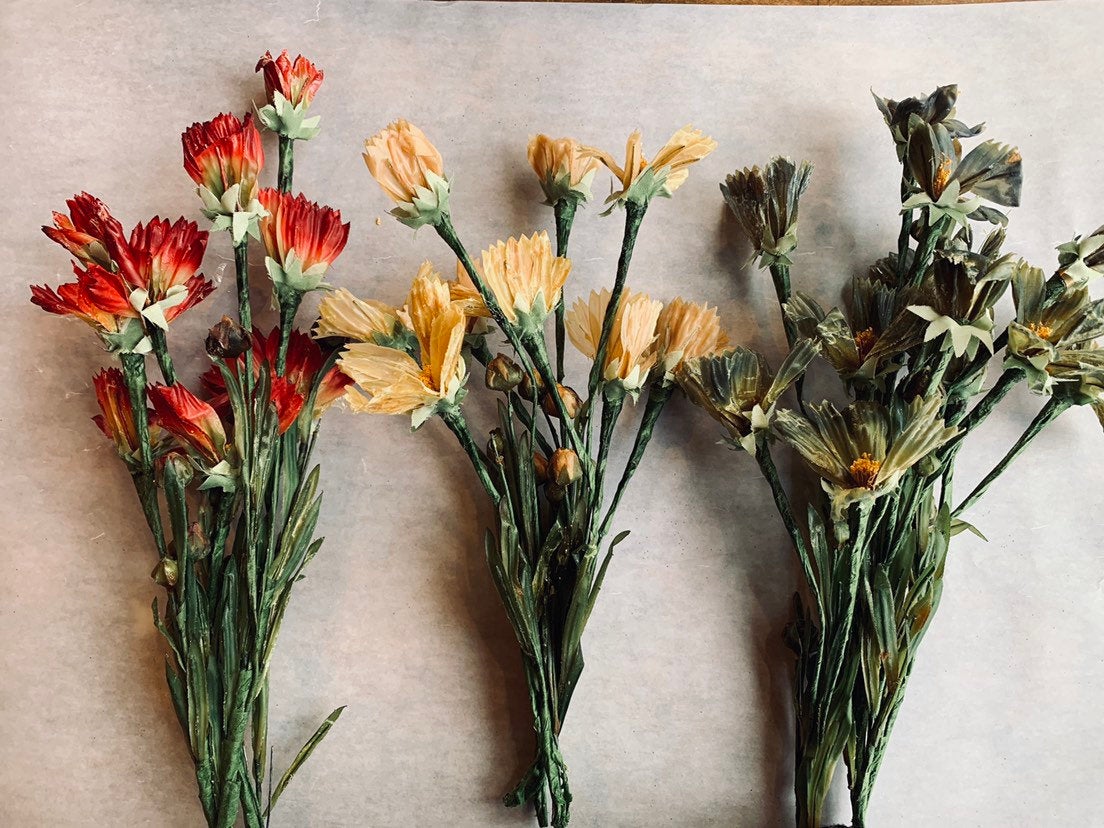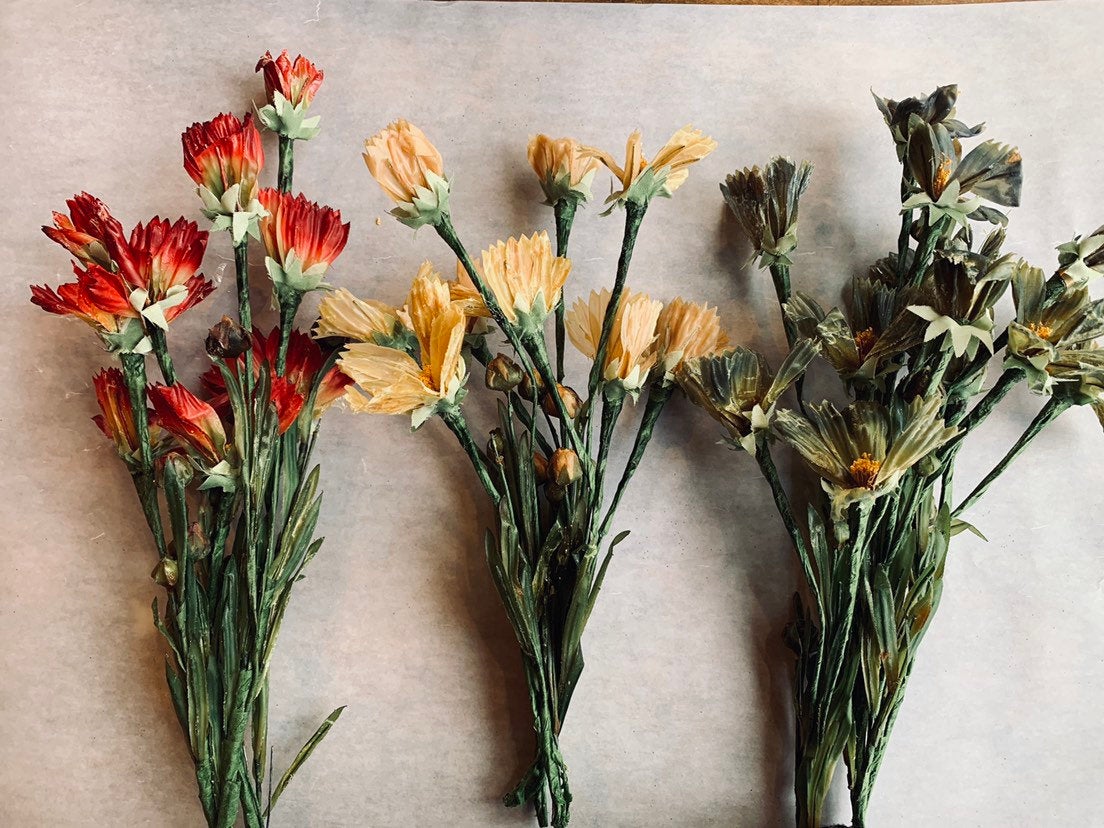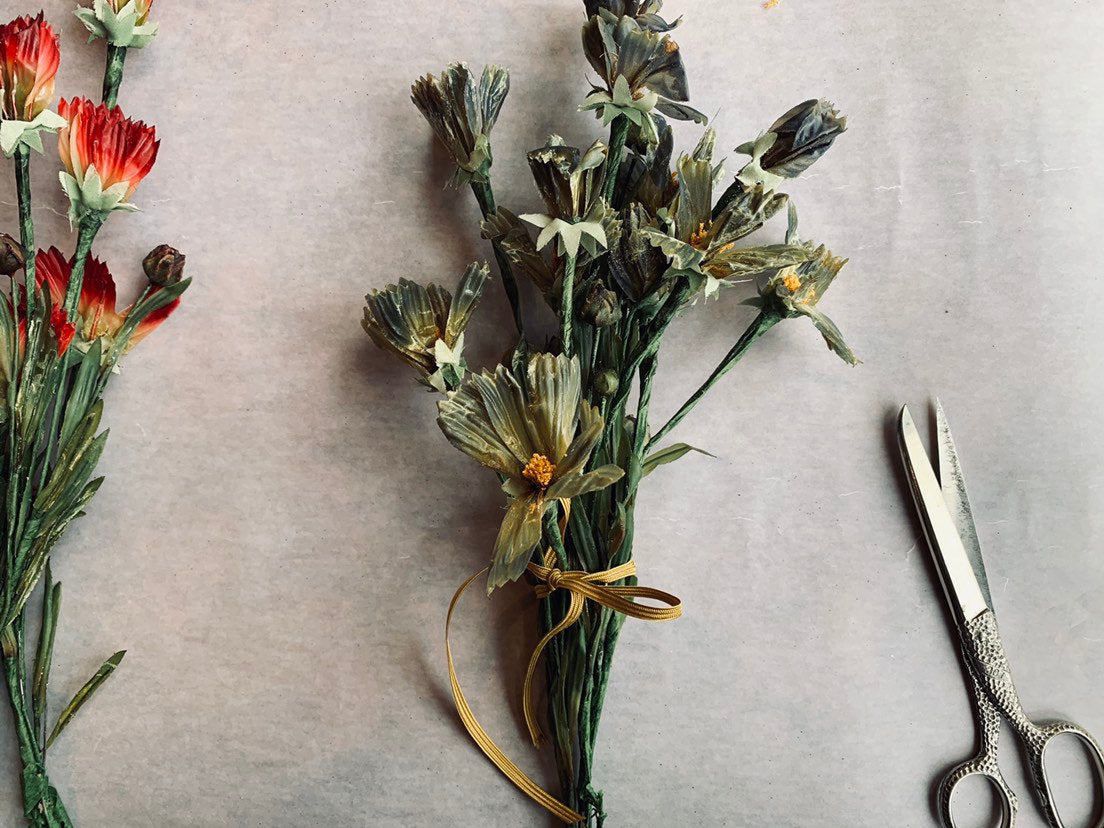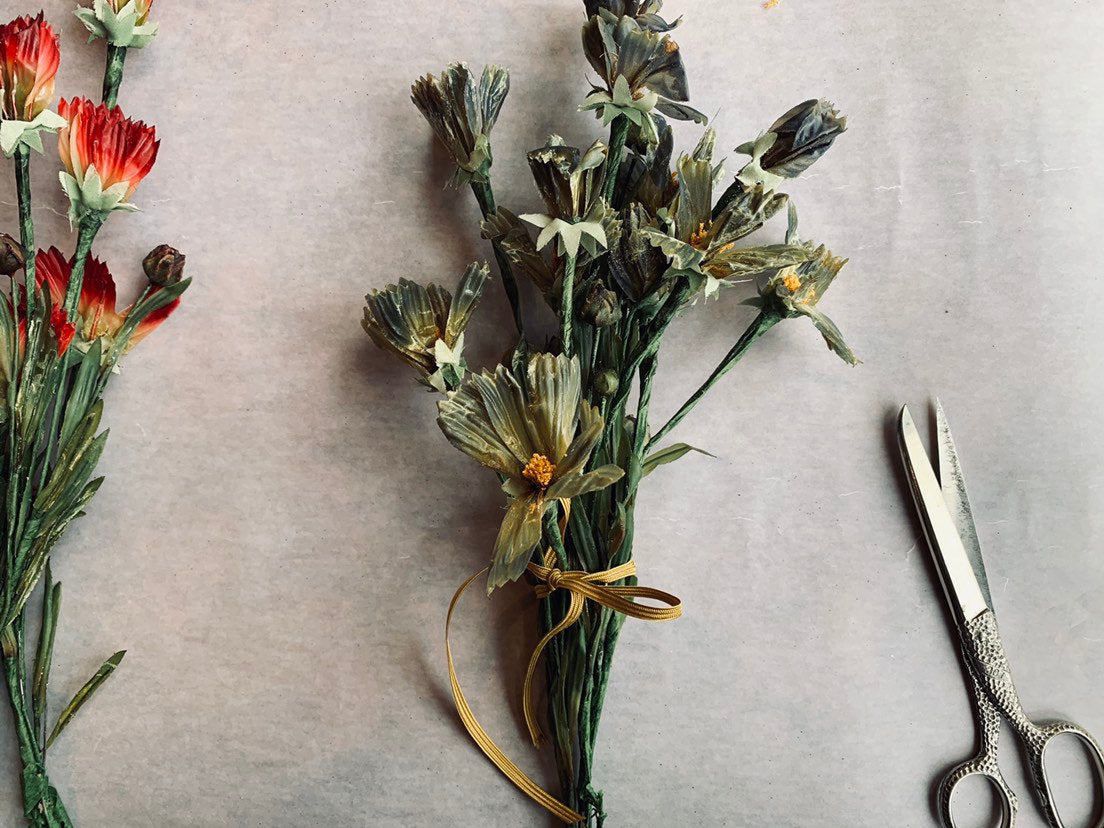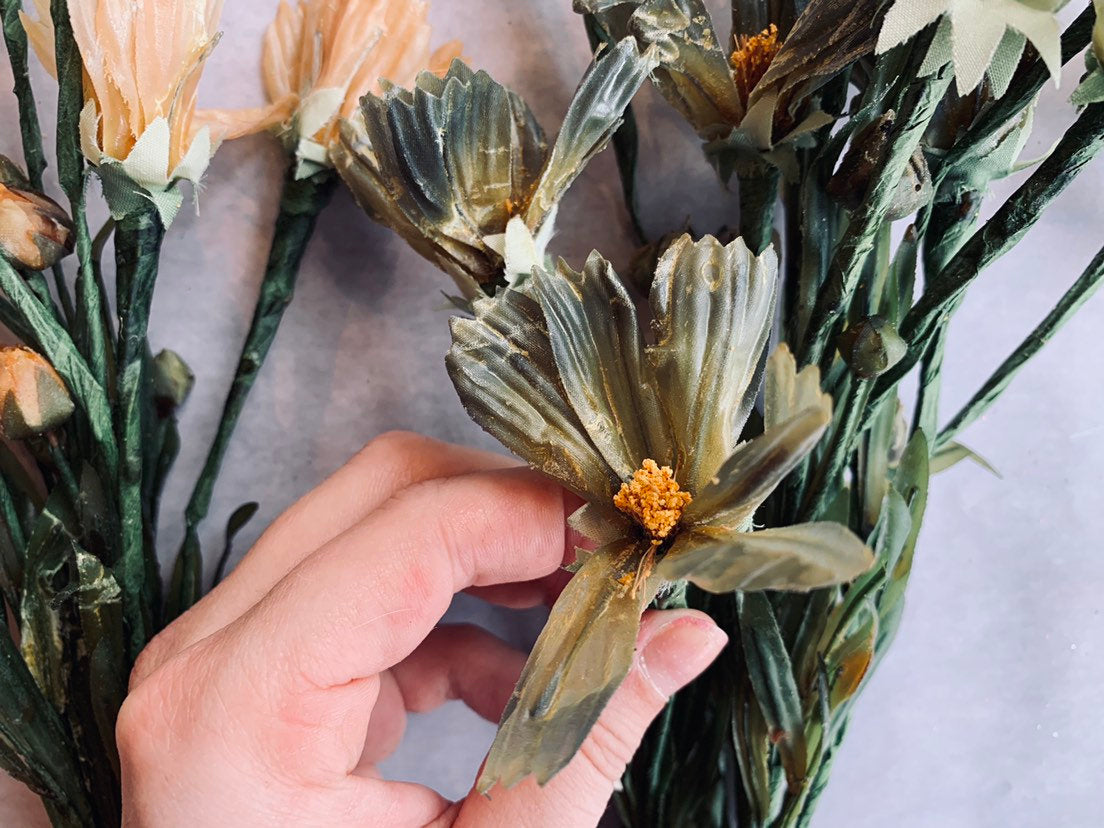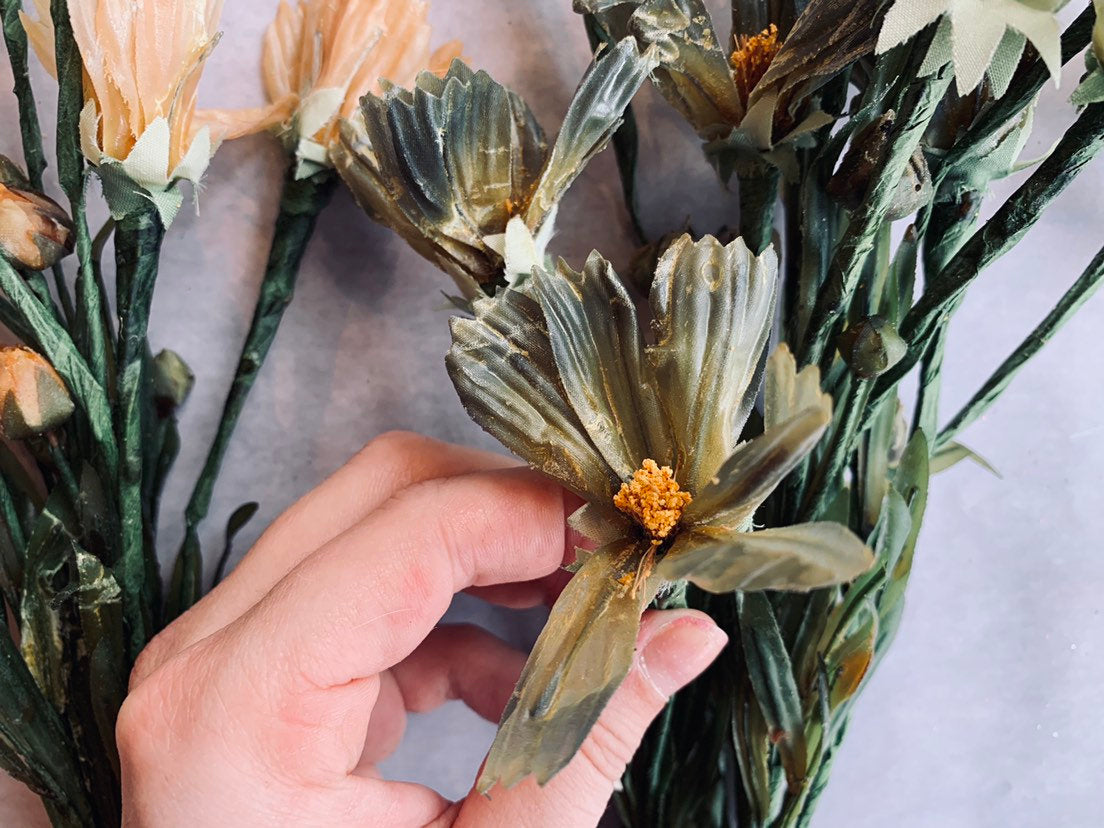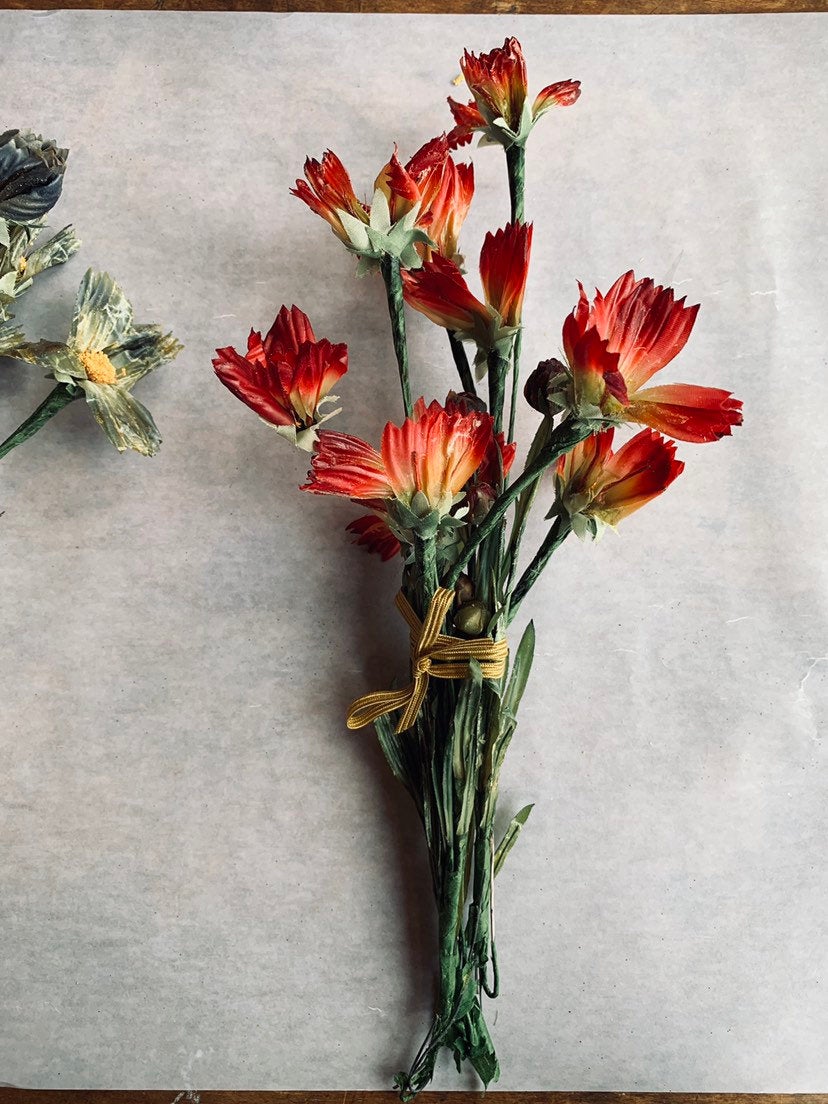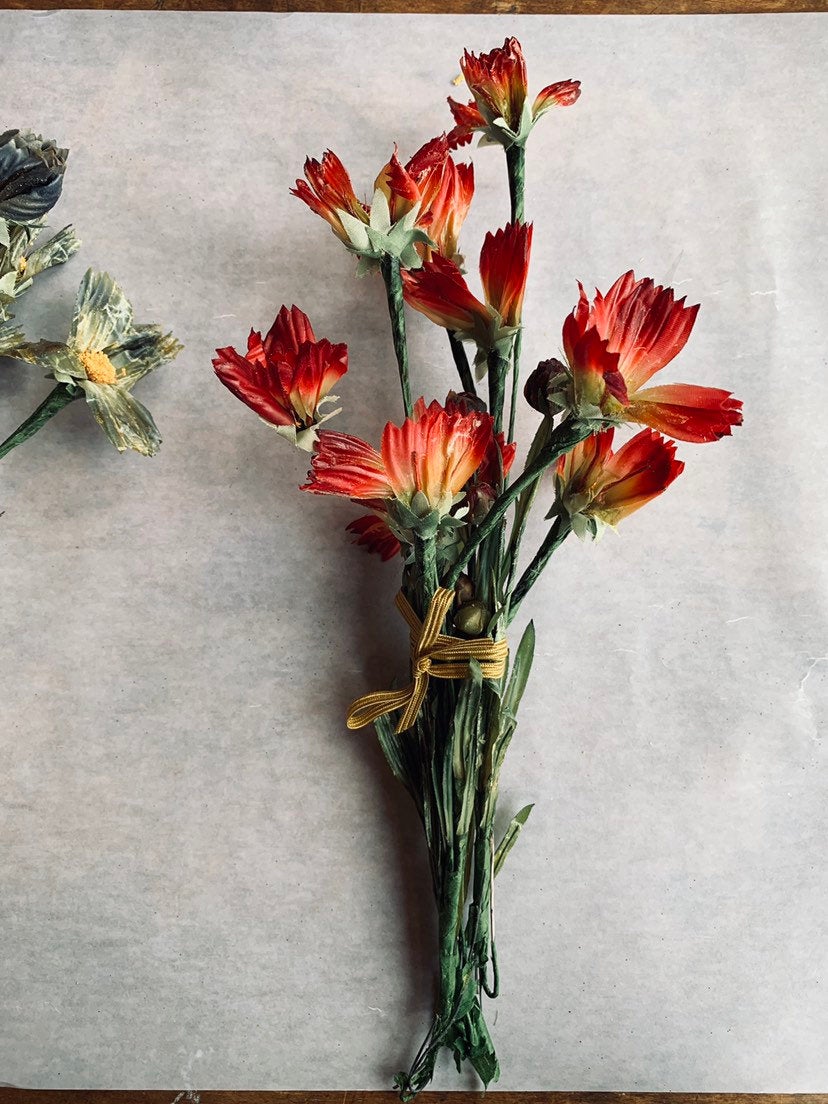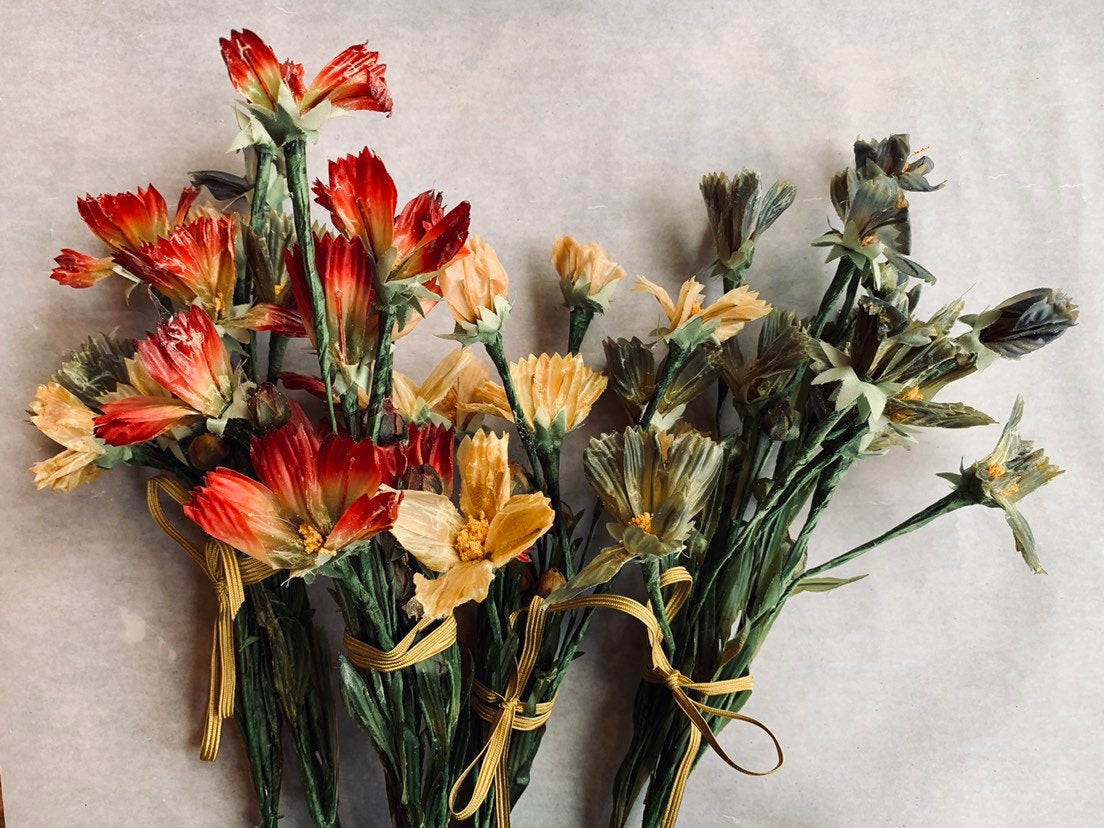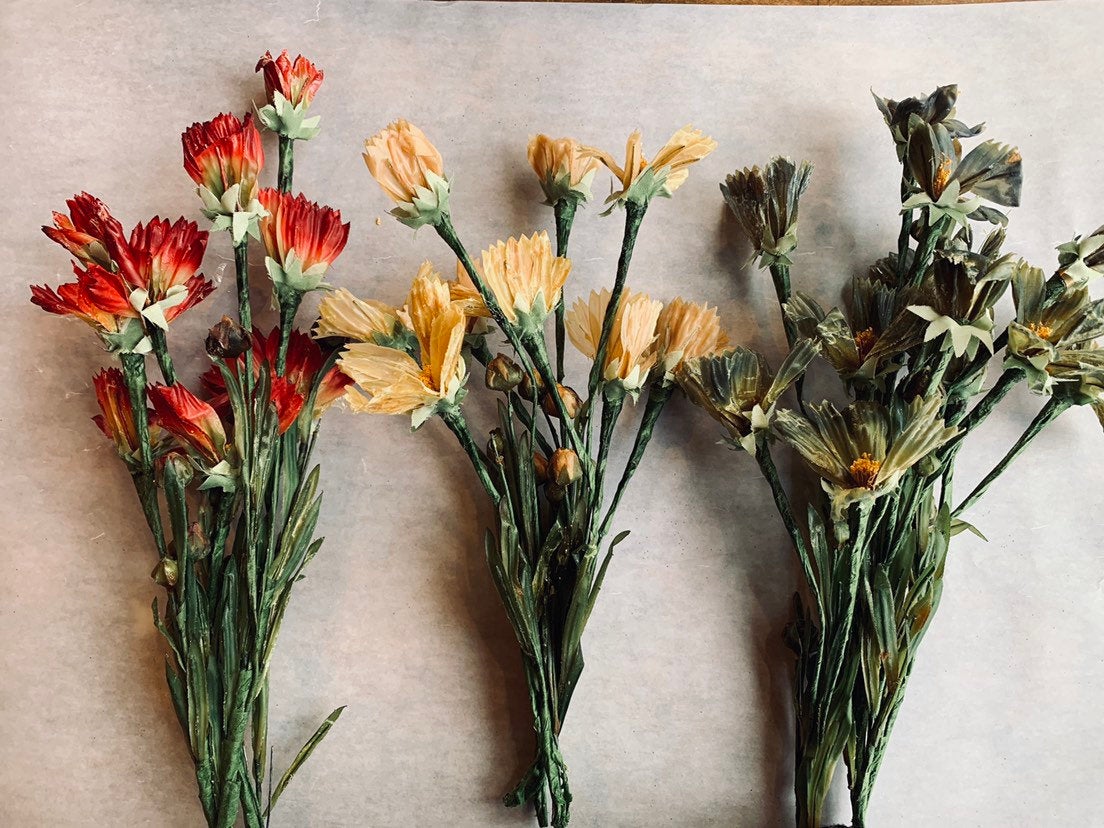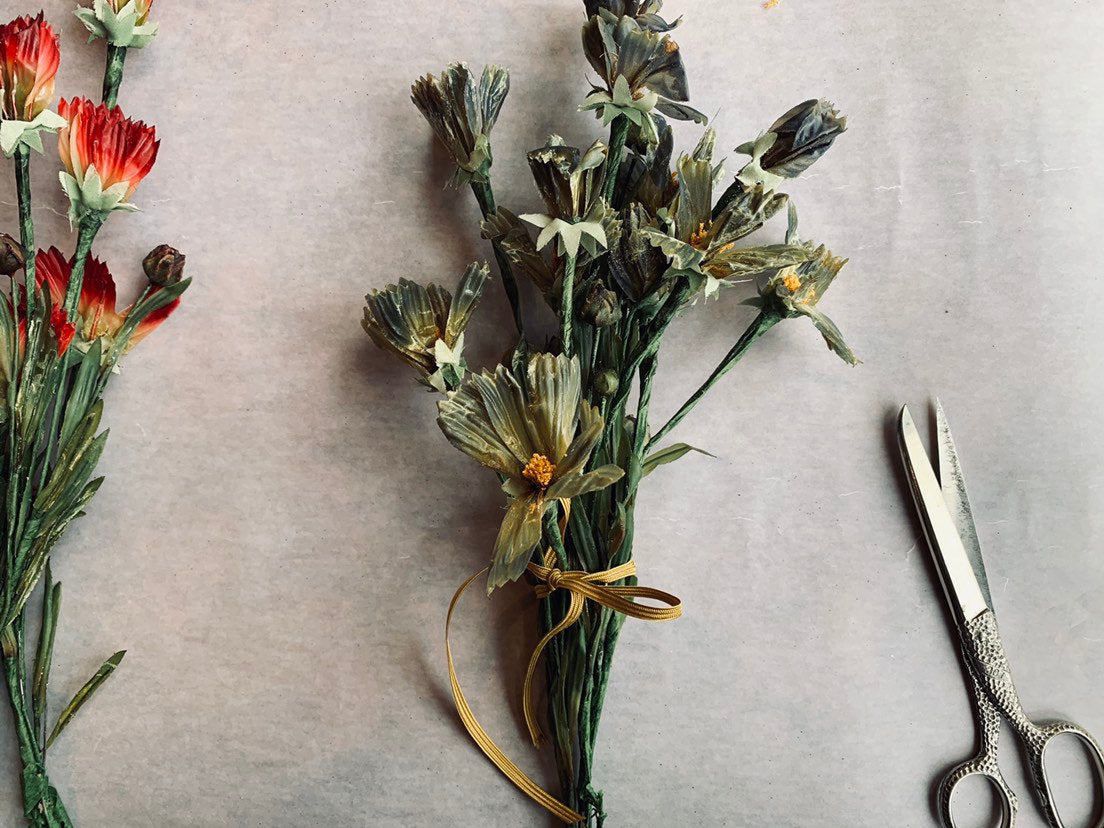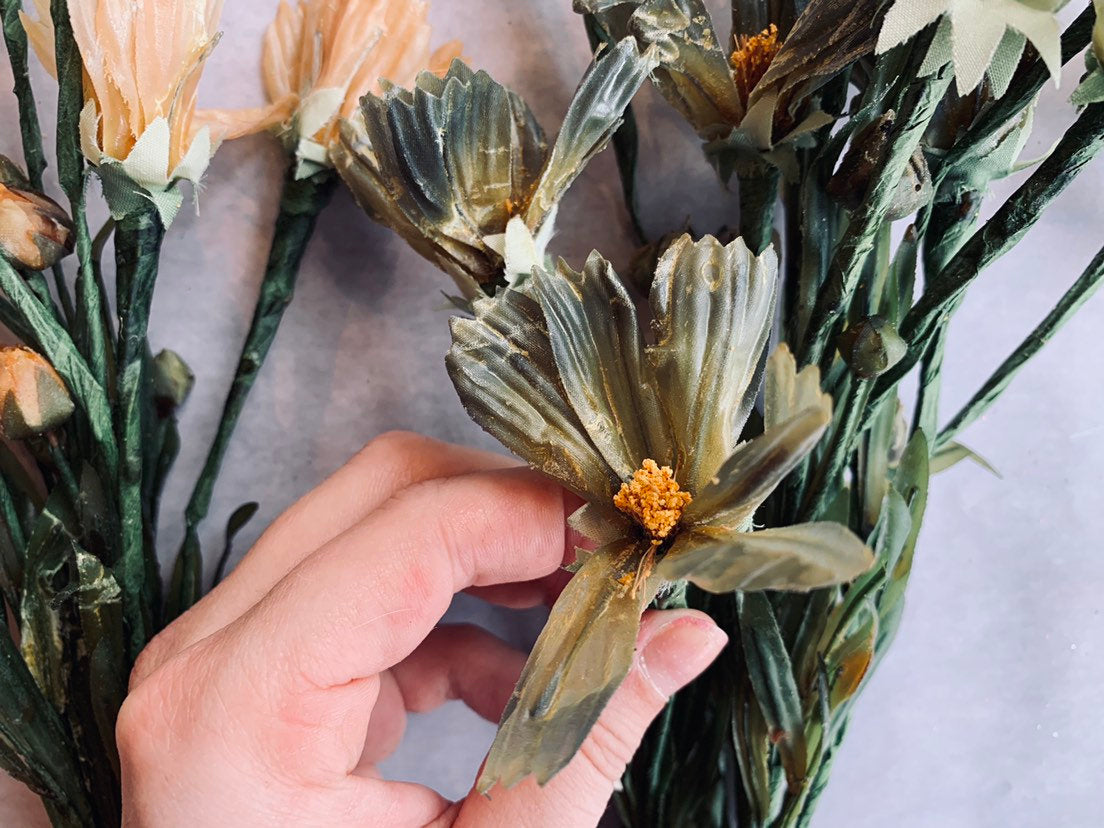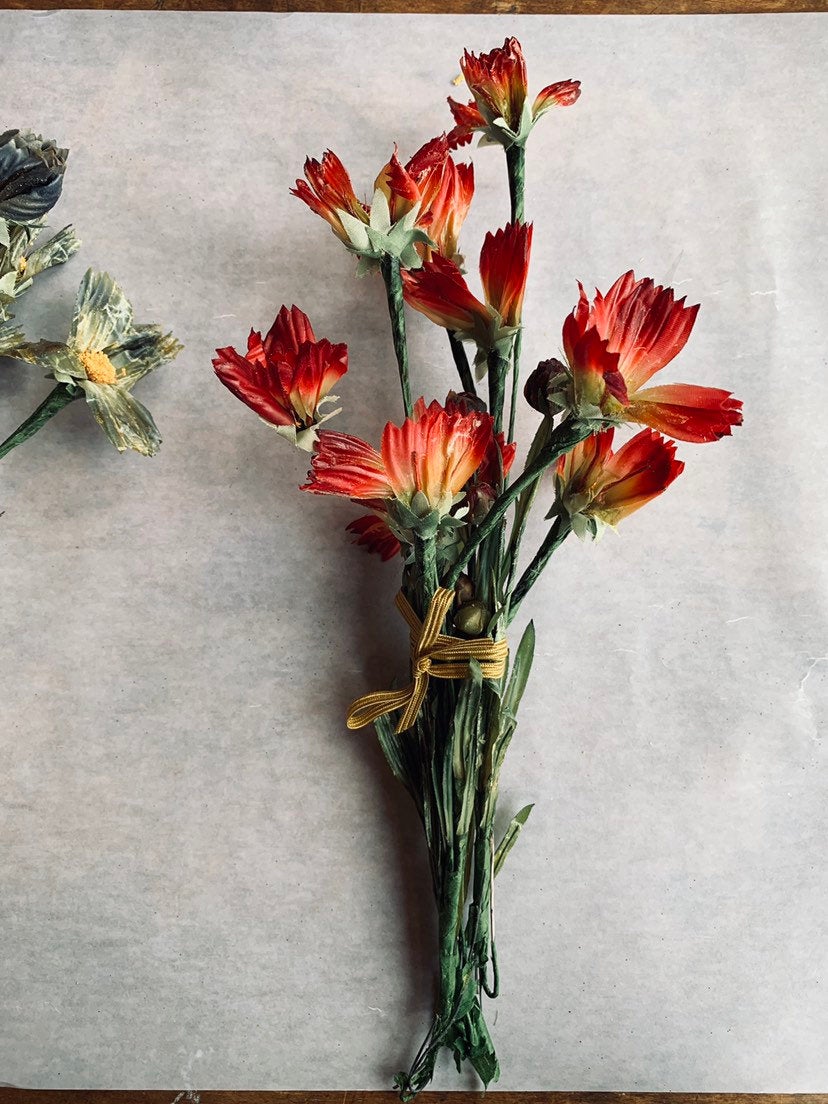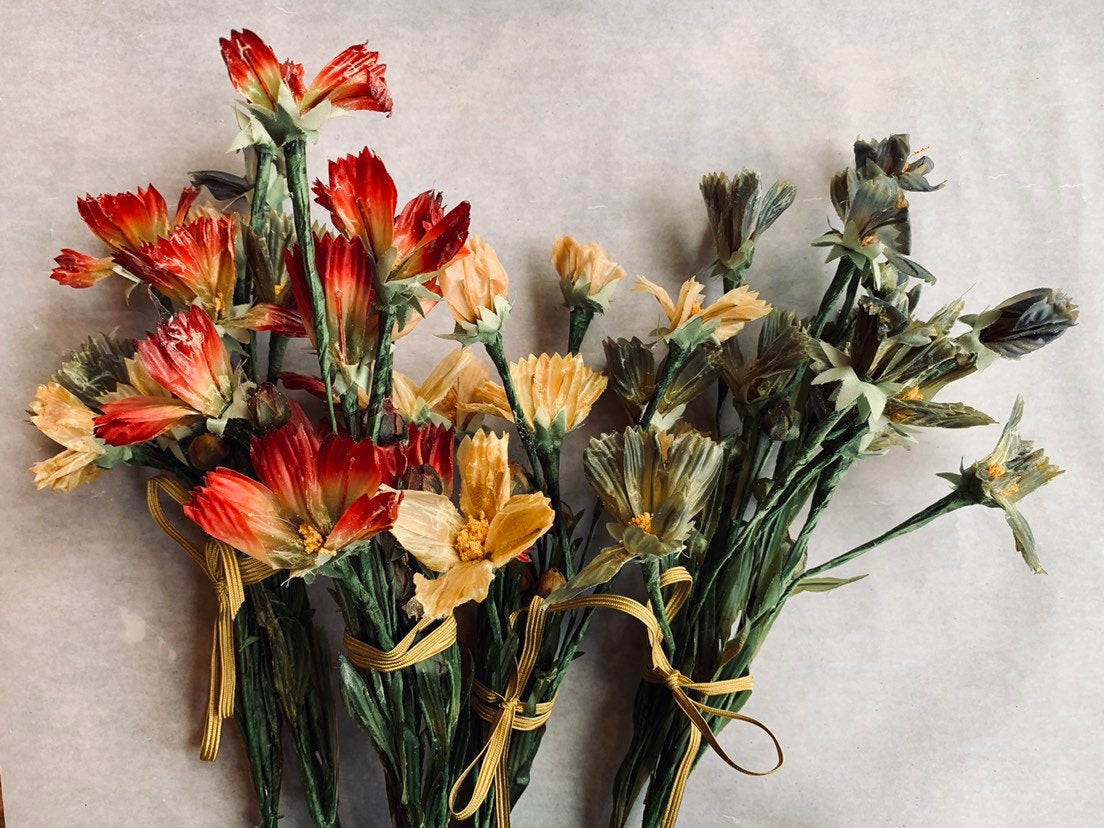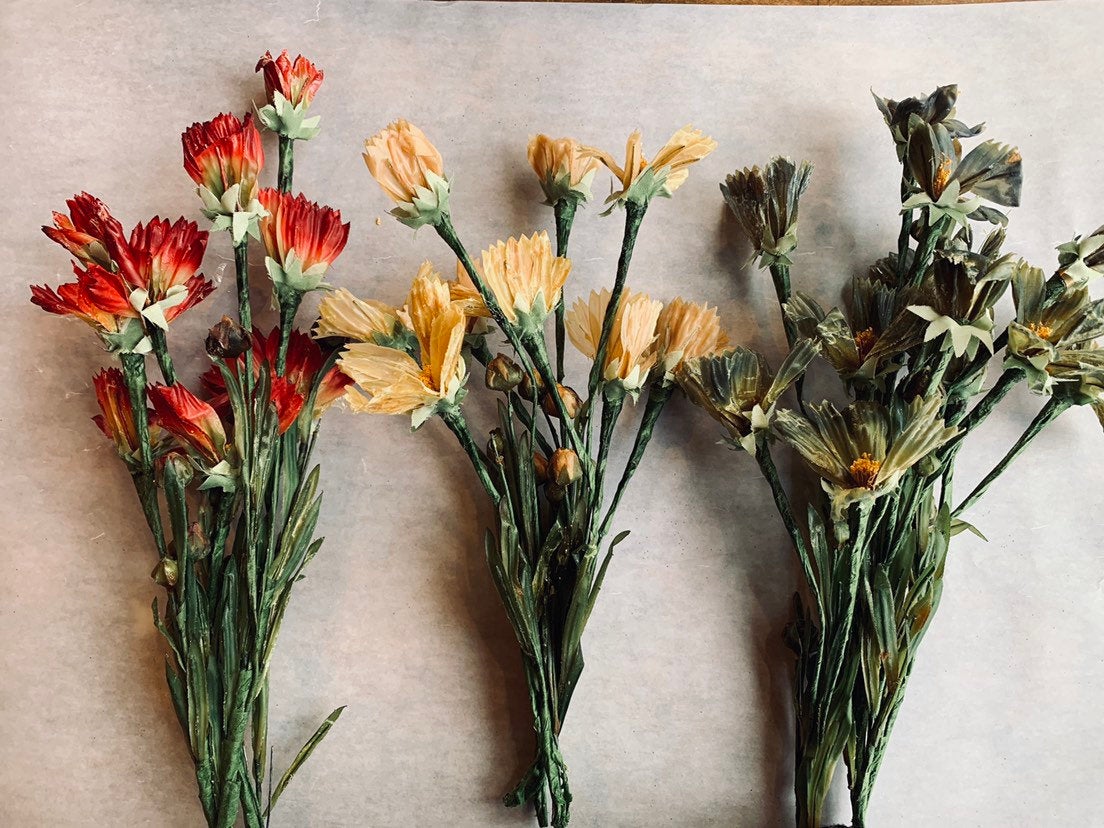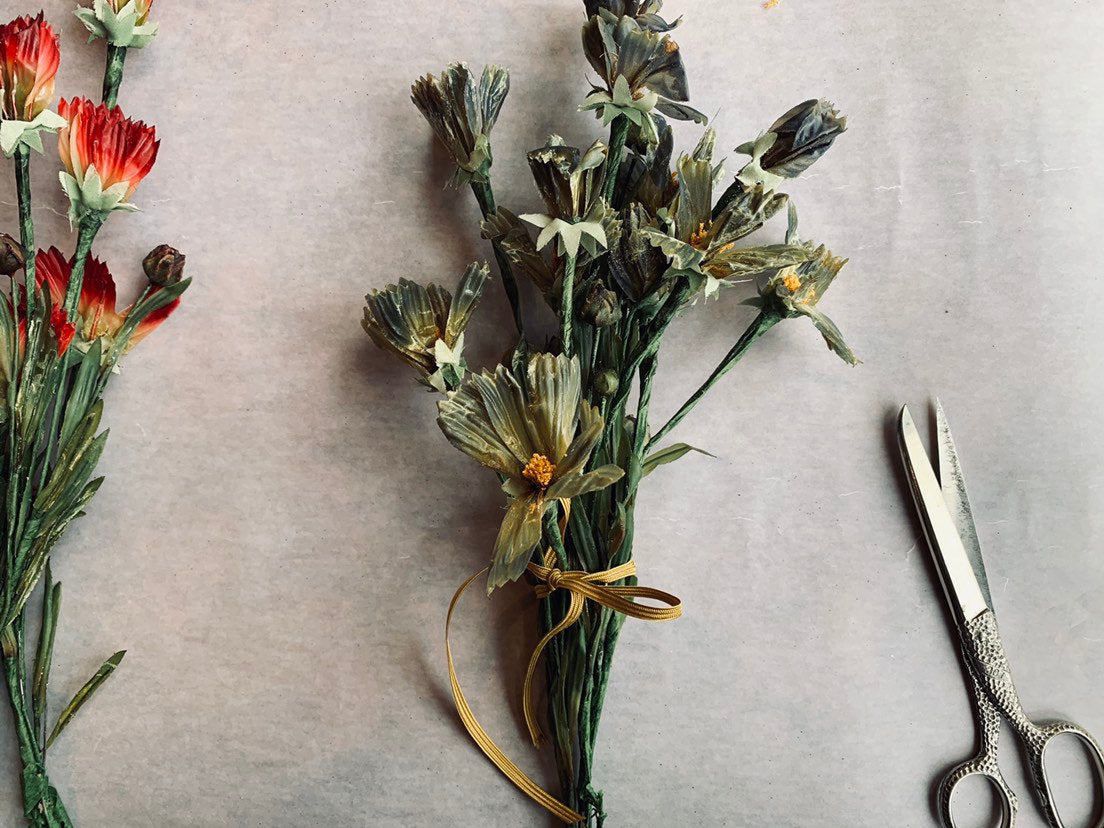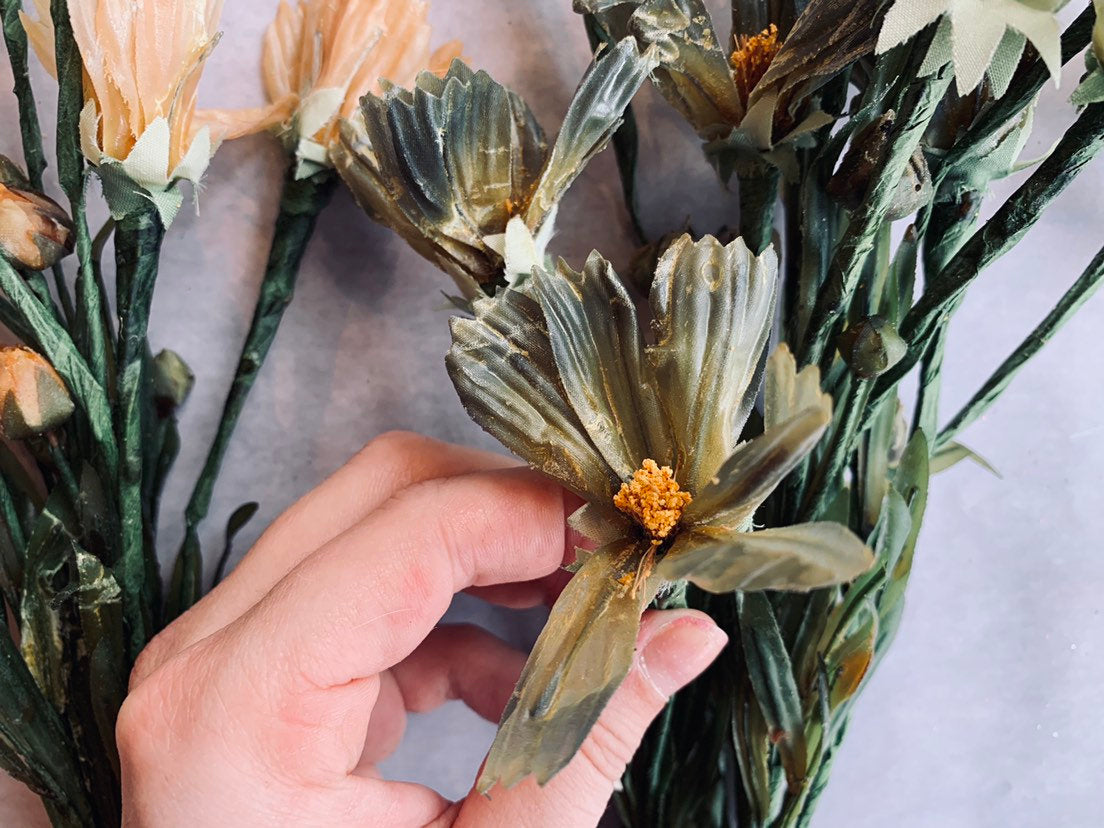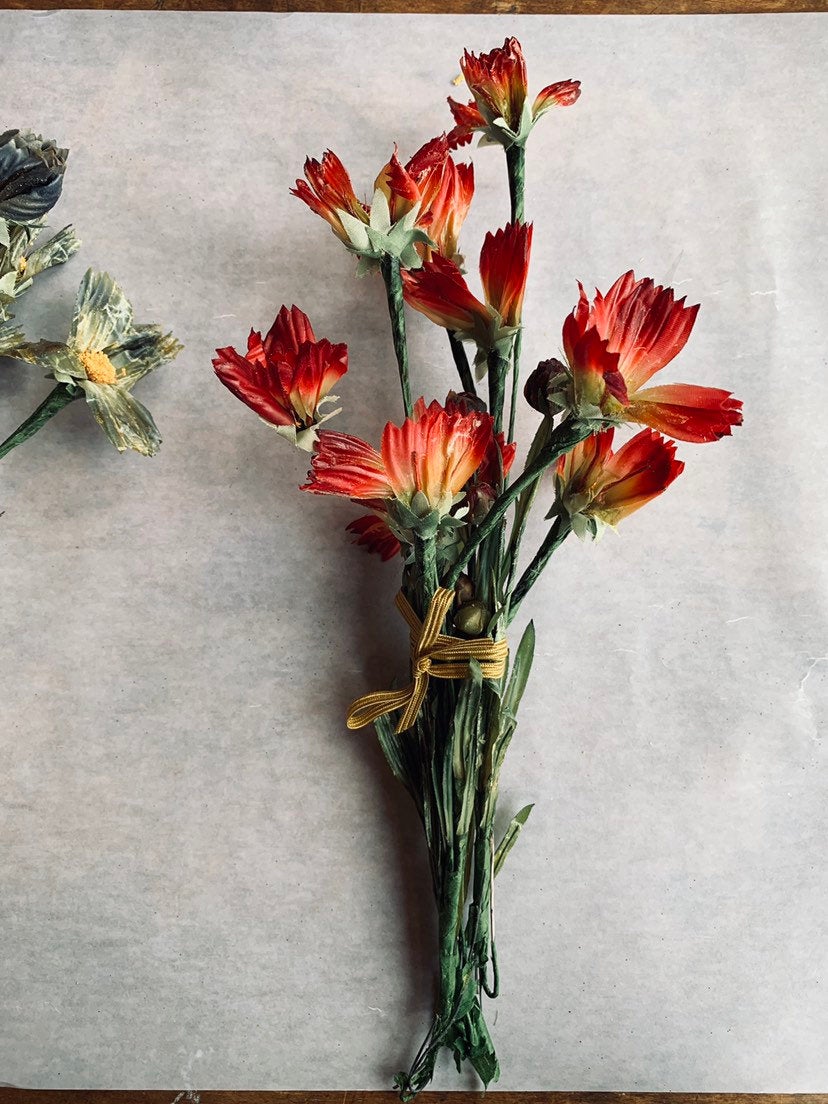 Vintage Waxed Flowers
We've recently unearthed this beautiful lot of vintage artificial waxed flowers available in three color ways.
Beautiful realistic looking artificial flowers can be a beautiful cheer up token to a friend or little piece of happy decor in your home.
This listing is for three flower stems tied together with a ribbon (as pictured)
Before completing purchase, please select from- Crimson, Sky Blue, Safron or Assorted.
If you choose the 'Assorted' option we will send you one stem of each color bound together.
These come as is and are ready to ship!
Enjoy!