Please remember that we are a small business and every order is packed with care. There is a 3-5 day processing time before your order will ship. Selecting expedited shipping will not expediate the processing of your order. For more details please see our about page.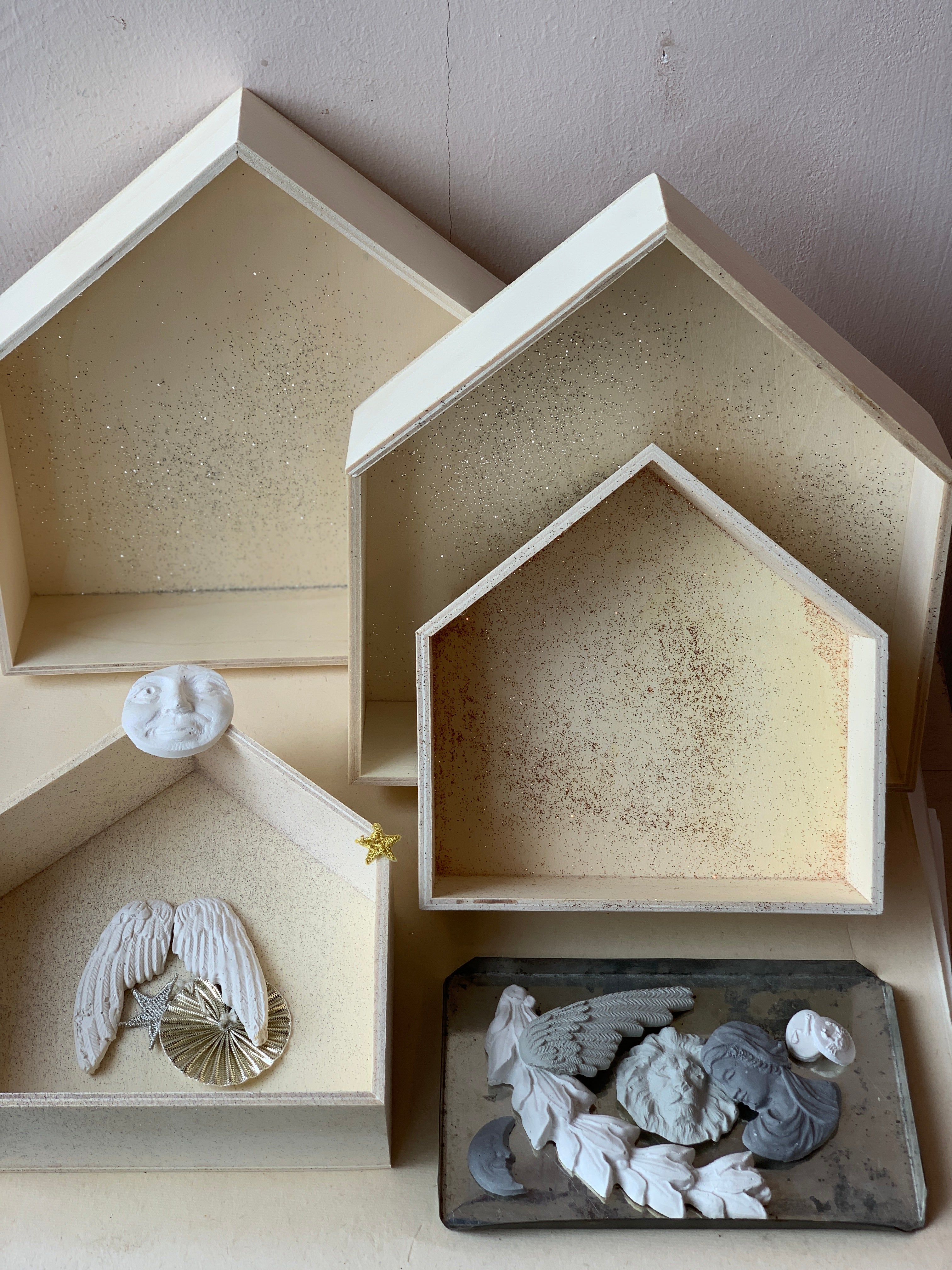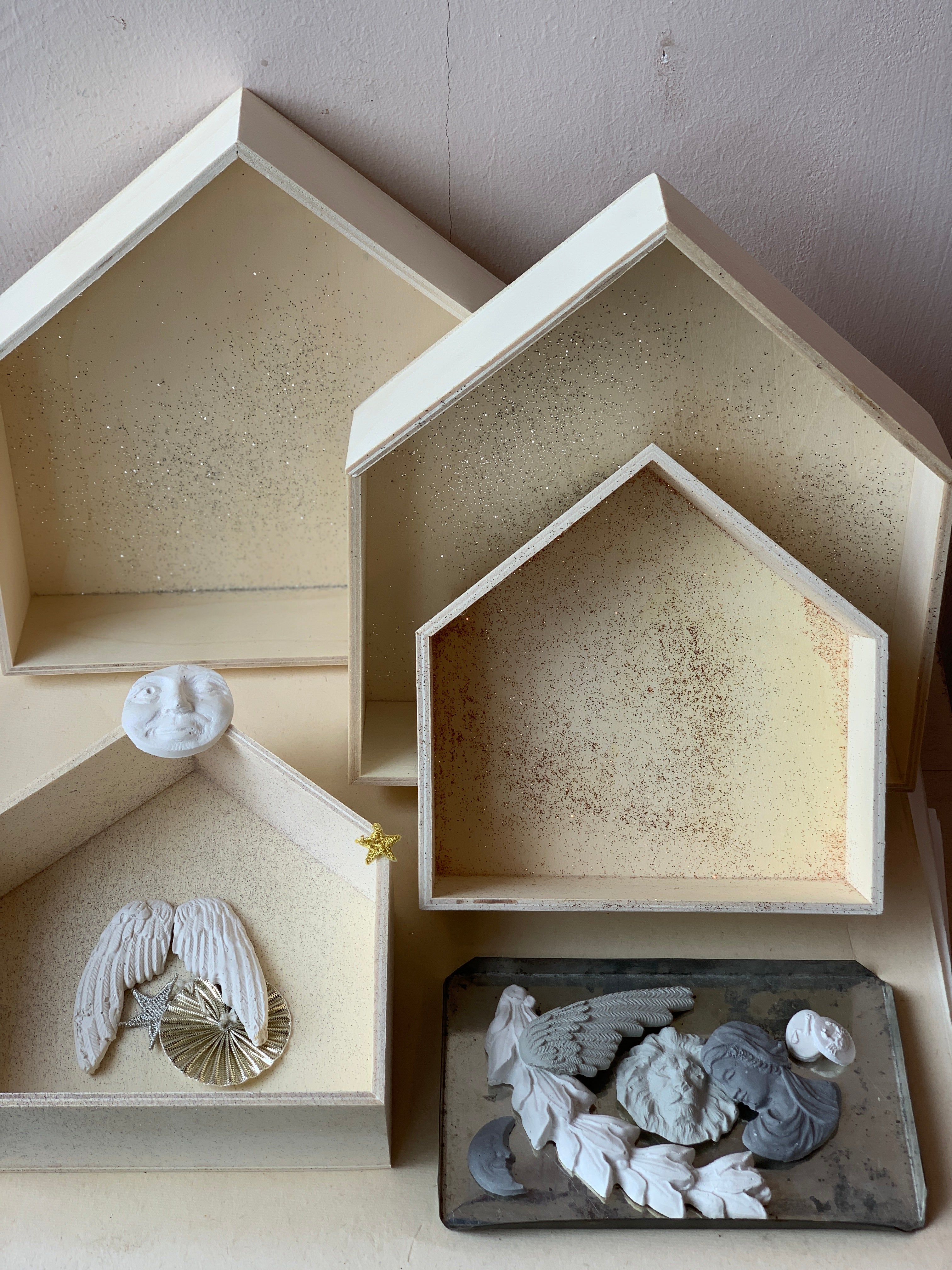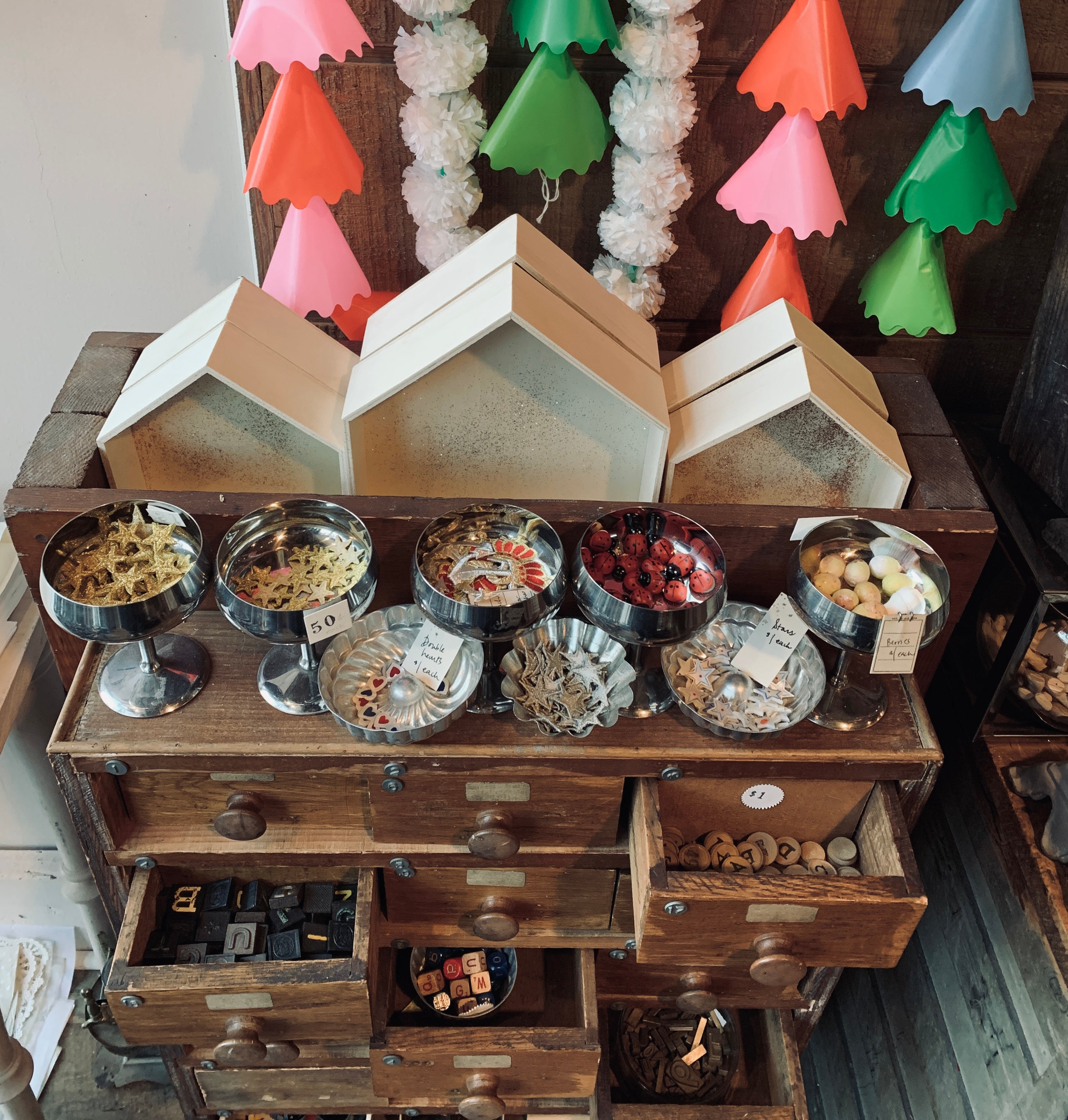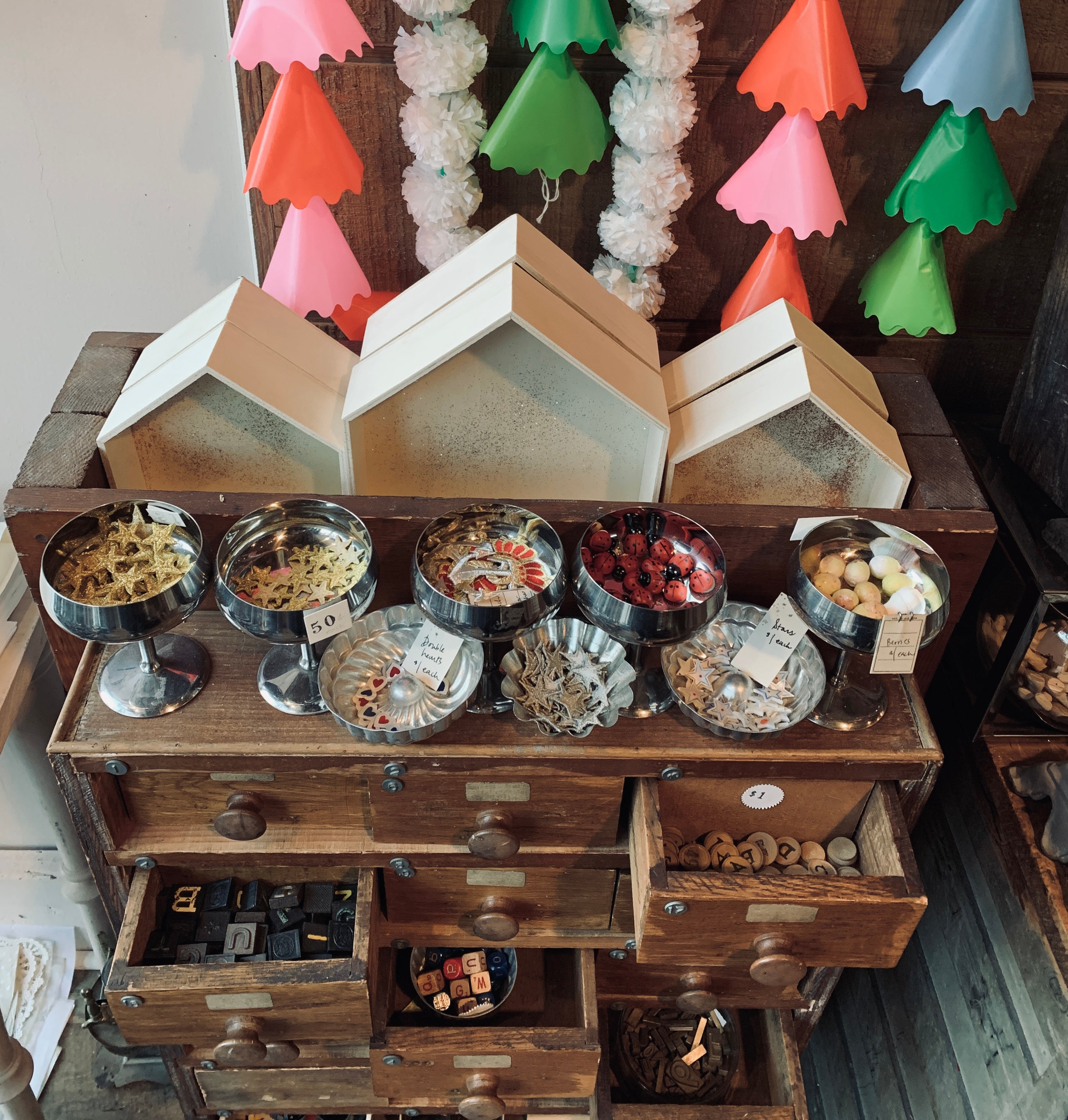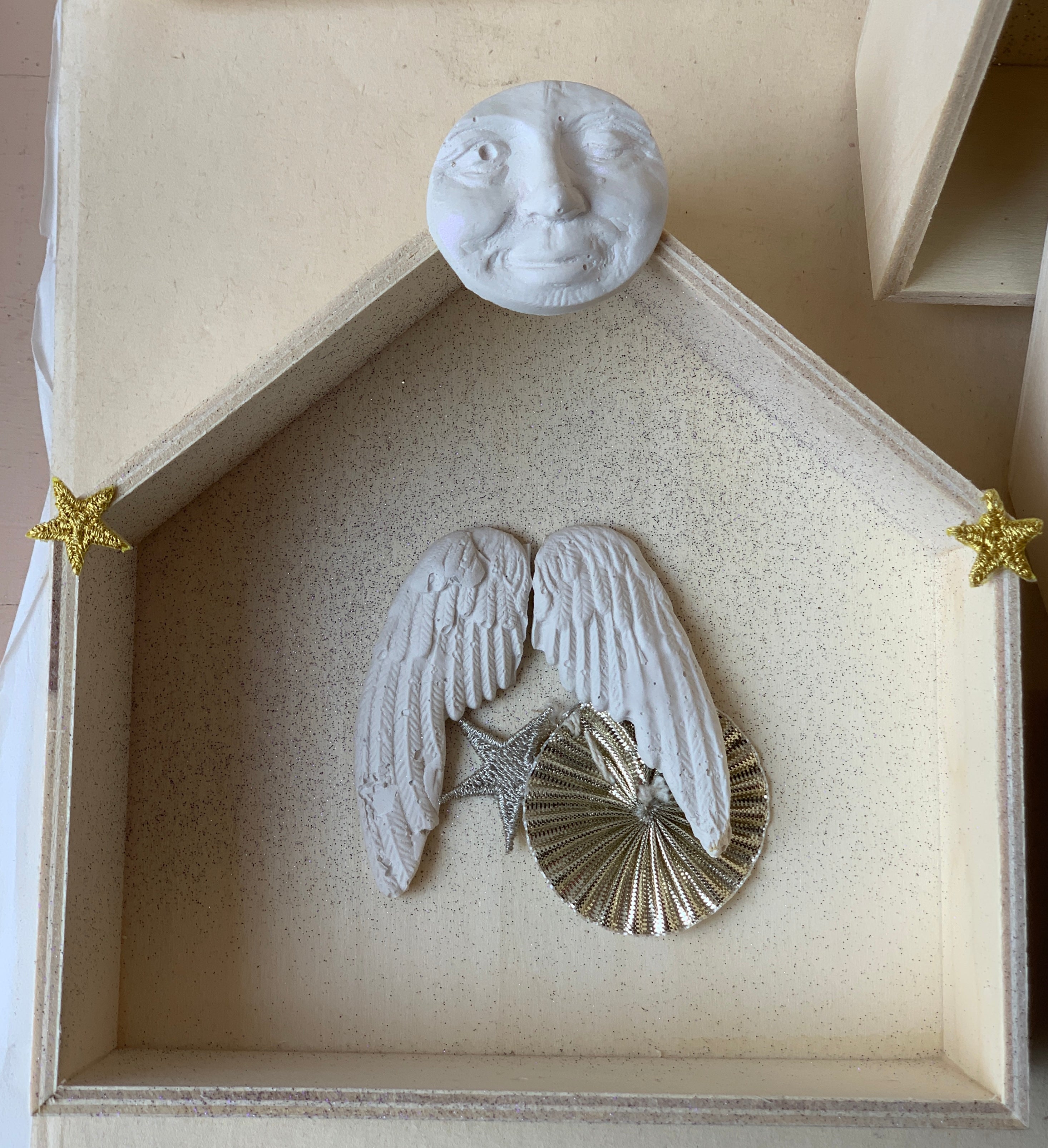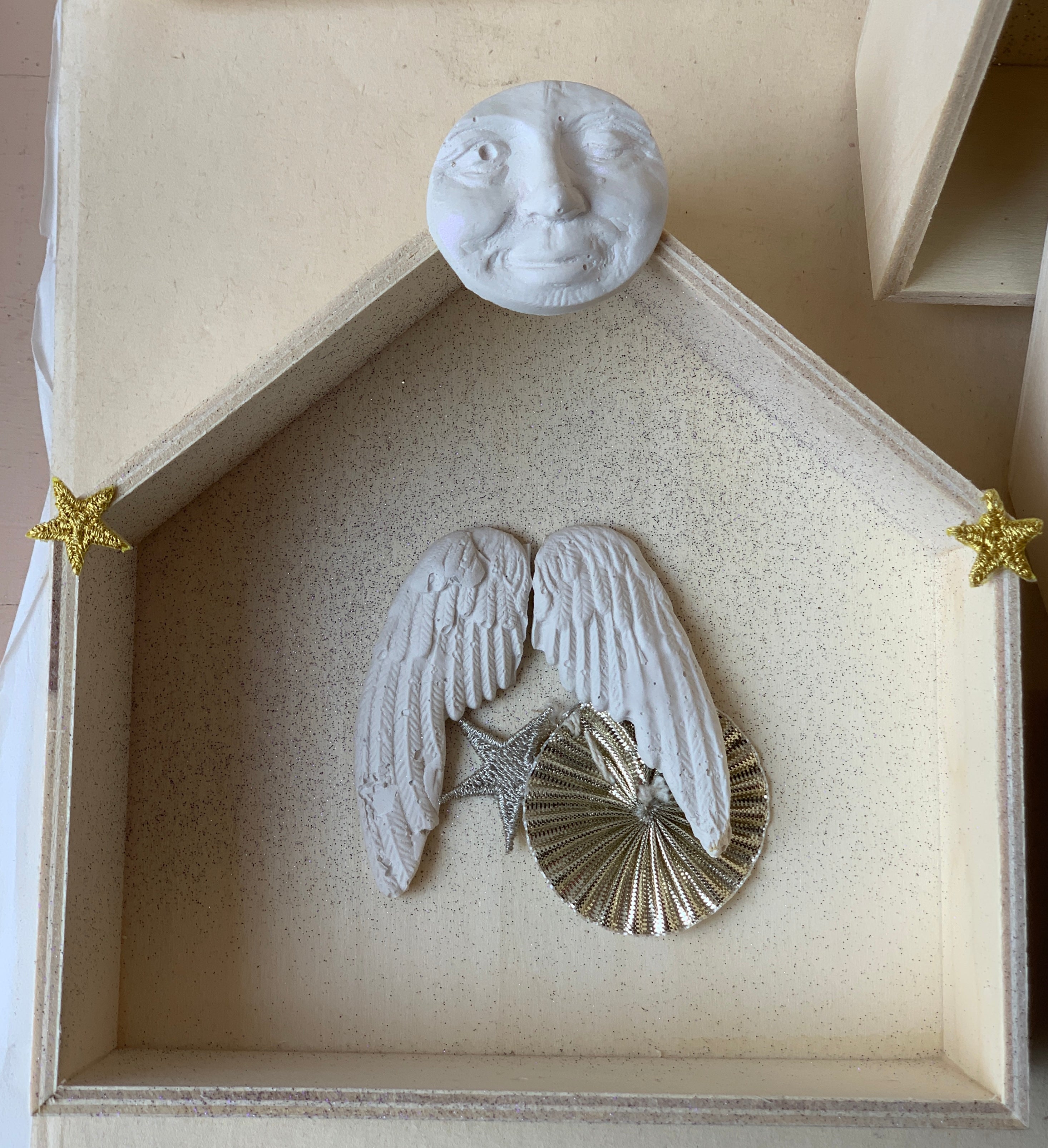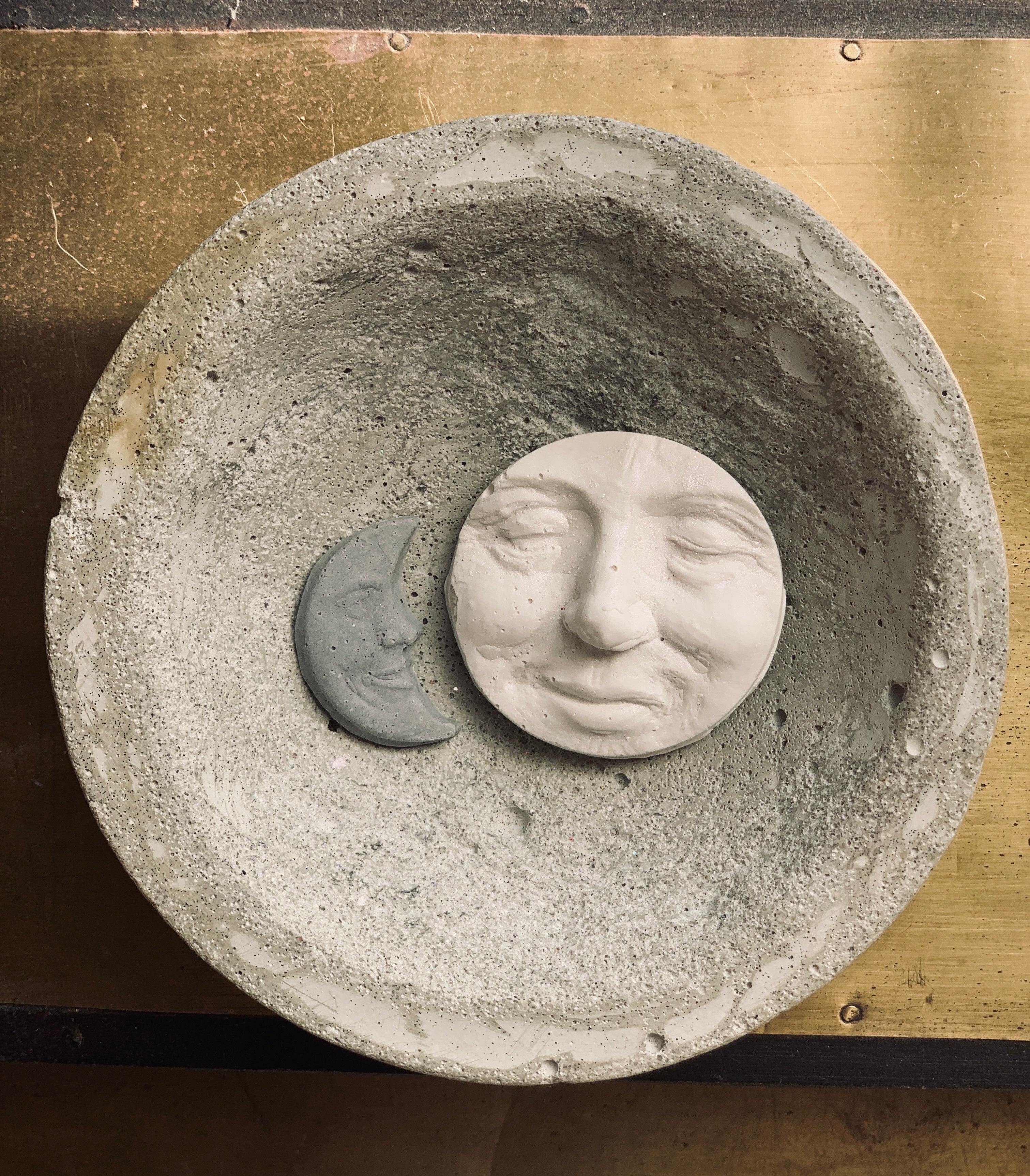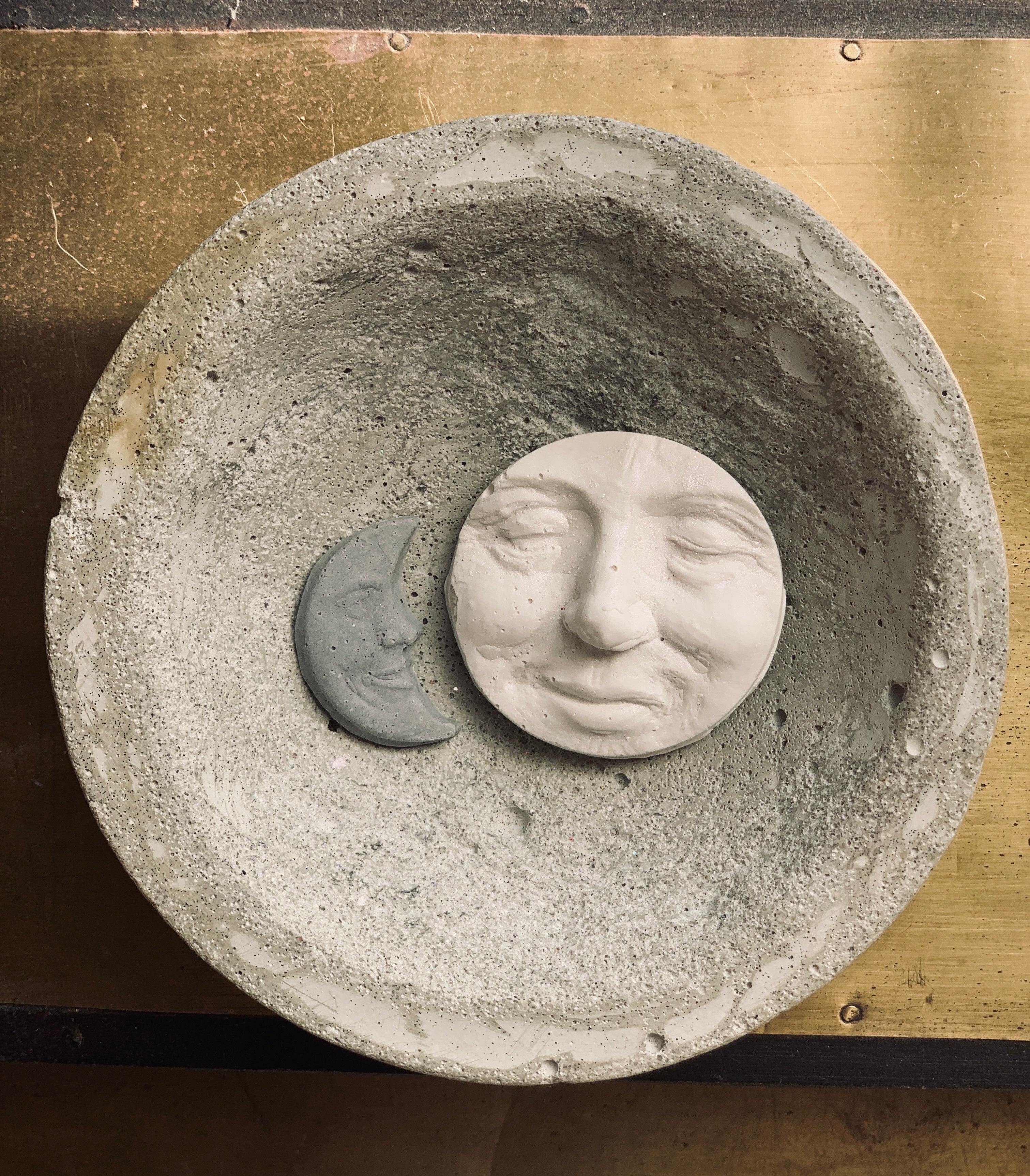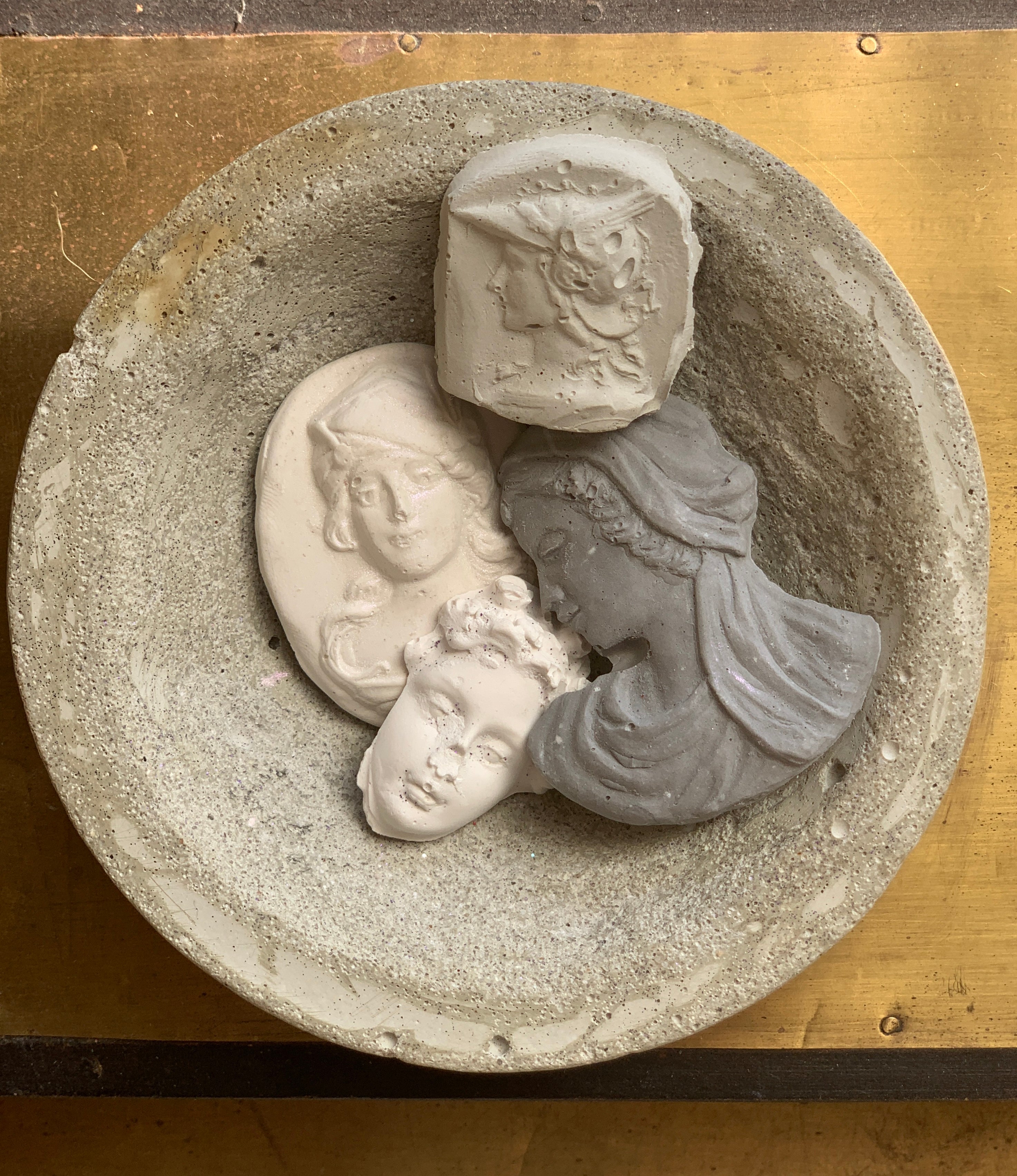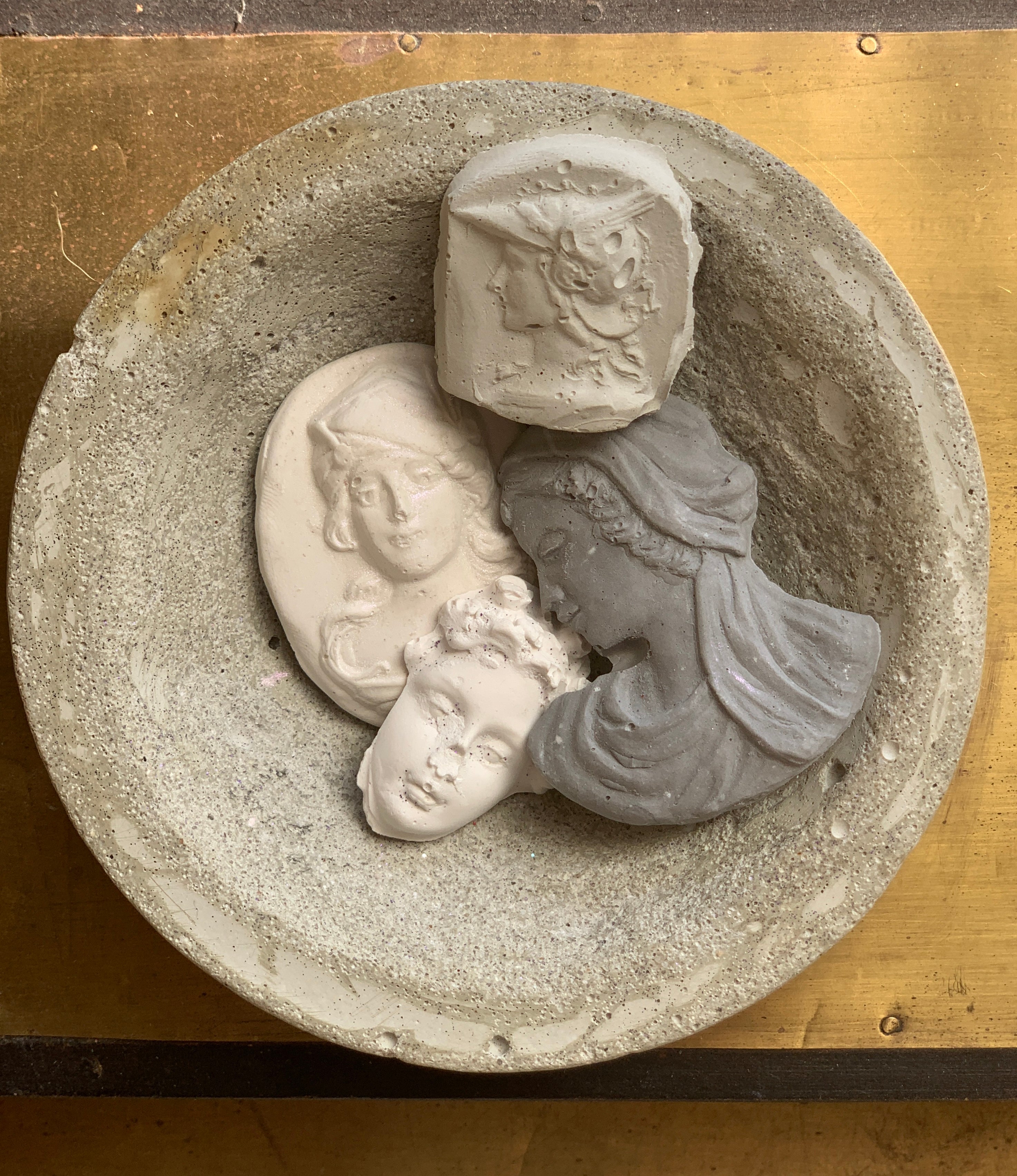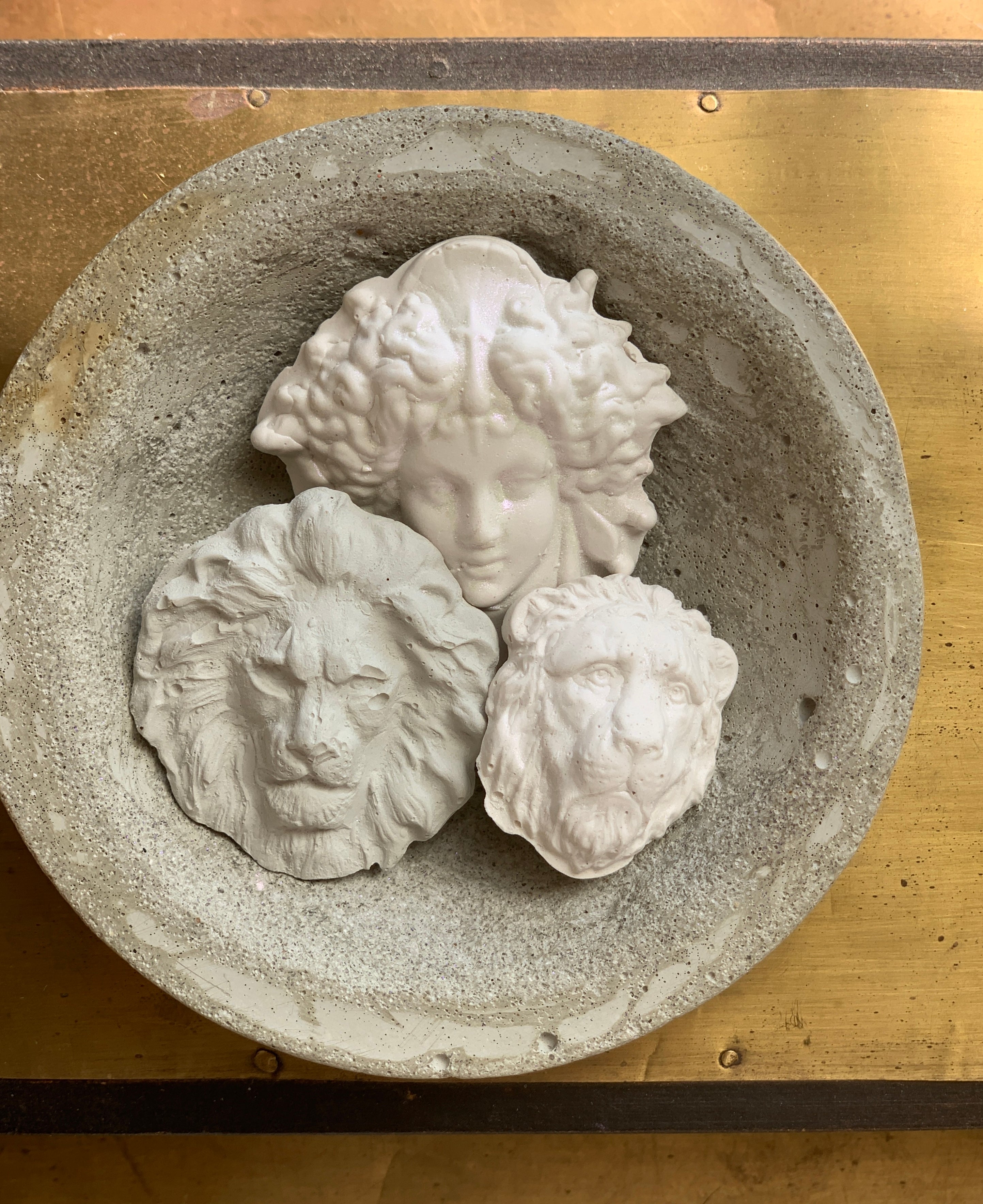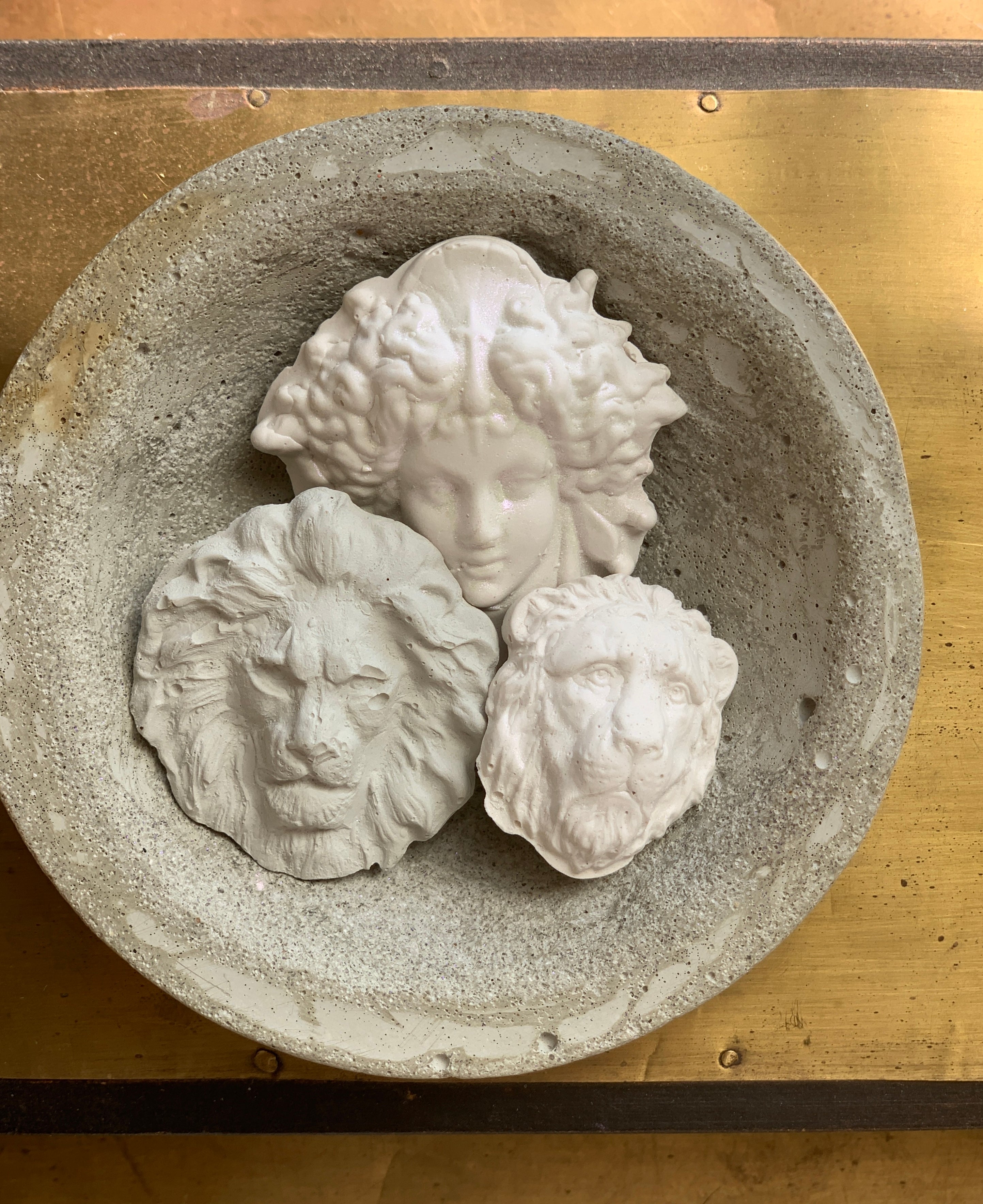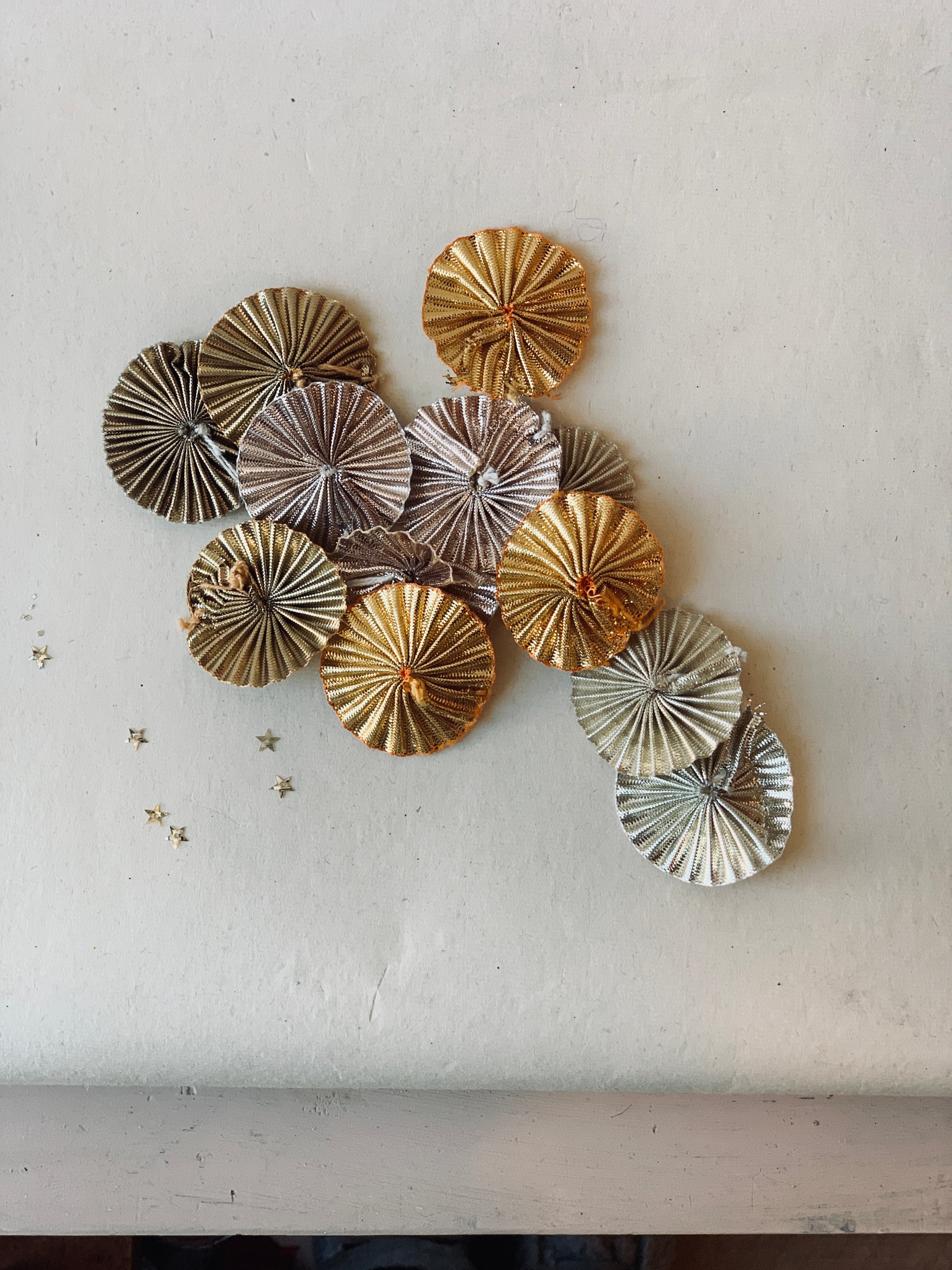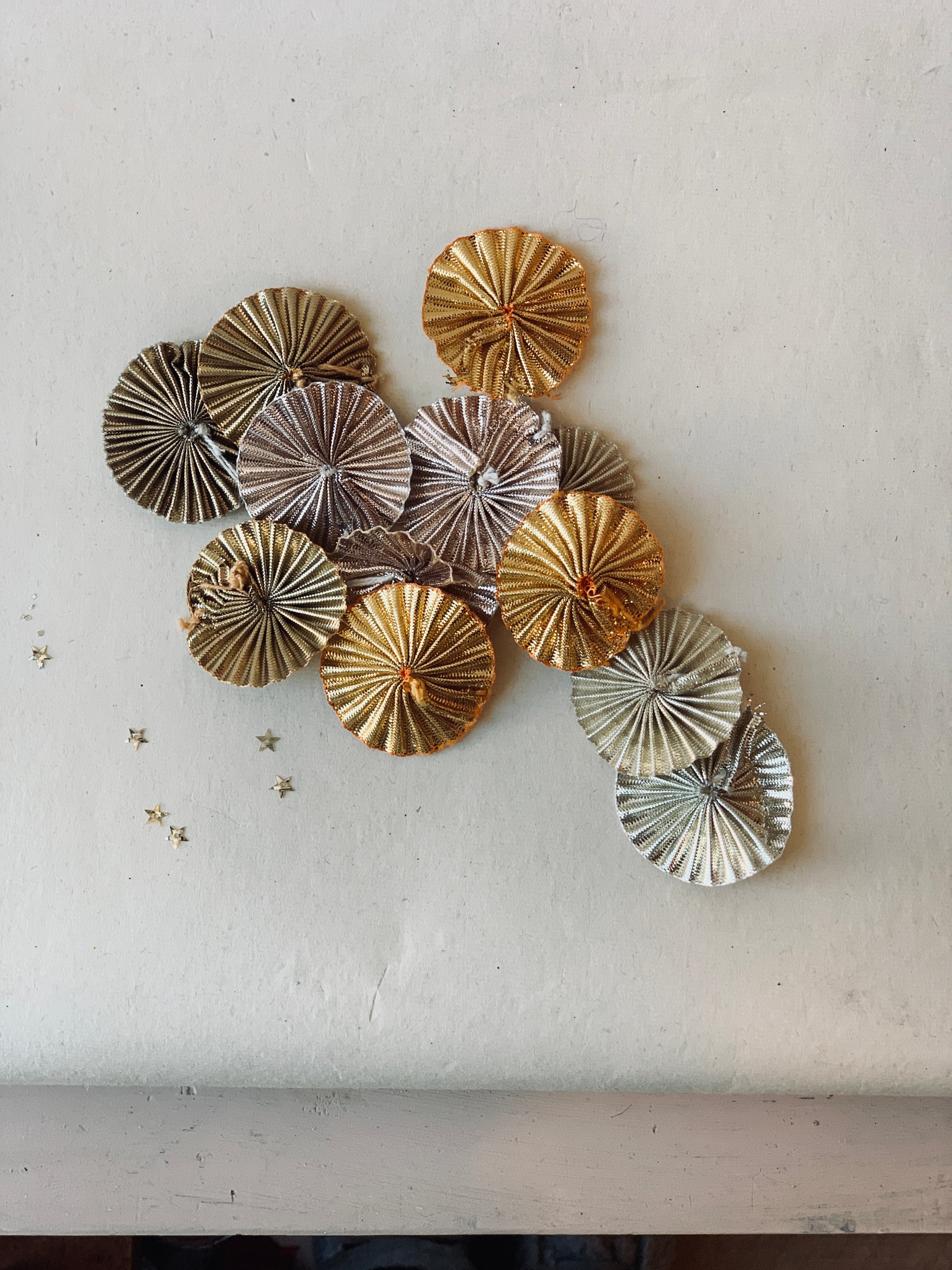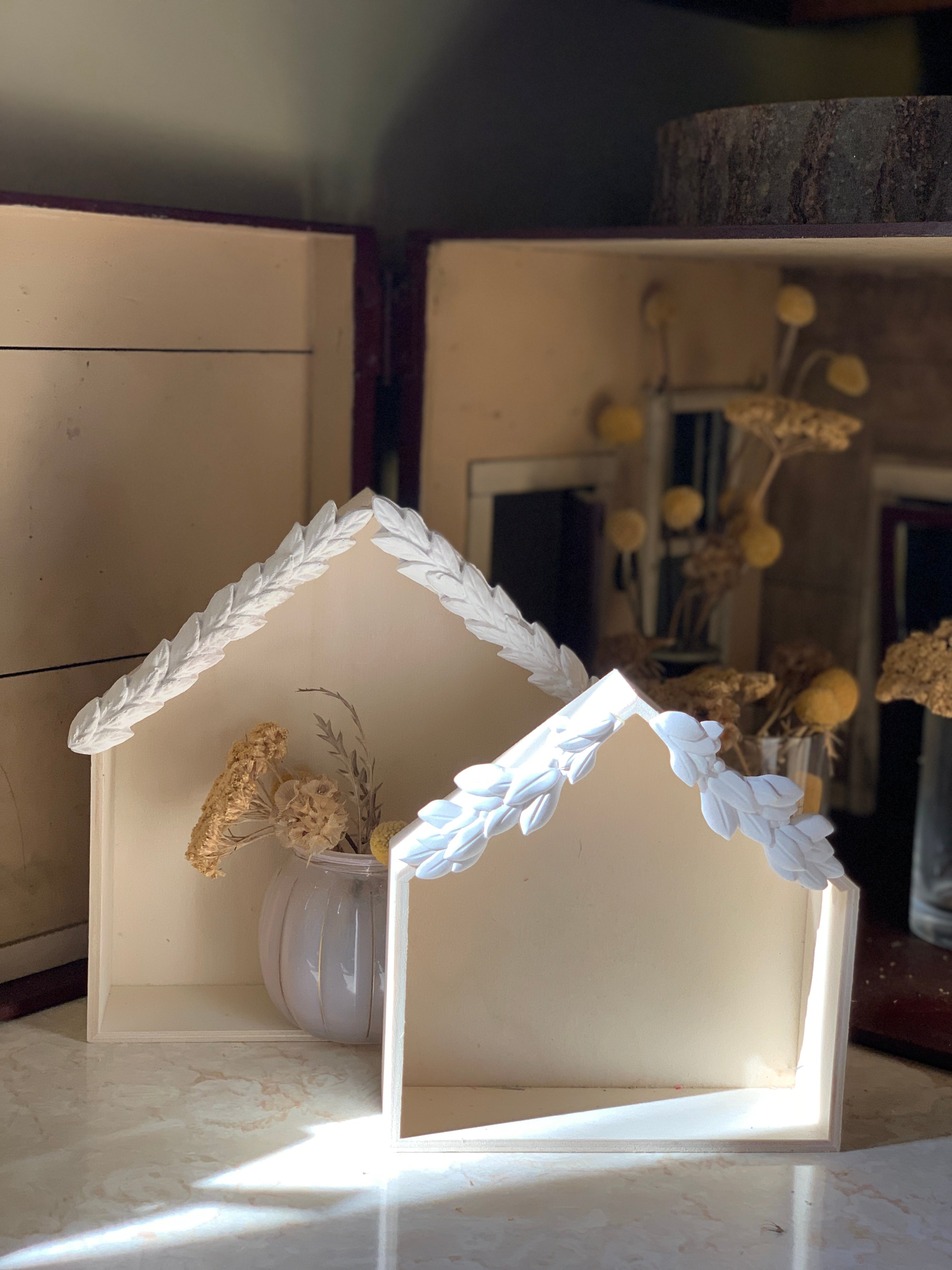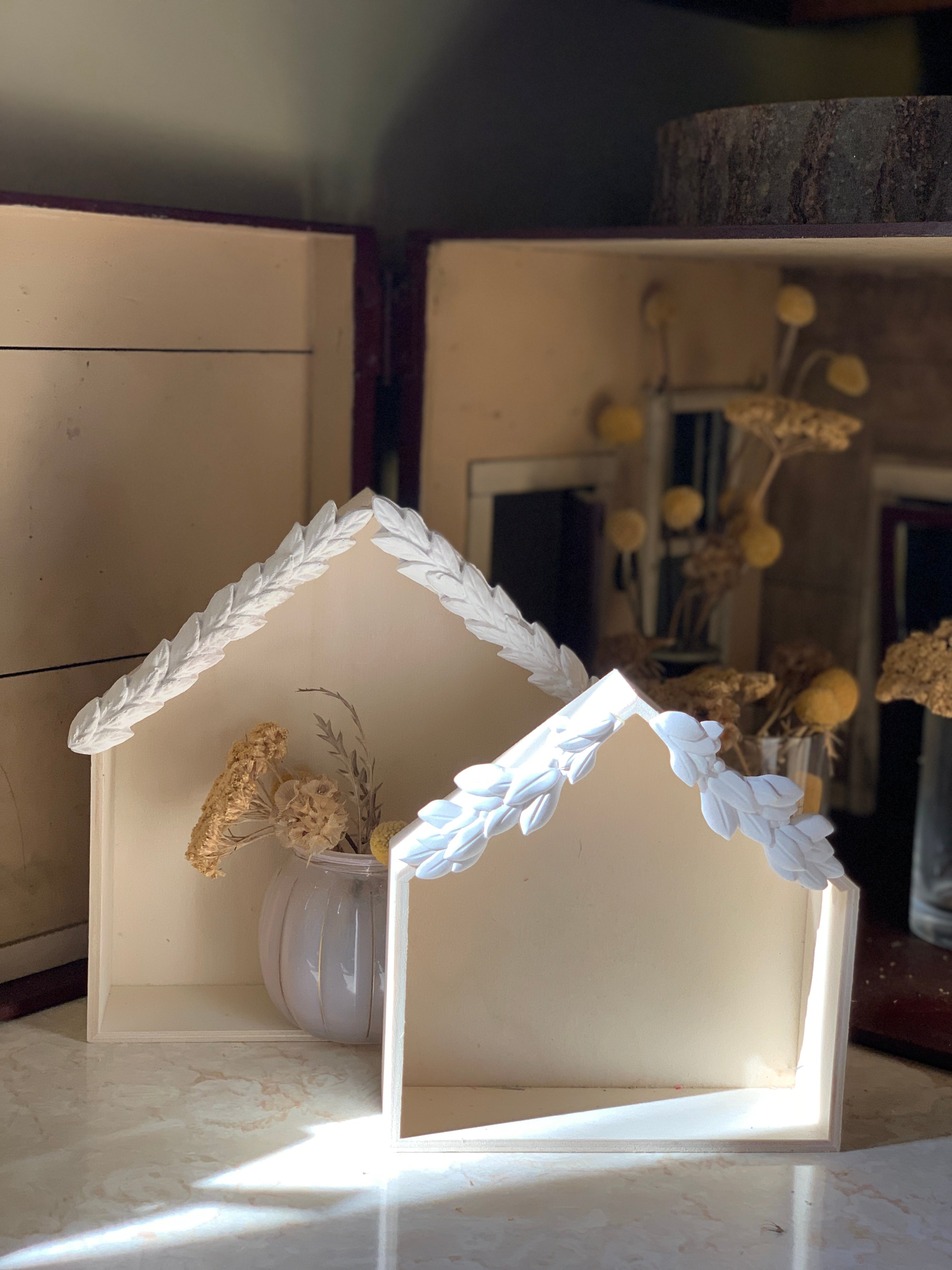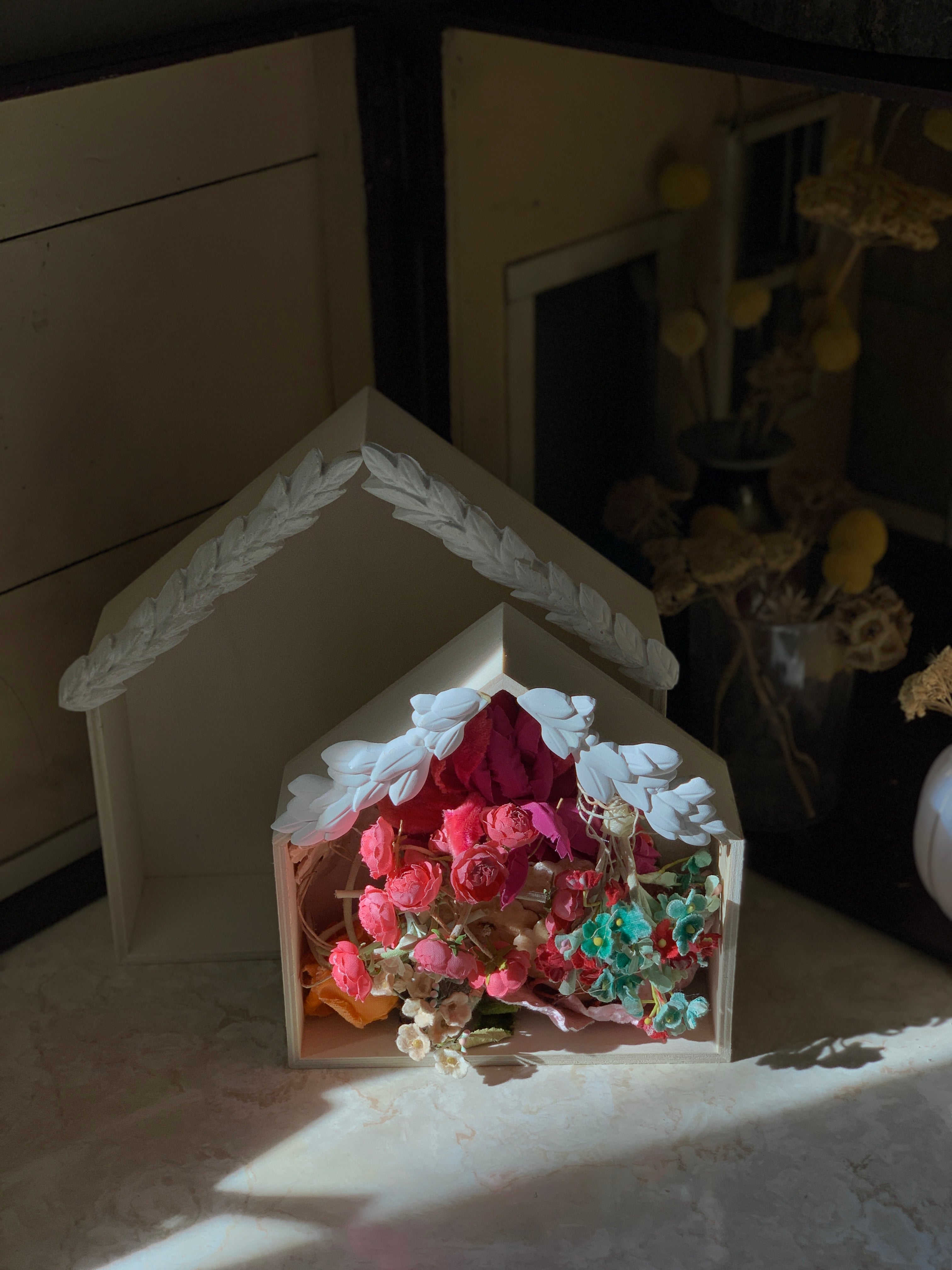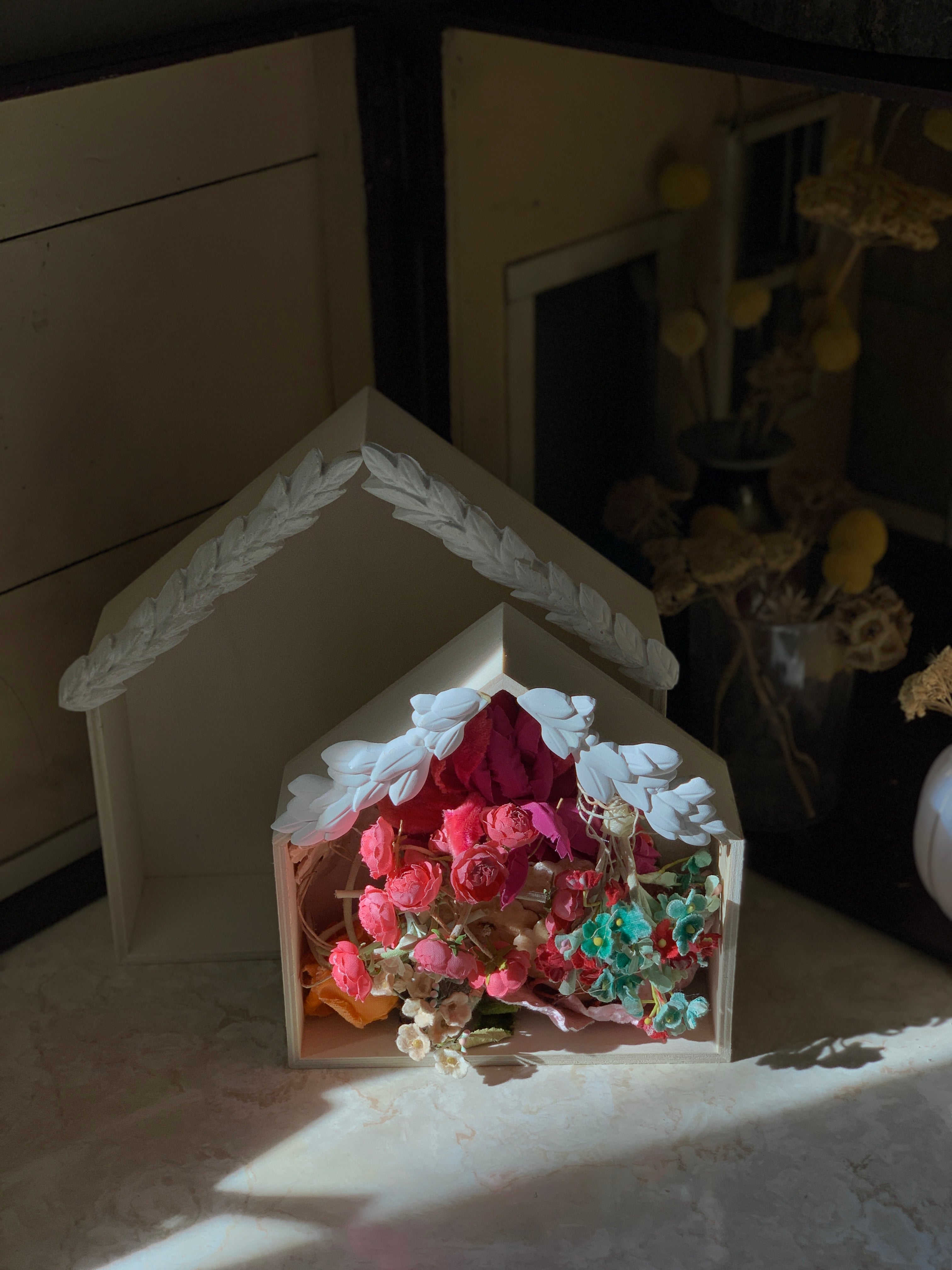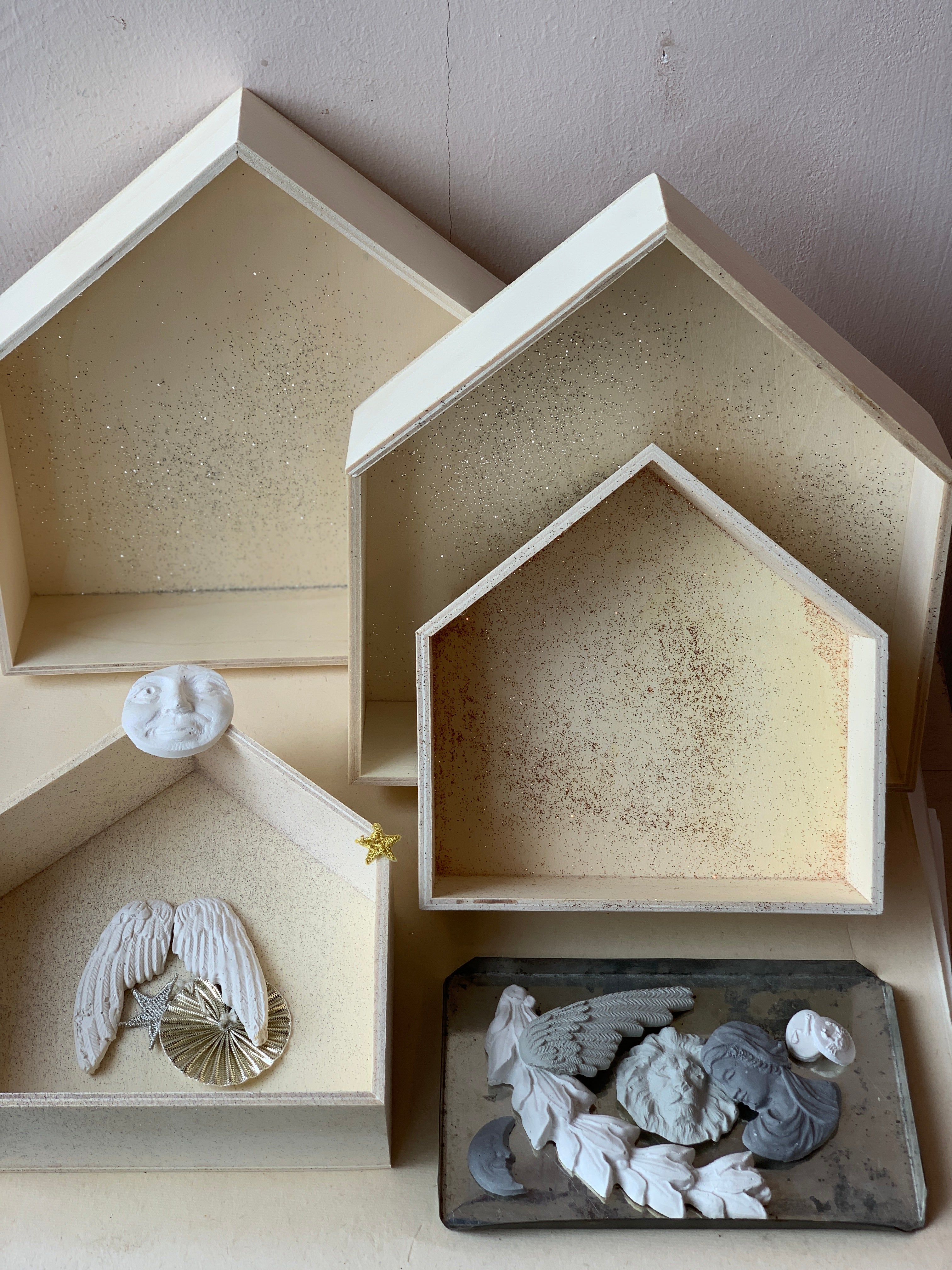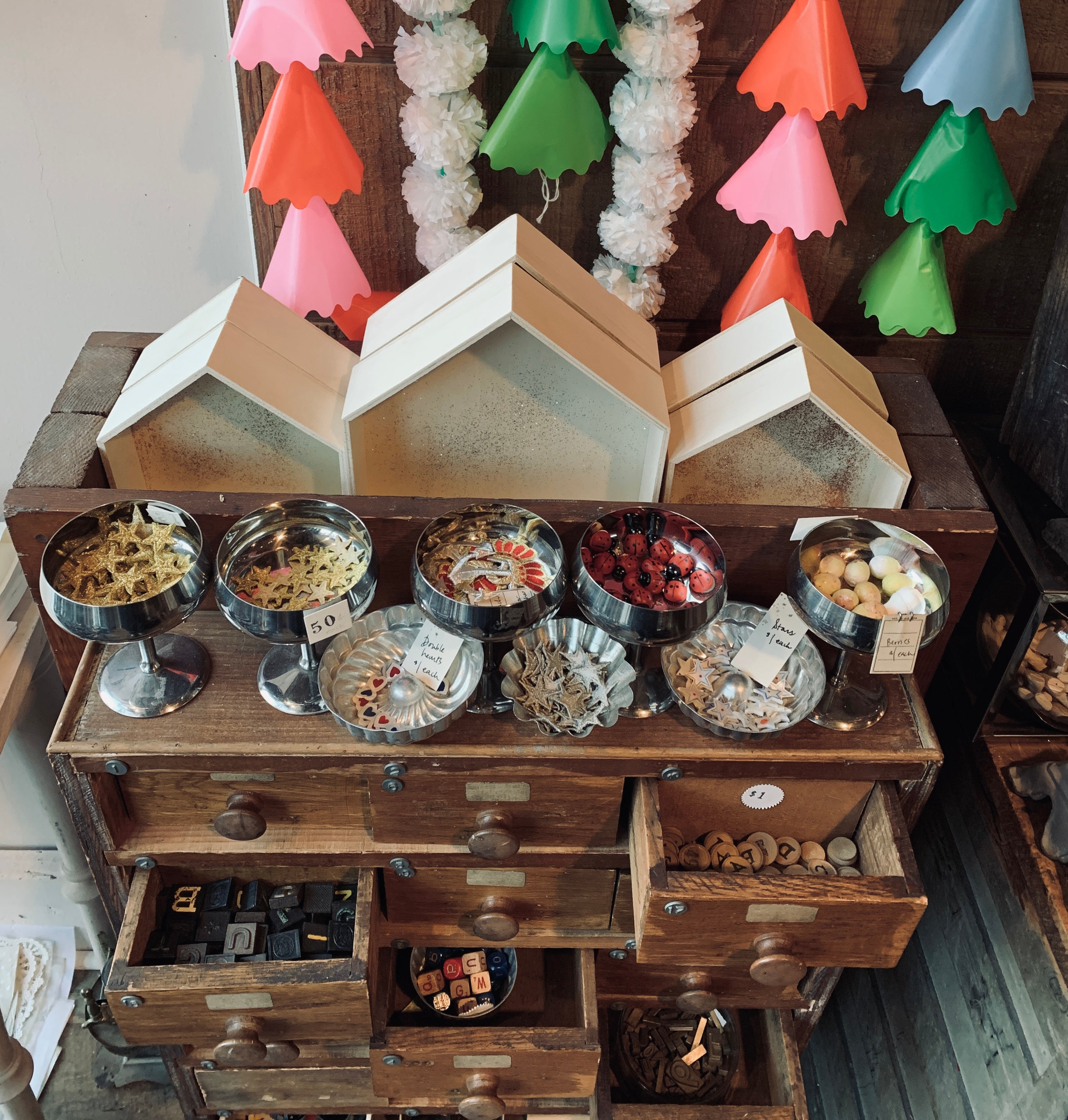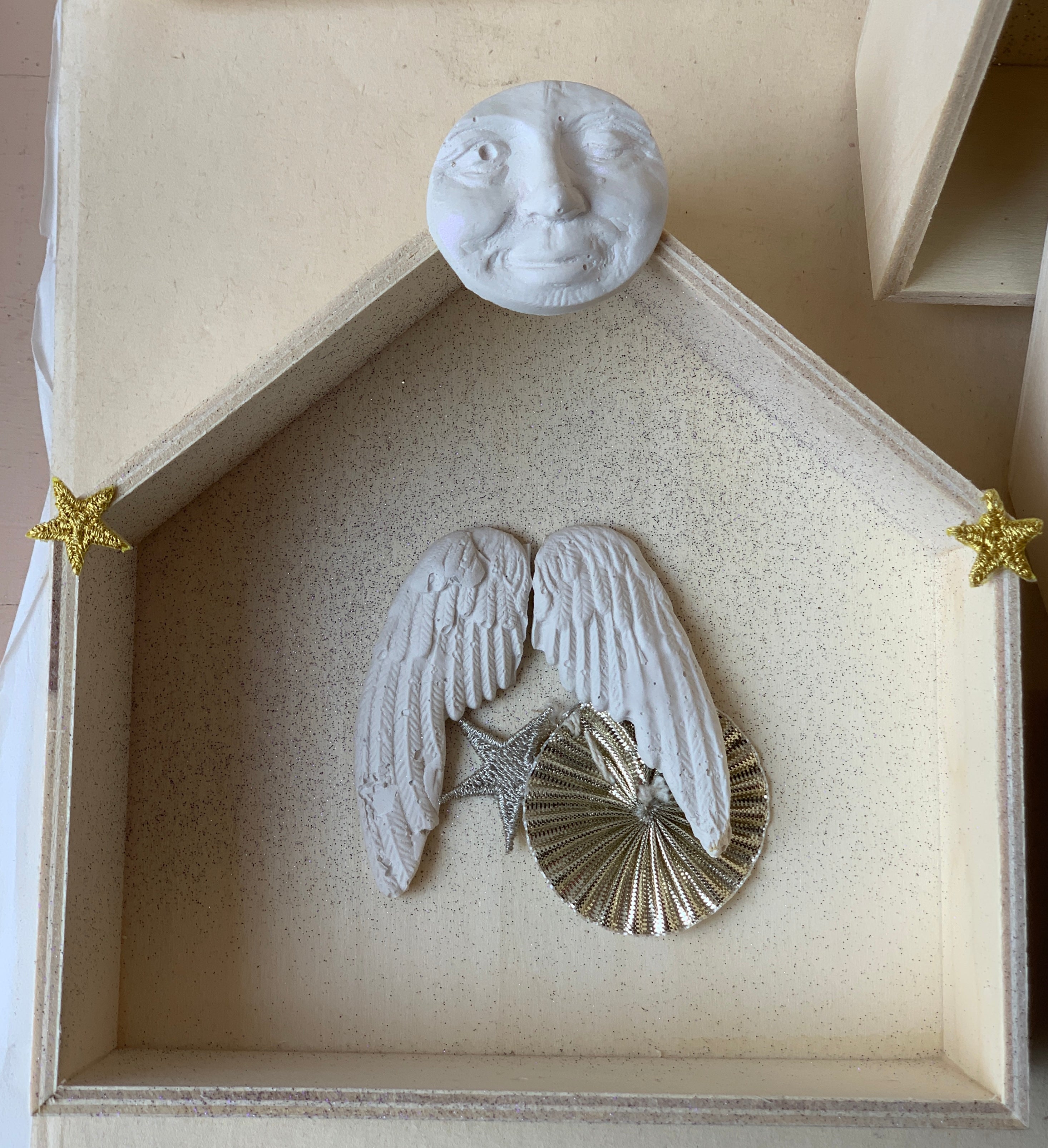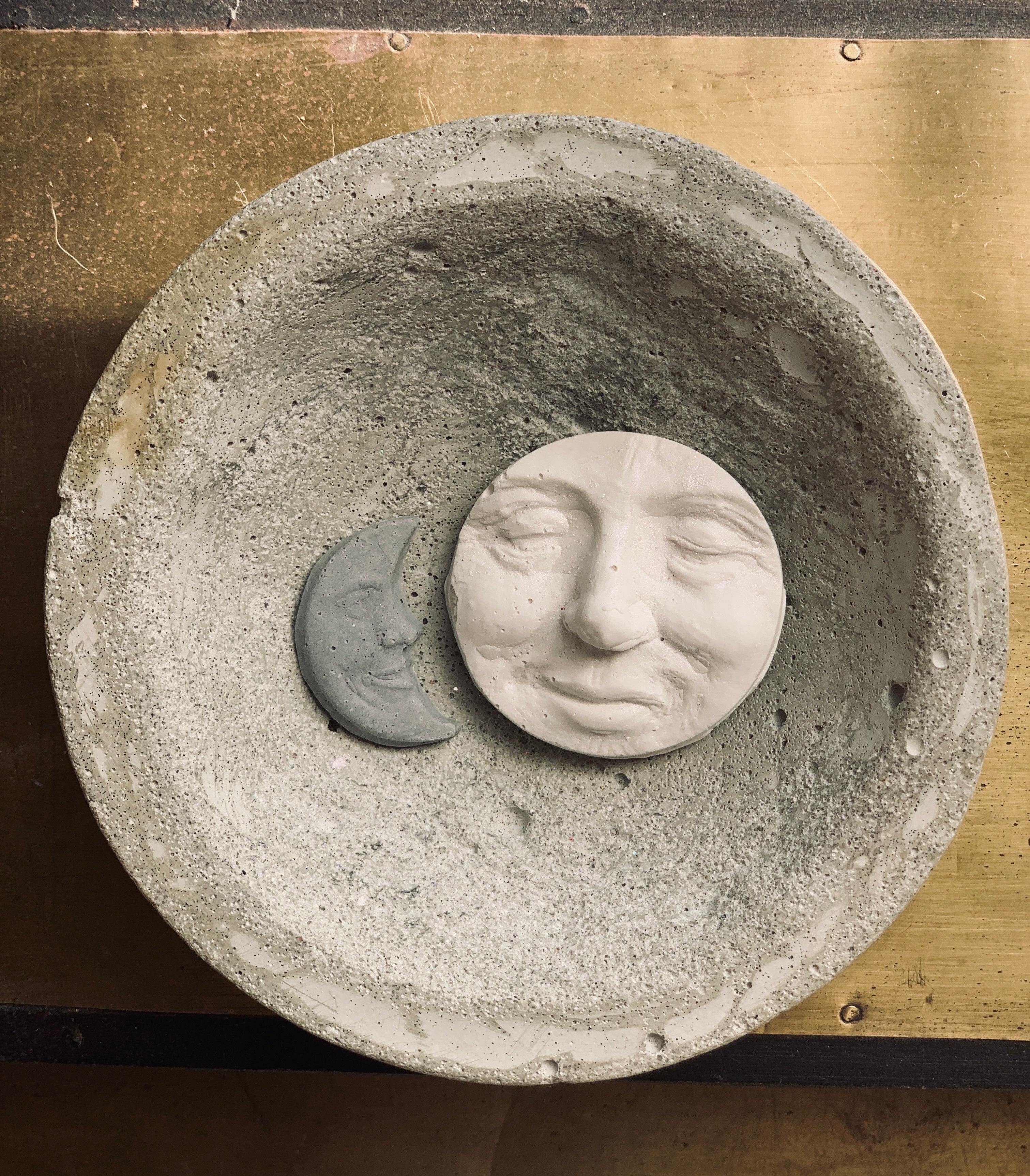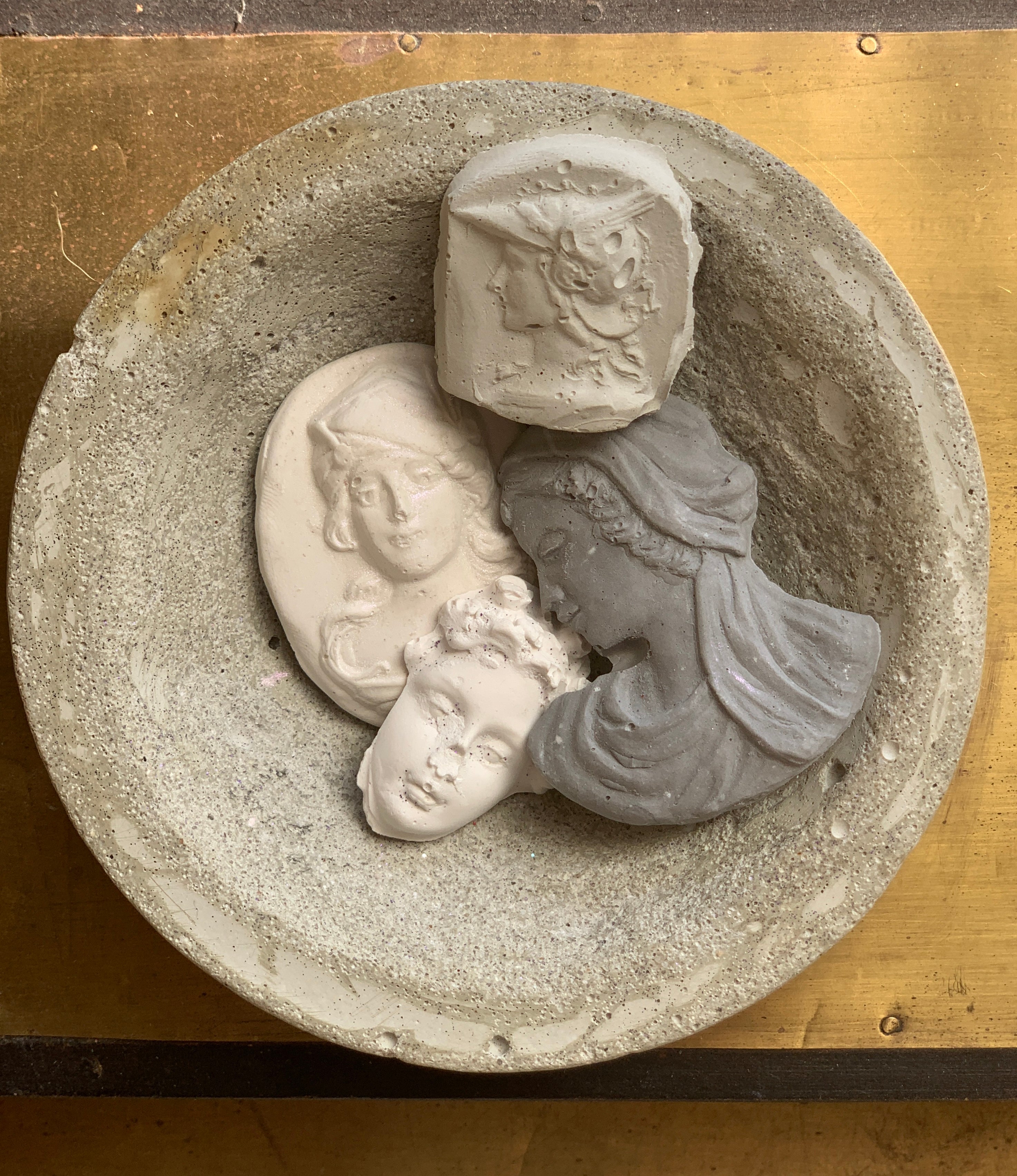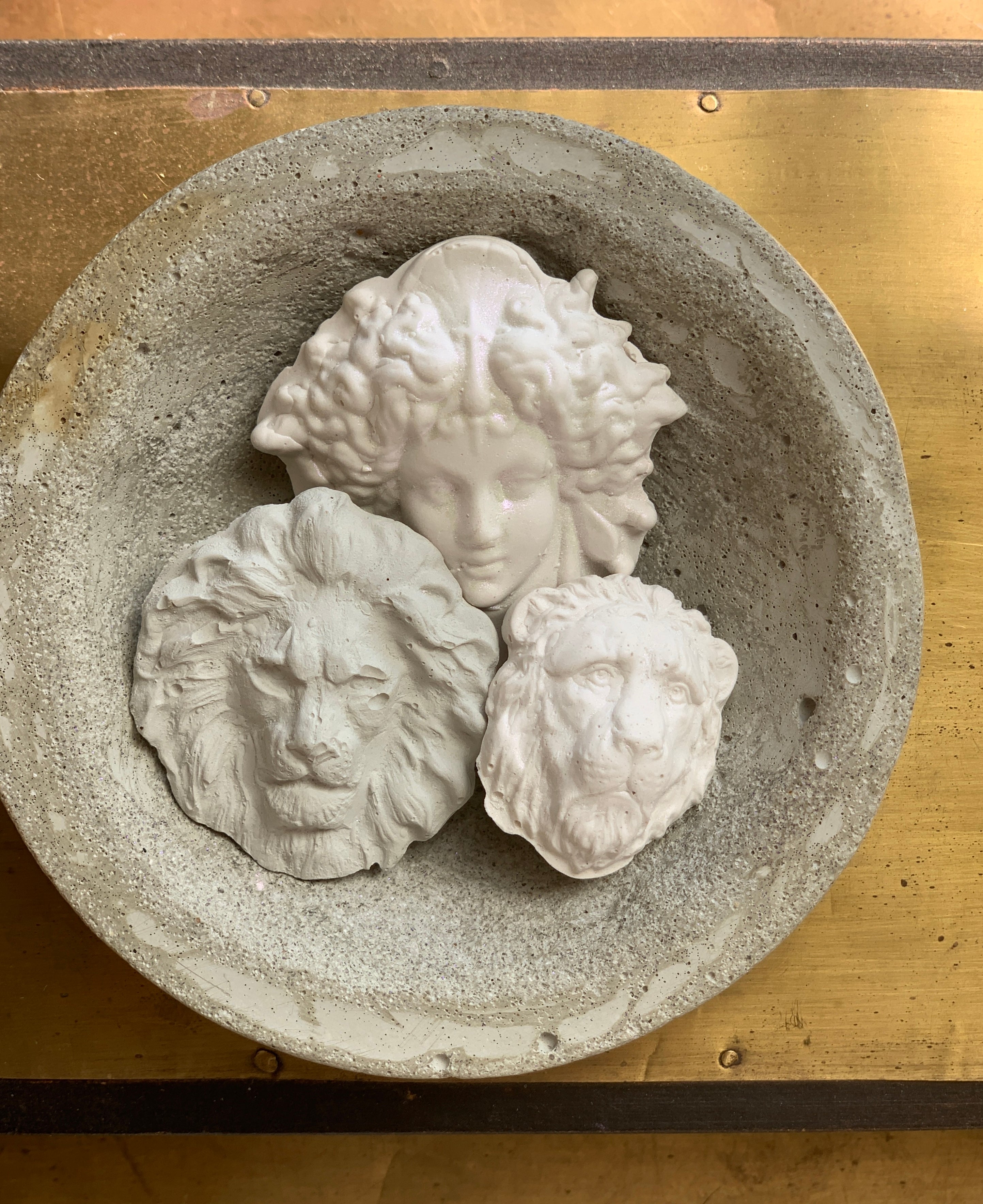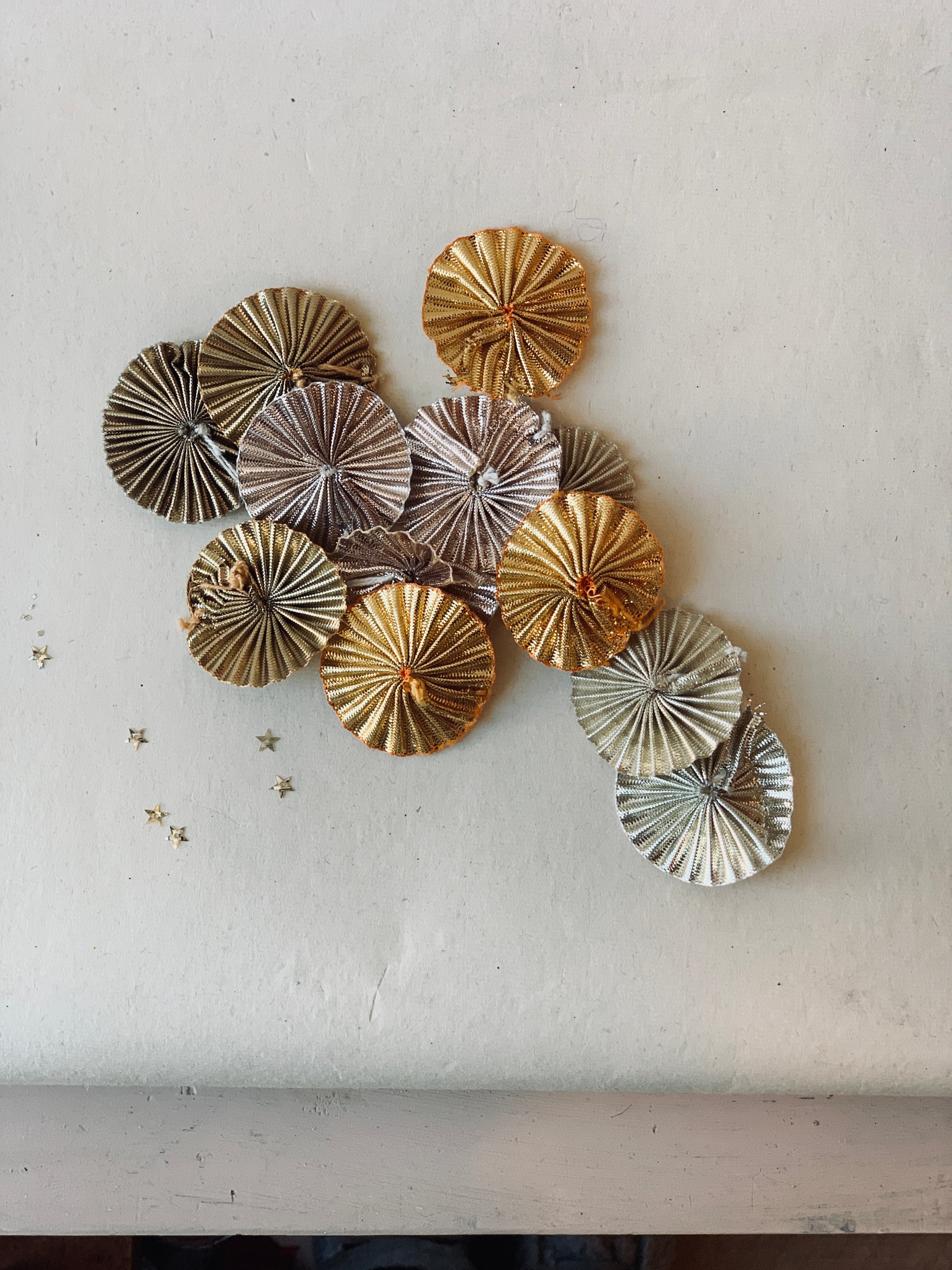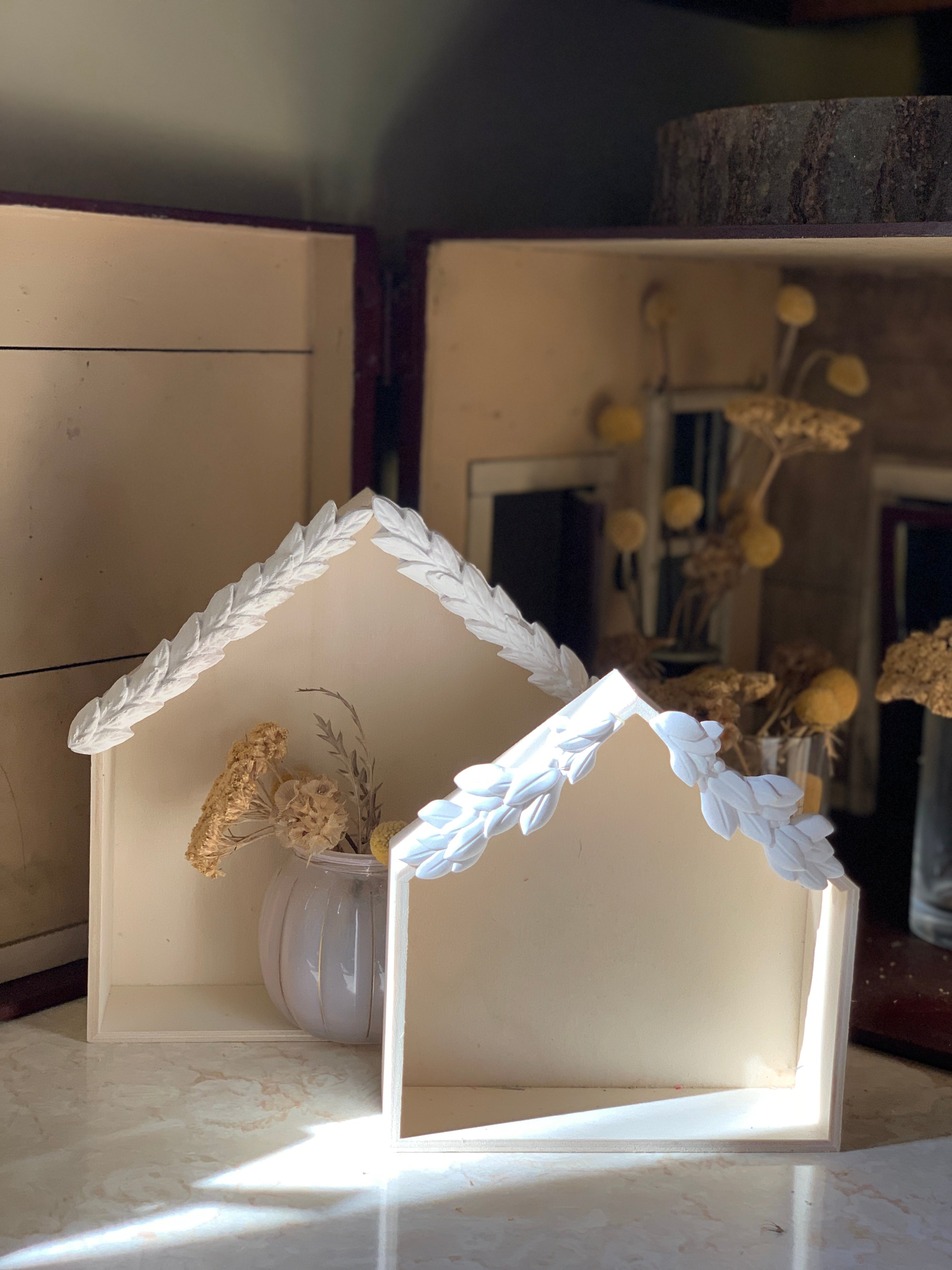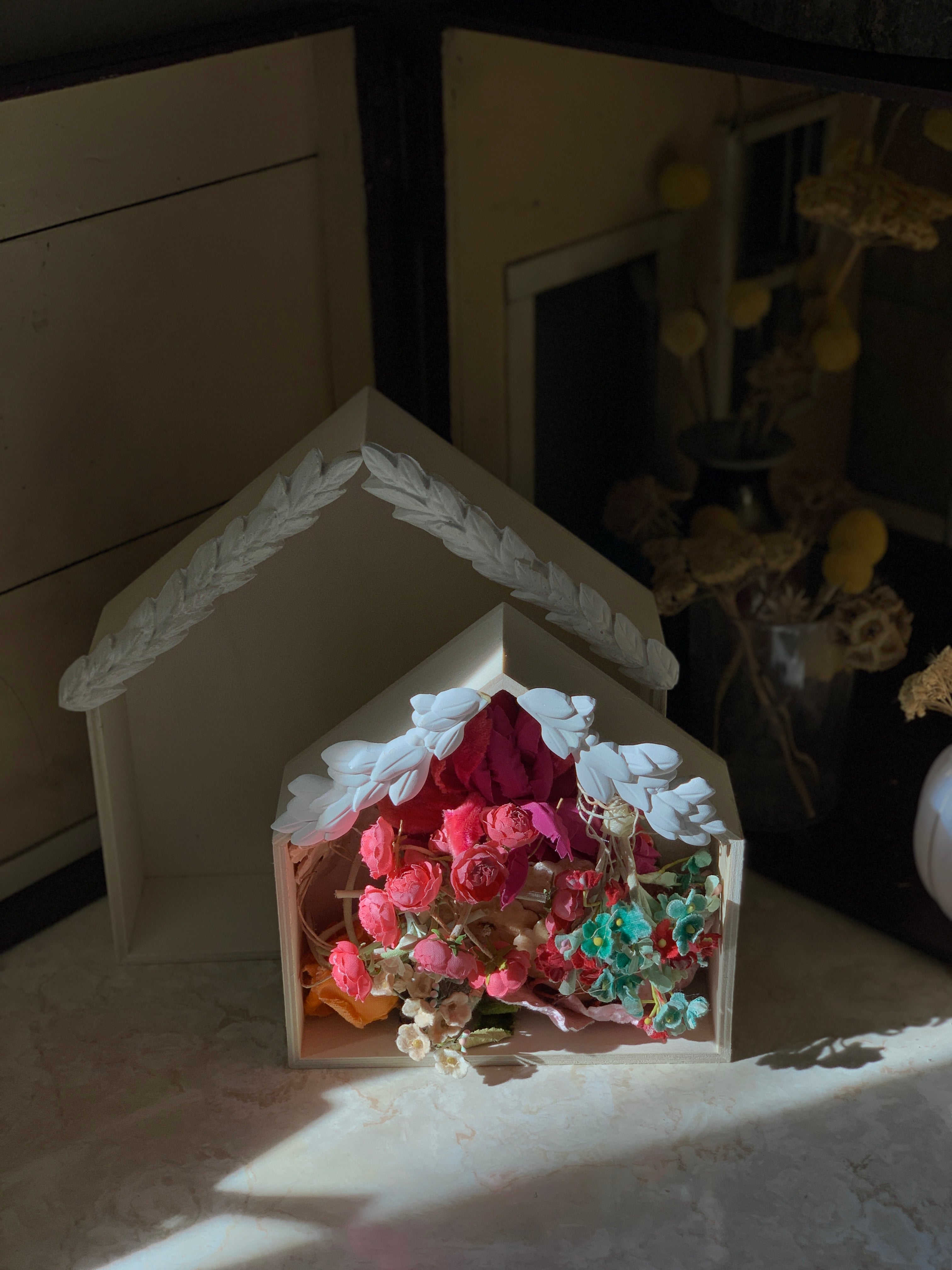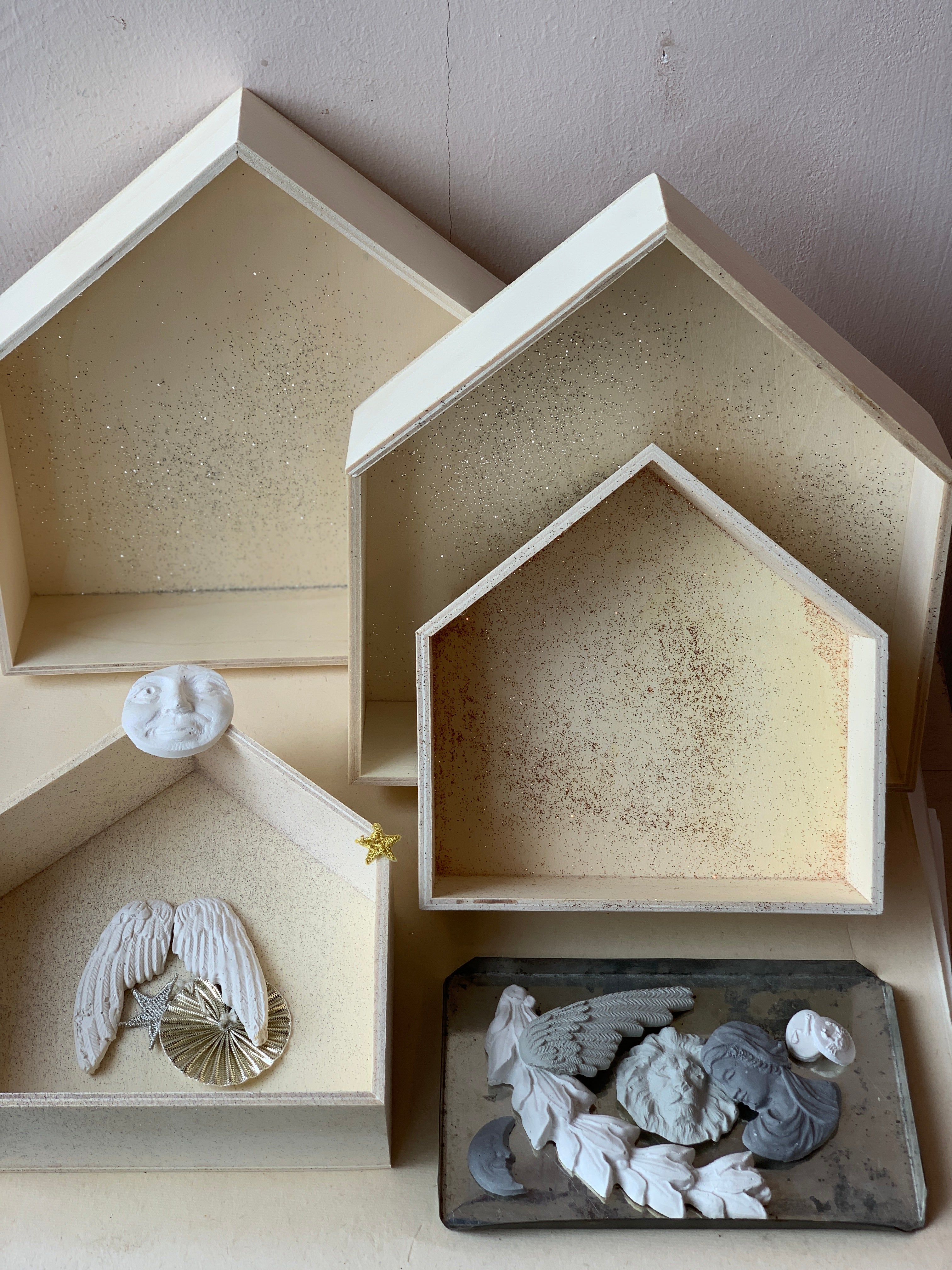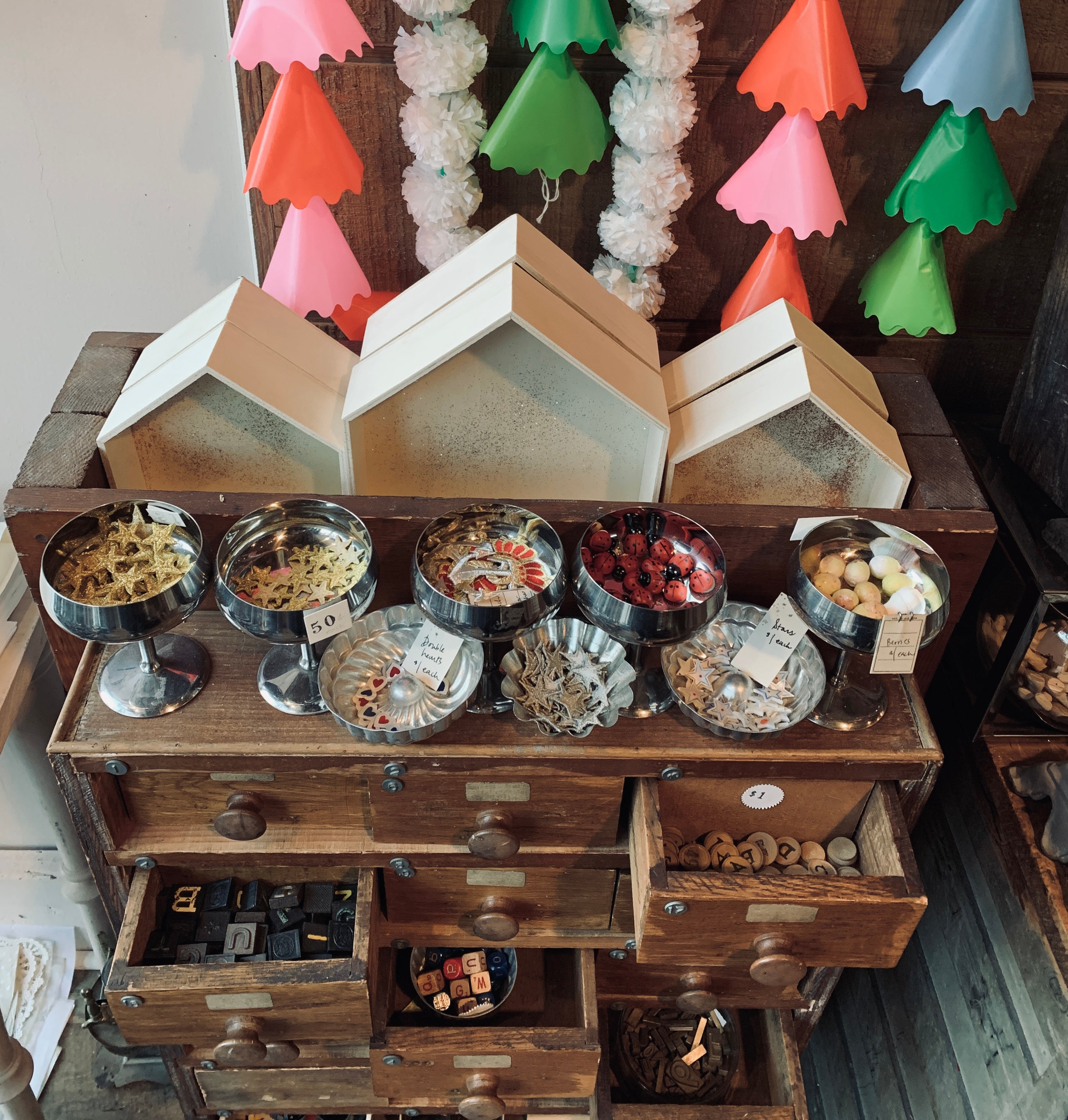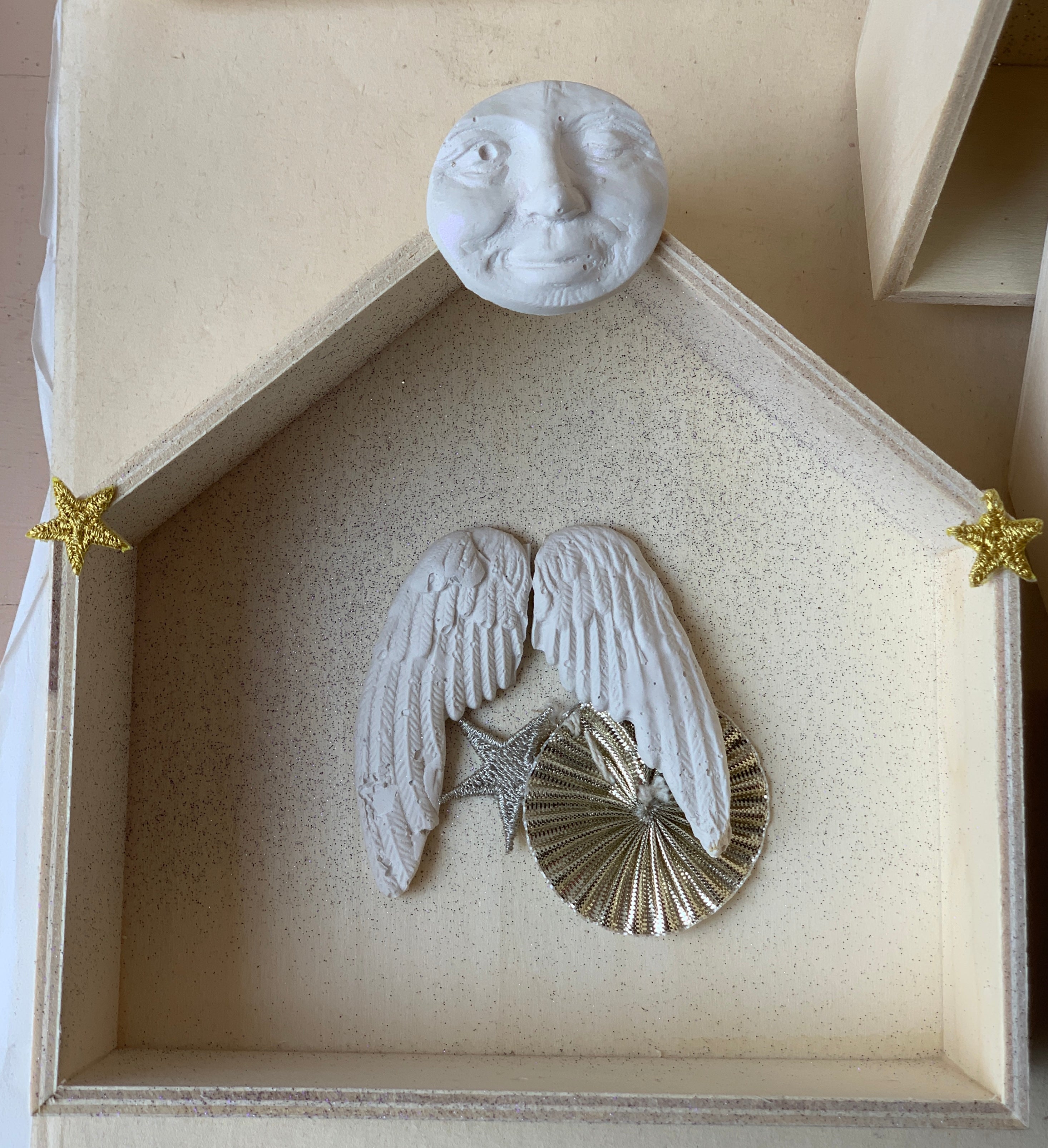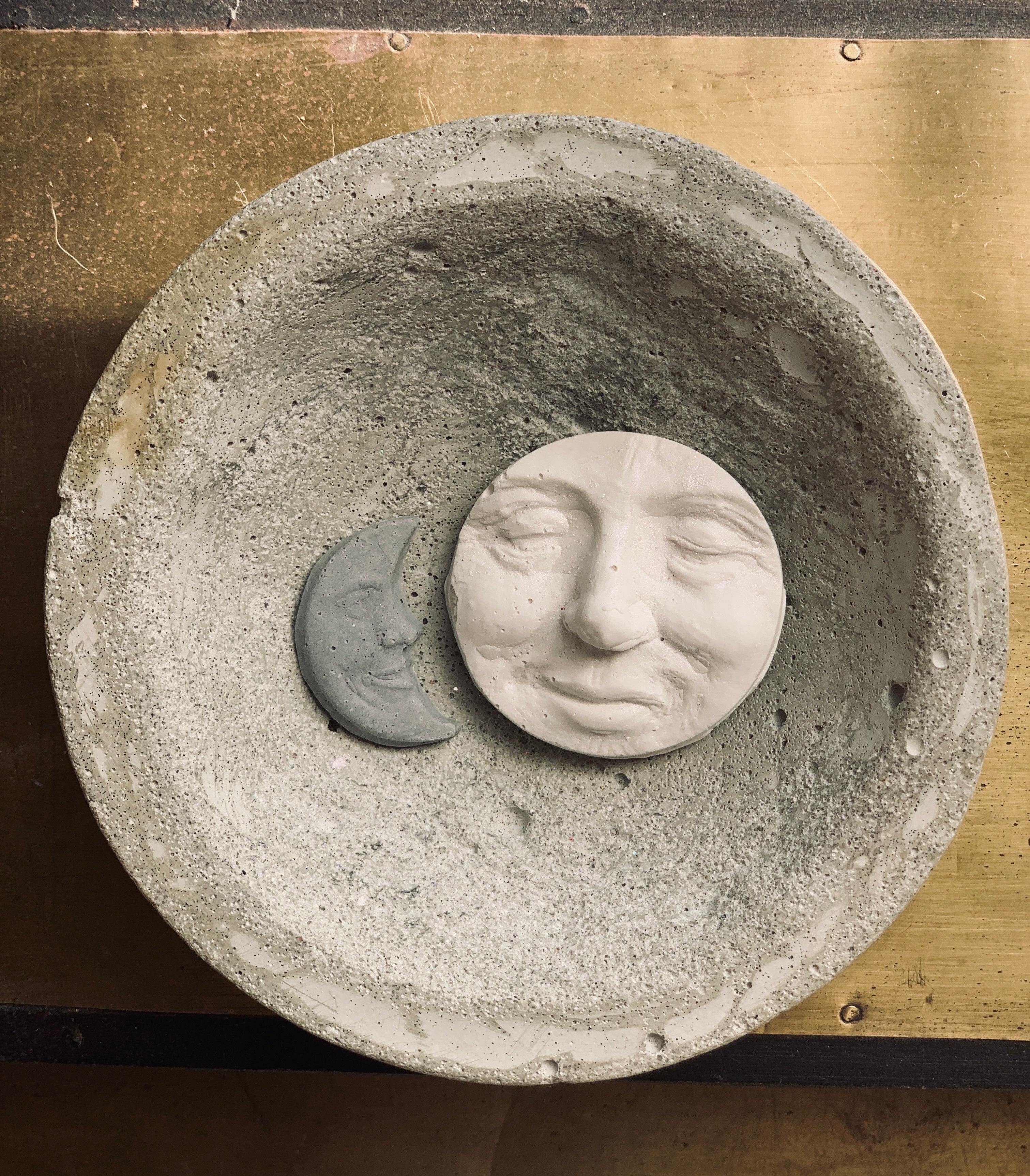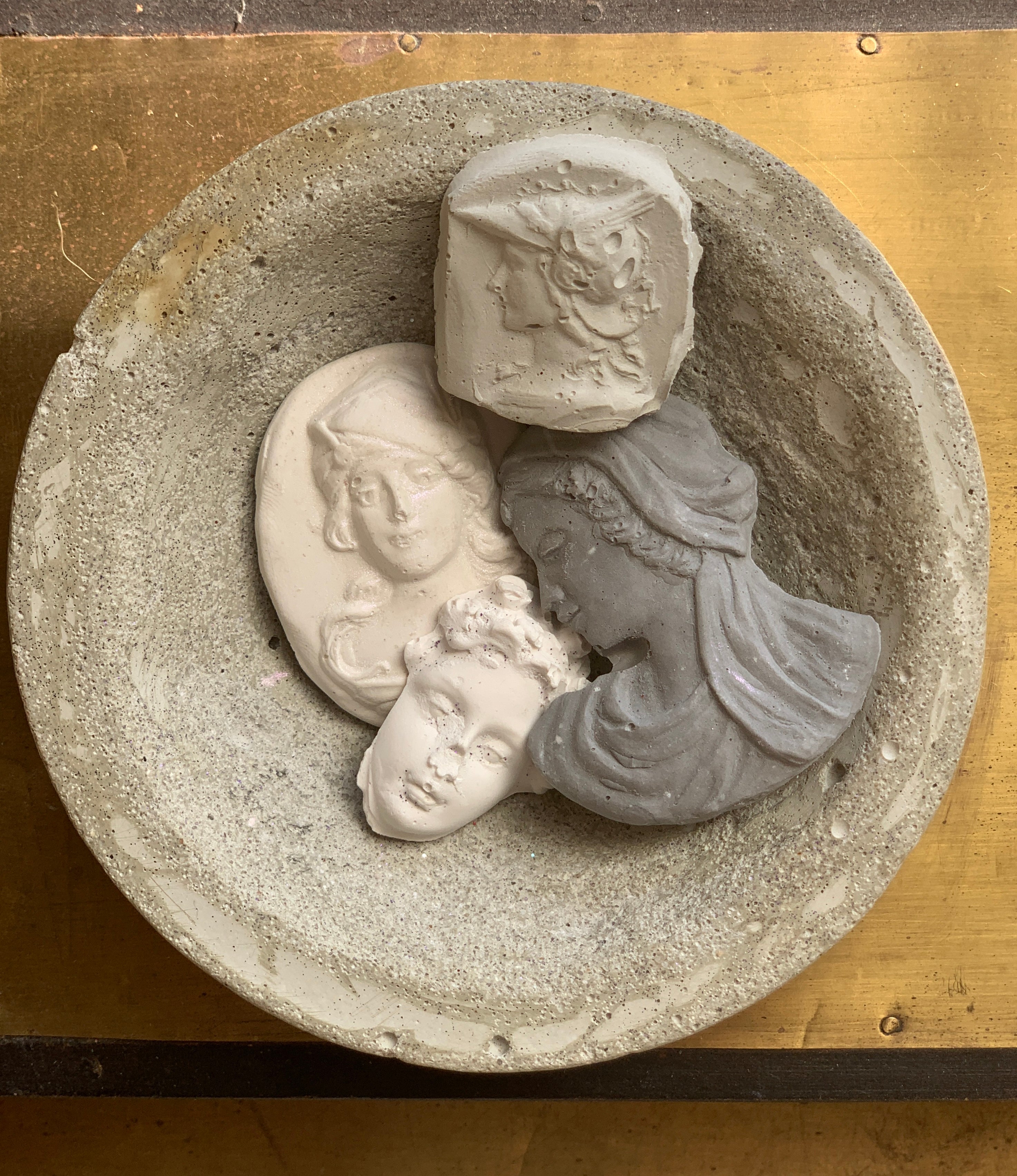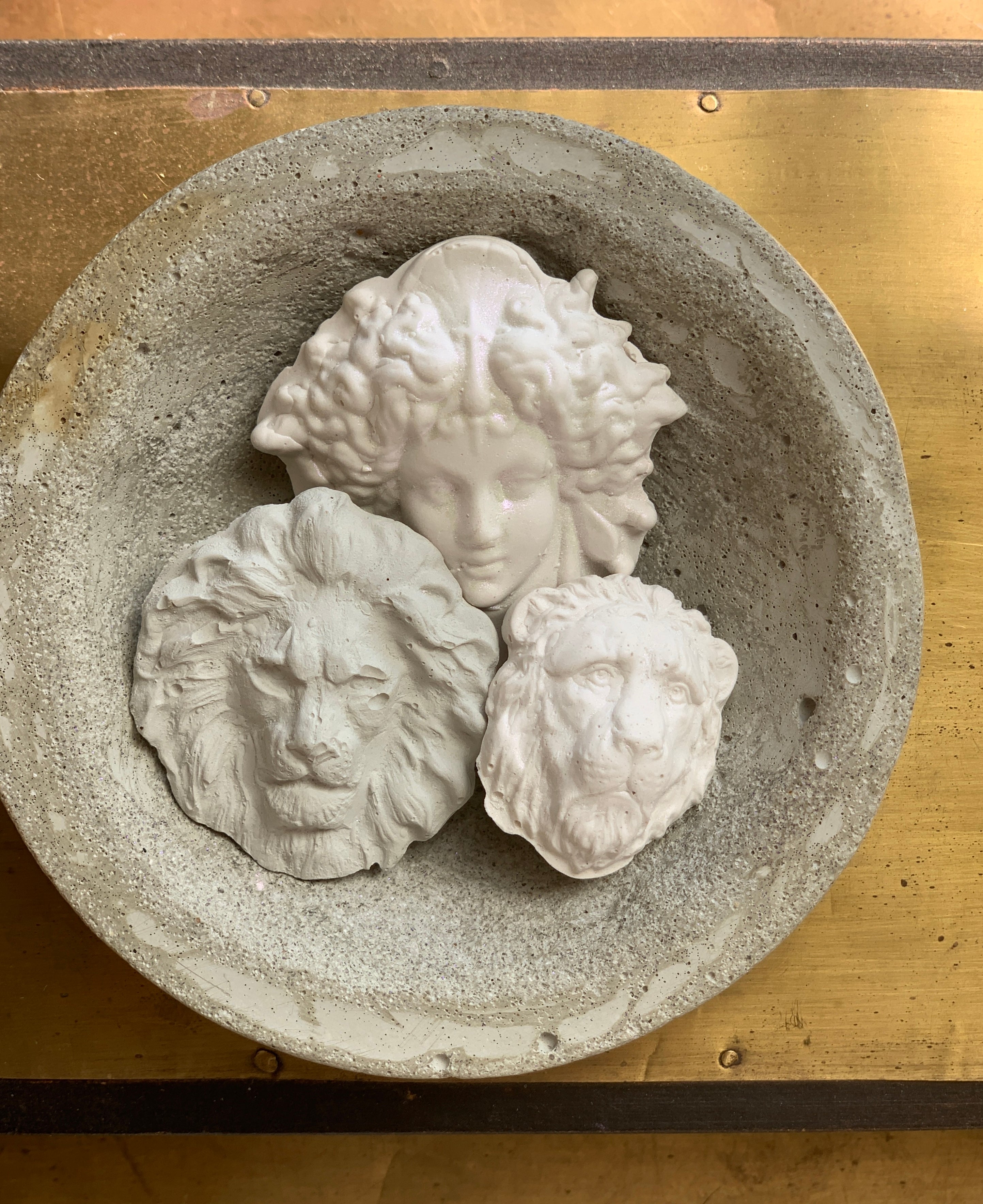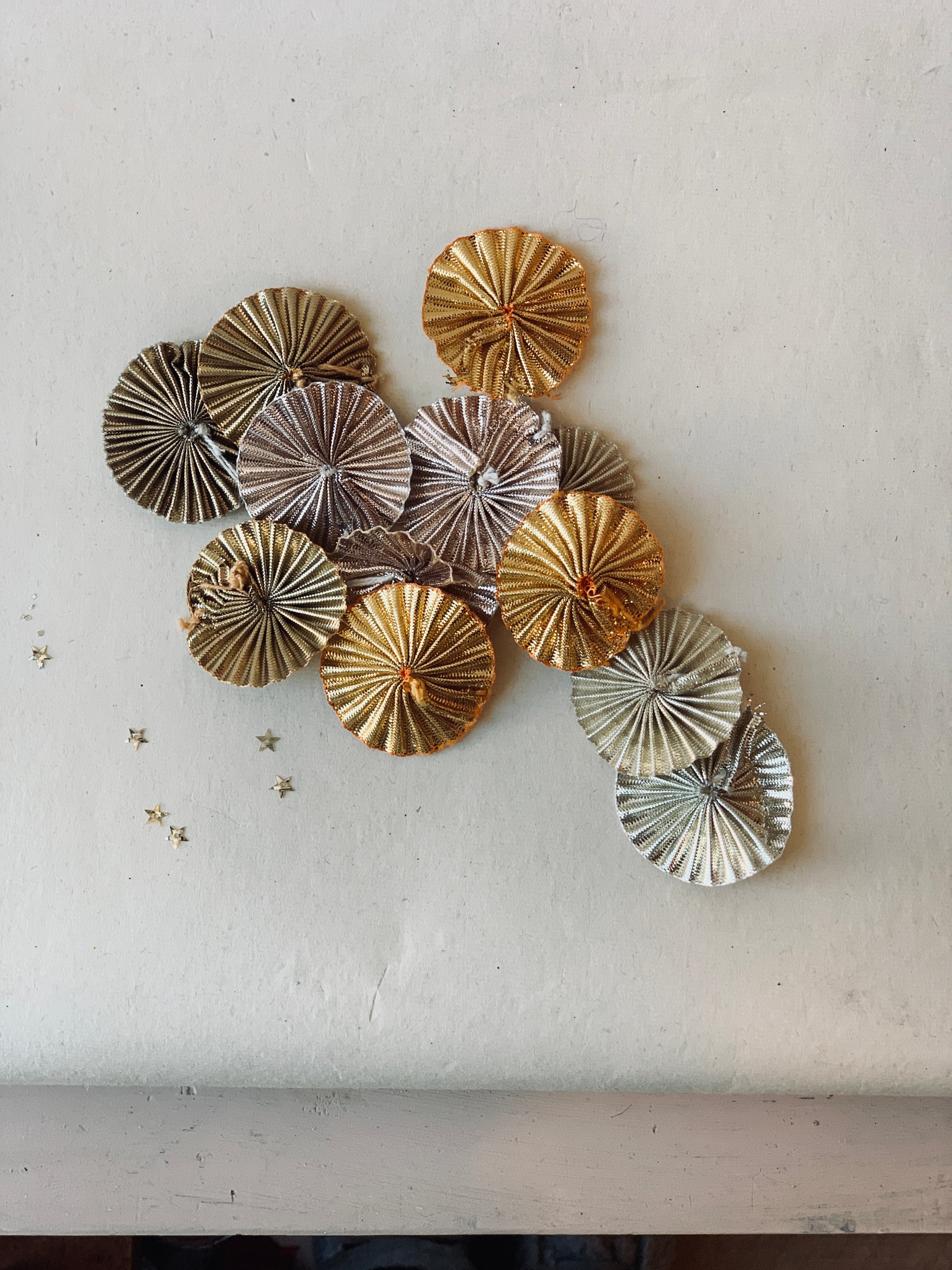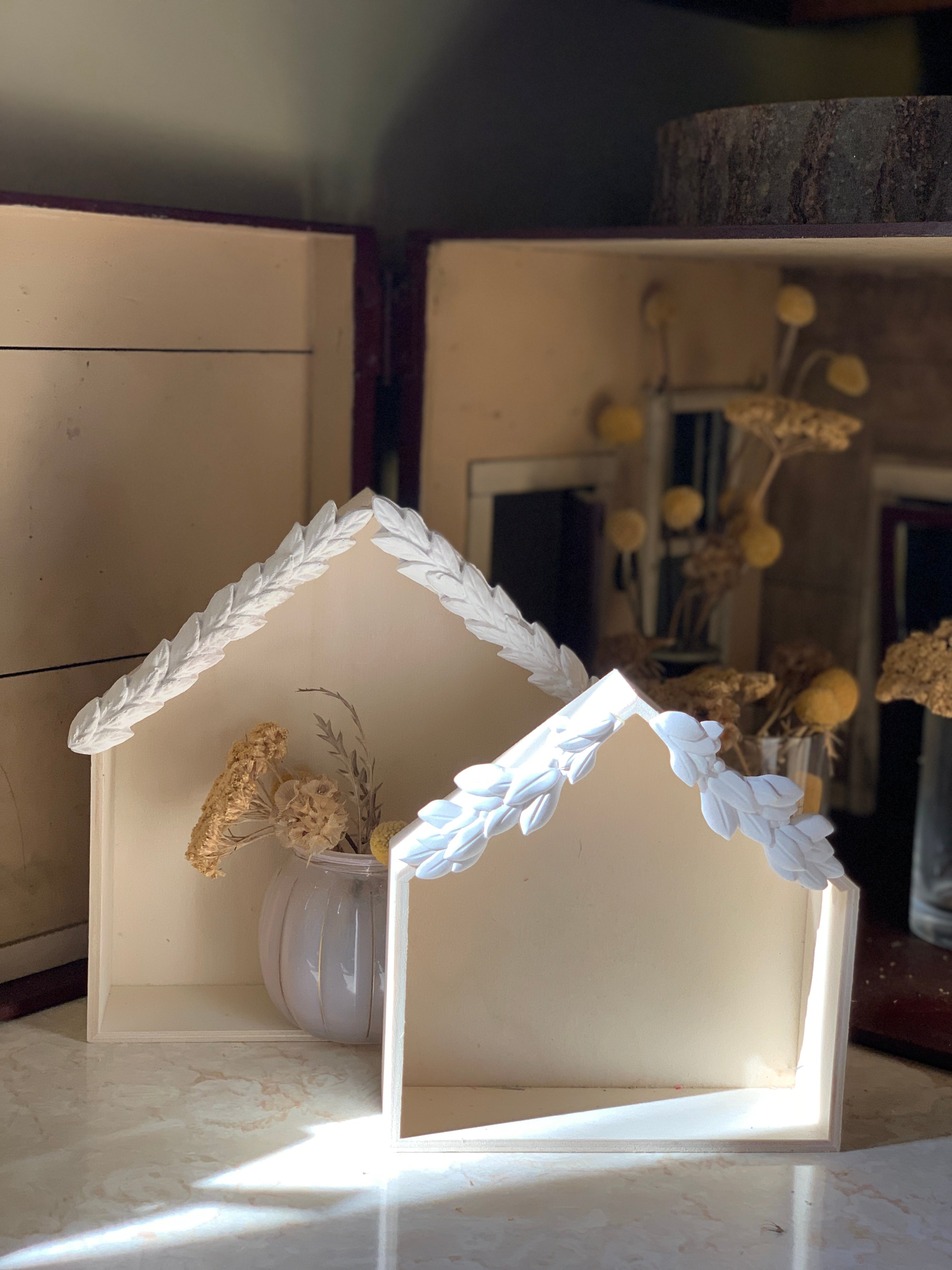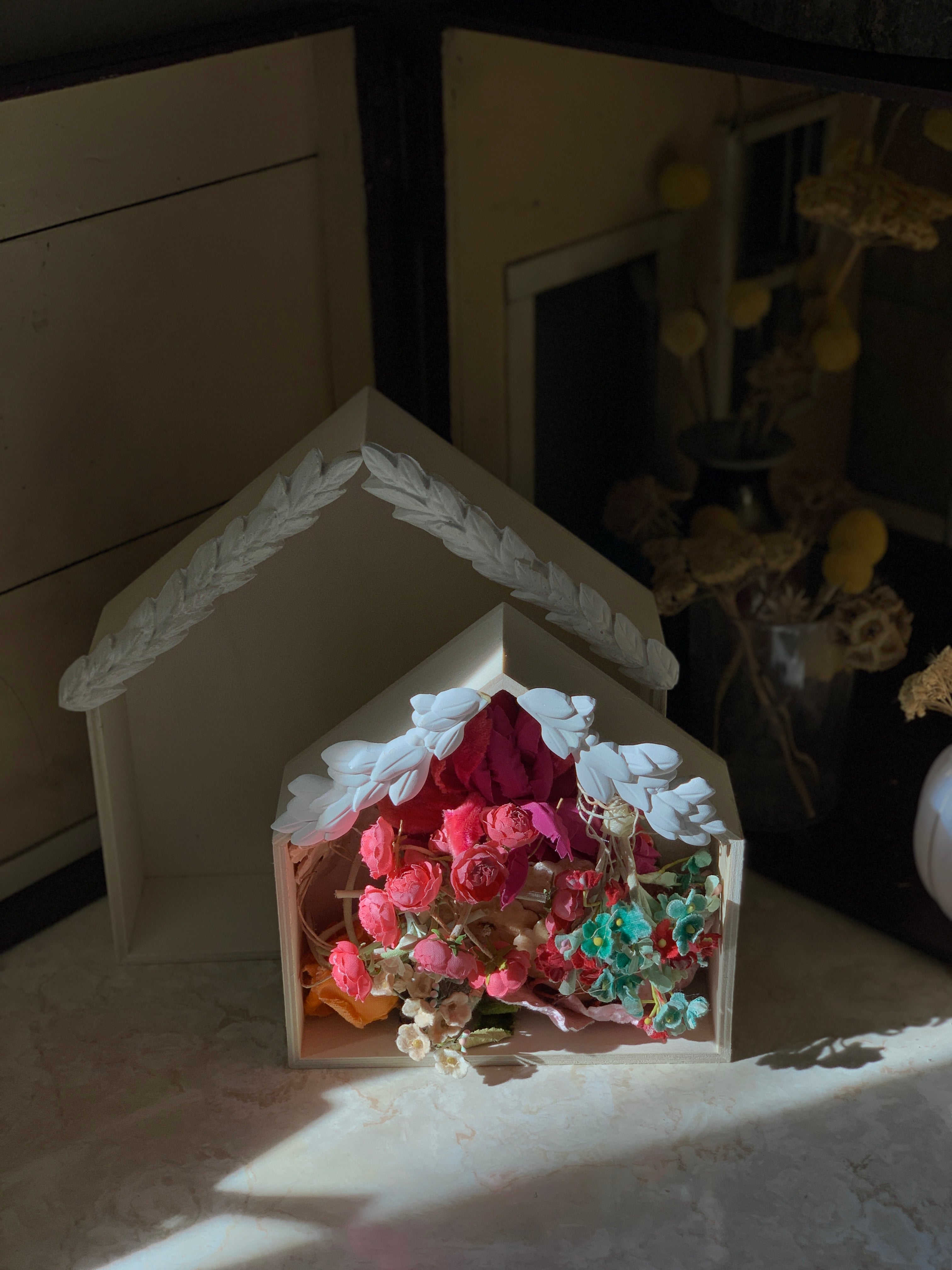 Wooden Shadowbox Altars
A similar take on an older style, these unfinished wood house-shaped shadowboxes are 
a perfect addition to your own sacred space or to house cherished tokens.  They can be kept simple or you can add Parcel adornments or trims and pieces from your own collections.  Tuck mementos or add additional embellishments to your liking.

2 sizes available, 6 x 6 abd 8 x 8 (approximately 2" in depth), the boxes come empty, ever-so-slightly dusted a dash of shimmer.
Complete samples shown are to inspire you to build your own special alter. Items in the sample photos not included with purchase.  Add-ons include assorted intaglios and fragments from our offering of handmade objects.