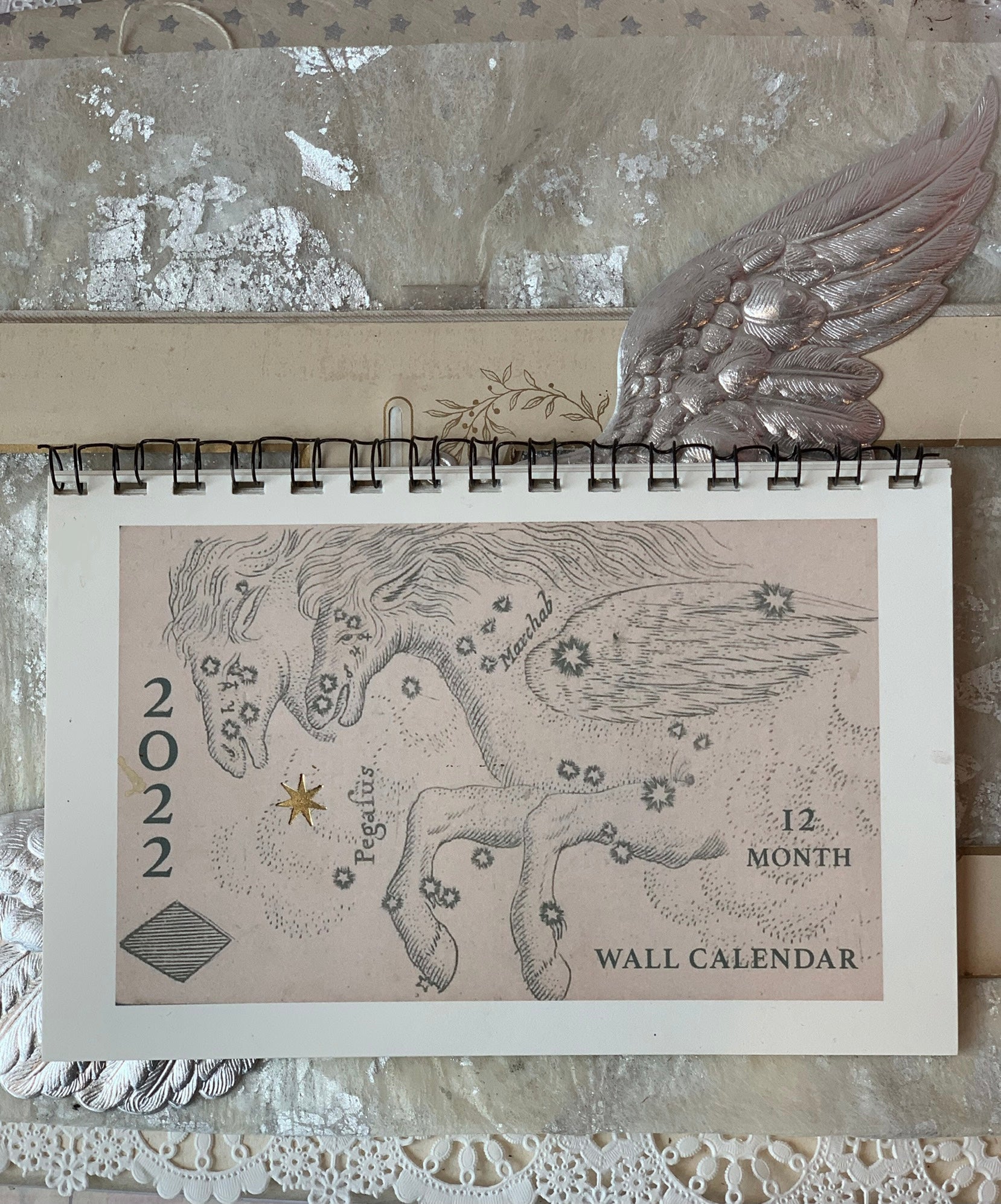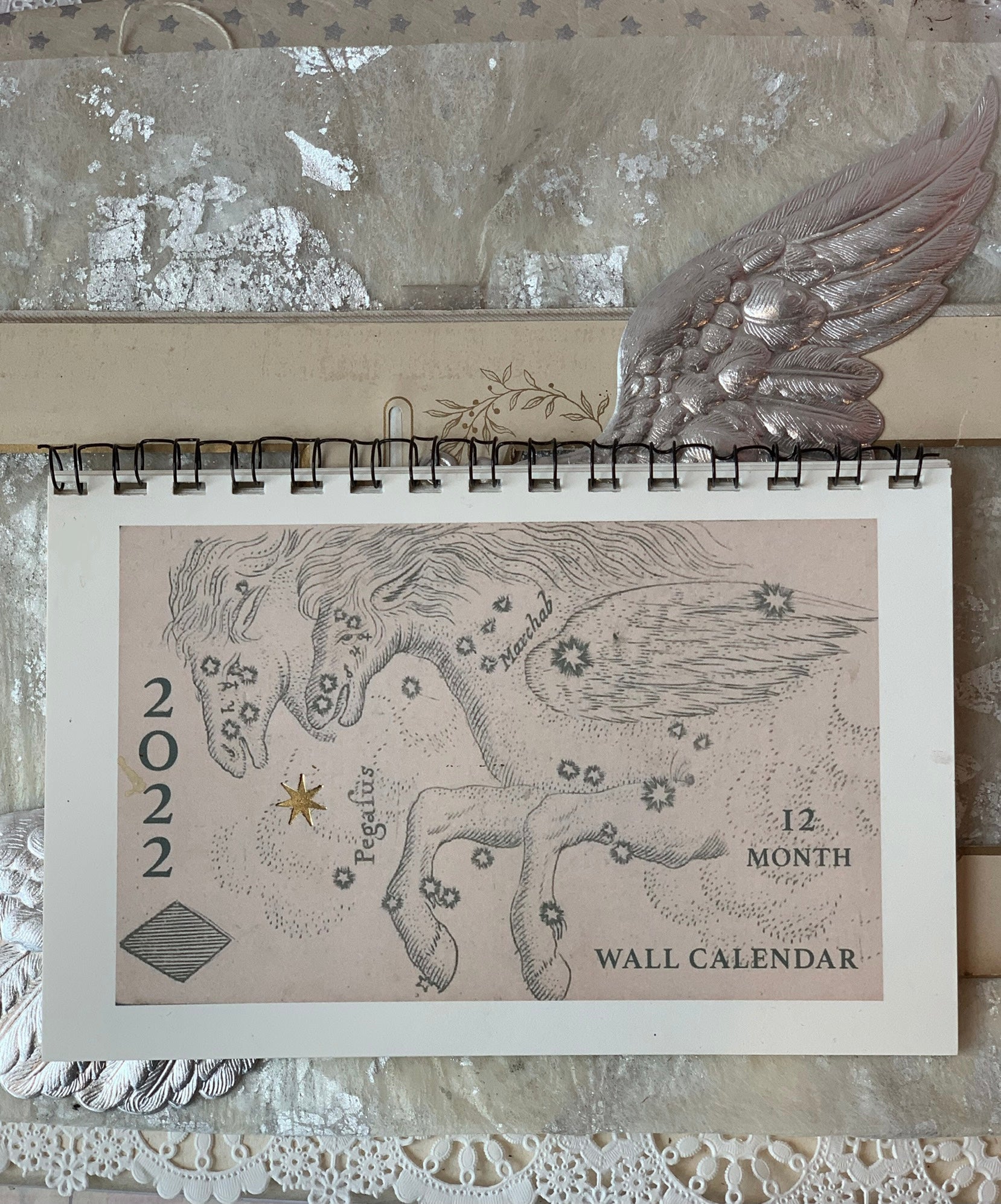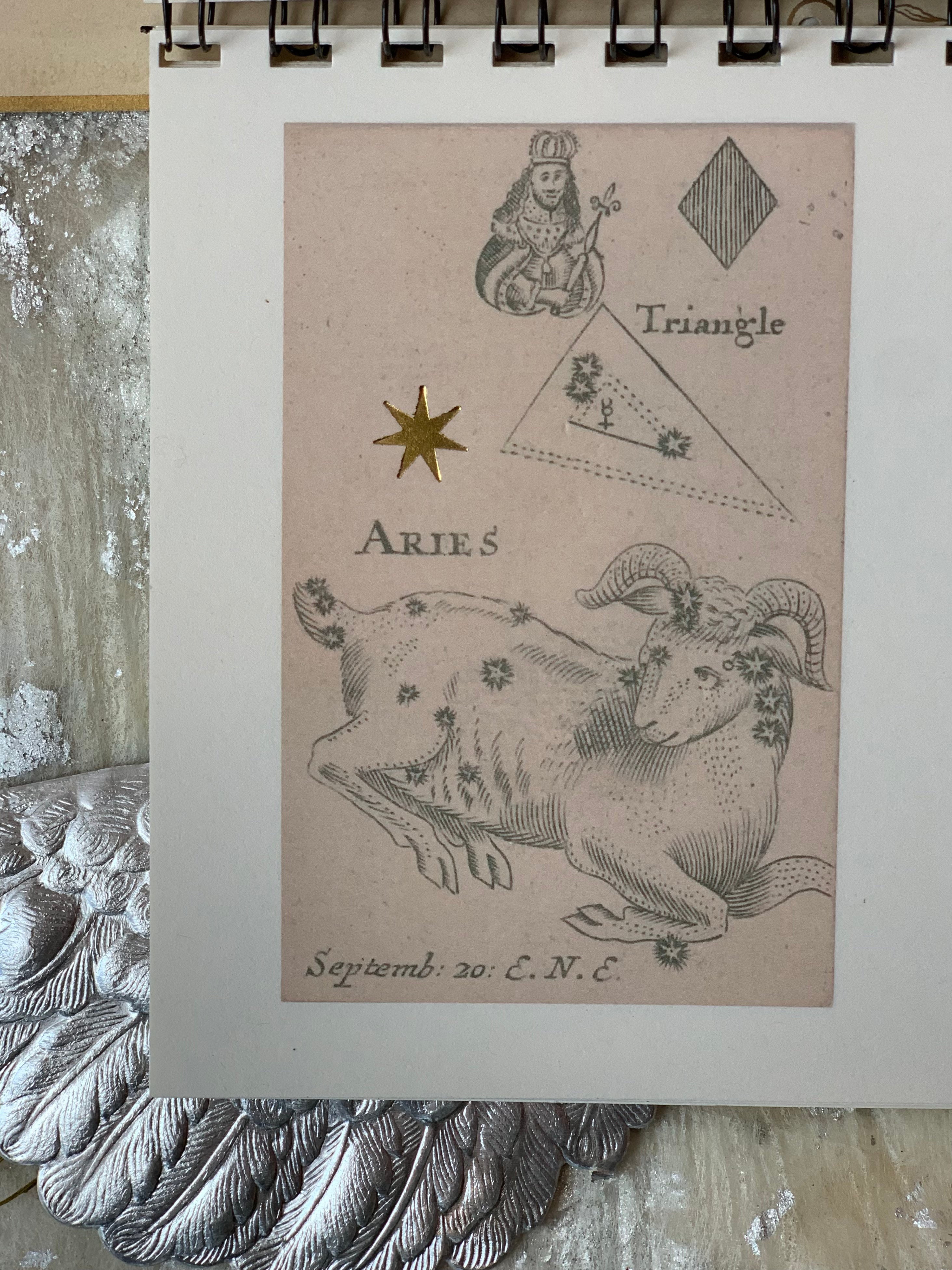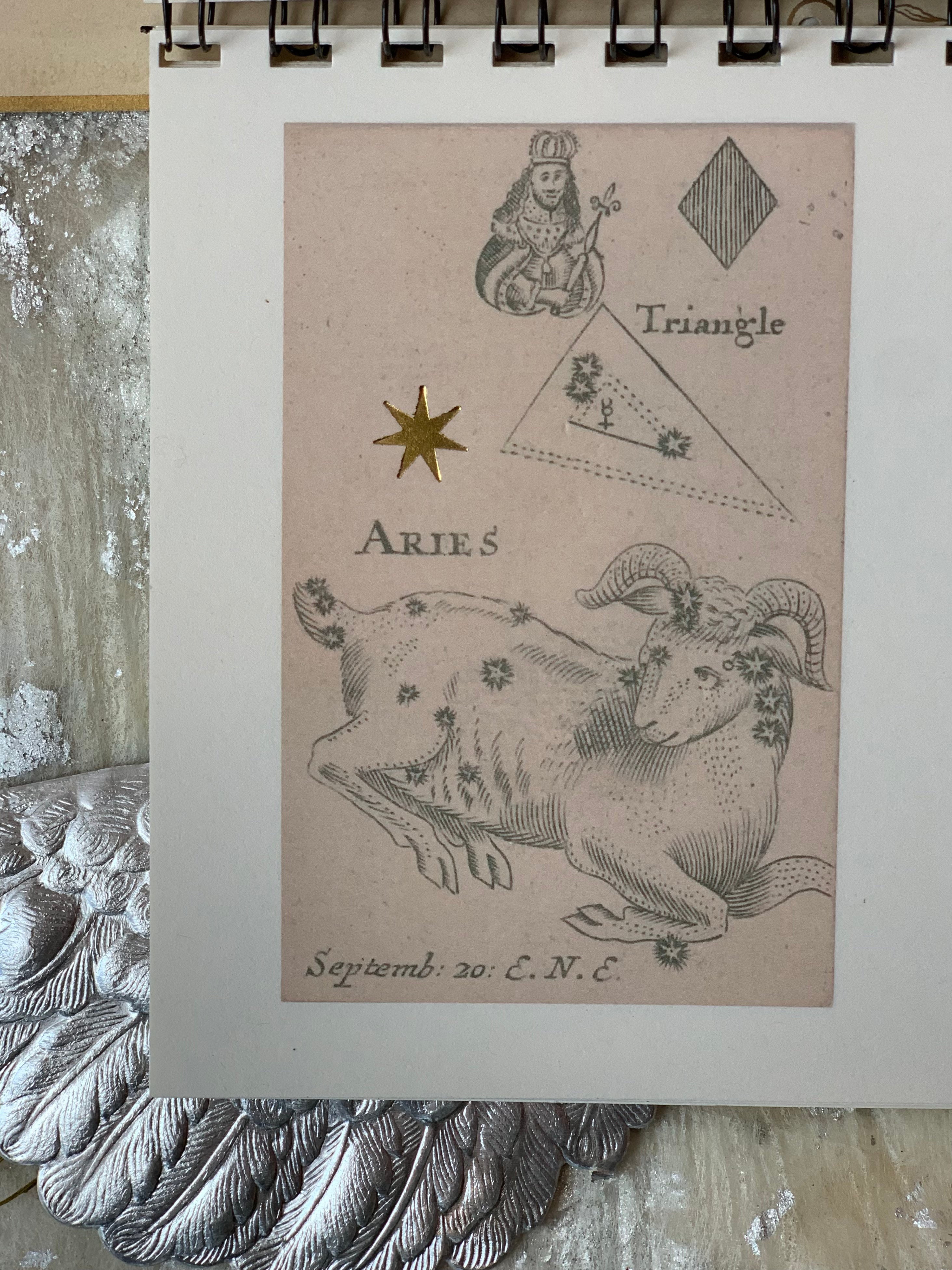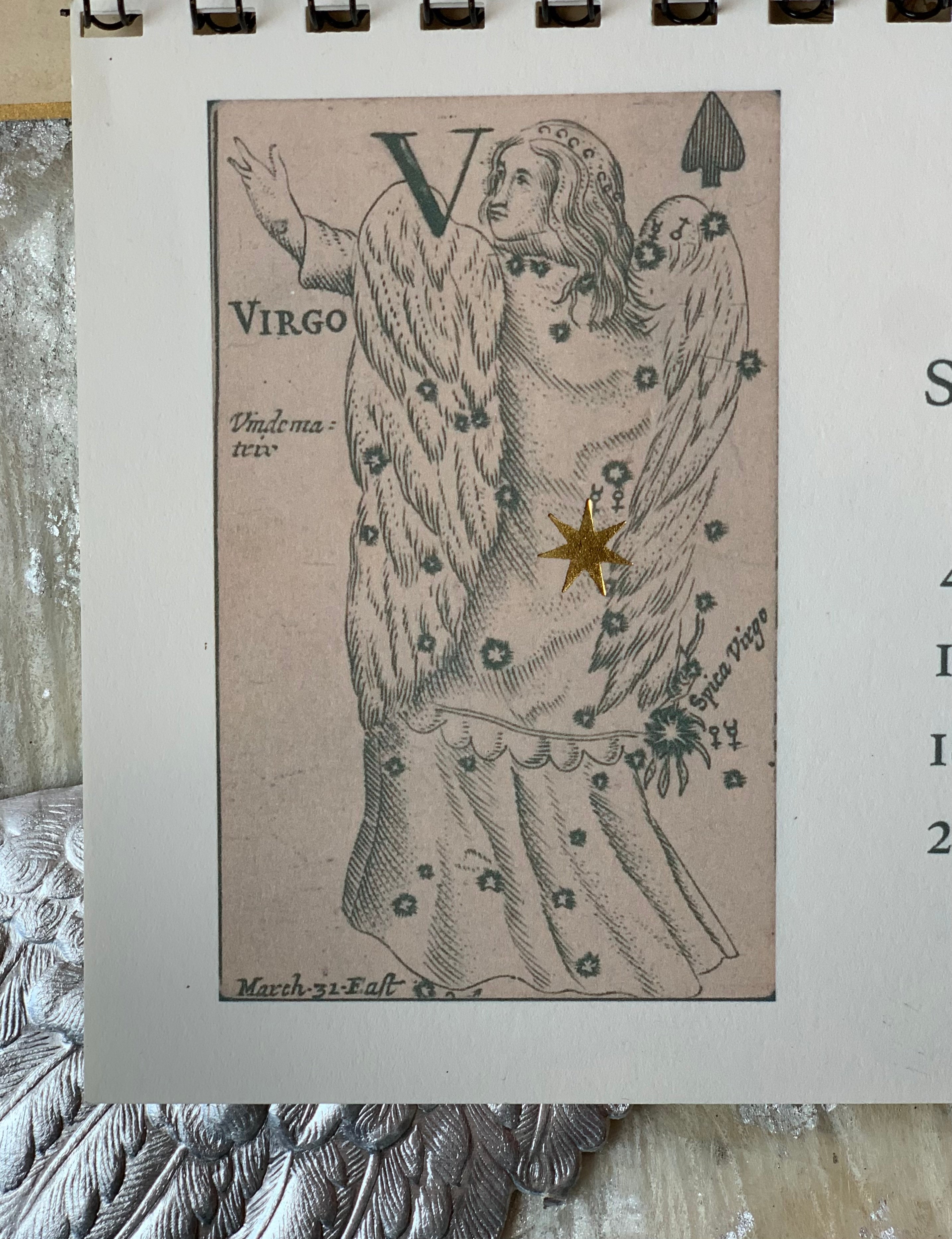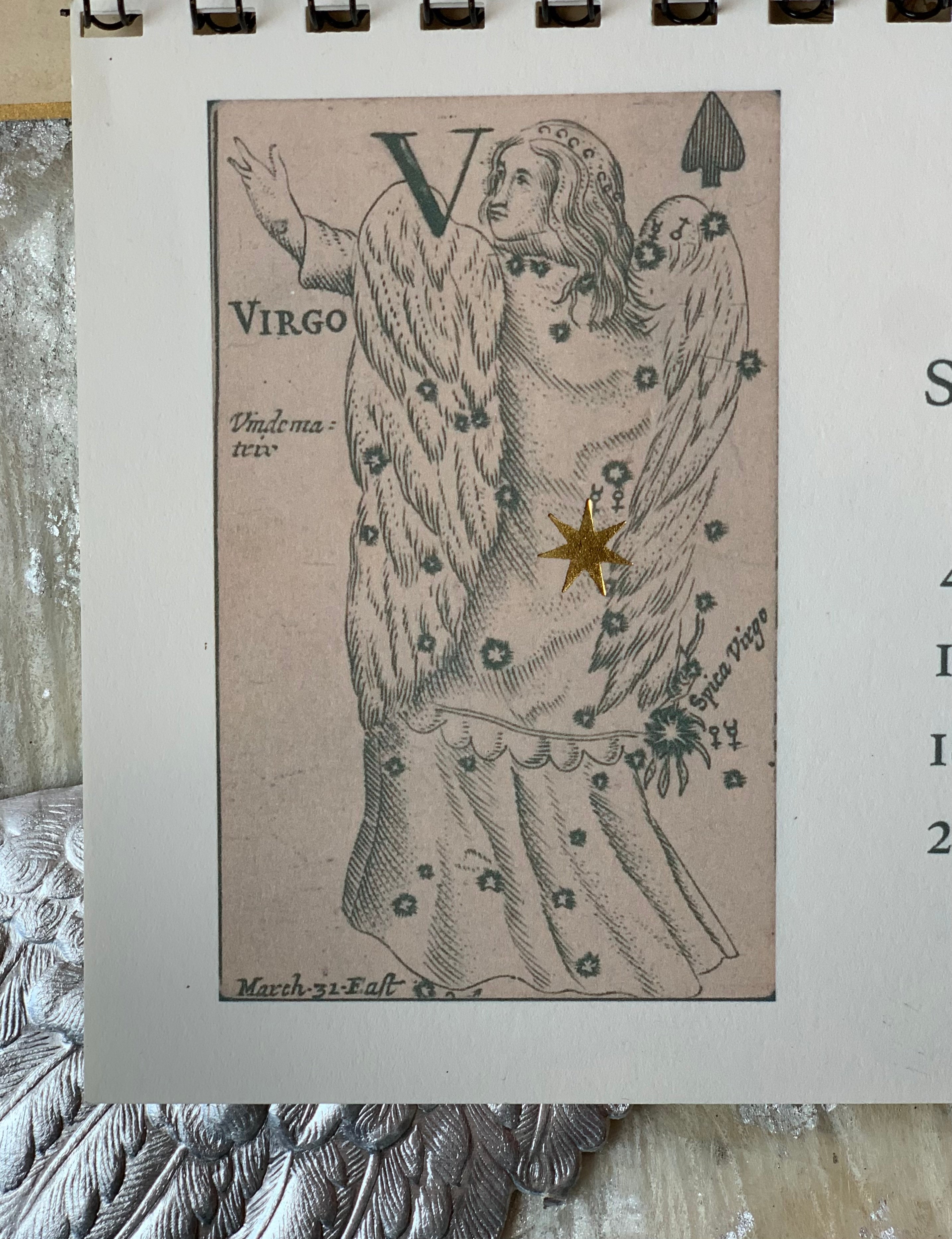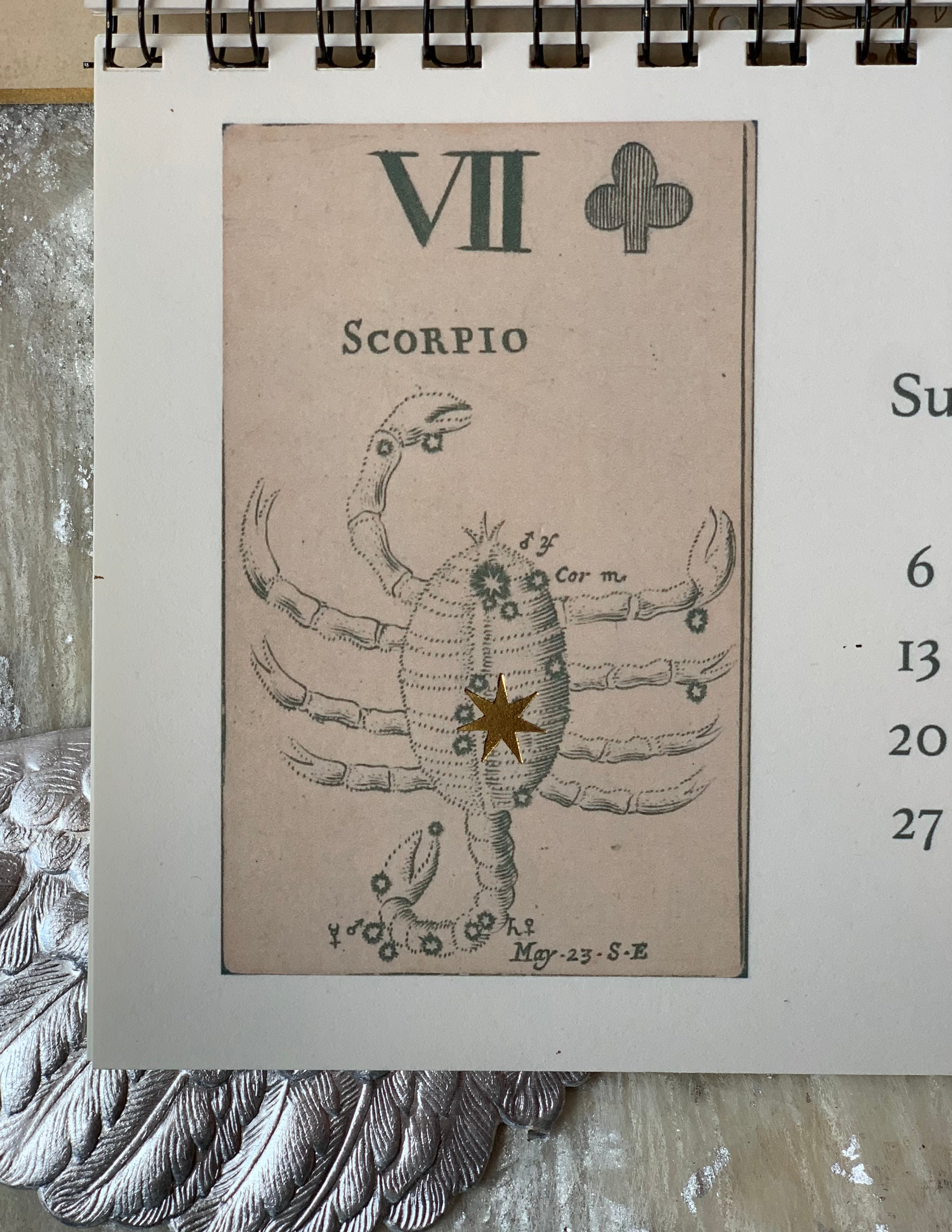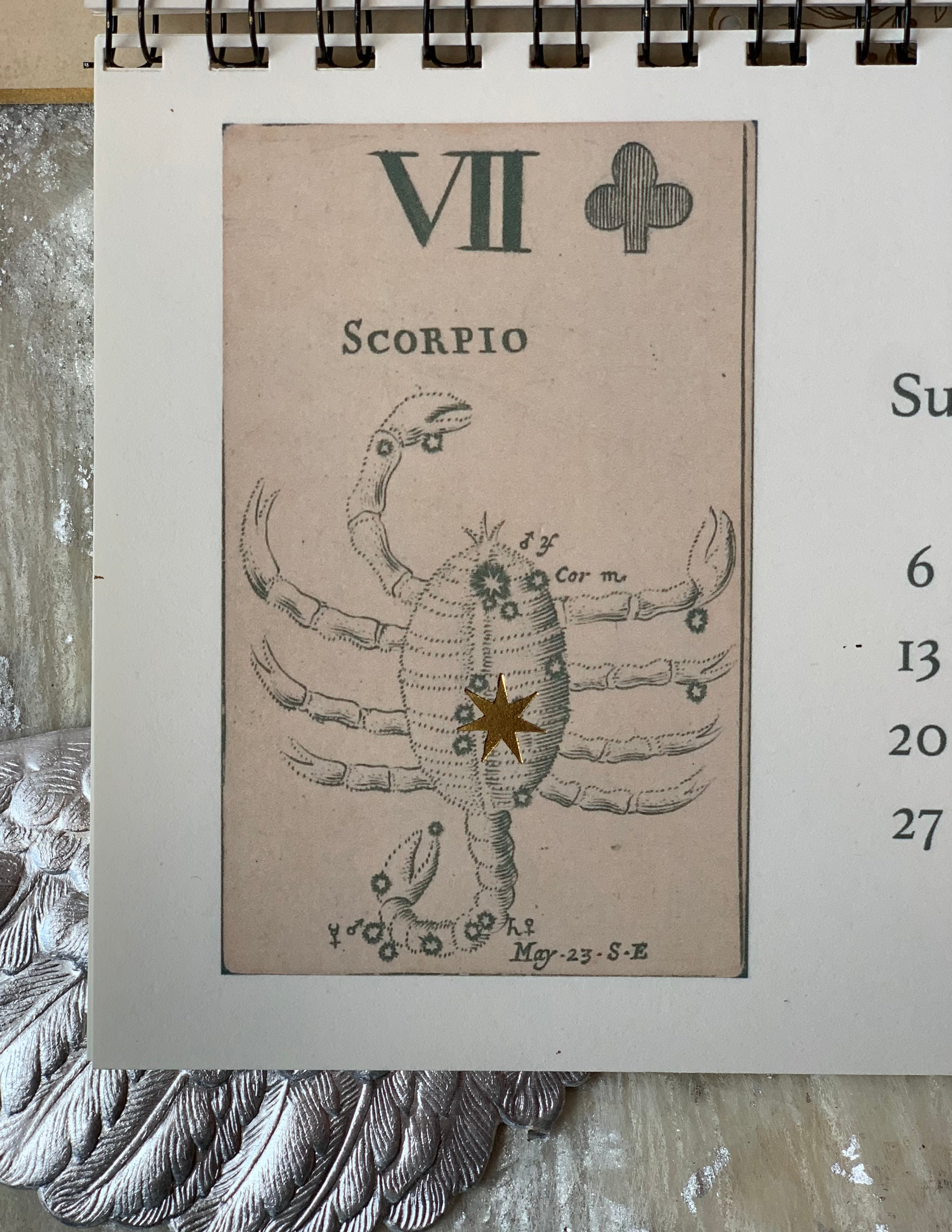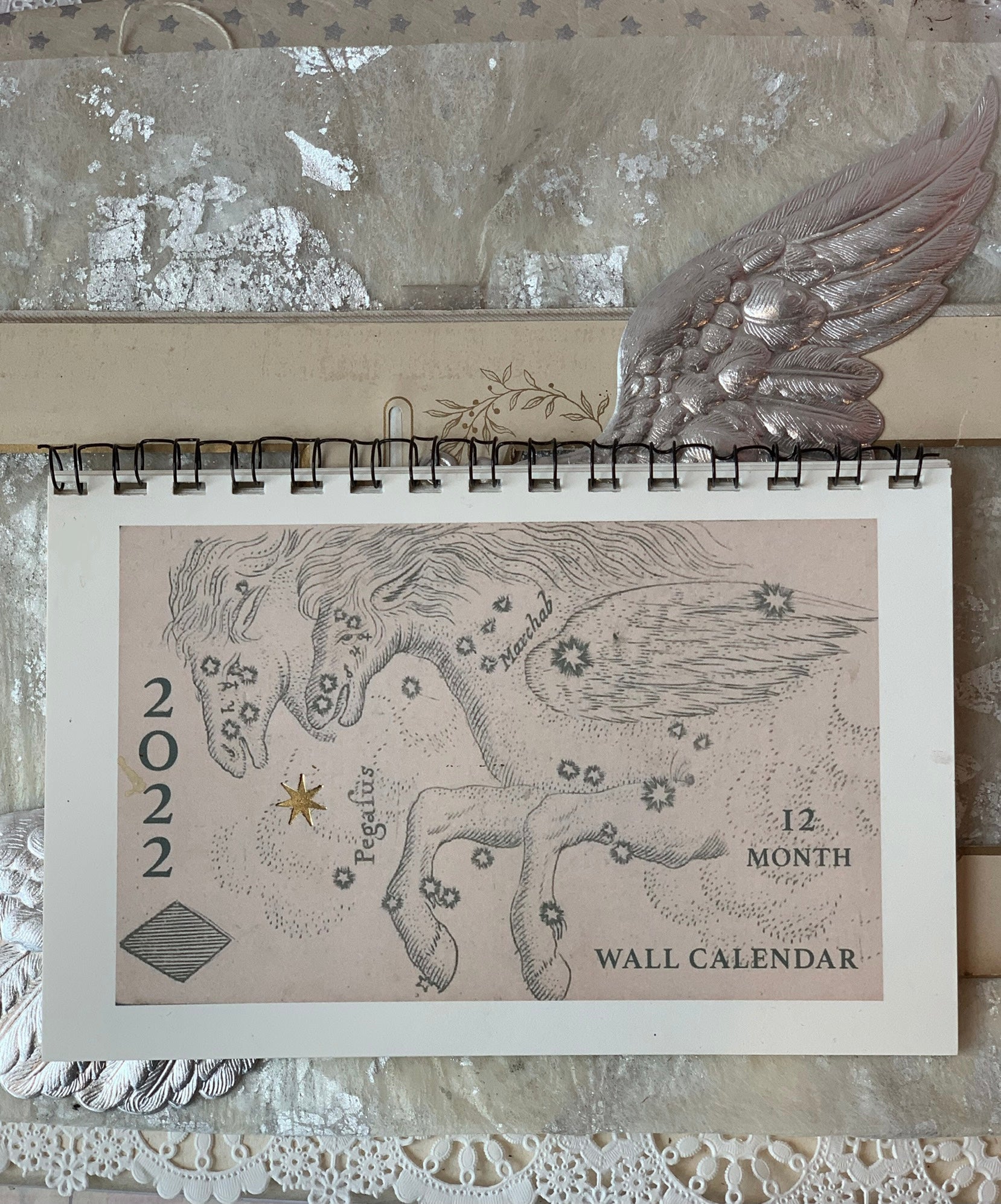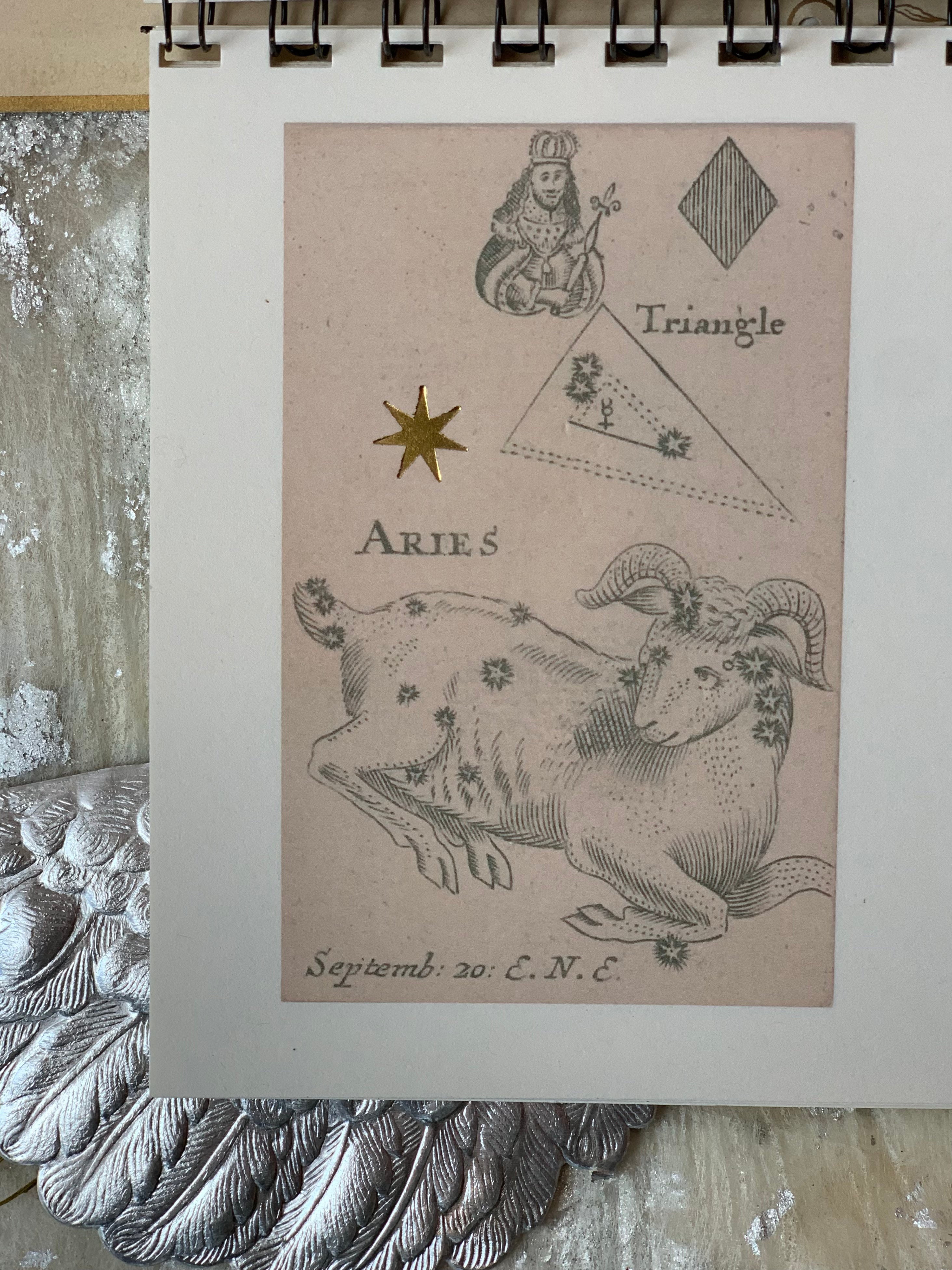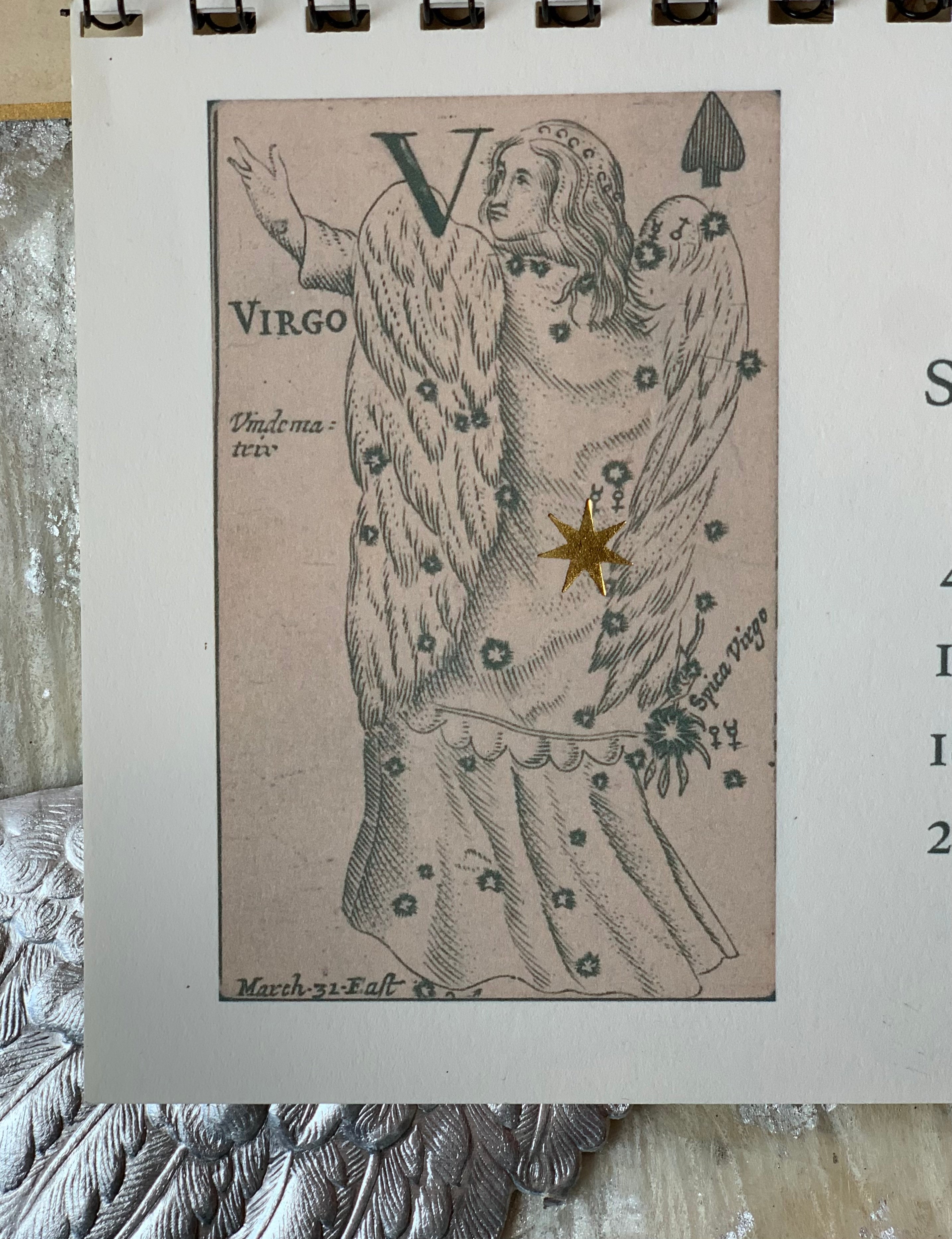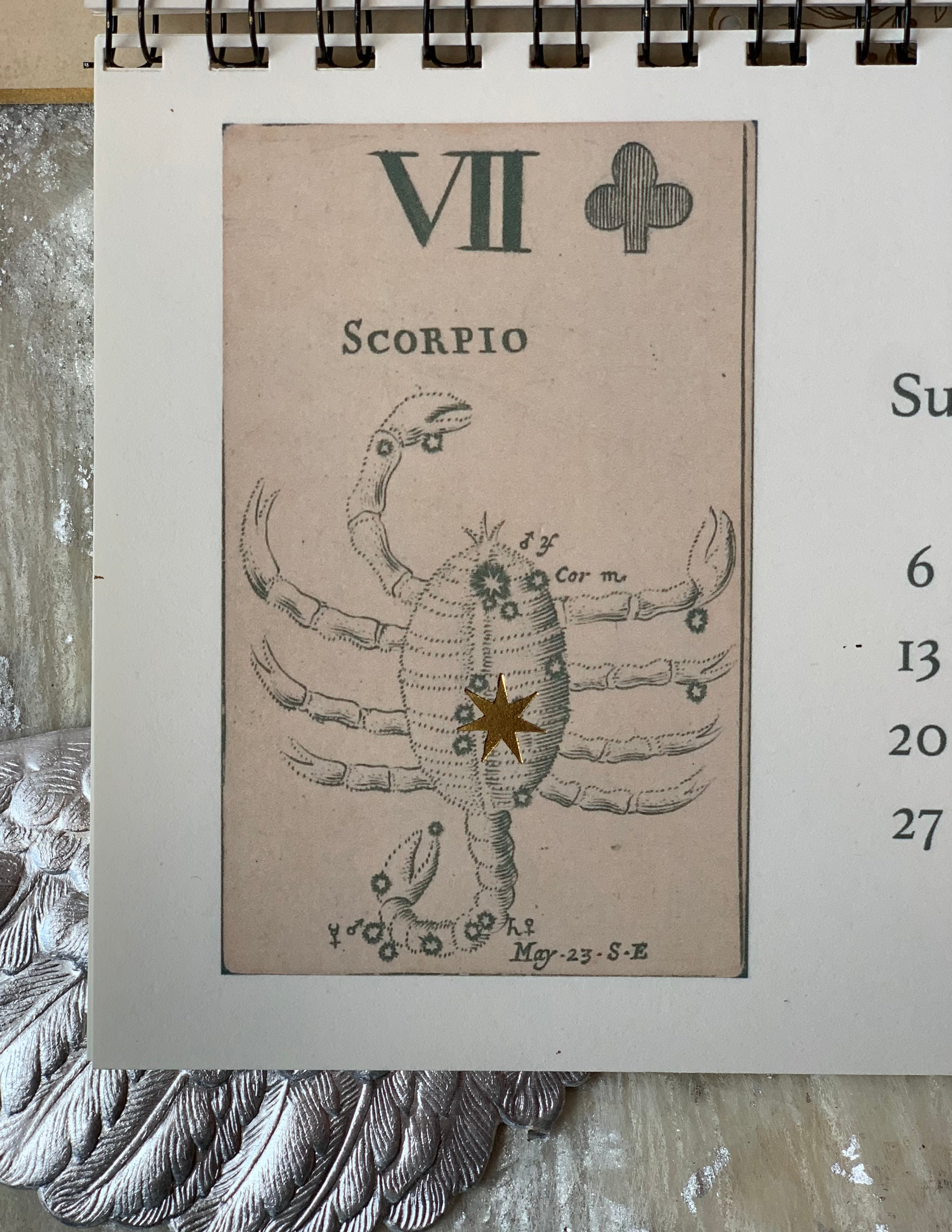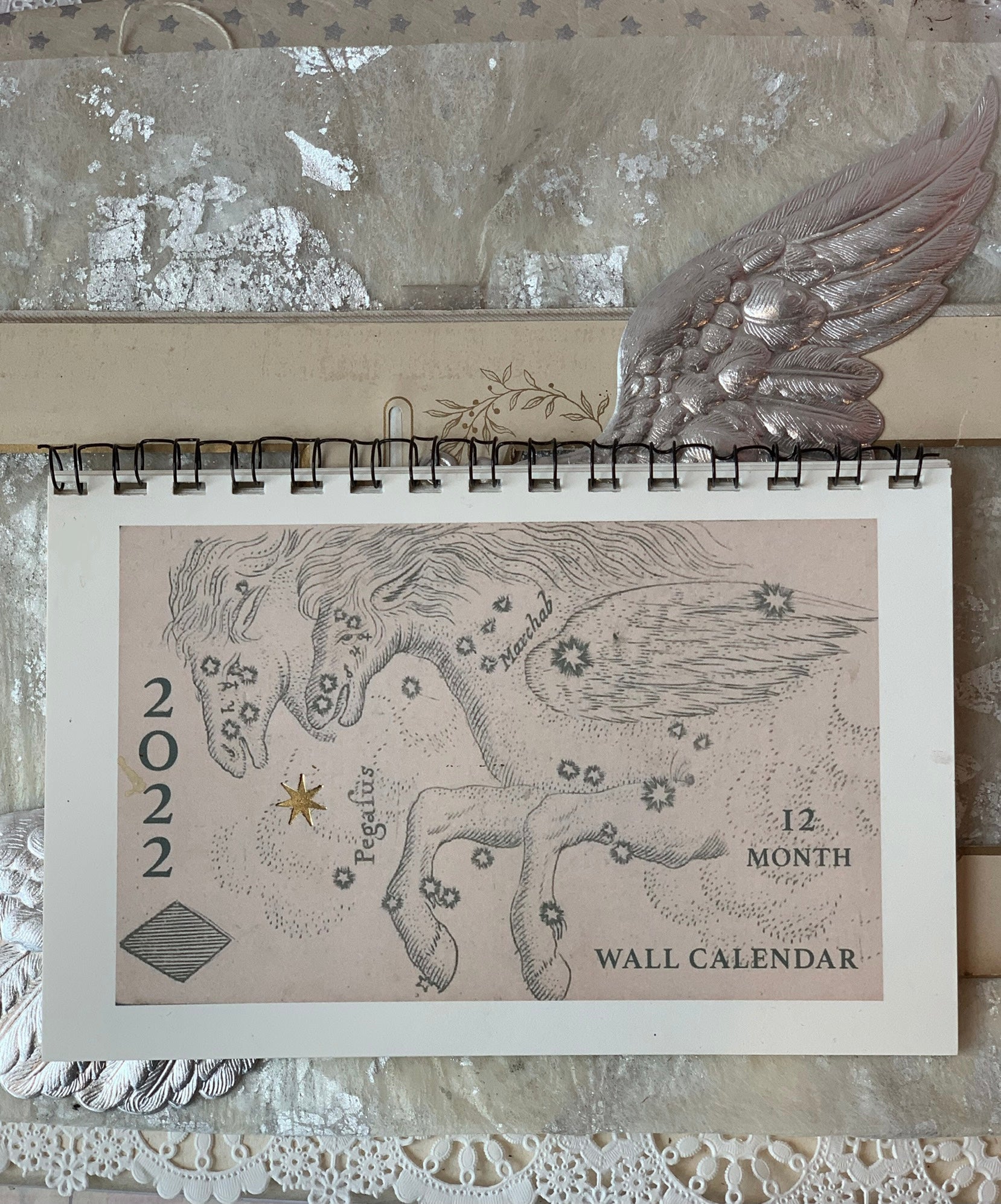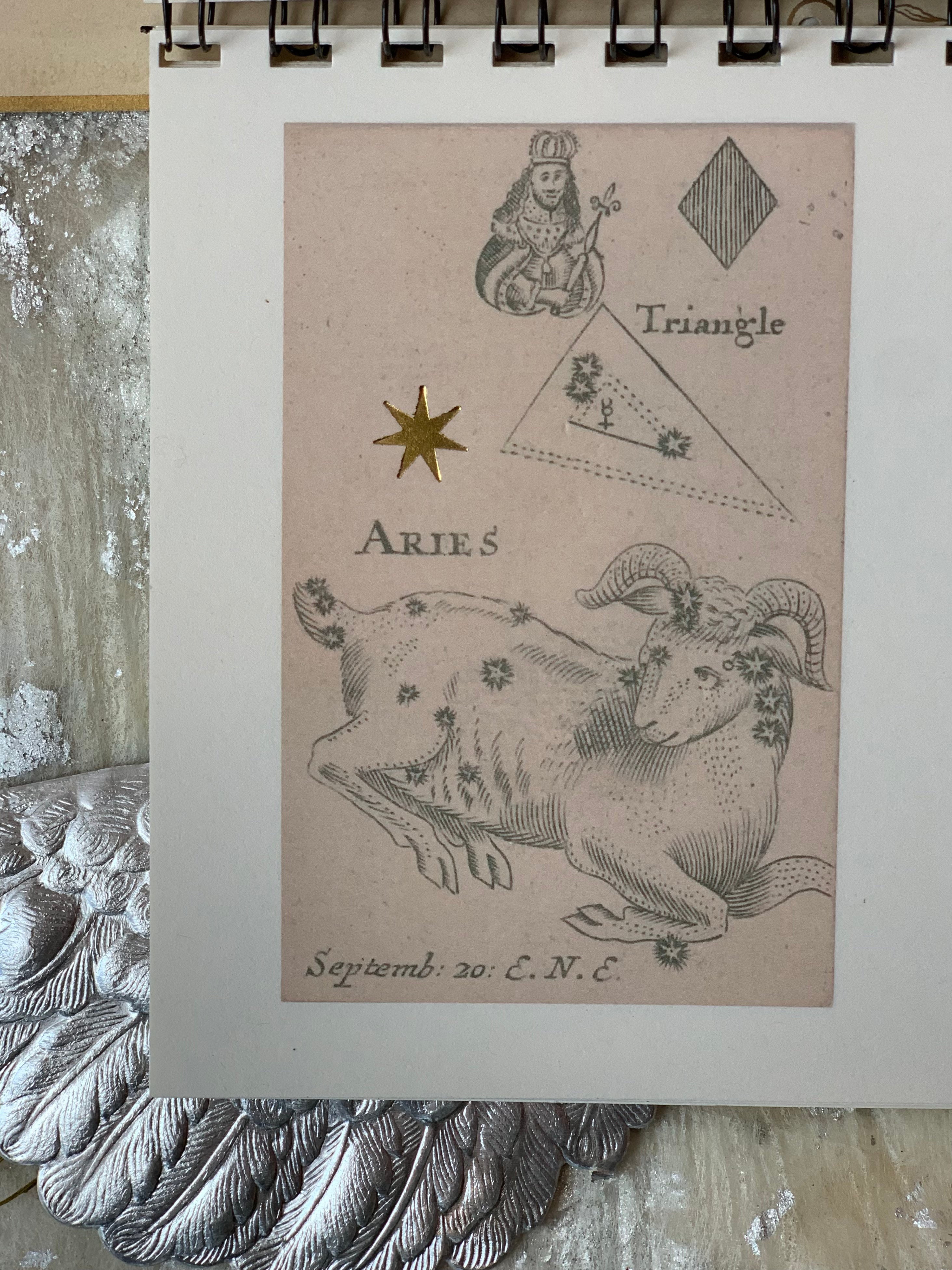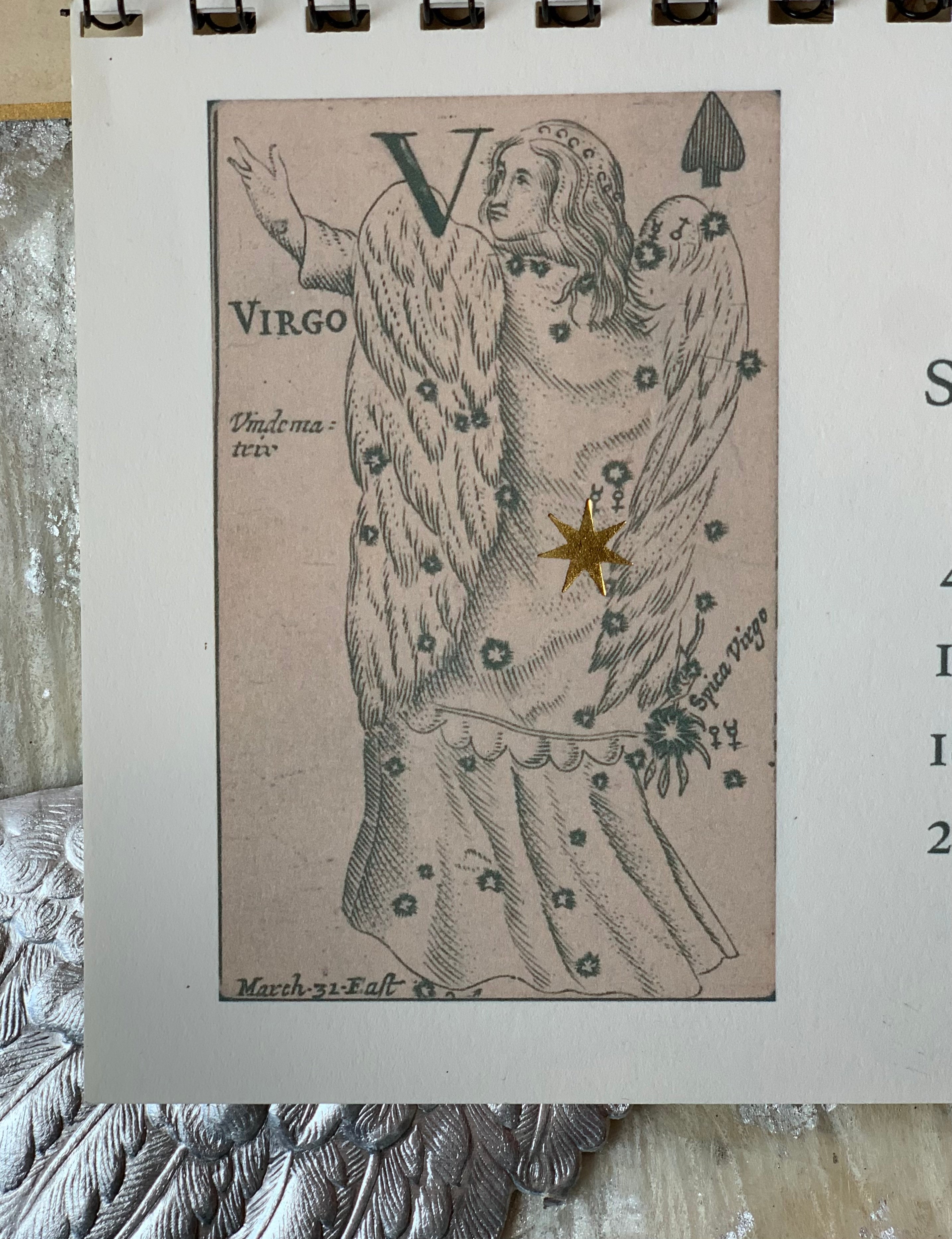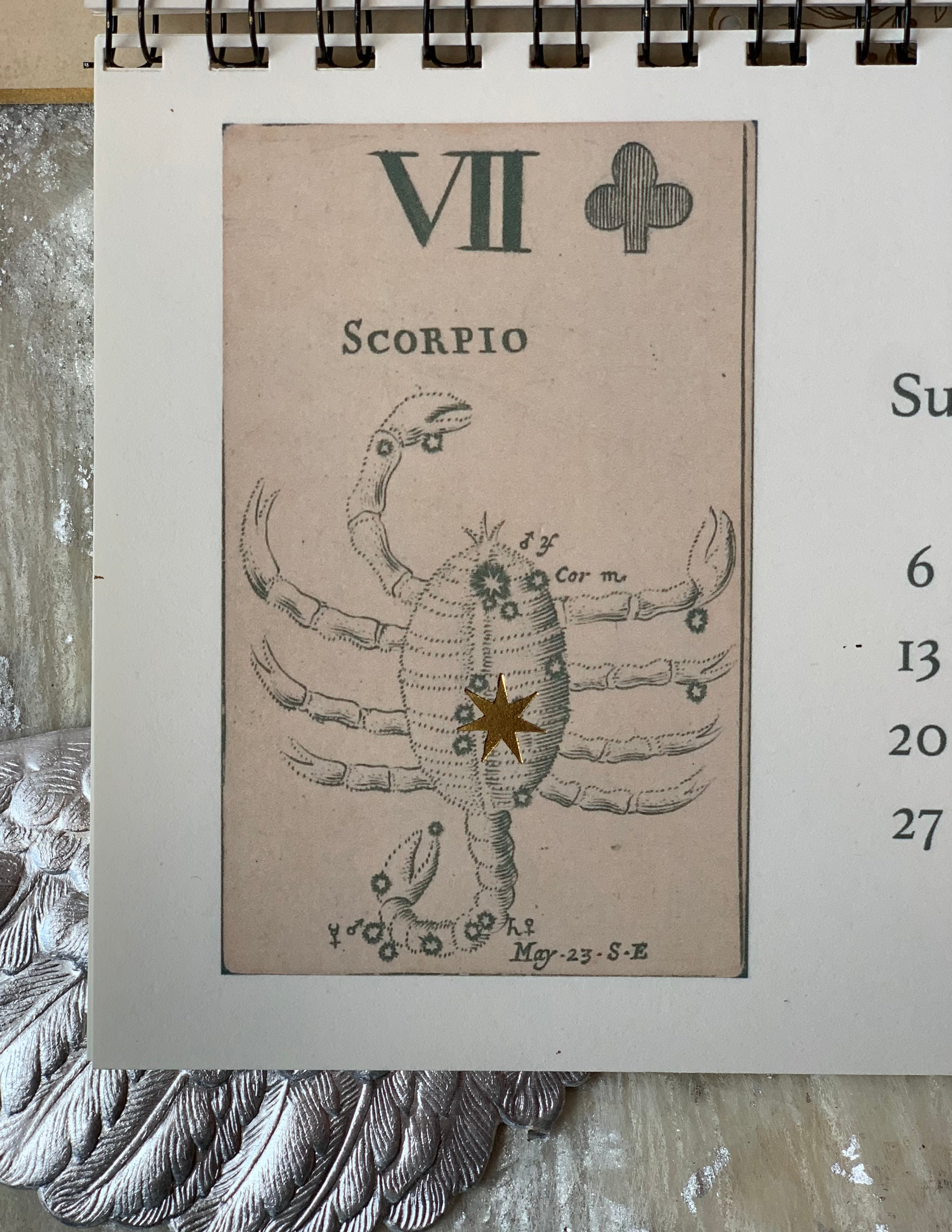 Parcel Stars and Signs Calendar
Updated for 2023:
Ancient imagery from a playing card deck of zodiac constellations reimagined on our own handmade desk calendar. A beautiful little starburst is strategically foil-pressed on every month.  Designed, printed and bound in-house.
At the end of the year, cut the images off and use as either postcards or little art prints.