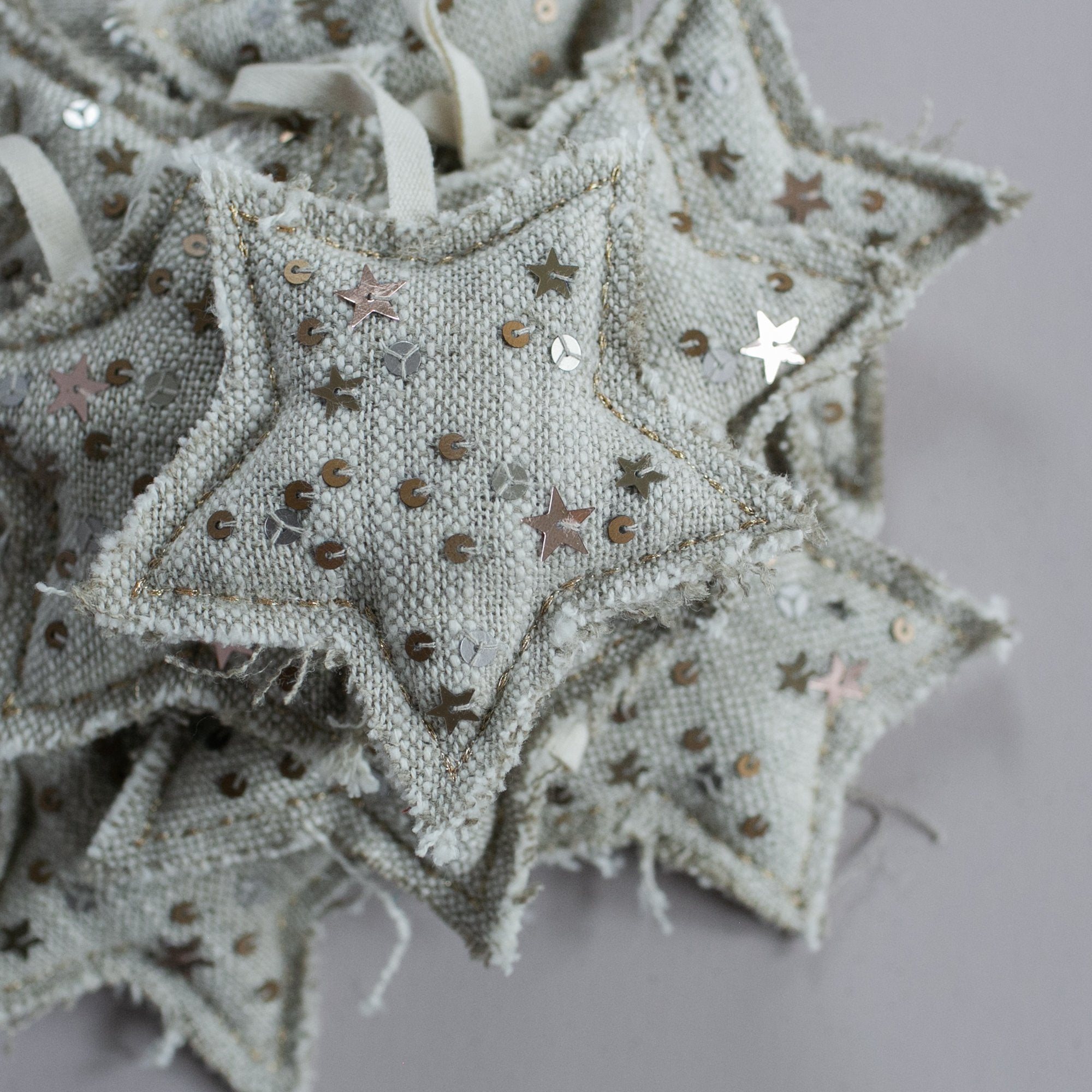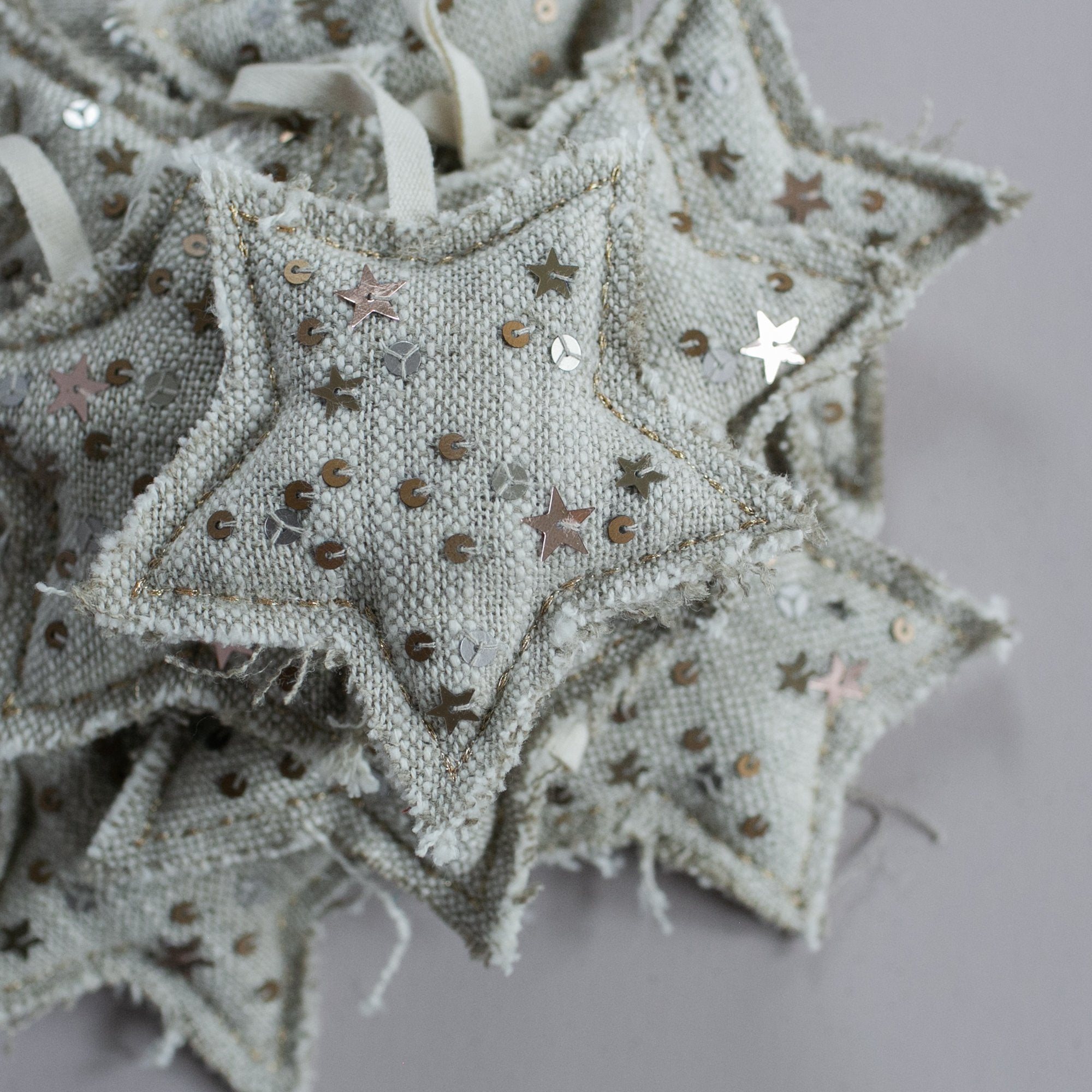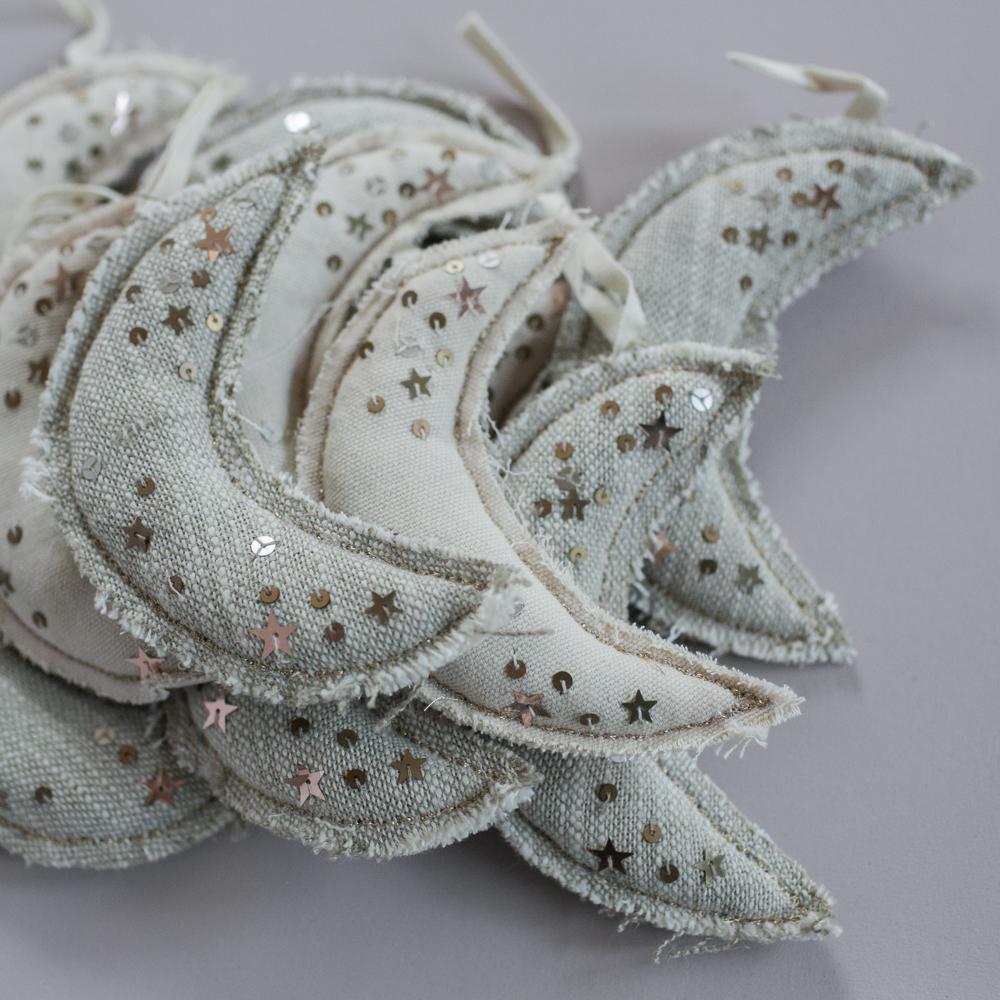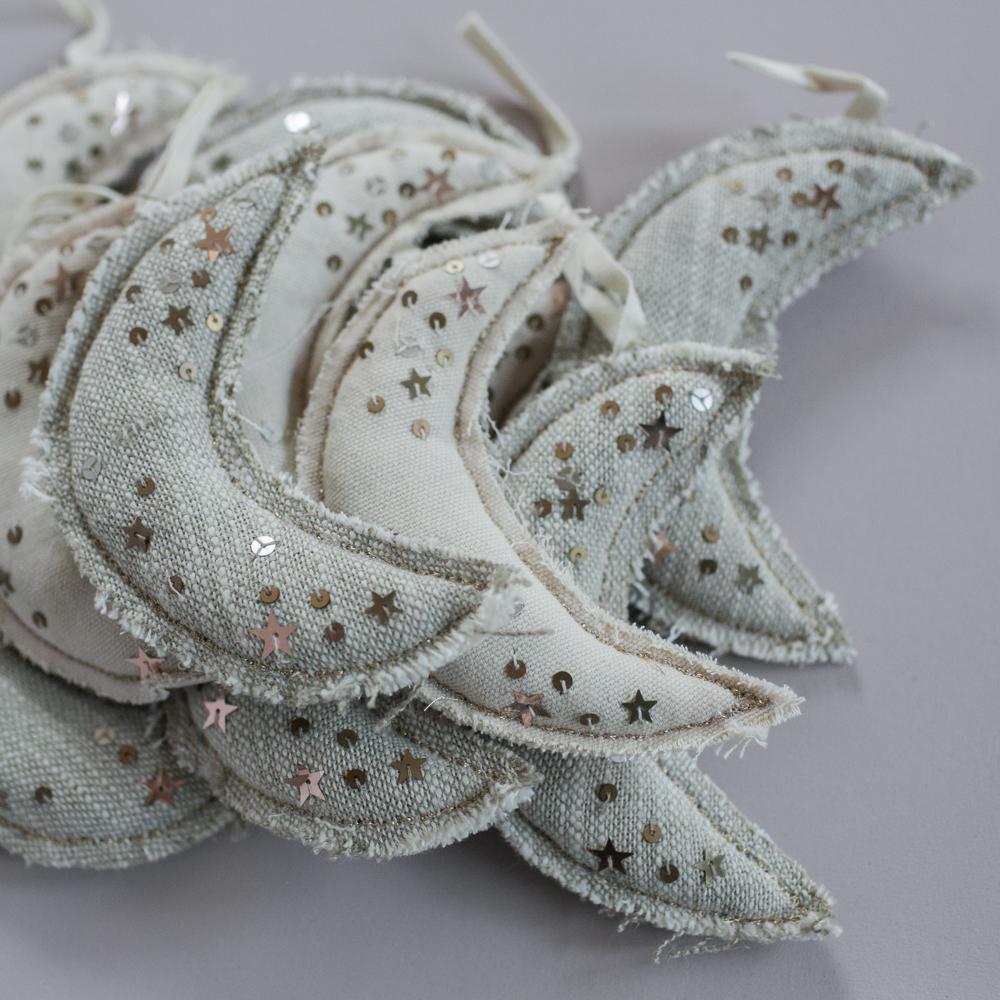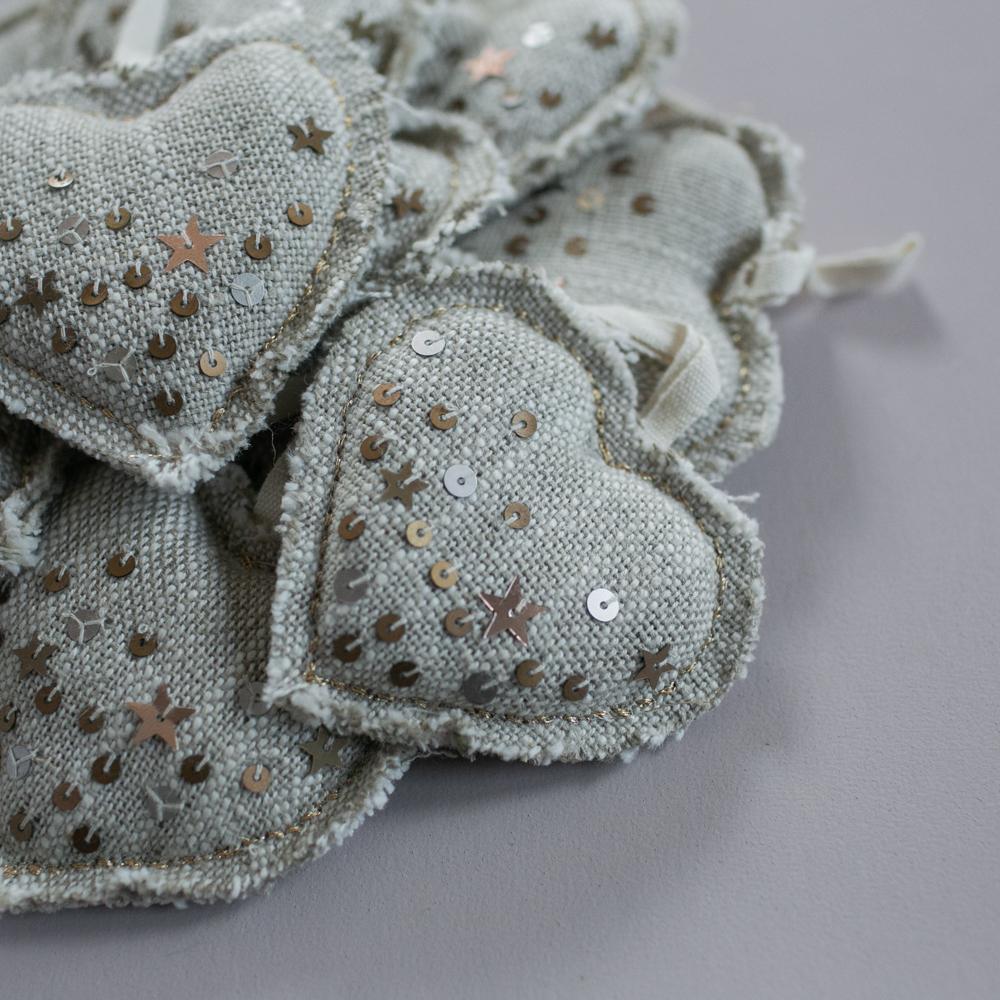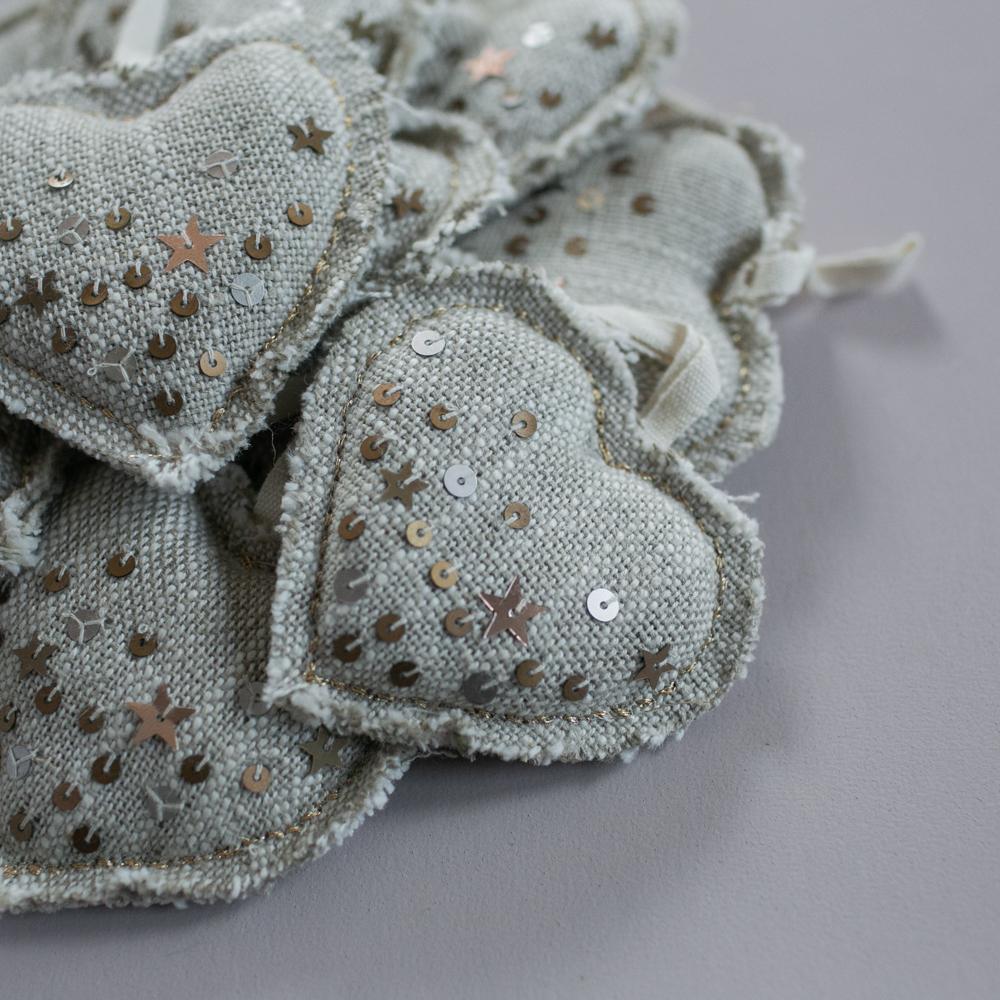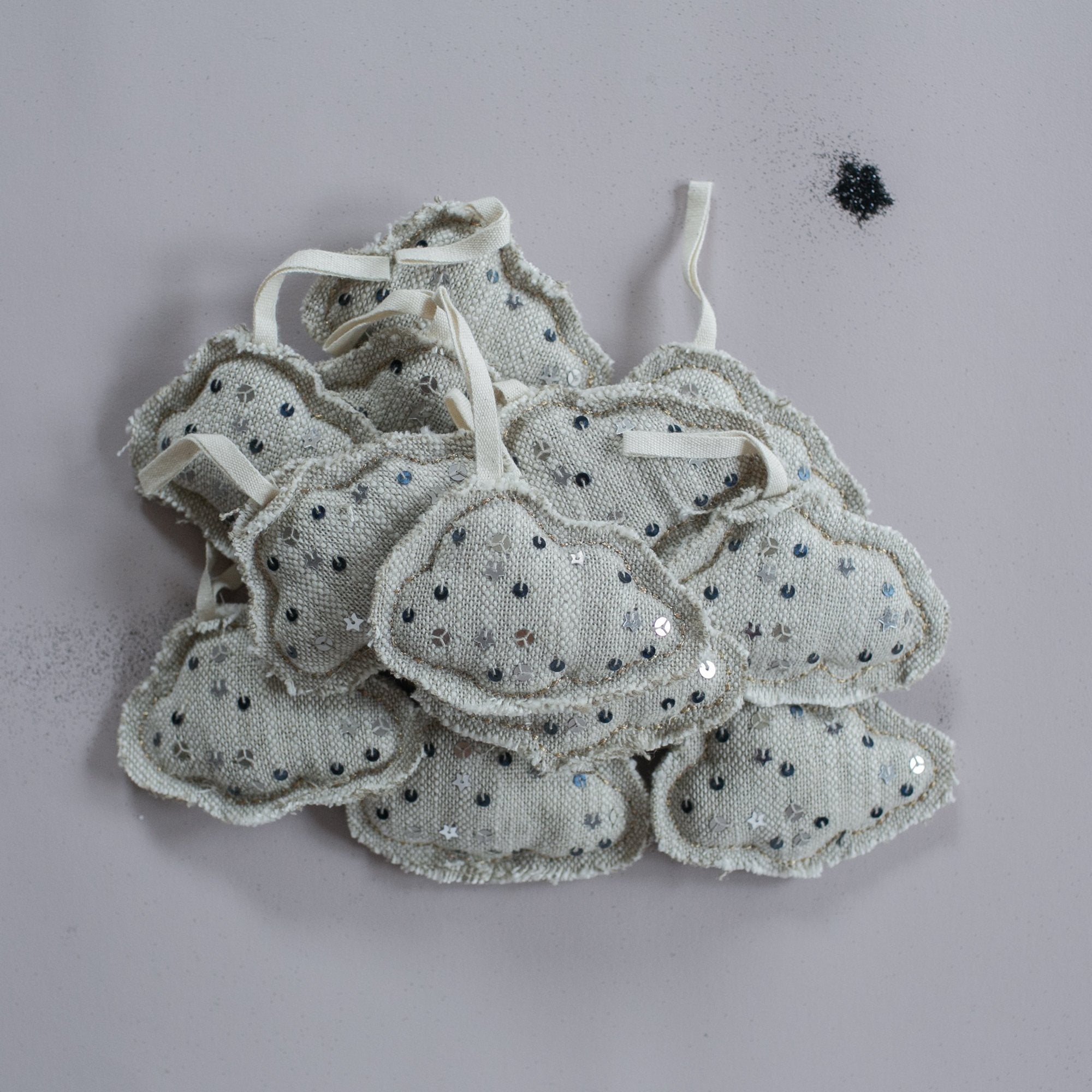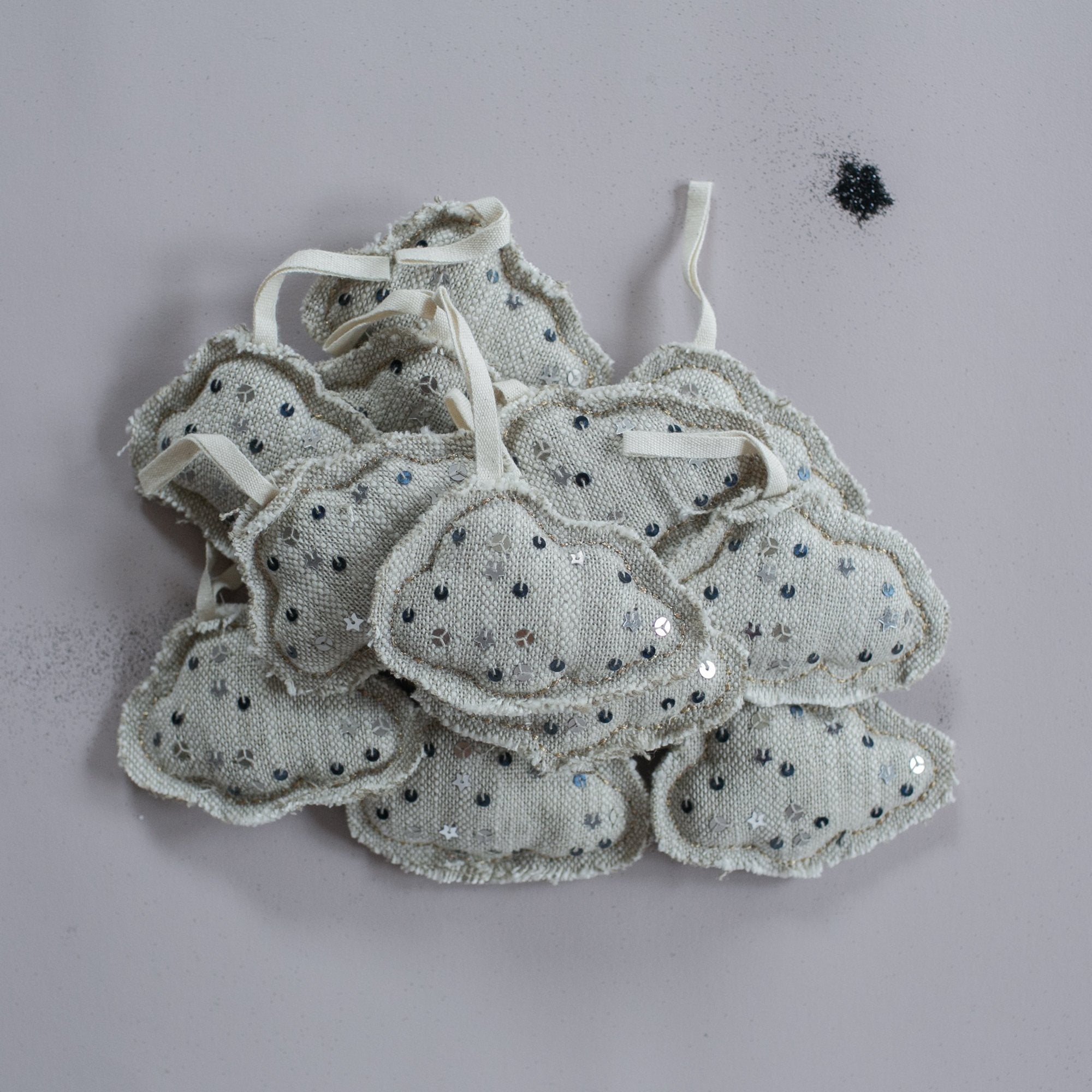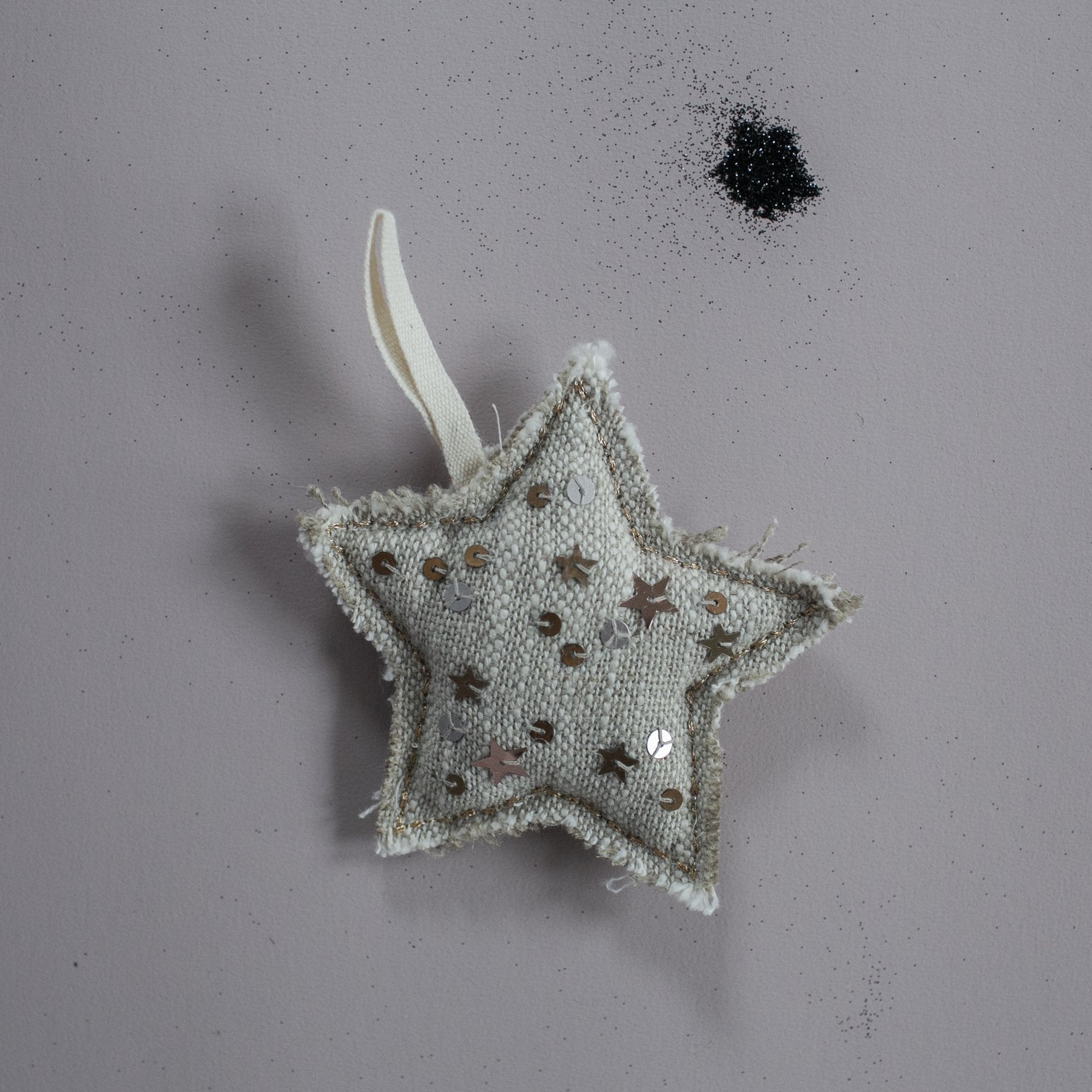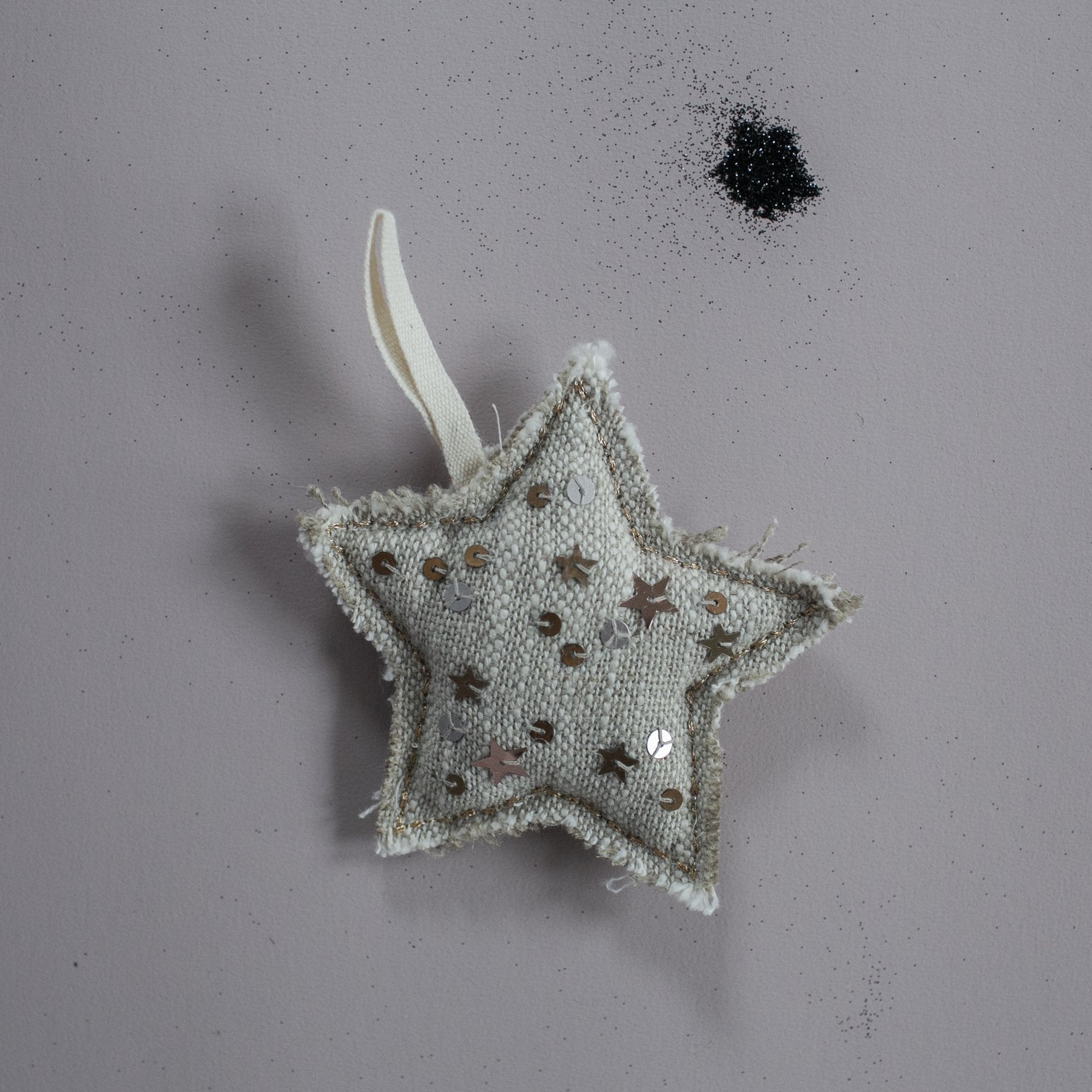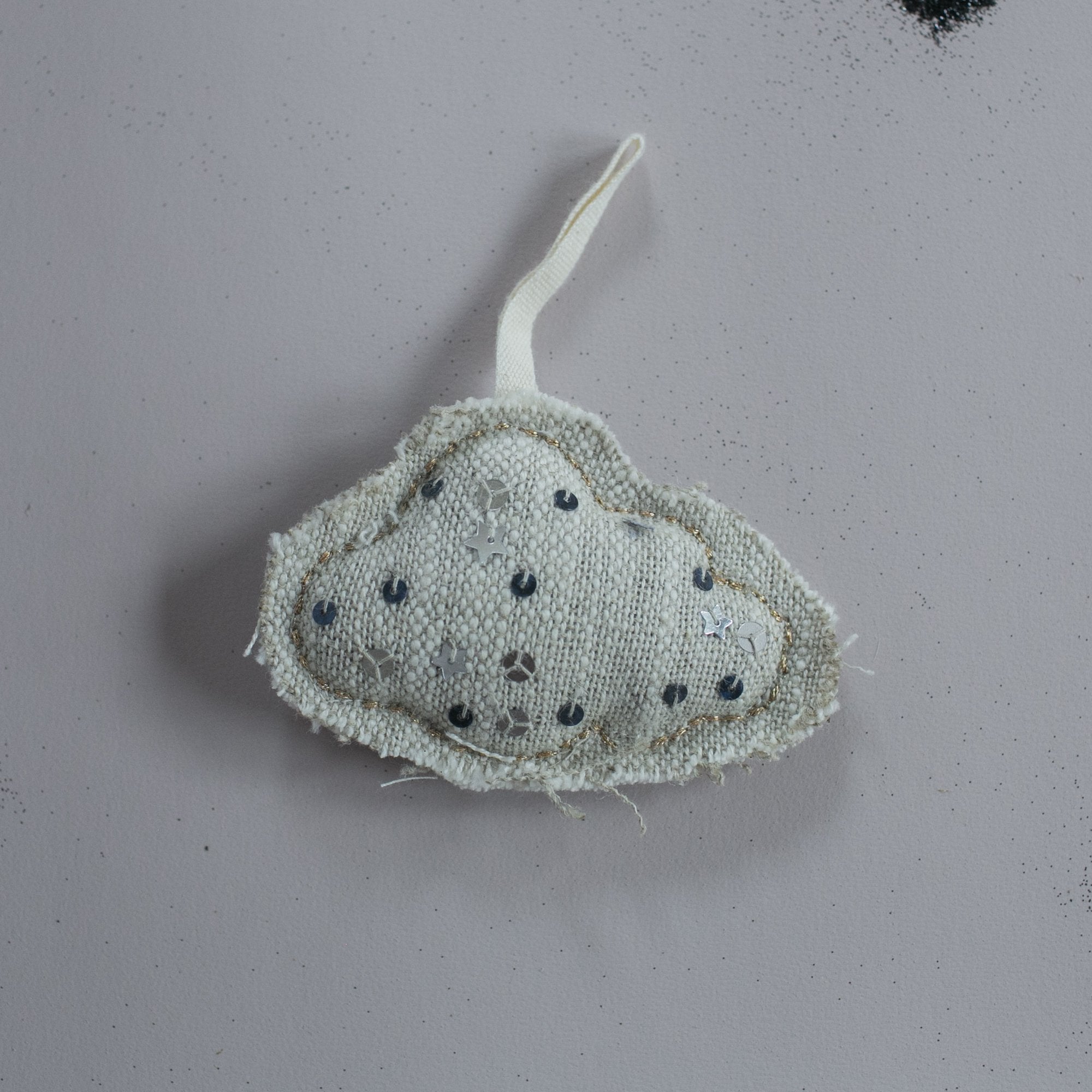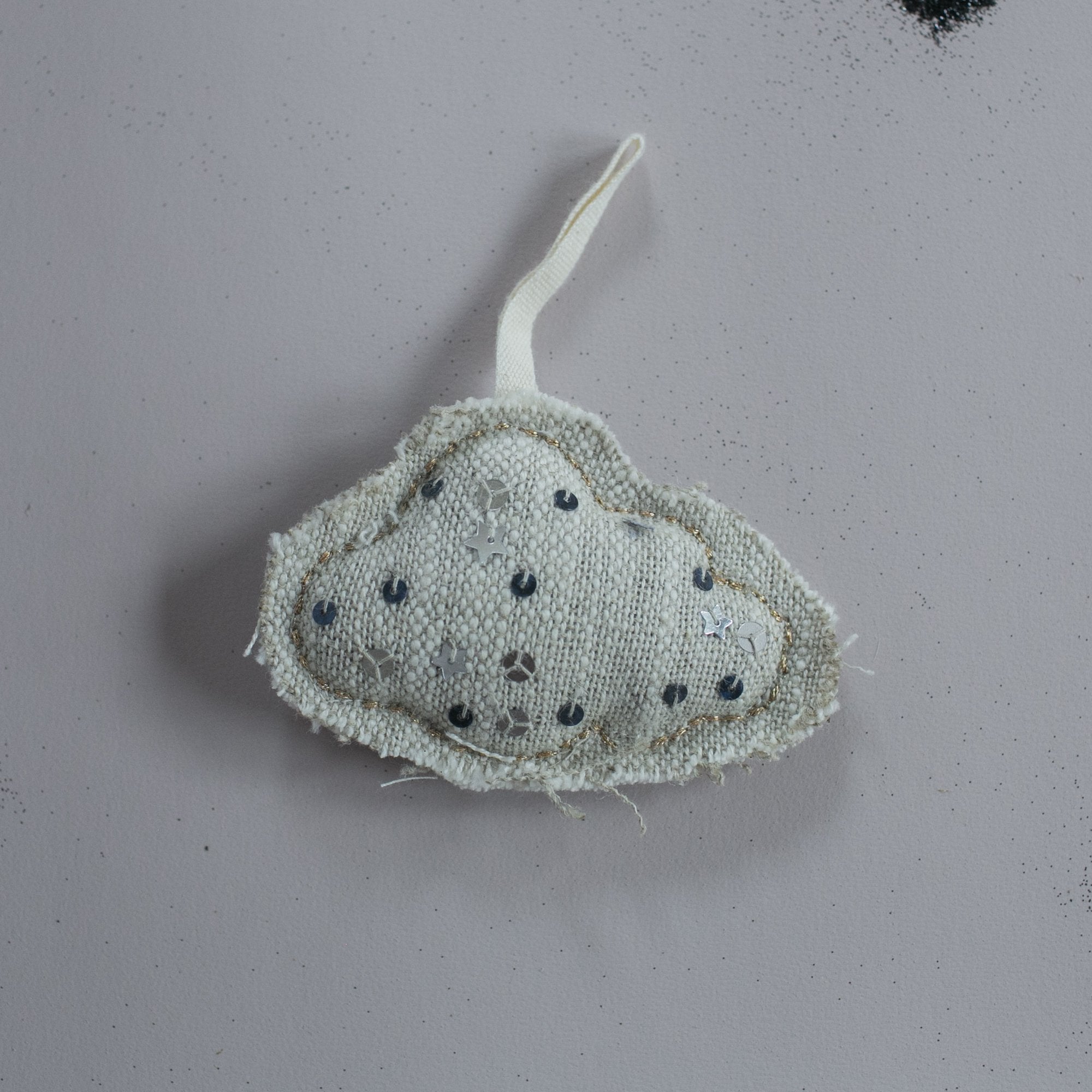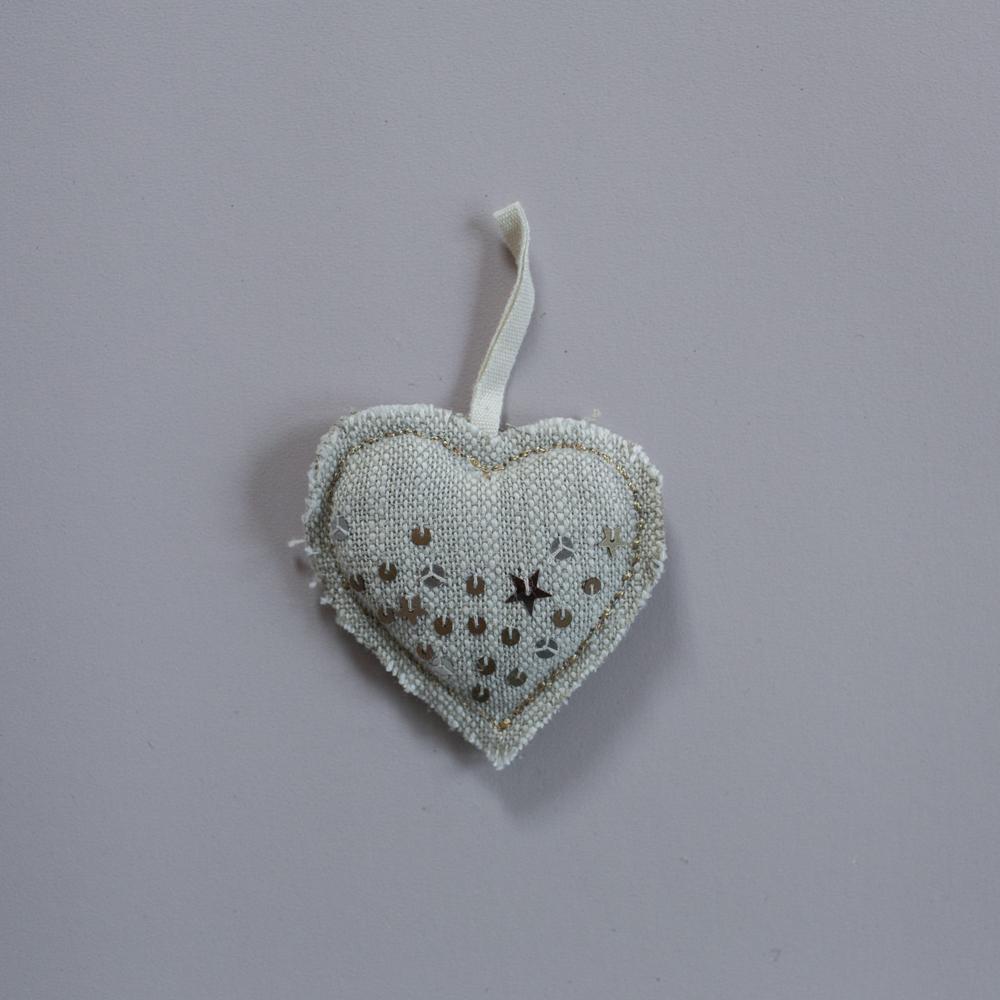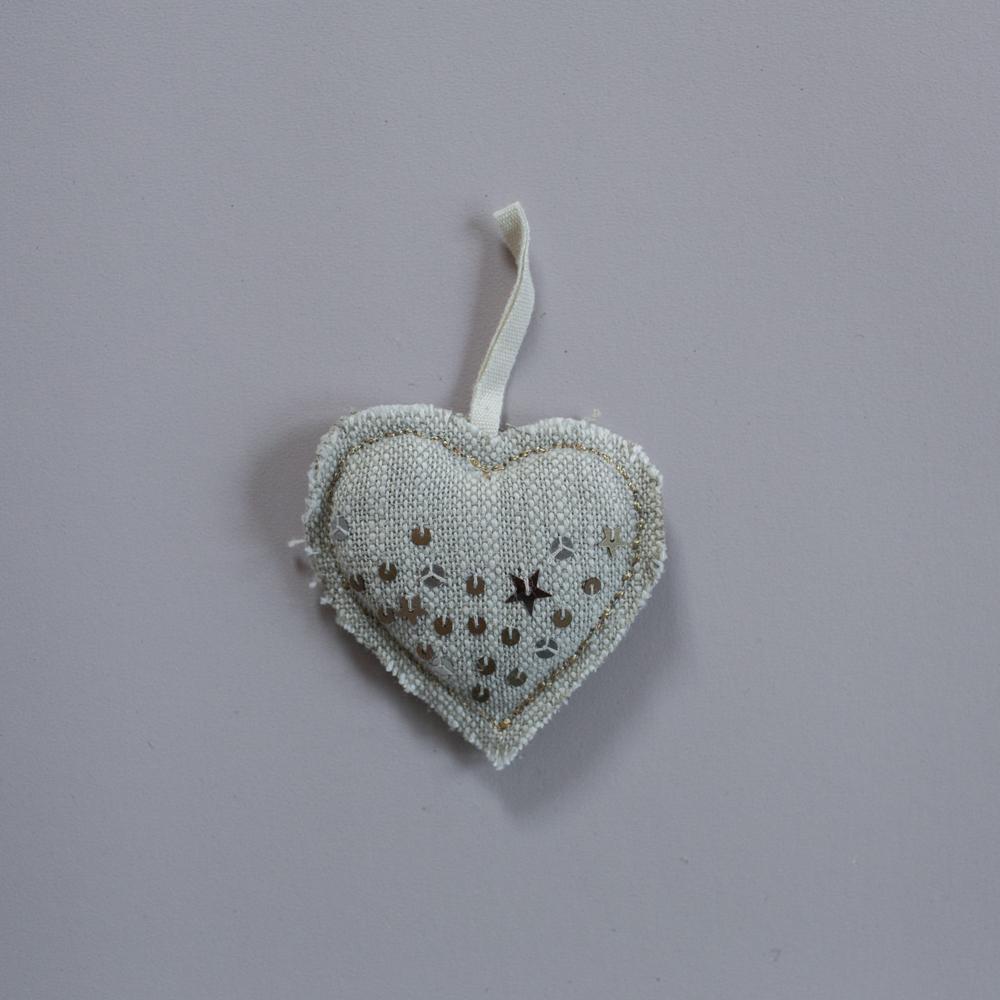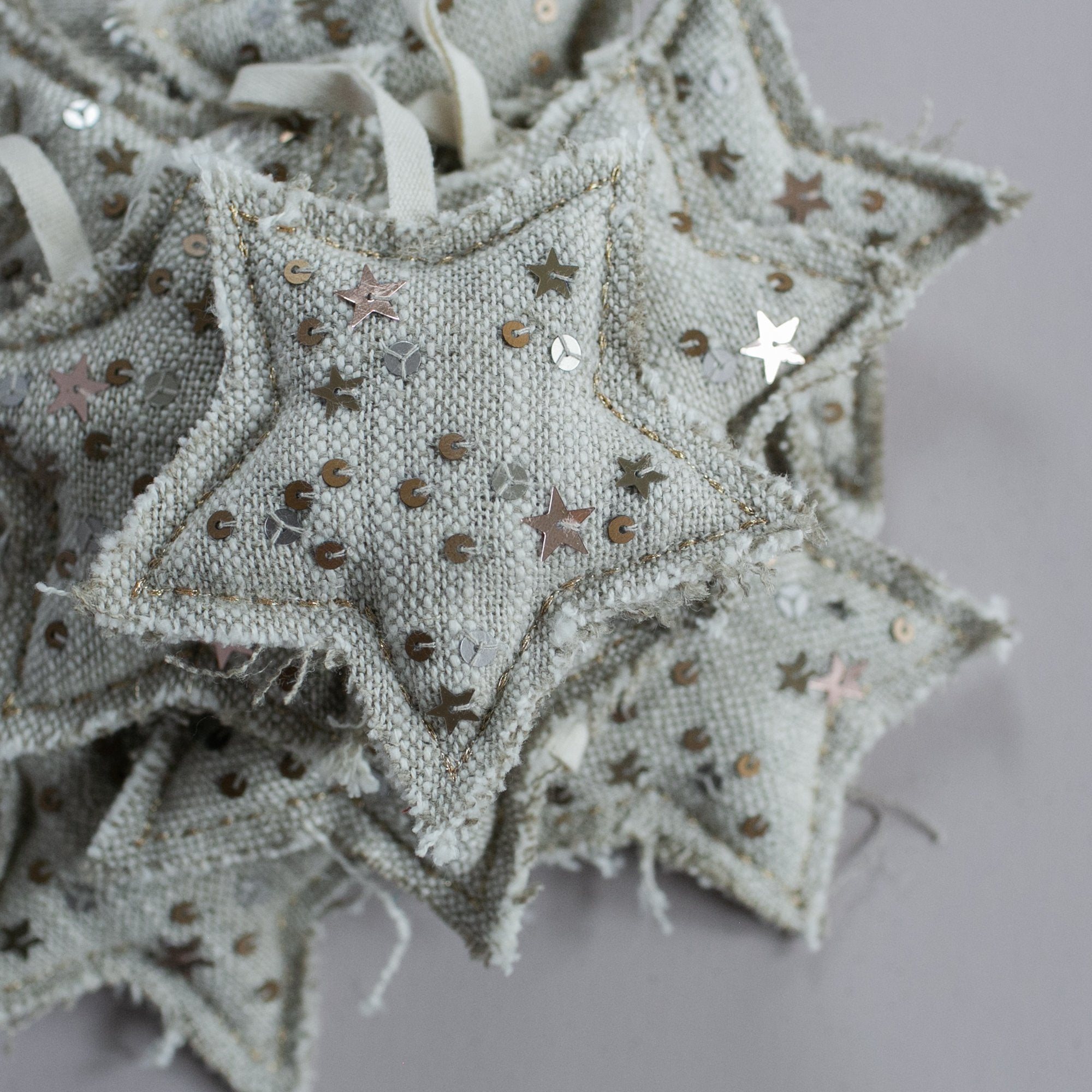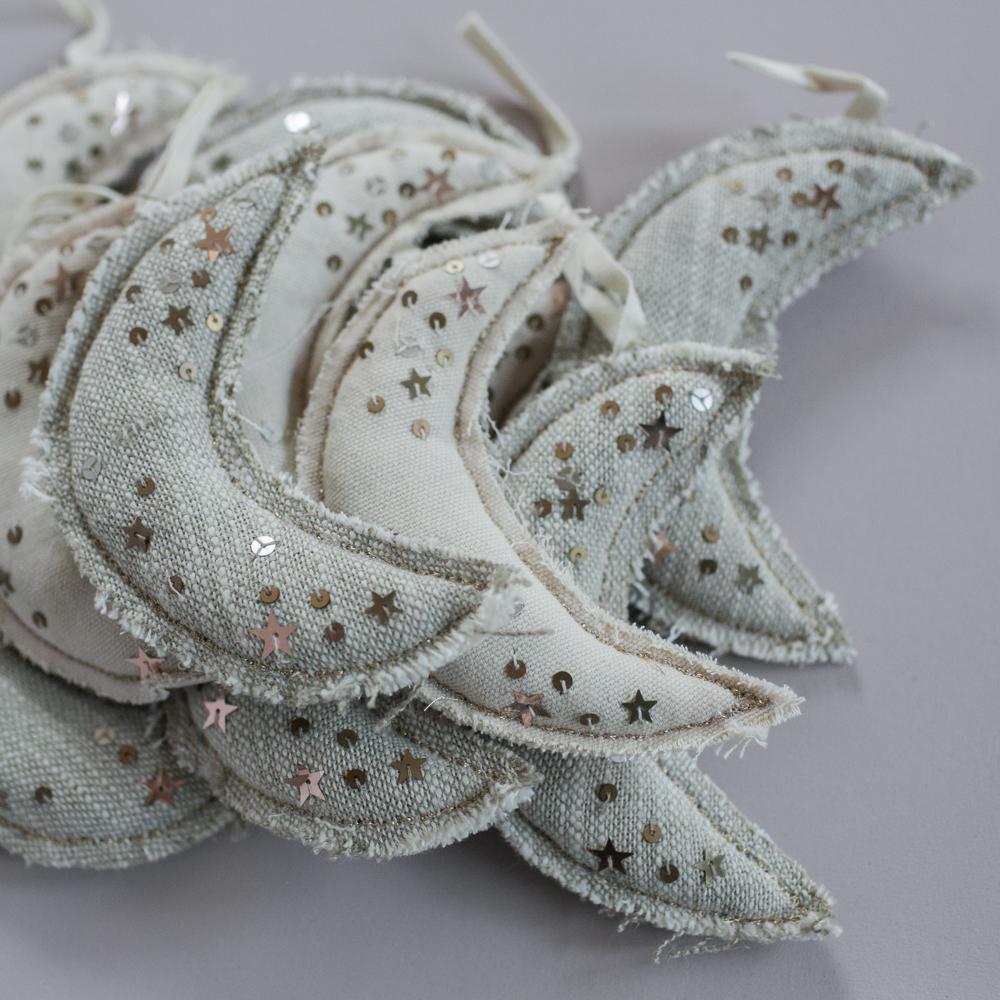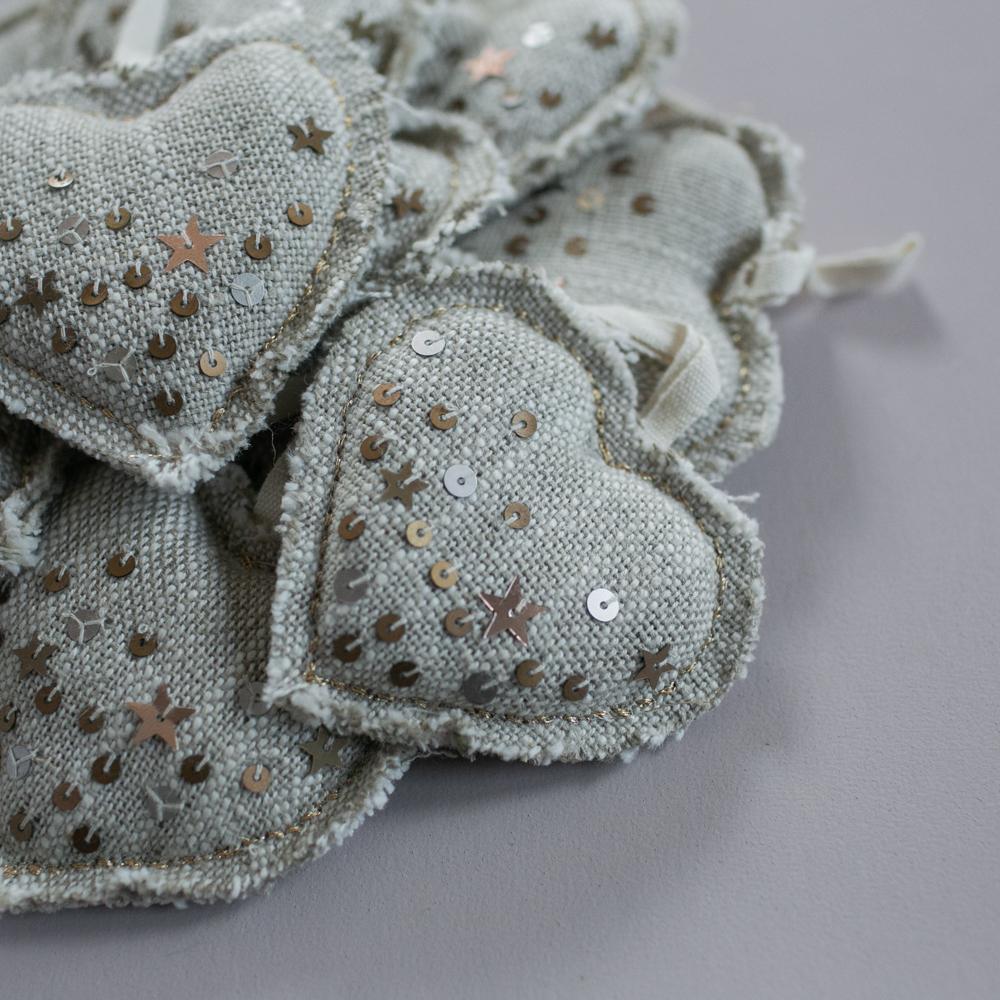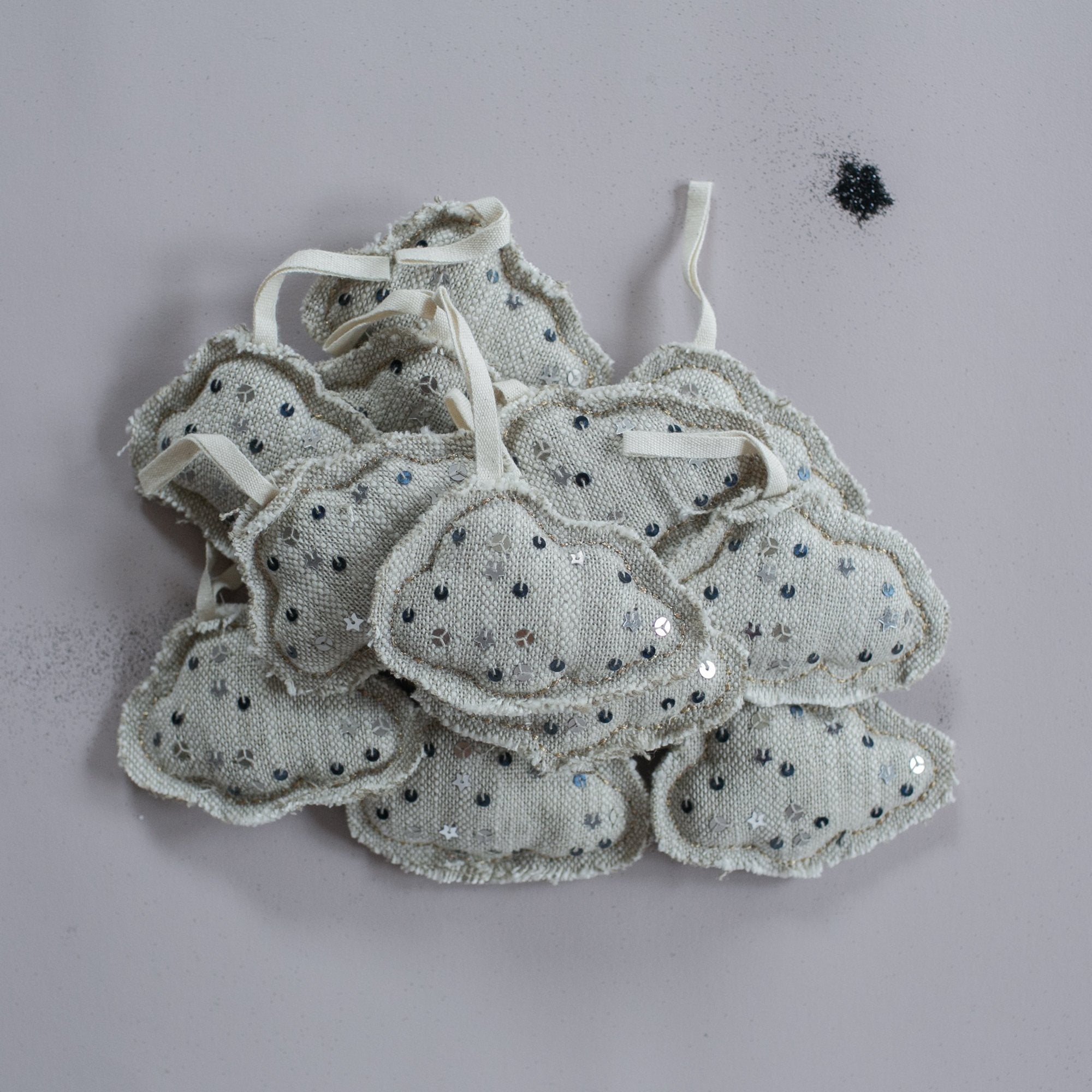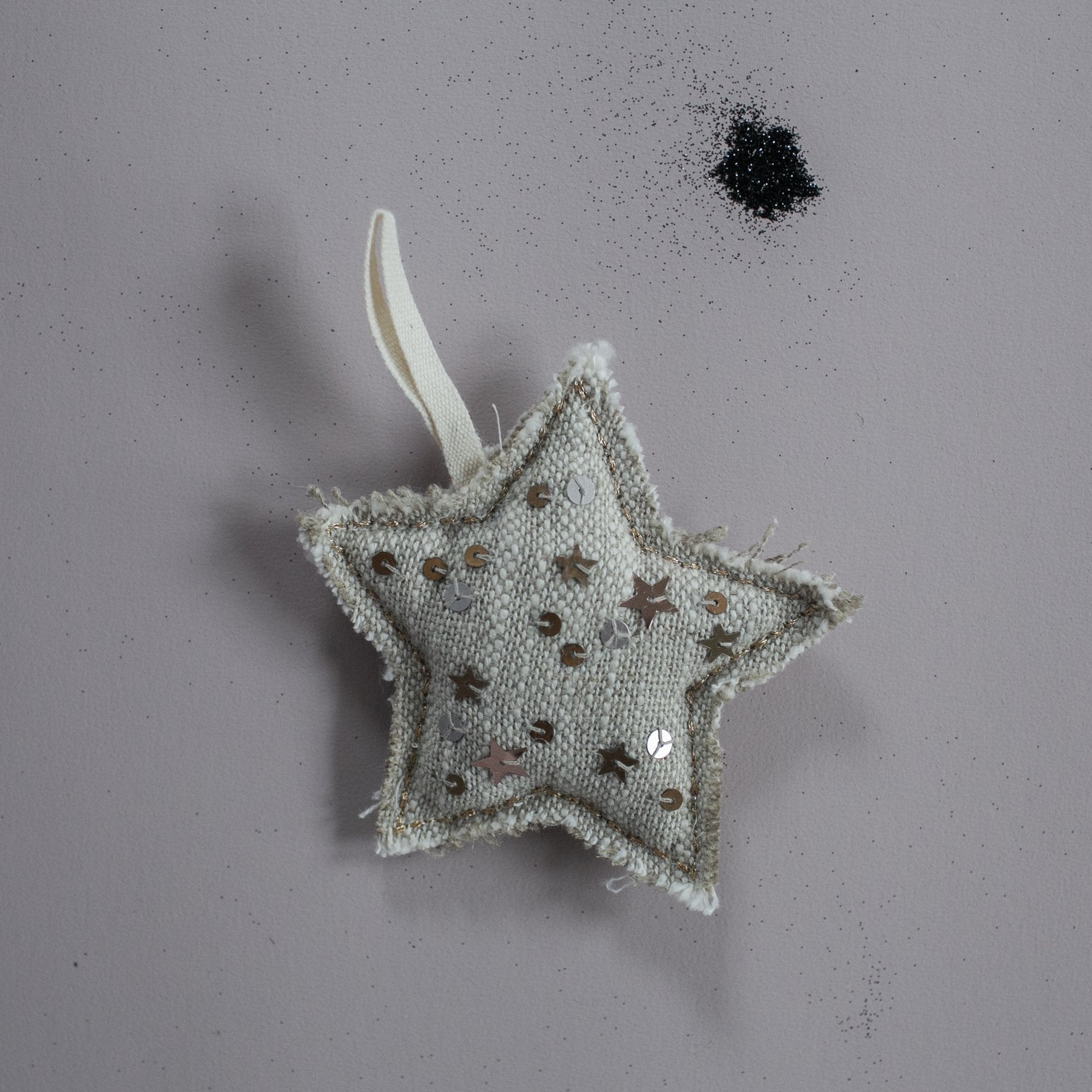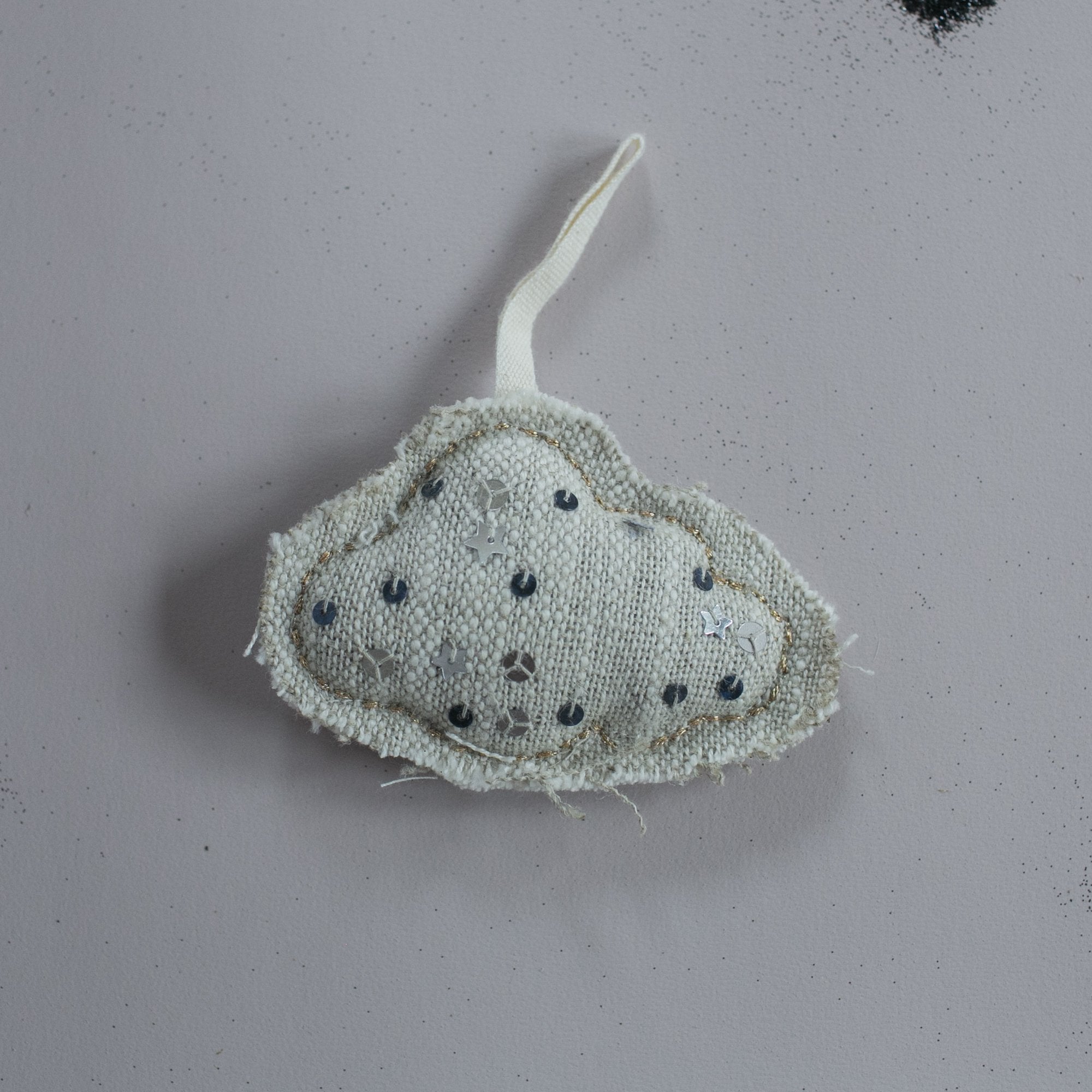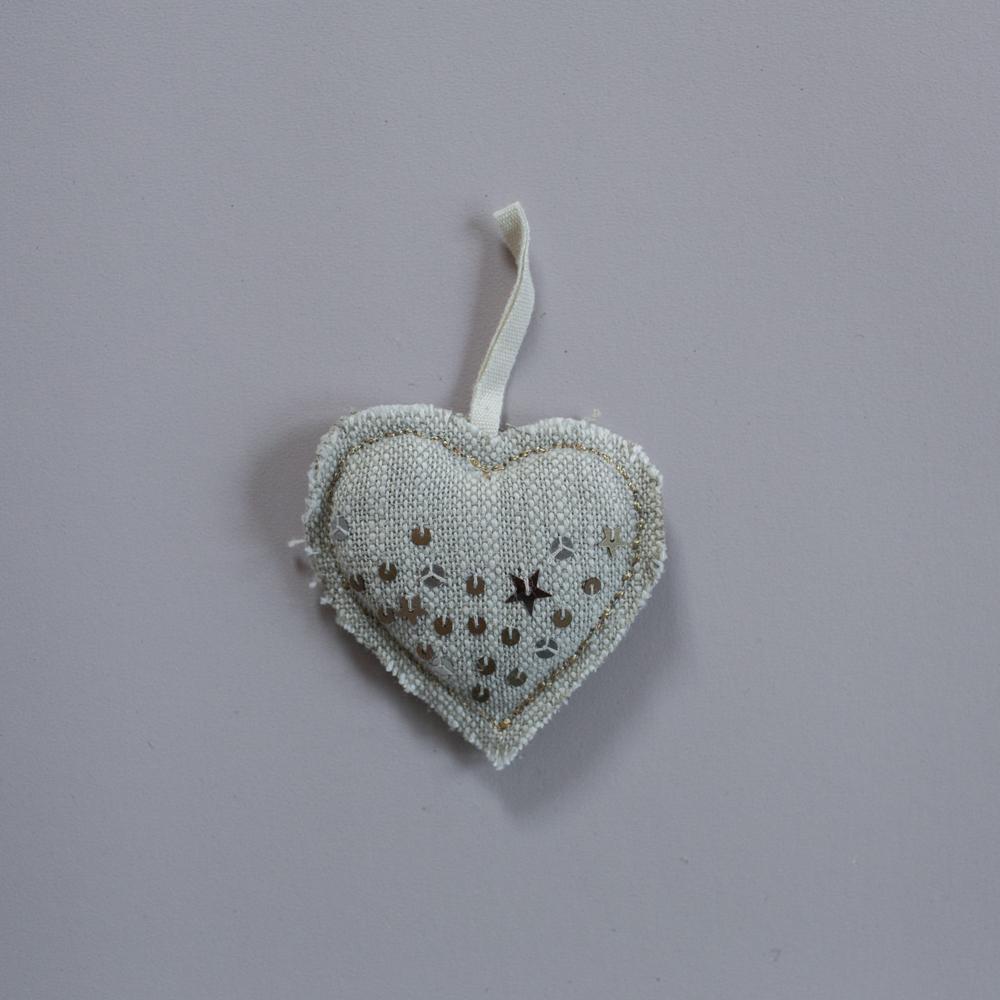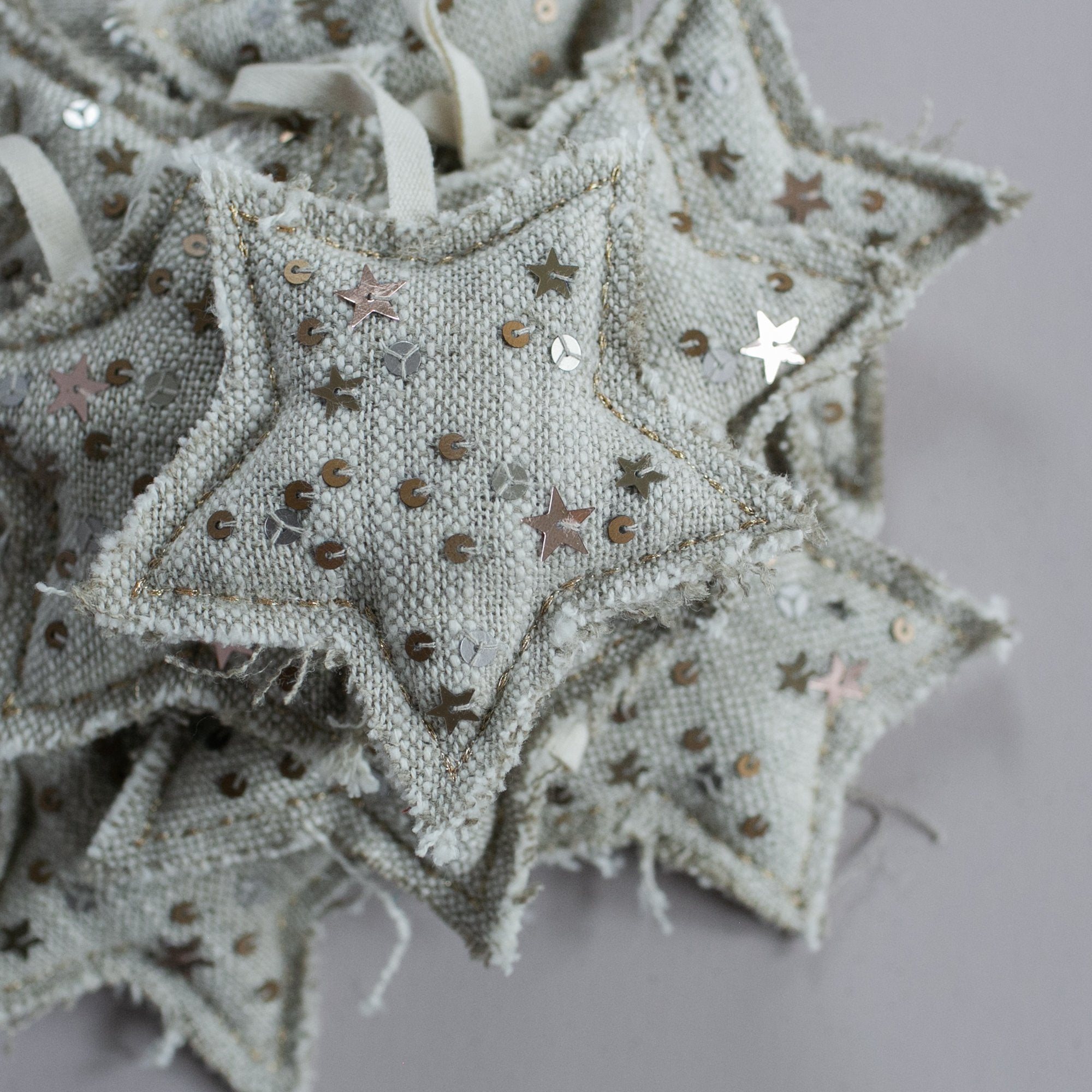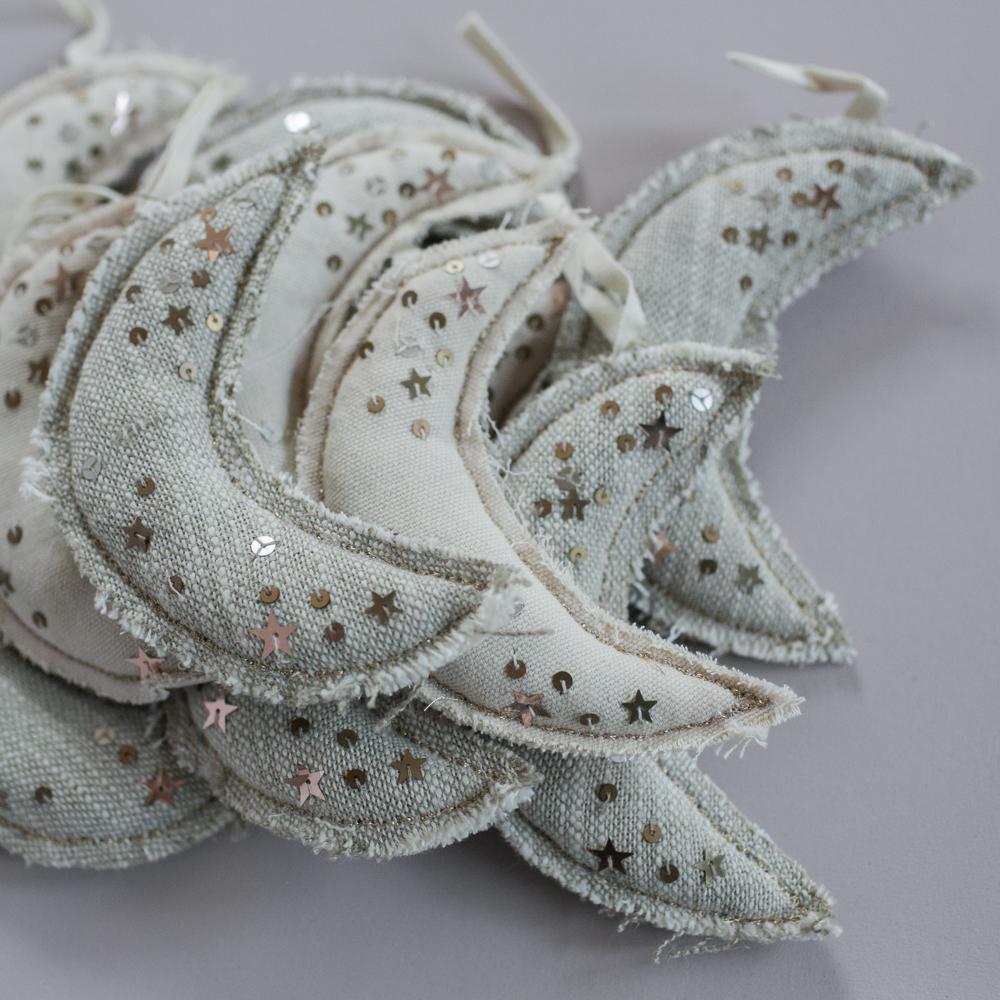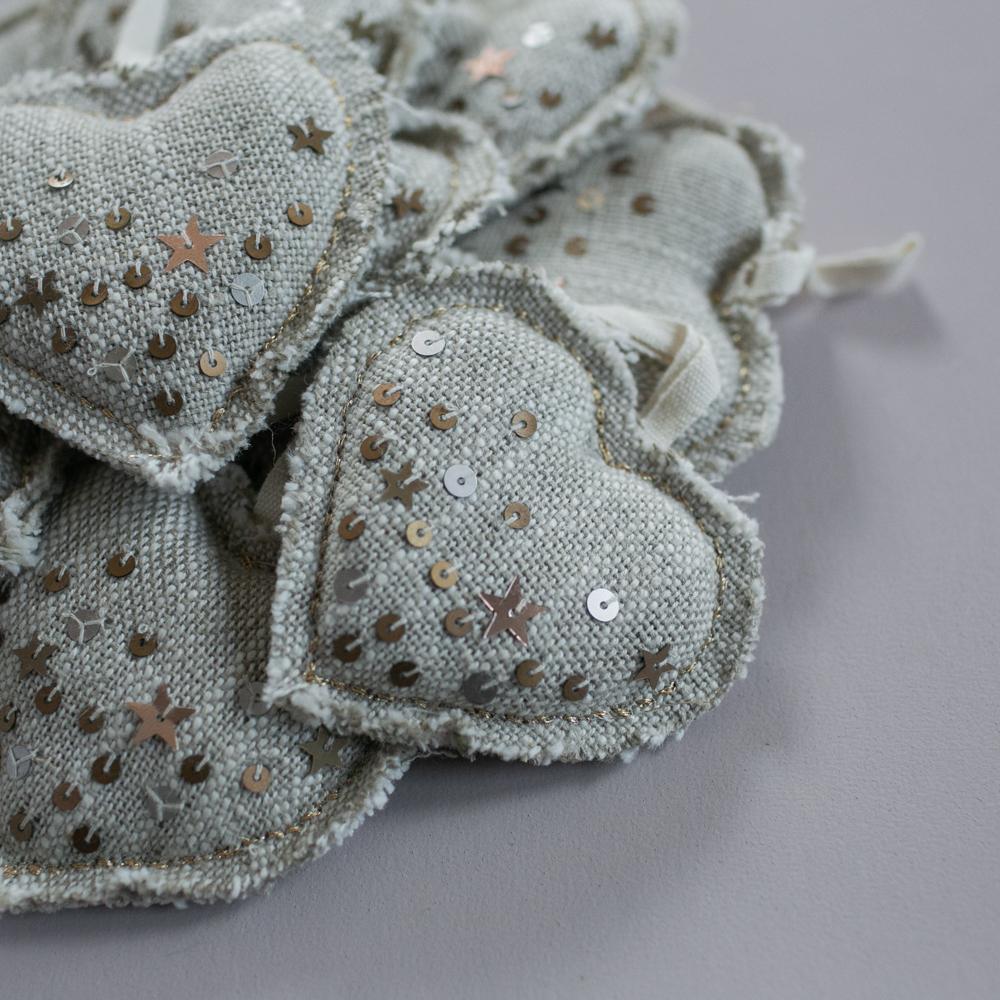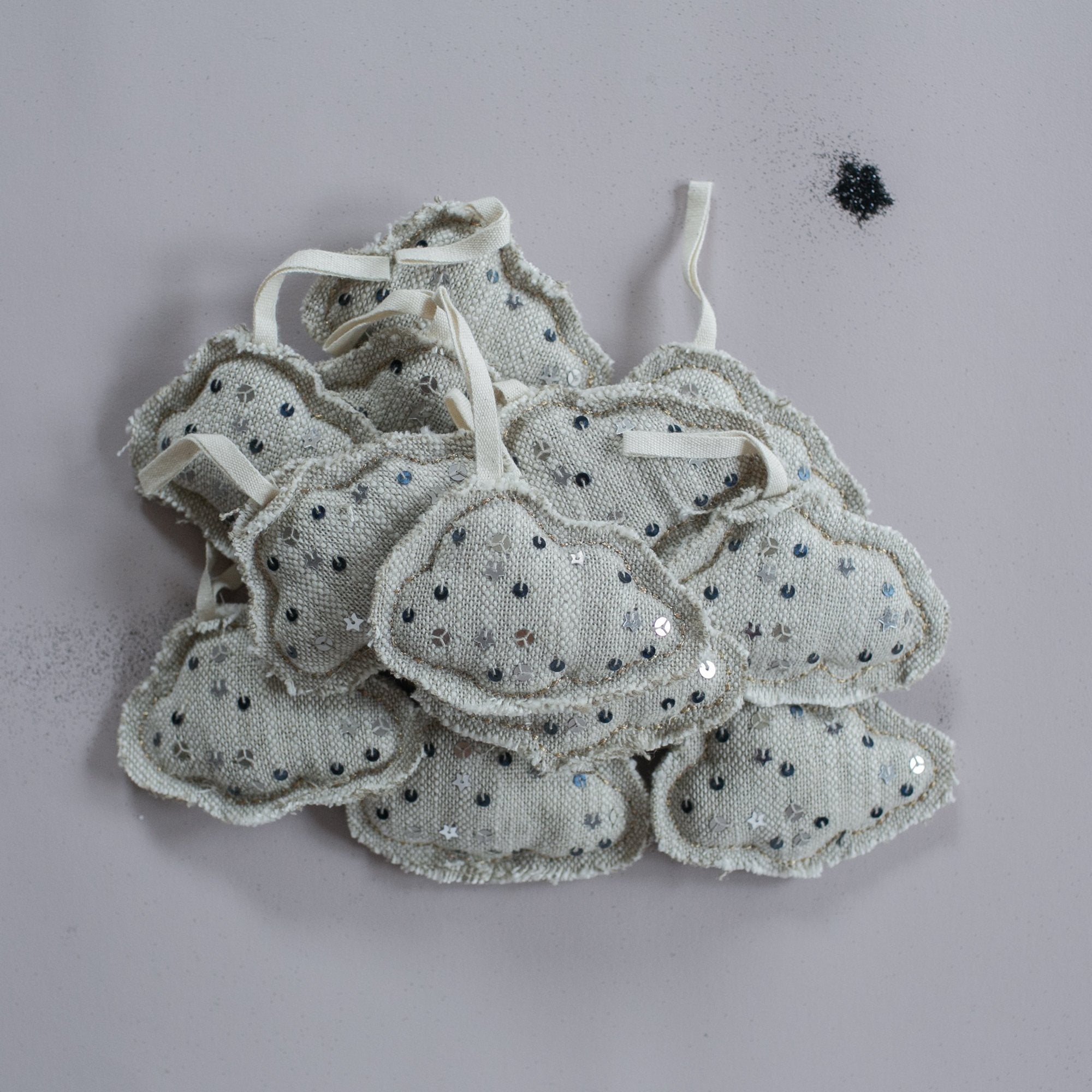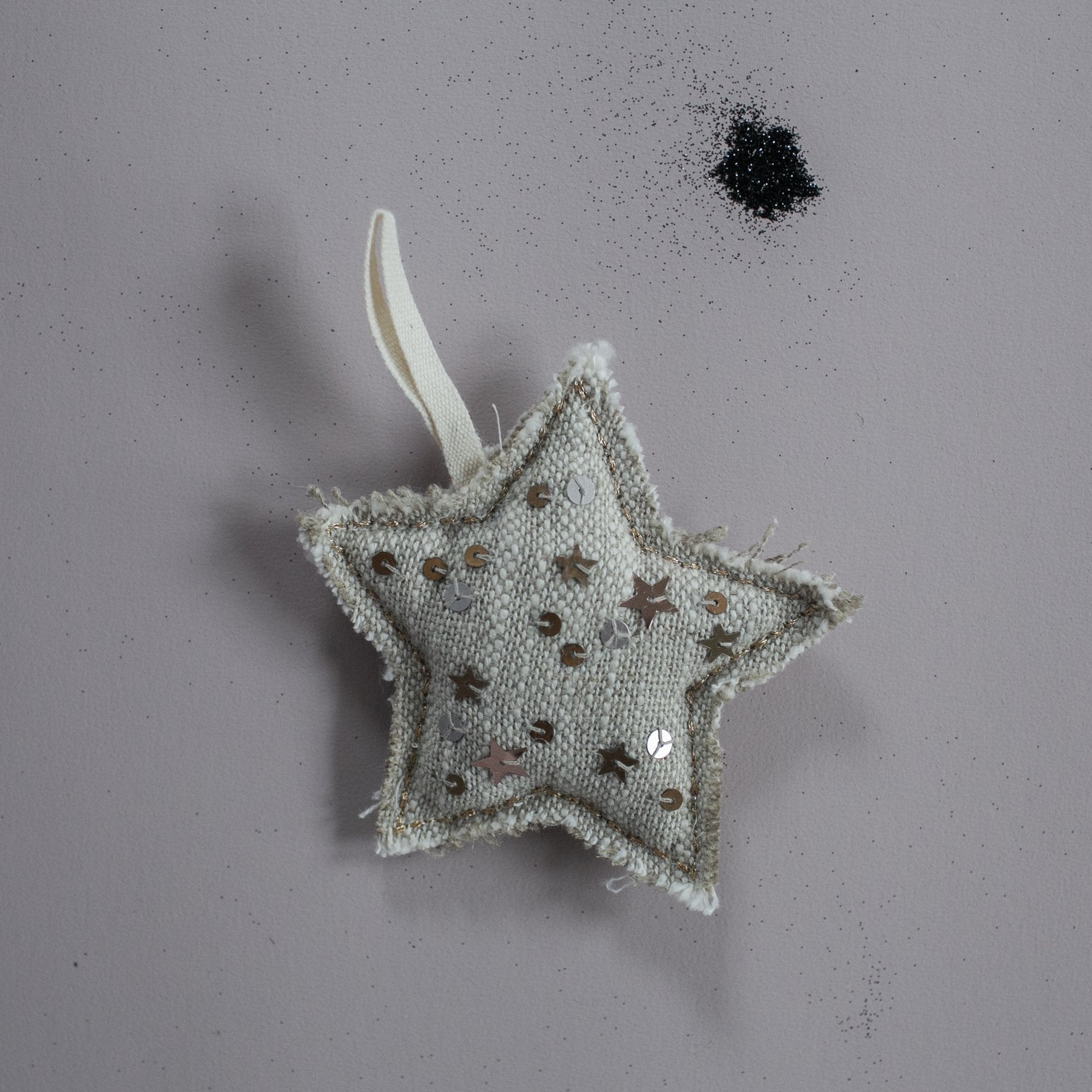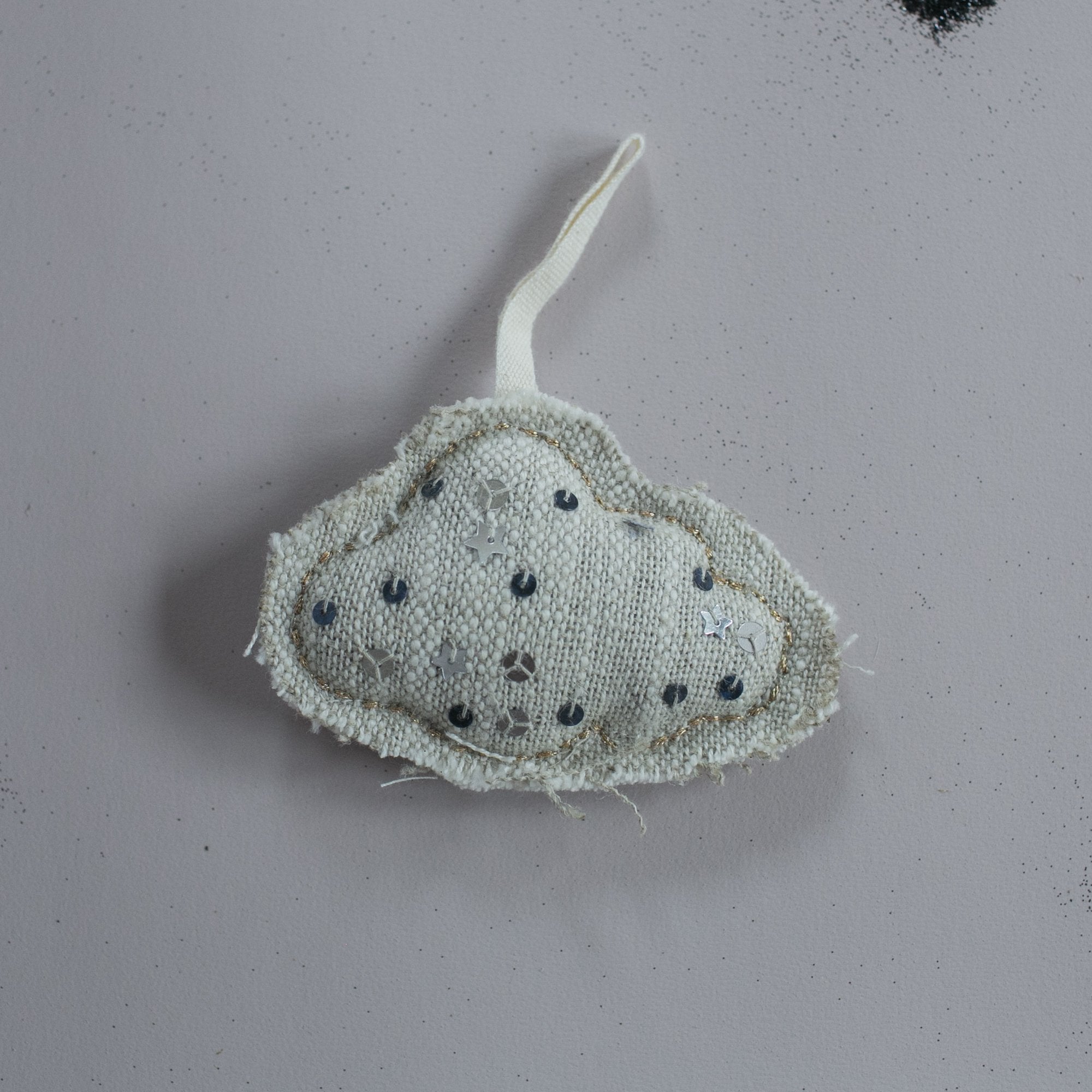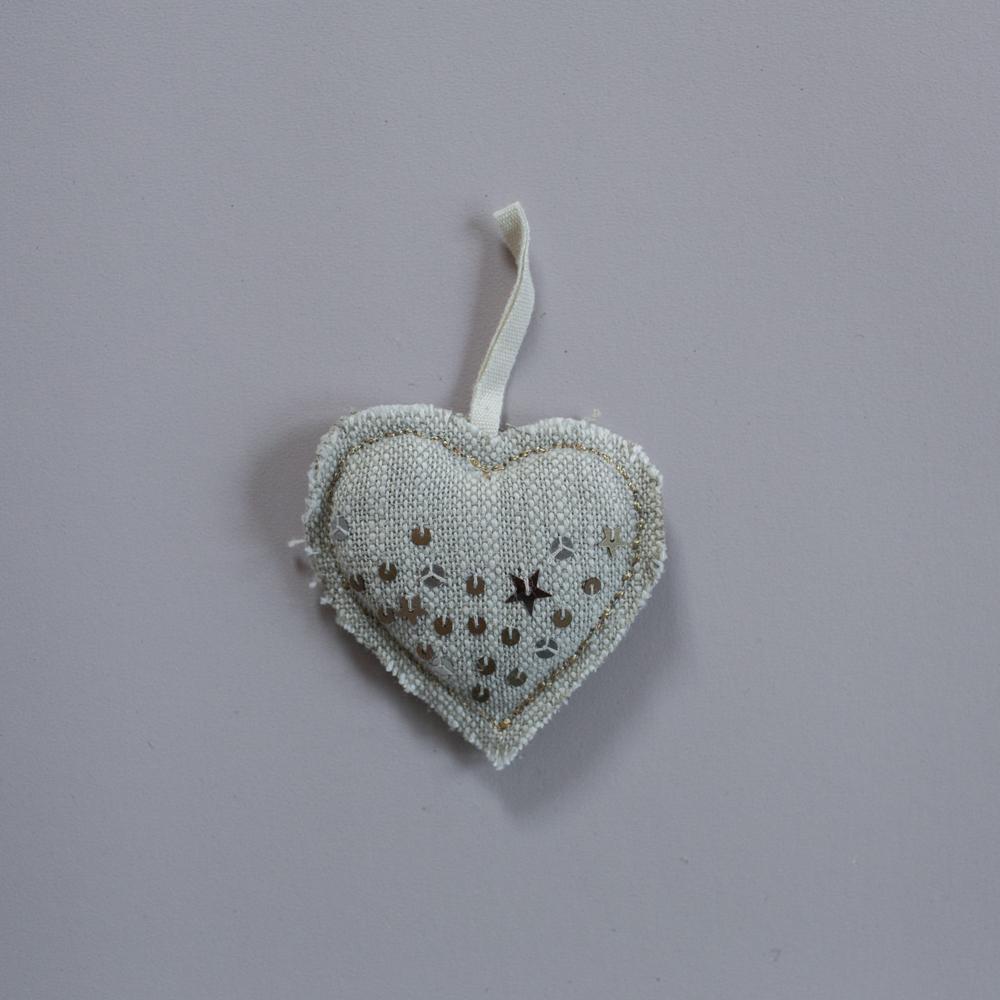 Metallic Sequin Confetti Lavender-filled Ornaments
Dappled with a smattering of metallic sequins and sequins, these ornaments come in an assortment of shapes:  star, crescent moon, heart, and cloud.  A bonus of these is that they are filled with French lavender, making them not only a beautiful little ornament or gift topper, but they also make a swell sachet for your drawer or wardrobe.
You will receive one ornament of your choosing.
These are extra-special to us because they reminiscent of sweet ornaments of past years that we created in very limited quantity for a beautiful friend's baby shower.