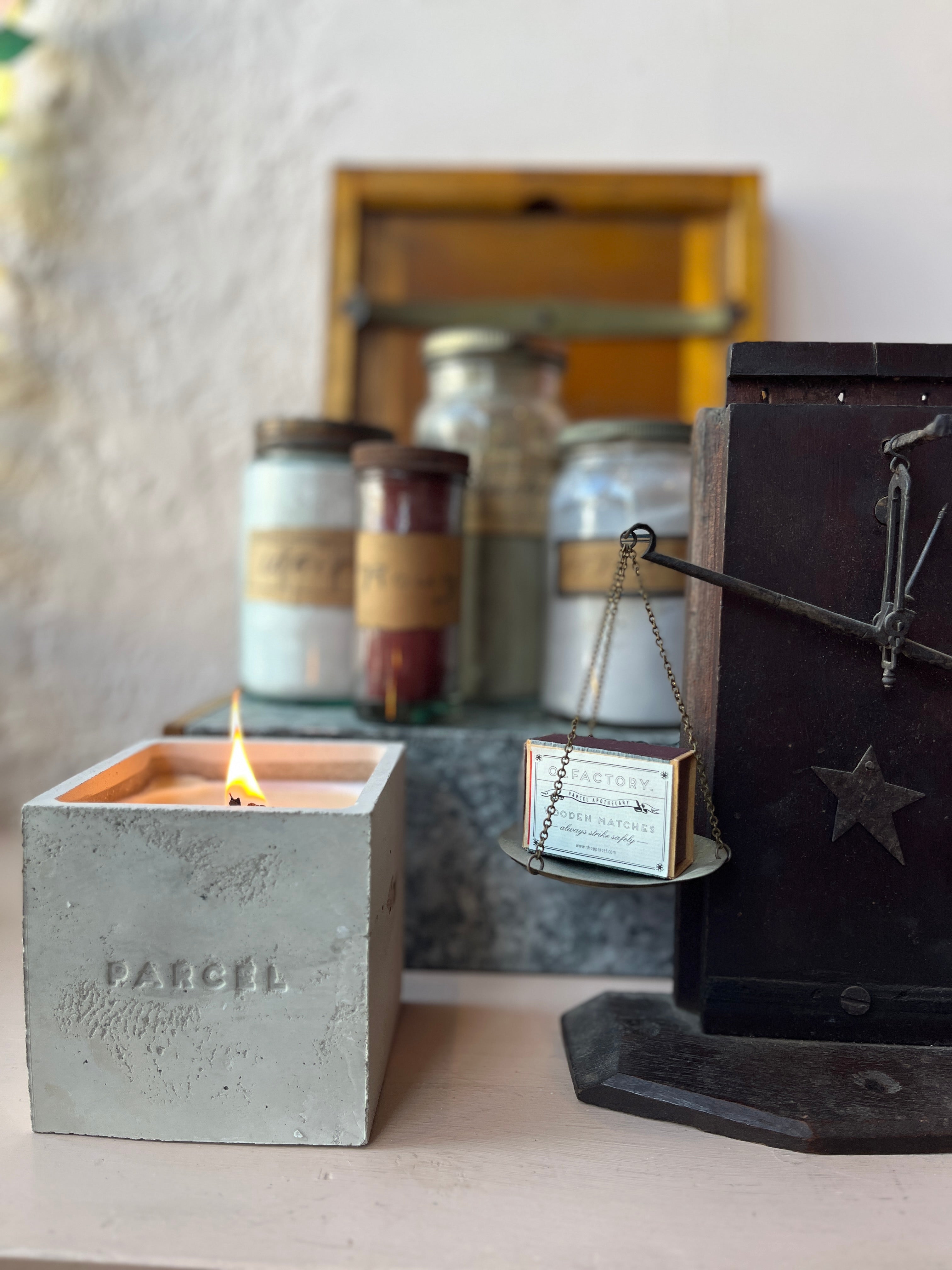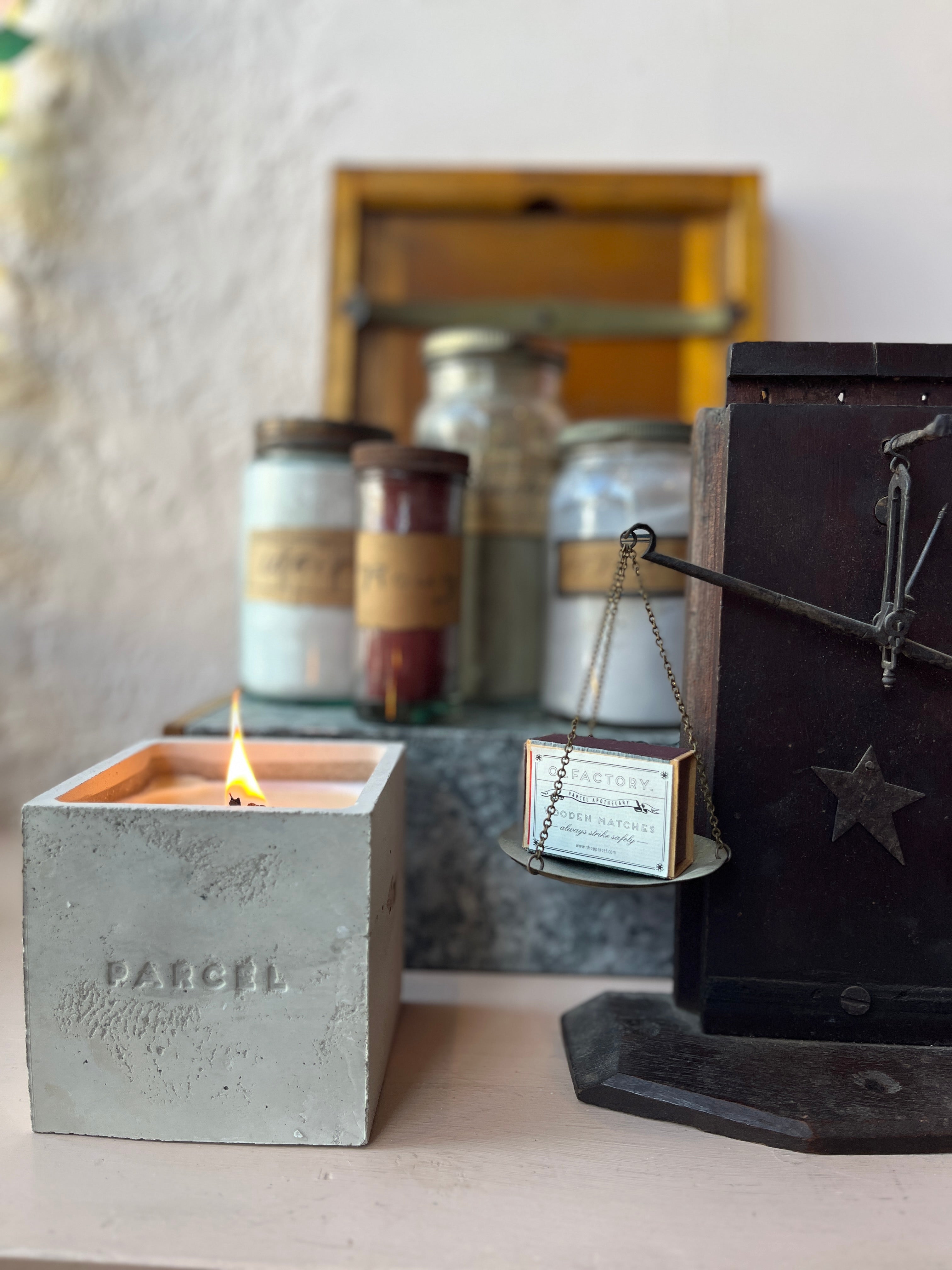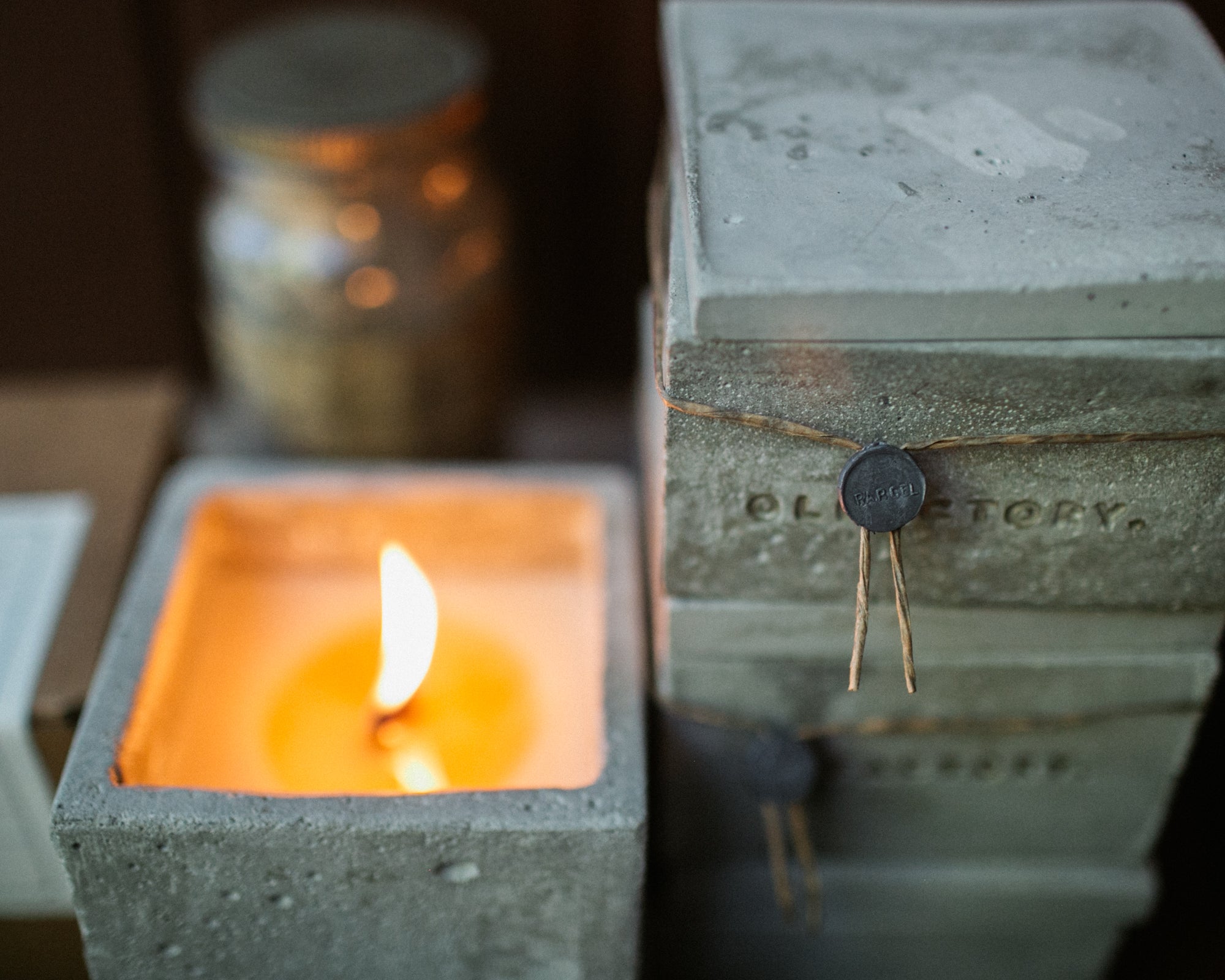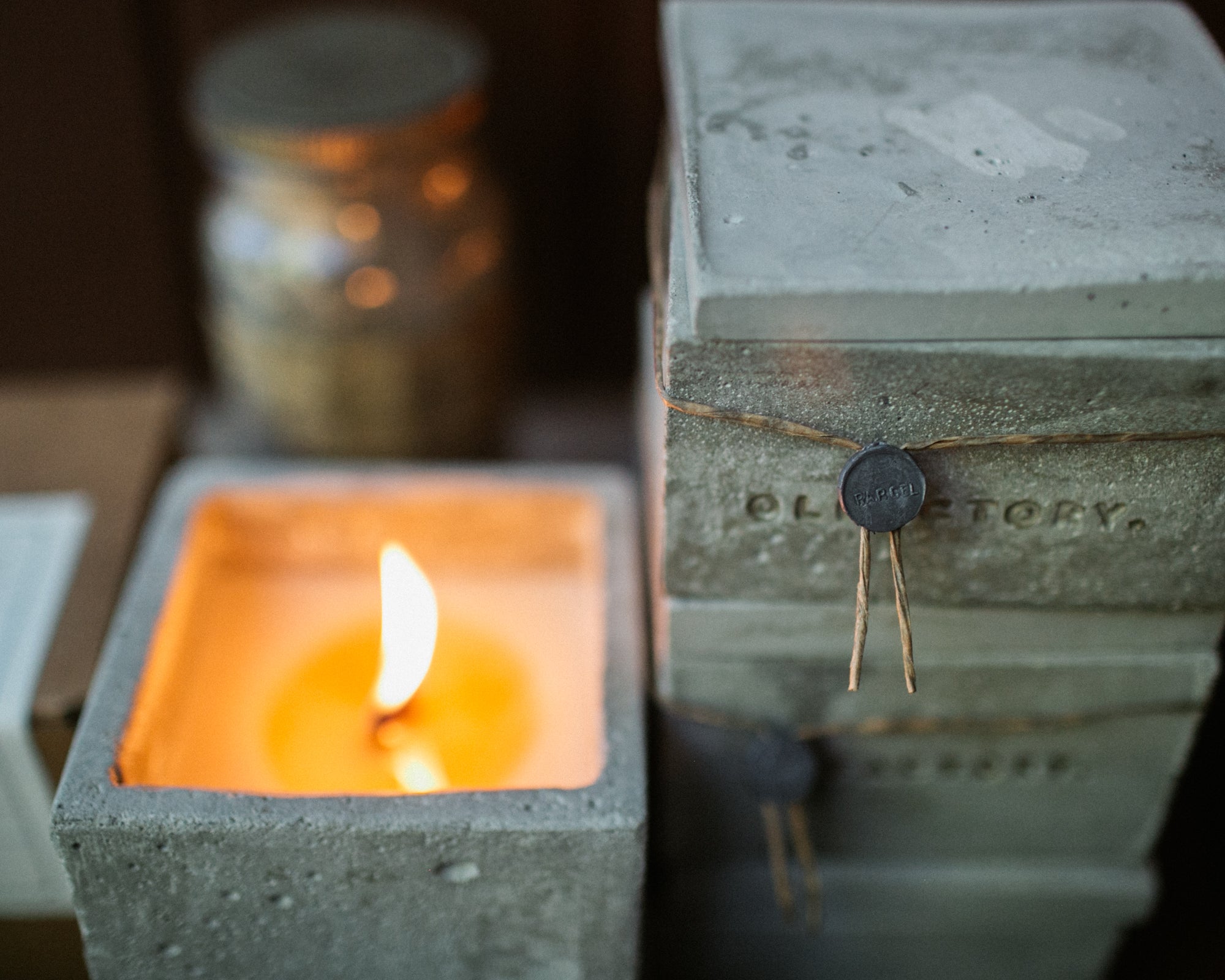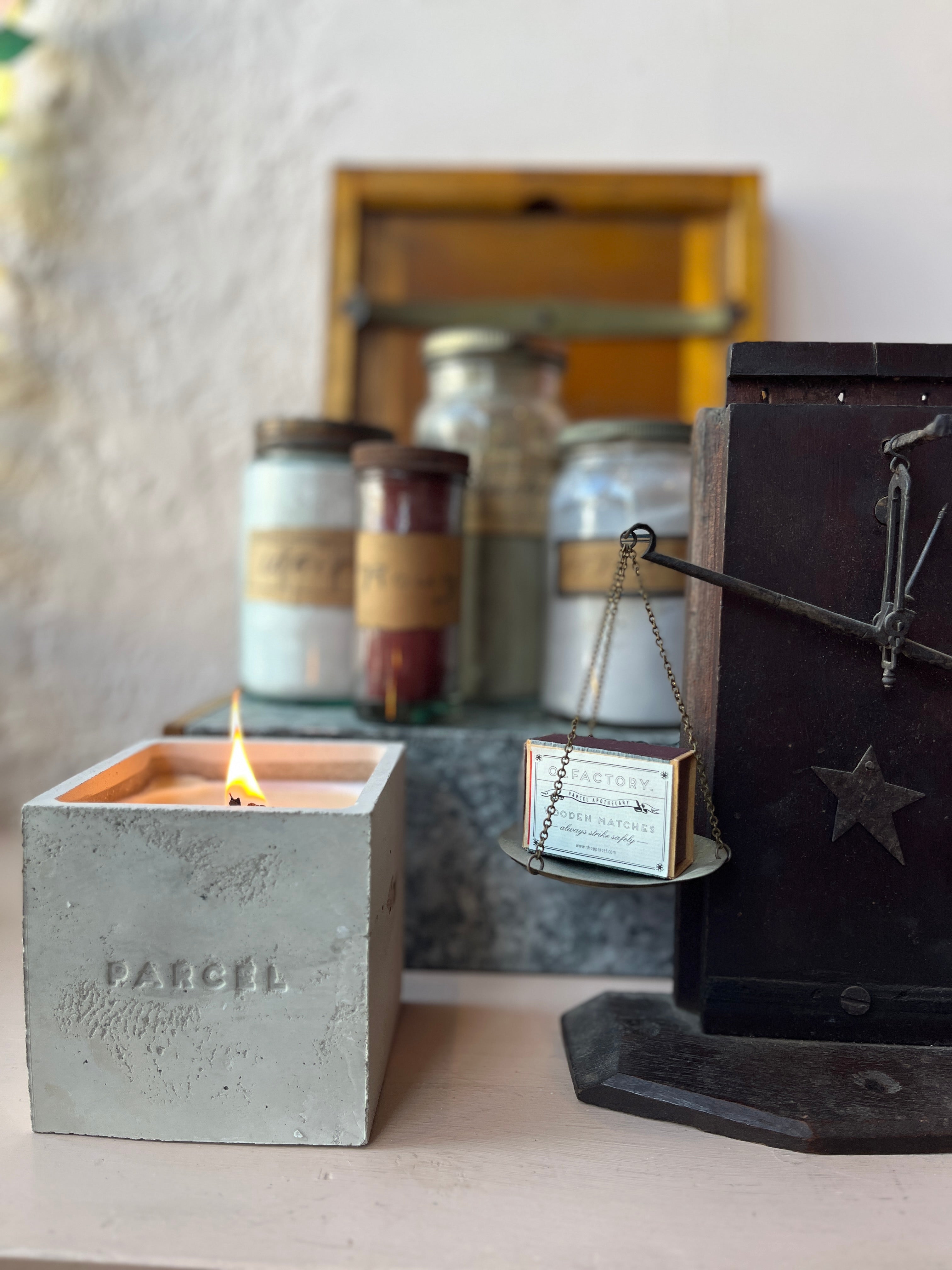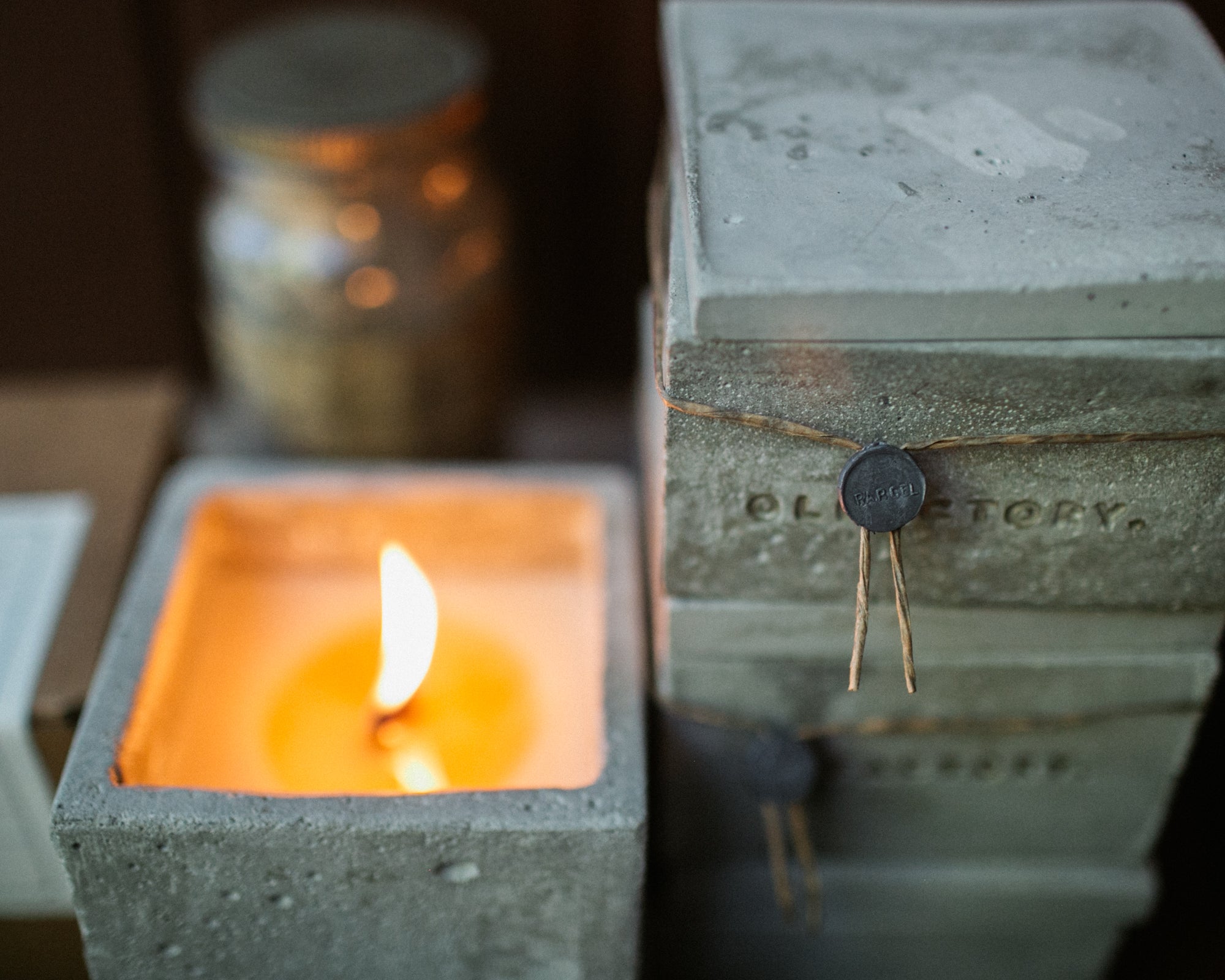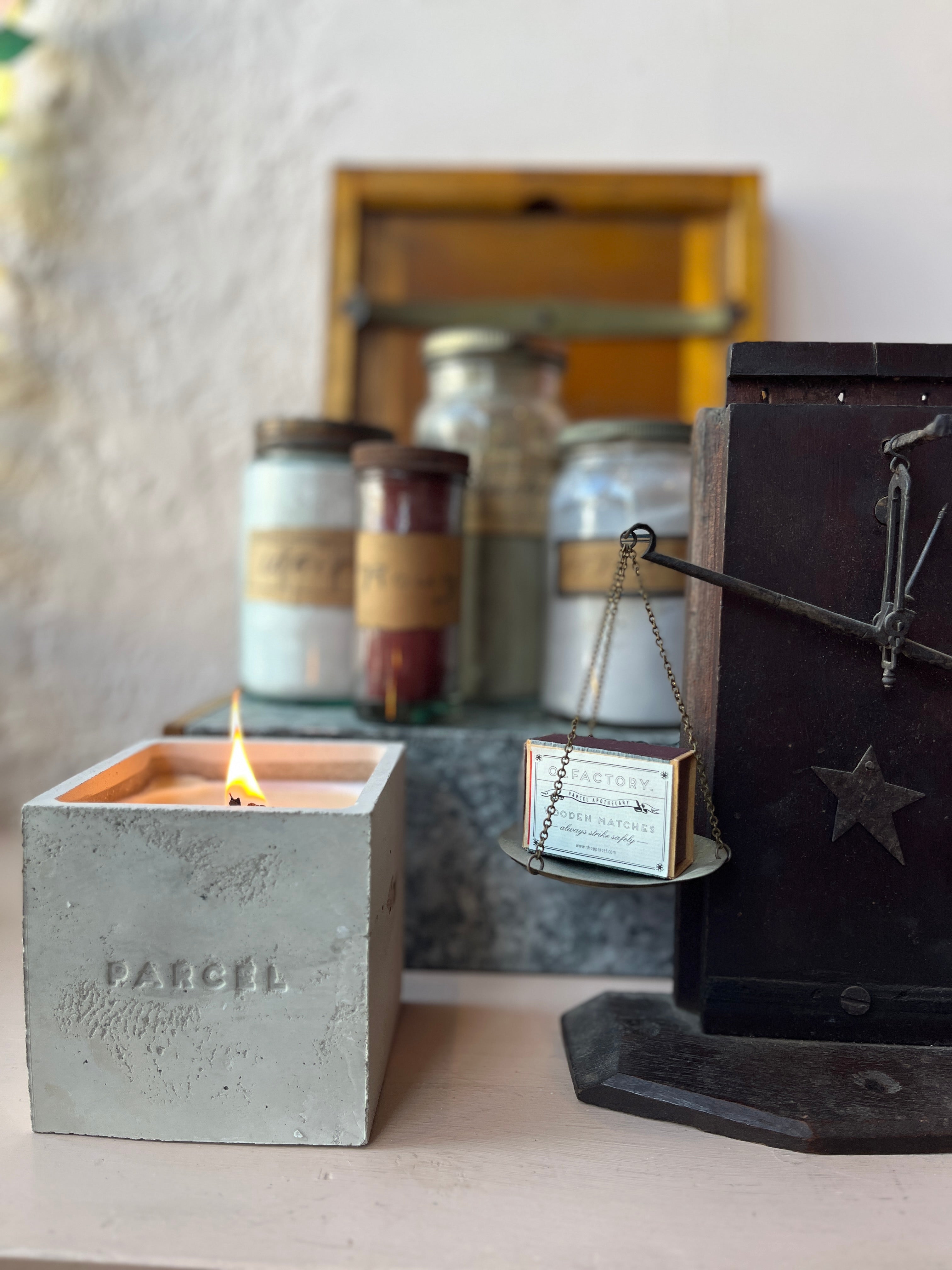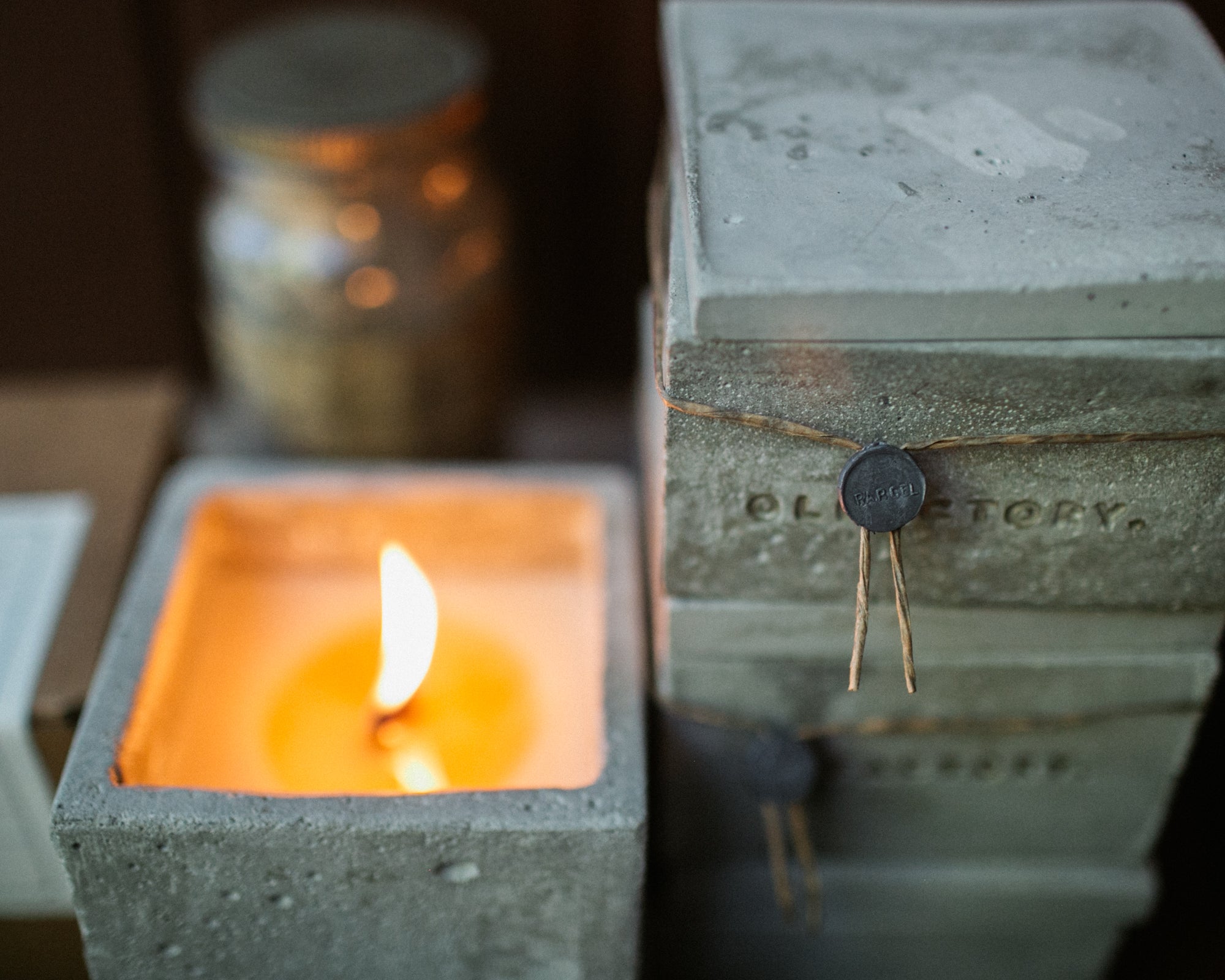 No. 4: Heritage Parcel Olfactory Scented Candle in Concrete Vessel
The making of these candles has been such a passion project for us, as so much love, patience and hard work has been poured into them!  
Our custom scent blends have been years in the making, and we are so excited to finally put them out into the world in the form of candles as well as scent for the body.
Multiple hands touch these candles, and they feature:  hand-poured hemp/soy wax blend, crackling wood wick, hand-crafted one-of-a-kind reusable embossed concrete box with lid. Packaged with a pressed metal tag, and in a branded box for gifting.
No. 4: Heritage - with notes of cedar, sandalwood, leather, amber and musk. 
*NEW SIZE* -Box measures 4" x 4" x 4" and holds 14 oz of wax!
Concrete Box measures approx. 4" x 4" x 4". 14-ounce candles will burn for approximately 50 hours. Trim wick before each use.  Once fully burned, you can pop the vessel in the freezer for a few hours to remove residual wax and enjoy the box for further decorative use.
Olfactory, the name of our Parcel Apothecary Line, is a scientific term that refers to the sense of smell.  We also love that when speaking the name, it sounds like "old factory", which pays homage to the old- school packaging and industrial feel of the concrete vessel.
These candles are produced in small batches, so like all Parcel products, please allow 3-5 business days to ship your order.